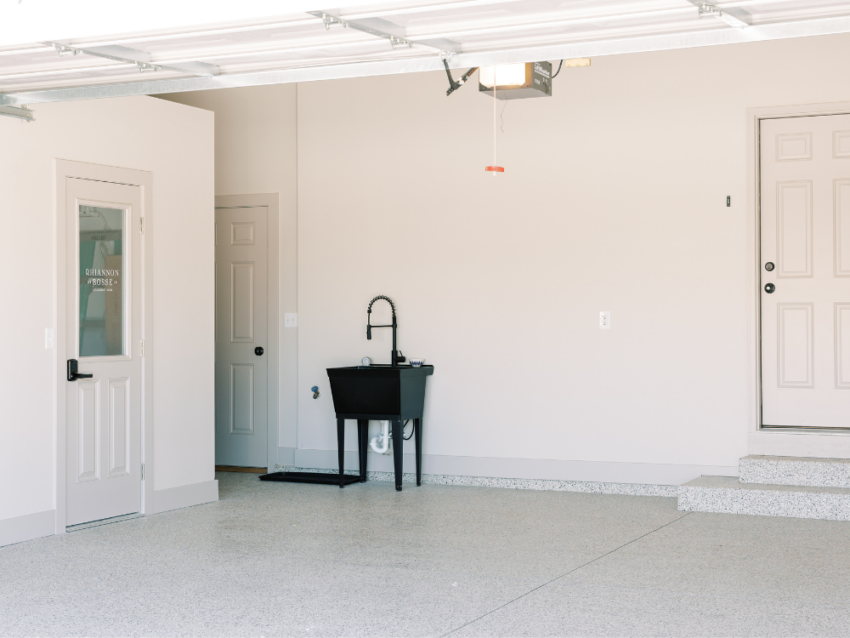 I remember the early seasons of business ownership when I was always looking for and at studio spaces to house my business. The search was for what I lovingly called a 'Unicorn Studio' meaning any space I seriously pursued would need to meet an impressively long list of functionality AND aesthetics criteria but for a price point that wasn't a burden.

Spoiler alert: gorgeous, spacious, safe, and easy to access spaces at my ideal price point just did not exist.

Along the way maybe one or two spaces presented themselves as pretty close to ideal but it never felt like the stars aligned for me to sign a lease. It could have been because I knew we wanted a family at some point (our first baby came in early 2016 and the second in late 2018) and the thought of extra overhead felt daunting or it could have been because I knew I wanted the gift of working at home (still imperfect but best for us) and being close to my family and surroundings. But nevertheless studio searching eventually became a fringe hour hobby more than a serious pursuit.

Then in late 2022, more than a decade after we started the floral side of the business, Melissa (more on her below!) took a fall in the garage. We were carrying out our arch structure to load into the truck for an event and she fell backwards over one of our kids' toys. She was thankfully uninjured but it was a vivid turning point for me and I promised then and there that I would do two things. 1) Finally clean out the garage but in a way that was radically different from past efforts. This effort would also include bringing my husband on board since the garage is a shared personal space for our family. And 2) Embrace having a business that fits within my life, a model that's best for me, and that is clearly best supported by having a studio at home.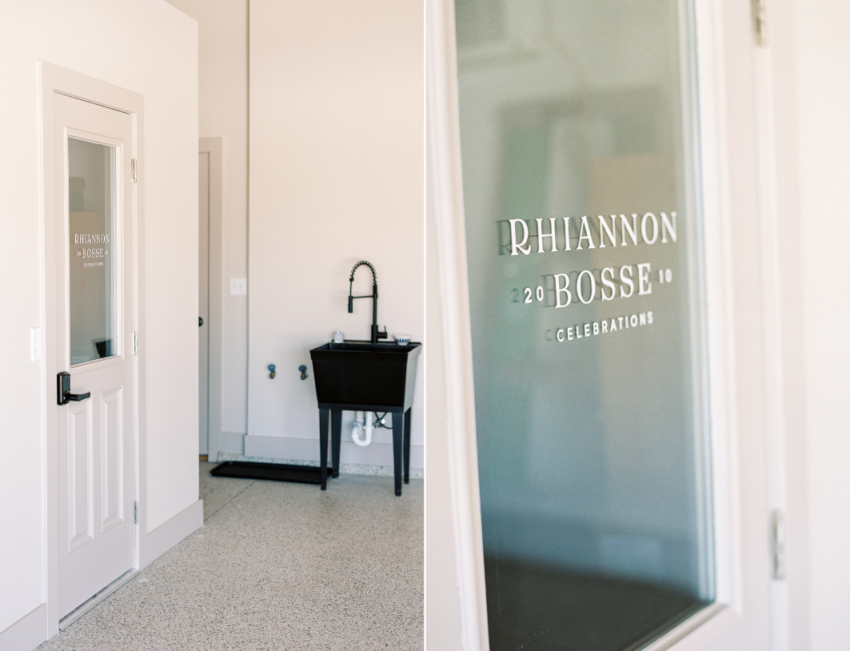 So I took a month to create a slideshow presentation knowing a little research would be what my husband needed to be on board with my vision. I built the presentation in Canva and included the vision for the garage project, mission, inspiration, and quotes from contractors for the different phases of the project. Cleaning out the garage, a goal we've had for years, would be fruitless if we didn't have a plan for rehoming all of our things, which to be fair, most of the things we were housing were crap, a plan for how we can make the space both functional for my business and for our family, and finally, a plan for how to make the space as aesthetically pleasing as possible. Because if I wasn't going to have a gorgeous store front outside the home then I'd make the one we have here really sparkle.

I threw the slideshow up on our television one evening in late October, played the Sharktank introduction music before the opening slide, and as they say, the rest is history. I had myself a deal with my risk-adverse husband.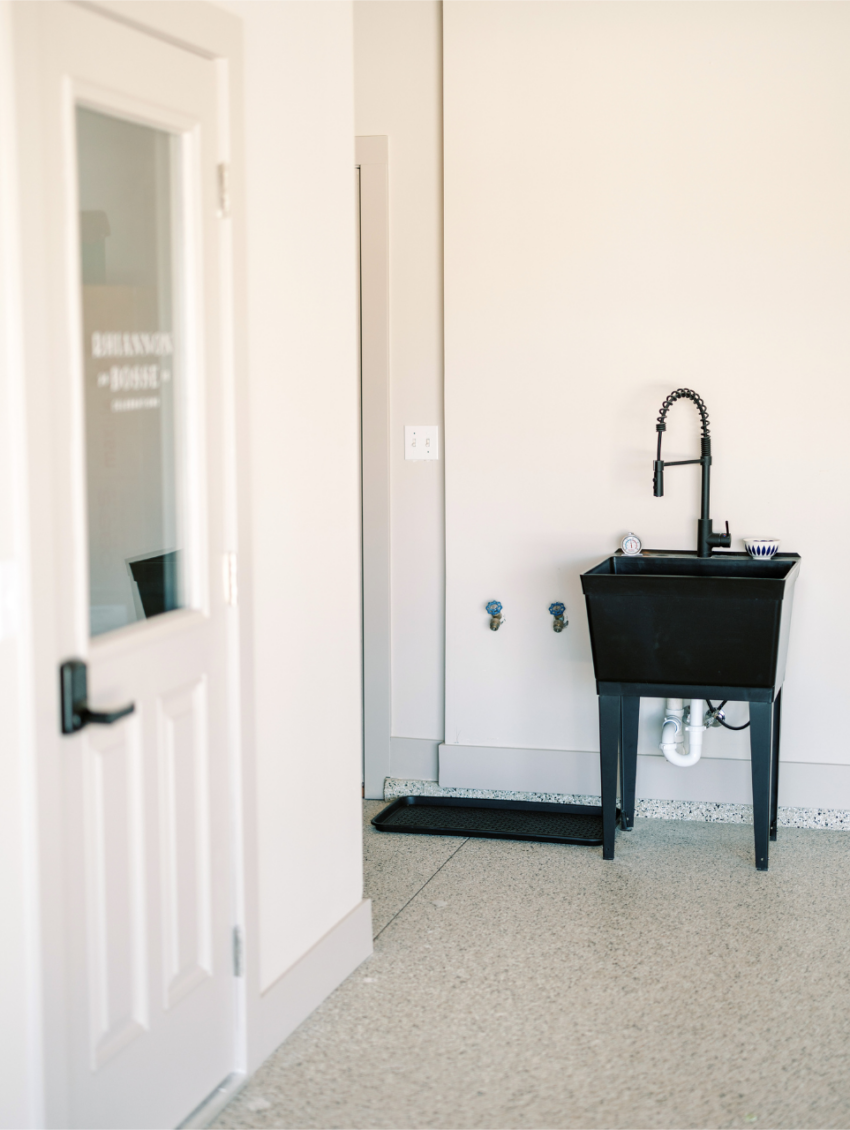 If you'd like to see a few videos of the 'before' state of our garage, then you can find those in this reel from March. Before the renovation our garage was a pretty standard west Michigan garage. Just 2.5 stalls of clutter, chaos, kid's toys, spiders, dust, and exposed studs. If you can believe it we ran a business with this space for 11+ years just by working around the crap and lugging everything up and down the stairs from the main level of our home to the basement studio where the work tables are.

Again, it WORKED but not as efficiently as I knew it could. I wanted better. I also knew that this project would cross two big goals off the list. The first solving our work flow issues and the second less obvious one being a final solution to the above mentioned clutter and chaos. We would finally have a ground level approach to deal with the tangible things we had collected over a decade, instead of just throwing it all back in the garage like we always had.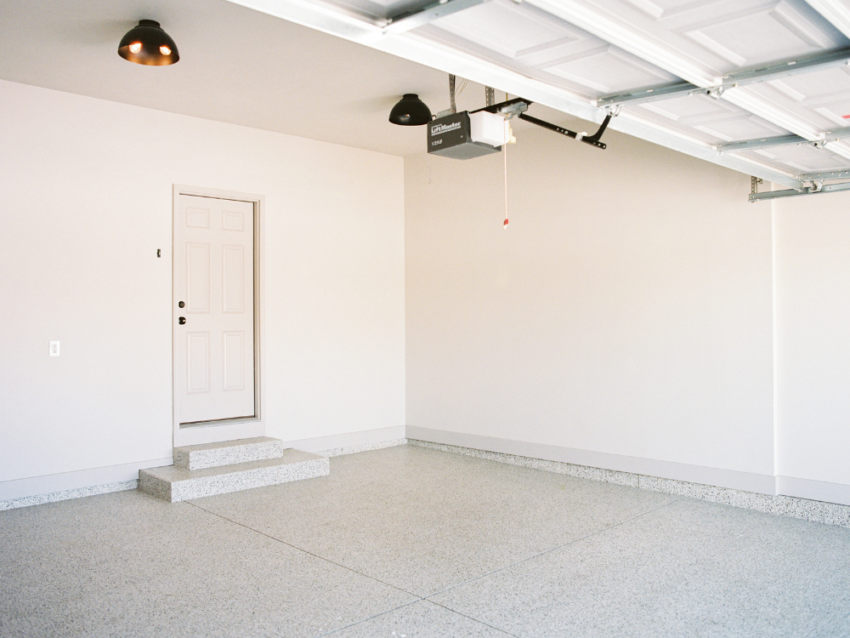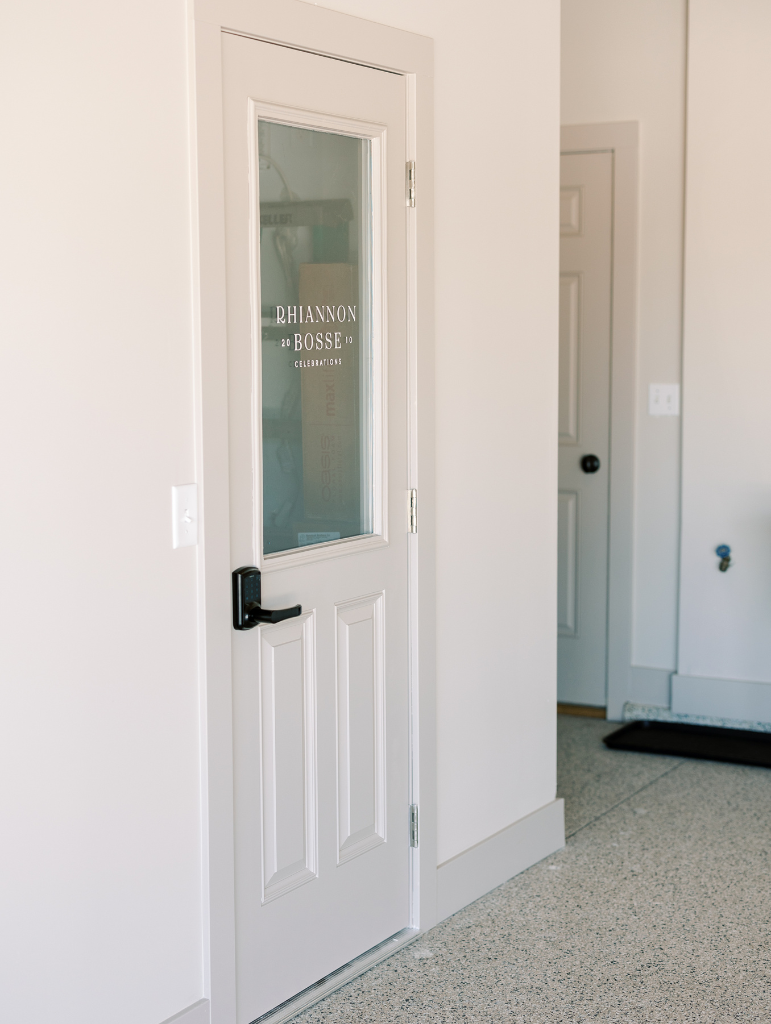 Here's how the project unfolded:

01. Our first phase was renting two u-haul storage pods, delivered to our driveway, to house all of the things we wanted to keep WHILE the construction was being done in the garage. The stuff that went into the pods included only things we wanted to keep. We had a firm deadline to get every single item off the garage floor so the epoxy company could start on the cement, which meant making swift decisions on what to keep and what to get rid of (either to the dump, Goodwill, or a new home by way of yard sale groups). This was probably the hardest part of the process because it required my husband's time and consideration, we had to do this at the beginning of December when we had three huge events and a soap launch, it was very cold (frigid), and especially hard to imagine which items were worth keeping given that our kids would be using said items in six months time when their size and interests will have mostly changed. This first phase was called The Great Purge and delighted me greatly!

02. Next we entered phase two and had the entire garage floor epoxied. Premiere Edge Concrete did a beautiful job making our original cracked and weathered concrete floor look polished and refined. We went with a semi-custom flake color that has a tint of black to it so that any dirt or debris wouldn't be too noticeable but it still feels like an interior space instead of a true garage. The entire epoxy process took less than 48 hours and cost 25% less than what I estimated it would making this feel like a true luxury in the grand scheme of the project. The epoxy cleans wonderfully making clean up a complete breeze!

03. Once we were cleared to walk on the floors the contractors started on the foundational construction work, which was the third phase of the project and the most layered. This is where plumbing was reworked in the garage so in addition to two spigots we would have a sink. Three cheers for no more washing buckets in the kitchen sink or with our garden hose. This brings great convenience to both wedding prep and personal needs, already confirmed just a few months into having the sink. I went with a matte black sink, fearful of a metal sink getting rusty, and she's a beaut. In addition to the plumbing, this process also included building out our walk in cooler, rewiring electric to run to the AC unit (with a CoolBot panel), which we built around the existing weight-bearing pole between the double and half stall. Given the existing measurements of the half stall in relation to the weight-bearing pole we went 5 feet deep, 8 feet tall, and 8 feet wide. The height allowed us additional storage atop the cooler while the width allowed us a nook to the left of the cooler for a tool chest and mini fridge, and a space to the right for buckets with room for our garage's back door to open fully. Then the final piece of phase three included insulating and dry walling the entire garage so that it would look and feel like a true extension of our home.

04. For phase four, the final piece of the puzzle, it was all about getting aesthetic touches in place and ironically these were the details that seemed to take the longest to complete. This included paint! We went with Behr's 'Modern Gray' on the walls and my most favorite paint color ever, 'Elephant's Breath' by Farrow and Ball on the trim and doors. I wanted the space to reflect my love of neutrals with my signature pop of black so the choices made took those tones into consideration. We upgraded our three lonely hanging light bulbs to black metal domes, added a key pad lock to the cooler door so curious little hands wouldn't get into it, added beautiful chrome shelves with liners inside the cooler, and then the pièce de résistance, my logo adhered to the cooler door. We might not have a storefront that has Rhiannon Bosse across the front windows but we do have a cooler door featuring our logo and she's a beauty!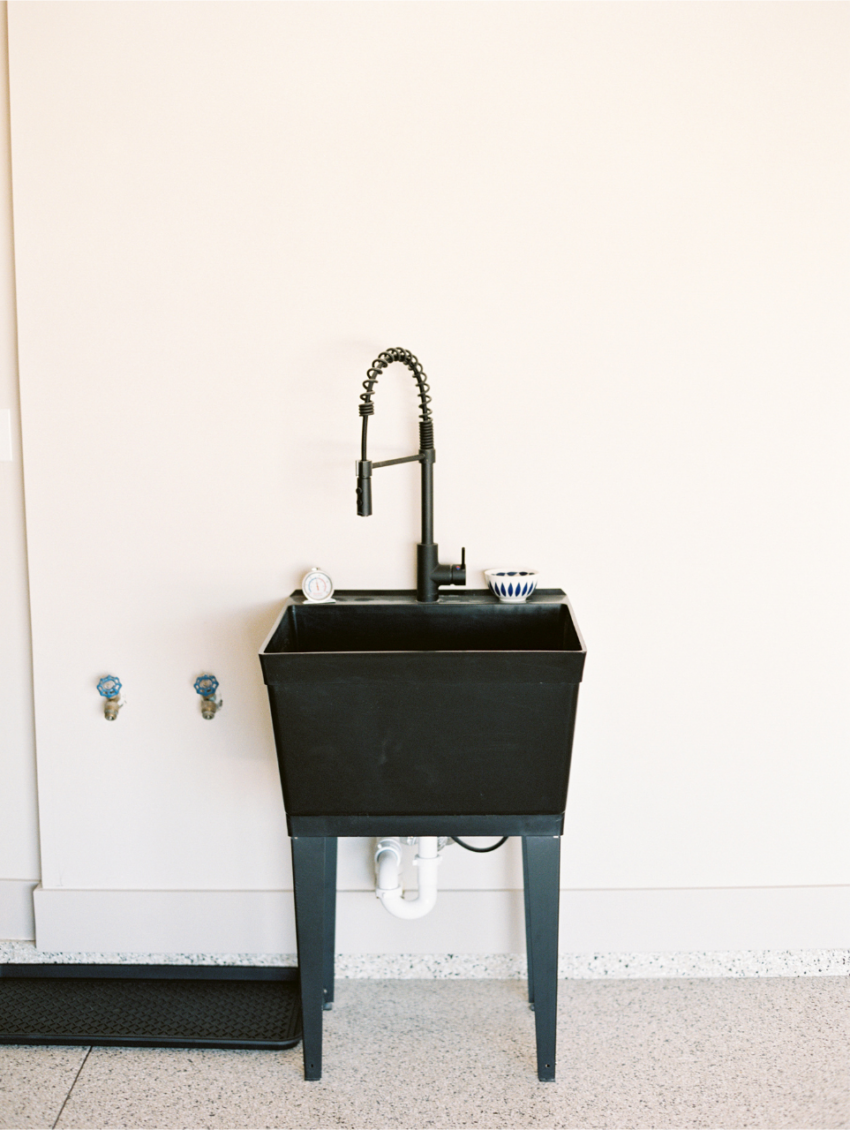 Curious minds would like to know where all of our STUFF went! Happy to share that!

The intention for the garage is that it will hold anything needed for an upcoming wedding and if there is not a wedding within the upcoming two to three weeks, then the garage will house our two cars. This was a big selling point in my initial slideshow; the garage must be able to fit our two cars when it's not being used for event and floral work. That meant anything that went BACK in the garage after the completion of the project needed to be in a spot where it doesn't hinder our cars' abilities to fit in here. So! A lot of items were donated or thrown out. There was no way around it. As a lot of families in similar seasons of life we had simply accumulated many things we weren't using or needing anymore so this was both easy and hard.

I also need to be clear that an unseen but somewhat unavoidable investment was finally splurging on a backyard shed so that our seasonal items have a place to go. These items include gardening tools and supplies, our snowblower, shovels, outdoor Christmas decor, sleds, patio furniture covers, toys, beach chairs, and a few other rouge goodies like ladders, buckets, and things my husband insisted on keeping that I just pretend are important. Everything else wedding related? That is across the street from our home in my 20×15 storage unit, which is hands down one of my biggest business blessings! Out of sight but never out of mind because I can walk to my unit in 90 seconds! There are a few other small inventory items in the basement where my desk and metal work tables sit.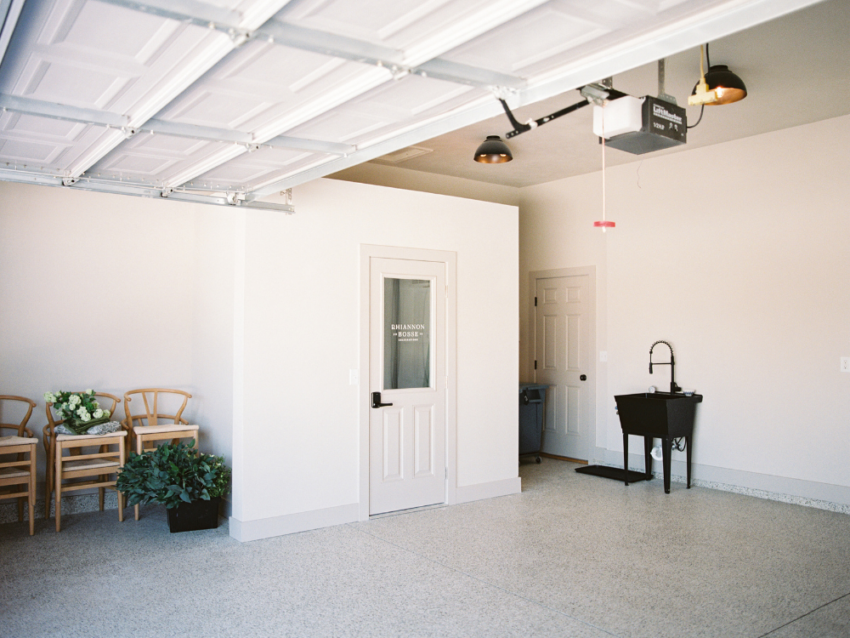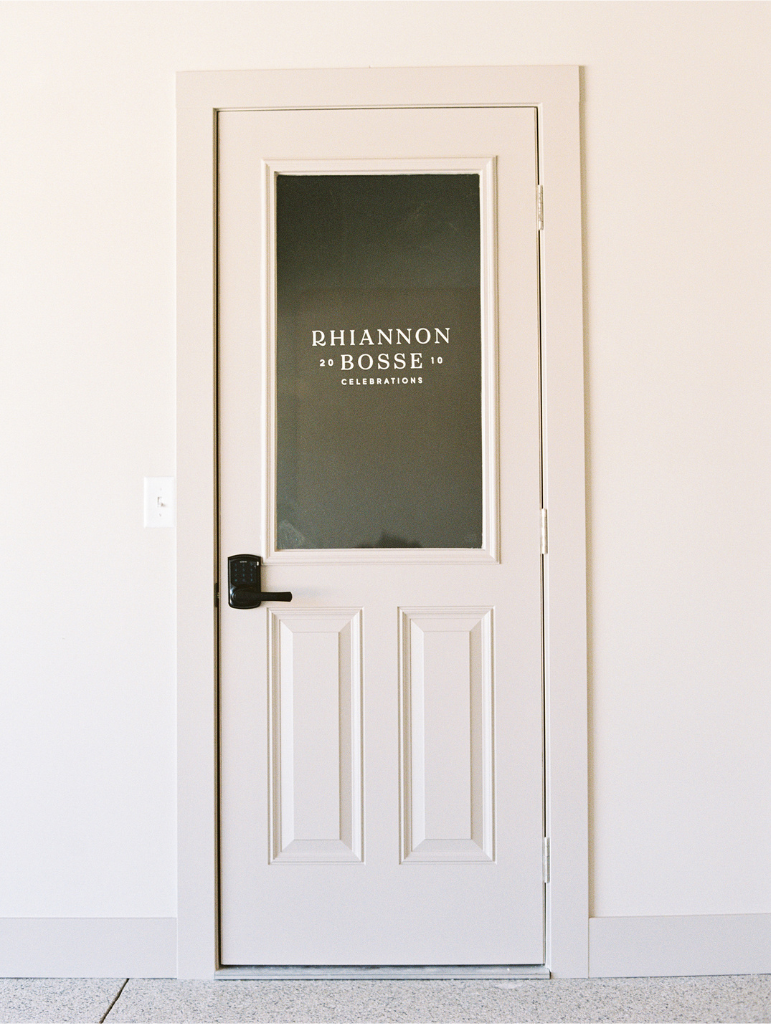 This brings me to the next part of this blog post!

Originally the garage was slated to be finished by Christmas (LOL). So by February I was determined and totally itching to have the space finished by March so that my core team and I could have a day to celebrate the space, walk through how we will use it, get updated headshots taken, dive into some basic floral training, discuss past wedding season blind spots, and review the 2023 calendar. We called this day 'Floral Bootcamp' and it was a wonderful way to get everyone together and collectively freshen up our hearts and minds for the work we do once wedding season starts.

It needs to be said, without downplaying the work I or my team does, that the RBC business model is quite unique. The women I work with are phenomenal. Legally they are all contracted workers. But that feels like a major insult to title them as such because without them there would be only good intentions and big ideas here. They bring the execution, hard work, integrity, levelheadedness, fun, togetherness, and skill it takes to make what you see on Instagram and our portfolio come together. Like the studio space works best for the business and our family, the team dynamics – unique people, schedule, personalities – works best for the business and our clients. You'll see Betsi, Melissa, and Haley here in this post but beyond these three women there are countless others who work so very hard alongside us to execute the large scale events we take on each year.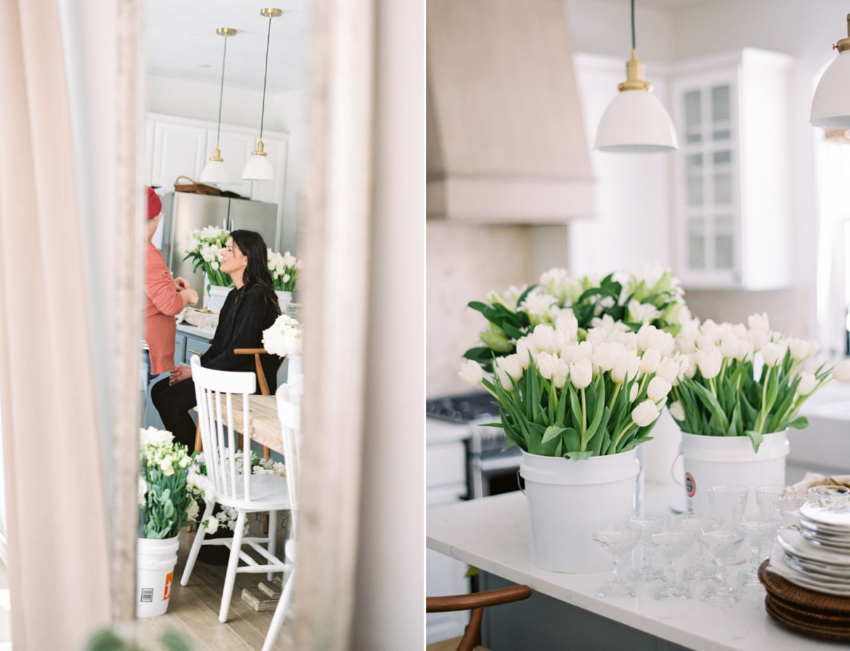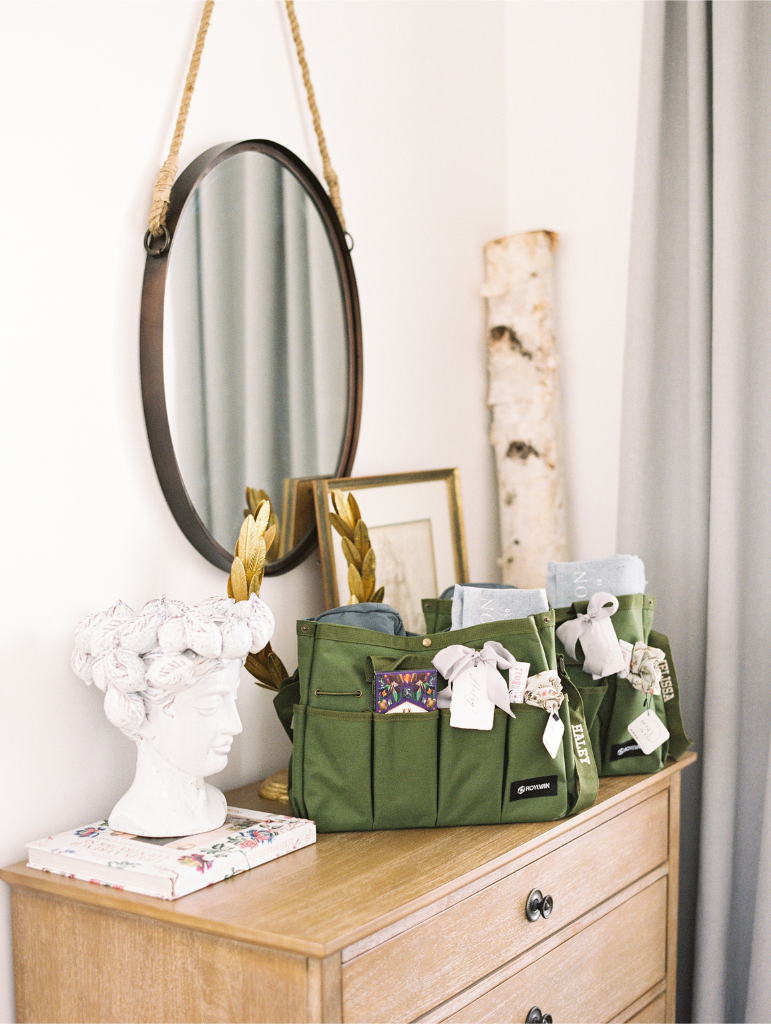 To kick start our Floral Bootcamp day I gifted each woman with a new tool bag for the season, monogrammed on the strap by our good friends – and another local business – at Pegasus Sports. In each bag was a new fanny pack monogrammed by Oatmeal Lace, a new RBC apron also monogrammed by McKay and her team, a pair of floral shears, lip gloss, floral scrunchie, and my favorite chocolate bar. Kristina from Cree & Co penned beautiful personalized tags for each bag and as a lover of gift giving this was one of my favorite parts of the day. Already these bags have stood up perfectly to a five-event month!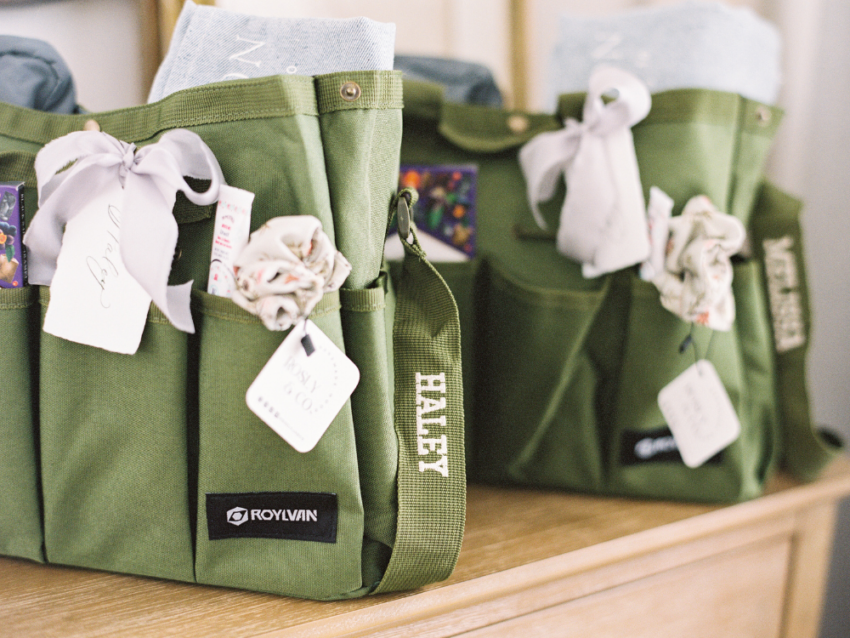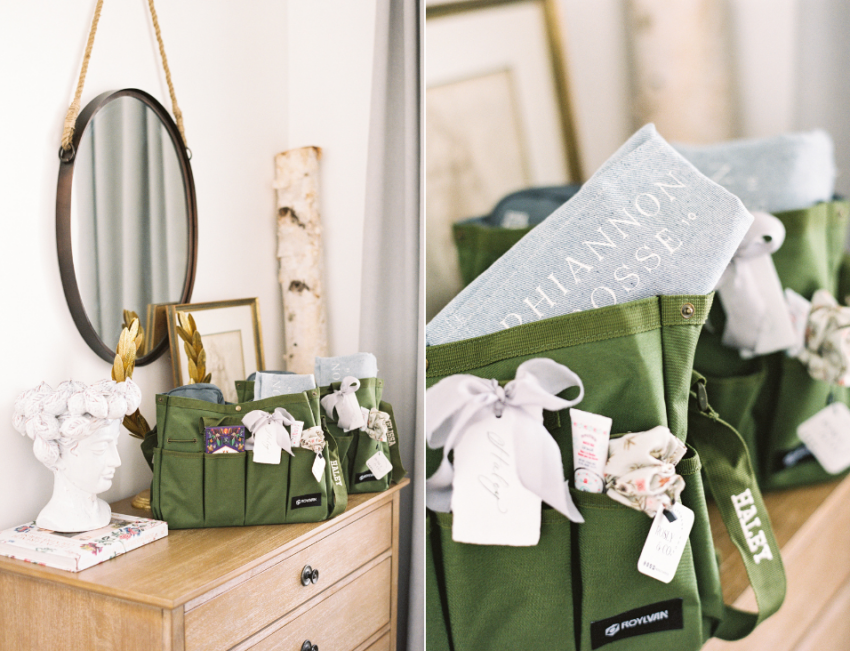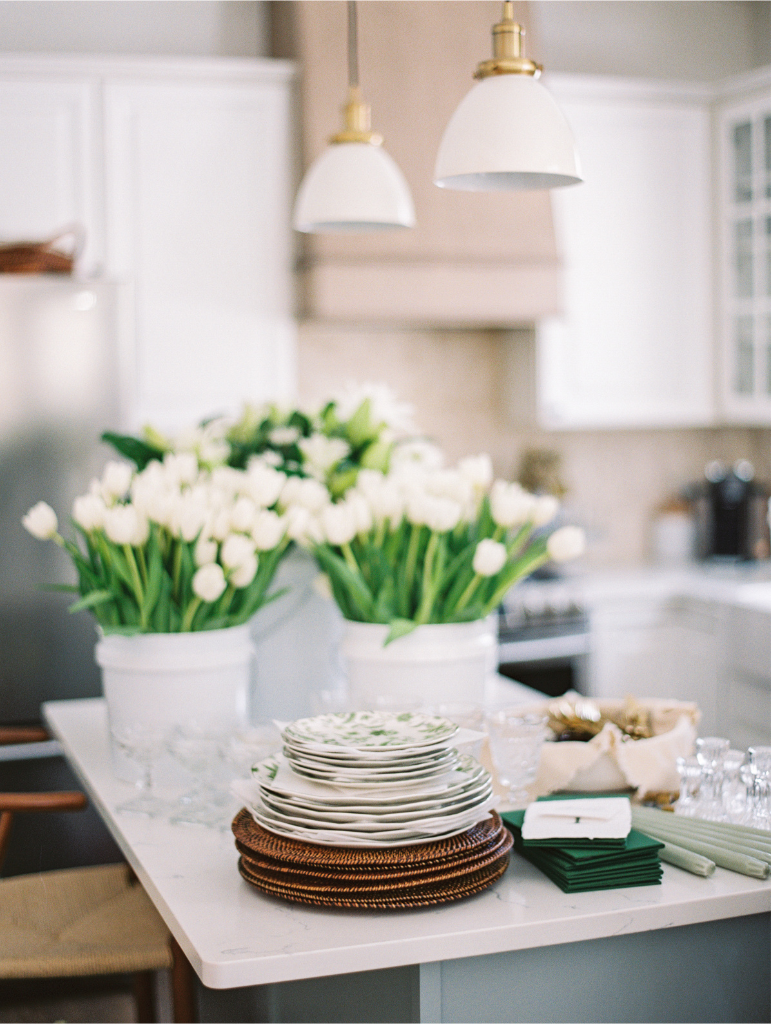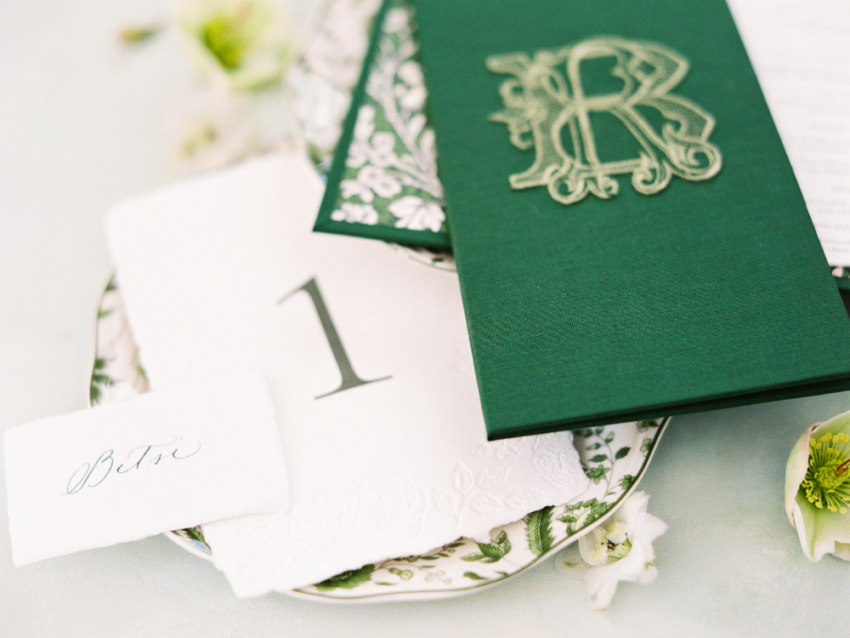 As we discussed our meeting notes for the day Kelly Sweet showed up to begin taking photos and Hanna Wagner showed up to start make up. Kelly and Hanna have been colleagues and friends of mine for nearly this entire adventure of business ownership so having them in my home for the day felt like having a bunch of girlfriends over for brunch. We couldn't help but talk about #allthethings while one by one we sat in the make up chair having Hanna work her magic on us.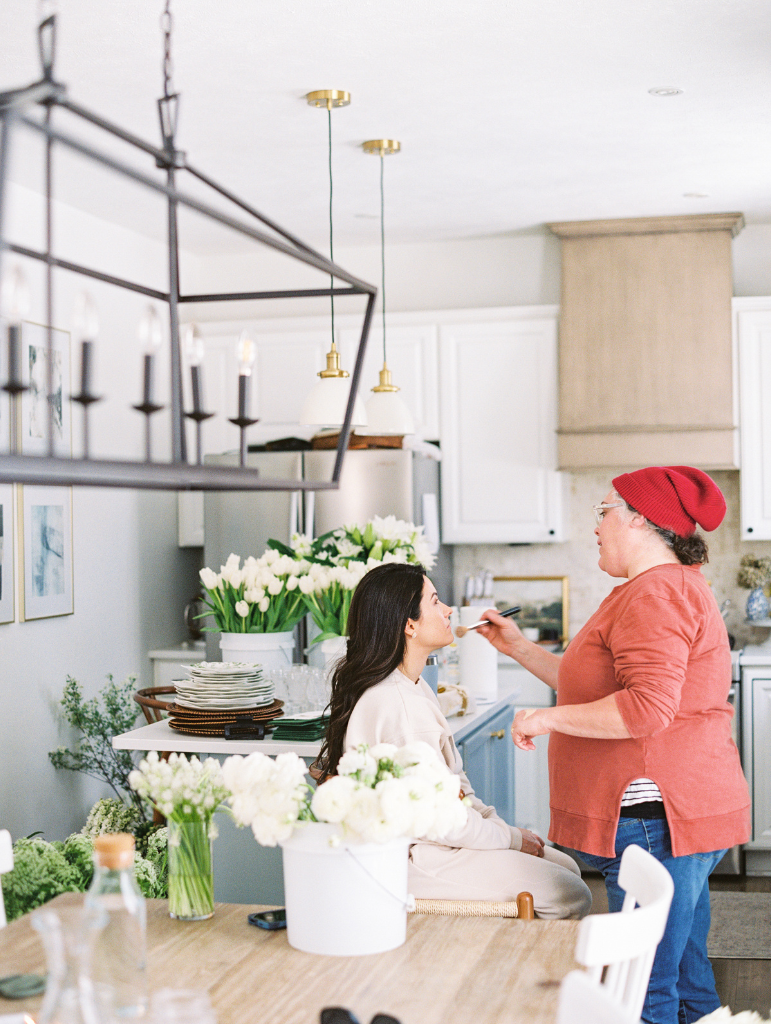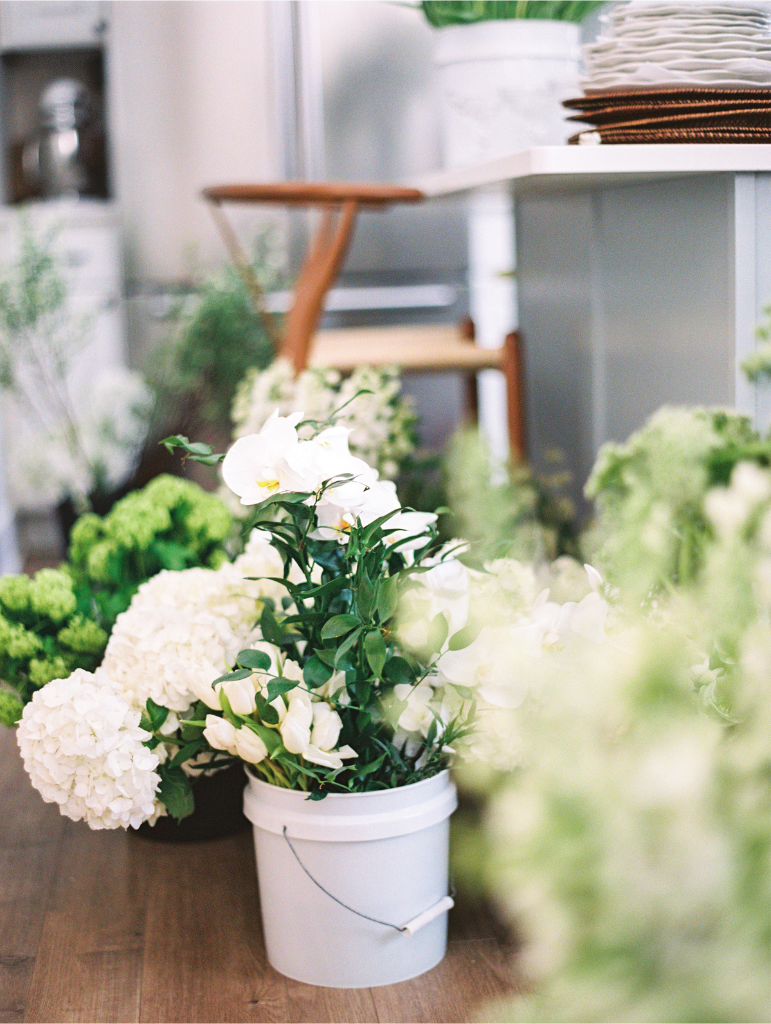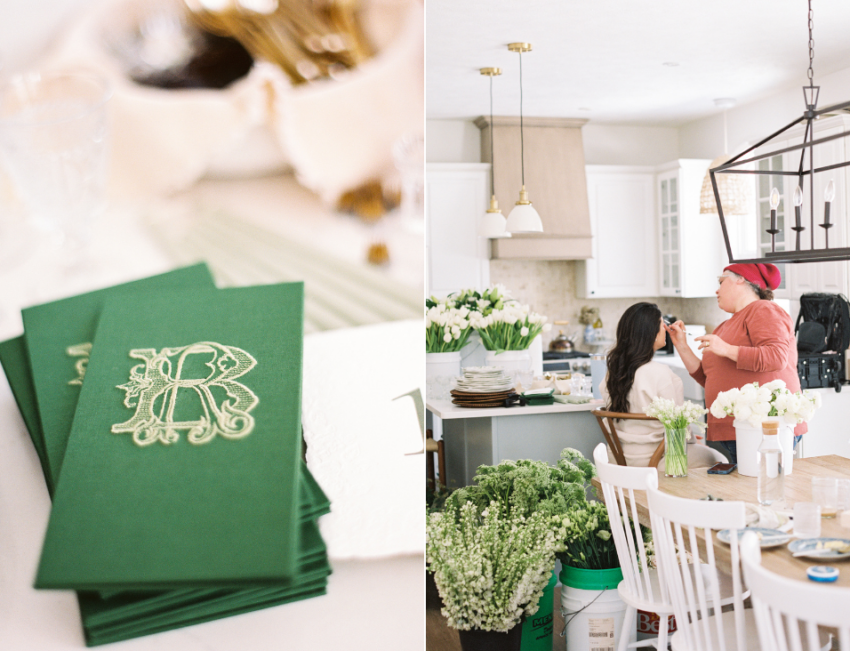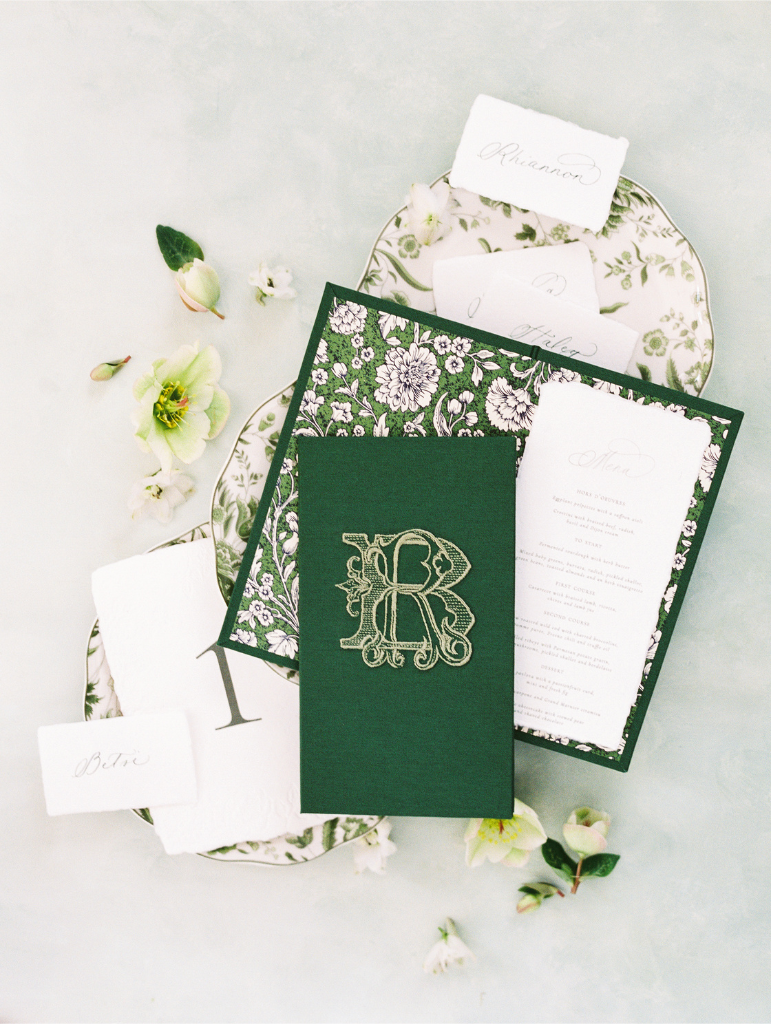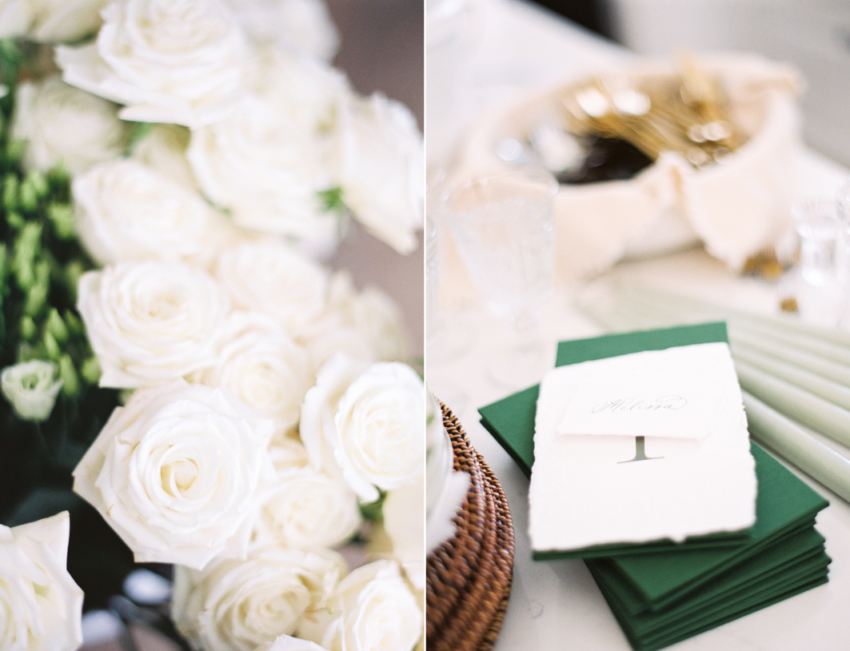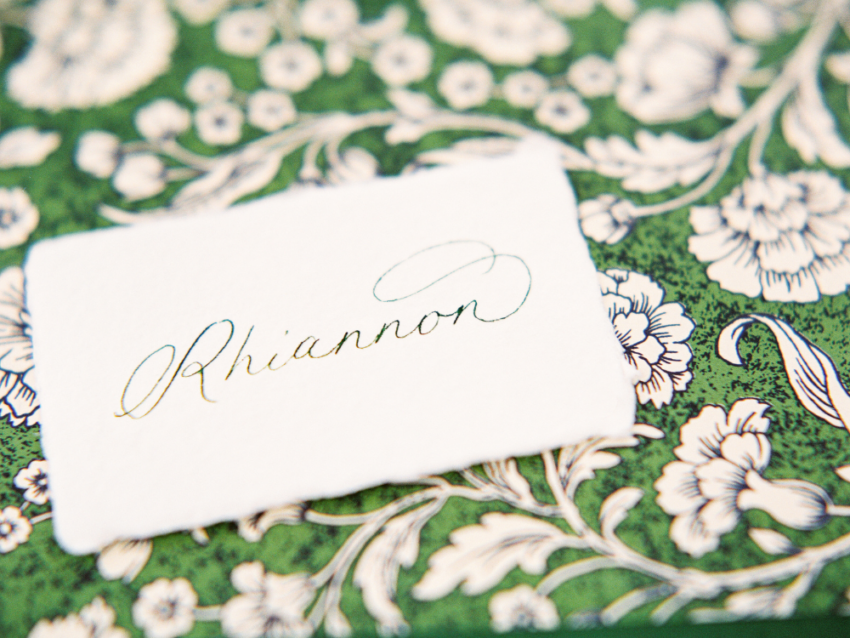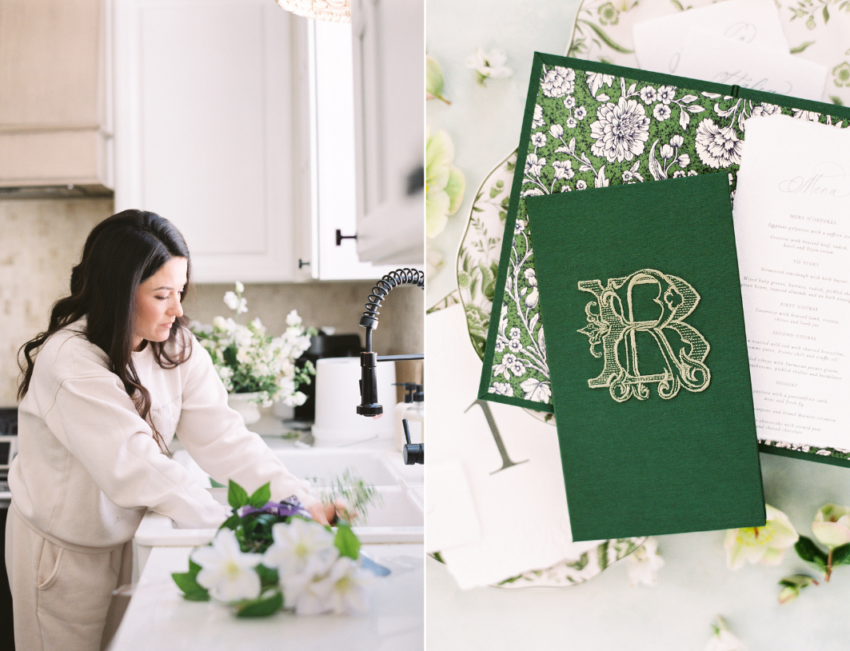 Finally, once we were all done up it was time to tackle installation 101 in the garage. In true early-spring-in-Michigan fashion we were gifted with a 30 degree day making it a little chilly to comfortably work in the garage without coats and boots on so we decided to tackle our arch in comfort before changing into our headshot outfits later in the afternoon.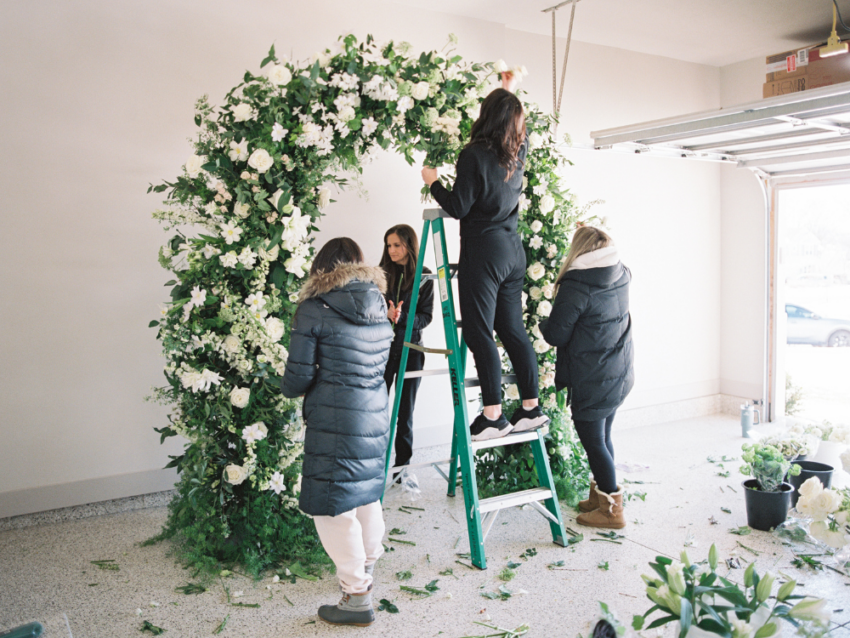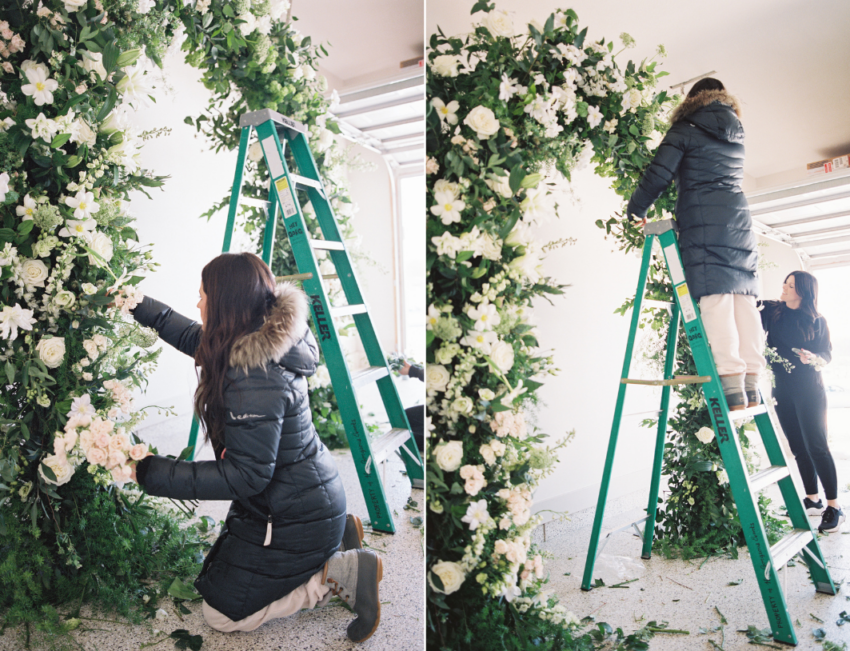 From a technical standpoint building this arch together allowed Betsi and me (the floral experienced designers) to share with Melissa and Haley (our logistics and decor gals) how we approach these larger scale designs. I say this at least once a week but being a wedding florist is about 25% flowers and 75% numbers, mechanics, structure, transportation, and hydration (with a dash of good fortune). As we built together we talk about the foundations of installations, hydration hacks, the lifespan of different flowers and foliage, lines and layers, flower blocking, negative space, and so much more.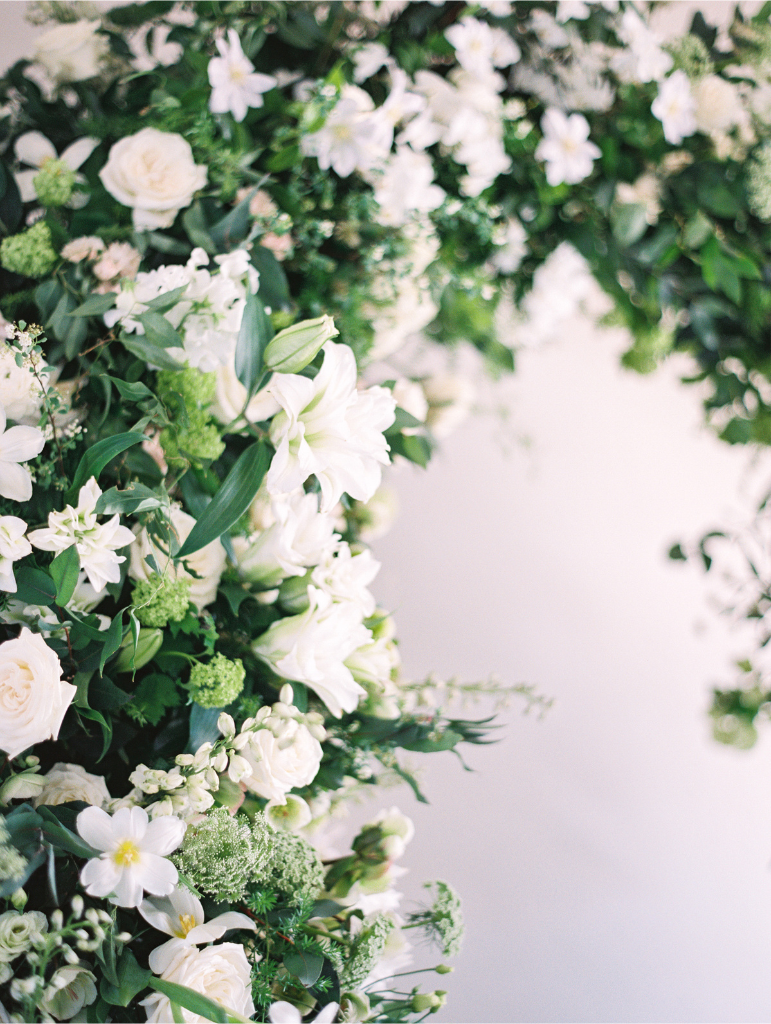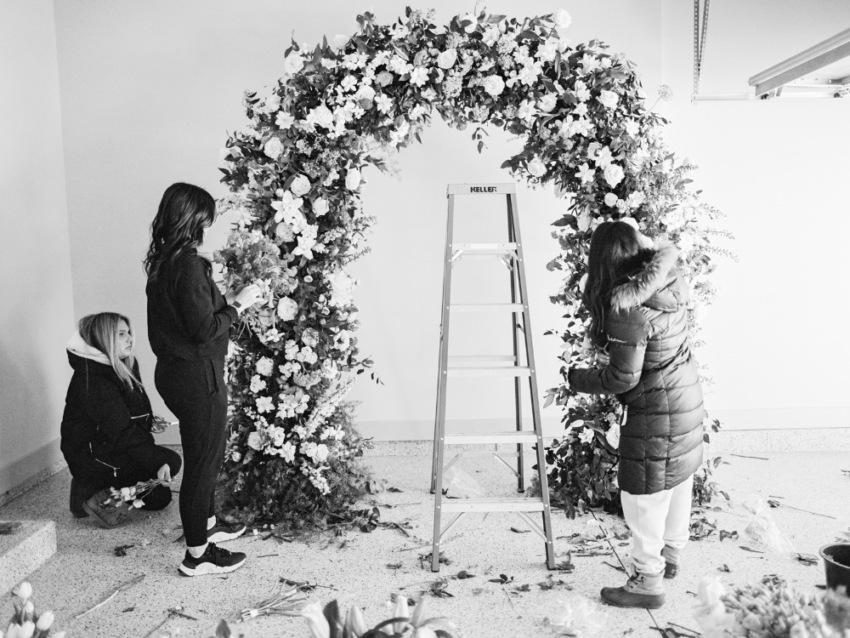 And never one to miss out an an opportunity to showcase our conceptualization skills, styling talents, and design work, the arch then became a backdrop to position behind a tablescape. Using an inspiration board to guide me as I curated pieces for the tablescape, I brought together the most beautiful tabletop items from The Festive Frog, stunning sage patterned linen from BBJ La Tavola, stationery and calligraphy from Cree & Co, chair rentals from Event Theory, and flowers from Kennicott Grand Rapids. I also loosely based the aesthetic for this project off of the inspiration for one of our October contracts as a way to further showcase this palette and vibe to our client.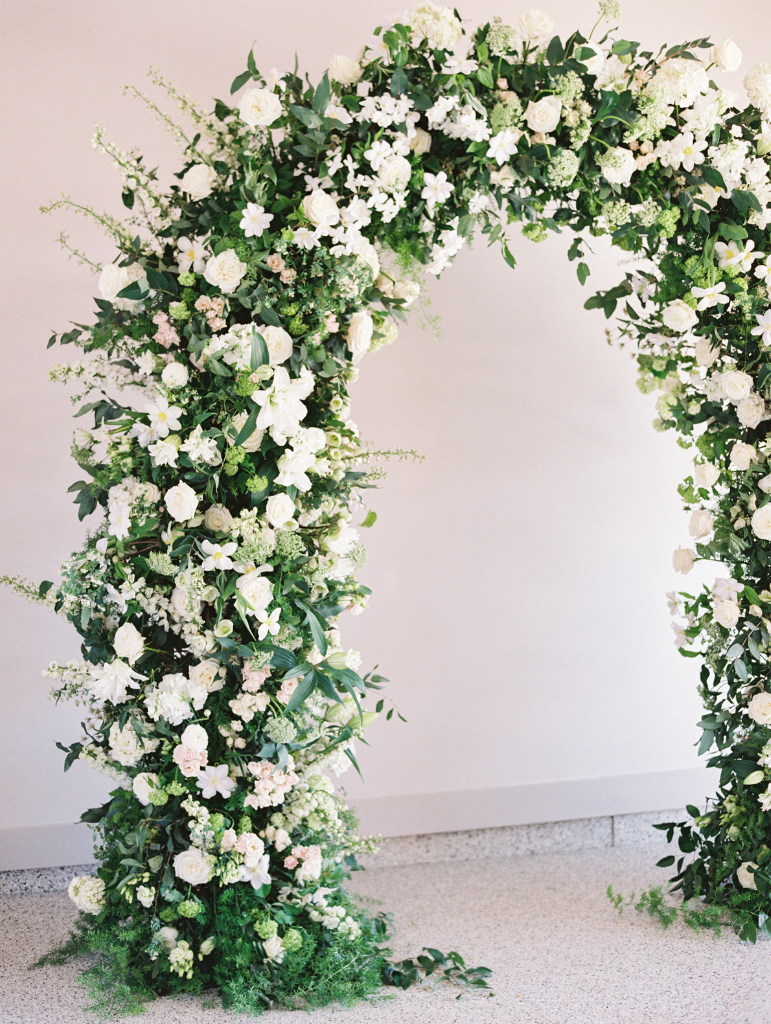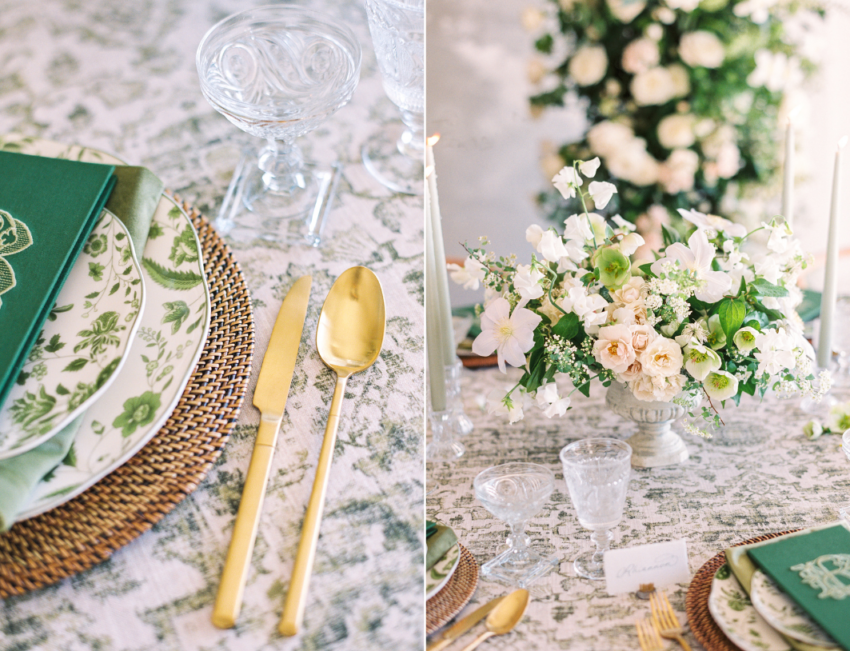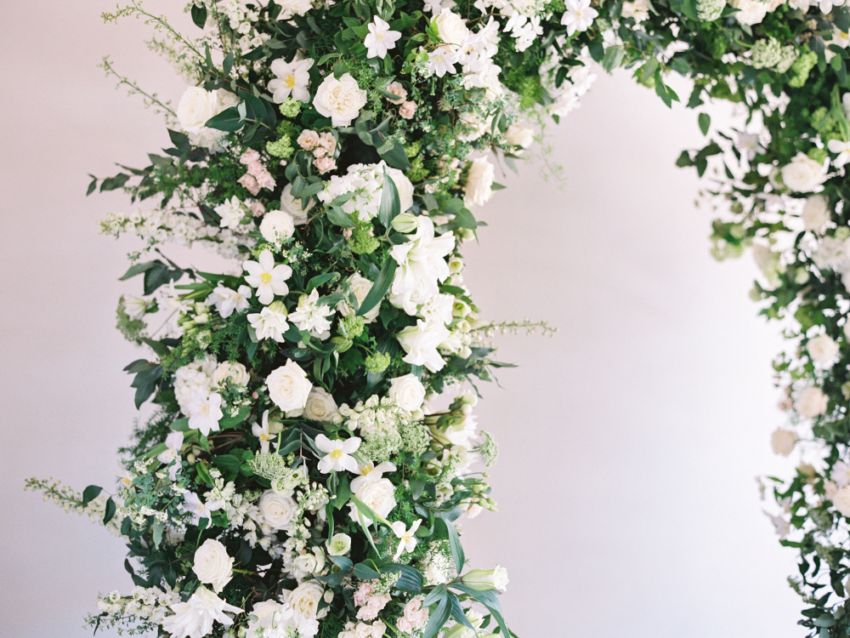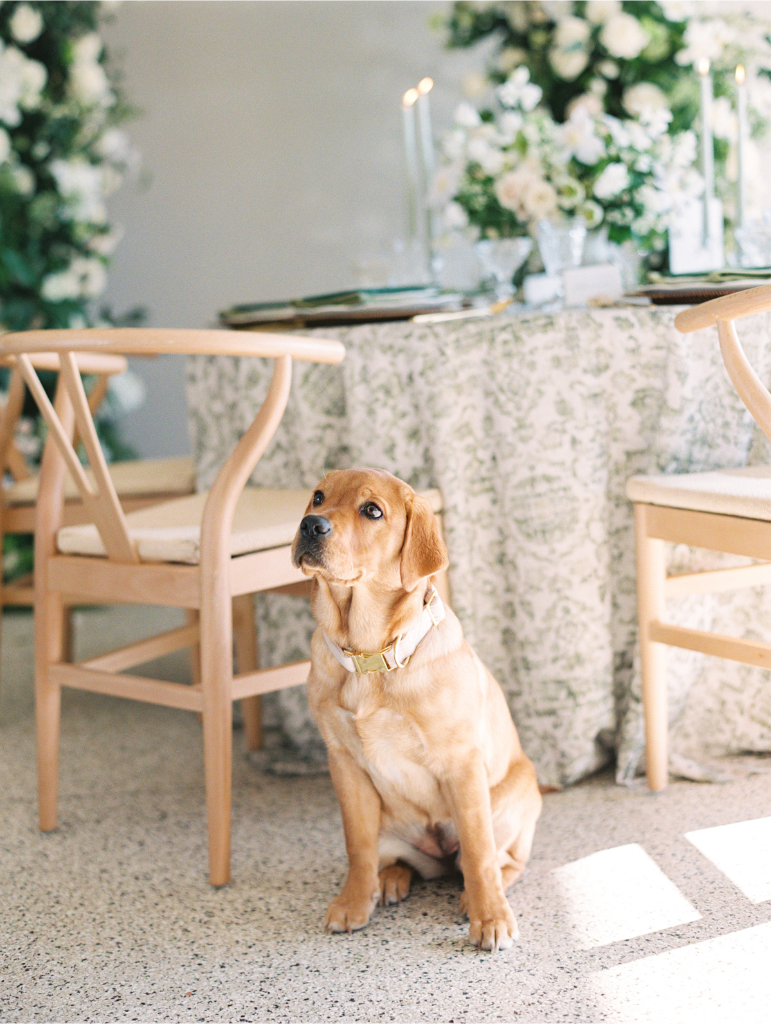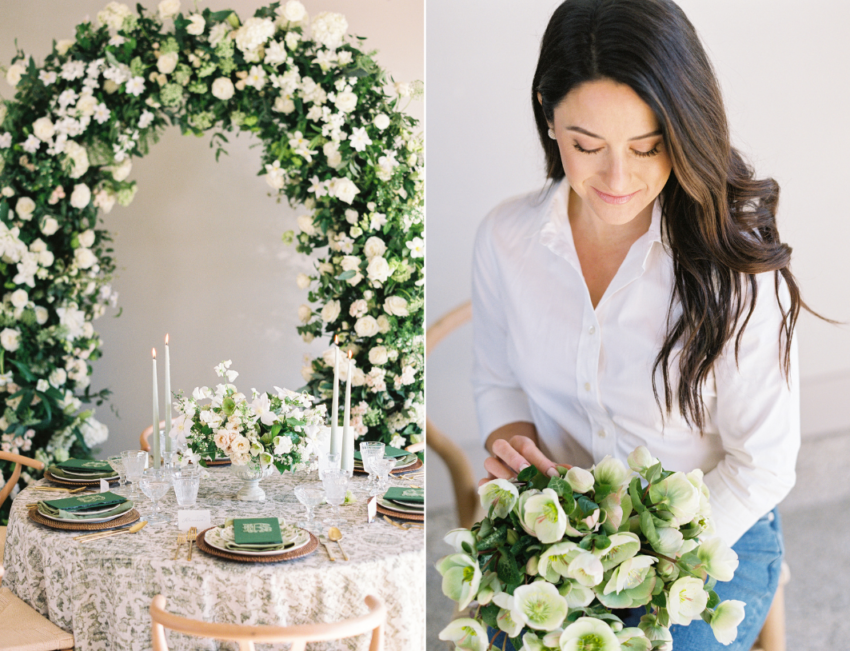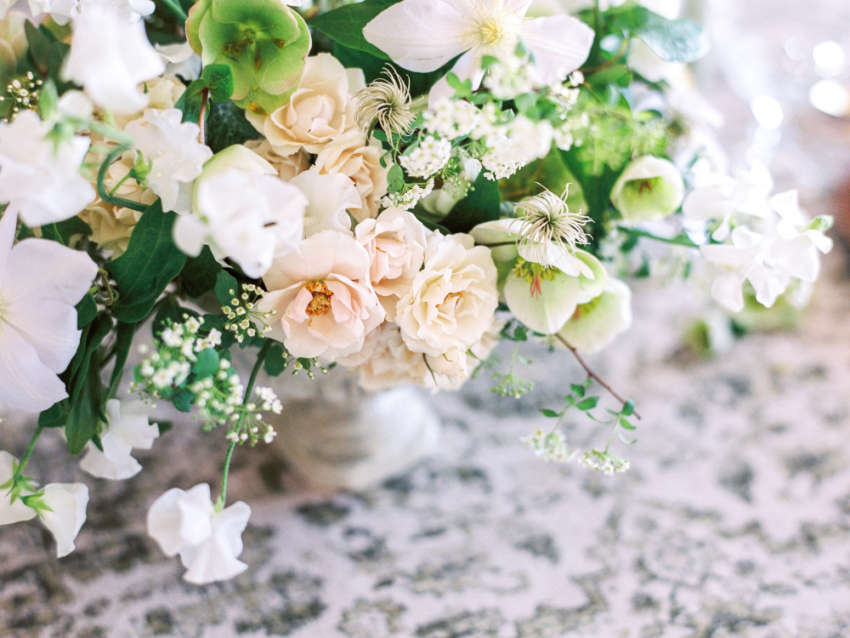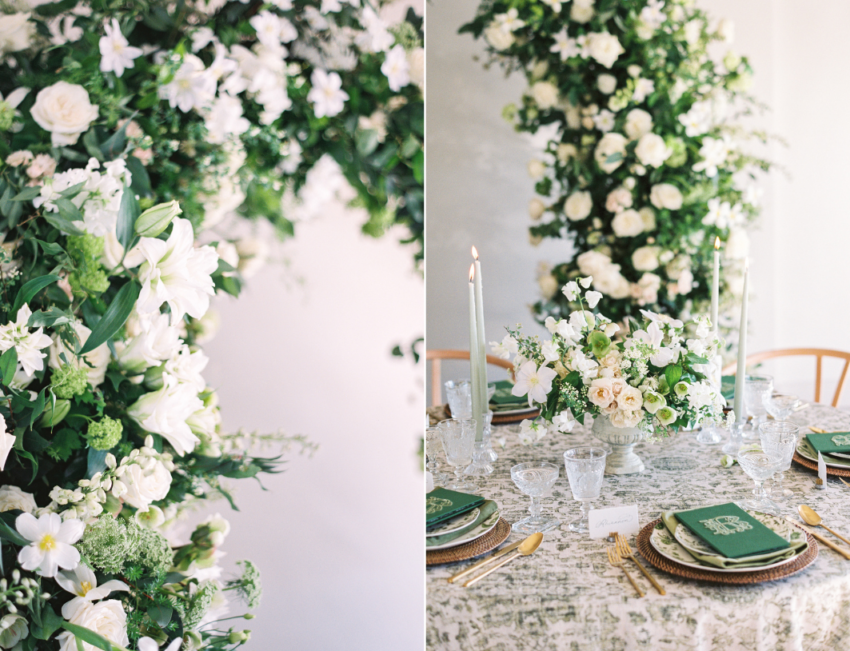 Can you believe these embroidered menu booklets Kristina from Cree & Co. fabricated BY HAND for our placesettings? I was blown away by the intricacy and Kristina's indelible talents. Kristina is also the 2023 wedding season artist behind the calligraphed tags we pair with personal wedding day flowers. So many of the things we do at RBC are seemingly small but with big impact when you consider the many hands, decisions, and steps that go into making them possible.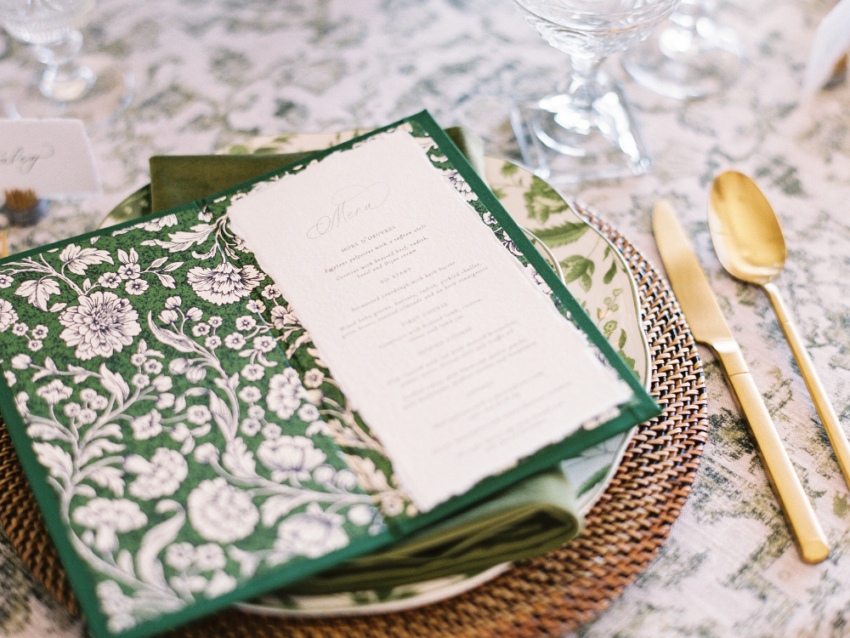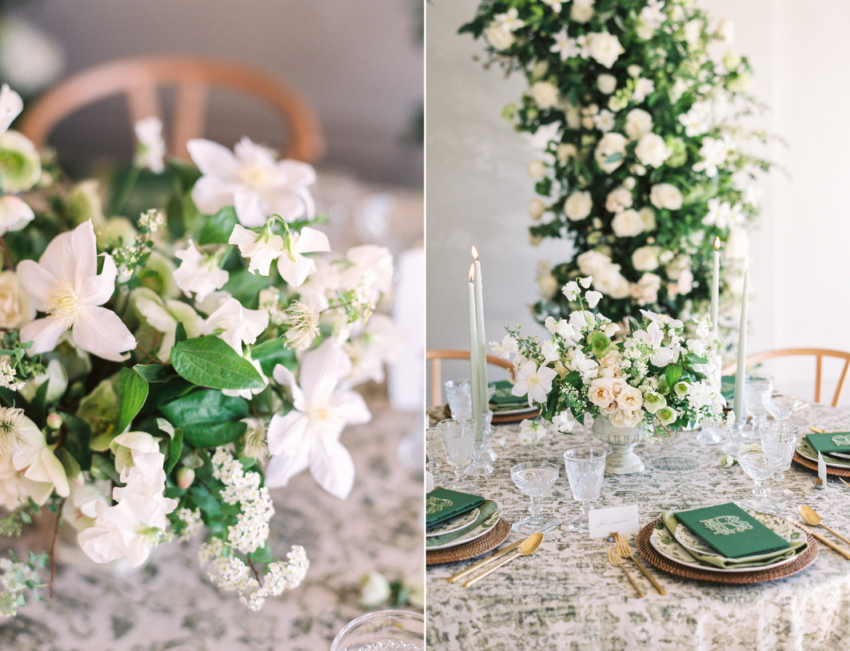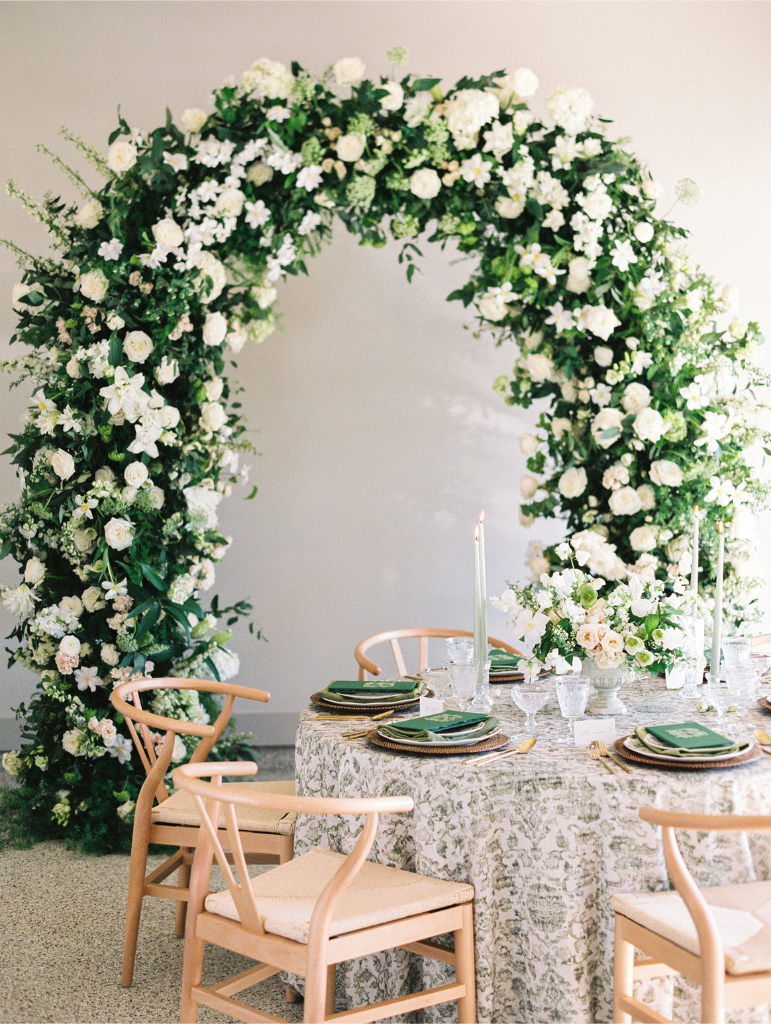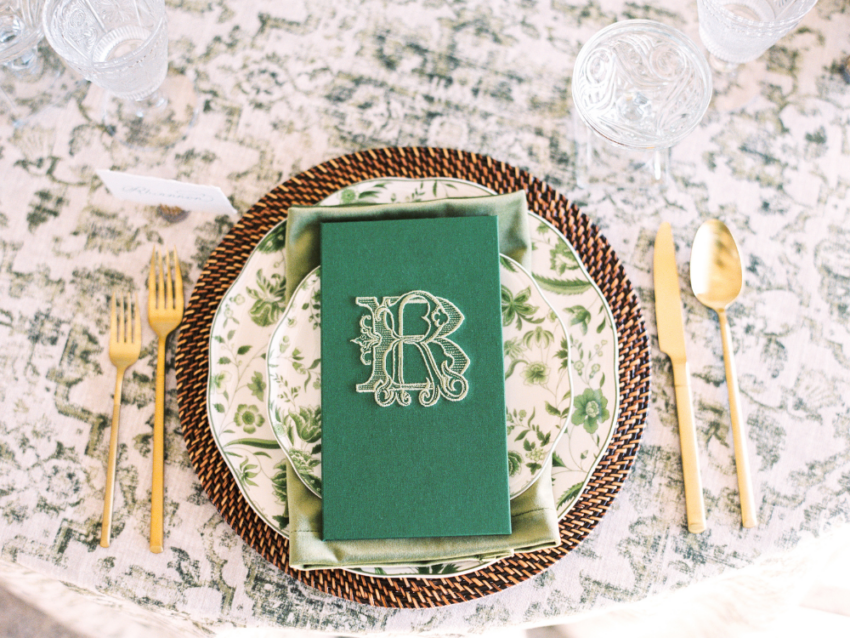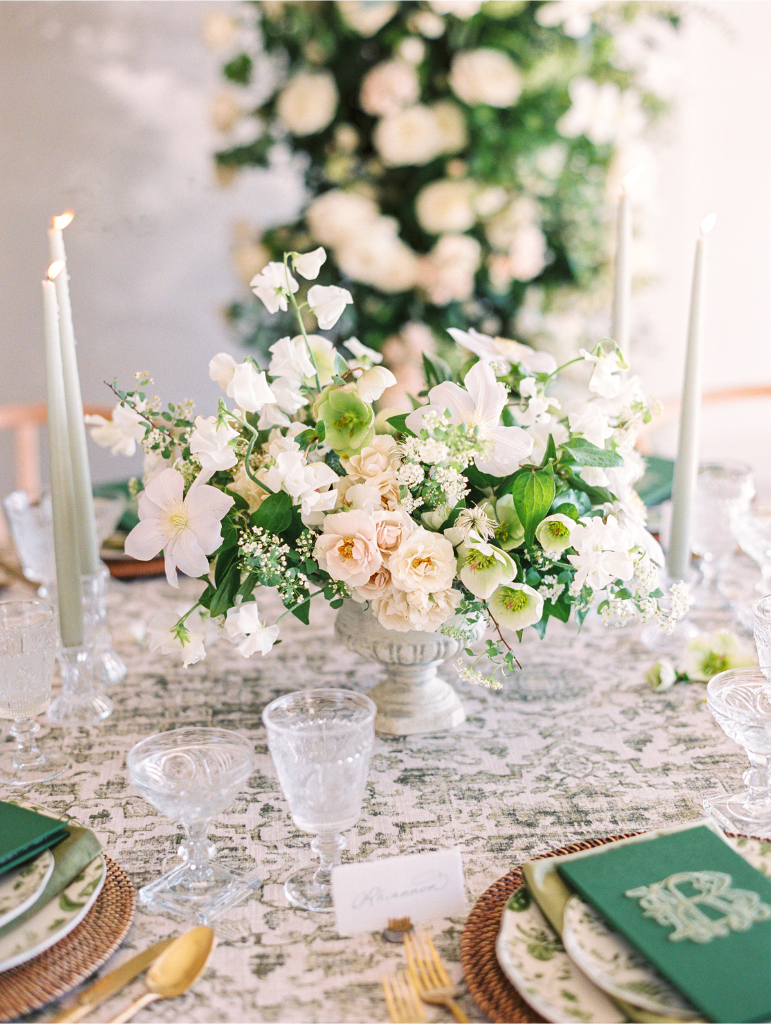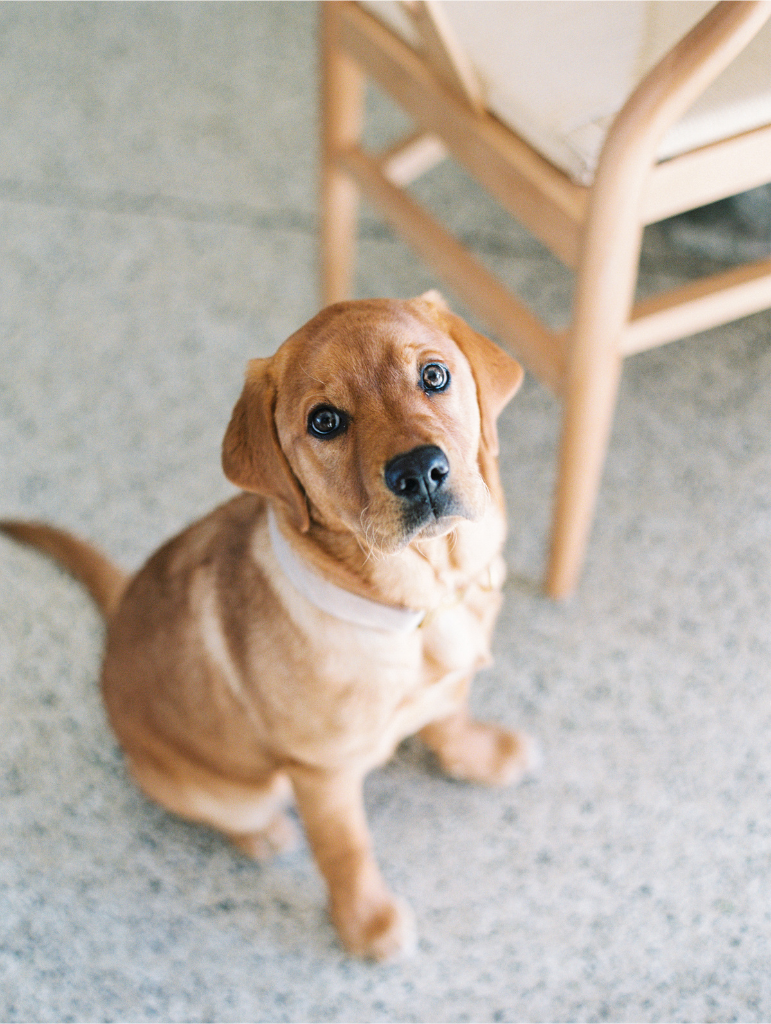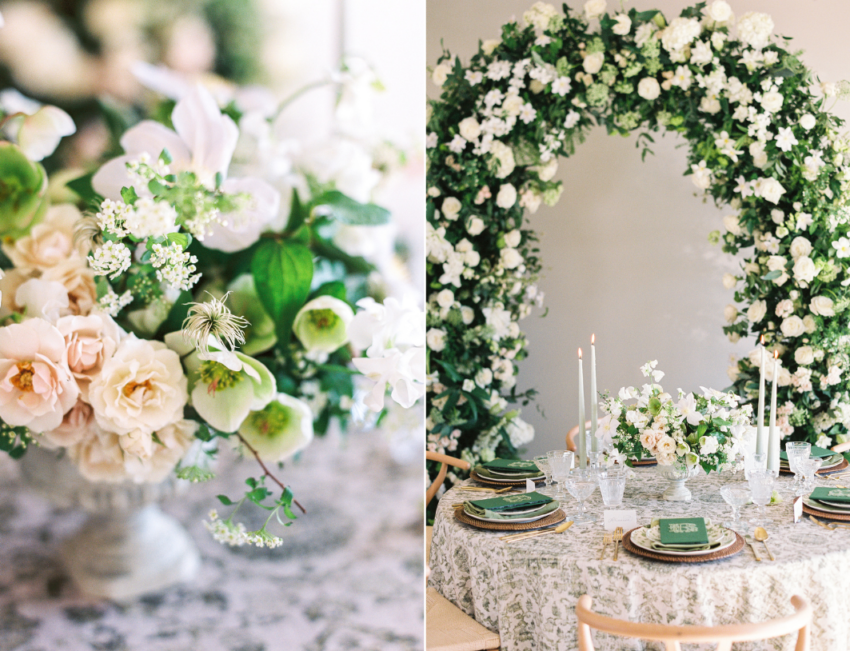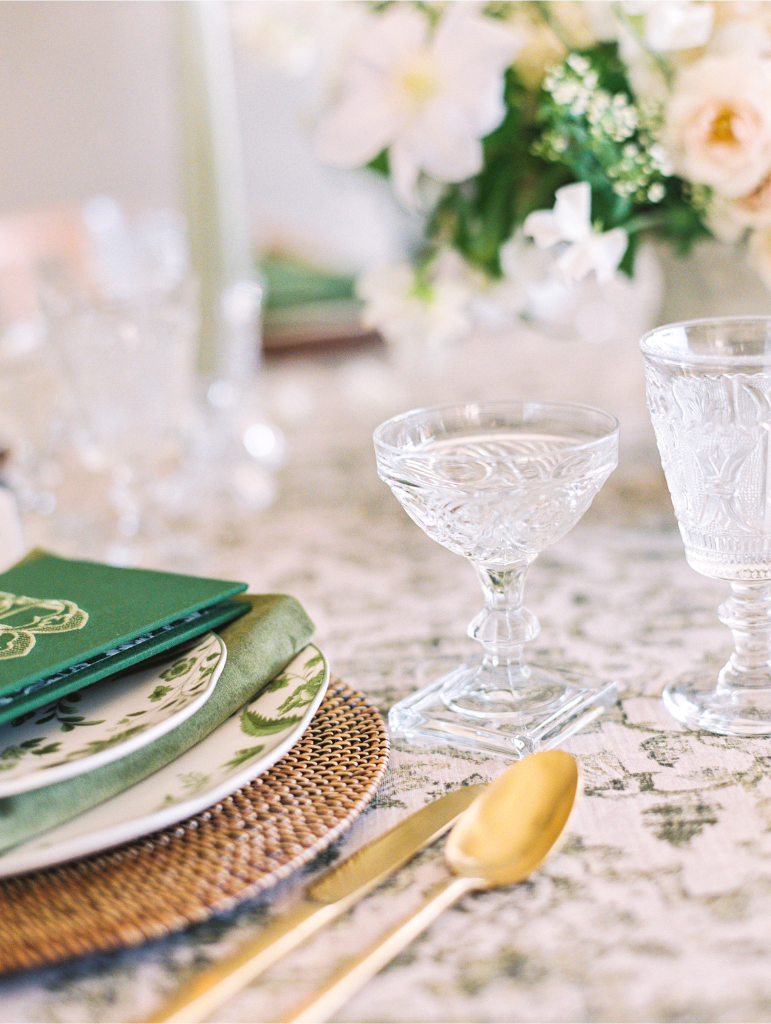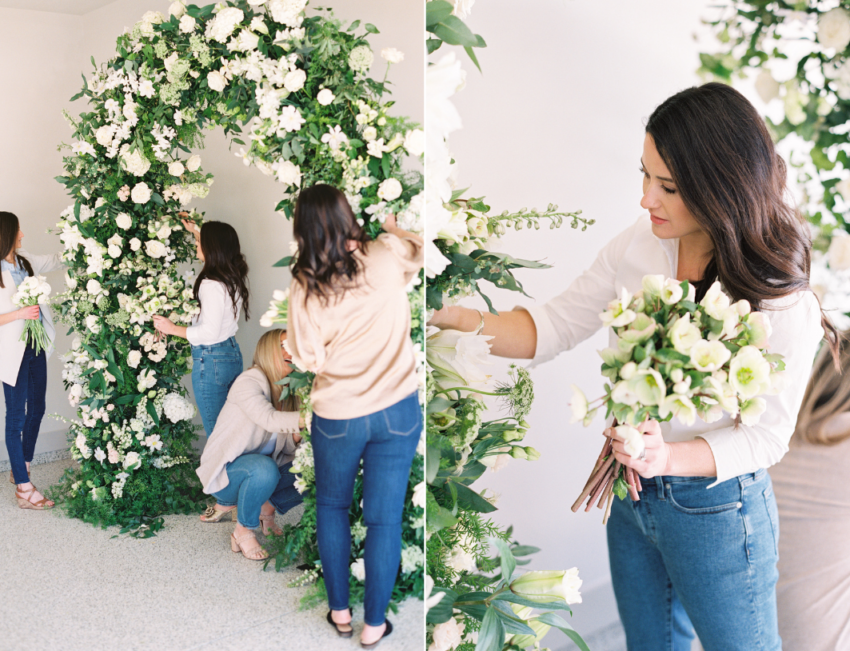 And finally, it is a great honor to introduce you to the 2023 core RBC team!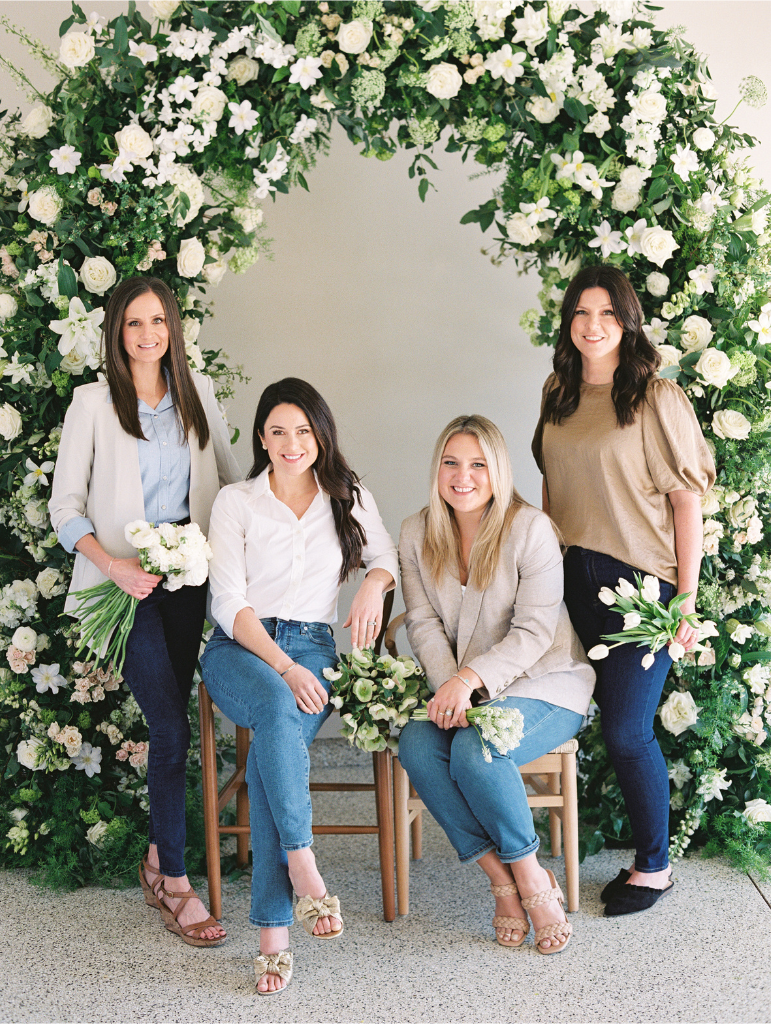 This is Betsi and the 2023 wedding season marks our 11th together (!). I have a long list of things I love about Betsi and not enough space in a blog post to list them but for starters she's patient, kind, hardworking, generous – this is starting to sound like a Bible verse but stick with me – fair, forgiving, and so many good and gentle things in one person. She has a fiery and hilarious spirit that oozes wisdom and warmth. On any event Betsi is a part of she's one of our Lead Floral Designers and she's a steady, experienced professional with more than 20 years of experience in the floral field. I can count on Betsi to tackle any emergency with a levelheadedness and poise that I always admire. But more than that I respect Betsi as a woman, mother, wife, and friend, which makes working alongside her feel like a treat and a blessing.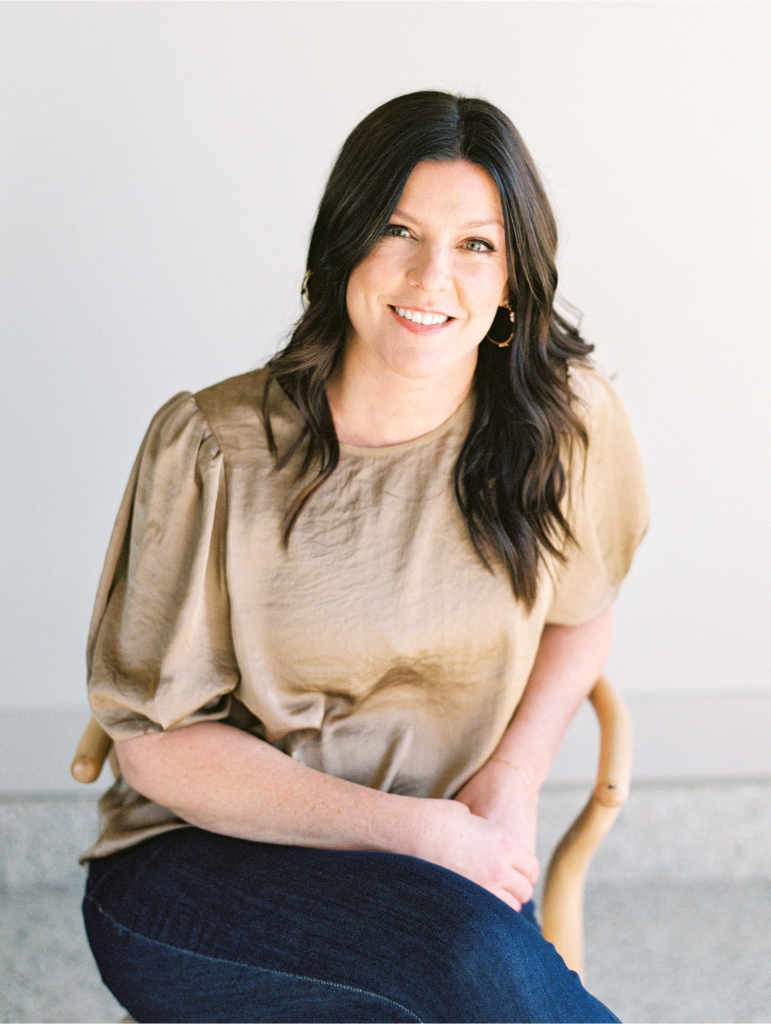 And this is Melissa. Melissa and her husband, Tim were planning clients of ours in 2017 and while we casually stayed in touch over the years via social media we reconnected on a deeper level in 2021 when Melissa and Tim were building their first home just miles down the street from us. Melissa expressed an interest in filling an Logistics Lead role on our team and the circumstances of her proximity to us, obvious trustworthiness, and passion for going above and beyond, were too good to pass by. Melissa is equal parts sweetness and hilariousness, kindness and fairness. She follows rules but knows when it's appropriate to break them. She's a pop culture queen and always full of odd celebrity culture facts to keep things lighthearted. But aside from what makes Melissa so valuable is she's a joy to be around and even just into our second wedding season together I feel blessed by what she brings to the team and business.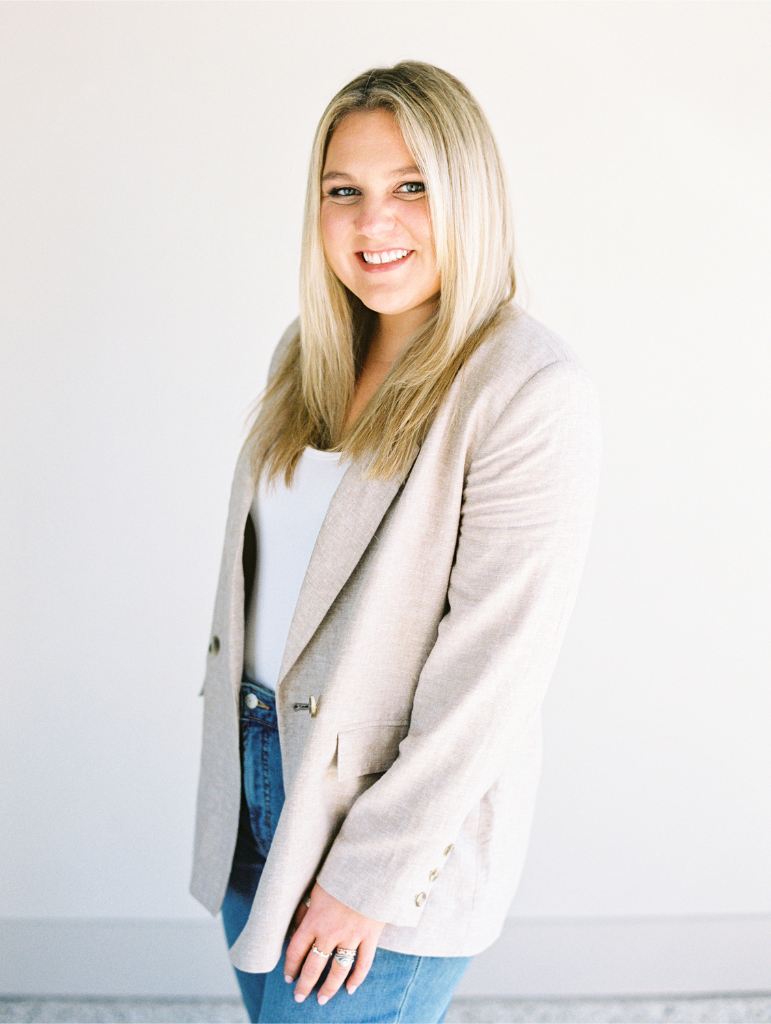 And last but certainly not least there is Haley. Haley went to high school with my husband and in 2013 used her woodworking talents to make me ceremony pillars for an event. That small project led to her helping at a few events, which then lead to her being, perhaps unintentionally, involved in the logistics, set up, and strike side of execution. I cannot imagine a wedding load up, set up or tear out without Haley and her efficiency and humor. She's also engaging, meticulously careful, and dedicated to ethics, which in this business means everything with the trust and investment clients put in us. She's honest and upfront but in a way that feels genuine making her our one-of-a-kind Event Coordination Specialist.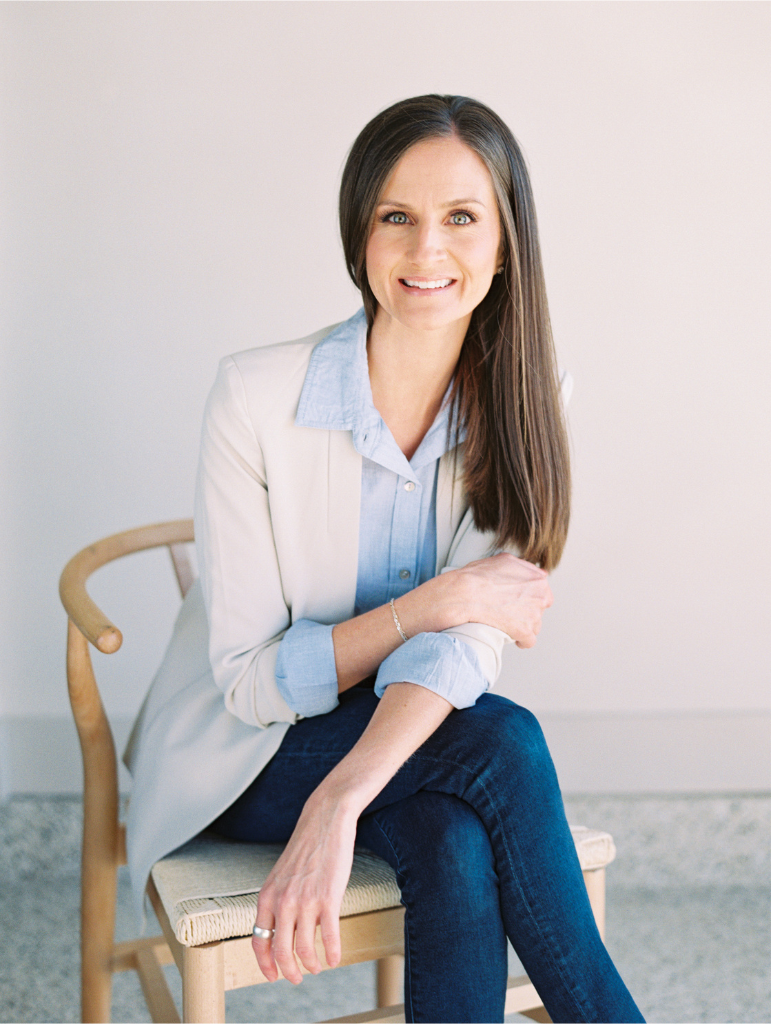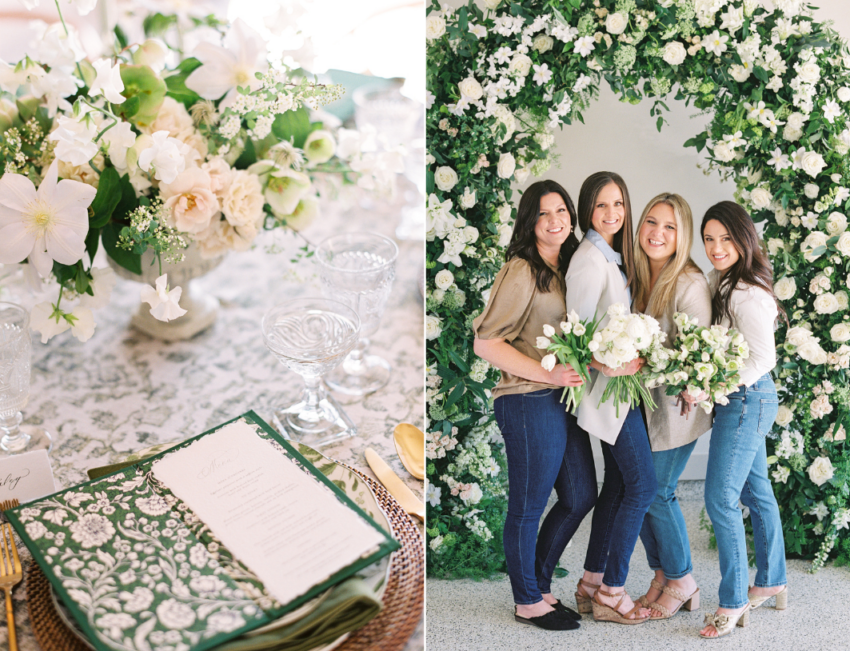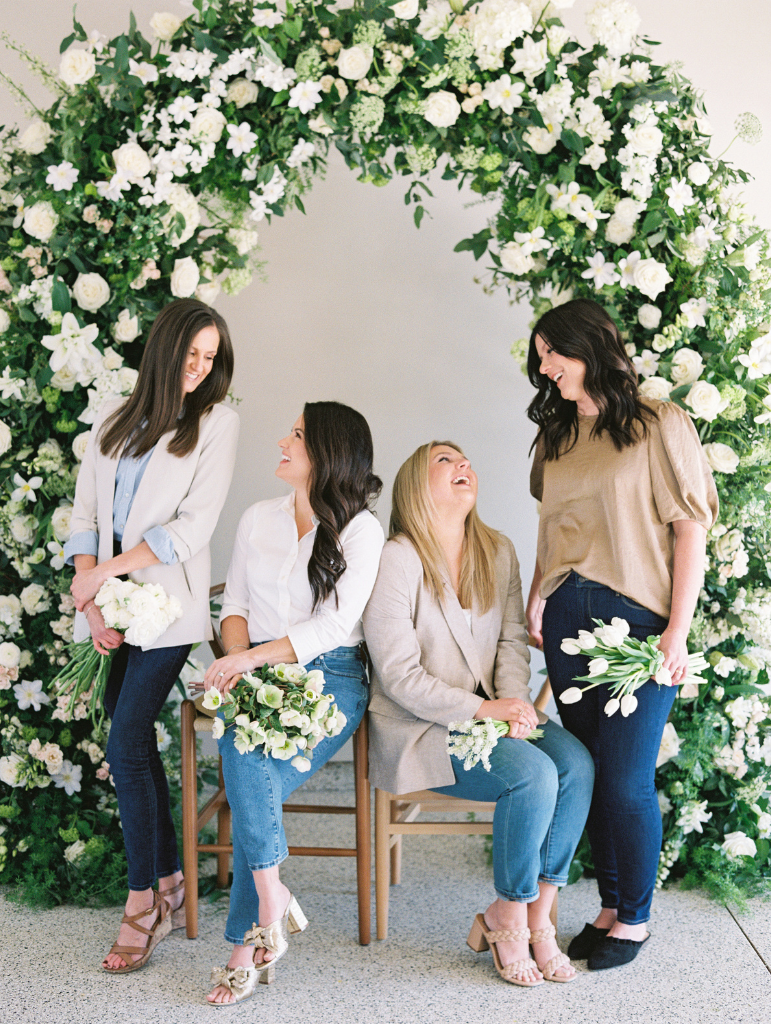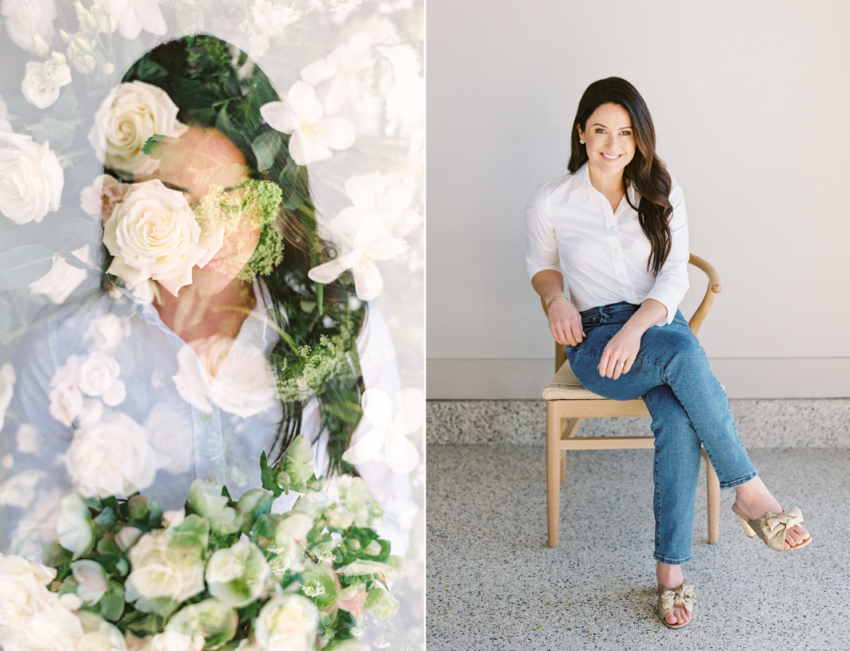 I say these often but it never gets old: thank you for being here whether you're a reader, new visitor, past, present, or future client. Without the countless people who make this work possible I would simply be one woman with a lot of big beautiful ideas and no one to make them happen with. Getting to have a business that fits into my life is a blessing and I'm endlessly grateful for the ride, all ups and downs included.

And of course thank you to Kelly Sweet for capturing this project, our team, and the day so beautifully. I know years from now I will treasure these photos as much as I treasure all the images you take for me, our clients, and our family! Xo