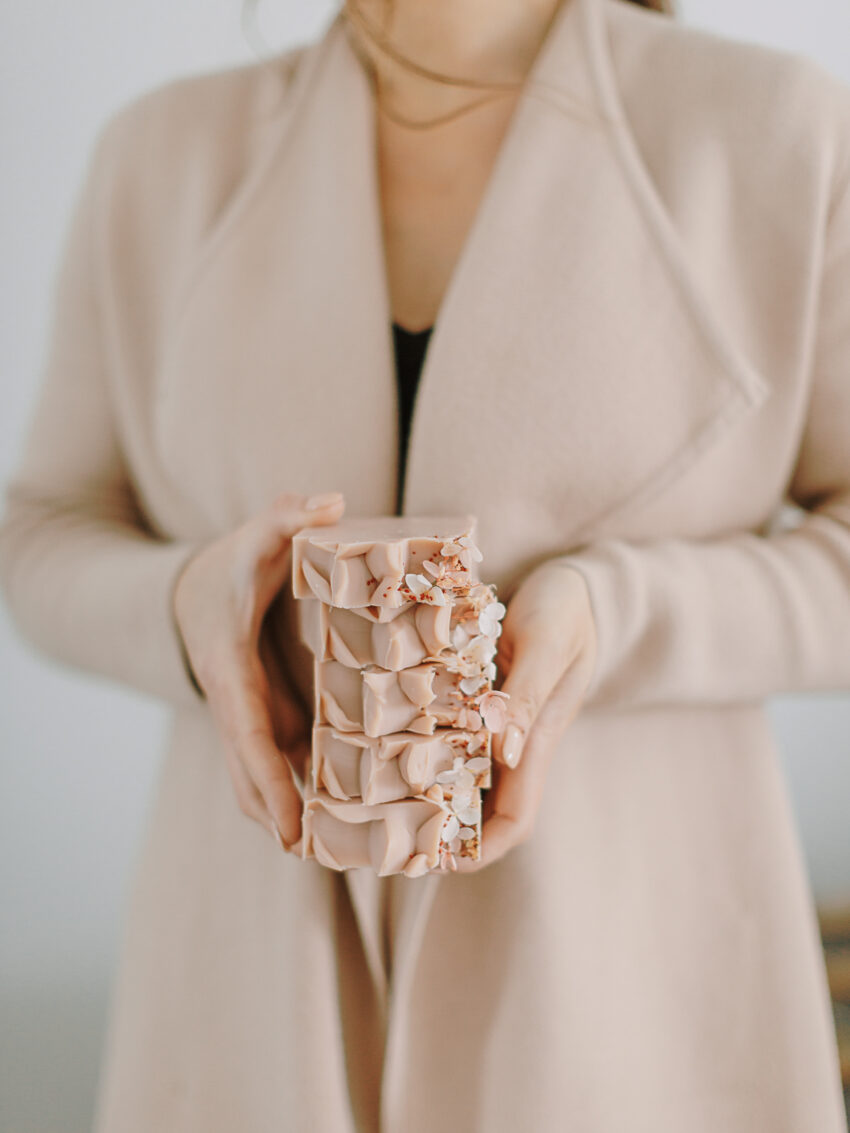 It's the most wonderful time of the year again! And in the spirit of allowing my treasured soap customers a chance to preview the RB Soap Co. holiday offerings before launch day, below is a breakdown of what's dropping next week. Launch day is scheduled for Tuesday, December 6th and as always the launch will happen promptly at 12:00 pm EST at www.rbsoapco.com. I anticipate a few items, like the seasonal soap bar scents, to sell out quickly so set your calendars, folks.

Let's dive in!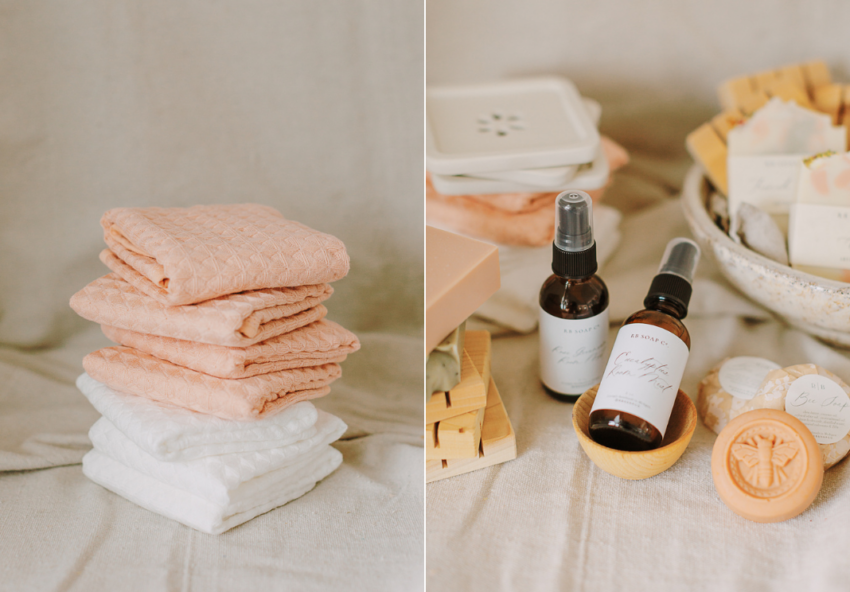 Because many customers are shopping with holiday gifting needs in mind, we'll start with a few of my favorite items and things that I would love to receive. Our pale pink and white cotton waffle face cloths are not only a soft and delicate alternative to chunkier standard sized face clothes but they pair perfectly with our organic room mists for a sweet inexpensive gift bundle. Rose Geranium is my favorite scent of the two and is used often in our powder room and kitchen for a subtle aroma refresh but Eucalyptus Mint is perfect for the winter season as a heavier fragrance substitute.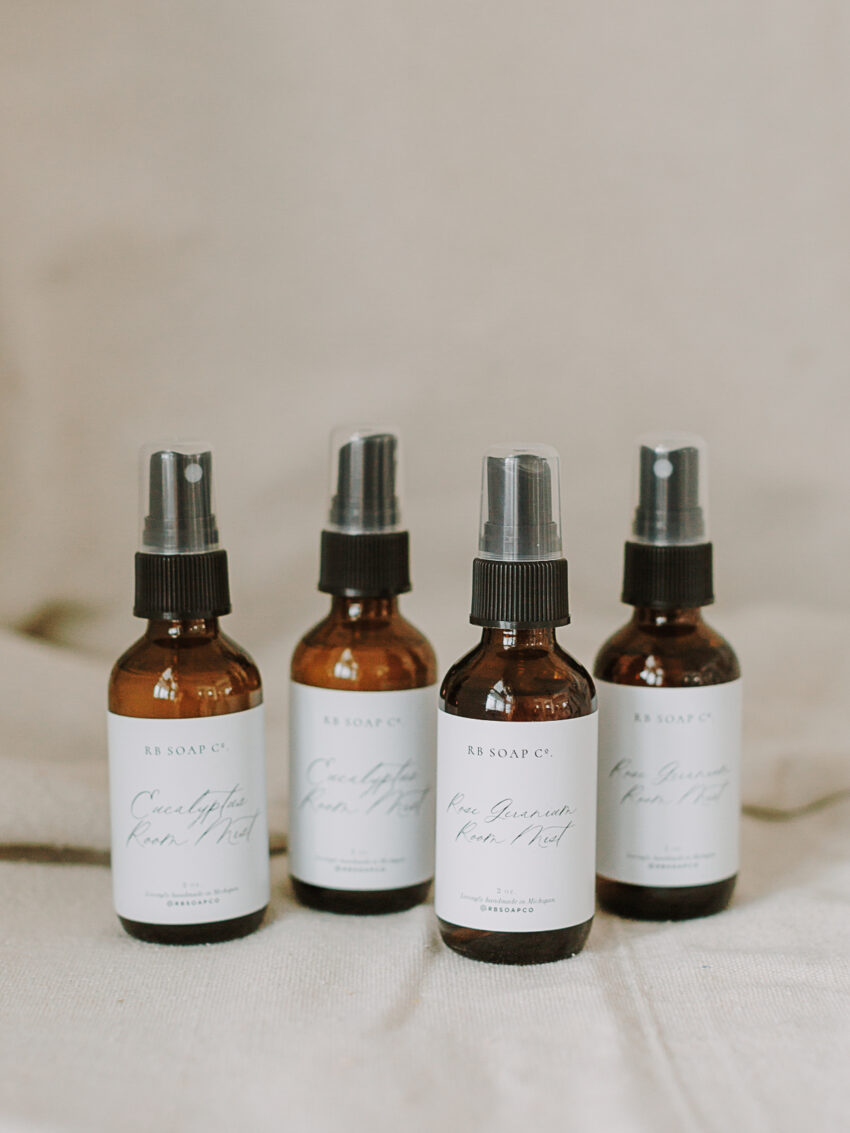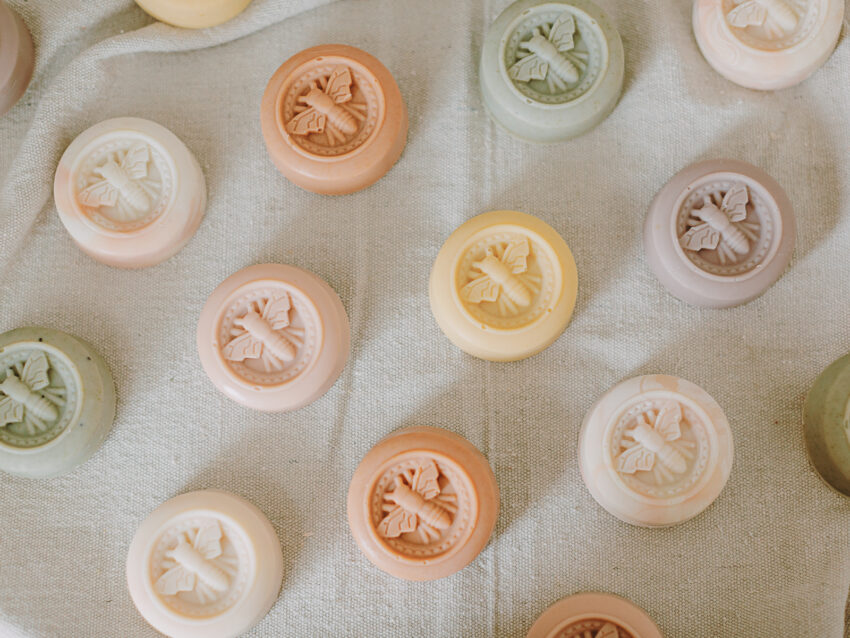 And Bee Soaps are back! Easily one of the quickest selling items each launch, Bee Soaps are simply too adorable to resist. The are an easy small gift idea and work perfect in stockings, guest bathrooms should you be hosting loved ones this year, or even your travel bag if you are the one travelling for the holidays. Each Bee Soap comes wrapped in tissue with a label and the soap variety and color is always a surprise since these soaps are made with soap batter left over after a bigger pour.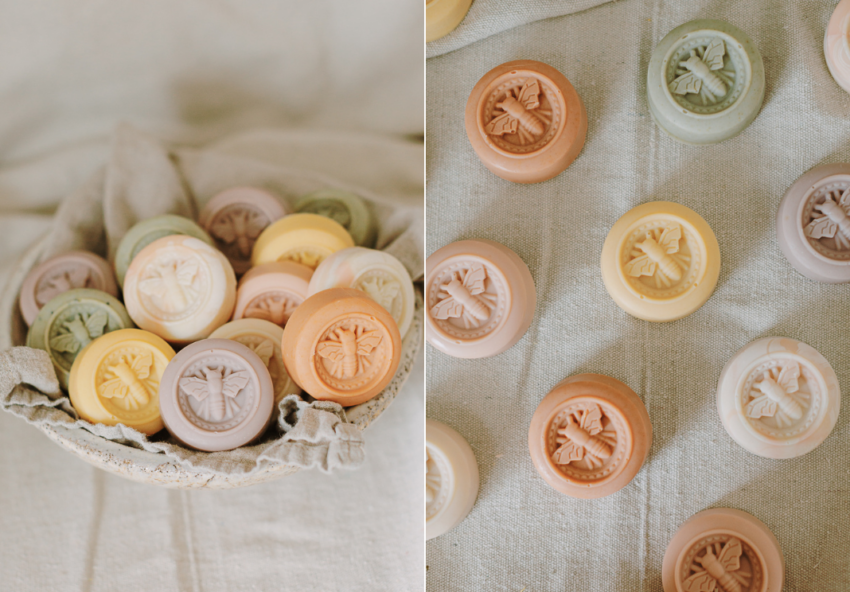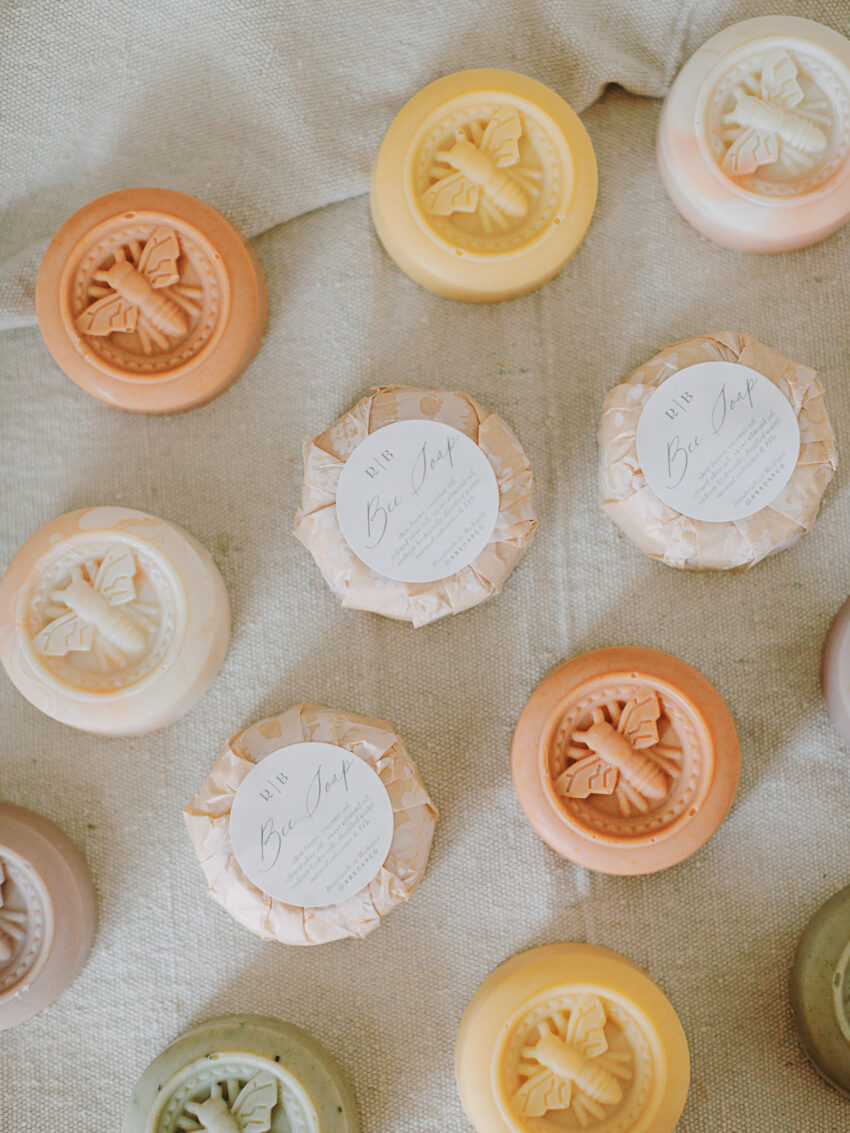 Shall we talk soap bars now? Please. These are such a special and well done collection of bars!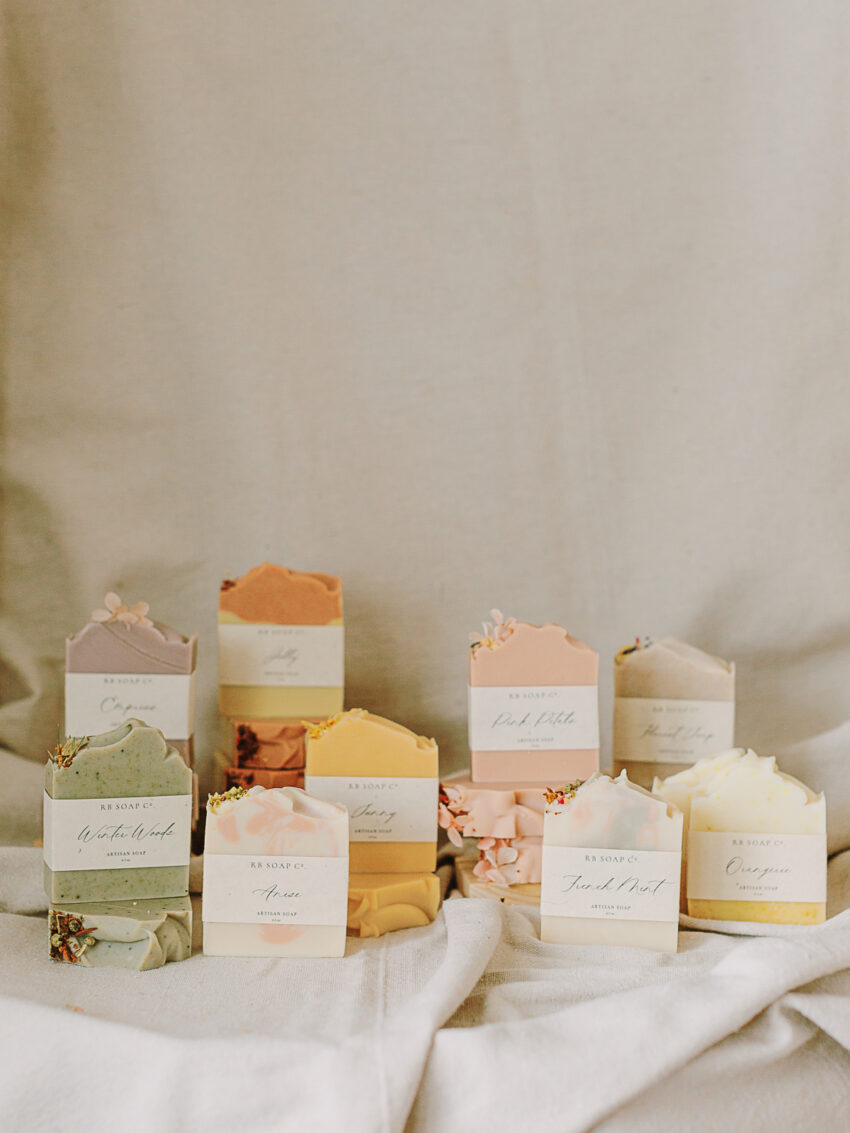 This holiday's line up includes our most cherished signature scents, a potential new 'regular', and two seasonal varieties. With each passing season and launch I am finding it tricky to come up with new scent combinations and natural colorants that are unique from previous launches, and especially so without wasting batches that go bad or getting frustrated with wasted time and ingredients. As such I'm hoping to stick with what I know best moving forward and that includes repeat bar colors, names, and aromas. I know many of my signature, tried and true scents, are loved by so many and a lot of the pressure to one up myself comes from, well, myself!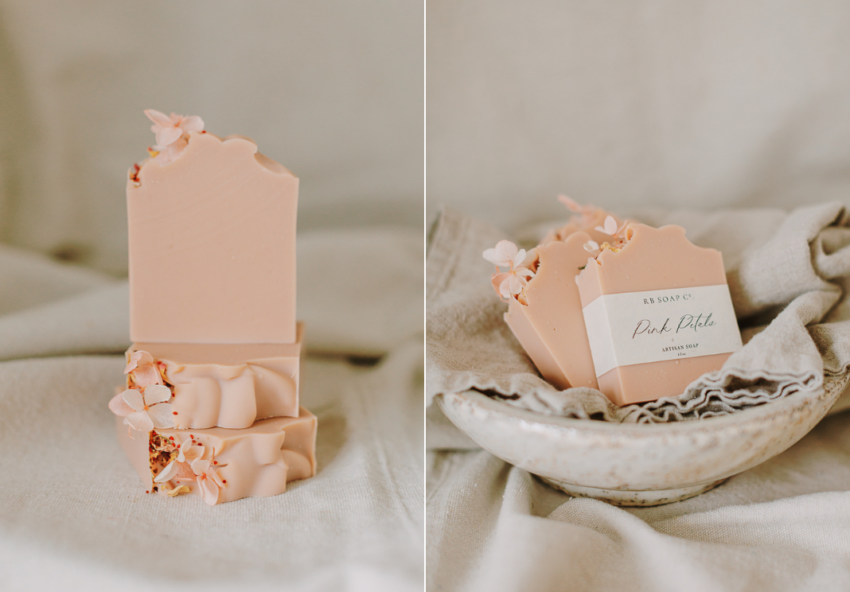 Pink Petals is up for grabs this launch. Quantities are limited because this soap is one of my hardest ones to make but it's one of the very original bars and the one that most inspired me when I first started to make soap. Topped with delicate flower petals and red cranberry seeds it's both feminine and sophisticated. I've started to add jasmine absolute to the formula adding an extra level of depth to the floral notes. Please know that not every single bar is guaranteed to have the same petal toppings shown in the photos as often these 'fall off' during the cutting, wrapping, and transport stages. But regardless it's a beautiful bar and perfect for the most feminine of loved ones or even a bride to be.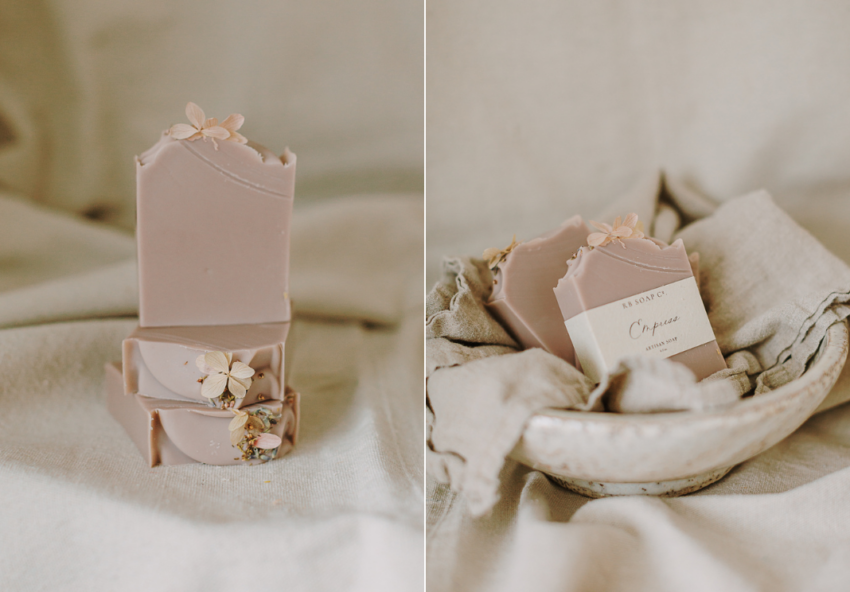 A favorite among my most mature customers (to all of the grandmothers who say they love patchouli, this is for you!) Empress is back and better than ever. I topped this batch with delicate dried hydrangea petals and they look like delicate butterfly wings perched on the soap's swooped tops. The purple is soft and subdued, and the bar's aroma is sultry and feminine thanks to the patchouli, lavender, and geranium.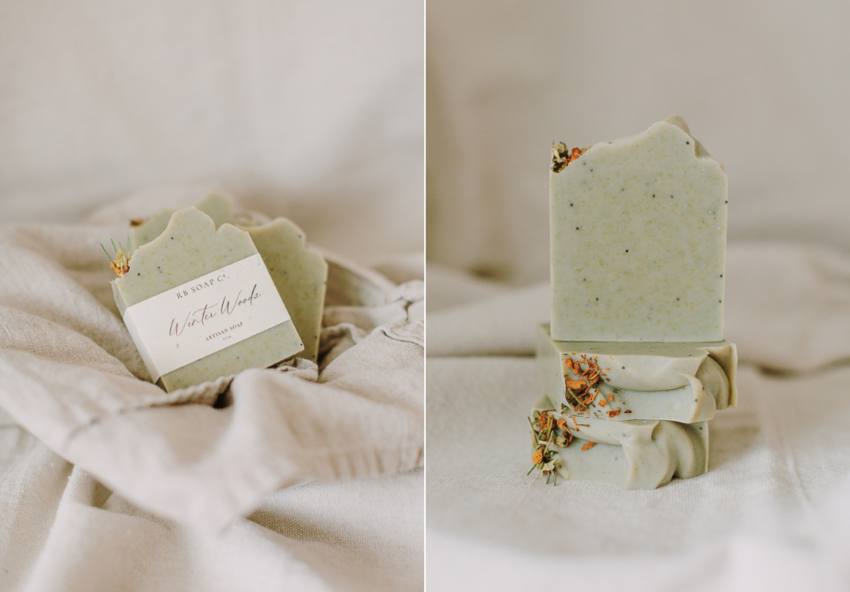 One of our seasonal bars is Winter Woods and it might be a favorite for me. It's made with many different woodsy oils like black spruce and fir with a splash of clove for good measure. The green color is a mixture of naturally green colorants and then the toppings are perfectly on par with the wintry season. I anticipate this will sell fast and rightfully so! I also want to note that there will be the option to buy this bar with poppy seeds and without. May I recommend this soap bar as winter-themed gift for an office colleague or friend with a more masculine side?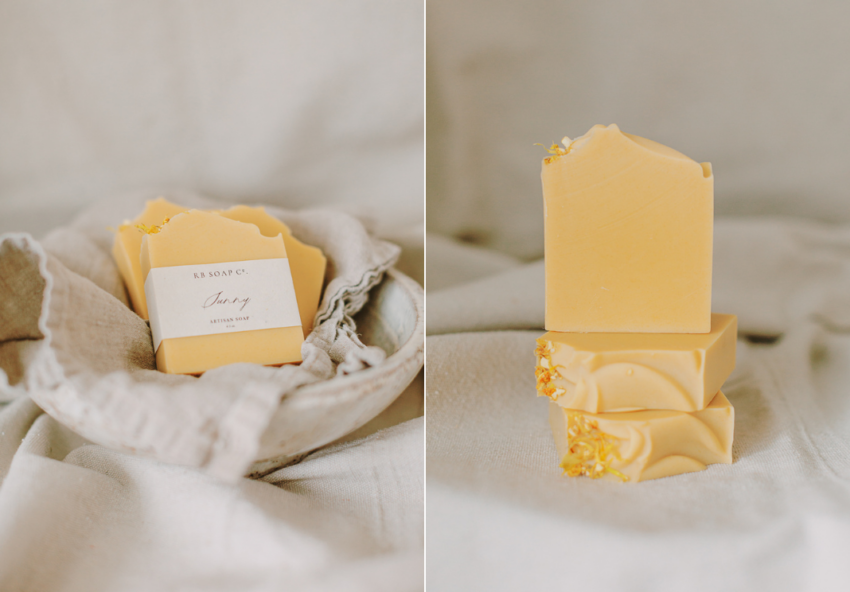 If you recall my upgrade of Marigold to Sunny then you'll appreciate a return appearance! My kaolin clay supplier changed between the summer and winter launches so this holiday batch ended up being a little creamier and more milky looking; surprisingly, the perfect way to winterize a normally summer-like bar. Sunny is uplifting and fresh with fruity citrus notes that are fresh and invigorating. It's a fan favorite for my most loyal customers!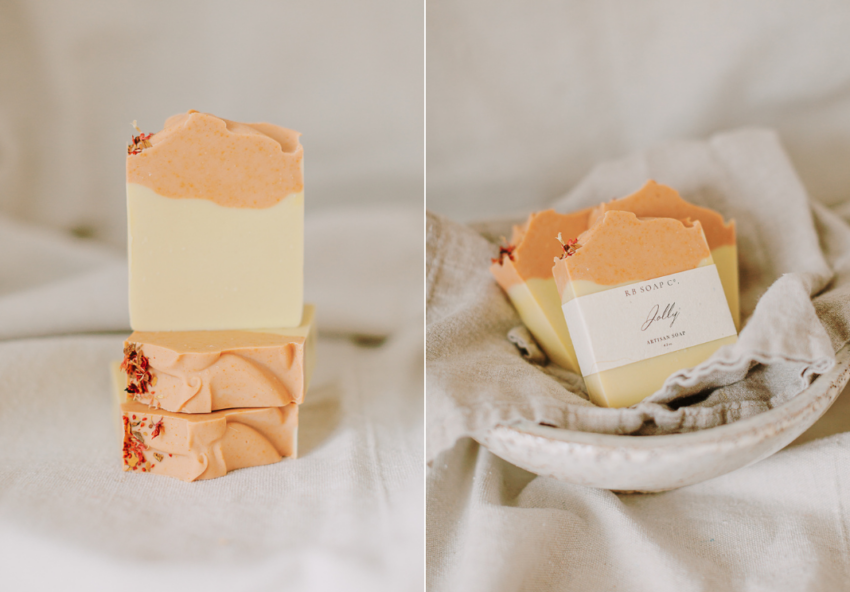 The second seasonal bar is a deviation of a holiday soap from last season, and it's appropriately called Jolly. A creamy butter yellow tier sits below a creamy pale red top tier made possible with red and rose clay, and tomato powder. The bar is topped with festive red botanicals, seeds, and herbs, but the scent? Oh gosh! This bar is the epitome of Christmas! Loaded with lavandin, frankincense, eucalyptus, and cassia for a sweet yet rich aroma, and armed with an adorably festive name, I think this bar will sell out fast, too.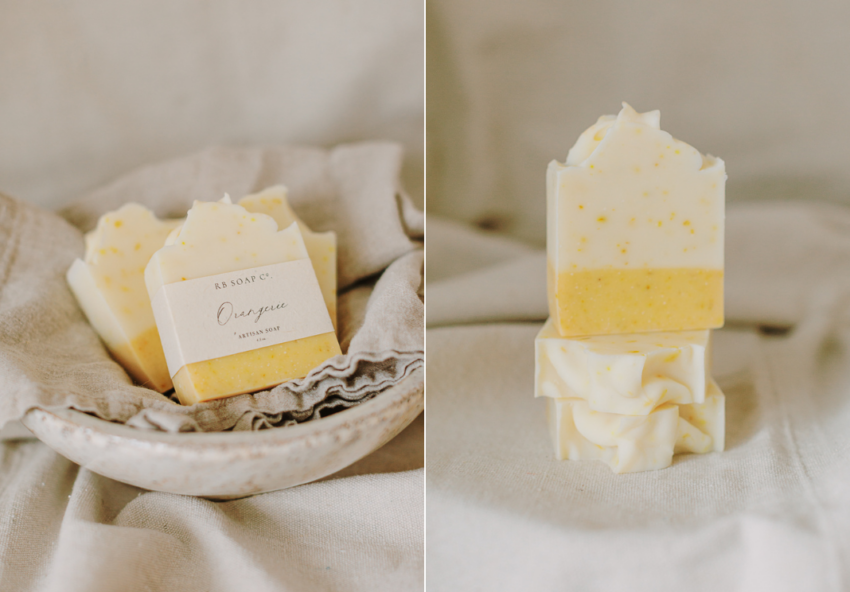 And finally, there is Orangerie, an unexpected surprise in my fall soap making endeavors. It was created with orange and cedarwood atlas essential oils for a unique and uplifting aroma, but the Dole-Whip looking aesthetic is really what makes me grin. Small specks of calendula petals rippling throughout the bar is especially lovely and that yellow bottom layer? That's naturally colorant with turmeric powder! This may be one of my most expected bars this season.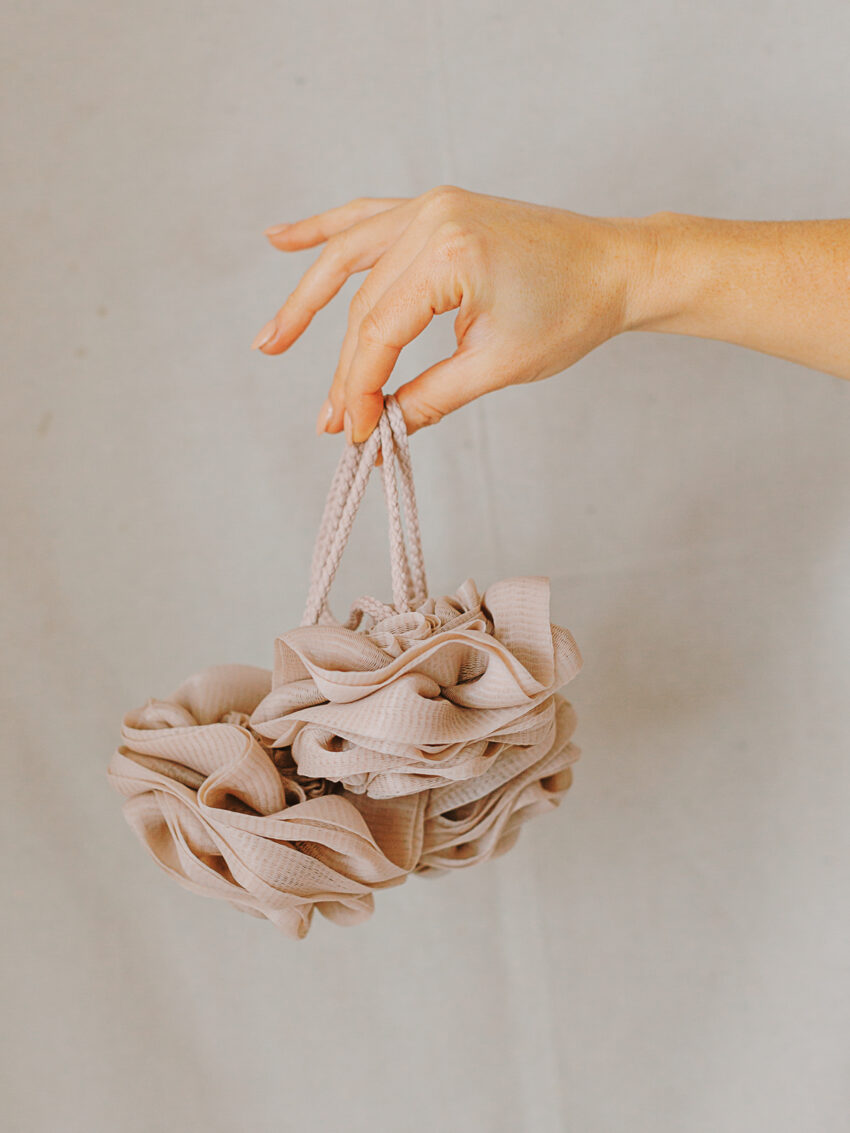 What's a cold process soap bar without a loofah to get a rich bubbly lather? If you're planning to use your soap in the bath or shower, as opposed to soap primarily for hands at a kitchen or powder room sink, then I highly recommend a loofah to maximize the creamy thick lather. These loofahs are the perfect balance of form and function, and in the loveliest light mauve color, too.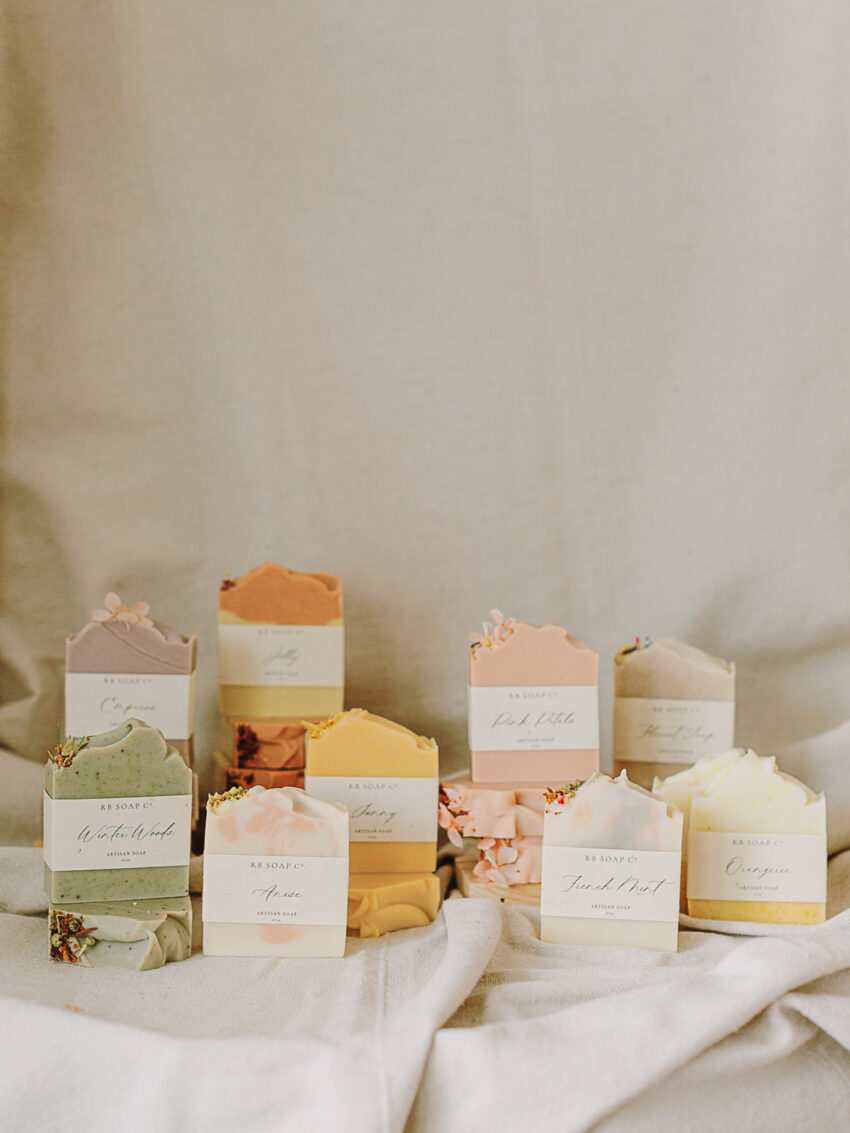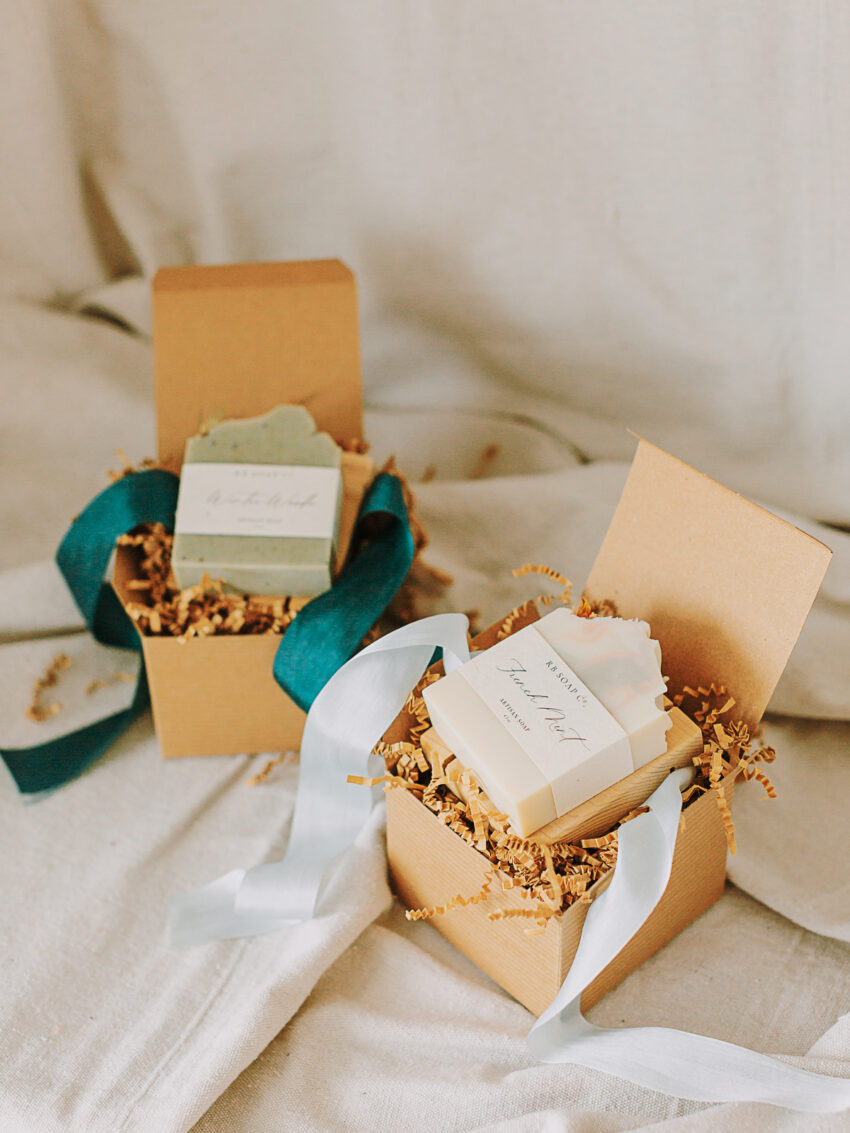 Gift boxes will also be available in this drop and are always to best add on around the holidays should you be shopping for gift. When a cedarwood dish is paired with a soap bar it gets bundled with an appropriately colored silk ribbon bow but then when the gift box is added the dish and soap get tucked in with kraft crinkle paper. Write a merry note on the box top or wrap it with your favorite paper for a splash of color! Or just leave the box as is and delight in giving a nearly waste-free gift this season that the recipient is sure to cherish.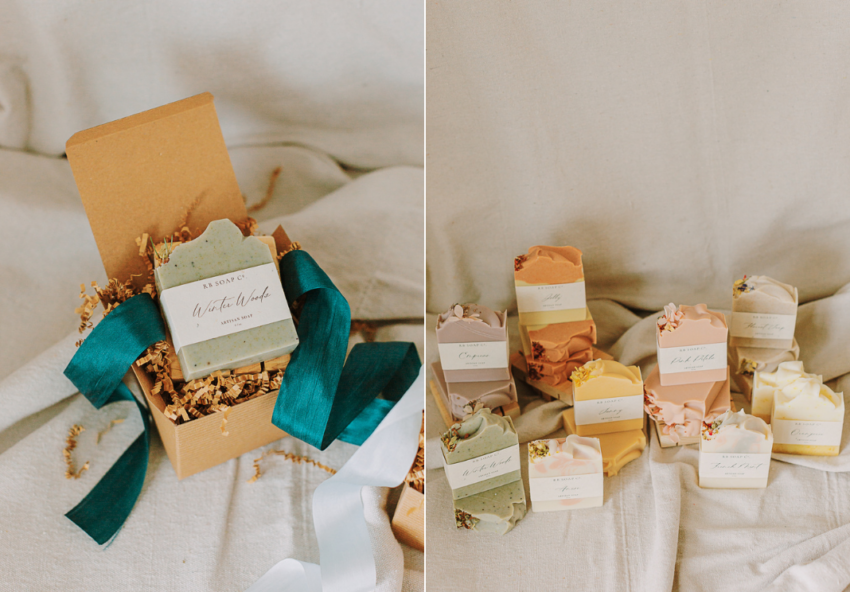 And if you're looking to make a bigger investment into an artisanal handmade ceramic dish, we will have our Kels in The Studio dishes back in stock for this launch. They are really stunning square soap dishes with petal shaped drainage holes to allow you soap to dry faster between uses and last longer. Just like the cedarwood dishes get paired with a silk ribbon bow the ceramic dishes are paired similarly but come wrapped in extra tissue to avoid breakage in transit.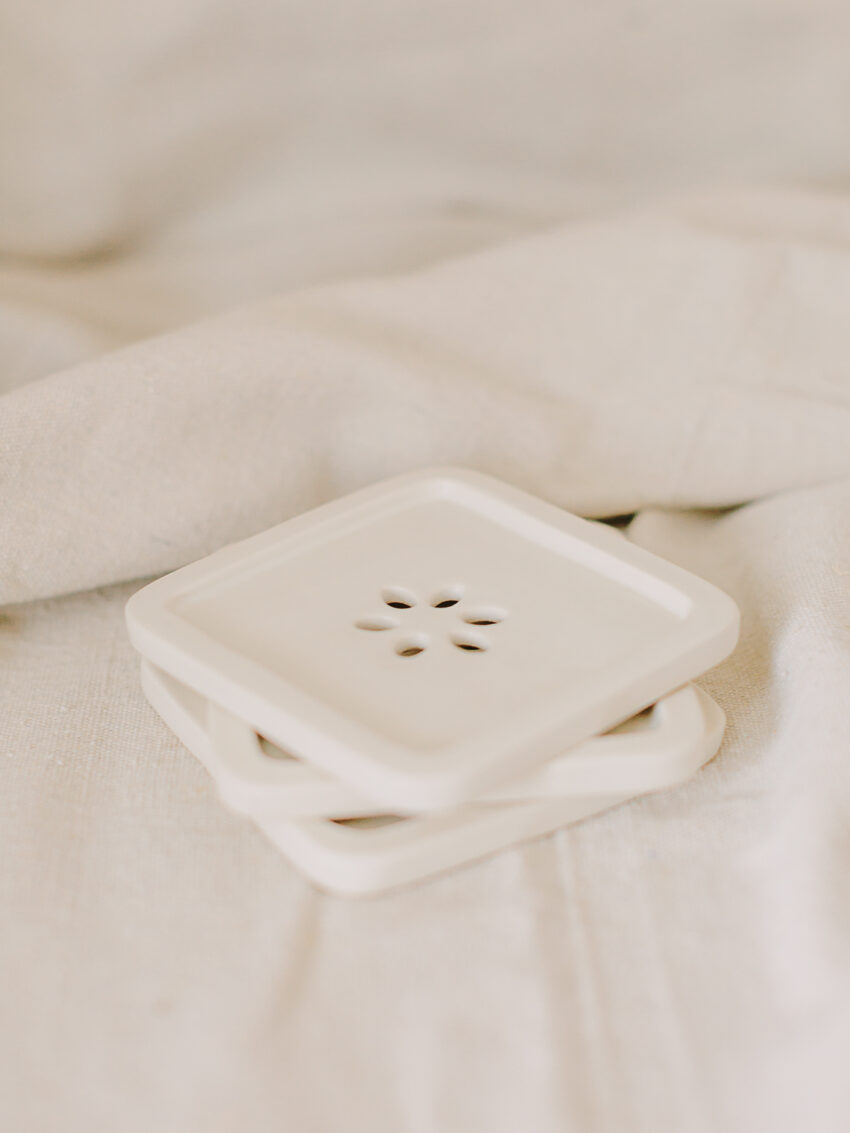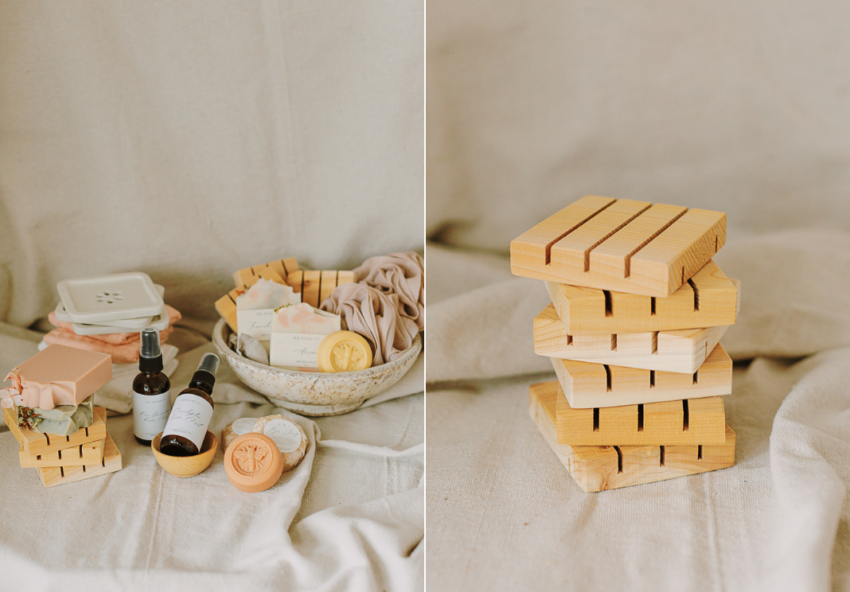 Simple and sweet, folks. That's the name of the game this holiday season!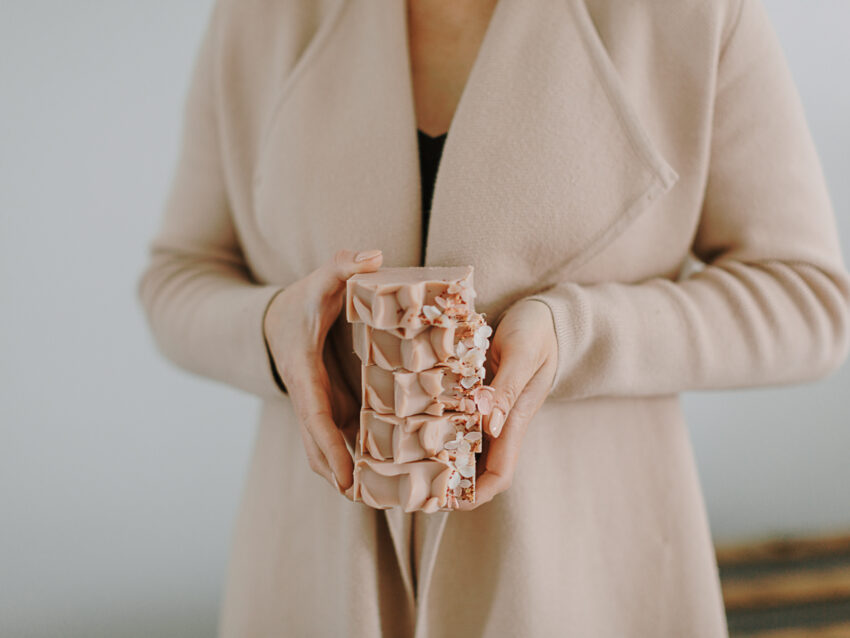 My hope is that you will join me next Tuesday, December 6th at 12:00 pm EST when the shop finally opens and a bevy of handmade delights are available for purchase. Having my soaps and products in your homes and the hands of your loved ones is both a treat that I cherish and honor I take seriously. I look forward to serving all of my customers this season and hope that includes you! Please email me with any launch questions at hello@rhiannonbosse.com and I'll do my best to assist you ahead of Tuesday.

Wishing you all joy as December begins to unfold!