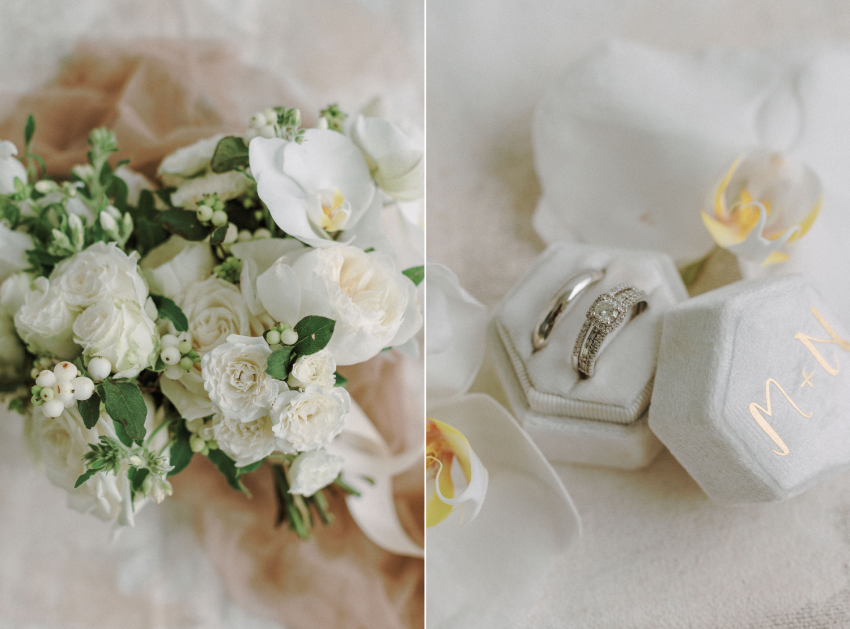 This gorgeous, classic, end of summer soiree was one for the 2021 books!

Packed full of classic flowers like white roses, Dutch hydrangea, and phalaenopsis orchids together with high-texture Michigan grown dahlia, tweedia, and snowberry, this wedding reaffirmed my affinity for a neutral color palette. And not only did we get to spend the weekend up north in the Bay Harbor area (we love The Inn and always feel lucky to execute weddings there) but working alongside my almost-a-sister friend Sam of Samantha James Photography was, as it always is, a treat.

Norah and Michael, your wedding was, dare I say it, a lot of fun, and that's even with Mother Nature's decision to do her own thing that day. We feel so grateful for your trust in us, gracious respect for our creative expertise, and of course the opportunity to design on such a monumental day! Congratulations on your marriage and may the best years of your union still be ahead of you.

Partial planning and execution credit to the wonderful Tableau Events team.

Please enjoy some of my favorite moments from this special milestone!