It's been a minute since I've shared a soap launch preview, hasn't it?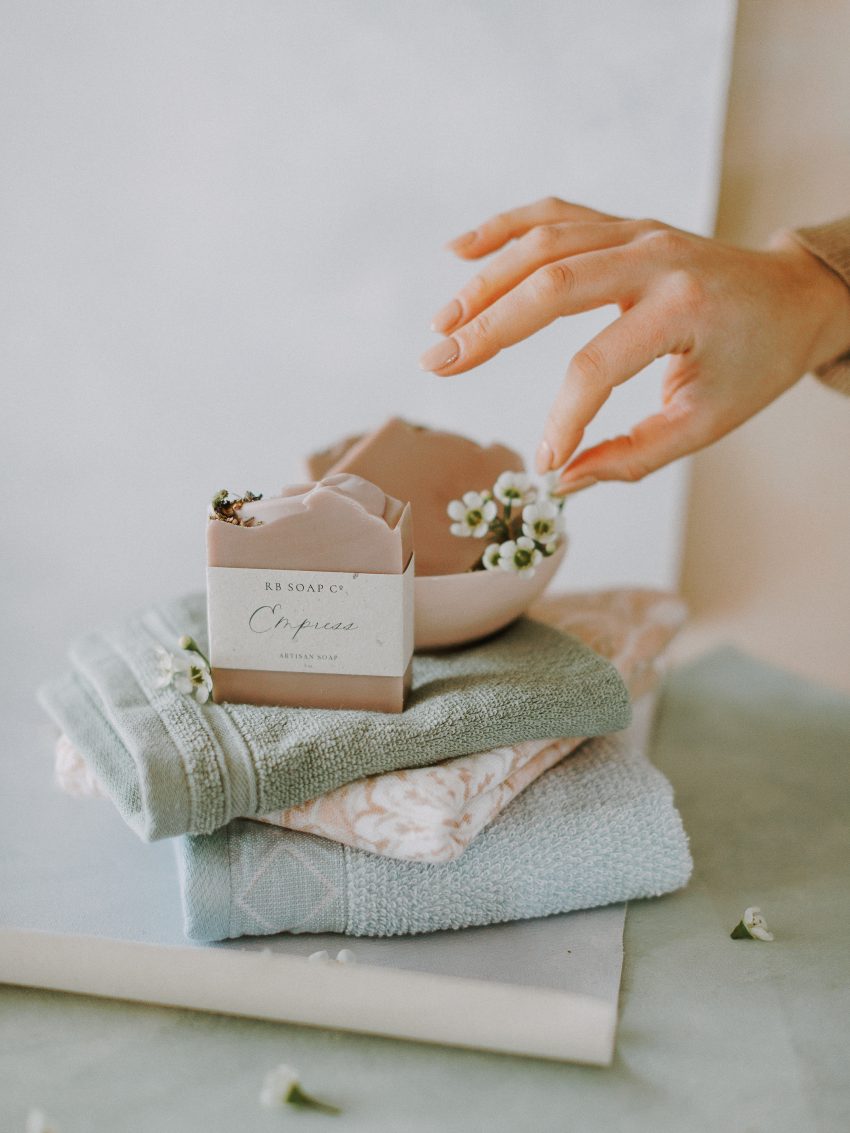 While these previews take a little (admittedly, a lot of) time to curate, many customers have expressed how helpful they are with their launch day shopping strategy so I am here to deliver. And just days away from my February 28th early spring 2022 release, too!

My goal with this launch is to bring back almost all of the original soap bar varieties that debuted when I launched RB Soap Co. two years ago. These are the bar names, and respective tones and aromas, that were the foundational pillars of this soap business. and as such are still important parts of my company's story. Consider this launch a going-back-to-my-routes approach, if you will.

That said, here are a few important details regarding Monday!

The launch is scheduled for Monday, February 28th. The shop will open at noon EST and until it's open will feature products from 2018. Please know that the products listed in the shop now until 11:59 am on Monday are simply placeholders! Sometimes the shop opens about 30 seconds before noon to compensate for any glitches that might make a on-the-dot noon launch tricky but most repeat customers say refreshing the URL right at noon is the best way to access all available products.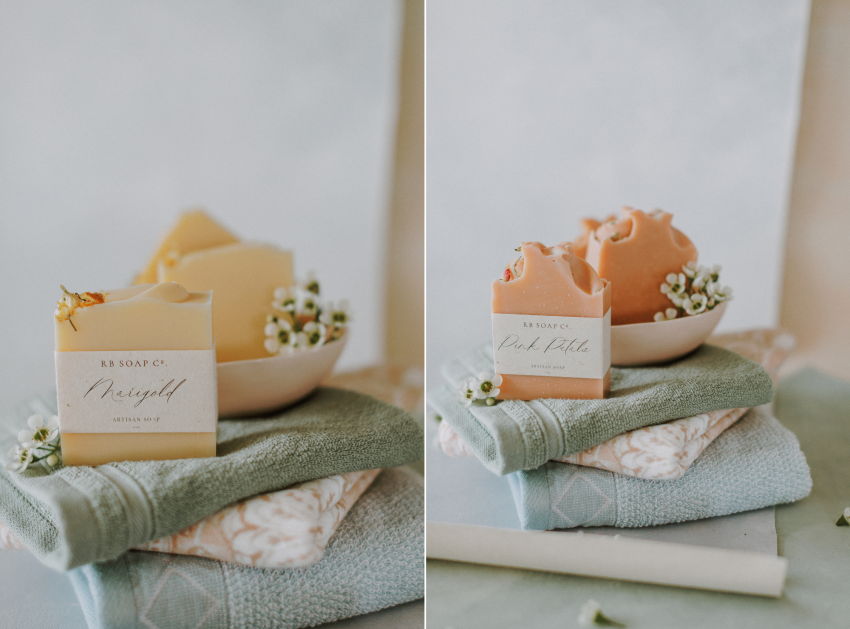 Keeping things as OG as possible each 4 ounce artisan soap bar will retail for $9.00.

There are five returning varieties of soap including Marigold and Pink Petals (pictured above), and Empress, Florist Soap, and Minted (pictured below). If you've ever purchased any of these bars before you'll recognize them and their scent profiles! The bars are nearly identical to past versions with the exception of a few details worth noting here: Empress is no longer topped with gold mica keeping it 100% natural and ethical, Pink Petals has a slight butter yellow ripple throughout, Minted now features an ivory ripple throughout, and Florist Soap is made without ginger essential oil. These small differences aside, the integrity of these bars is still top-notch.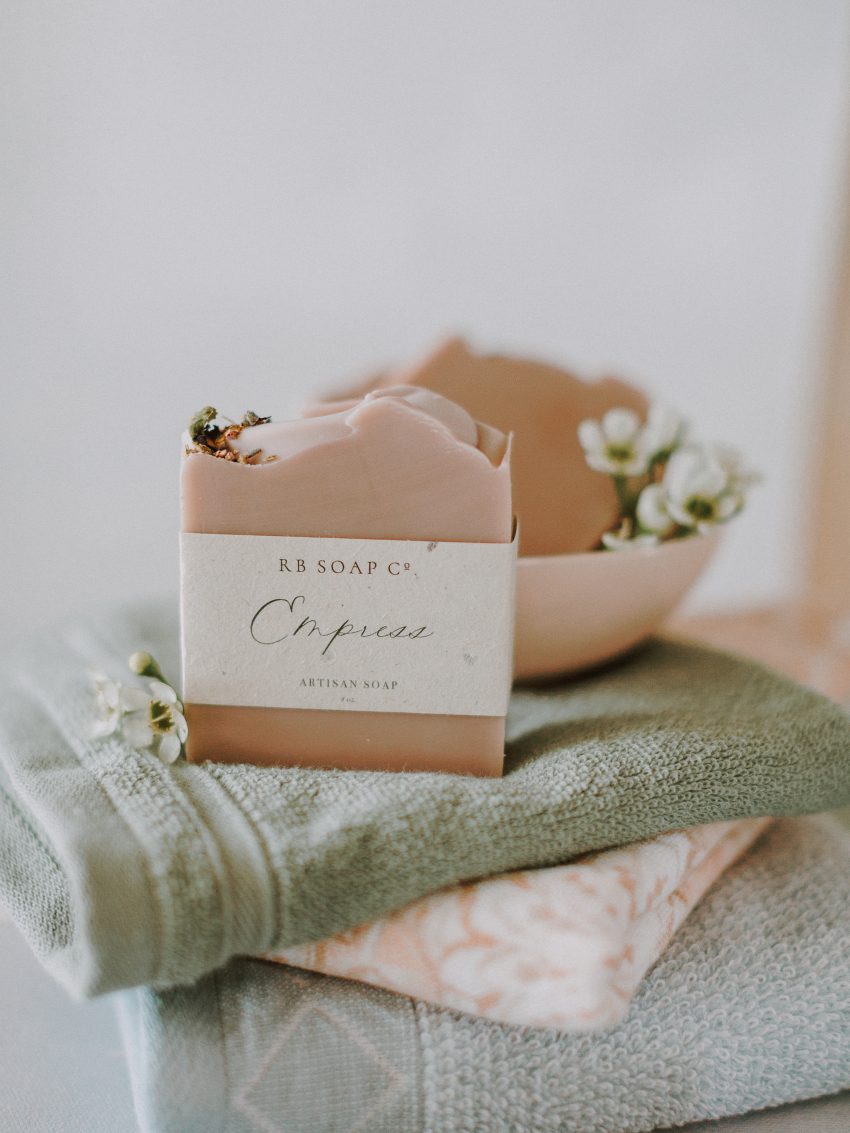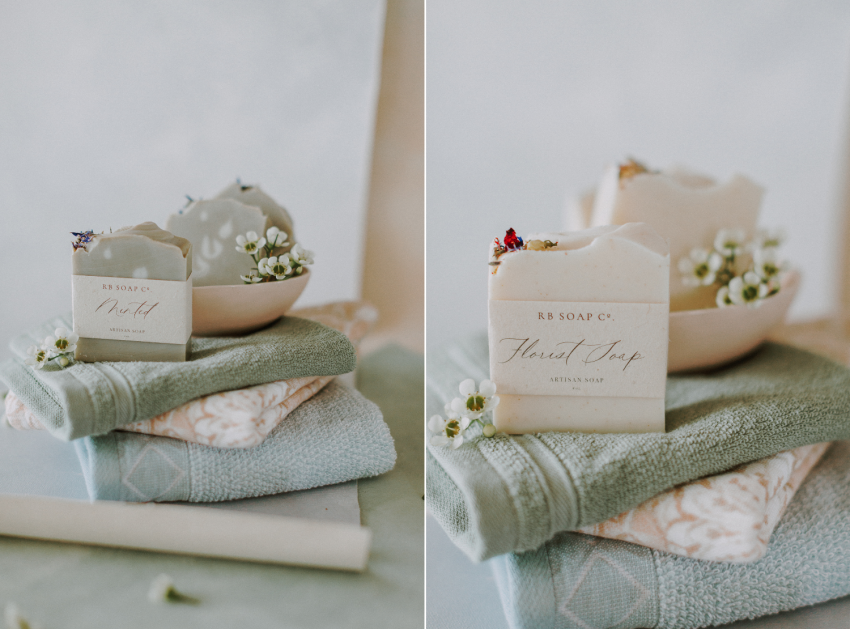 There is a sixth newer, and more recognizable, bar available in the line up called Anise, and then a brand new variety called Cedar & Citrus, both pictured below. Anise has a beautiful soft licorice aroma that thanks to the orange essential oil in the recipe reminds me of Italian biscotti. Whereas, Cedar & Citrus has a slightly balsamic and earthy aroma thanks to the cedarwood atlas essential oil.

These are two bars with very different and unique scent profiles but equally beautiful aesthetic qualities.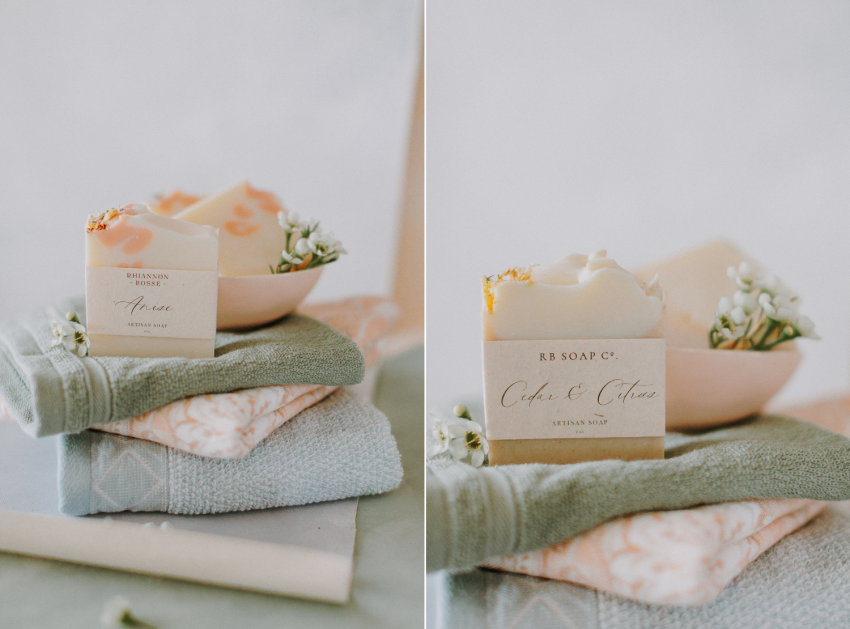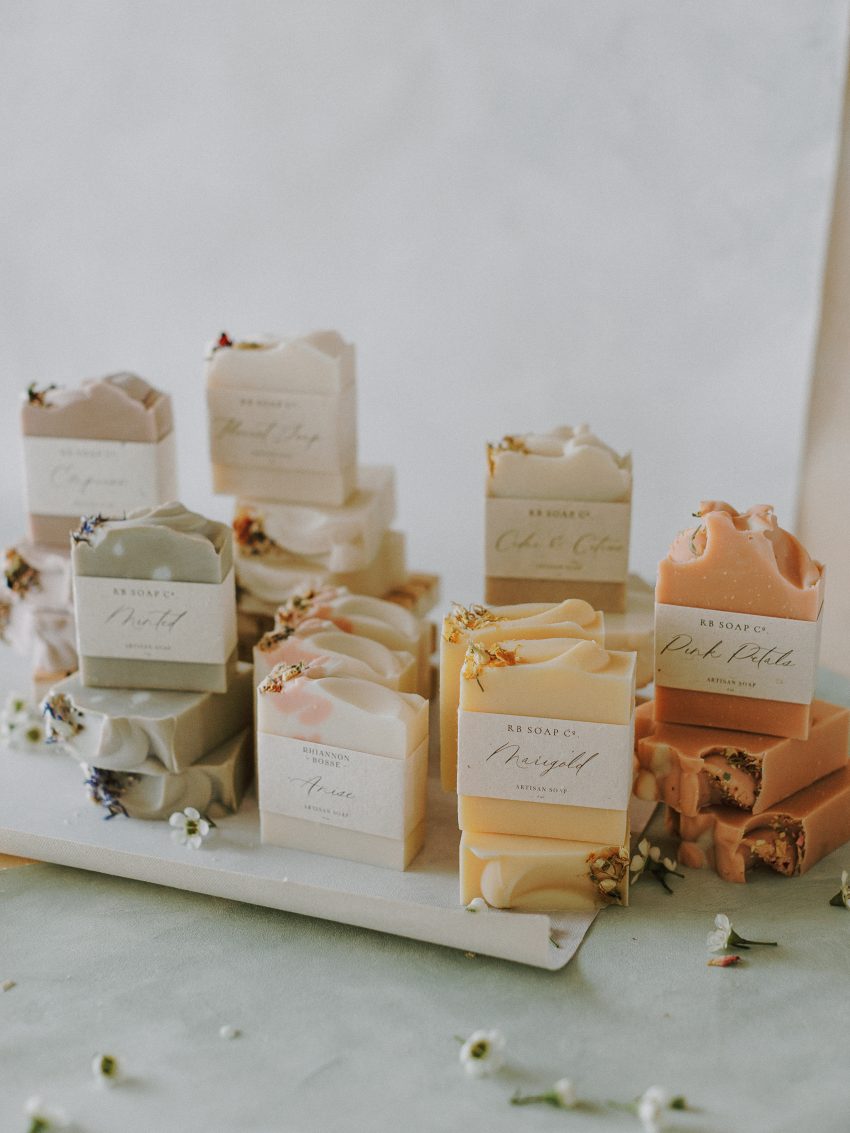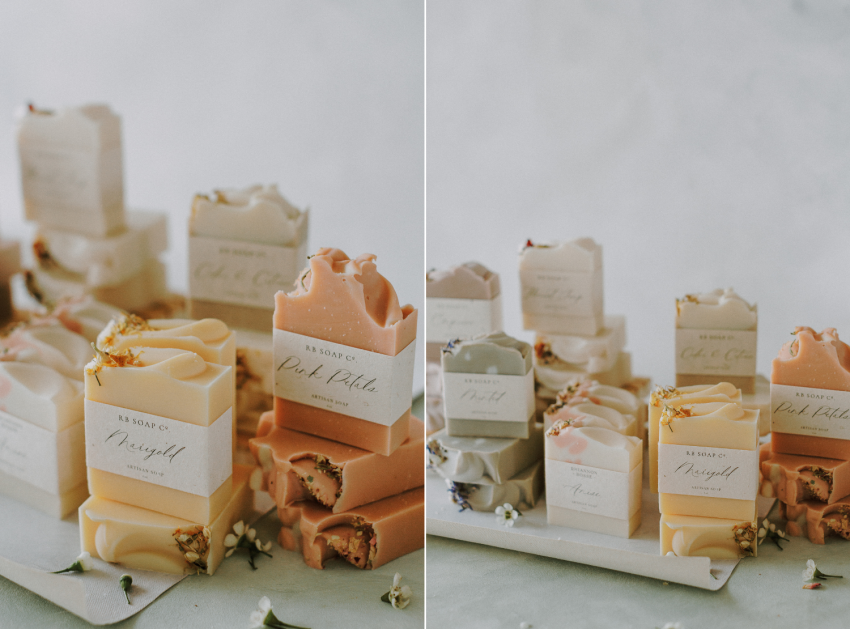 Our 2022 wedding season with Rhiannon Bosse Celebrations is scheduled to be very full and busy so the products in this launch are very much of a reflection of how I have been divvying up my time between floral and design work for clients and product making in the three days a week I have organized childcare. While this doesn't make the products less thoughtful or well-made it's worth noting that the less robust inventory of products is intentional given my current bandwidth for production.

Which leads me to share about the products beyond the main soap line!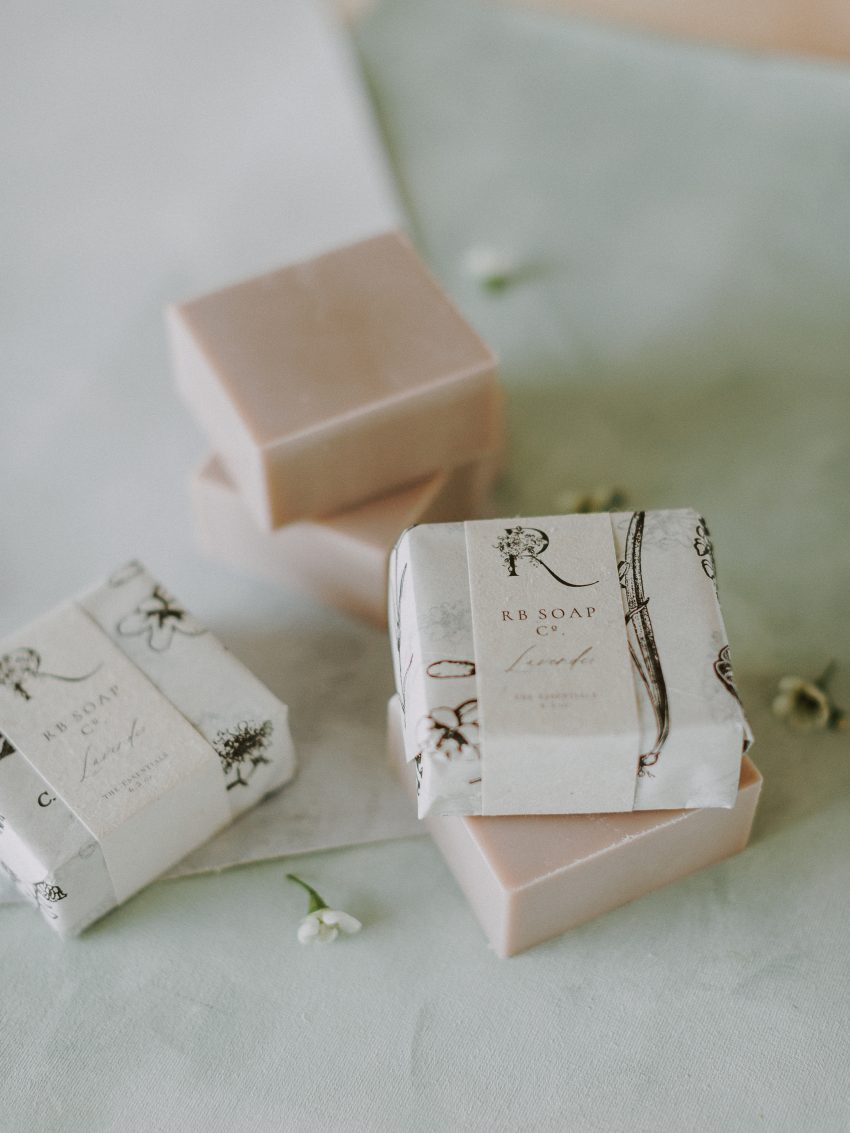 My lavender soap from The Essentials line will be available on Monday, retailing for $10.00 per bar.

These are robust, beautifully simple, 6 ounce bars of soap for the most fuss-free of soap users. The lavender variety is made with purple clay and lavender essential oil plus my four base oils, which includes coconut, sweet almond, and olive oil, along with nourishing shea butter. But that's all! If you adore simple soap and want a long lasting bar, then this is a soap bar worth considering.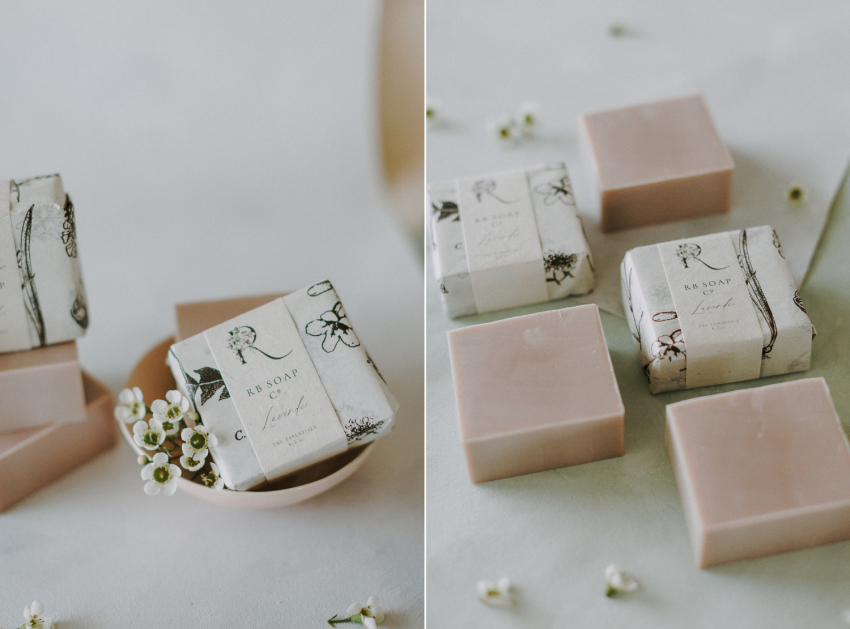 And what would a launch 'bee' without a generous inventory of Bee Soaps?

You can count on these being available come Monday, too. Bee Soaps are made with the leftover soap batter from any of my large pours to ensure nothing goes to waste in my production. Bee Soap colors and scents are a grab bag so varieties are never promised to customers but these little bees are the sweetest and really go the distance for less than $4.00. I often pack a couple in my bag when I go on trips, put them on our guest room pillowcase when we host friends, or include them in gifts to others as a simple extra gesture.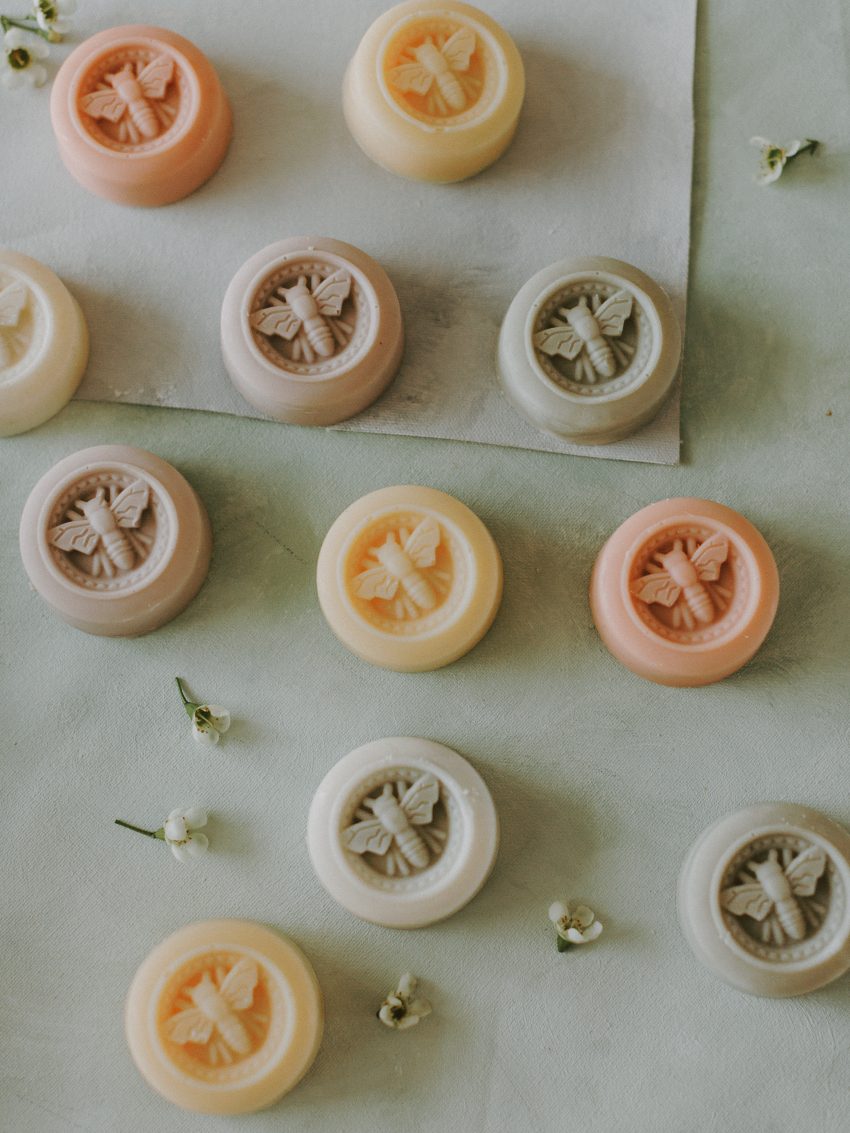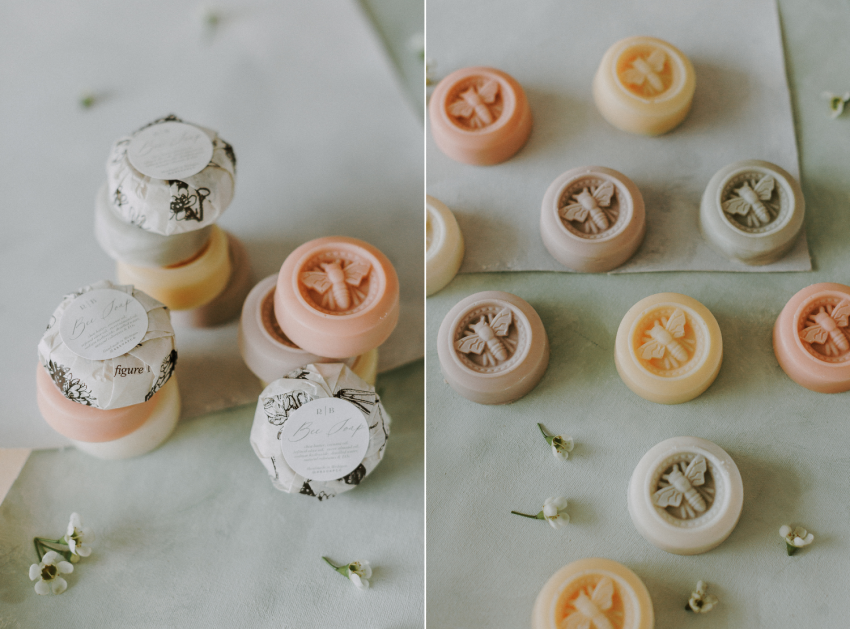 And due to a repetitive request for more pucks and also a surprise box in the back of my inventory closet that contained a few rogue ceramic sink trays, solid dish soap is back again! There is the option to purchase a stand alone puck and add on a bamboo handle bristle brush or there are partial sets available, too. A partial set retails for $36.50 and includes a dish soap puck, bamboo handle bristle brush, and cream colored ceramic sink tray handmade by Canadian ceramicist Kels in the Studio.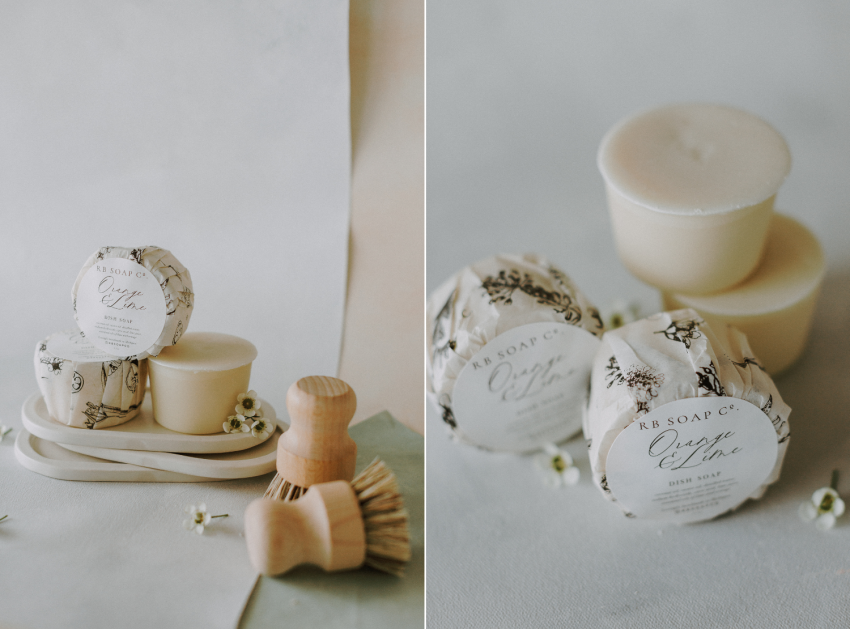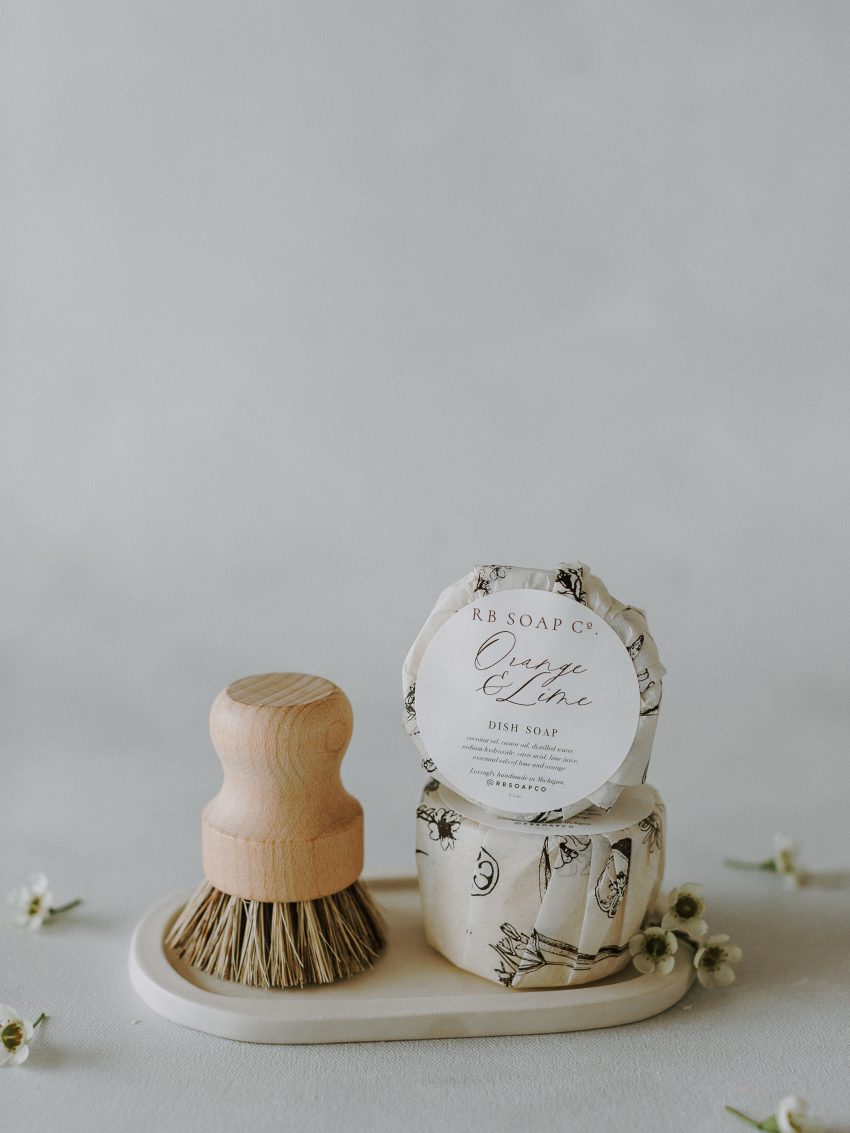 Finally, should you need a wooden dish to pair with your soap bar or would like to fancy up your soap to gift to someone, there is a generous supply of red cedarwood dishes available! The wood dishes not only keep your soap bars from sliding off the side of your sink, shower or tub, but the slats in the dish allow excess water to drain off the bar allowing it to last longer. Dishes are $5.00 each and come with a silk ribbon bow that fastens the soap and dish together. I use my discretion to select a ribbon color that best compliments the soap variety being purchased, however you can always leave a note with your order that specifies your color preference.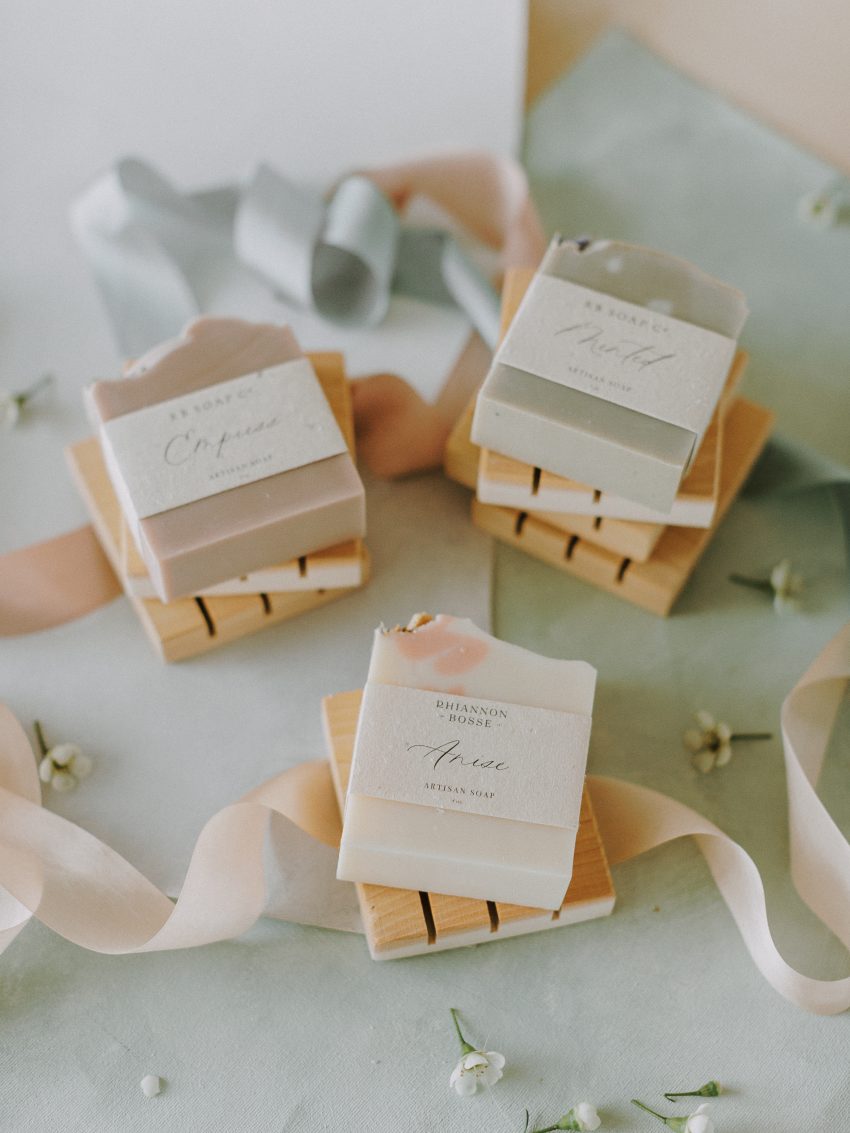 Remember, if you're local to the Grand Rapids area you can stop into Stoffer Home to shop my 4 ounce soaps in person. Stoffer Home also carries the signature soap bar I created for Jean's brand appropriately called, 'English Countryside'. You may have seen episode 3 on Magnolia Network's 'The Established Home' where Jean came to my home studio to make this very soap! If you're lucky a few bars might still be left from my early February drop but there will be a restock at the shop by the end of April.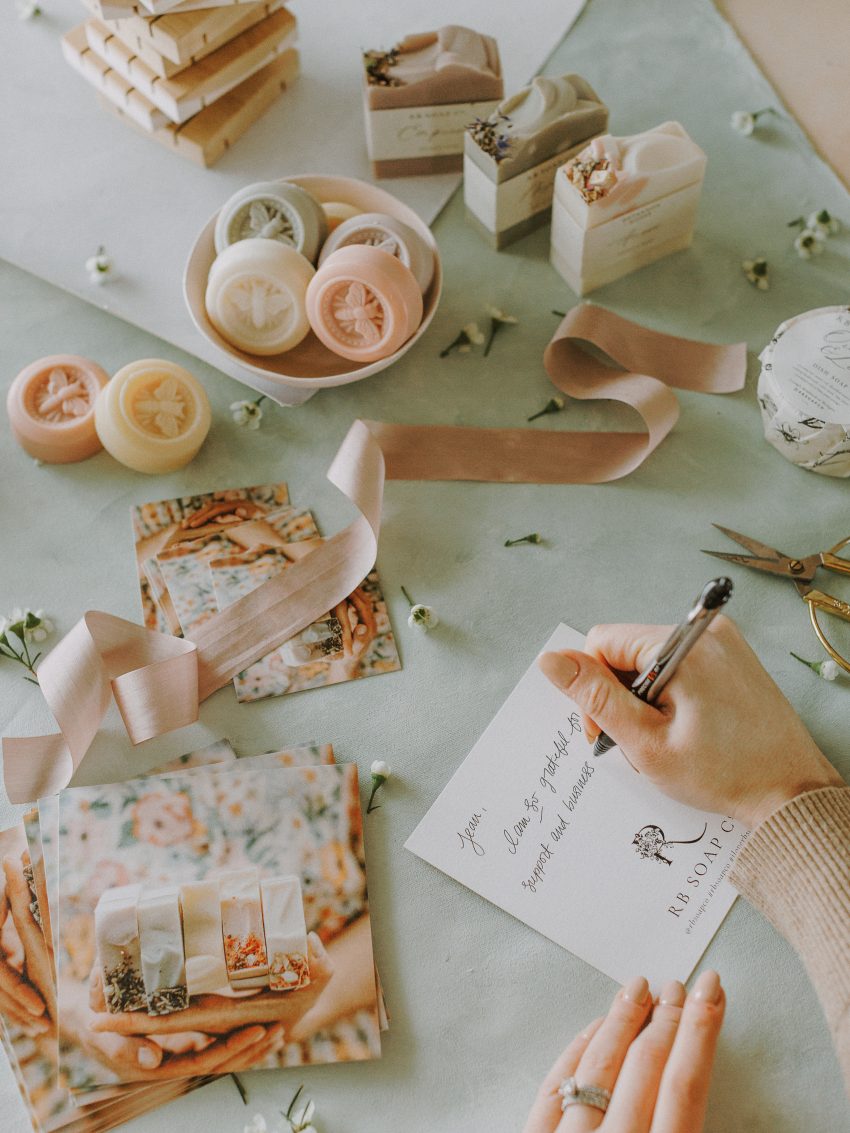 Because Monday's inventory is likely to sell fast and you may miss the opportunity to make a purchase, please note that the next launch is just around the corner, tentatively scheduled for the end of April to help fulfill your gifting needs for Mother's Day and the end of the school year. As more details become available I will be sure to share them both on Instagram and within my newsletter, which you can sign up for here. You can also directly email me especially if you have a custom order request.

And I must end this post by mentioning three special individuals who are unique but crucial parts of this soap operation. Sam of Samantha James Photography who always captures my products so efficiently and effortlessly, Nellie from Nellie Sparkman Stationery who continually meets my sort-of-sometimes-last-minute label orders, and Payge and the Wink Digital team for helping to ensure every launch goes smoothly. I'm entirely thankful for you all and the different roles you fulfill.

Finally, a special thank you to every customer who has eagerly supported me, my business, my unique capsule launch business model, and my desire to make something as utilitarian as SOAP be so much more. Whether you support me with your purchase, social media share, or word of mouth referral, I am very humbled by it all and having so much fun making sinks and showers everywhere a little more special!

Xo