I can hardly believe it's time again for a soap launch preview!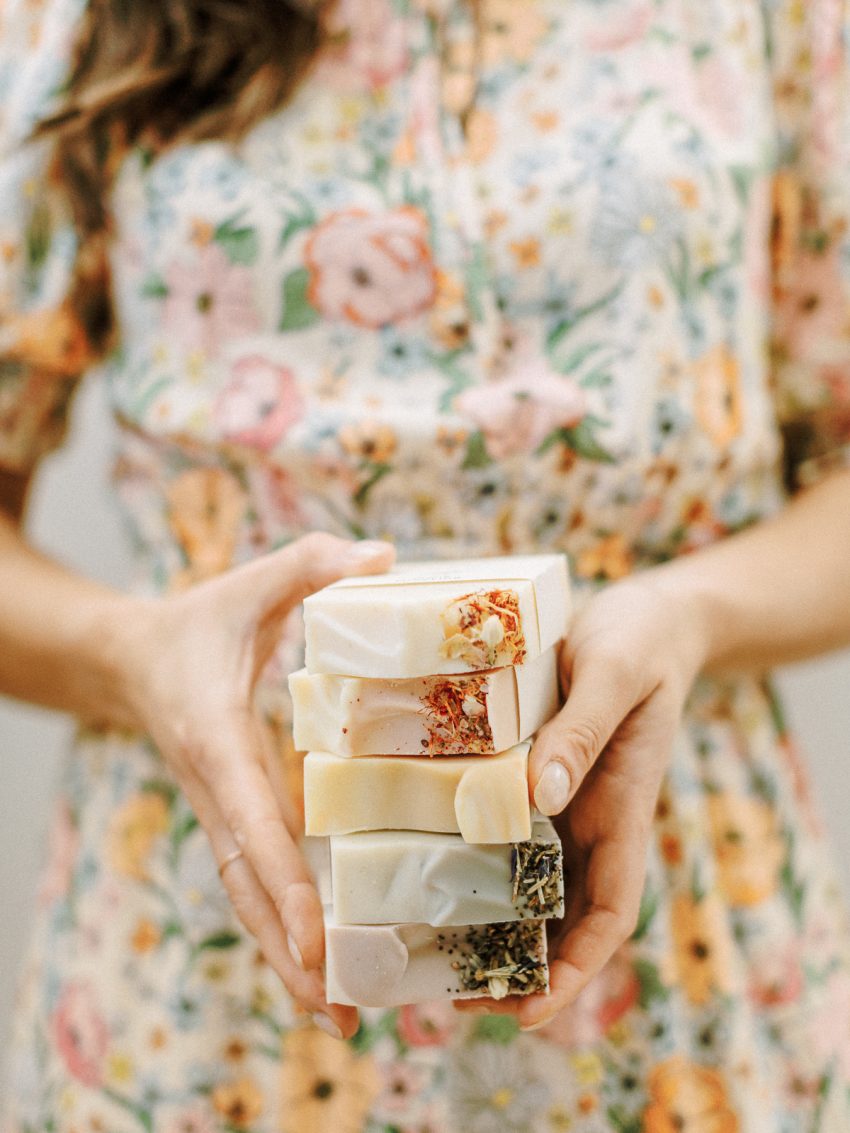 On Monday, May 24th at noon eastern the RB Soap Co summer soap line and accompanying products will launch into the world, and ideally, into the homes and hearts of many. There is an in-depth creative process that goes into each launch and it's one that starts with an initial cannon-ball-dive brainstorm, then a hands-on recipe testing phase, followed by a production schedule, and then finally, what I now refer to as the 'chaos phase' where products are meticulously labelled, styled, photographed, written about, and then listed into the shop (it's simply chaotic given that I do this thing mostly on my own!). The vast differences in running a product-centric business like RB Soap Co. in comparison to the service and time-centric floral designs work with Rhiannon Bosse Celebrations, sometimes gives me a bit of mental whiplash. But! I cherish my two business, the creative work I get to share with others, and the way I carve out my work schedule and make my own rules. The creative spirit poured into my work and supported by many is humbling. Thank you!

So let's dive in! The first thing I want to share about, and the most exciting in my opinion, is the Summer Soap Box, an exclusive all-in gift box that's been a labor of love to bring to fruition. I've always wanted to offer a curated sort of gift box full of my products but knew I wanted to master a bath bomb recipe first so that those could be included. And here we are at last!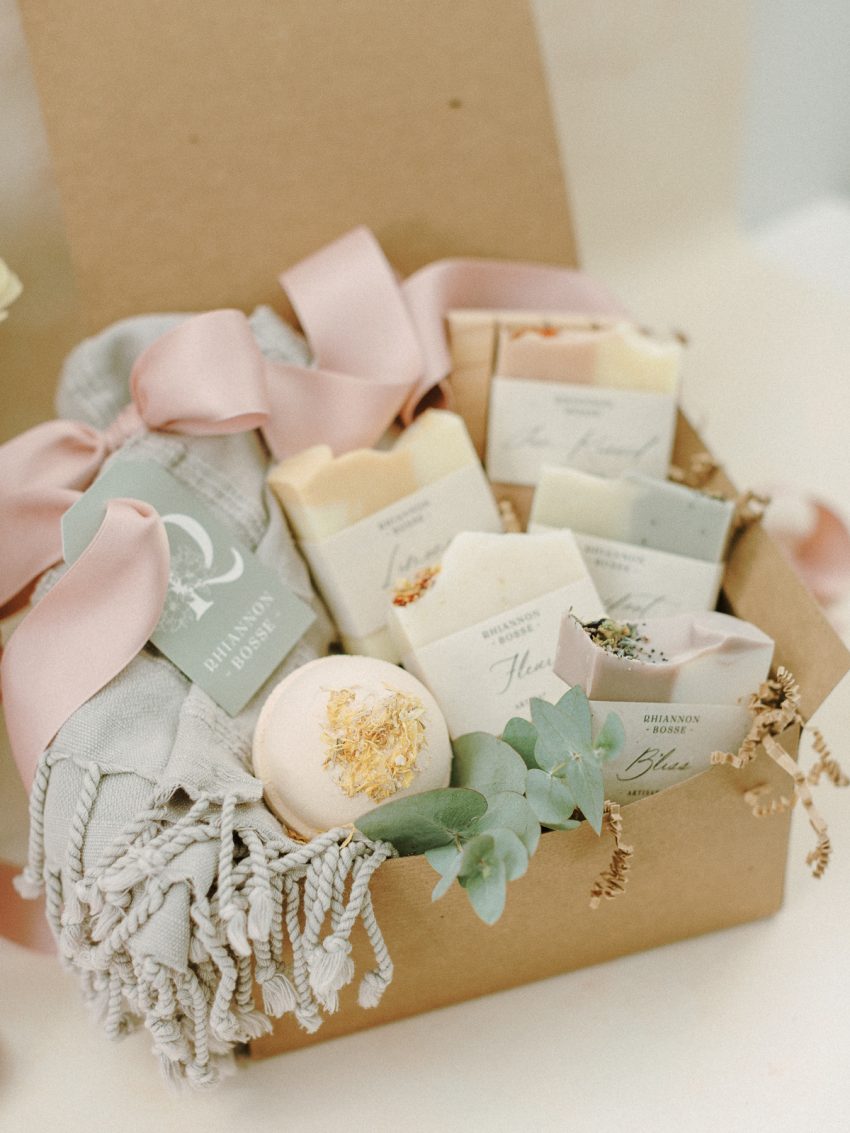 I'll cover the exclusive summer varieties further into this post but if you're wanting to try one of every bar the Summer Soap Box is a great place to snatch them all up in one swoop! Or alternatively, if you're looking for a ready-to-gift item for a summer party, birthday, shower, or congratulatory gift, this would do the job quite nicely! The boxes are 8 by 8 inches wide, and come artfully and securely packaged. There will be a few different Bath Bevy scents to choose from before you can add the box to your cart.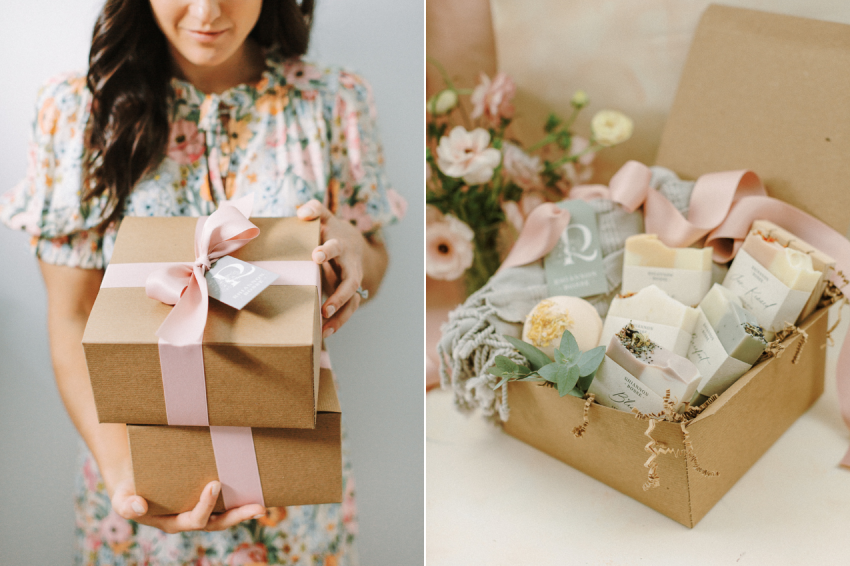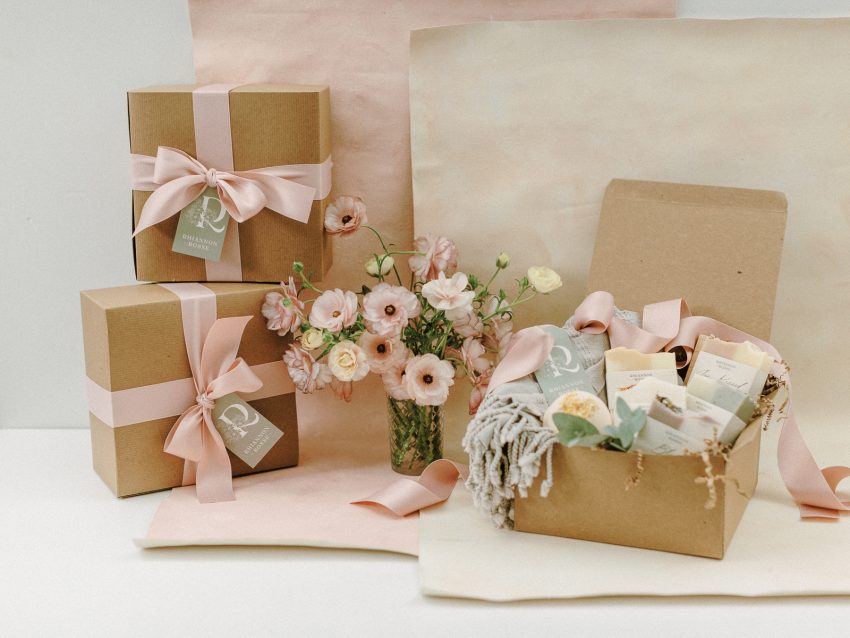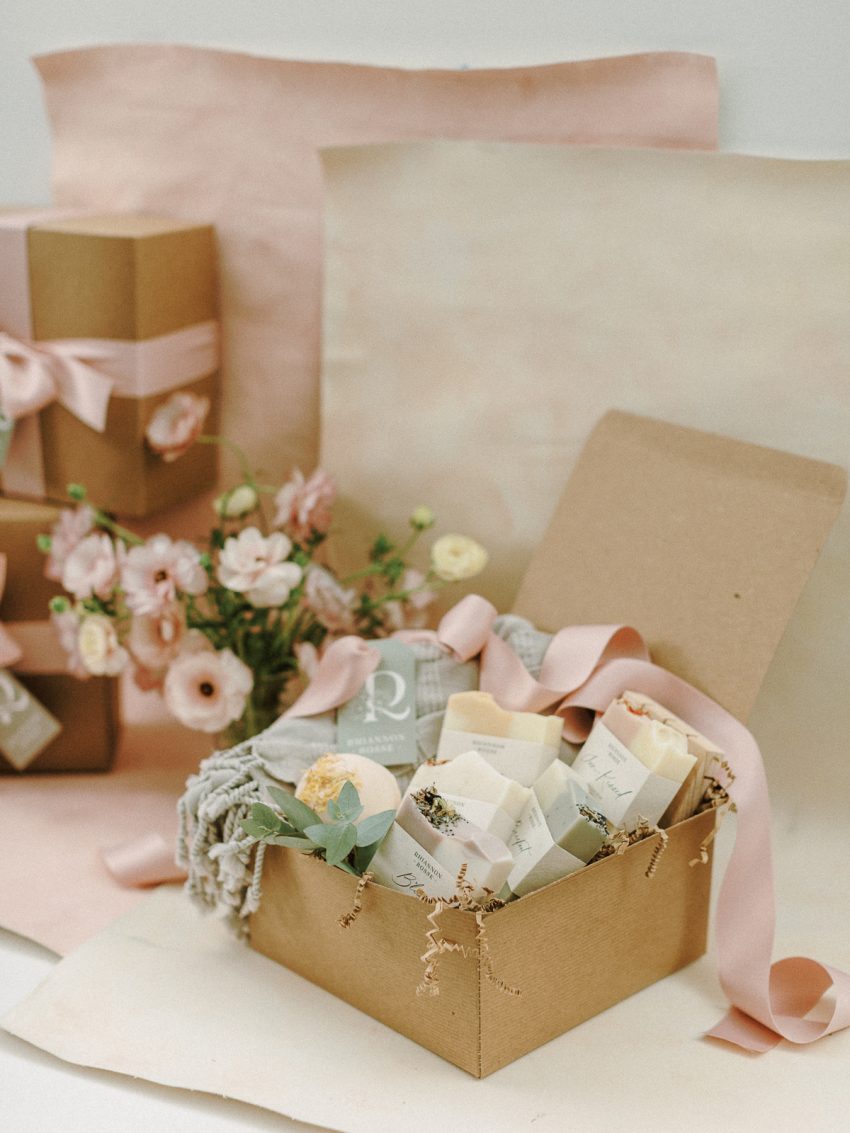 There will be a limited number of Summer Soap Boxes available, each with five exclusive summer soap bars, a soft gray Turkish hand towel, red cedarwood soap dish, and artisan made Bath Bevy, which is my beloved take on the traditional bath bomb. These boxes were a special undertaking and I think they are wonderful! They retail for $80.00 and come tied with a pinkish lavender satin ribbon bow and sage green branded tag. There's room on the back of each tag for a personalized message if you need to add one.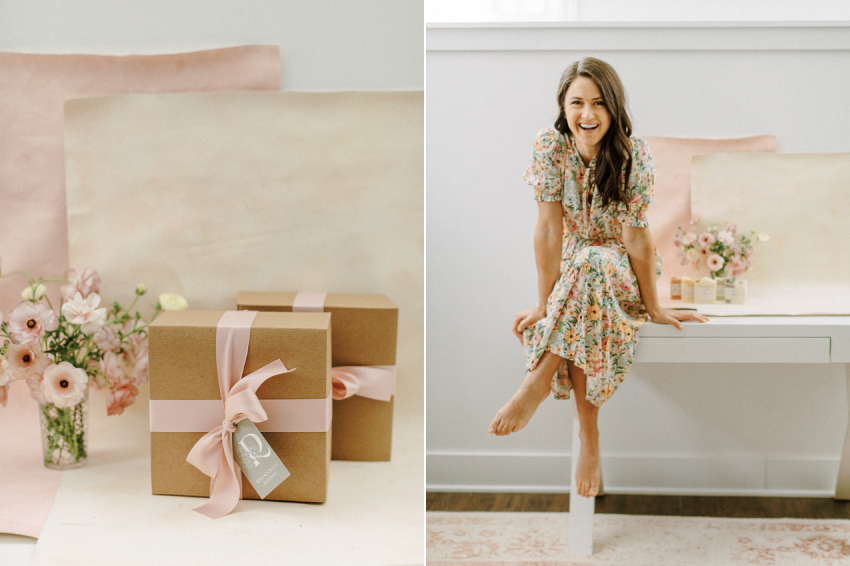 Speaking of those exclusive summer soaps! PHEW. They are good! And really beautiful, too. I'm always blown away at how vast the options are to naturally color cold process soap. Even years into this soap making adventure I am still discovering ways to create whimsical color palettes through my soaps and this launch represents these various and diverse colors so perfectly.

Now who can resist a solid ROYGBIV line up? Not I, not I.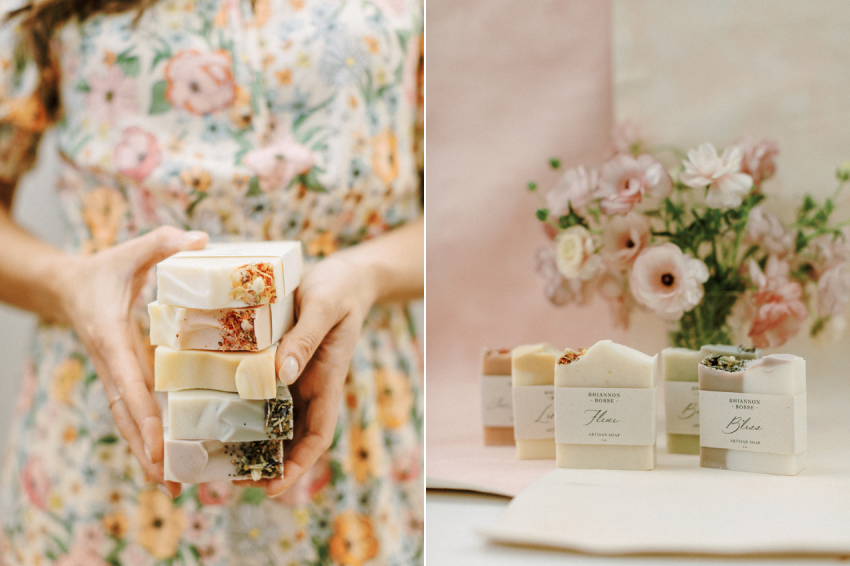 You'll notice each summer bar is named after something particularly summery and that wasn't a happy accident on my part but an intentional effort to celebrate some of my favorite things about this season that's about to unfold! Naming each soap bar is a really fun part of the creative process for me and one akin to what I would imagine is the process of naming crayon colors? Anyway.

Up first is an ivory color bar called, Fleur. Herbaceous and unique, this bar is packed with essential oils. From basil and geranium, to tea tree and fennel, to patchouli and grapefruit, the layers of this bar's scent profile are robust and deep. While the bar is uncolored to let the scent really shine, finely ground up oats are folded into each bar for a light scrubby experience and speckled aesthetic.

Next up is Fleur's earthy, masculine, and herbaceous counterpart in the form of a soap bar called Barefoot and even I surprised myself with how much I enjoy it. Barefoot is a masculine two-toned bar packed with an earthy essential oil blend of peppermint, tea tree, lavender, and rosemary (it's a lot like my Florist Soap bar!). Walnut shells are packed into the side of the bar naturally colored with spinach powder and poppy seeds make their appearance in the side made with French clay. Whether you're inspired by the aromatic properties of this bar, the unique two-tone color, or the dual scrub function, this is a one of a kind soap bar.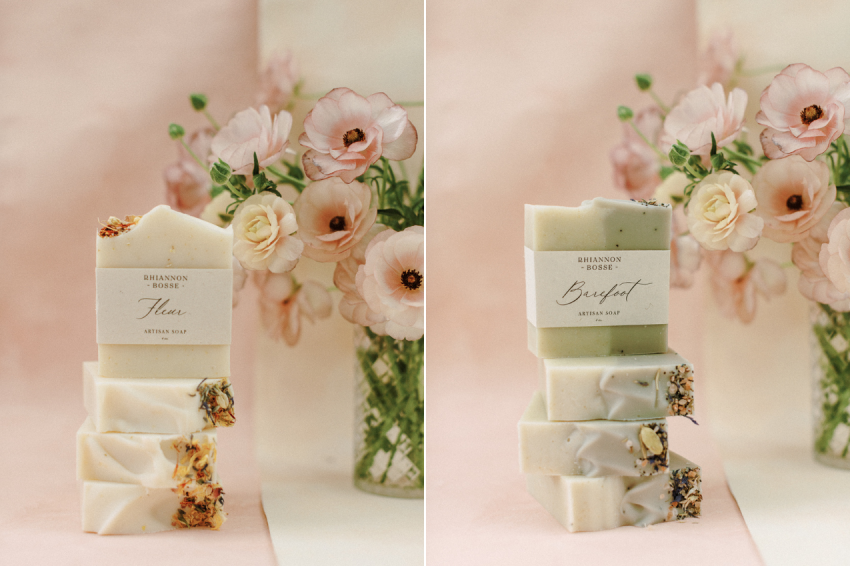 If you're into food-type aromas, or in the very least, fruity citrus scents, you'll want to scoop up a bar of Limone! A little warm, a little bright, this soap bar smells slightly like vanilla and lemons thanks to a unique blend of various citrus essential oils, cardamom, and a dash of benzoin resin oil. Yellow Brazilian clay is swirled into the soap for a playful aesthetic, the tops of each Limone loaf deeply swirled into ribbons that look just like gelato. Limone is simply put, almost good enough to eat.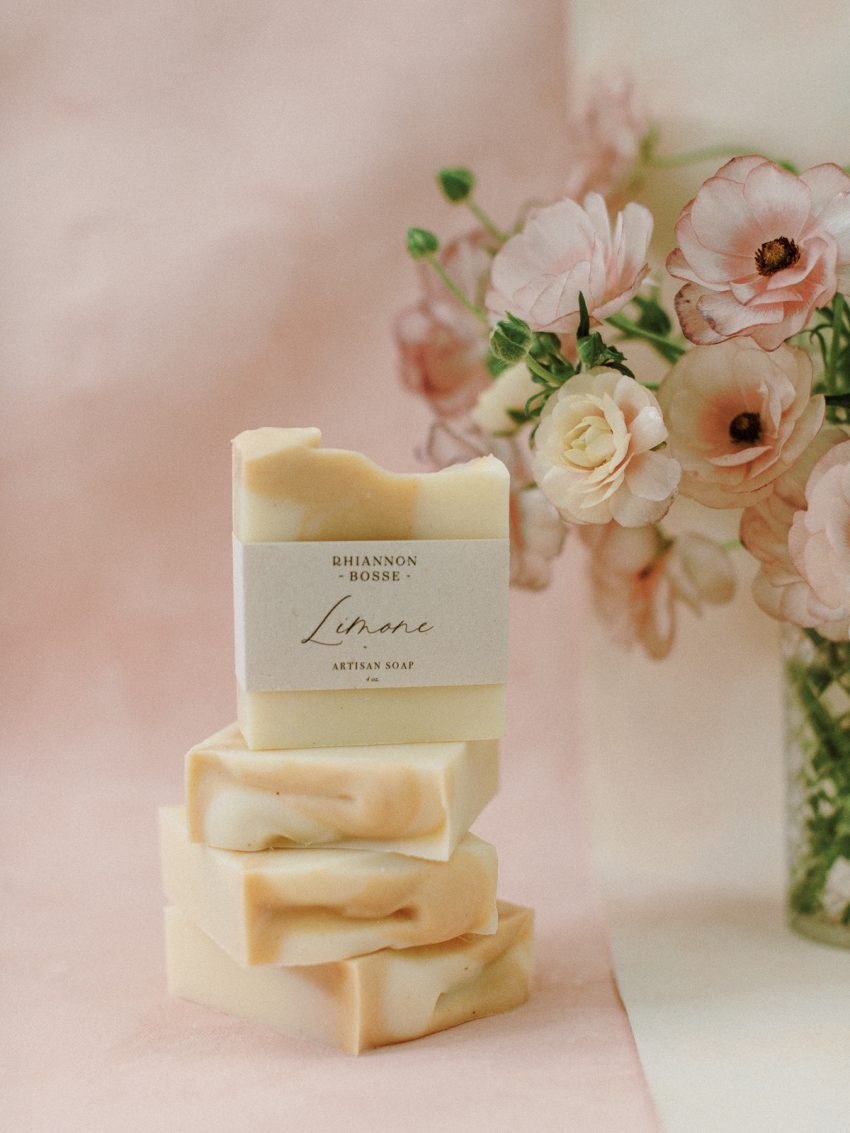 The final two bars in the exclusive summer line up are for those who love relaxing aromatic profiles and heavily floral-scented products. Both Bliss and Sun-Kissed are two-toned bars, made possible respectively with lavender Brazilian and rose clay, so they are very striking and feminine. But Bliss is packed full of relaxing notes of lavender and cedarwood atlas, the uplifting aroma of bergamot, and the bittersweet scent of clary sage. And Sun-Kissed packs a scented punch as strong as an aesthetic one; it's made with a really rich and robust essential oil blend clary sage, ylang ylang, bergamot, grapefruit, lime, and orange. Aren't they so beautiful?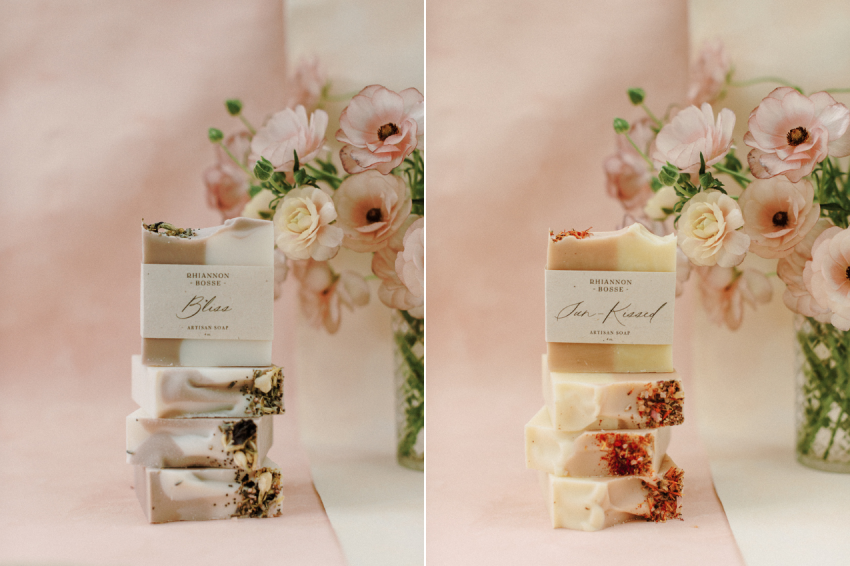 Outside of the summer exclusive bars there will be a good stash of Marigold bars (a crowd favorite!) and Anise. If you were a spring 2021 launch customer you might remember Anise! She's a delightful bar with a scent profile that's pretty hard to articulate in words. Some say the smell is reminiscent of old school Black Jack candy. I think this soap smells like a delightful slice of Italian biscotti. But whatever this bar's aroma smells like to you, it's really something to try if you're on the hunt for a wild card soaping experience!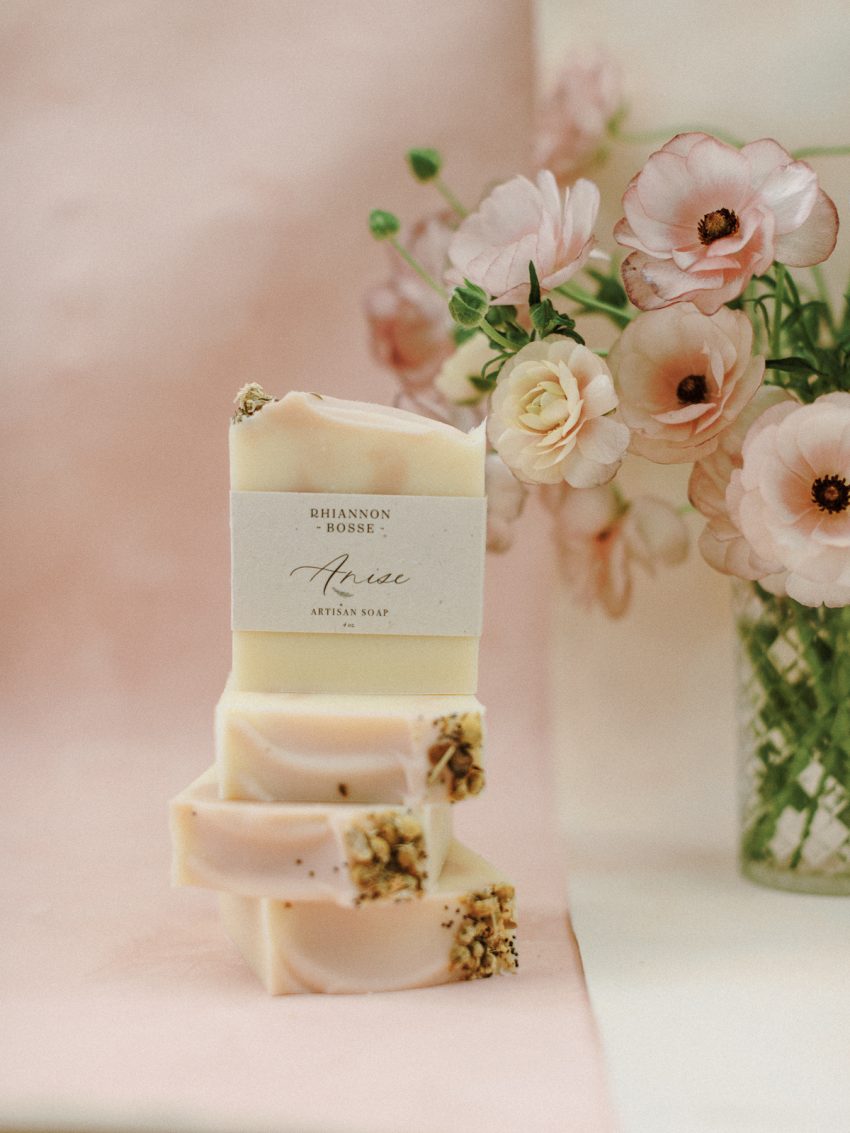 Now let's talk about these Bath Bevys!

I was raised in a family of women who exclusively took baths, sometimes as a way to bookmark their long days. Never did I sense hurry or stress in their bathing experiences; instead there was a tranquil stillness to their bath-taking rituals, as if time stood as still as the bath water. I was practically raised in the tub, and I carry that ritual with me today. Bathing is the most simple yet important moment of my day, one that invigorates my senses, brings peace and calm to my often busy, overwhelmed mind, and bookends my day with moments of solitude. A bath bomb is simply a way to enhance this ritual of mine. And I hope it will help you to do the same.

Bath Bevys are used just like a bath bomb. They are placed into the water to gently foam and fizz until they are completely melted into the water. The oils in the Bevys leave behind a silky and luxurious texture to your water, while the scent invigorates, inspires, soothes, and relaxes. All of my imperfect Bevys end up in our bathroom for personal use and I must say I have a nightly request from two sweet little boys for a Bath Bevy soak before bed (unintentional tongue twister there). They are really delightful.

There will be four Bevy scents and colors available (Orange Cream, Sorbet Swirl, Lavender & Ho Wood, and Blush), each one priced at $10.00 each. All of the Bath Bevys minus the Sorbet Swirl variety come with botanical toppings. Bevys come wrapped in recyclable floral tissue paper with an ingredients tag fastened with ribbon. They make for a beautiful gift and if you're keeping them all to yourself, well, then enjoy the gorgeous wrapping as much as you enjoy the Bevy in your soaking tub!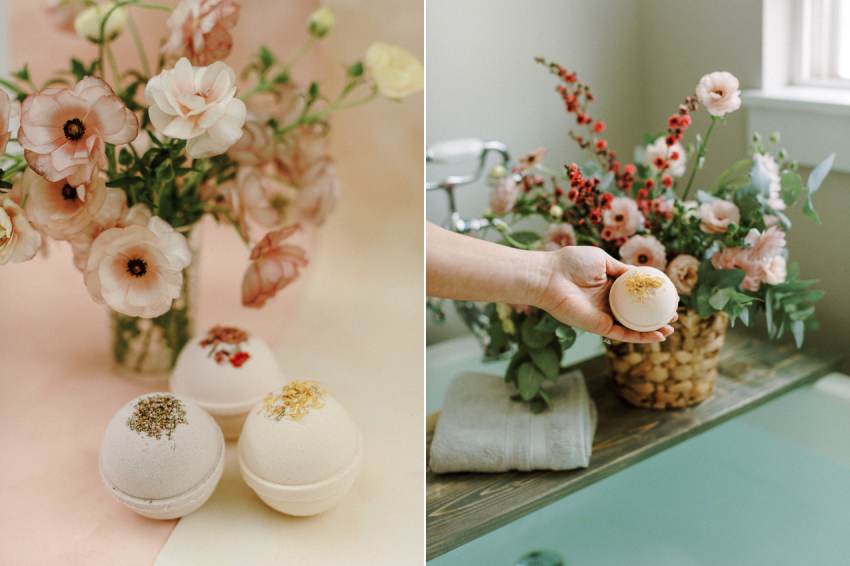 Did I mention they are very long lasting? They just go on and on and on….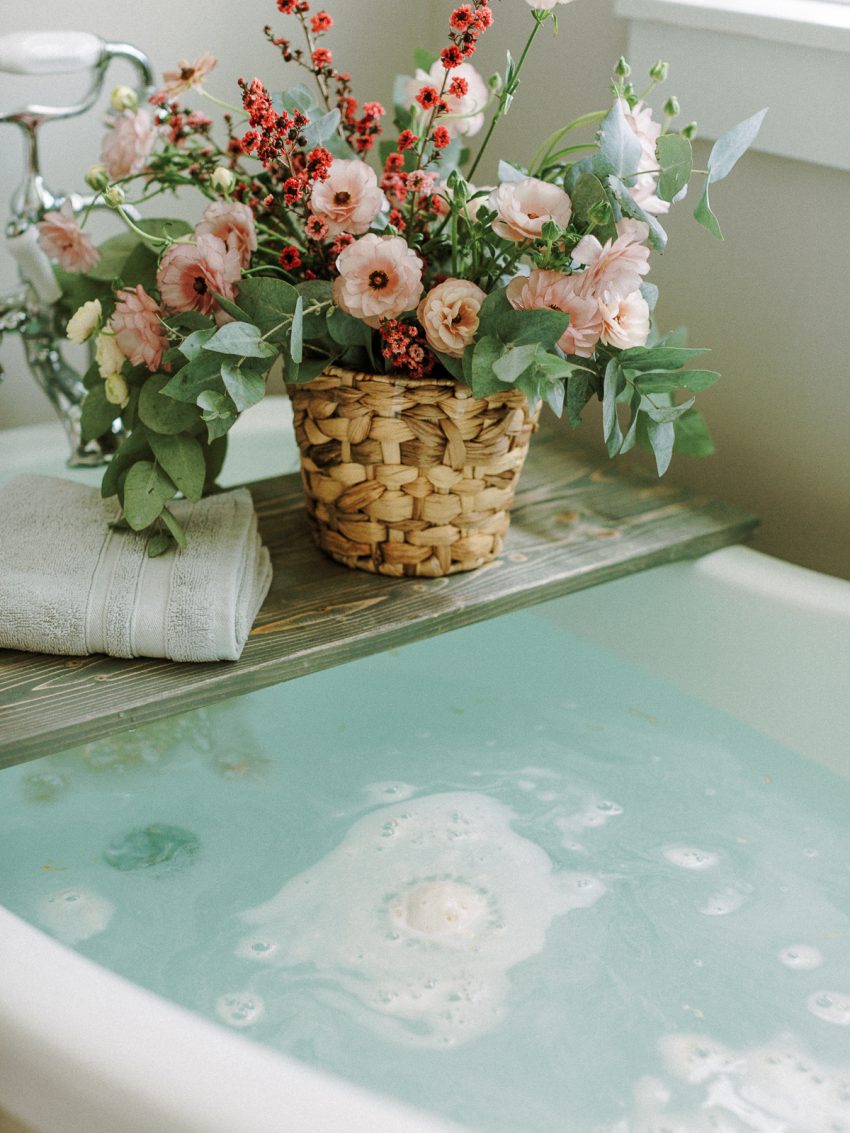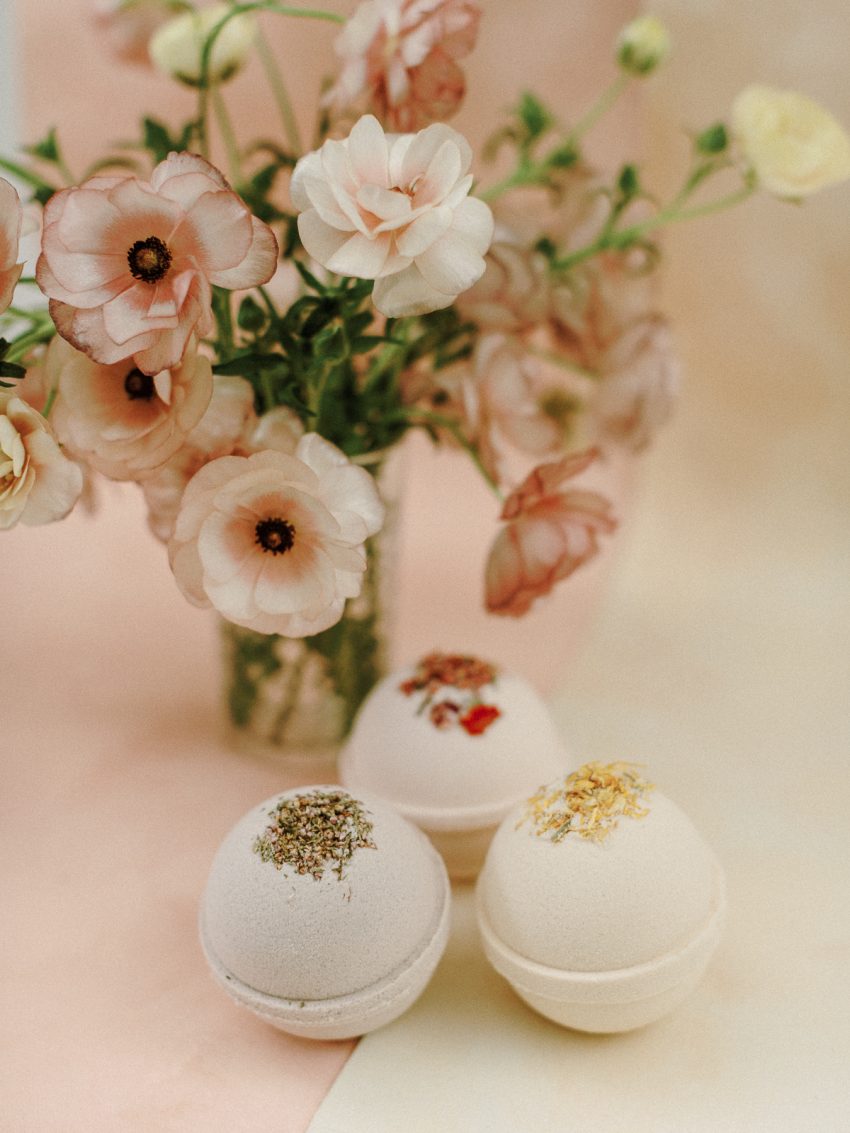 They are SO fun and beautiful! I'm so thrilled with how they turned out.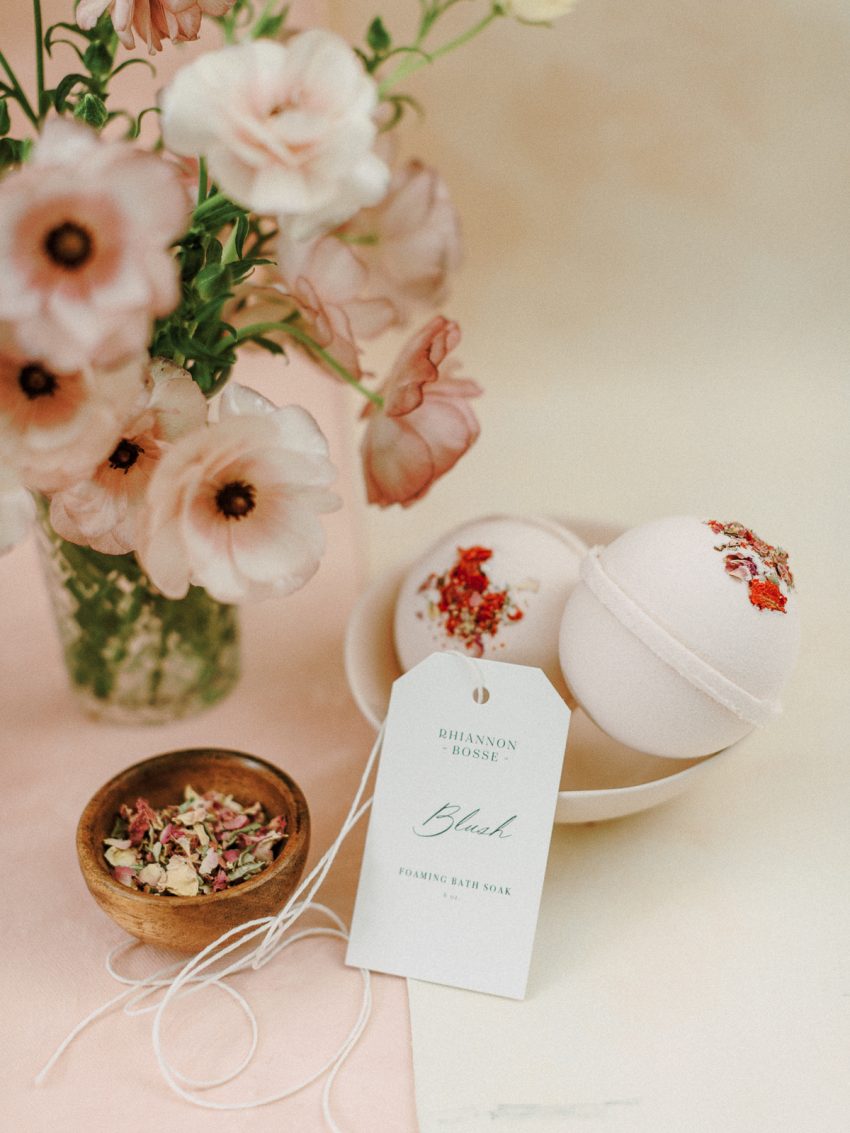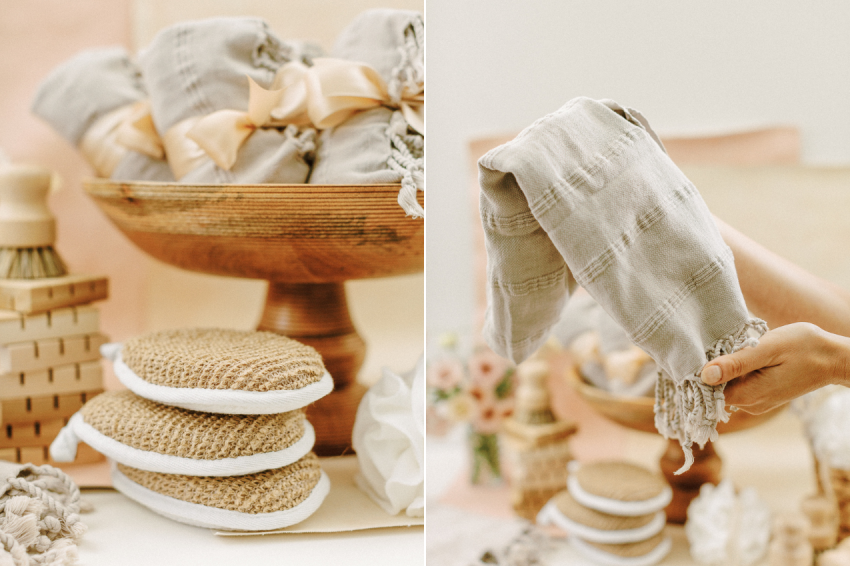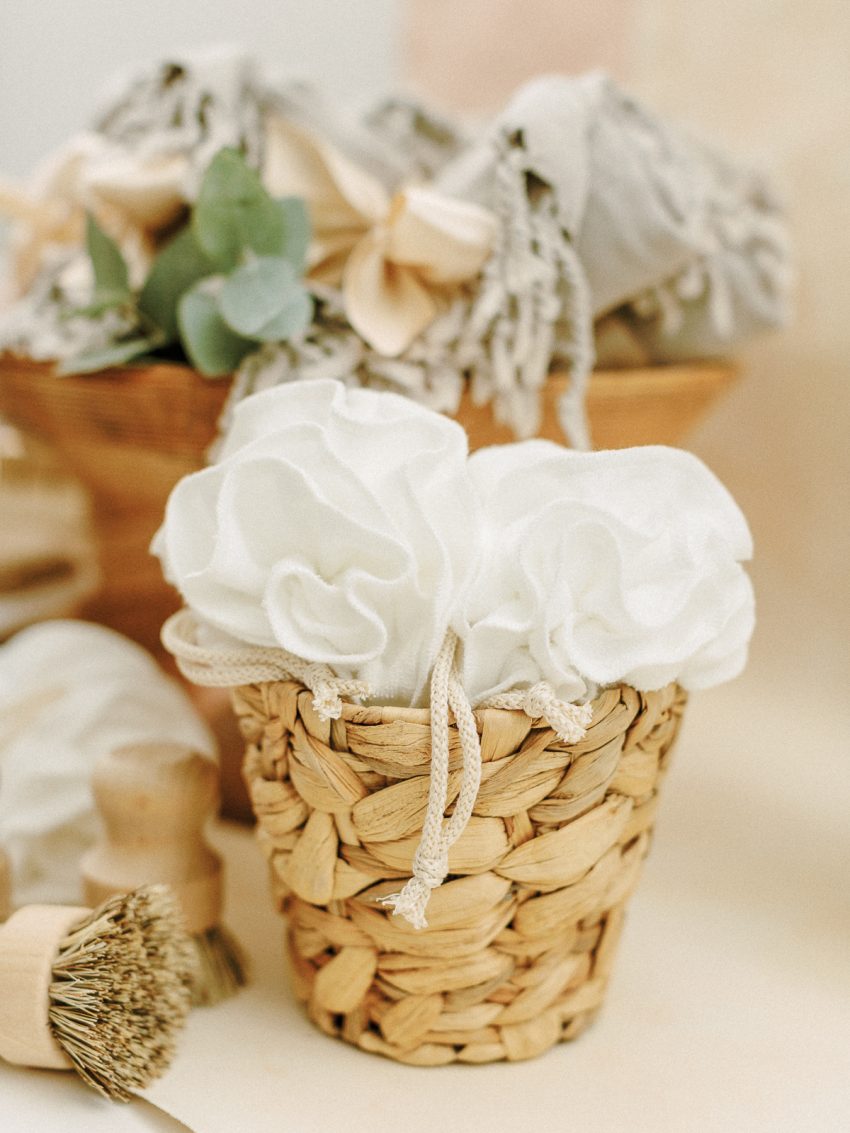 In addition to the soap bars and Bath Bevys, there will be a handful of bath accessories available, too. From cotton bath poufs and Turkish towels, to soap dishes and pot scrubbers, you can enhance your order with sustainable accessories that are as earth-friendly as they are lovely. Accessories range from $5.00 for a handmade red cedarwood soap dish to $10.00 for an organic cotton pouf.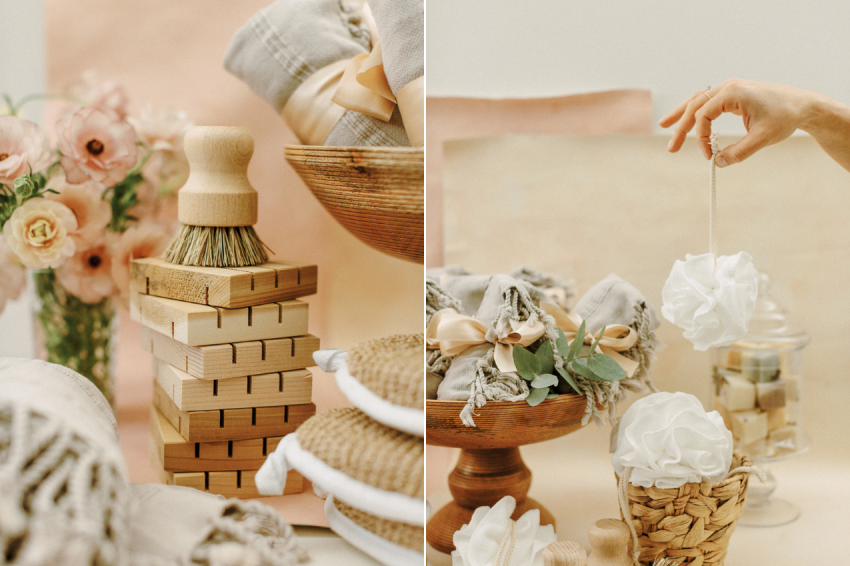 There are also Kraft gift boxes for you to add on to your order should you plan to gift a soap bar. The Kraft gift box, wooden soap dish, and silk ribbon tie are a collective investment of $8.00 in addition to the soap bar itself. But you can skip the box and still get a beautiful pairing with the soap and dish bundle (fastened with ribbon, of course!) for $5.00. I hand tie each and every bow that heads out of my studio and can promise you not one bow goes out into the world without a lot of love put into it!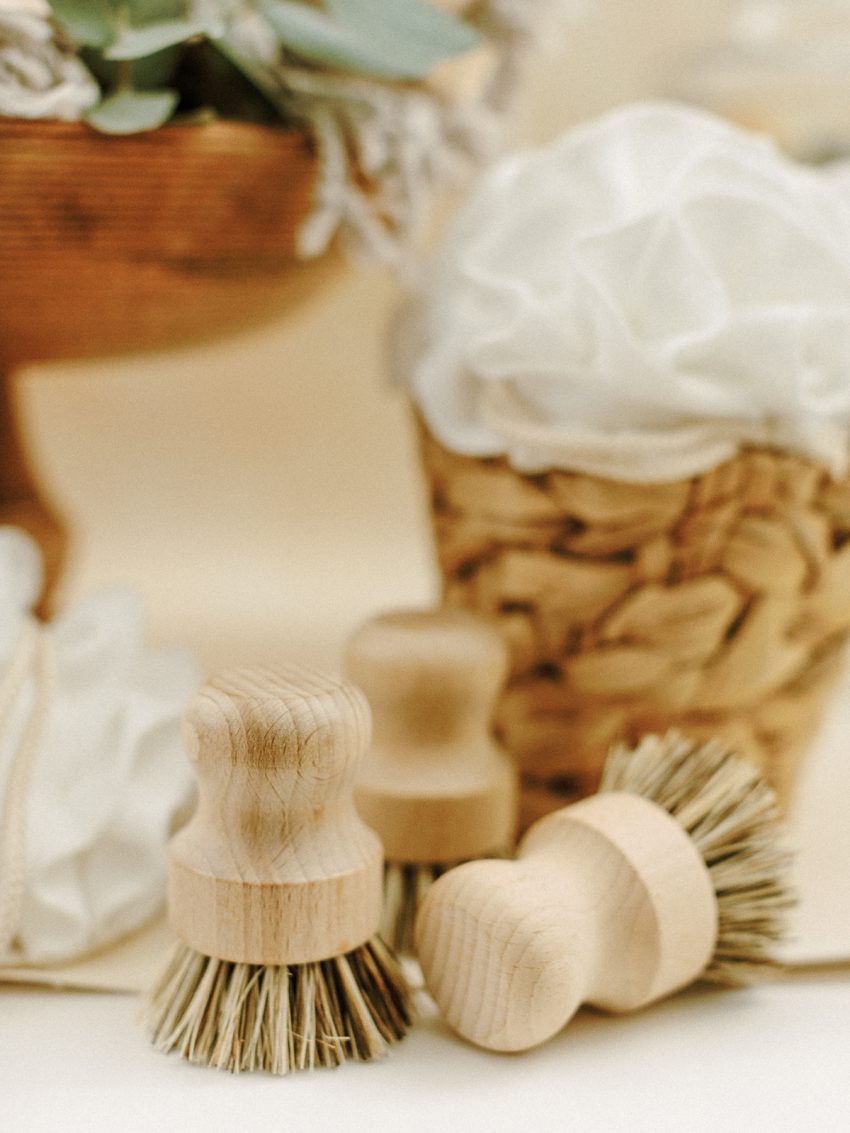 And the usual RB Soap Co. favorites will be available!

Like Petite Soaps!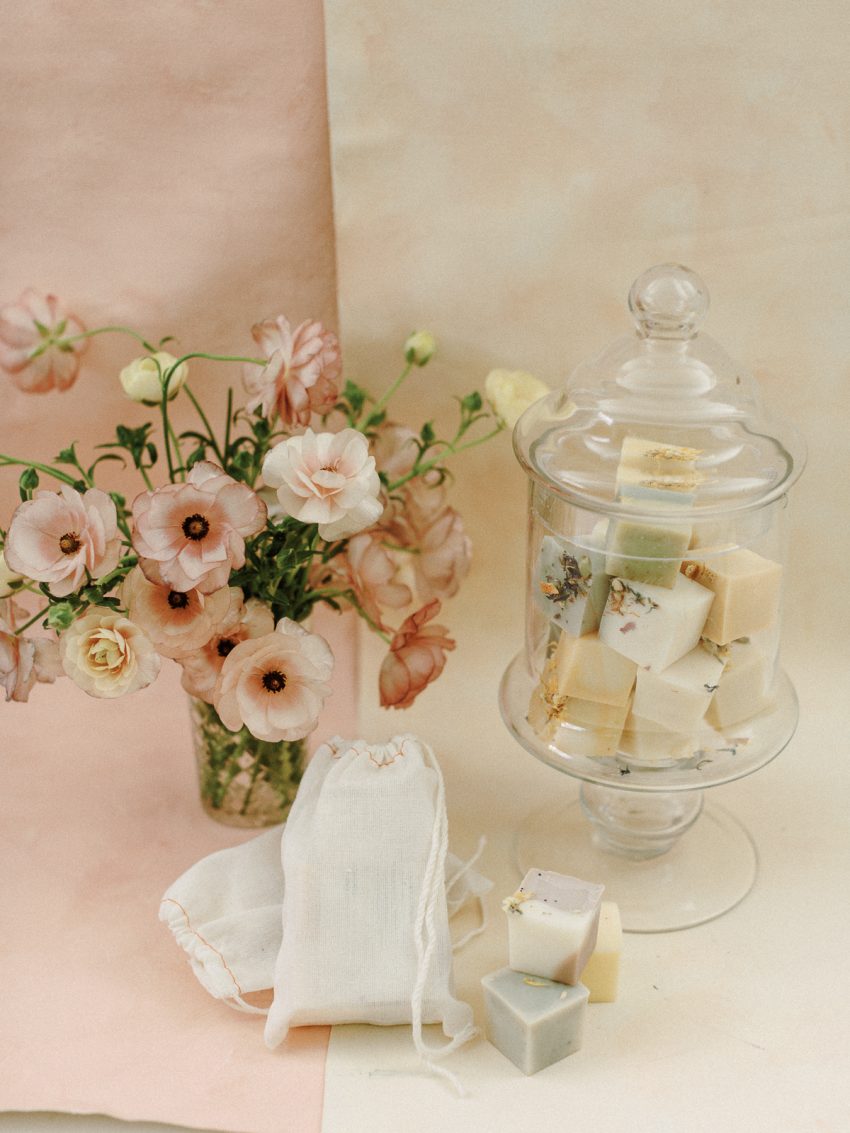 And bath truffles in three beautiful summer-inspired scents!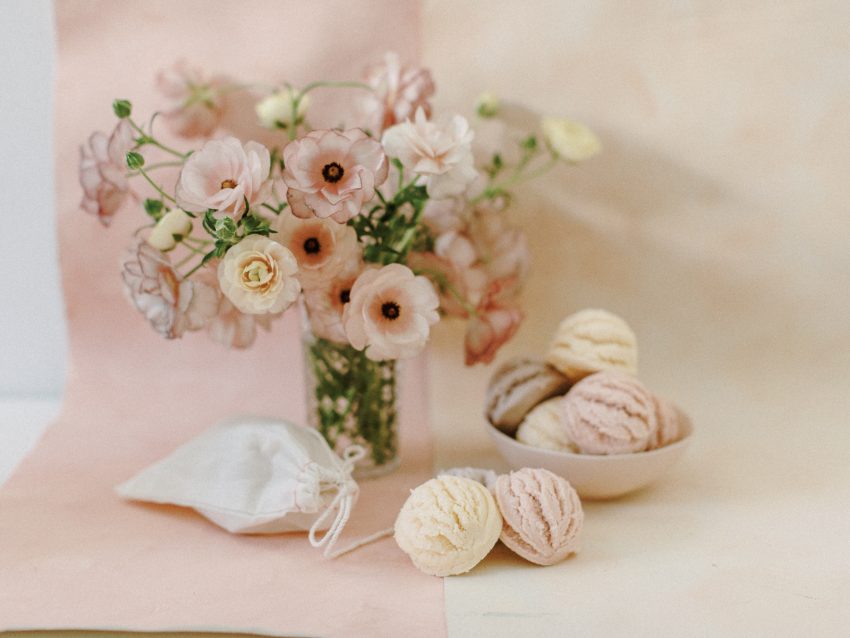 Solid dish soap refills! And those adorable Bee Soaps everyone just loves.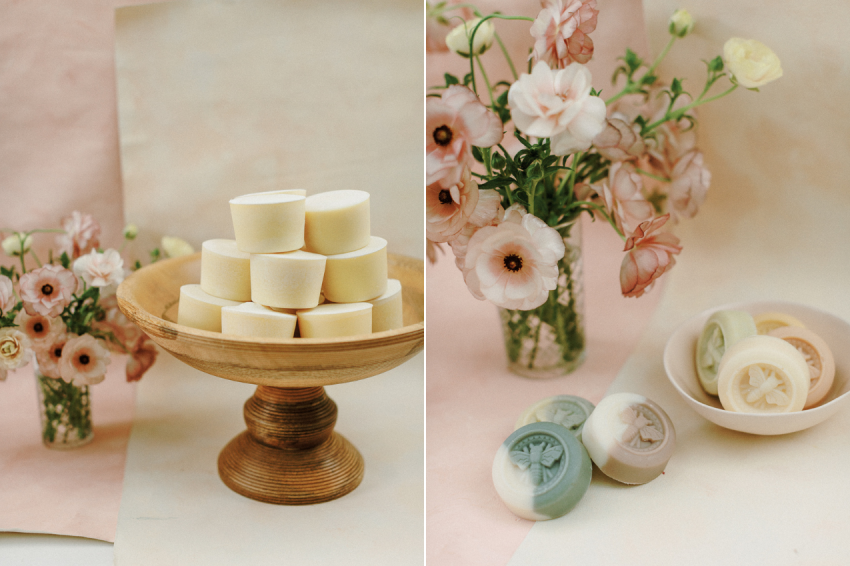 There are also MANY many soap end bundles! These are always a huge hit as they are fuss-free bundles of soap slivers in a surprise mix of scents and colors. The bundles are a way to ensure nothing goes to waste here in the studio and my customers penchant for the bundles goes to show that they care, too. Remember those surprise candy grab bags you could get from the corner store when you were a kid? I feel like opening a soap end bundle bag is pretty similar to how that must have felt tearing into a surprise candy stash.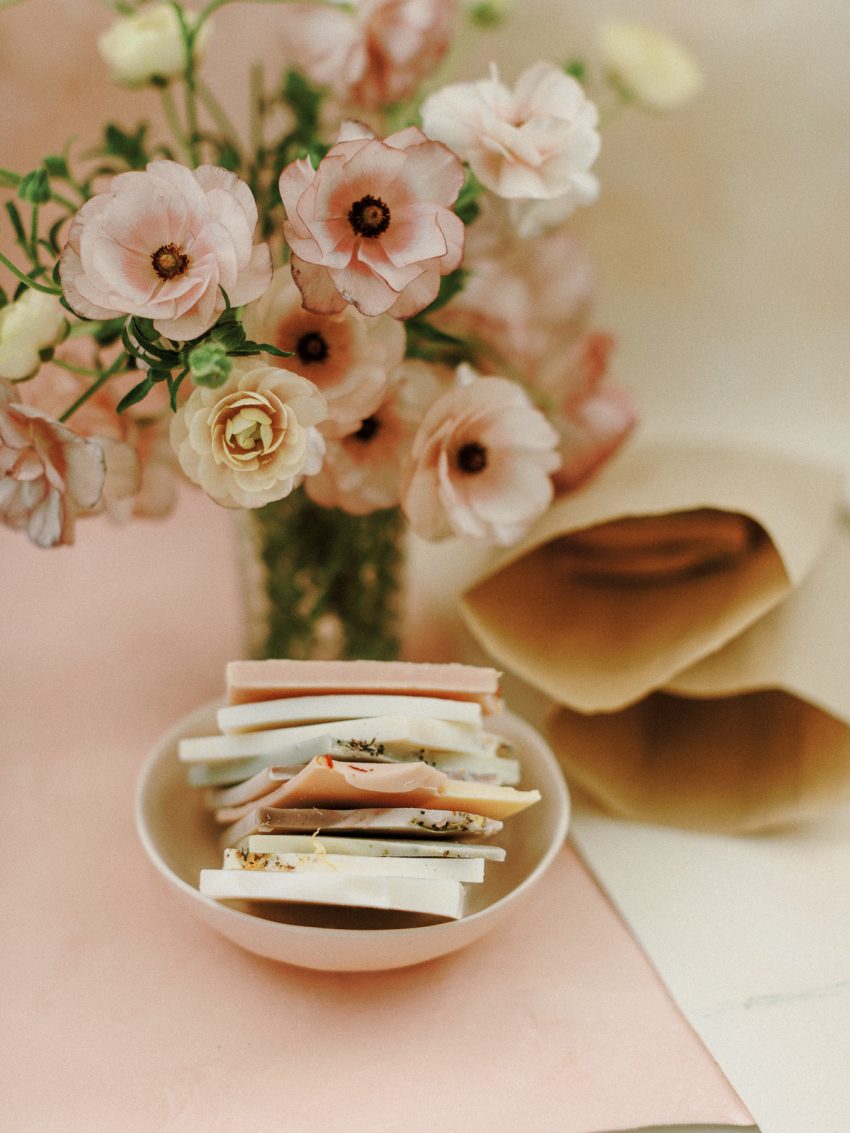 And finally, there are two surprise products being offered for this next launch but I encourage you to come back Monday, May 24th to RB Soap Co. to see what they are! I want to save a little unexpected magic for the big day and hope you'll share in the excitement with me. Remember the shop will open at 12:00 pm EST and all products are sold on a first come first serve basis (some products sell quicker than others!). If you want insider details on the launch, and if you're quick enough, a Starbucks treat on the house, then I invite you to join my reader list where I get to connect with my audience in a special personalized way

And finally, if you want to enter a pre-launch week giveaway, then hop over to my friend Sam's instagram page where she's giving away one of the Summer Soap boxes this week! Sam is the professional behind all of the images showcasing my soaps and without her time and talents, it's unlikely this business would be portrayed so seamlessly. I'm endlessly grateful for her friendship and support.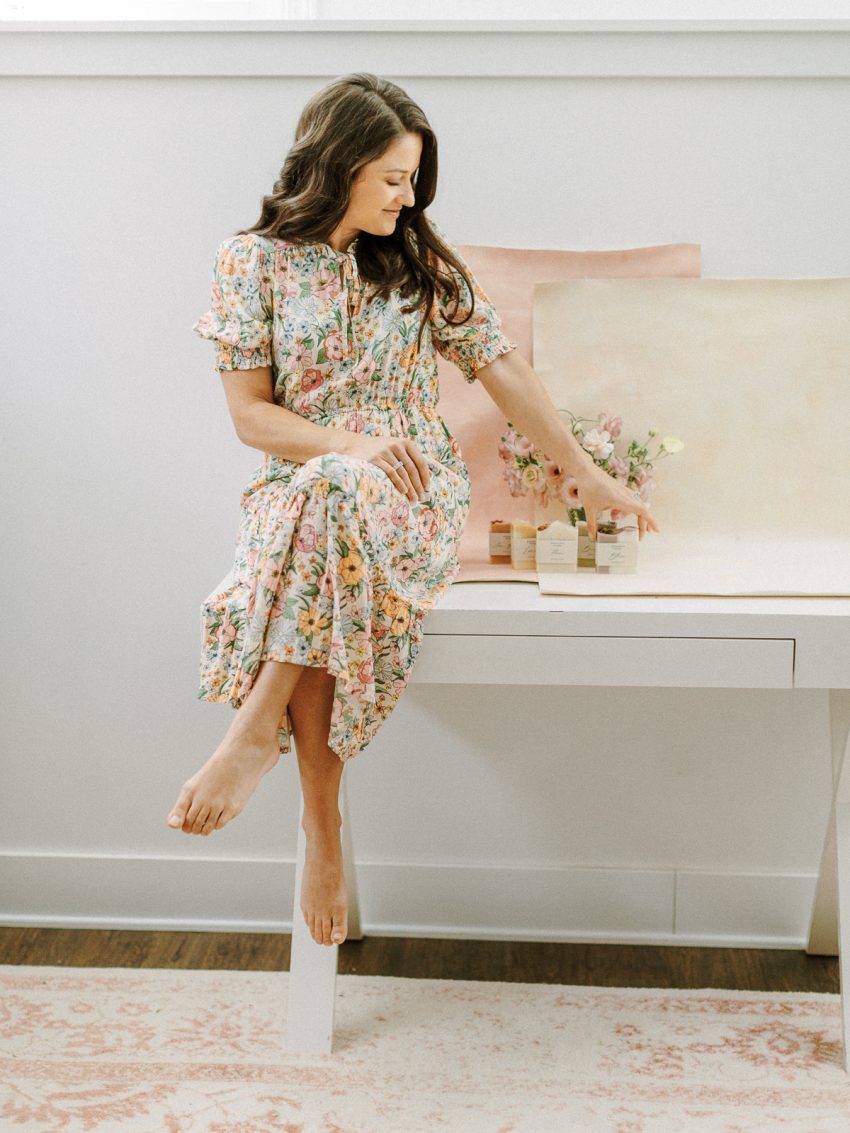 From my little basement flower design and soap studio, thank you for being here, folks!

Xo