Coming off of last week's very successful and thrilling spring 2021 soap launch (see the preview here but unfortunately / fortunately all of my inventory is sold out at this time!) I wanted to share an exciting piece of news. My cold-process soap bars were included in the marketing boxes sent out to promote Floret's third book, Discovering Dahlias! Many fans of Floret have noticed my bars popping up in stories and social media posts, and it's been thrilling to follow along with the fun and see where the soaps have landed. My husband was actually the one who mentioned to me, rather casually, before bed the other night that, 'my girl Tieghan' had shared a photo in her feed of Erin's book and my soap side-by-side (we're big Half-Baked Harvest fans over here) and well, THAT'S fun!

Erin and I have been friends for years now and I'm continually inspired and enthralled by her work ethic, leadership, and ability to stay the course when things get hard. I admire her in a lot of ways, too many to list here. This partnership was such a generous invitation on her part and I hope the hundreds of recipients of my soap are enjoying their soaps as much as I enjoyed making them.

If you want to enter to win the Discovering Dahlia's gift box (it's REALLY good), go here!

To order Discovering Dahlias, which officially released TODAY, go here!

And for more on the custom soap I made for the occasion, keep scrolling!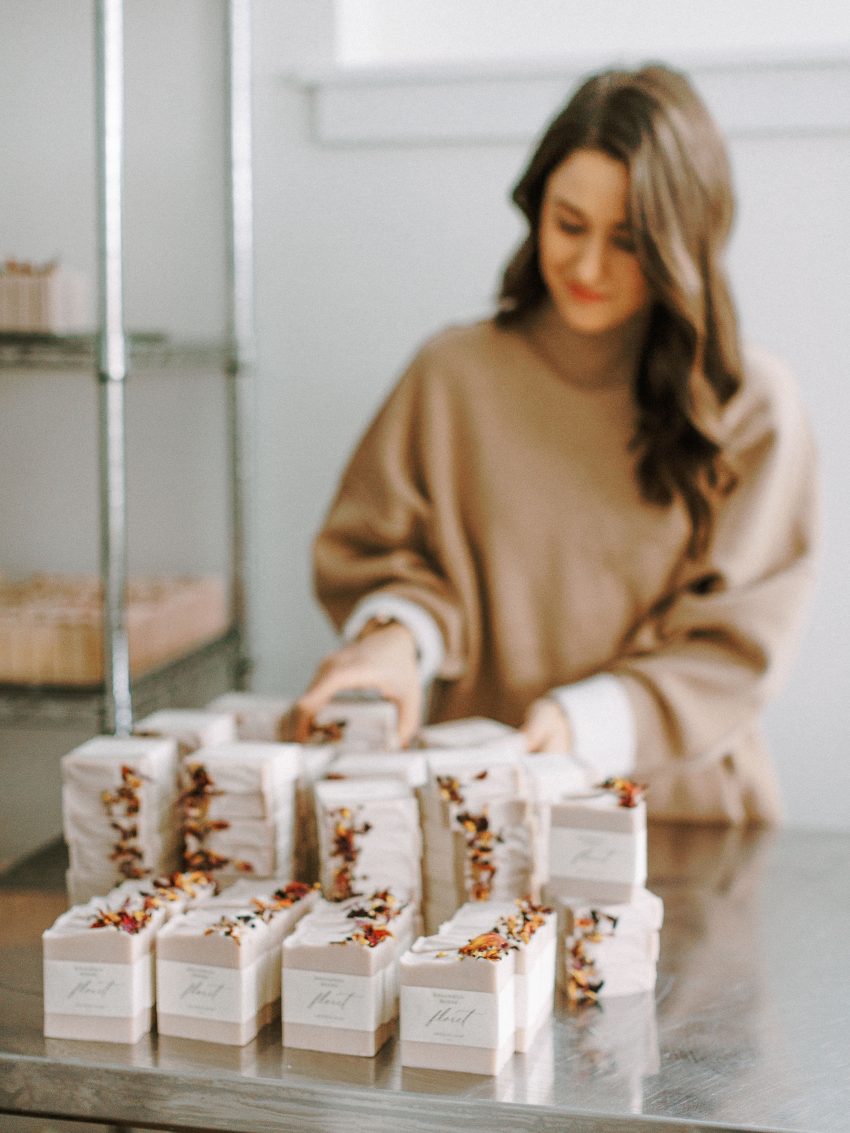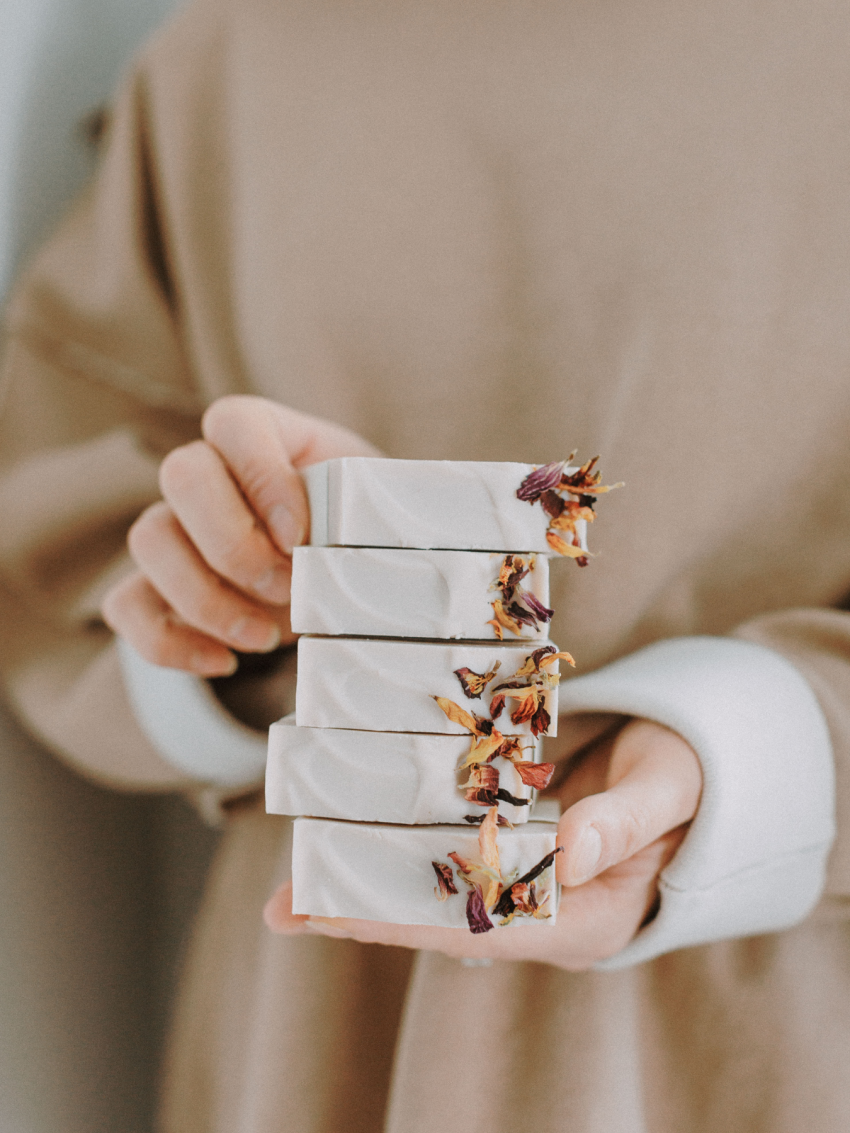 The most special part about the soap is the dried dahlia petals lightly adorning the tops of each bar. Those dahlia petals unsurprisingly came from Floret's dahlia patch, and like all of the other items in the marketing boxes, offered a nod to the book's subject. I used lavender clay to give the soap a soft purple-gray hue and scented the bars very lightly with lavender, rosemary, and peppermint essential oils. Each bar was wrapped in my signature seed paper label – a perfect pairing for this partnership! – and then a secondary outer vellum label gave recipients a little glimpse into RB Soap Co. Thanks to Nellie Sparkman for helping with the labelling process!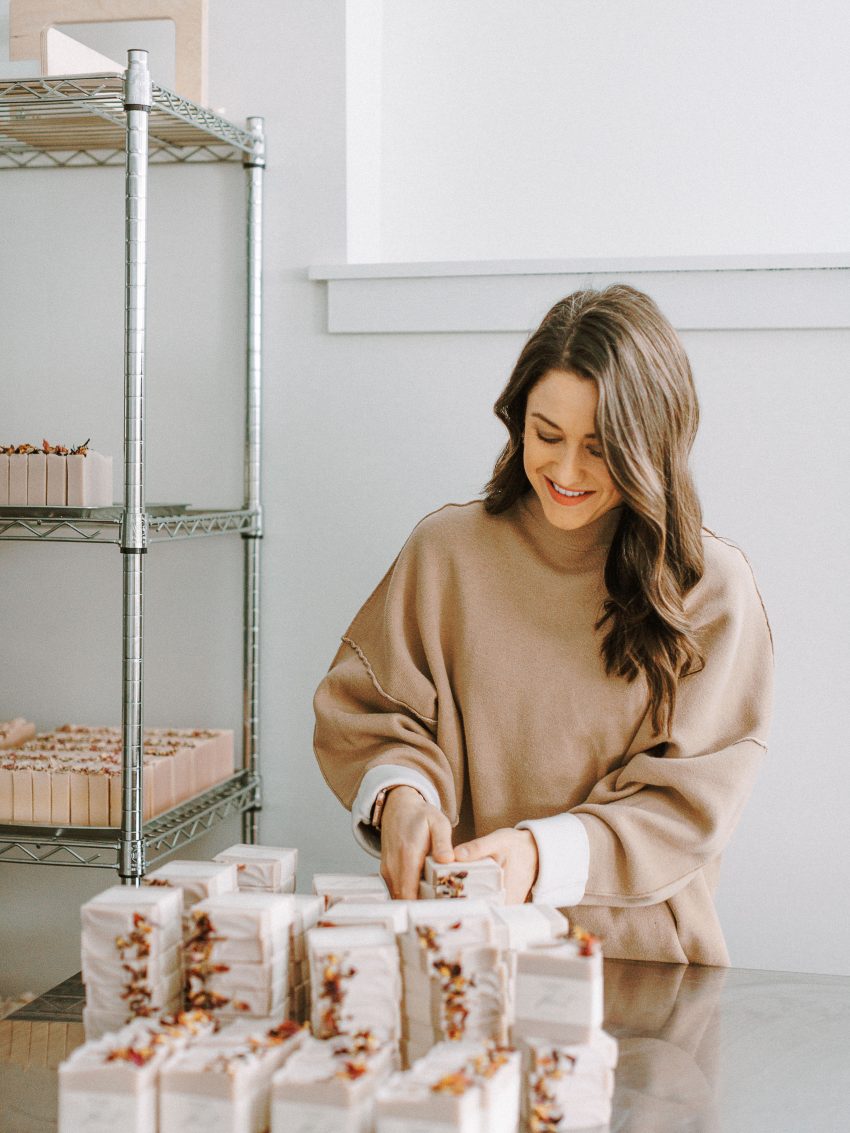 These bars were such a treasure to create and sending them from Michigan to Erin's farm in Washington was a highlight of this first quarter of 2021. I've personally been to Erin's farm (yes, it's as magical as it looks and this was when the farm was only 2 acres compared to the 24 they have now!) and had the chance to continually learn from her both as a floral designer, gardener, and business woman. I also need to add that this third book is truly a masterpiece. I hesitate to even call it a book because it's a resource, and a one of a kind type of resource at that. If you're at all interested in growing and harvesting dahlias look no further than Discovering Dahlias!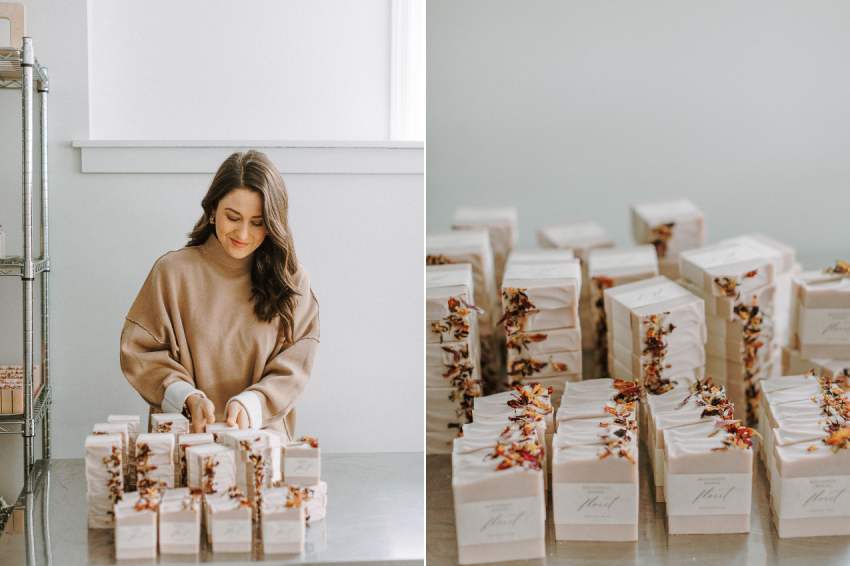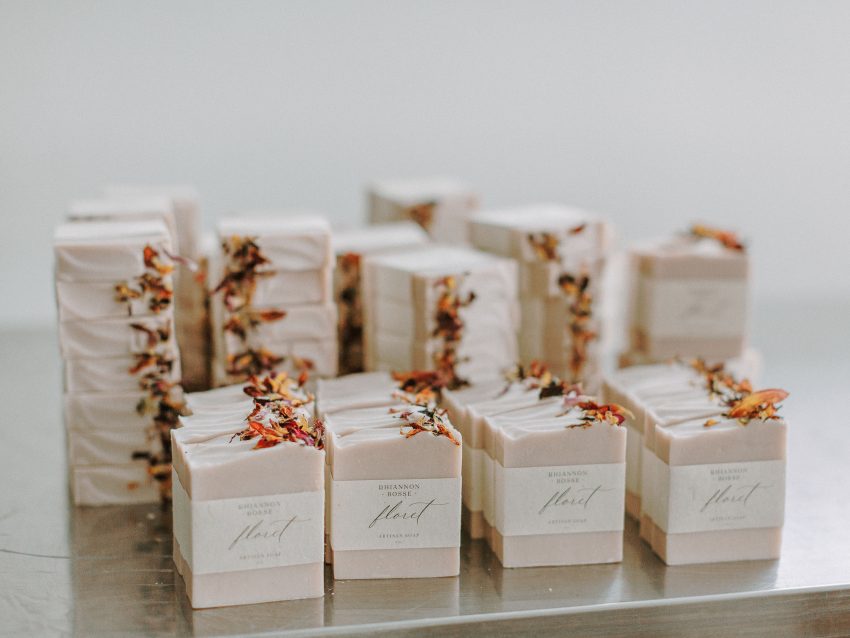 Thanks to my friend Sam for capturing these special photos!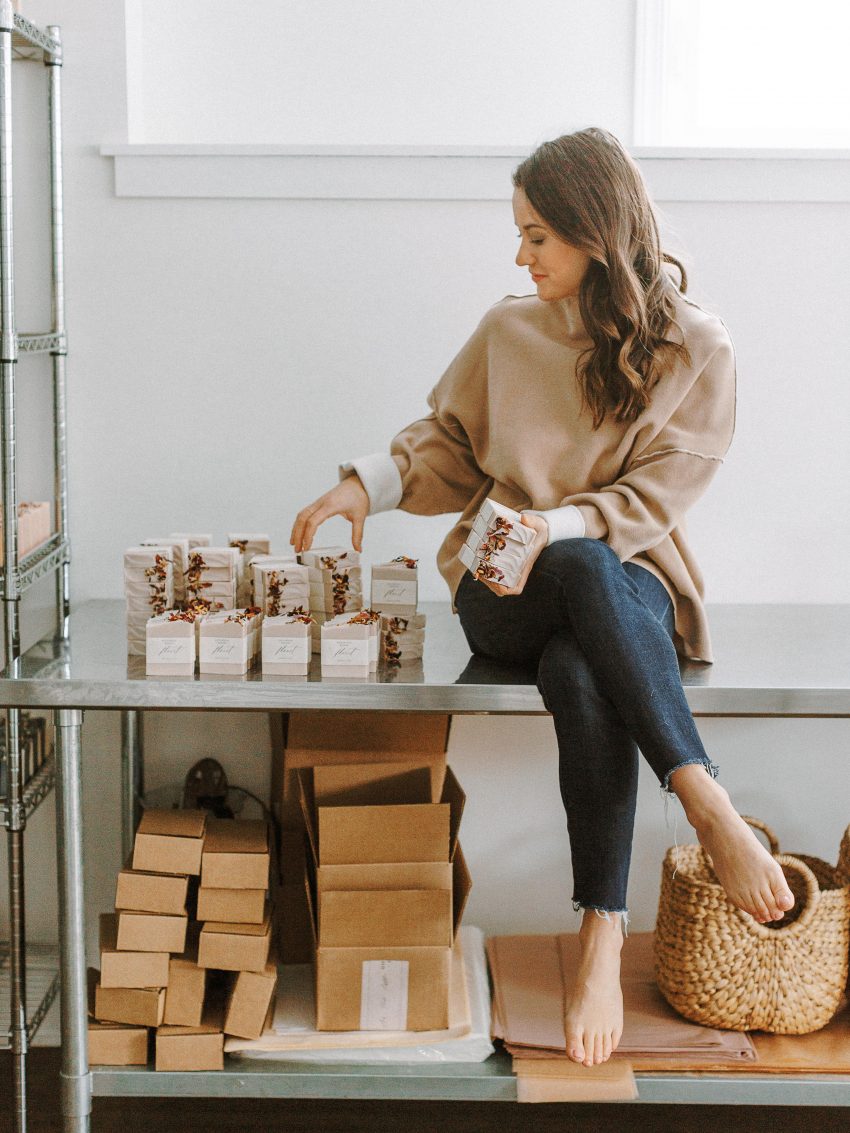 Finally, if you're wanting details about future soap launches mark your calendars for April 12th (small inventory restock) and May 24th when the summer collection will launch! Thanks as always for being here and joining in on this fun adventure with me, friends! Xo