Man, I love a good throw pillow. Andrew's family actually makes a lot of reoccurring jokes about my toss pillows, especially when gatherings happen in our home and any given new pillow is sort of just there for them to see. But my penchant for switching up my pillows often is fierce! To me, throw pillows are the easiest way to edit the decor and style of a home. Even better, it's significantly easier and more cost effective to switch out a few pillows instead of say, painting a room, or replacing a higher ticket item like a couch.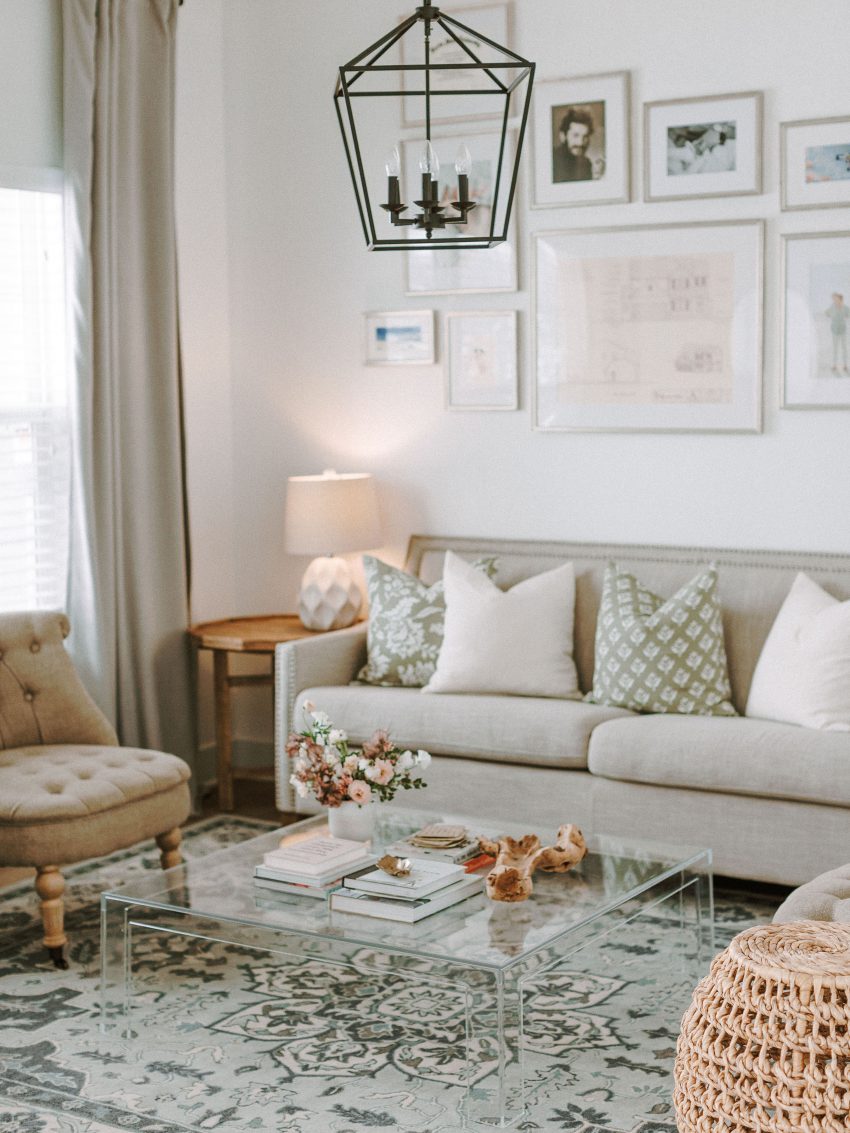 I recently edited the pillows in our front room to make the space feel more visually interesting and less monochromatic. I went with these beautiful green print pillow covers for under $4.00 a piece and simply zipped them up over our existing pillows to save on purchasing new inserts. The zipper is a great quality and the pillows look so much higher end than what they cost me. This special room in our home now feels complete – almost a decade later! – and like an inspiring spring oasis even though the weather outside today is registering at -8 degrees. Sometimes I work on the couch here and especially so on extra sunny days!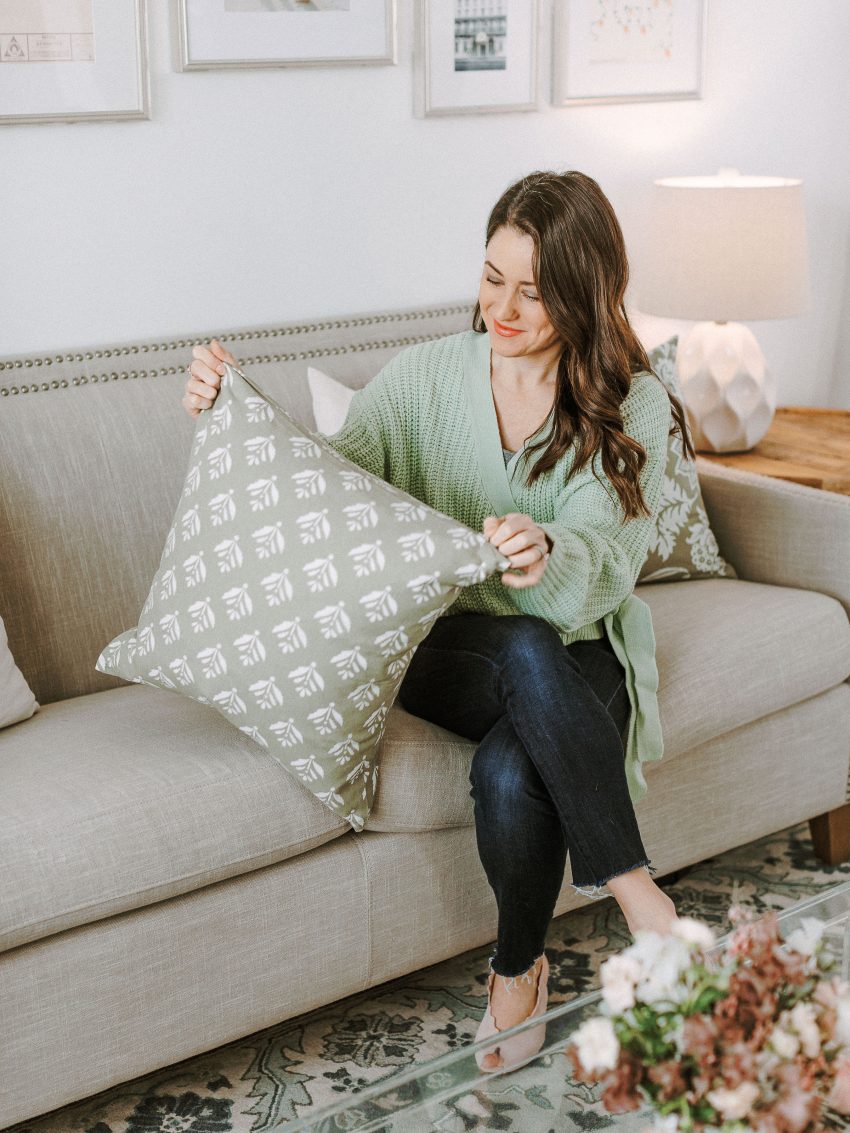 I've rounded up some of my favorite spring throw pillows below and they range everywhere from $4.00 a cover to $100+. If we were in our forever home I know I've be scooping up a few of the ones in my edit because they are all so truly beautiful and versatile for a bed, window seat, or couch! But hopefully, whether you're in a forever home or temporary abode, you'll find a few options to make your sitting spaces feel a little extra polished this spring (just don't become the brunt of the pillow jokes in your home like me, ok?).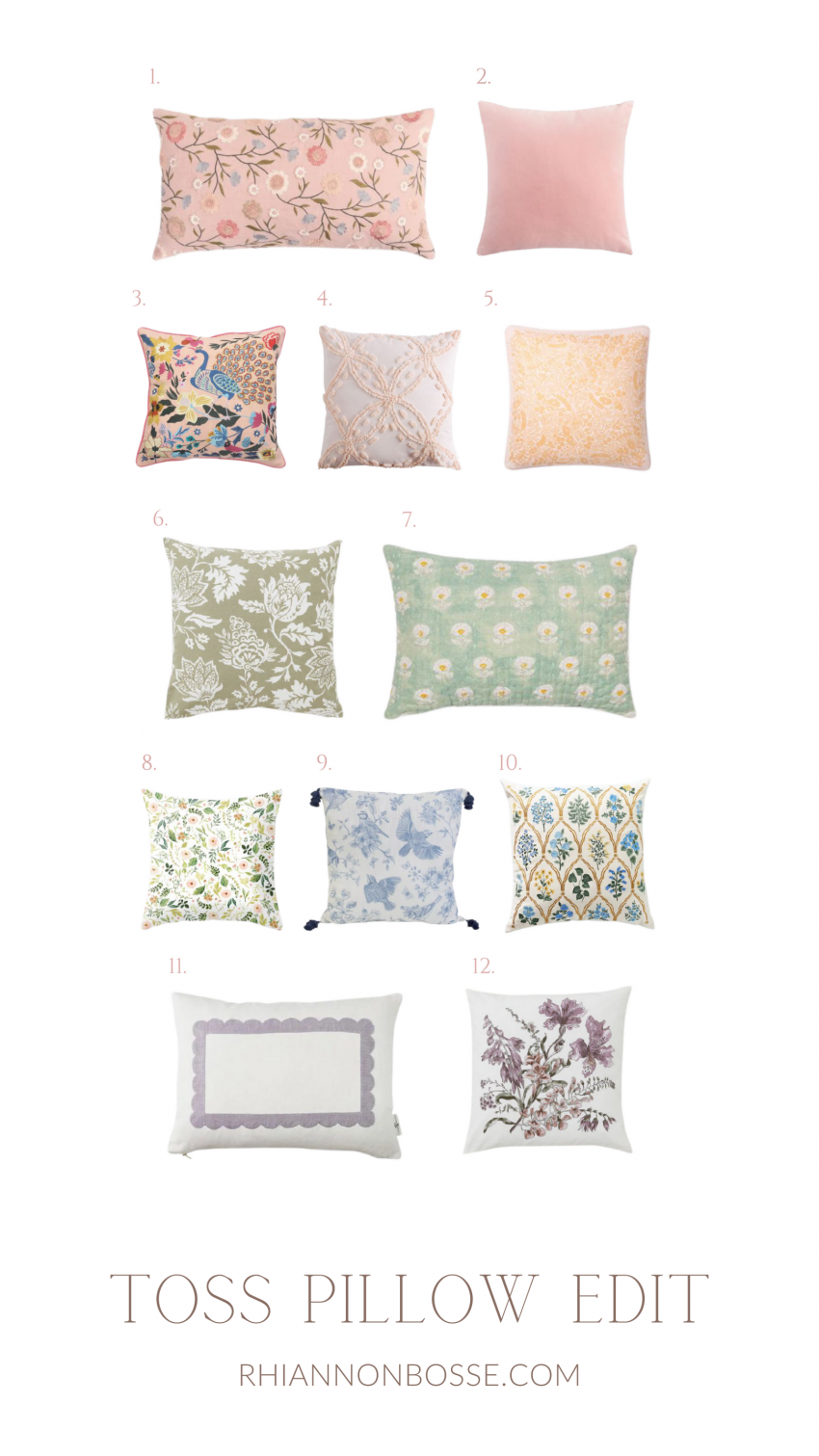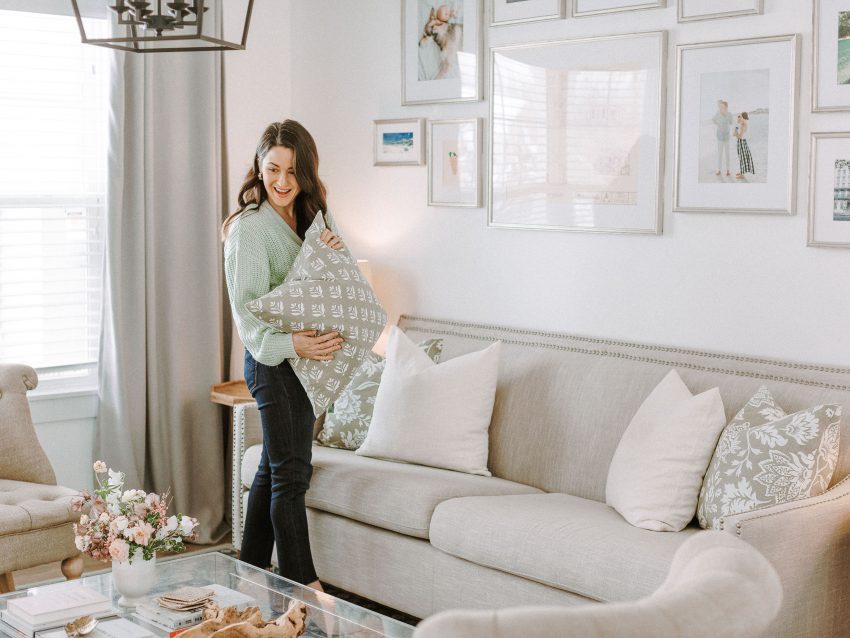 Links to all of the pillows are provided below:
One / Two
Three / Four / Five
Six / Seven
Eight / Nine / Ten
Eleven / Twelve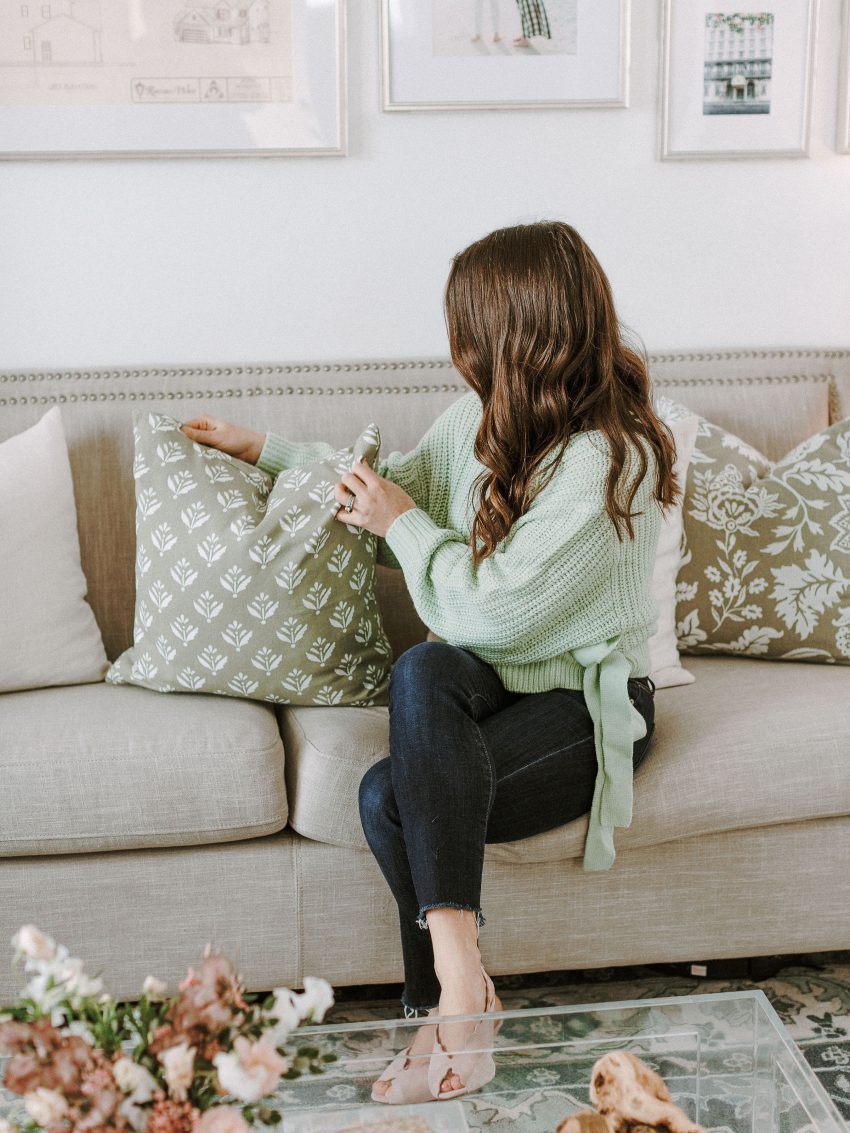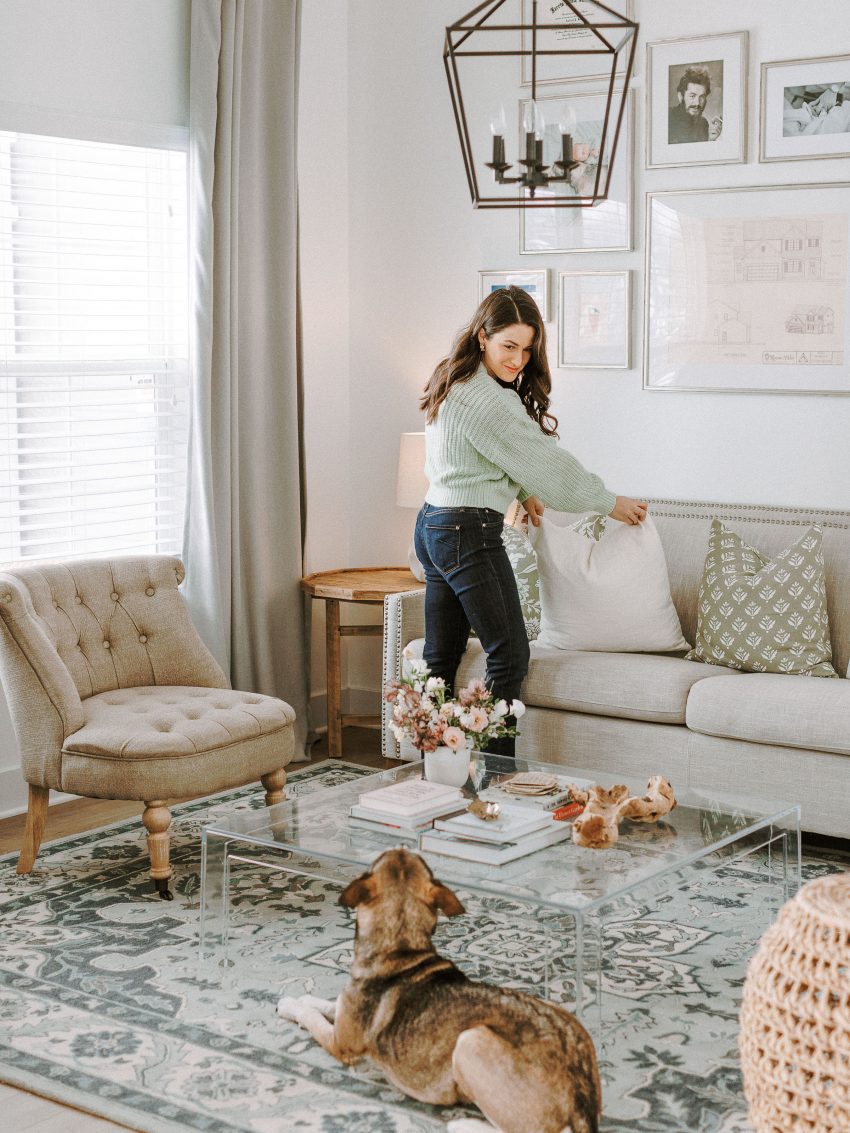 What pillow is your favorite? I'd love to know below! Xo
Room & Outfit Sources
rug / rattan ottoman / tufted side chairs (currently out of stock but these are similar if not, nearly identical) / wrap sweater / jeans (I purchased this pair second hand but these are similar) / pink scallop heels / gray curtains (whole blog post here!) / lucite coffee table (my mom scored this from The Goodwill over a decade ago for $100 but it looks like it's still available) / gallery wall frames via Framebridge in the Newport style / black light fixture / side lamps (similar) / photography
Affiliate links are used in this post!