Even though I've been making all natural cold process soap for about four years now, I'm still learning about the intricacies of soap science, ways to make my soaps aesthetically lovely, and the many different supplies and ingredients that customized a normally basic item. On top of that, I'm learning so much about running a product-based business, too (talk about humbling!). Yet, all things aside, I feel such gratitude to have stumbled into soap making. It's given so much back to me and I hope to continue my relationship with soap making well into the future. Today I want to share more of my story and how my soap company, RB Soap Co. came to be.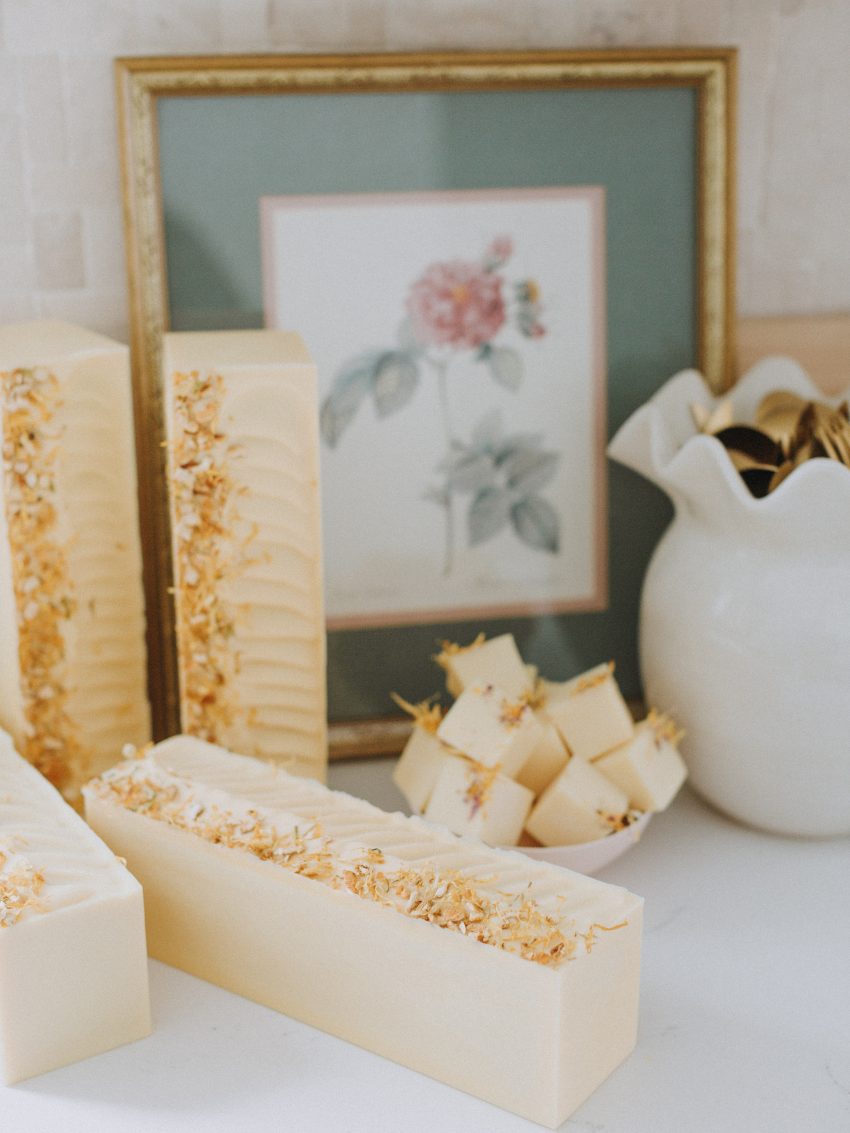 One of the two questions I get asked most often about soap making is how or rather, why, I started making my own soap when I can just buy inexpensive and beautiful soap at any drugstore, big box establishment or even my grocery store of choice. Why go through the somewhat tedious process of making it myself? Well, making my own soap, and getting to share that with thousands of others, is a true delight. Soap making is a blend of science and art making it the ultimate blend of utilitarianism and aesthetics. I liken it to the comparison of buying a 6-pack of donuts from the junk food aisle versus buying an artisan donut made by a farm-to-table baker who sets up at your local Saturday farmer's market. In my opinion, one donut is probably going to taste like it has a little more care in it!
My soap journey was inspired by a summertime 2017 sickness. At the time I was plagued with a laundry list of physical and mental symptoms that I knew were far more than a result of being exhausted or burnt out. My doctor told me I was probably just tired but I knew there was a deeper issue causing some of my ailments (which included, to name a few, chronic bladder infections, IBS symptoms, almost daily headaches, cystic acne, bloating, and possibly the worst, a foggy sense of sadness and helplessness).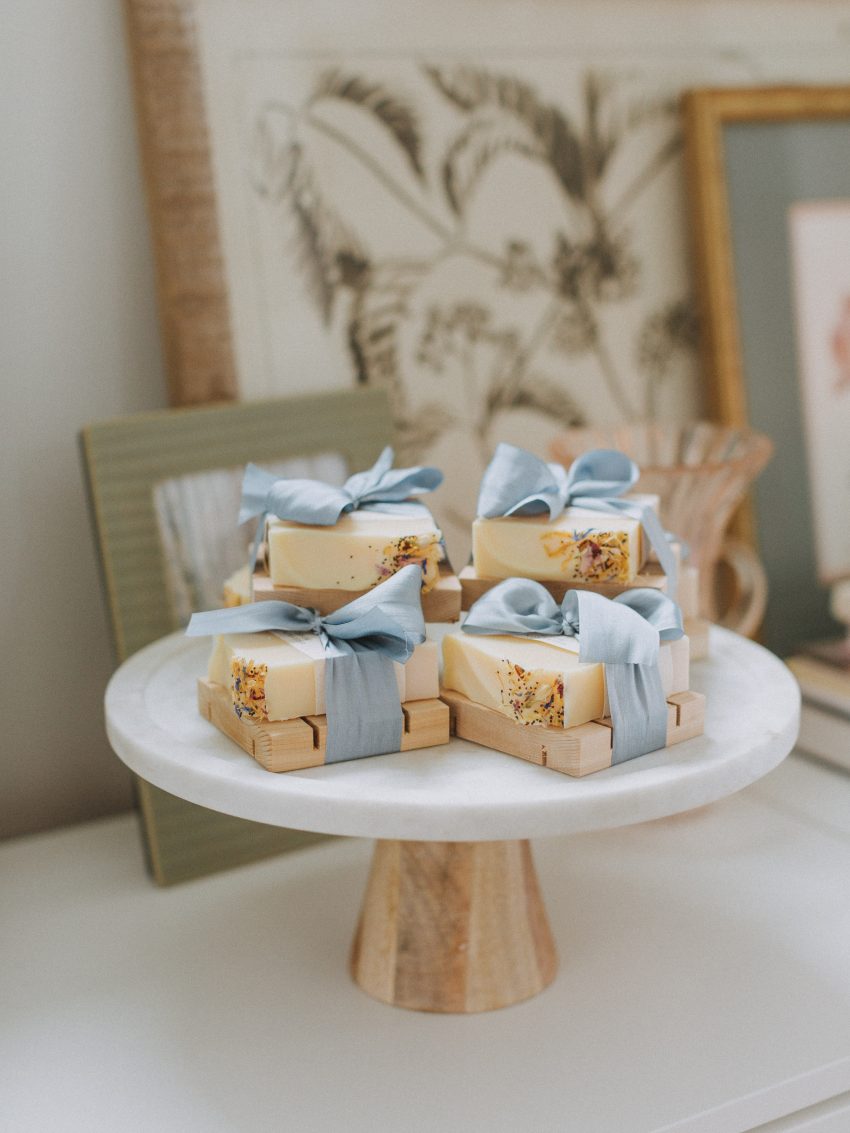 I knew I needed a holistic opinion on my health (and my unsustainable daily practices), because I was confident my lifestyle choices were a big contributor to my problems. I also knew that my family history of health problems, both physical and mental, were worth investigating and that someone beyond my doctor would help better advocate for me and get me what I needed. I ended up working with Dr. Nicole Cain here in Grand Rapids and sister literally changed my life. I also started counselling, another lifegiving choice.

The specifics including the tests and work Nicole and I did together aren't relevant to this post but what is, is the information I learned about what goes into our bodies (namely, food), what goes ON it, and how these two things greatly matter for our overall health. Sometimes for better, and in my case then, often for worse. I knew the world of 'greenwashing,' hidden ingredients in food and beauty products, and clean eating and beauty was deep but man. It's really one big deep ocean.

Being the fixer and problem solver I am, I decided I could try to make some of my own clean beauty and body products just like I had learned to prepare food differently and change my diet over to a more clean one (Google: 'vegan candida cleanse;' that's what I did for three months to reset my system). After careful consideration and a ton of internet searching, soap seemed to be the lowest hanging fruit and the one product that I felt I could make with confidence. The fact that I could also put my own creative spin on both the scent and aesthetic of the soap, and even better, dream up beautiful ways to package and label my bars, well, I was sold!

I never imagined selling soap in the capacity I do now. I actually only considered selling my soap because each batch I made in that first six months yielded approximately 10 bars and there was no way our household of three at the time, could keep up with what I was producing in my soap making journey at the time. Not to mention, the cost of supplies and ingredients were starting to add up and I felt like it would be rewarding to get my bars into the hands of people that weren't friends or family. Could I close the planning chapter of my wedding planning business and sell soap in its place? Could this be a sustainable business model and more than juts a hobby? Do people even care about soap!? I still chuckle a little when I think to myself, 'Rhi! You make and sell SOAP!'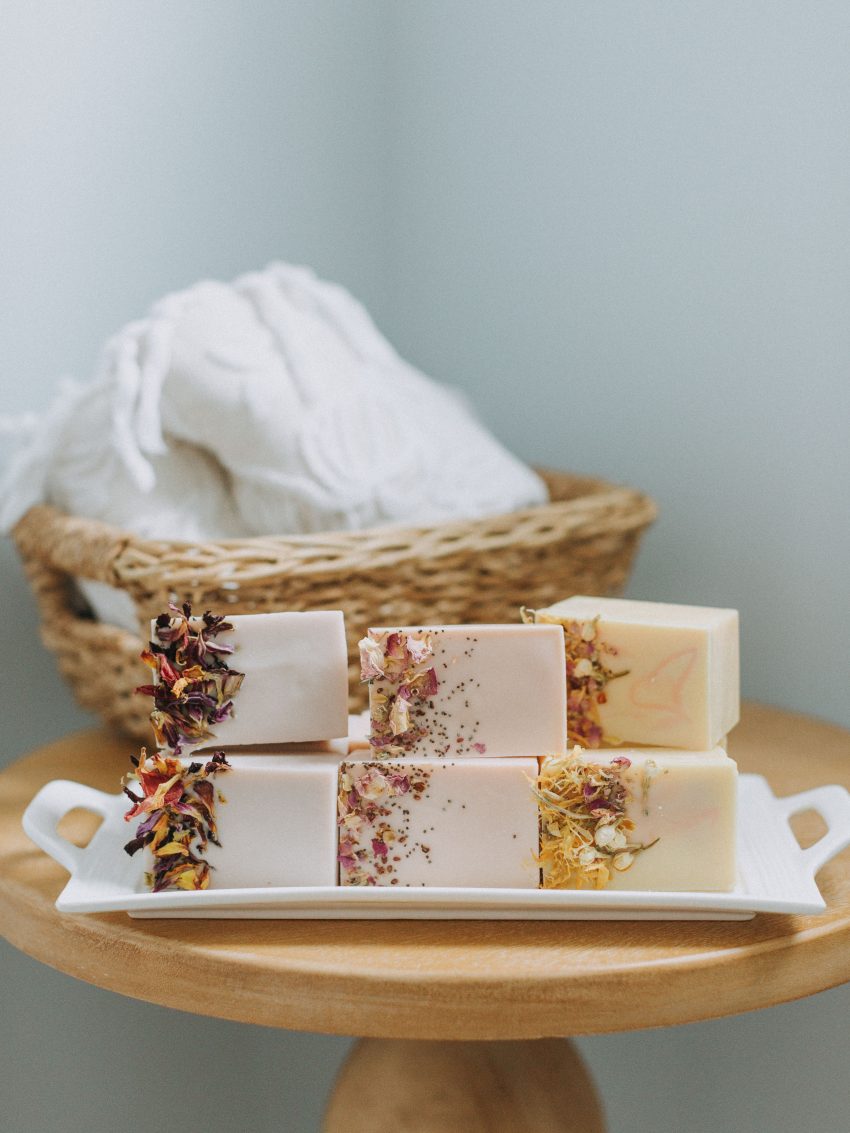 And so I signed up for a craft show in the spring of 2018. I was newly pregnant with our second son and the show was scheduled for five weeks past my due date in October. In hindsight I'm not sure I would have signed up for the show if I had known how bad Ev's colic was going to be and if I could have recalled from my experiences with my first born, how tiresome those first few months are with a new baby. But nevertheless, I went to the show, strapped a new baby Ev to my chest in my Solly wrap, and heartfully thanked each and every customer – friends, family, strangers alike! – who stopped by my booth and made a purchase. Even those who simply stopped by to let me know my booth was the most beautiful at the show (thank you wedding industry experience for the styling skills I got to put into play in a new way!). I left my craft show that day absolutely beat but really grateful and encouraged, too.

In January of 2020 I officially launched RB Soap Co. online, to the delight of so many supportive online and realtime friends and family. I hosted four launches throughout what will be remembered always as the year that changed everything for everyone. Each and every launch was a success in and of itself, my holiday launch inventory selling out within just 42 minutes (I sat ay my computer for an hour after the shop opened and just stared on my screen as ping after ping came through; I still get goosebumps thinking about this). I feel like after 2020's journey, the sky is the limit and the opportunity to grow, learn, and reach new people with my products is endless.

My health has improved tenfold since 2017 but the trajectory of my business has pivoted, curved, and kept me on my toes in the same amount of time. I'm grateful for the chance to share it here and for all of you who support me by reading, sharing, shopping, and encouraging in whatever way you can. When I say my soap business is small-batch, made by hand, artisanal goods, I really mean it.

Later this week I will have a secondary blog post which will include my favorite soap making supplies and ingredients, a collection that goes hand in hand with this one. While I think soapmaking is an imperfect art form and perfect science, I believe that the right tools and ingredients (plus a few helpful tips like I've amassed over the years from soap making veterans) are very helpful to a successful, or in the very least less frustrating, adventure! My hope is this blog post pair will help answer a lot of the questions I am frequently asked.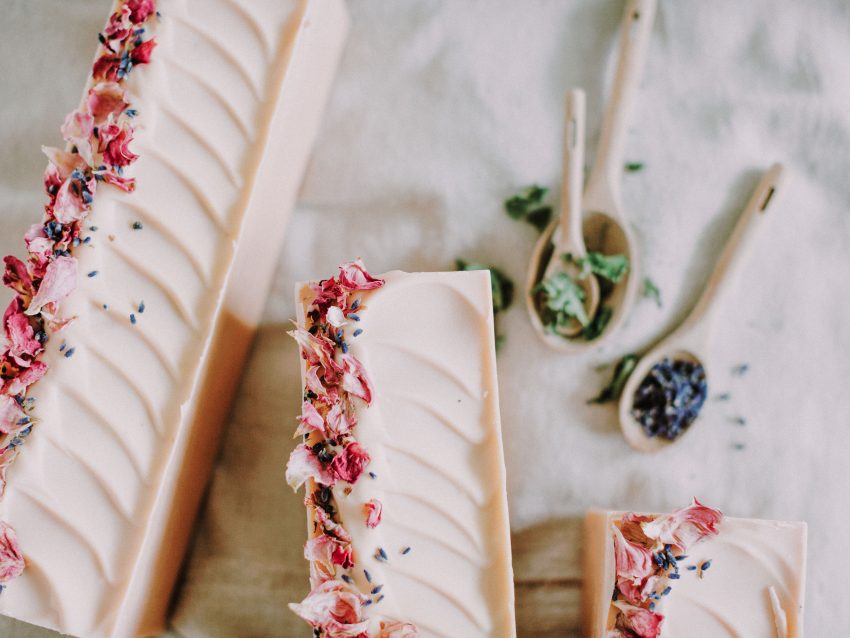 Do you use cold-process soap? What are your thoughts and experiences on clean beauty? Better yet, have you tried one of my soap bars?! I'd love to hear from you below and would be so grateful for you to join in on the conversation! Thanks so much for being here, friends! As usual, the beautiful photos in this post were taken by Samantha James Photography.

P.S. The first soap launch of 2021 is on March 1st at 12:00 pm EST!