Years ago we purchased IKEA's Brimnes cabinets. You can read the whole post here!

I get asked often where the cabinets are from and know multiple friends who have since purchased their own BRIMNES cabinets for similar reasons we did. For the price, they can't be beat. And they've held up surprisingly well. But what I've loved most about the cabinets is the real estate on the top that allow us space for not so much things we need, but things that make our home feel more welcoming. A lamp for evening light, a framed photo, sometimes birthday cakes, sometimes a candle or our favorite coffee table books; really there are so many ways to keep the tops of these cabinets, or any similar surface, looking beautiful and seamless.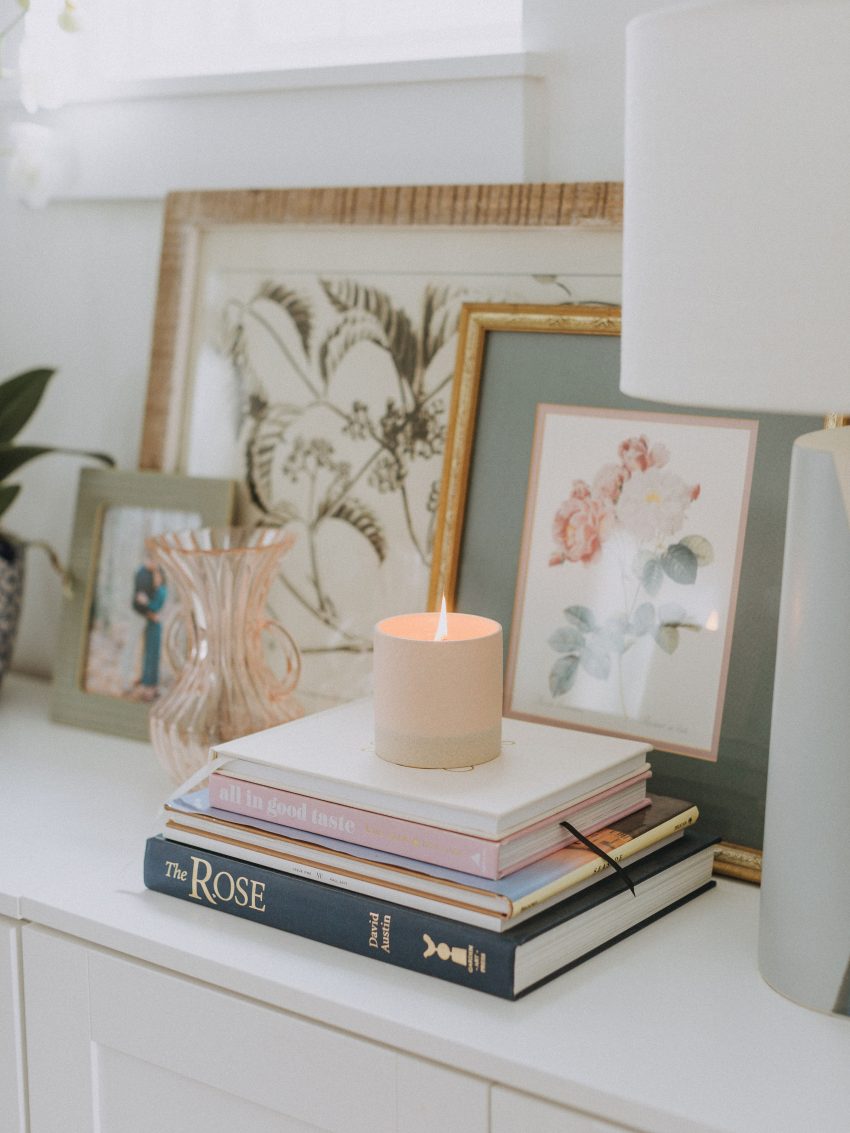 Some of my favorite things to style on our cabinets:

• A stylish statement lamp I bought these blue paint-dip lamps years ago, kept them in storage for a season while the kids were really little, and now one is back up on the top of our cabinet where I suspect it will sit for a while. The blue color ties in with most of our decor, the function of the lamp comes into play nearly every night after the sun sets and our main level gets darks, and the height of the lamp balances out with the height of our fireplace and television. Here's a really striking substitute if you're in the market for a new lamp!

• A stack of beautiful coffee table books All of our coffee table book stacks include many treasures, mostly which have been gifted and many written by dear friends. But in our cabinet stack is a book about Seaside, Florida and its one I share often with friends who are curious about our favorite travel destination. And then of course our home's guestbook is on top of the lot (with a pen tucked behind it) and we use that to collect signatures, dates, and fun sentiments from anyone who spends time in our home with us.

• Meaningful artwork and photographs I'm not a big fan of framed pictures unless they are on the wall but lately I've loved the sweetness of framed photos tucked around our home. Right now a photo of Andrew and me is framed and it's placed next to two vintage prints I found at local shops over the last few years. The botanical print in particular, which looks a lot like this one, is my absolute favorite and it is nearly identical to the ones we had in my childhood home making it a nostalgic piece of art.

• Something fresh and alive Another decor item I've only recently gravitated toward? Orchids! I've always been in favor of fluffy full arrangements, the stems of orchids feeling too skinny. But my style has shifted in the last year or so and this new orchid found it's way into a blue and white pot I already owned. Here's to keeping it alive especially considering the lack of sunlight we get here.

• A simple candle For the last few years I've avoided any candles in our home, choosing to diffuse more natural oils instead. But this pink and gray cement candle caught my attention and it's been a nice little treat to have the glow of candlelight in our home for a short season. It's on my list to invest in a new (ours is pretty gross from years of use) aesthetically pleasing diffuser at some point this year so I don't feel tempted to buy more candles. This is a great candidate!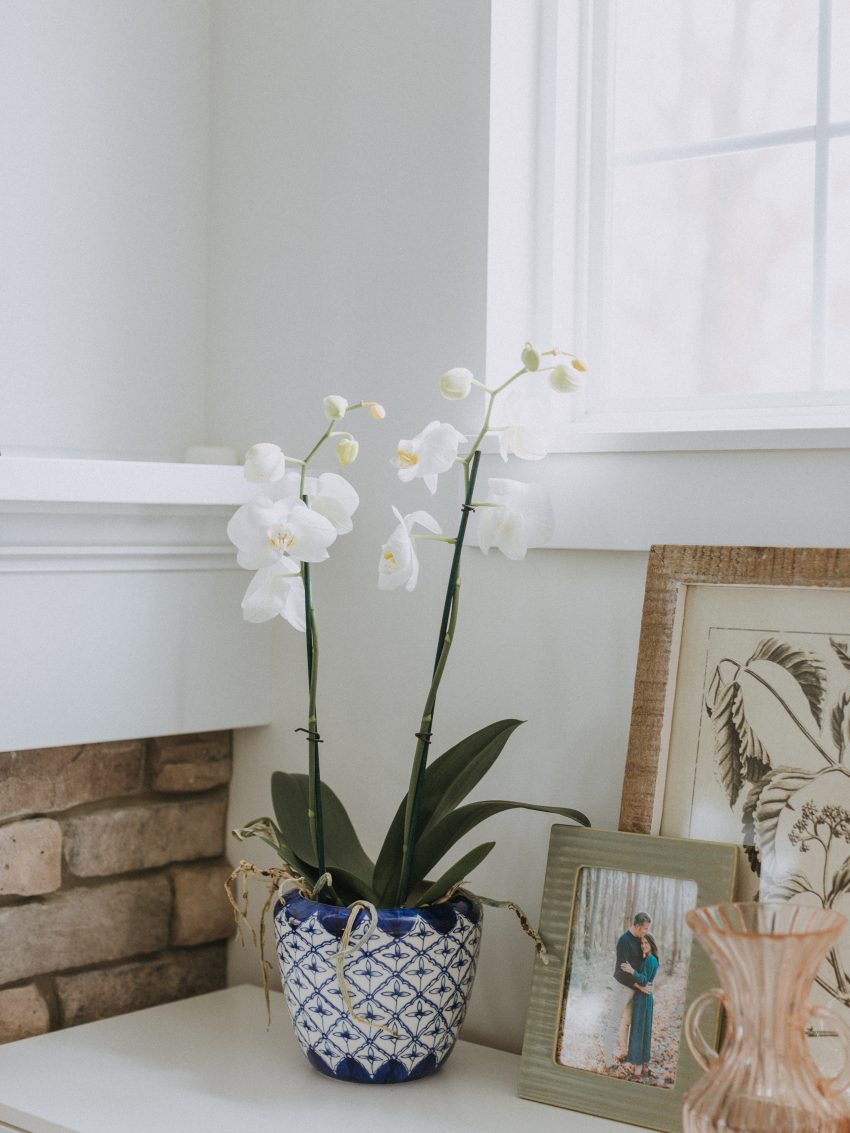 What are your favorite ways to decorate the surfaces of your home? I'd love to know below! Xo

Affiliate links are used in this post!