I've gotten a few requests from readers and friends on Instagram to share how I schedule and execute my content shoots. I didn't think I'd have so much to say on the topic but this is a long post! My content shoots are scheduled days with my friend Samantha, who also happens to be a talented wedding and lifestyle photographer. Sam and I met many moons ago when she had reached out to me about working together on a wedding; I think it was in 2012? From there our working relationship blossomed into a close friendship and lucky for us, we get the best of both worlds as we continue to work together in various capacities, both professionally AND personally.
I think it's very important to mention this before I dive in deeper, too: Sam and I are so close that when we work together our flow is undeniable and we understand one another's creative thoughts, choices, and considerations. We've done more than 85 (!) events, workshops, and shoot days together since we met and I trust that number will continue to climb as time carries on. Our working experiences together never feel like work even during the times we have our kids underfoot, which happens to be often!
Let's dive into how Sam and I make these content days work!
Up until recently, our content shoot days had been sporadically scheduled whenever I came up with an idea (or multiple brainstorms!) for content. I'd send an email to Sam, we'd nail down a mutually convenient day and time for her to come to my home for the shoot, then I'd create a list of all the 'content' I'd be able to fit within about 1 to 2 hours of shoot time. Because Sam lives 45 minutes from me, usually I try to fit our content 'days' into an hour to respect Sam's schedule with soap shoots being the exception at 2 to 3 hours.

But! Given my big 2021 goals for the blog, for the next 12 months we have prescheduled once a month content days, each shoot date assigned to approximately three to four different projects. Editorially, the projects are themed to what's coming up in the next month over, what is coming up on my personal calendar, and what I might want professional off-hand photographs of.

So for example. Our January content shoot (which was earlier this week) was an hour and a half in length and originally was supposed to cover three things: Valentine's Day themed outfits using what I have in my wardrobe already, Valentine's Day gifts, and photos to showcase my approach to goal setting. But as I gathered shoot details and started to look ahead to the posts I want to write, the projects evolved. You'll see the specific content we came up with in future posts but it's important to note that my preparedness for these shoots is more involved than Sam's. Many times she's not sure what she's even walking into unless I've given her details ahead of time.

Things I do to make the most of our short window of shoot time:

• Like I do as a wedding stylist, I try to always have my vignettes pre-styled and set for Sam so that when she gets here she can get right to work. This might mean there are two flat lays on the kitchen table, a tablescape in the living room, and a project in the studio ready to put together but having stations set and ready for action helps us move along and work very efficiently together.

• If the projects Sam is shooting involve me IN them or require storytelling on Sam's behalf (e.g. it's a project and there are multiple steps needing to be captured) we have a quick chat about this before we begin so that my needs are communicated and the visuals I'm looking for are clear. If I'm especially lusting after a specific shot, I might create a vision board for Sam to look at so she knows exactly what to shoot. But back to my point at the start of this post, almost every time, I trust Sam to do her thing and get it right, a perk to our many years of working together. And she always shows me the back of her camera to double check she's getting what I'm after.

• I never doubt the value of having simple things photographed to create a seasonal stock pile of images to consider later on. What I mean here is even if I don't have a plan in place to blog about how to style a credenza in my home, I might have Sam photograph mine anyway, so that if I change my mind, I have the visual already. Or maybe I ask her to take a photo of me working at my desk so that I have that type of 'headshot' for a future newsletter. Or if my garden is in bloom I might clip some flowers, bring them inside and toss them in a vase for a few photos. There's ALWAYS a place to use these types of images so I always try to sneak a few in.

• Because we're friends, I usually know what Sam has coming up AFTER our time together so that I know whether we can move a little slower than we might otherwise, or if we need to hustle between projects. Sometimes we have the kids underfoot so the projects may revolve around snack time or naps. Sometimes we have a morning shoot so there's a minute or two to sit, have coffee, and catch up afterwards. And sometimes there are sitters to relieve, kids to pick up, calls to make, deadlines to meet, and I'm literally running to the next project while Sam is taking a load of things out to her car. Each shoot is unique to what our schedules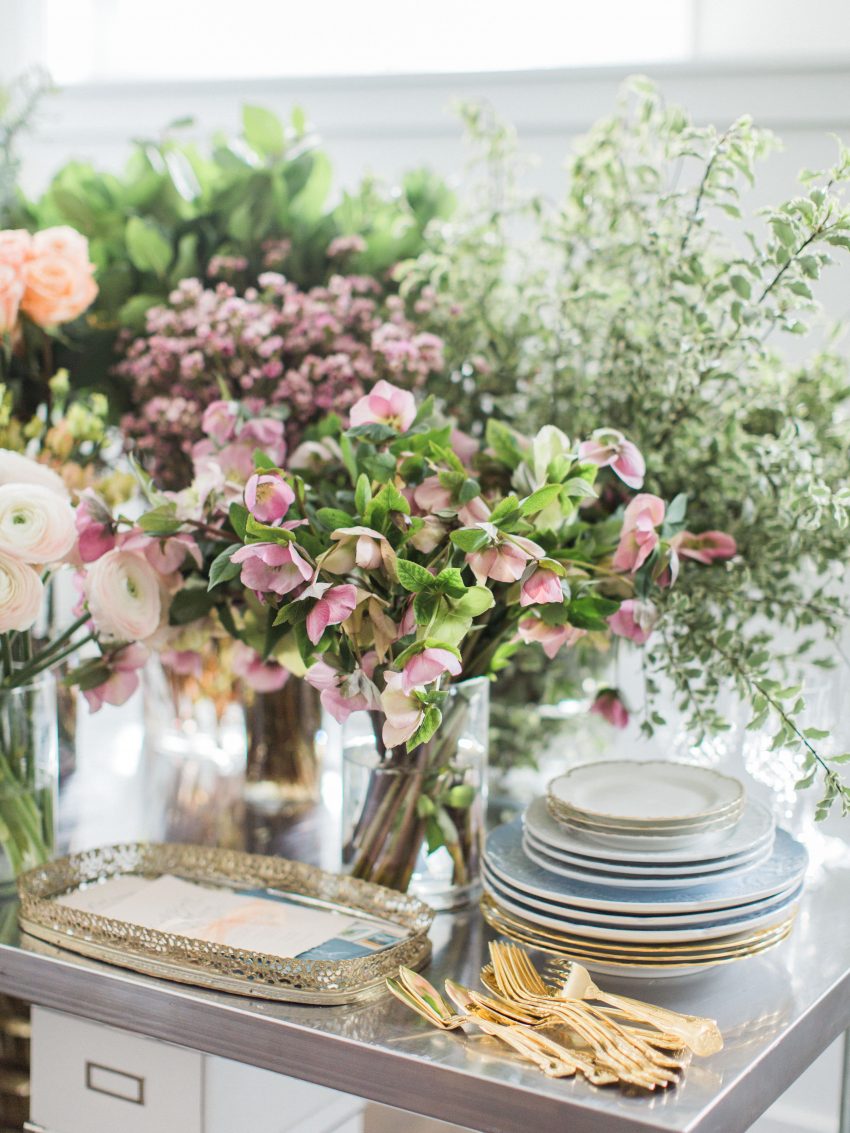 Sam and I have worked out a verbal agreement for what I pay her for every hour of time she shoots. Again, because we're friends this works out but it's clear that if she shoots for one hour, I pay her X. I always pay her via Venmo after she's left my house post-shoot and she returns a download-friendly gallery of images to my email within a couple weeks; usually sooner because she's awesome like that. The Venmo email receipt then goes to my bookkeeper. If I have an image I need sooner I will ask Sam if that's doable for her but scheduling everything ahead of time is hopefully going to eliminate the need for expedited photo delivery in 2021!

If the project falls outside of the 'content' shoot realm then we have a verbal discussion about cost and logistics. For example, Sam has always photographed our kids' birthday parties and always graciously told me her time was a gift even though I continue to offer to pay her! To make sure I'm as gracious as a friend back, I try to pay it forward with my gifts by helping her plan her kids parties, lending my floral help, and giving her soap bundles for her client gifts. We are always open with our 'trades' and honest about what feels fair given materials, time, and talent. So far we've done a really wonderful job of balancing our two roles.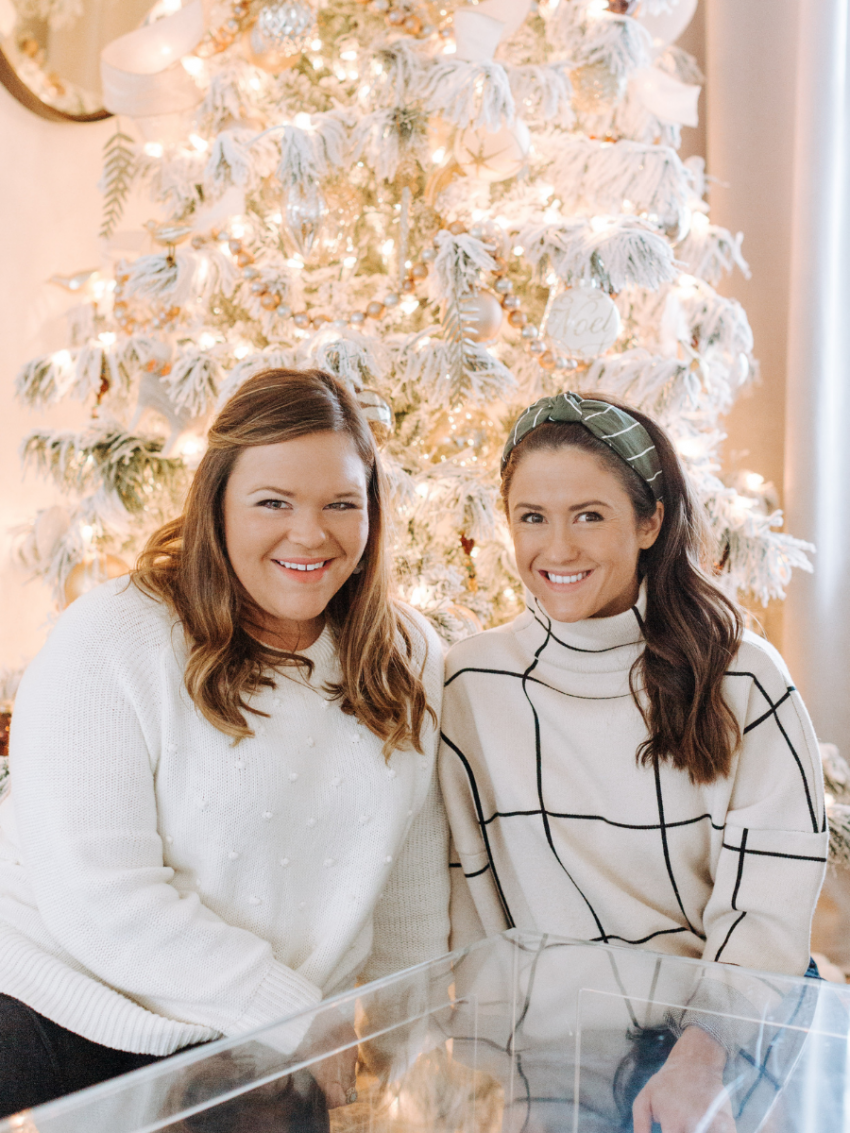 And that's about it! If you have specific questions about content shoot days, drop them below! (Love you, Sam). Xo