It only took us one trip to Seaside, Florida to fall head over heels in love with the charming beachside community along 30A.

And as we approach our fifth annual Florida trip happening at the end of March, I can confidently call our family beach(Sea)side professionals, able to make a hike to the beach, two kids in tow, and remain there for hours without concern. A lot of this has to do with what I think is a low-maintenance approach to how we spend our time, not to mention it certainly helps to be in a season of having two able-bodied and independent kids, but nevertheless we are beach people through and through now!

I've soaked up my fair share of beachside checklists and I think the must-have lists for the beach can get a little long and tedious. Aside from basic crowd-pleasing snacks and water, which we usually pack in our bag or simply purchase from the beachside cabana or restaurant, we feel there's really quite little to bring with us to the beach along 30A to have a good time. So for the sake of today's post I want to share a few of my favorite Seaside-specific items; some tried and true, and a couple I'm lusting after for our next trip south.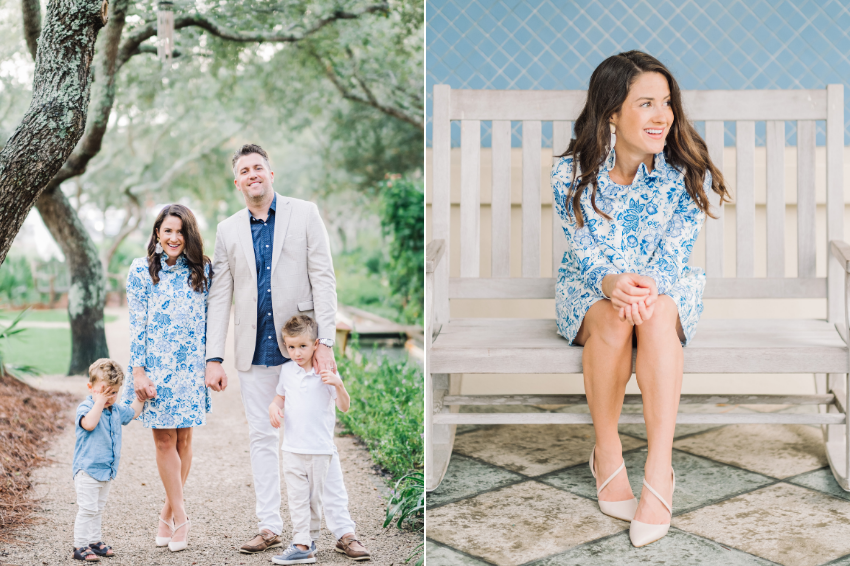 And a small disclaimer about Seaside!

If you've been to Seaside you'll get what I mean here but to us, it feels like an upper scale beach destination. Everything is a little fancier (and pricier) in Seaside and it's quite a different experience from say, a day we might spend at the lake here in Michigan. We typically dress a little nicer in Seaside not because we feel like we have to but because it's a way to mark the trip as something fun, special, and exciting out of our normal everyday routine. And we certainly love that the atmosphere in Seaside lends to a detour from the ordinary.

While both Andrew and I are what we consider 'average' clothing consumers, we DO save up for our spring and summer wardrobe needs each year so that we can shop for slightly more special pieces in anticipation of our Florida trip. Since we do more than just go to the beach in Seaside, we're usually thinking more broadly about what to pack. We pack so much more than beach clothes because we love making our trip an experience, and this is a big part of the motivation behind why we financially prioritize this trip.

Ok, onto the good stuff!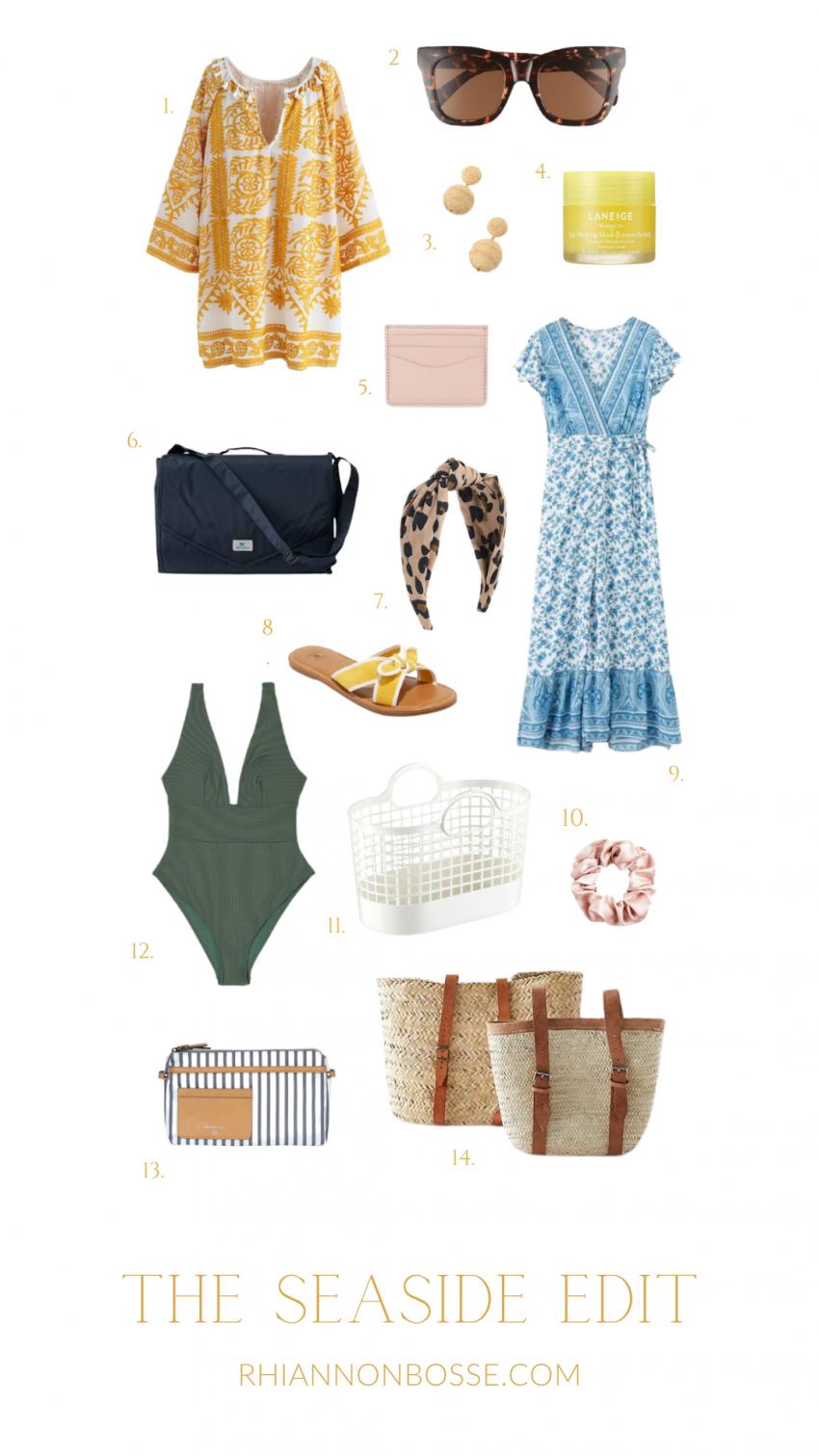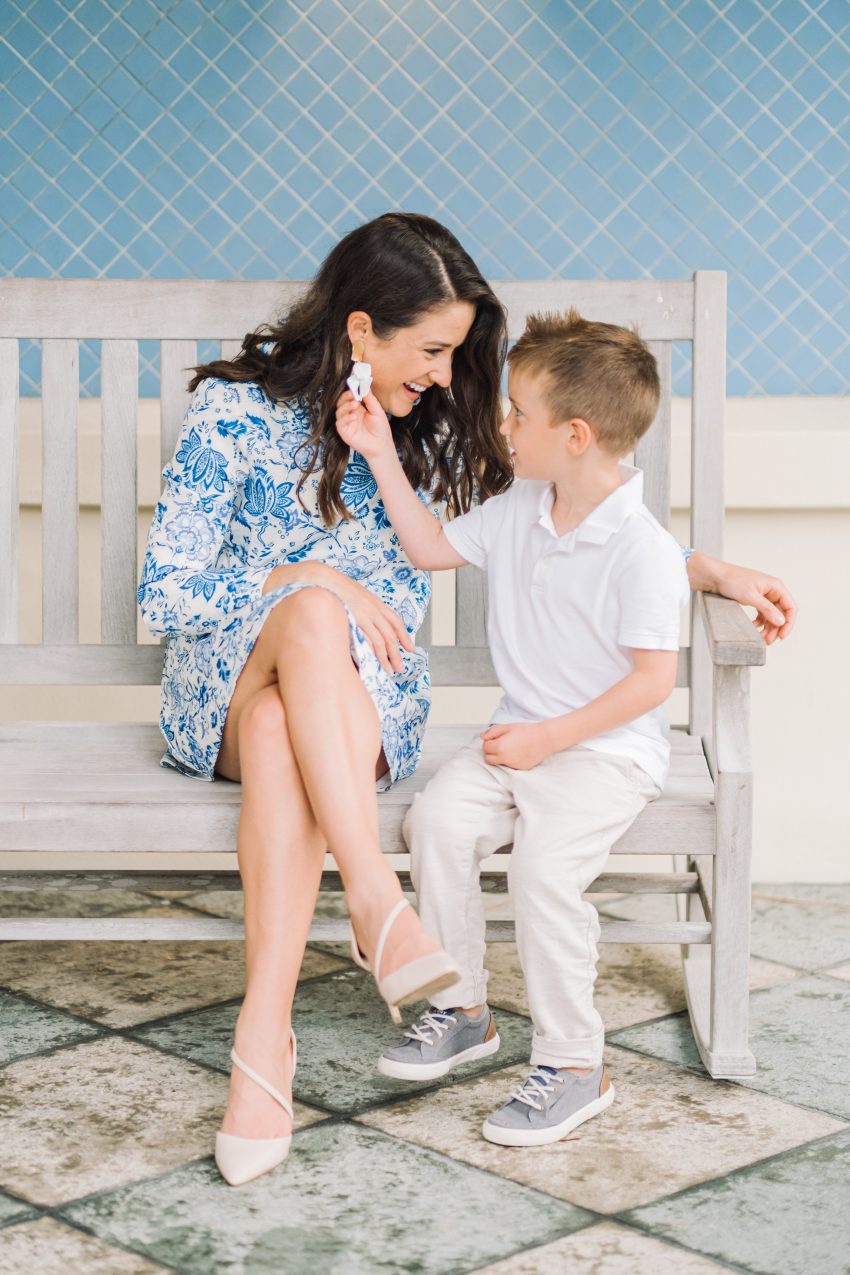 While my dress is no longer available my earrings are! Find them here.

Do you have any beach or pool must haves? I realize the list above doesn't dip into the realm of water-safety, kiddo gear and toys, or clothing, so feel free to share suggestions if you have any. It seems like kids gadgets and clothing are always changing at a rapid pace, much like the arena of women's clothing and accessories! I'd love to hear from you below.

Photos in this post are from the talented Dear Wesleyann.
Affiliate links are used in this post!