Pardon this beachy post in the middle of November but I'm excited for this one!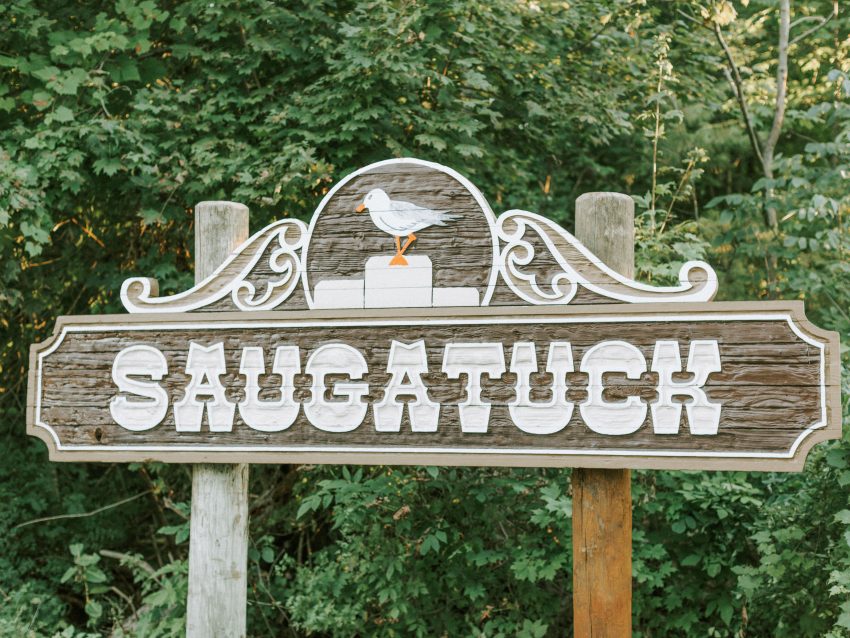 If you've been following along here for a few years now, you'll know my friend Sam is both a talented photographer and one who captures a lot of my professional and personal highlights. You may have also gathered that her two daughters are very close in age to Lachlan and Ev. Emery is eight weeks older than Lachlan, and Rowan is almost six months to the day older than Ev. You can imagine when we have playdates there is ALWAYS a lot of noise and commotion, especially since Sam also has a younger son.

Because our kids have basically been friends since they were in the womb and know one another well, I want to always make sure their friendships are marked with fun tradition and delight in a way that surpasses ordinary playdates. This is especially true with Emery and Lachlan who are so close in age, go back the furthest, and both the oldest sibling in their respective families.

Understanding there will likely come a season where their mutual interests and relationship may change given their female-male pairing, I pitched the idea of an older-kiddo annual summer getaway (something simple and easy) to Sam, hoping we could capitalize on such a fun idea before the kids maybe didn't love the idea. She loved the idea as much as I did but we were stumped on where to go.

Given our desire to honor a reasonable budget, other (younger) kids at home who would need to be cared for, husbands that work, travel time to consider, and oh, yes, a global pandemic, we went around and around with options throwing in Chicago, Detroit, and even Northern Michigan into the mix. Then it struck us! Saugatuck would be the PERFECT place to take our first of hopefully many annual summer overnight trips! So we conversed with our spouses, threw the trip up on our calendar, and got to planning.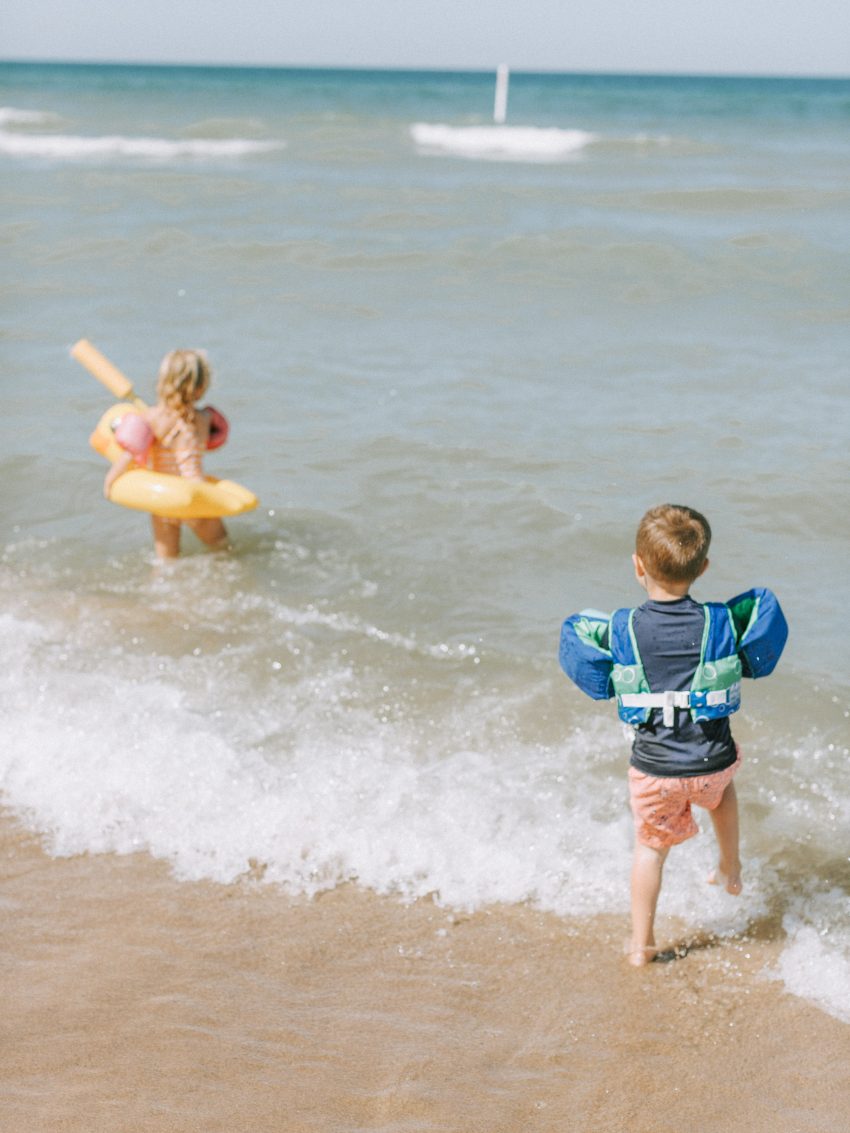 I've shared a lot over the last year about my love for Oval Beach and especially so, the magic of this Lake Michigan shoreline that we really soaked up during the summer months of quarantine. Saugatuck has a beach-town charm to it and really is one of the most lovely beach fronts you can imagine for being on a lake. The people are kind, it's kid-friendly but not in a tourist way, the downtown space is dotted with parks, small shops, and adorable real estate, and the proximity to the water is never lost on you. We adore Saugatuck.

For our trip, we went away for one night, a Thursday, since Sam's husband has Fridays off and Andrew can work virtually from home with enough of a notice. This took care of our husband's work needs but also ensured our other collective three kids were taken care of. We found a small hotel minutes from the beach, with two queen beds (I shared with Lachlan and Sam shared with Emery) and free parking, but perhaps more importantly, with a heated pool. This came in handy when we were hit with chillier day than normal for August and we wanted a change of pace from the beach (read: L had some big emotions and we tried a location switch).

Sam and I split the cost of the affordable room, swapped Ev's car seat in the back of my SUV for Emery's, and then both covered our own excursion, food, and drink expenses which included a boat cruise and wine, light lunch, dinner, and Friday morning breakfast before we headed back home to our families in time for lunch. Oh, and there was ice cream of course.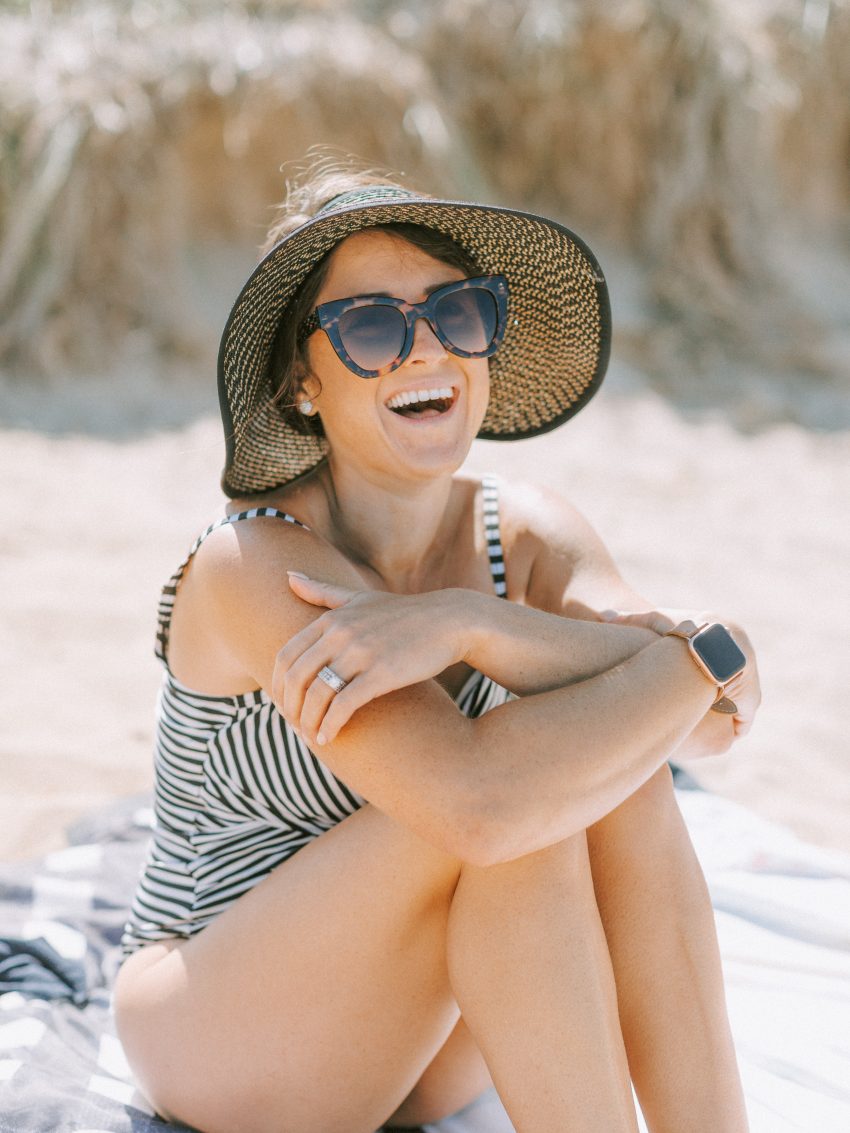 Aside from hours of swimming-centric fun during the day, we wanted to find a special excursion type activity to do with the kids in the evening around dinner. In the summer the sun sets VERY late over Lake Michigan making for long warm summer evenings. And Sam and I knew how nice of a change it would be on this trip, if even just for a day, to be stroller, diaper bag, and little kid free so we wanted to really make the most of that! Enter The Star of Saugatuck boat cruises, a real Lake Michigan gem.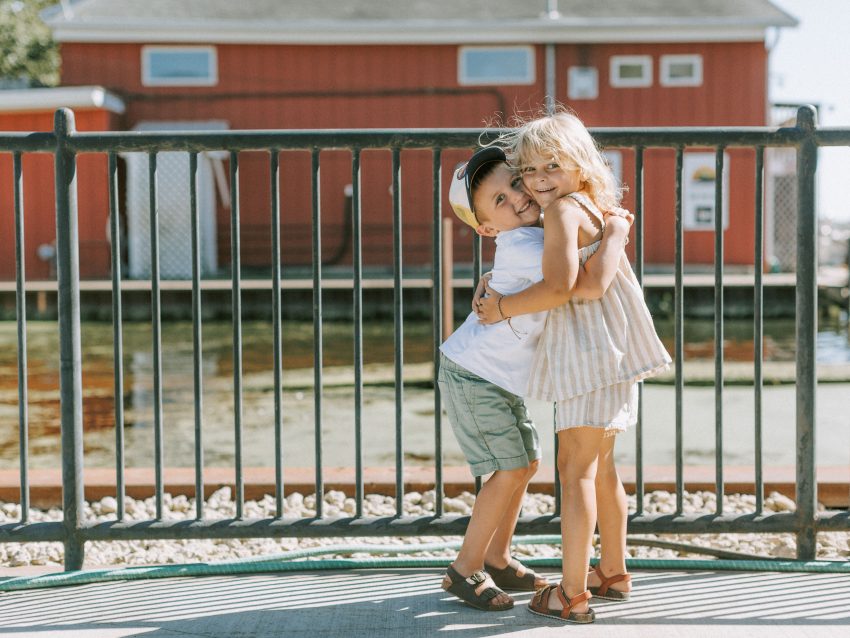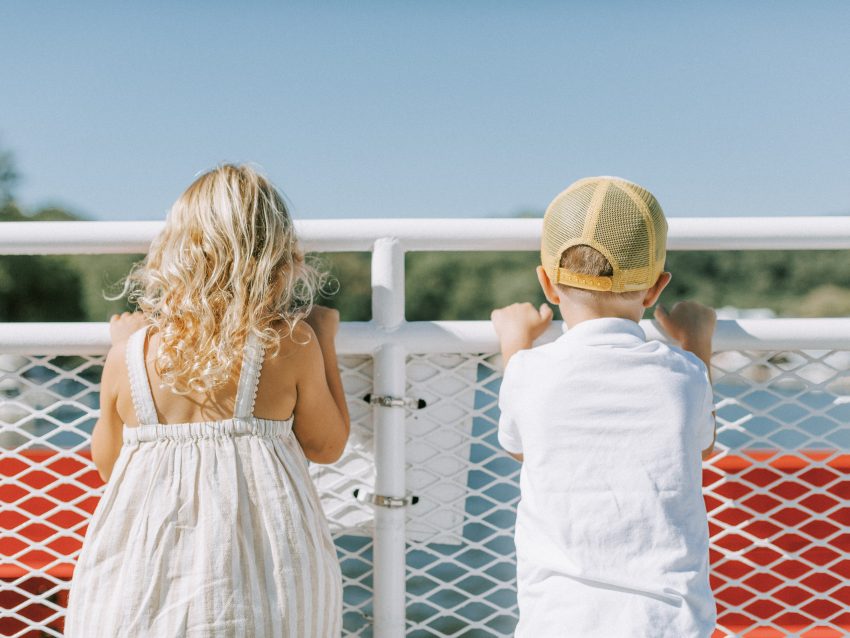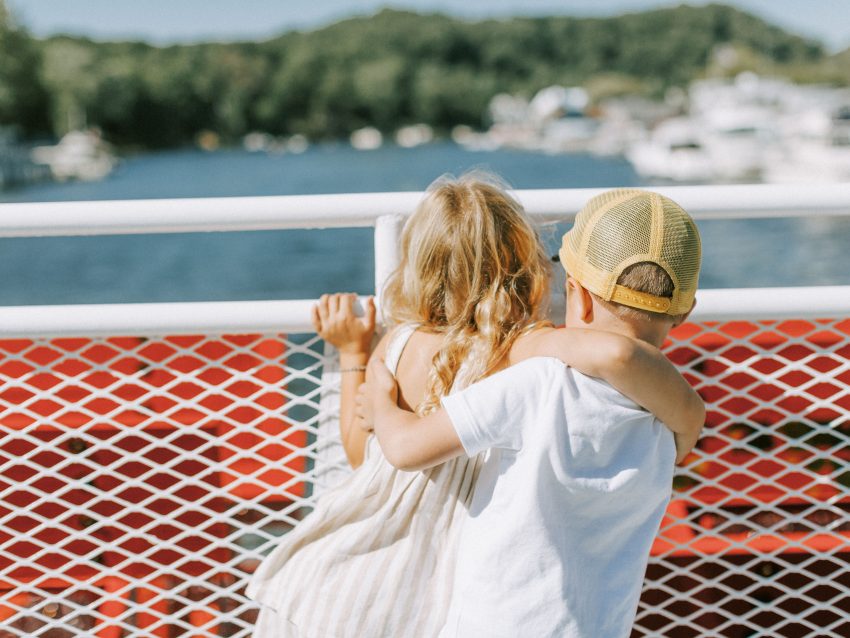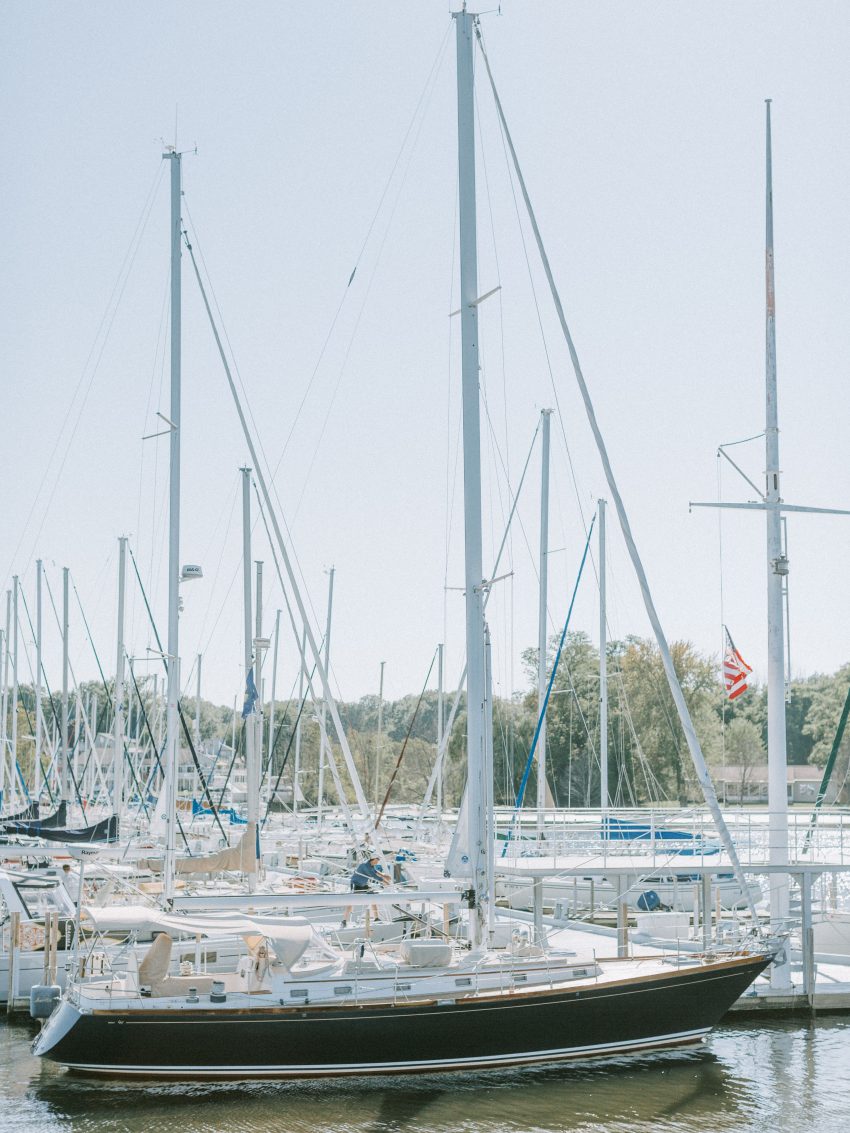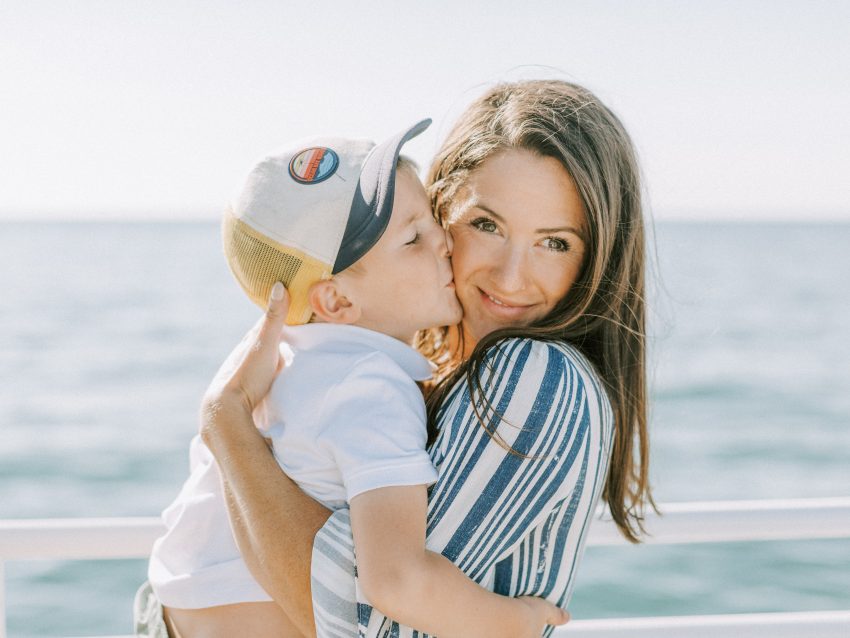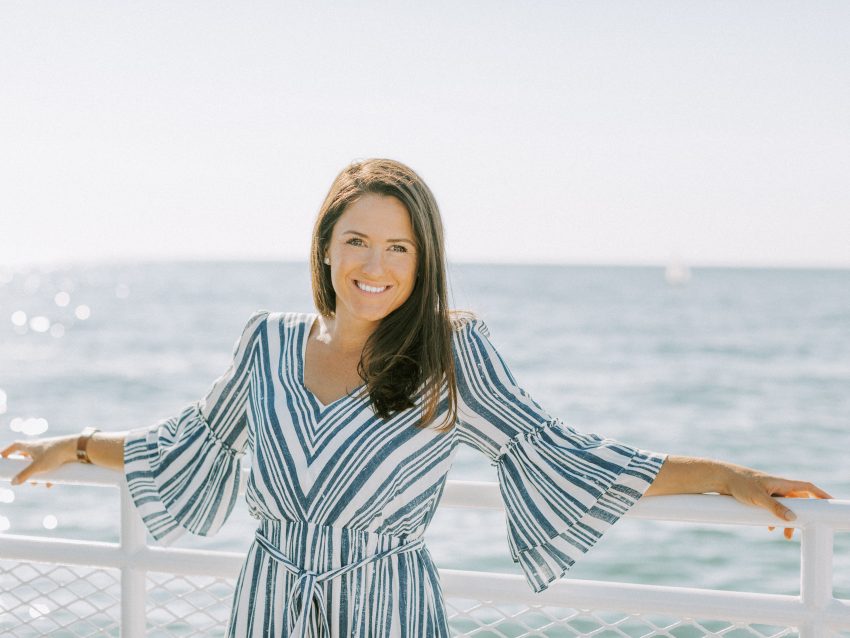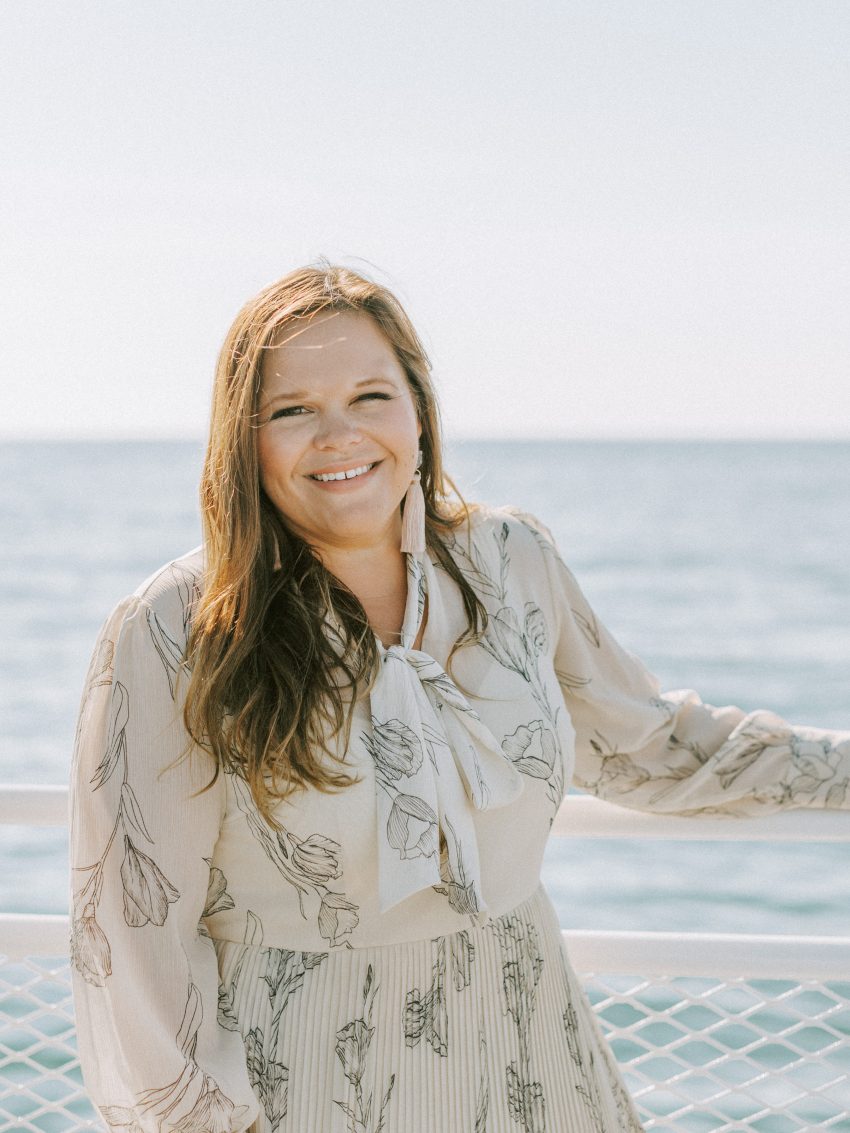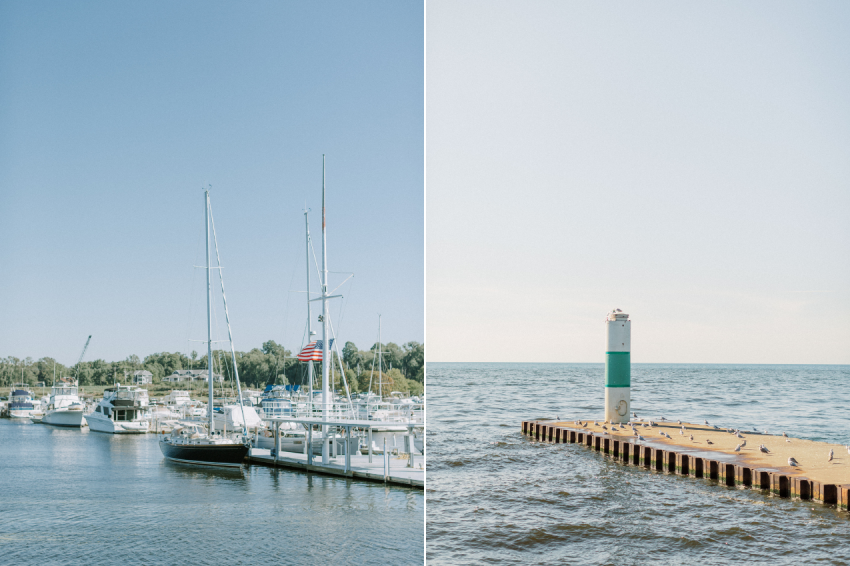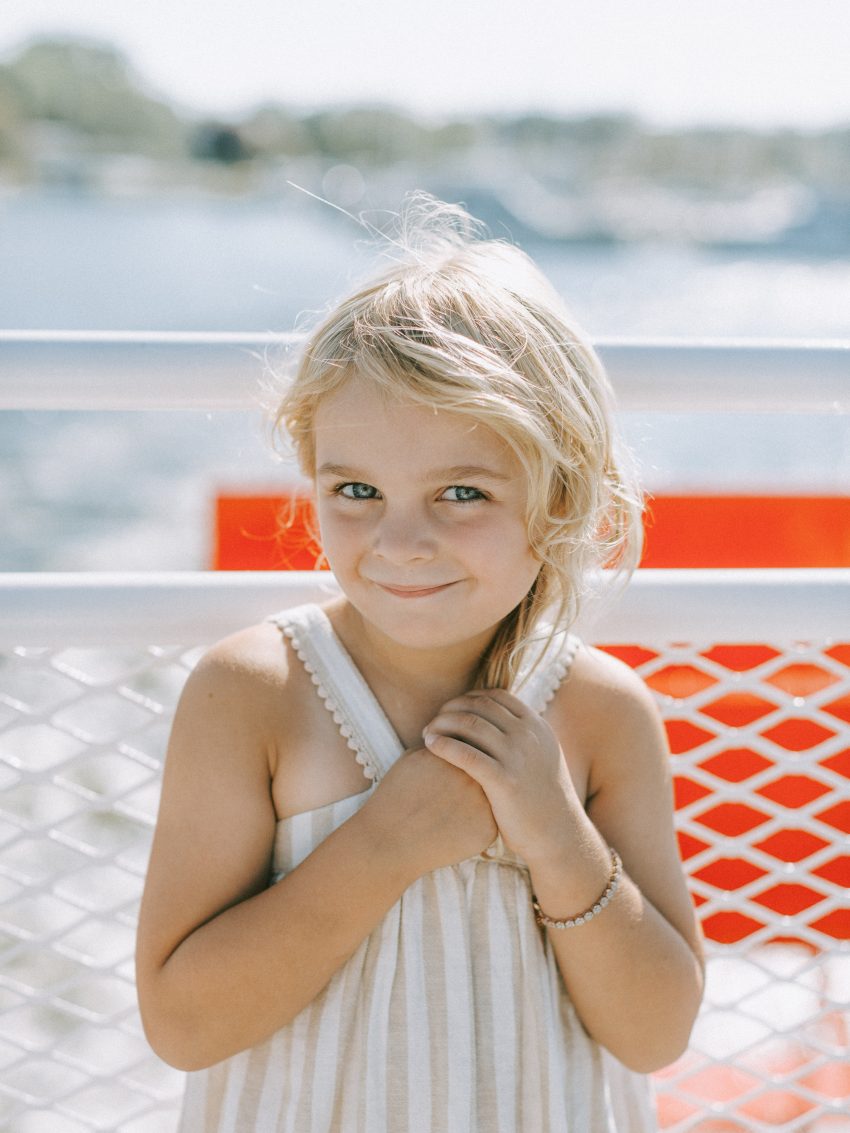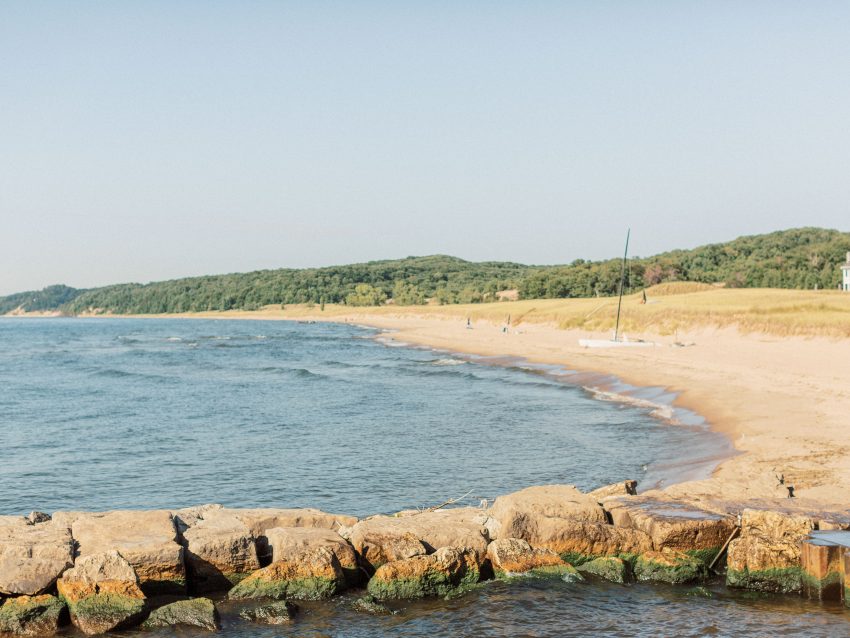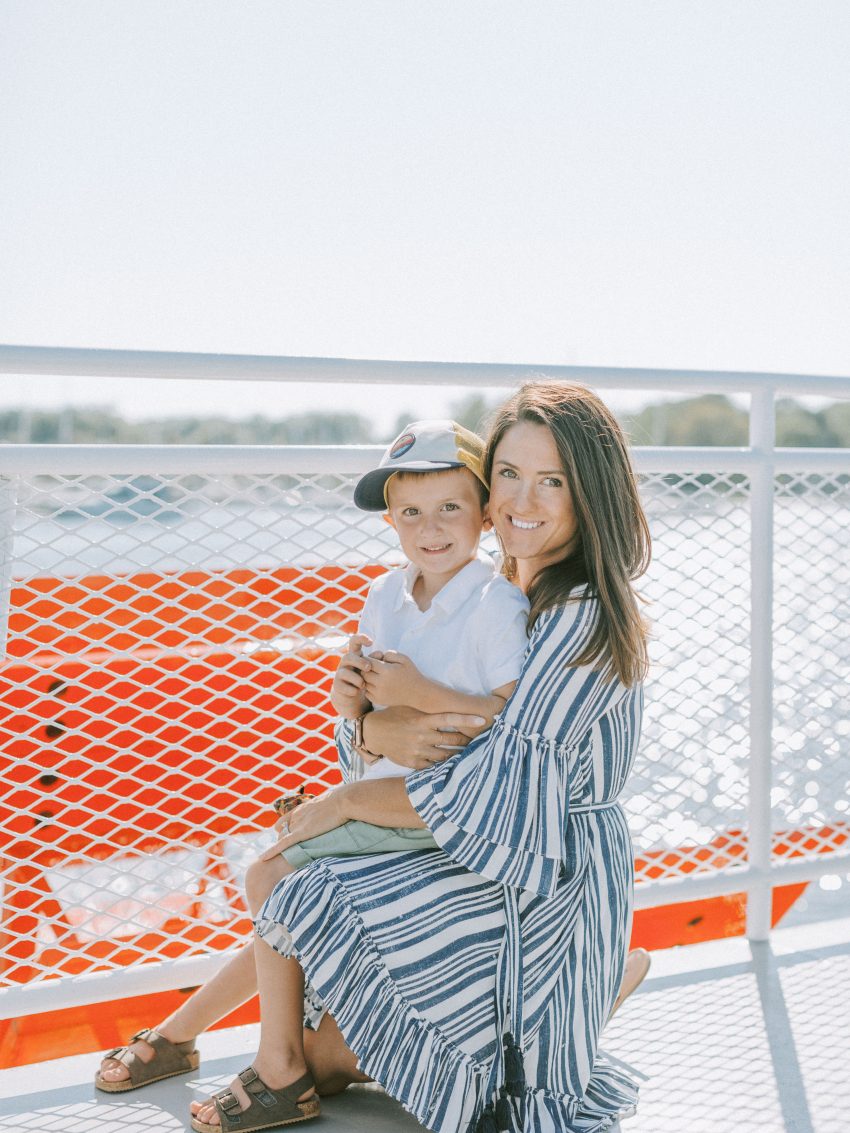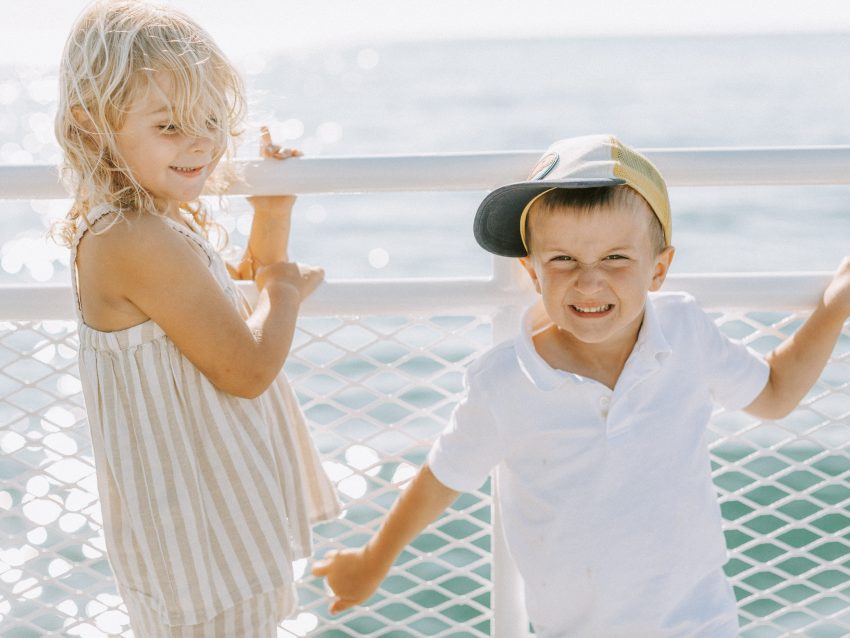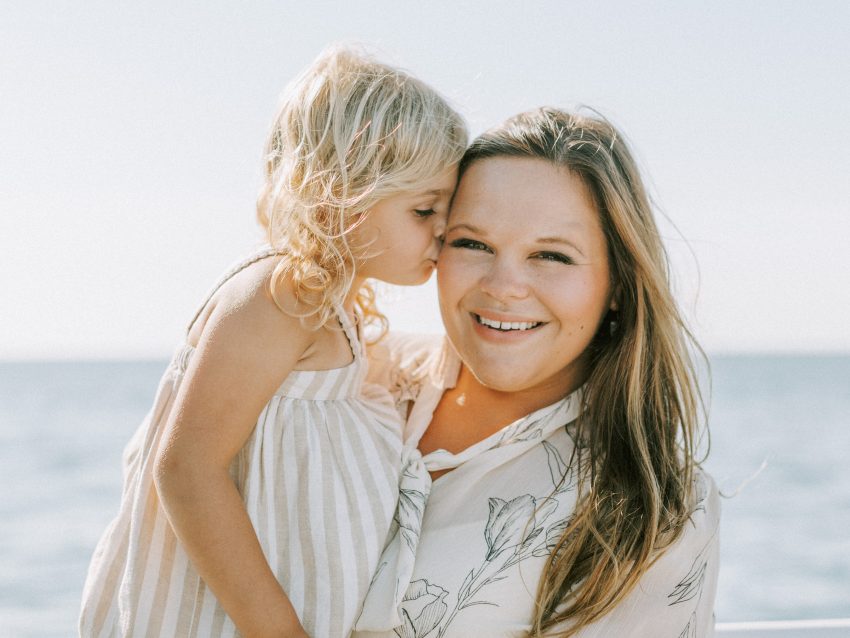 The boat cruise was a highlight of the evening and loved by everyone. The hardest part of the experience was reminding the kids to put on their mask anytime they left our table to meander over to the edge to see the water! They kept wanting to chase one another around and hang off the edge of the top deck fence; and with such stunning weather I wanted to do the same. While we considered buying tickets to the sunset cruise which was the trip after ours, we took the earlier journey at the urging of the cruise team so that we could enjoy the team's commentary over the boat's speakers AND make it to dinner at a reasonable hour.

Sam and I also enjoyed a glass of wine during the trip! That was a lovely treat.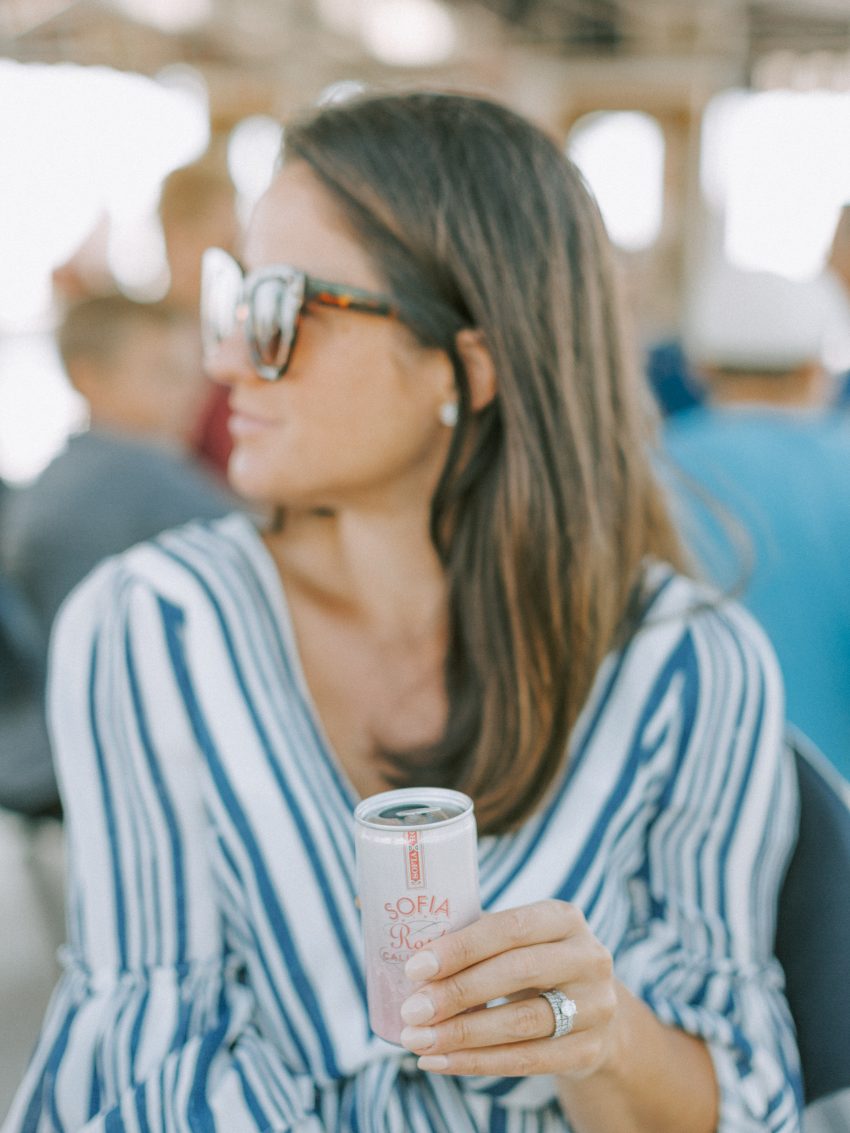 Finally, it was time for our dinner out! We wanted to find a place that offered outdoor seating, vegetarian options for Sam, kid-friendly options for Emery and Lachlan, and did not have more than a 45 minute wait. We ended up scoring an immediate seat at an outdoor picnic table at Wicks Park and greatly enjoyed our food. The Grilled Cheese Shack was another outdoor and kid-friendly option we considered for dinner AND right across from where we ate to boot.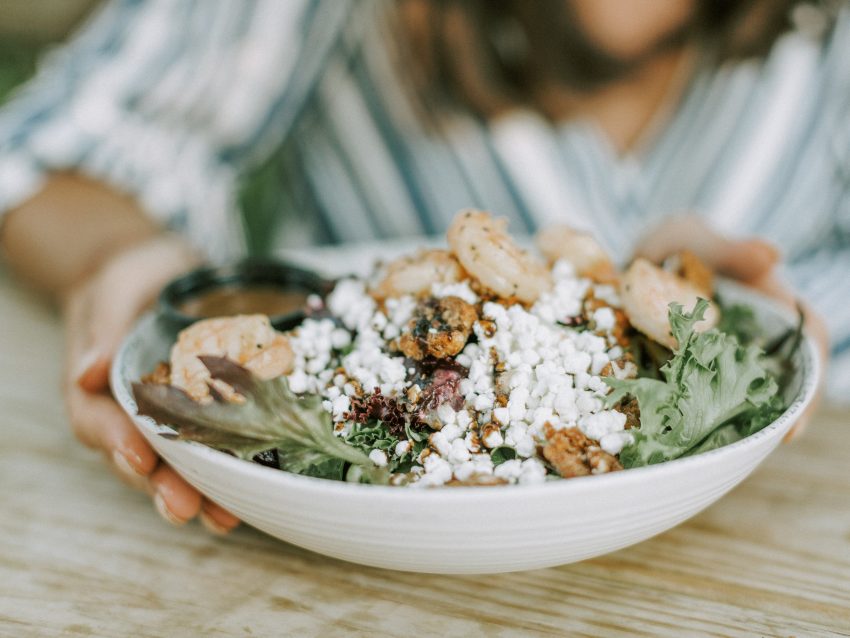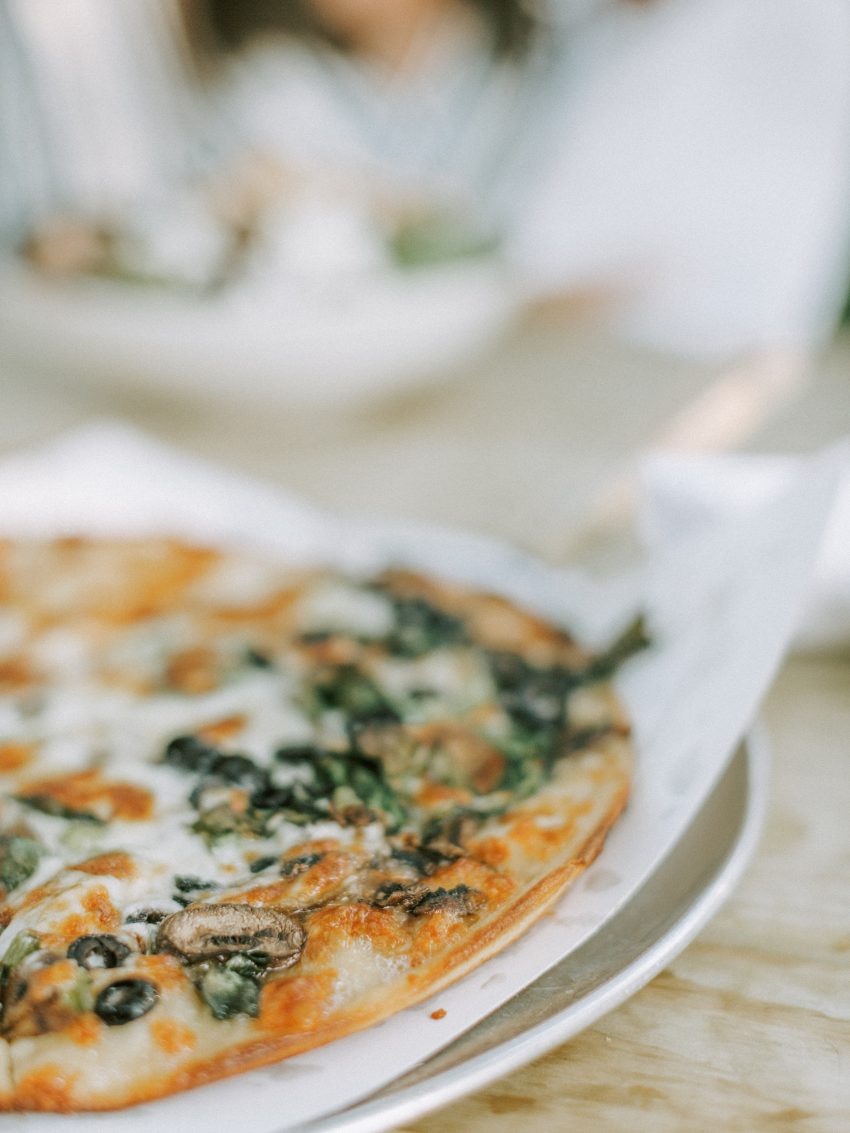 And then for a sweet ending to our night, I drove us all over to Palazzolo's Artisan Dairy for the most delicious ice cream you can imagine! Palazzolo's is local to Saugatuck and anytime I can support a local small business, I do. We all grabbed our treat of choice and drove the few minutes back to the Beach Way Resort to sit by the pool and indulge.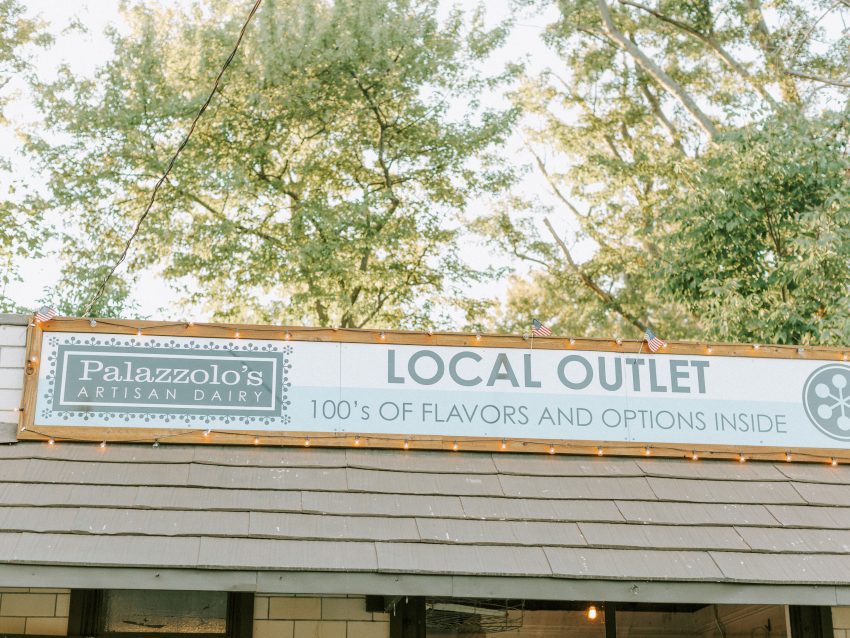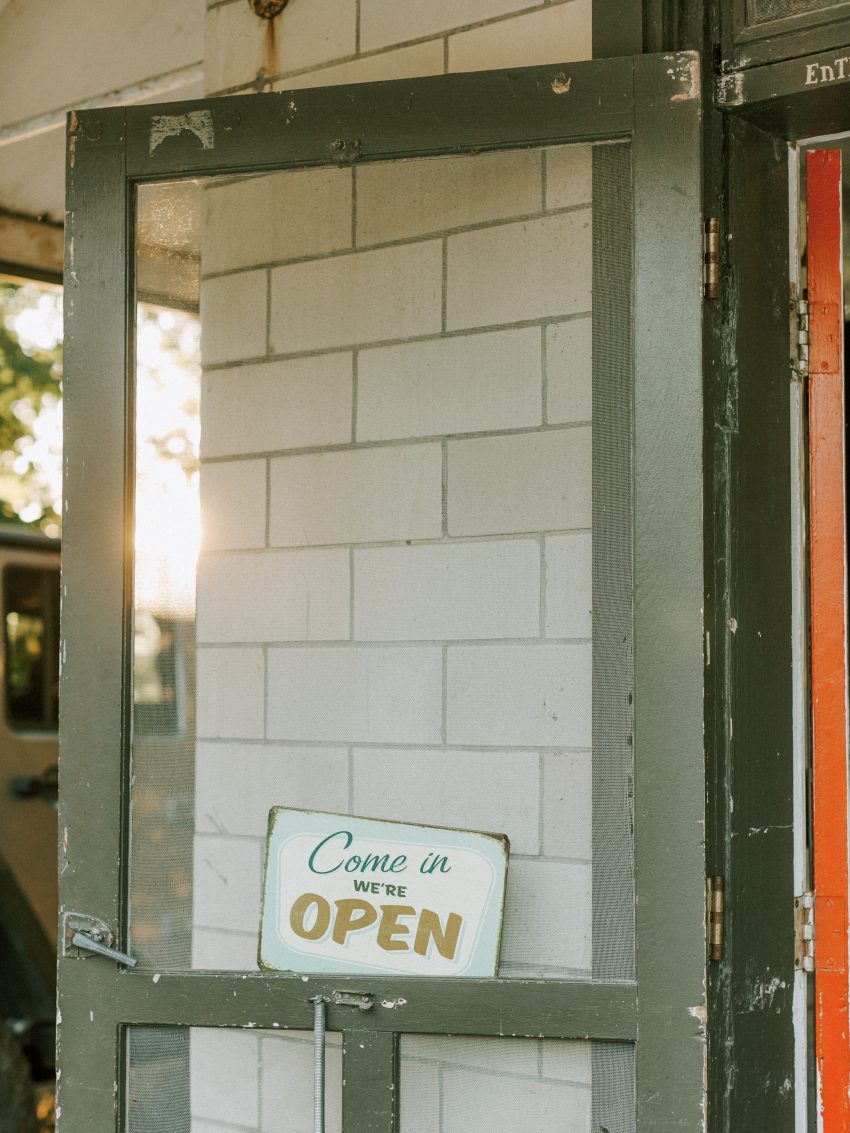 Toasted coconut almond fudge. YUM.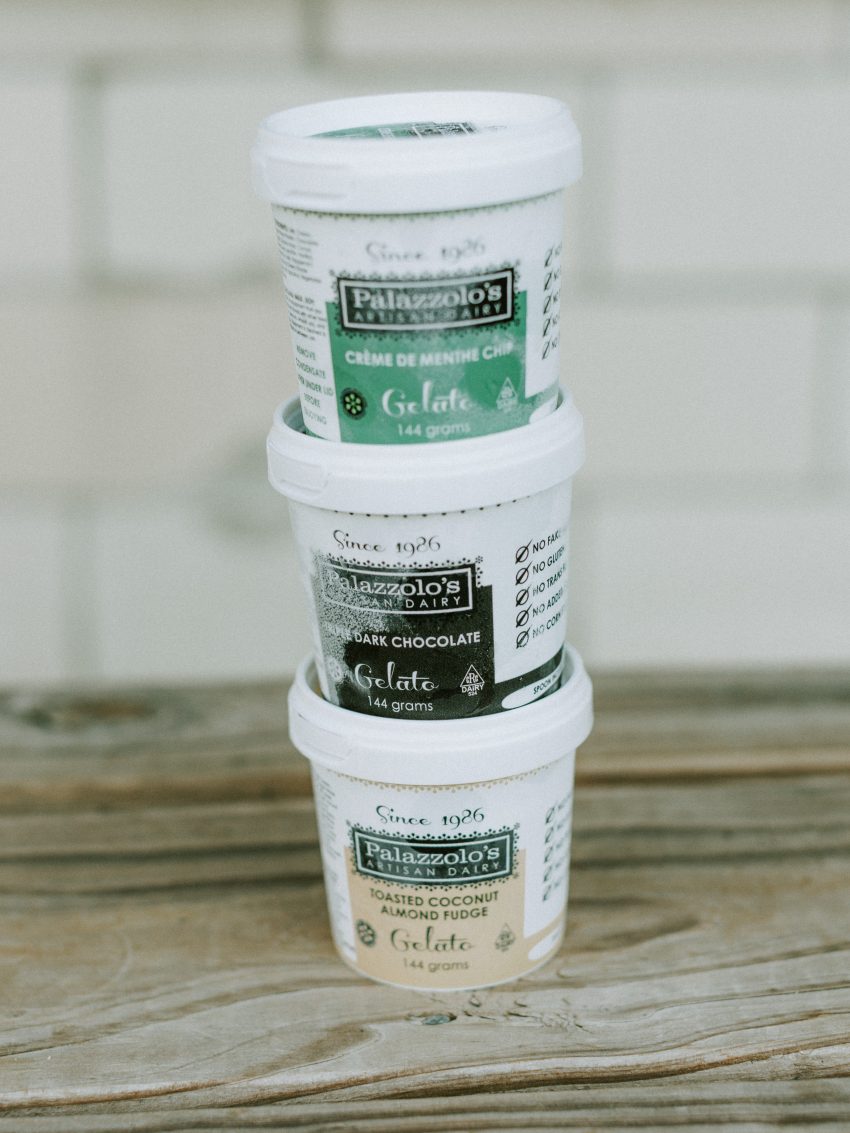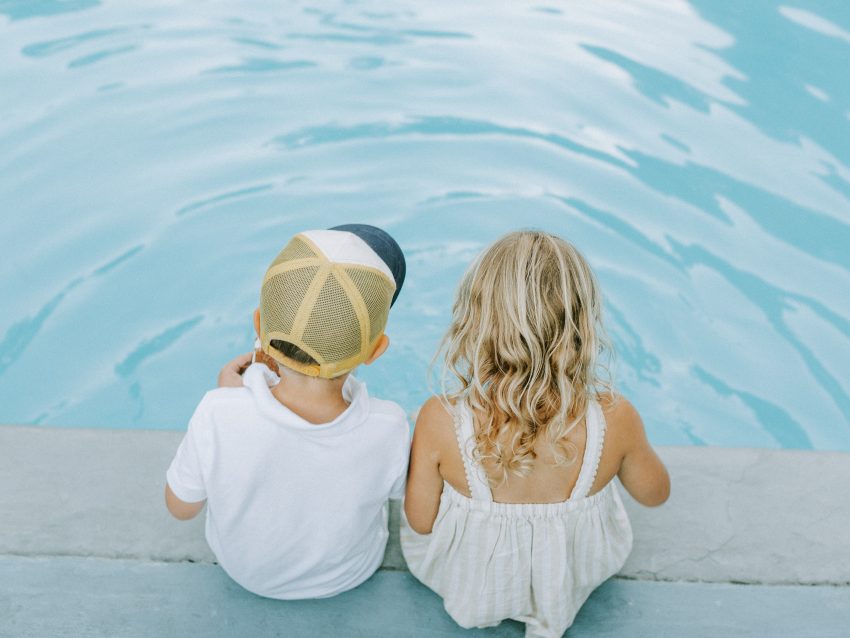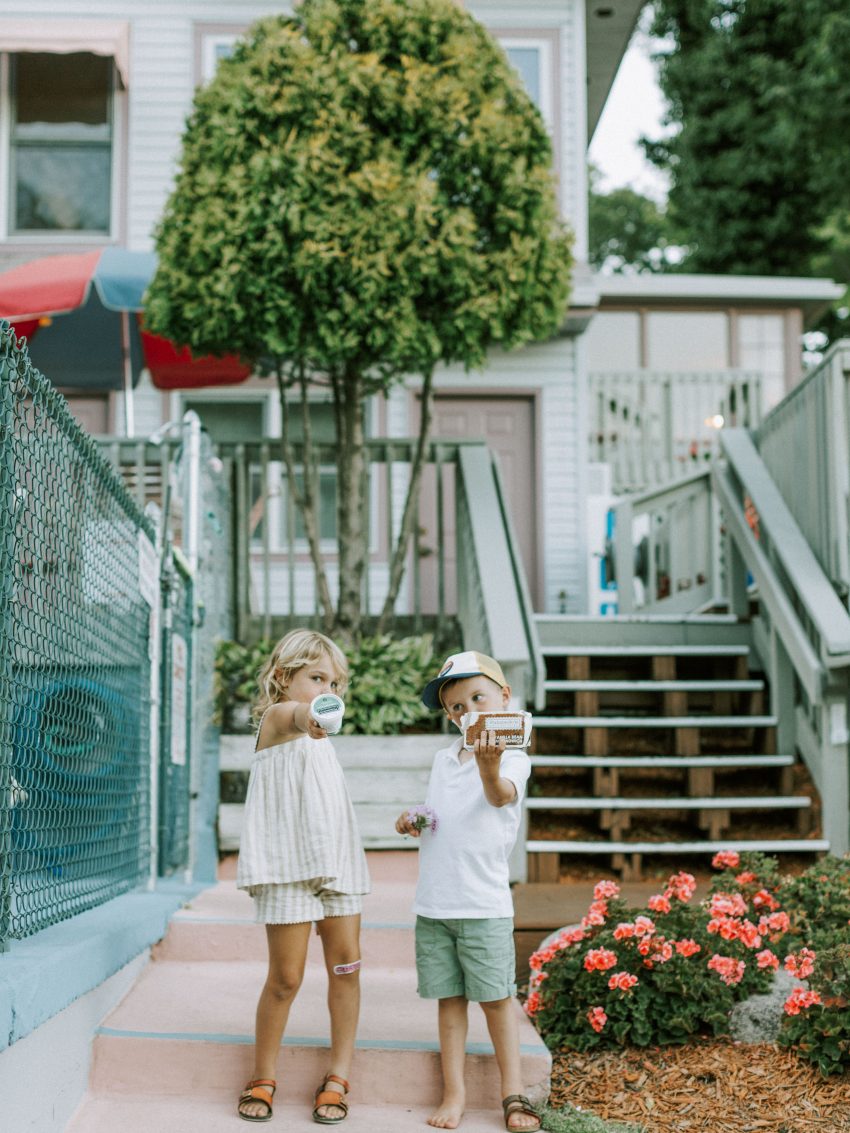 If Lachlan's missing shoe in the above photo is any indication of how long it would take to get the kids to fall asleep . . .

A few random notes and thoughts about this trip!

• While The Beachway Resort is charming and conveniently located close to the beach, what we didn't love is the plethora of smoking guests that seemed to loiter just about everywhere on the property, like around the pool and outside the rooms (most of the rooms are motel style with doors opening up outside instead of into a hall). I'm not sure where else we would have ended up staying had I of known about the smoking ahead of time but if this is a deal-breaker for you, consider a different place to rest your head.

• A trip like this doesn't have to be fancy or over the top! Originally I had pitched the idea of two nights in Chicago with a dinner out, trip to the aquarium, and who knows what other big things I was dreaming of. And while I would love to make that happen one day when the kids are older, this simple retreat just an hour away was just what the doctor ordered. We could have easily come home after dinner too, had the hotel stay been too much of a logistical or financial hassle!

• Along the same lines of my point above on keeping things simple; research how to be a tourist in your own town or city and then do the actual things that tourists come to do! It sounds so elementary but we go about our every day and often miss the very things that make our hometowns (and surrounding areas) stand out. Aside from the boat cruise we took, I looked into a sand dune buggy rides, the hours of the $2.00 chain ferry, and some bed and breakfast options that would have been fun. Even though the trip was simple we managed to squeeze SO much fun into less than 24 hours together!

• Talk to your kiddos about the point of the trip and why it is special. Leading up to our time away I would ask Lachlan if he was excited about the trip and what he was looking forward to. I packed more beach toys than usual to hype it up and asked Sam if she would be comfortable bringing her camera to document parts of the experience. Even when I was putting this blog post together Lachlan looked over at my screen and asked me when we were going back to the beach. Children see things so differently than us and the seemingly mundane can actually be quite eventful for them. As such, how we speak and act says so much to them.

• Like anything that can start to feel like a chore if you don't plan accordingly, a trip like this with the associated logistics, is best executed when planned WELL in advance. Given Covid-19 mask mandates, the emotions of our two independent kids, swim safety and pool toys, Sam's camera, parking, etc, I'm amazed we pulled this off so well. But then again we're mothers (and had three less kids than usual!) so I shouldn't be so surprised! I'm excited for next summer (Sam, are you?!).

Fellow mom friends, have you ever taken a trip like this with your children? I'd love to know below! Xo