I was scrolling Instagram one night in April and while on my explore feed came across a photo of Mimi from The Tiny Tassel. Instantly I was drawn to her playful, colorful, and vibrant self, which of course, as I quickly came to find out, matches perfectly with Mimi's handmade accessories and clothing brand. I noticed she's located in Charleston and knowing I'd be in her area in September sent Mimi a message with admiration for her work AND a promise to stop into her shop during my travels.

Then I thought, wouldn't it be fun if beyond just a face to face meeting in September, Mimi and I joined forces and created a RB Soap Co. x The Tiny Tassel holiday collaboration? Something to highlight our handmade products, small women-owned businesses, and love for color and creativity? I pitched the idea to Mimi in May and by June we were already to work brainstorming ideas for an ideal ready-to-gift holiday box collaboration which is what's highlighted here in this blog post! I'm so thrilled this unveiling is finally here.

Introducing the RB Soap Co. x The Tiny Tassel Holiday Collaboration! Included in each box is:

A handmade RB Soap Co. bar named 'Rainbow Row' to celebrate both the colorful architecture on one of Charleston's most popular streets and Mimi's home-base. The bar is two-toned and naturally colored with a calendula petal infusion and rose clay. Keeping a summery fresh vibe in mind the bar is scented with citrus-inspired oils and topped with colorful, rainbow-esque dried botanicals and seeds. Each bar is fastened to a wood cedar dish with dusty blue silk ribbon. And in the box from The Tiny Tassel is a pair of Mimi's handmade Crabb earrings, which are a lightweight, natural woven rattan hoop design featuring three different handmade tassels. For this limited edition creation Mimi used tassel colors in orchid, lavender, and cornflower to compliment the hues in the soap.

We both wore a pair of the beautiful earrings during our collaboration photoshoot so you can see just how darling they are. There will be a limited amount of boxes available in both my shop and Mimi's when we launch our respective holiday collections on December 1st. The boxes will retail for $50.00 and come wrapped with a blush belly band that reads, 'Comfort & Joy.' Whether you have a secret Santa gift or special friend to shop for this season this is a wonderfully unique option we'd be grateful for you to consider!

A special thank you to Sirena of Aneris Photography for capturing us gals one hot afternoon in mid-September as we danced around Rainbow Row in our tassel earrings, talking about business, beauty, and life. Our time together was so short but certainly sweet and full of deep belly laughs. I'm honored to share a part of the holidays with you this season, Mimi!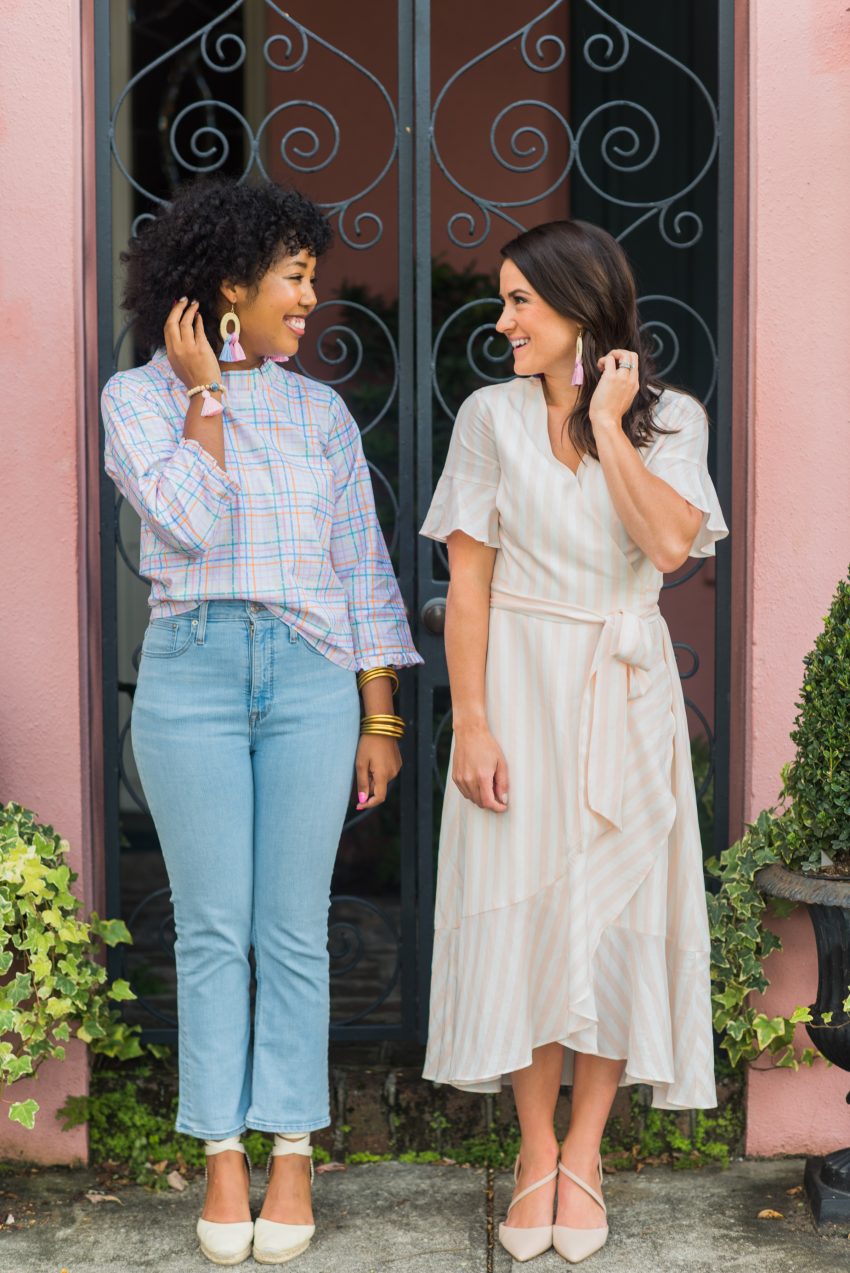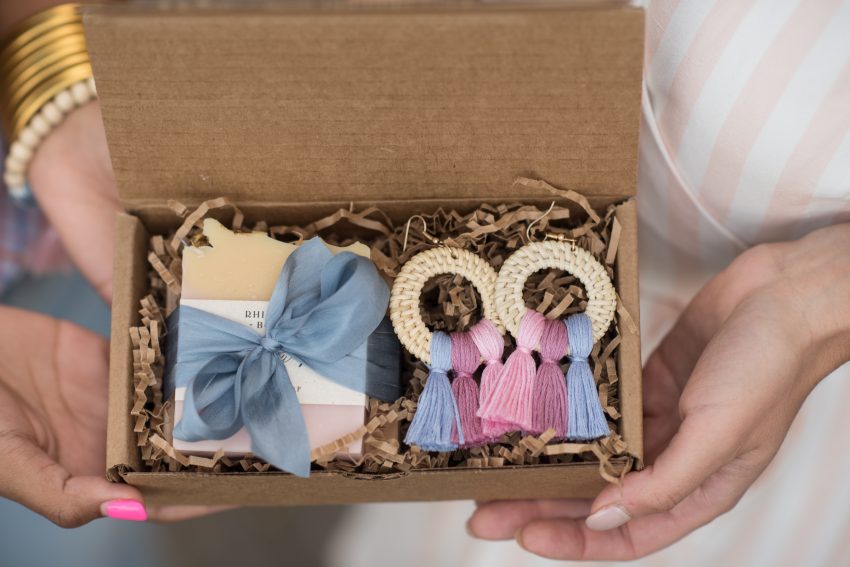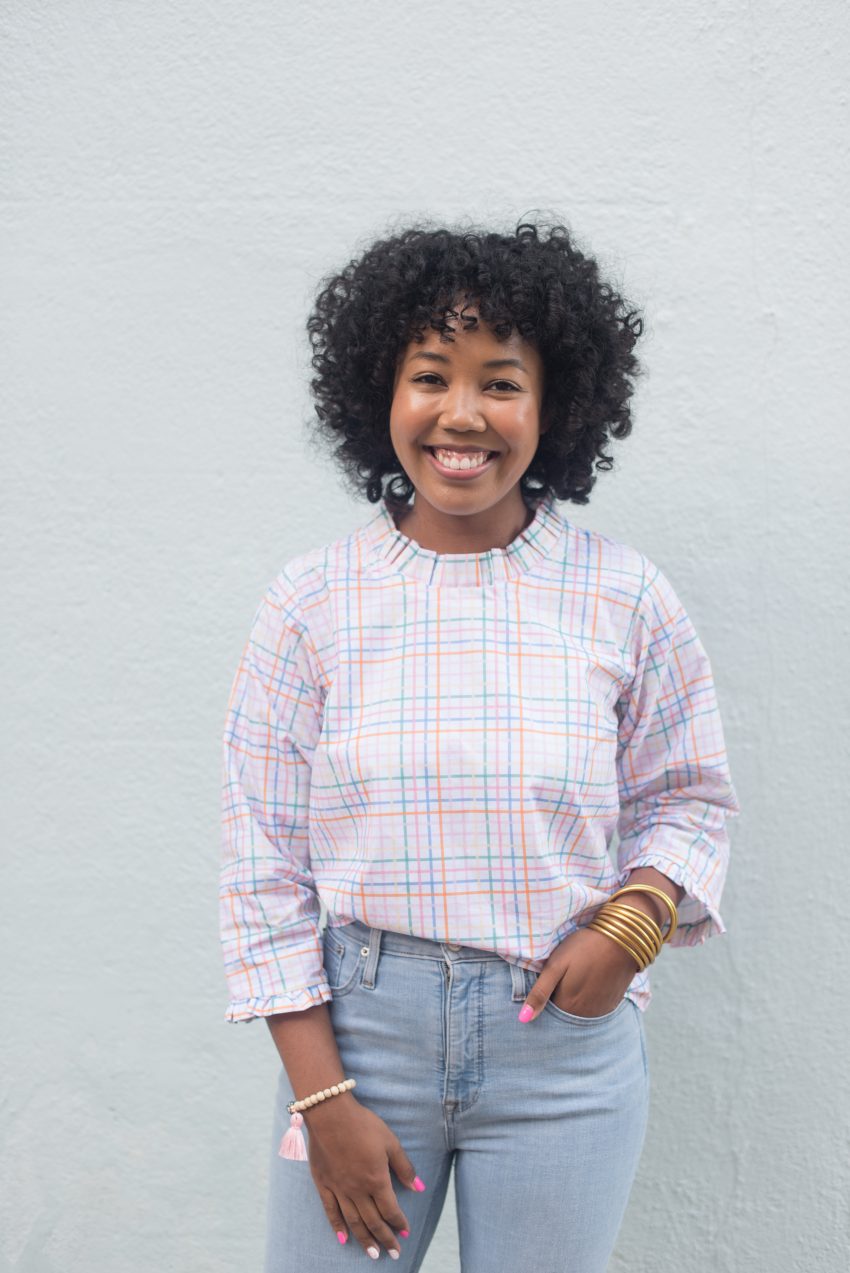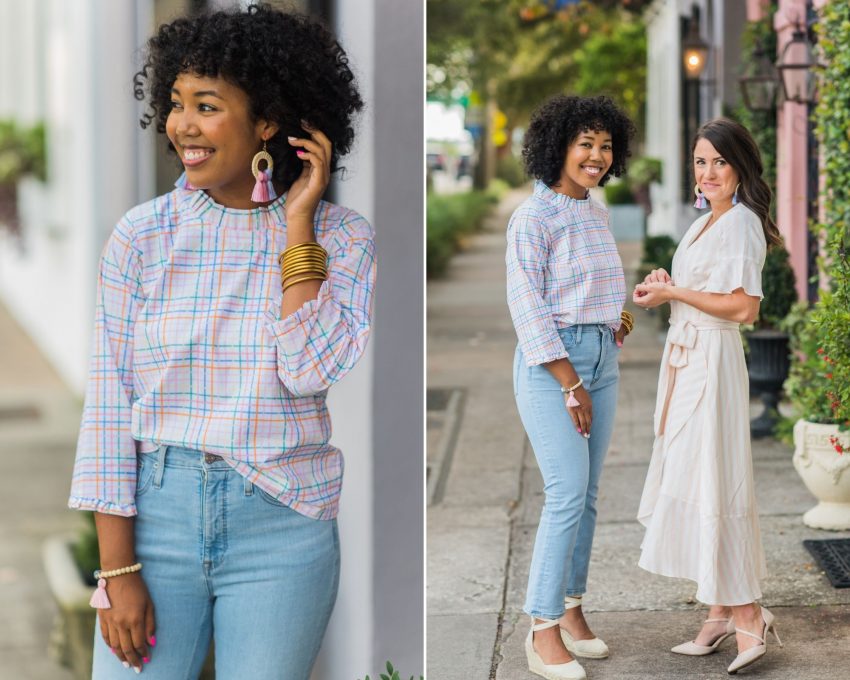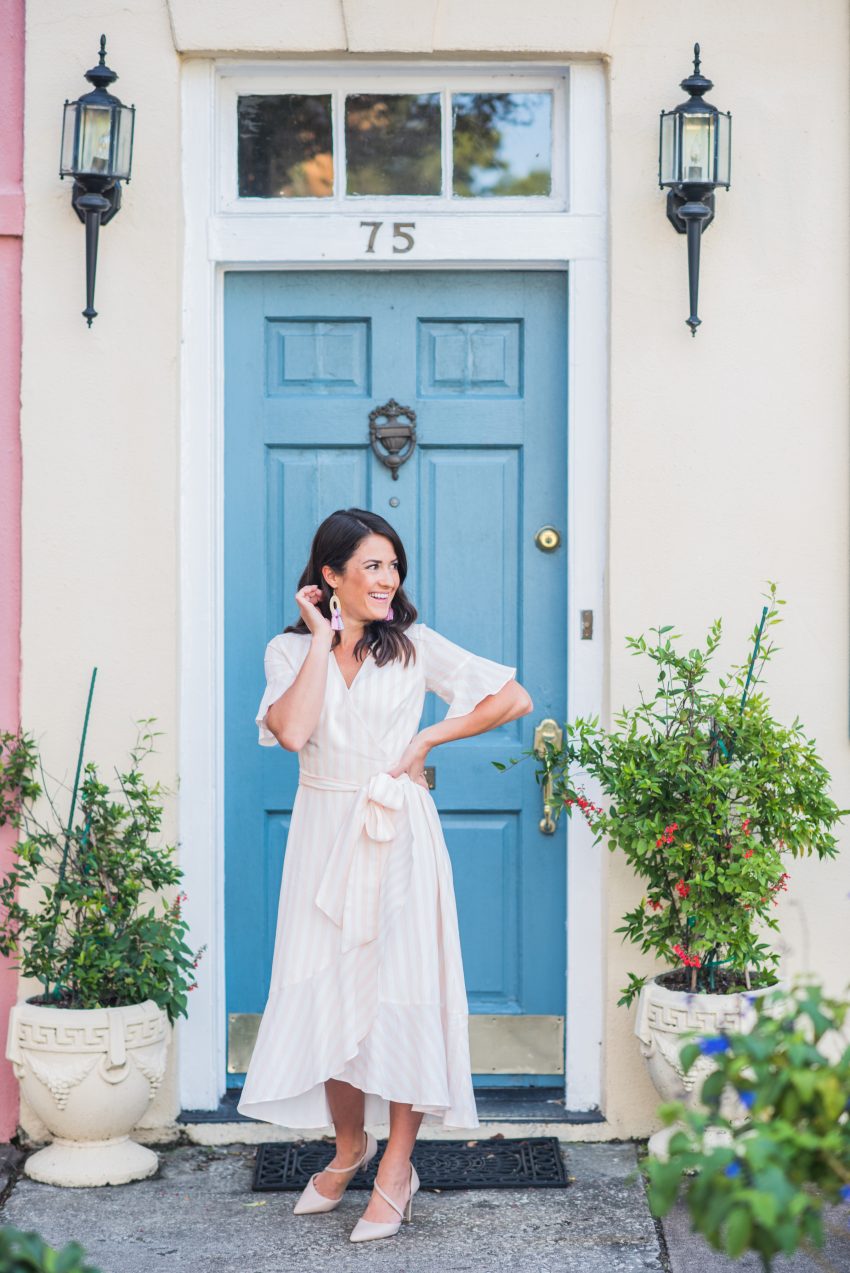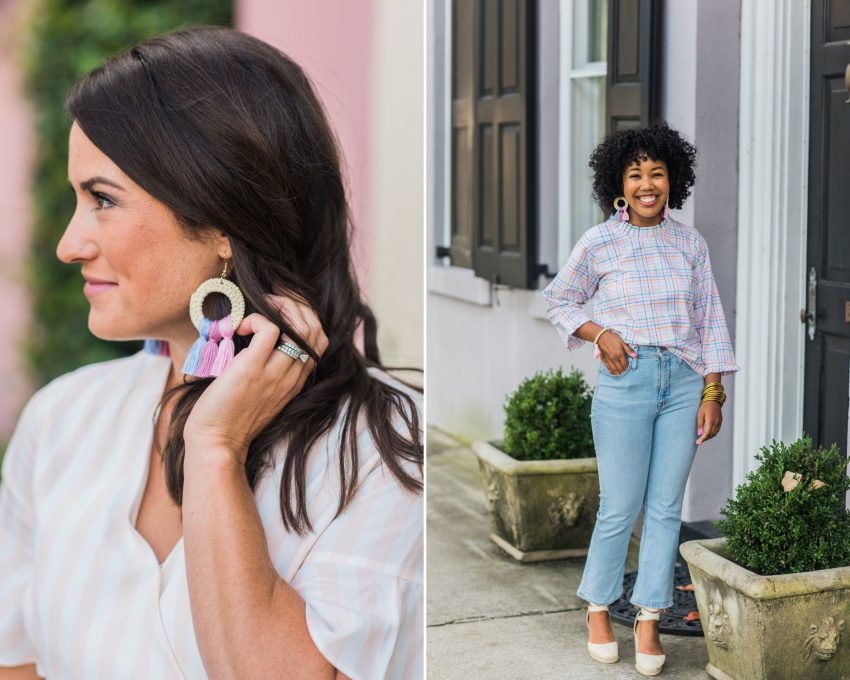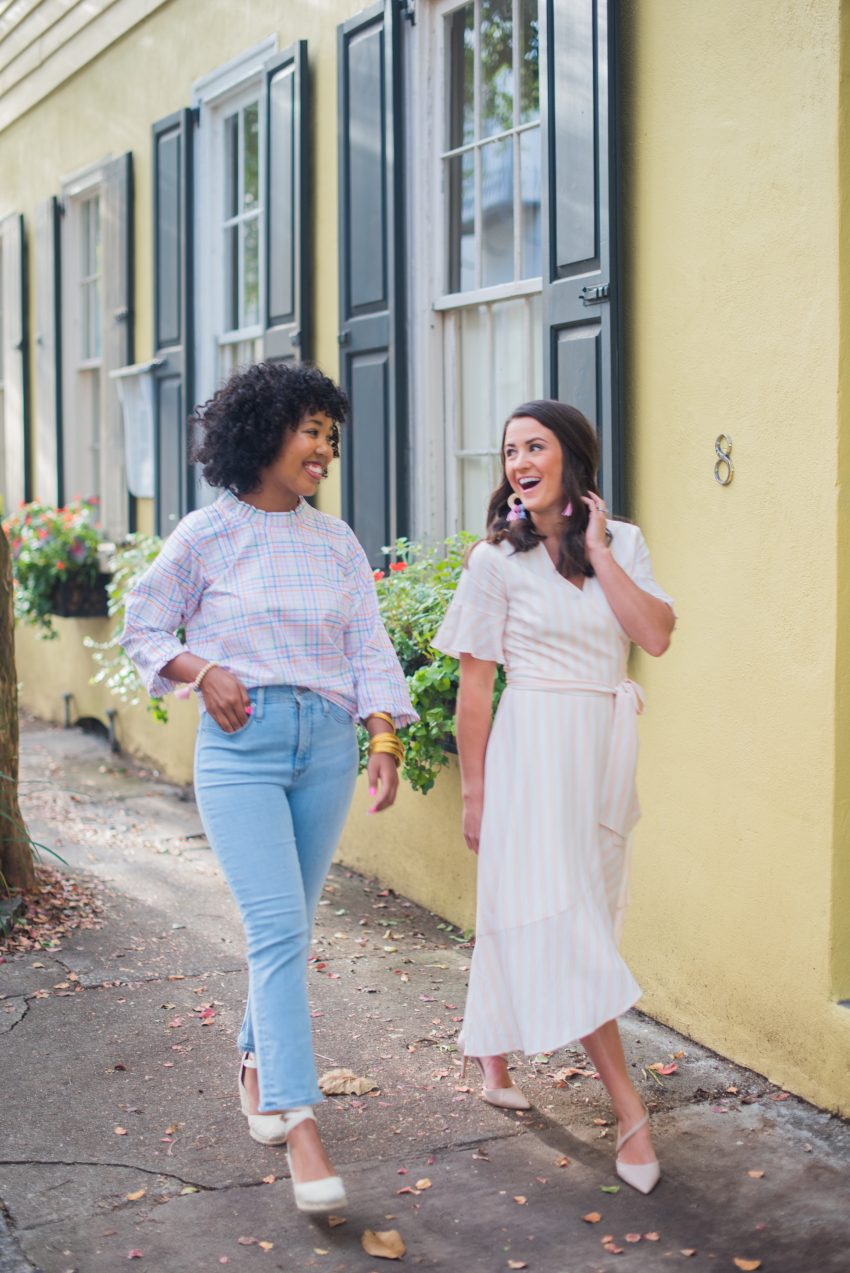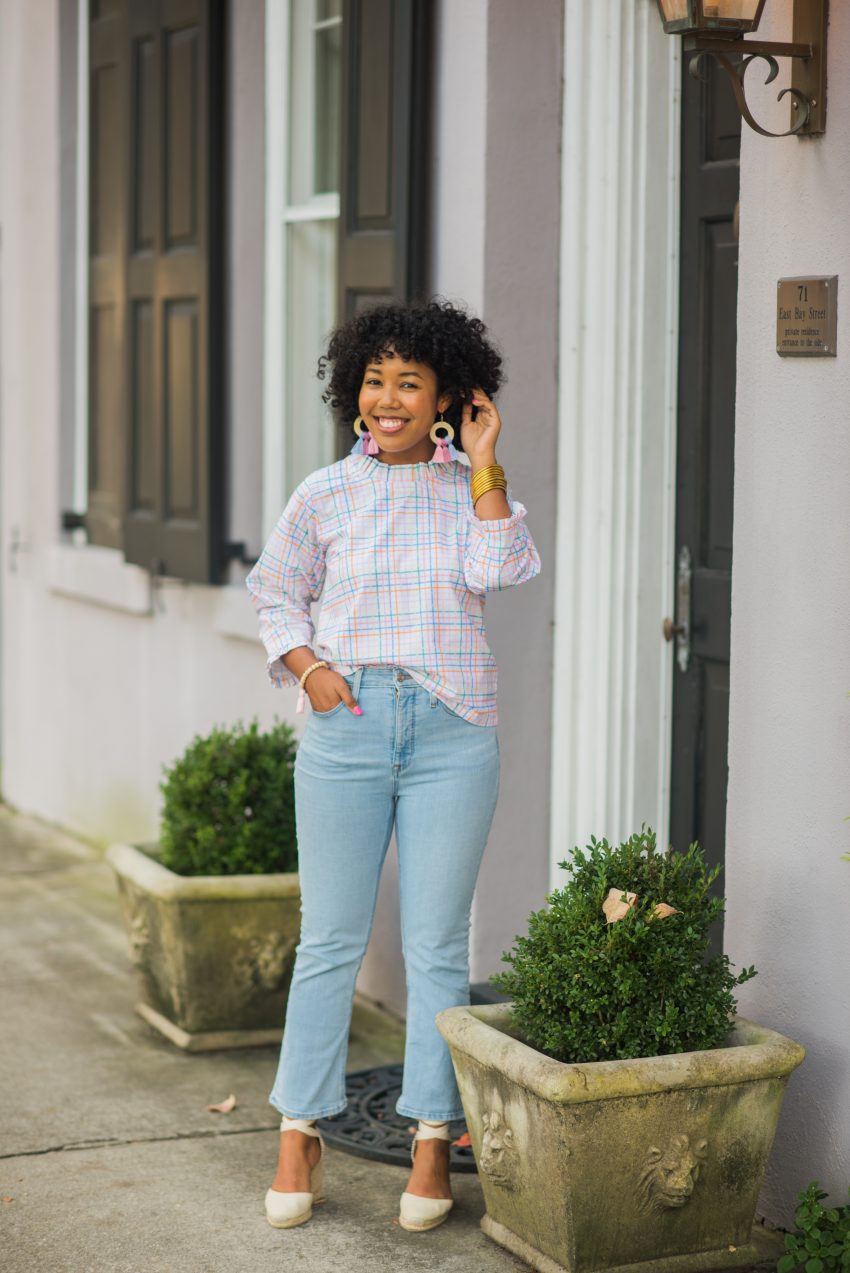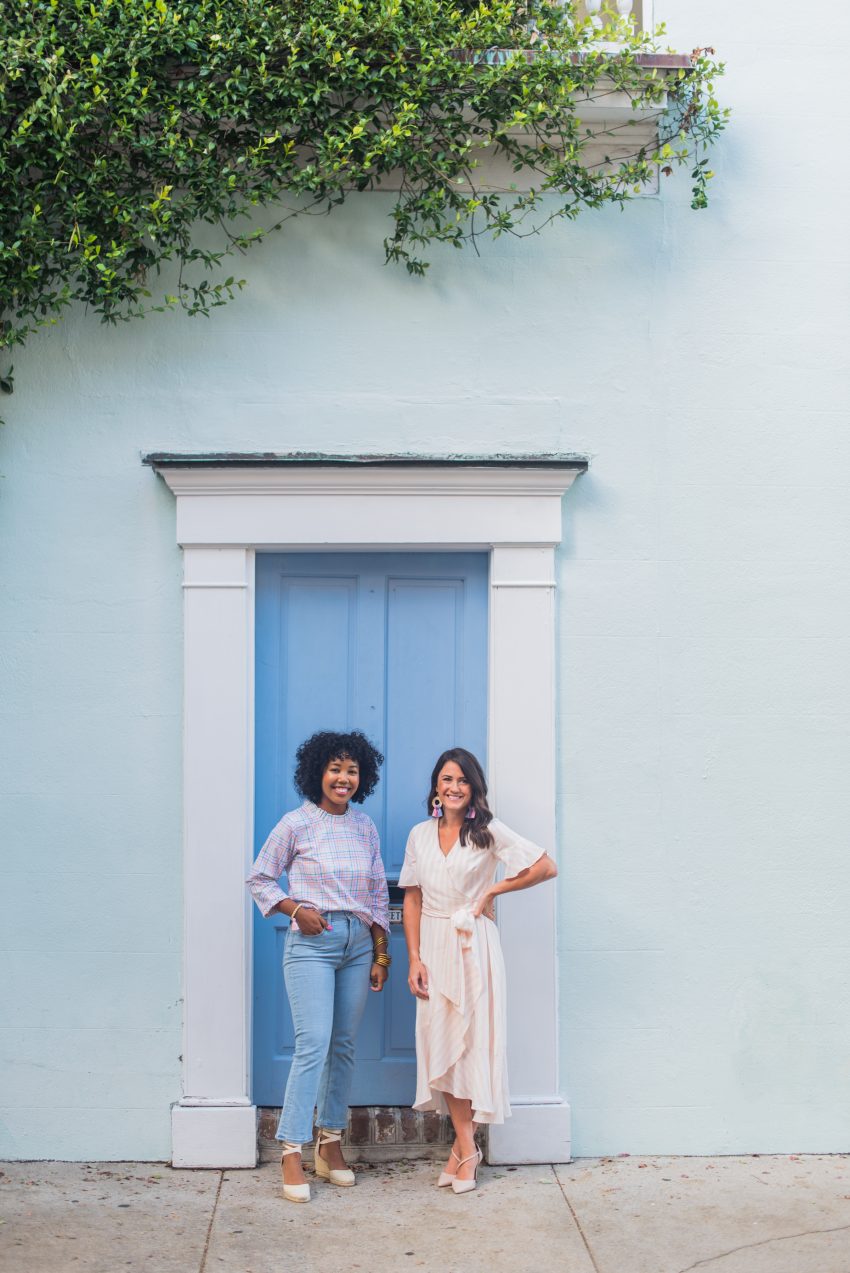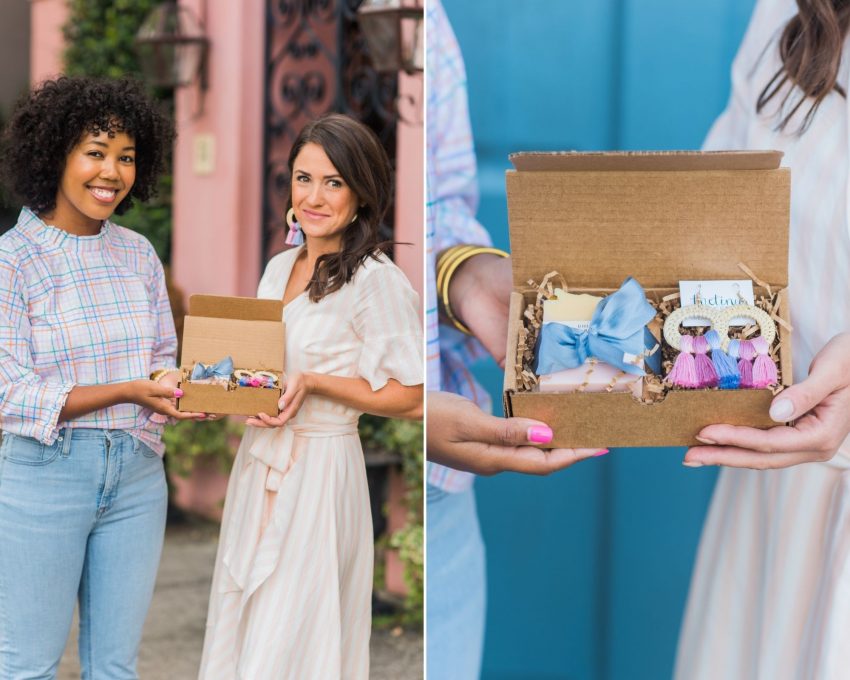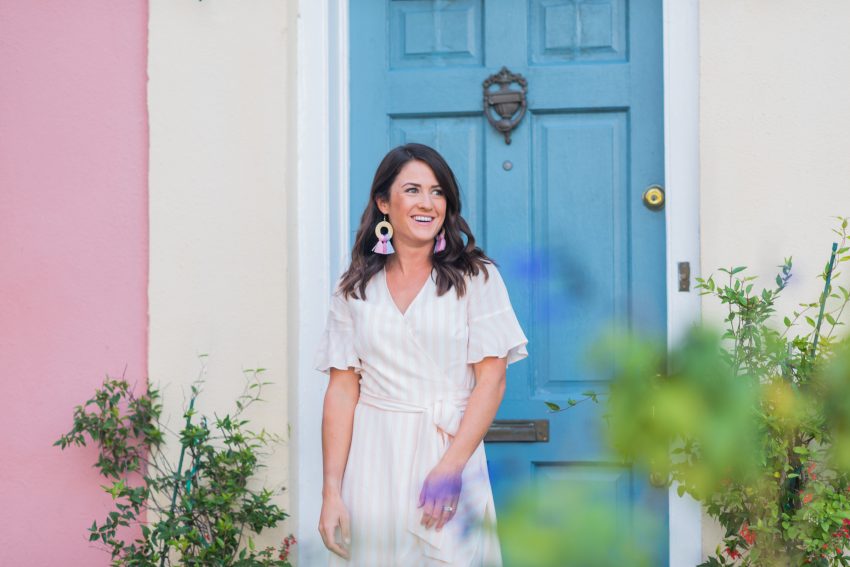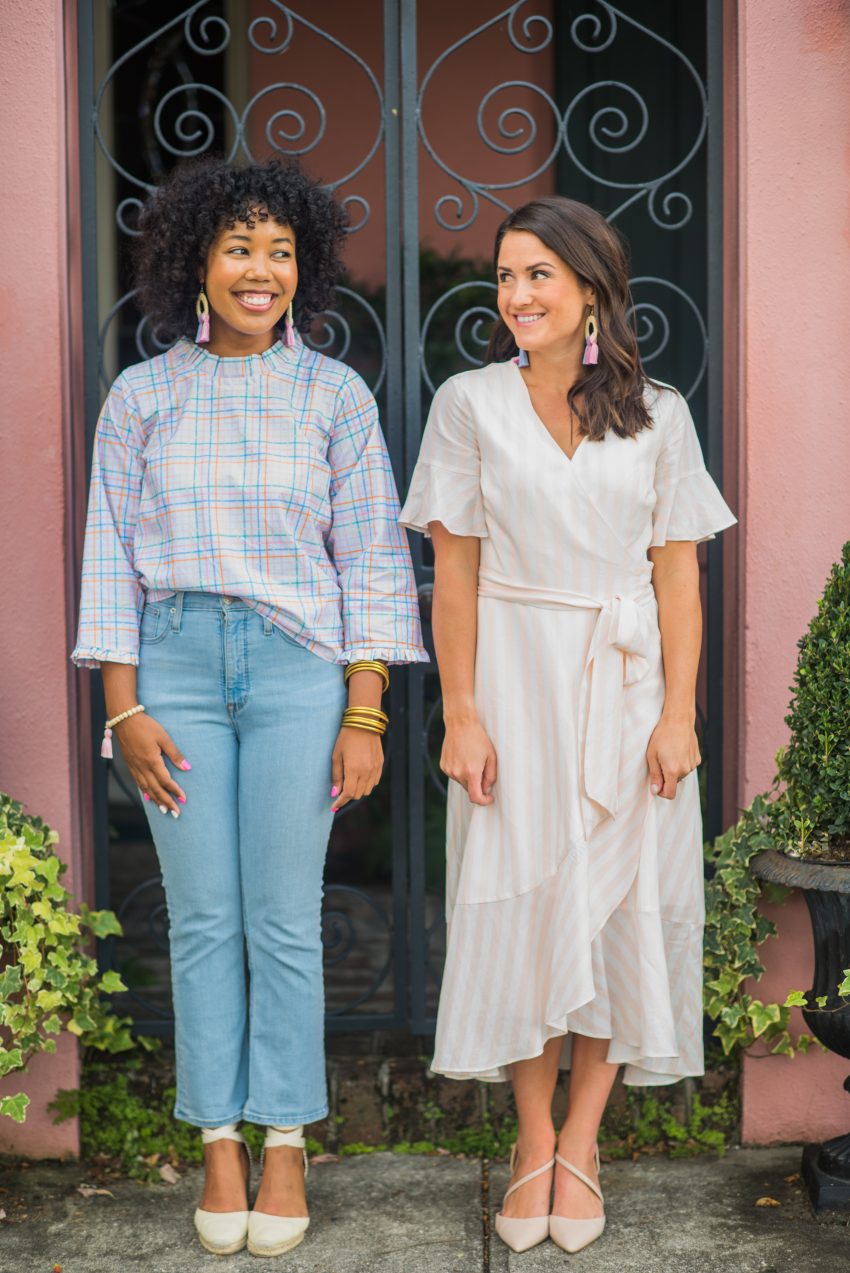 While my shop is currently down as it's being prepped for the holiday launch in a few weeks, Mimi's shop is packed full of beautiful items if you want to get a head start on your holiday shopping! If you're in the Charleston area, then lucky you, too. Mimi's new shop is opening next month so you can plan on shopping in person then or in the very least, stopping in to say hello.

If you have questions about the collab please drop them below! Xo