If you're familiar with Grand Rapids, Michigan in ANY capacity, you probably know about Frederik Meijer Gardens.

The gardens and sculpture part is a 158-acre delight that includes a large tropical conservatory (which houses an incredible butterfly exhibit in March), 8-acre Japanese garden, arid garden house, outdoor amphitheater garden, major works of contemporary and modern sculpture both indoors and out, and an extensive series of outdoor trails, gardens, waterfalls, a marsh with frogs, beavers, and deer, and other magical nooks for people of all ages to explore.

However, more notably given our current season of life, there is the Lena Meijer Children's Garden, one of the largest gardens of its kind in the nation. It's a space filled with kid-centric sculpture, gardens, plants, and nature sprawling out on 5 acres of land. There's a log cabin, gravel and sand pit for the most ambitious of diggers, a water garden that is housed in 'basins' shaped like all five Great Lakes, a sensory garden, butterfly maze, and a larger than life woodland treehouse connected with wooden walkways and bridges.

In short, we LOVE Frederik Meijer! We love it very very much.
Before we had kids we frequently went to the gardens during the holidays for their spectacular tree festival. Then after Lachlan was born I was a floral sponsor for a large corporate event held in the ballroom so I got to experience how they execute gatherings at this massive venue. Perhaps more memorable was Lachlan's first time outside of our home meandering through the fluttering butterflies as he slept snug in the baby carrier. But it was only after Ev was born and I needed a place where I felt comfortable enough to take both kids by myself that I even knew these outdoor spaces existed at FMG (!) and I was able to full experience this magic this place has to offer. Instantly our whole family fell head over heels with this place.

Can you believe this is 15 minutes from our home?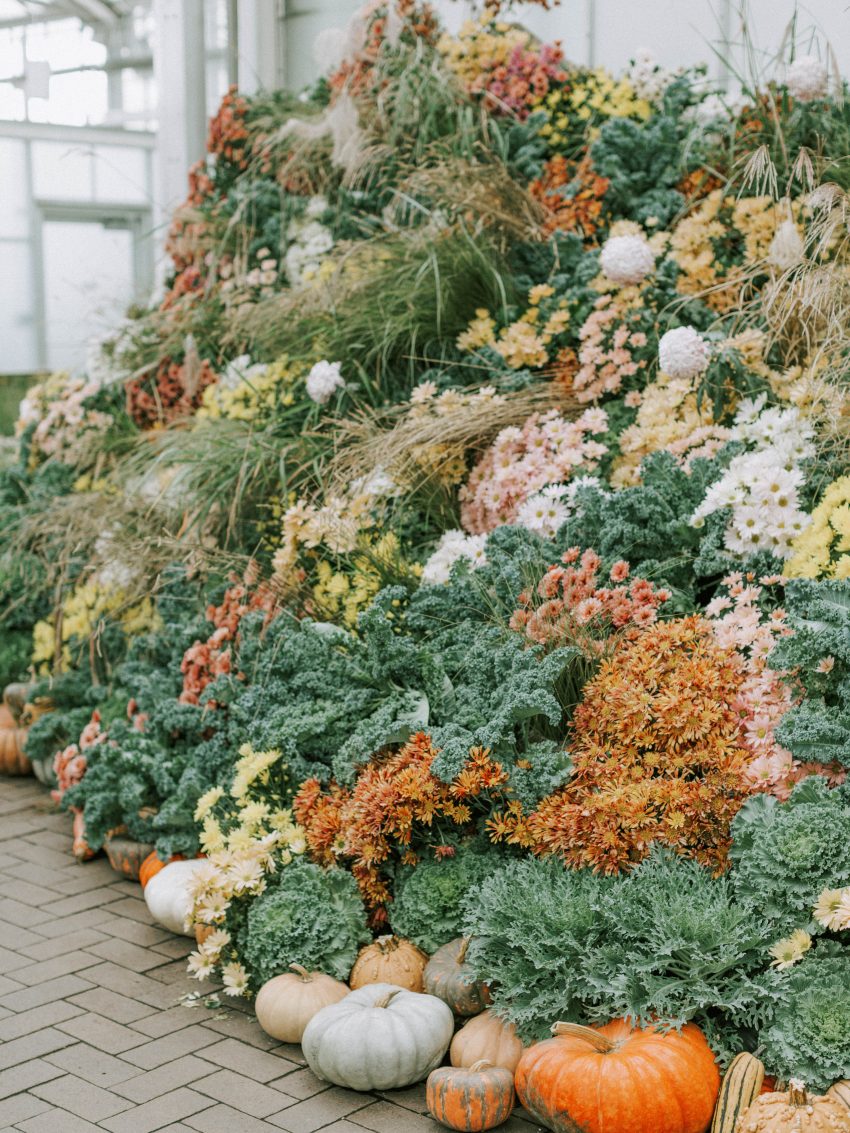 One blog post could never fully capture this magical place, especially so in a location where we experience four very distant seasons, all which are embraced fully and uniquely at FMG. So today I'm sharing photos from our recent trip which happened right after their talented landscape team had flipped summer beds to fall ones. Come each fall there are the loveliest autumnal installations created inside and outside the facility full of gourds, pumpkins, mums, and kale. I'm not a fan of mums but FMG may just have me convinced!

Enjoy these beautiful photos from my dear friend Sam. It's such a treat to have a best friend like Sam who just happens to bring her camera along on many of our playdates like this one. It results in really special photos that I get to share here with you.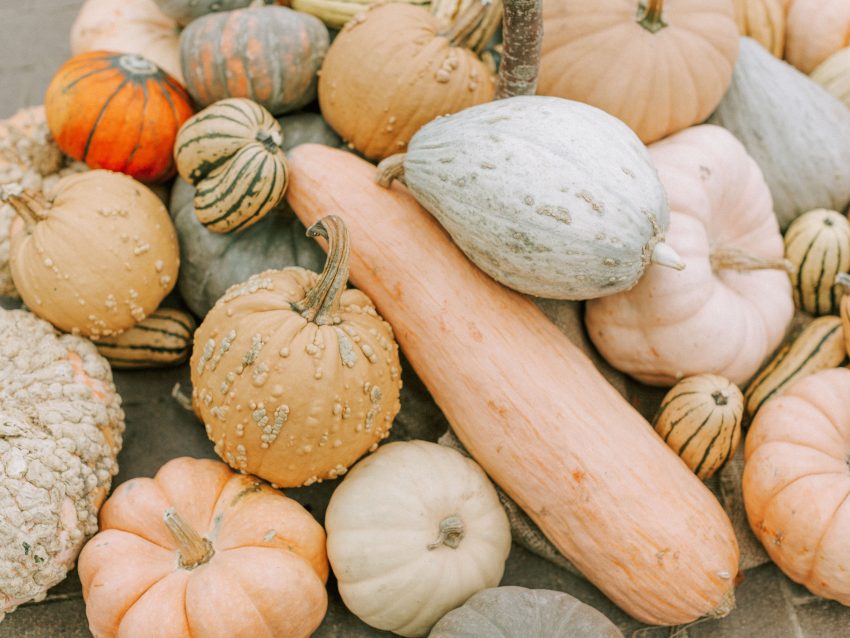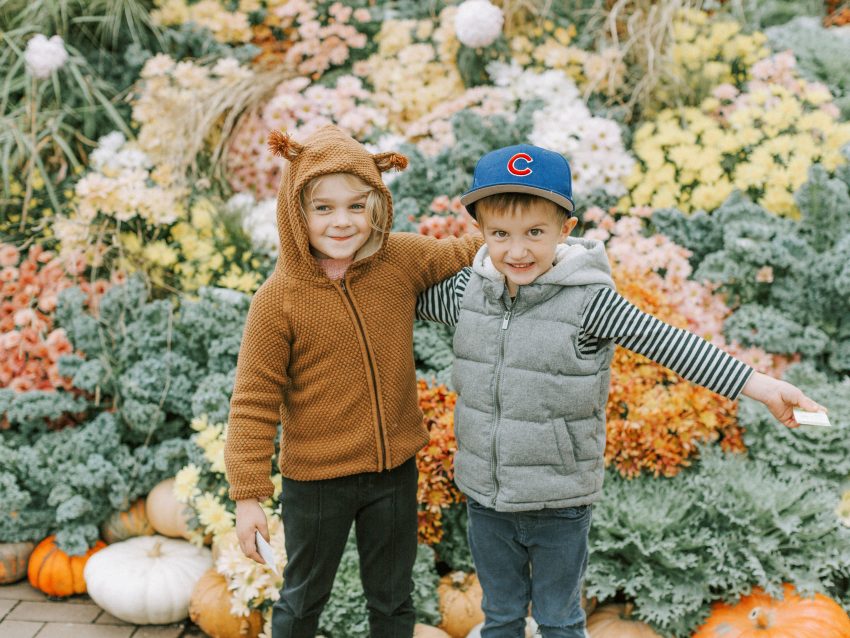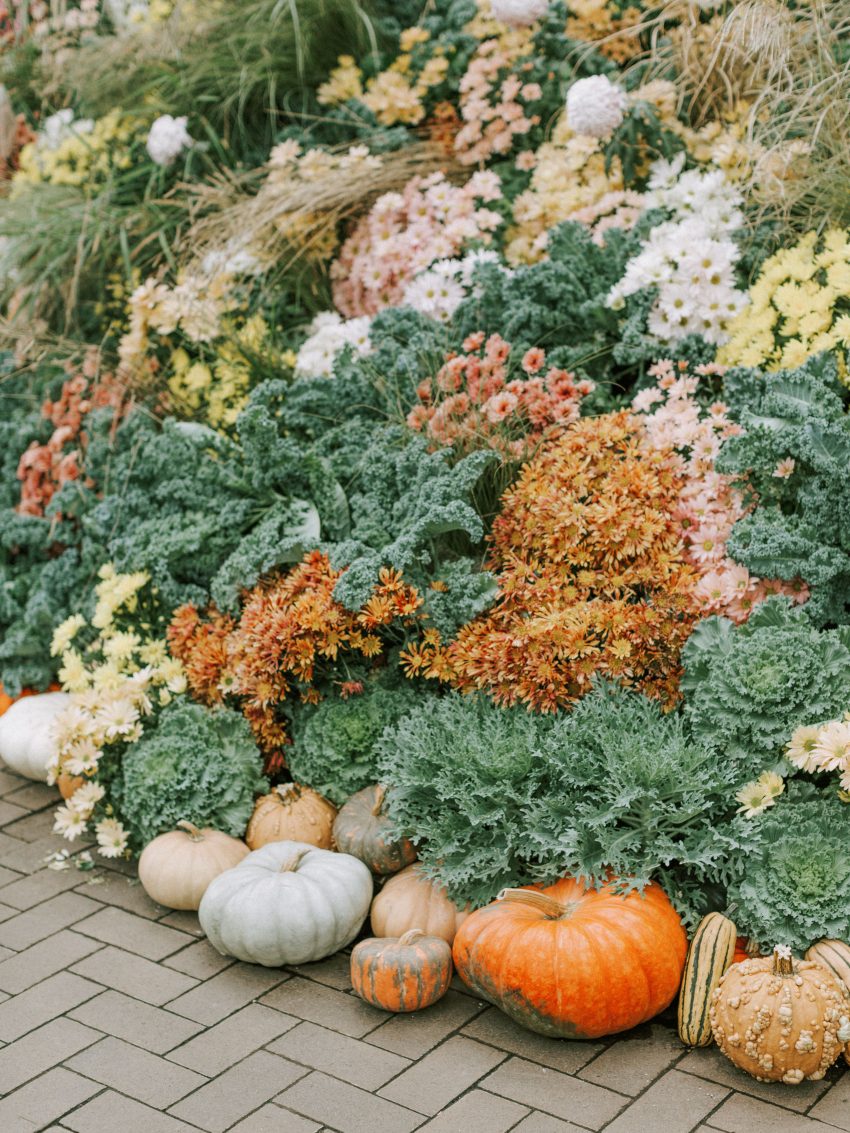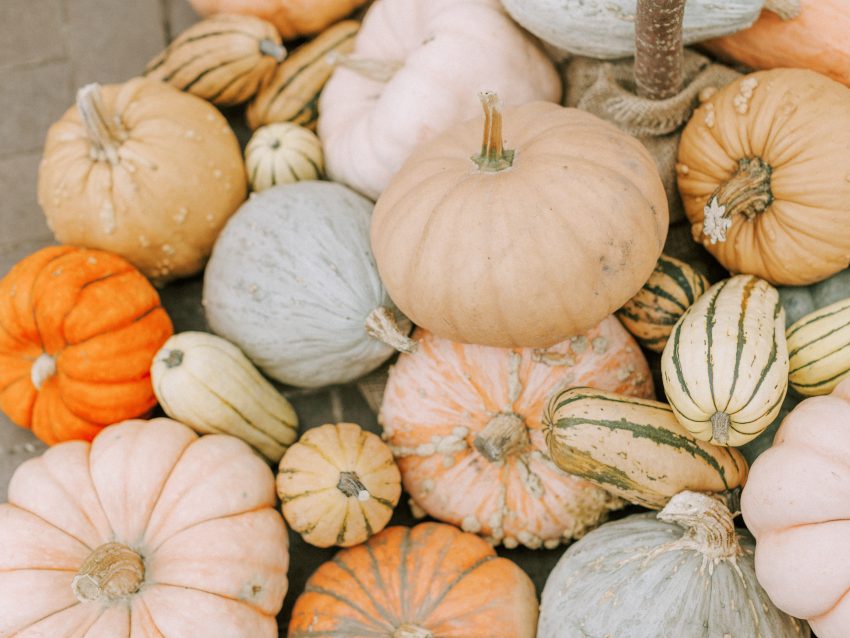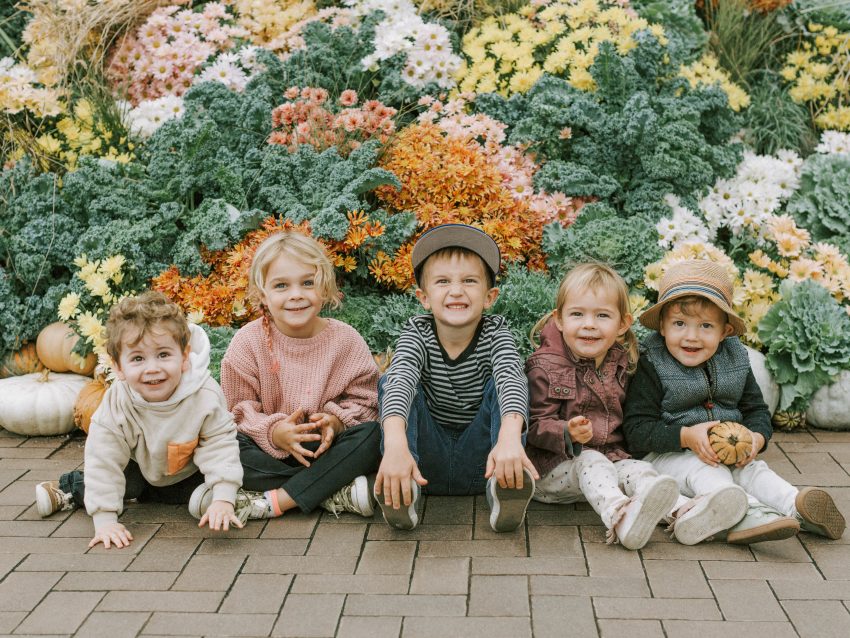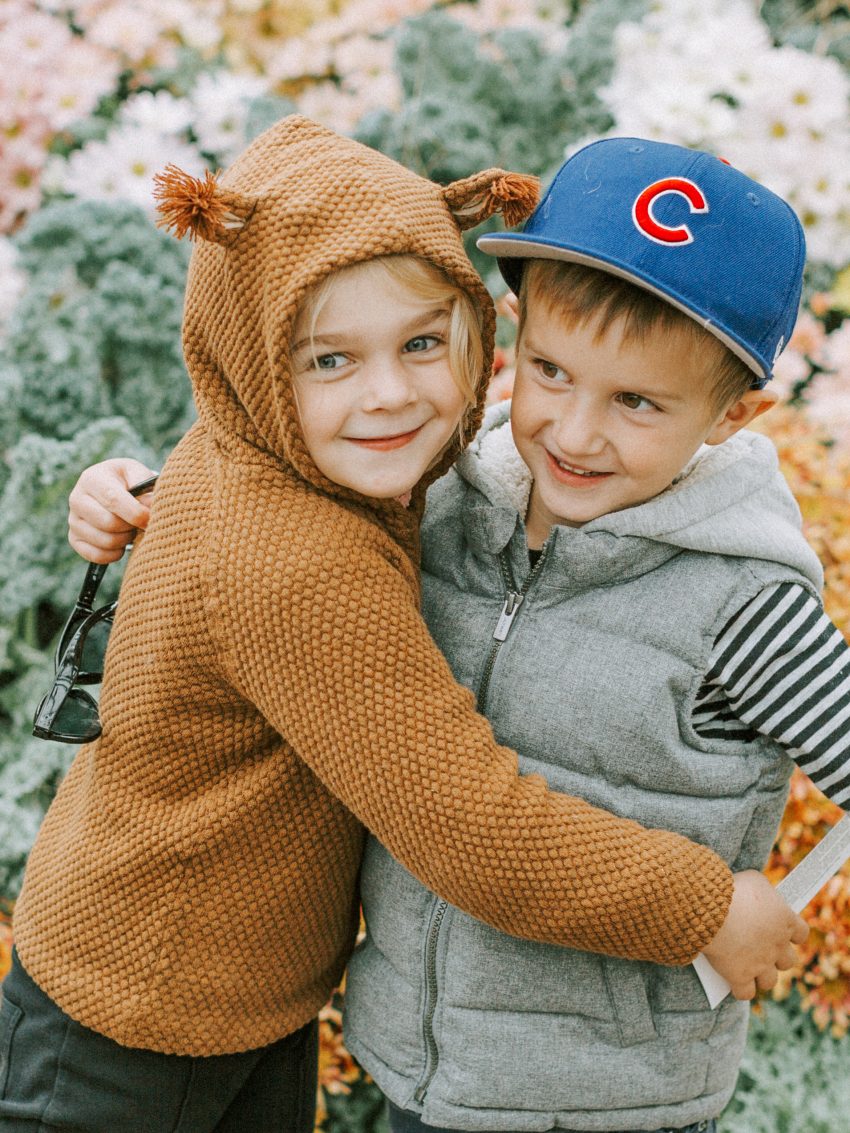 There is a large wetland-type marsh bordering the east side of the property that's parallel to a stroller-friendly wooden pathway. It's a nice quiet walk and usually we're the only ones on it when we go. In the past we've seen many turtles, frogs, insects, and even a few busy beavers building their dam. But this particular visit we encountered two beautiful deer! How special. Sam and I squealed!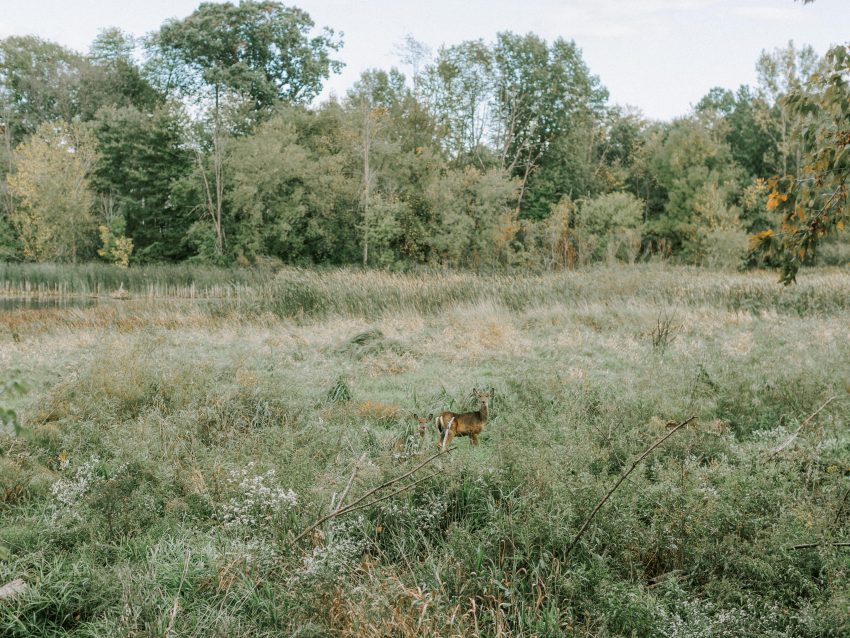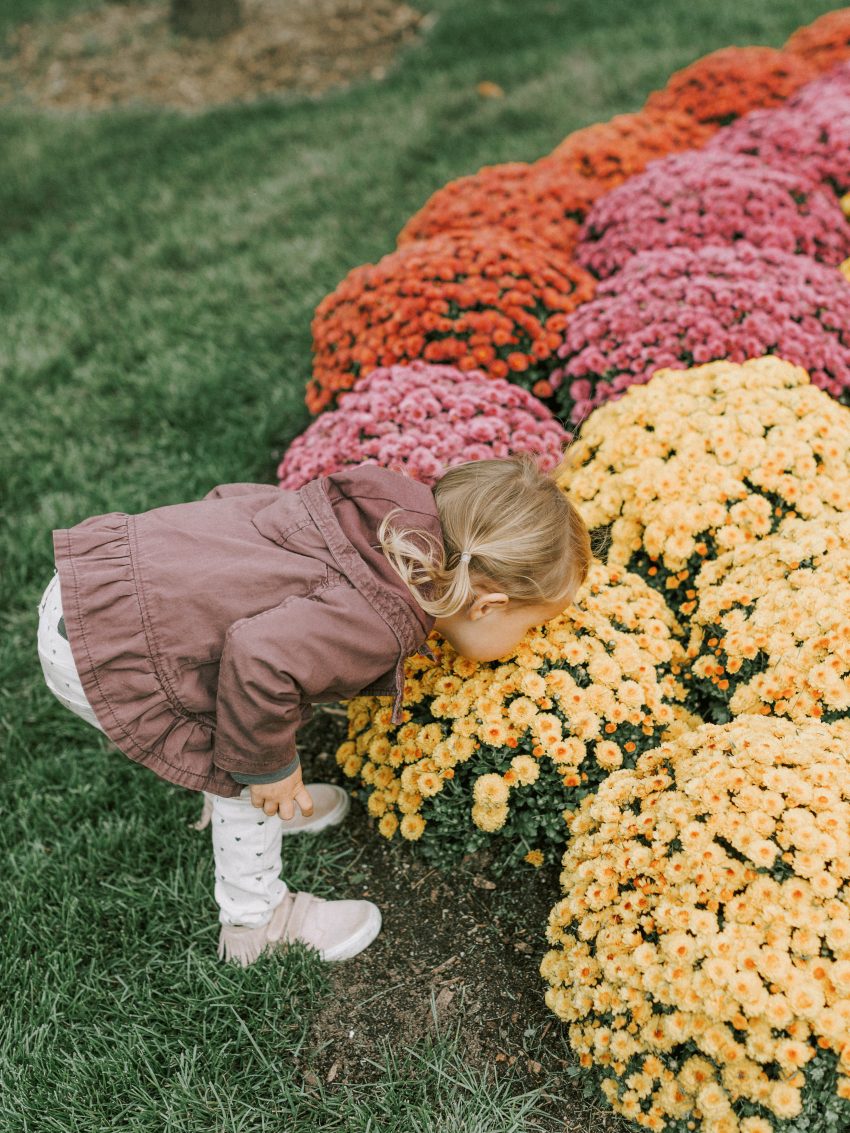 This mum display might be the largest on the property! But it's one of dozens.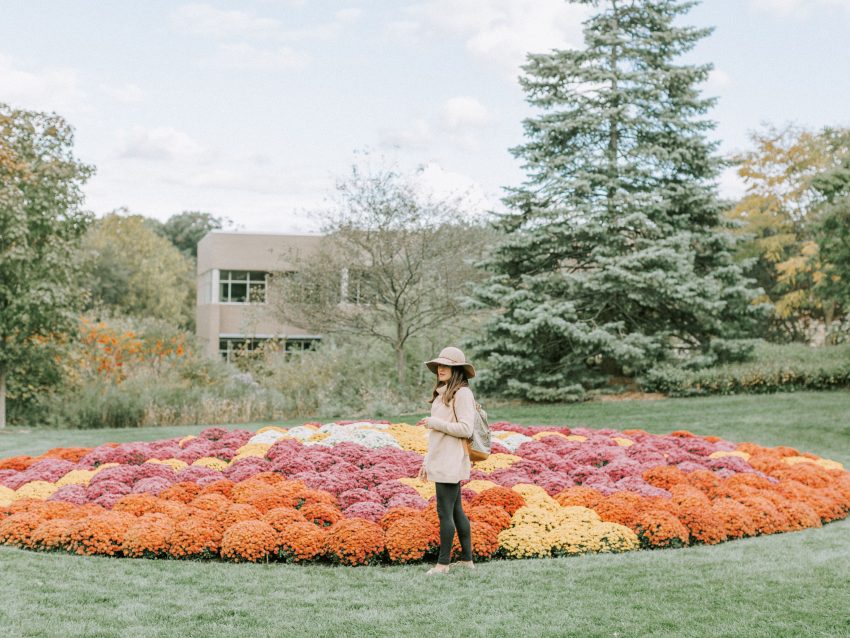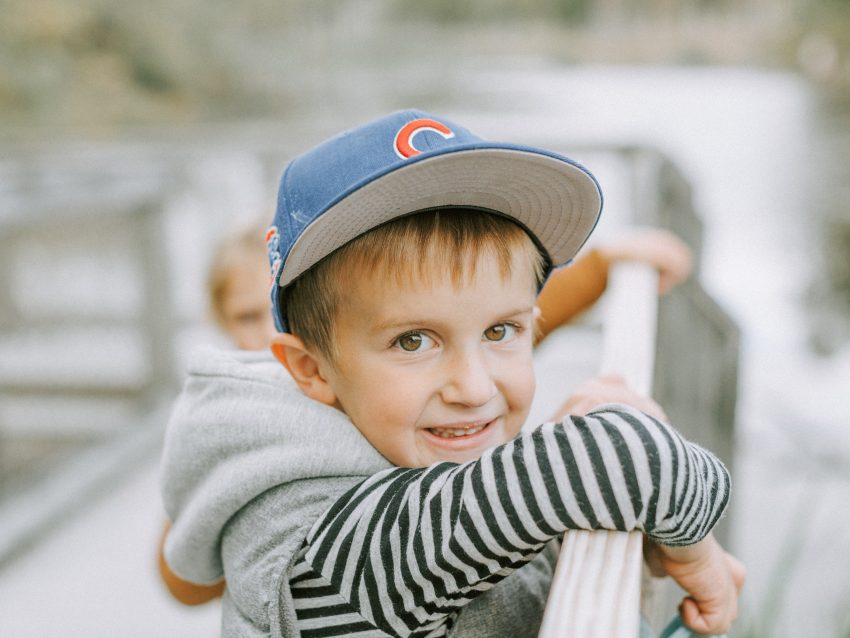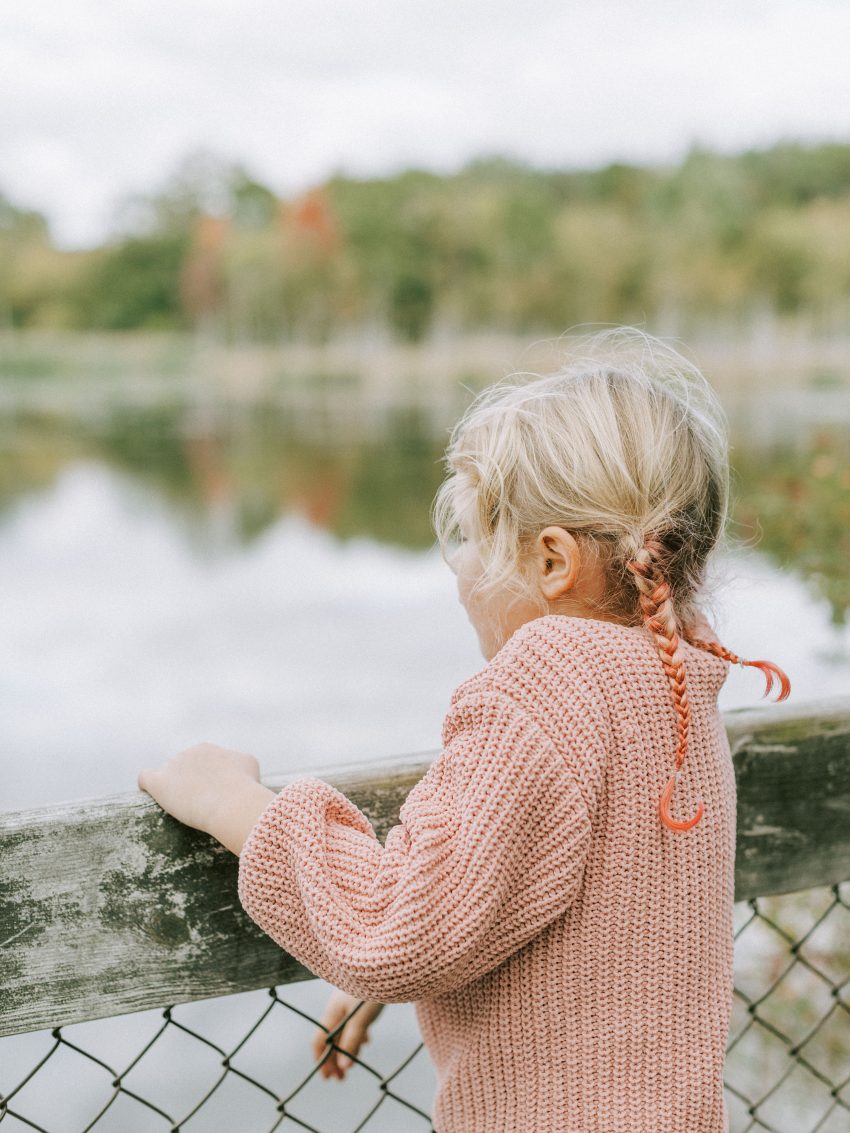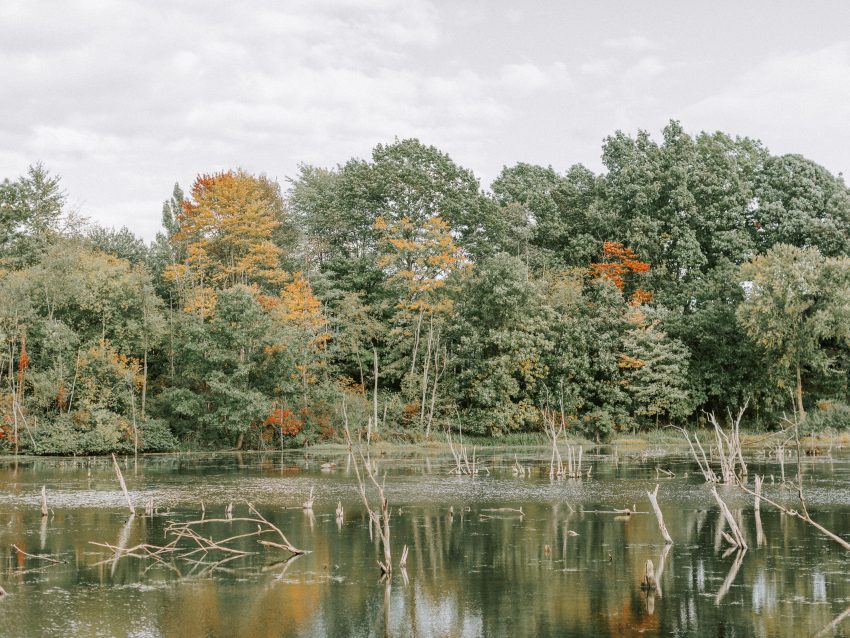 Another fall favorite is the pumpkin display at the back of the property by the farmhouse. Huge heirloom pumpkins are brought in from neighboring farms and they are put out on the grass for kiddos to play on and enjoy. It's always a treat to turn off the wooden walkway and be greeted by a colorful burst of orange, green, and yellow! The kids took off so fast to find the biggest pumpkin possible.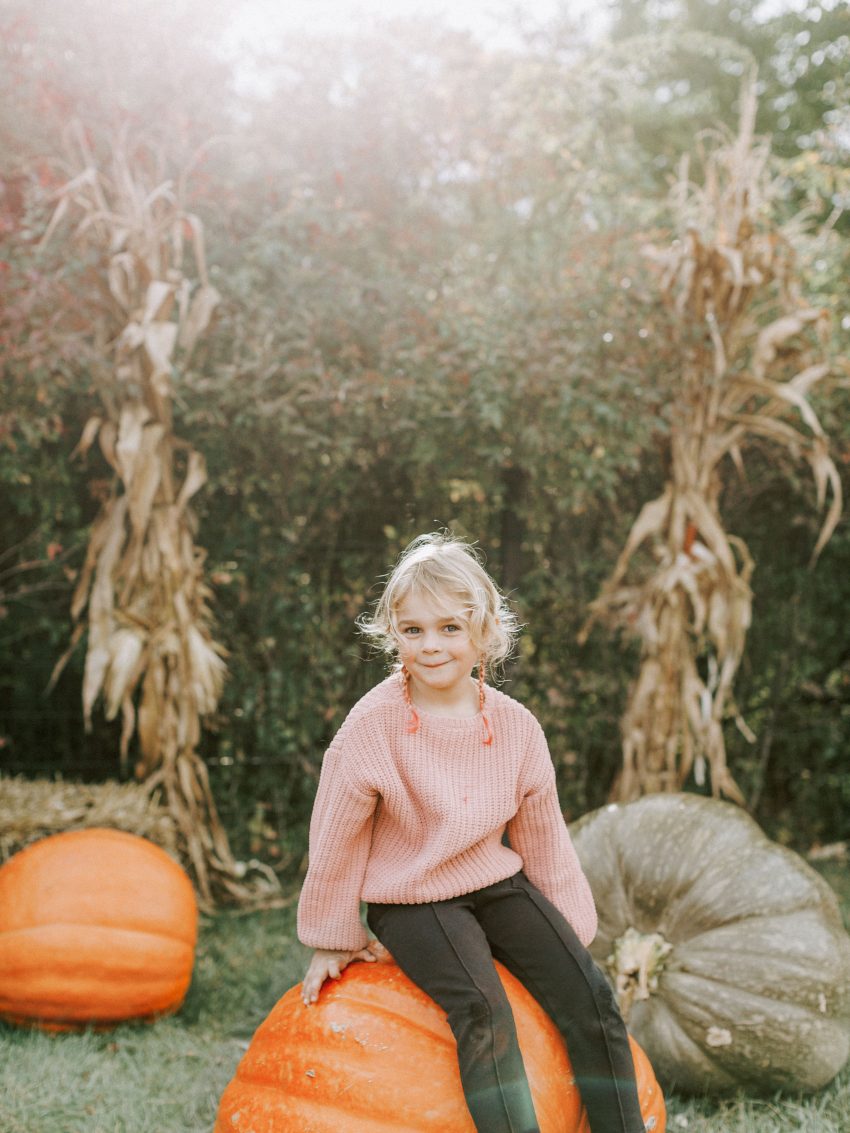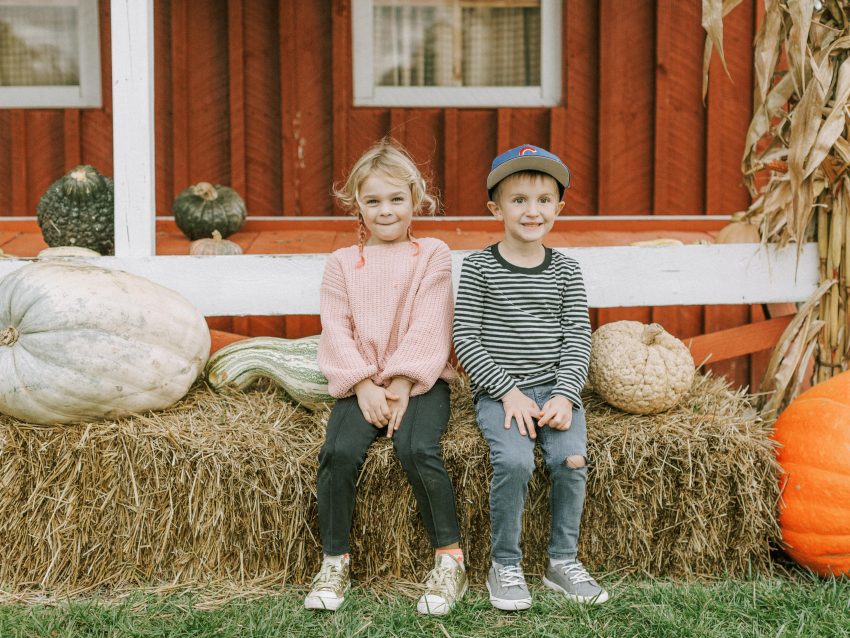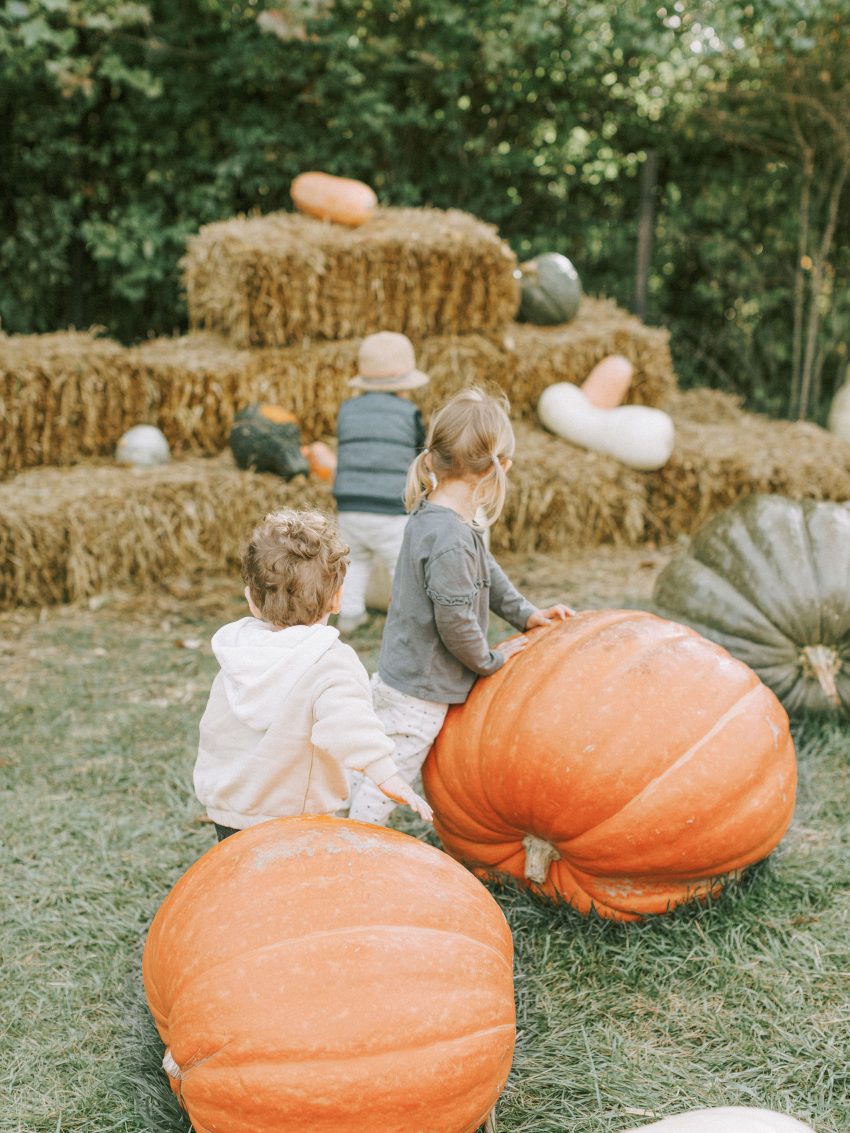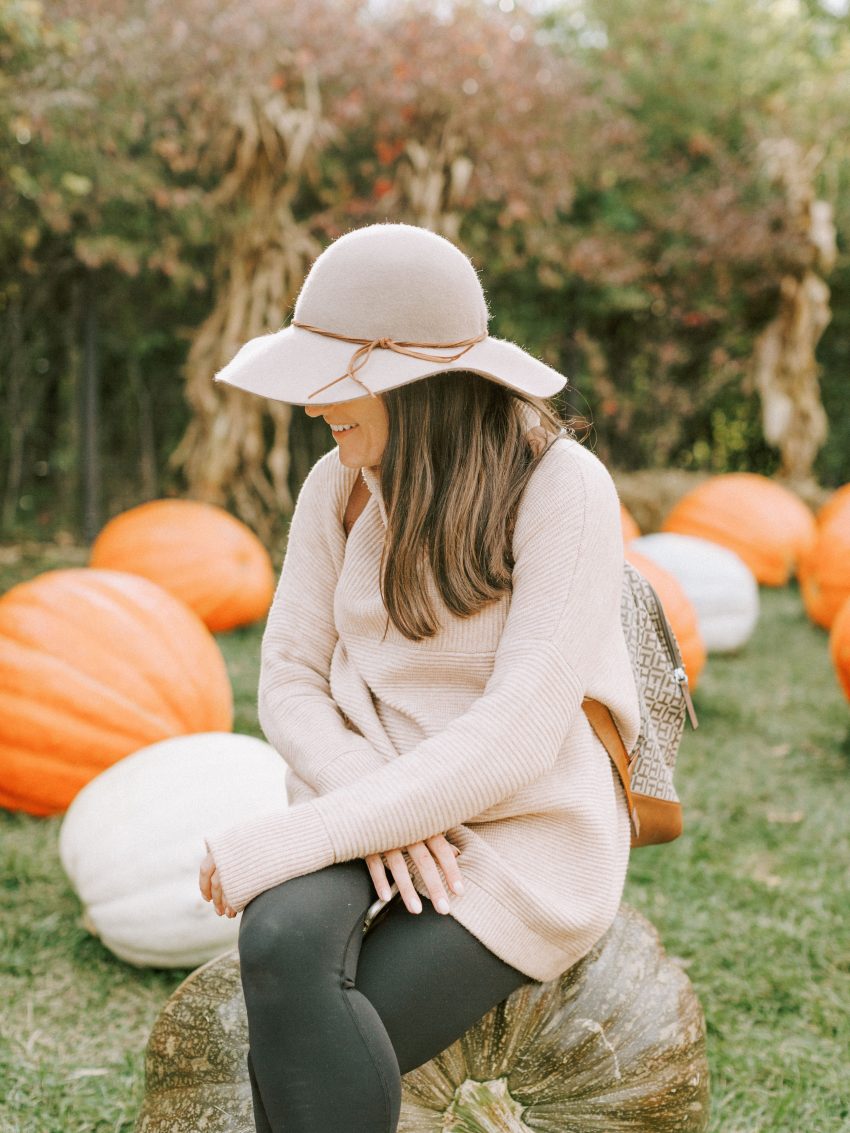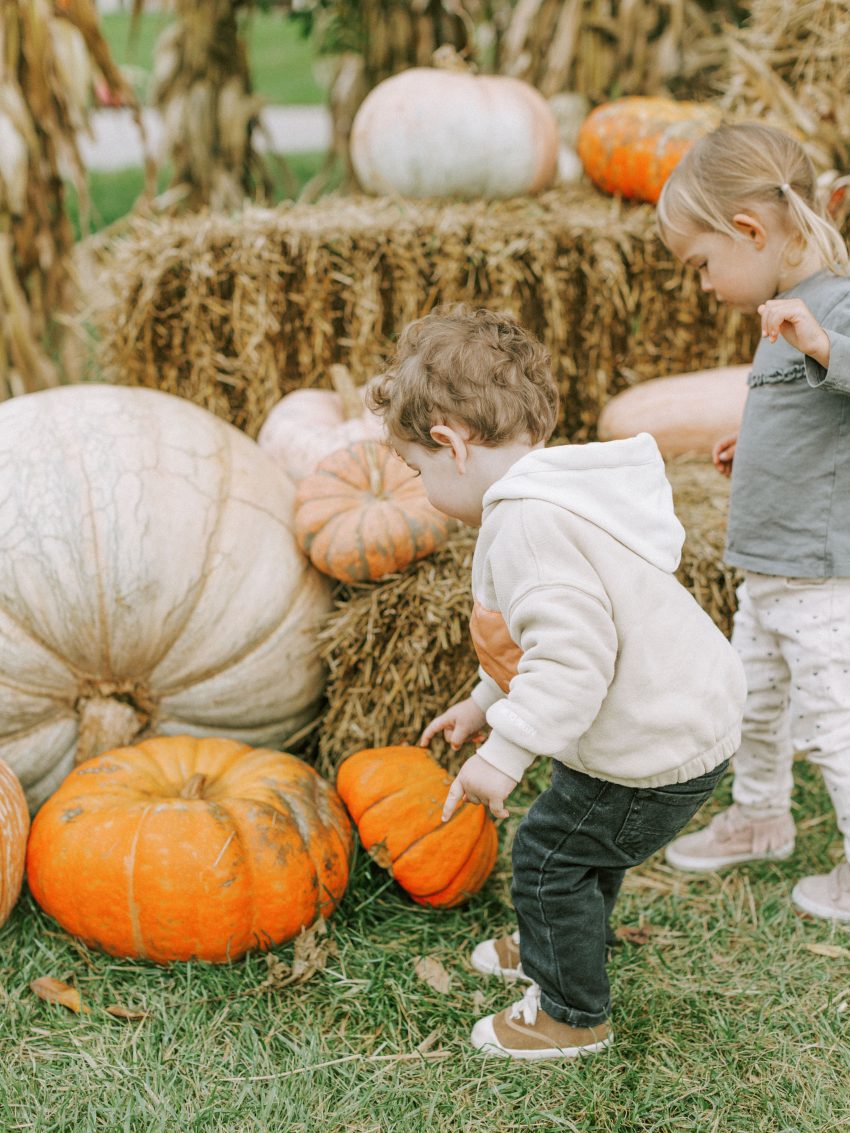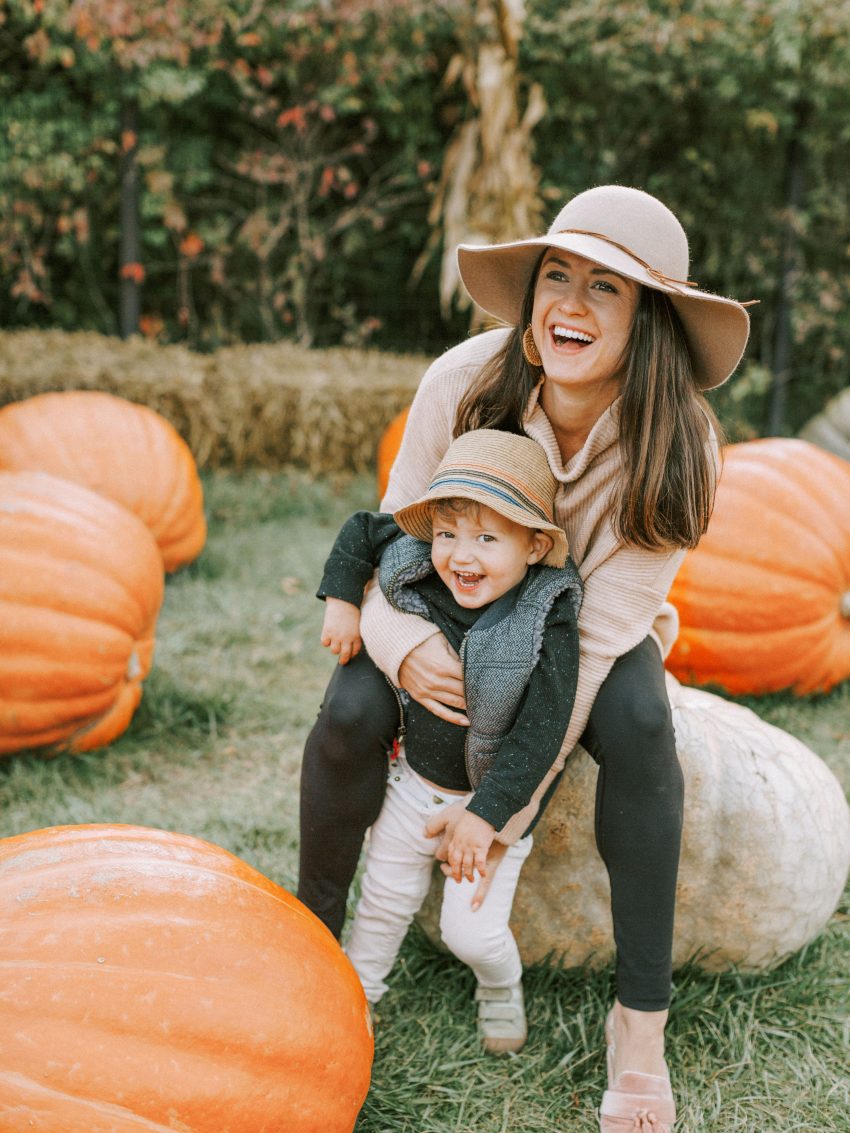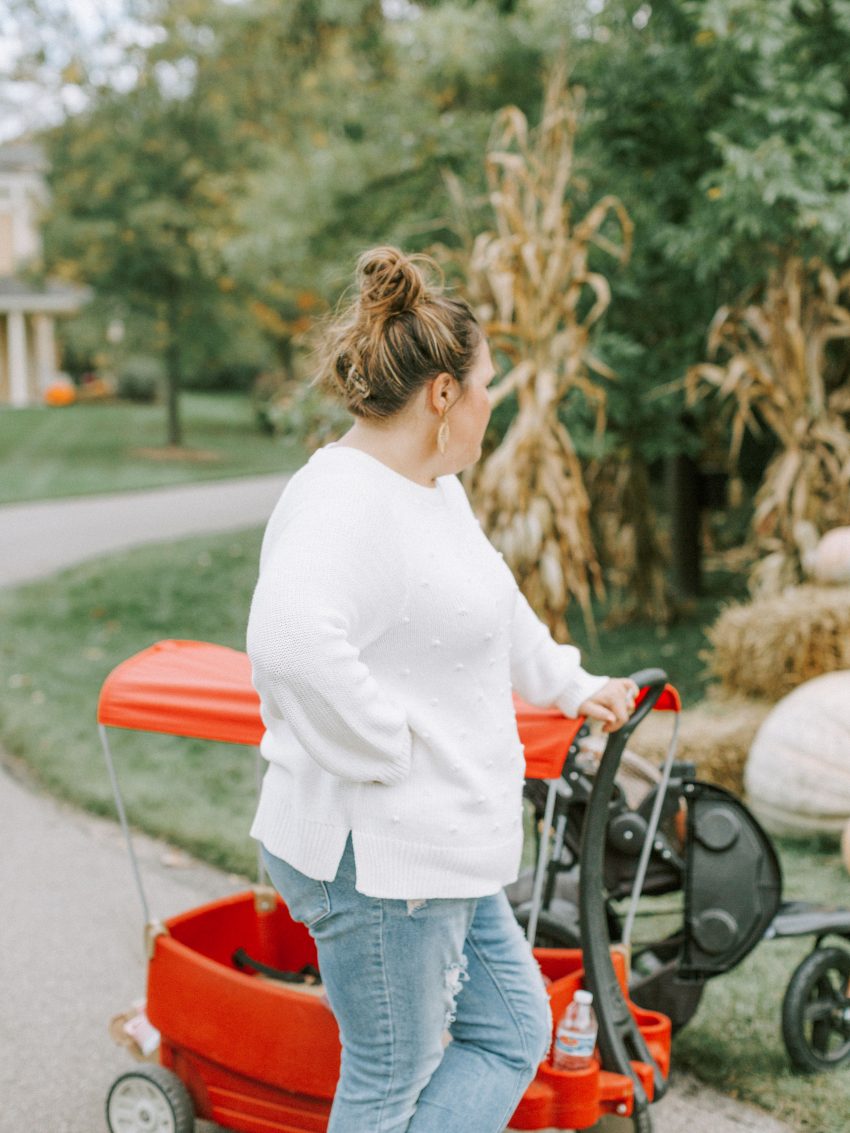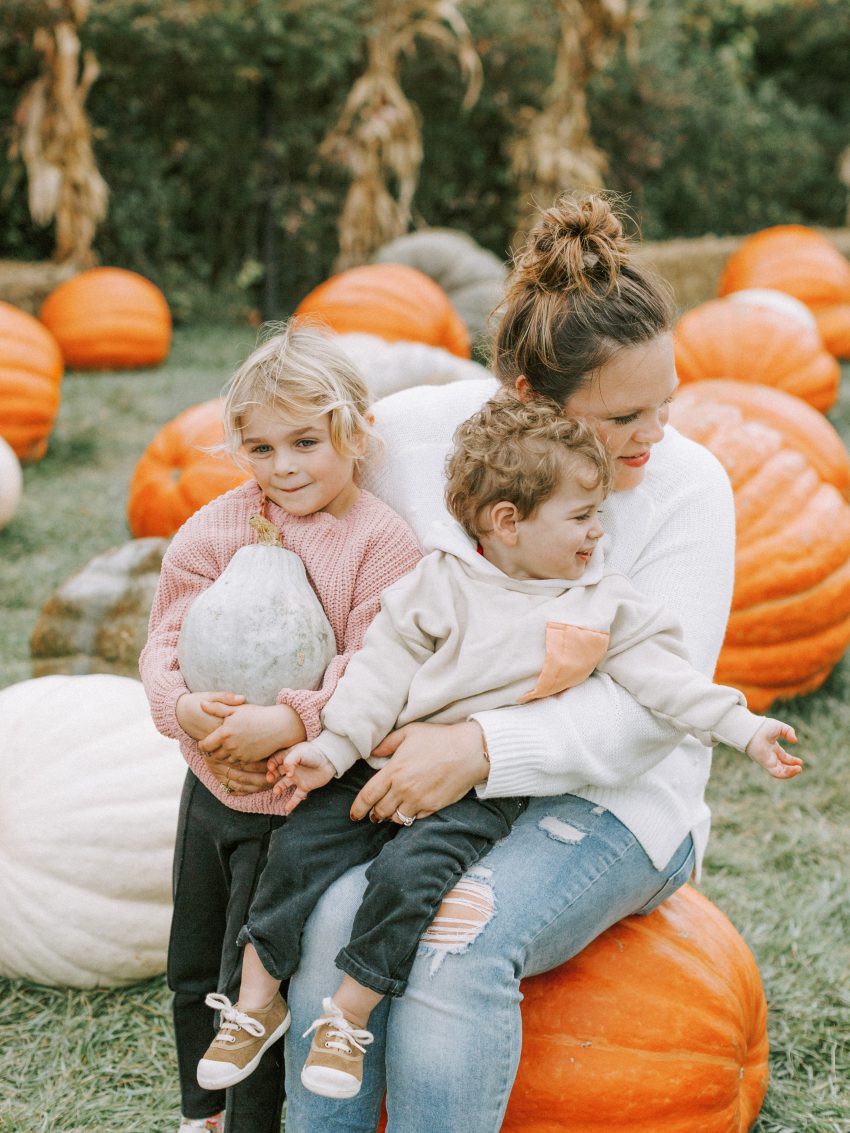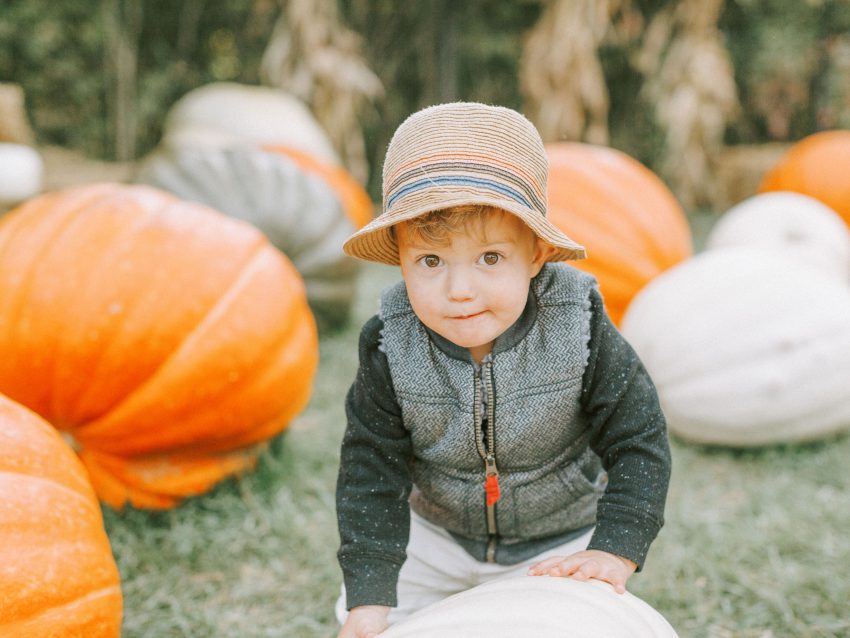 Here is the front of the 1880's farmhouse! You can read more about it here.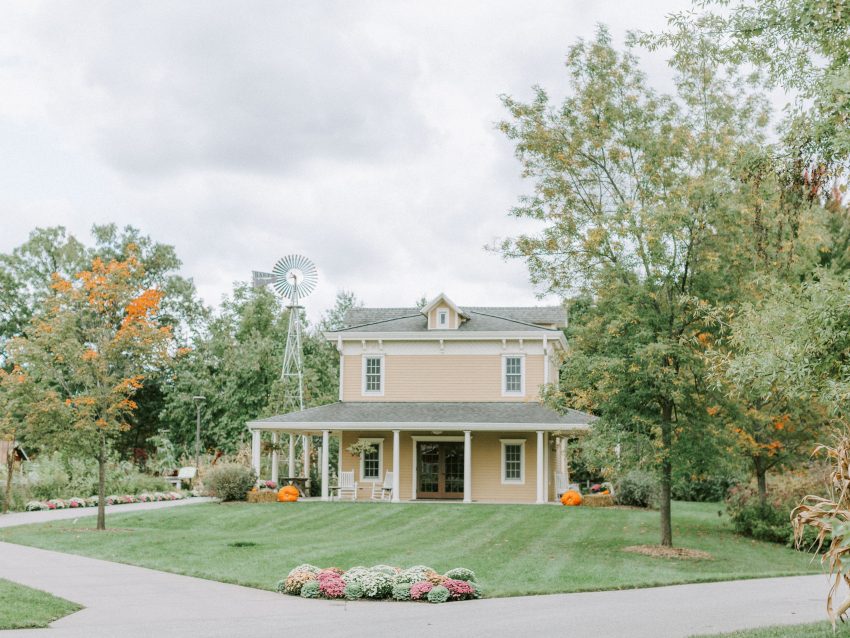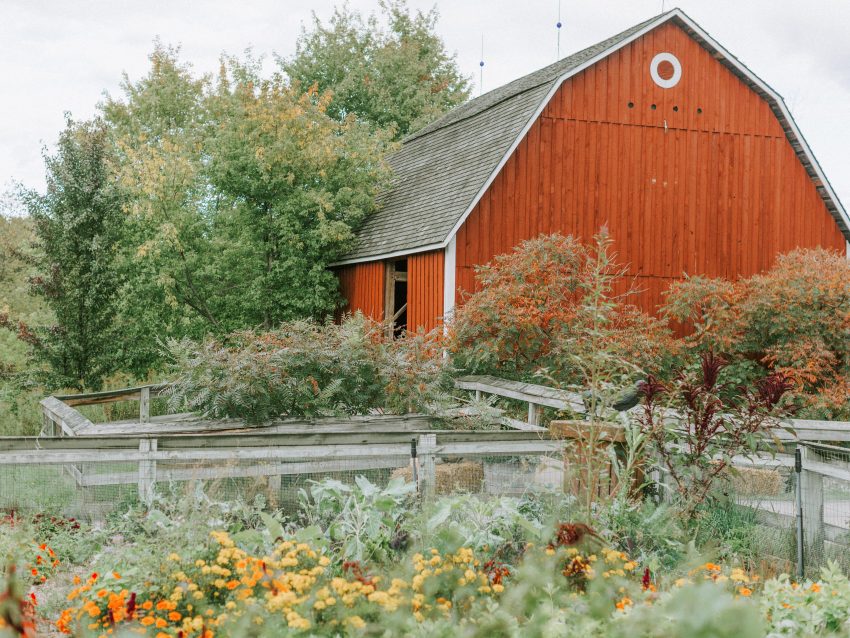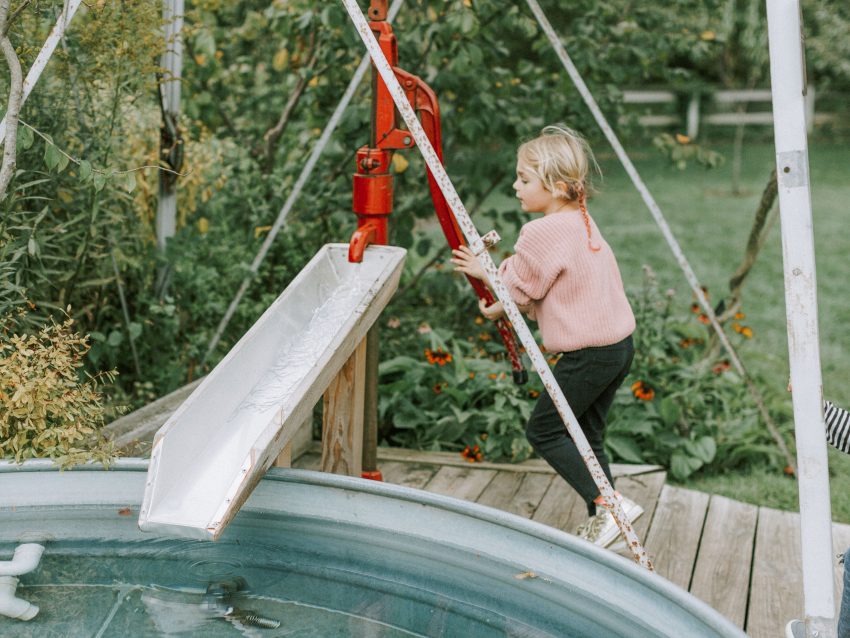 By the end of any trip we take to the gardens, Lachlan is telling me how tired his legs are as we get back to the parking lot. I always agree with him! It's not unusual for us to log collective miles when we visit the gardens and I always bring our jogger stroller for Ev. He's at that age right now where he's curious and eager to explore but not fully able to keep up with us for long periods of time. The outdoor paths at the gardens, among dozens of other things, make this place such a family-friendly place.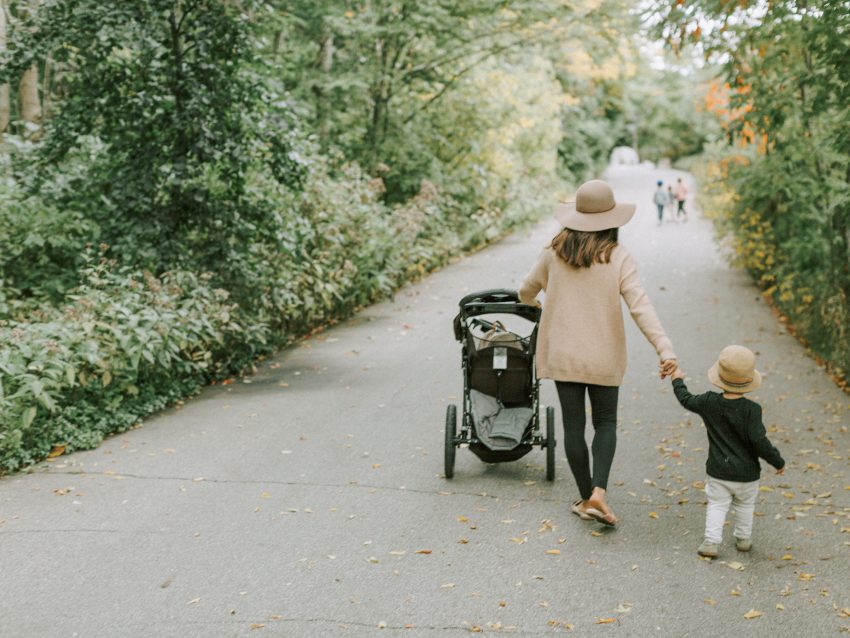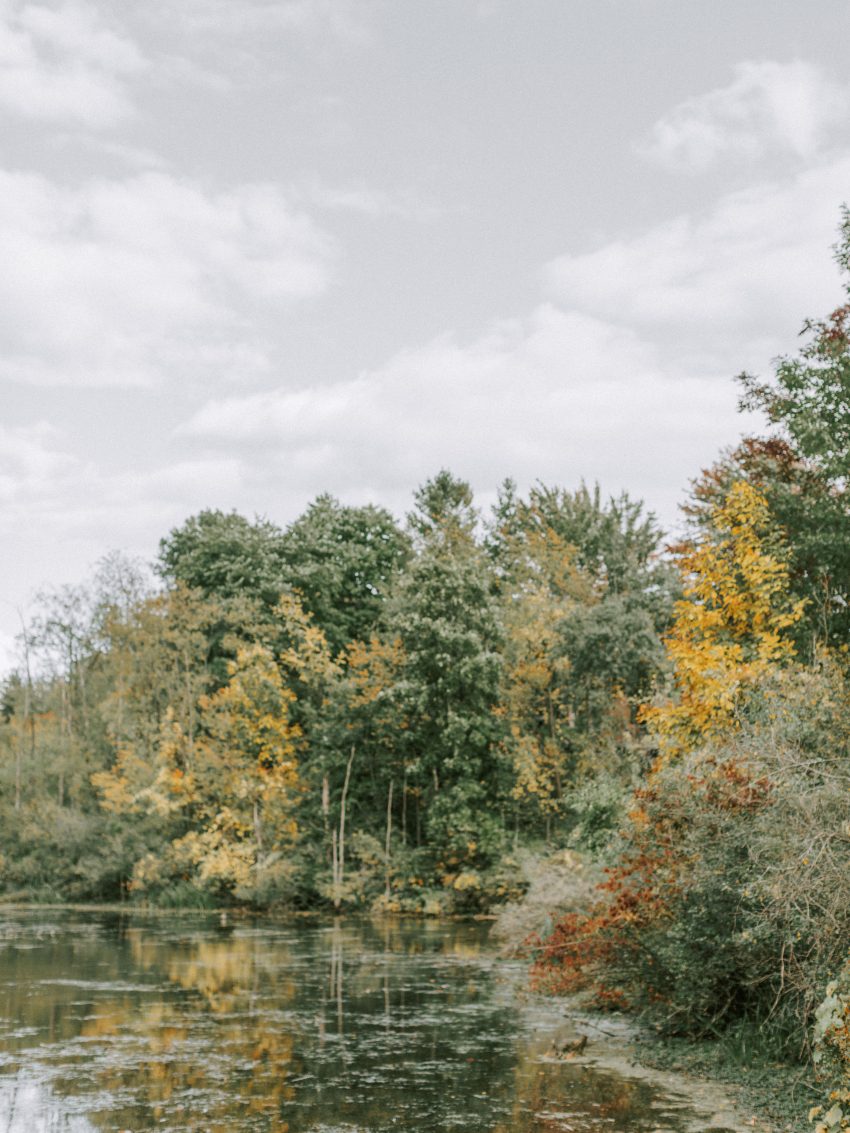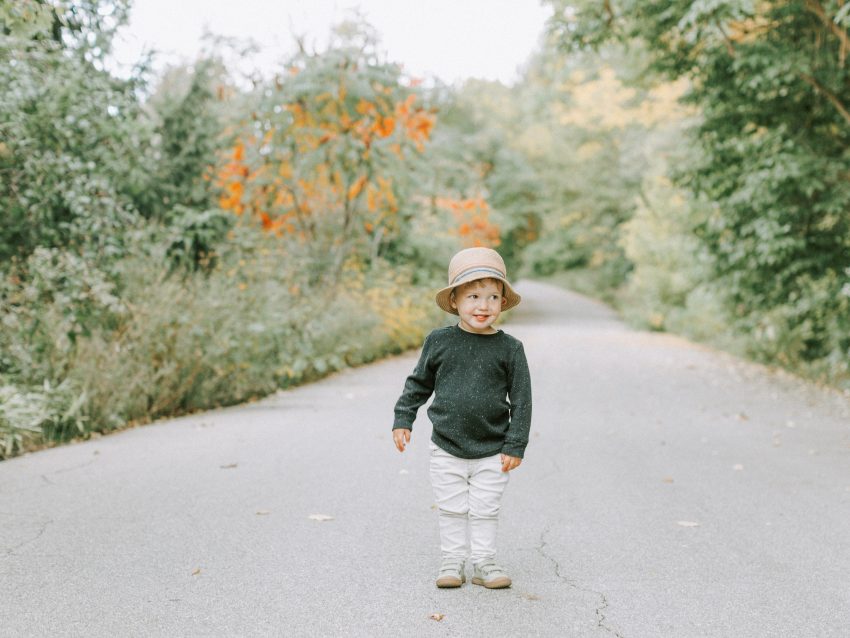 What's your favorite part of fall? Do you feel like your fall season is full of nostalgic touches? More importantly, are you pro or anti-mum? I'd love to hear more below! Leave a comment and join the conversation. Xo