In my first few seasons as a floral designer, my constant pain point was creating bouquets that looked as beautiful as the ones gracing the cover of magazines, but perhaps more importantly, that were in my imagination and heart where all of my best creations are born.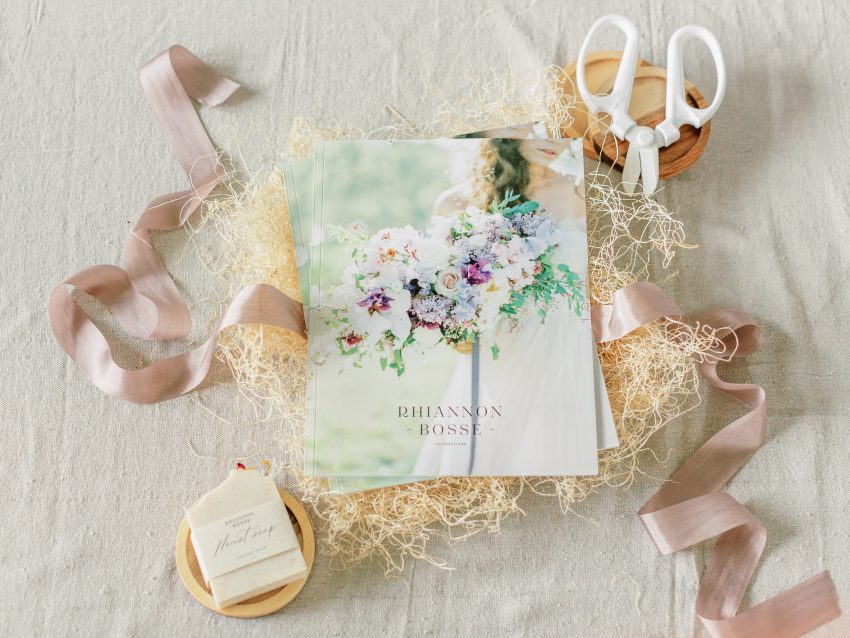 The way I wanted my bouquets to aesthetically look was clear but the tangible steps to get to this desired end goal – steps that included finding reputable wholesalers, ordering product, pricing my work, building the bouquet, transporting the bouquet, wrapping it, and then having it photographed professionally, phew! – felt impossibly overwhelming and top secret. Where could I start?
I'd come across photos of bouquets that made me really feel something, and I knew I wanted my work to also elicit those same feelings; for me, my clients, and ultimately the hundreds of people that would enjoy the beauty of these very creations at weddings and then afterwards in photographs once the bouquet was long gone. I firmly believe that a bouquet is one of the most nostalgic parts of a bride's look. But beyond this, I want to help floral designers build bouquets that they and their clients really, really love.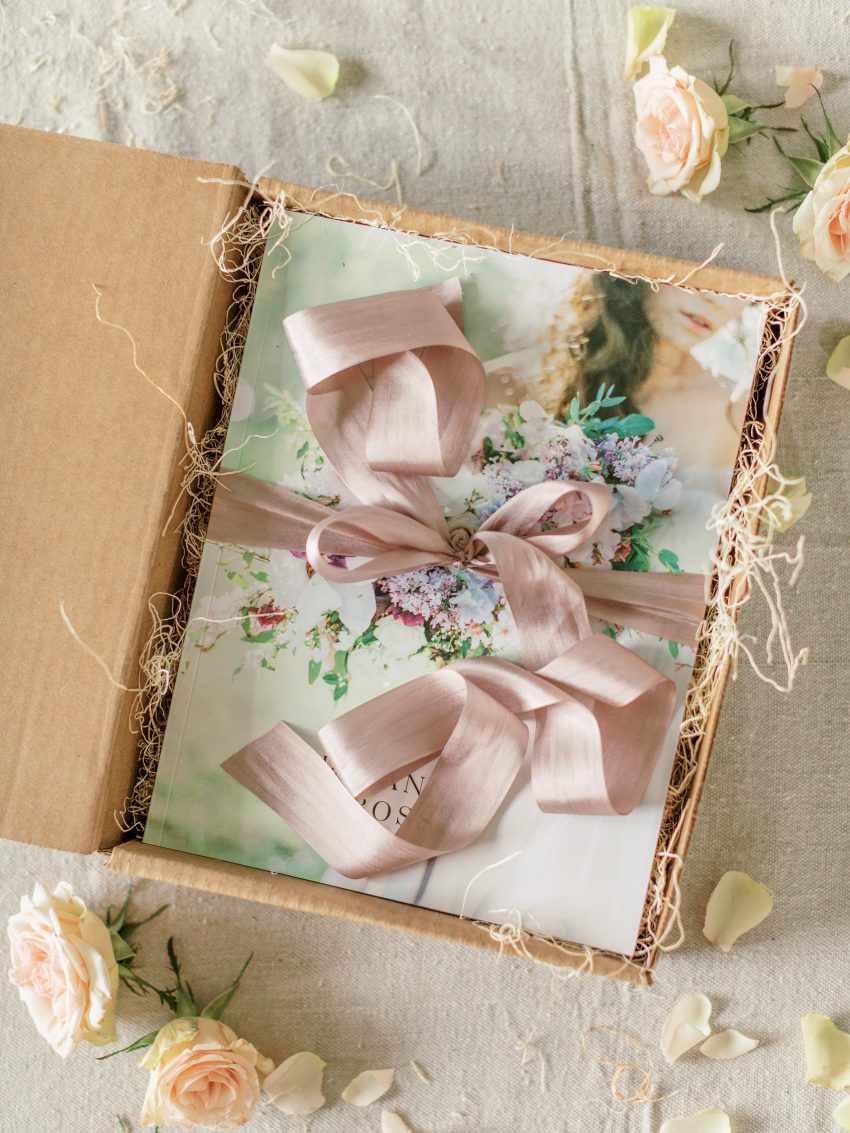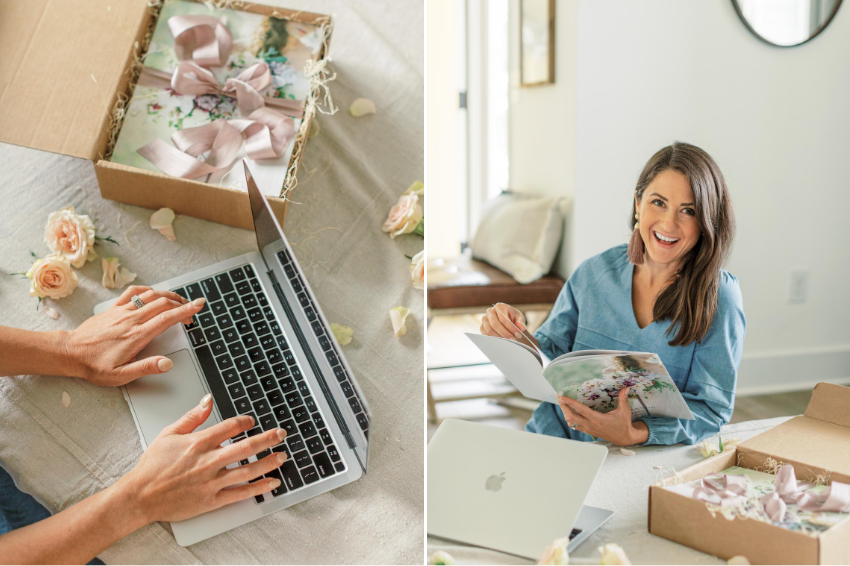 So this guide was created out of a desire to make the floral industry a stronger place, where design secrets aren't so secretive anymore. It's for the beginner florist who feels overwhelmed by the subjective nature of floral designing. It's for the wedding planner looking to grasp the ins and outs of bouquet design to better serve clients having micro weddings or elopements. It's for the floral designer who wants to take their designs to the next level, which in turn will elevate their business and increase profits.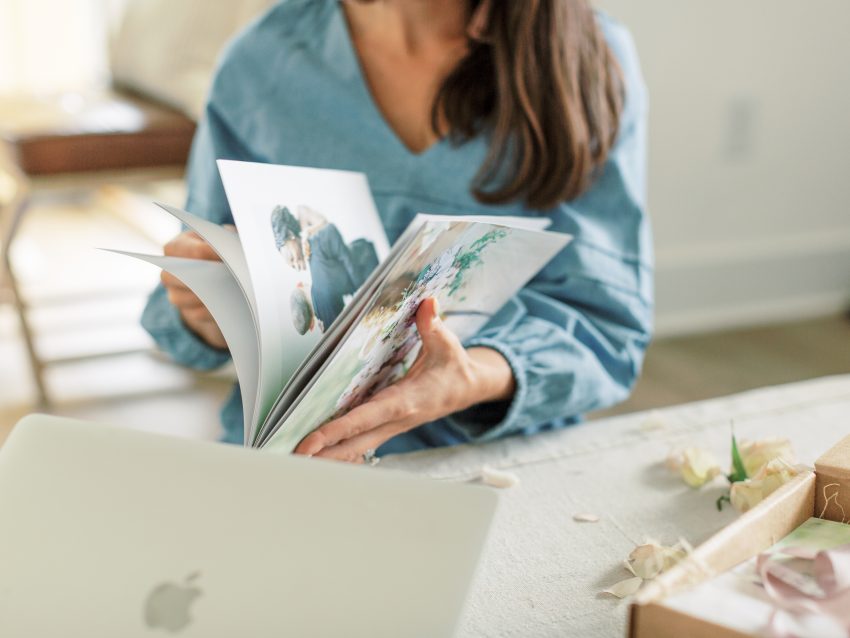 With this resource you will receive a beautiful gift box, priority mailed to you.
In each artfully packaged box will be:
• A matte printed, 35-page mini-magazine guide to all things bouquet designing, along with an easy to customize pricing formula, section on favorite sources (which is hyperlinked within the online copy each student will receive), and a bonus section on how to style bouquets for photographs. Beautiful photo examples are provided throughout the entire mini-magazine.
• One pair of my favorite, high-end Japanese floral shears with thermoplastic elastomer handles and teflon-coated carbon steel blades (handle color based on availability). Each pair of scissors comes with a small leather cover for the blades and originally packaging.
• An artisanal RB Soap Co. Florist Soap bar made with ground up walnut shells to scrub away grime from hand-working hands and nourishing shea butter, coconut oil, sweet almond oil, and olive oil to leave behind smooth skin. Bars are scented with eucalyptus, peppermint, and ginger essential oils and topped with a selection of dried botanicals and seeds.
• A handwritten note of gratitude and encouragement wrapped up in a bundle and fastened with a beautiful silk bow, of course!
In addition to the tangible box of goods, each designer will also receive a password protected link to the 35-minute video demonstration that goes hand-in-hand with the printed magazine. The video shows how I design a bouquet from start to finish and is loaded with easy to apply and understand tips and tricks to up your design skills and make your bouquets really shine.
You can expect the following to be covered in the video:
• How my workspace is prepared and laid out before I start building a bouquet to ensure a seamless design process, and what flowers and foliage I like to use most often.
• How I build a bridal bouquet in one hand to create a desirable shape and scale that is otherwise very difficult to do. I show very clearly how I use my hand and fingers to grid together stems in a way that will forever change how you build bouquets!
• How I use a 'triangle' approach in both the placement of my flowers and the overall structure to achieve a streamlined yet romantic aesthetic with every bouquet I make, regardless of what flowers and foliage I'm working with.
• How I know when to stop designing and ensure the bouquet looks beautiful and cohesive from four different angles without burning through my product, and as a result, losing any bit of that hard-earned profit.
• How I transport bouquets to events and then wrap ribbon around each one to give myself peace of mind; especially if a client has requested expensive silk or velvet embellishments that would otherwise get destroyed from water.
And so, so much more!
Every student will receive a virtual copy of the magazine, which includes hyperlinks to my favorite sources and suppliers. For those who preorder this resource between September 9th and 15th, you'll also receive a short BONUS video outlining how to style your bouquets and work with photographers to ensure you get images that highlight your work in the best light!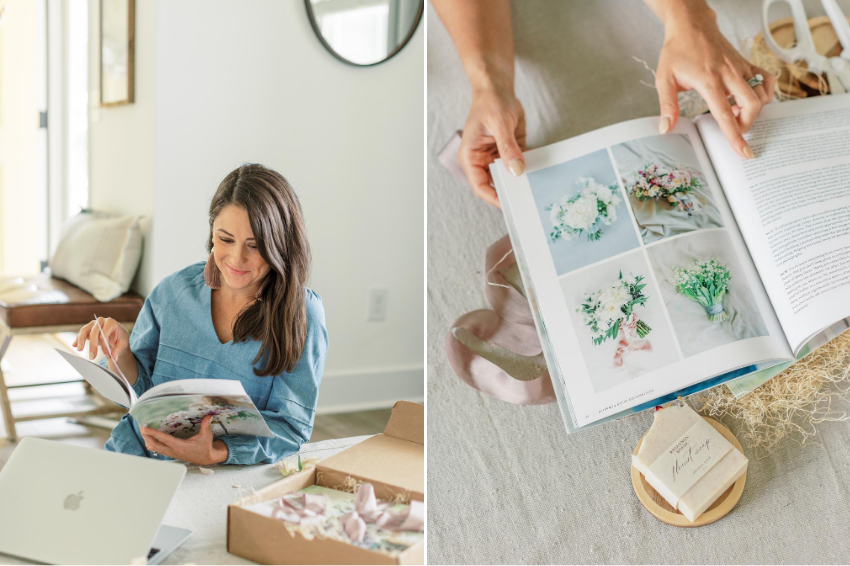 Now for some answers to questions I've been asked about the module!

Is there any information on how to figure out your flower order and budget?

While the module is more design-focused and illustrative of the design process itself, there is a small section on pricing which includes a pricing formula I use in my current business. The formula shows how I price a bouquet for profit and is an easy baseline to apply to other pieces of a floral order like centerpieces, installations, and auxiliary pieces.

Does the module cover other design aspects, pertaining to weddings, besides florals?

No, there is not specific information in the module focusing on other design aspects as the module was created specifically to cover everything relating to bouquet designing. There is a small section at the end of the module that covers simple photography and styling tips to help maximize your bouquets time in front of the camera, but non-floral design content will be in a future module.

Would you consider releasing a digital copy since international shipping could get pricey?

Absolutely! We're working on getting the backend lined up so that there will be two purchase options. One will be the advertised tangible box with virtual deliverables and the other will be a less costly virtual-only purchase. Students who invest in the virtual-only content will receive video access and the online magazine the same week boxes ship to ensure fairness with receiving dates.

Maybe it's been asked, but will you be shipping to Canada?
Yes! The Canadian wedding industry is so special to me because it's where I started my business and it's to me, one of the most inspiring wedding markets (not to mention it's where I grew up and also where we were married ten years ago!). While additional shipping costs will be applied to any Canadian customer, I'm thrilled to be able to offer this to floral designers just across the border from me.

Will we be able to apply the information to client who ask for simpler bouquet of 1 – 3 varieties?

I would say, yes! I actually have a few examples of bouquets I've made in the module, that are comprised of only one kind of flower. In my mind these are statement bouquets and often harder to make because you have to make the flowers work a little harder for you. But yes, a lot of the content in this bouquet-specific module will be applicable to other areas of your design process and business.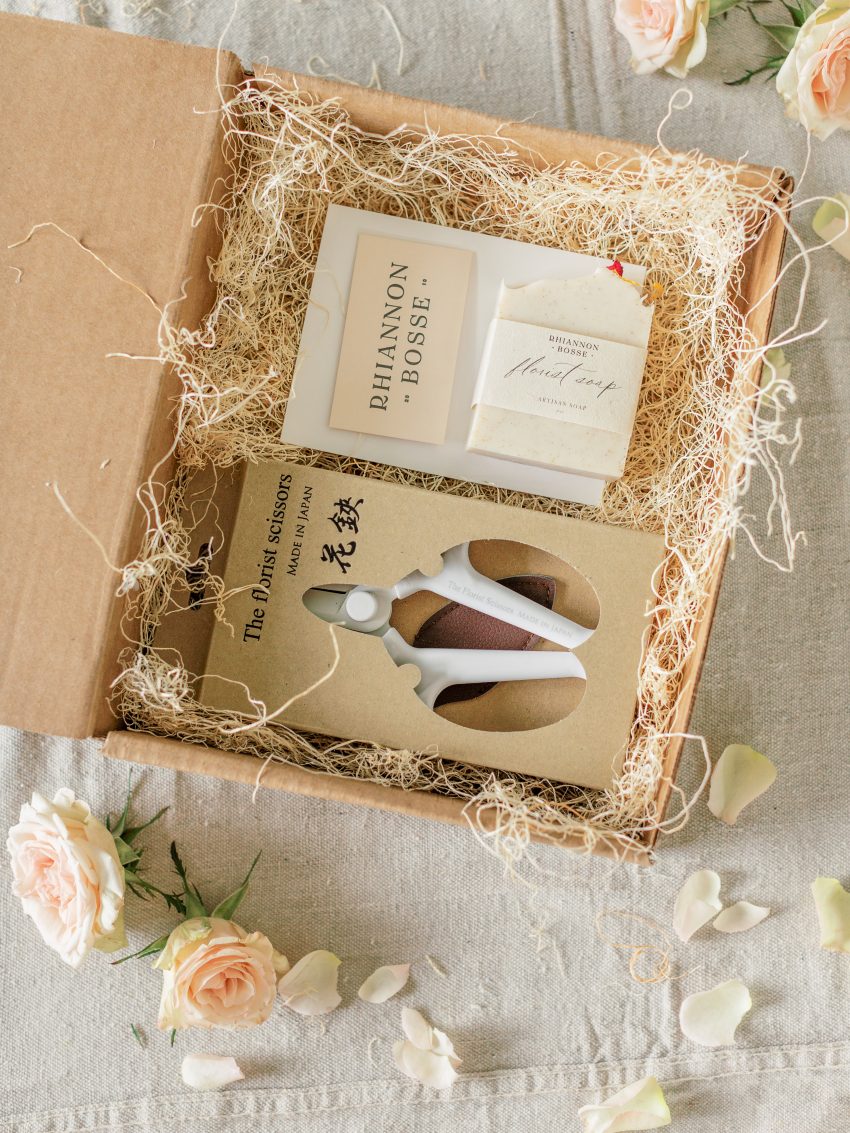 See you on Monday at 5:00 pm EST for our Instagram Live discussing the resource, Tuesday on Instagram where I'm giving away two boxes starting at 9:00 am EST, and finally on Wednesday, September 9th at 10:00 am EST when preorders launch via the shop! You can also sign up for my newsletter list here where I always send out important details first. As always, please drop me questions below or at hello@rhiannonbosse.com. I'm here to help you determine if this is right for you! Xo