When I offered full service wedding planning services together with my floral design services every client received a tablescape design mock up as part of the planning process we went through together. Most of the time these multilayered meetings were done in person with my clients and many of the respective vendors contracted for the event, but there were a few rare cases where clients couldn't be there in person. As such, I became really good at executing virtual mock ups, which is the next best thing to the face to face version.
It seems that because of covid and still-strict social distancing policies, a lot of industries have had to make massive shifts toward virtual work environments, including those of us in the weddings and events industry. So, pandemic or not I wanted to share more about how a virtual mock up can be a tremendous value to you, your team of vendors, and of course your clients.

Scattered throughout this post are photos from a most recent virtual mock up, which was done in February here in my home, in anticipation of a NOLA wedding that was scheduled for this past March of 2020. Unfortunately, the wedding never unfolded due to what was then a very new pandemic, and was postponed until 2022 when hopefully covid has passed and it feels safe enough to proceed with original plans. Either way, a giant thank you to Samantha James Photography for coming to capture this experience so our clients in Hawaii, and the Sapphire Events planning team in NOLA could be a part of this work, too.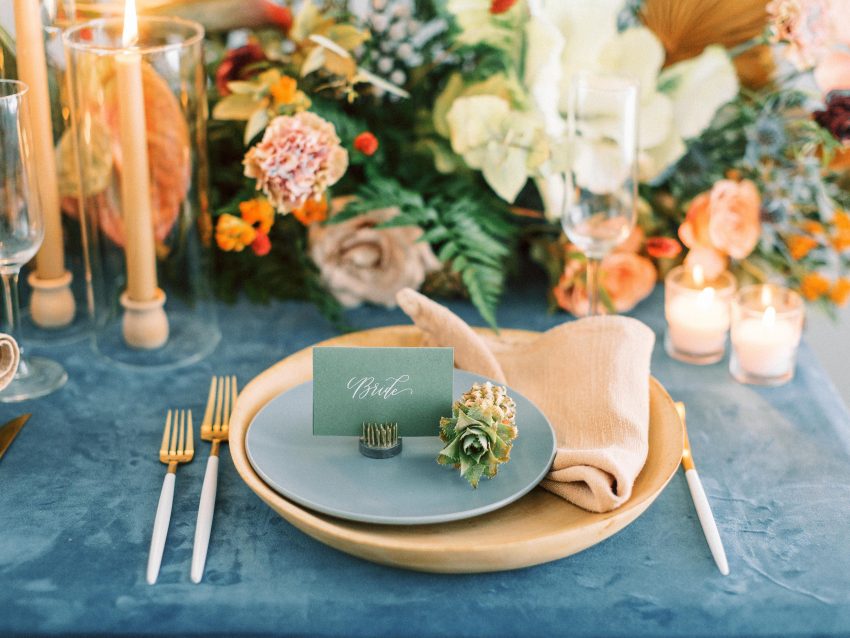 ONE: A tablescape and design mock up, either face to face with vendors and clients OR executed virtually on their behalf, is a tremendously helpful experience to troubleshoot many or all of the design, decor, rental, stationery, and floral elements ahead of the big day (when many of these selections would otherwise be impossible to change or tweak). There's a misconception that if a client can't be physically present at the mock up that it's not worth doing but I couldn't disagree more.

For every virtual mock up I've executed where the client could not physically attend, I've done the following:

1. Offered the client the chance to be involved in real time either via FaceTime, Skype or even just on stand by should I need to call or text with questions, photos, or options of a specific detail I need feedback on. This allows them to be a part of the experience, should they want to be, in a way that best suits their physical / geographical realities and restrictions.

2. Hired a photographer, preferably the one for the event but if that's not feasible, one that I feel will best highlight the mock up details. While iPhone photos and a FaceTime call certainly help with real time meeting discussions and selections, a post-mock-up gallery of professional images for the client to look through and soak up is really an unparalleled and thorough experience.

3. Woven in a surprise of some sort so that the clients don't feel further disappointed that they cannot be a part of the mock up in person. This might include two tablescape looks when only one was expected. Or maybe it's getting myself into my own wedding dress so that the photos of the bridal bouquet are that much more realistic looking (!), but I always try to amplify the experience.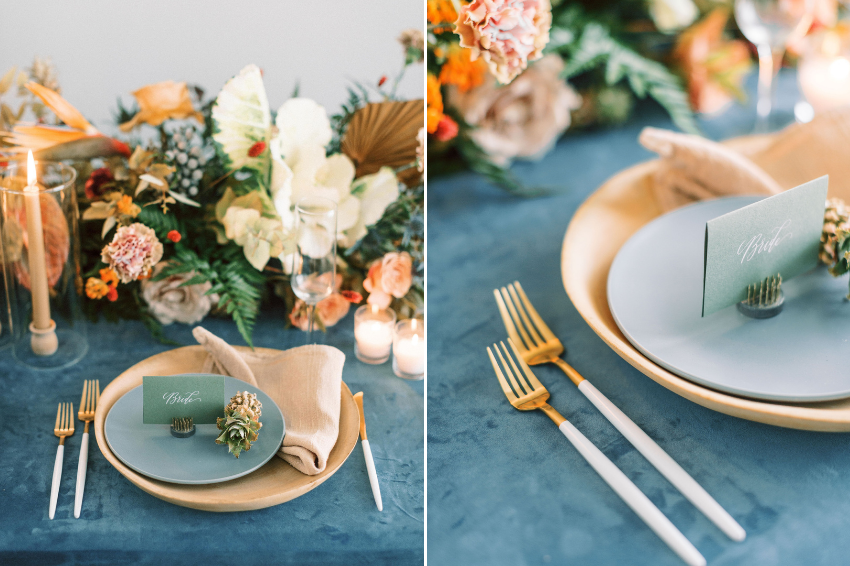 TWO: While a mock up with a client present might include or even require a full tablescape to show scale to the naked eye, with a virtual mock up there are some areas where you can make exceptions and as a result actually deliver a more tailored experience.

For example, in a virtual mock up, a tablescape would not need to include all placesettings for the client to get the jist of the design, especially if a photographer is on hand to get more editorial style imagery of a 'cross section' of the final product. Or in a virtual mock up, a client isn't going to need to 'walk around' the entire table like they would inevitably do at an in person mock up so you'd be able to deliver 'one-sided' designs like a centerpiece without a finished back or a table with only one side dressed. While the deliverables of the mock up are often at the discretion of the client and there are some who may ask for all the bells and whistles, a virtual mock up can give a newer planner, designer, or florist the chance to be a bit more budget conscious in a way that's harder to do face to face.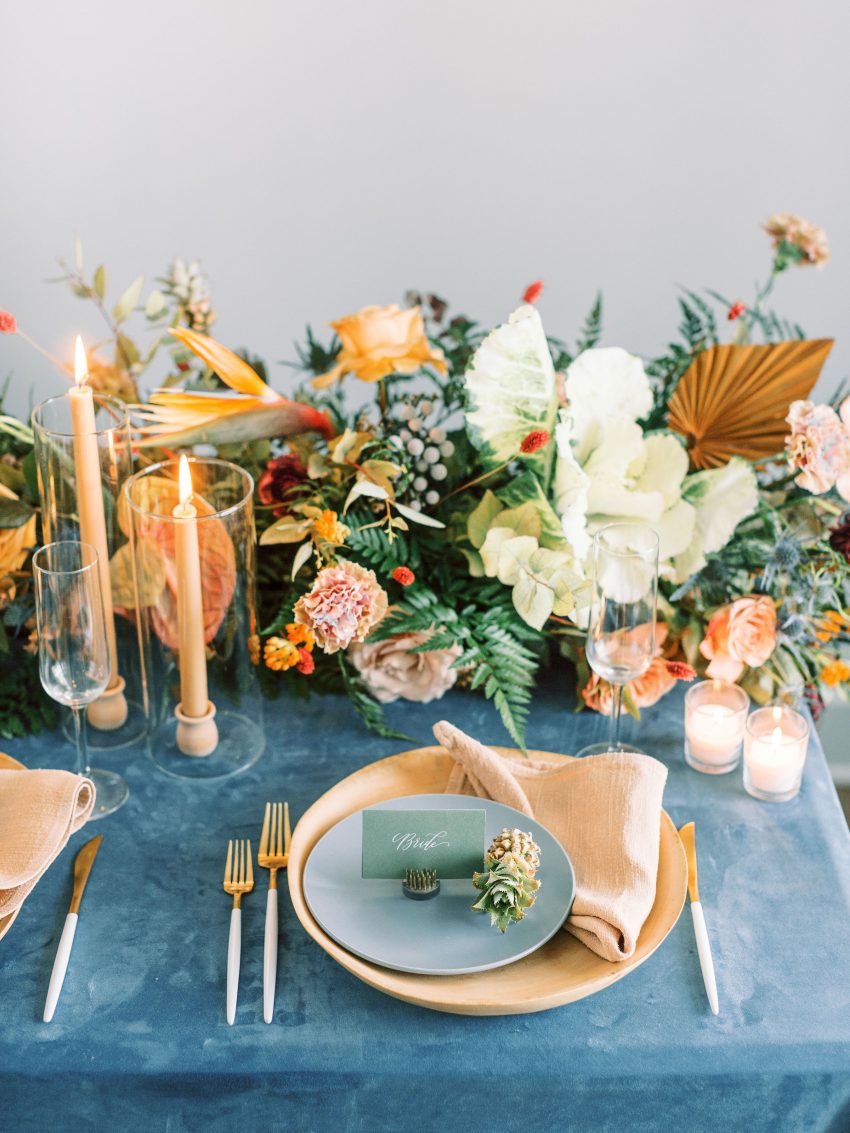 THREE: In my wedding planning days I used to plan for mock ups to take place at my local rental company to make sure I was in a space where I had easy access to different rental selections, should I or my clients, want to switch out a chair choice, try a different linen, or consider another china pattern. This was always helpful because instead of paying to get the rentals to me, I went to them.

With a virtual mock up however, it's smart to have only a couple, or at best, just one option of each element (e.g. one charger plate option, one napkin choice, one flatware style), on hand for the sake of logistics and an easier decision making process for your client, a feat that involves extra diligence on the planner, designer, and florist's behalf ahead of the mock up. This diligence however, makes for a better experience and allows for important conversations to be had leading up to the mock up instead of at or after it.

And to play devil's advocate! While I understand a mock up is partially FOR the sake of showing your client their choices and making decisions with them in that moment, a virtual mock up can instead be a chance to solidify the very choices the client and vendors believe are the best ones ahead of time, making for a process that moves ahead quicker and more seamlessly.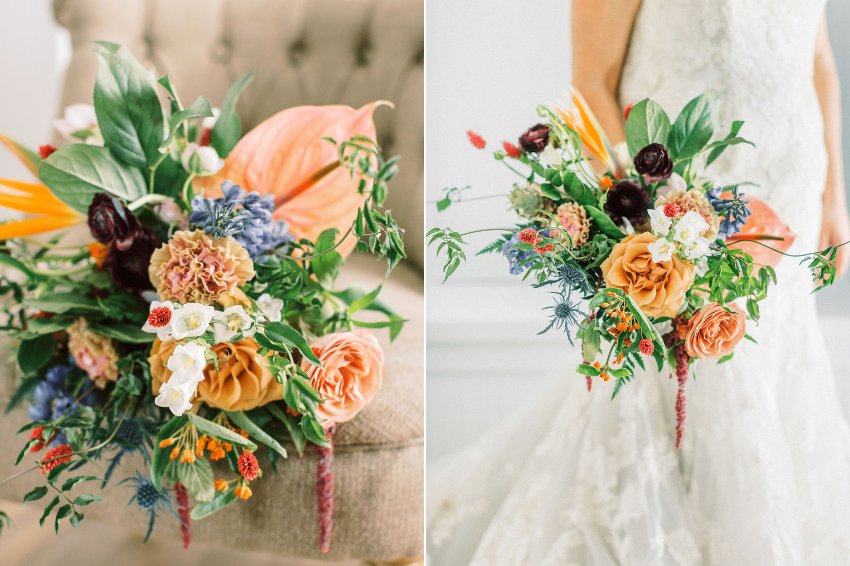 Hopefully this gives you a jumping off point to consider virtual experiences with your clients in ways you didn't consider before!

Leave me any questions below if you're a wedding professional and want to join the conversation. Xo