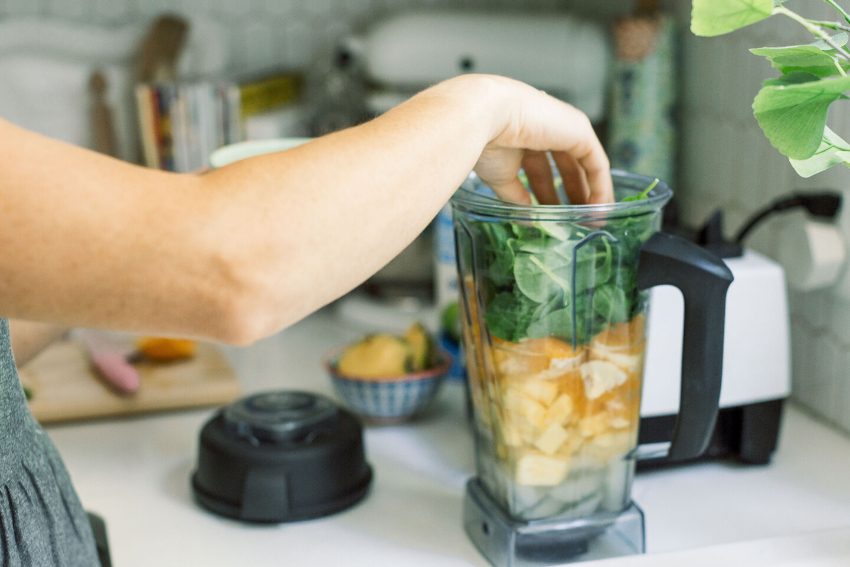 This feels like an appropriate follow up to this post, yes?

Any day of the week, any time of the year, my most favorite drink of choice would be an iced latte. My husband and I have even been known to pick our travel destinations based on the best-rated coffee houses! While a creamy iced latte would be a lovely part of my ideal day, my wallet would say otherwise and I suppose my insides would agree, too. That much caffeine can't be too healthy.

So on a hot summer day especially, this healthy summer green juice is quite the delicious alternative to coffee. The spinach is so good for you and paired together with the sweetness of the pineapple and orange, you don't even taste it in this juice – a bonus if you're not keen on drinking your veggies. Rather, the coconut flavor from the water and frothiness from the chilled ingredients make this juice nearly as creamy and delicious as one of my childhood favorites, the original Orange Julius. Remember those?

Enjoy one of my new favorite summer treats and of course, beautiful images from my friend Sam of Samantha James Photography.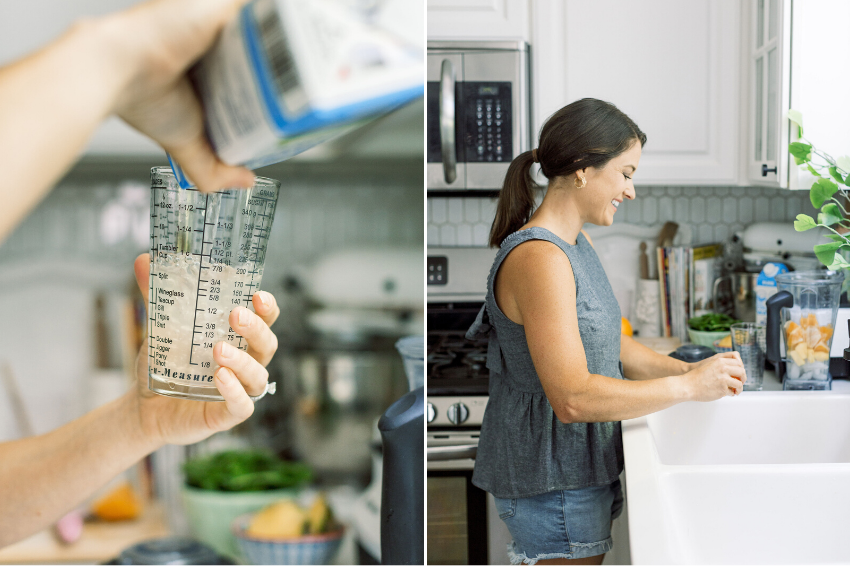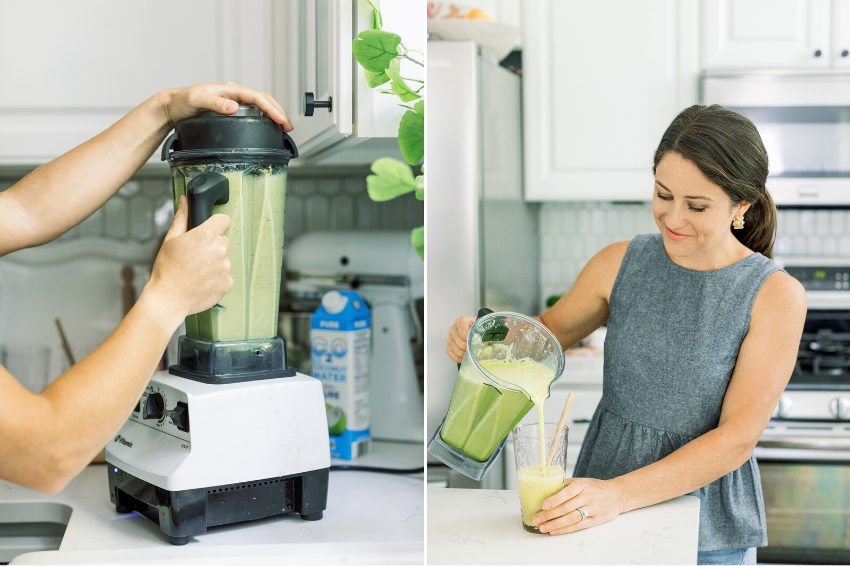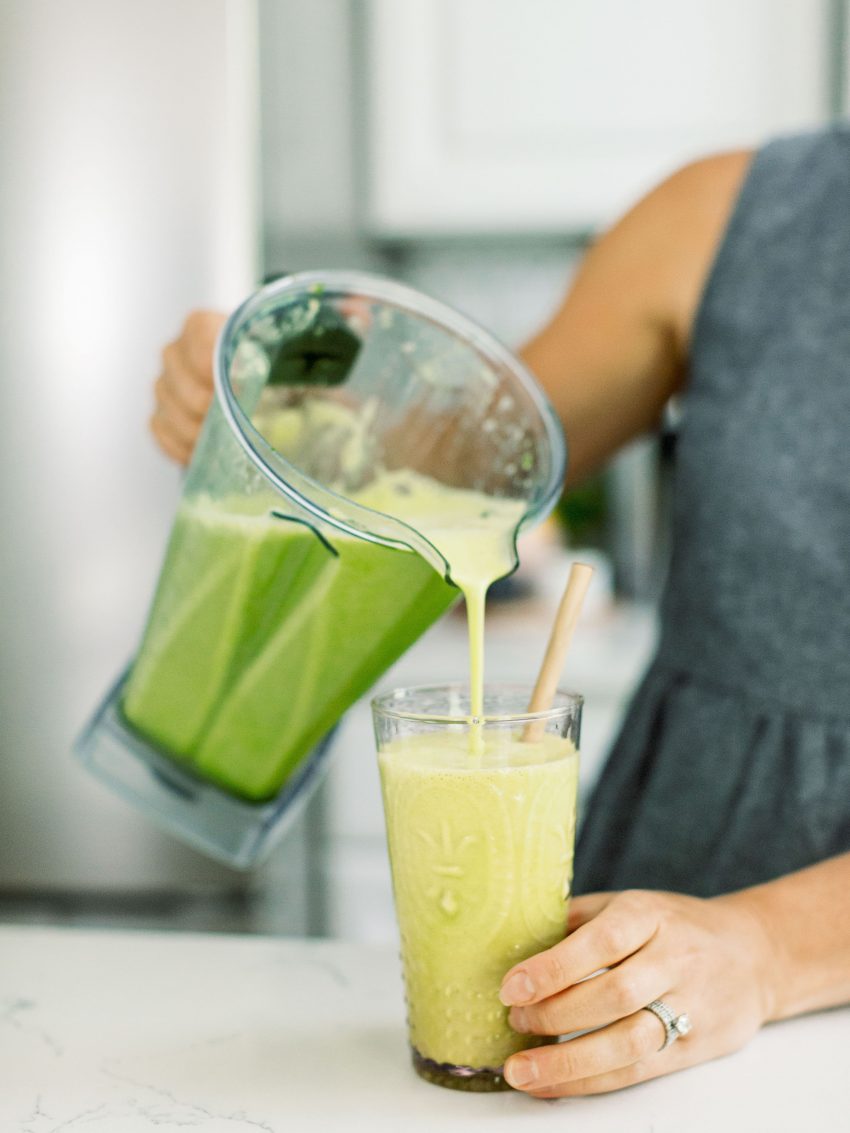 Healthy Summer Green Juice
yields about 4 servings worth

• 2 large handfuls of washed spinach leaves
• 2 large oranges peeled and roughly chopped
• 16 ounces of coconut water (room temp is fine)
• 6 ounces of fresh or frozen pineapple chunks
• 2 large handfuls of ice (not needed if using frozen pineapple)

We are very lucky to be the proud owners of a nearly decade-old Vitamix blender so it doesn't matter how large the pieces are of whatever we're blending; we toss it all in and it blends beautifully in less than a minute! As such, my directions here to make this juice are simple. Toss everything into your blender and blend until smooth. Serve immediately and enjoy.

However, if you have a less powerful blender I'd suggest chopping the fruit into smaller chunks before blending. Perhaps you even leave out the ice and instead used chilled fruit. The juice consistency is thin and frothy, not thick like a smoothie. It also tends to separate if it sits out too long so enjoy this drink quickly or use a straw to mix is up if it starts to separate after settling!

Come to think of it, this might be an excellent homemade popsicle recipe! After all, this juice is a huge hit with the kids and is a great way to sneak in those leafy greens to their diet. The recipe yields enough for two big adult sized glassfuls and two kiddo cups as shown here. We have gotten such great used out of these handy plastic cups with matching straws and lids.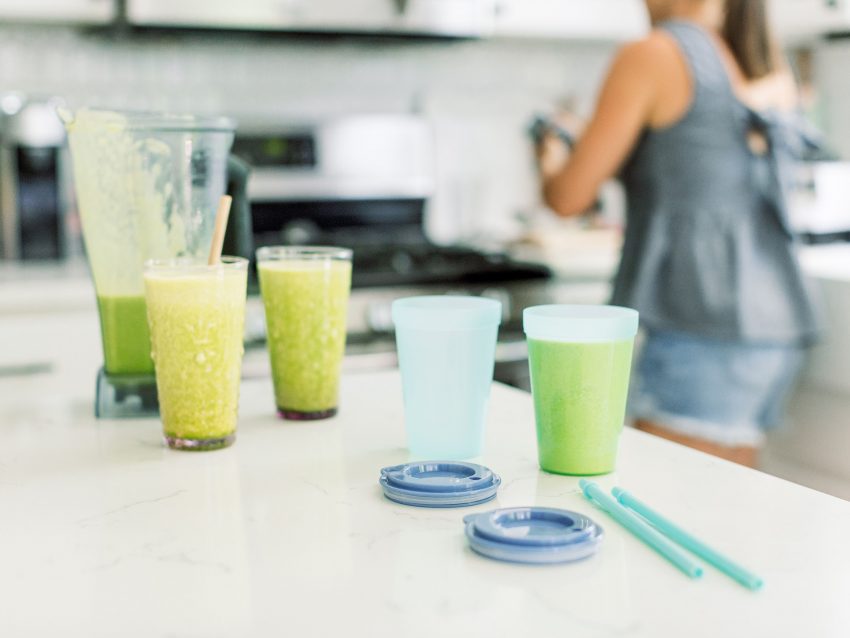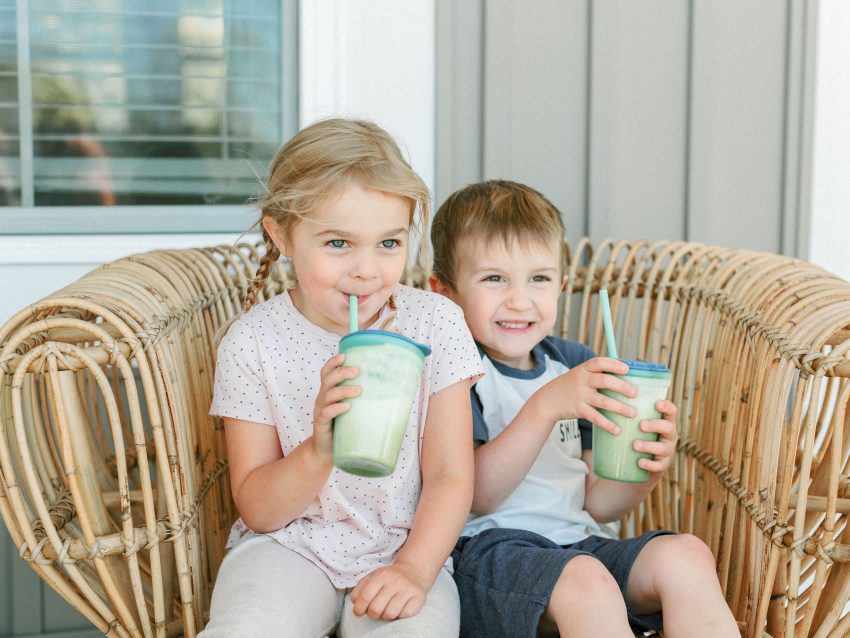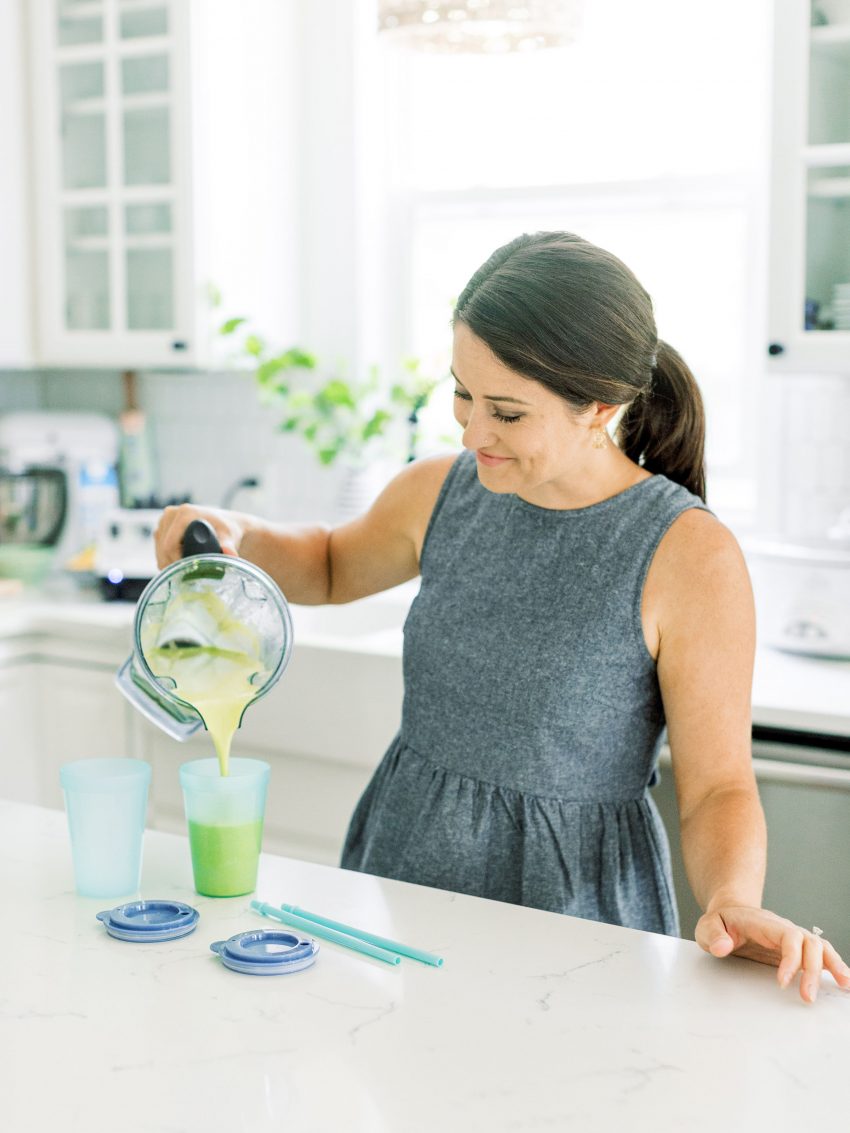 Enjoy, my friends! Xo