Today I turn 34!

I remember turning 30 and feeling like that milestone birthday happened so long ago. Time flies when you're living life and I'm very grateful for all the parts that make mine so sweet. With that being said, I'd love to share 34 things about myself to celebrate another trip around the sun. You may already know many of these things or perhaps some are complete surprises but join me in a little celebratory post, would you? I am honored you're here on this adventure and hope this list help connect us more!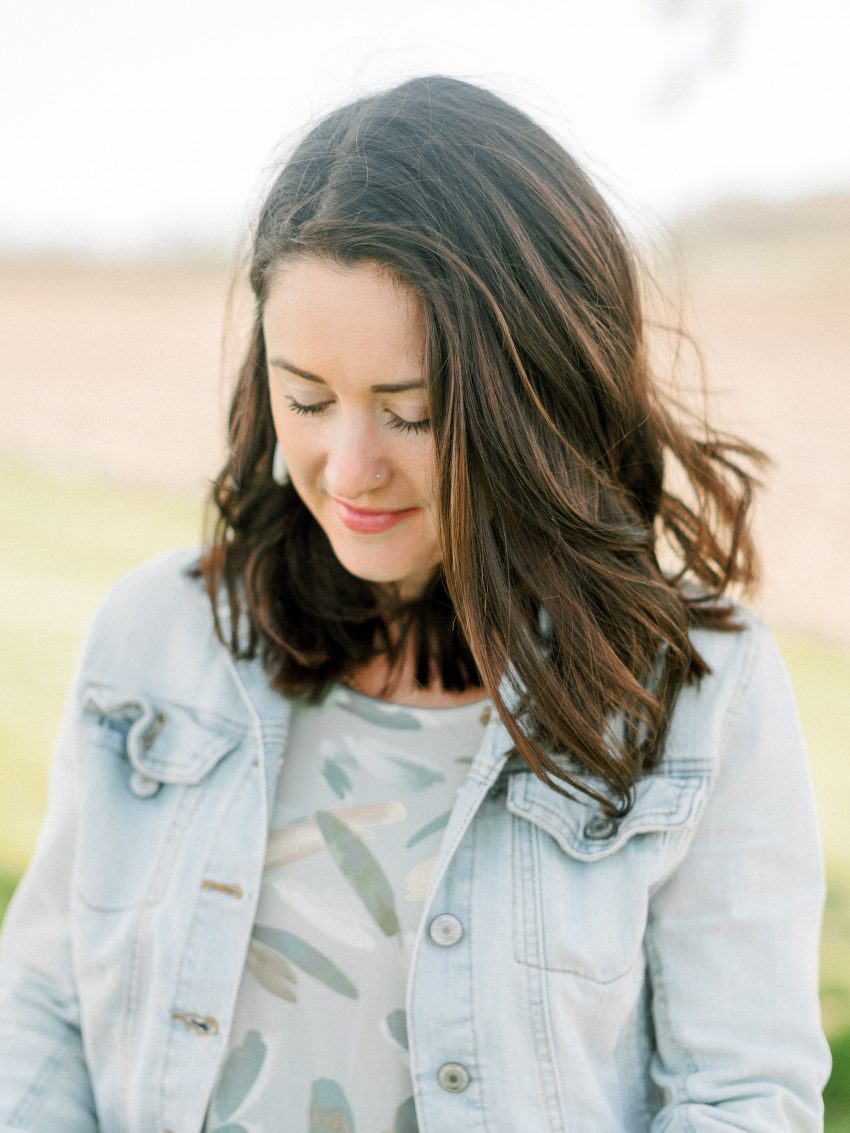 One: I'm an enneagram 2. With a 3 wing (the competitive and perfectionist side of me is STRONG). I'm fascinated by the enneagram and learning more about those around me based on their numbers. Share yours below if you're a fan of the personality test!

Two: Growing up my dream job was to be a talk show host a la Sally Jesse Raphael. I had a small Fisher Price recorder I used to carry around the house and interview my mom with. My talkshow topics included kid-friendly things like dogs. It's no surprise I ended up with two journalism degrees by the time I was 23, 11 different journalism-related internships, but funny enough at the time of writing this, I have two businesses making soap and designing flowers, respectively. Sometimes the universe shifts and you go with it!

Three: My two least favorite foods include cilantro and tuna. However, some of my favorite things to eat and drink include pasta with butter and parmesan cheese, raspberry chocolate cheesecake, Greek food, burrata cheese with fresh bread, iced almond milk lattes, scallops, and French fries. I am not a healthy eater by choice and if I never had to eat a fruit again in my life, I wouldn't be mad about it.

Four: Unless it's to Seaside or somewhere tropical and lovely, I rarely have any desire to travel beyond the comfort of our home. I used to think this fact made me really boring but I realize now it's only because I have everything I need right in front of me. That said, I DO hope to show my kids many parts of the world as they grow up, a goal that might affect my home-body status.

Five: I'm 5 foot 1 ish. I'm really quite short! Most people are surprised to meet me in real life and realize I'm so small.

Six: I have an awful nail biting habit. I envy my friends who have beautiful, strong, natural nails!

Seven: I'm Canadian and have a Greencard through marriage. If you've ever heard me speak you'll notice my Canadian accent come through in certain words like 'out', 'bed' and 'about.' Sometimes I drop an occasional 'eh' too even though I've lived here for 15 years. I'm not sure I'll ever denounce my citizenship to become an American citizen but having kids has me conflicted on that choice.

Eight: I grew up with two very sarcastic parents. As a result I have a really dry sense of humor, and think it often comes across as confusing or even rude to others. Eeek! Really, I'm just a big hearted gal with the most hilarious sense of sarcastic humor.

Nine: Most days my hair is found tied up in a pony tail. Wearing my hair down drives me crazy. It's either getting pulled by little fingers, getting stuck in things, blowing in my eyes, or distracting me from my task at hand. I also feel shorter with my hair down. Ha!

Ten: In regard to my point above, I blame this pony-tail obsession on two decades of gymnastics training. The tighter the pony-tail in training, the easier it was to concentrate on the skill I was performing. I think this carries over to my life now where I have a go-get-er-done attitude most days. A pony-tail means business and most days I'm all about getting things done WELL, whether that's a project, making the bed, or building a fort with my kiddos. The only times my hair is down is usually when I'm in front of the camera!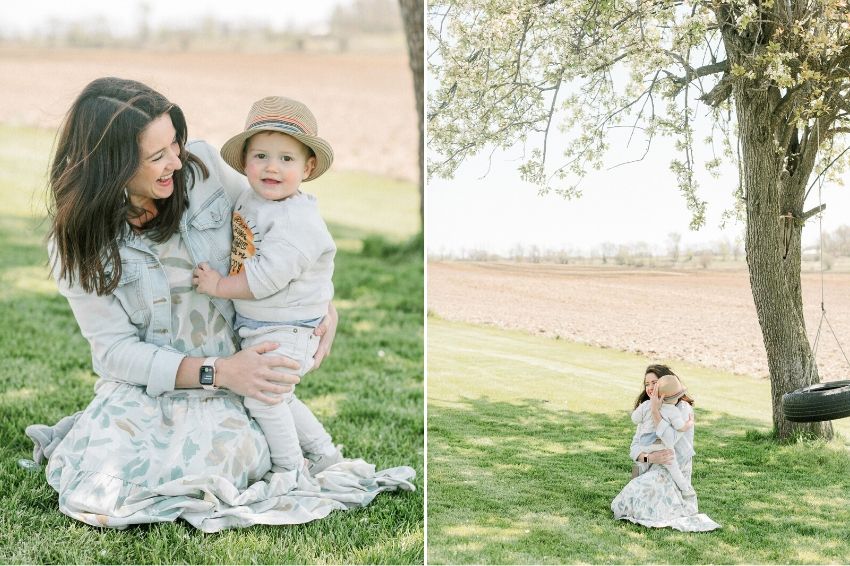 Eleven: My husband does most of the cooking in our home. He loves to cook and is really skilled in the kitchen. I literally have my own salt bae here. I, on the other hand, only enjoy the task if I am tackling an elaborate cooking challenge where outrageous ingredients and at least five hours of prep and execution are required. White this approach isn't sustainable, go big or go home I guess?
Twelve: Someone once described me as 'scrappy.' I love that! I also consider myself to be a calculated risk-taker with a great sense of intention and intuition. I'm sensitive, fun, and caring. Loyal. Fair. Creative. I might be overly self aware.
Thirteen: I'm a movie-ruiner and usually Wikipedia every film plot before I have a chance to watch the movie unfold.
Fourteen: Some of the best days of my life include the days my boys were born, the day I married my husband, the day I scored a perfect 10 during my senior year as a gymnast at MSU, the day we took our kids to Disney for the first time, and many days in Seaside, Florida.
Fifteen: I'm a sucker for Eminem, reggae music, and Sean Paul. But I adore music from the 1930's anytime I'm baking or cooking.
Sixteen: My biggest blessing is the gift of motherhood and my two (three if you count my husband) boys. Everyday I am presented with the chance to parent, love, and guide my children in a way that will contribute toward our family legacy. My greatest hope is that my efforts will result in the generational difference Andrew and I want to be for our kids and future grandchildren.
Seventeen: If faced with the choice to pick navy or black, I choose black.
Eighteen: I hold myself to very high, and often impossible standards, when it comes to a lot of things. I'm a work in progress (we all are in some capacity) and have greatly learned the magic of grace as I've found my faith in adulthood. And while my faith is not something I openly share much about, it's a newer chapter in my story. Andrew and I were baptized one cold wintry Sunday in March of 2016.
Nineteen: I'm an external processor and am grateful for the friends and my husband who listen patiently to me when I go deep into a tangent on something I feel passionate about. Because when I go deep, watch out! I usually have a lot to say about things!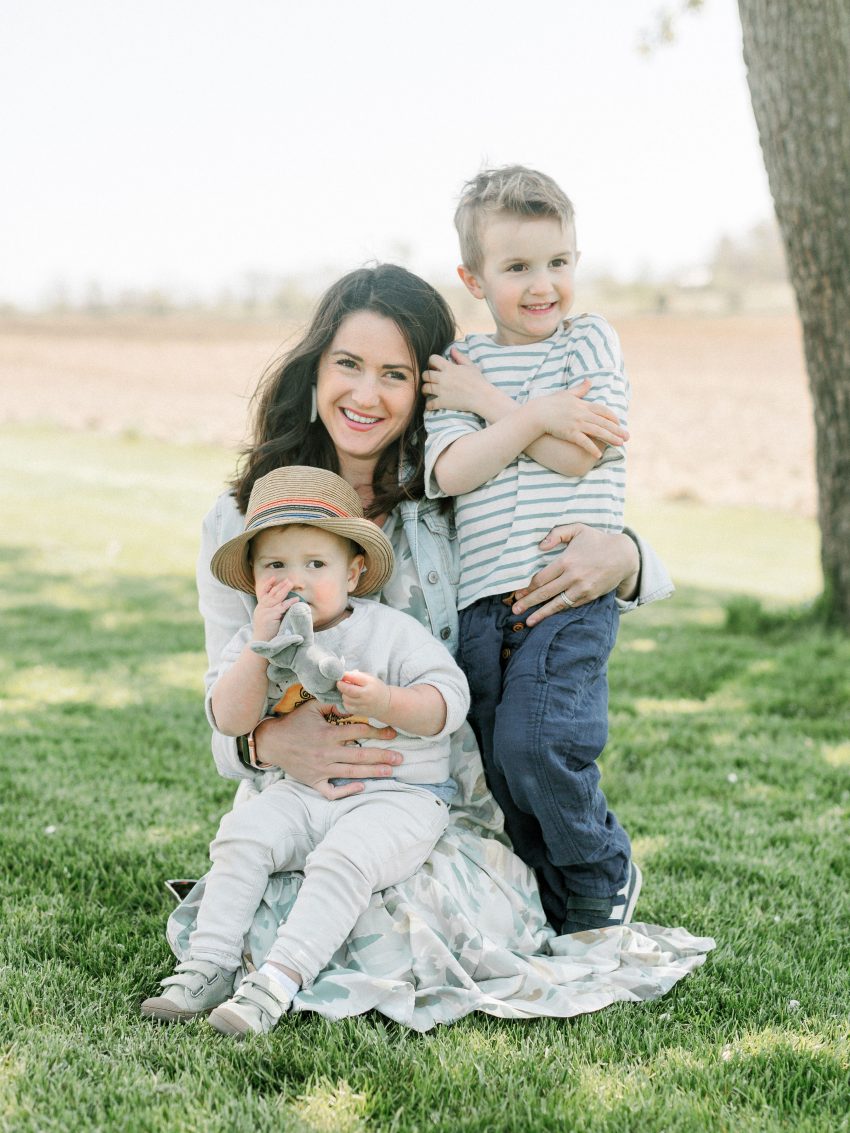 Twenty: I'm a quick mover. I'm efficient and decisive. I always joke I knew the answer to questions I haven't yet been asked. Although, I married into a family that is VERY much the opposite and it's been a 15-year-journey to find balance between the two paces of life.
Twenty-One: I'm stuck somewhere between a Southern belle living in breezy house-dresses with long soft curls in my hair and J Lo in a hiphop music video with 2002 hoop earrings. I often feel like an anomaly when it comes to my style and likes, but am learning those things are what make me unique. I hope to always be unapologetic about being me so others too have confidence to be themselves.
Twenty-Two: I just won $5,000 to whatever store I want. I choose to spend it at Serena & Lily. Or Ballard Designs.
Twenty-Three: I don't own any personal or business credit cards, and am grateful both my husband and I are student-loan-free. We try to loosely live according to Dave Ramsey's Financial Peace University principles and feel grateful for our church's invitation to do the program through a small group in 2018. I'd love to go through 'university' again now that we have two kiddos under our roof.
Twenty-Four: I'm an awful at managing text messages. It feels so time-consuming and taxing. My hands are usually busy with many things at once, making texting a task that's always on the back burner. I am however, excellent at FaceTime calls and Vox messages, often when I am in the car, folding laundry, going for a walk, and so forth. This is how I stay connected with many of my most dear friends! And how I manage a lot of my professional relationships too. Voice to voice or face to face relationships are so powerful.
Twenty-Five: Even though I'm a former gymnast, I'm afraid of throwing any skills on backyard trampolines or those at indoor parks so I limit myself to simple back handsprings when coerced by the people I'm with. I can, and will, however hold a handstand for an impressive amount of time and consider this to be my party trick for as long as it's socially acceptable. I enjoy being strong and having muscle memory from my time as a gymnast. One of my 2020 goals actually is to be able to do a press to handstand again!
Twenty-Six: I'm an interesting blend of empathetic and realistic which often results in confusing opinions and emotions on hot topics. As a result I try to remember that we are all different in our experiences, circumstances, and thoughts and that's alright.
Twenty-Seven: Some of my favorite marketable skills include tying a mean bow, giving the best gifts, fluffing perfect couch pillows, frosting cupcakes, building forts in the woods, making up dances to catchy songs, writing excellent emails, organizing anything, and handwriting notes and letters with care. I'm a small details kind of gal and I know this is what makes me good at my work.
Twenty-Eight: I'm claustrophobic. MRIs and scuba diving give me the shivers.
Twenty-Nine: I dream of building our forever home one day, the home where our boys will come home to from college and for holidays when they are hopefully married and have families of their own. But I also scour Zillow nightly in case our dream home pops up again lest we miss out. I am greatly inspired by the idea of home legacy and it motivates most of my professional and personal decisions.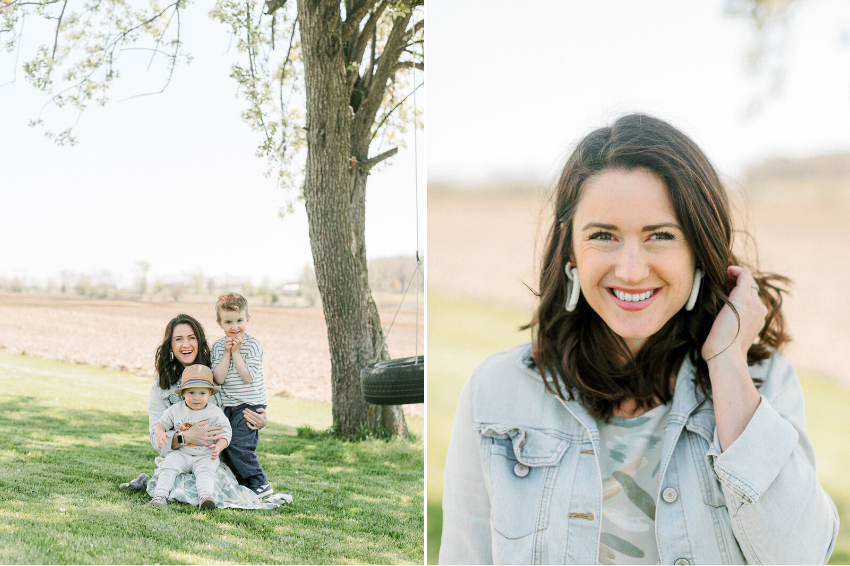 Thirty: If I ever sense I'm about to be surprised by something or someone, I get extremely anxious, panicked, and jittery. It takes a lot to surprise me because my intuition is pretty strong about disruptions in my routine and life, not to mention I ask a lot of questions about a lot of things which can lead me to sense surprises being planned. I know, I'm no fun and 15 years in means my husband has to hustle to surprise me. That being said, I LOVE to surprise others! A successfully executed surprise is the best.
Thirty-One: My successes in life have been wonderful and thrilling. But my failures have been even bigger blessings and lessons. And there have been so many! I try to find the silver lining in every fall and pinpoint how it can shape me into a better version of myself.
Thirty-Two: I used to think I could just work really hard and that would be enough to get my way and live out my best life. That's what so many schools of thought preach, right? But I know now that my life is mapped out by a greater God and His plans are better than anything I can ever strive for or hope to achieve by my own doing. I used to white-knuckle my way through life and work, work, work. And while I still work hard (and perhaps work smarter now too) I leave a little space for the unexpected to happen.
Thirty-Three: This will shock you. I'm an introvert.
Thirty-Four: I'm a lover of birthdays. If they aren't a sign of how lucky we are to be alive, then what is?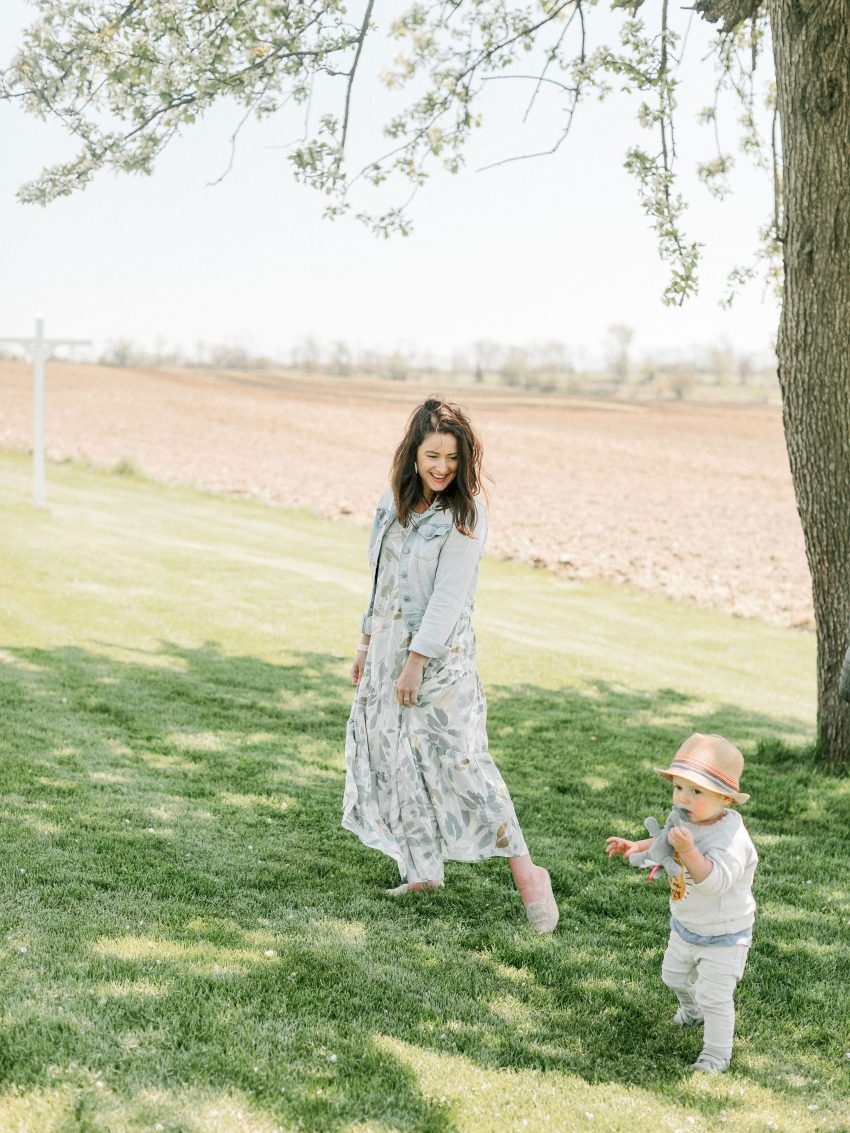 Thanks for sharing this day with me, friends! Your support is the best gift of all. All photographs throughout this post are courtesy of my friend Samantha James Photography, snapped at a recent social-distance friendly outdoor playdate. Fun, yes? What treasures! Xo