On Monday, April 6th my second soap launch will unfold!

This launch is to go hand-in-hand with spring's much awaited arrival, but also celebrates multiple holidays (Easter, and Mother's and Father's Day), with a new line of soaps that are botanically inspired. Oh, and quite beautiful too if I do say so myself! I'm excited to share more about the soaps in anticipation of the launch, along with some photos of me in my studio, which I recently rearranged to better serve my business and growing family. There's more below and throughout this special blog post!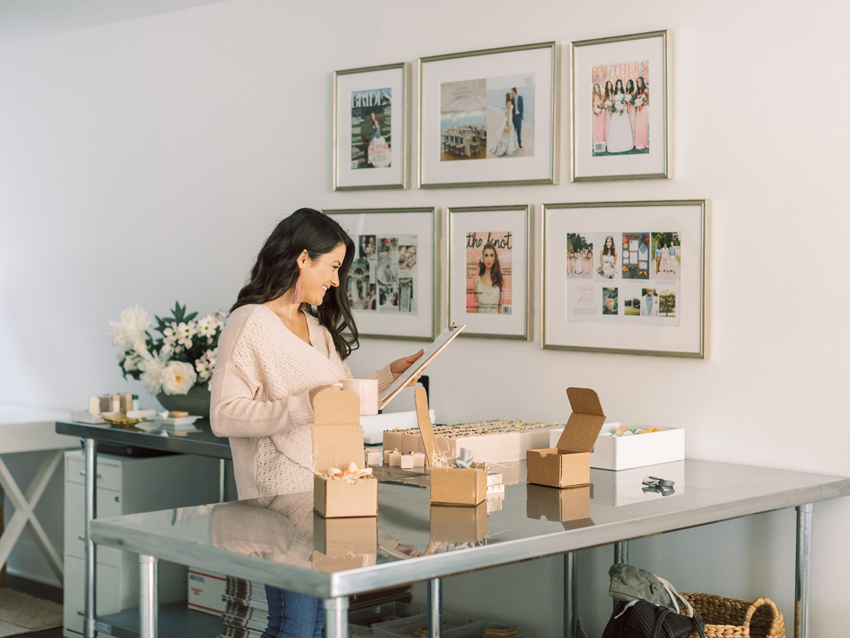 After my first launch in January, I was able to wrap my head around preparing better for this second launch. This meant making more soap (as much as I can by myself) to increase inventory and meet demand, learning what customers like and don't like, researching environmentally friendly packaging options, and also creating more space in my studio to store soap in a way that looks organized but respects the integrity of the product. This last part was especially tricky because I didn't gain anymore space in our home to make this all work; if anything I lost a little as we recently added a play area to the basement!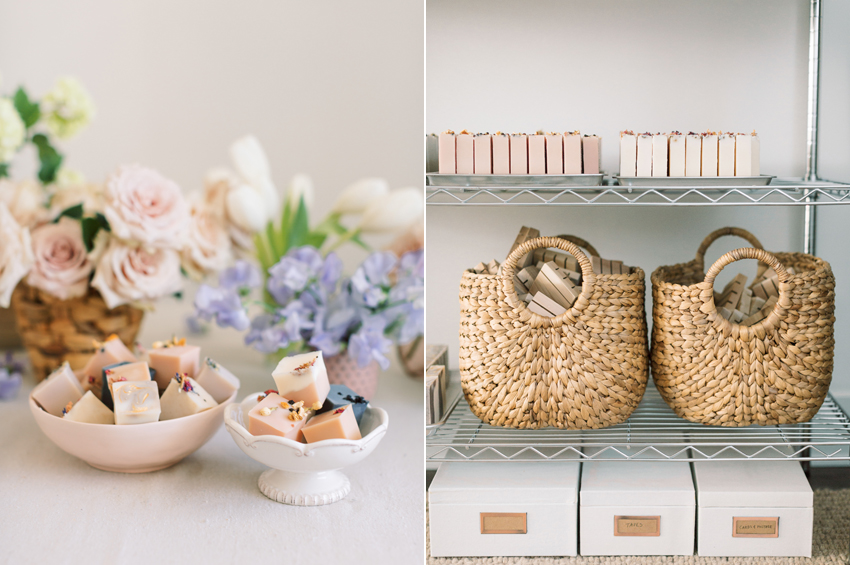 So what did I do? Well, I sold most of my floral-related inventory throughout January and February and then moved my favorite items I couldn't part with to the back storage room. Many of these items are very breakable and used so sparingly that they are best kept out of sight and mind. Then two leftover metal shelving units were put into the back-most part of the basement to hold soap bars and my desk was tucked into the same space to create a little work nook. My metal work tables were also moved into this space, placed in an L formation to sort of block off the work space from the play area. These tables not only give me space to make soap but they provide space for wrapping, packaging, and more. My packaging department loves having this space (hahaha I'M that department, guys).

Here is a better photo that shows the set up more clearly. My desk is behind me to the right of the photo, soap storage and my closet of materials to the left, and our kids' play space directly behind Sam who was taking this photo. One day I'll give a full basement tour!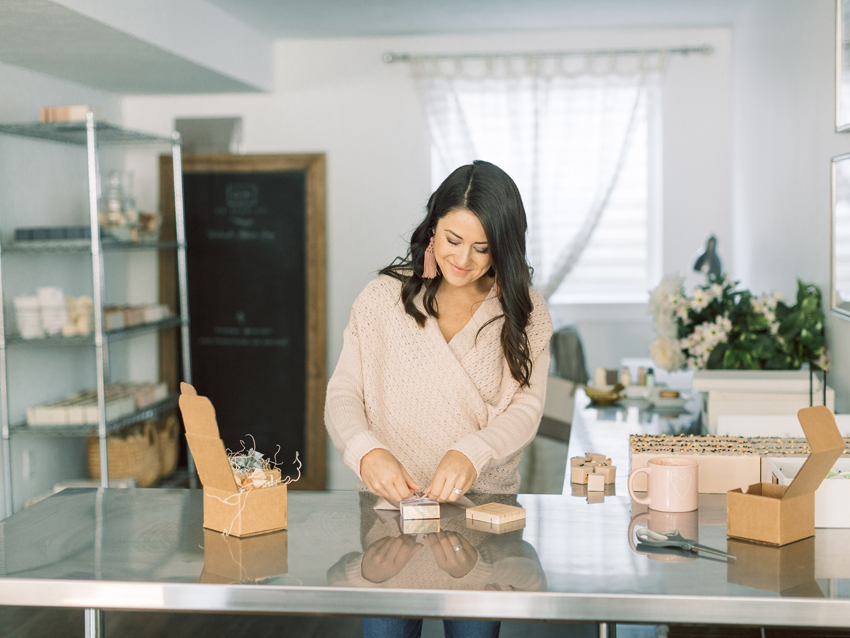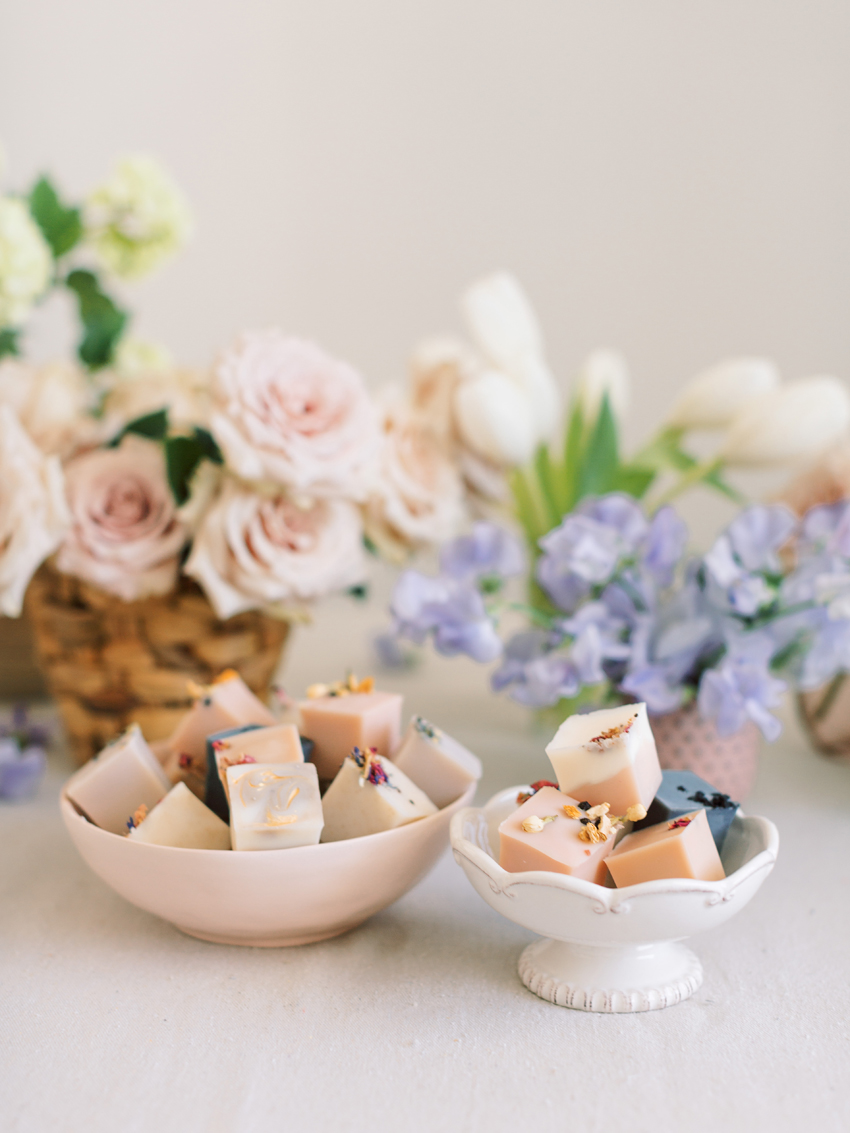 Even the petite soaps are a little fancier for this next launch! Most of the petite soaps are miniature versions of their larger counterparts, topped similarly with dried flowers, salts, seeds, and some swirled with gold mica. Petite soaps will now be sold in quantities of six and packaged in a drawstring muslin bag. My hope is the muslin bags feel a little more special but also, that they may be reused in many ways that a kraft bag cannot. Petite soaps are so darling but also practical for gift giving, travelling, and guest bathrooms.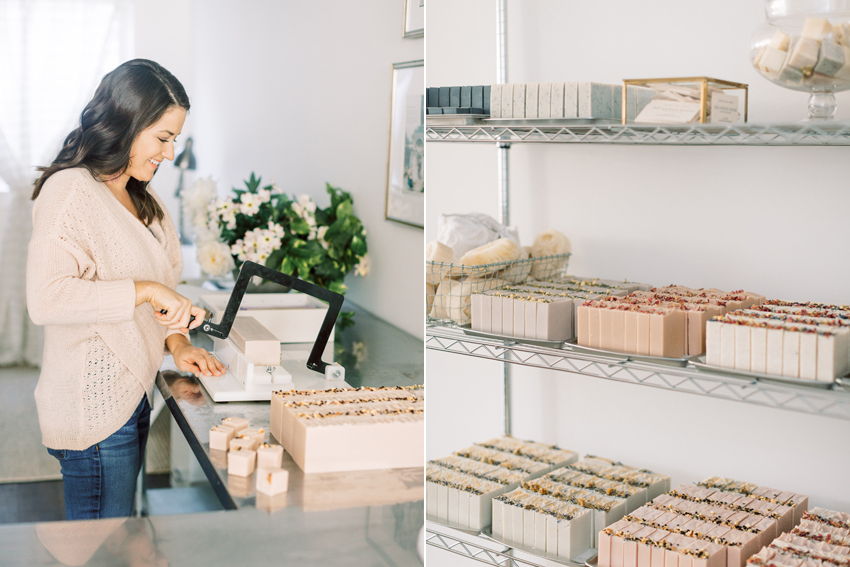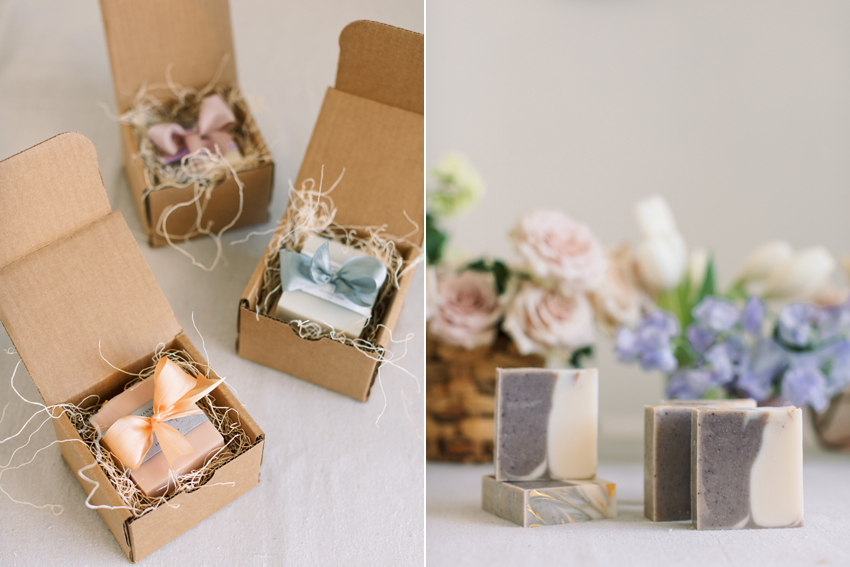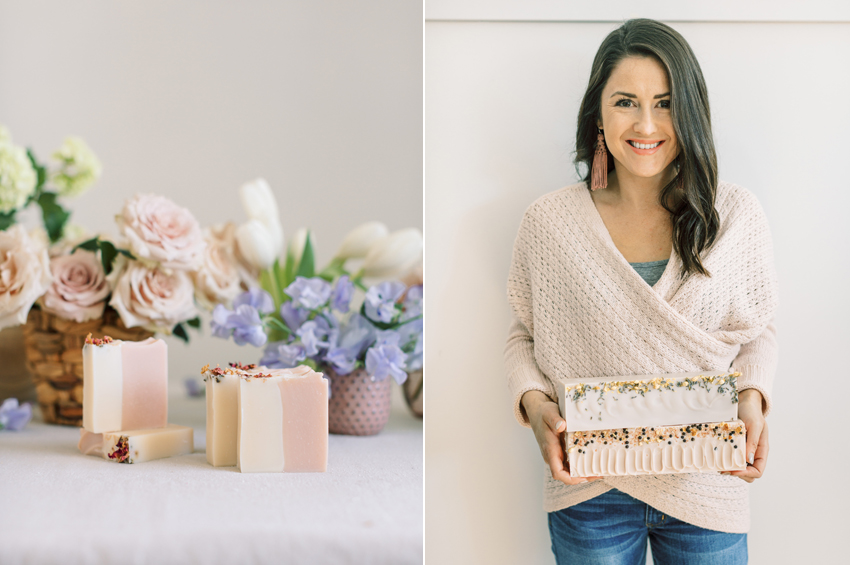 Now for Mother's Day especially, I wanted to create a selection of bars that felt really beautiful and botanically-inspired since flowers are one of my most favorite things AND it felt like a twist on the default gift for the occasion; fresh flowers! While the bars cleanse wonderfully and smell lovely, I wanted them to look just a tad bit fancier than my regular line of soaps. So these bars are really special and their tops tell that very story! Below you will see the five bars together in a bundle, a bundle you'll be able to purchase on April 6th SHOULD you want to gift these to someone special in your life. You'll have to wait for the official roster of scent combinations and bar names but some new essential oils used for this launch include jasmine absolute, pink peppercorn, grapefruit, and vetiver.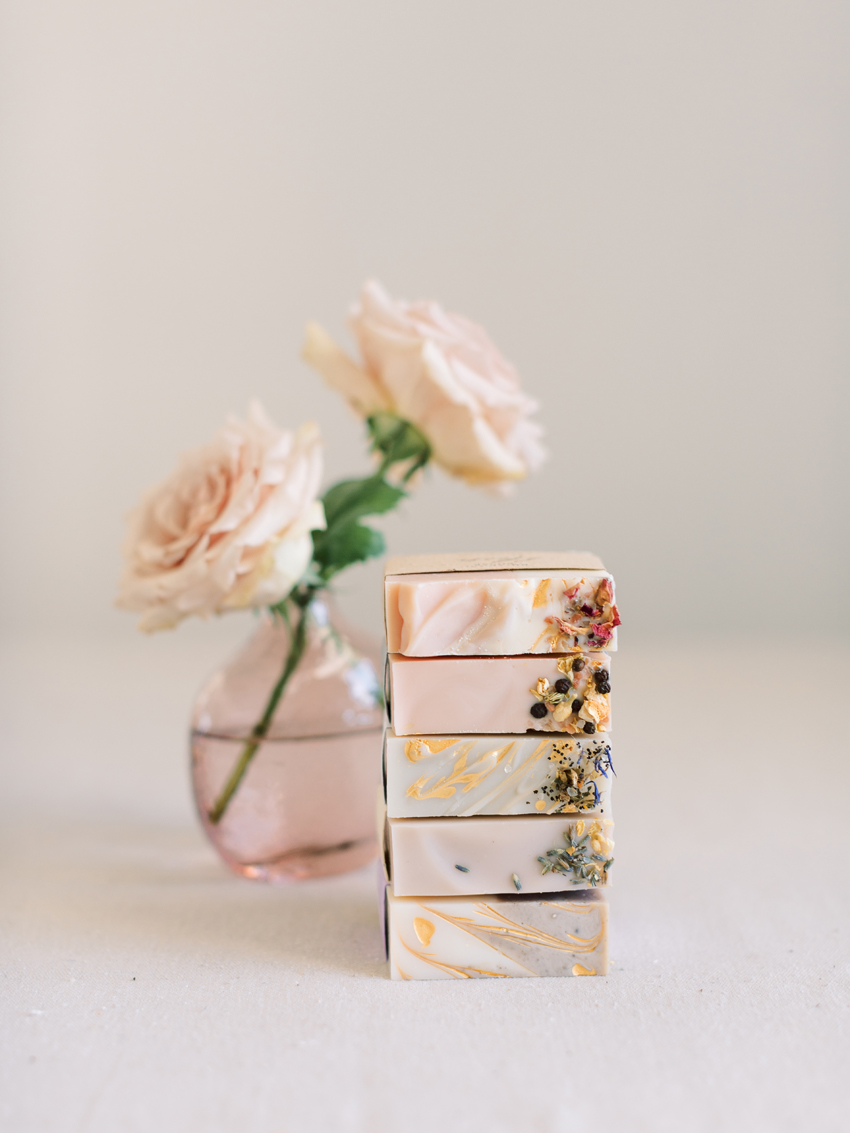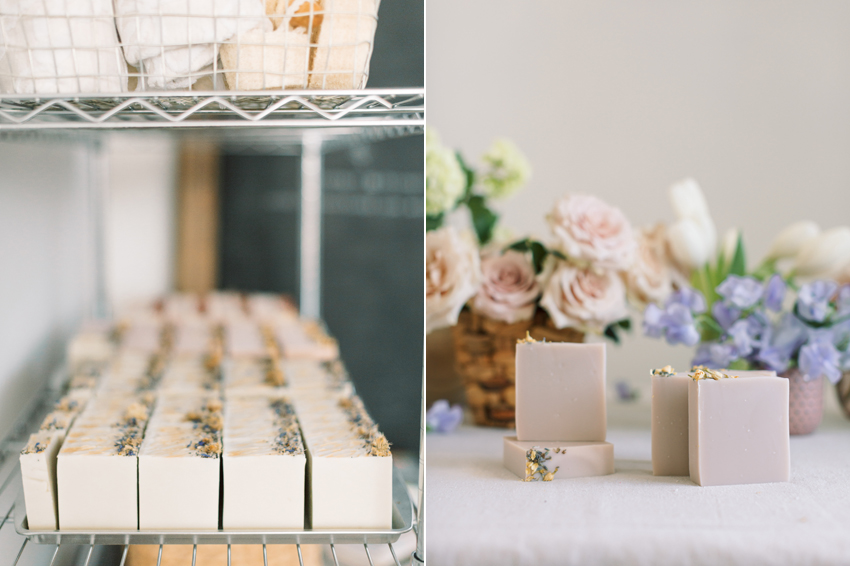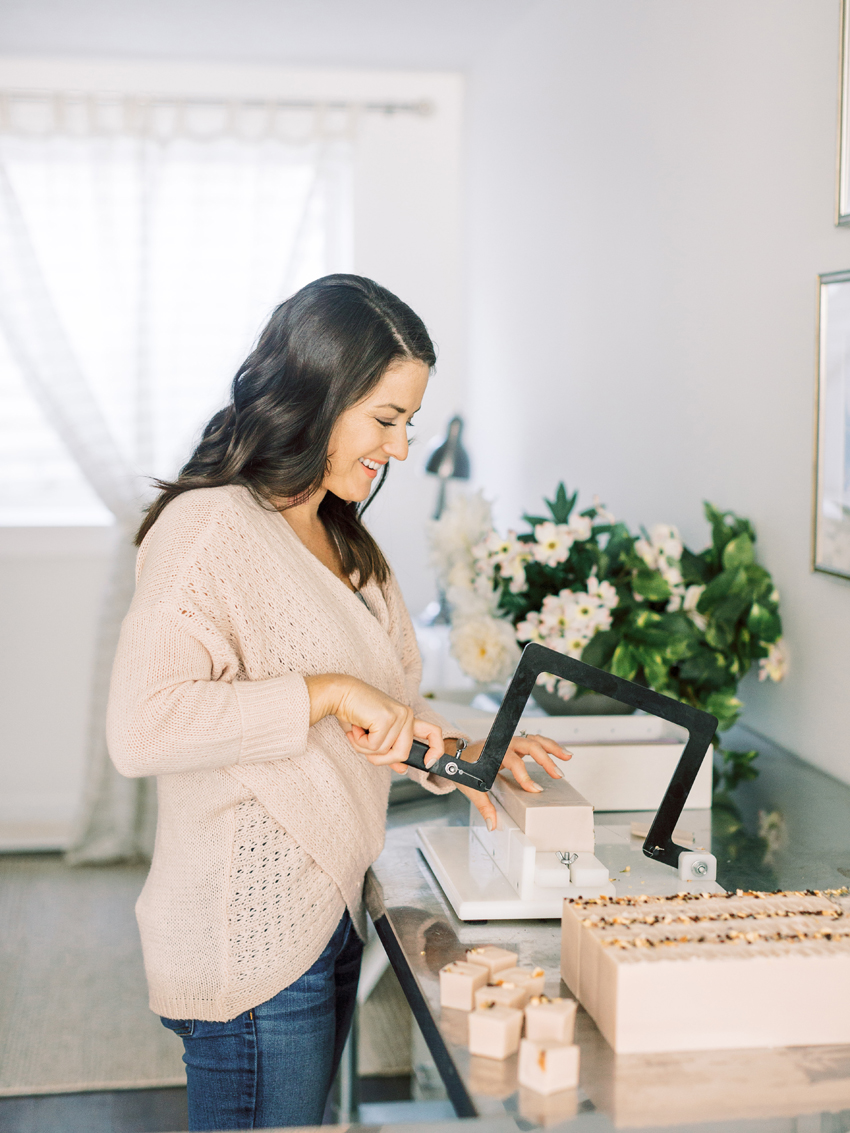 I also have a very limited amount of charcoal bars available for the next launch. Charcoal is super messy to work with so I avoid using it often but I have many female customers who say their male partners love charcoal soap! My second launch charcoal bar is scented with cedarwood and vetiver; it's earthy and masculine, plus it comes with a fresh bright green label. I bet these will go fast on April 6th!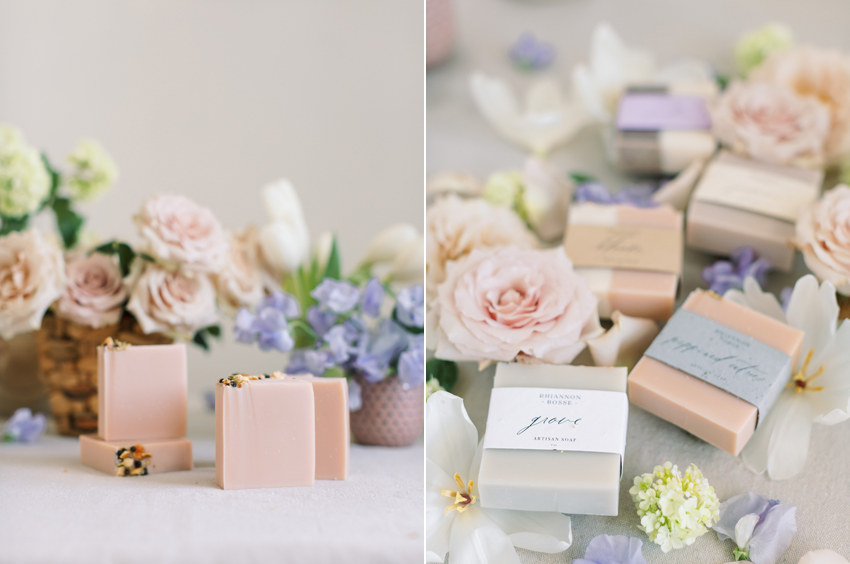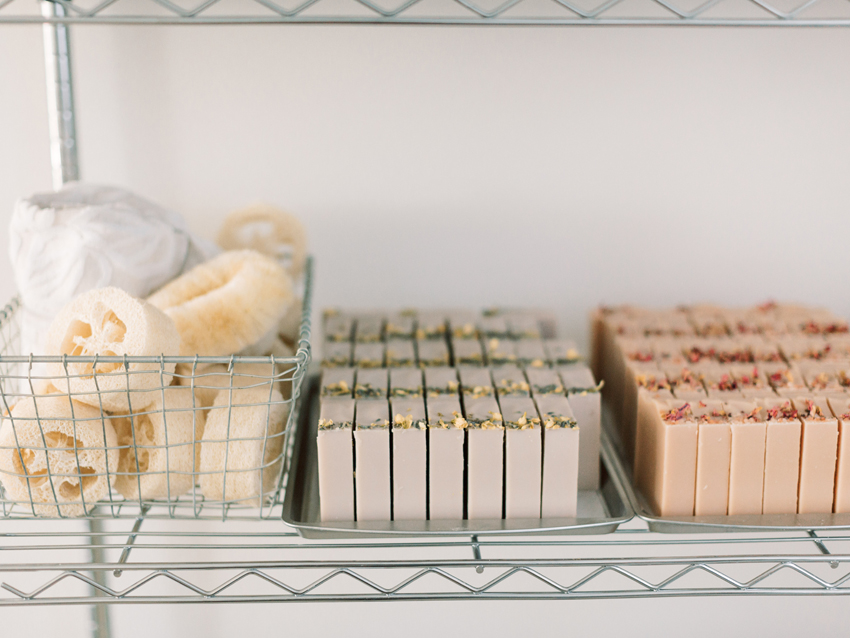 Aren't they so beautiful all lined up like this?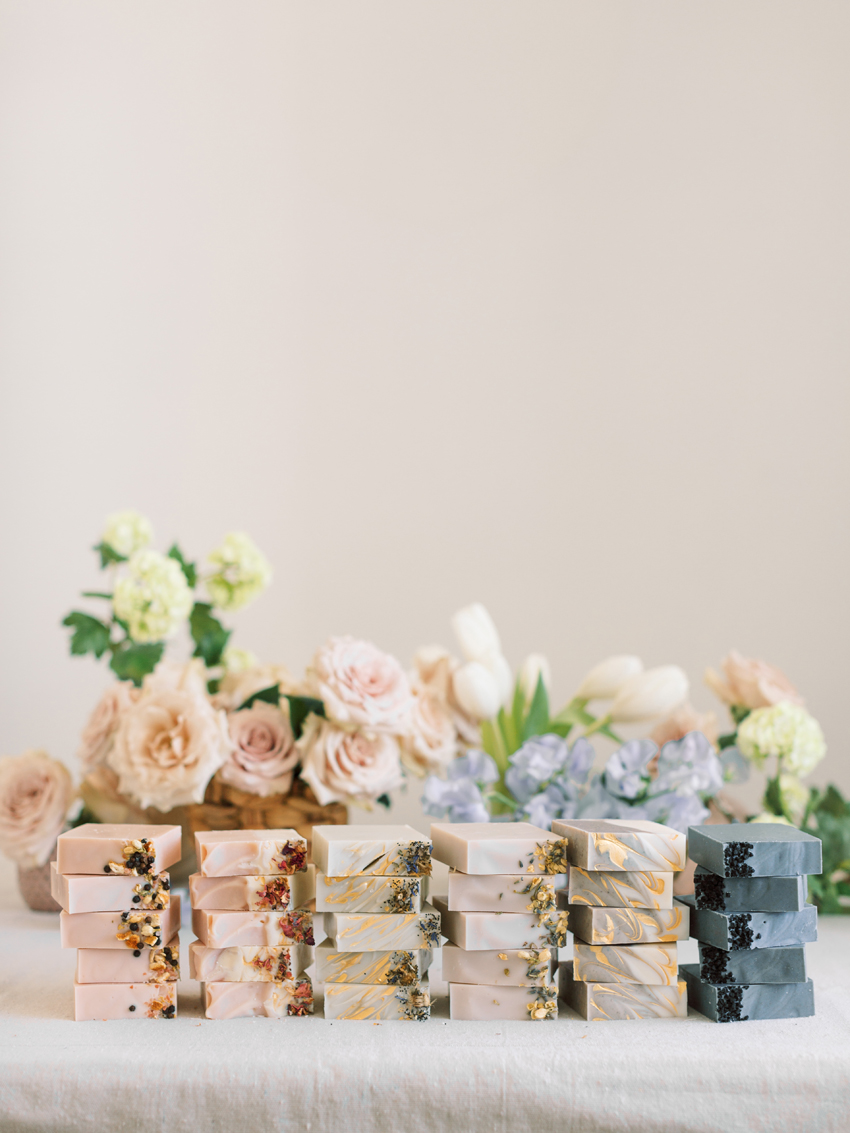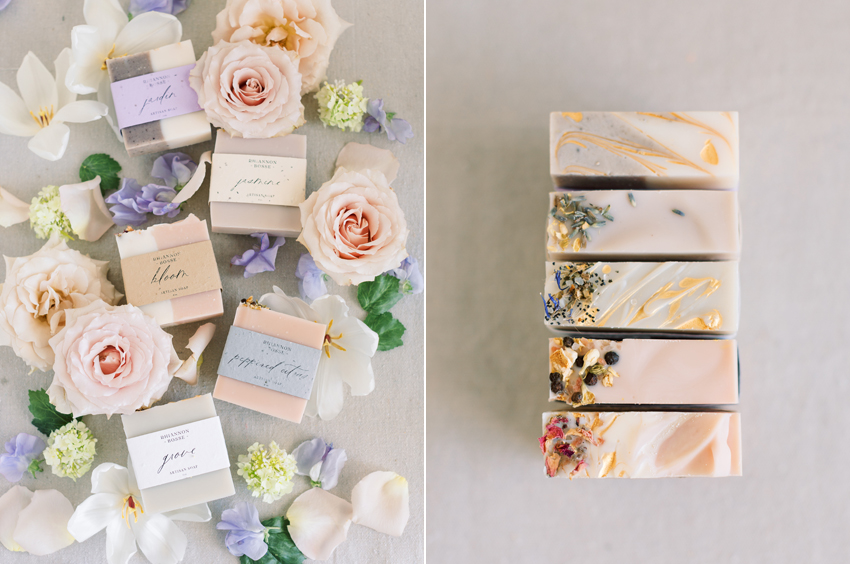 I also have a very unique bar in the spring line up that I wanted to give extra attention to. It's called 'Grove' and has a scent that's hard to describe. Out of all my bars it is made with the most essential oils including white thyme, sweet fennel, and basil just to name a few; it almost reminds me of a cross between a vegetable and a flower garden. But perhaps most special of all is the seed paper label that's made with basil seeds! I am excited to plant some of these labels myself when the weather warms up to see how they fare.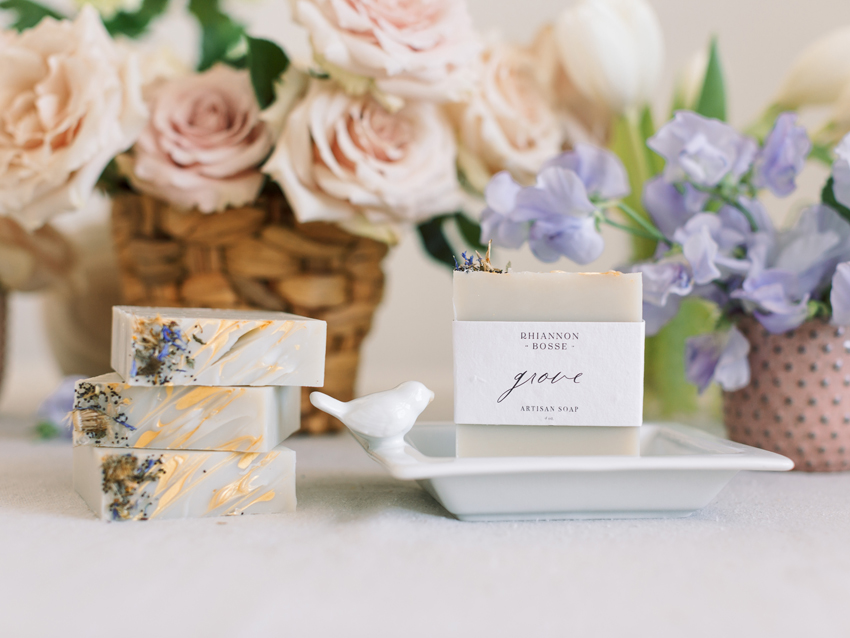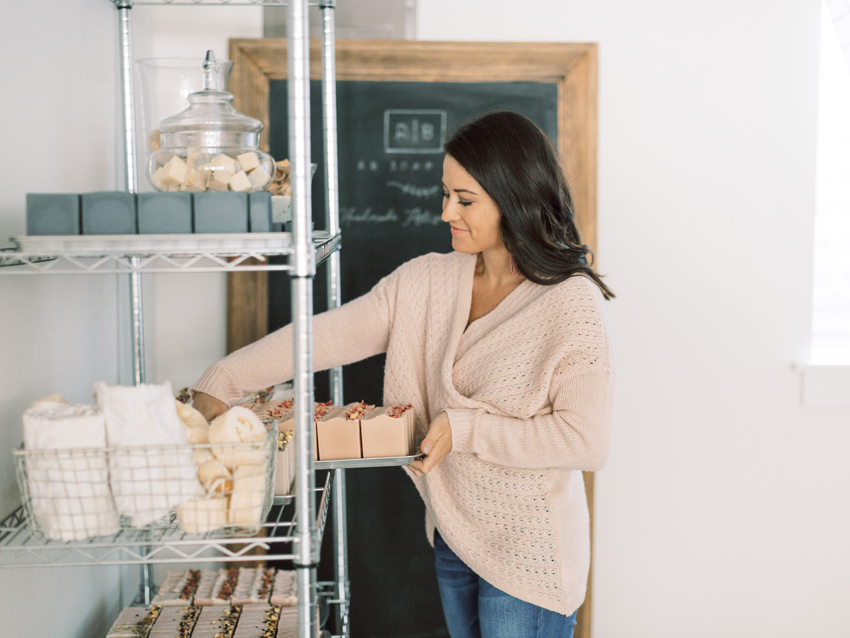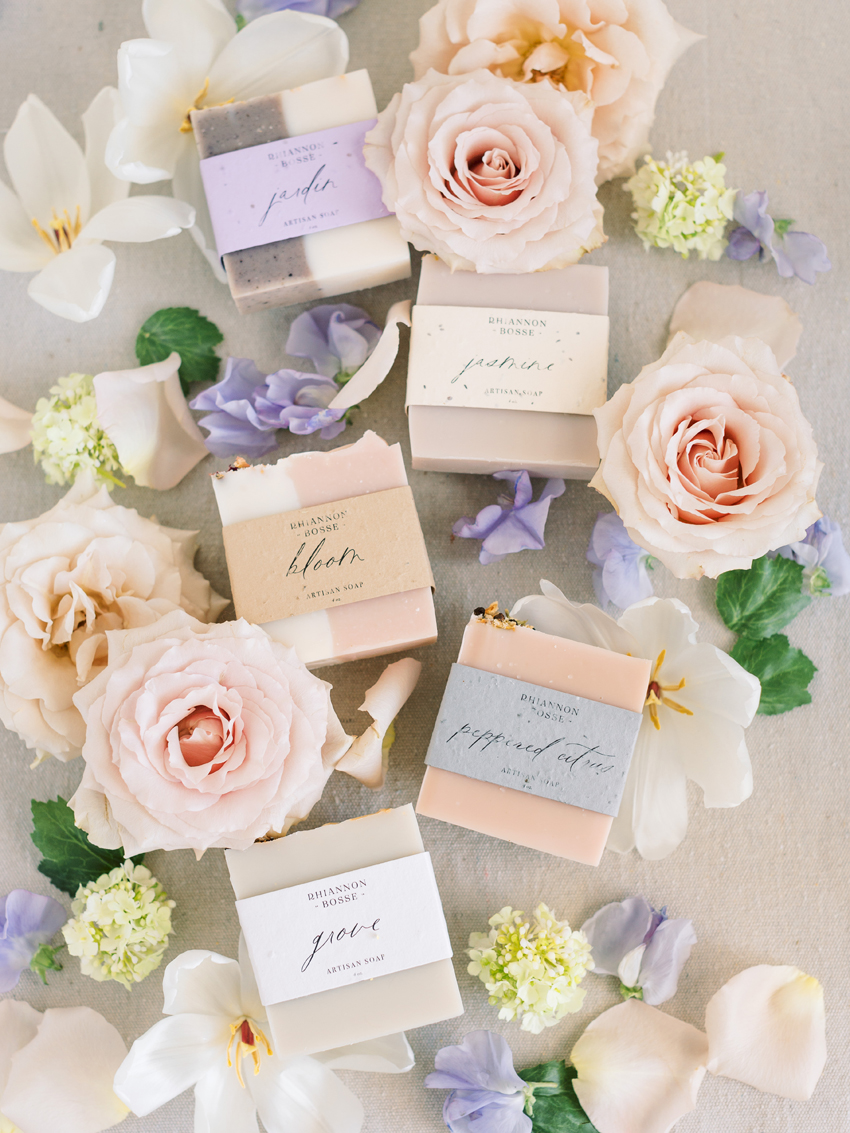 Lastly, for customers looking for a packaging option, I'll be offering tuck top boxes as an add on purchase. The ones pictured here are three-wall cardboard boxes and are a bit too thick and cumbersome to manage. Unfortunately with the recent global health crisis and social distancing I wasn't able to have the new boxes photographed but they are thinner with a lovelier aesthetic and functionality that helps with handling. They are perfect for those wanting to gift their soaps with extra protection or anyone looking to wrap their bars or add the box to other existing gifts, baskets, etc. I will be sure to share a photo of the improved box option on launch day!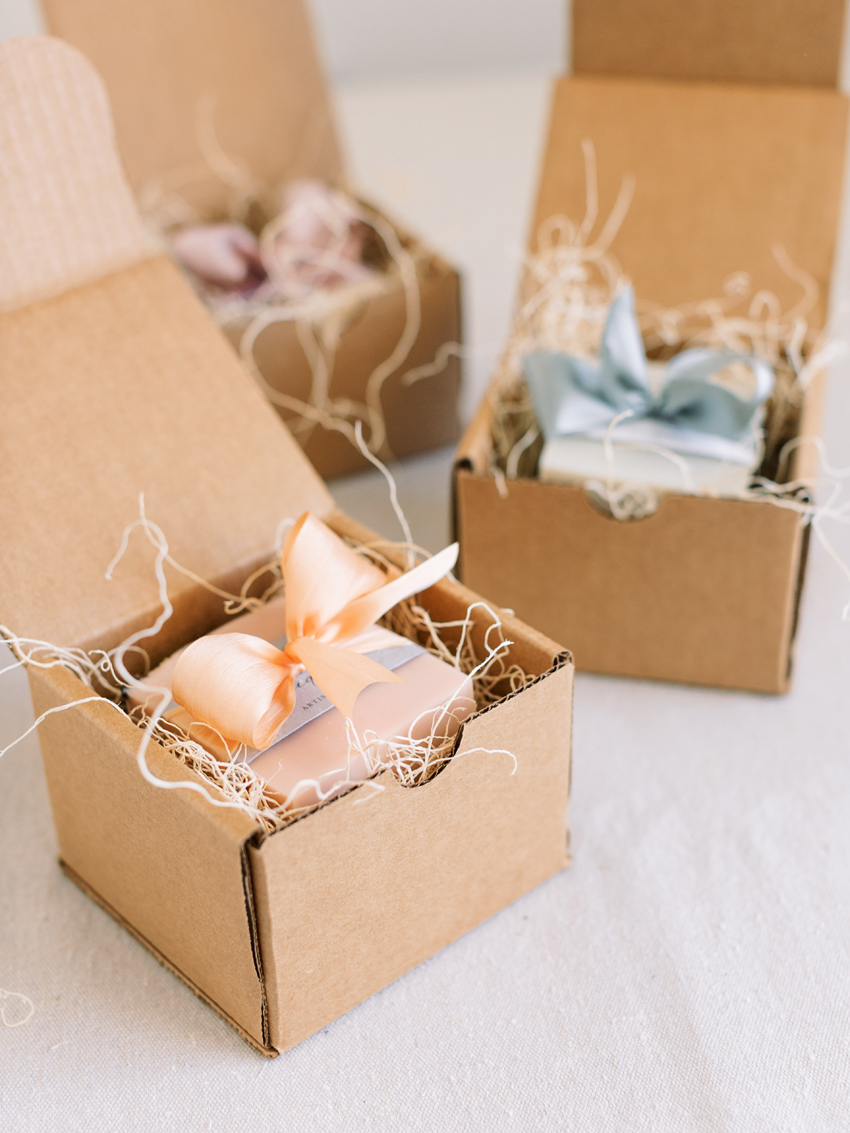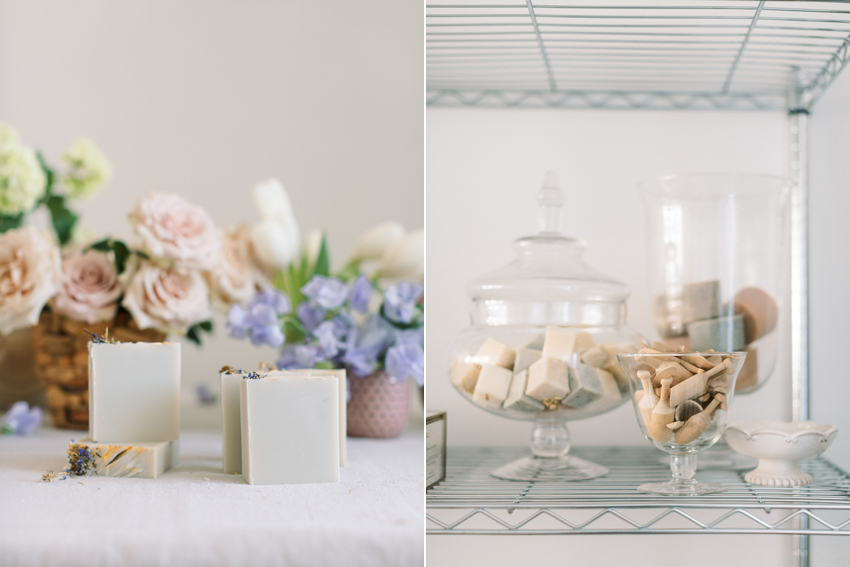 I'd love for you to join me back here on April 6th at 10:00 am EST when the shop opens back up for business! I'm very grateful the post service is considered 'essential' in this unfamiliar season because this allows me to carry on with this launch and to share my gifts and passions with all of you. In the meantime if you have any soap related questions please share them below. I realize soap is a pretty straightforward, utilitarian thing but I'm happy to answer any and every question if there's something you'd love to know.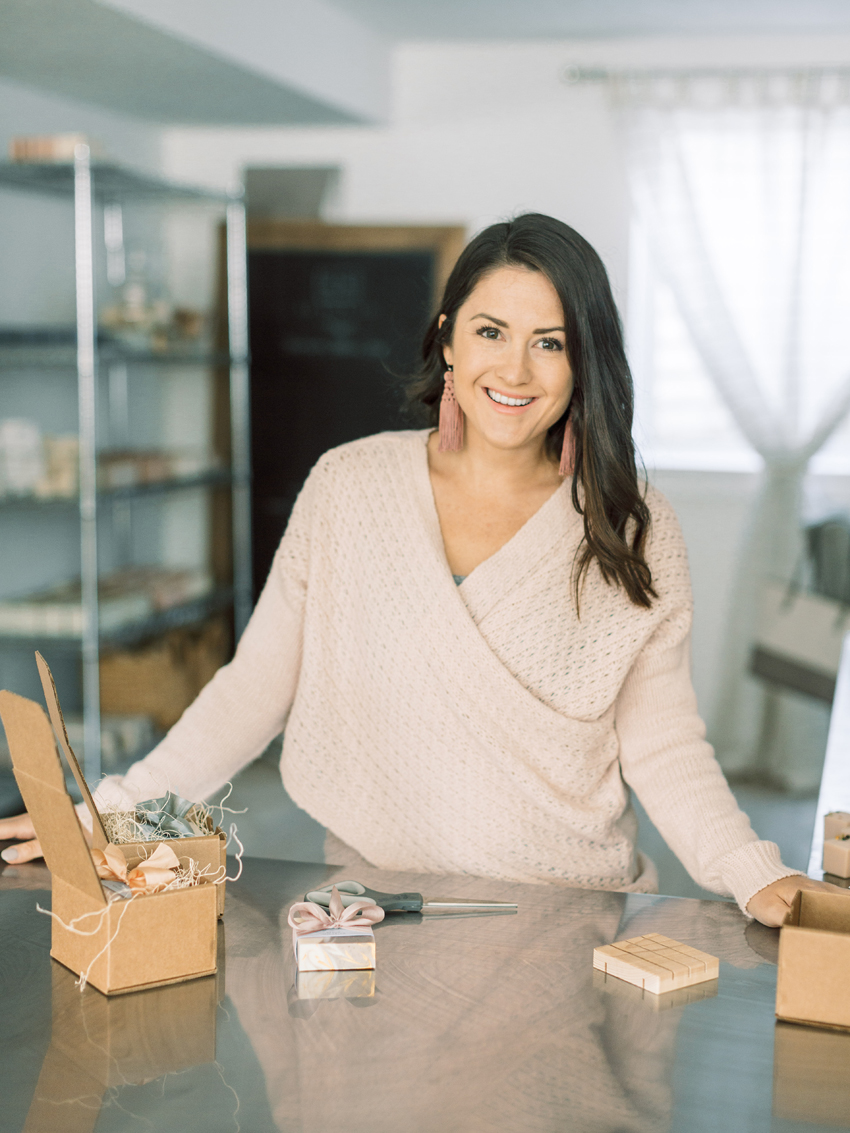 See you on the 6th!

All photographs by Samantha James Photography.