Last fall we were invited to be a part of a Kleinfeld Bridal campaign set to launch for late 2019's engagement season. The campaign has officially been live for a few months now as photo by photo (and video!) have been released across social media channels. I'm delighted to finally share some of those images here with you, all captured brilliantly by Allan Zepeda.

Valerie from Sapphire Events extended the invitation for us to come serve as the floral team and I said 'yes' without hesitation. I also gave her a response before even seeing if Betsi had the dates available, that is how excited I was. If you recall, we had the pleasure of planning a wedding that took place Sea Island a couple wedding seasons ago. Ironically enough, we flew down to Georgia for the Kleinfeld project nearly two years to the date that we were sending this beautiful bride down the aisle.

I think God (or the universe, pending your beliefs) has a sense of humor and as such, this invitation from Val came at a time when I knew I had to pursue a floral-only career but hated leaning into that calling because it was terribly uncomfortable and felt shameful. However! I think Betsi would agree when I say that our four days at Sea Island were incredibly valuable and well worth the YES! Not only to flex our sustainability muscles (our installation was completely foam-free), and build relationships with many new and very talented people, but to spend time together eating too much Chick-fil-A (three time in one day; this happened), drinking lots of coffee, and my favorite Betsi-involved activity, laughing. I can't imagine ever turning this opportunity down.

Enjoy my favorite moments from the campaign!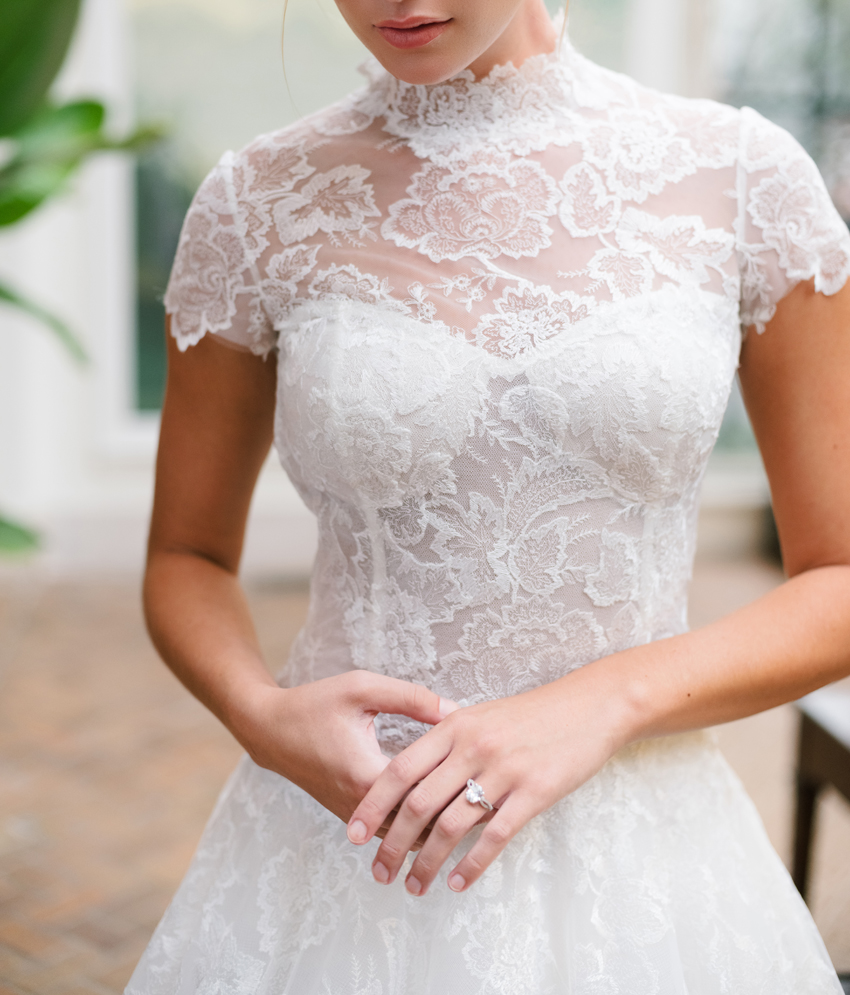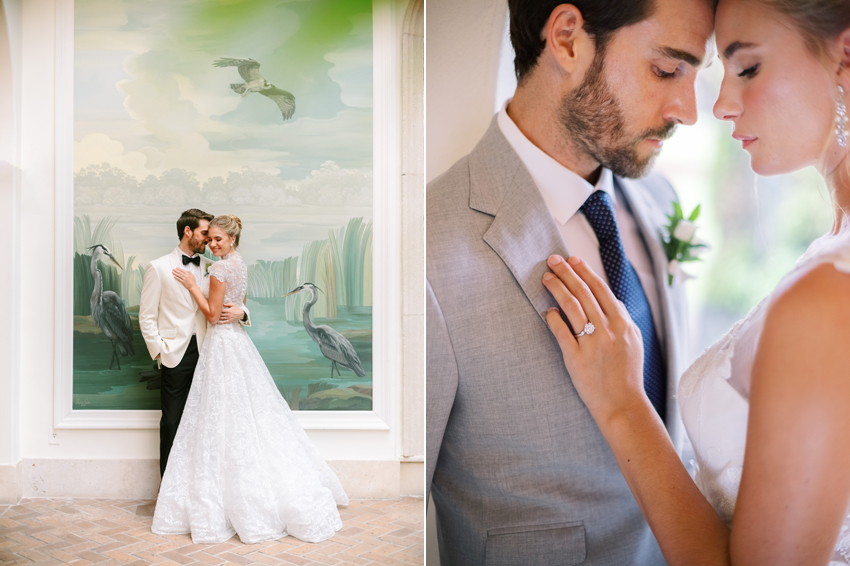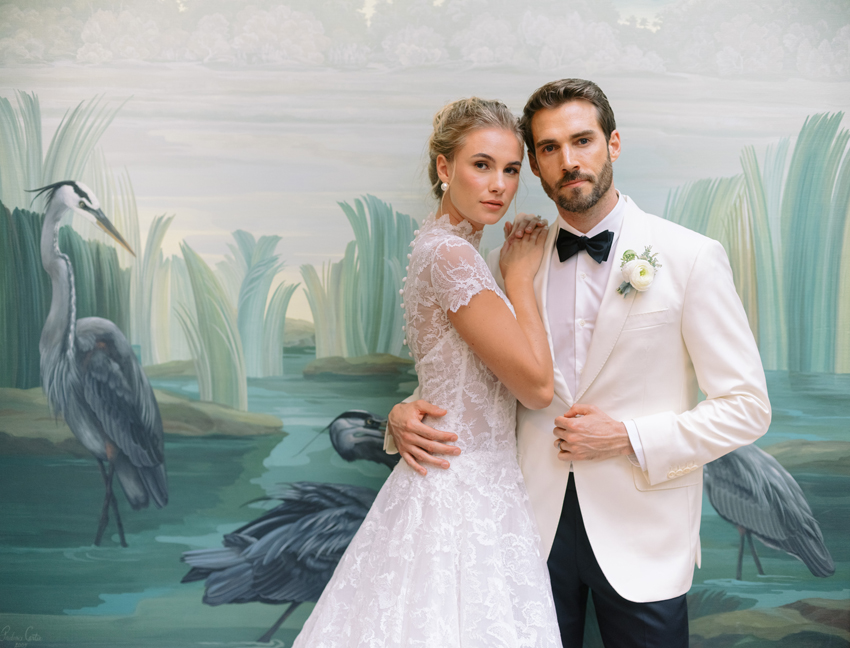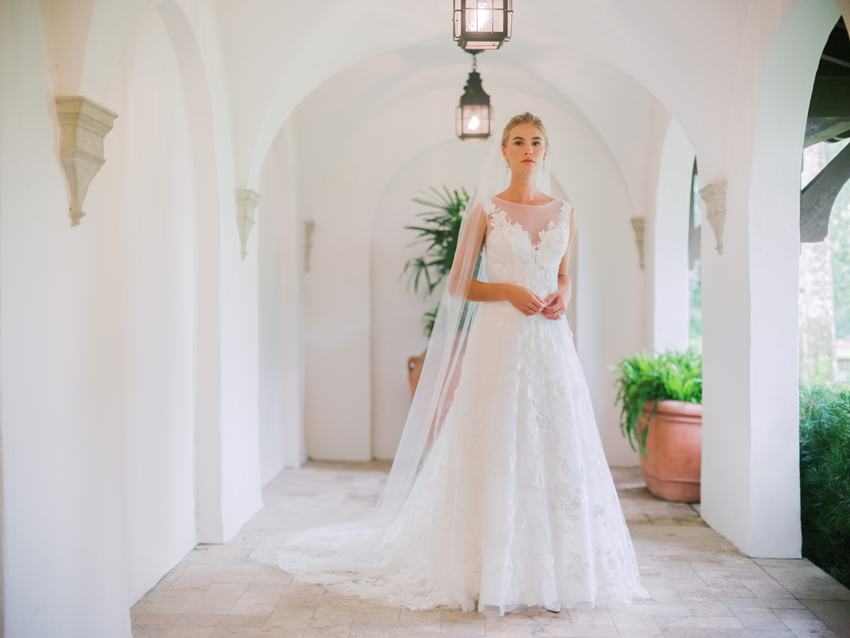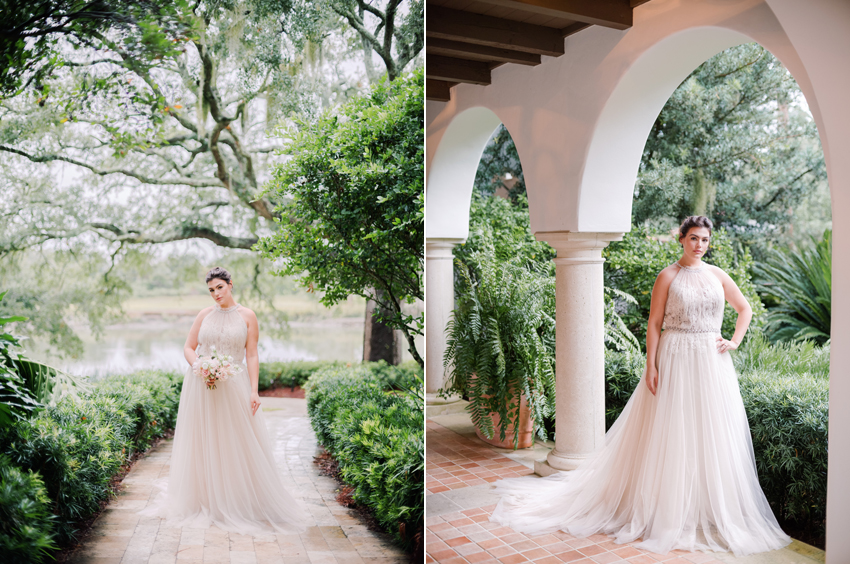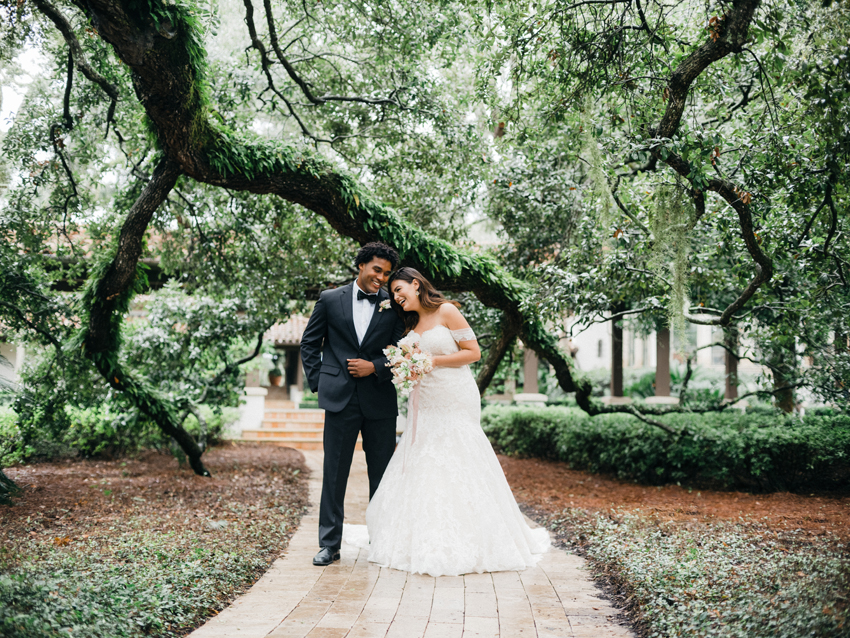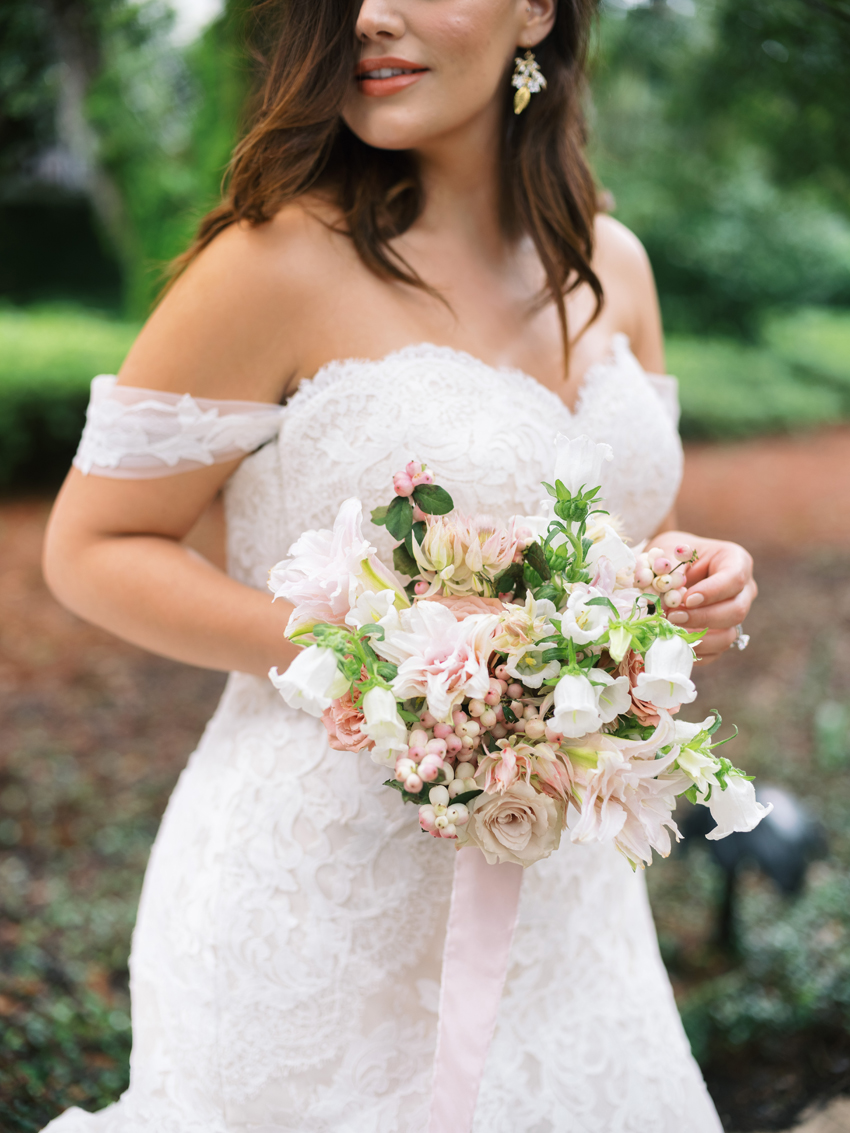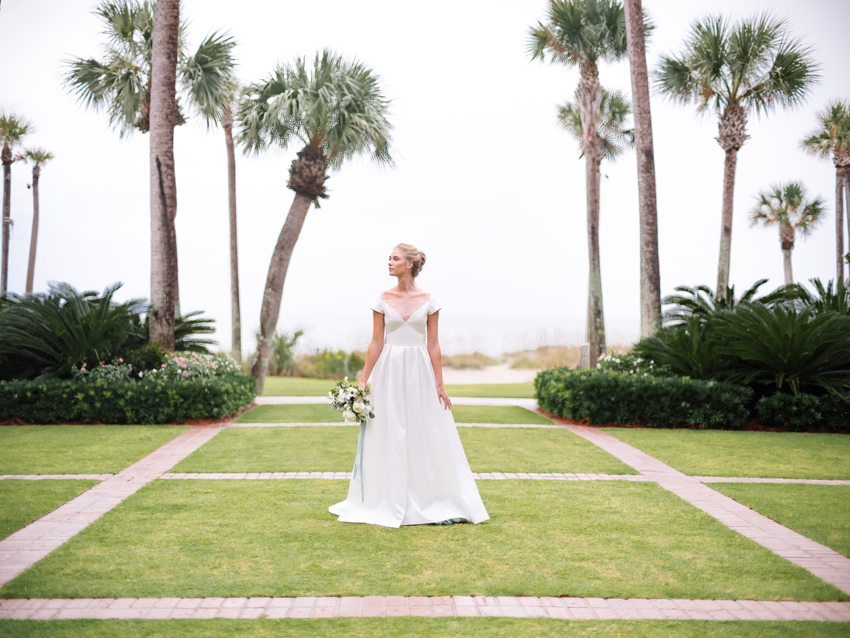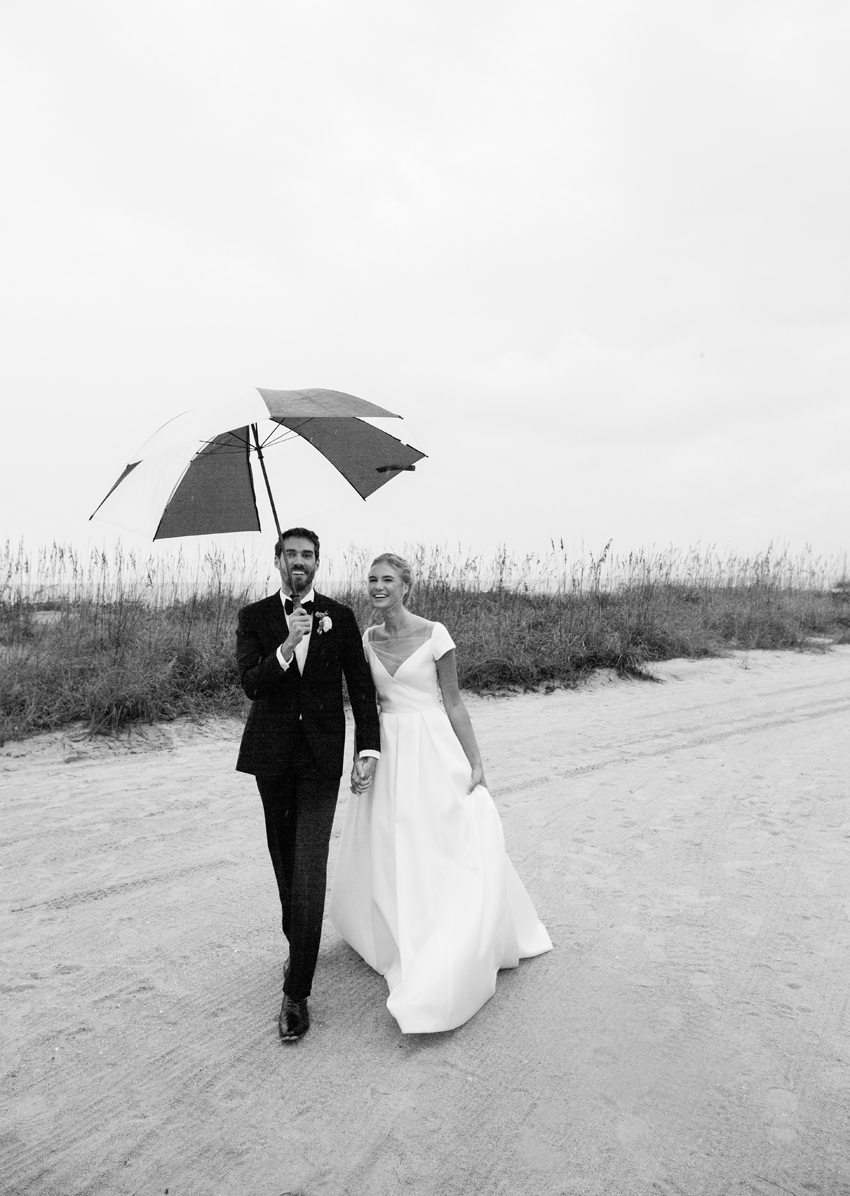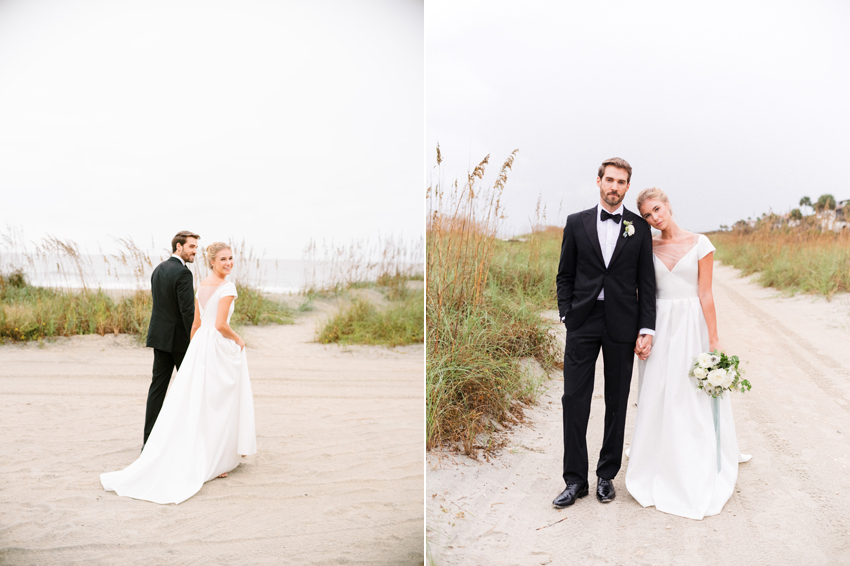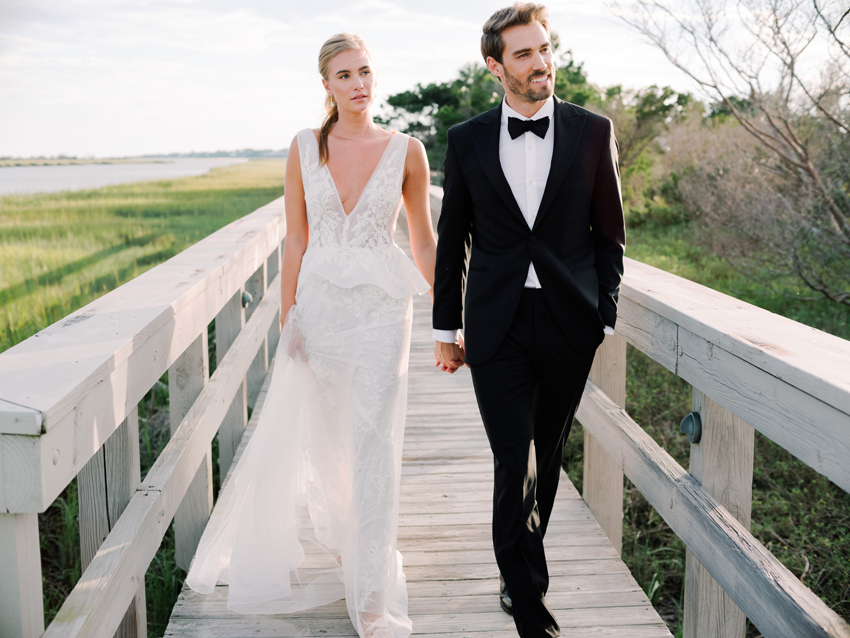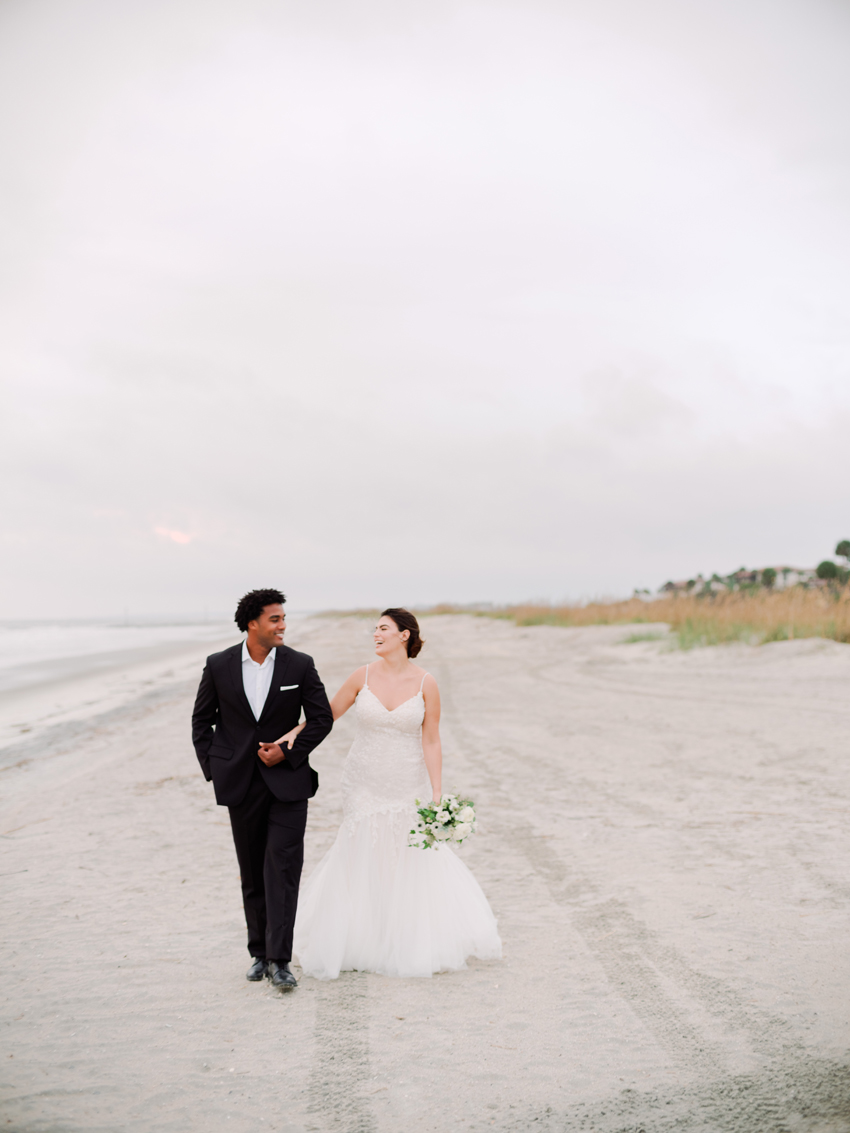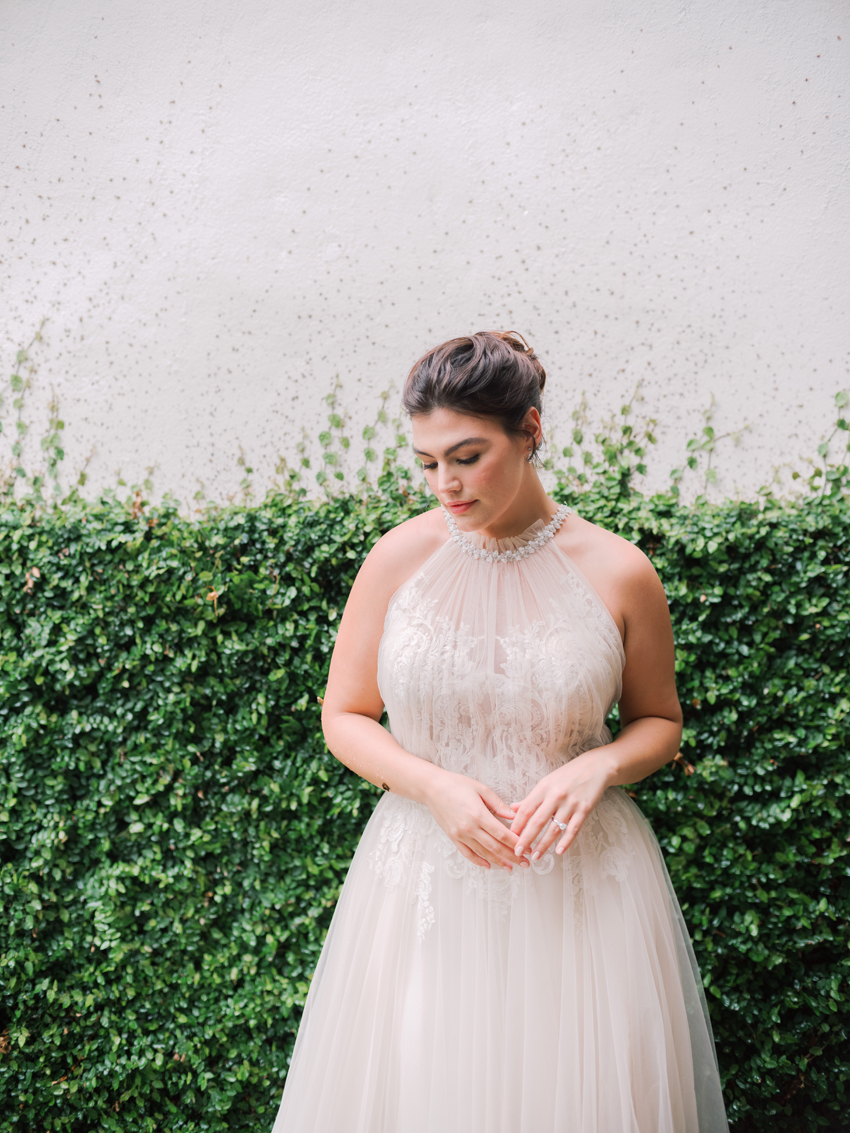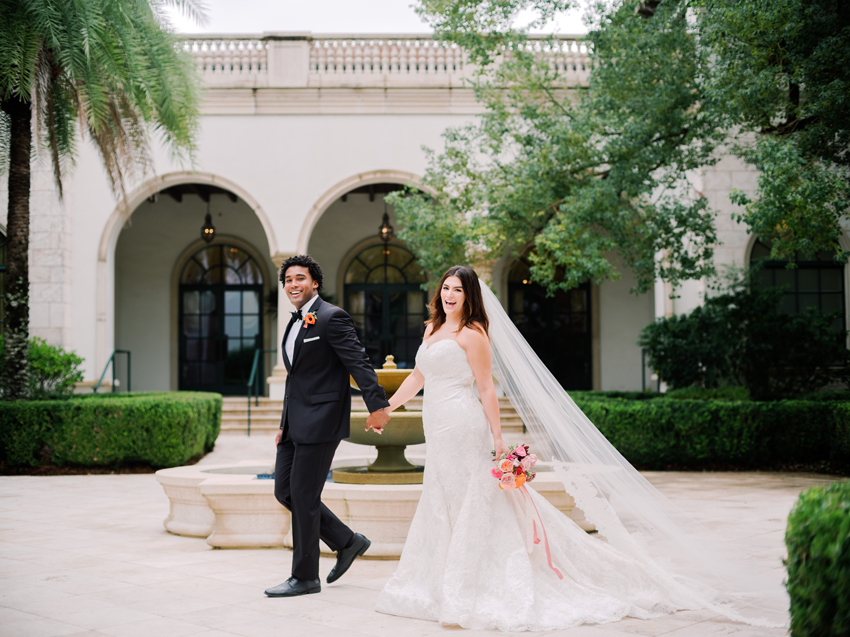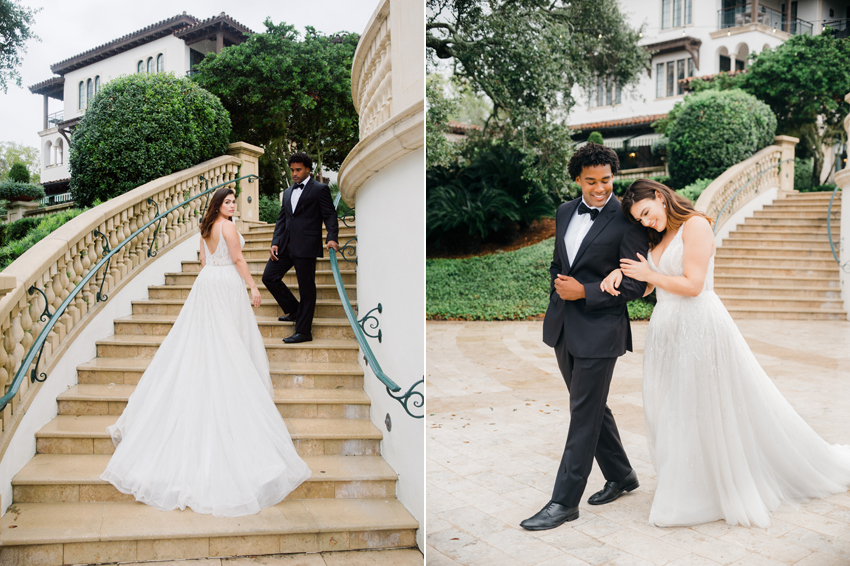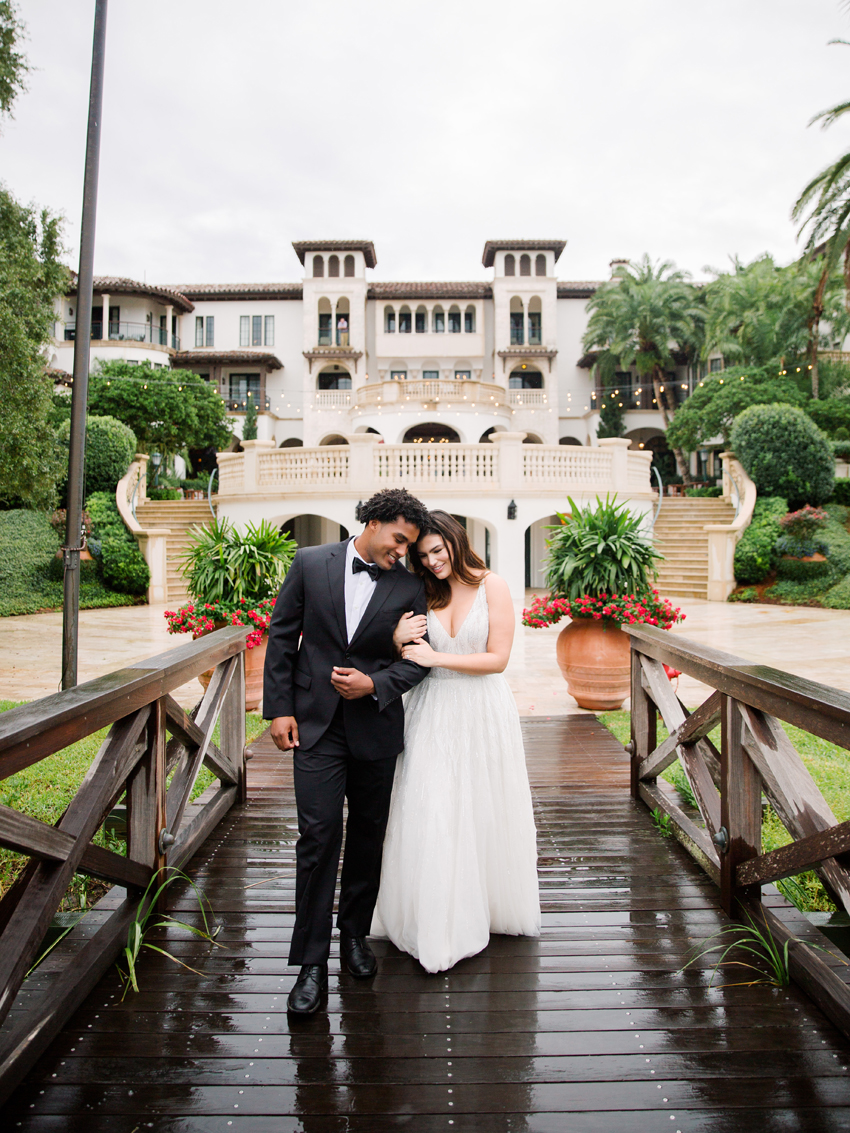 A couple notes about the tree installation after the jump below!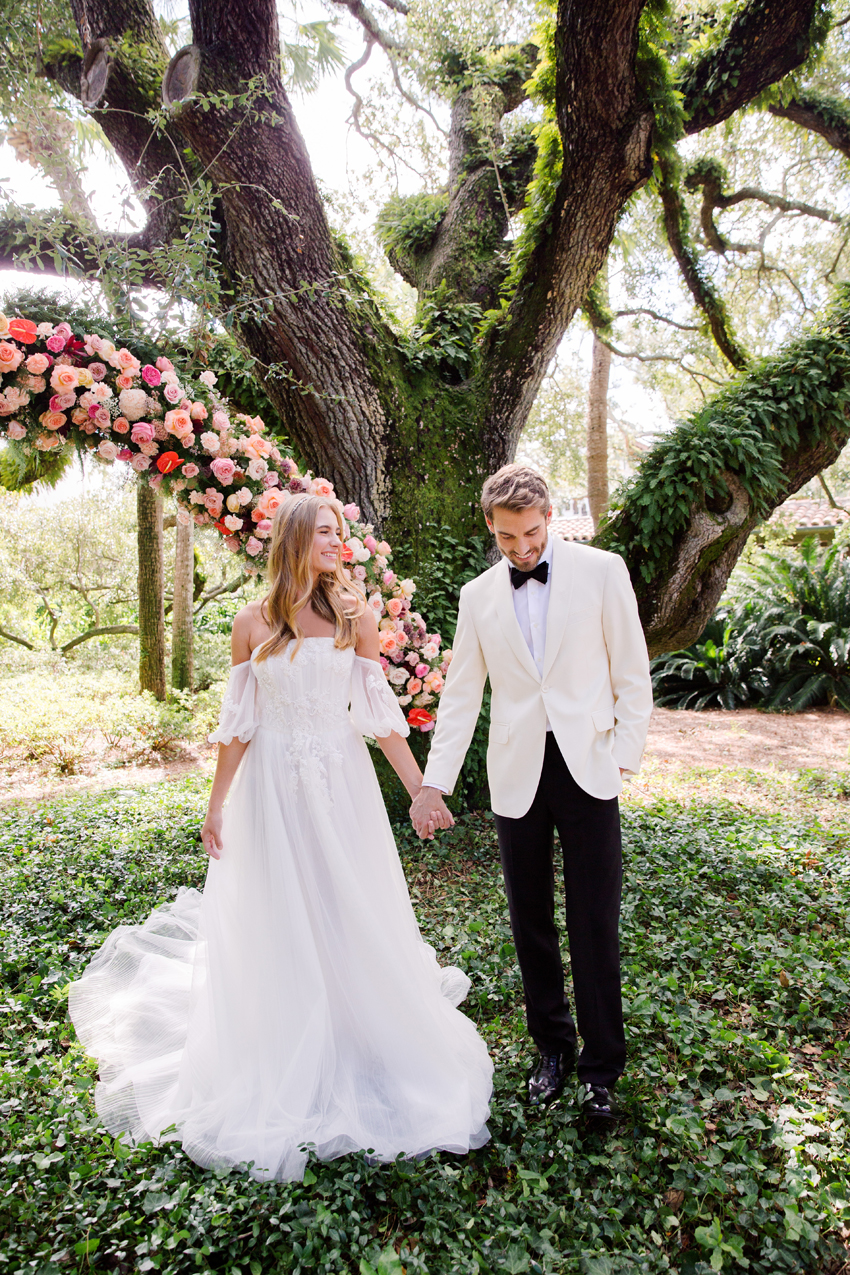 Ahead of our trip, we decided on an installation on one of the many beautiful trees scattered across Sea Island's massive property. Knowing a thing or two about tree installations but wanting to also take a responsible approach when it came to the mechanics, Betsi and I got to work on planning this out together. Sue Mcleary's teachings were very helpful to help conceptualize this project, as was good old fashioned team work. It's must easier, in my opinion, to do hands on work when you're with a partner so Betsi as always, was an instrumental part of helping make this magic possible.

Now for a few tangible details! The tree installation was 11-feet long and completely foam-free. Our base structure was made with curly willow branches purchased from the wholesaler and heaps of foraged palm leaves we found on the side of the highway (truth!). The installation was on the tree for about six hours and looked as beautiful at tear down as it did when we put the first rose stem in. We didn't use any water tubes because this was an editorial and not an actual wedding but I would recommend water tubes for a wedding, especially if you plan to use more delicate items that would require more hydration than say, a carnation.

Because we had the time to do so, once the team was finished using the installation for photos, we pulled out almost all of the flowers and made mini hand-tied bouquets that were then handed out to guests throughout the hotel. People who were walking by, guests checking in in the lobby, men heading to dinner with their wives; we gave out probably close to 20 mini bouquets that day hoping to give the flowers a longer life. And let's be honest, who doesn't love an unexpected bouquet of flowers? Every recipient was so delighted!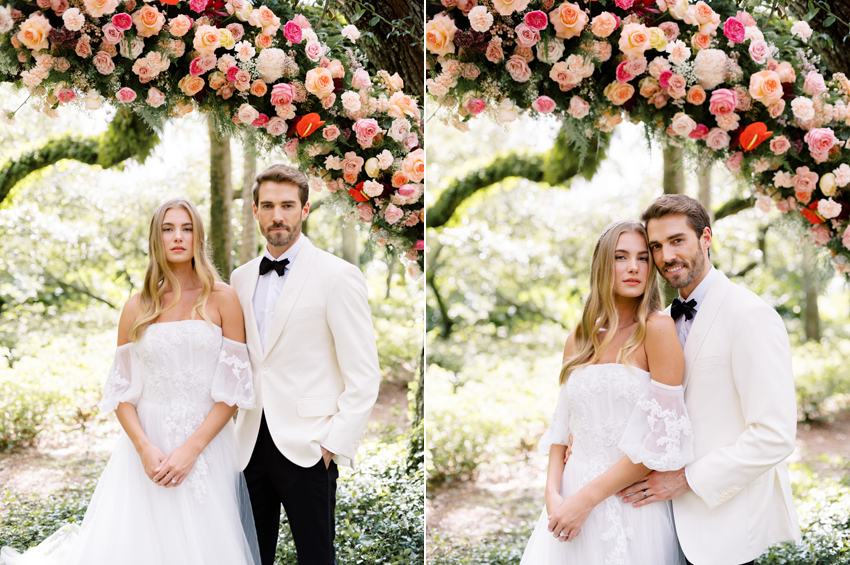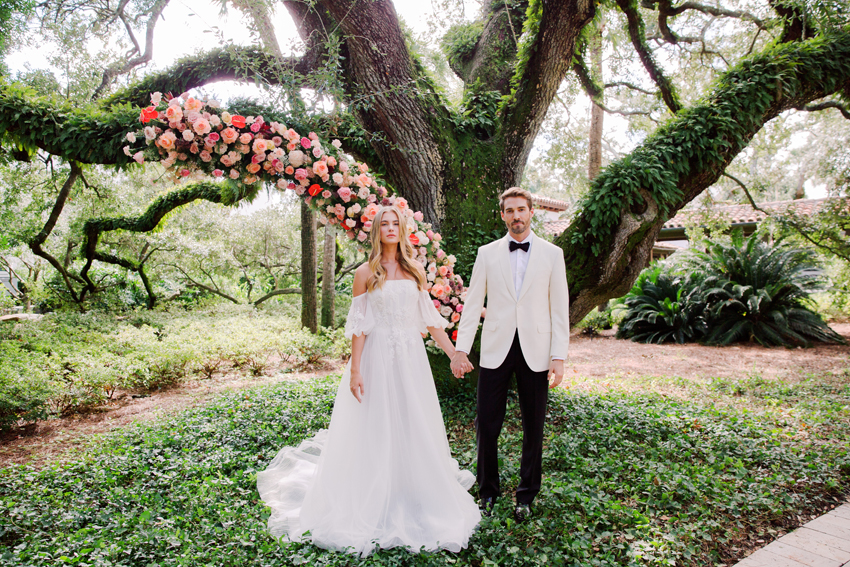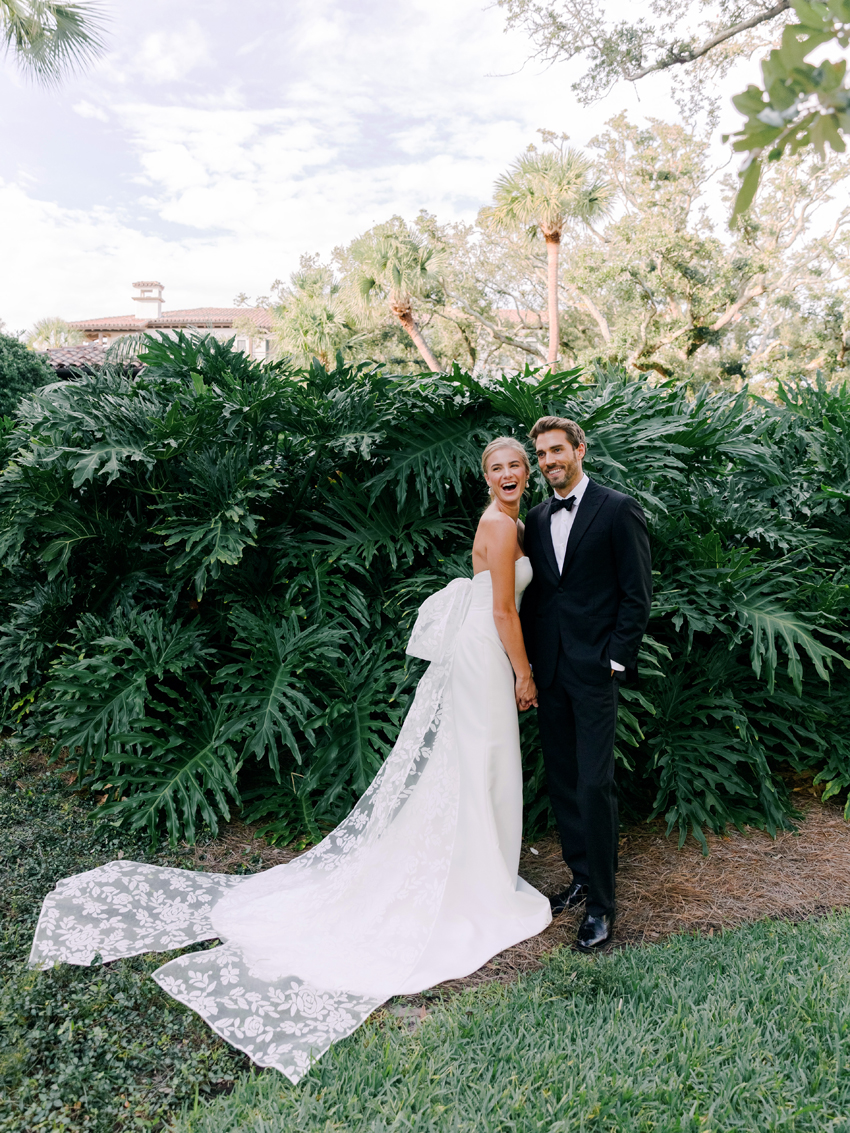 This gown was my favorite of the lot. That giant trailing bow was so striking!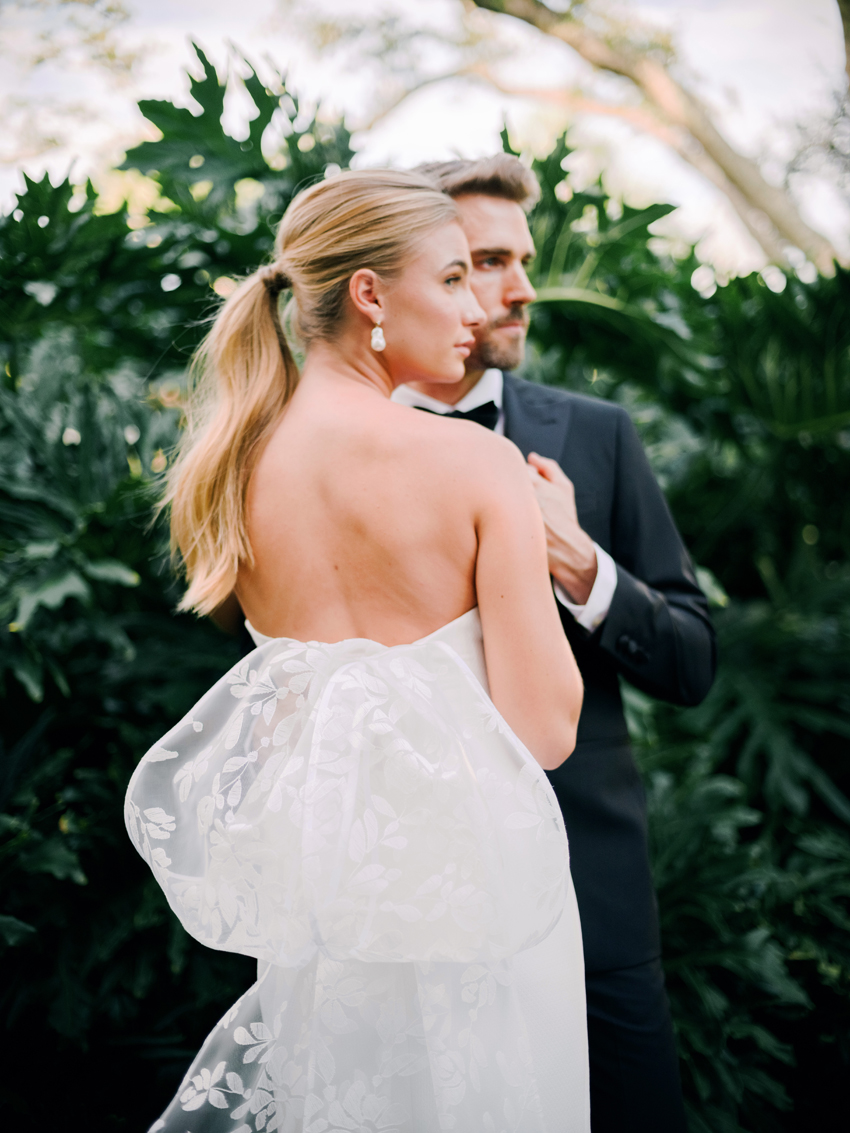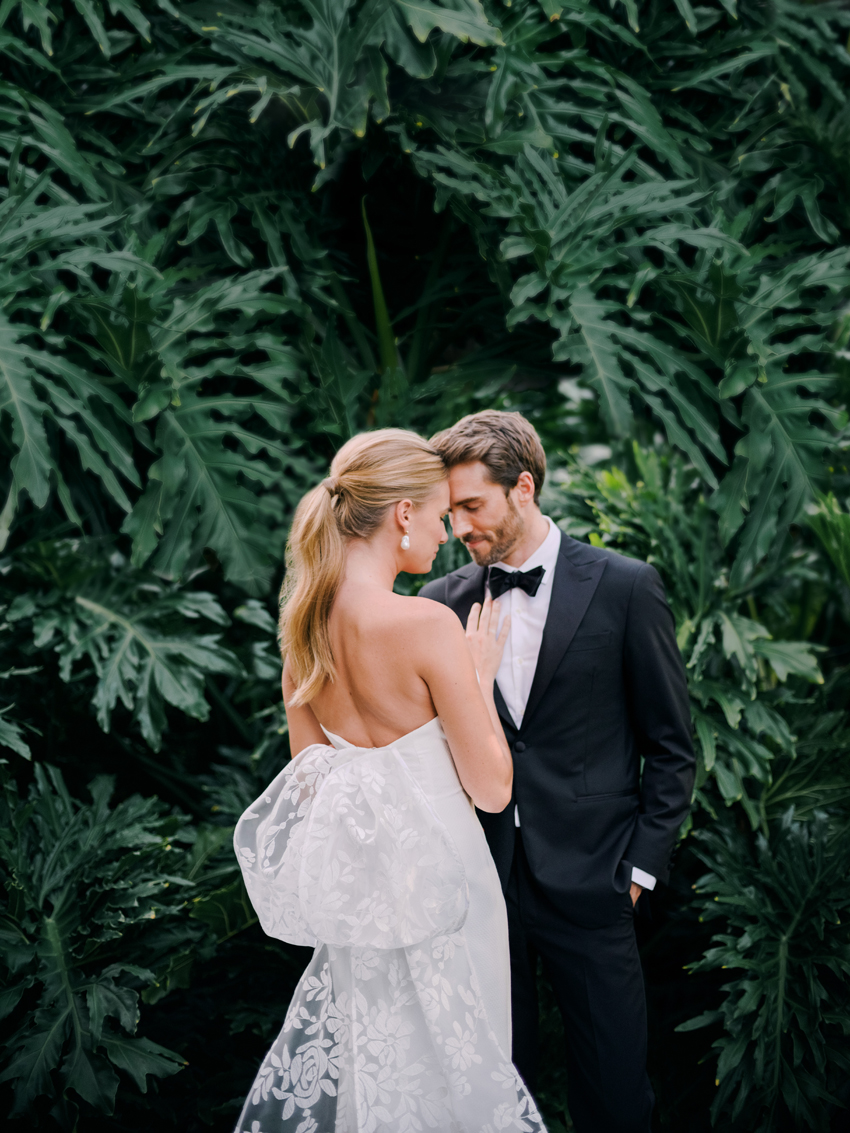 And now for a few behind the scenes because these are awesome and truly show how it takes a village to make it happen.

If you gather from the umbrellas that there was a lot of rain during our time at Sea Island then you are correct! It rained and rained and rained, then rained some more. We had a break on the second day thankfully while Bets and I worked on the tree installation, but otherwise there was a lot of umbrella-holding, standing on towels, and waiting under covered spaces for clearings in the weather. You would never know it from the photos above right? Kudos to an incredible team for an incredible end result.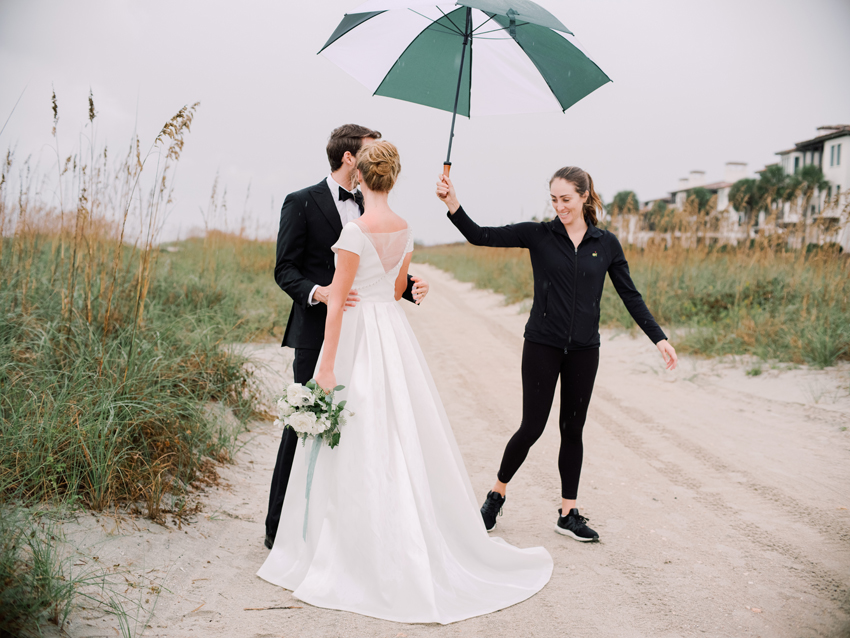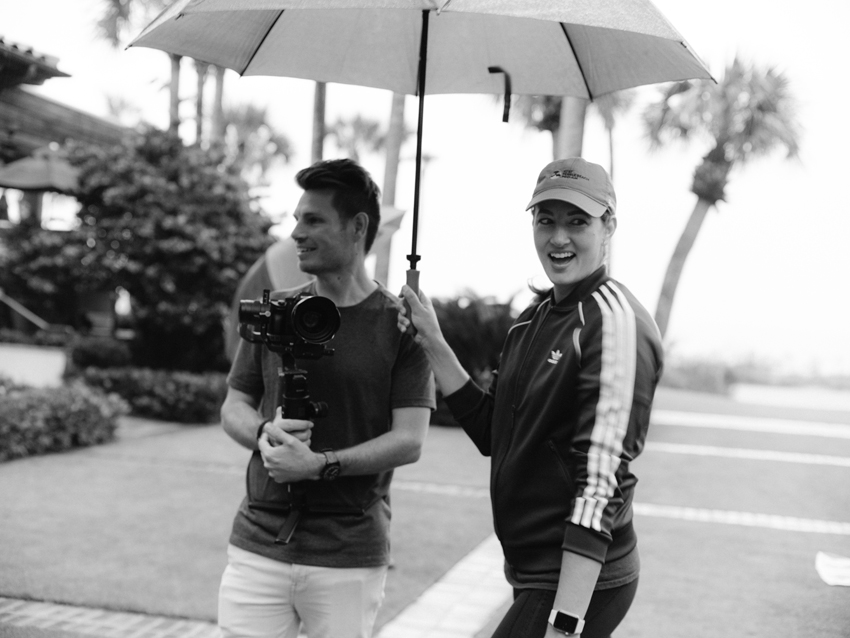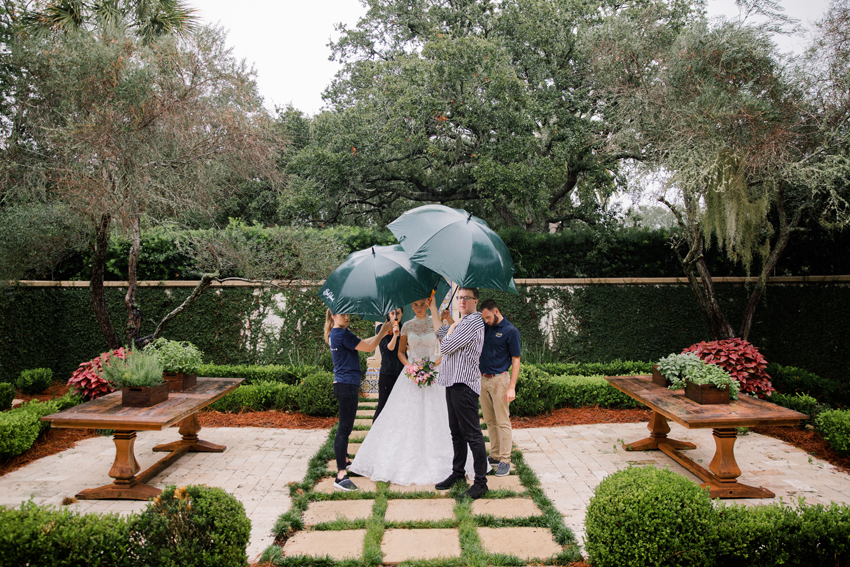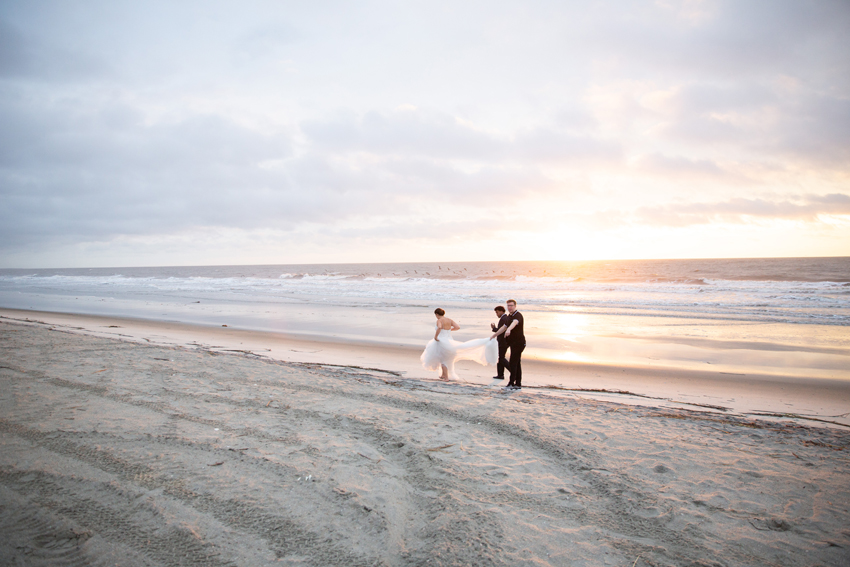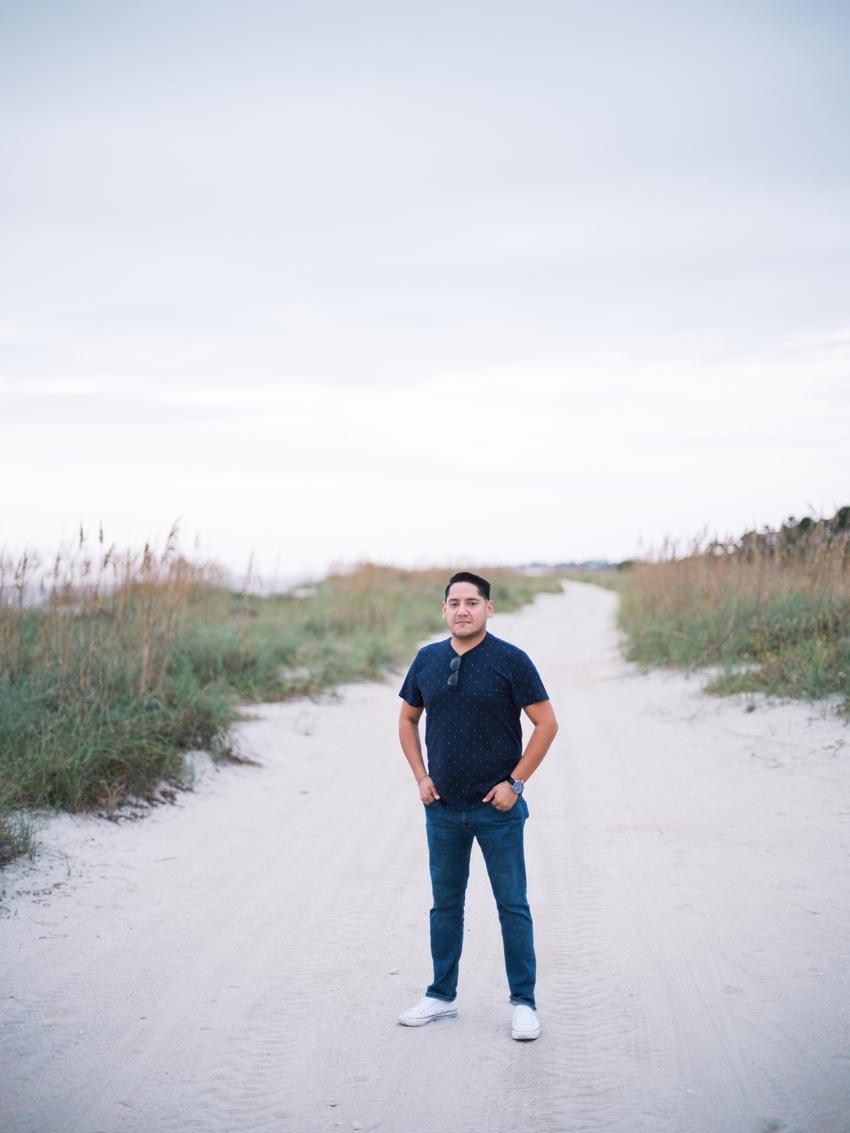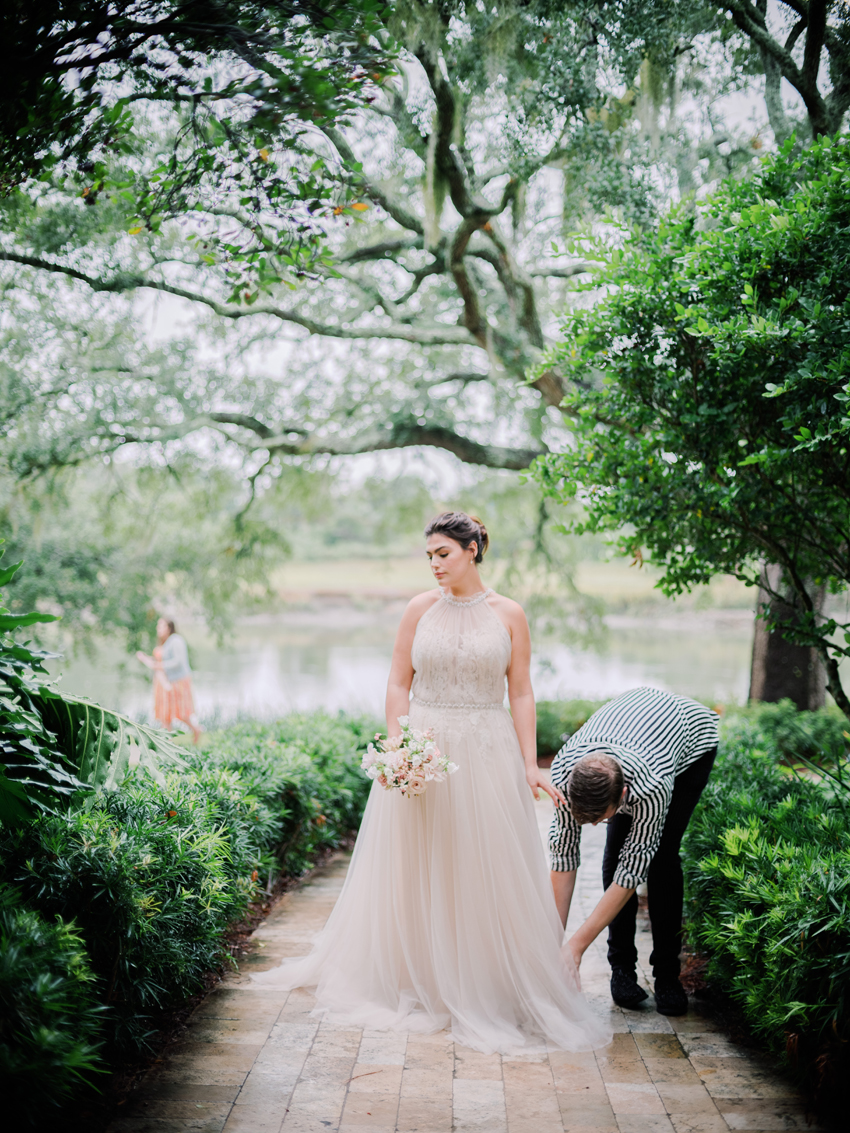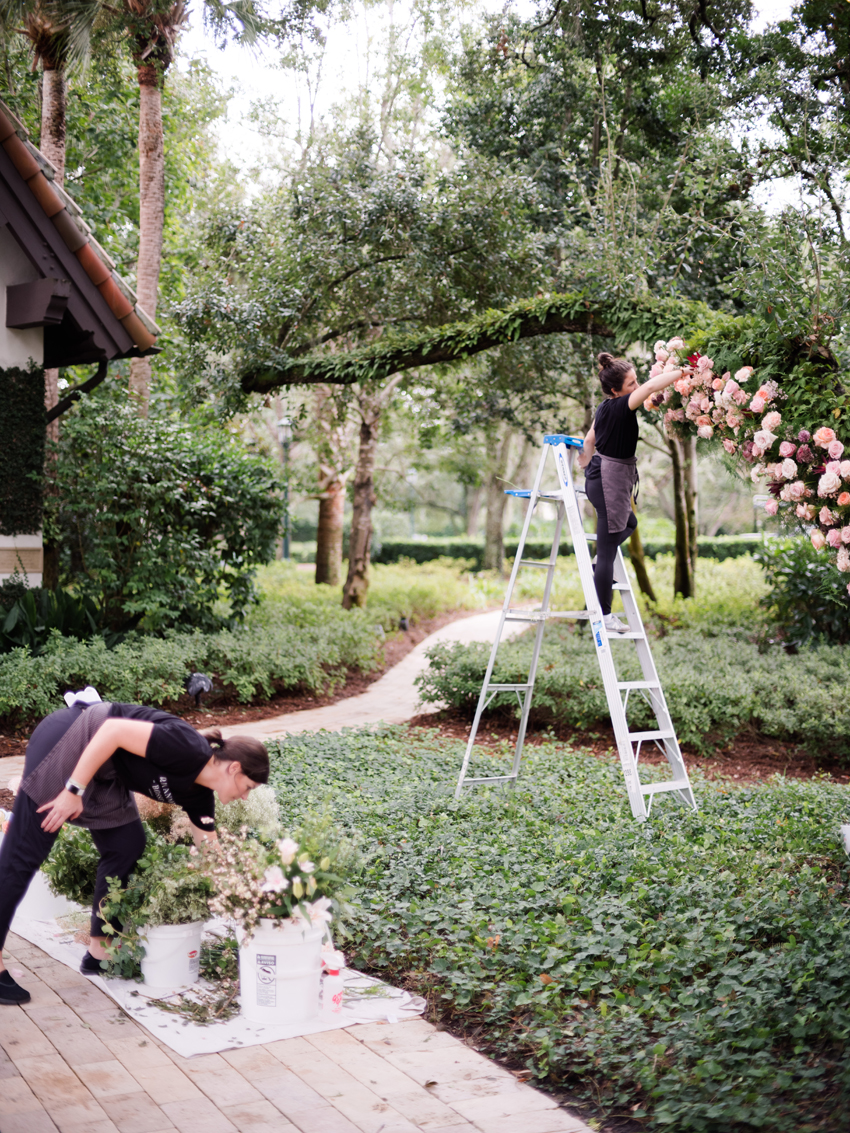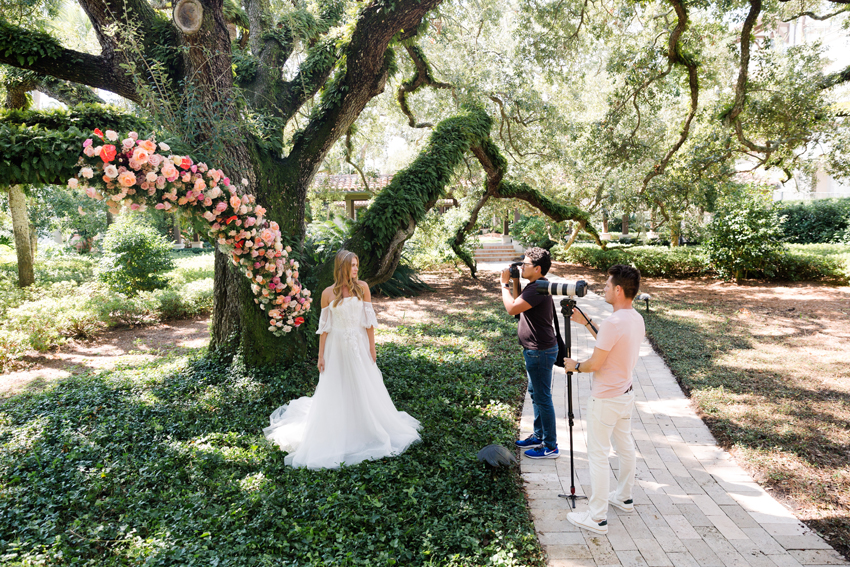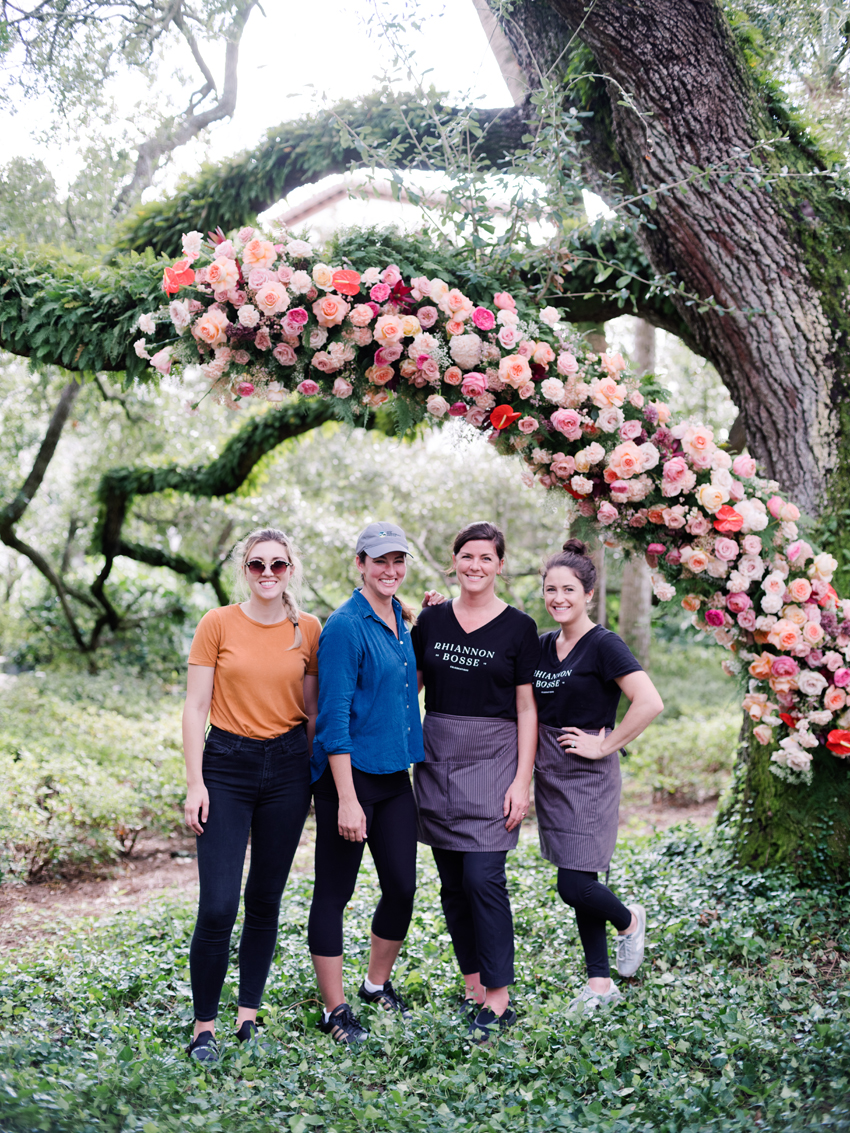 Professionals who made this possible:
Gowns and accessories: Kleinfeld Bridal cc: Samantha Roberts / Photography: Allan Zepeda / Planning and logistics: Sapphire Events / Stylist: Gabrielle Hurwitz / Floral: Rhiannon Bosse Celebrations / Beauty: Anna Breeding / Video: Our Story Creative / Location: Sea Island