I'm delighted to share this beautiful and special wedding today!
You may recognize many of the stunning Joel Serrato photographs throughout this post because I've shared a few before. Or perhaps you remember watching my Instagram videos one Saturday in July last summer when on one single day, we were faced with a 24-hour power outage, mid-90-degree temperatures, hail storm, and near-flooding rain. Phew! I'm always blown away by the way wedding professionals constantly work under pressure to get pieces perfectly in place for clients, and especially so when obstacle after obstacle is thrown in the mix. I'll never forget this day. And luckily Franny and Alex won't ever forget it either because it's the day they finally became husband and wife. That's truly the best part of the story.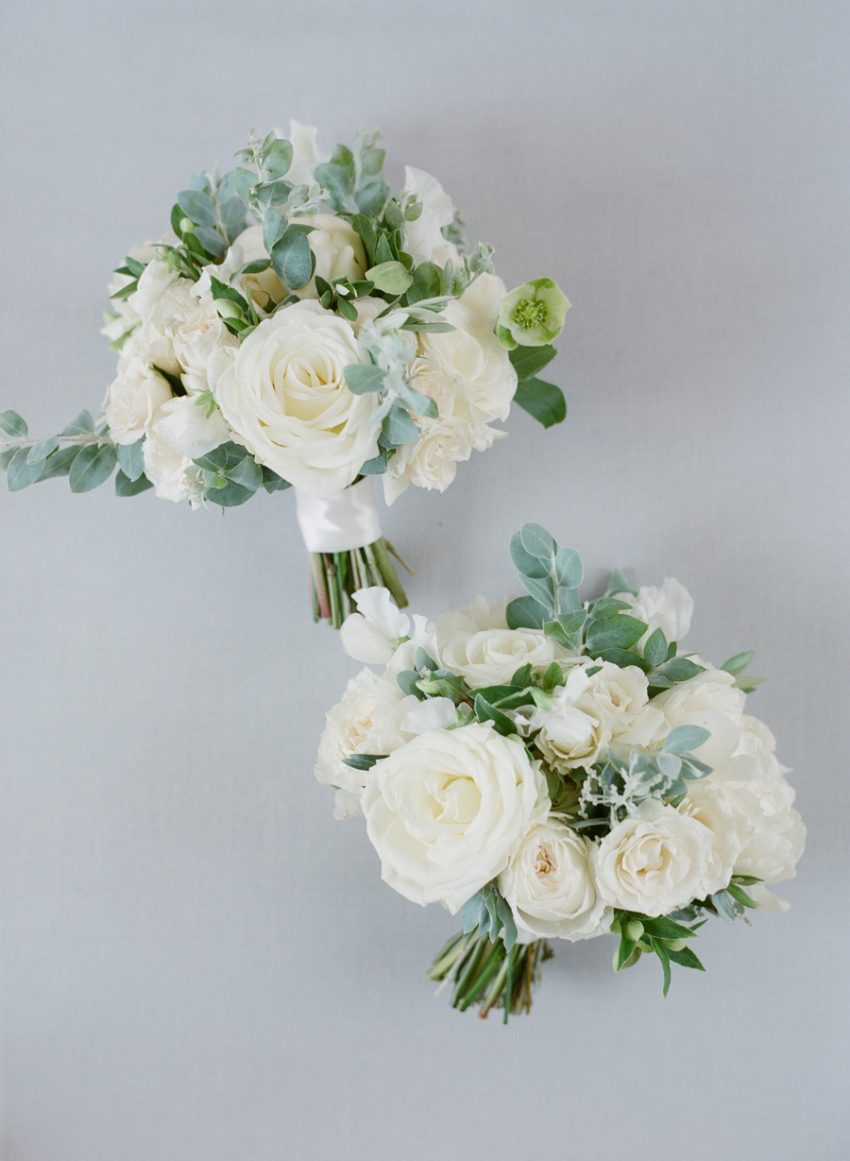 This wedding was unique for us as a team, perhaps more so for me individually, because our responsibilities were floral-only. All planning and coordination duties were specific to Brooke Keegan and her team. When Brooke reached out about the event I knew my heart was pointing me towards this big decision so while bittersweet to be removed so much from the client, it was refreshing to be thrown into this role sooner than planned. This only confirmed this is the kind of wedding professional I want to be and the type of specific service I want to offer. I remember getting into bed the night of the wedding and stealing away to Instagram to try and catch glimpses of the gorgeous Franny as we hadn't even seen her all day during set up! What a change of pace for us!

Weather hiccups aside, our bride and groom were full of such joy and expressed only gratitude for both their wedding celebration and the many people making it what it was. On the few occasions we ran into the couple's family and friends day-of, we were greeted with such kindness. I'm so grateful we were able to play a part in this celebration while also bringing together many California vendors with our favorite West Michigan ones. The best partnerships are ones were all hands are on deck. Enjoy some of my favorite images from this beautiful day! And congratulations Francesca and Alex! May your marriage be forever blessed.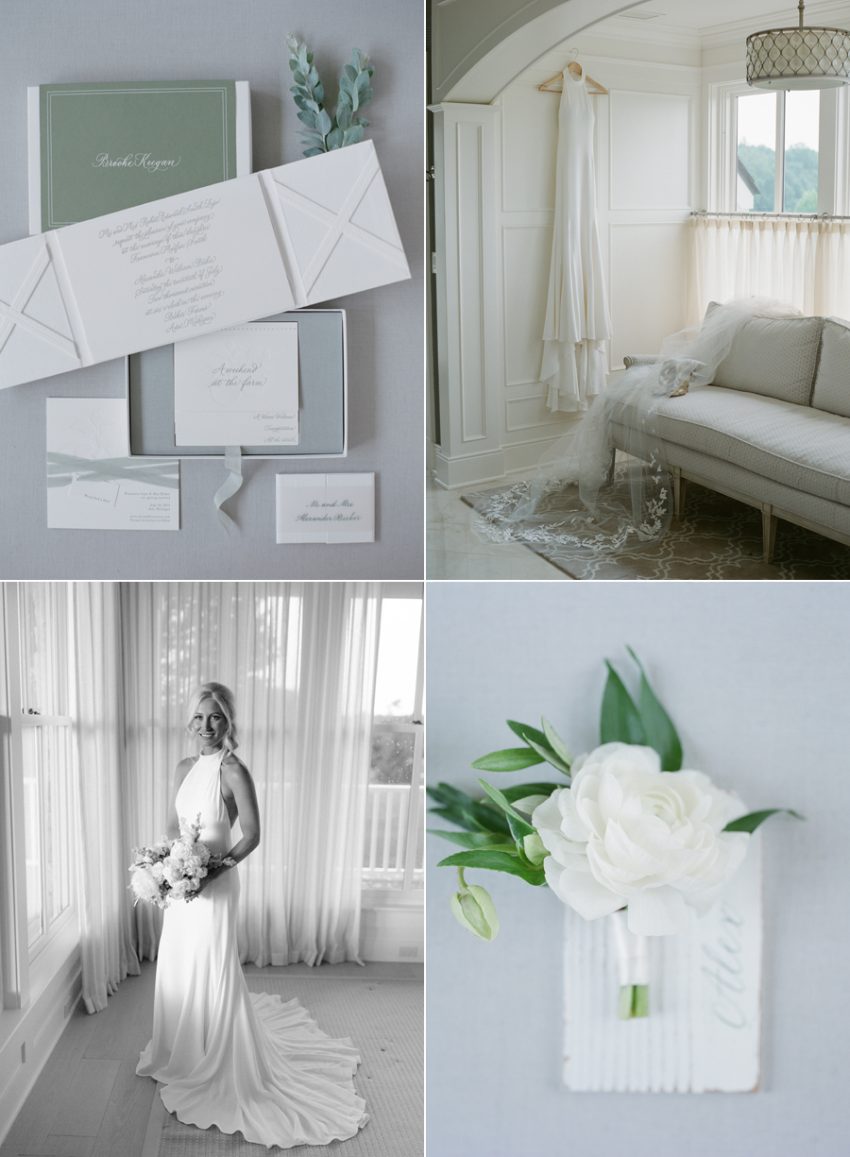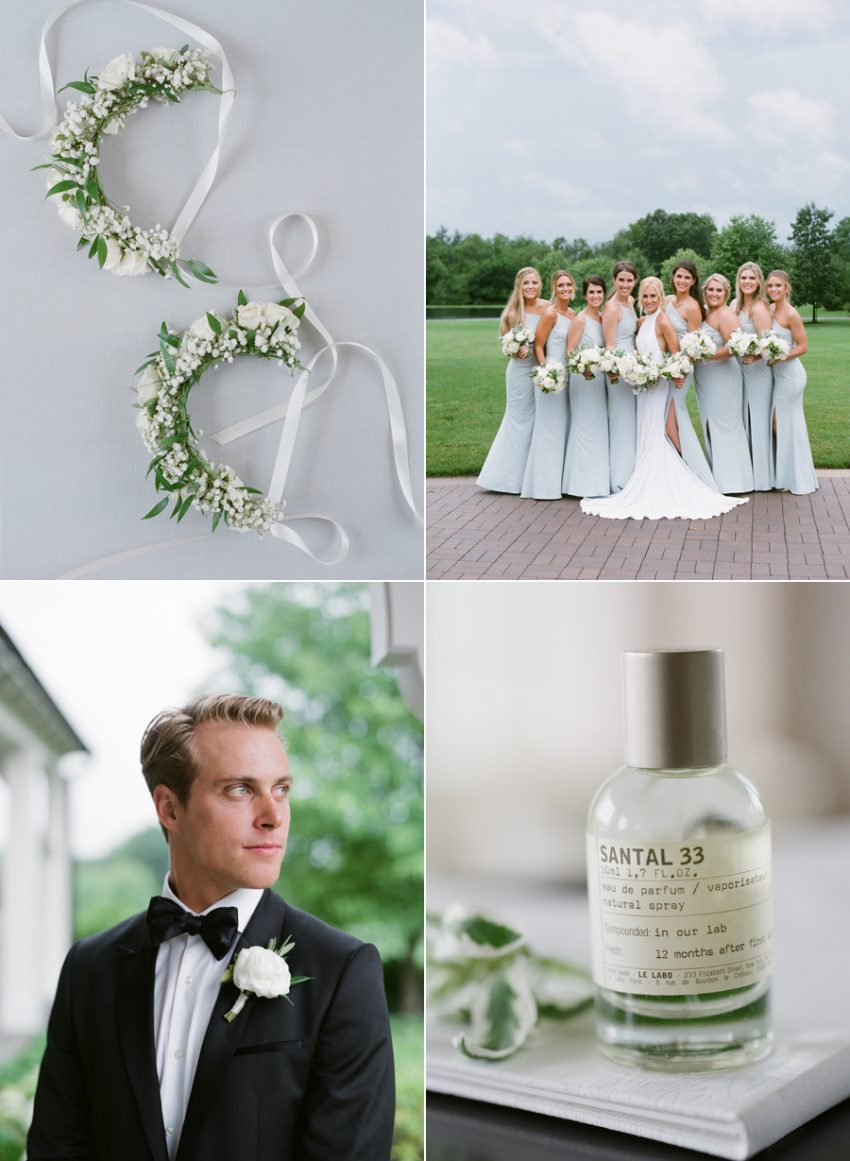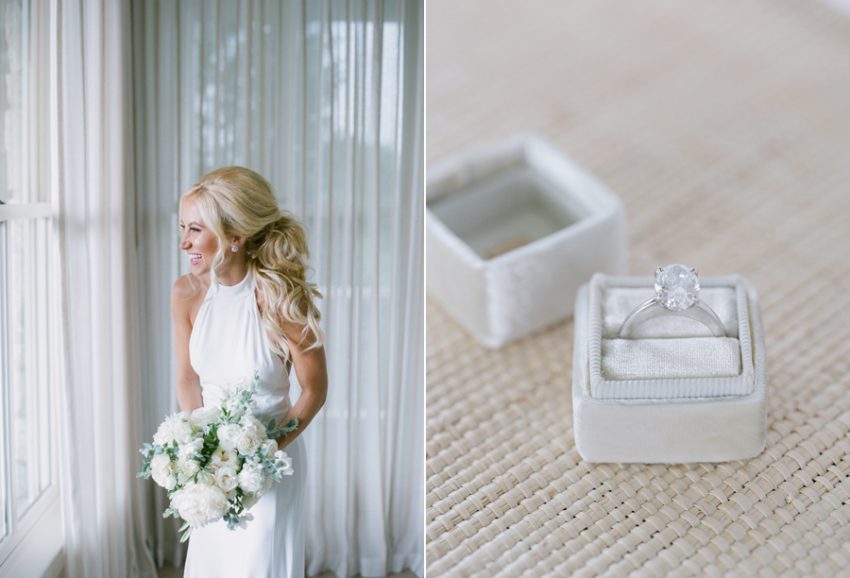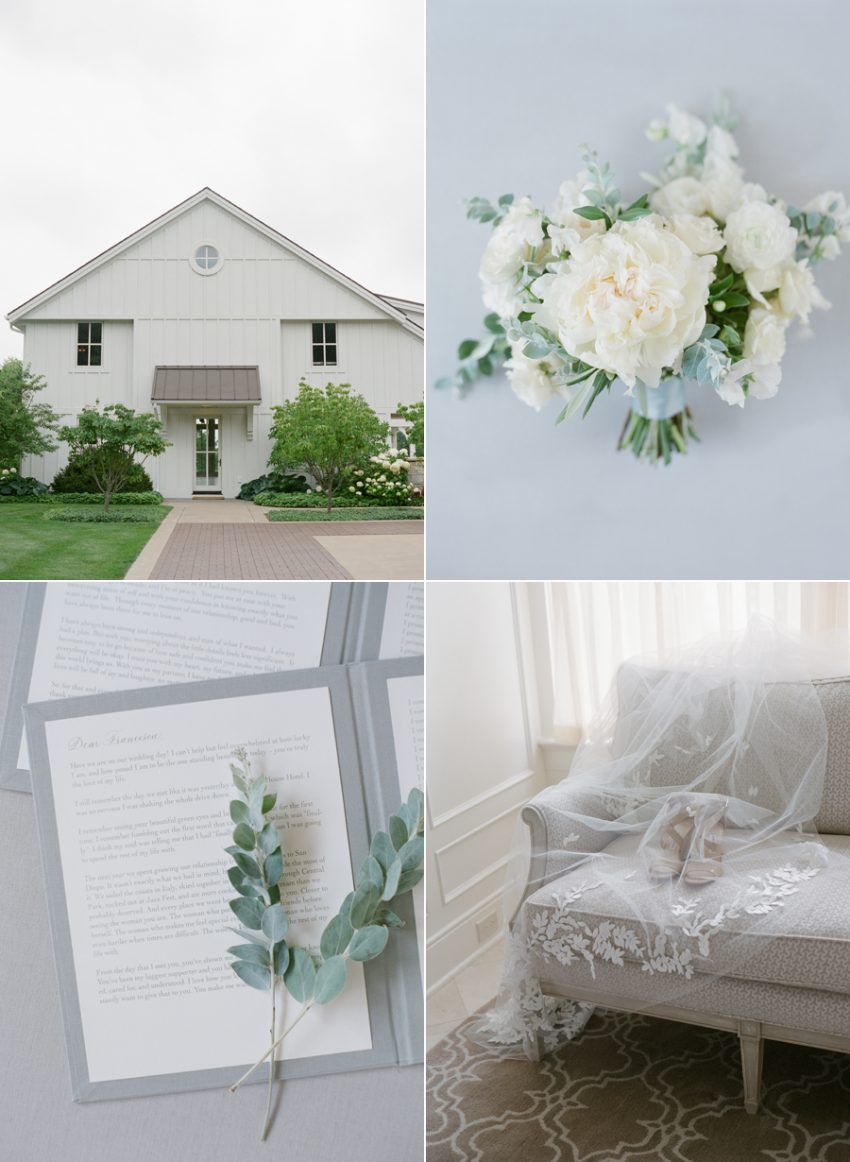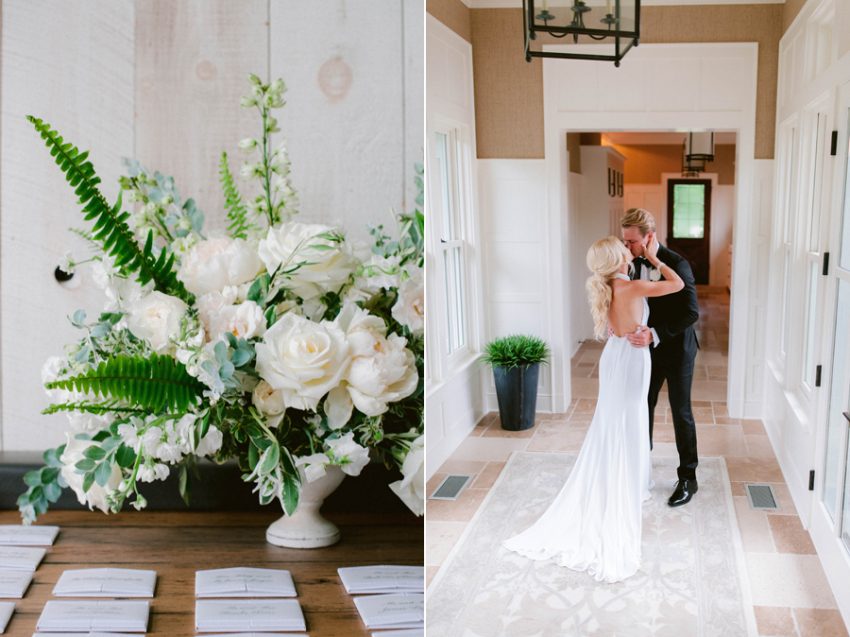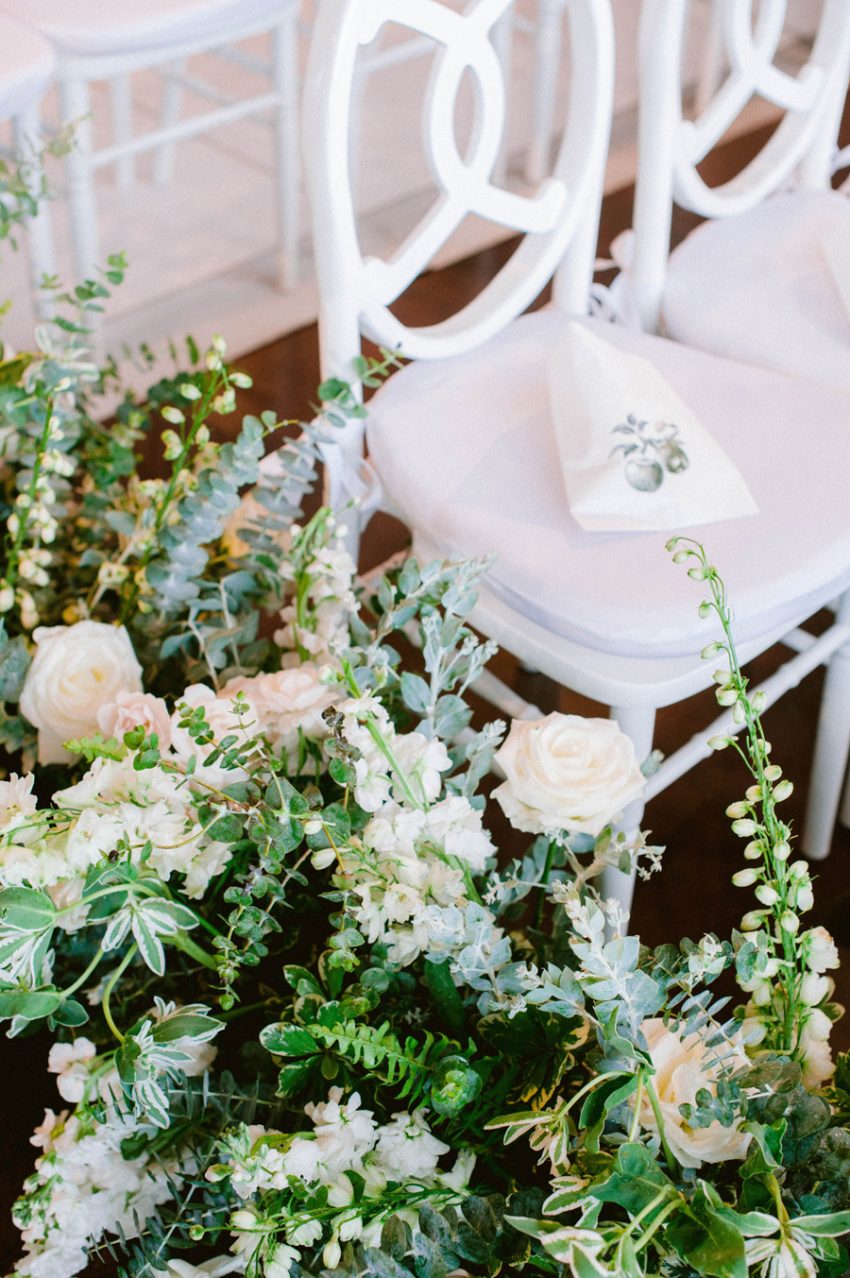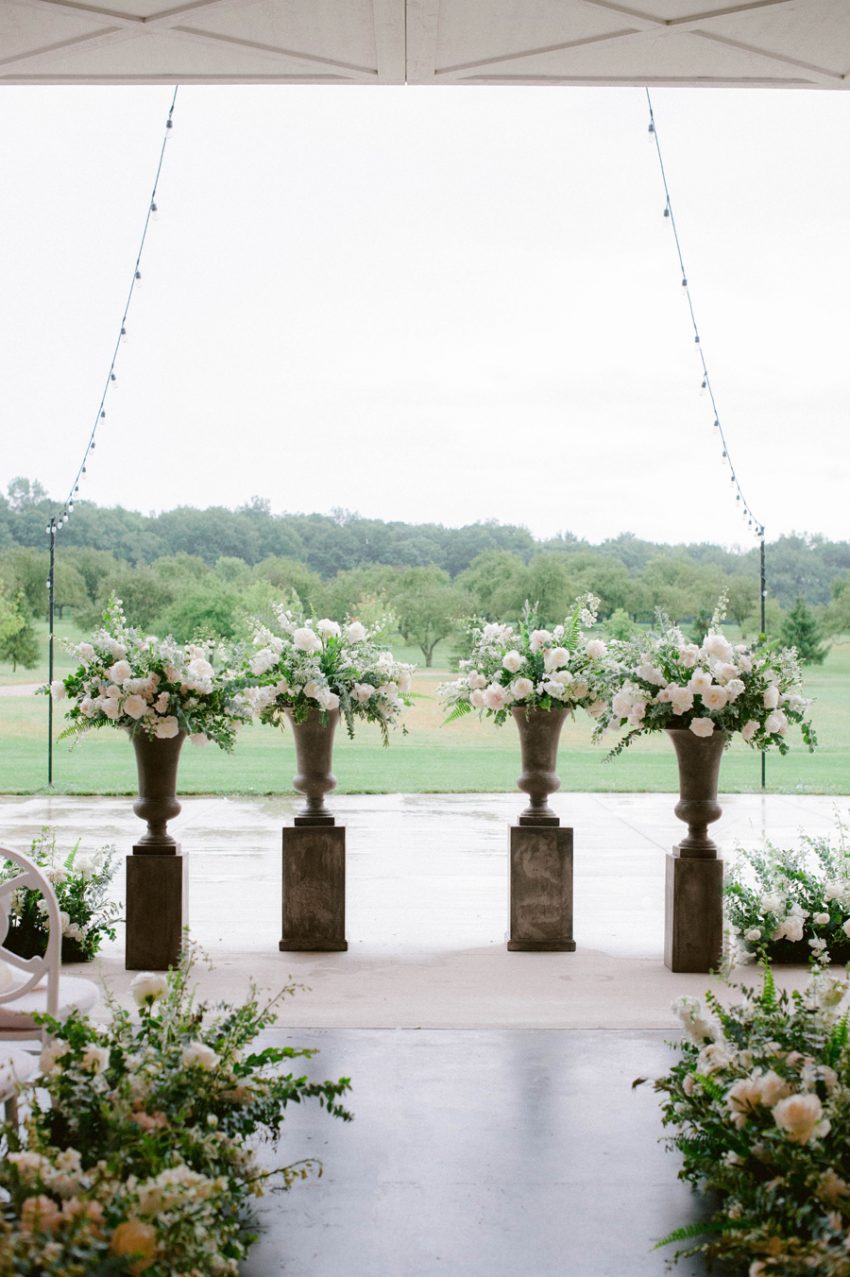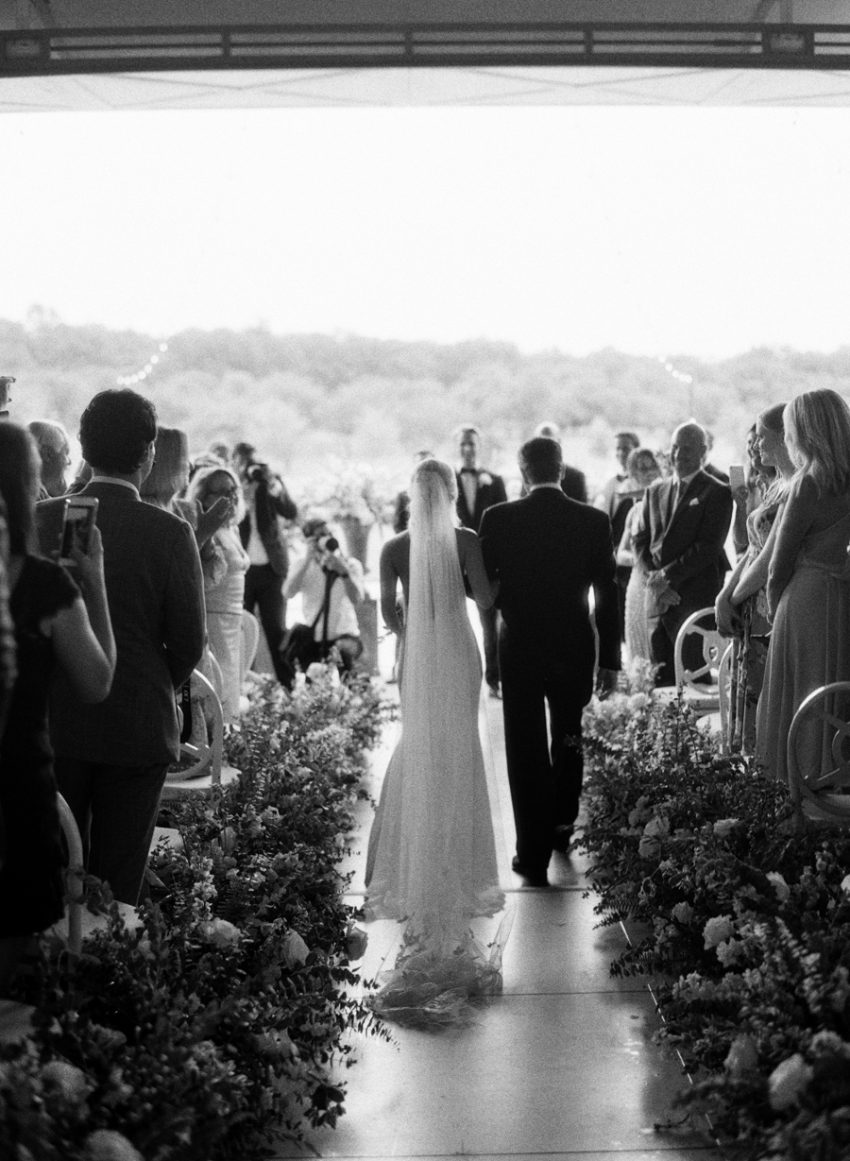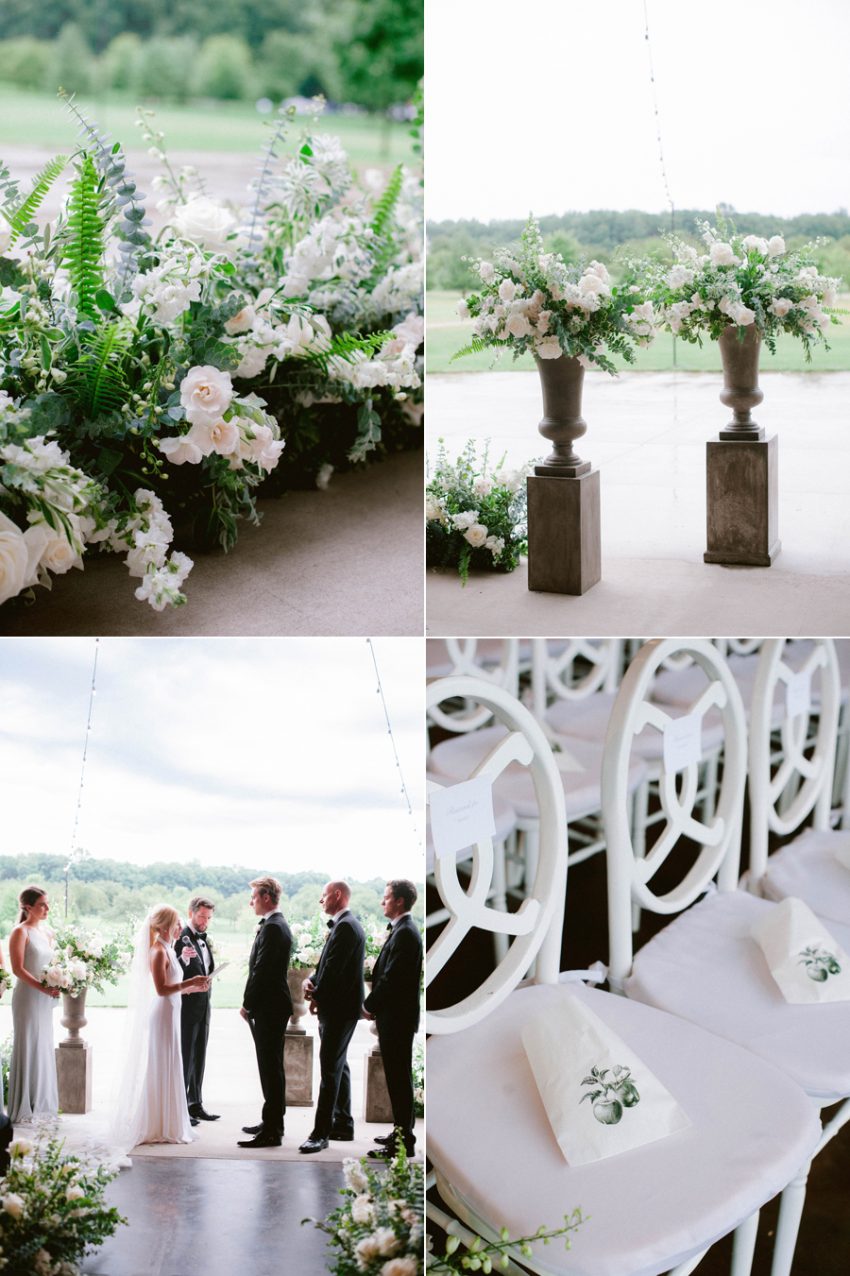 The original ceremony plan was for guests to be seated outside on the lawn with the couple standing in front of the pond on the private residence property. The ceremony florals were to be designed as if they led out from the home into the ceremony aisle, growing from the ground up. We were just getting the final three feet of the 60-foot ceremony installation in place when the heavens open up, the sky turned black, and hail began to fall. Speakers blew over; chairs flew up into the air! To make a long story short, what you see below is what ended up being our third back up plan and I must admit it turned out just as lovely, if not more intimate and cozy that our first plan. How I smile at the phrase, 'third time's a charm' because this ended up looking so magical, and well, charming.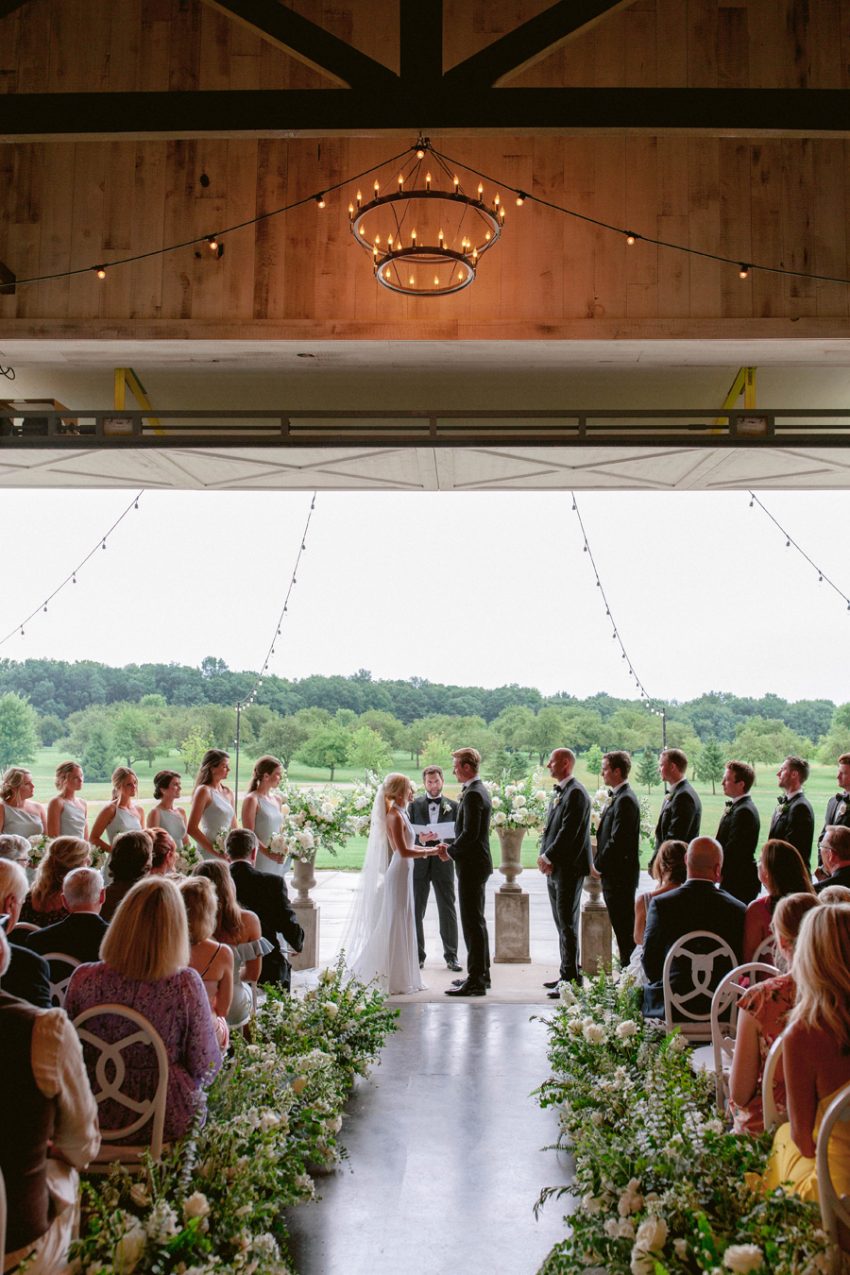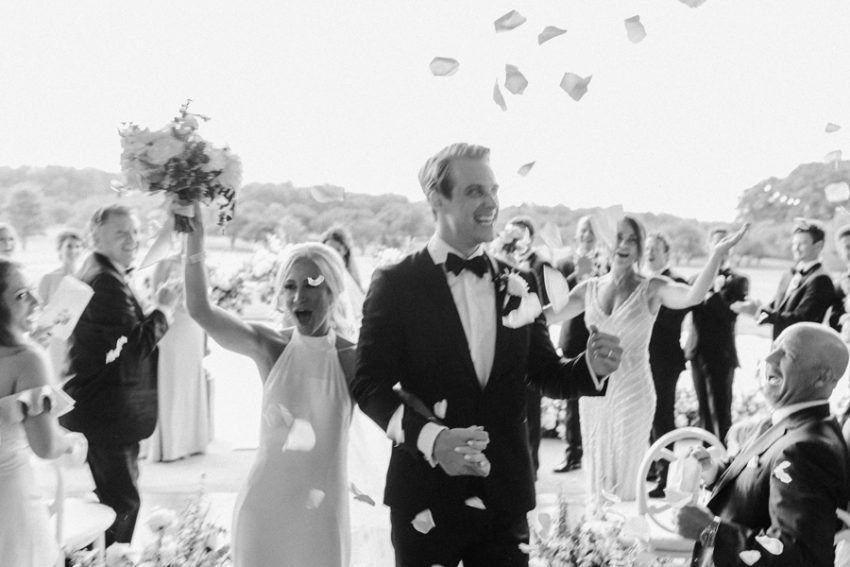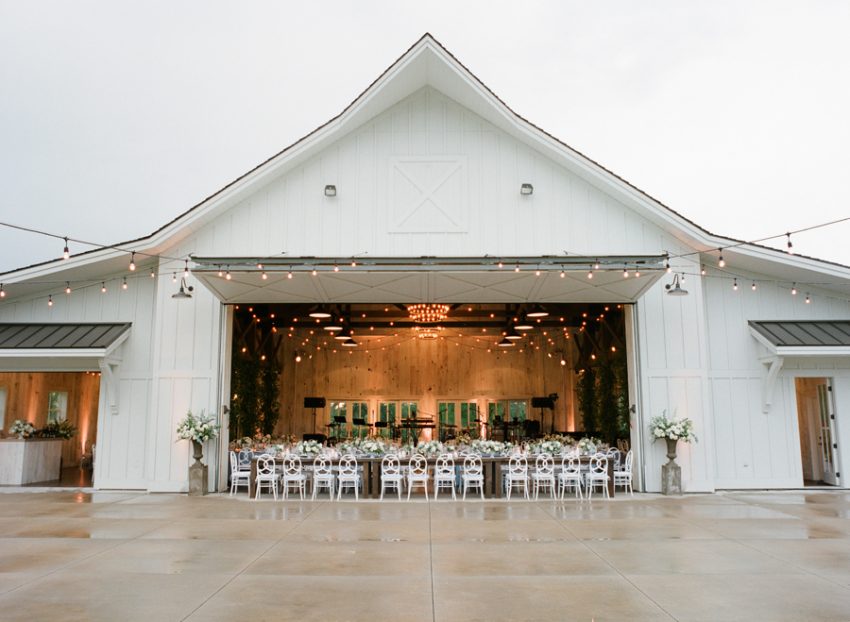 Once the ceremony was complete, we had the task of flipping Bieker Farm's recreational barn into the reception space for dinner and dancing. The simple color palette of French blue, white, and sage was so striking against the white barn and exposed wood beams. I tried to take as many mental pictures as possible because seeing it all come to life was quite breathtaking. Then, after each detail was perfectly put into place, every candle lit, our team jetted off for the night to let Brooke and her team do what they do best.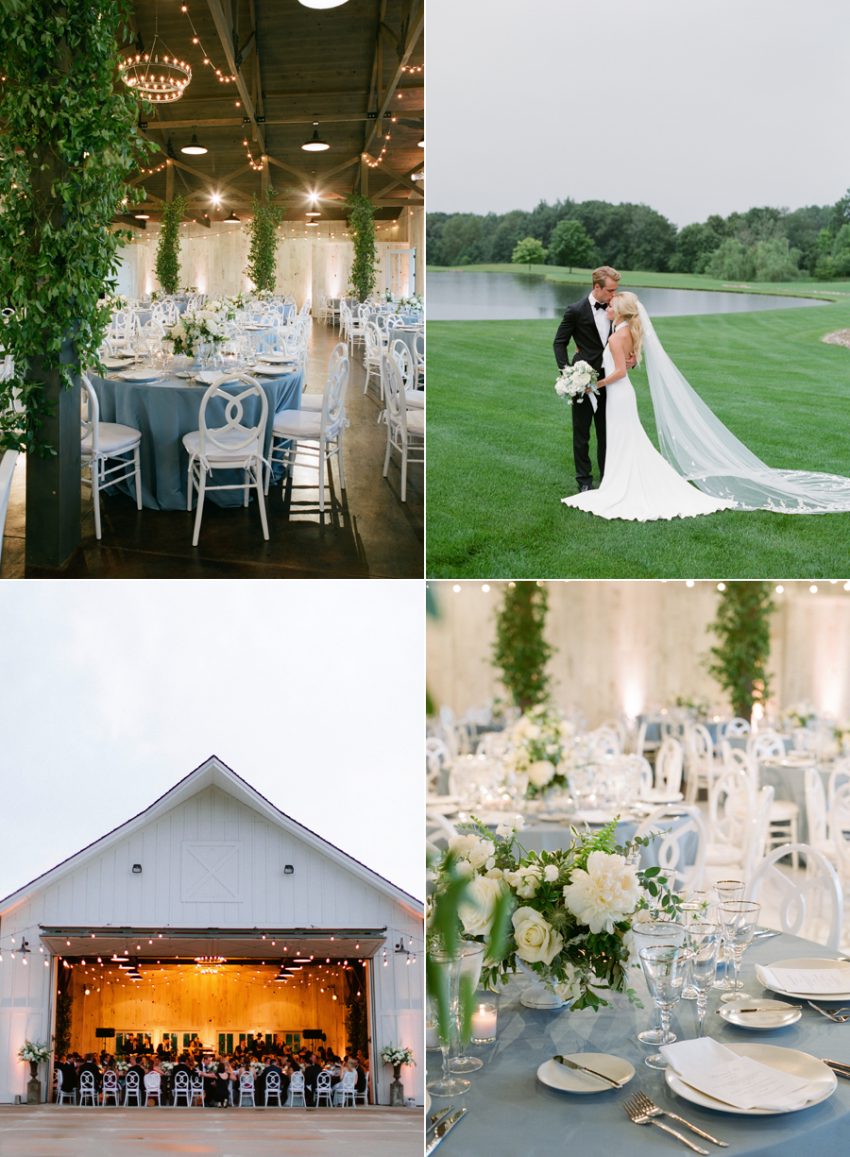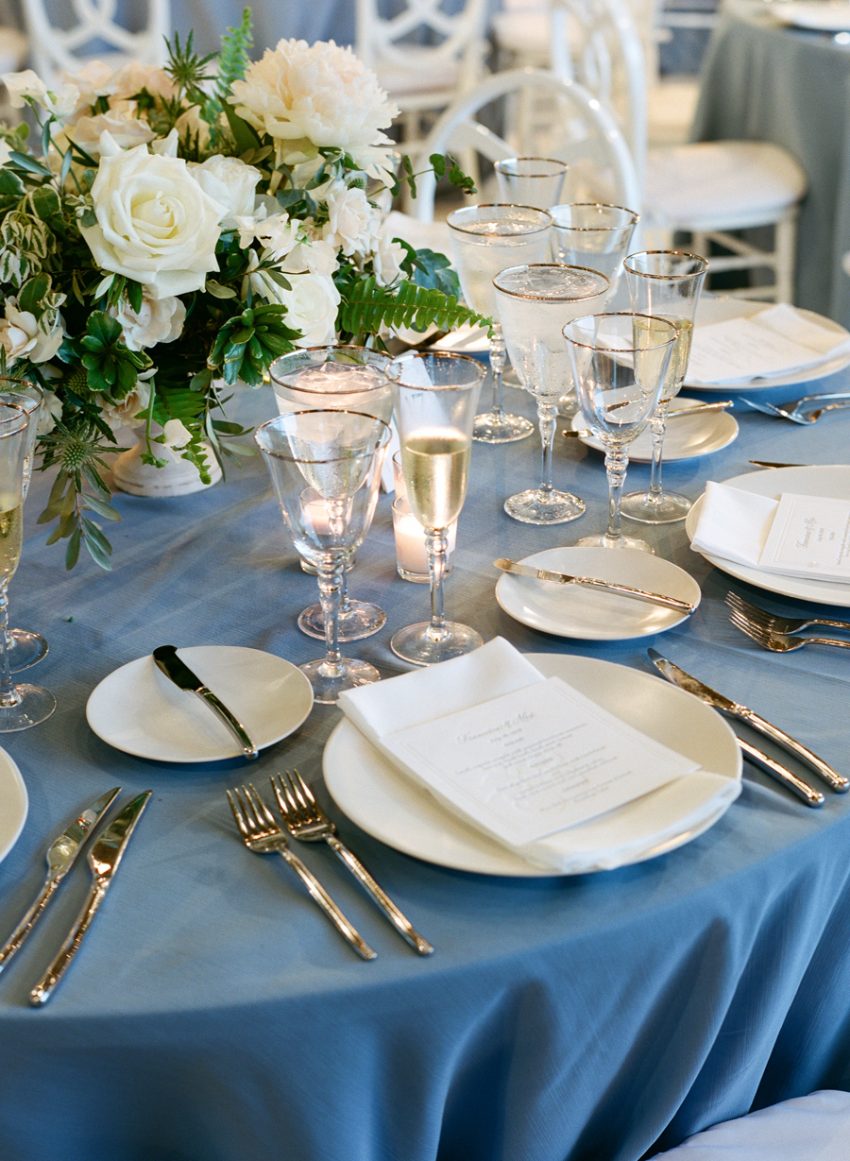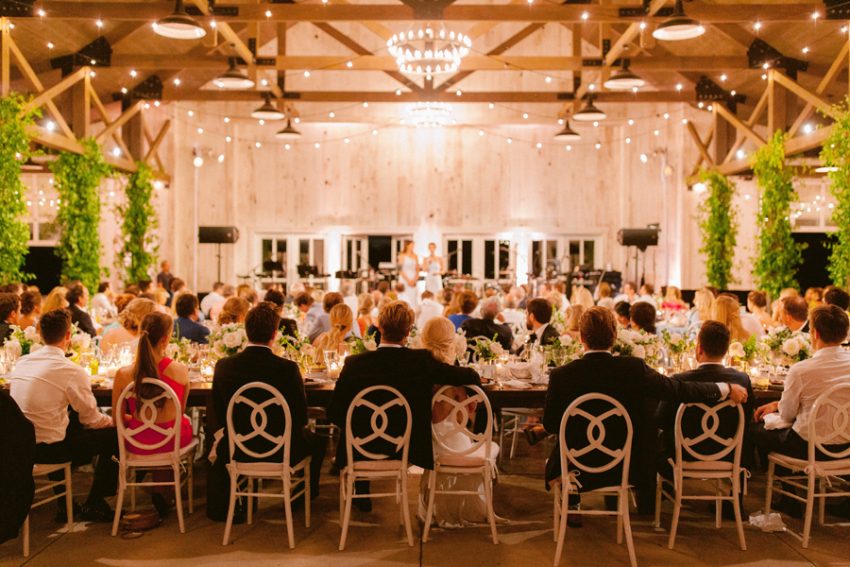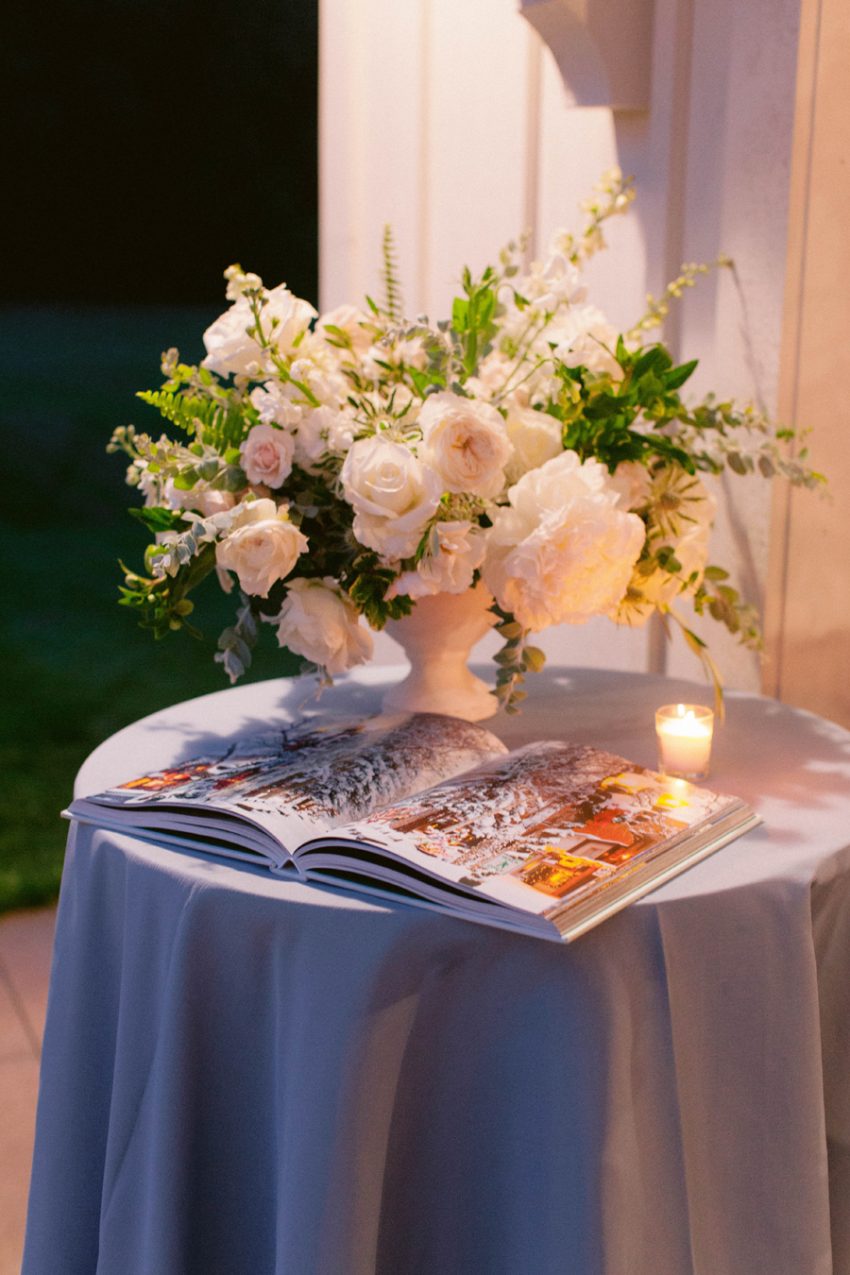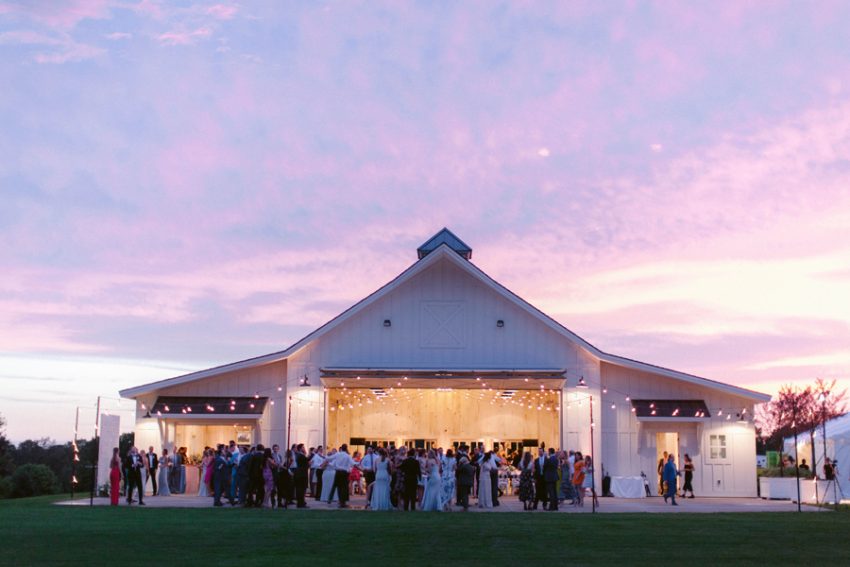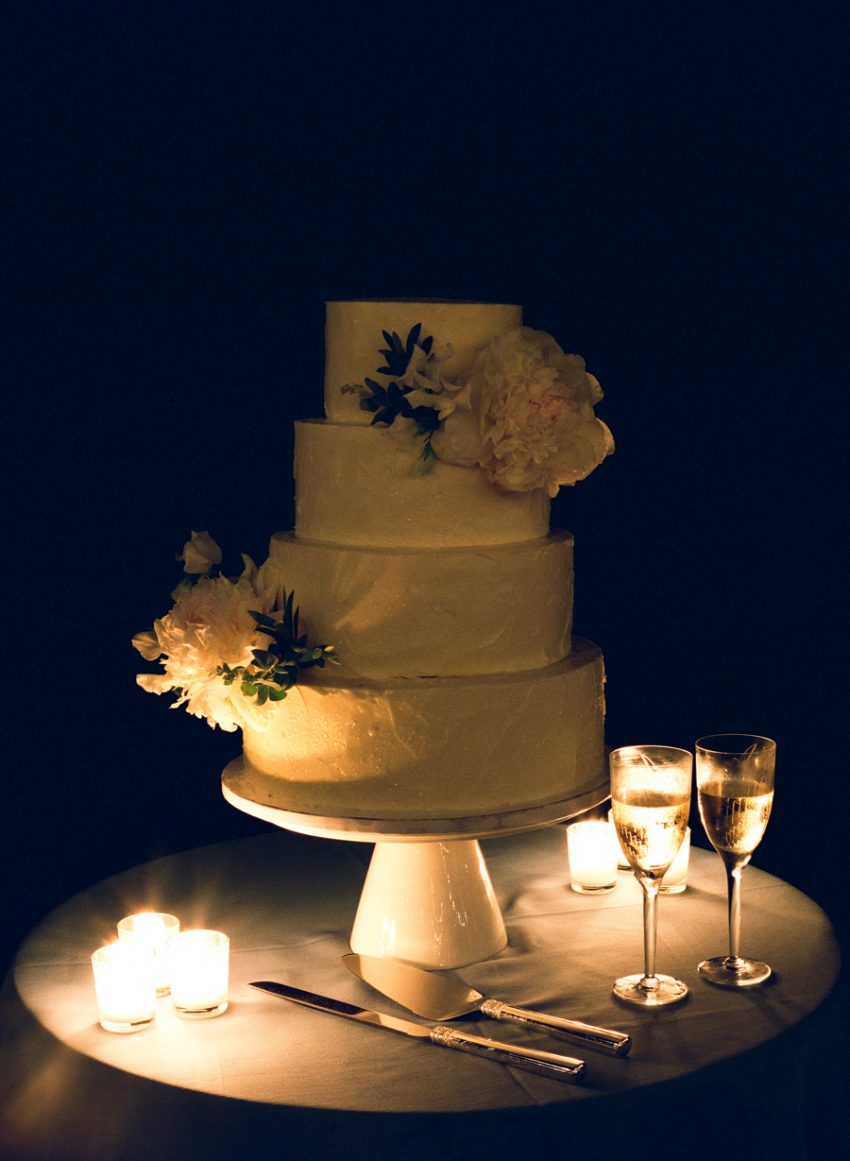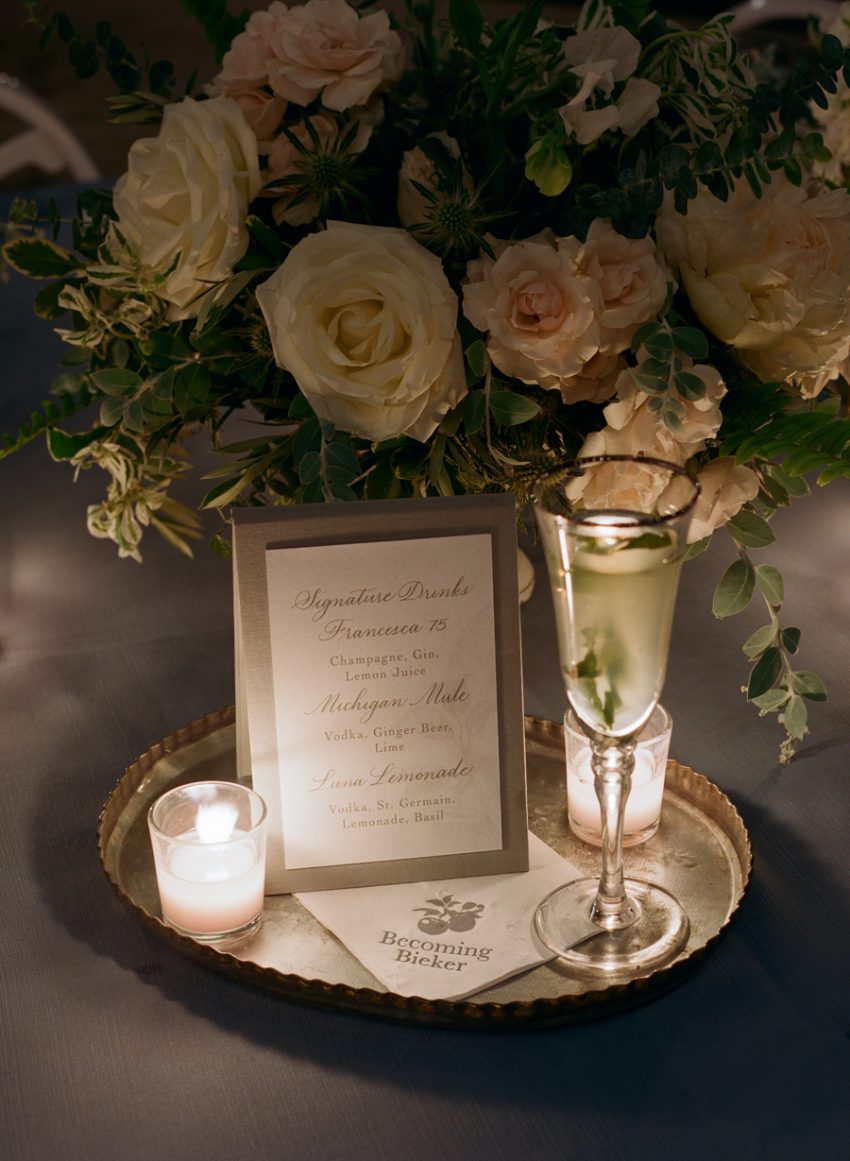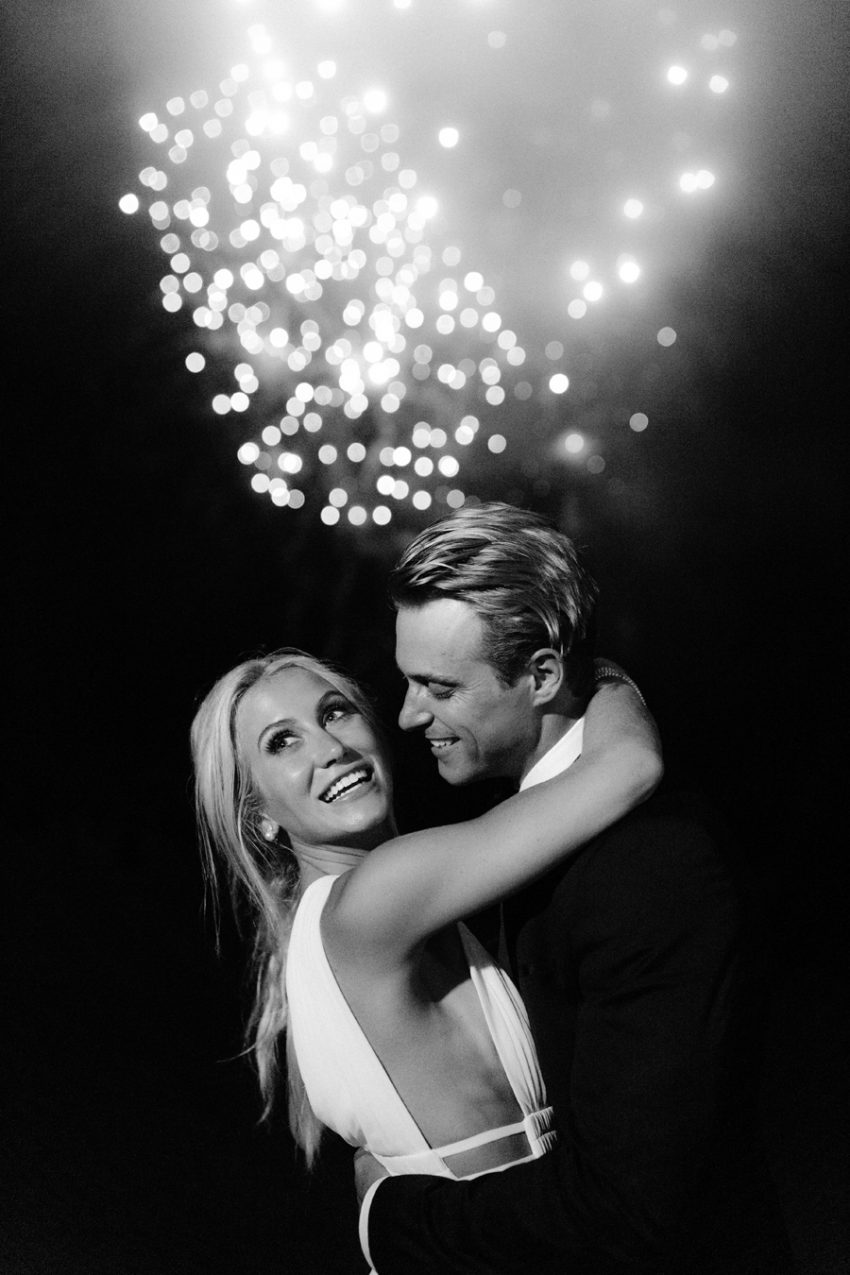 What a fairytale! Thanks for having us Franny, Alex, and BKE!
. . . . . . . . .

Planning and execution: Brooke Keegan Events / Floral design: Rhiannon Bosse Celebrations / Photography: Joel Serrato / Videography: Elysium Weddings / Catering: The Farmhouse Deli / Cake: The Cakabakery / Stationery: Pitbulls and Posies / Bar: Martha's Vineyard / Rentals: Event Theory / Linens: BBJ Linen / Fireworks: J and M Displays / Beauty: Hanna Wagner Design / Reception entertainment: West Coast Music / Backline: Frost Florida Events / Venue: private residence (Bieker Farms)