Today is a big day for Rhiannon Bosse Celebrations!

If you're looking to learn more about the changes happening to the business, how our services are changing, and what this means for potential future clients, you're in the right place. Everything below should get you caught right up to speed on our new adventure! If you'd like to learn more about the RB Soap Co launch then that information is over here. As I mentioned it's a big day and there are two exciting launches happening at once with lots of celebratory in betweens!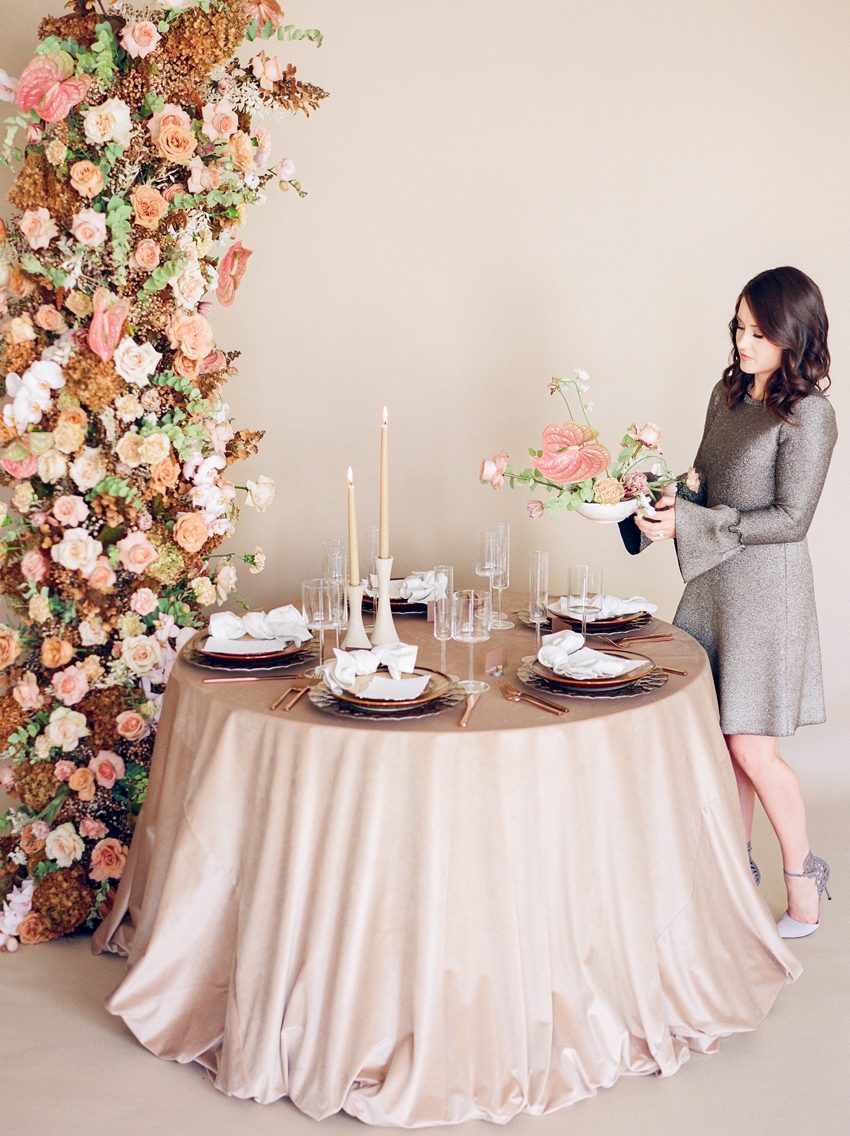 On Friday I made the big announcement that my company would no longer be operating the planning and logistics side of our company. It was a bold move, both to make the decision finally and then share it so openly, but after a year of intentionally turning down full-service work in private, it was time to share! Saying no to so many people and opportunities over the last year is hopefully going to allow space for things like floral-only contracts, corporate work, private workshops, and group classes.

I'm filled with eagerness and hope for what's to come next.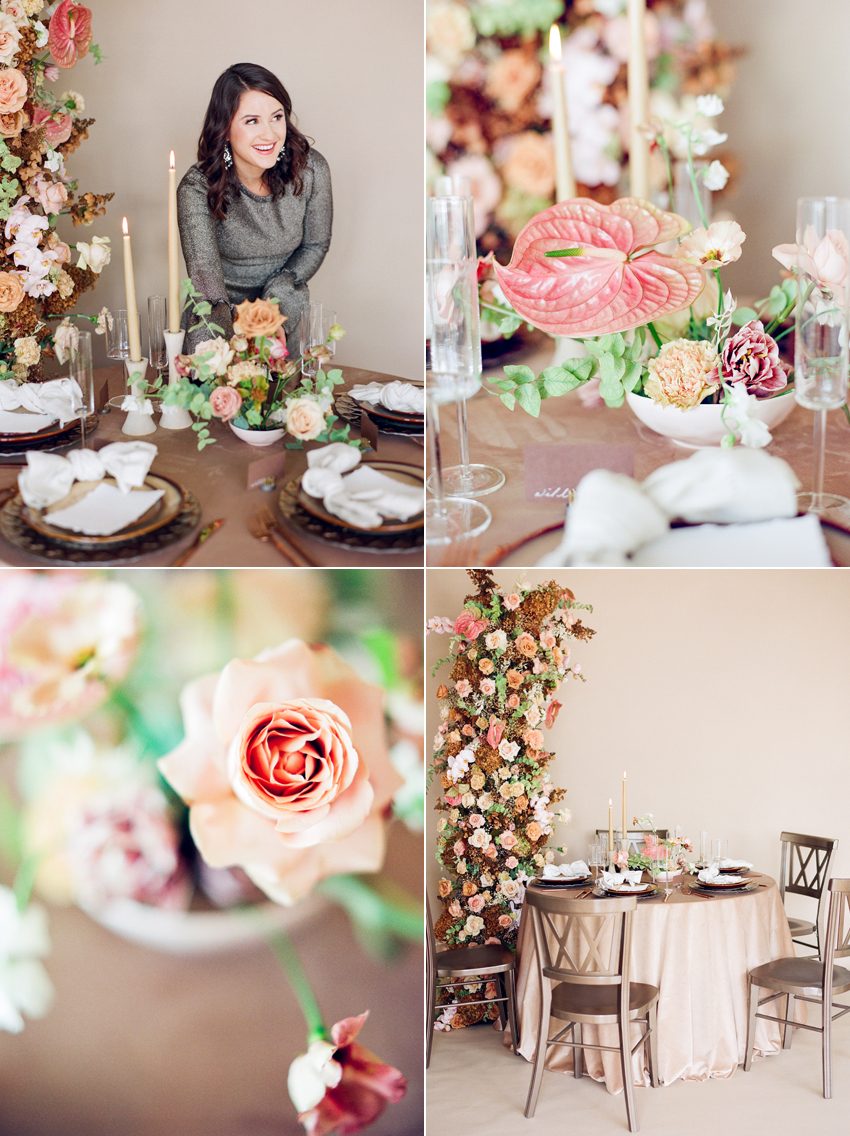 While our team has almost always planned and executed our client's weddings in addition to providing the flowers and handling the design plans (and may I add we did this complex and delicate dance quite well?) over the last few years there was a little part of me, and perhaps parts of the gals too, that started to love the flower part just a little bit more. We came to realize rather quickly, that when we're contracted for an event as floral designers only, something we've done half a dozen times now, we aren't quite in the center of it all like we are when we serve as planner, designer, florist, and coordinator.

Show up. Be prepared. Work hard. Make everything beautiful. Dash out quickly before guests arrive. It feels a little sparkly and quite special, and we agreed in many sweaty uHaul vans, hotel rooms, and emoji-filled group texts, that we really, really like this flower-only approach.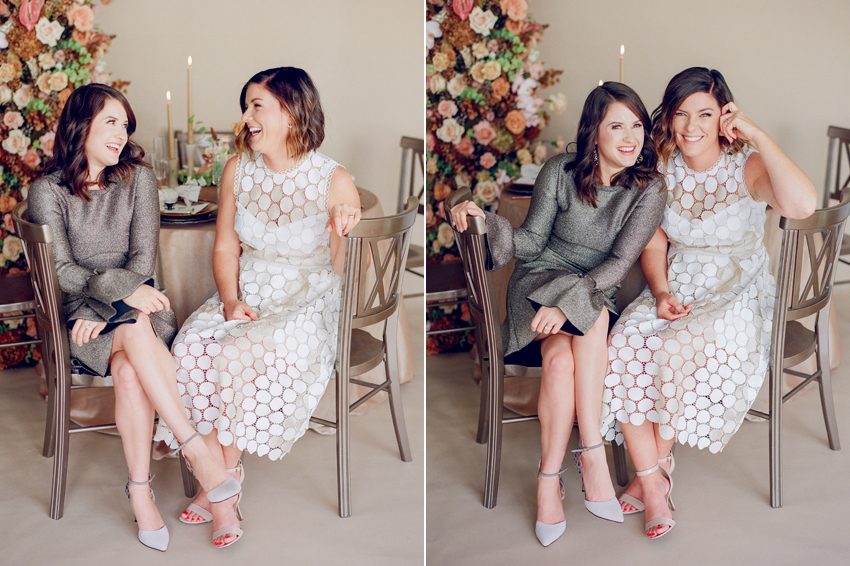 So with the exception of a finale full-service wedding in June (we love you Steph and Paul!), we are now officially booking floral-only contracts and clients. Whether you're a wedding planner looking for a stellar, detail-savvy, hard-working, and experienced team of florists to complete your vendor team or a client looking for one-of-a-kind floral arrangements to 'wow' your guests at the next holiday gala, we'd be delighted to be considered. We aren't looking to be called wedding florists specifically (to be honest this feels more like a formality), but instead, experienced artists who can do nearly anything with flowers for whoever feels we're the best fit.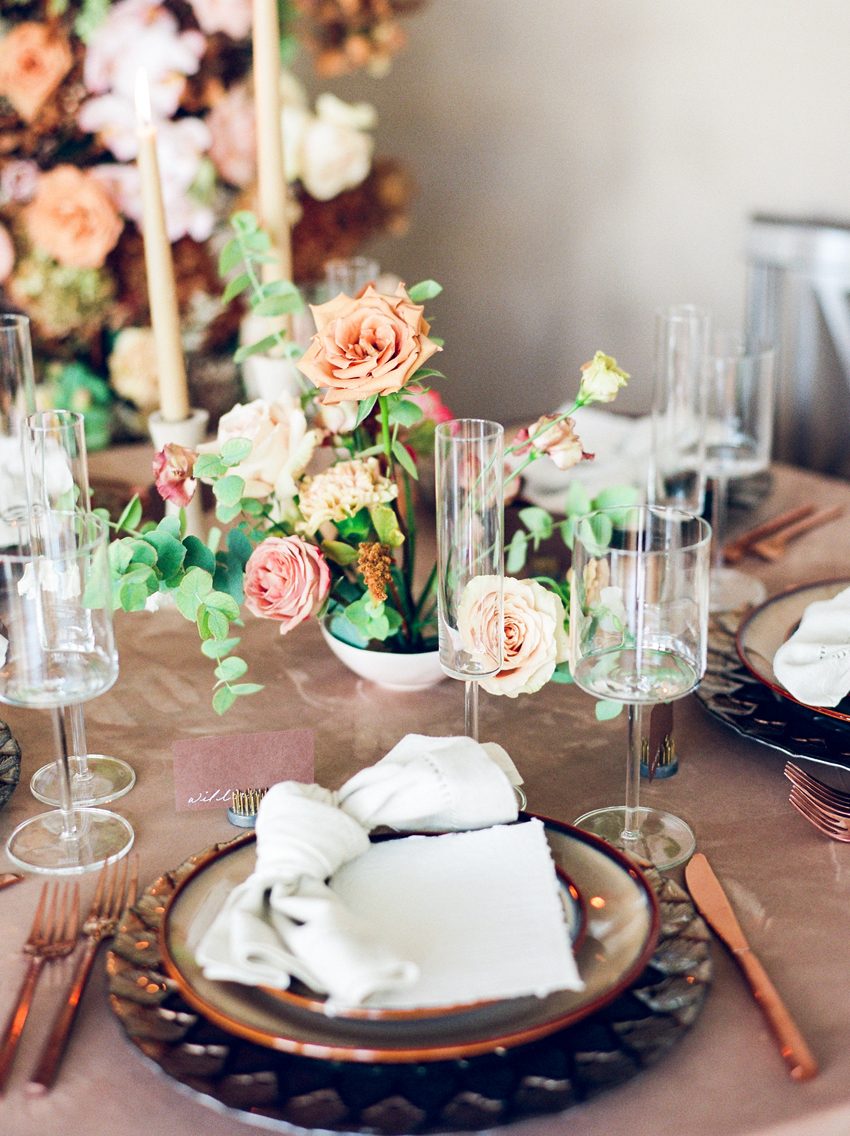 Betsi and I have been working hard over the last year to hone in on a style as stand-alone florists that's unique to the RBC brand. This involves a type of flexibility as designers where we are open to trying new things but not at the expense of being overly trendy or disconnected from our clients. As always we gravitate towards arrangements and designs that have texture and depth, movement and romance, characteristics made evident in the editorial produced specifically for this announcement post (isn't Kelly a dream? Her film images really depict the aesthetic we were after here).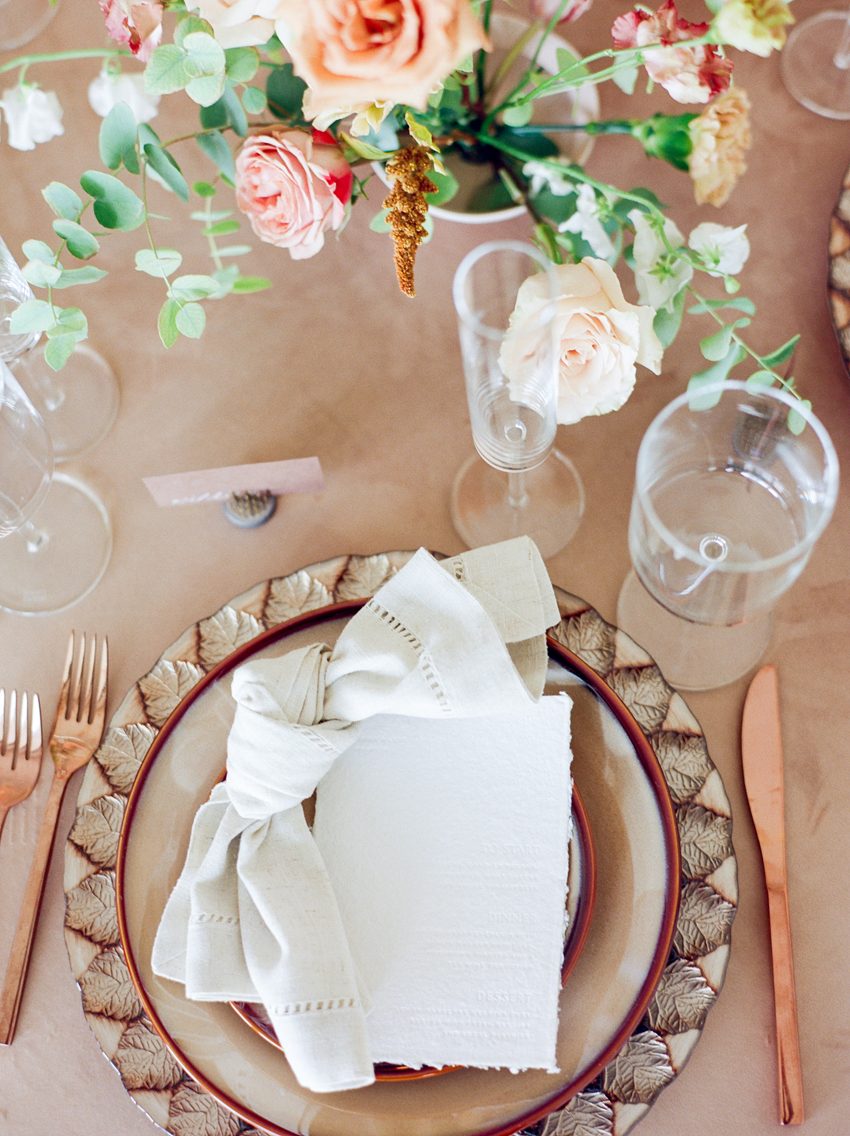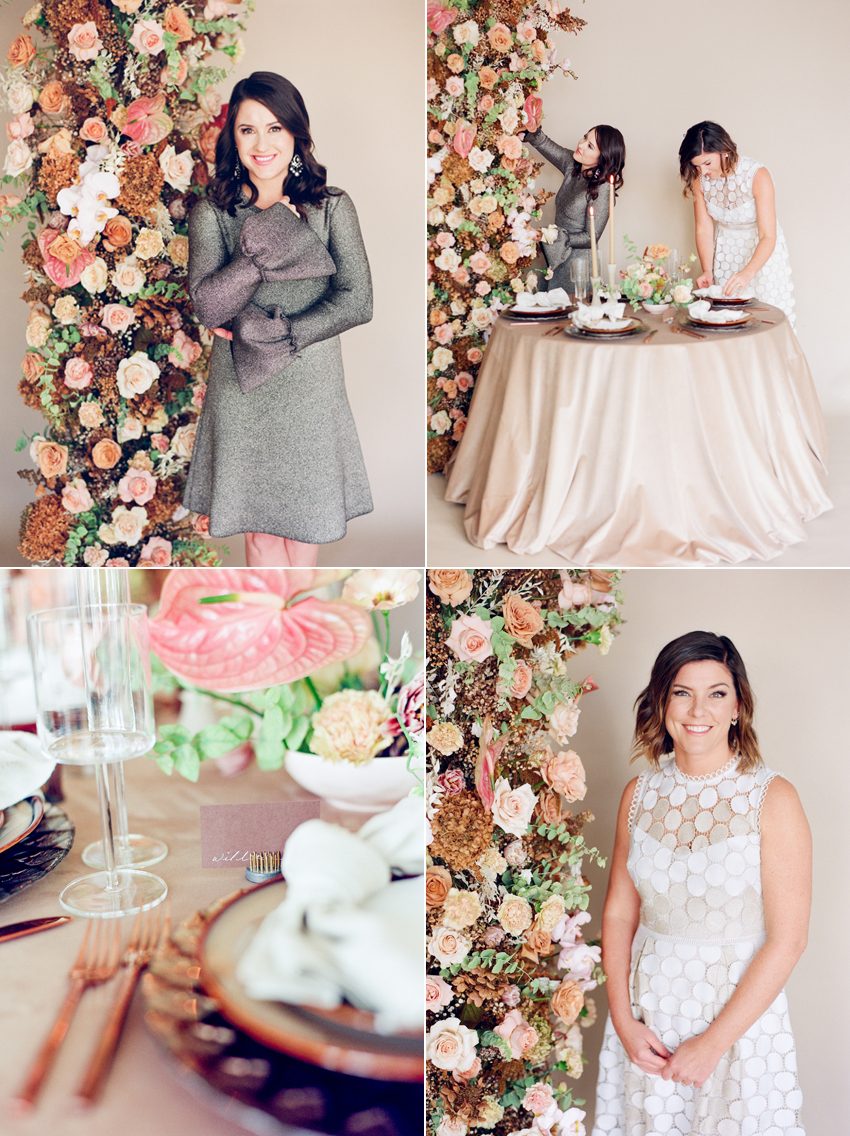 We've also been keen on discovering ways to become smarter with our mechanics and product sourcing, while streamlining our approach to sustainability. We have a long way to go but we've successfully found a way to build our own foam-free structures, invested in welded bases to keep in the RBC inventory, spent much time learning about the flowers we design with instead of rushing our way through each production without regard for their lifespan or quirks, started to build relationships with local farmers, and perhaps this is a discussion for another day, worked hard to educate clients on the pricing of flowers, where flowers come from, and the bittersweet reality that flowers are a natural product and as such we cannot always predict or control what they look like / how they grow / IF they grow, etc. The pain of walking away from the planning was so heavy this year that only now, as the dust settles, am I seeing how far we've come!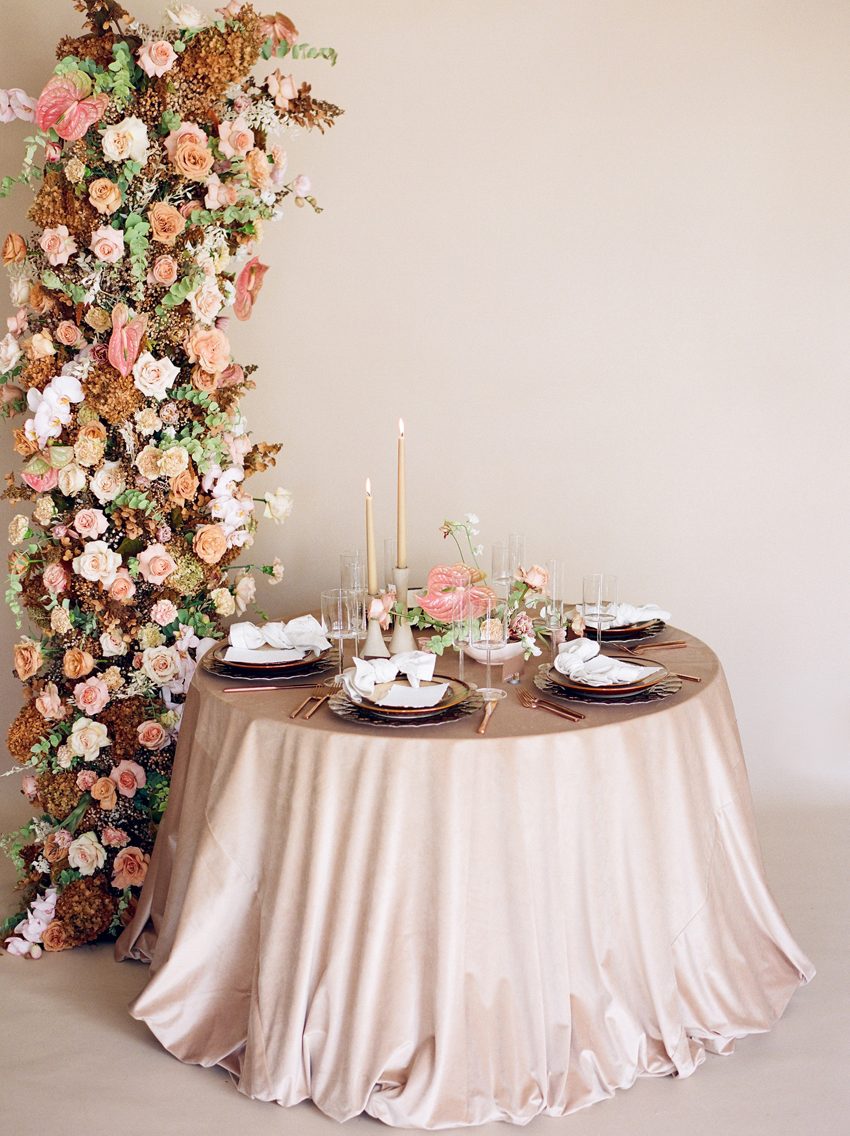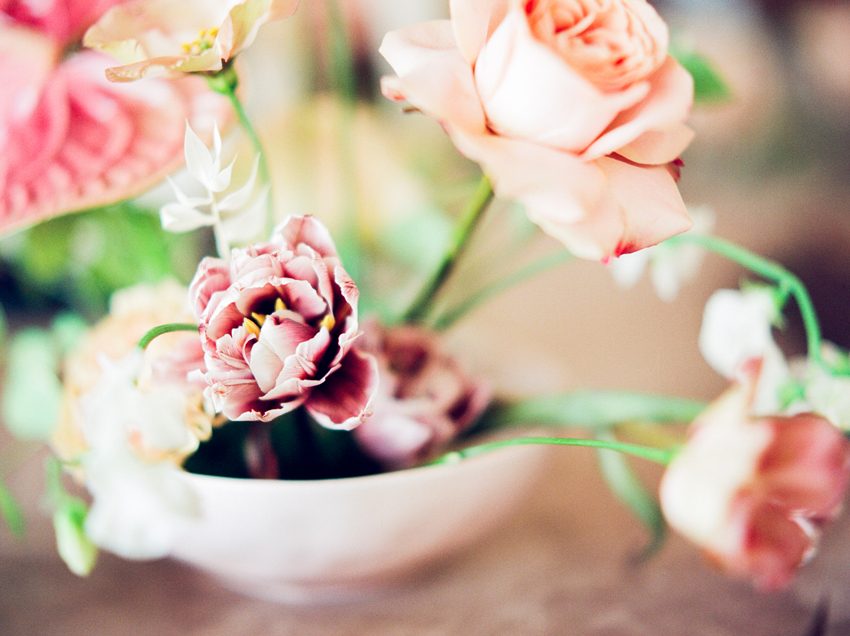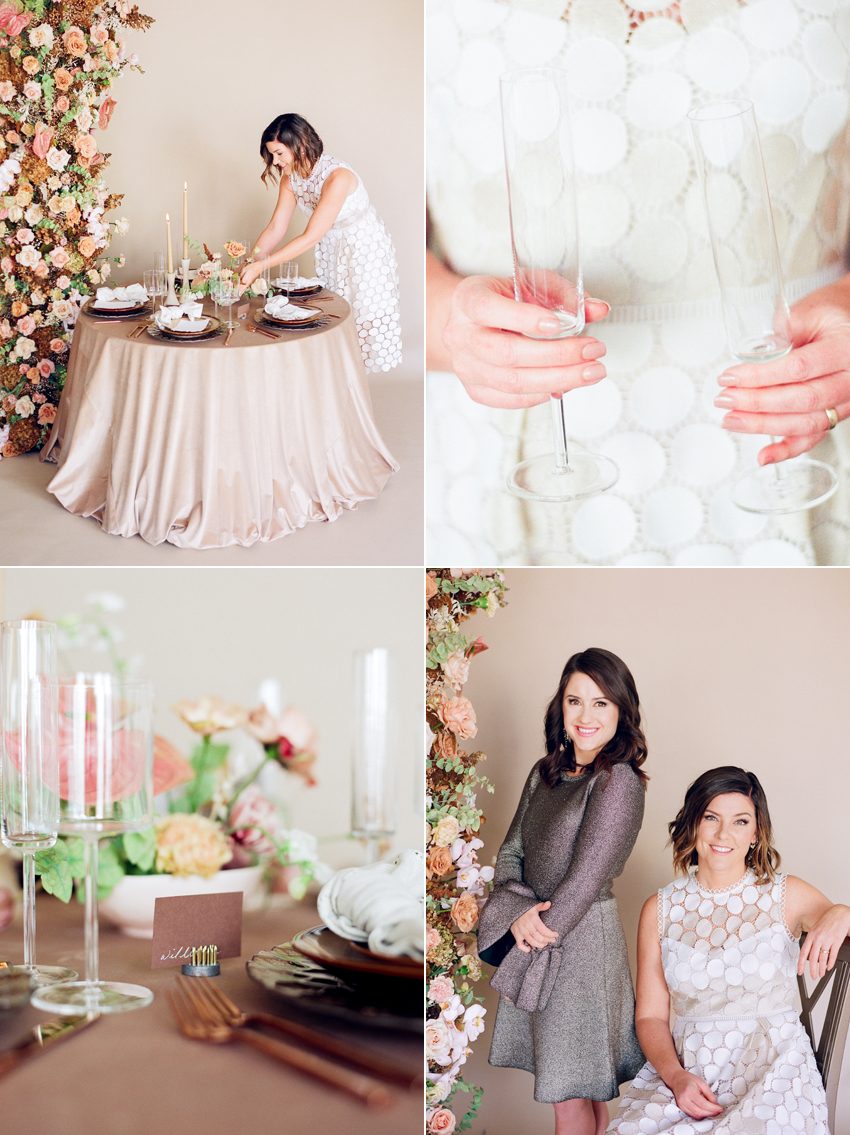 While we're calling ourselves florists and expect the bulk of our work to be floral-centric, we're also offering design services for the ideal client that might need this extra level of attention. It's admittedly hard to completely sever the service side of what we do to flowers-only so this service add-on will remain as an option if needed. Yet most importantly, we are eager to work with other planners and designers to help make magic happen with the medium of fresh flowers.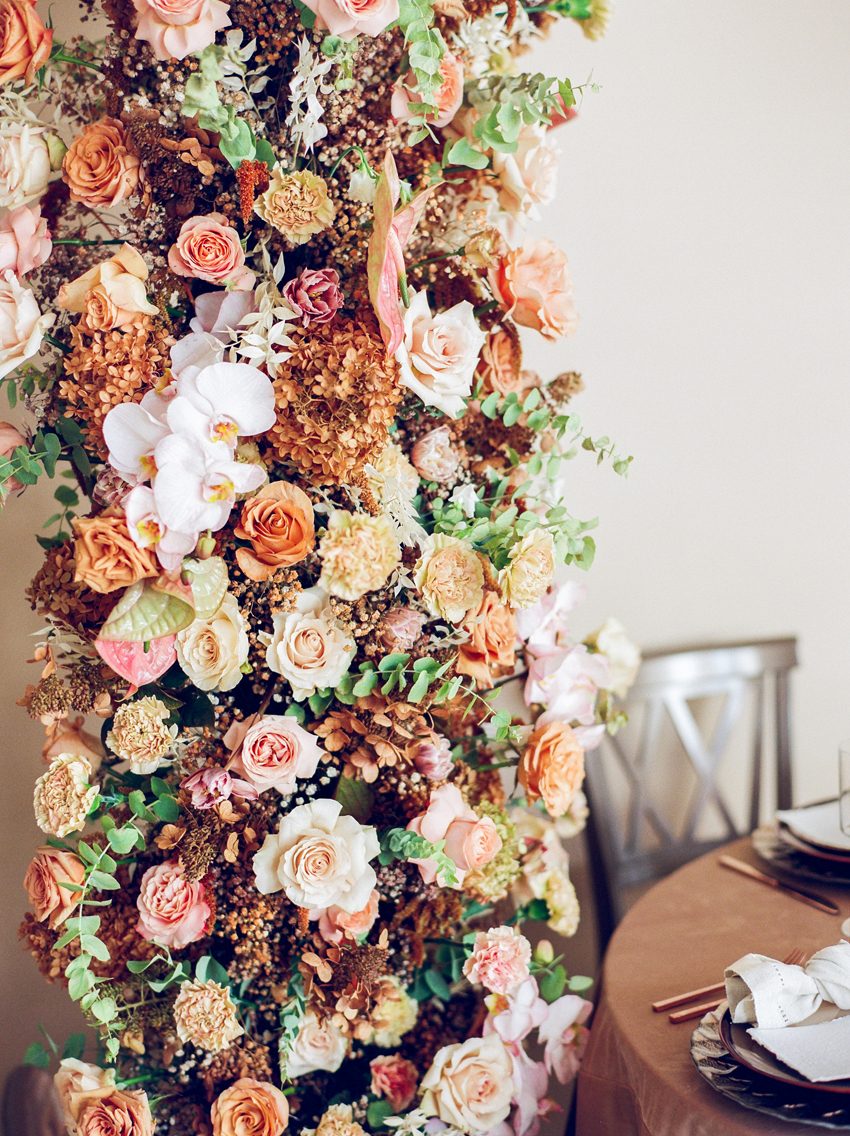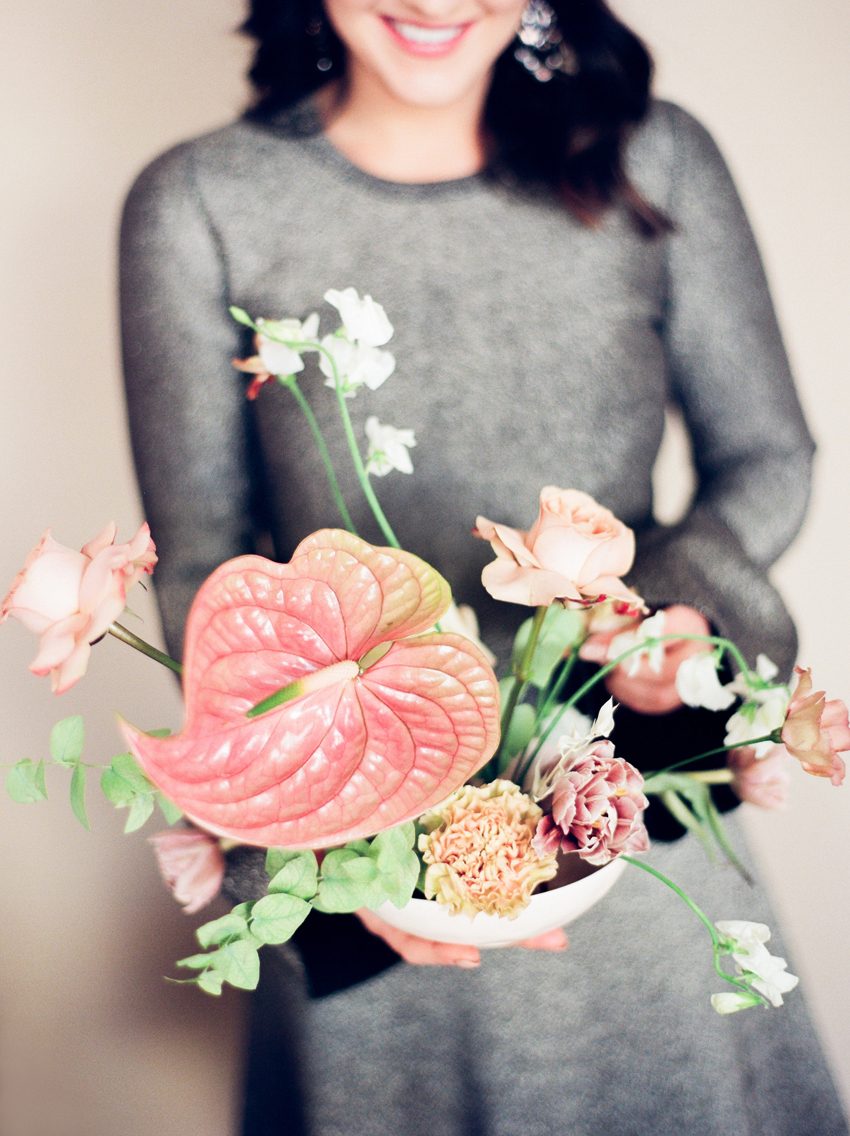 If you'd like to see our work, you can view our portfolio. If you'd like to learn a bit more about our services, that's here. And if you have questions about working with us and want to connect, you can send an email to hello@rhiannonbosse.com or through our website form. You may also join the conversation on Instagram where we post our favorite highlights.
To new adventures in 2020 and beyond! We are SO excited!
. . .
I also need to give public gratitude to many people who helped make make this editorial, and today's launch, possible! In no particular order: Kelly Sweet for her beautiful photography and endless time and love, Rebecca Dexter for her video talents and friendship, Allie for her make up wizardry and ability to make Betsi and I look like major babes, the team at Event Theory for the beautiful rentals and the team at Special Occasions for the gorgeous linens, my reps at Florabundance and Kennicott for the incredible product and care, Ciarra Claire for being a calligraphy magician, many colleagues for feedback and testimonies, Betsi for being Betsi, and of course, the brilliant Payge and her team for not only their coding goodness but dealing so graciously with my endless calls, texts, emails, and Rhi-isms. Payge has been a pivotal part of my journey the last few years and as such has become a friend in many ways I could express here. This adventures takes a village and I am grateful for mine! Xo