I'm real big on traditions, routine, consistency, and making plans.

I am married to a man who is not big on traditions, routine, consistency, and making plans.

Now to be fair, because my husband is pretty remarkable, Andrew is wonderful at many things that involve forethought, discipline, and order. He has a great job where he has a lot of responsibility that he always follows through on. He loves our children fiercely. Loves ME fiercely. Is patient. Cooks often. Pays bills on time. And one of the things I respect most, is financially responsible in a way that makes our family's future feel bright and secure.

But family traditions or, say, entire family meetings dedicated solely to discussing the holidays, are not generally something he prefers to spend his time doing (#fair). It took some explaining on my part to illustrate how this type of meeting would have grand payoffs for our family and the holiday season we want to obviously try and savor as much as possible. If you remember last year's holiday season, it was sweet but a bit exhausting and somewhat of a whirlwind. As such, I wanted to be intentional with making this season really count and the idea of a holiday planning meeting was born (thank you to my friend Em for the inspiration, too!).

So below is a holiday meeting plan, along with our intentions. Please be aware I'm typing this ahead of my scheduled meeting with Andrew so that I am not biased after the fact in sharing this with you!

THE PLAN: to schedule a meeting with my husband to discuss the upcoming season in a focused manner versus half-hearted and scattered discussions about the holidays in casual passings through our day to day.

THE GOAL: to hone in on expectations, needs, and wants for the season ahead including a gift list for loved ones, the budget and shopping style for our family gifts, important dates for things like Christmas concerts and date nights, picking out holiday cards and finding a day to assemble and mail, setting dates for favorite traditions, and agreeing to get rid of any that might not serve us well anymore, and finding ways to give back. The goal is to get all holiday season related conversations jam packed into one 'meeting' to avoid small talk over the next eight weeks.

THE LOGISTICS: we've set time aside to meet over a nice (child-free) lunch so that we have great food and time to focus at our fingertips; something we don't get to enjoy often, just the two of us. We have both carved two hours out of our schedule for the meeting and have it marked on our work and personal calendars so it's a priority. I plan to come prepared with the above goals on paper (I'm the scribe out of the two of us), tagged ideas, and questions so we have an agenda and can keep track of our talking points during our hour.

And the results! Here's what we came up with.
TRADITIONS TO KEEP

• Sending out holiday cards to our family and friends. Sending out holiday cards always feels a bit like keeping up with everyone else, but I sure love receiving our friends' and families' cards and can only hope they feel the same about ours. We agreed that doing these helps create a family legacy and is a way of sharing our gratitude and joy with those we love. My hope is that this year I can pen a personal note on the back of each card, a heartfelt touch that got put on the back burner last year. And the plan for getting these done? One evening once the kiddos go to bed, holiday movie on, eggnog in our glasses, while I write and Andrew seals and stamps.
• Hot cocoa and the ball park light show. There's a local ball park here in town that has the largest holiday light display in all of Michigan. It's about a 20 minute zig zag drive through the entire parking lot surrounding the park, where tunnels and vignettes have been set up in various themed sections. I noticed they started setting the lights up in early October and rightfully so; they use over a million lights in the operation! The boys loved this last year (the sensory part of it all was a hit) and Andrew and I love the hot cocoa and Christmas carols we get to enjoy from the front seat. It's a $20 easy-to-check off the list pleasure!
• Christmas eve eve church service and appetizers & Christmas day mac and cheese. One of my most favorite traditions of all time is our Christmas day macaroni and cheese. You can read more about that here. As for Christmas Eve, we always get dressed up for church service then come home for a change into our soft clothes before we welcome family (and anyone else!) over for grazing, merriment, and festivities. Years ago I pitched the idea to our families of a cocktail-type party for the holidays instead of what felt like a wasteful over the top dinner than our five collective young kids didn't and wouldn't care for, and we've never looked back.

• The little traditions that don't really take up a lot of brain space but are noteworthy: bringing out Lachlan's elf, Cocoa (I LOVE moving the elf every night and truly enjoy this tradition that my kid gets such a kick out of; if this isn't you then don't fret the Elf on the Shelf!), introducing a new elf to the family for Ev because #doublethefun, incorporating a few more Christmas songs into our daily dance parties, extending a bit more kindness and cheer into our routines like paying for a stranger's coffee or bringing treats to the team at the floral market, and one of my favorites since having a second child, Christmas pajamas.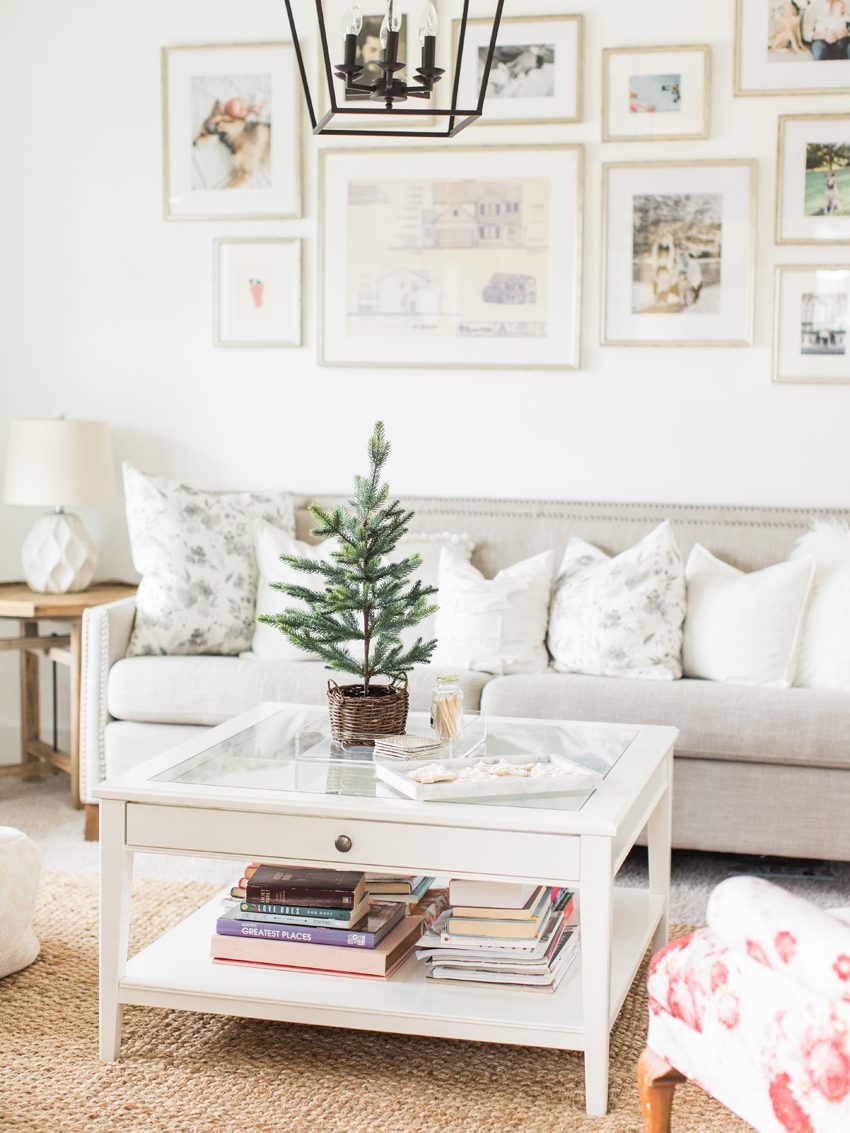 TRADITIONS TO DO AWAY WITH
• Cutting down and purchasing a real tree. We have a beautiful faux tree that was a hand-me-down when we first moved into our home. Andrew has always loved it much more than me, but after years of spending day after day cleaning up pine needles leading up to Christmas morning, I've been ready for the faux one again. So up it went in our bedroom and I'm here for the magic that's created for us so far! And why stop there with one tree. We're officially a two-tree family now thanks to a Hobby Lobby sale that made my flocked tree dreams come to life.
• Decorating the day after Thanksgiving. As I type these very words the glow of our living room Christmas tree, completely trimmed, is casting the loveliest ambiance into the living room. I'm not a big fan of decorating prematurely for any holiday but this year I simply couldn't resist! Perhaps I'm making up for last year's simple decor or I'm just feeling a bit more eager to get into the spirit. Either way most of our decor is out and in place and it feels really good. I'm excited to spend the day after Thanksgiving relaxing with my family versus lugging bins of decor up from the basement.
• Buying from Big Box Stores. For past holidays, especially last year when Ev was a newborn and required extra time and care, convenience came out on top and many gifts exchanged were from places like Target or the mall. There isn't anything wrong with these places but as a small business owner, and someone who has spent the better half of 2019 massively purging our home, I'd like to only add things into our space that we love AND make sure I'm supporting small business while doing so. This is where the Want, Read, Wear, Need gift giving style came into play. I hope to share more about some of the businesses I decide to support this season.
• Buying gifts just for the sake of giving. I've never been a thoughtless gift giver and pride myself on intentional gift giving. But sometimes a gift, at least a tangible one, really isn't needed. This is a hard concept for me (and maybe you reading, too) to be comfortable with because I love the actual process of selecting a gift, buying then wrapping, and finally, giving it to the recipient. But I'm in a place where I think giving needs to go beyond 'stuff' (namely; toys, trinkets, and novelty items that cannot be used). We are implementing the Want, Need, Wear & Read gift giving style this year for our immediate family, and experience-style gifts for our nieces and nephews, again to simplify the flow of stuff into our possession while also being cognizant of waste.

NEW TRADITIONS TO IMPLEMENT
• The Bosse Baughn Annual Cookie Party! Both of our parents have gone through tough divorces in the last two years and it's been hard to navigate holidays and emotions with such separated families. So I've felt very called to suggest and organize traditions that involve not just our immediate four family members, but Andrew's sister, her husband, and our niece and nephews. Our cookie baking and decorating party is a new tradition we're implementing this year and everyone is already very excited and eager about the festivities on the docket.

• Finding a charitable cause to support either financially, physically or both. I am still on the hunt for the perfect family-friendly way to help make a small difference this holiday season. Many holiday outreach opportunities are not suitable for small children but I do want to make sure we're showing our boys that the holiday season extends beyond receiving gifts, sugar cookies, and twinkle lights. I'd love any ideas if you've got them! So far the winning idea is to bring cookies and our family's physical presence to the nursing home where Andrew's late Grandmother used to live. I also love the idea of bringing Chick-fil-A to the homeless folk who sit at the overpass on Wealthy.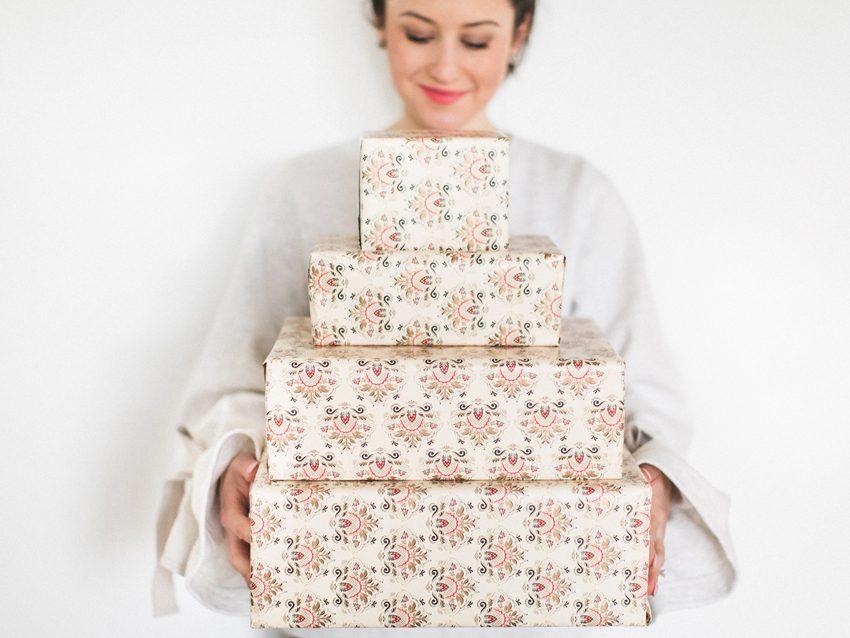 DATES WE SCHEDULED AND ADDED TO OUR CALENDAR

• The kids' school holiday program.

• Our church's parent's night out which is a free night of babysitting for us!

• Our kids' school's complimentary babysitting night.

• Two work related commitments including a wreath making class and holiday dinner.

• A family trip to Great Wolf Lodge, an indoor water park north of us.

• The start of Ev's music class' winter semester.

• Our pre-holiday house clean.

• Getting our island cabinets painted.

• Christmas service and Christmas eve gathering time with family!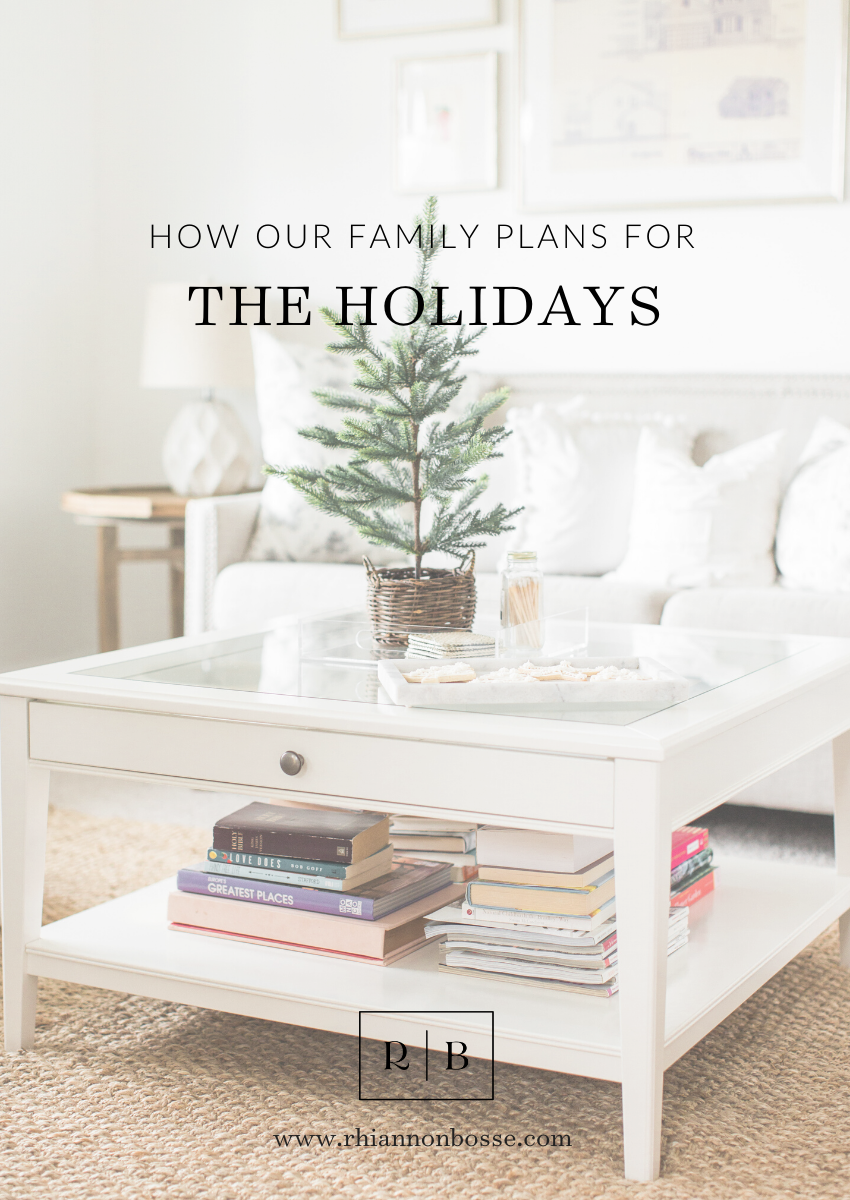 The overall consensus is that while there was a lot of information exchanged in our meeting, it was very helpful to get it all out on physucal paper (and on the calendar) in one swift swoop. So much so, we hope to implement seasonal meetings in a similar fashion before the spring season when the weather shifts and we have four birthdays, Easter and Mother's Day in the span of six weeks, summer when eventually the boys will transition from a school schedule to 'off' time, any vacations like our annual Seaside trip in April, and come the end of summer, back to school preparations and fall milestones like weather changes, Halloween and Thanksgiving. If you're looking for more intentionality in your celebrations and routines, and more thorough communication with your spouse about those very things, I highly recommend implementing your own version of a holiday meeting.
Let me know if you have questions below! Or share some of your own holiday planning tips, tricks, and traditions. You can also see how I decorated our home two holidays ago in this post here. I feel an updated holiday home tour is in the cards since there have been many changes and additions, including another human (!), to our home and family since then. Stay tuned!
Xo