One of our 2019 summer weddings took place at a private residence on the west Michigan lakeshore. It was a traditional and classic celebration with a fresh blue color palette, stunning sail cloth tent, and more than 1000 stems of Dutch hydrangea used throughout. I don't think we've ever had such a long wedding day from start to finish but I don't think we've ever had such a beautiful quintessential summer Michigan day either.

At the request of our clients I am not sharing any photos where the likeness of them or their guests are public. So throughout this post is a series of perfectly captured images which show the immaculate details and special moments that remarkably don't involve any facial expressions. I didn't think sharing a wedding without any faces would be a beautiful success but I think you'll see the opposite to be true.
Congratulations to our clients and we wish them the happiest of lifetimes together! Enjoy the story these images tell and enjoy creating your own narrative with some of the things you cannot see but only imagine. I only wish you could have witnessed the spectacular surprise fireworks show that kick started the evening's dance party!

All of the following beauty was captured by Kelly Sweet Photography.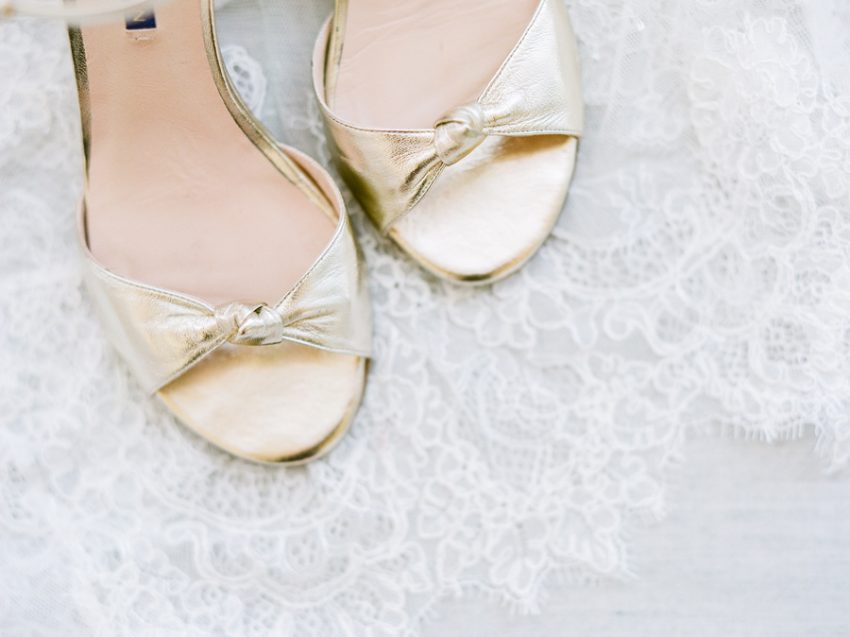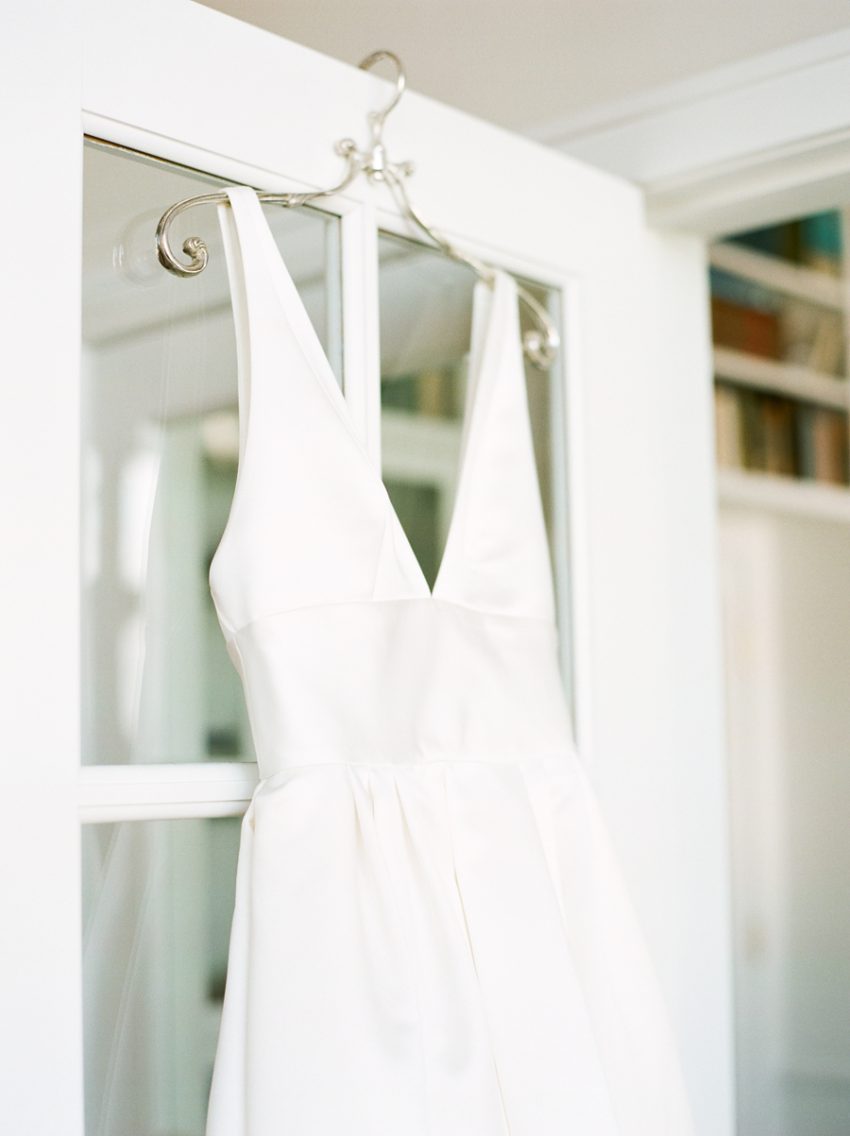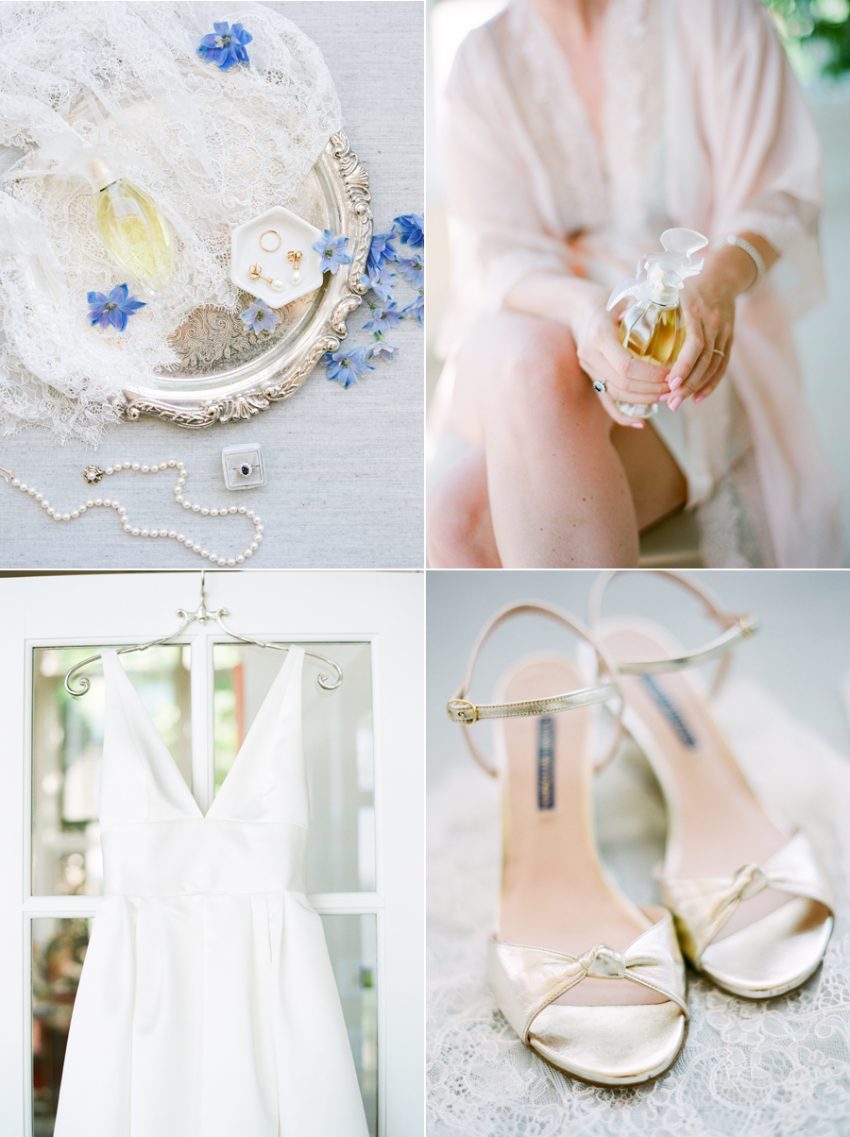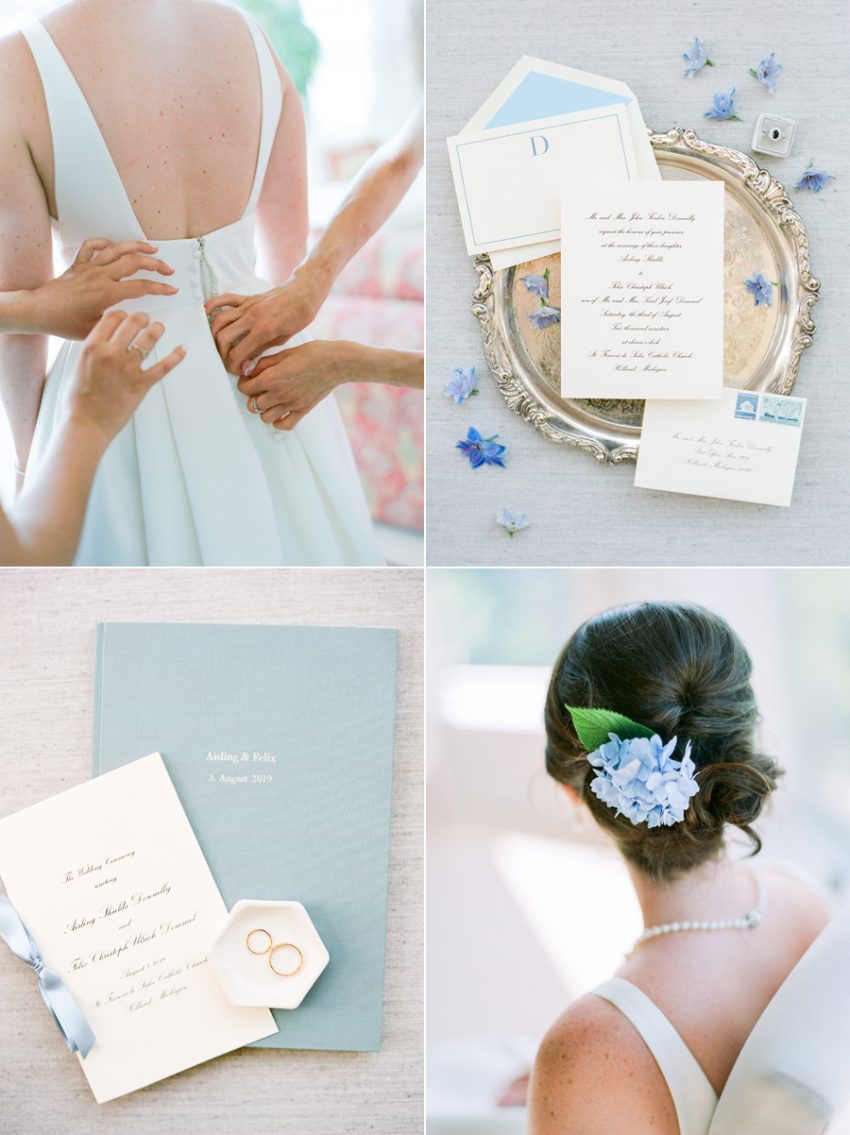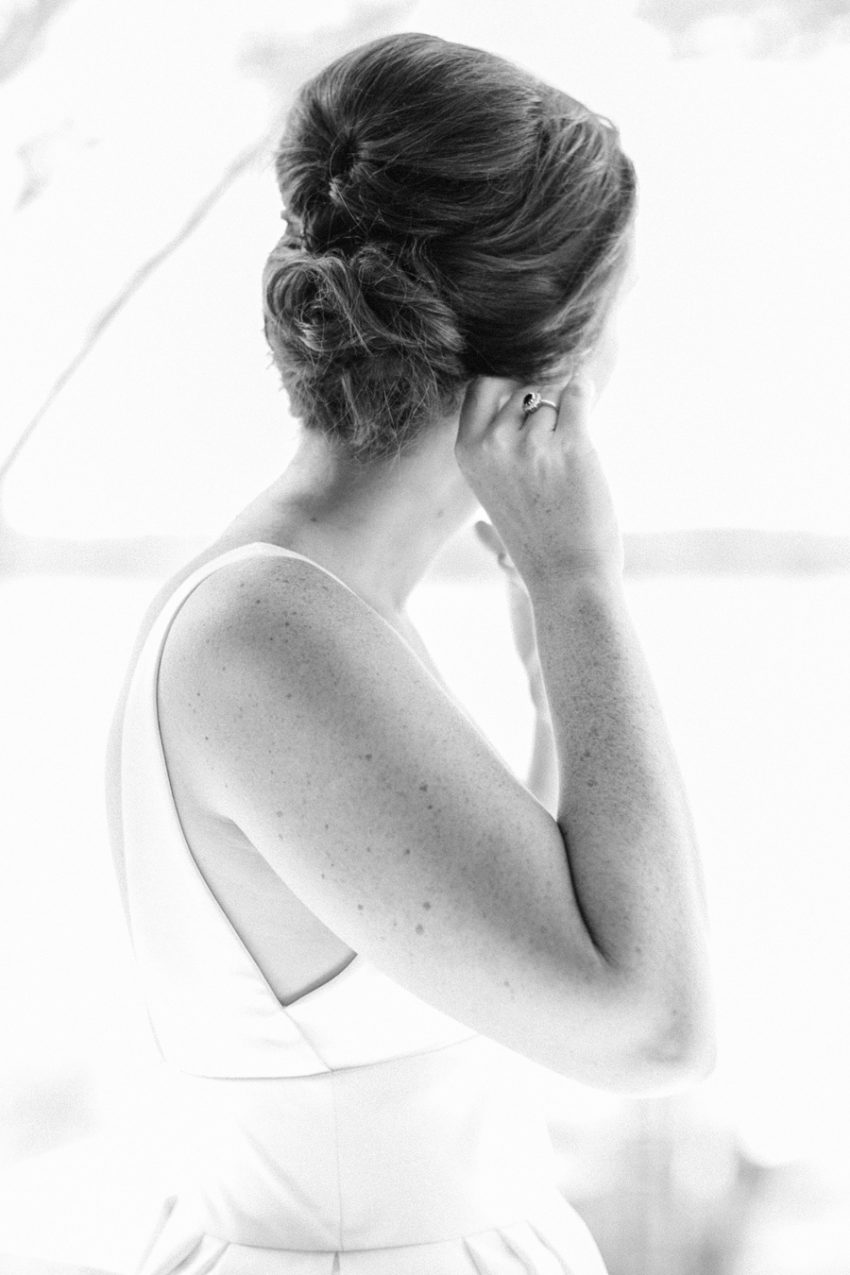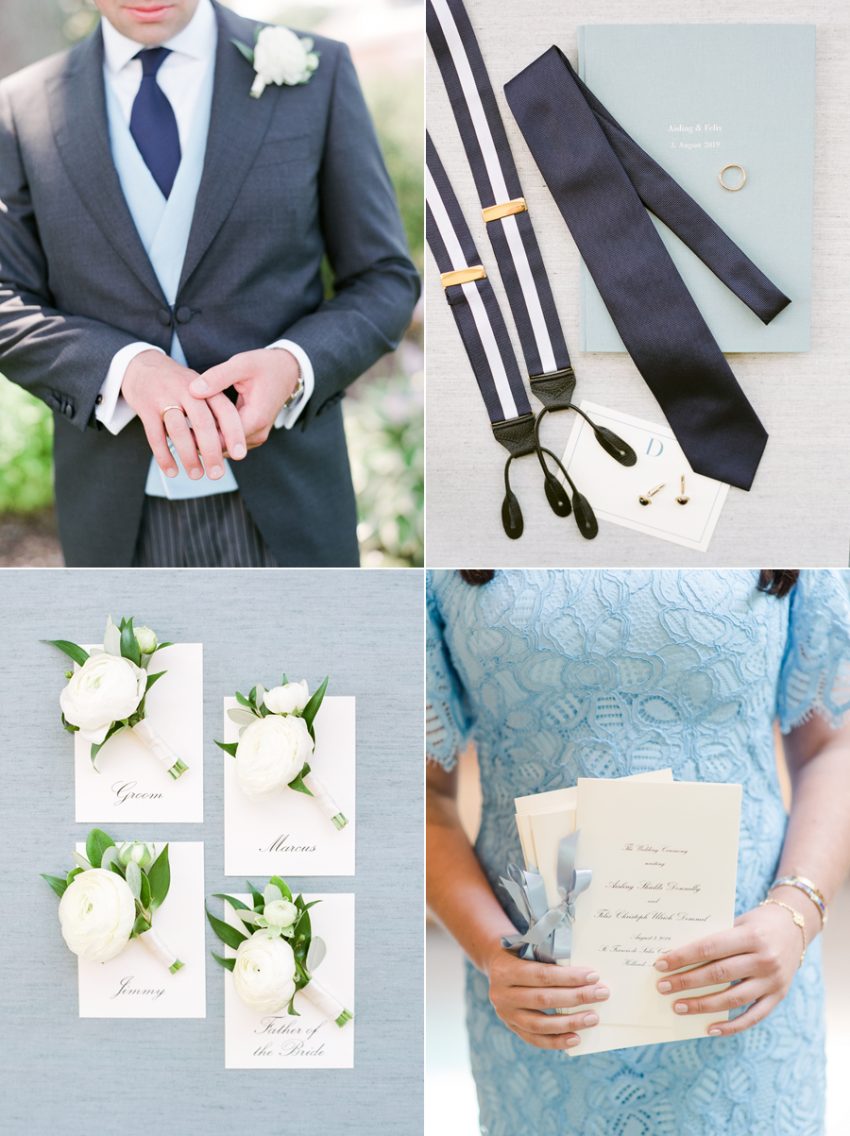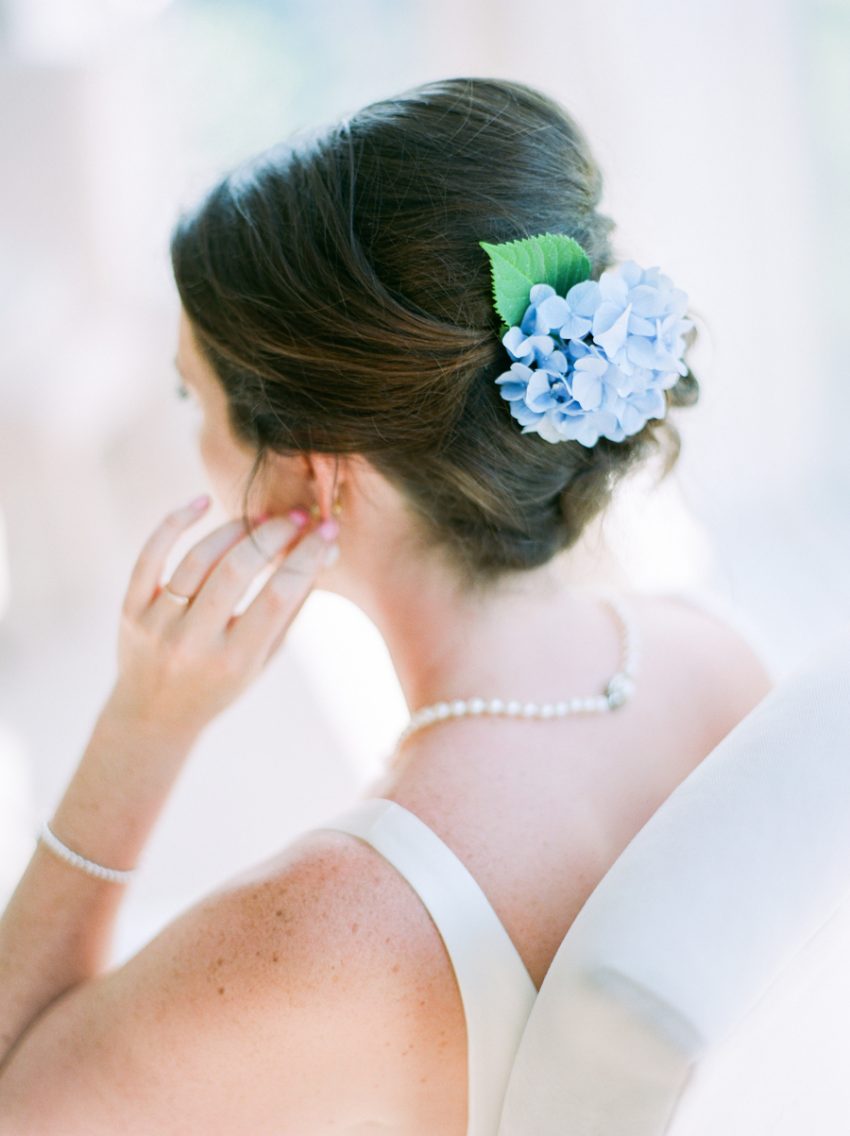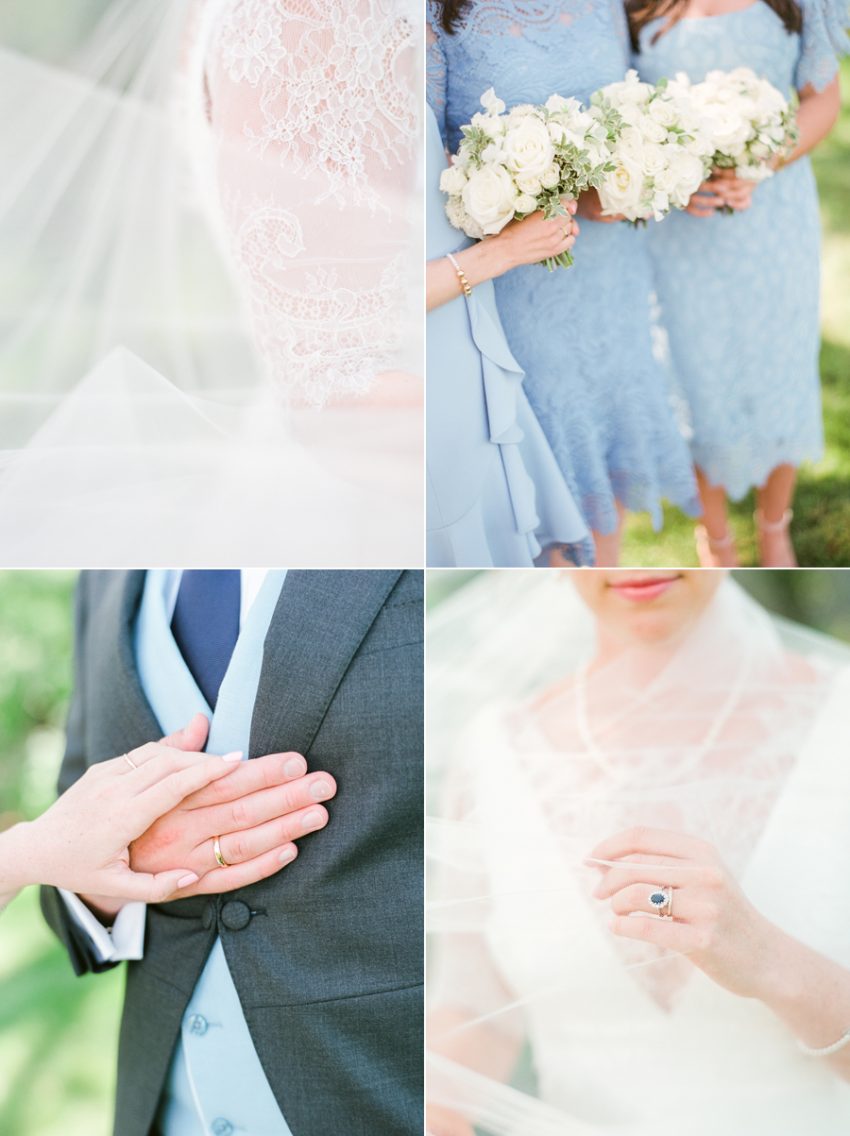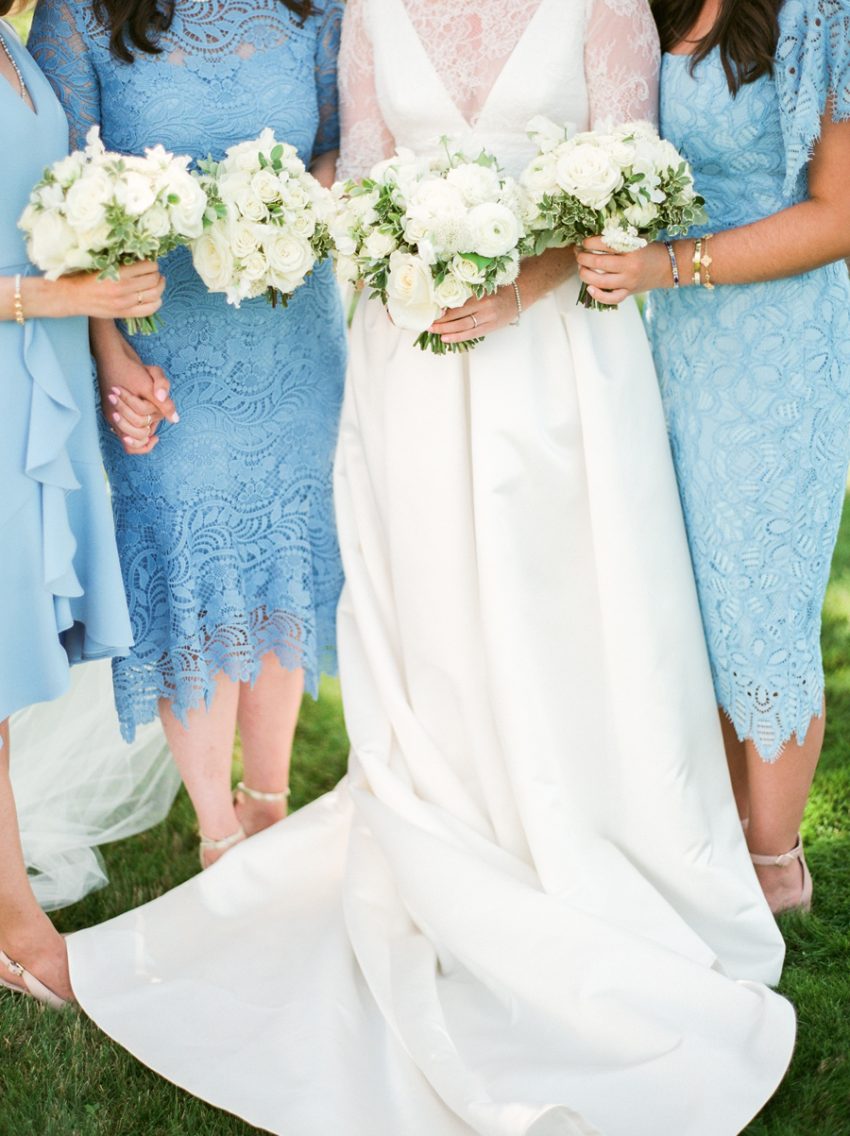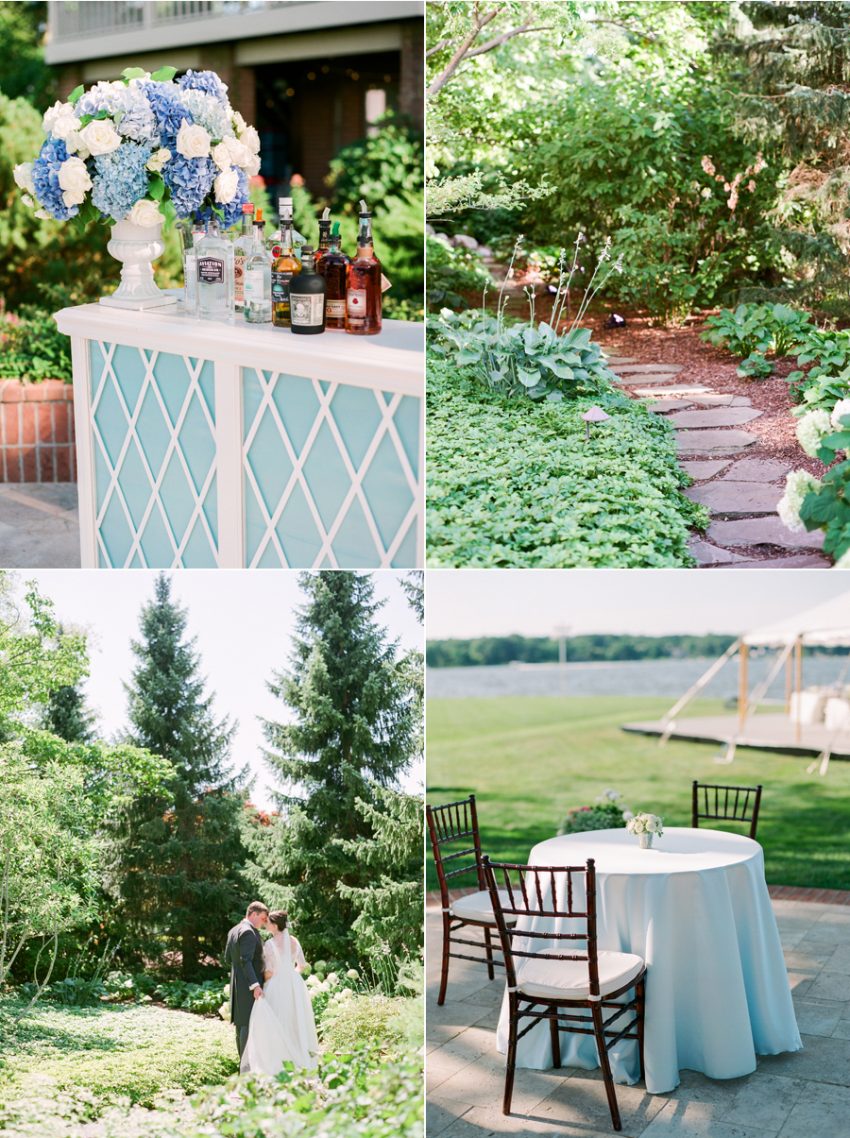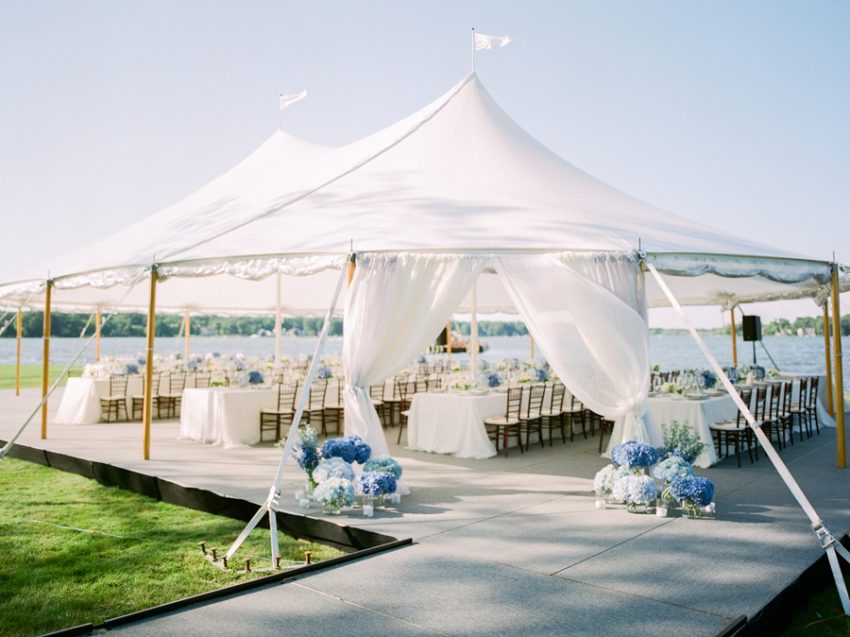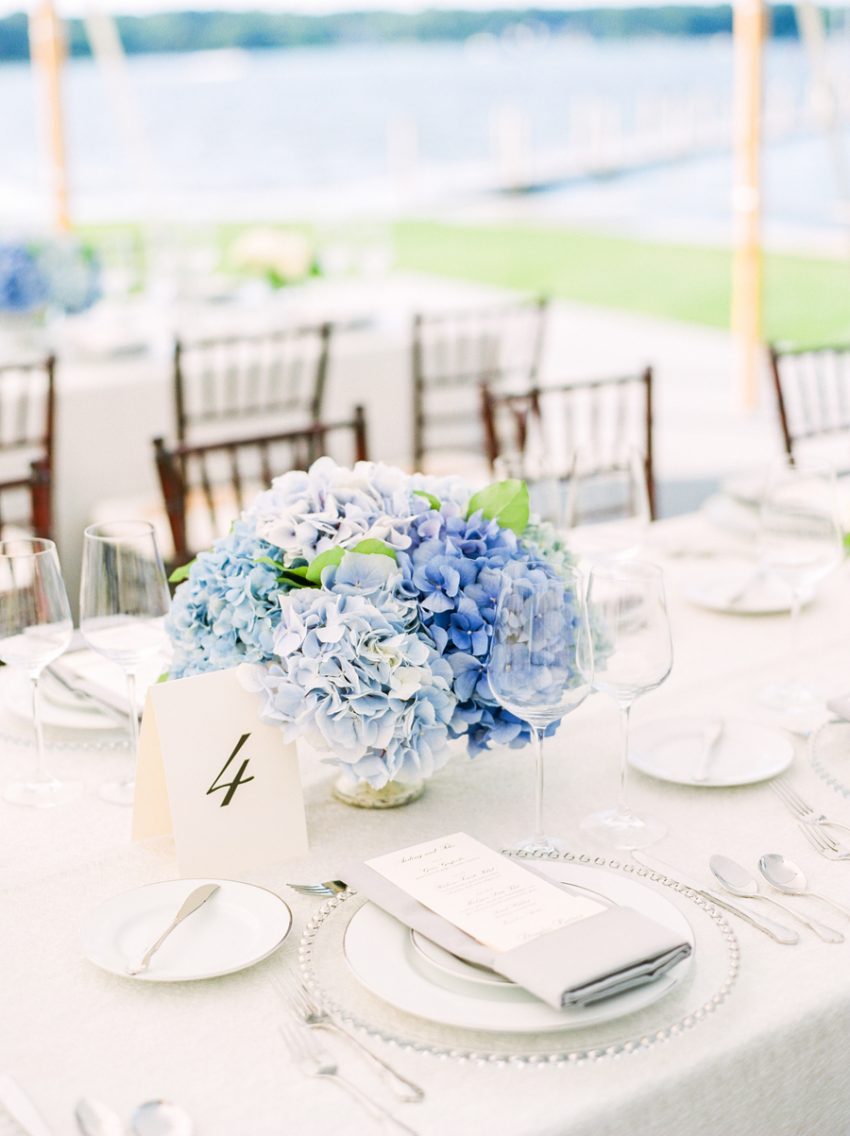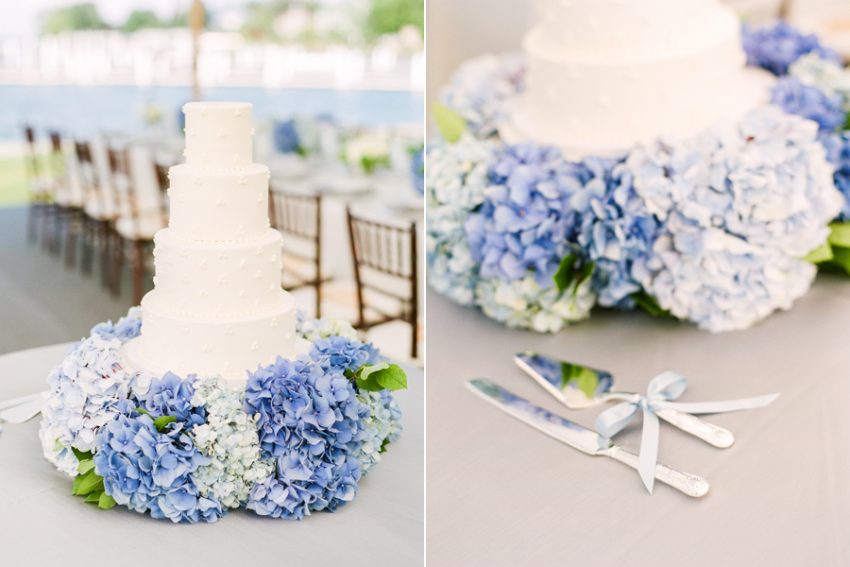 Isn't this blue, white and mahogany design palette so lovely?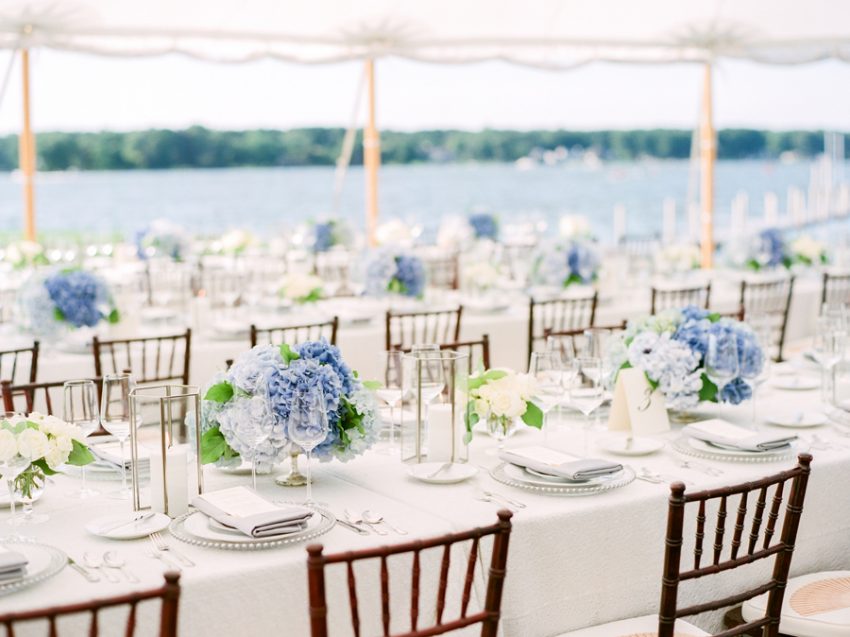 As I mentioned above, we used over 1000 stems of blue hydrangea to make this event happen. There were three varieties making up our designs, to help give nice depth and variance to the overall aesthetic. My team worked tirelessly to keep the hydrangeas happy and fresh throughout the 95 degree day, a feat we successfully tackled thanks to the many extra blooms we had on hand as back up. I don't normally gravitate towards hydrangea not because of their aesthetic but because of their finicky nature, but sometimes the effort is worth it! Our clients were so thrilled with the end product and endlessly complimented the flowers we provided.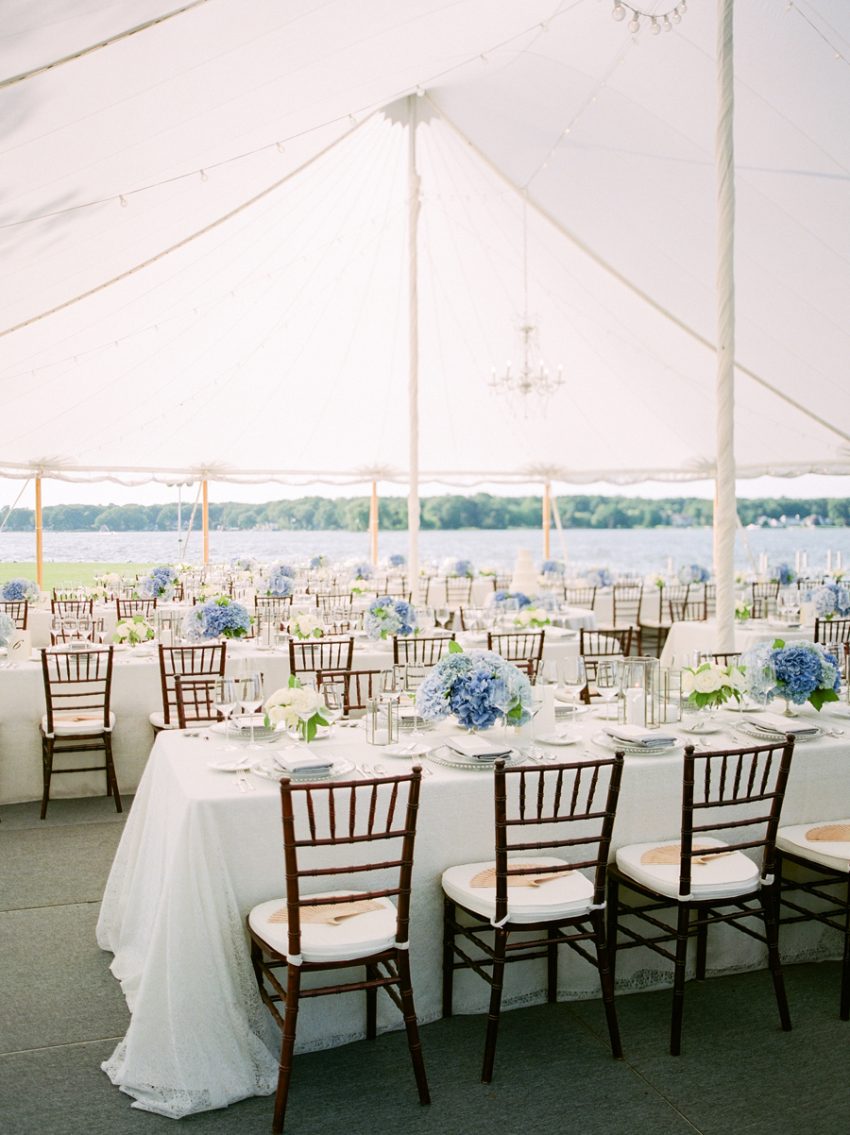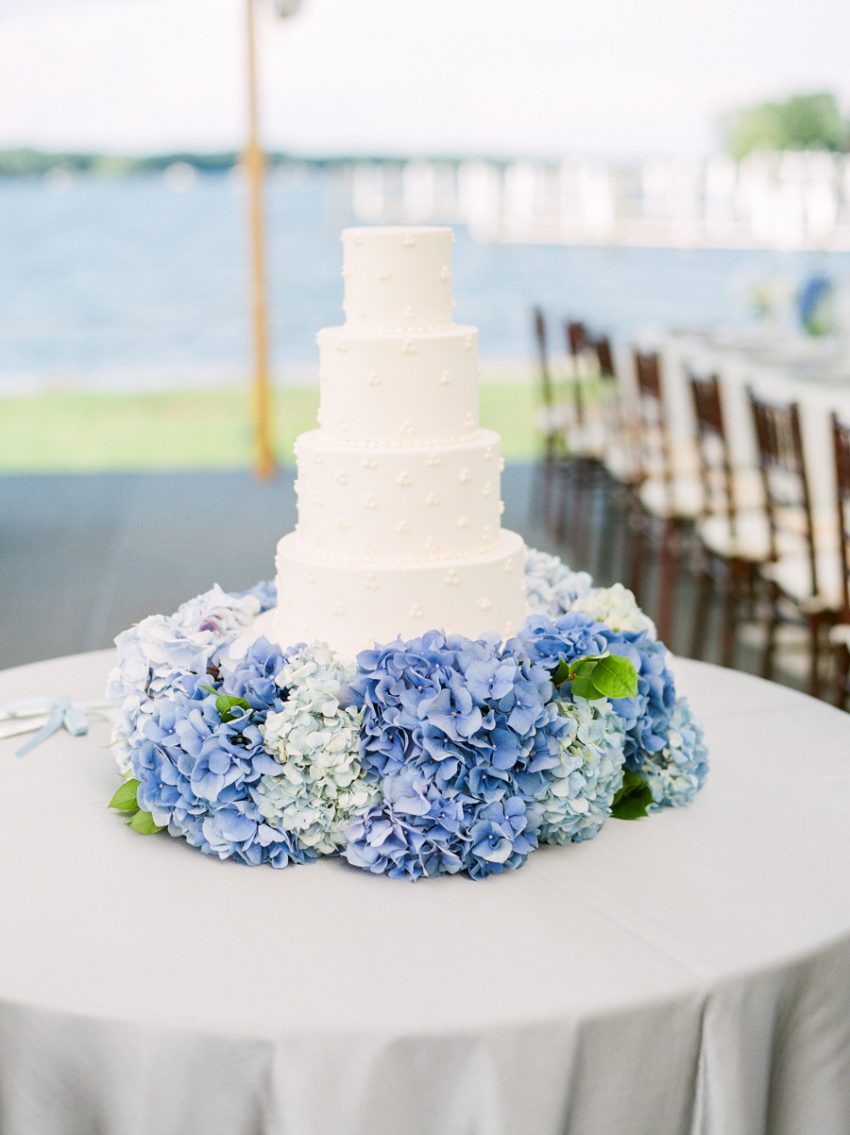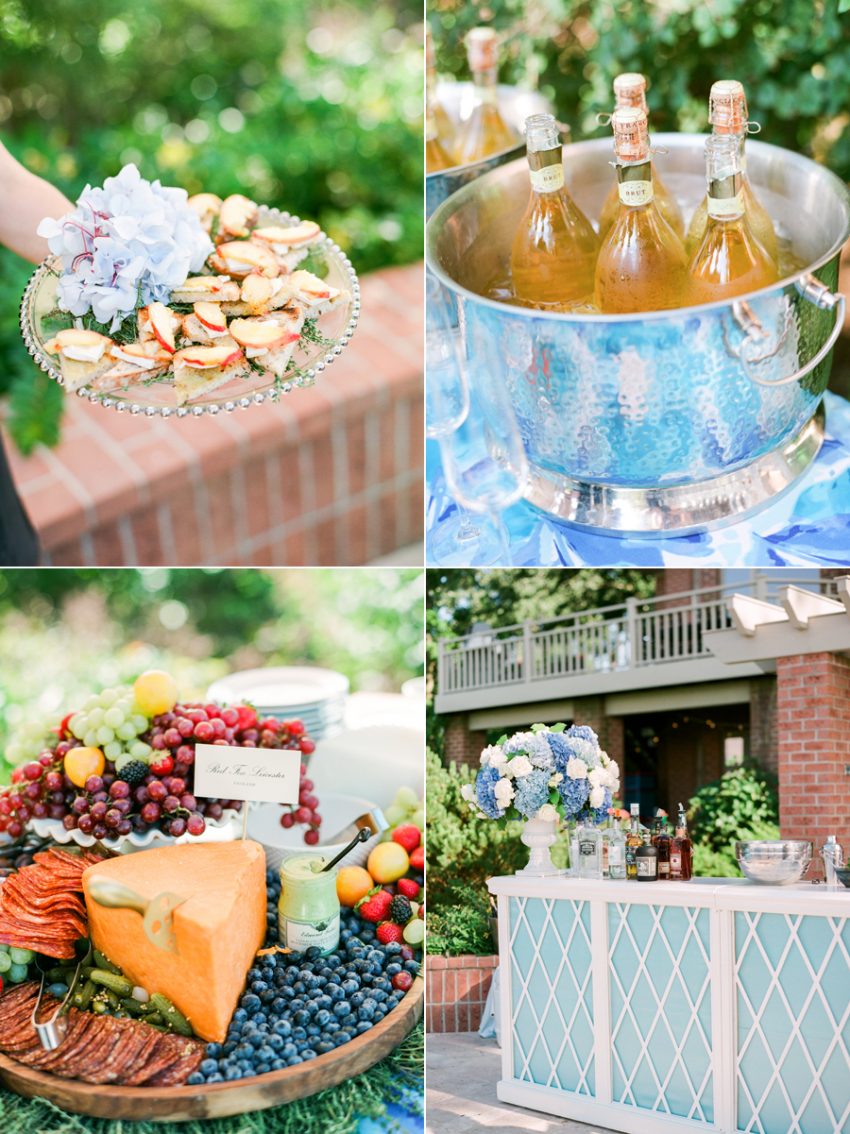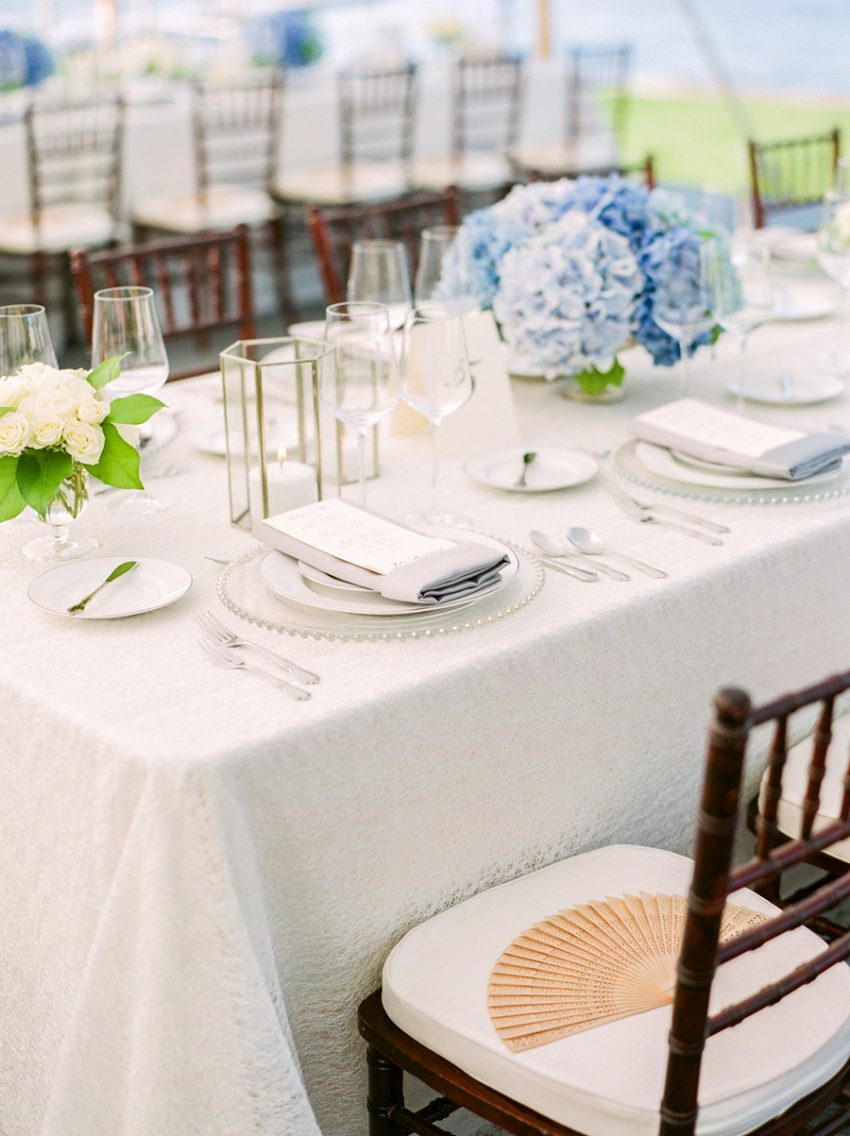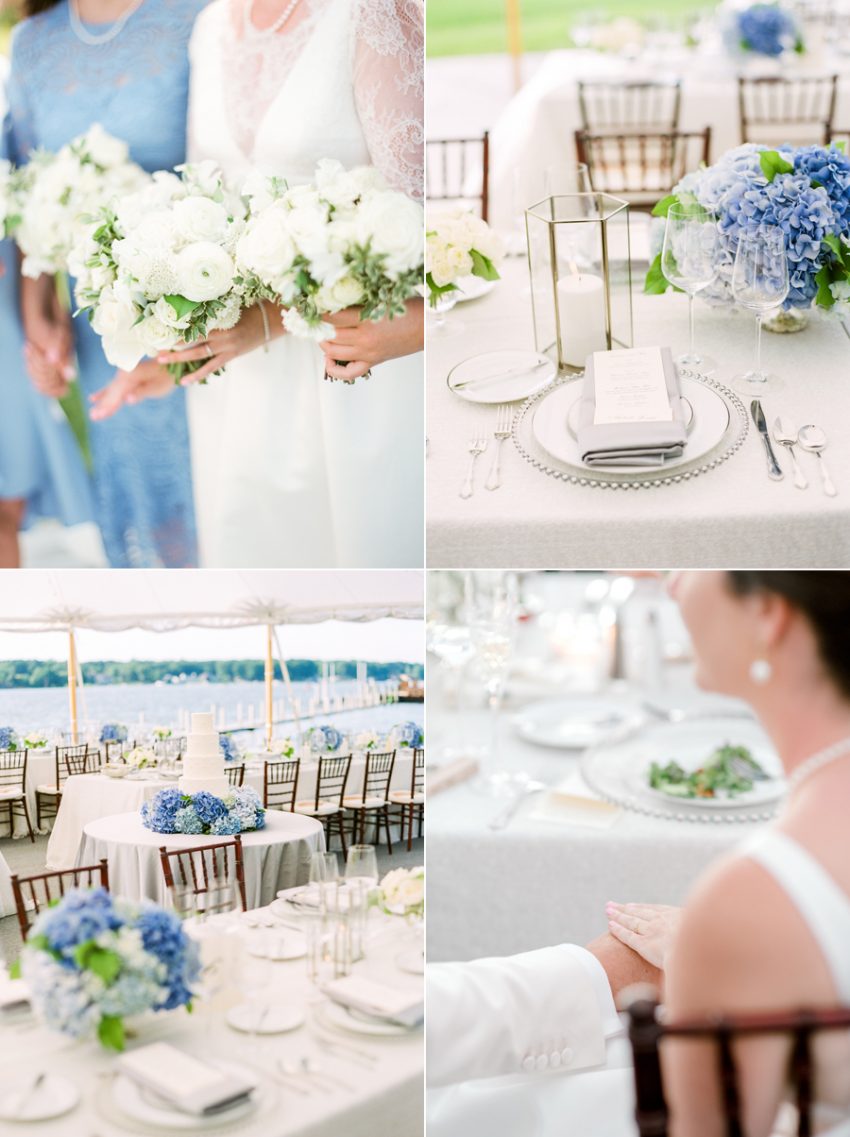 We've executed so many tent weddings in our decade of planning! We've tented weddings on the sandy shores of Lake Michigan, the bluff of Arcadia, private backyards in Holland, Lowell, and Ann Arbor, and at many other venues all over the state. While the logistics of a tent wedding provide many planning challenges, hurdles, and often, additional costs, the end result is always something close to magic. If you recall this post from my instagram account the weekend of this event, you'll remember how perfectly special this event ended up being! A special thanks as always to The Rental Company for their service, inventory, and talents.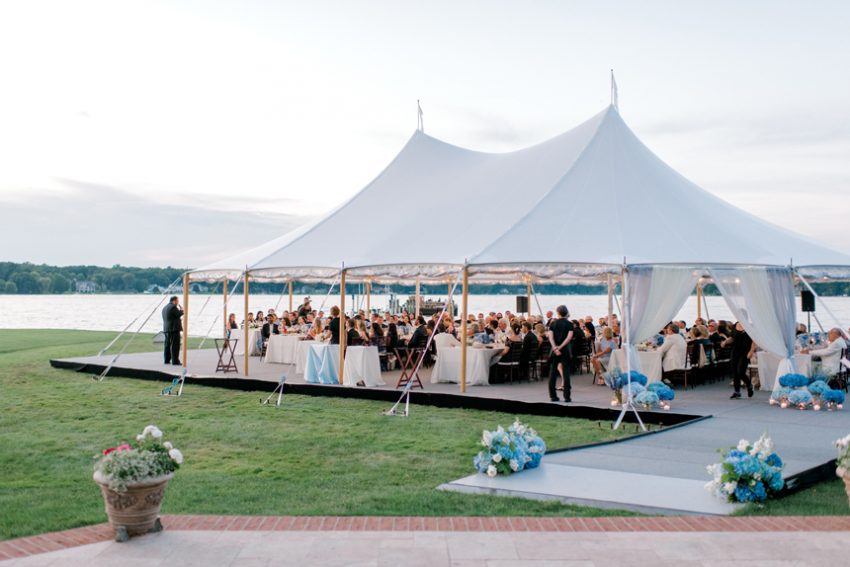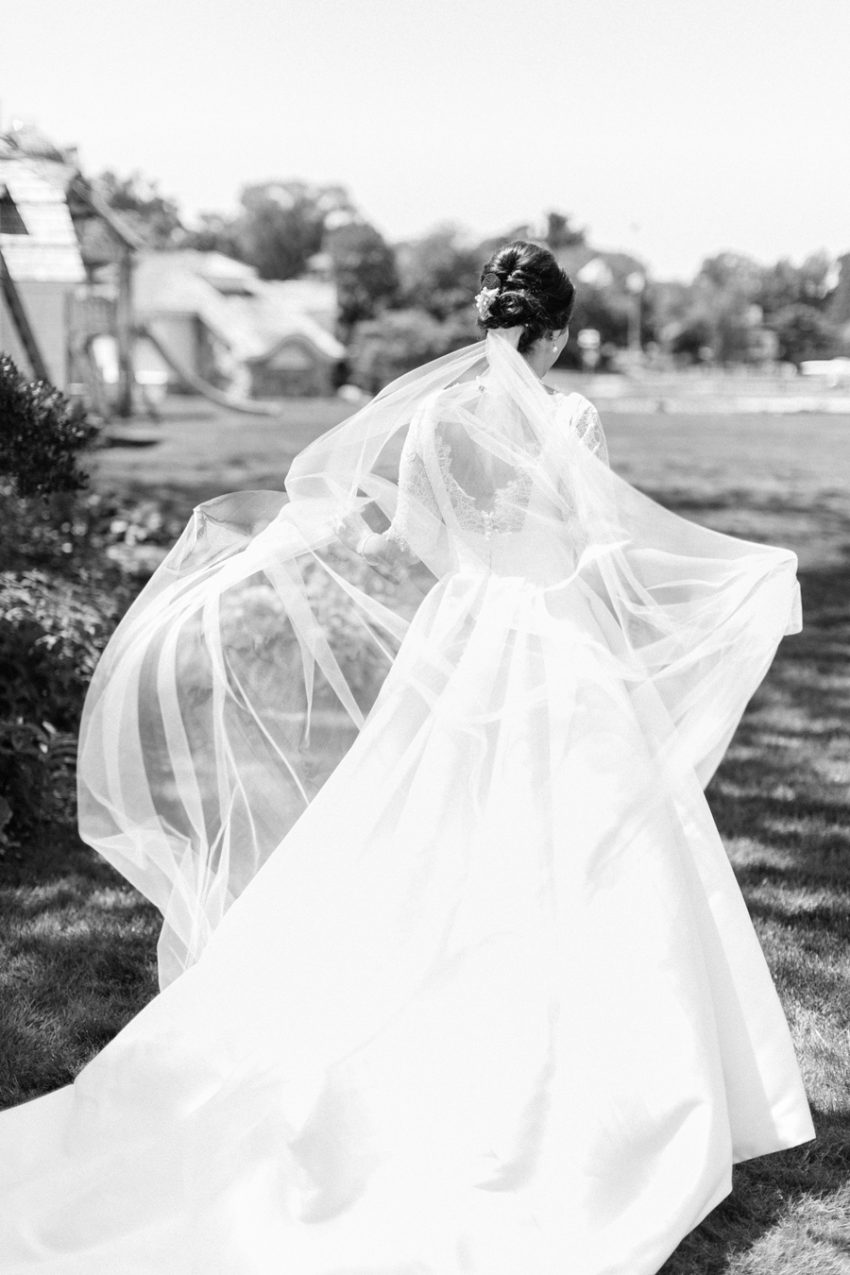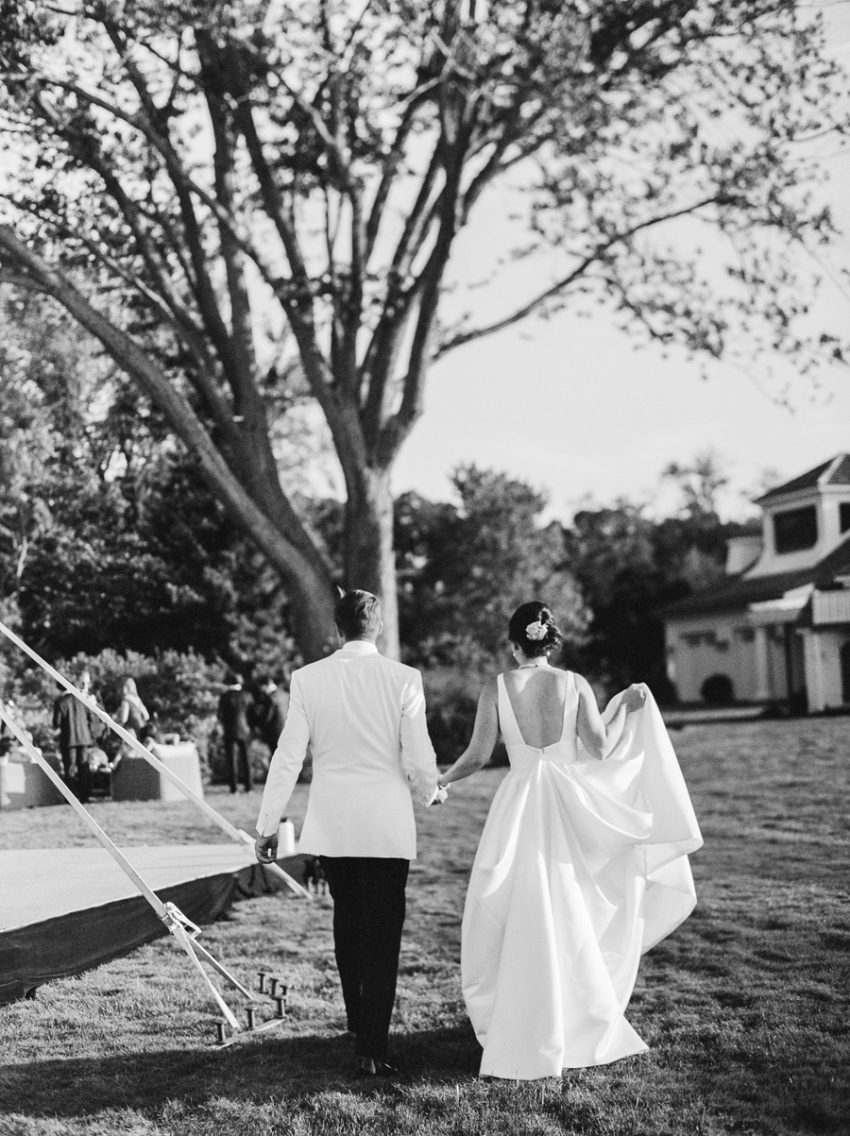 The fireworks show at the end of the evening was quite lovely! We had all of the guests gather on the patio under the guise of getting a group photo and then once everyone was in place I called Mike from Melrose to give him the 3, 2, 1 countdown (a responsibility I coveted with honor). For five minutes the sky over the water, and the tent, lit up with some pretty stunning fireworks as guests cheered and clapped. I understand a fireworks display is certainly not in the budget for everyone but if it is for you, you'll be in the best hands with the team at Melrose! They were efficient, courteous, and designed a magical show for our clients.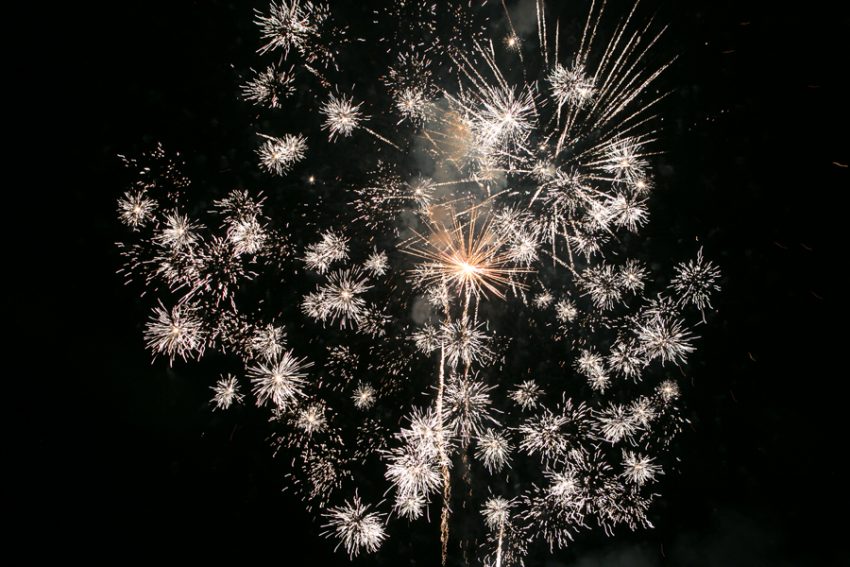 The professionals who made this possible:
Planning, design, floral: Rhiannon Bosse Celebrations / Photography: Kelly Sweet Photography / Rentals and linens: The Rental Company / Entertainment and lighting: Mike Anthony Entertainment / Stationery and signage: Mason Jones / Catering and service: The Farmhouse Deli / Fireworks: Melrose Pyrotechnics / Cake: The Cakabakery / Flooring: Levitation Staging