Some great friendships have been the result of my time in the wedding industry, a perk I don't take for granted. One of the friendships I'm especially grateful for is the one with Maggie Feil of Renee Austin Wedding. Maggie and I met close to eight years ago when we were both a mere couple years into being business owners, not yet mothers to two children each, and certainly is a different season of life than we are now.

I've had the pleasure of planning her five year business anniversary party, coordinating Maggie and her husband's wedding, planning the baby shower hosted in her home as she anticipated her son's arrival, attending her kiddos' birthday parties and she attending mine, and now finally overseeing a special celebration to honor an incredible decade of service in West Michigan as the premiere bridal boutique. What a legacy, right?

Maggie, I admire the businesswoman you are but more than that am inspired by your outlook on motherhood, taking risks, and adventure. Thank you for always including me in your professional and personal milestones! Here's to the next decade and whatever the road ahead has in store for you! Photographs from the party were taken by Jenna McKenzie Photography and here are a few of my favorites from the evening at the store. Enjoy!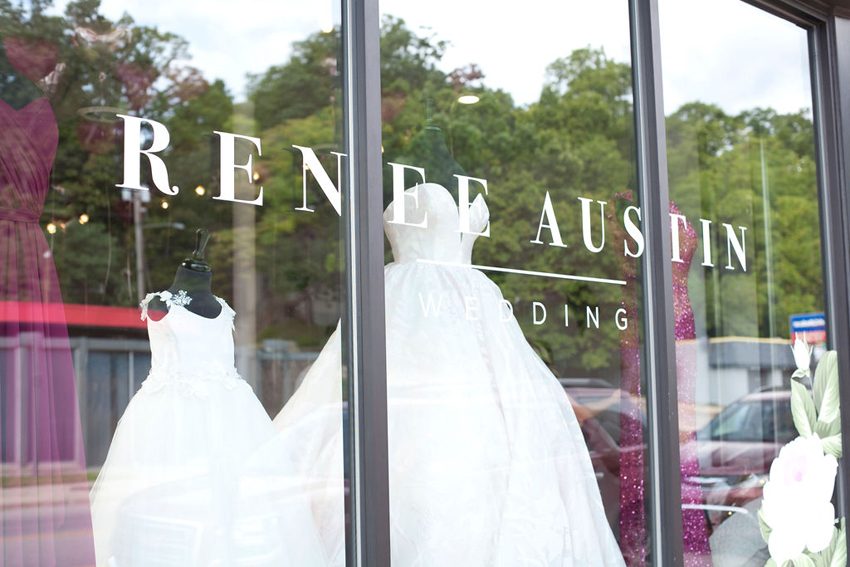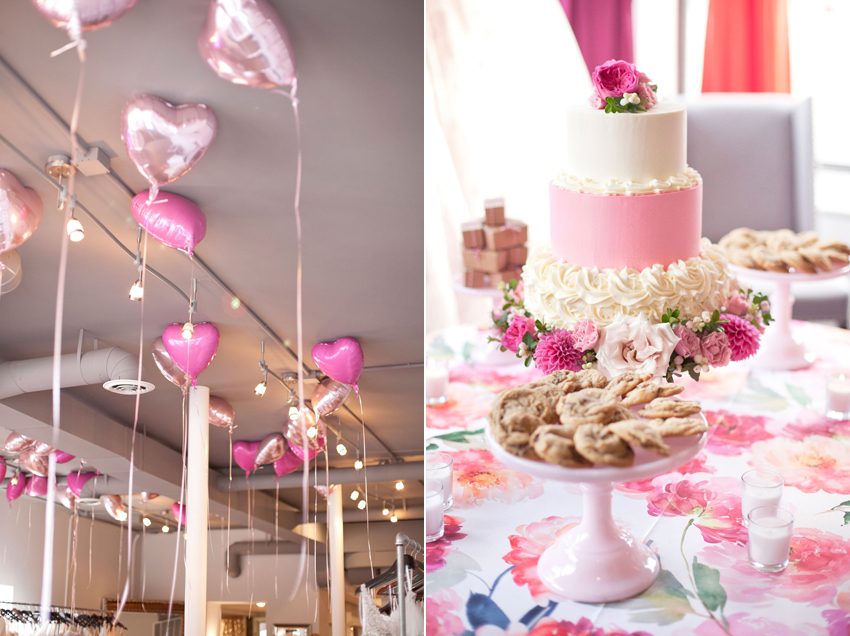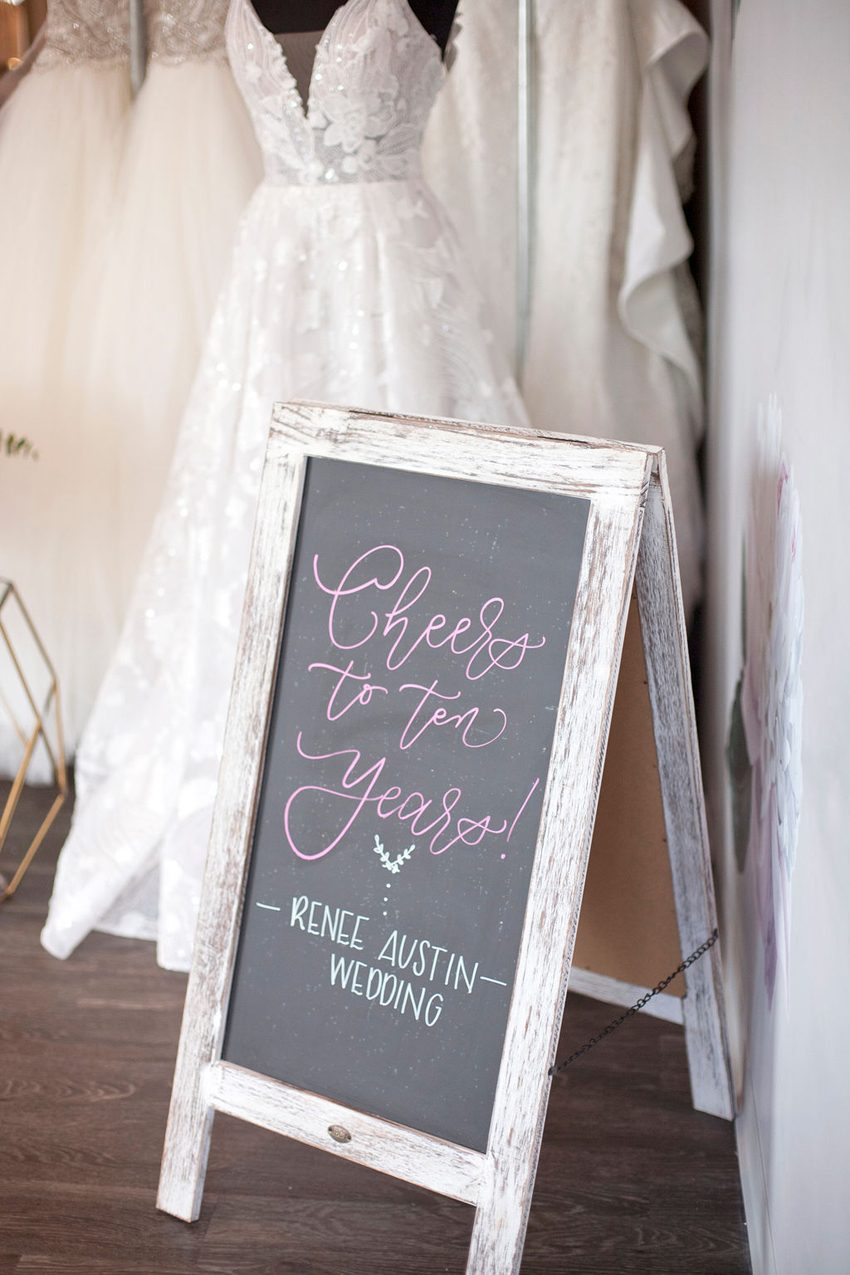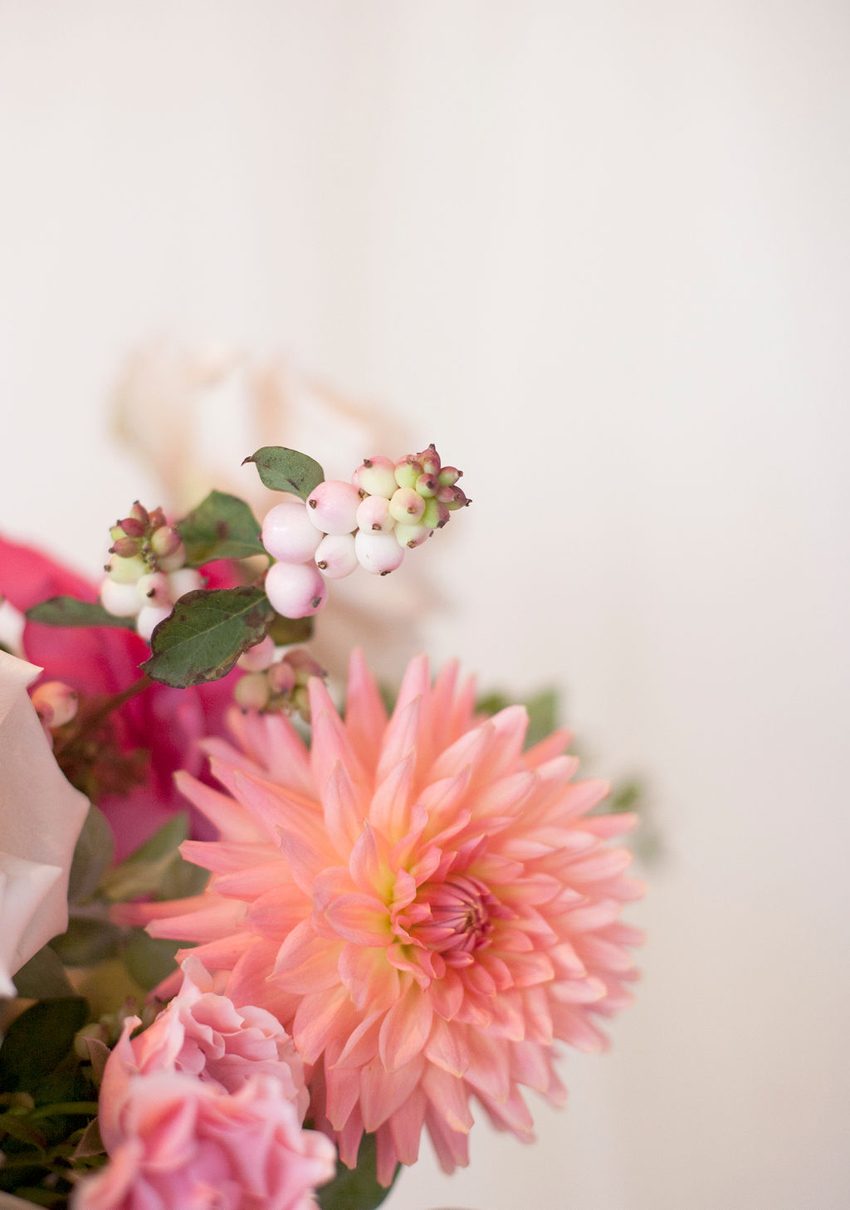 Earlier this year, Maggie has this beautiful faux boxwood wall installed behind the front desk, complete with a pink neon sign overlay spelling out the store's name. This wall, and the flirty fun hot pink neon sign, became a big source of inspiration when Maggie asked me to help her with the party. So many bridal boutiques have very soft and feminine interiors but this new wall gives a special edge to Renee Austin Wedding and we wanted to run with it. If you look closely you'll see touches of boxwood in many of the arrangements!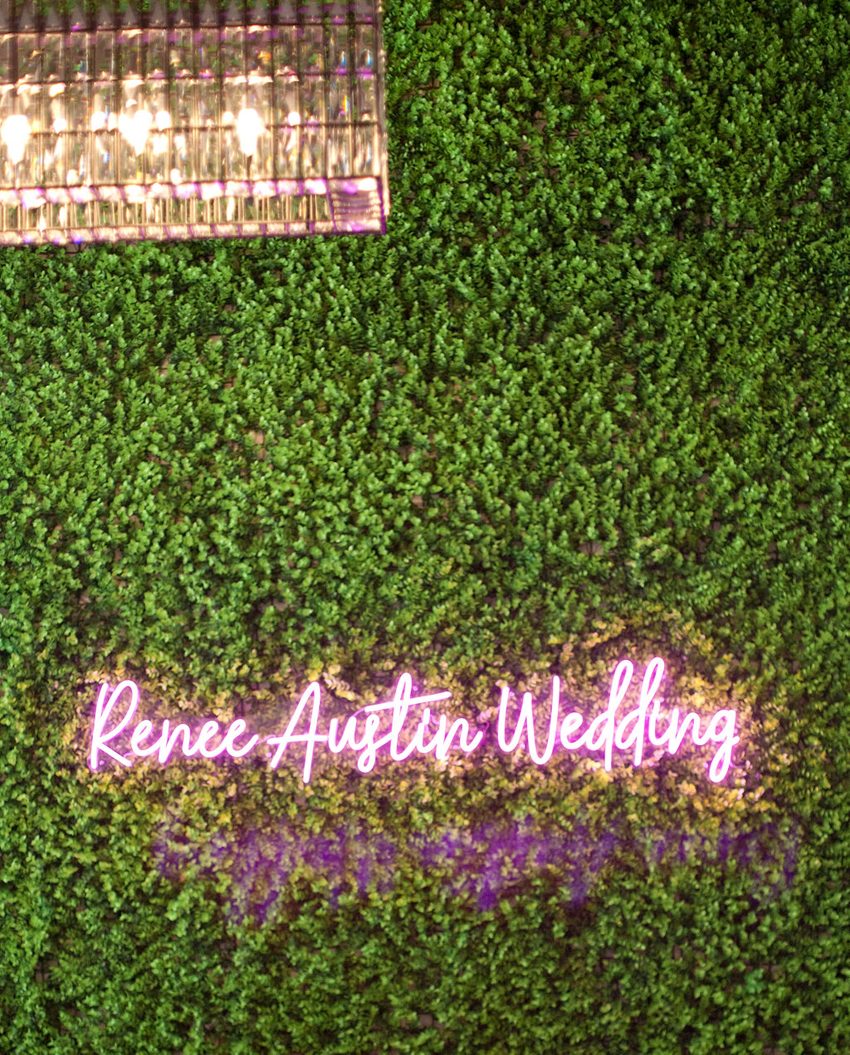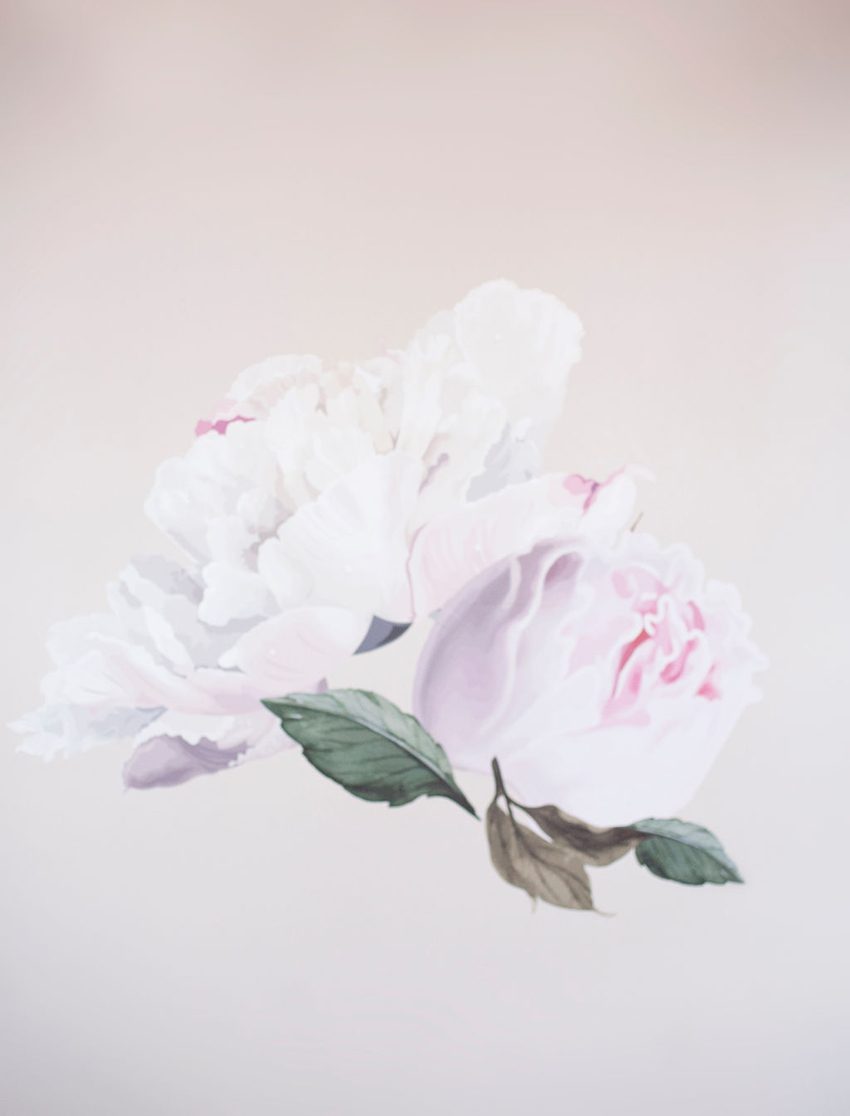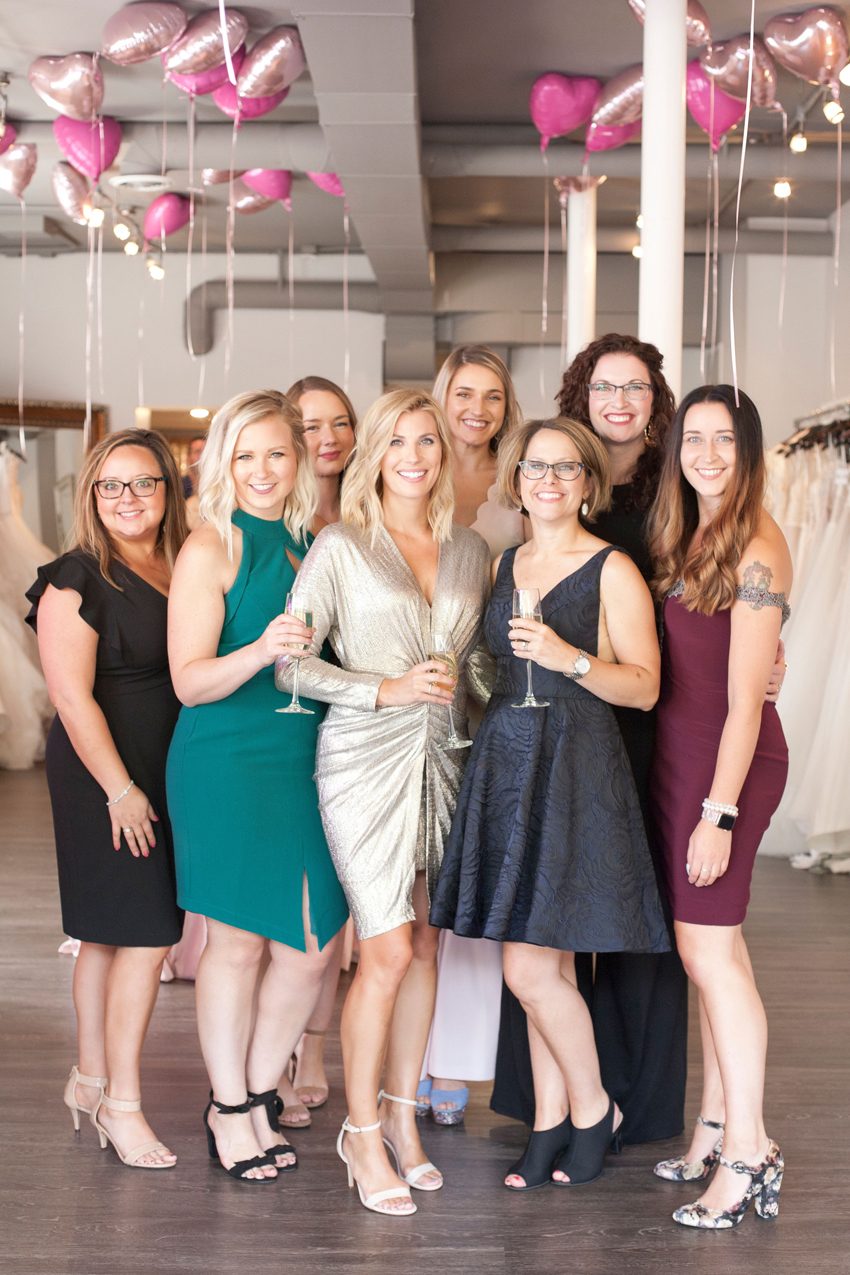 Just like the party hosted five years ago, this party was held in the actual Renee Austin Wedding store, after business hours on a Saturday. After the last customer left the store that day, the RA team cleared racks of dresses to the perimeter of the room, we lined the center of the space with cocktail tables covered in pink velvet linens, and then added in our auxiliary tables for things like the bar, food, desserts, and favors. Bright colors and fun textures like the ones found in Hope Dahlia's stunning product, helped make the space feel lively, festive, and fun!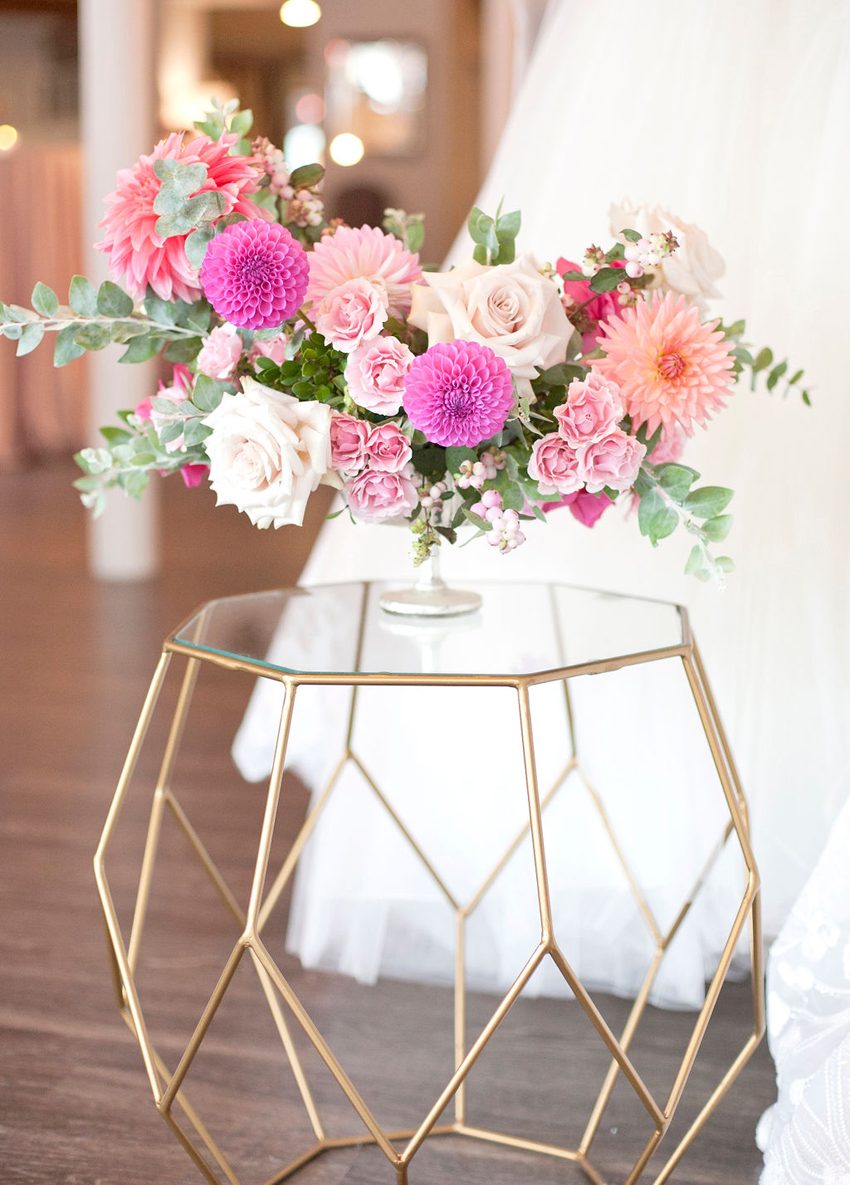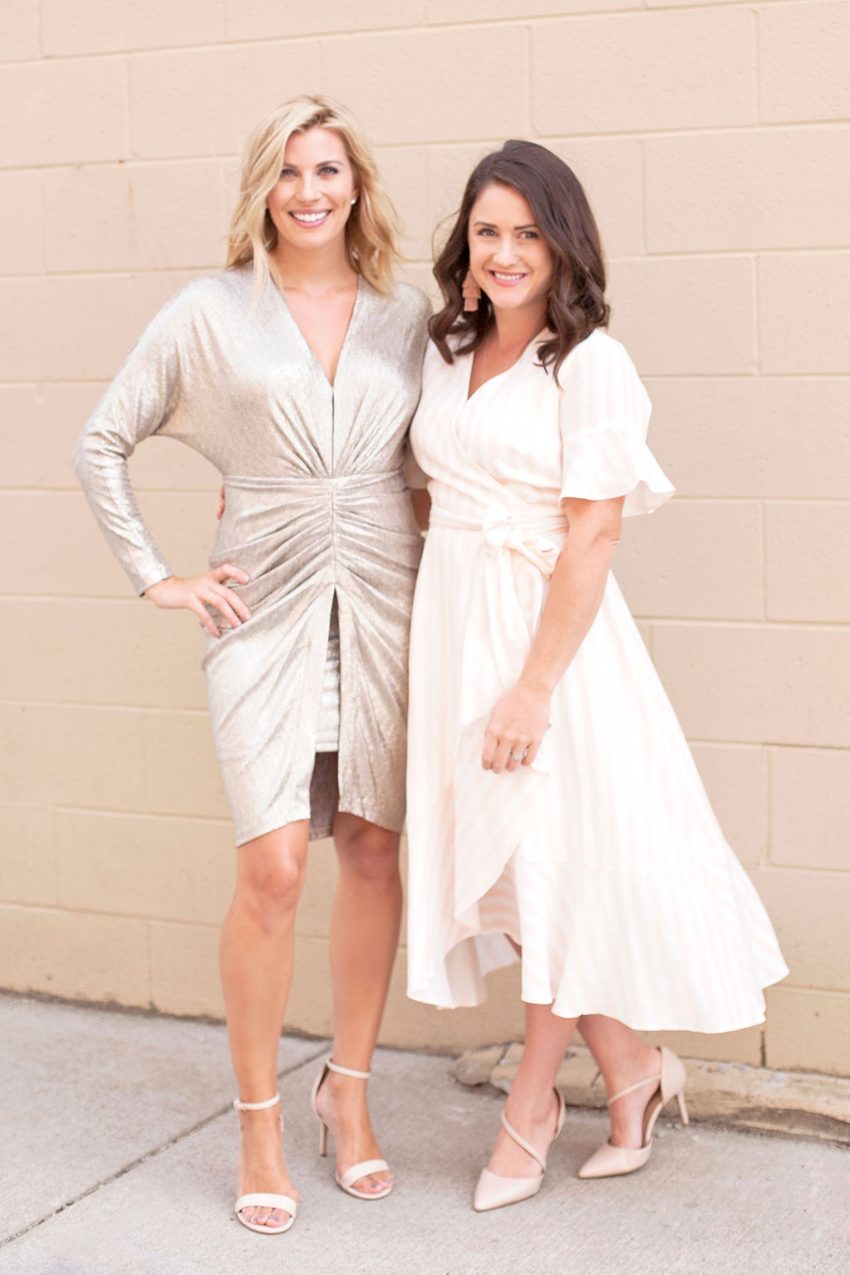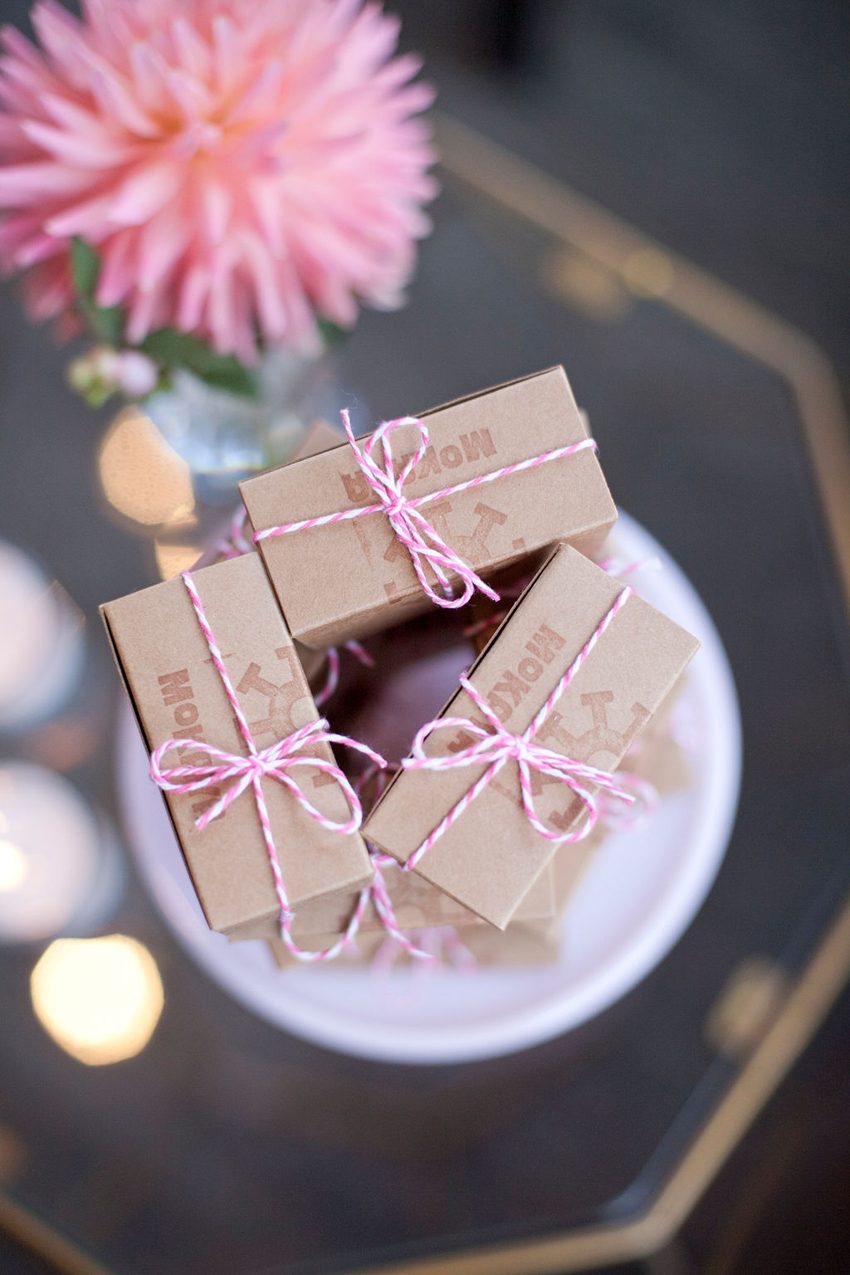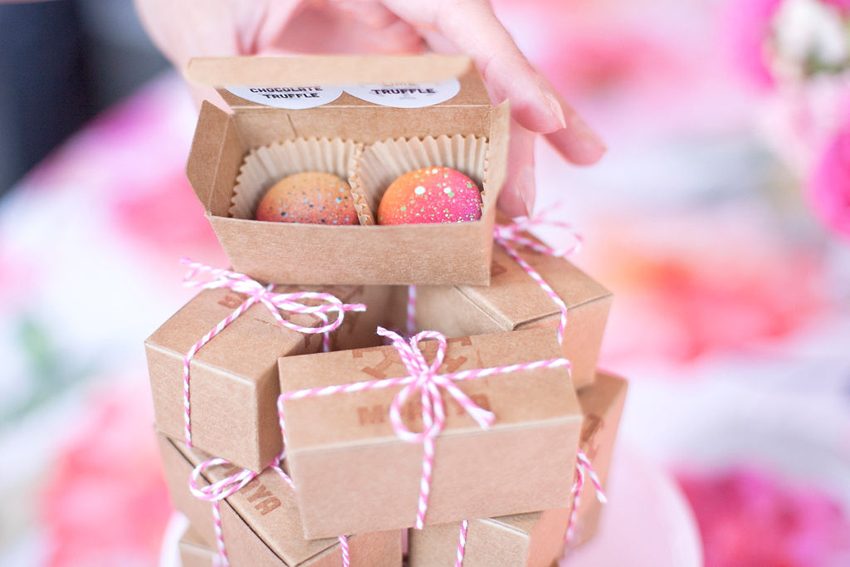 Each guest got to take home a box of chocolate truffles from Mokaya, a Grand Rapids based chocolate and dessert boutique. Mokaya truffles are one of my family's favorite treats and next to the unique flavors, the colors painted on the chocolates are stunning works of art. The varieties picked for the party were various tones of peach, pink, orange and coral and four unique flavors like cherry lime and salted dark caramel.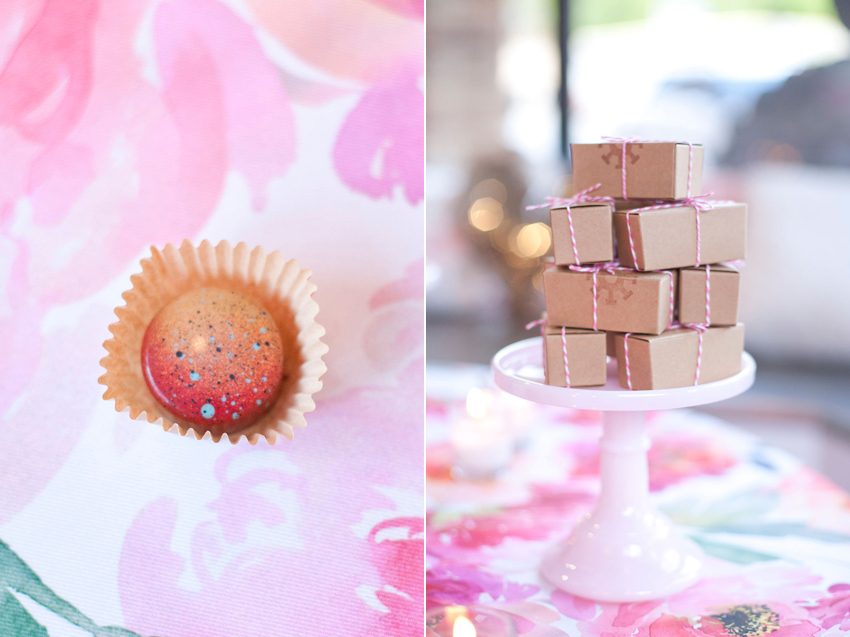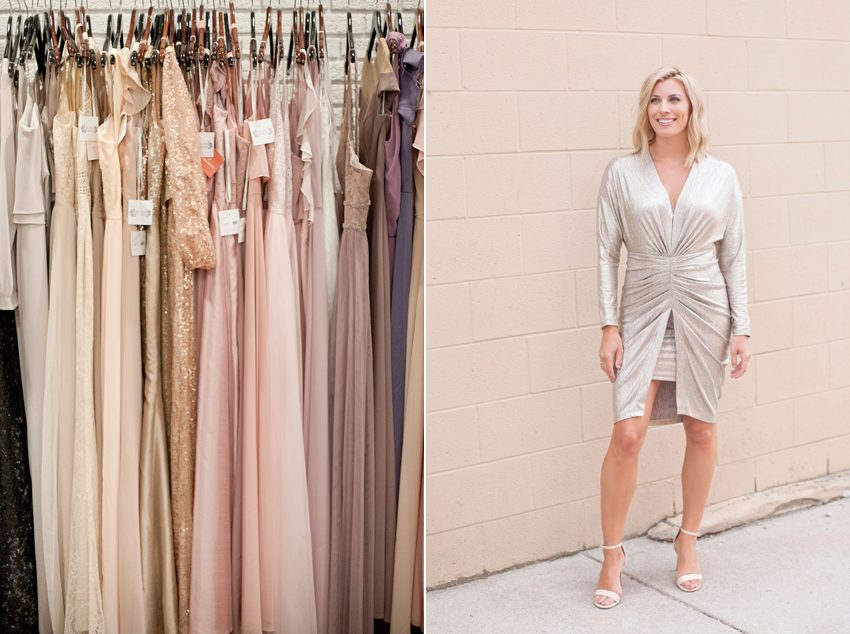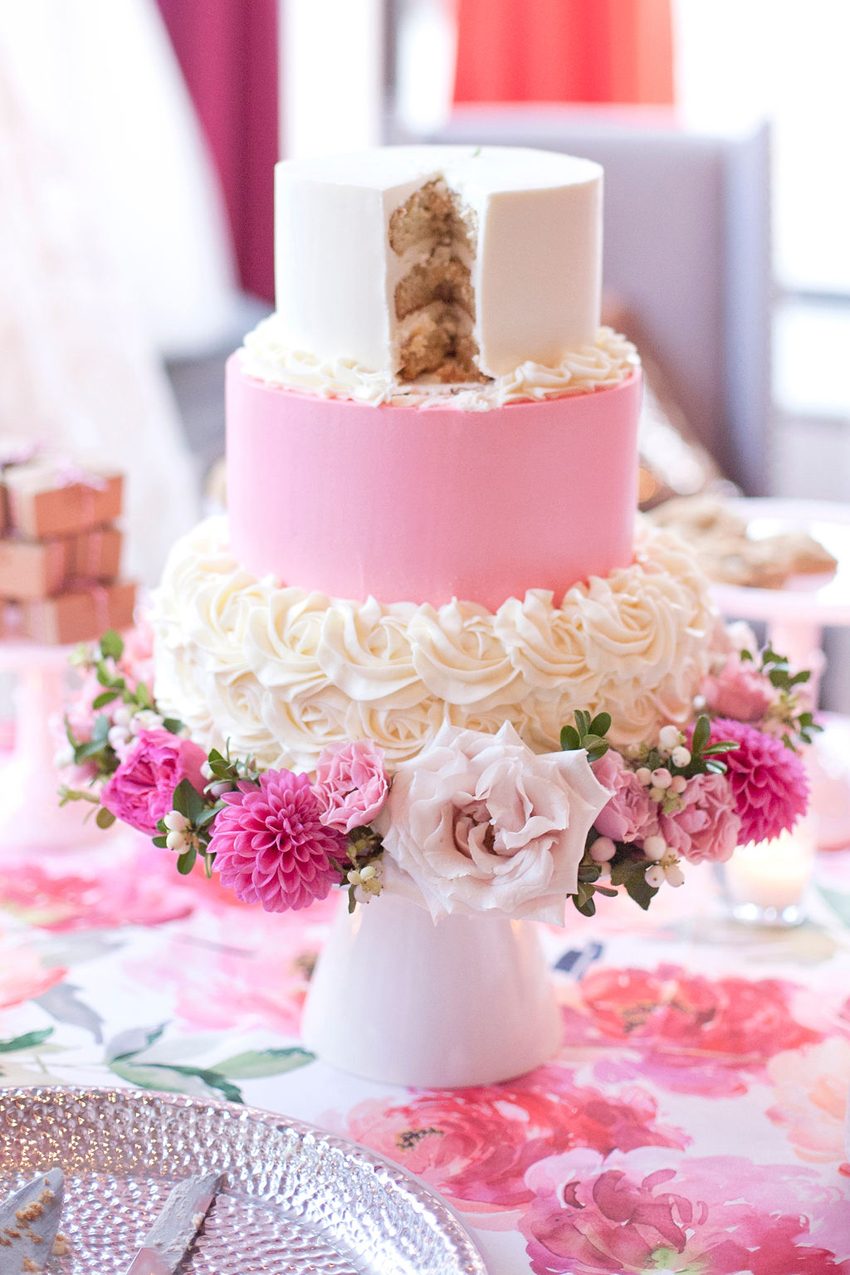 Congrats to you Maggie, and the entire Renee Austin Wedding team too, because I know it truly takes a village! I'm thrilled for you all and toasting to your many successes. I look forward to seeing what the next decade holds for the store, your team, and the thousands of lucky customers you serve (some of those customers being our brides too).

And finally, below is a list of the vendors and businesses that helped make the night possible!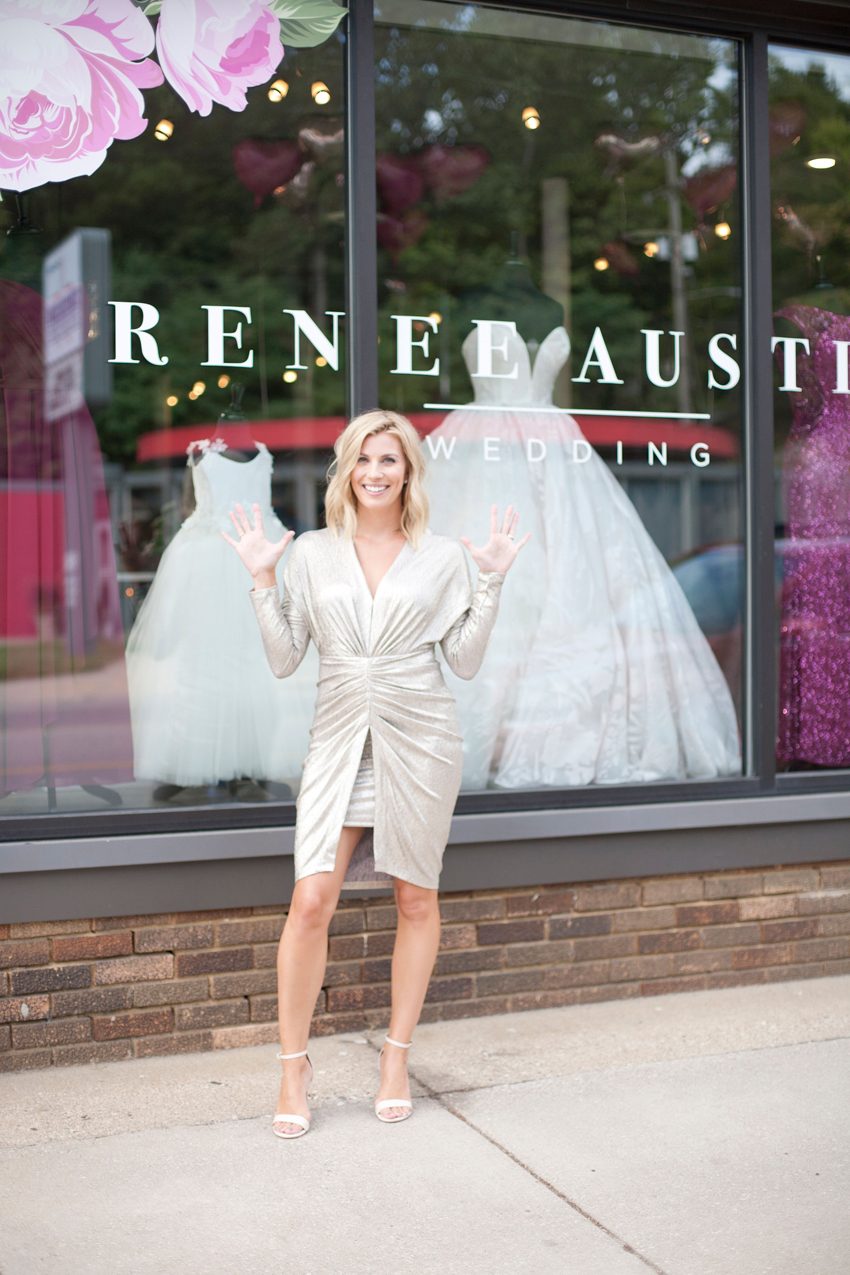 Floral and execution: Rhiannon Bosse Celebrations / Location and Maggie's and Jana's dresses: Renee Austin Wedding / Photography: Jenna McKenzie Photography / Linens: Special Occasions West / Cake: The Cakabakery / Rentals: Cascade Rental / Favors: Mokaya Chocolates Grand Rapids / Rhiannon's dress: Rachel Parcell / Photobooth: Glitterbooth / Catering: Catered Creations / Heart balloons: Party City / Dahlias: Hope Dahlias