One of our family's most favorite weekend traditions is visiting the local farmer's market every Saturday possible from May through to October. We have an impressive farmer's market in the area of town we love most, situated close to our favorite coffee shops, charming restaurants, and established neighborhoods. More than often, we prep our meal plan for each week around what will be in season each Saturday, and almost always get iced lattes and food truck brunch before we start our shopping fun. Saturday farmer's market days is a special tradition in the Bosse family, so much so you can find a brick there adorned with our name!

I have many fond memories from the tail-end of my pregnancy with Ev that include cool Saturday mornings wandering around the market feeling those sweet baby kicks against my stomach. Mothers of two would walk by managing their stroller-and-baby-carrier combinations and I'd feel encouraged knowing that would soon be me doing that same jig, and hopefully just as confidently. I'd look at all of beautiful colors and varying sizes and shapes of produce, you know the varieties many pregnancy apps use as a measuring stick for the size of your baby each week of a pregnancy, and wonder what Ev would really look like aside from the general likeness of a musk melon.

The farmer's market is especially special here in October, the weathered wooden stands overflowing with local apples, pears, squash, turnips, radishes, and tomatoes. Fresh cider and pumpkin donuts are carried by many eager market-goers, most in warm winter jackets and boots as morning temperatures often stay before 45 degrees.
Even on the greyest days, the changing autumn colors give off a hard to miss brightness, a spectacular show of saturation, that makes the quickly approaching winter feel less daunting. I will forever love October and especially so since it gave us Ev.
Always an advocate for a fun party theme, I knew pretty quickly that Ev's first birthday would be centered around the farmer's market and all of the things we love about ours. There's something about the good food, the community that makes the farmer's market movement a success, and of course all of the texture, color, and goodness, that felt like a good core party theme. Helping to make the theme more personal is of course a chubby little one year old who LOVES to eat good wholesome food, but more so, who is most content sitting in his stroller taking in all of the sights, smells, and smiles that make up our Saturday mornings.
Ev's first birthday conveniently fell on a sunny Saturday morning and we had the best party celebrating him at our home. While the rest of our house slept peacefully that particular morning, the birthday boy and I got up nice and early to get a hot latte, and take a jaunt through the market, Ev in the stroller tucked under a blanket, me contently reminiscing on the last year and how far we've come. The quiche lady sang him Happy Birthday, our friends at Hope Dahlia graciously discounted our flowers for the party. Kara at Cyclops had big boxes of party cookies, and a smile, waiting for us at her stand. It was the perfect morning to roll into the perfect day.

Enjoy some photos from Ev's first birthday, all taken by my friend Sam who manages to be the best guest AND picture taker time and time again. We are so grateful for everyone who made this possible, but especially so my dad and brother, and girlfriends who made the trek from over the border to be with us and love on Ev.

It's been an adventure so far little buddy. I love you so so much.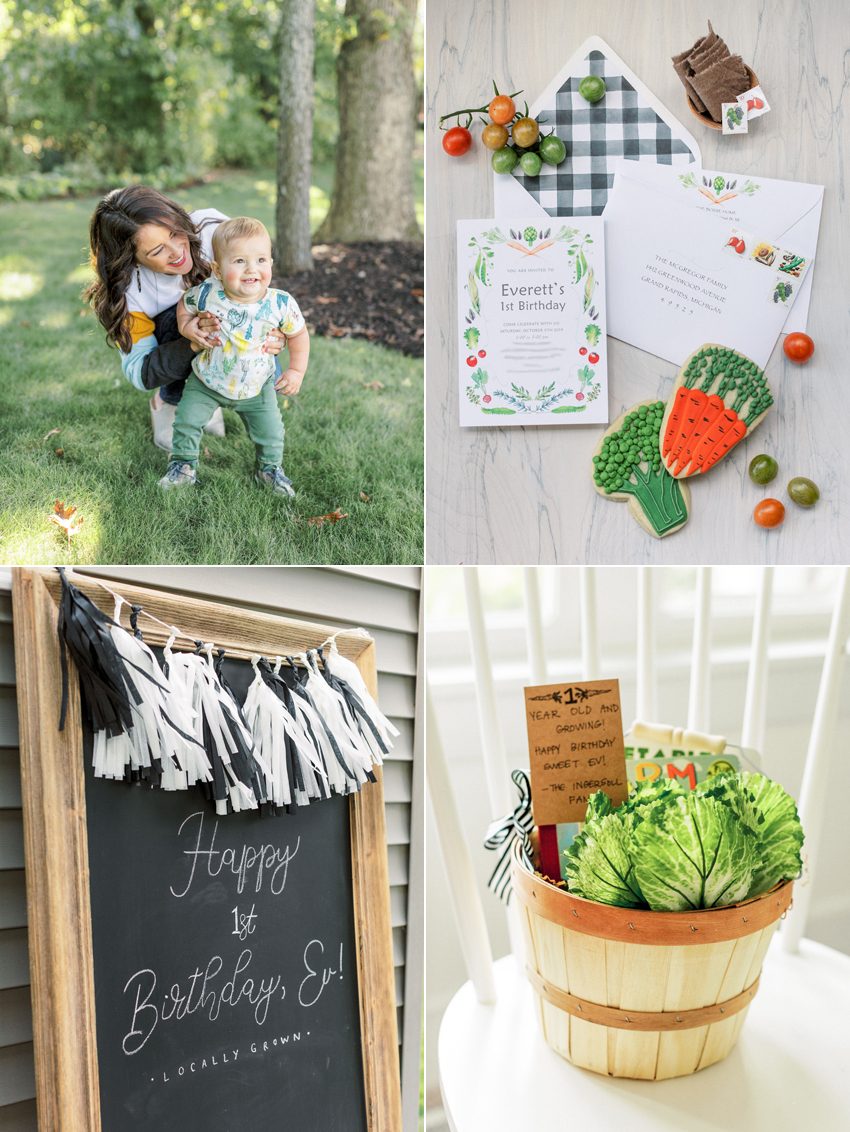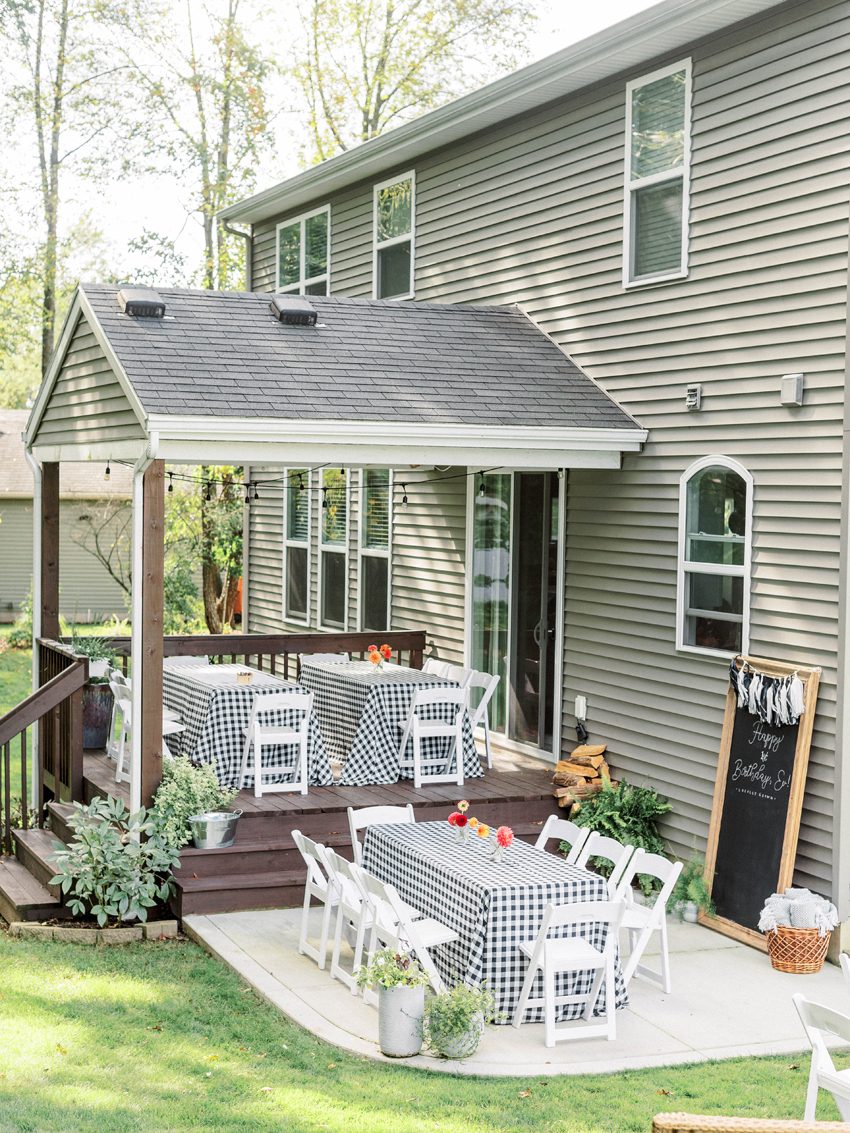 Earlier in the spring we had this 15 by 15 foot cement slab poured, a project I had alluded to in this post. While we didn't use it much (read: at all) the entire summer except to make s'mores twice, I'm happy to report it was very handy for something like this back yard party. We used both our back yard and the main level of our home for the celebration and found it was more than comfortable for the 16+ kids and 30 adults we had with us that day!

On the blog post about Lachlan's second birthday party, someone asked about activities to keep kiddos busy during parties that are open to lots of kids AND adults, especially when the party is happening indoors. And while it's pretty obvious, having access to an outdoor space and reasonable weather of course, makes such a difference! Not only were guests able to sit outside and enjoy their food and each other's company in the fall sunshine but we had a coloring station with crayons, mini bounce house at the side of the house (in hindsight now, a wonderfully appropriate gift from Aunt Erin and Uncle Rick one last Christmas), and the neighbor's conveniently placed trampoline to keep the little, and big, ones busy. We were truly lucky to get such a gorgeous October afternoon!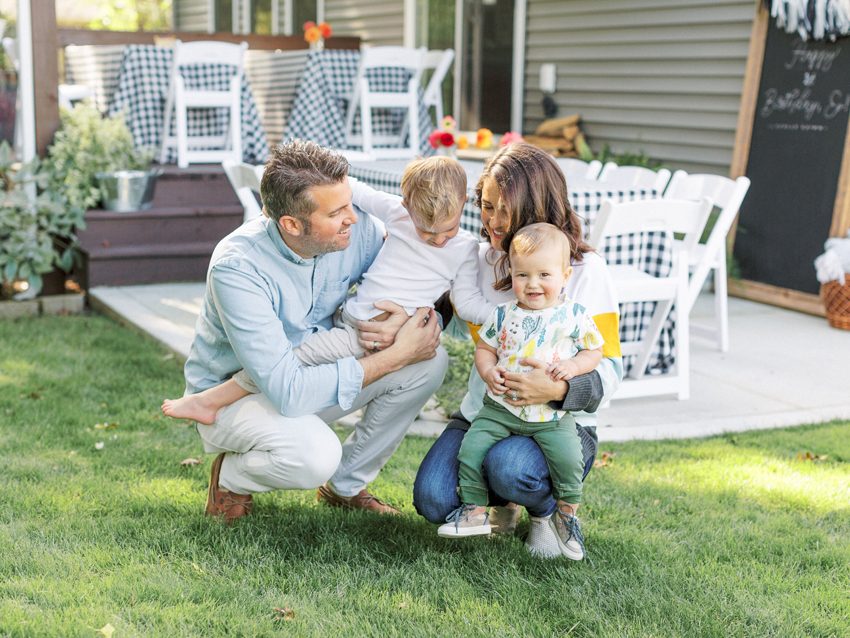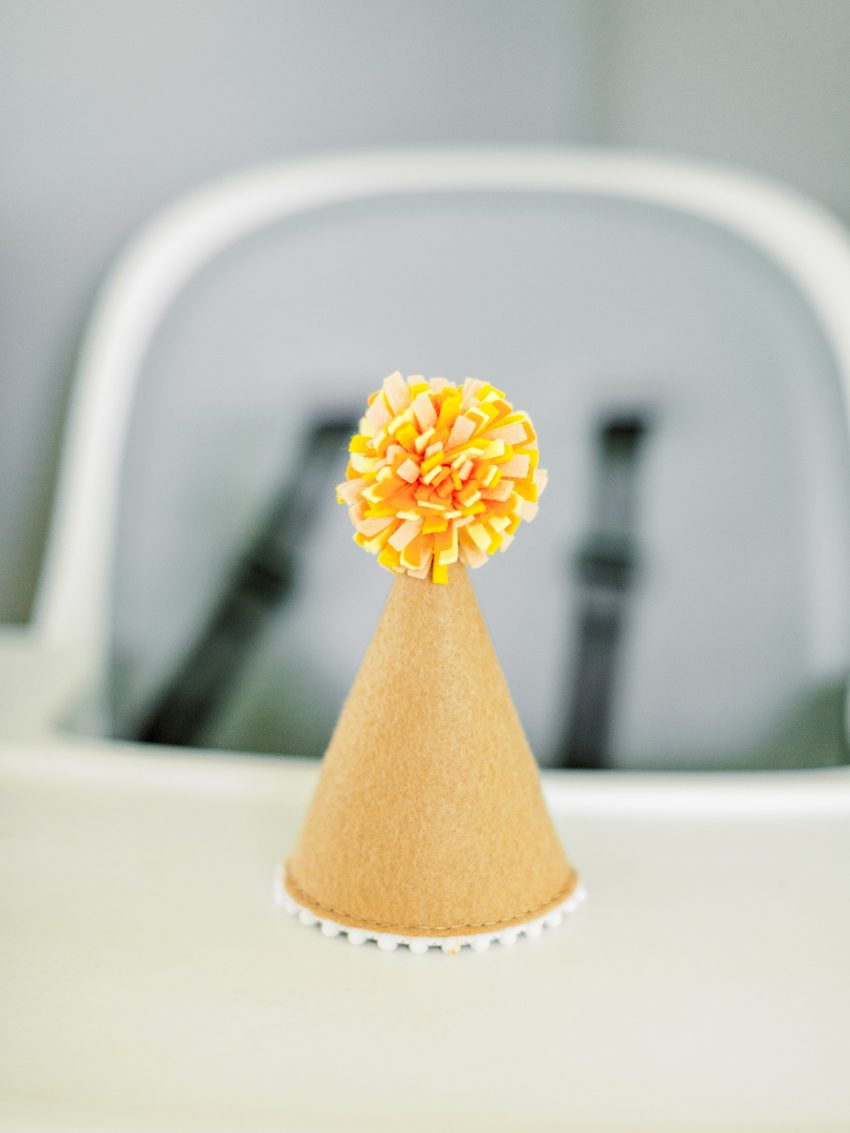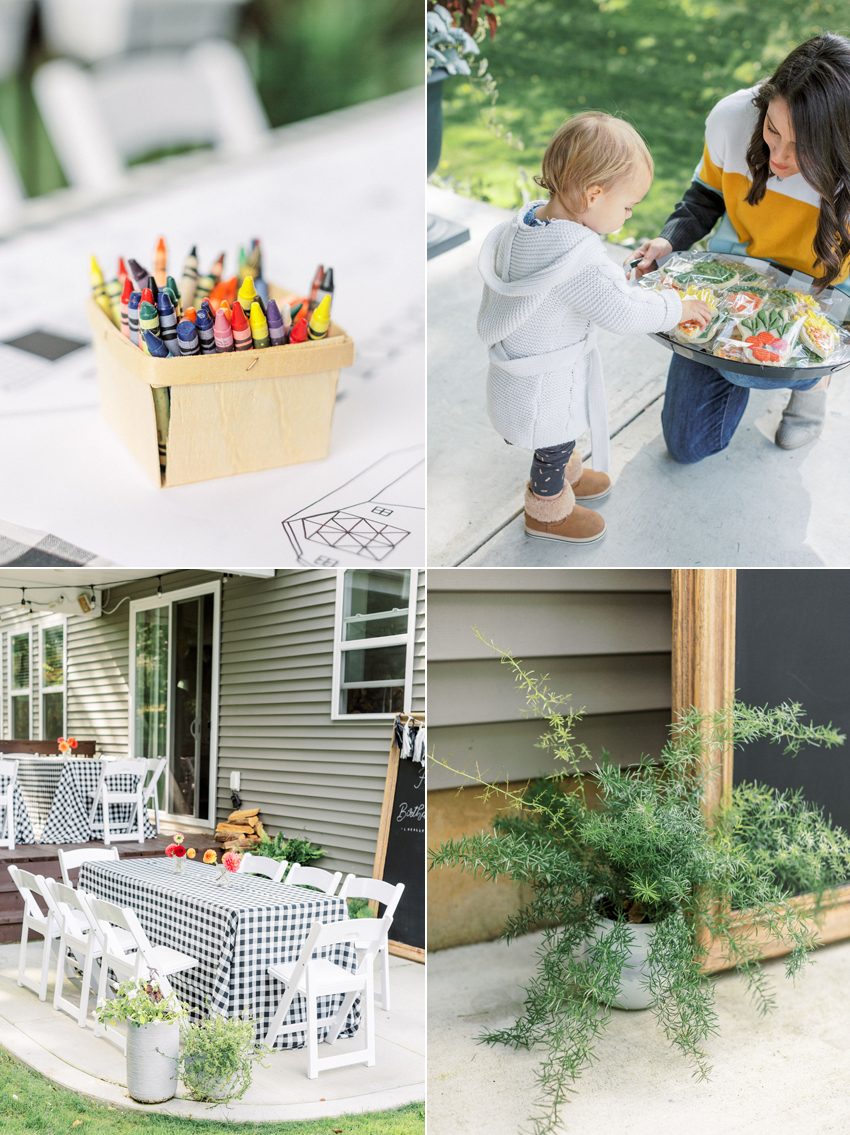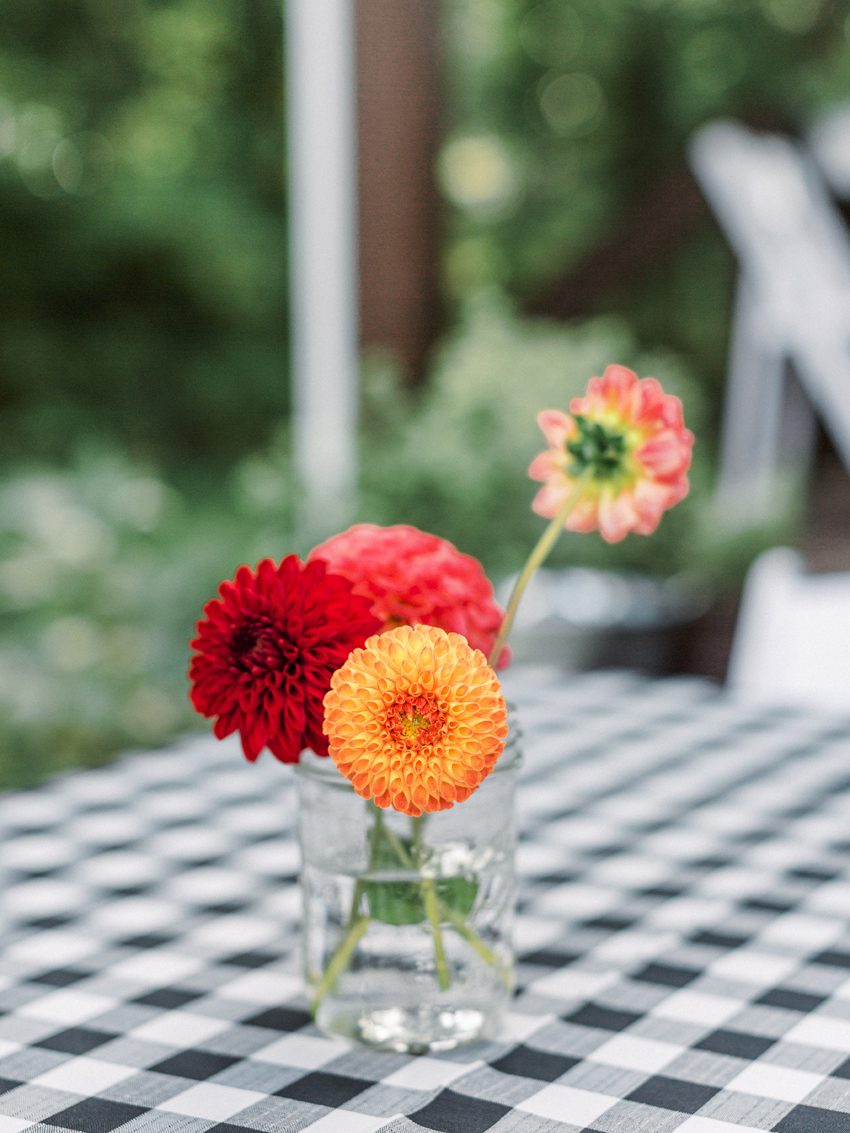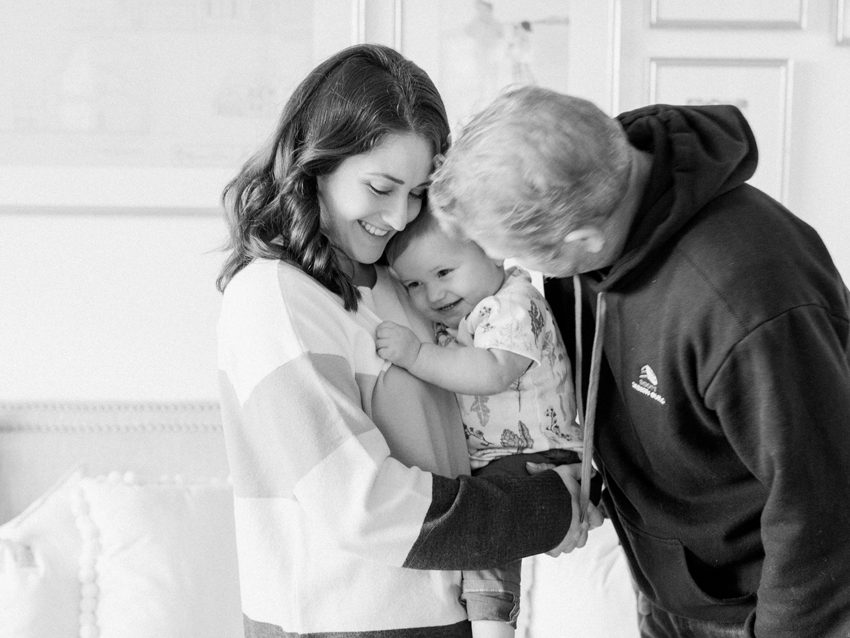 This is my dad with Ev and me. Ev loves his papa!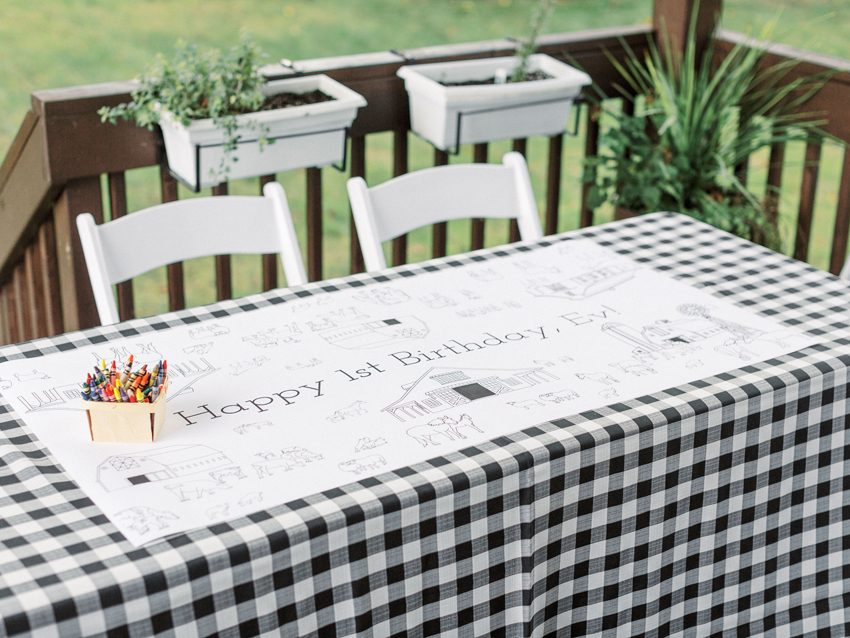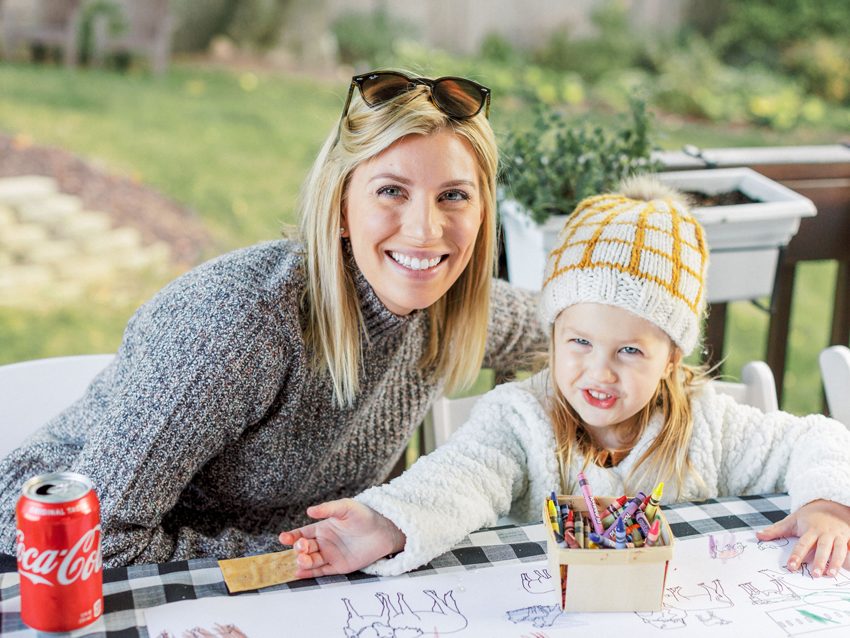 Hi Maggie and Chloe! If you've never met Maggie then please do yourself a favor and read this post here. Maggie is a great friend and I love having our personal and professional worlds be closely linked together! Her daughter Chloe is about 8 weeks younger than Lachlan so we are often guests at one another's family celebrations.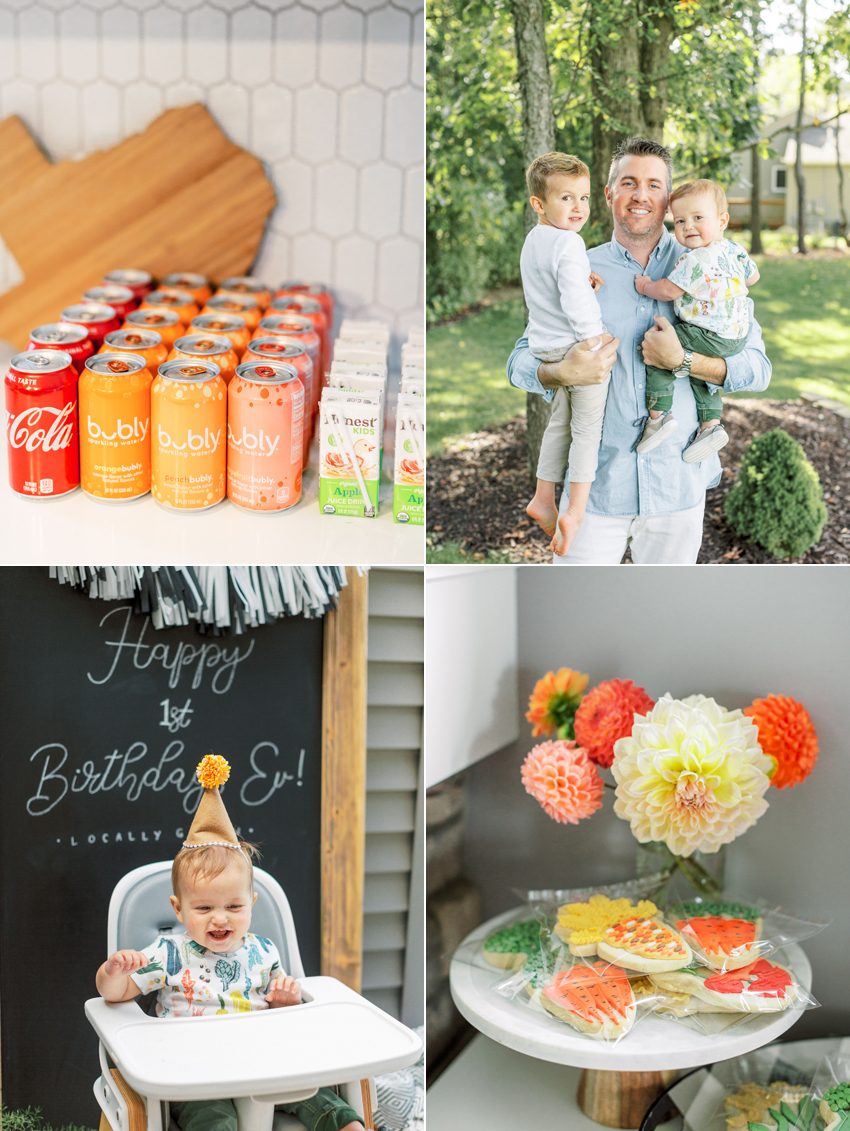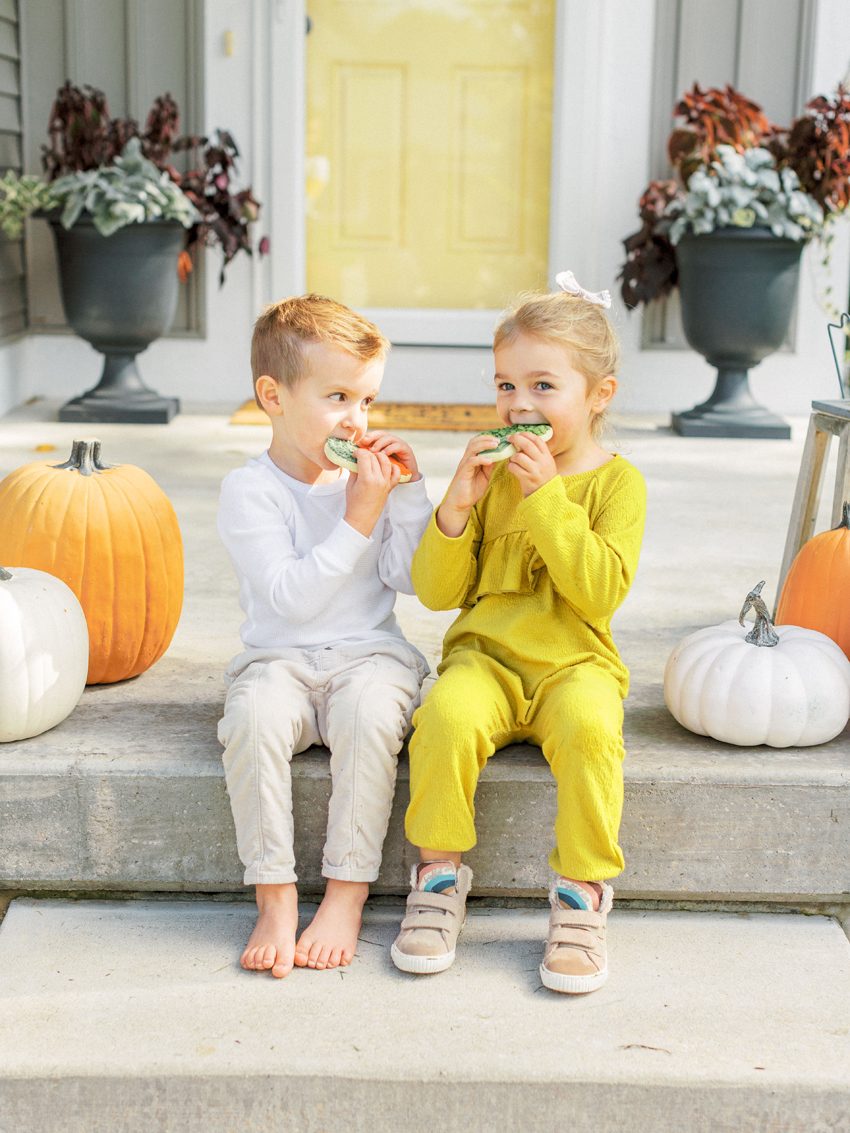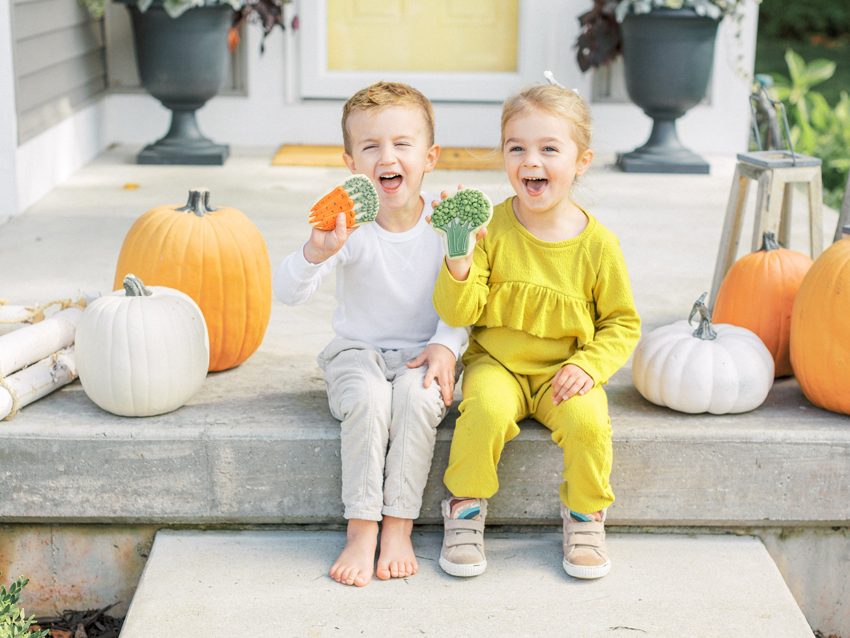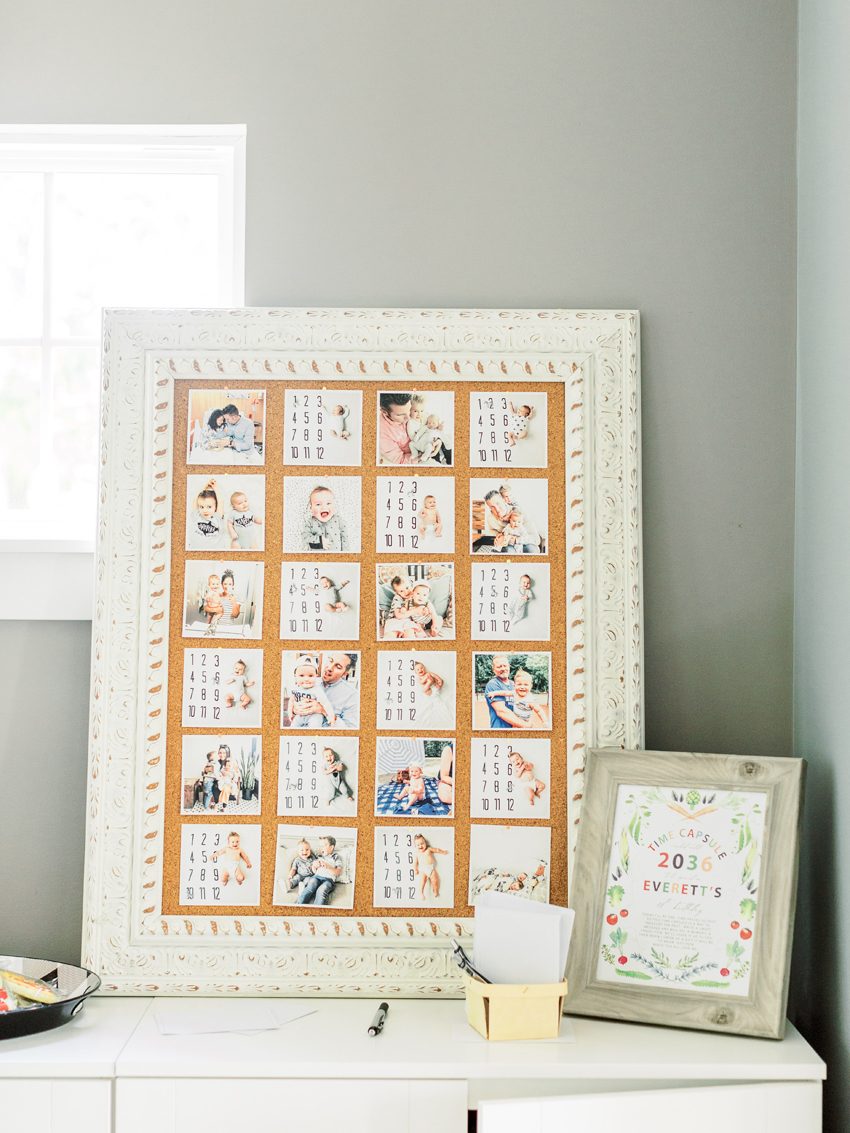 One of the traditions we have for celebrating first birthdays around here is displaying simple but special photographs on an oversized framed cork board, conveniently pulled from my business inventory. We did this same display at Lachlan's first birthday, the only difference with the photos displayed at Ev's being the size; we went with the bigger squares in lieu of the smaller ones I use in the boys' baby books.

Another difference between Lachlan's first birthday and Ev's was the time capsule station where we asked guests to fill out notes in lieu of signing any sort of guest book or page of his baby book, like we asked guests to do at Lachlan's party. I found the idea on Pinterest and my friend Nellie helped bring it to life in complimenting signage form. Guests were asked to pen a note, memory, or message to Ev, which he will be given to read when he turns 18. While this activity certainly required encouraging our guests to take time aside from party fun to write, I think come 2036, we will have a grateful touched 18 year old (what?!).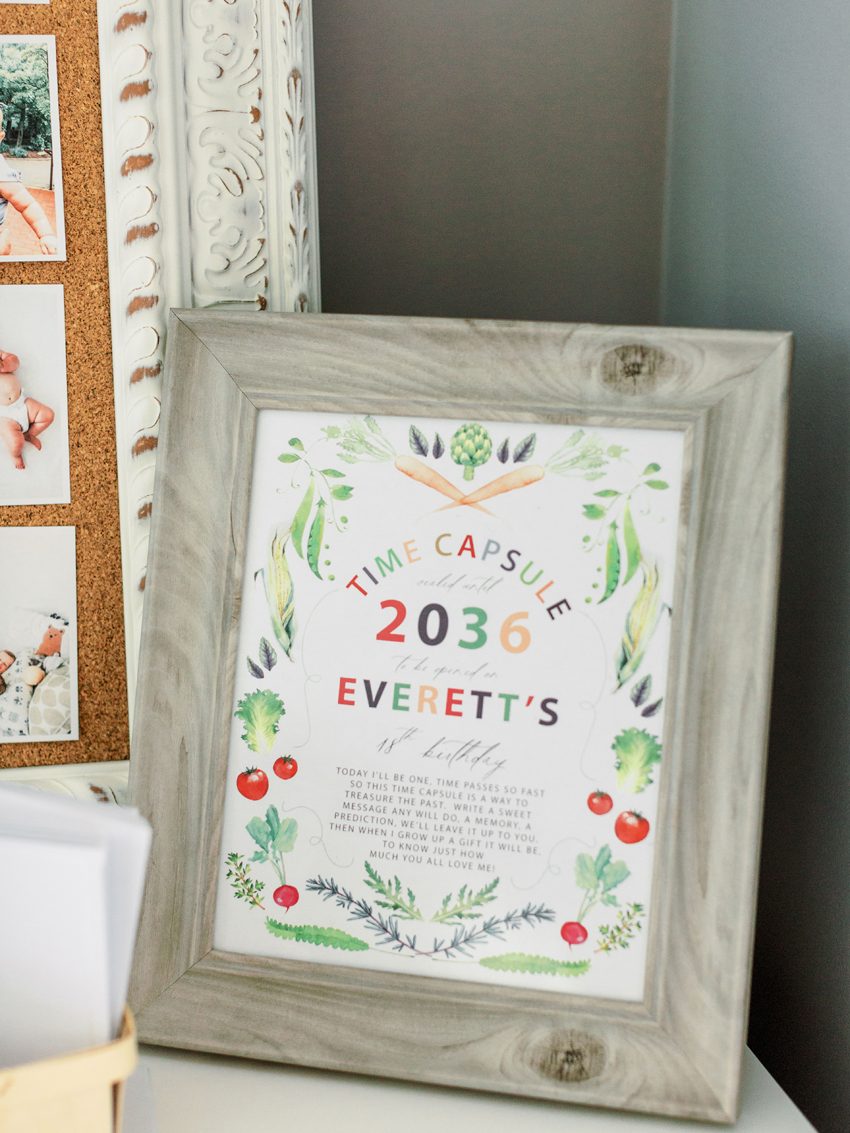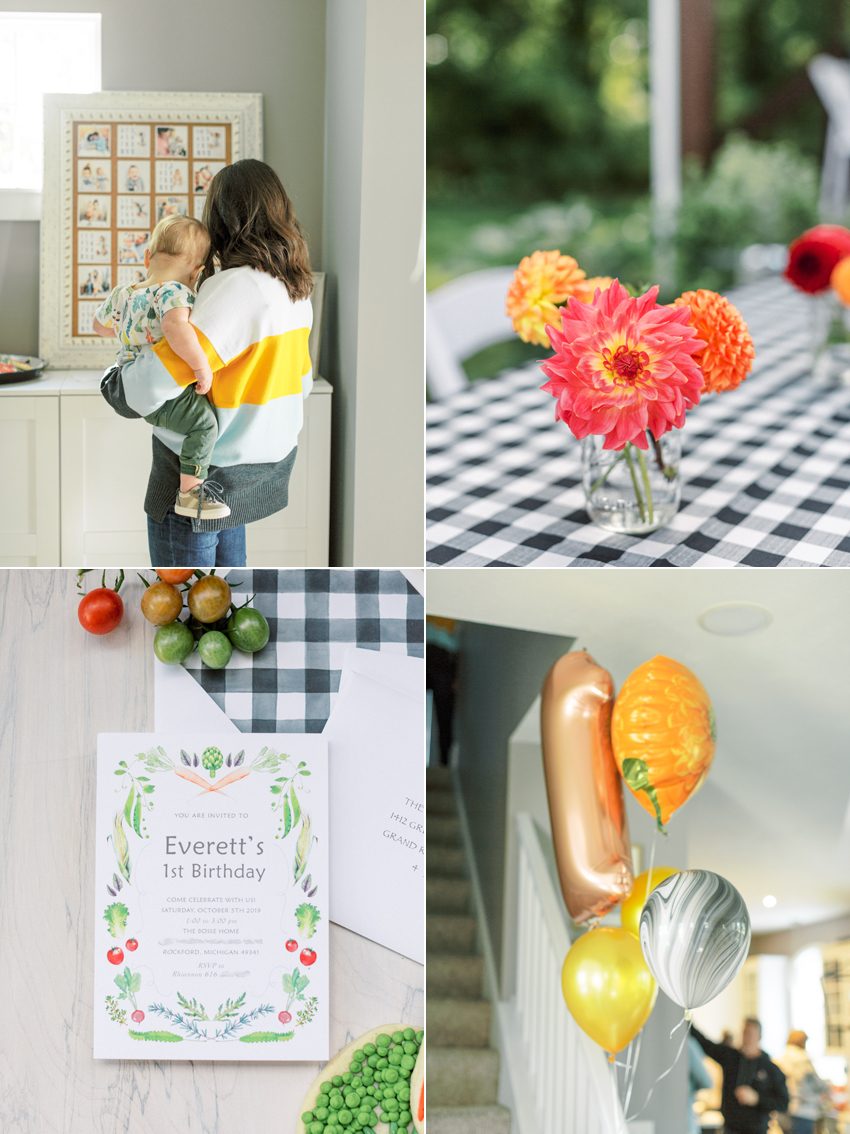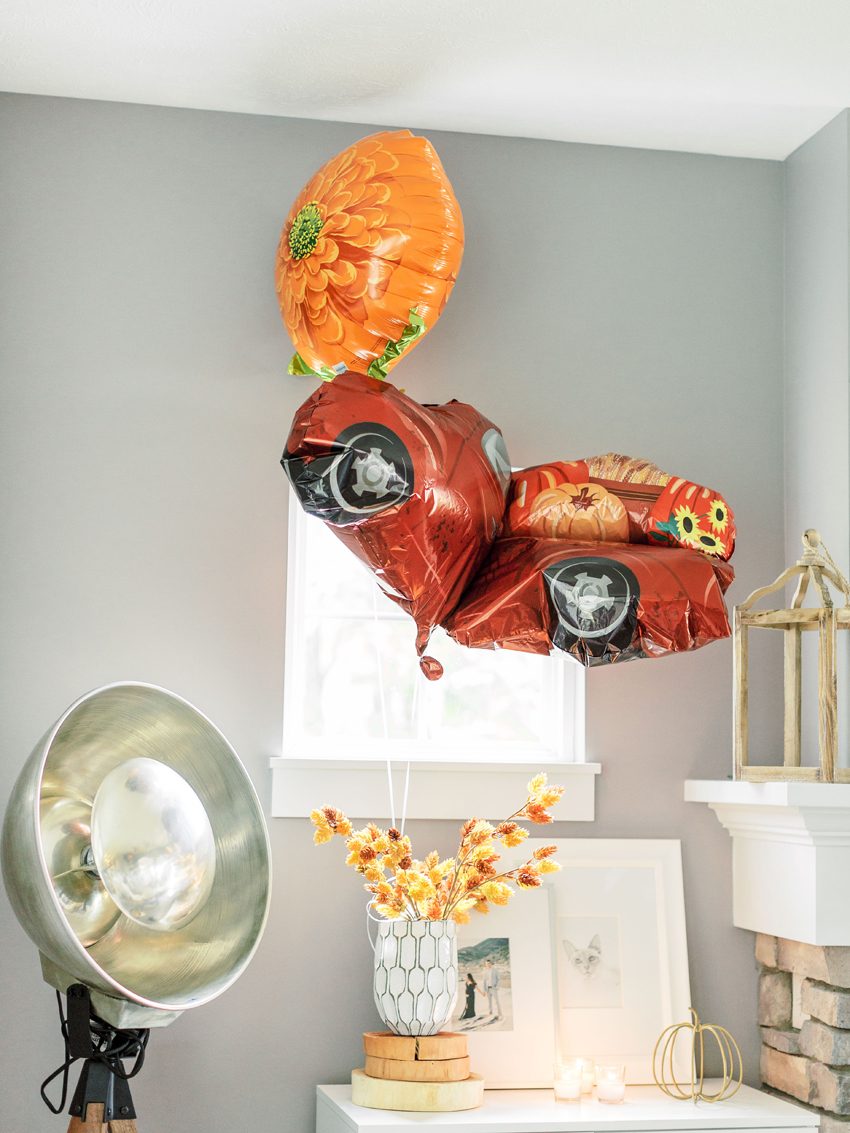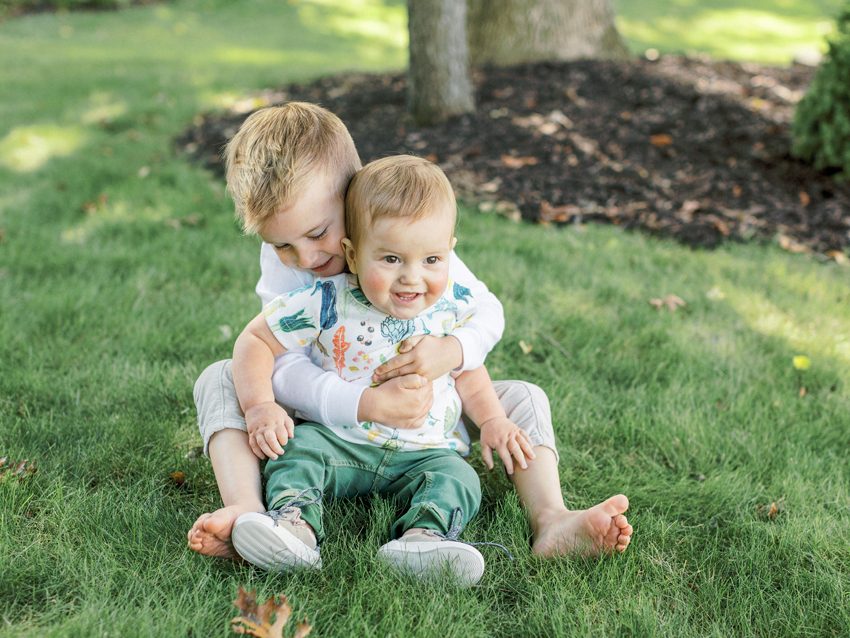 I've talked at length before about my love for Social Print Studio's mini squares and how I use them religiously in the boys' baby books. Well, a few weeks before the party I ordered a batch of photos for Ev's book only to find that there are far too many to possibly use, and not wanting to waste these beautiful mementos I had to come up with a clever way to use them. So I stuck two squares together using double sided tape, making sure to sandwich a piece of twine in the middle, and then hung them at various heights from our dining chandelier. The photos hovered over the food display and gave people something special to take in while they filled up their plates. The whole project took about ten minutes and was mentioned by many party goers!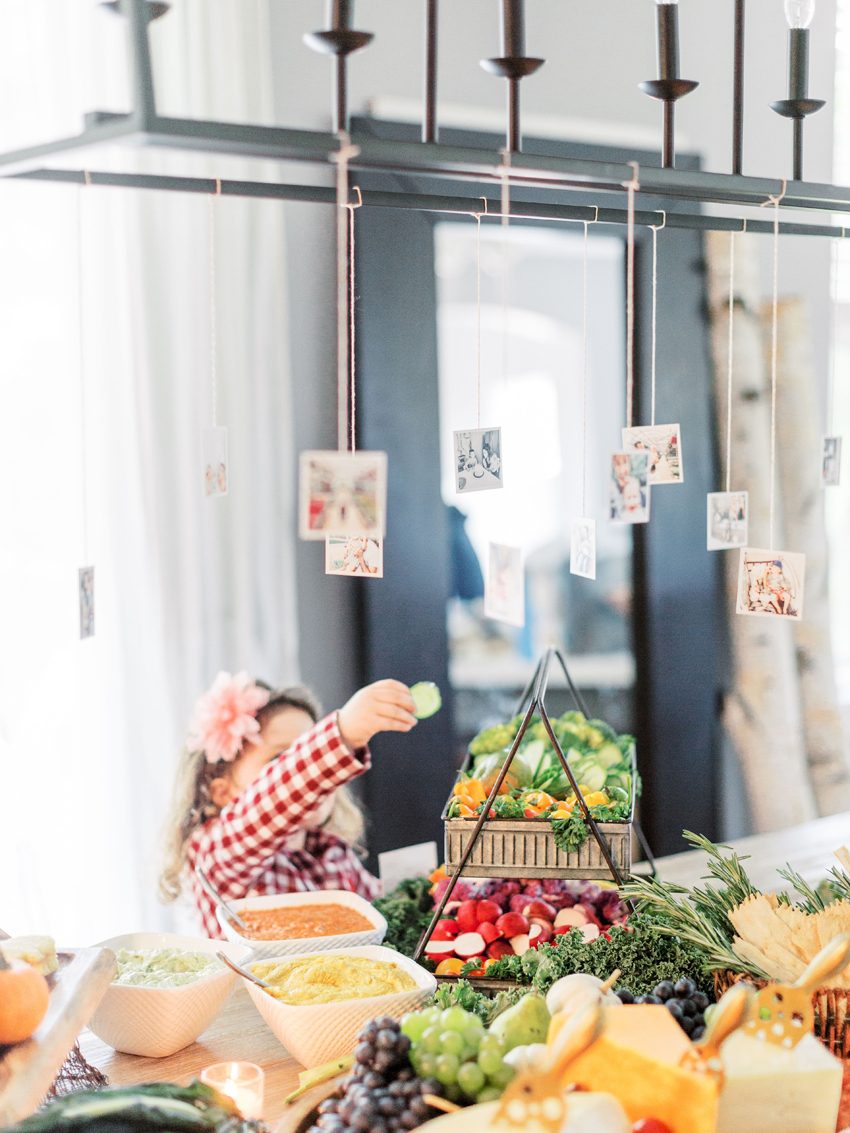 Let's talk about the food shall we?

We have had the pleasure of executing ten weddings in the last ten years where Christine Ferris and her team have had the honor of handling catering. Or should I say, where clients have had the pleasure of having CHRIS and her team prepare and provide the food. Without a doubt, The Farmhouse Deli is the most exceptional catering team in Michigan, with a level of service that I've never experienced with a food-related vendor, and locally sourced food that is as delicious as it is beautiful. I sometimes hesitate to share Chris with the world because she's that good and I like to keep her close, but that's selfish (!) and as such, I shout her praises from the rooftops.

Knowing I wanted the food to be the focus of the party, and that Chris can make a pretty awesome spread of stationery food, I asked her if she'd be in charge of the food so I could enjoy the day and avoid hours of chopping veggies. She not only came to the party with loads and loads of delicious food that she assembled in our kitchen (with help from Robyn to boot) but she made it both adult AND kid friendly, all while incorporating subtle nods to the farmer's market theme. Chris is not just a colleague but a friend and we sure are grateful for her.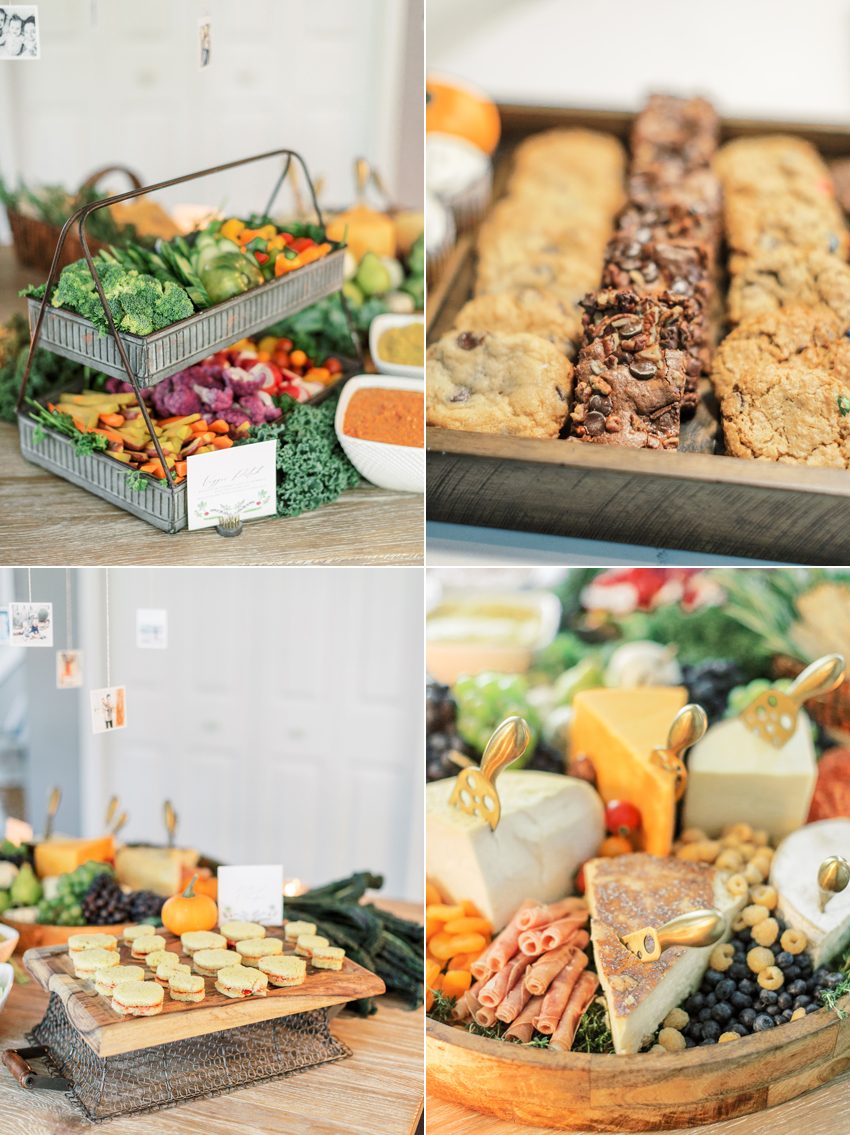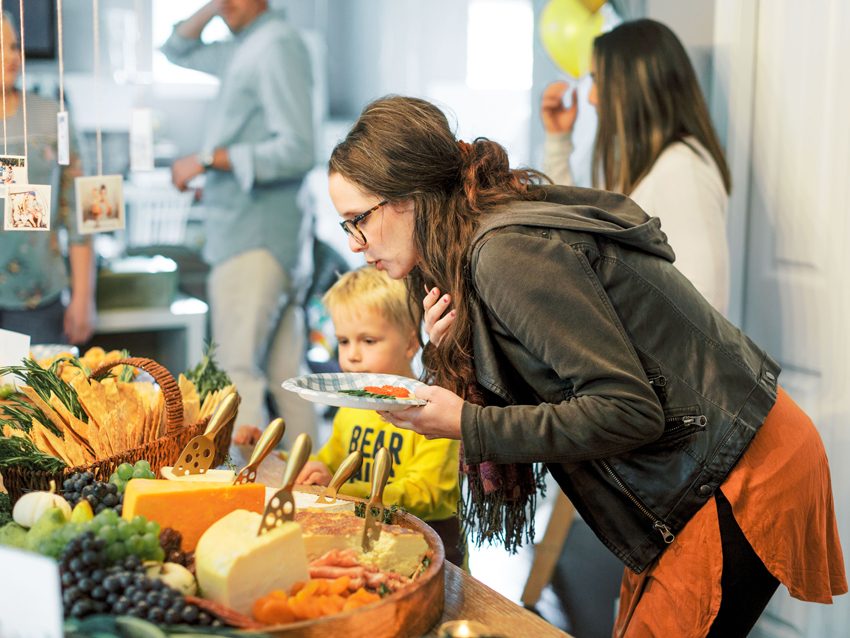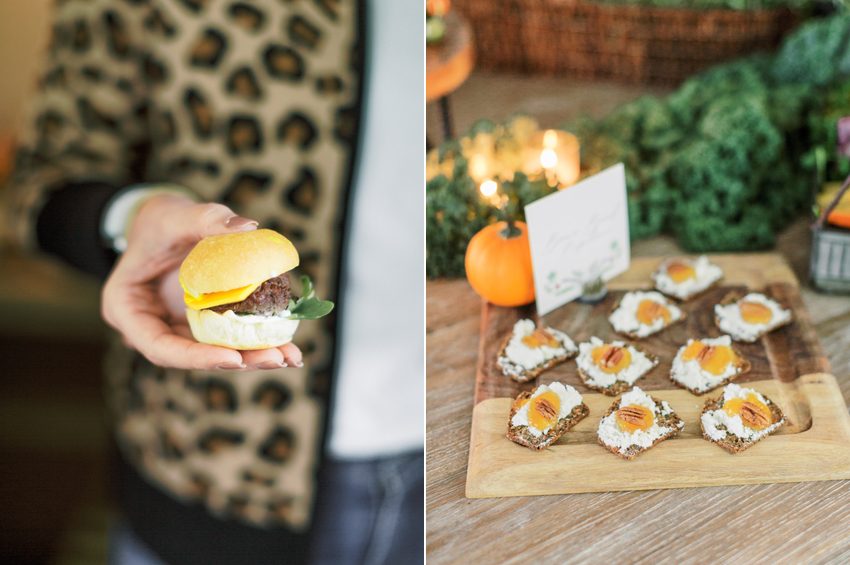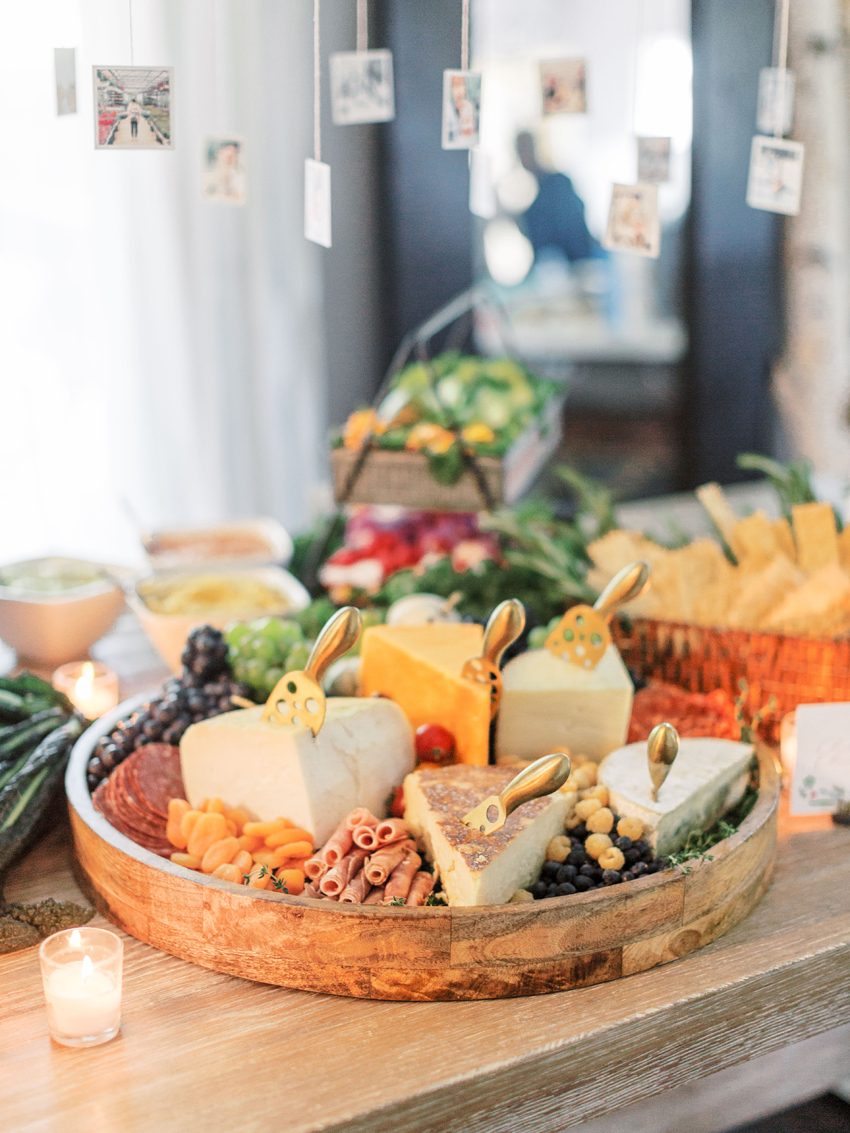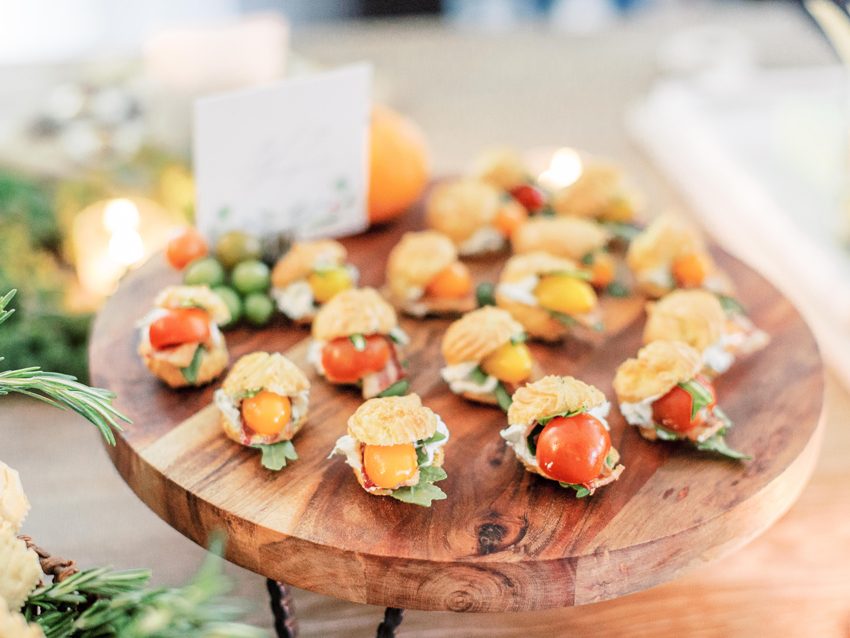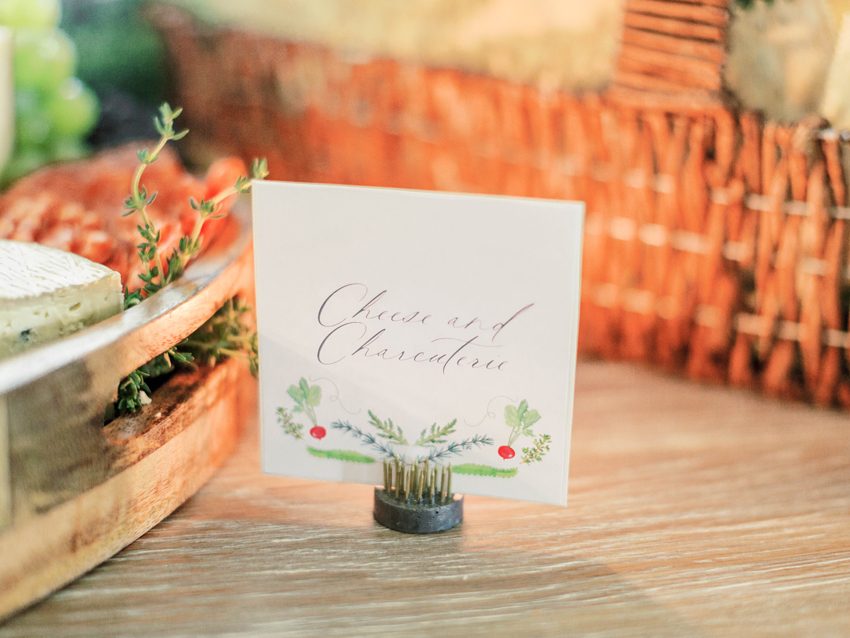 And these cookies! They are handmade by Kara of Cyclops Bakeshop here in Grand Rapids, and they are VEGAN sugar cookies. Some of the best vegan sugar cookies I've ever had to be exact. We discovered Kara at, you guessed it, the Saturday farmer's market, and I was immediately struck by her simple but darling designs. After I sampled her cookies though I was hooked and knew her vegetable designs had to be a part of Ev's celebration!

Kara made us radish, carrot, broccoli, and corn husk cookies for the party, which served as take home favors for everyone. I displayed the cookies on a buffalo check tray and wood cake stand that sat next to the cork board of photos showing Ev throughout his first year. The colors were so beautiful and I think many of the adults at the party got a kick out of the 'eat your vegetables' pun the cookies provided.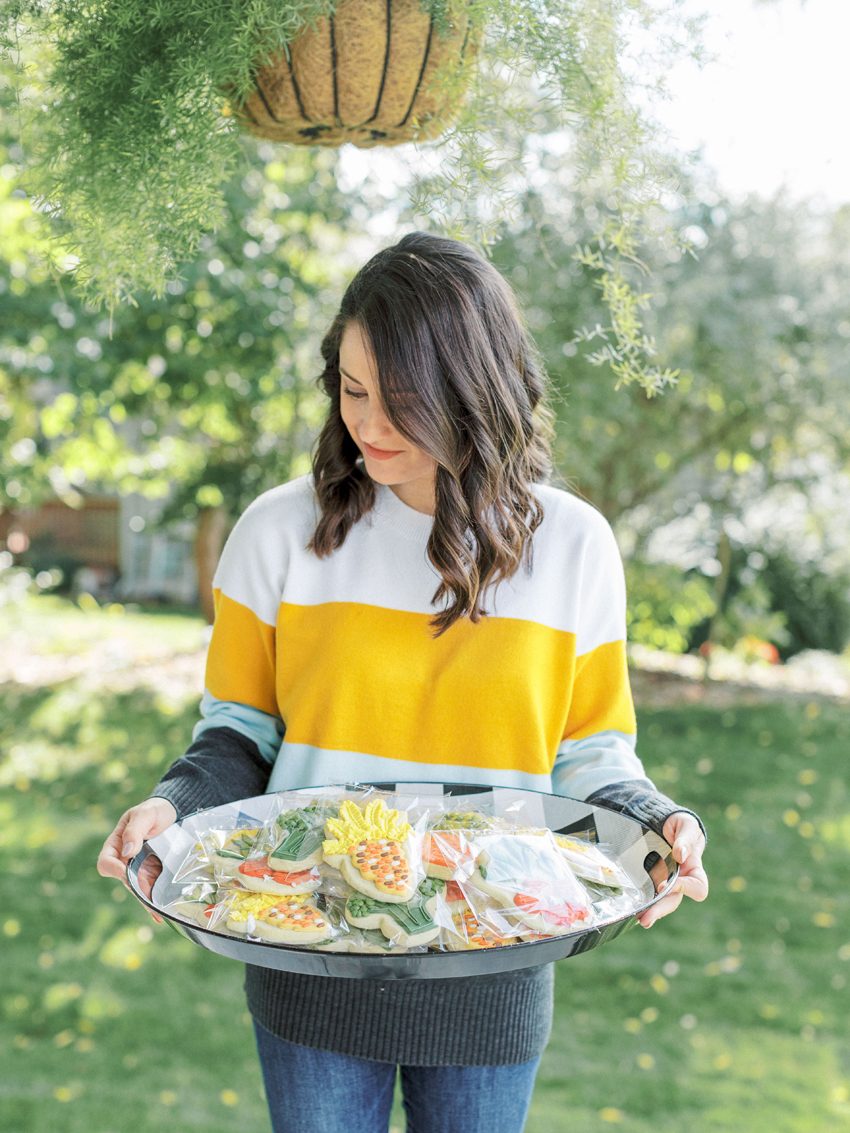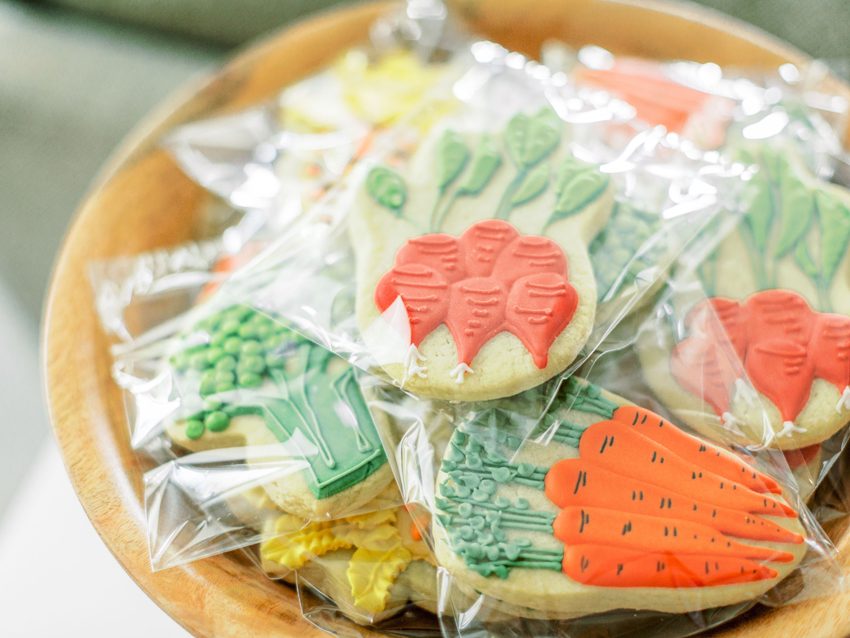 This is my brother Josh.

May I mention my LITTLE brother. Can you believe there is almost 8 years between us?!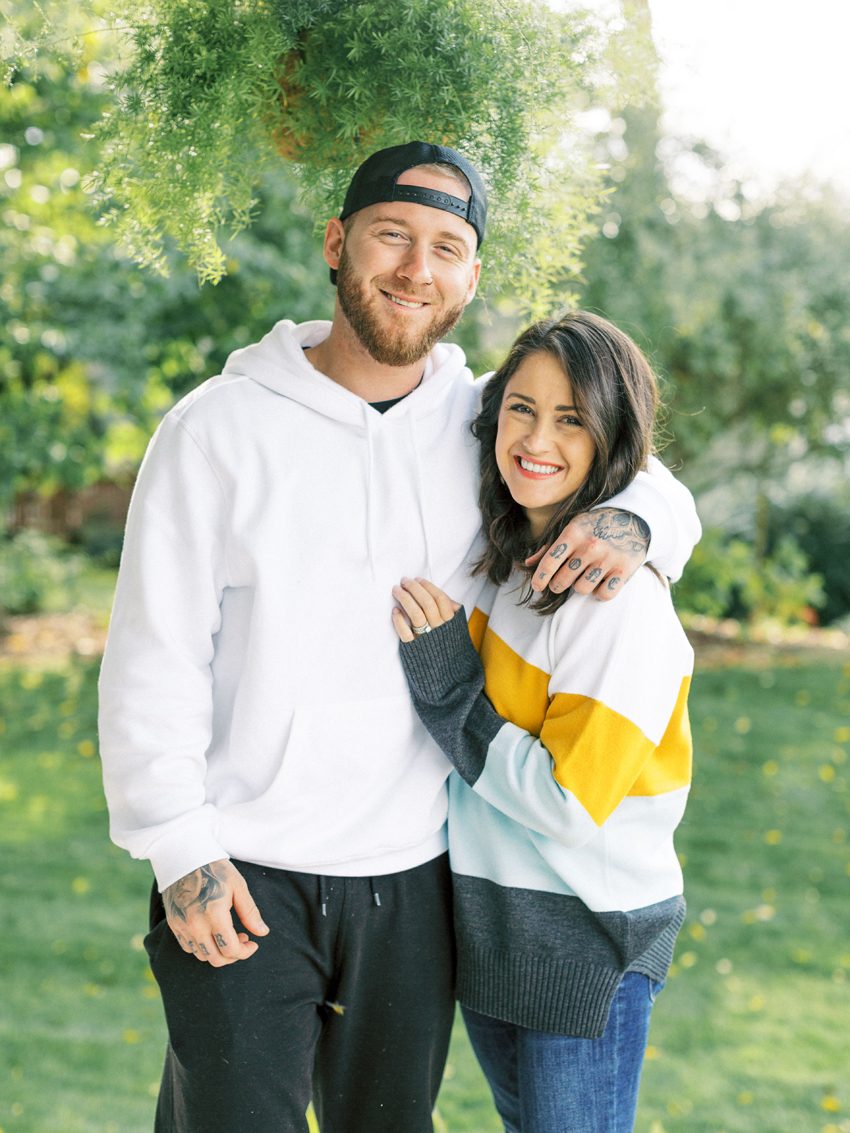 And most excited birthday boy face award goes to Ev Bosse! That FACE!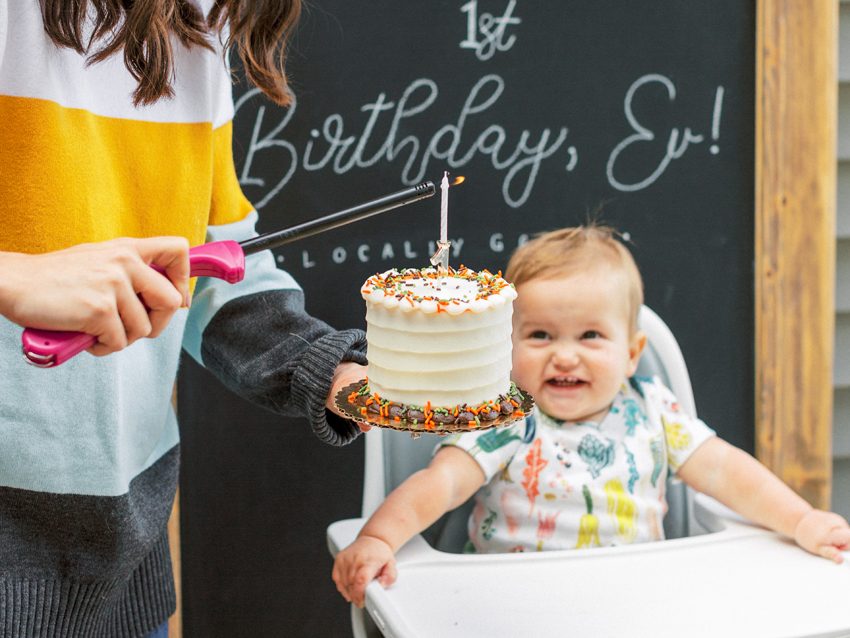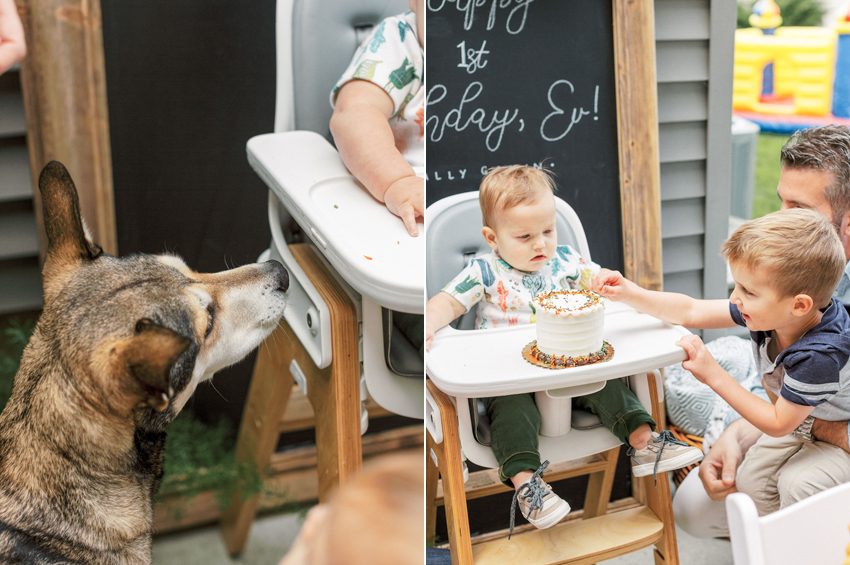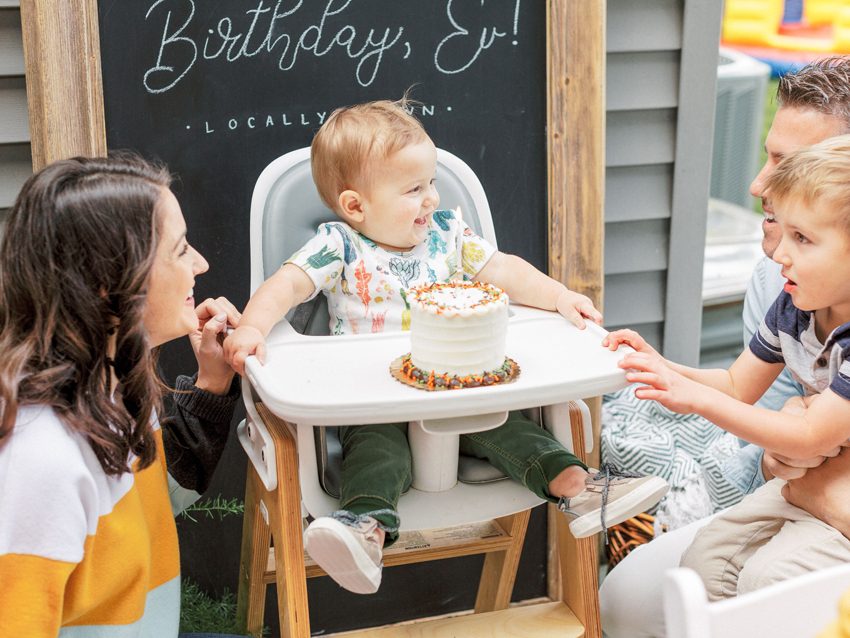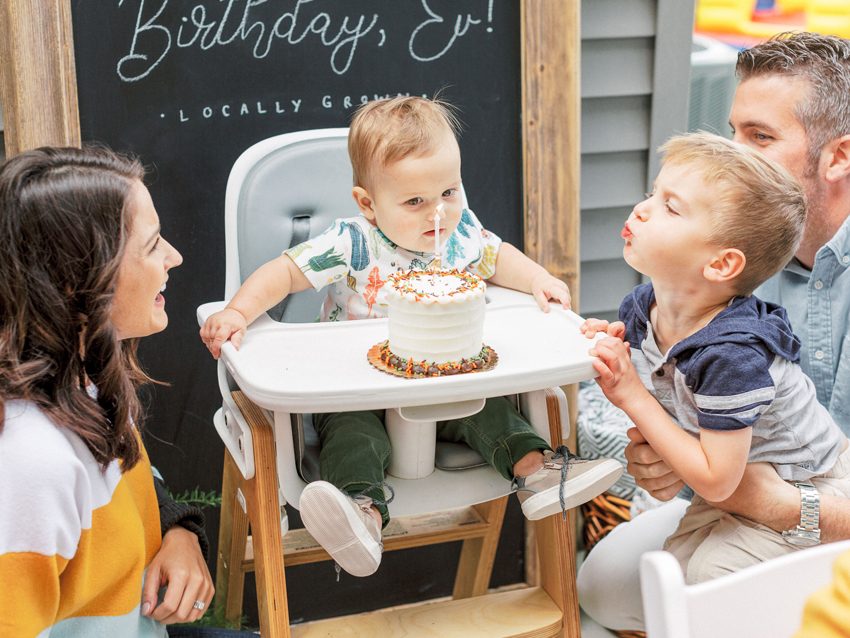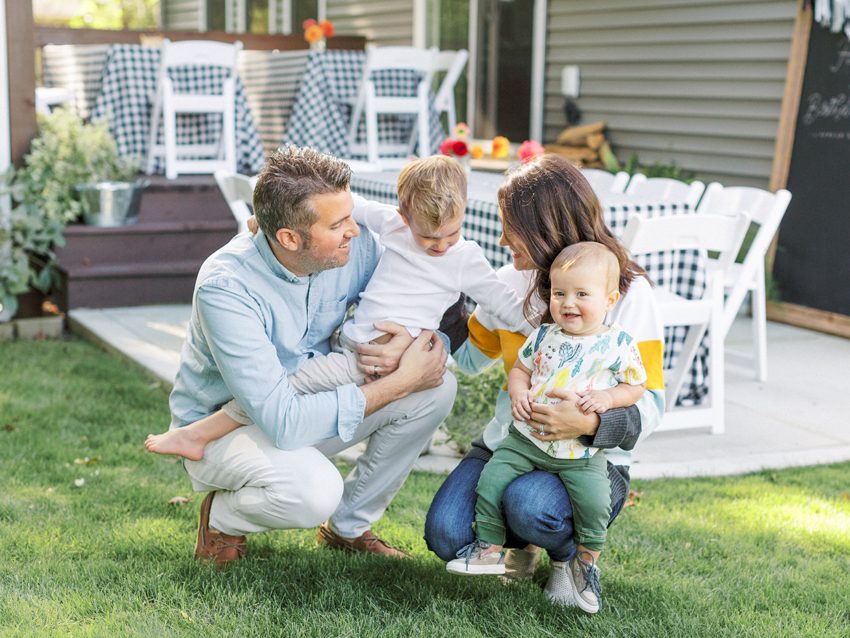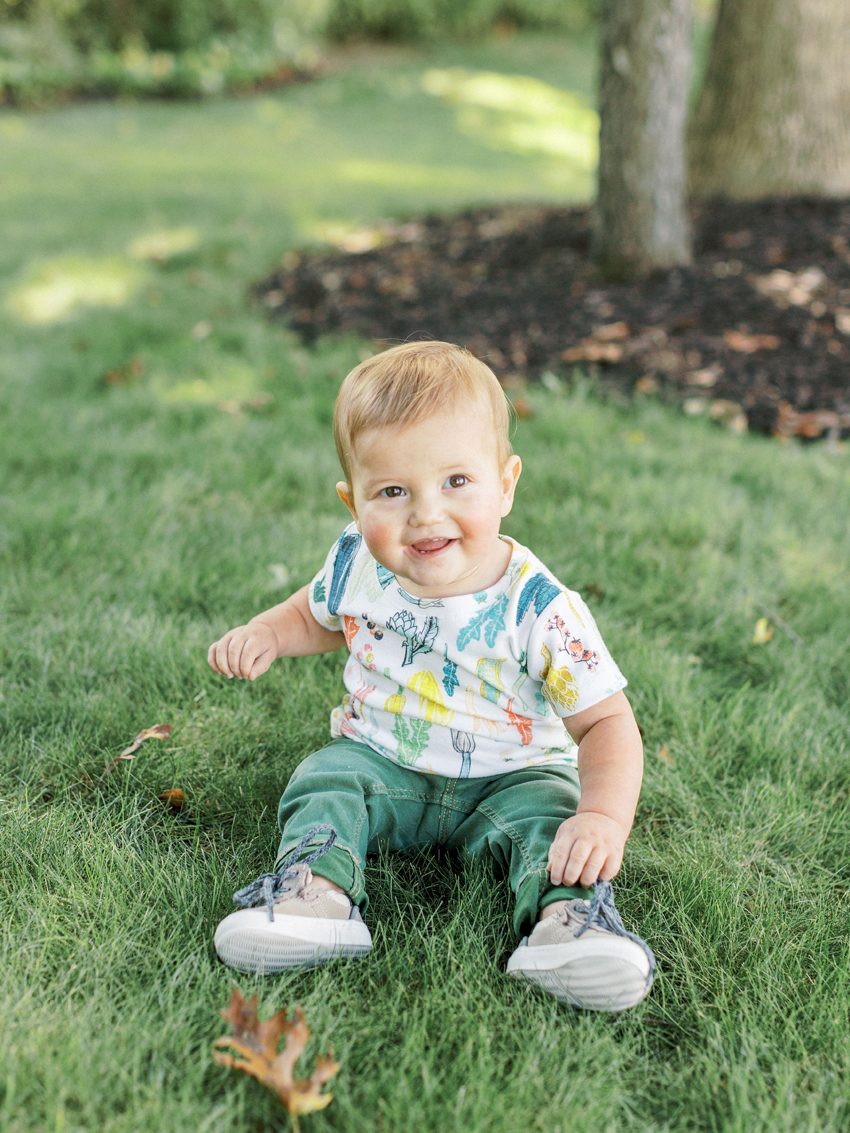 Ev, you are such a special gift.

You cracked open my world from the minute I found out I was expecting you, and together we have rebuilt a new normal together, you always perfectly perched on my hip, happiest when we are touching. I love the way you follow your brother around with wonder-filled eyes and little snorts of laughter, your big grin full of teeth, your chubby legs that kick like a frog when you get overly excited, and your tight squeezes anytime I pick you up. But I especially love how you fall asleep on me at 3:00 am while I rock you in my arms, as if I'm the only person in the world you need in the stillness of the night. You are curious, tender, sensitive, and sweet. The best Broey.

We all love you so much.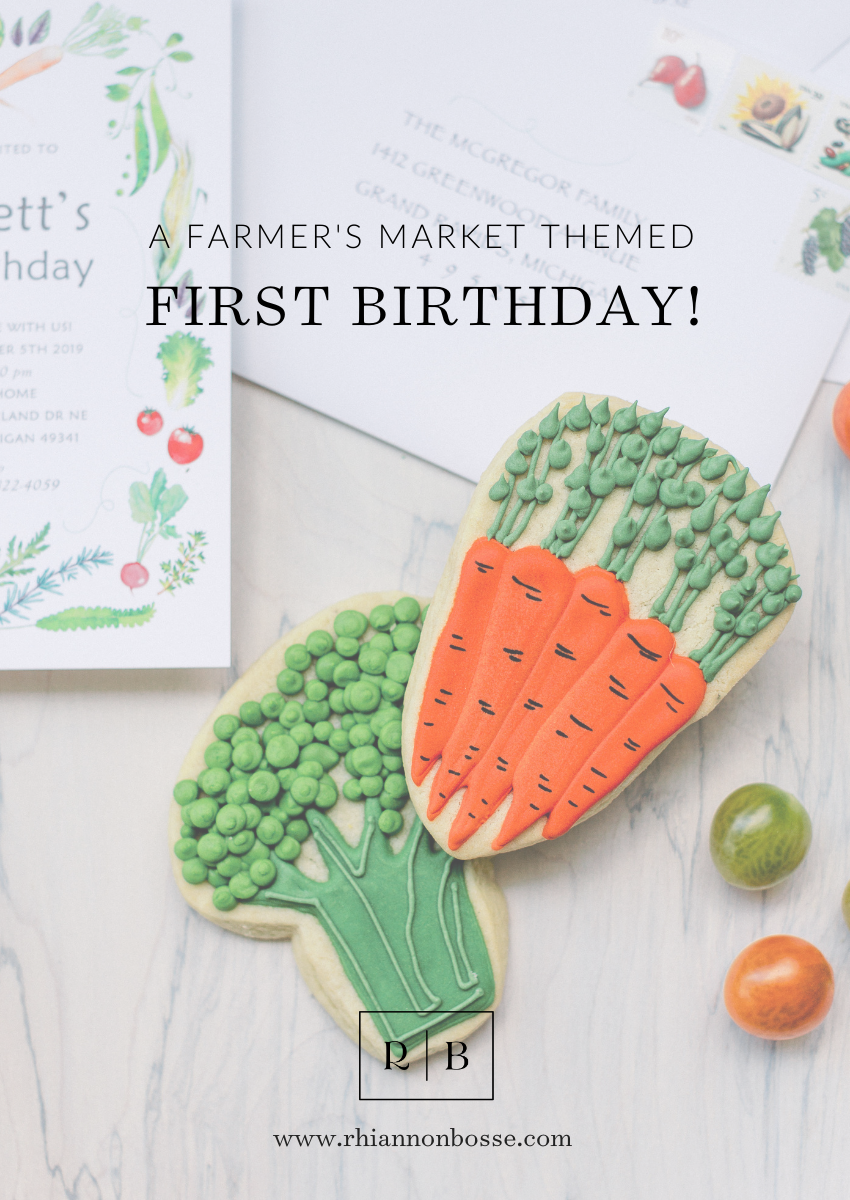 Planning: done by mama bear, also known as Rhiannon Bosse Celebrations / Photography: Samantha James Photography / Catering: The Farmhouse Deli / Cookies: Cyclops Bakeshop / Linens: Special Occasions West / Cake: Connie's Cakes / Invites: downloaded through Lucky Plum Studio / Printing and signage: Nellie Sparkman Stationery / Dahlias: Hope Dahlia Farm / Ev's veggie shirt: Hello Little Pinecone / Felt birthday hat: Beary Sweet Shoppe / Barnyard coloring mat: Melinda Bryant Party / Square prints: Social Print Studio