Last year I shared a tour of our yard.

While our outdoor space has been pretty complete since then, we have made a few recent updates, namely the addition of a 12 by 12 foot cement patio off our covered wood deck. If you look at the photos from last year's post you'll see that the grassy area at the bottom of our porch stairs was very mossy. There was also a sloppy looking gap between the bottom stair and the ground closest to our home foundation. As a result we rarely used that part of our yard and never felt inclined to find other ways to make it work; it felt like a dark, damp, and dirty part of our yard. We're so happy we made the small investment to upgrade this space and already have made it worthwhile.

We also restained our badly weathered porch in a rich chocolate color, bought four new plastic (kid-friendly!) adirondack chairs in lieu of a more expensive outdoor dining set and umbrella, updated the rug and decor under the covered porch, and of course, planted some new annuals in the various pots and containers you'll see below.

This summer in Michigan has been VERY wet and rainy so the covered porch has been one of our few ways to actually be outside and stay dry. Our neighbor is always yelling over to us how much she wishes her porch was covered too! And on the few days where we've been blessed with sunshine we have loved the cement patio for making s'mores in our firepit, sitting out while the kids play in the grass and plastic pool, or watching our children play with our new neighbors' kids (who have a sandbox AND a trampoline so you can imagine where Lachlan asks to go every morning!). Our backyard isn't the most ideal because of the busy road and massive soon-to-start construction project happening right behind us but we have been enjoying it in simple ways I always imagined.

Here are a few photos from our cozy updated space!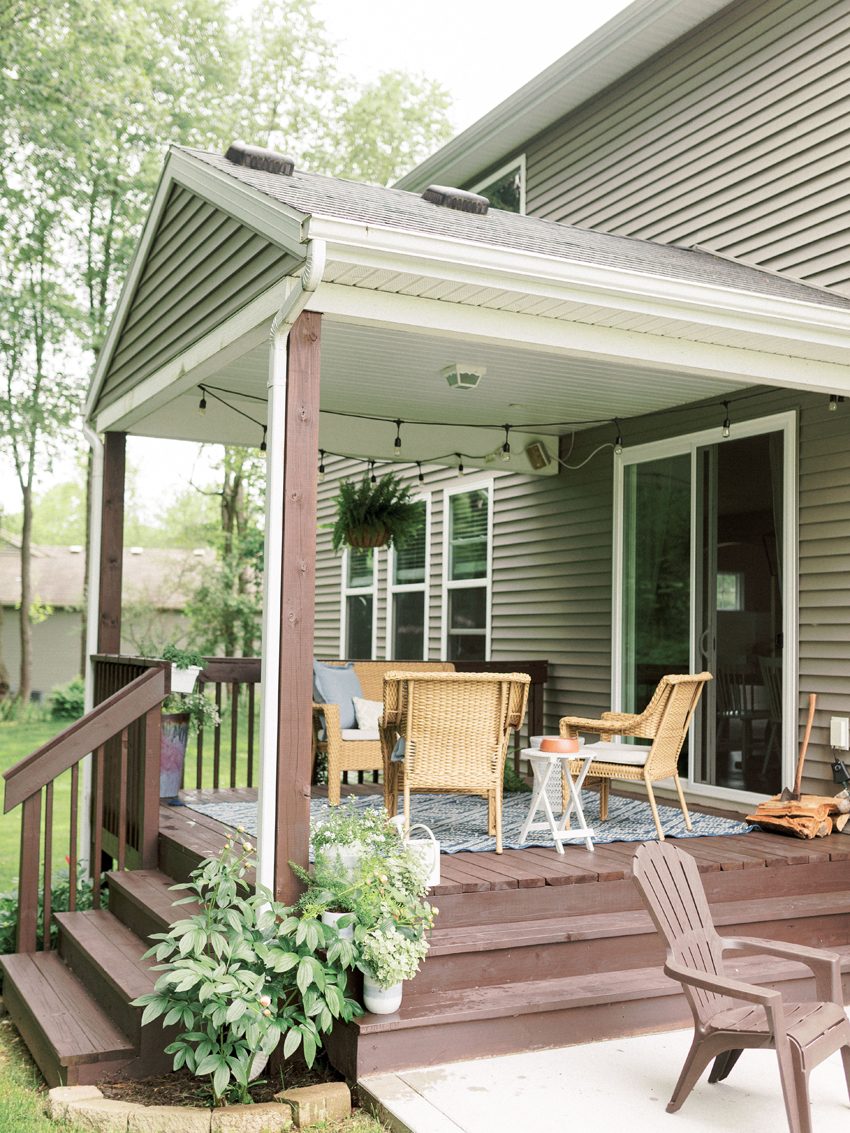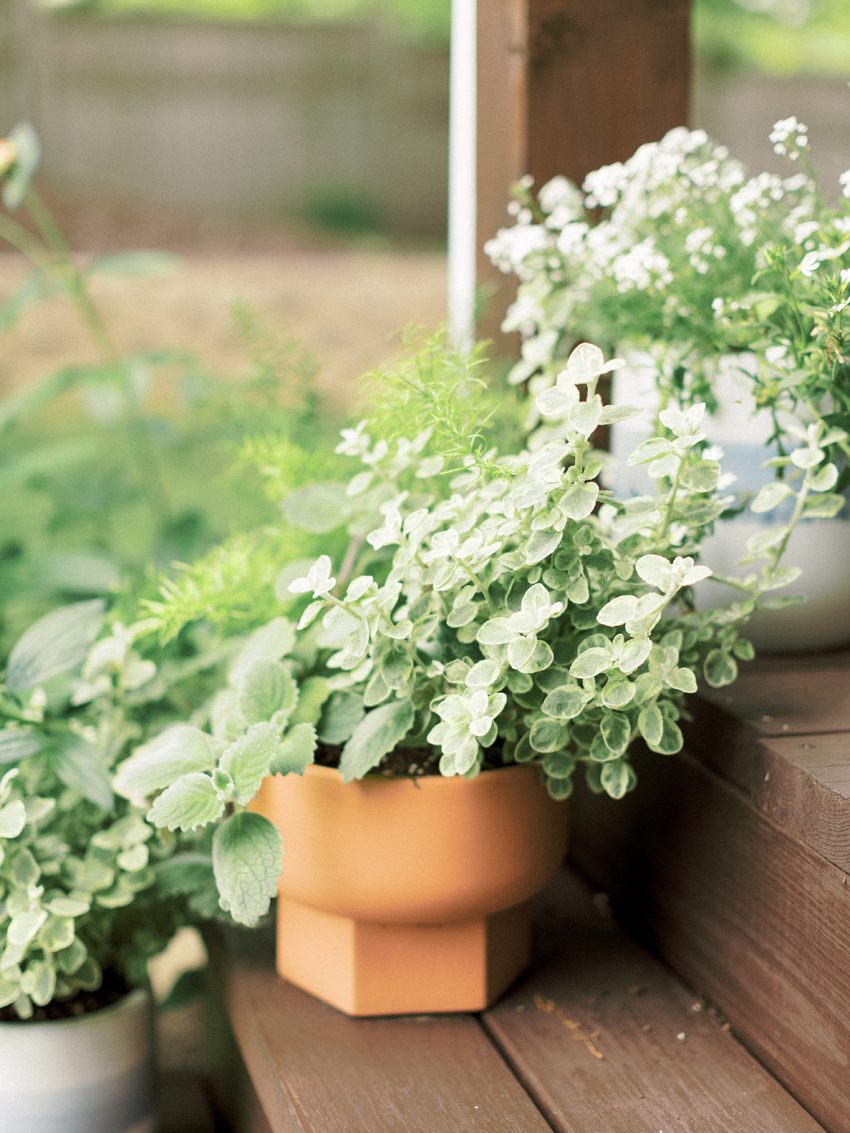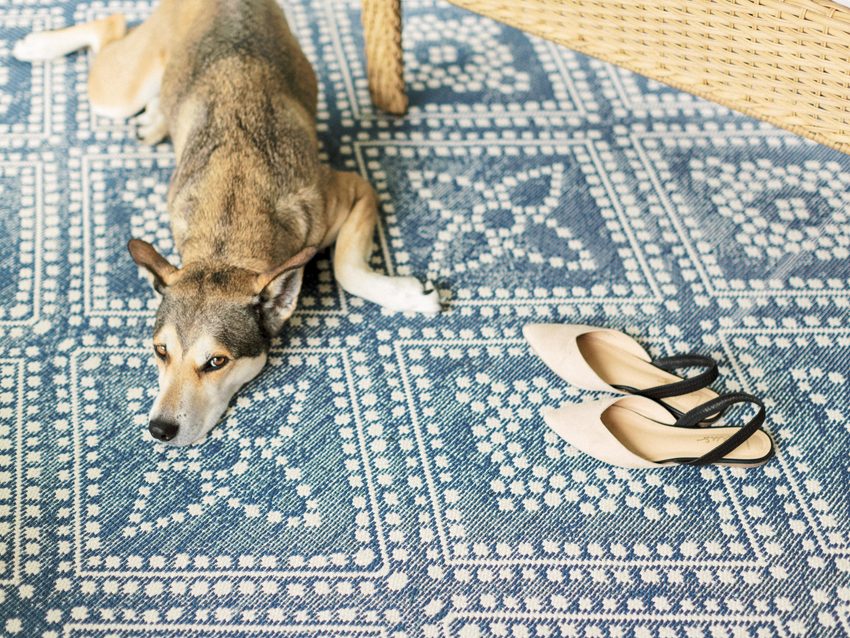 I'm so happy with our beautiful upgraded rug! The palette of blues instead of the white and black scheme we previously had outside, feels more 'us' and in like with the timeless style we hope to adapt. The rug is from Target (as was the older one) and unlike the white stripes on the older rug, shows less dirt and grime. Zoe approves!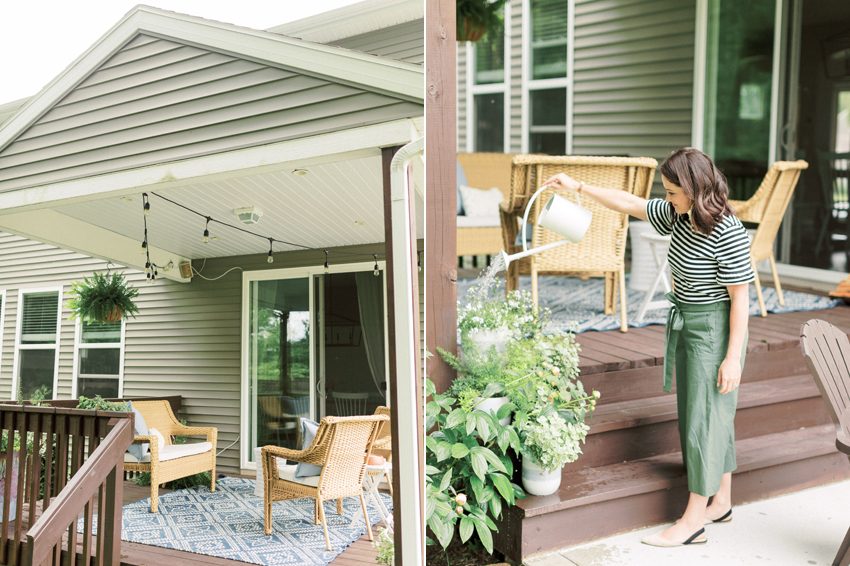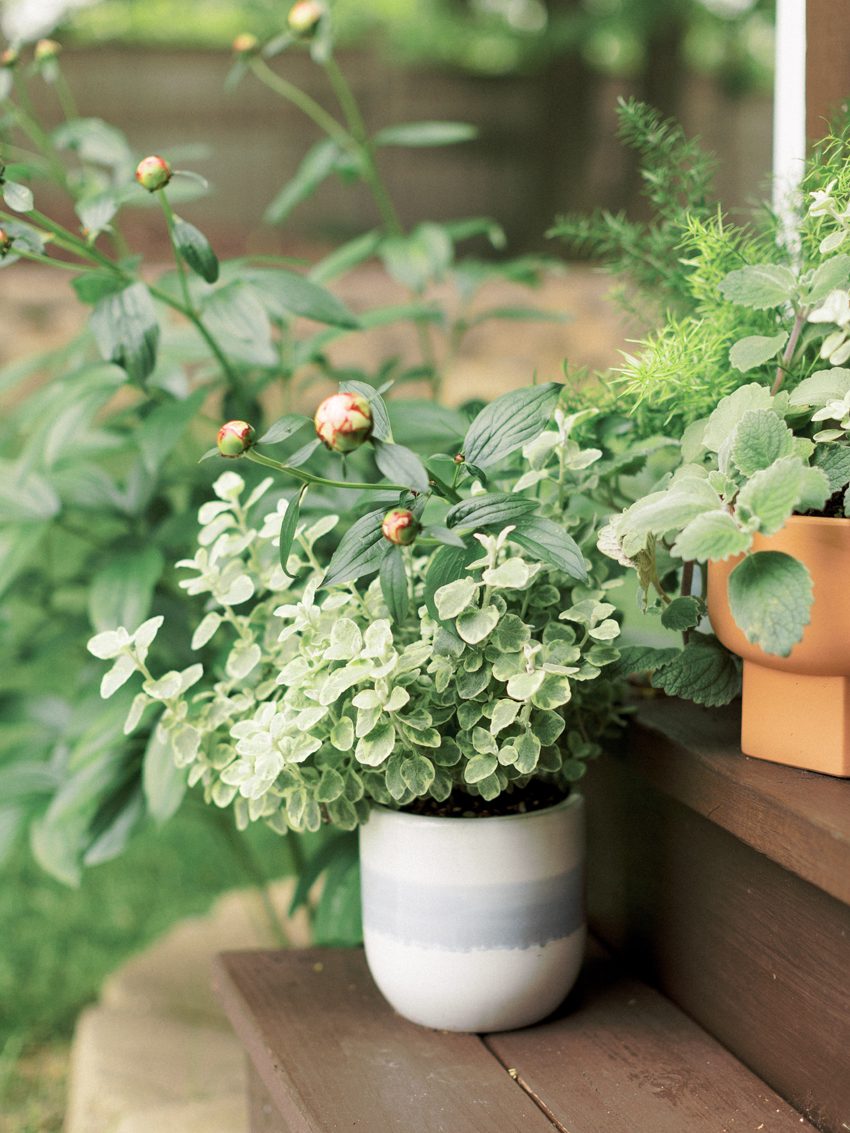 One of these years we will get around to having an actual vegetable garden; a longstanding dream of mine!

In the meantime our two railing planters with basil, oregano, dill, and rosemary suffice. We also have three large pots at the side of our home with tomatoes and yellow wax beans! Lachlan is enjoying the days we go out to see the progress our veggies have been having, which with the rain is a lot.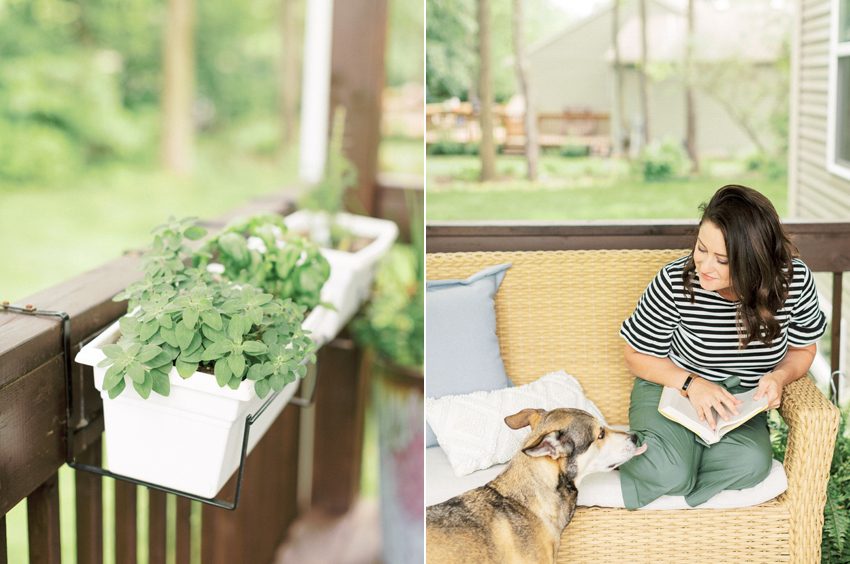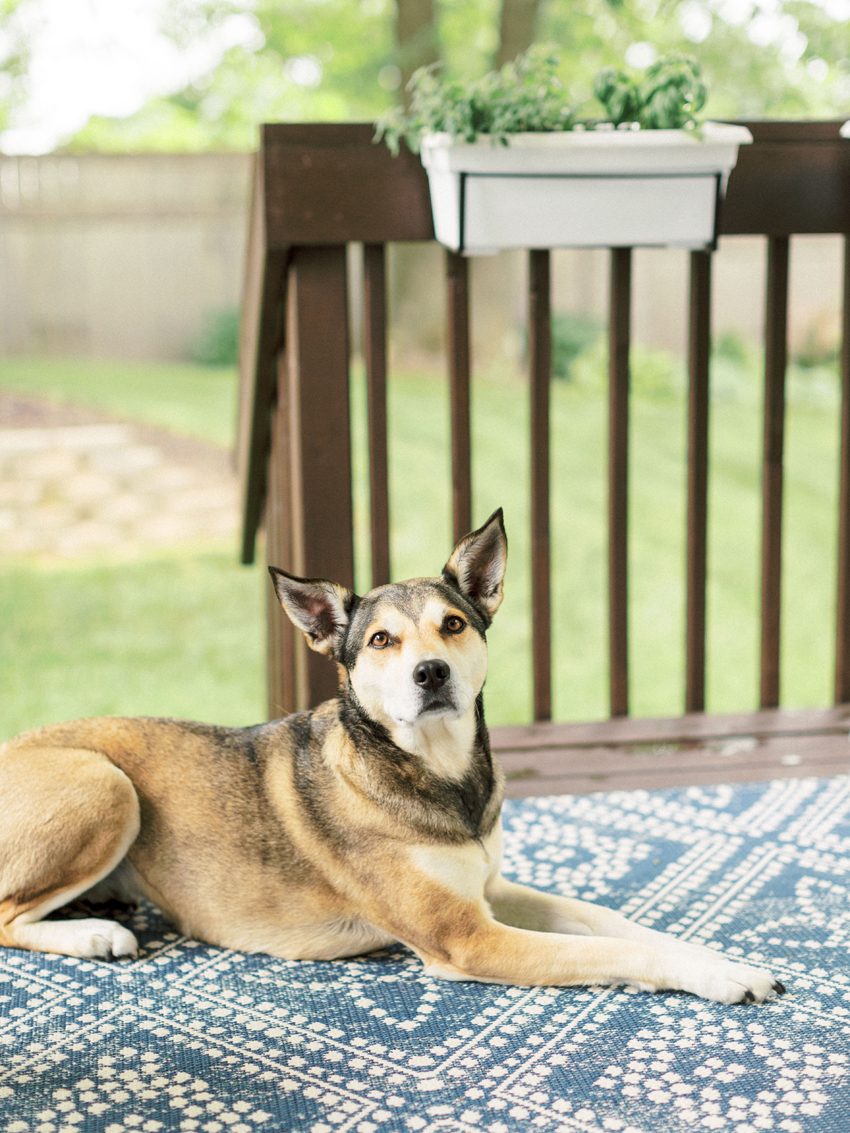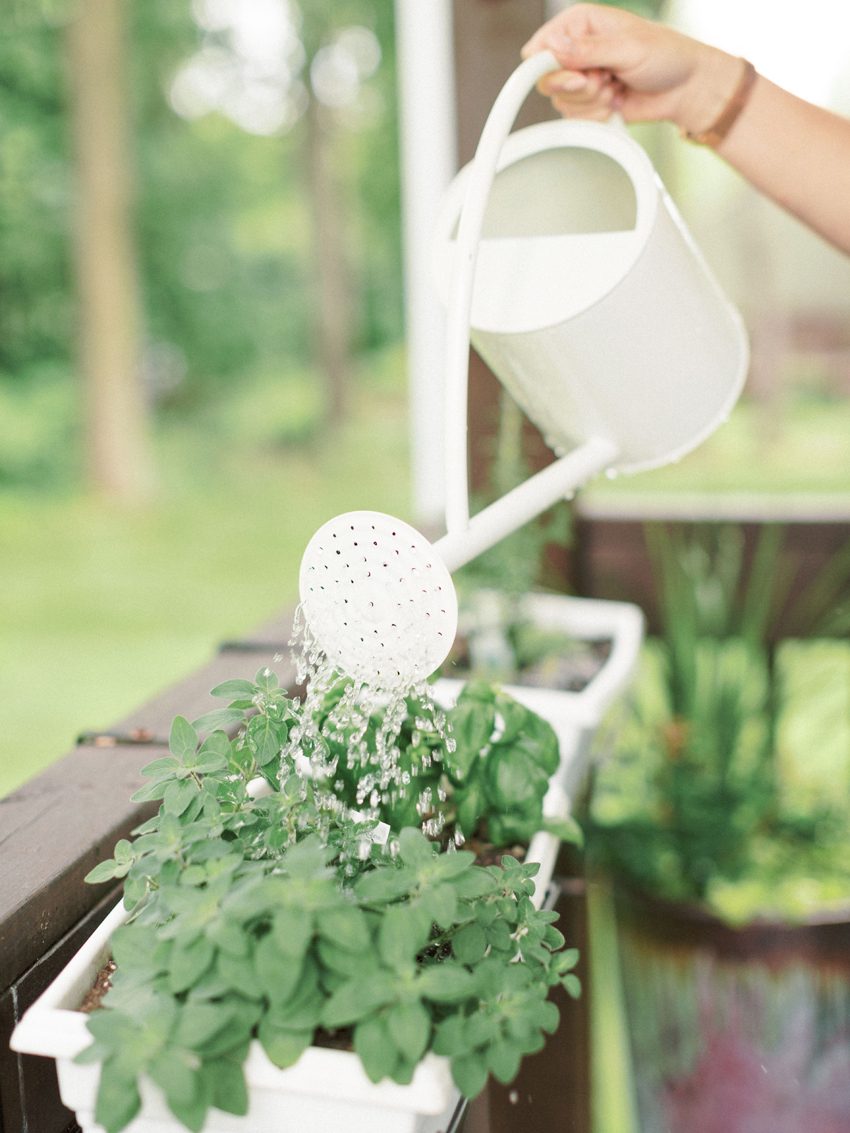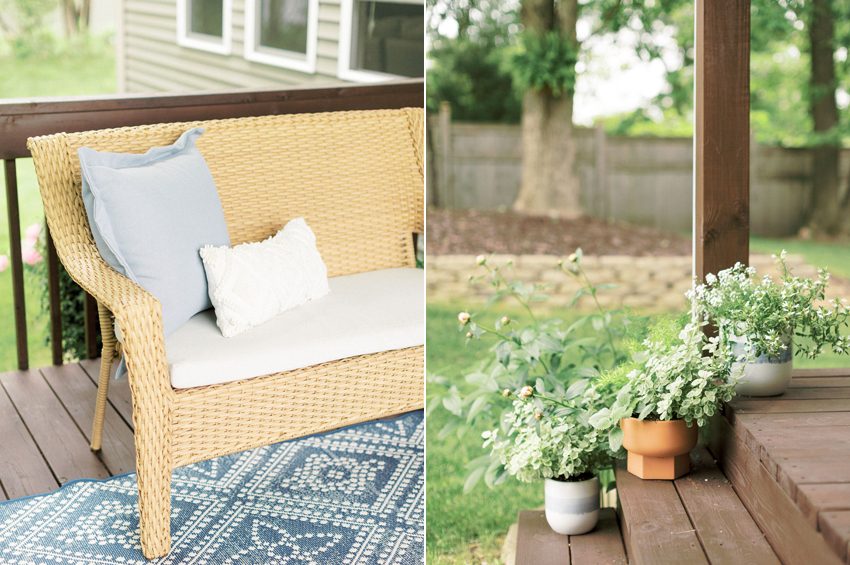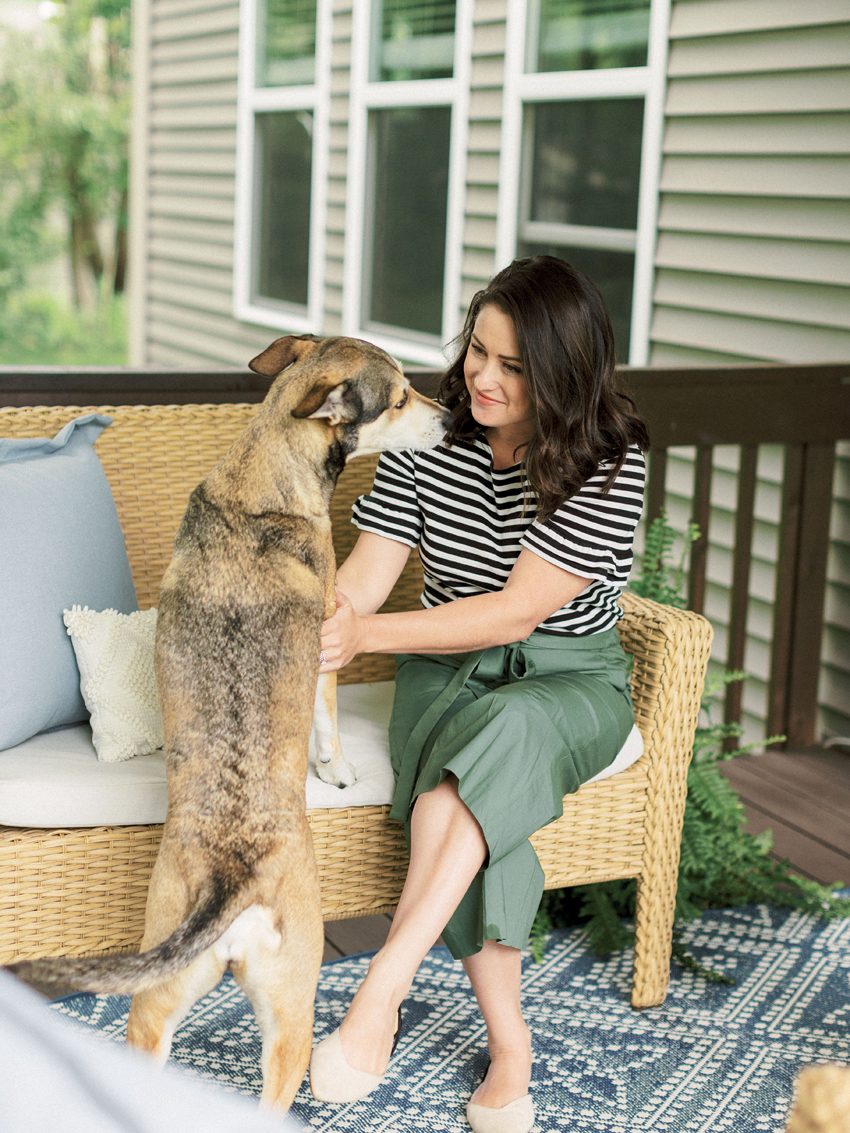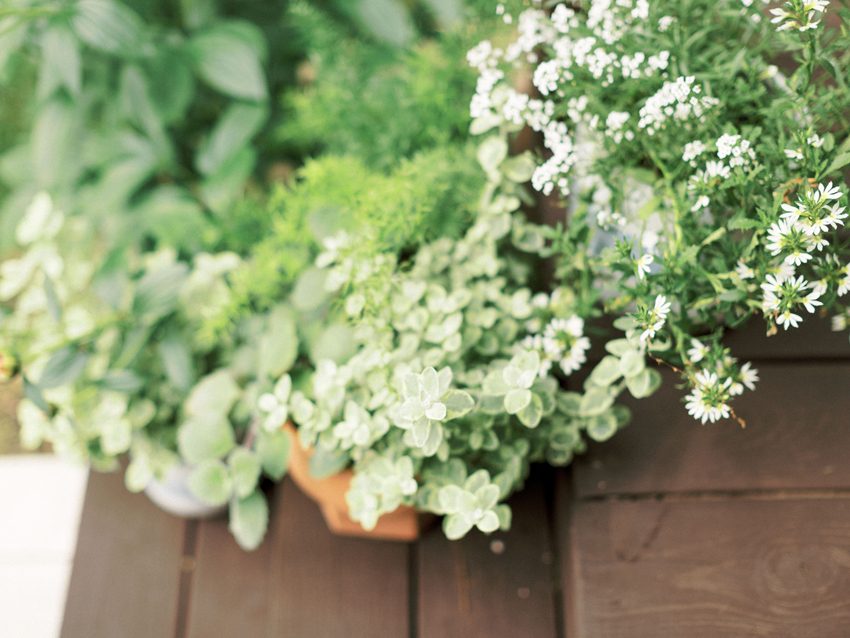 Now if only I could have you all over for an iced coffee on the back patio!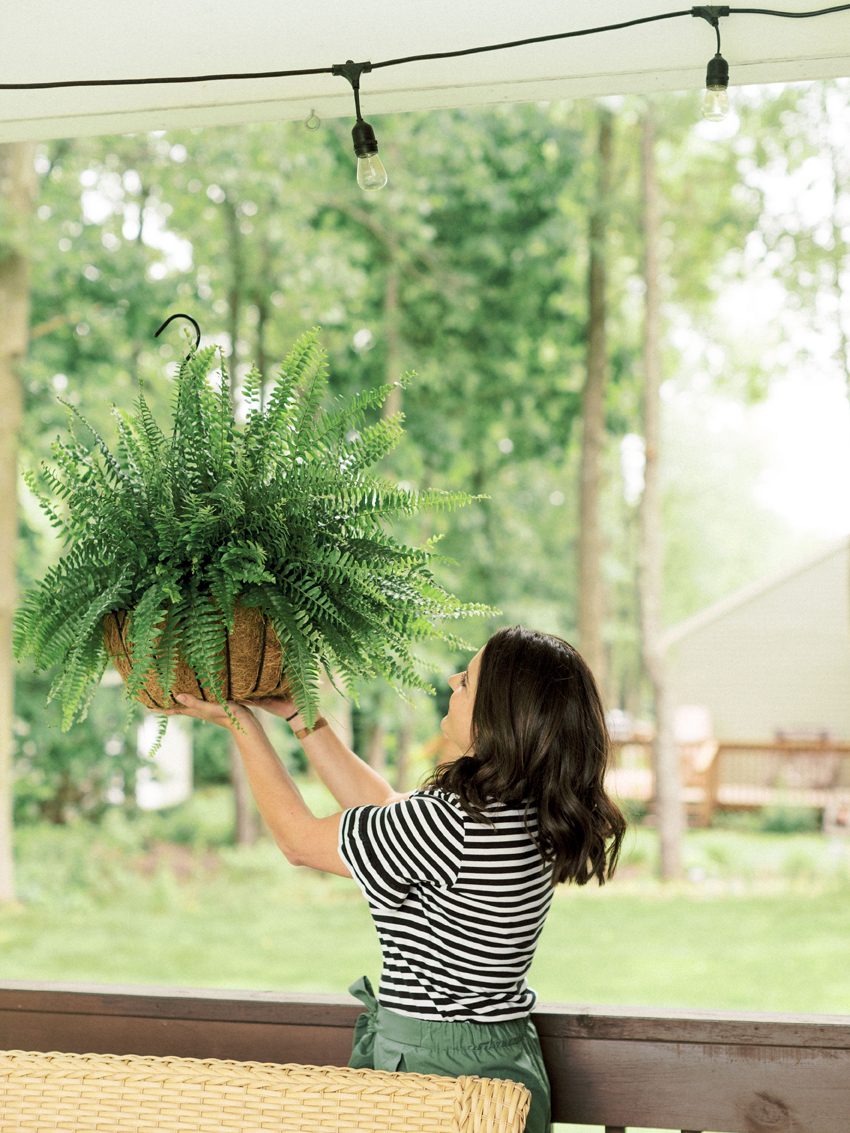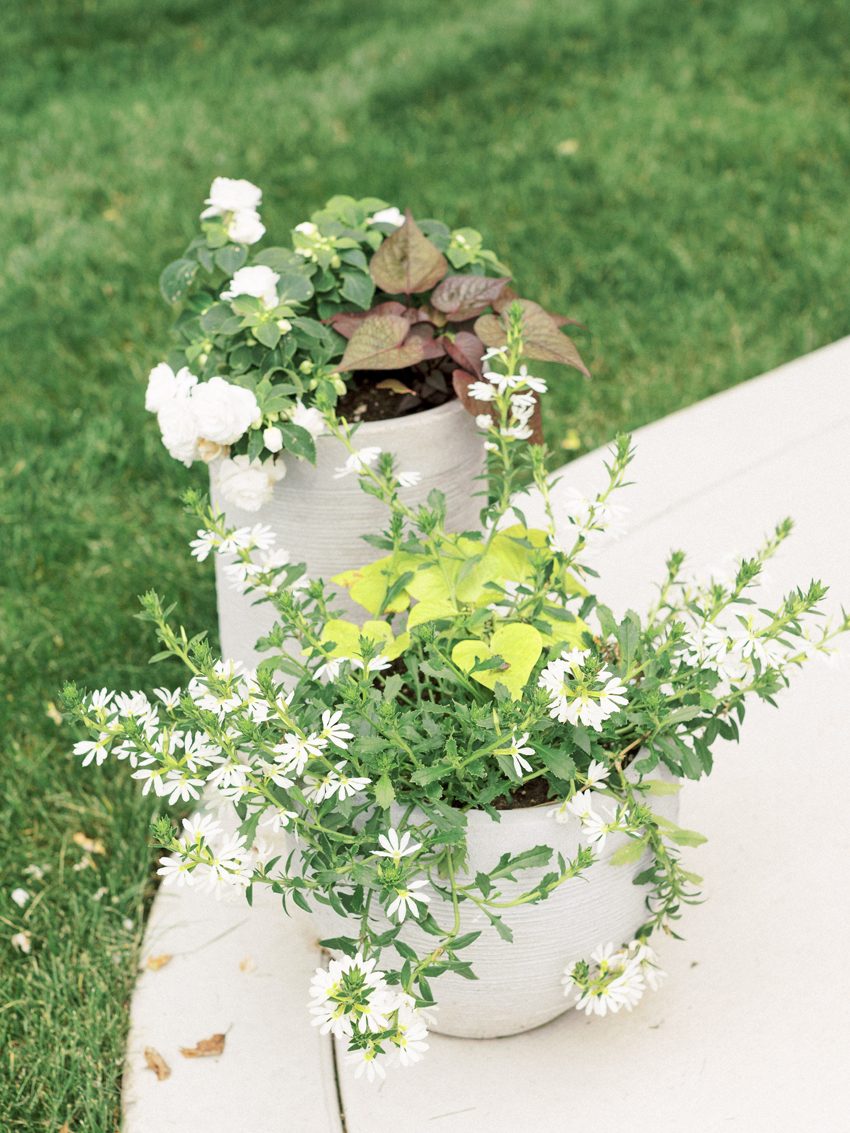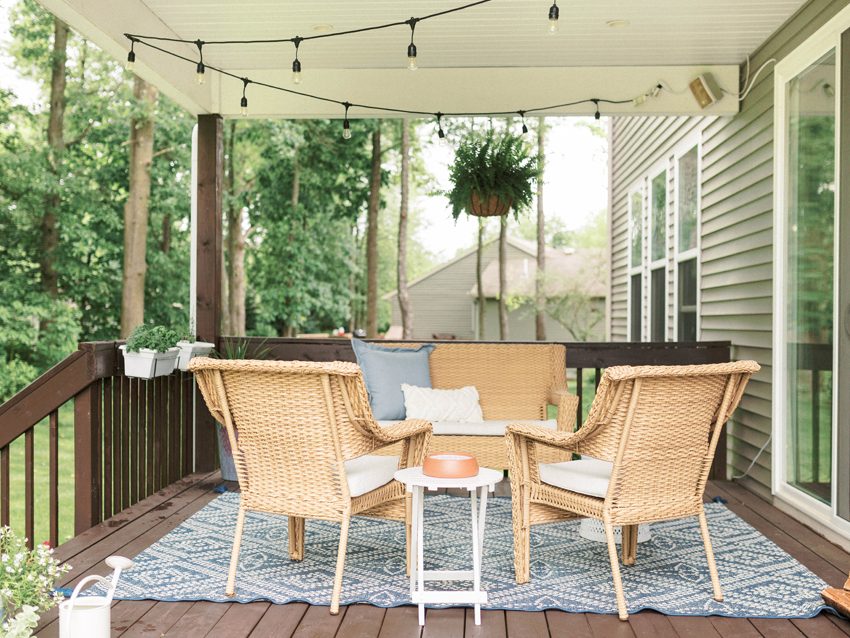 I hope you enjoyed this little tour and a slice of our peaceful backyard space. I'd love to know what some of your favorite outdoor spaces include or what your backyard dreams are made of. Join me in the conversation below! And finally, thank you as always to Sam for her lovely photos. Everything is sourced below for you. Xoxo

Furniture, rug, watering can, throw pillows, multiple-wick citronella candle: Target / adirondack chairs: Menards / Plants and baskets: Flowerland and Countryside Greenhouse / white side table and ceramic garden stool: Homes Goods / shirt and green tie pants: J Crew / slingbacks: Lulus