Last weekend I had the pleasure of representing my business at a bridal show hosted by Venue3Two. I don't usually participate in bridal shows as the RBC business model is pretty unique and we take on so few weddings each calendar year. But this venue is pretty special and right in line with our aesthetic so I jumped at the chance to join!

I were graciously given the creative control to display our set up however I pleased, so being one to maximize efforts and investment, I went with a 6-foot table set up editorial-style, small lounge vignette, and cocktail table for Betsi and me to stand by as we greeted and spoke with the couples and their families that attended.

My vision board for the event (because I always make a vision or an inspiration board!) was rich in texture and saturated with lots of black and elegant touches. But that darkness was juxtaposed with soft spring tones and of course, the prettiest dusty rose to make it feel feminine and romantic. I'm a big advocate for including black in the many designs we create, my love going back as far as our own wedding when I tied black lace around my wedding bouquet. We received many compliments on how unique our set up was but also how classically lovely it was.
Thank you to the very kind and professional staff at Venue3Two who put on an excellent event and not only took extreme care of their guests but of us professionals too; from ample set up and tear down time, catered lunch the day of the show, and a celebratory pizza and beer party (which I was sad to miss but alas I had to head home to prep for a week ahead with my boys), it was a great weekend! We look forward to working with you again soon.

Enjoy these beautiful photographs Samantha James Photography snapped for us before the show!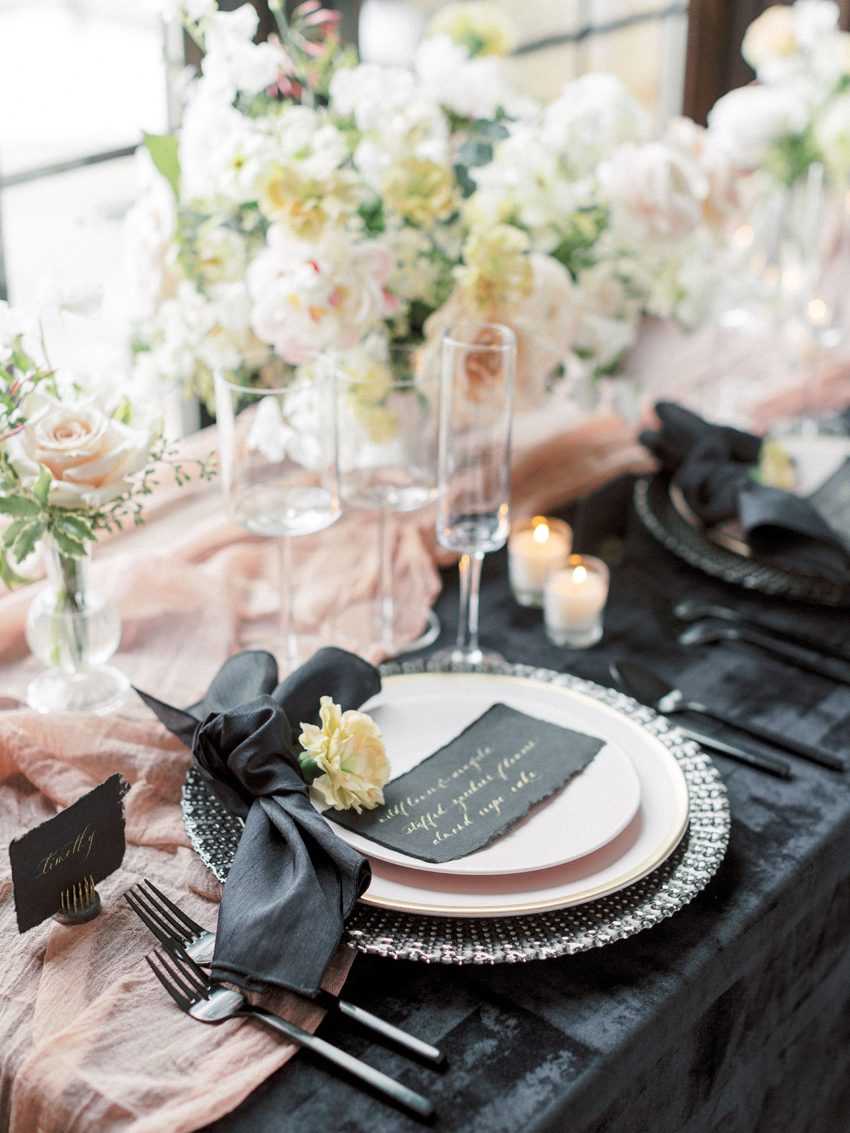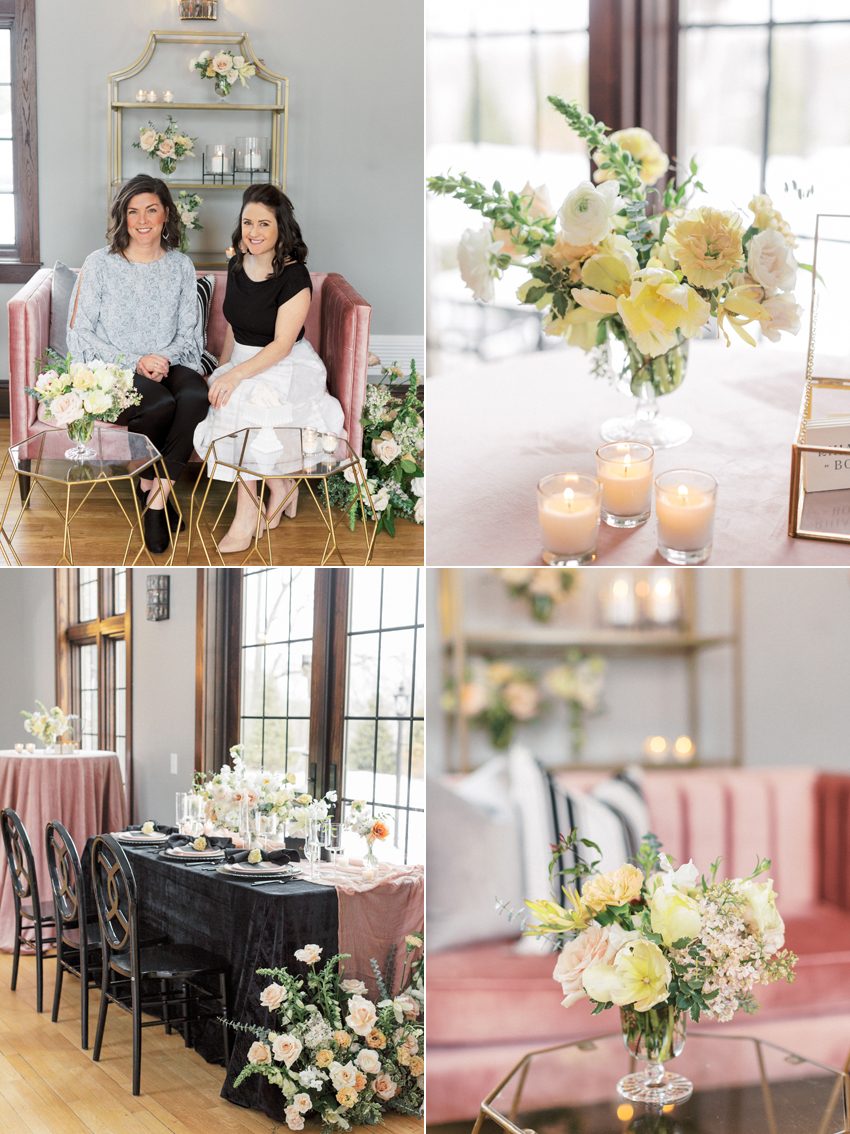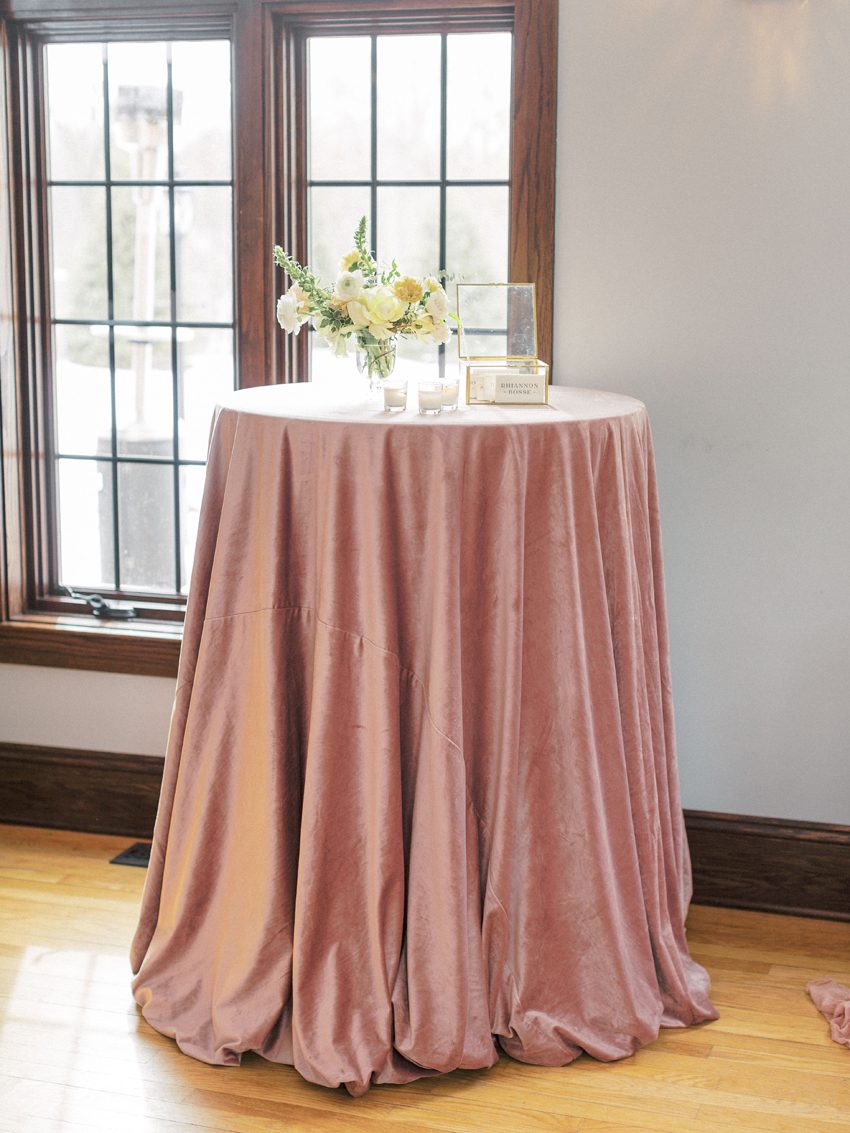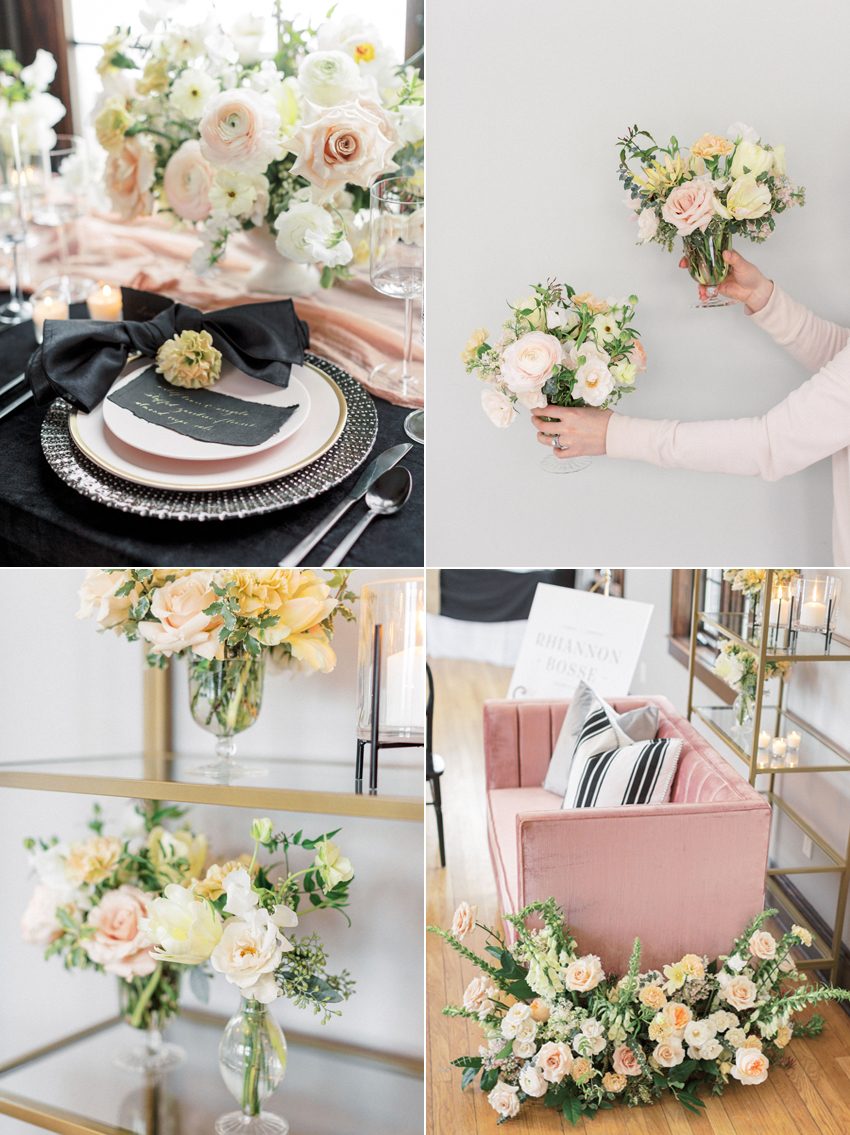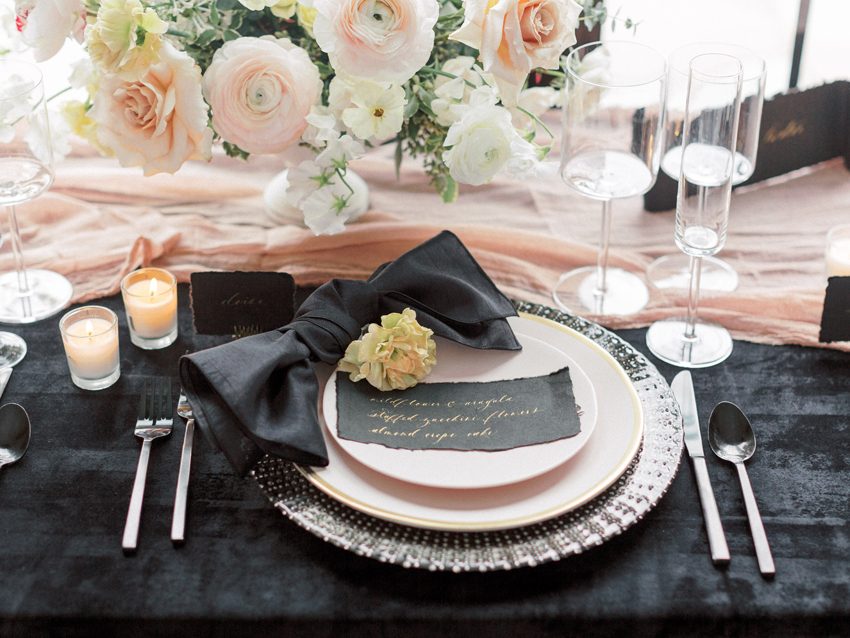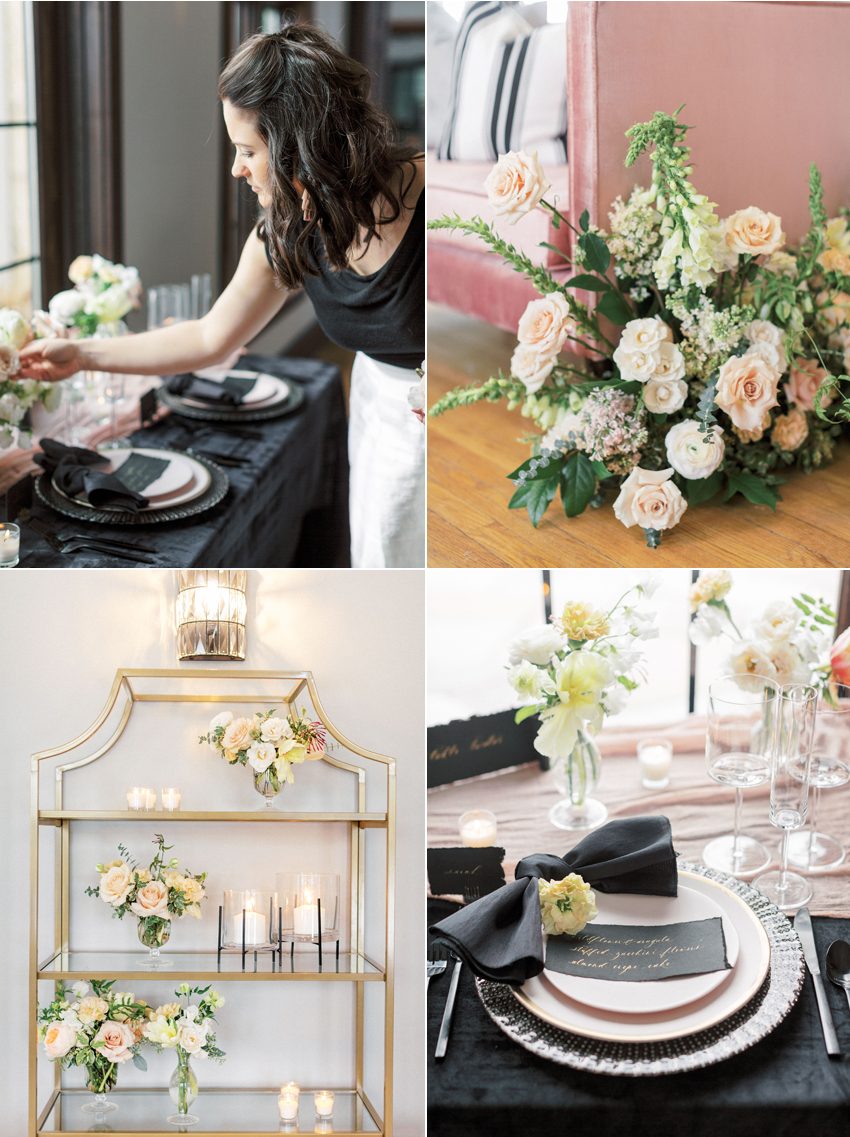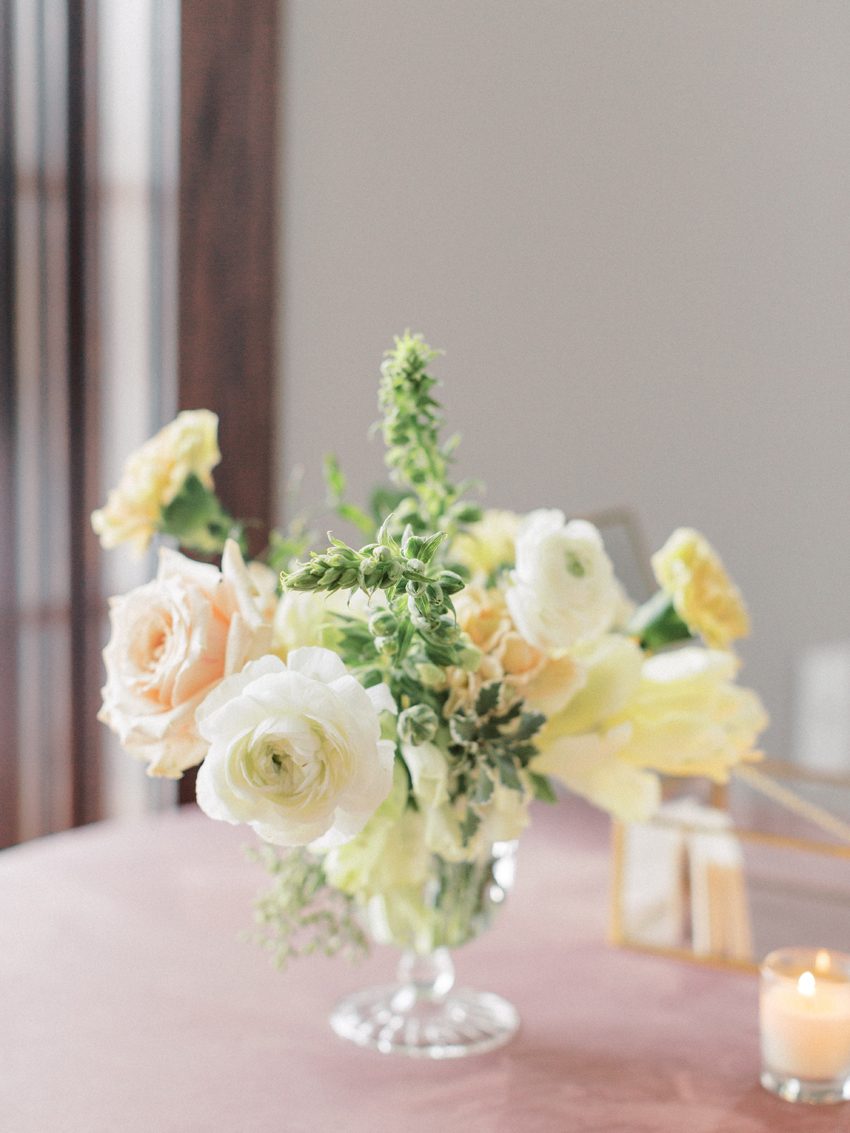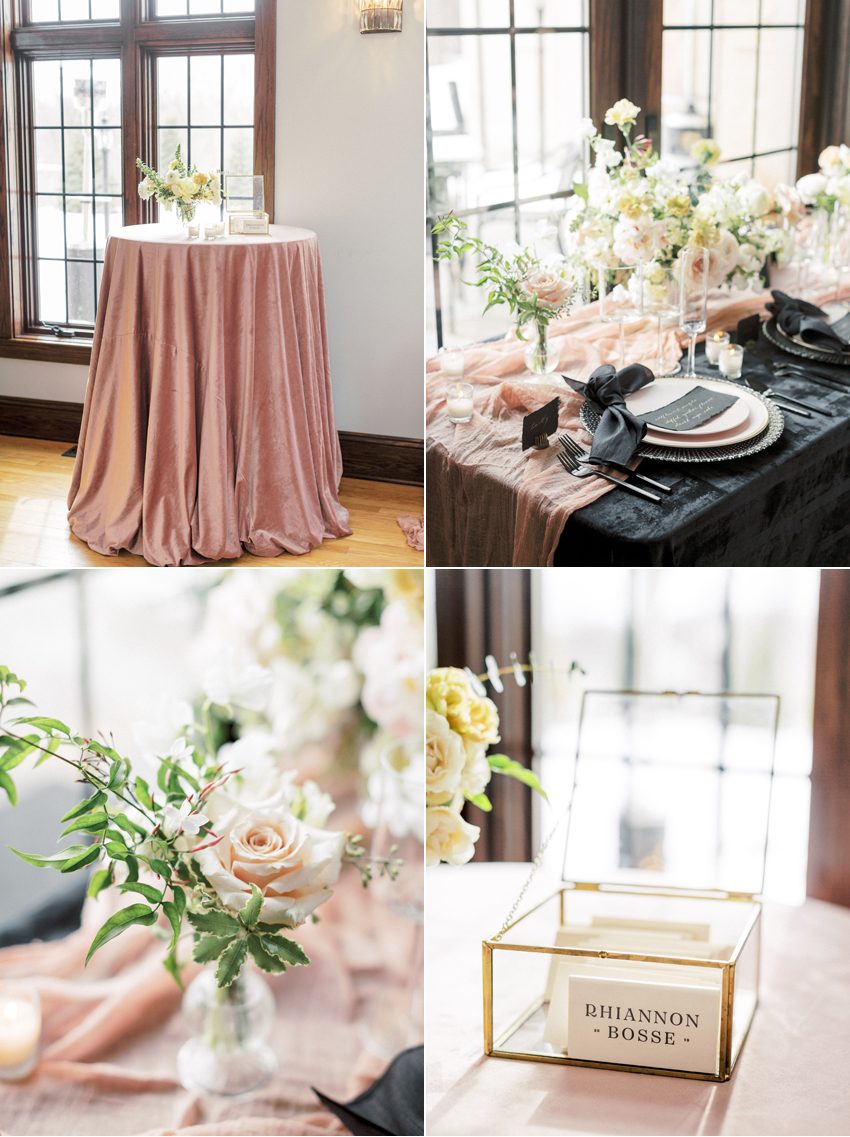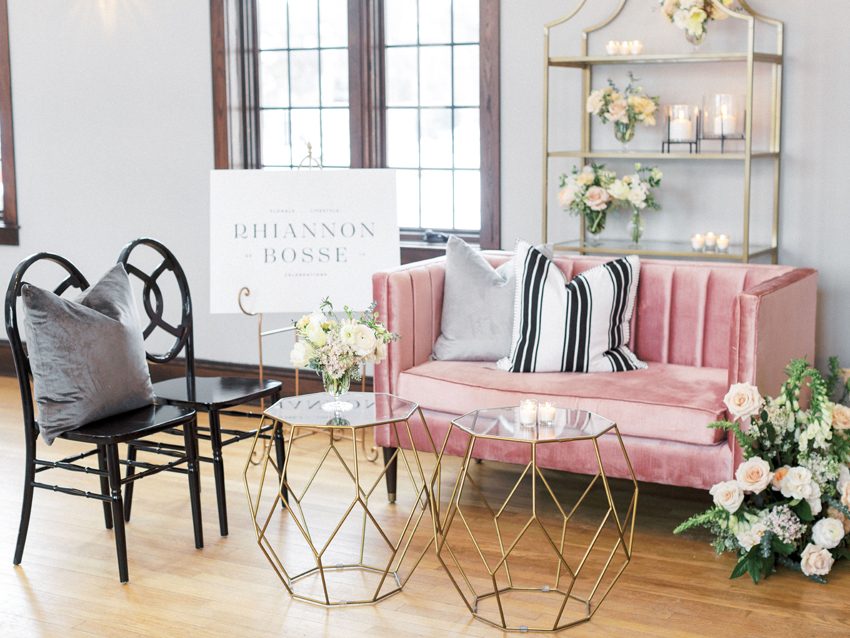 I'd like to also publicly thank some talented vendors who helped make our set up complete! Ciarra Claire for her calligraphy talents, Events by I Candy for the beautiful lounge furniture, Special Occasions West for the stunning linens, and Event Theory Grand Rapids for the one of a kind placesettings. If anything, Betsi and I felt like our time at the show really got us excited for the wedding season that's to unfold before us! It's going to be a beautiful 2019.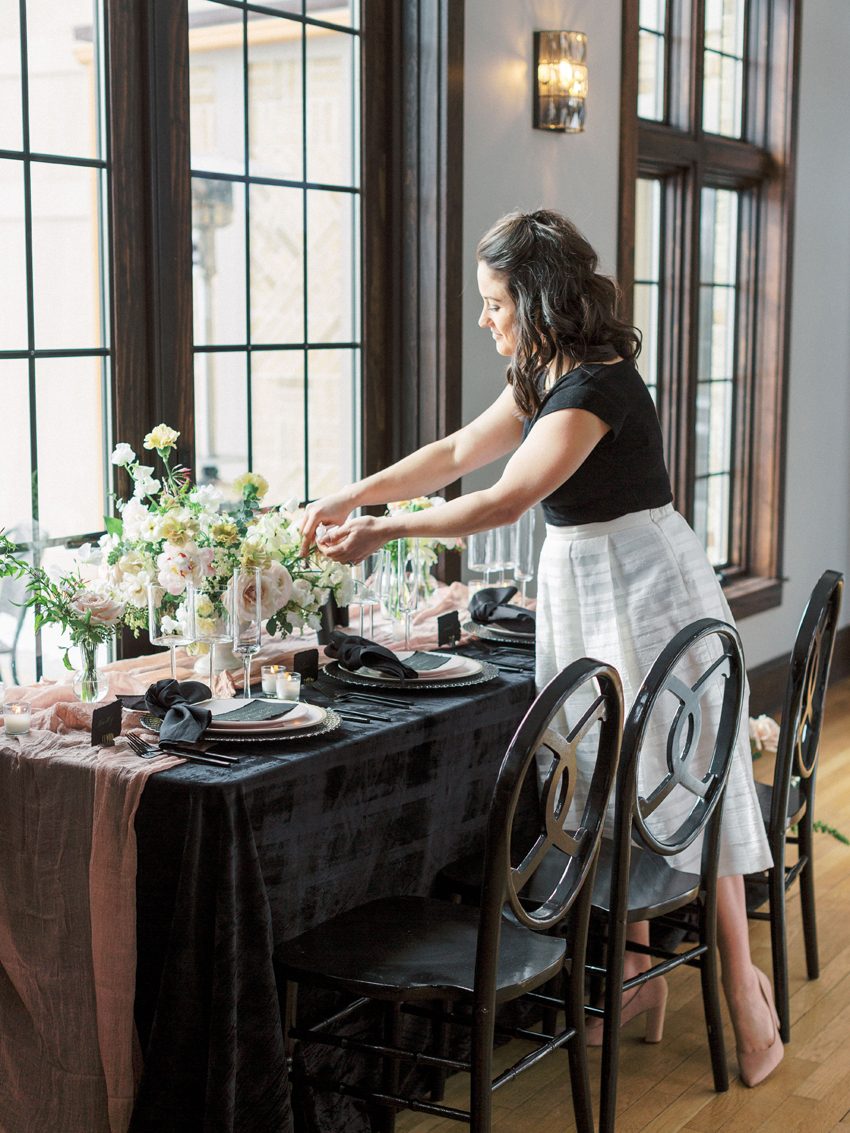 For any business professionals, are you an advocate for bridal shows and do you feel they help your business? I'd love to blog a post about bridal show tips and how to maximize your investment. For blog readers, I'd love to know what you think about this color palette! Does it feel like the perfect transition from a long winter into a sweet spring? The longer days have been a such a blessing so far to us here in Michigan!