Today's post showcases the last two 2018 private workshops I hosted before I went on my maternity leave!
And how fitting that Nicole, one of the women featured here today, welcomed her baby girl just a few weeks before I gave birth to Ev. It was a fun experience getting to host a private workshop with a first time expecting mama and getting to talk shop from the perspective of a work from home mother. Our bellies kept getting in the way of one another during the styling portion of things and made for a lot of laughter! And of course, on a separate note, I love private workshops when the 'student' is actually a business duo so you'll see more below on another talented pair (like the one in this post) I had the pleasure of working with last summer.
It was a full spring and summer hosting such talented women in my home and these photos get me very excited to do it all over again soon. I am also grateful and humbled by the people who make these experiences possible, and feel confident their time here is greatly influencing and making the wedding industry a better place. What can be better than a ripple effect of greatness? Enjoy some of my favorite images throughout this post along with a few details about each student, their business, and highlights of their beautiful work.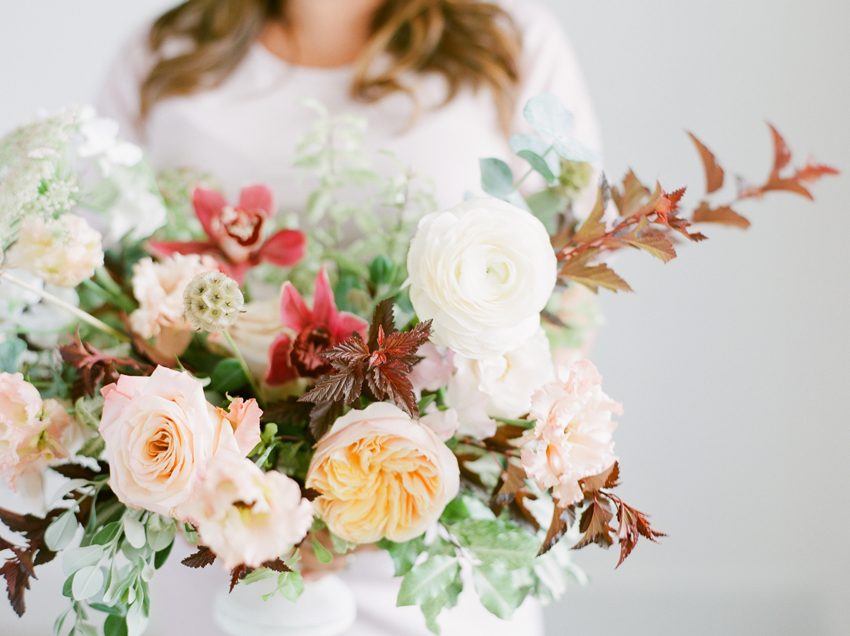 Please meet Nicole from Compose Events!
Nicole hails from the east side of the state where she serves as the wedding planner, designer, and now, florist of her company. Nicole has an organic and feminine approach to her work but even better, a personality that is warm, kind-hearted, and inviting. I greatly enjoyed not only our conversations throughout our two days together but seeing her natural talent when it came to the floral side of things. Prior to our time together Nicole had very little to no floral experience. And perhaps this will surprise you when you look over the images from Kelly Sweet Photography, as you can tell she understands visual harmony, movement, and shape in her work like that of a seasoned professional. I cannot wait to see how Nicole serves her clients this season, and how her business continues to evolve in the future, especially as a new mother.
A few thoughts from Nicole:
"As somebody who recently made the conscious choice to expand her wedding planning and design business into floral design, I knew I needed and wanted to invest in professional guidance and hands on practice. I spent weeks if not months researching various opportunities. After taking a group workshop and then speaking to Rhiannon on the phone, I knew instantly it was the right choice for me. Our business and personal values as well as aesthetic preferences aligned so much, that I knew it would be an opportunity I couldn't pass up. And I was right.
Our time together was just as I hoped it would be and exactly what I needed. I only wish we had more time together to discuss business, flowers and life. Her down to earth approach, sincere interest in you and your business, and skill set were the perfect combination. After our time together, I left feeling confident, excited and couldn't wait to put my new skills to work. It was amazing how many times throughout the day, I had "a-ha" moments. So many things continued to "click" in my head during our conversations and this investment saved me hours upon hours of troubleshooting, researching and what I am sure will be costs. Overall, I am so grateful for this opportunity and so eager to put my skills to use."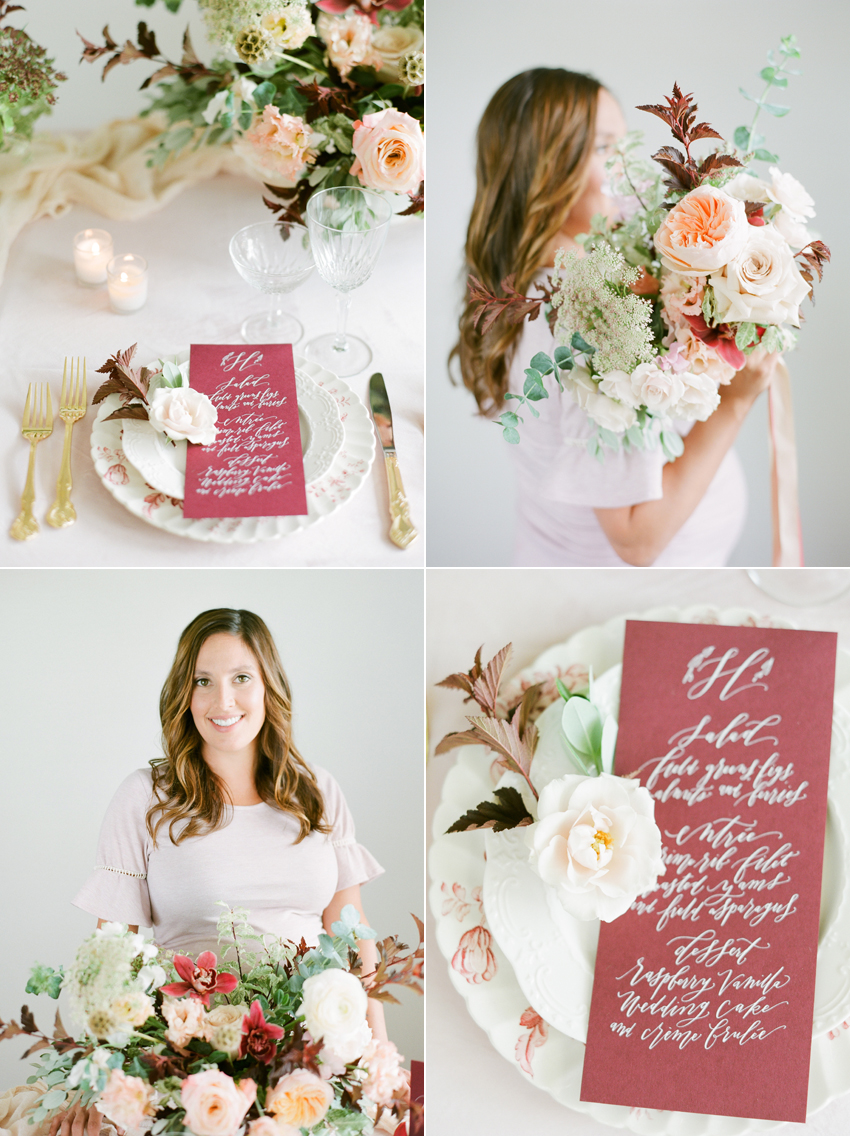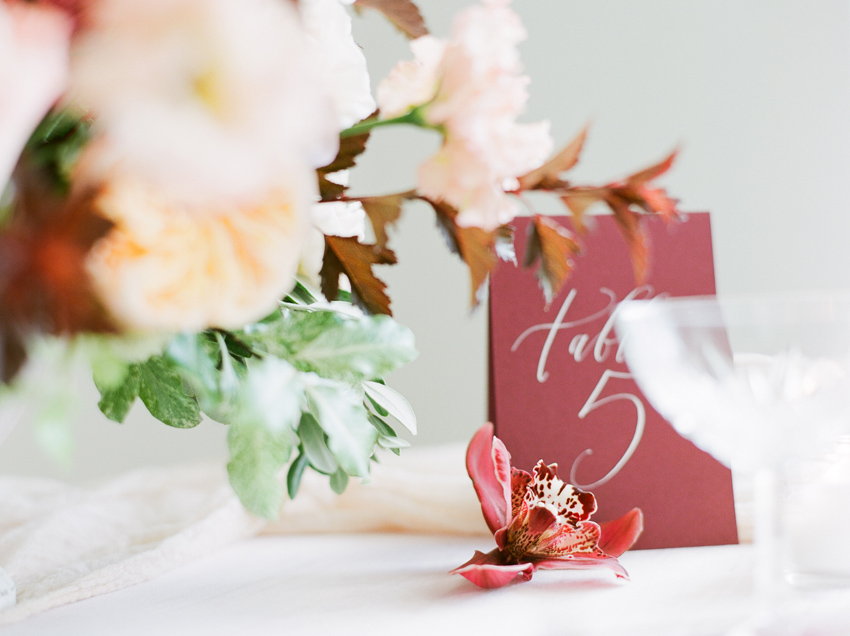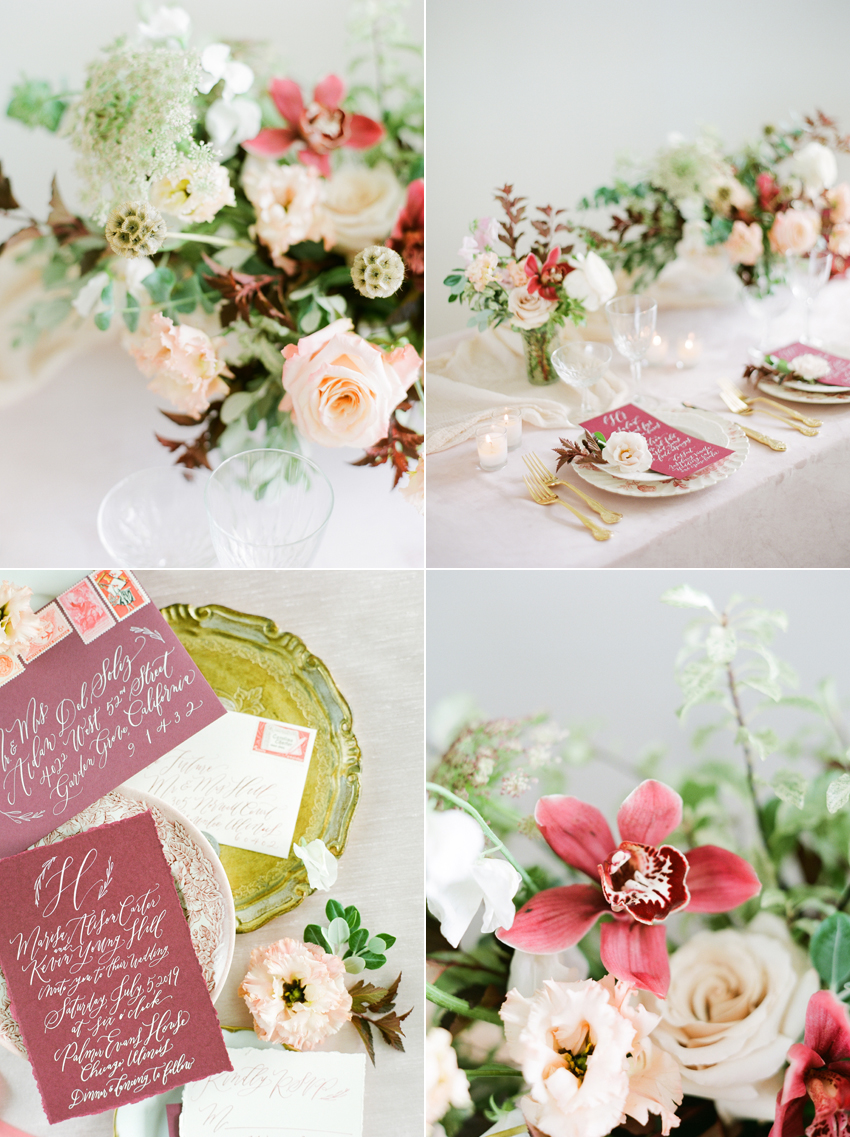 The color palette for Nicole's experience was a starting point she selected in our initial brainstorming call together, then I honed in on it with with floral and decor selections to make it unforgettable. Berry tones, orange, coral, and peach with the dark foliage from the nine bark branches: I can't think of a more perfect end of summer and start of autumn palette. The calligraphed paper pieces from Prairie Letter Shop and stunning placesettings from Gigi & LaClede helped pull everything together with the textures in the arrangements (and I loved that Nicole trusted me and used those gorgeous deep burgundy orchids in her designs!). The linens are from Special Occasions West and beauty as always by the talented Hanna Wagner Design. Isn't this a beautiful set up?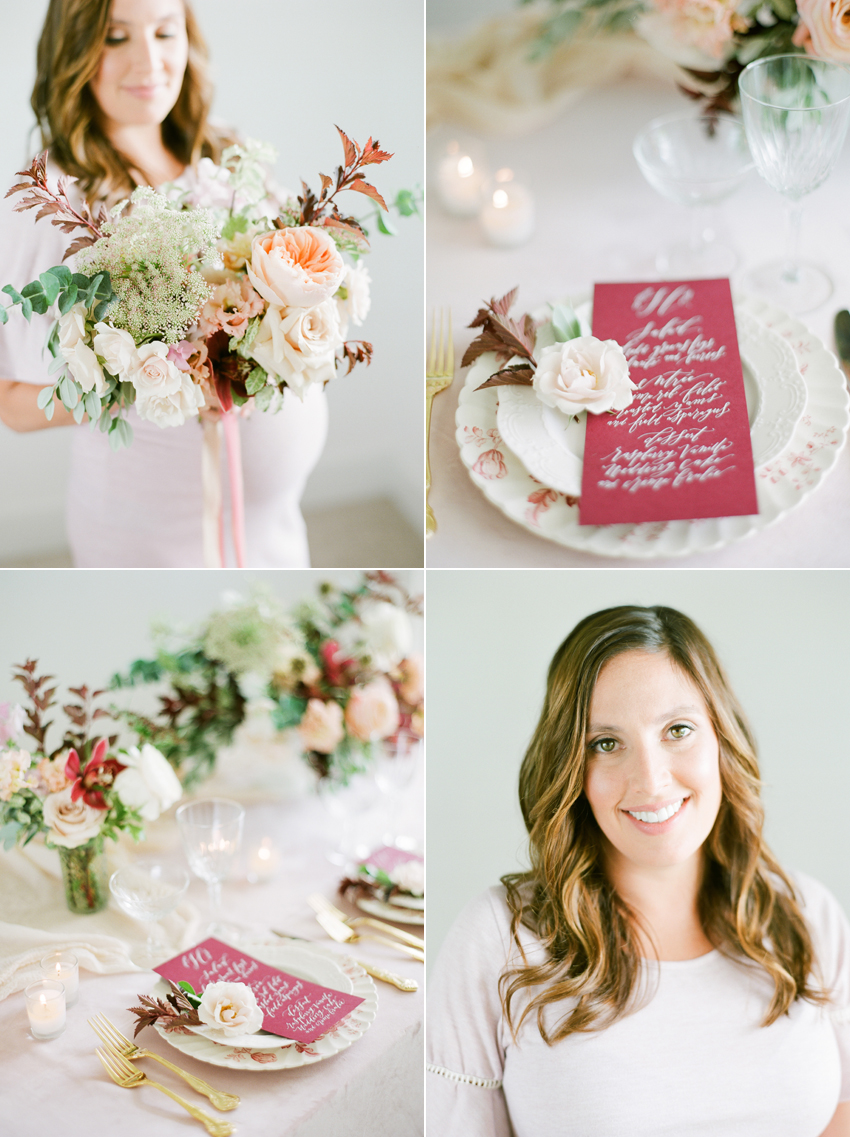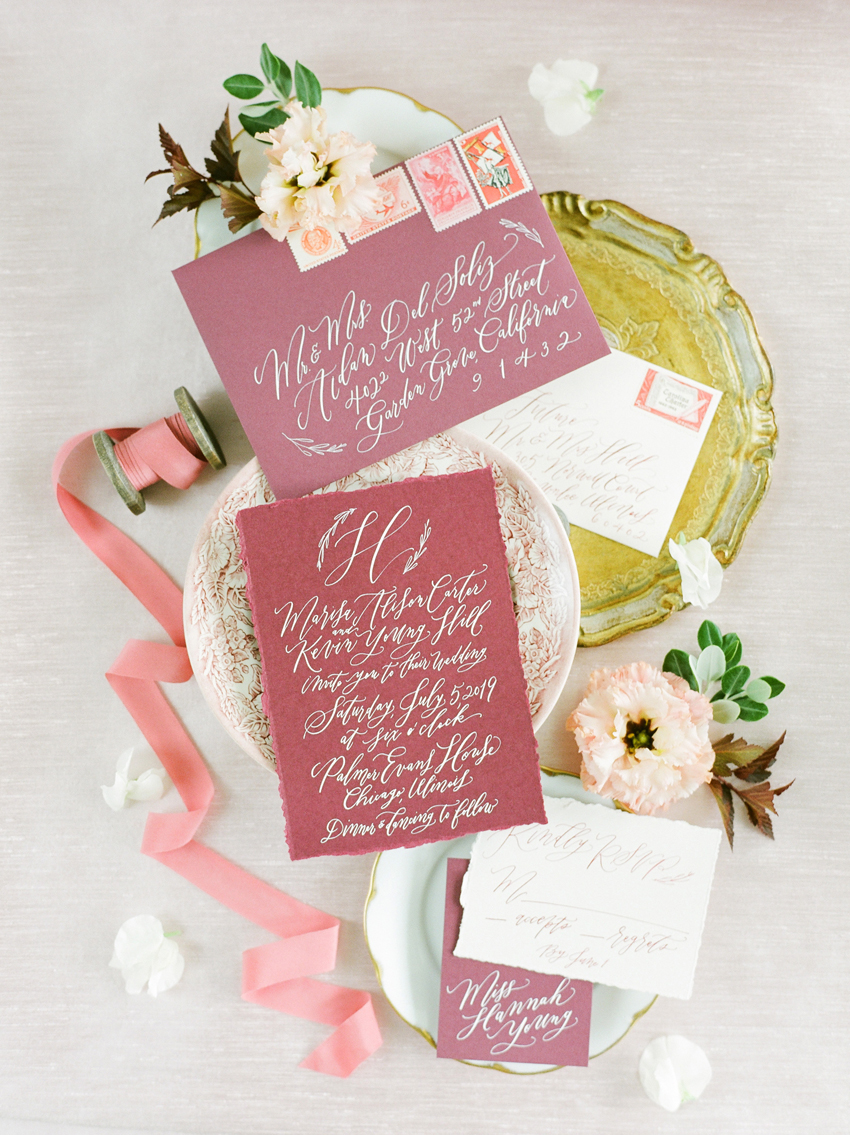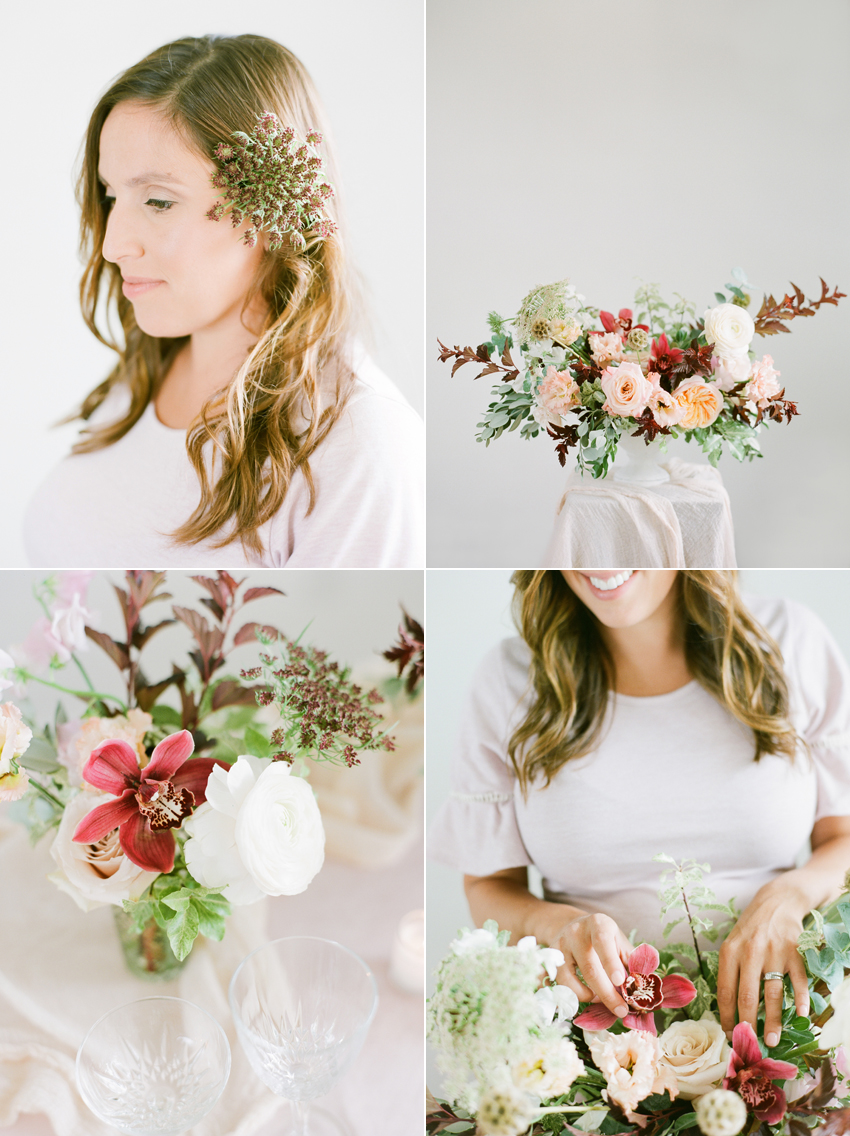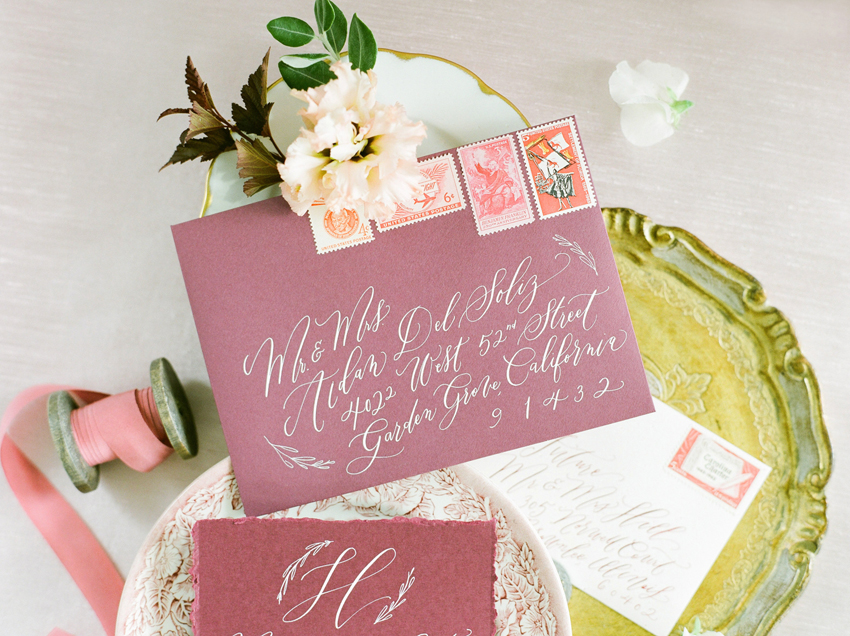 And my favorite photo (biased, I know) is this one below! My passion for working mothers is FIERCE.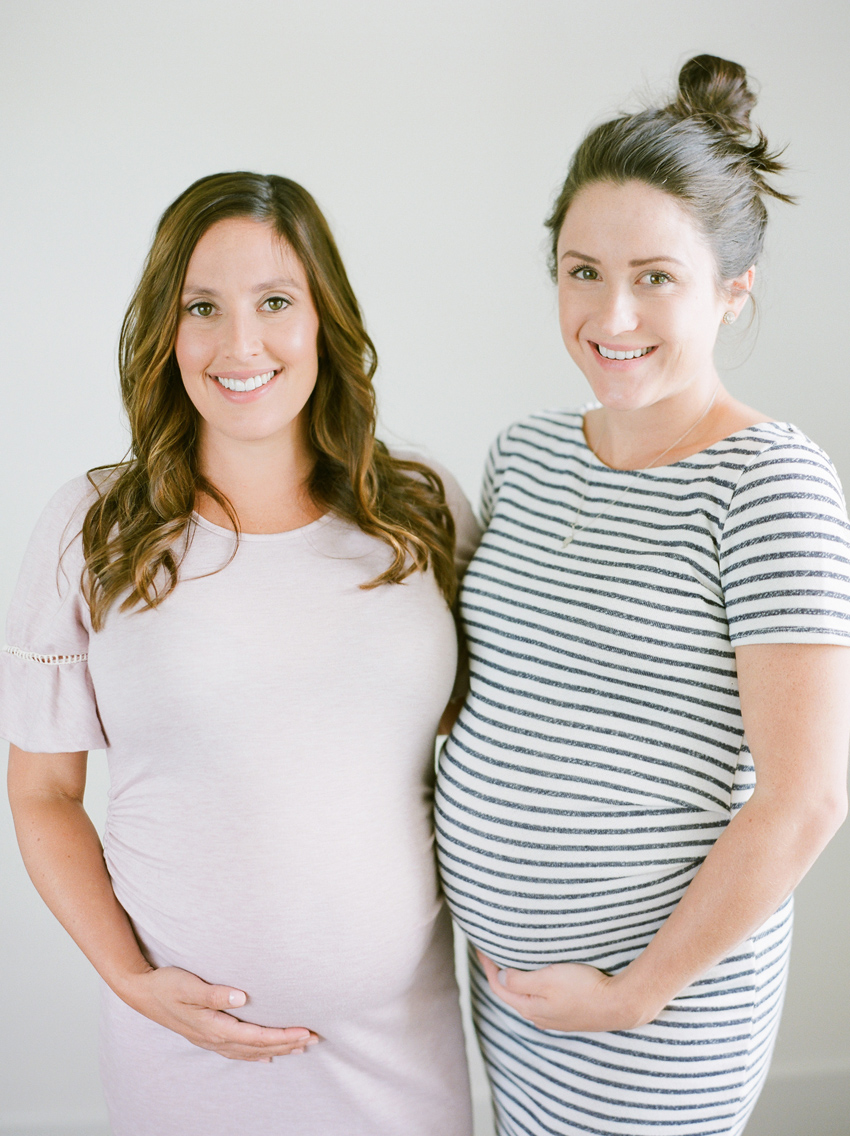 And finally, meet part of the talented team behind Honey & Heart Events, Taylor and Jordanna.
Taylor is the floral designer behind Aurora Blossoms but now serves as the in-house florist for Honey & Heart Events, which Jordanna and Carolynn (not pictured) run together. During Taylor and Jordanna's time with me there were many conversations about restructuring their unique business model in a way that benefitted everyone's needs and desires. Creating clear boundaries for one another was important as they moved forward into preparing for 2019 bookings and from what I've heard it's been a success from them doing just that! These gals felt like old friends when we met and had such an eagerness to learn everything they can to best serve their clients while growing their business. It was such a pleasure working with them!
A few thoughts from Jordanna:
"I'm so thankful for the opportunity to have learned from Rhiannon and that she welcomed us into her home with open arms. As a new business, I was nervous to take the leap to learn from one of the most incredible wedding planners I know, but Rhi made us feel so comfortable and taught us so many valuable lessons that will serve our growing business for years to come. While we came away with countless practical business tips, my biggest takeaway was the confidence to structure our business to fit our lives and families and to set those boundaries early and stick to them. I loved everything about the workshop – the dinner together was like a dinner between old friends, and the floral arranging the next day was an amazing learning experience. This workshop has changed the course of our business and we are so excited to implement everything we have learned. I am forever grateful to Rhi."
And some words from Taylor:
"I have attended past workshops but working with Rhiannon was different. She was welcoming and friendly to where she felt like a best friend. She was so sweet, down to earth, and passionate about her business. She genuinely cared about our time and making it unique and special for Jordanna and I. She has taught me the tools to stand out from other businesses and how to use these tools to be successful, while balancing family and work. It was a wonderful opportunity to learn from her. I feel like I've become a better floral designer and business woman. I've left with so much more confidence is my style and work."
Enjoy some of the beautiful floral work these lovely women created! And as always a big thank you to the professionals who helped make Taylor and Jordanna's time worthwhile and rewarding. Hanna Wagner was on deck for beauty, Alex from Prairie Letter Shop handled all of the stationery, Gigi and LaClede supplied placesetting rentals, and Samantha James Photography captured everything as beautifully as ever.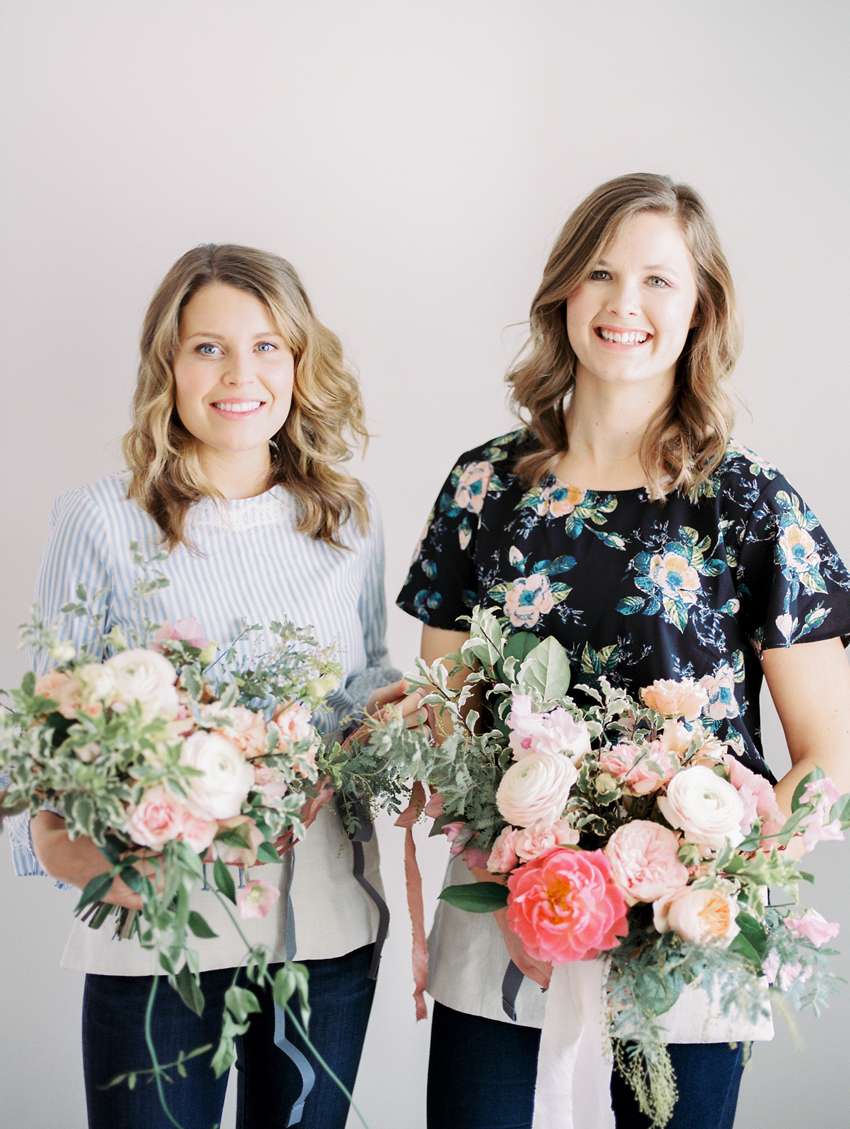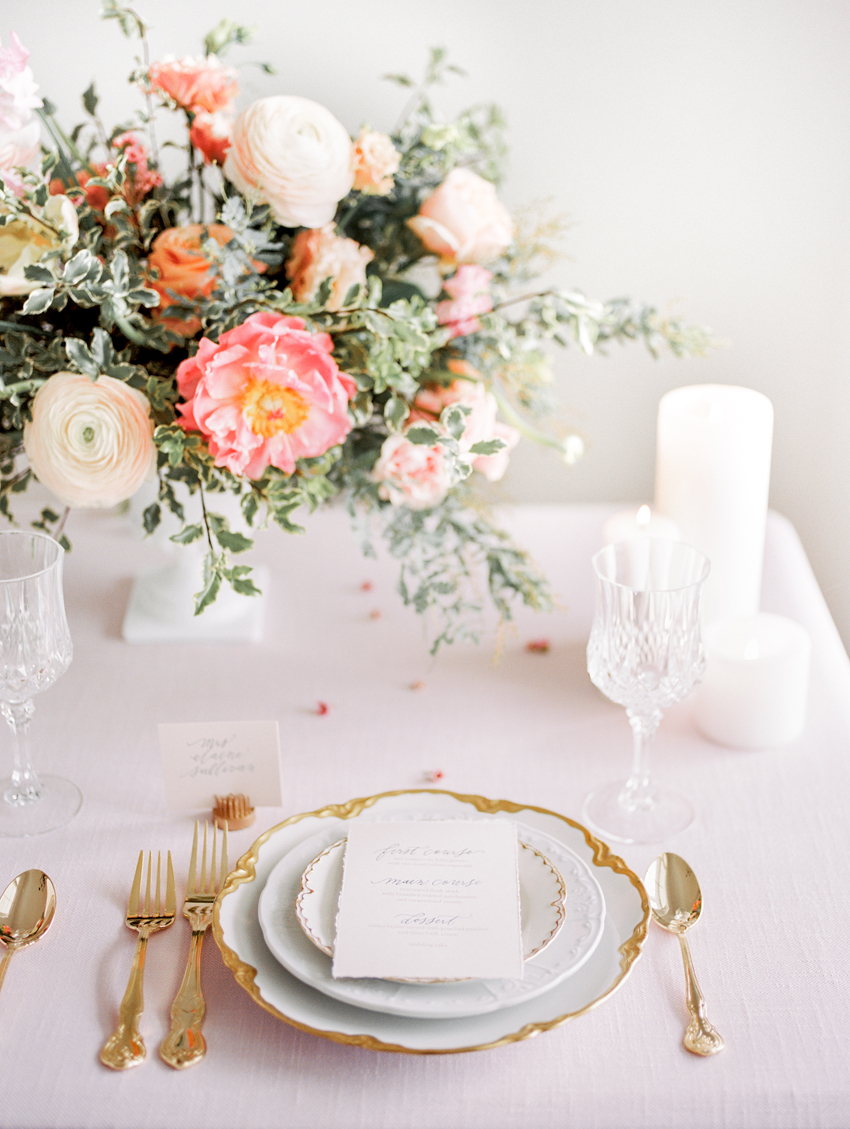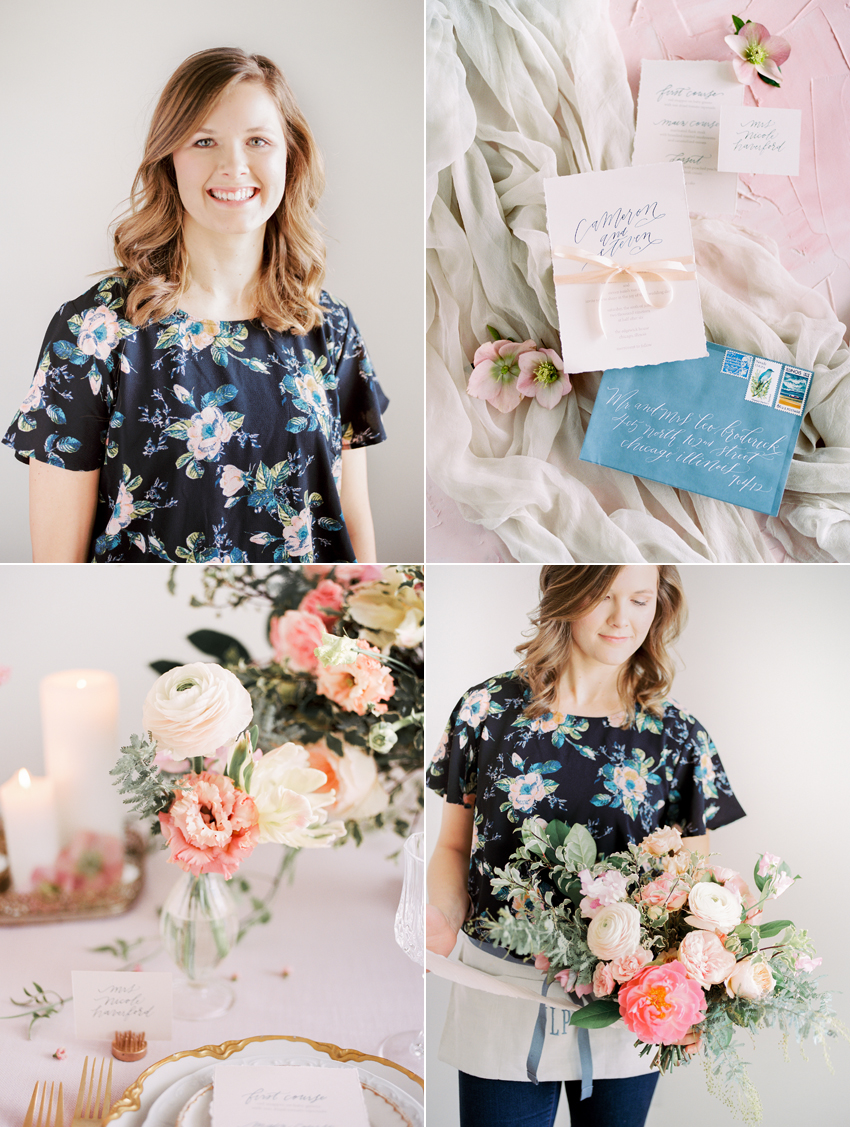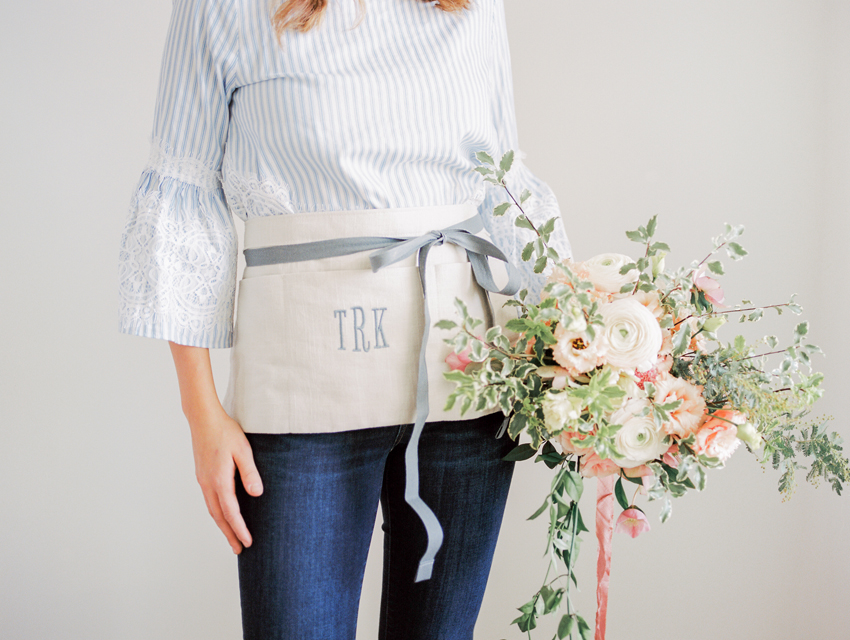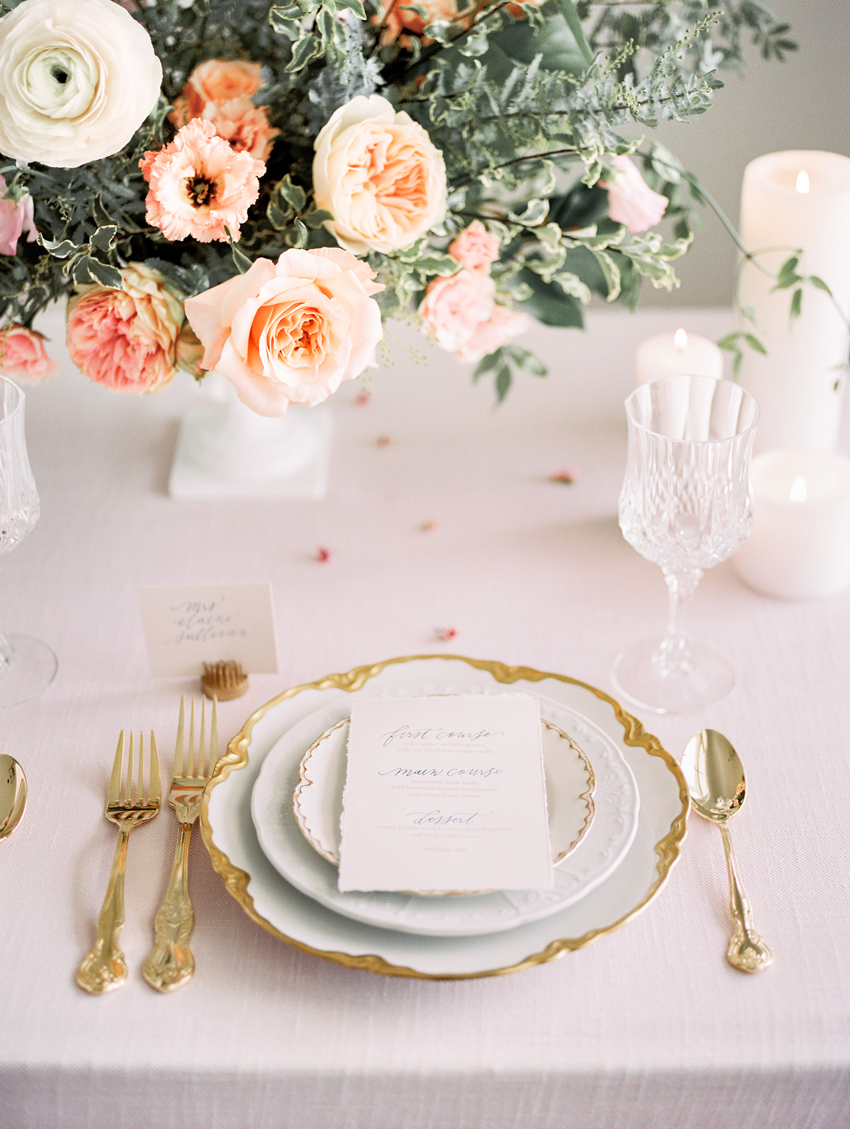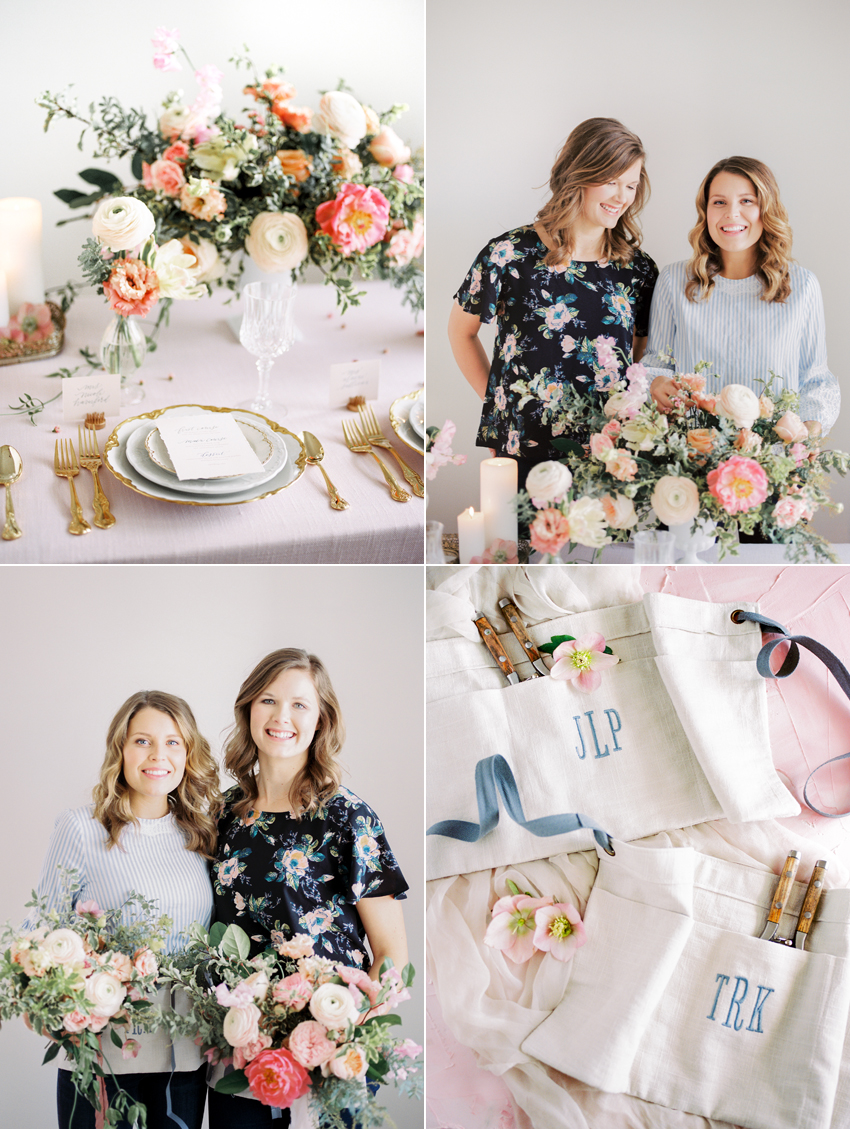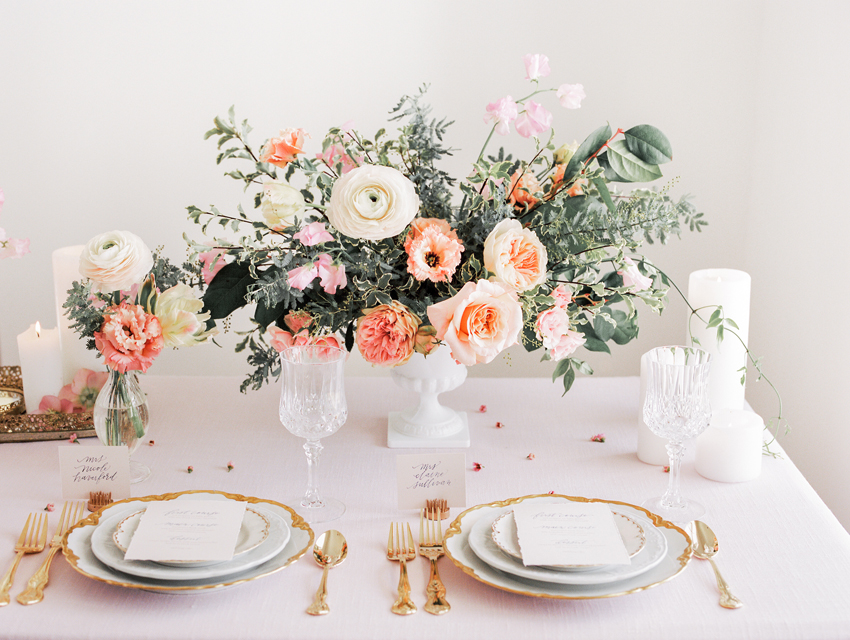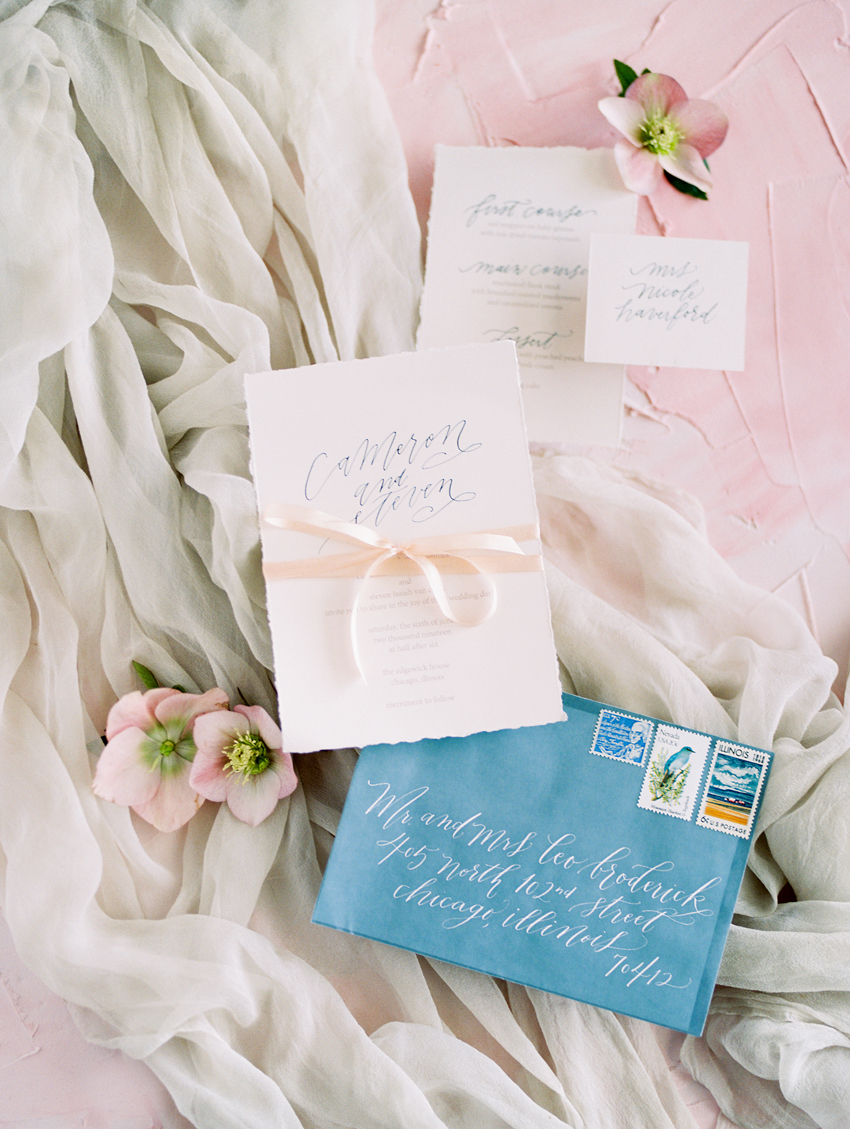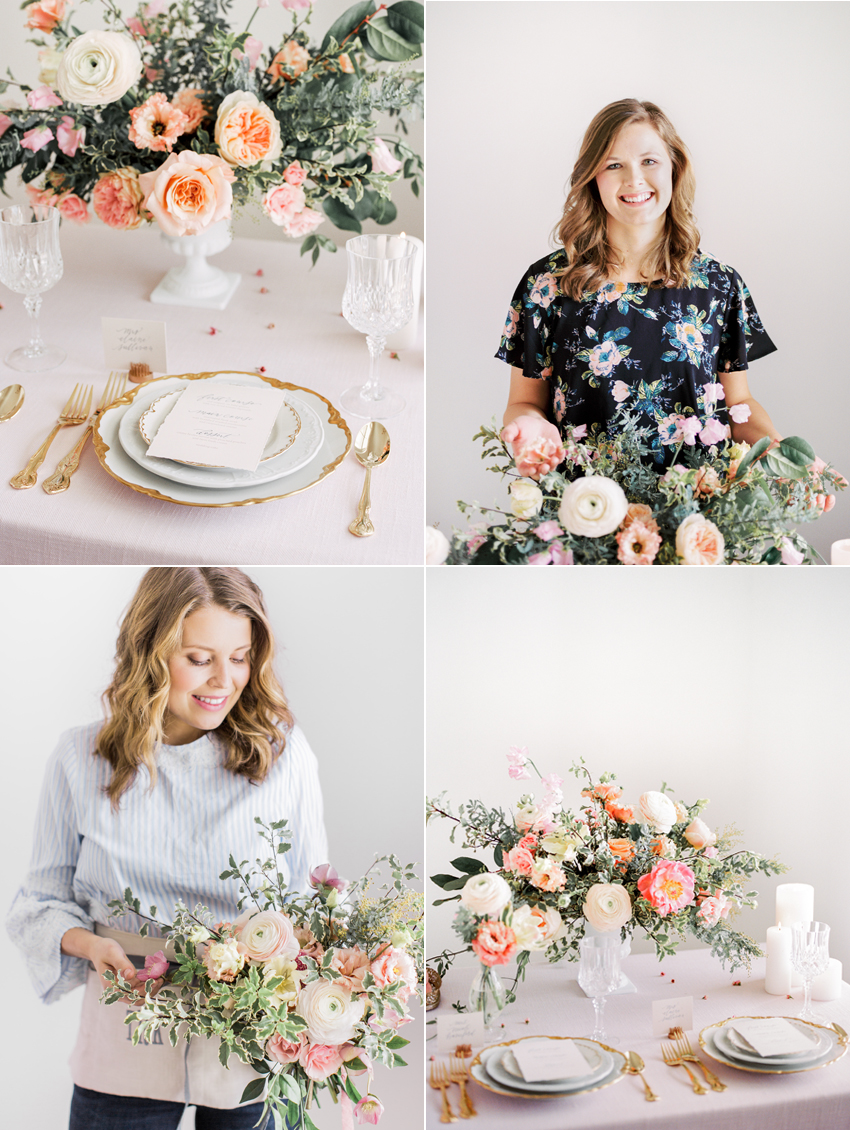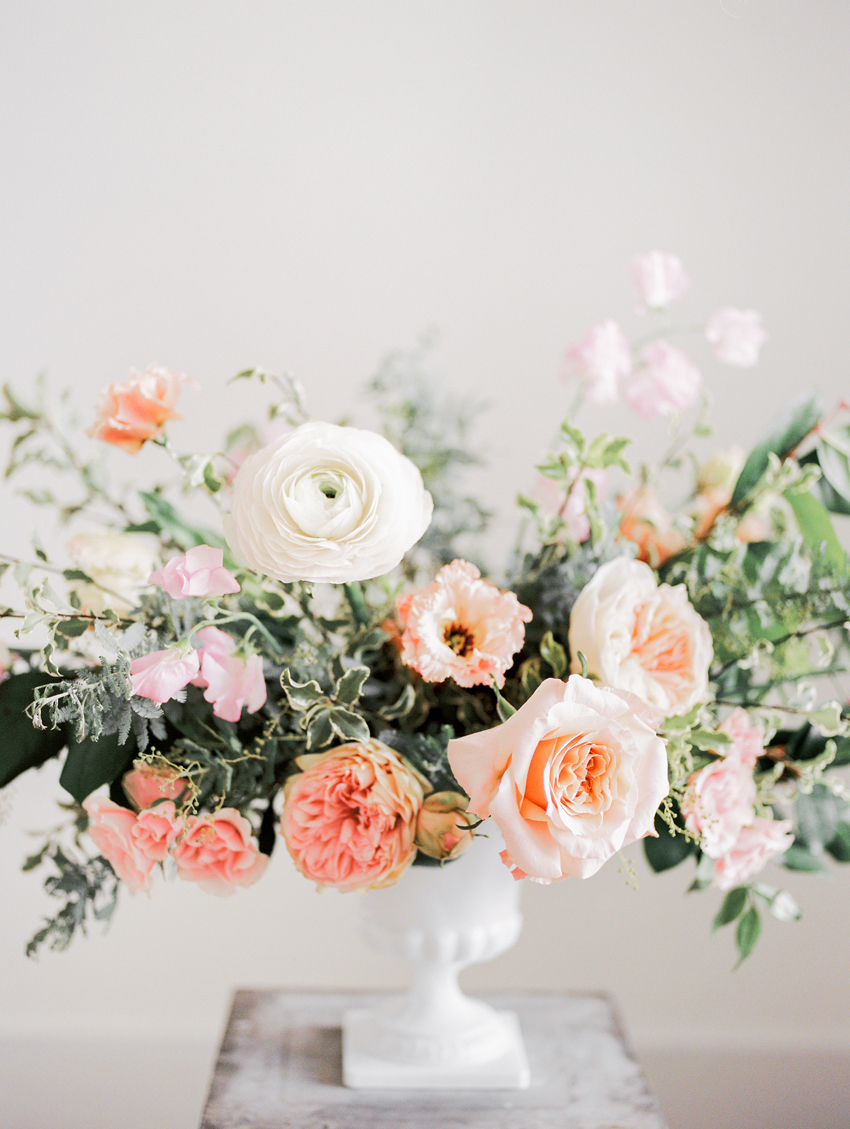 What a FUN day we had together! Thanks for being such a delight, ladies.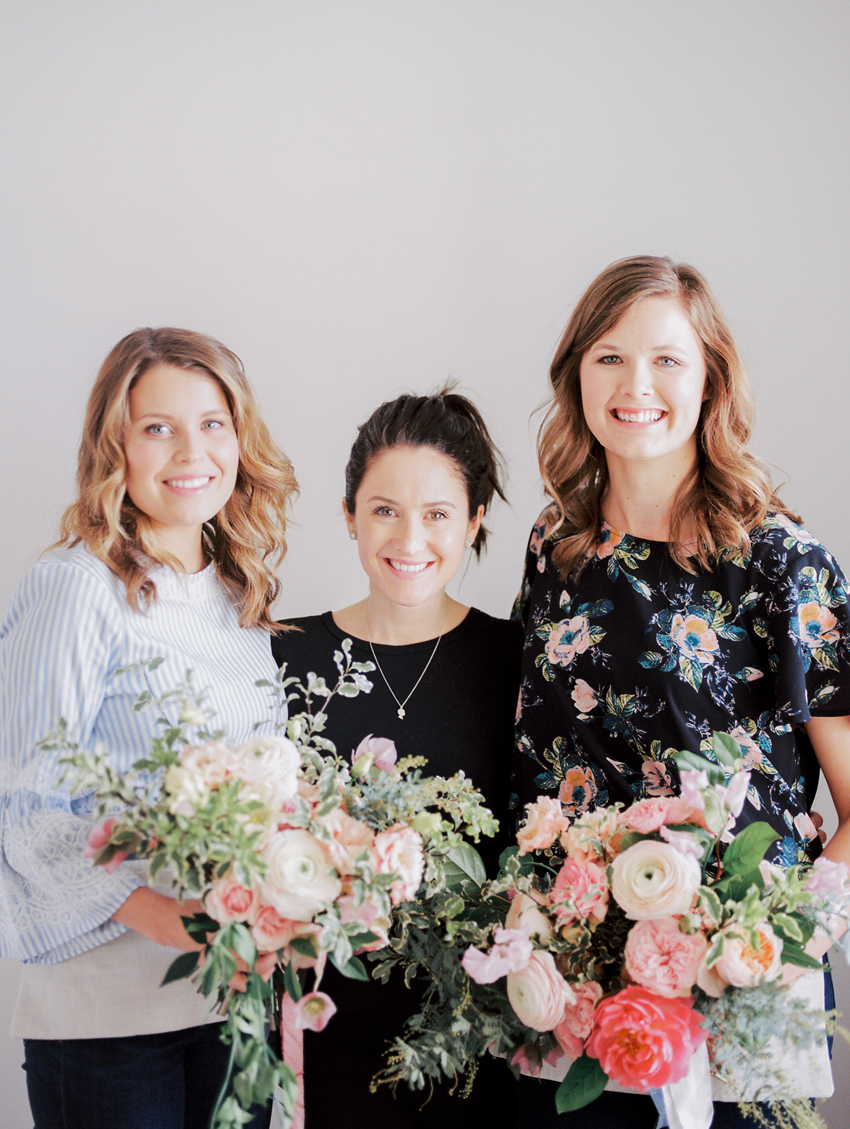 If you'd like to learn more about private workshop opportunities with me this year, please send a message to hello@rhiannonbosse.com. I have a handful of dates left for the spring season (April and May) and openings for the fall (September and October). You can also see more of past student work by clicking here. If investing in yourself and your business has been on your heart lately, then this is YOUR year to do just that! Xo