It's funny how a second pregnancy can feel so different from a first.
Before finding out we were expecting this second baby I heard a lot from friends and even strangers about how different a second pregnancy and baby can be. And I didn't really understand how vast the differences were until I went through it (and continue to go through it for two more weeks) myself. From different and immediate pregnancy symptoms and feeling like my emotions have been different, to how I and we as a family have physically, emotionally and mentally approached preparations, birth plans, and even future child care arrangements, these last nine months have greatly varied from the nine I spent with Lachlan growing in my belly.
Differences aside, we are beyond excited, really grateful and straight up lucky to be so close to welcoming this sweet second baby boy to our family. Lachlan is very eager to meet his 'bro-ey', we feel like the timing is perfect for a second child, and best of all we get to go through the cherished holiday season figuring out new rhythms and systems for our home and growing family.
With that being said, to celebrate the last few weeks we have as a family of three we opted for an in-home maternity session with Kelly Sweet Photography. Just the thought of standing in a field somewhere in a flowy gown, with my hair and make up done, posing for photos with Andrew and Lachlan felt really uncomfortable and out of character. So I asked Kelly if she would simply come and photograph us, as candidly as possible, during an afternoon together in our home being us. The end result not only met my expectations but far exceeded them. We will cherish and adore these images for a lifetime. We love you and give you all the praise, Kelly
Looped into this post is also a peek into Lachlan's big boy room. His nursery and our family session from when I was 39 weeks pregnant is here if you want to see what the space looked like before. At the beginning of 2018 we were looking to upgrade some of his furniture and because we found out we were pregnant on Valentine's Day, the exchange of his nursery items into the baby room made perfect sense. We loosely went with a woodland animal theme and a color palette of orange, brown, and yellow. It's a fun space and we do spend a lot of time up there as a family both in the mornings and before bed time.
Oh! And keeping in line with this post and my promise to share, here's the inspiration board I created to help put the room together. Minus a few small changes I'm pretty thrilled with the end product and at such a great price too. If I were a toddler I think I'd really like it his room! Lachlan would agree.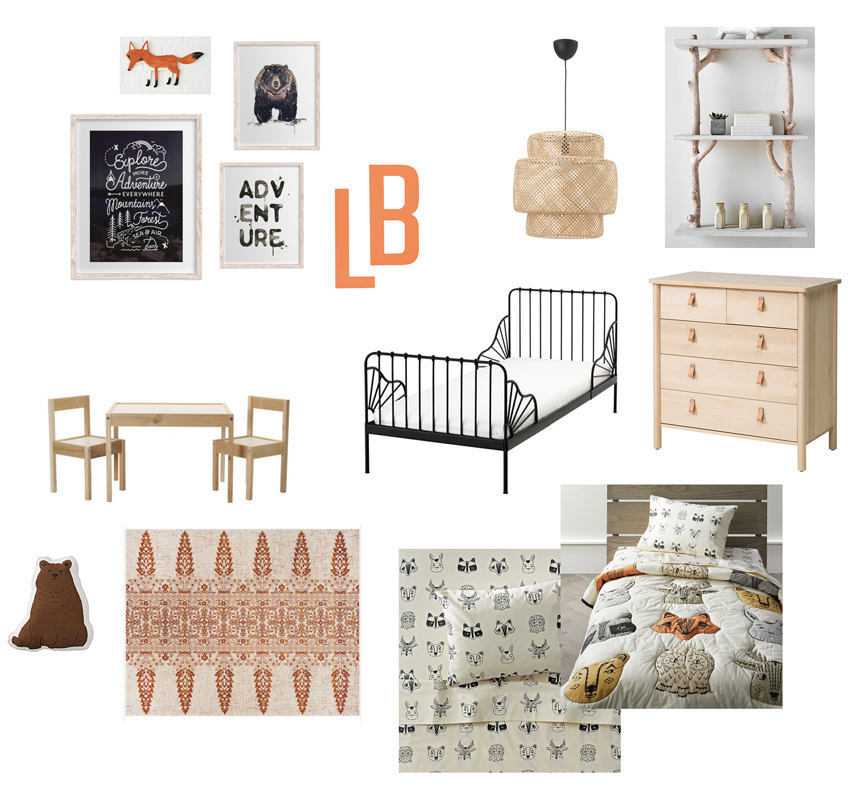 Enjoy some of my favorites images and a little slice of our family!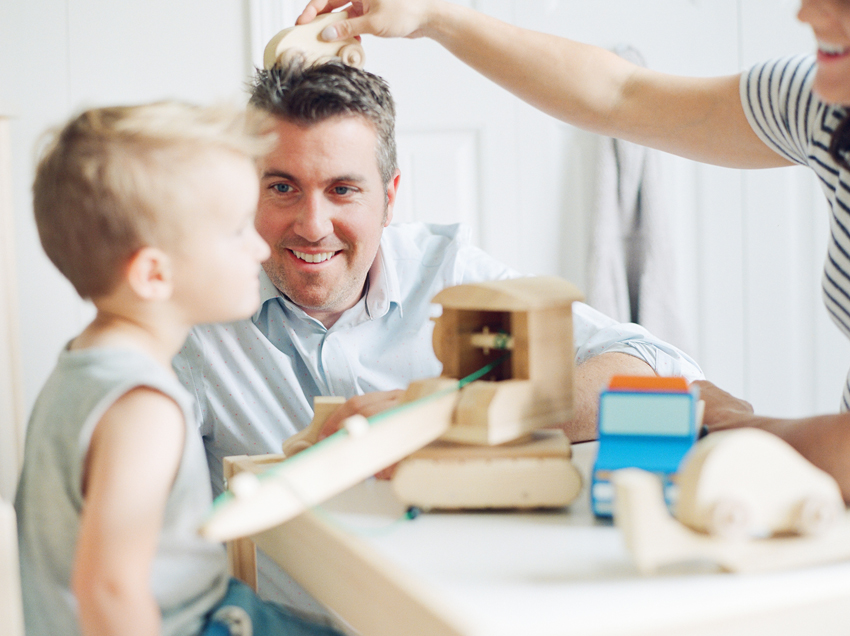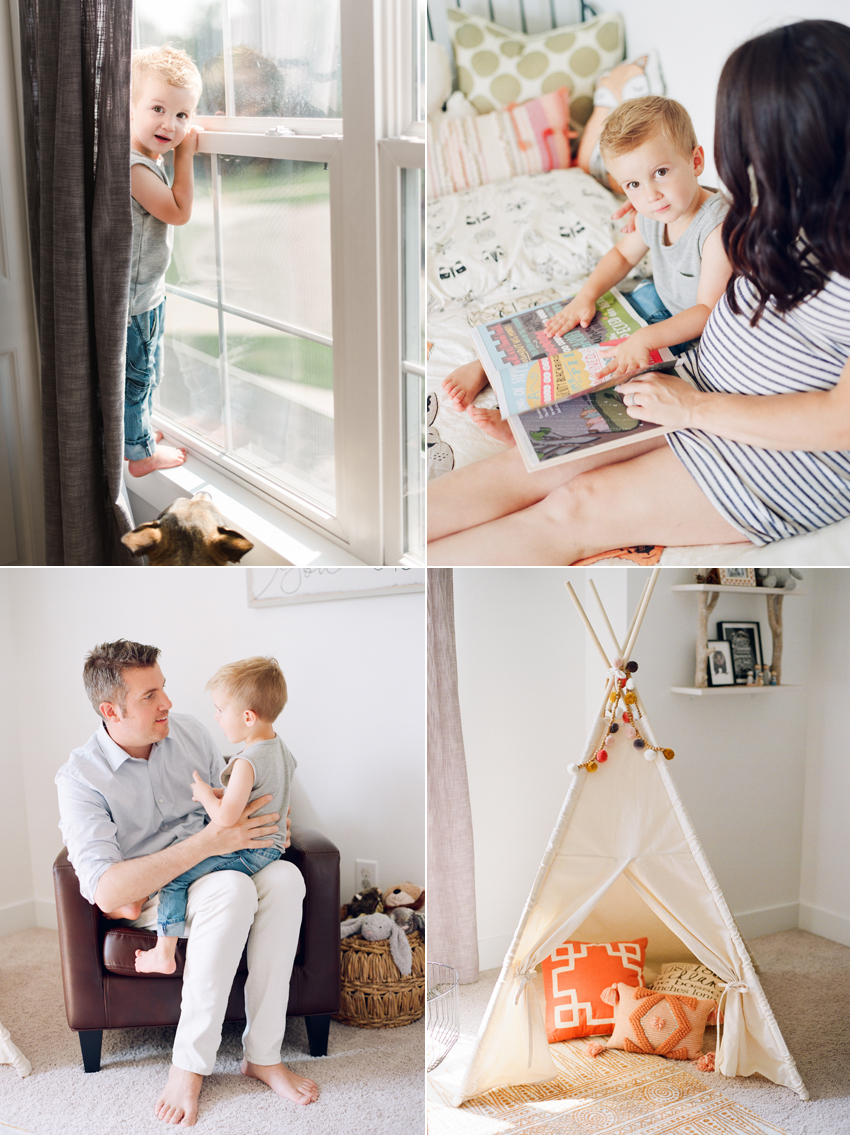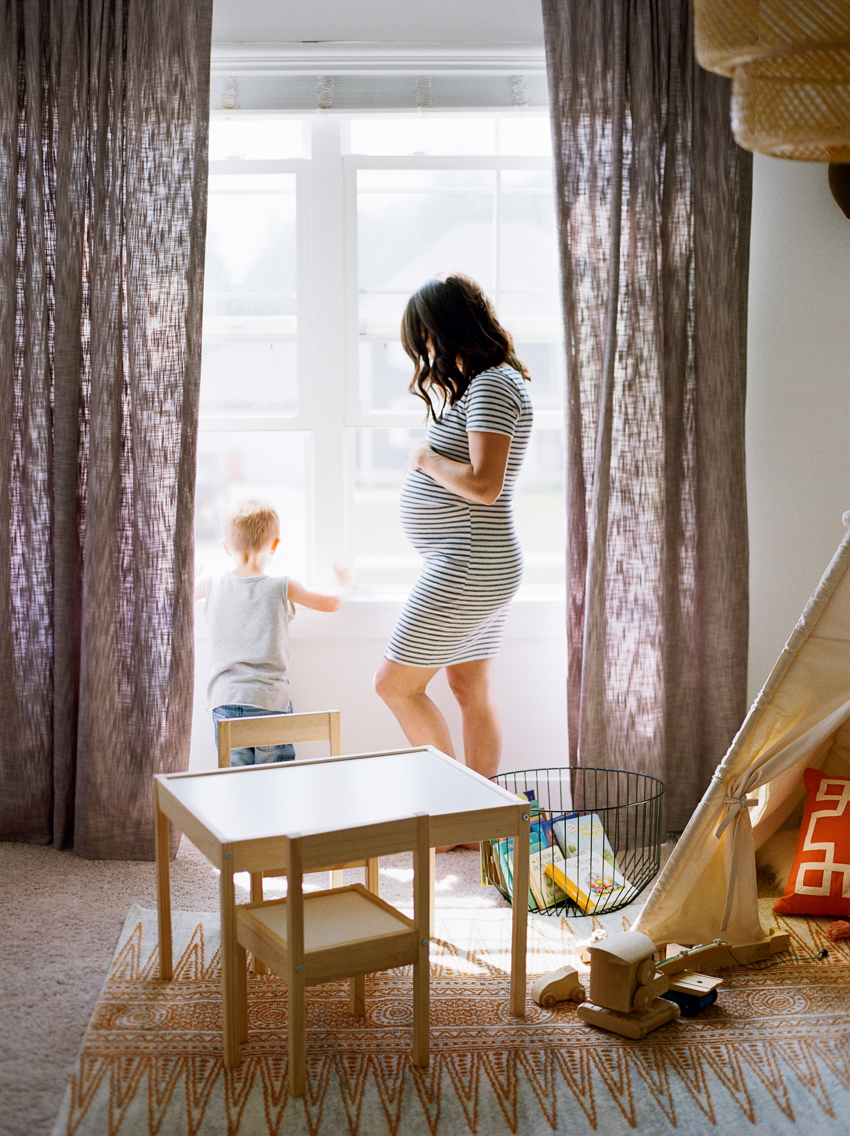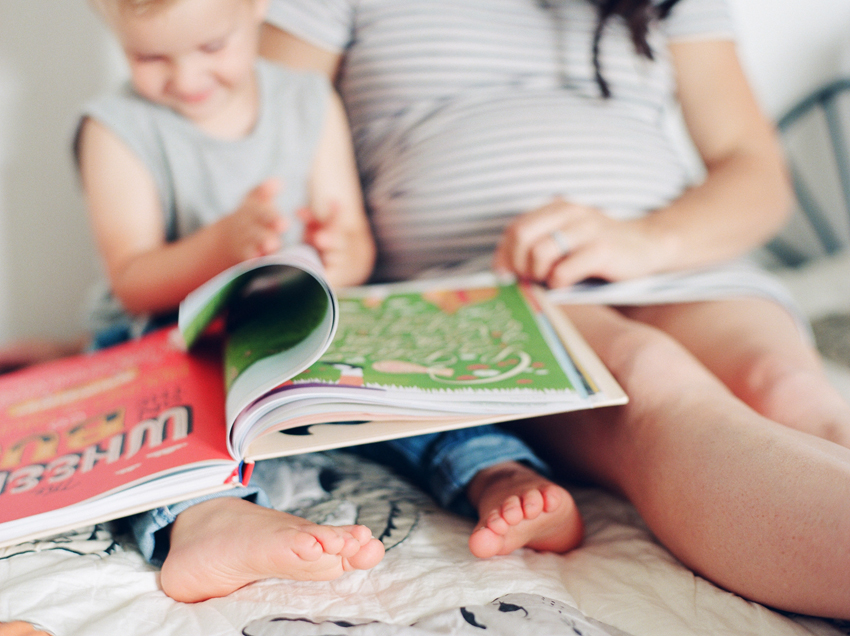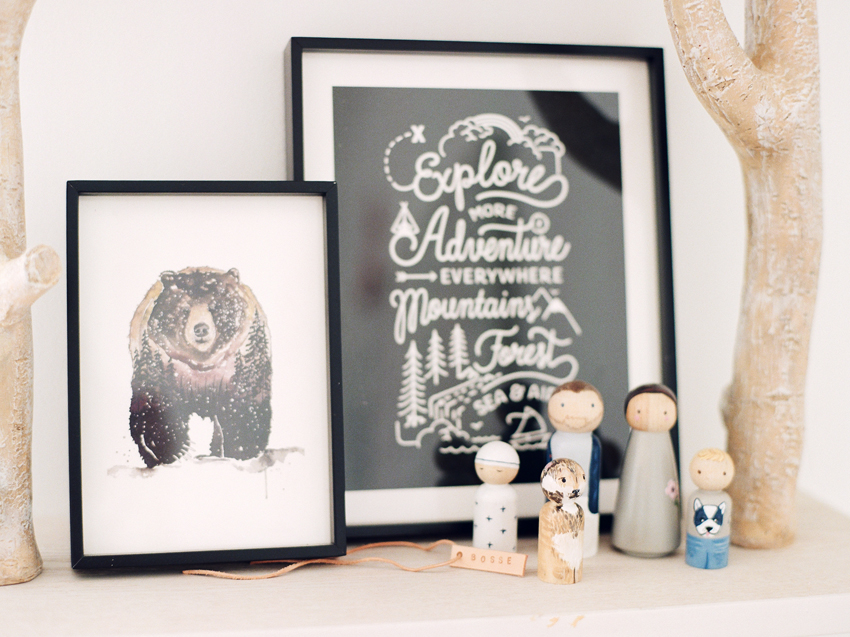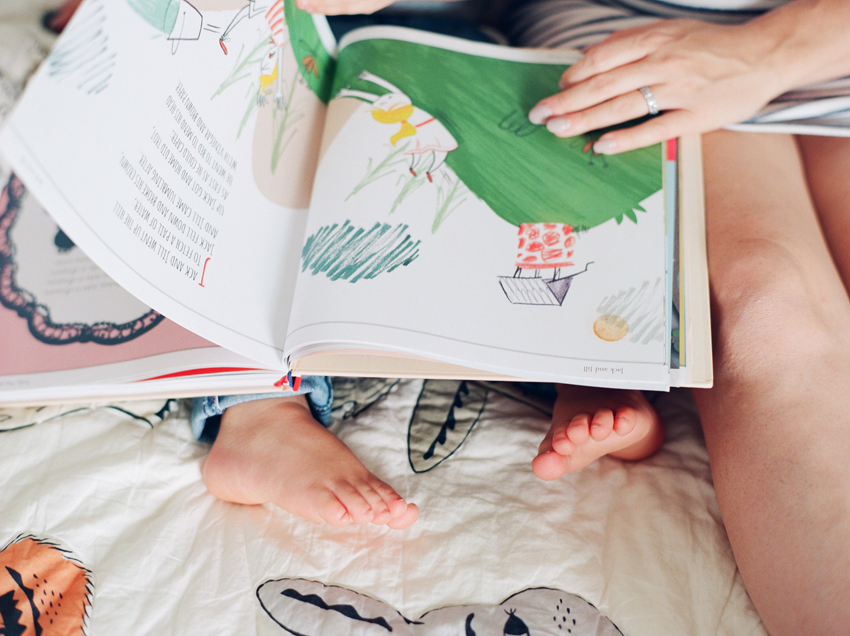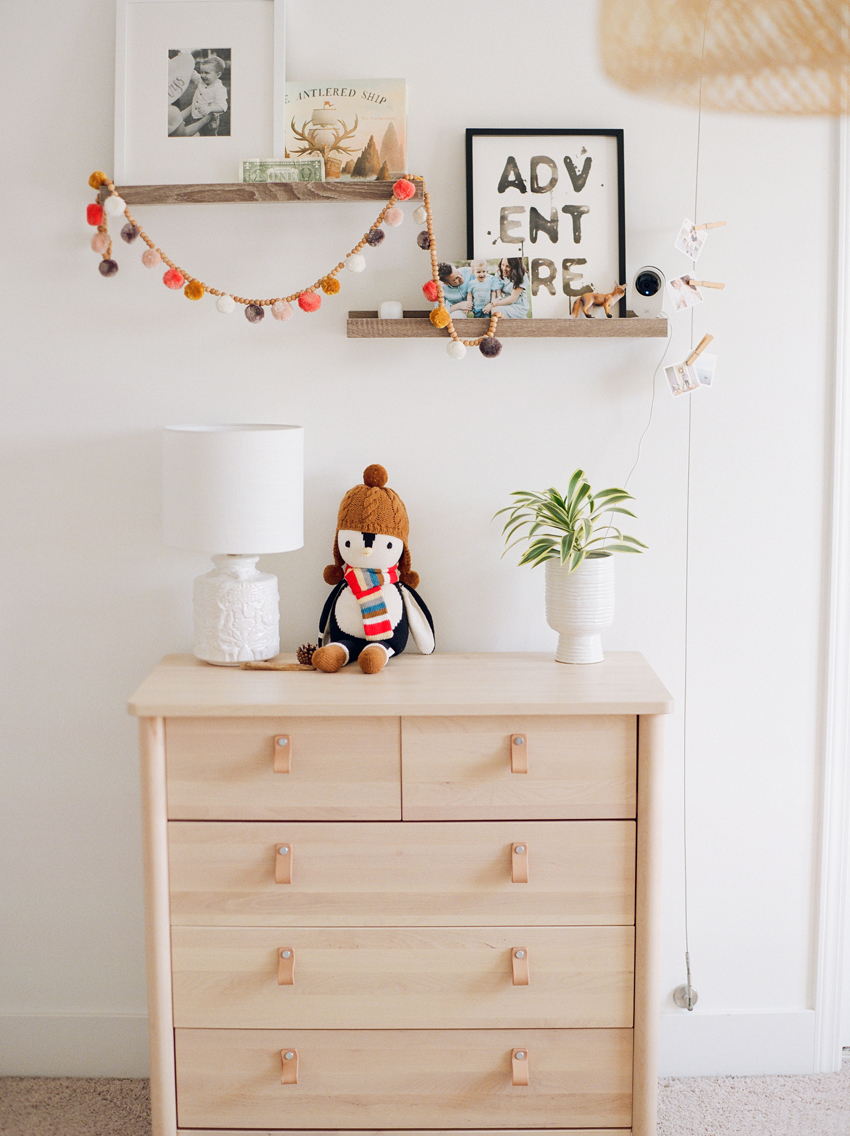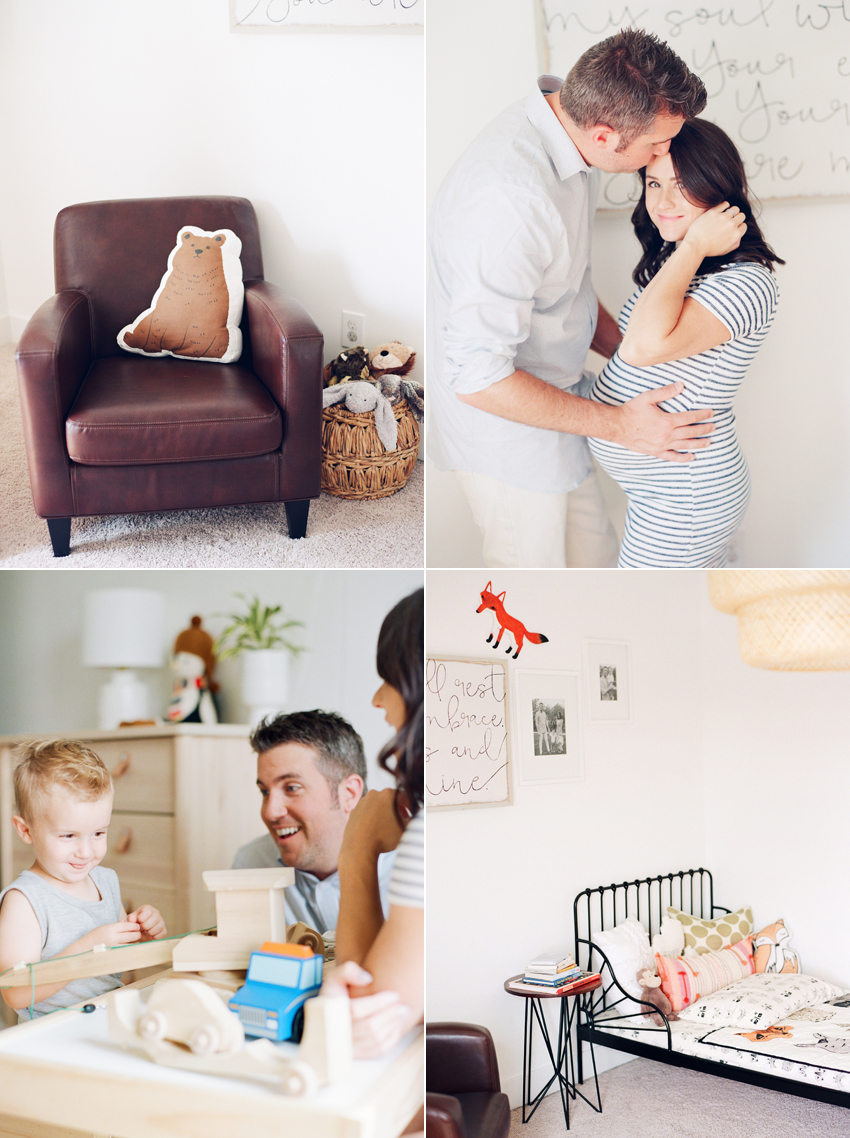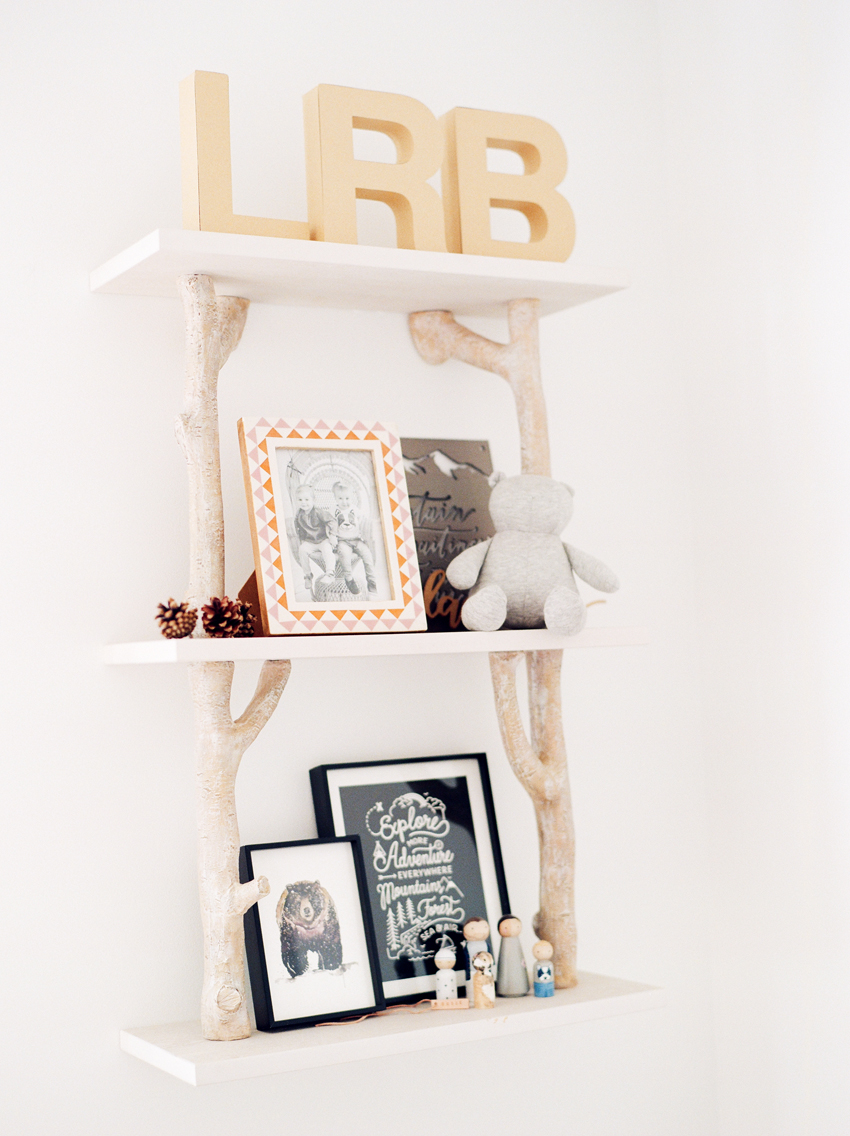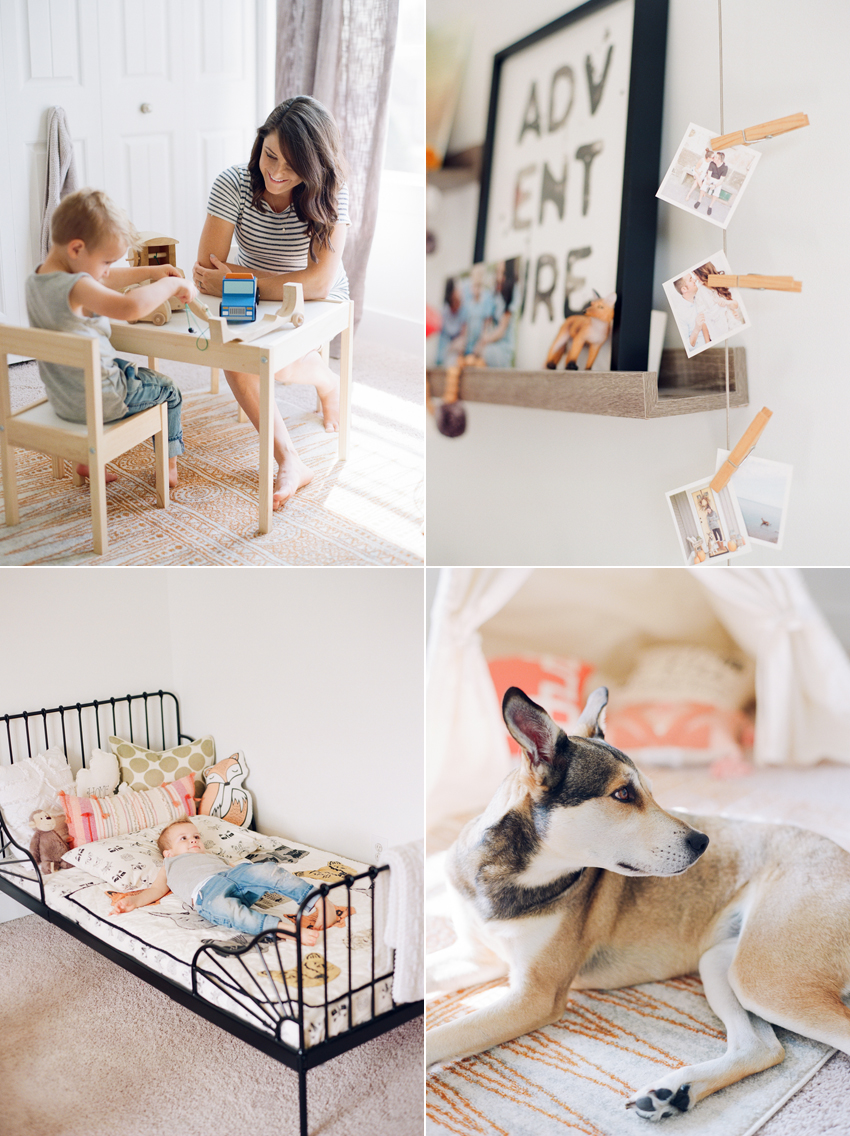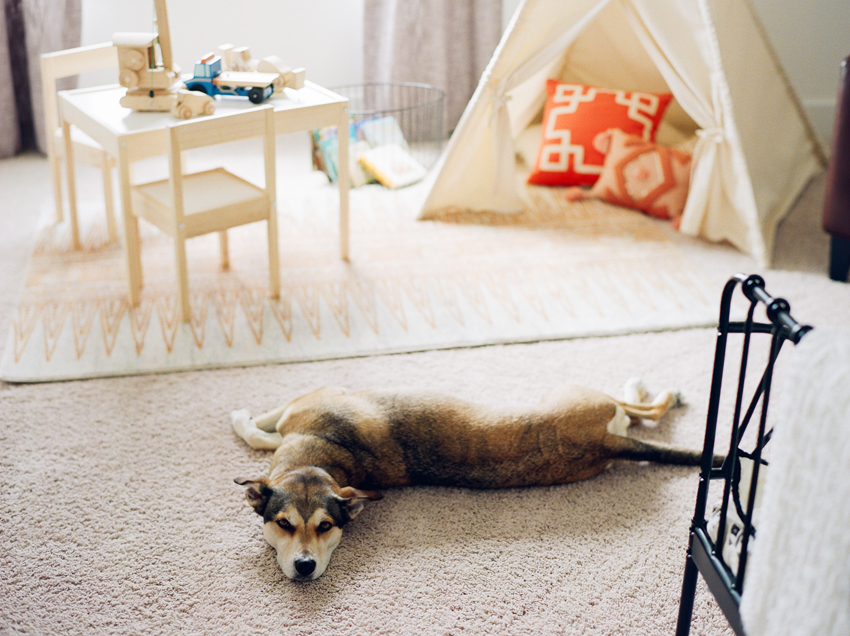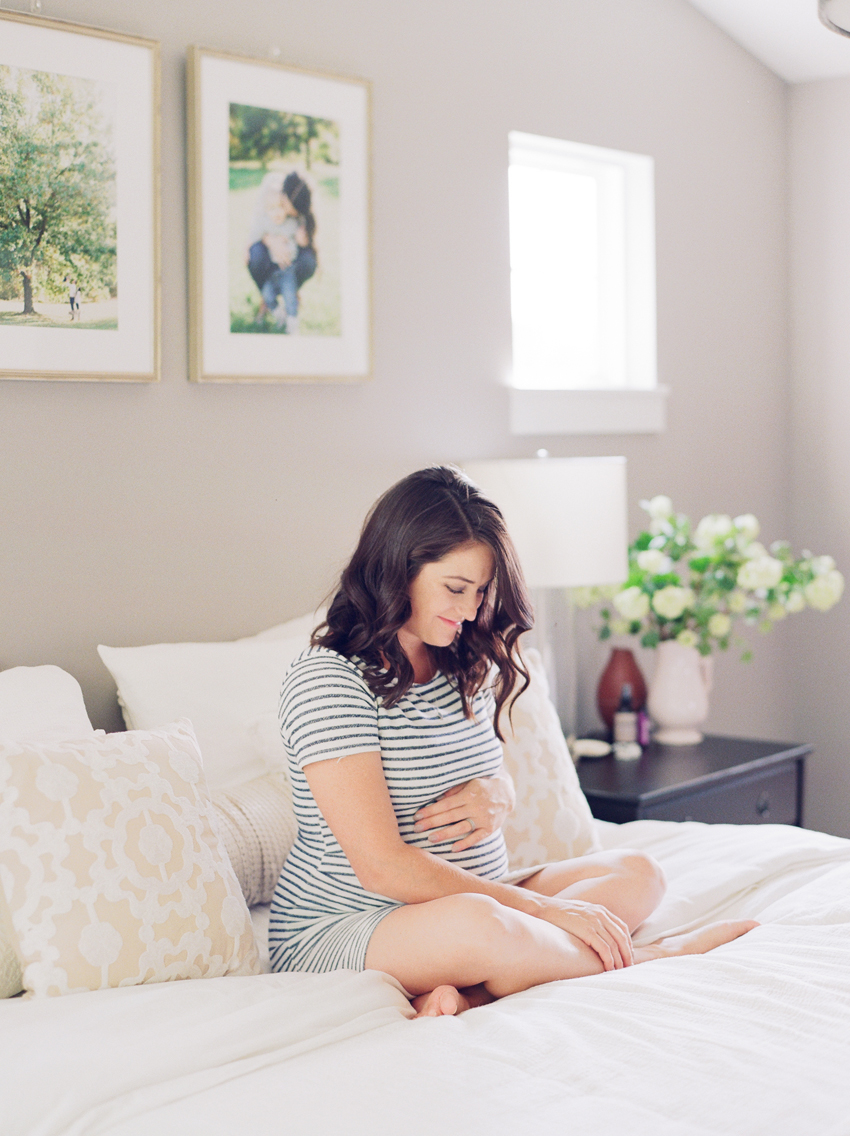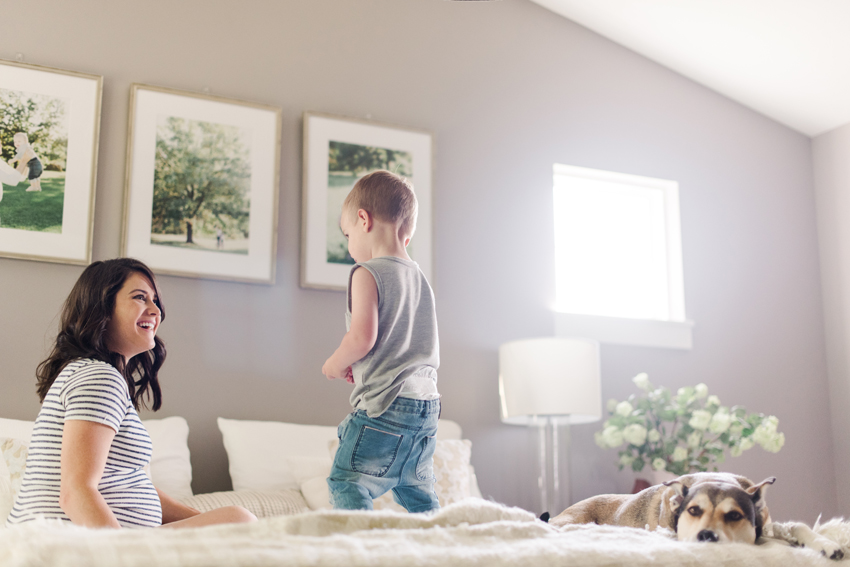 Very often, the black and white images Kelly takes are my favorite. They are always a little grainy (a characteristic of film) but more importantly totally candid because that's how Kelly approaches her work. These images remind me so much of the ones I'm constantly inspired by on Pinterest, in other's homes, etc. They are images I can picture Lachlan and his wife, their kiddos, their grandkids, and future generations reflecting back on with admiration decades and decades from now. Perhaps that's where my love of consistently having our family photographed comes from; the way these images help make legacy a reality in our family and home.
Here are a few of my favorite black and white images.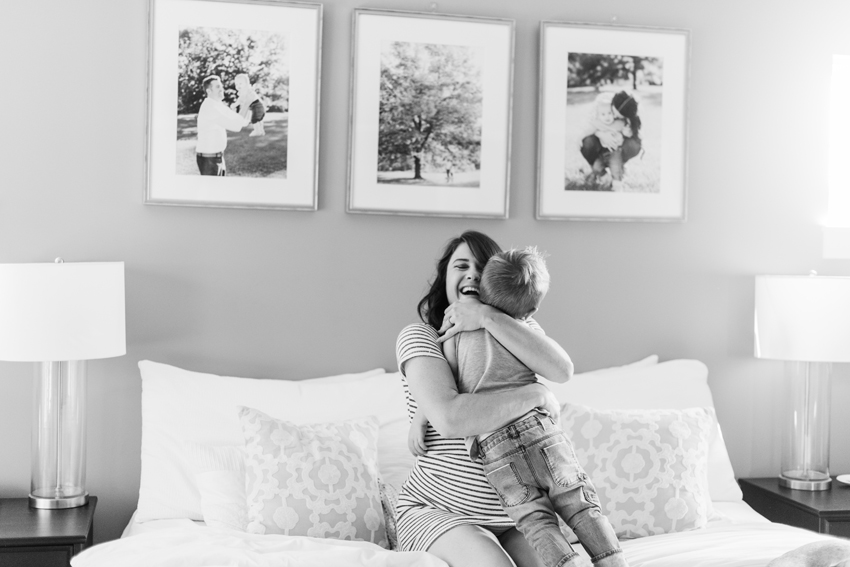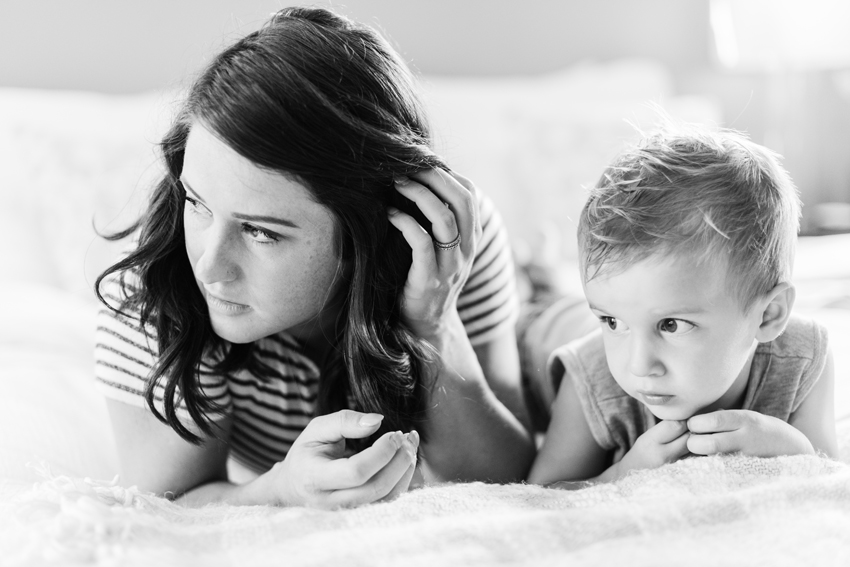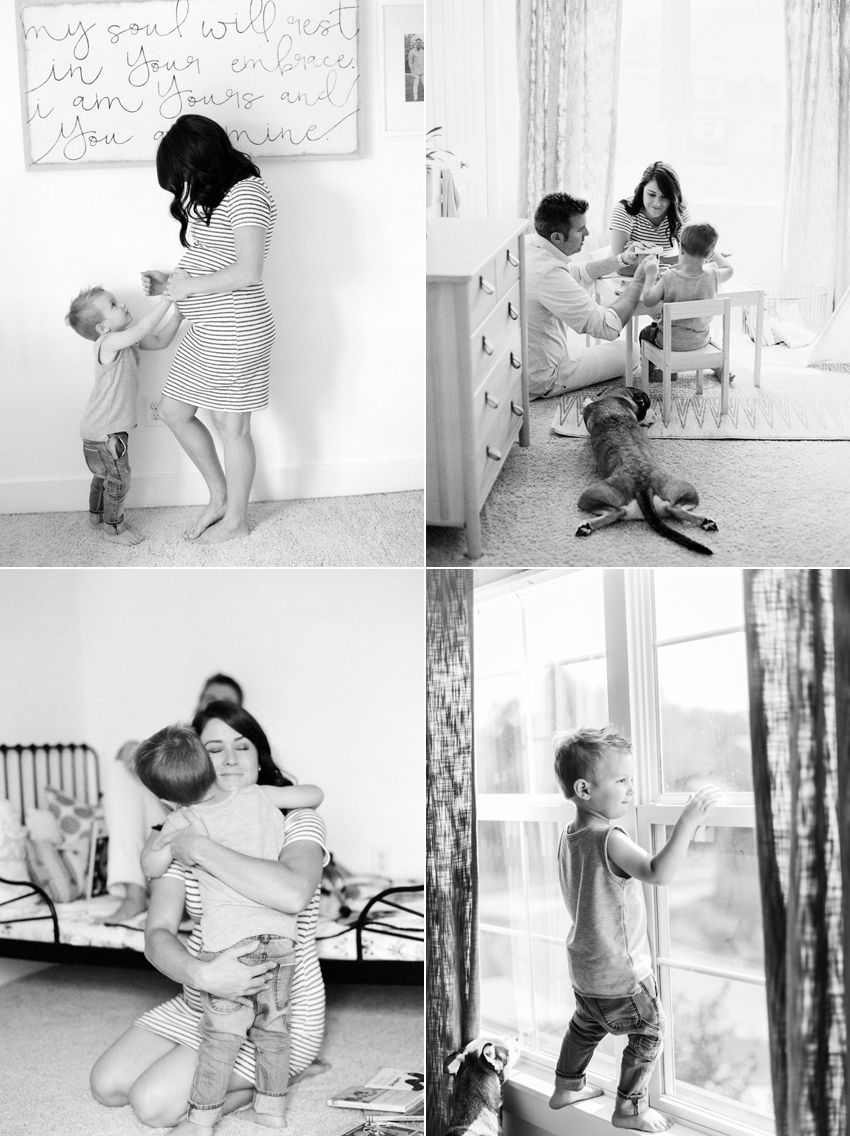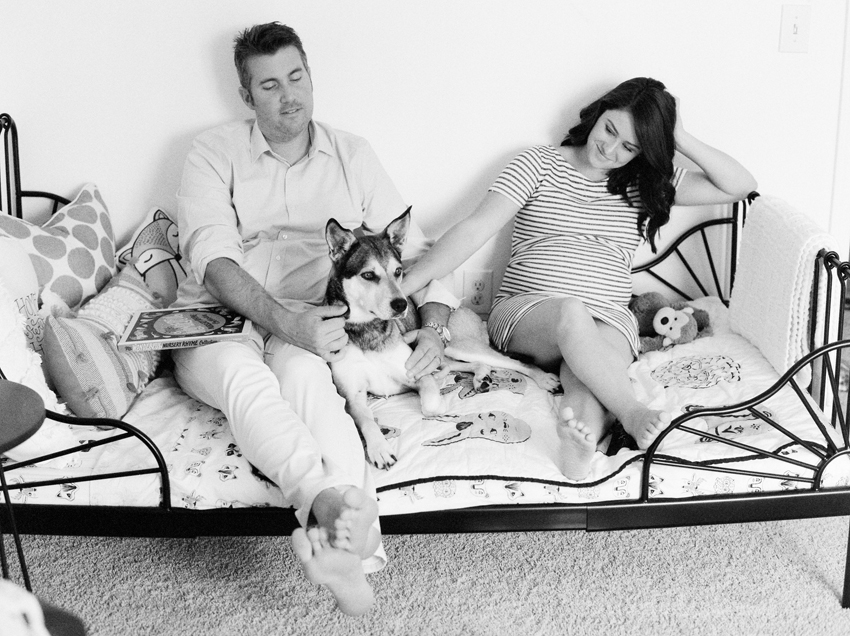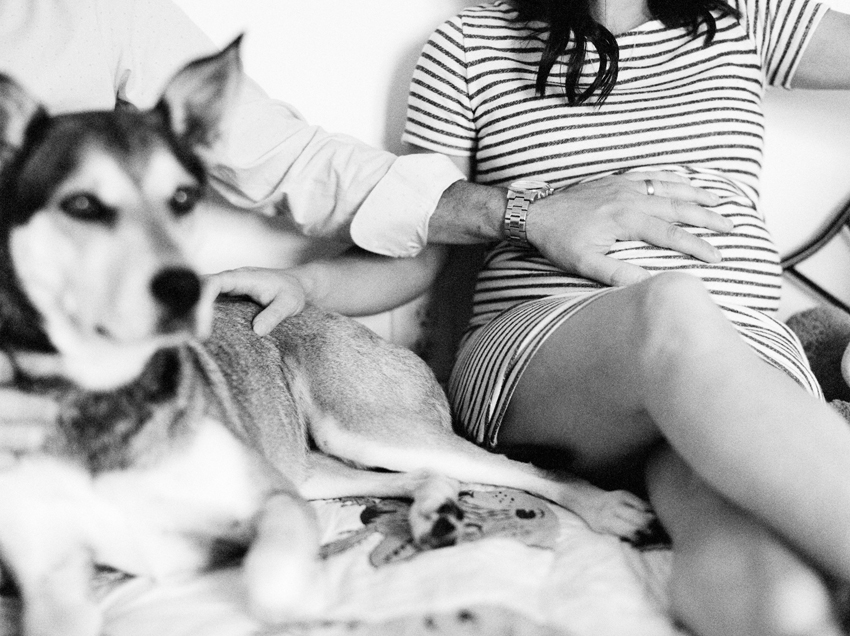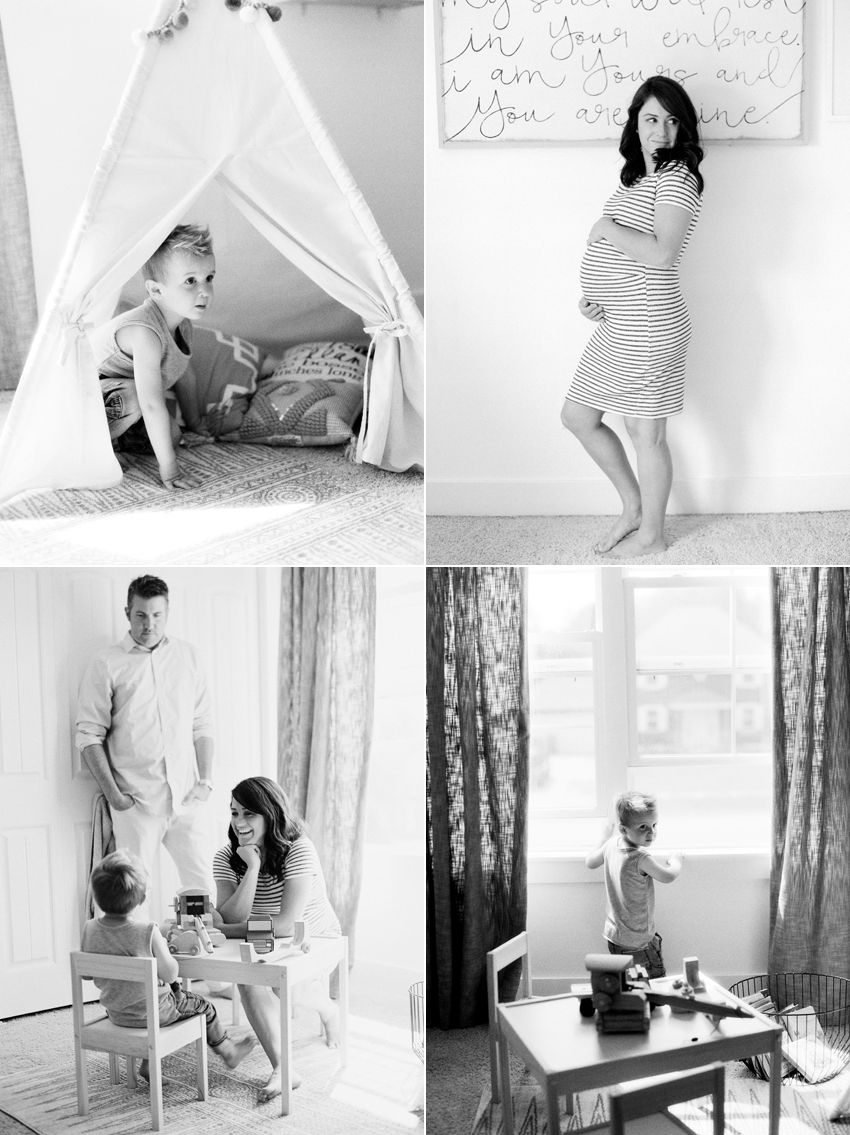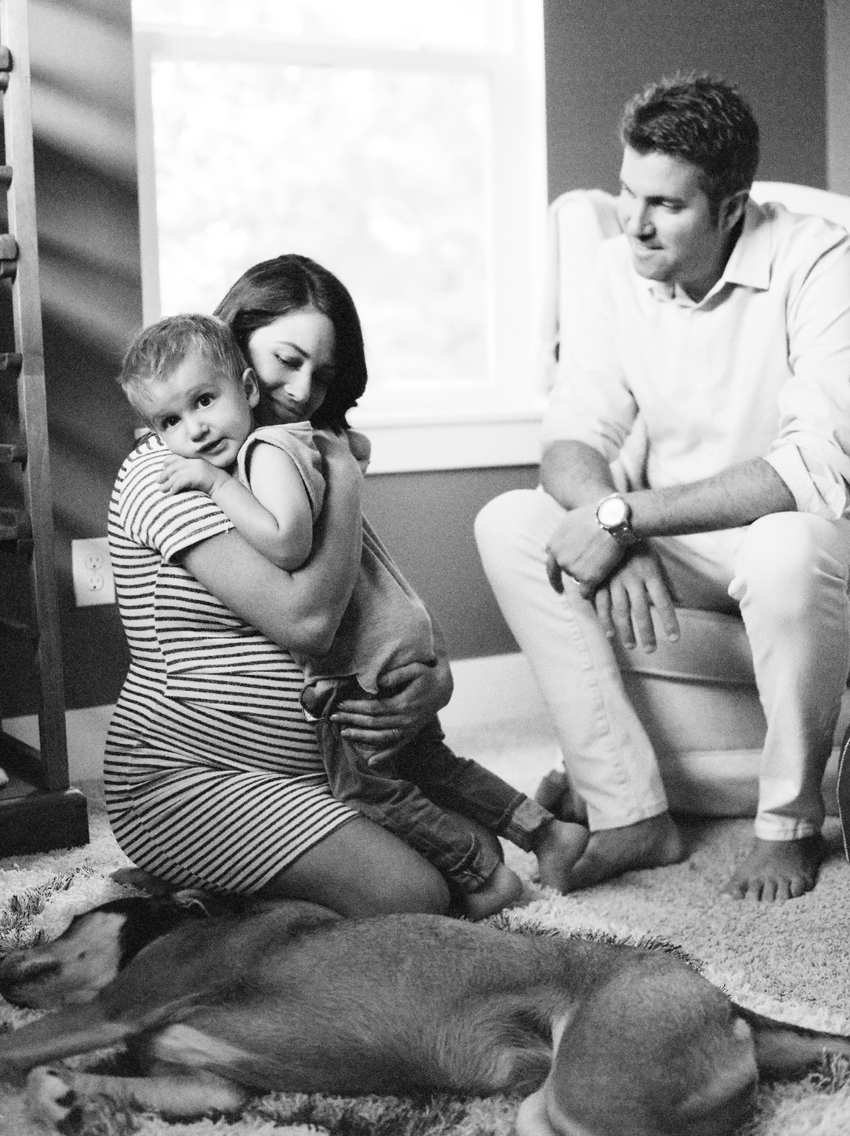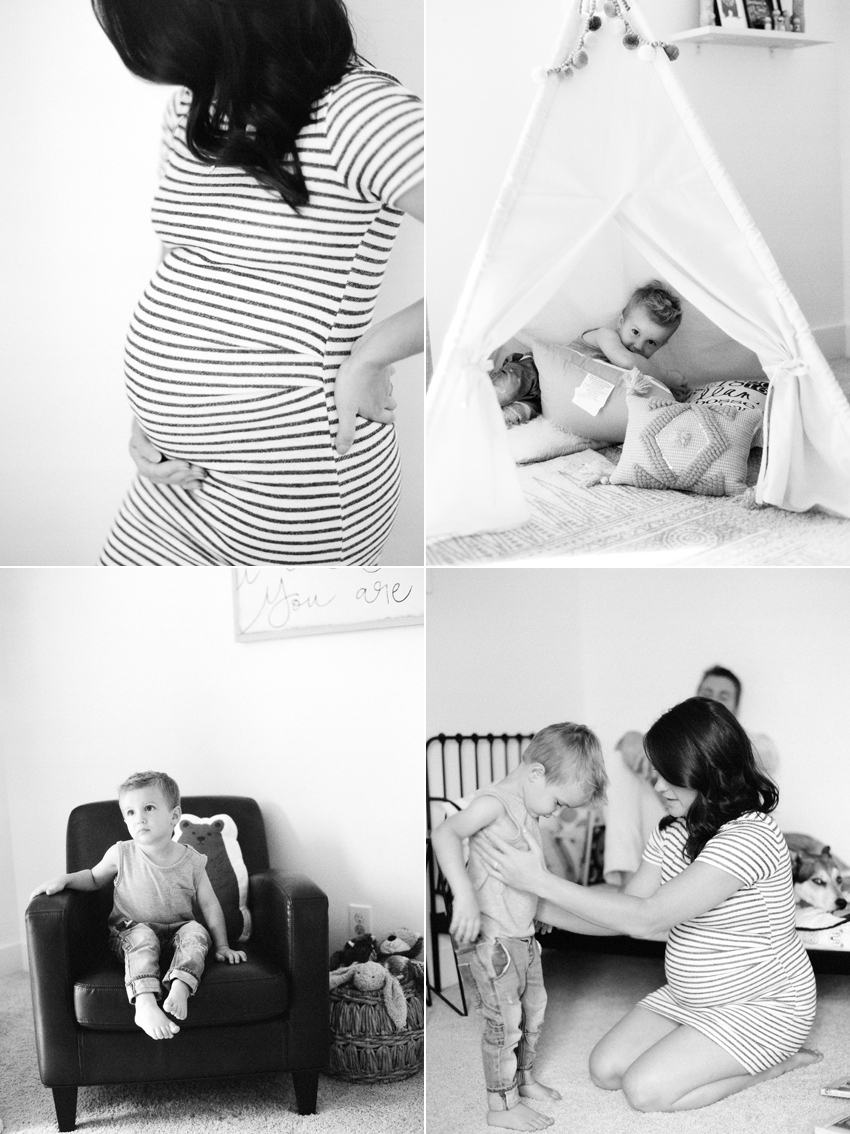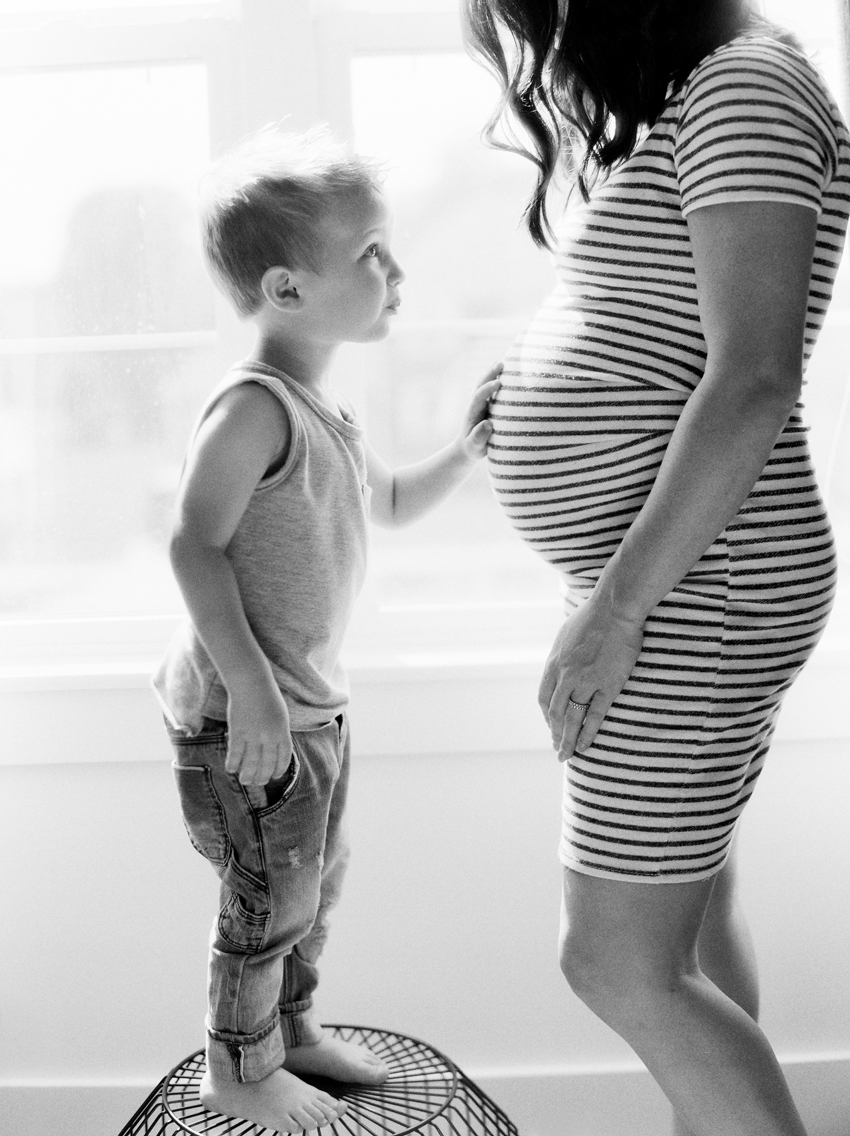 And I will end with my favorite photo of all, the one below which is already framed in our bedroom
I once read something about always be cognizant of putting yourself in front of the camera regardless of how you look or feel. While the article was more geared towards women the underlying reason is one day your presence in photos will be appreciated and valued. So I'm doing my best to make sure I keep this advice alive in my life, our home, and family so once I leave earthside my spirit, joy, emotions and existence will still be here in a tangible capacity for the ones I love to still feel fulfilled by.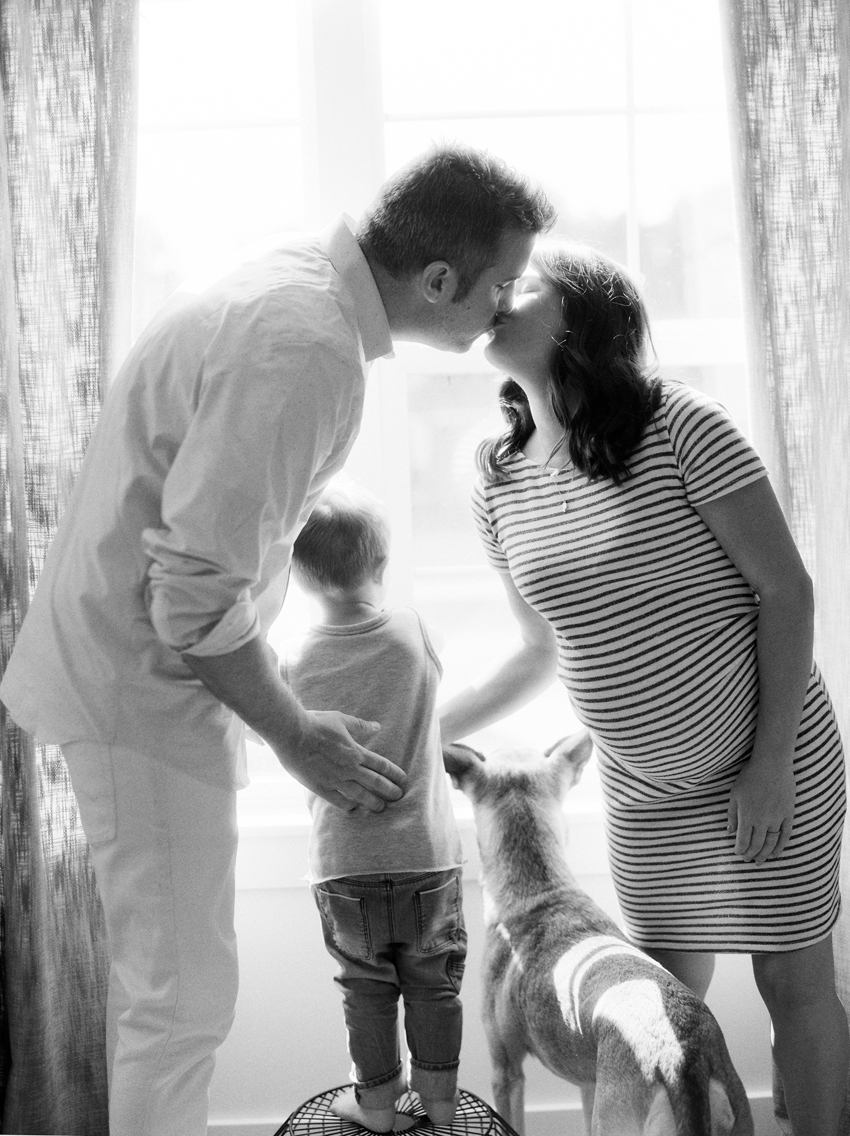 Thanks for reading! All sources tagged below. Xo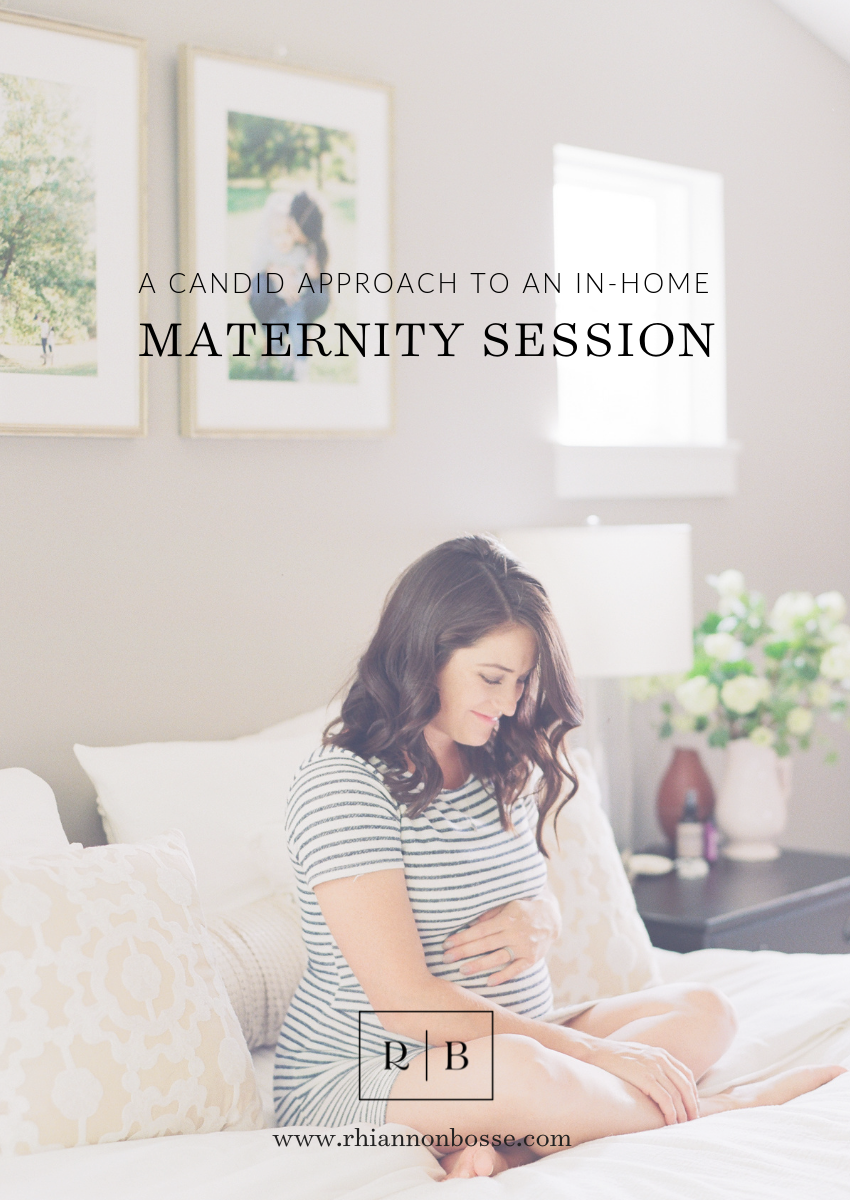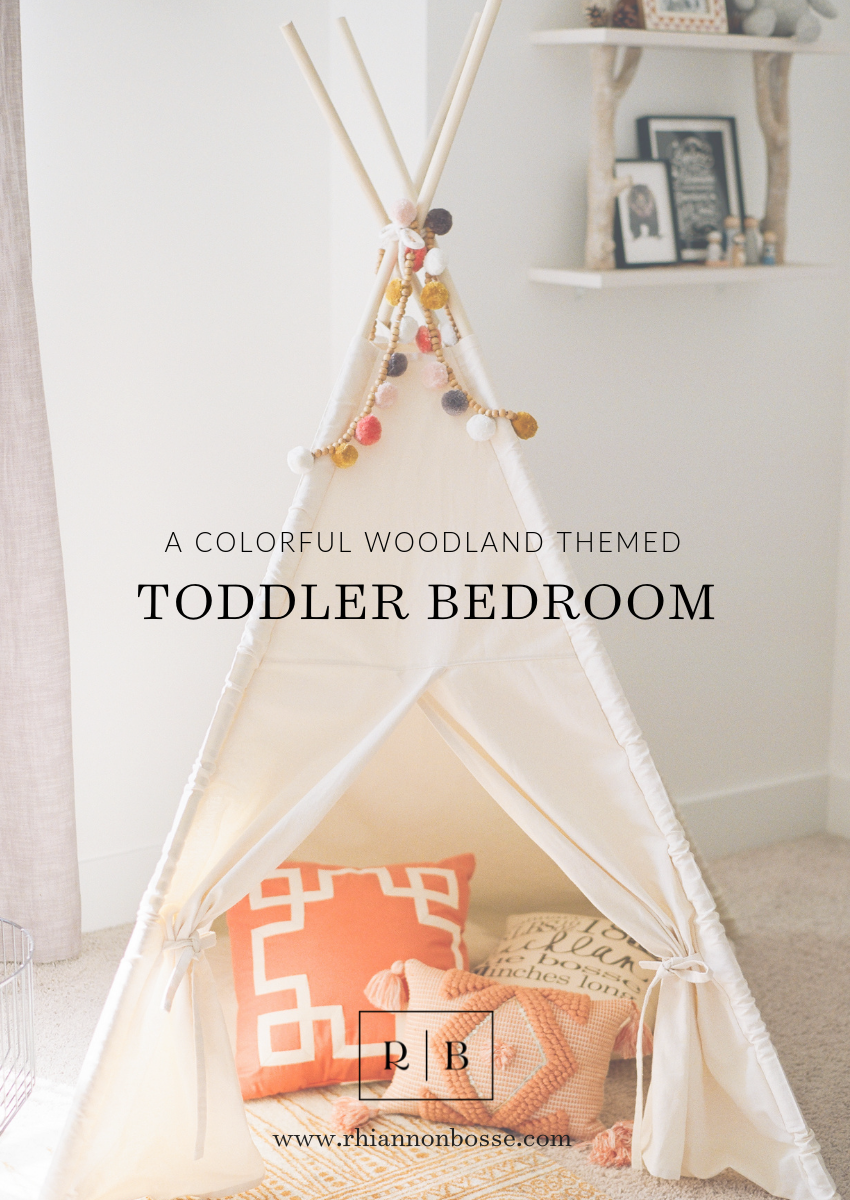 Black frame bed, brown chair, brown dresser, pendant light, mini table and chairs set, photo wire: IKEA / Black wire basket, select pillows, pom pom garlands, bear bust, small wood shelves, lamp, bedside table, stuffed animal basket, cardboard letters: Target / Bedding, orange wood fox wall decor, and bear pillow: Crate and Kids / Artwork: MINTED / Large script canvas: House of Belonging / Birch wood shelf: Pottery Barn Kids / Curtains: Pottery Barn (clearance score!) / Rhi's striped dress: Pink Blush / Wood peg family: Pocketful of Pegs / Teepee: Ashley Gabby now Letterlyy / Area rug: Overstock / Framed prints over our bed: FrameBridge / Photography: Kelly Sweet Photography