I still fondly remember my first inspiration shoot. I began planning it in the fall of 2010 (just weeks after our own wedding when my business launched!) and a few months later on a very (VERY) snowy day in early December, everything came together. While so many elements of the shoot showcase my very humble beginnings, like using the venues linens which were not floor length, many of the details are still just as beautiful eight years later. I can see how even then my style was very apparent in the way I selected details and styled things for the photographer.
However, with many of my first editorial shoots and even some of the first weddings I designed, what was missing from my process was creating initial vision boards for my projects. And while my projects have always felt successful and relative to the level of skill I was operating at during each, I can't help but think perhaps they could have been better with some sort of visual guidepost to act as a moving target in my design and planning process.
Now, nearly eight years later, vision boards are incredibly integral to my creative process.
Whether it's spearheading a creative shoot, designing a client's wedding, or even laying out nursery plans for our next baby, inspiration boards are the first step with each of my projects to make sure my efforts are fruitful and intentional.
In this post I'd love to highlight what my vision boards include, how I build them, why they are important, and finally, provide some tangible examples of when I've used boards and how they've translated so closely to beautiful and intentional final products. Scroll down for tons of helpful content – the photos are at the end of the post!
What To Include In A Vision Board
Whether I'm planning an editorial shoot (for myself or a publication) or starting out the planning process with a client, I always start by collecting important visual and emotional elements that the involved team will want to see in the final product. For example, if a client wants a wedding celebration that feels intimate, organic and feminine this will help me pick imagery that show those attributes versus building a vision board that's simply based around 'blush and gold.' On the same hand, if a publication wants the focus of an editorial shoot to be the intimacy and love between a couple, it may be that my vision board includes more portraits and emotion (e.g. photos with people in them) versus tangible details or overly styled vignettes.
Selecting images for my boards can easily take hours because it's important for me to have images that look like they all came from the same photographer. And that can be really hard to do when you're pulling imagery from many different places while also being cognizant of not copying or duplicating others work entirely. While my boards are certainly a moving target, and as a result things usually change slightly leading up to or on the day of the project or event, I want it to be a beautiful and cohesive moving target so that it decreases the risk of missing the mark with any decisions on my behalf or contributing vendor's.
How I Build My Boards
This part is the easiest! Once I've found (usually via Pinterest) and saved the desired images to my desktop, I open them in photoshop and create one big collage so the images essentially form one larger cohesive photo. My collages usually consist of nine images, shown in three rows of three. The visual symmetry looks nice while the number of images is enough to paint a visual but also few enough that we leave room for surprises and tweaks.
The way the images are placed together (e.g. which goes in which space in the three by three grid) is always very critical to me because again, I want the board to elicit a specific feel from the second it's glanced at. Rather than looking at the board as a brain dump of ideas (like a Pinterest board can feel like) my boards feel curated and tidy.
I also want to note, even though I may end up with nine images making up the final board, I usually start out with 12 to 15. Sometimes I'm unsure if an image will contribute well towards the final board so I wait to see it IN the board before deciding to use it. Or perhaps there is one photo in the collage that I want to highlight to the client for a very specific reason but it doesn't necessarily contribute to the whole vision. In which case I save it separately and send it along with accompanying notes apart from the inspiration board.
Why Inspiration Boards Are Important
1. They help get everyone on the same page from the get go. Your idea of 'classic, black-tie wedding meets rainbow inspired whimsy' may very well be different than your photographer, make up artist, and florist. So helping to set the tone and style from the start can drastically reduce misconceptions and wasted time, money, and effort. Use a board to help illustrate to a client what you're thinking directionally for their aesthetic, and on the same hand, save yourself time and energy trying to explain to them what you're envisioning.
2. They help reel you back to your vision when you get distracted or off-track. There's a lot of potential when it comes to wedding and editorial design, and that's one of the elements of my job I love most. The potential to create beauty in vast and unique ways is endless. That being said, it's easy to see an idea and think it might be better than what you originally came up with, only to find out it's not and the original vision was enough (and sometimes a change, big or little, is necessary but you get my point). A vision board is a good marker to ensure you're keeping yourself, and collaborators/clients on track (almost like a goal! Keep your eyes on the goal).
3. They help establish your skills as a designer. Think of a landscaper, interior designer, home builder, set designer, or any person that works in a highly visual and aesthetically driven field. Before they begin they come up with a plan, a visual plan, that shows the intended outcome to all involved, especially the clients.
I try to think of my services within the wedding industry as being similar to that of any other aesthetically driven professional and believe the initial inspiration board, while very simple, helps drive home that I know what I'm doing and I'm pretty good at it too!
Now for some examples!
Below is the vision board I created in the fall of 2016 for our masculine elegance editorial shoot conceptualized for Style Me Pretty. The goal was to work with a neutral-only color palette and to infuse masculine details together with feminine ones for a wedding look that would appeal to a variety of tastes. I also challenged myself to work with flowers only and no greens to keep in line with the highly stylized, editorial look. Here's the board: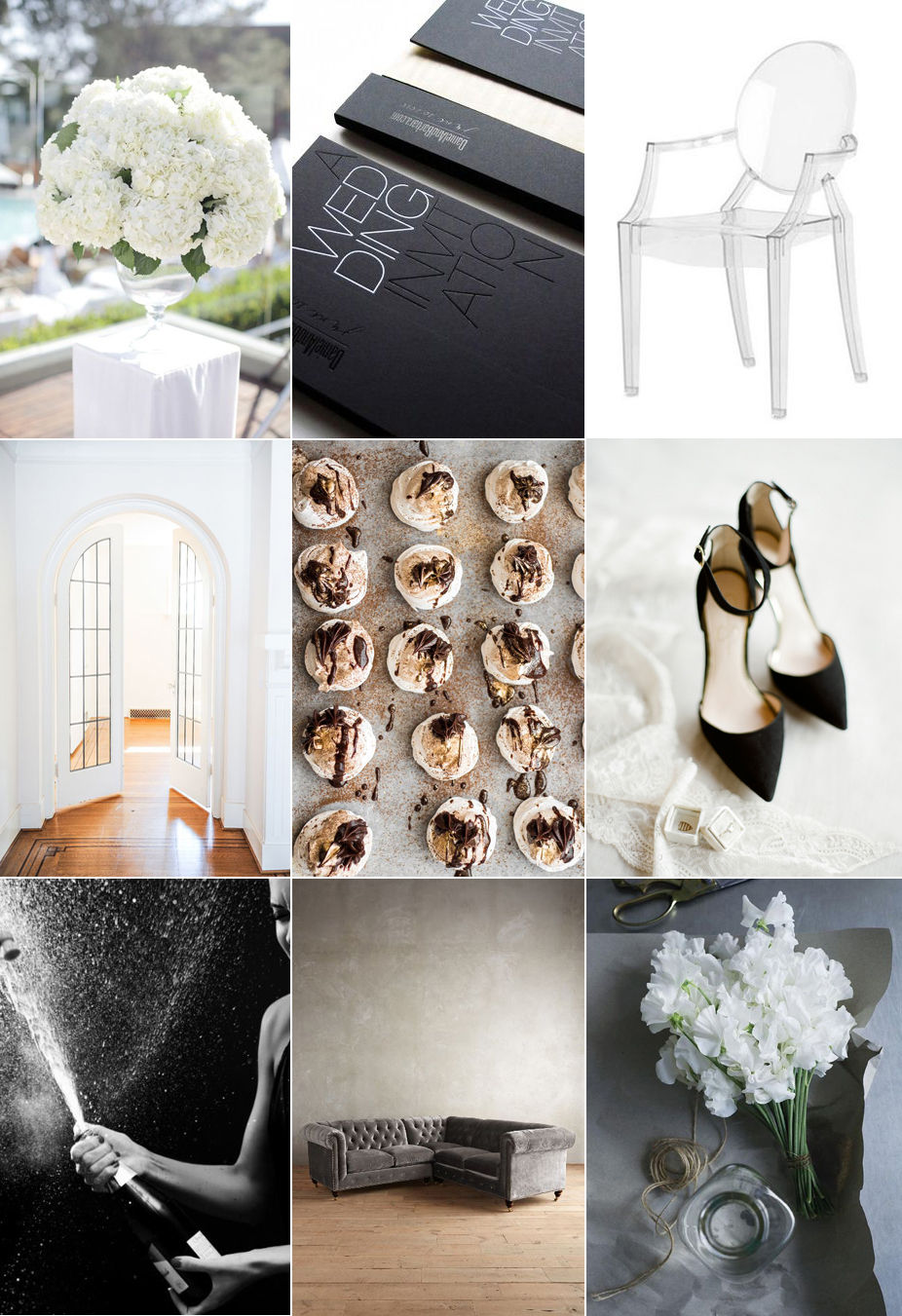 And here is a nine image collage of professional images from Samantha James Photography.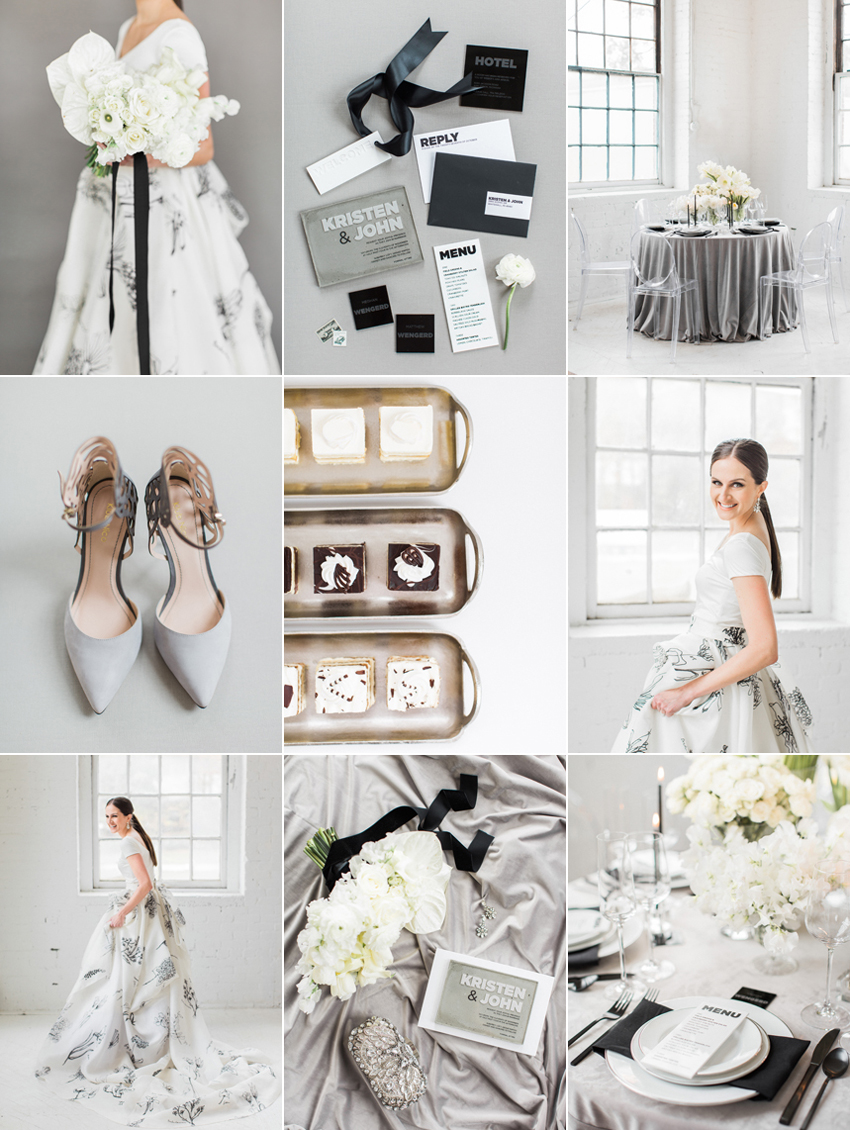 Here's a vision board I created for two of my private workshop students, the gals of Honey + Heart Events. The board was prepped together with two of the women in this threesome operating a multifaceted business together. It combined citrus tones with soft blues as per the students' wishes. I loved the softness of the blue tones against the brightness of the oranges and knew with some paper products and gorgeous floral elements this board would really come to life. Here's the board the students signed off on: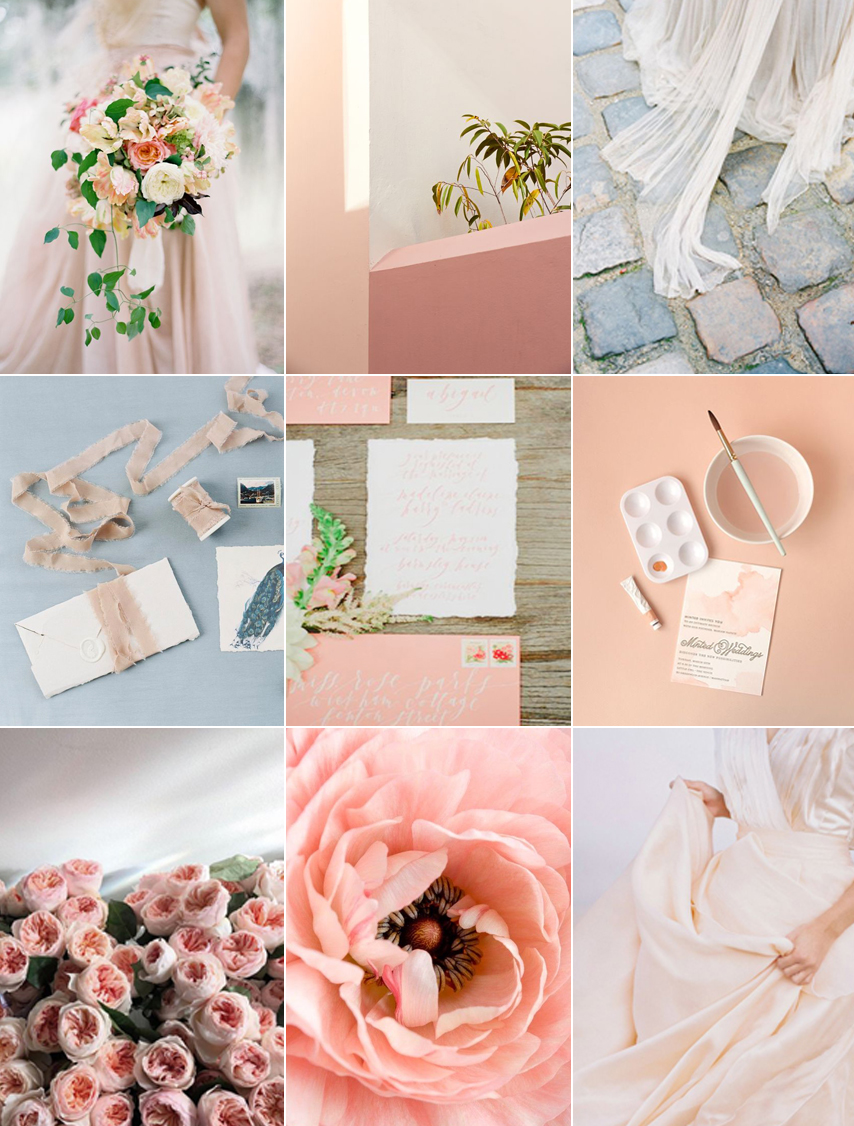 And here is the final product captured by Samantha James Photography.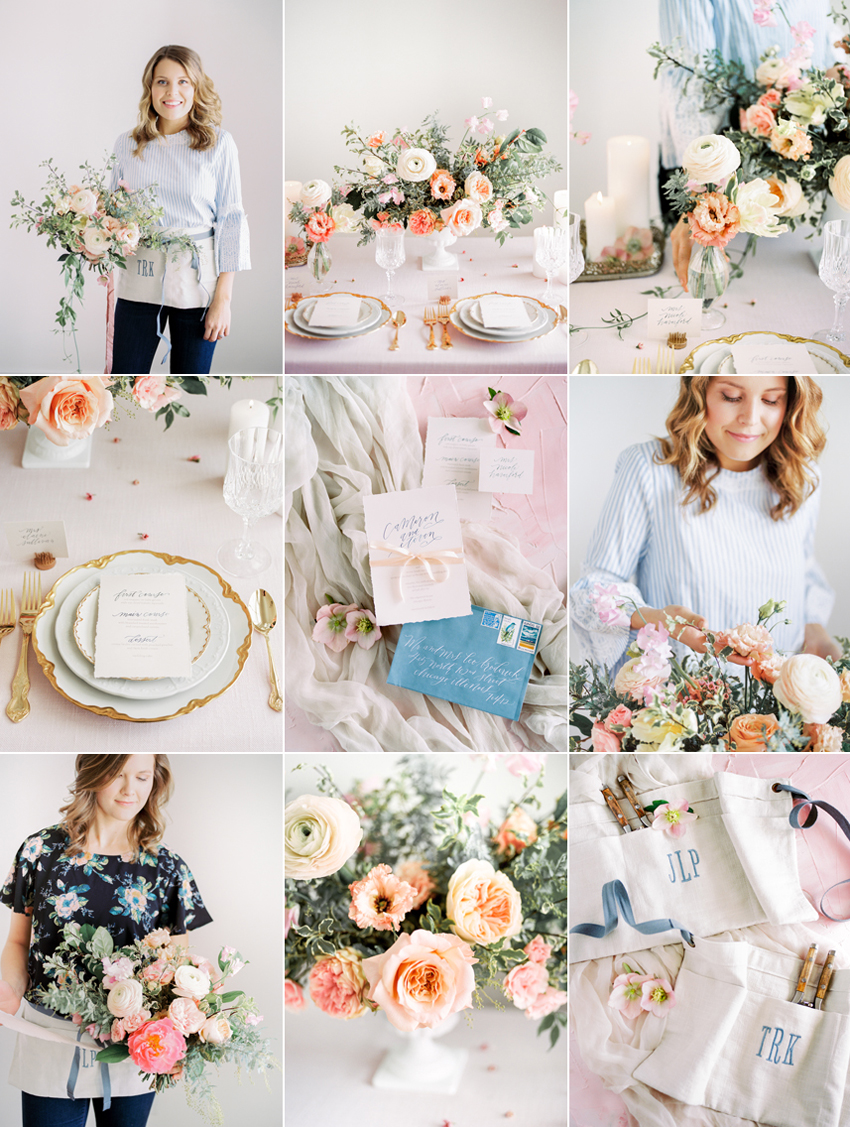 And to help give an example from a real wedding where my creative control is a bit more limited, here's a vision board I created for Melissa and Tim, 2017 clients of ours. When Melissa and Tim booked with us we were nearly a year and a half away from their wedding so some things changed along the way, like the inclusion of the color black in their design. But as you'll see, the heartbeat of their vision and the overall feel of the inspiration that guided the planning and design process remained the same. Here's what we started with: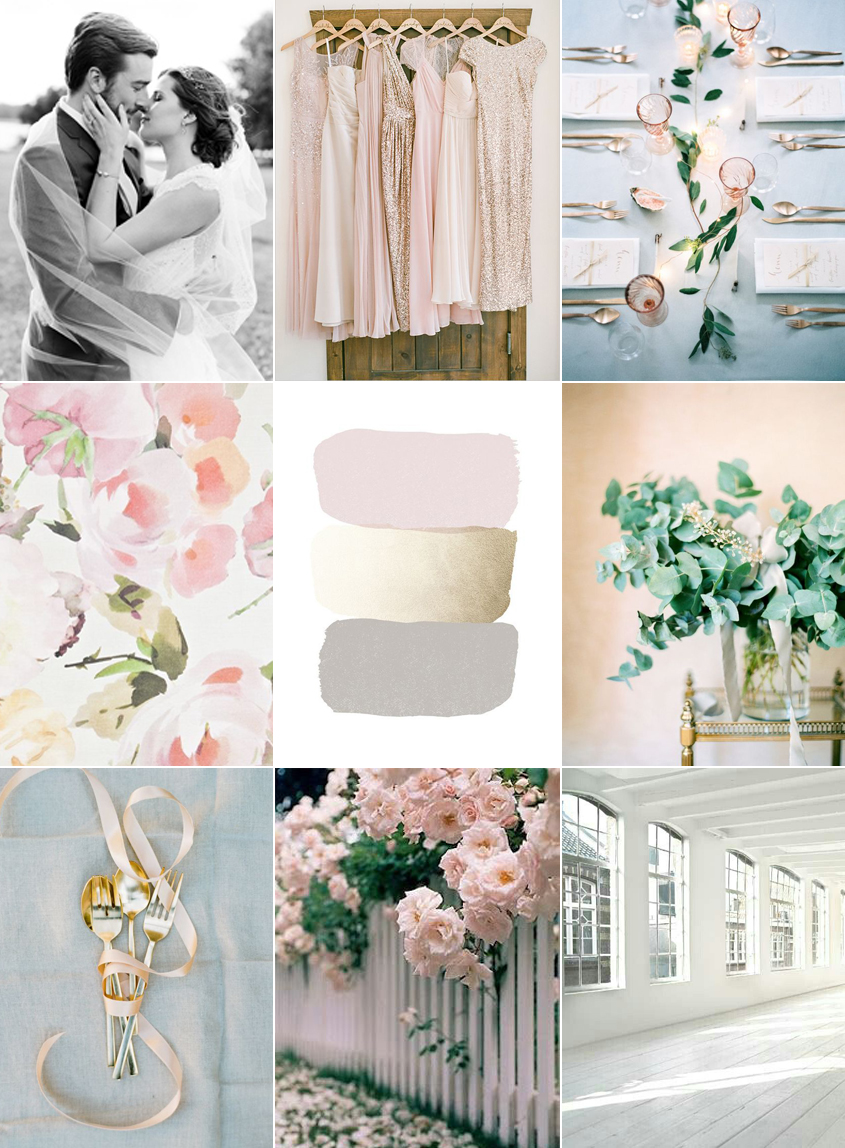 And here is a selection of film scans Kelly Sweet captured on the big day! More here.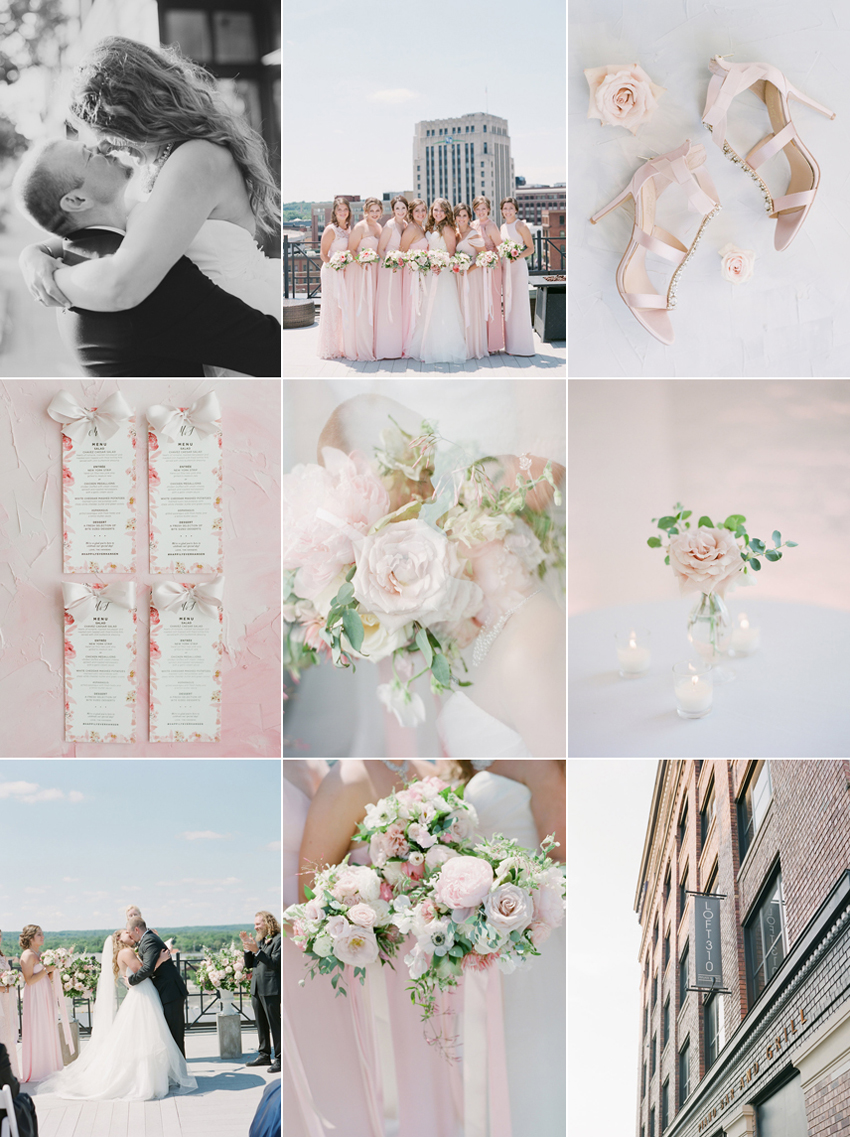 Isn't it rewarding to see how a board can come full circle with an editorial shoot, teaching opportunity, or real wedding? It sure is for me! I hope to also share more on how I created inspiration boards for my two boys' rooms (one big boy room for Lachlan and a nursery with hand-me-down items for baby Bosse 2.0 arriving in nine weeks now!) because that process was a little bit more personal and involved different steps than the ones outlined here. But it's still applicable to a professionally creative process and worth sharing with you all!
Finally, I hope this post is helpful to anyone on the fence about inspiration boards or to those who feel conflicted on where to start. Remember, a board isn't going to be helpful in guiding you if you're stressing out about how to make it or how perfect it should be. Start simple and find a method that works well for you!
Sound off below; are you pro-inspiration board? Or do you keep your visions organized in a different way?
*Should any of the photos used in my vision boards belong to you, please let me know if you would prefer credit in this post OR to have your image removed entirely from the vision board. Since these boards are normally only shown in private to my clients I don't typically feel concerned with tracking credits for each. I realize this post conflicts with that slightly. I am more than happy to give credit where due. Email me if that concerns you: hello@rhiannonbosse.com, thank you!