I'm not sure when exactly it hit me but it was during one of my recent private workshops where I thought to myself, 'I'd really love the chance to have the sort of experience I hope my students receive from me.' Like my students, I would greatly enjoy the opportunity to bring together beautiful design elements in a highly stylized and stress-free environment, in front of the lens of a talented photographer, with of course my own hair and make up done professionally so I could feel beautiful and be the star of my own show; even if for just an afternoon!
These days I don't often do styled shoots unless they are contracted projects (shoots are a big financial investment and don't often have a high ROI for my business model) but a small editorial in the comfort of my home, for ME and so I could get creative and explore new ideas, well THAT I could get behind. I also get slightly nostalgic about doing things like this while growing a new life in my belly but that's a story for another day!
So when my friend Kelly Sweet asked me earlier this summer if I had any ideas for a styled shoot collaboration, I shared with her my vision for something colorful, summery, whimsical, and most importantly, ice cream-inspired. I could tell from her reaction she wasn't sure how this would translate into something tangible and beautiful (I guess I don't blame her) so I told her not to worry and promised the final result would be magic.
Perhaps it's the intense summer heat, the nostalgia of ice cream, or maybe it's those all too familiar pregnancy cravings colliding with my massive sweet tooth, but either way I knew the subtle theme would be the perfect way to blend together a really harmonious color palette with some playful and fresh ideas.
Below is my editorial take on my initial vision; ice cream done in a highly stylized way. I hope you love it just as much as I do. And to my fellow artists, creatives, professionals, dreamers, doers; remember to take on and invest in endeavors for YOU every one and a while. The results have an incredible ripple effect that fill up not only your professional well but your creative soul, too. You deserve that precious gift. Enjoy.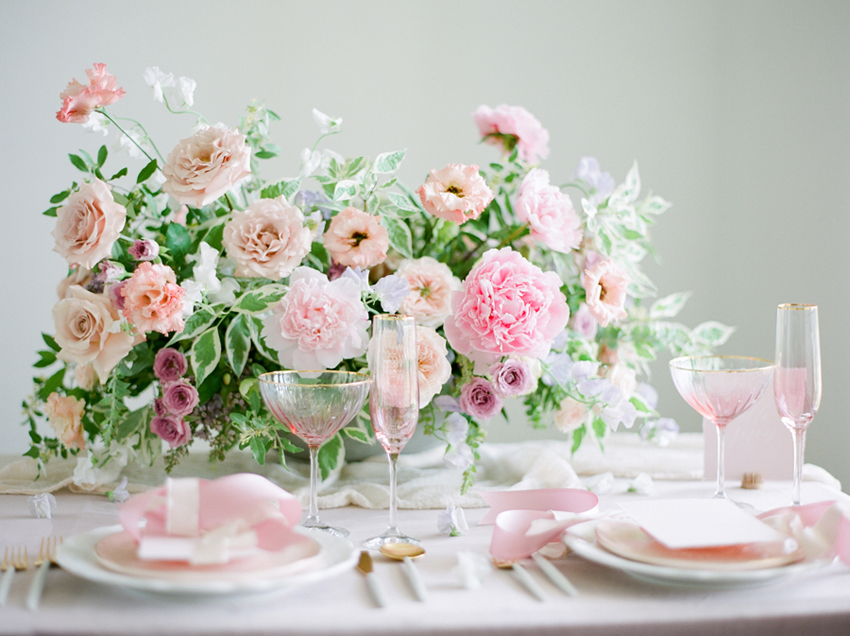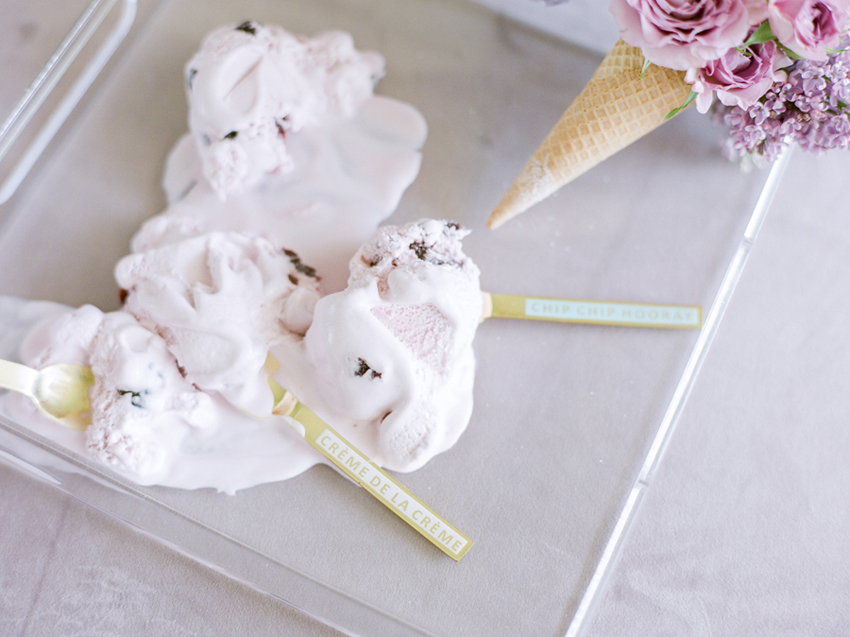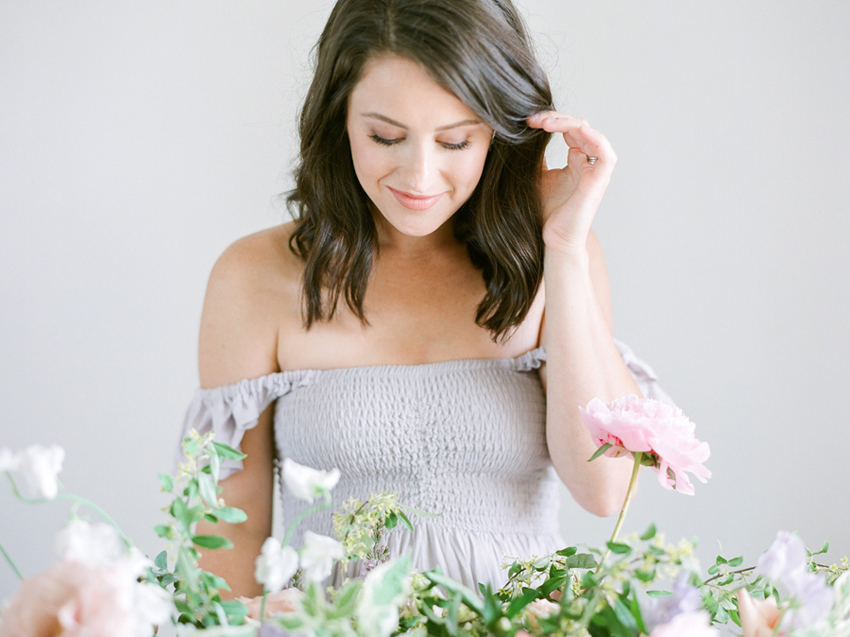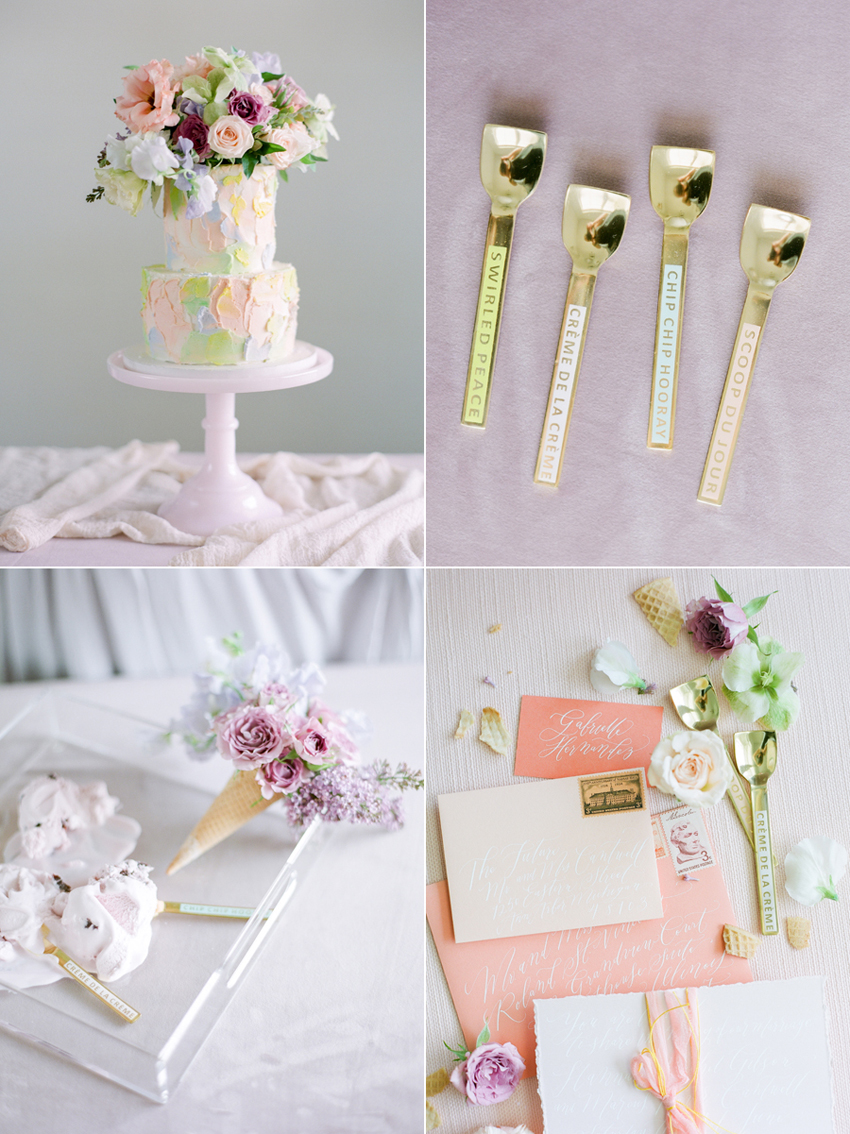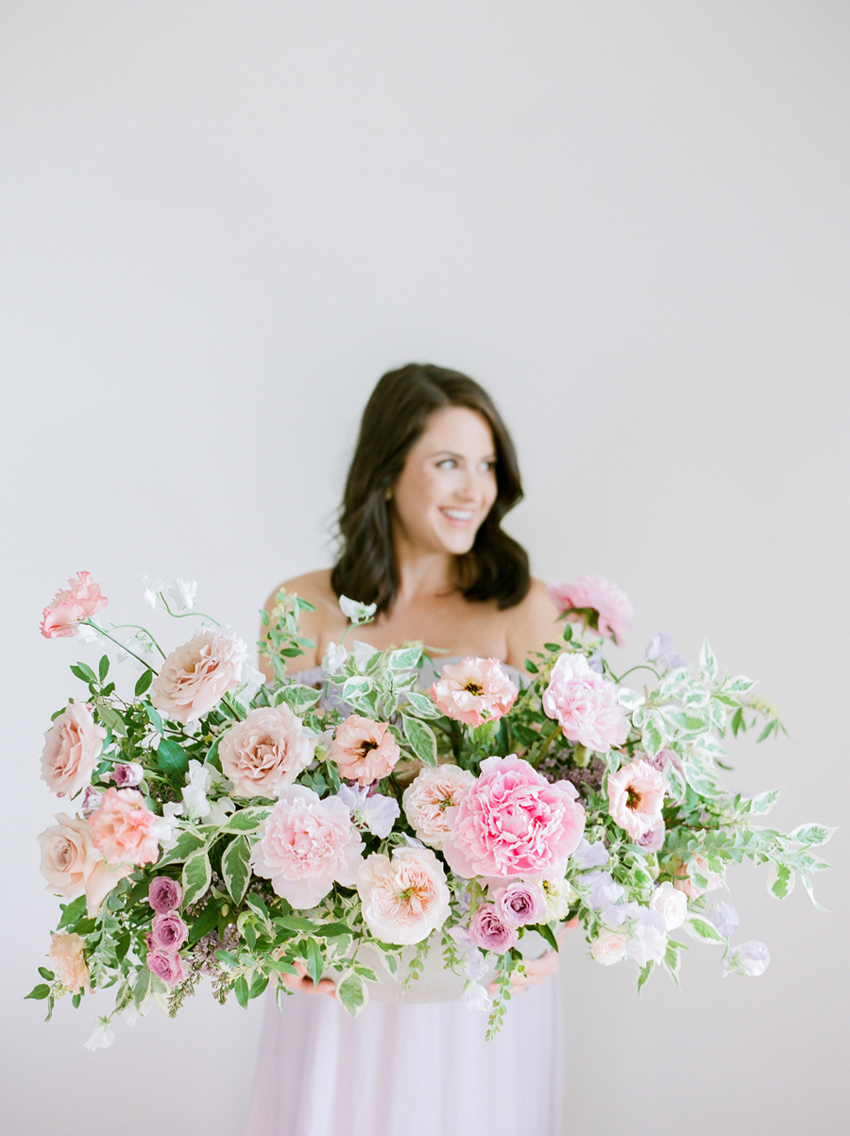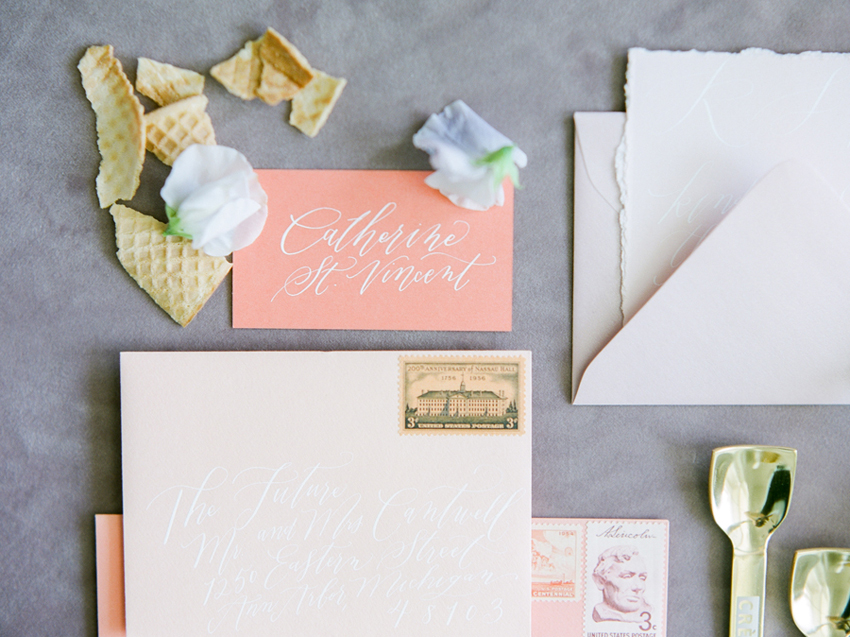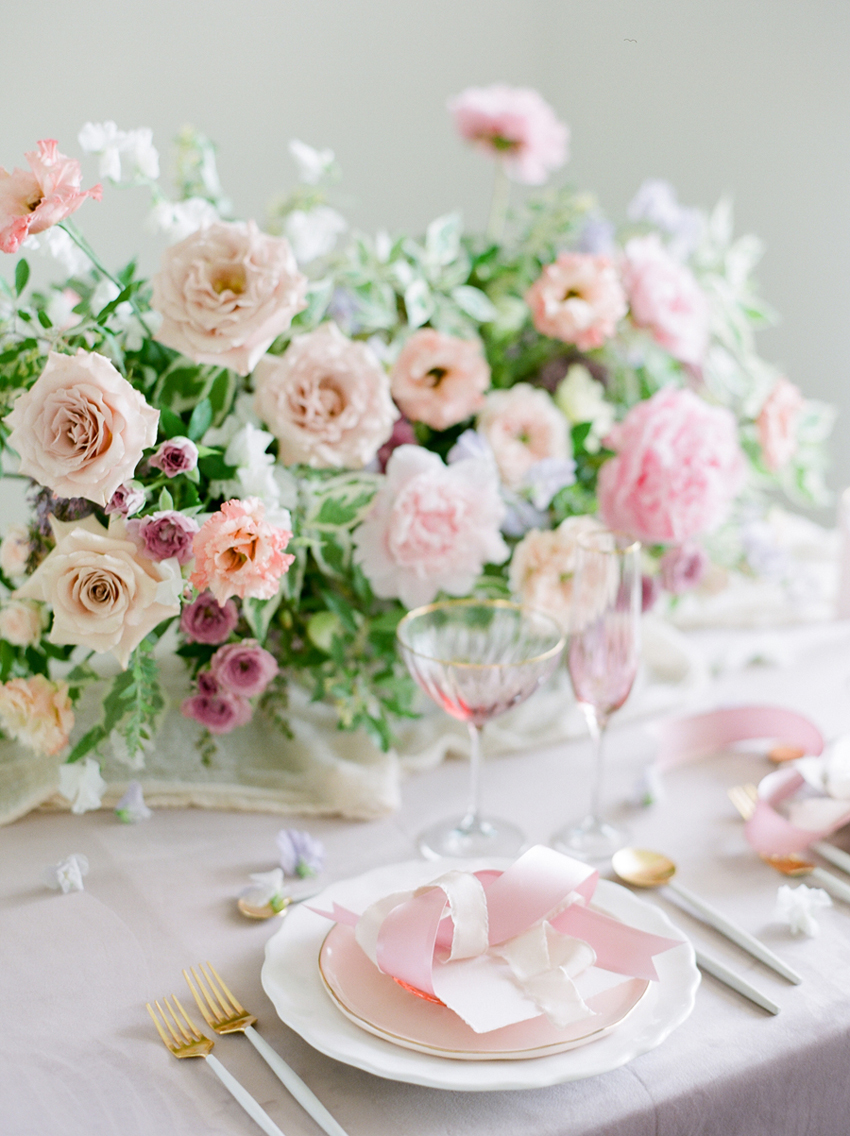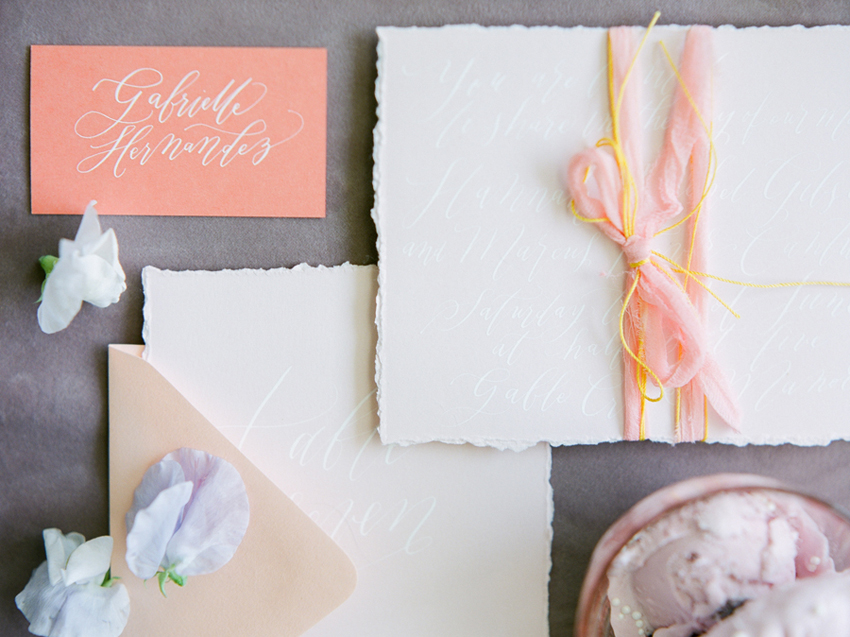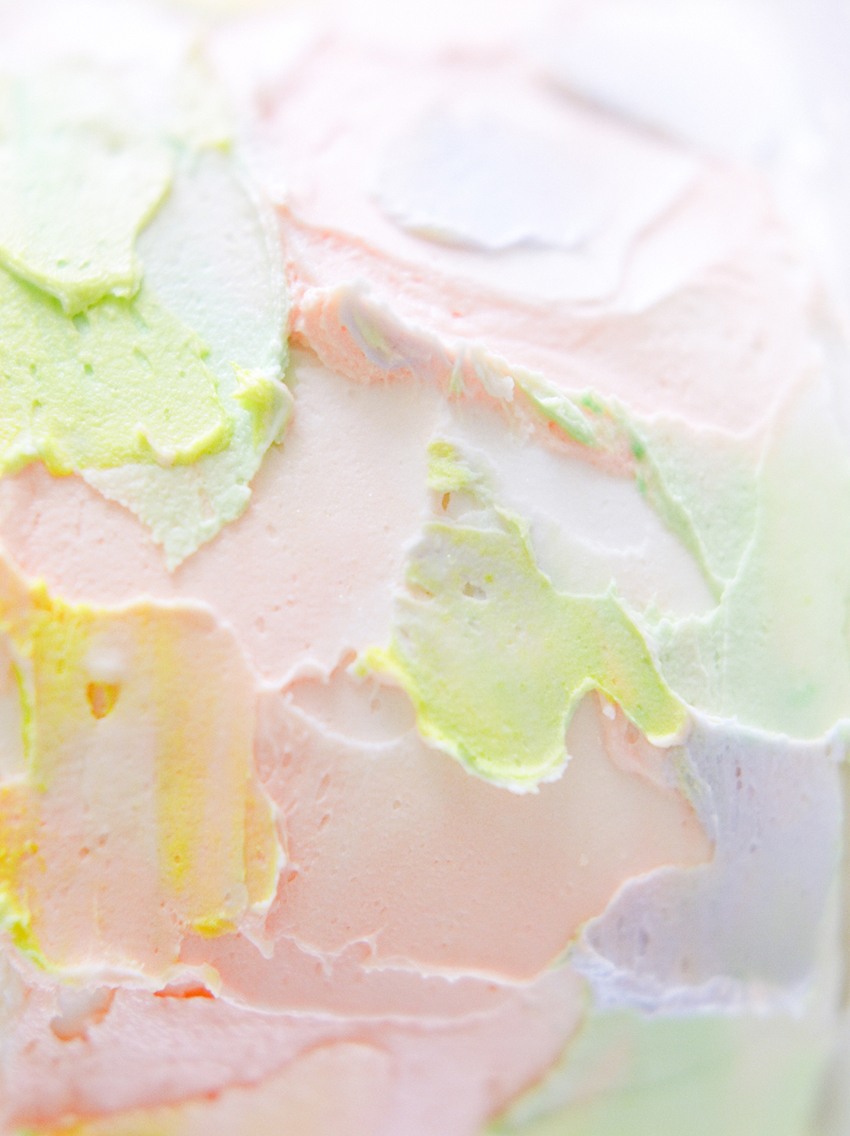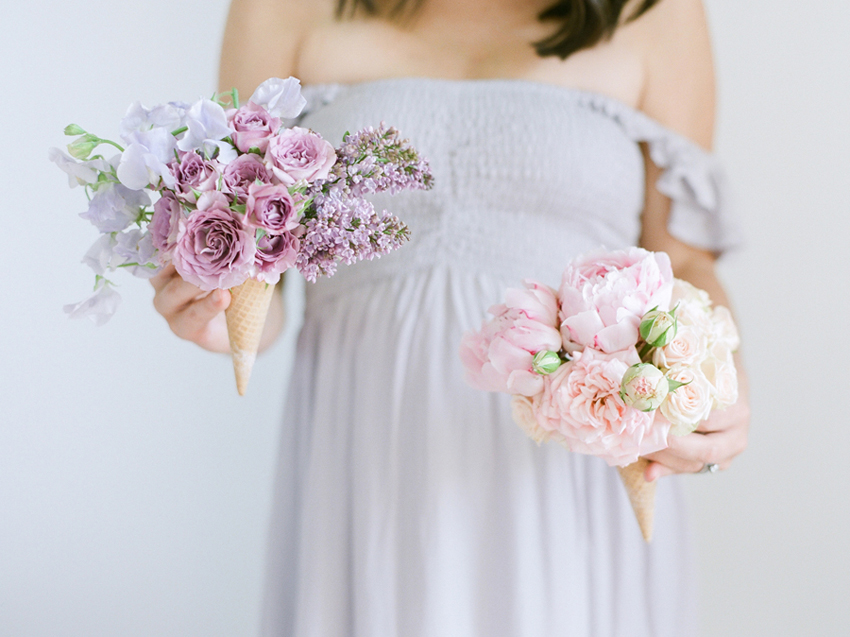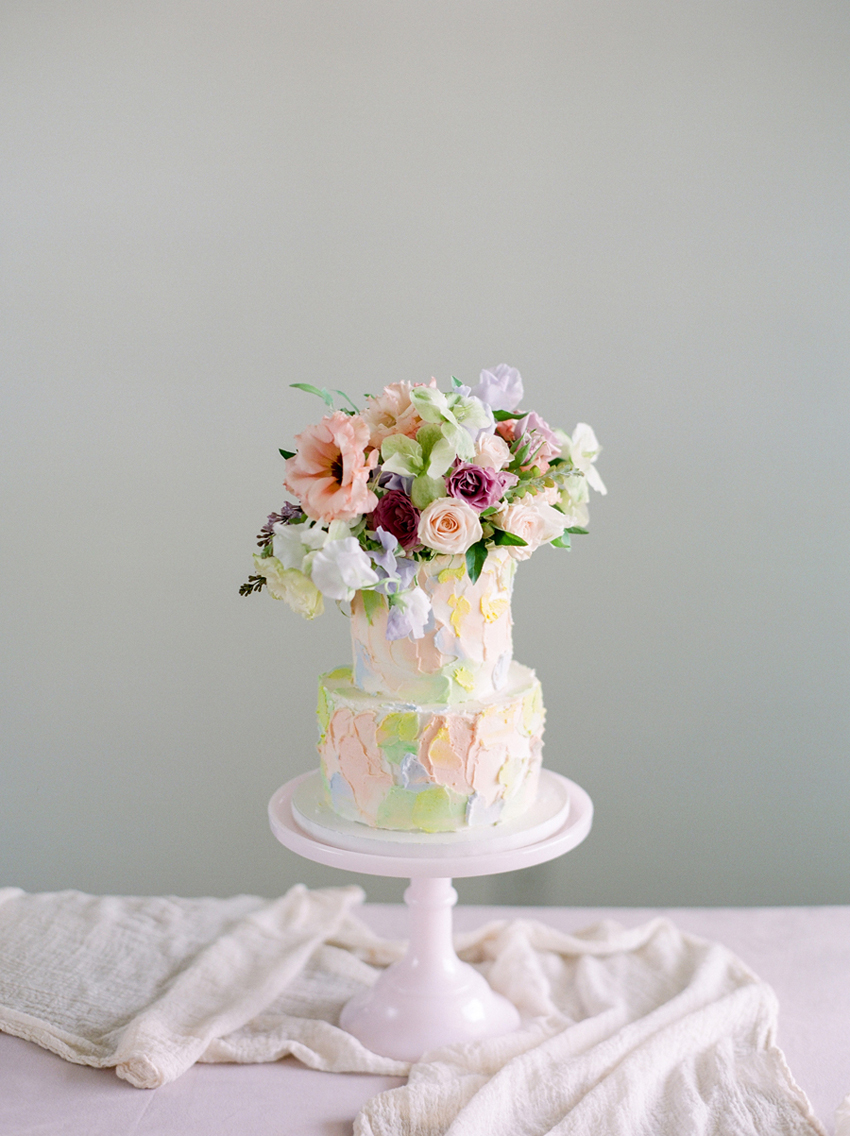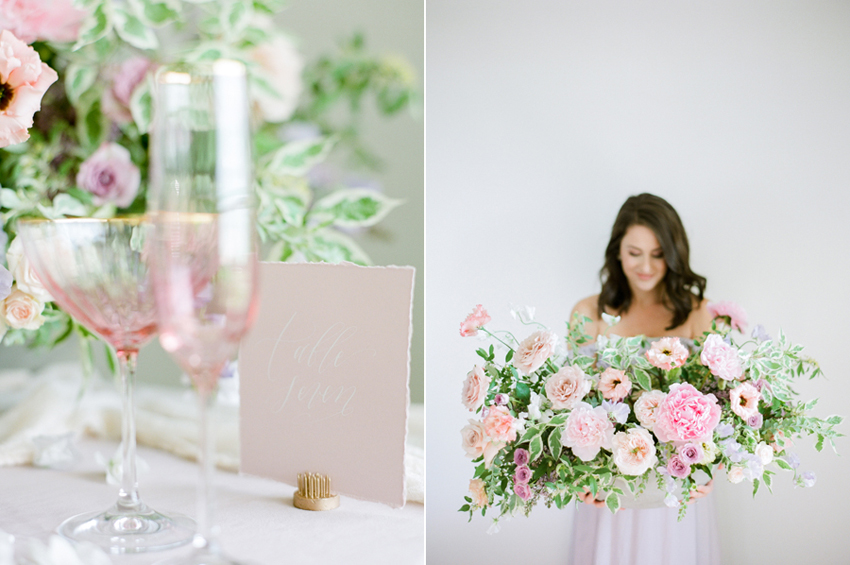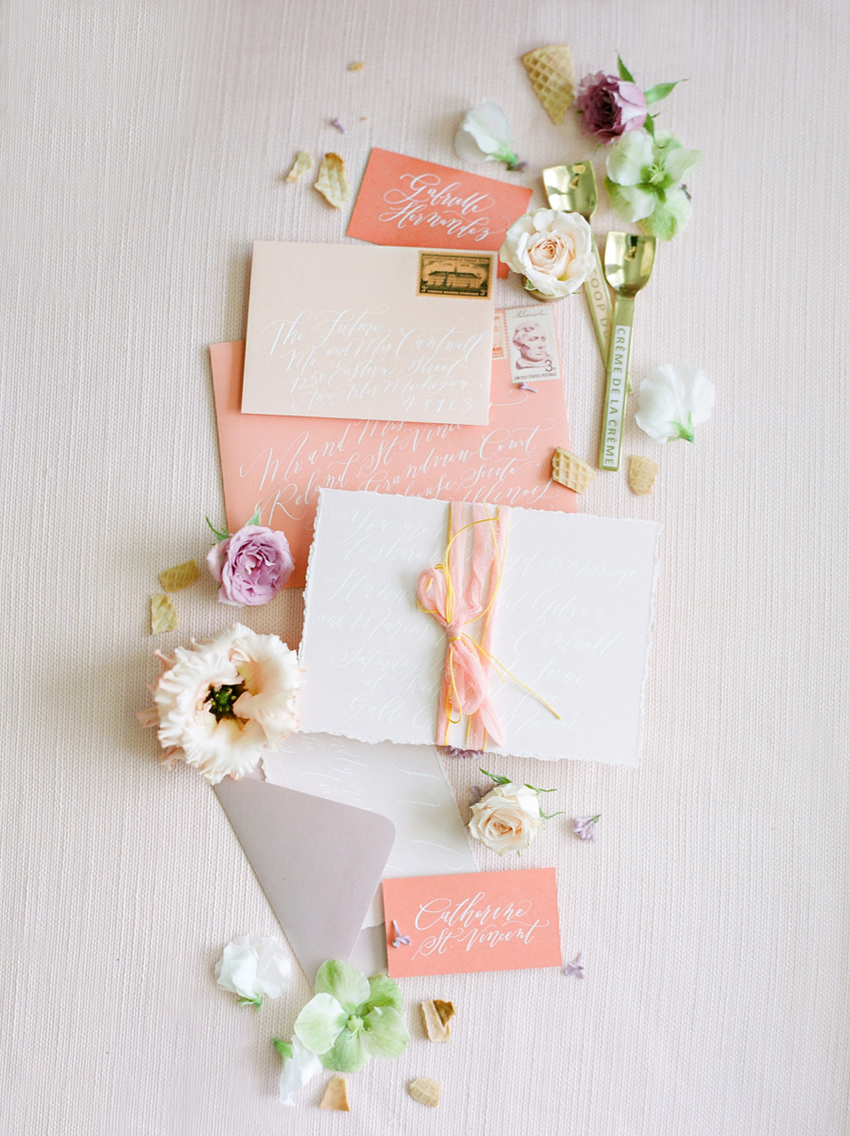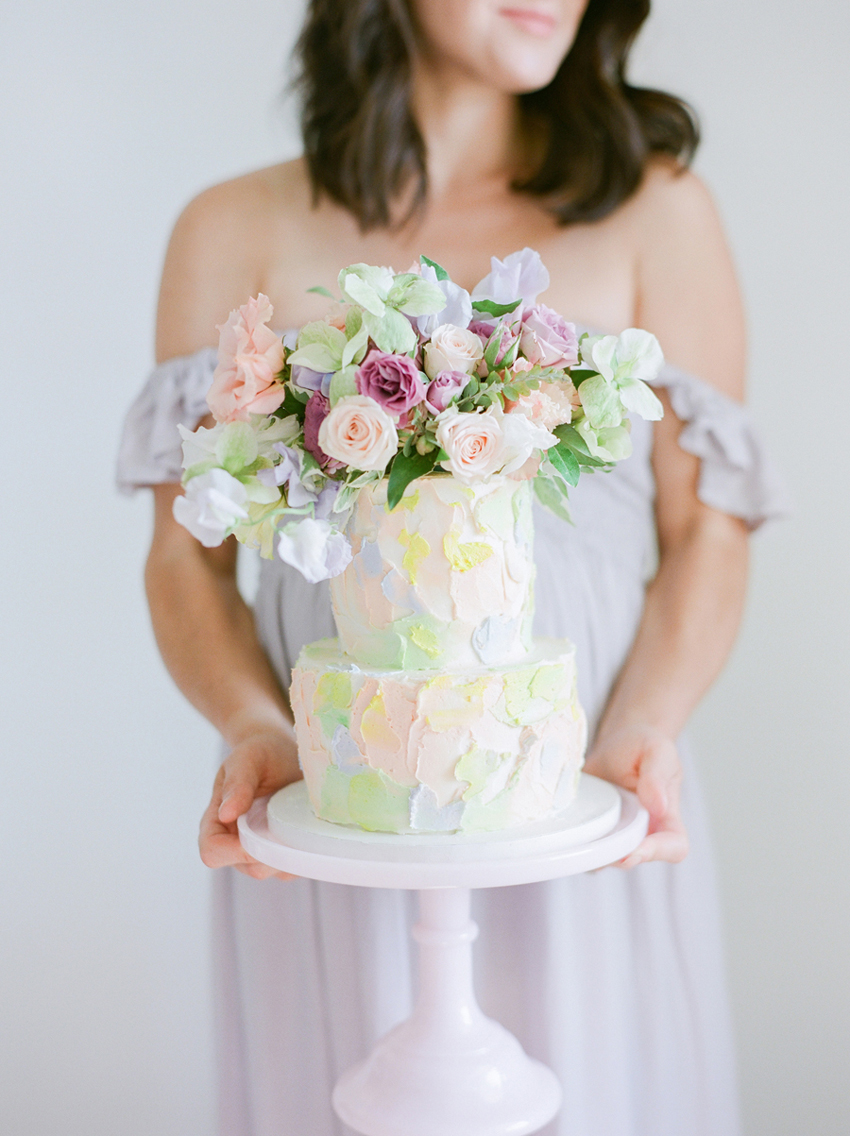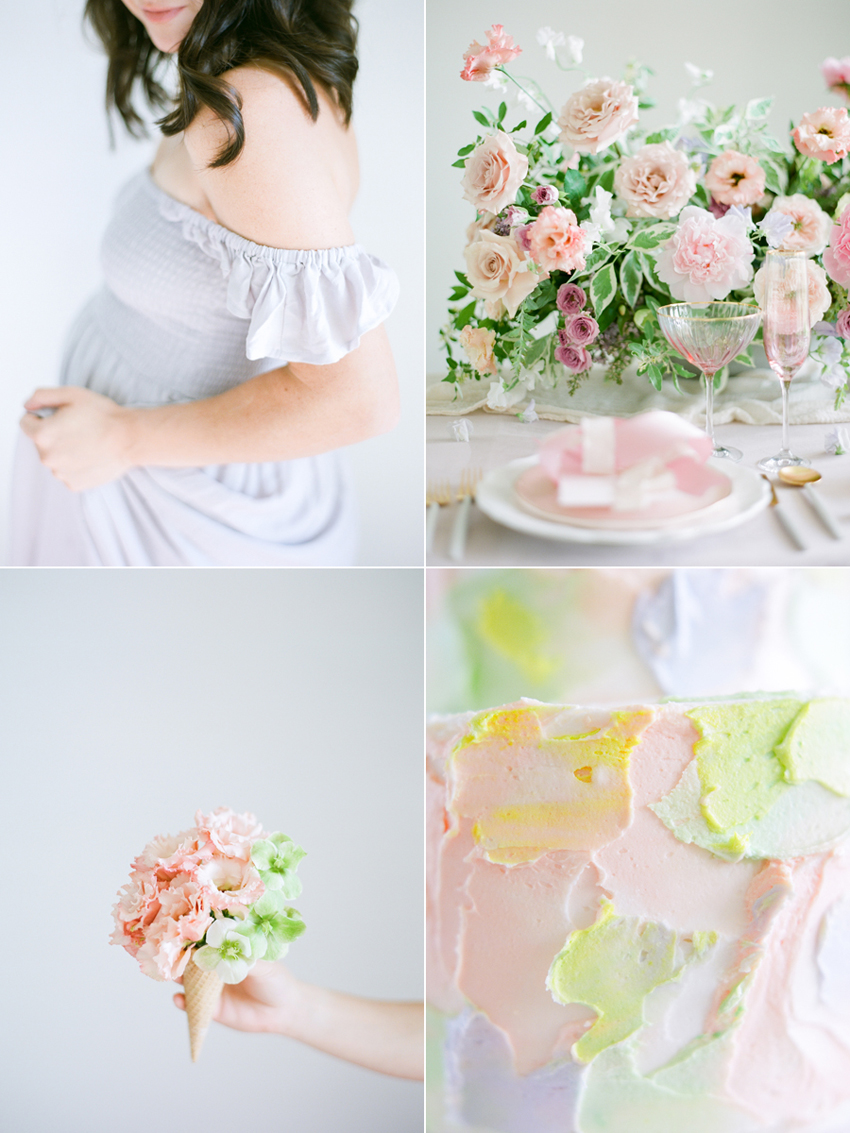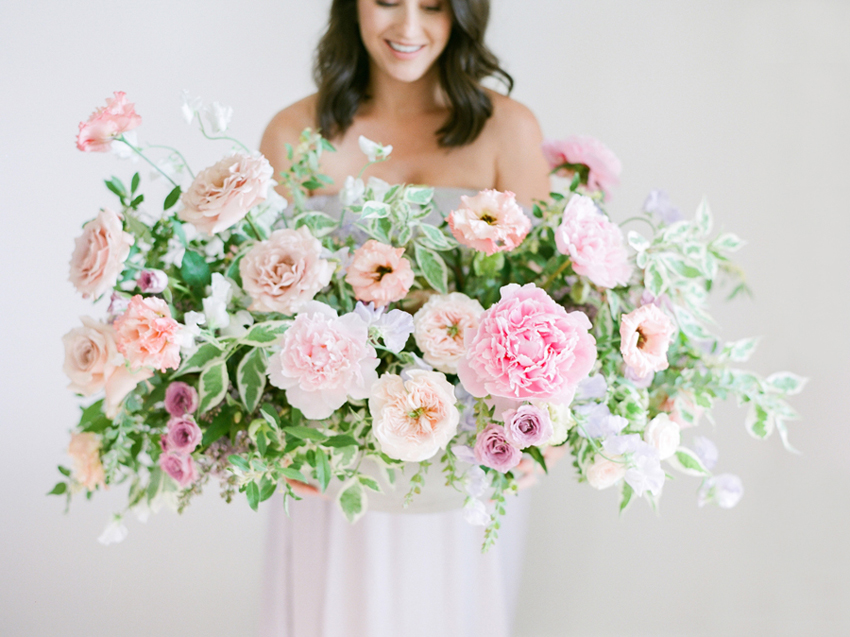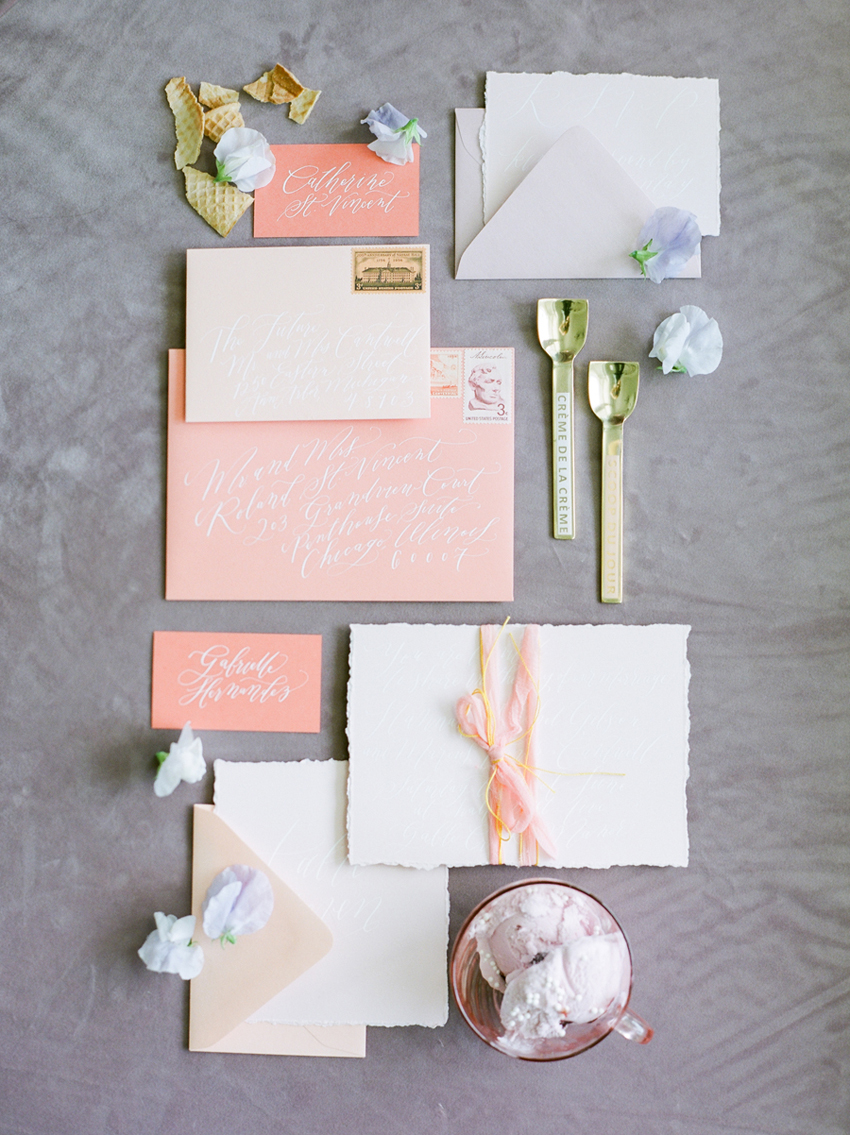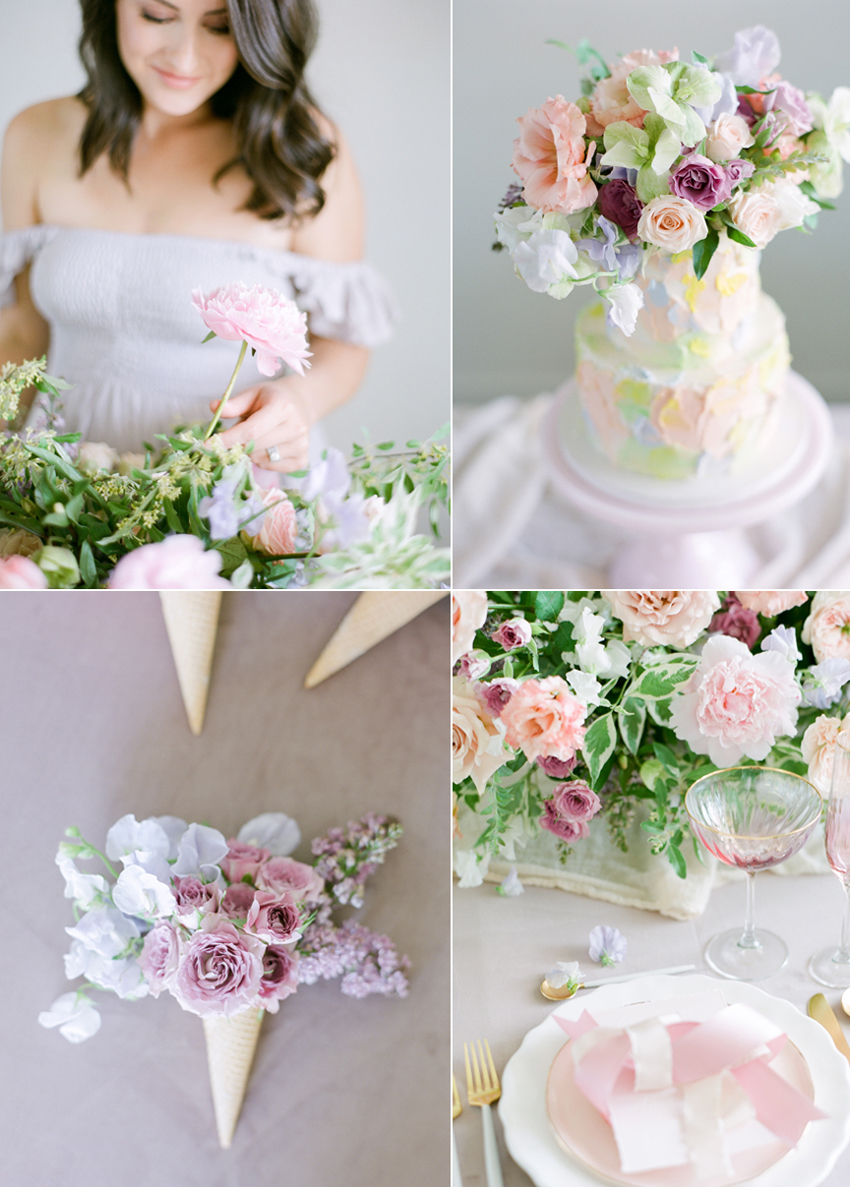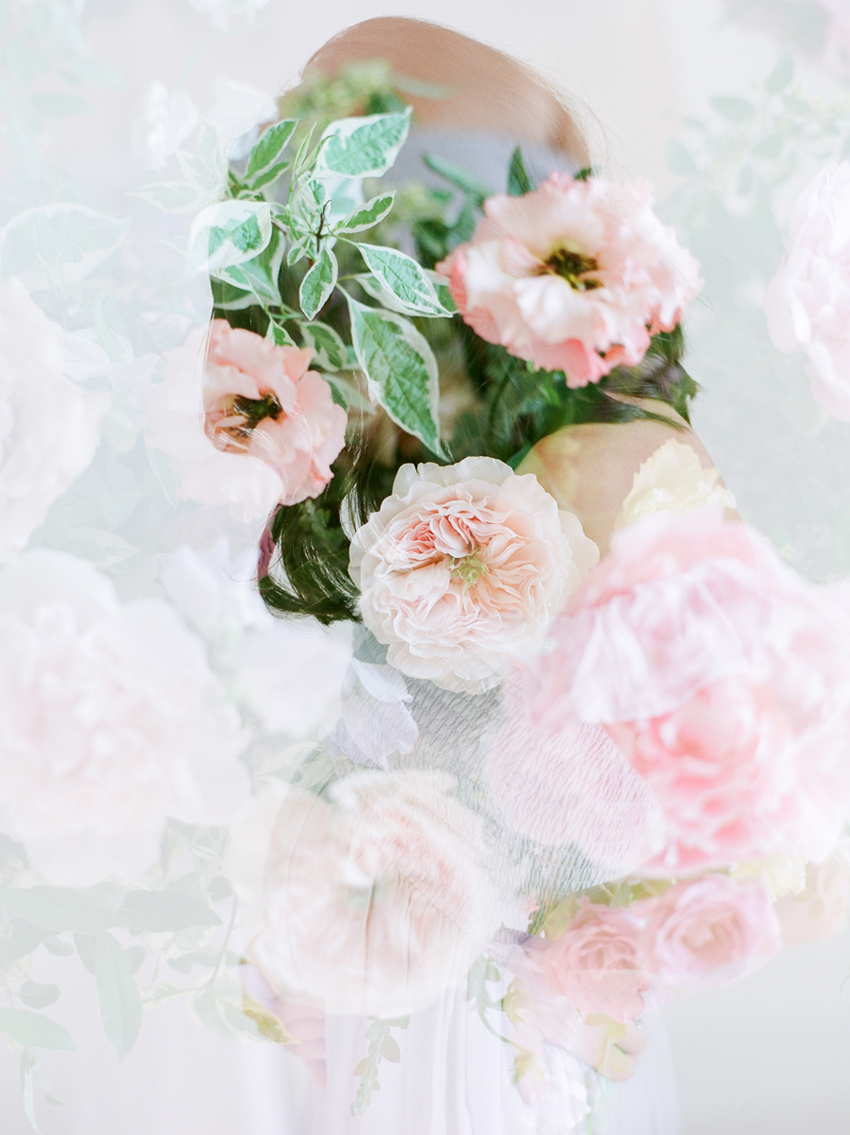 I'd like to give a very public thank you to all of the people who helped make this possible. This felt like a deeply personal project, especially being the one in front of the lens, and many talented and gracious friends and professionals contributed in heartfelt ways. They are all listed below and a simple credit doesn't quite feel like enough but trust me when I say these businesses and people are some of the best in the industry! Thank you everyone for helping to create beautiful things alongside me that hopefully inspire many, many others.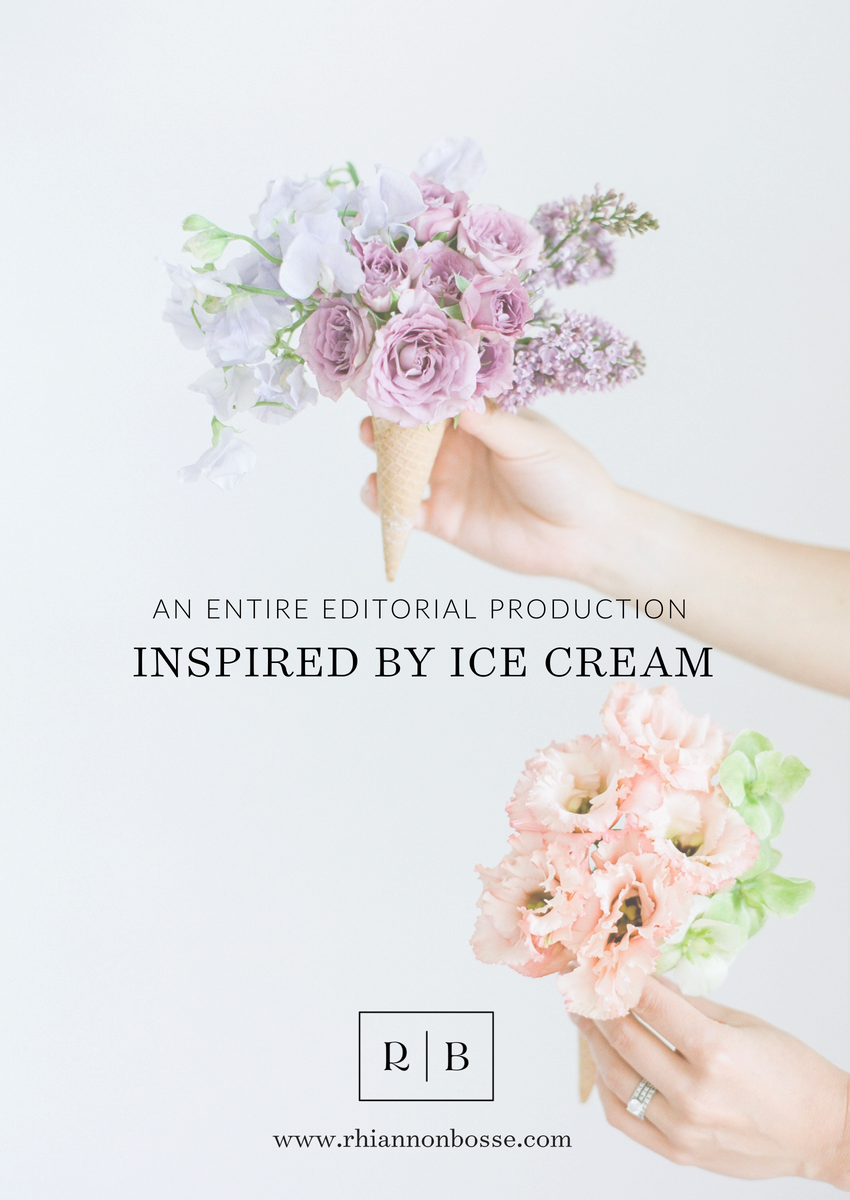 Concept, design, florals: Rhiannon Bosse Celebrations / Photography: Kelly Sweet Photography / Lavender ruffle gown: Plum Pretty Sugar / Beauty: Hanna Wagner Design / Linens: Special Occasions West / Stationery and calligraphy: Prairie Letter Shop / Flatware, stemware and ice cream spoons: Anthropologie / Pink plates: Hobby Lobby / Cake: The Cakabakery / Lucite tray: Crate & Barrel