I'm delighted to share the next instalment in my private workshop series!
If you're just joining me today then go here first and catch up on the two preliminary posts in this series. These will give you more information on why I offer private workshops, how I transitioned out of offering a multiday group workshop into focused private one on ones, and best of all, how these experiences are so life-giving for both my students and myself. Truly, I adore these experiences with such talented women and feel honored I get to invite them into my home (you know how much I believe in the beauty of operating a home-based business!)
So today I have four women to introduce you to; two sole business owners and a pair of women who operate their multifaceted business as a team. As I've done in the past, I am sharing some highlights from my time with each, what I loved most about the one on one time we shared, and also some feedback from the students themselves.
All of the gorgeous images throughout this particular post are courtesy of Kelly Sweet Photography. It brings me tremendous joy to know that these women not only get the value of finding confidence from our time together, tangible skills and knowledge to apply to their business, and wisdom and insight, BUT that they get these really gorgeous curated film images to add to their websites, social media channels, and portfolio.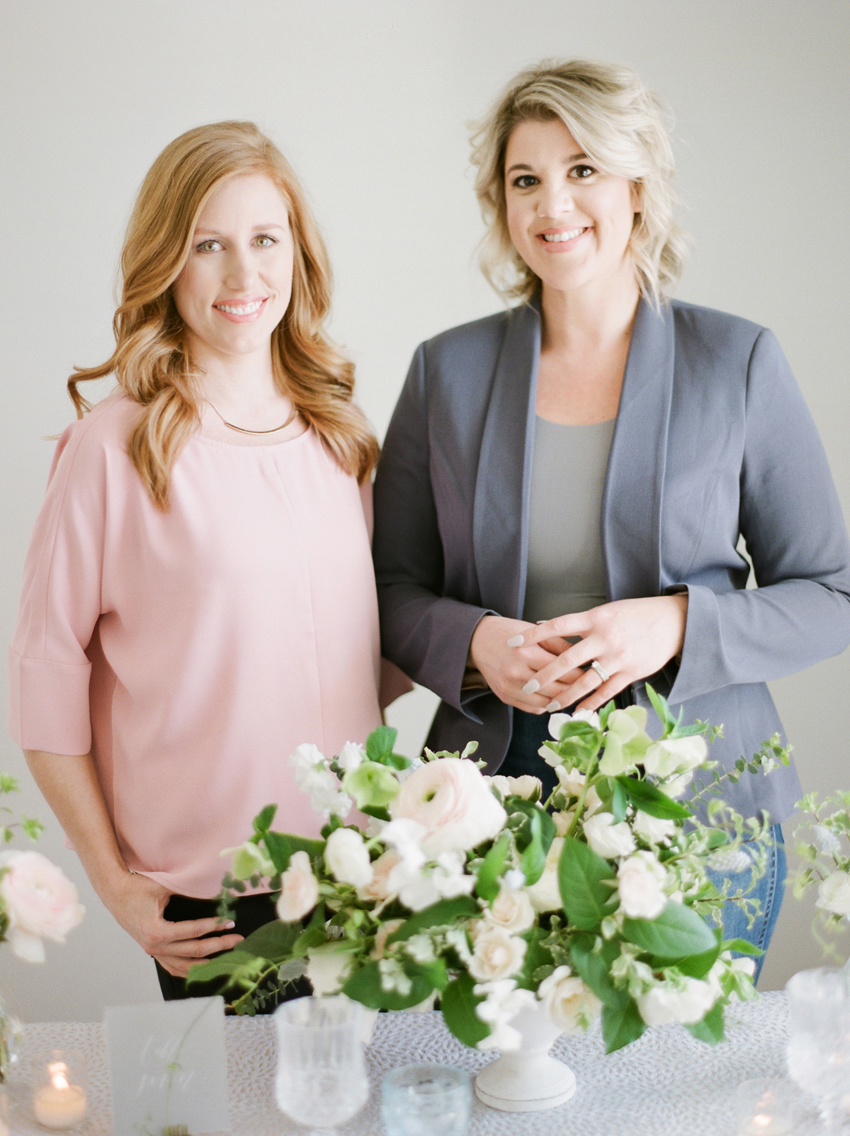 Allow me to introduce you to Lynette and Alyse!
This talented duo is locally based here in Michigan and have been planning events together since 2015 as the Every Little Detail team. They offer a variety of services including full service planning, partial planning, event design, and florals. They recently completed a beautiful rebrand with their company so our time together really helped contribute to the new business image and identity they've worked hard to build. Here is their company Instagram if you'd like to follow along with their planning adventures!
What I find to be one of the most intriguing parts of social media is that while we can make assumptions about people online or pretend we know someone from glances to their squares, usually meeting people in real life is ten times better than the versions of people we assume to know from our phone screens. I had always known of Lynette and Alyse from social media scrolls and conversations with other vendors (always on good terms of course!) but never had the chance to truly know how kind hearted and genuine they are until we met for dinner the night before our workshop. The two balance each other so beautifully and both bring to the table unique qualities that drive home a level of customer service I know their clients value and appreciate. It was a delight and honor to work with them especially given that we operate in the same market here in Michigan.
Some thoughts from Lynette and Alyse
'The 1 on 1 workshop with Rhiannon was a wonderful experience and I am so glad that we invested in learning from an industry leader. Some areas of planning, design, and floral I feel pretty confident, others not so much. After two days of learning from Rhi, I feel tenfold more confident in not only my floral skill set, but also in our business structure and offerings. Picking Rhi's brain and soaking up her knowledge was an invaluable experience, and I recommend her workshop to anyone who is looking to learn more about the industry, improve floral skills, and gain confidence in what is already working for you.'
The color palette, floral varieties, and other curated tabletop items I selected were based on ELD's recent rebrand vision. I love how fresh, timeless, and beautiful the palette was with the soft blues and grays against the foliage green. And it doesn't hurt that Alyse and Lynette are both so beautiful with their unique and vastly different looks (a redhead and blonde! I love the contrast of these two together!) Everything was stunning. I had such a hard time honing in on photos for this post. Kelly Sweet captured everything on film, beauty was done by Hanna Wagner Design, calligraphy by Prairie Letter Shop, linens from Special Occasions West and rentals from Gigi and LaClede.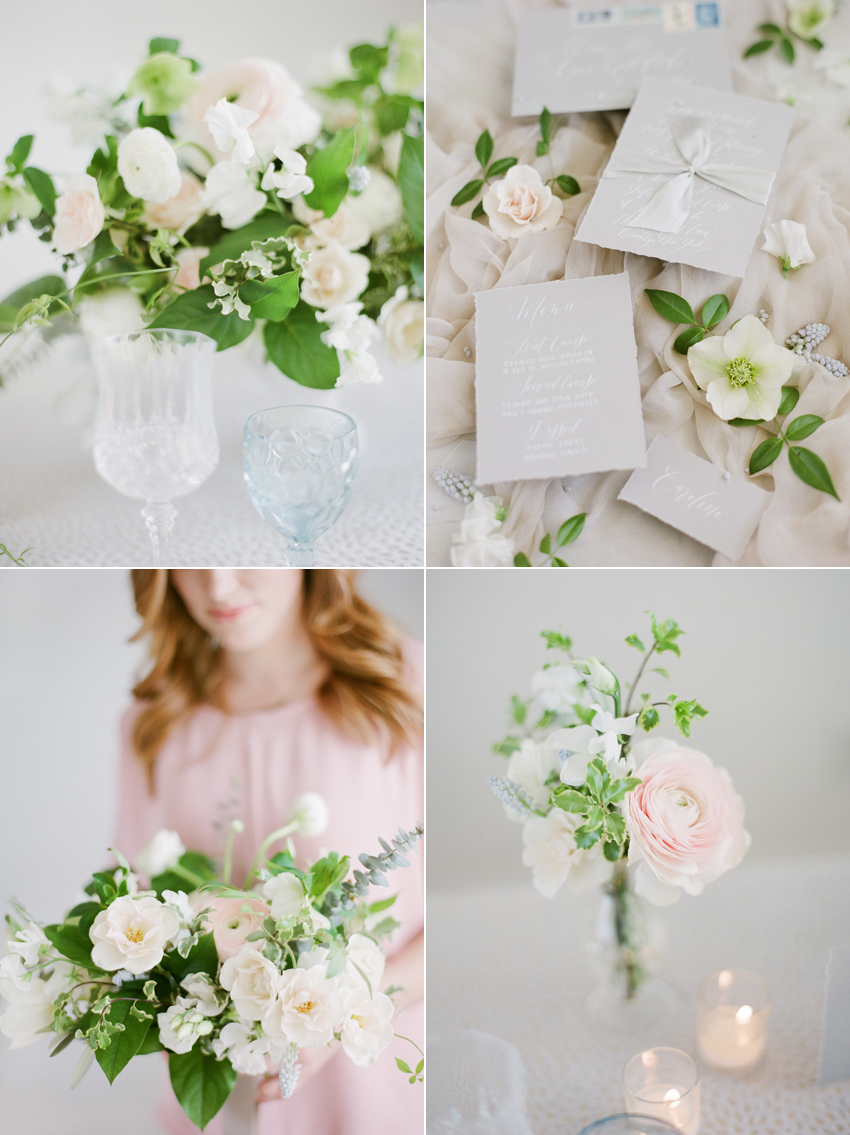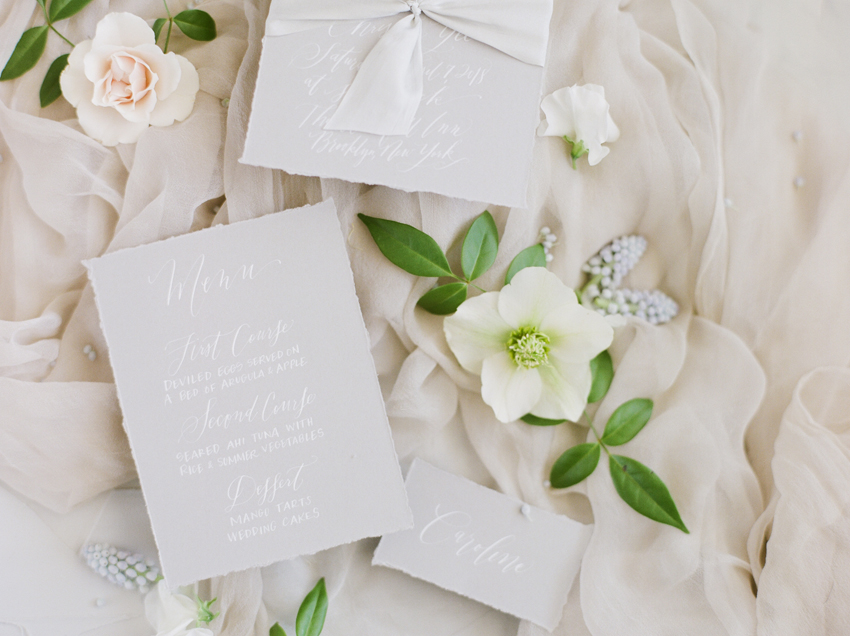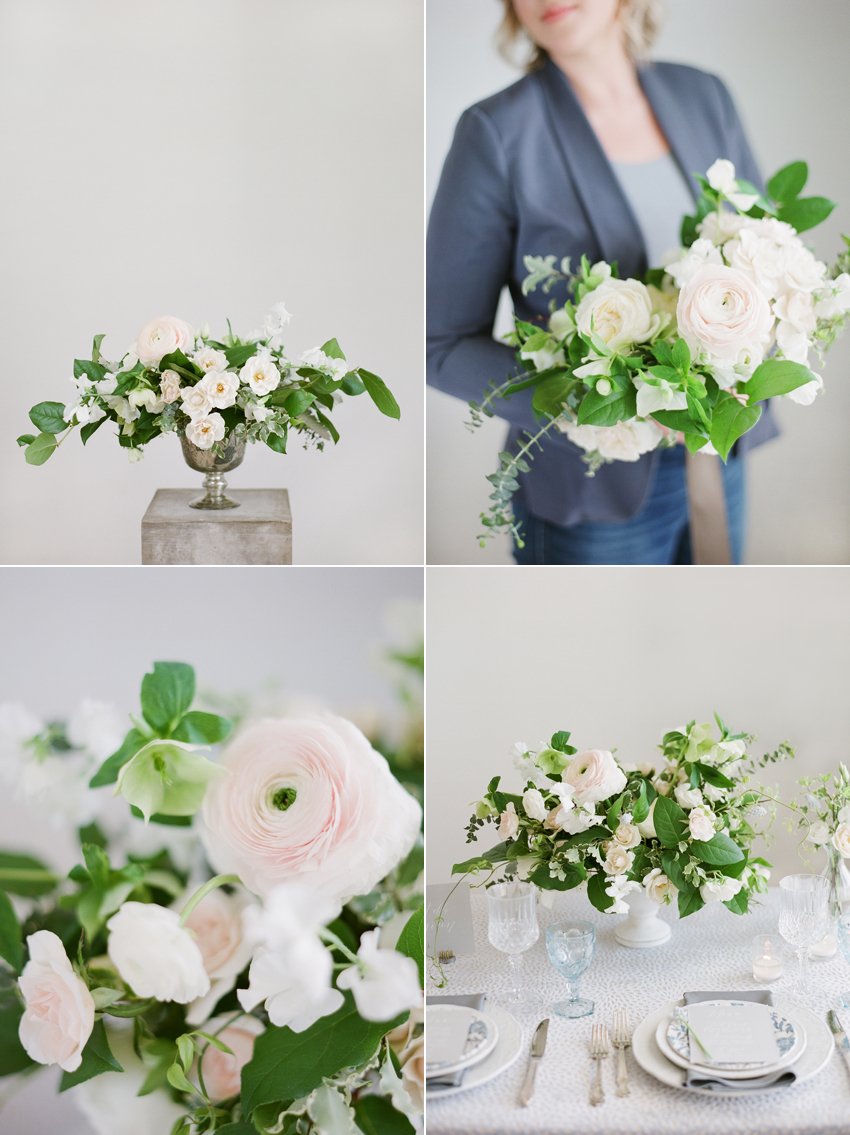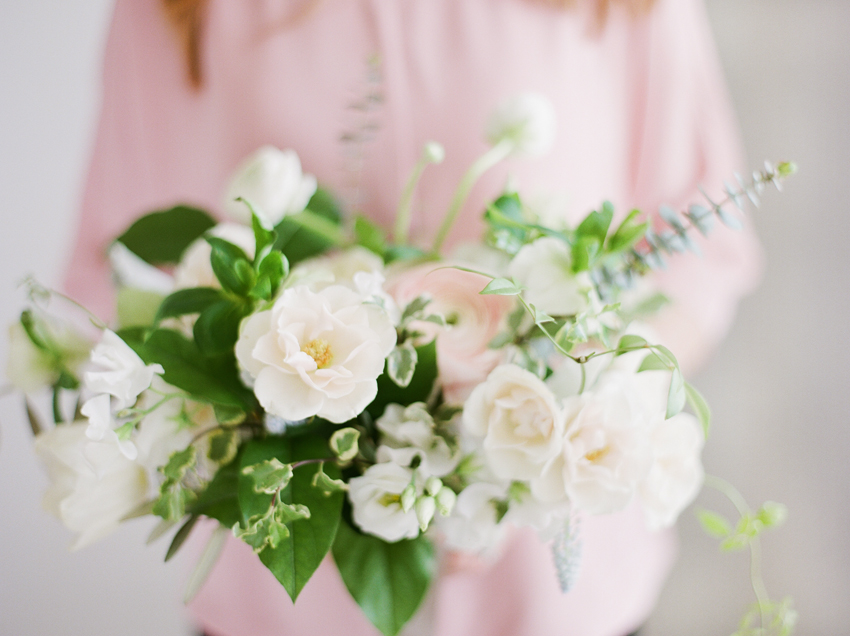 I've mentioned this before but one of my favorite parts of each private workshop is getting to dive into the flat lay style portion of the curriculum. Styling, in my opinion, is very much an art form but there are so many tips and tricks to make it feel effortless and I love sharing those in a hands on way with my students. The stationery and calligraphed goods Alex sent specifically for Alyse and Lynette's workshop remains one of my favorites to have styled. And it was rewarding to have the girls contribute their thoughtful suggestions and tweaks as we discussed important elements like lines, spacing, and accents in the flat lay.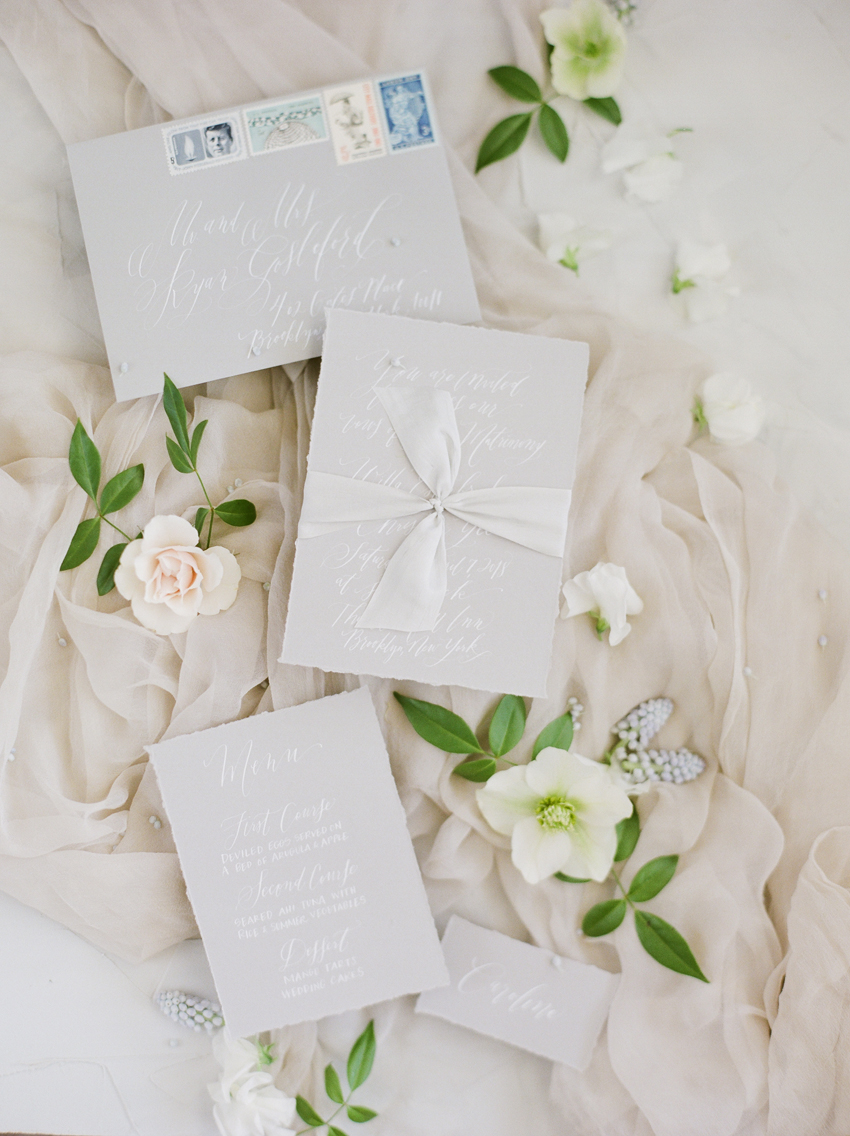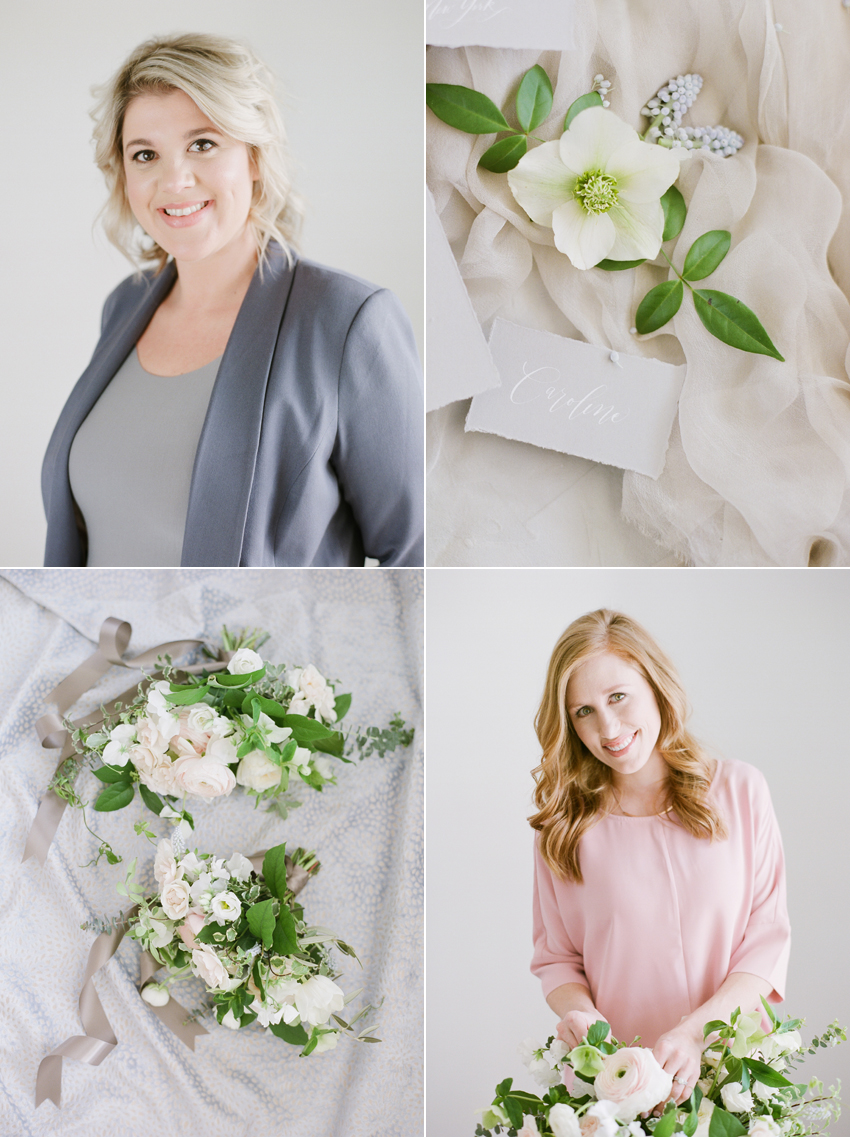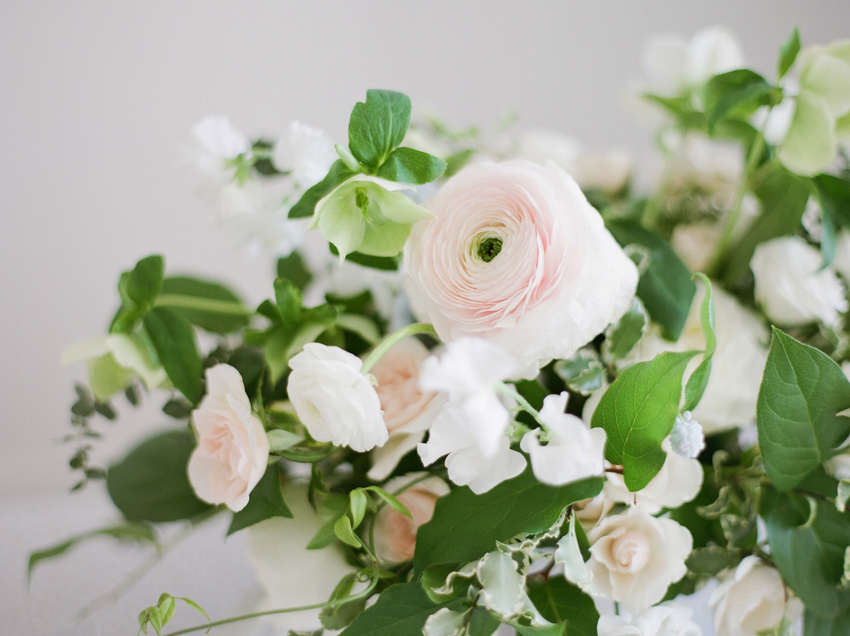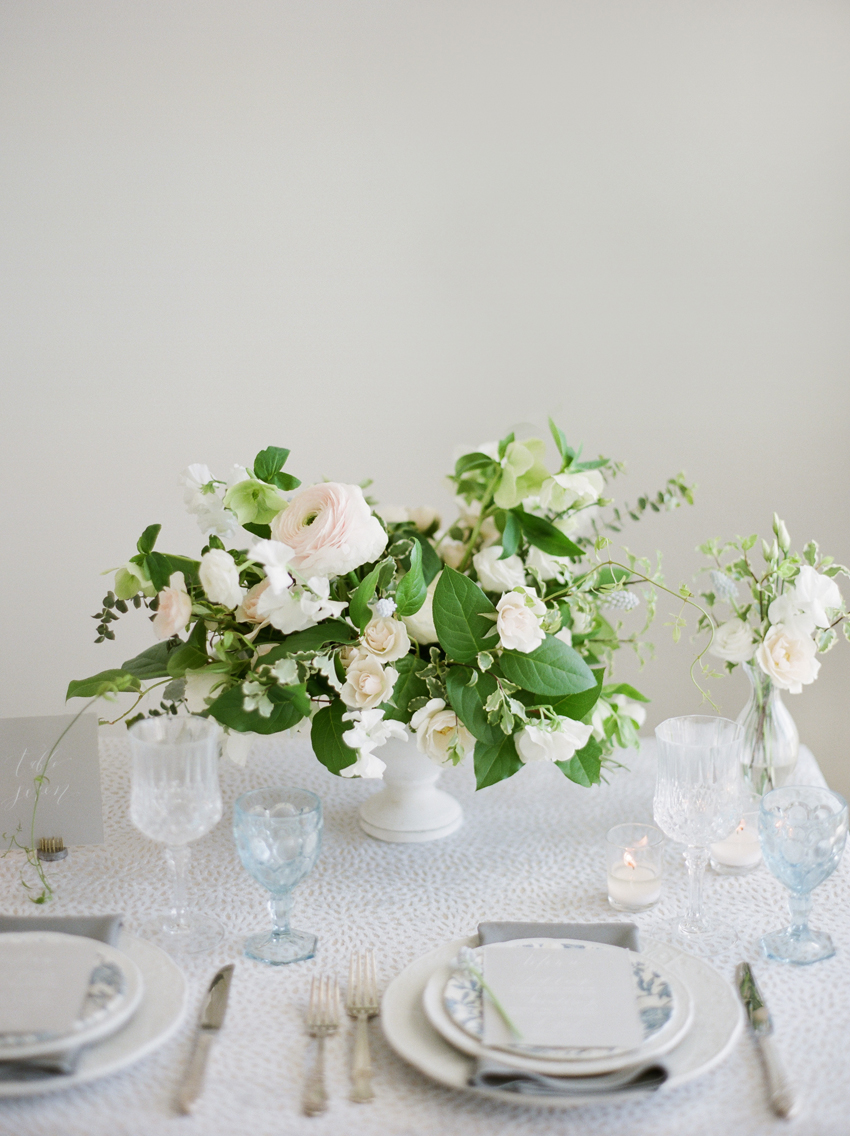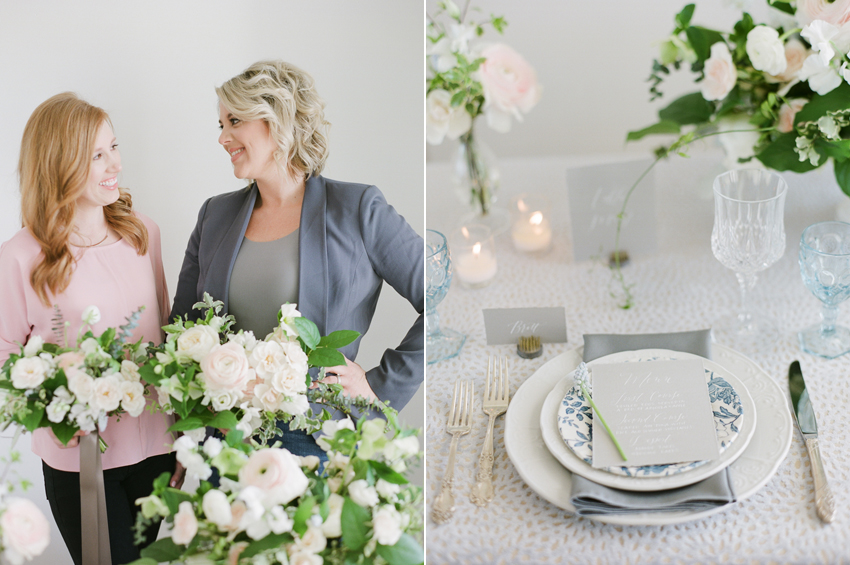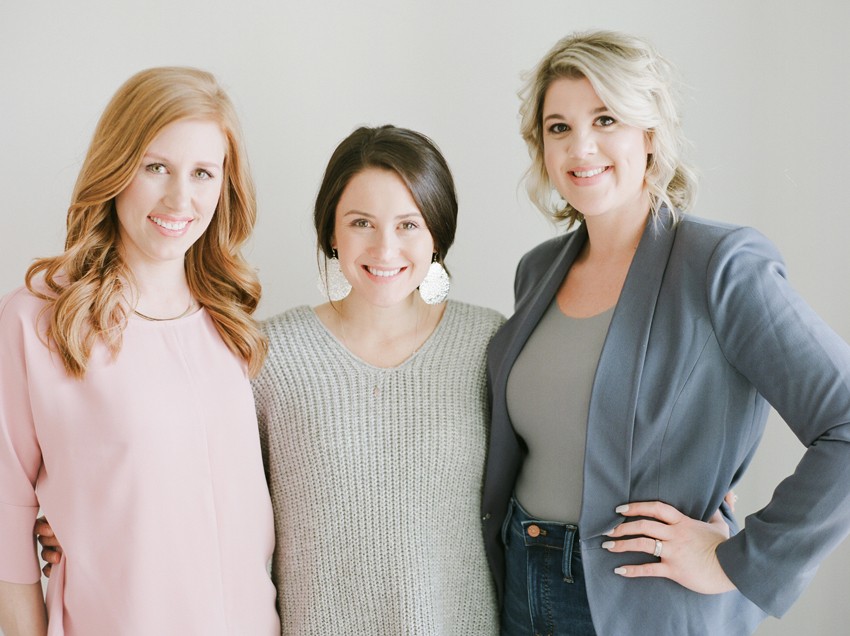 Next up is Kayla from Basic Bash Events based out of Nebraska!
Kayla and her team plan, design, and manage beautiful events in Nebraska. They have a playful but polished style, which is evident in their work and the approach they take with their clients. I loved learning about some of the differences in the Nebraska market and how because of the differences Kayla and her team operate to cater to their clients best. Accordingly to Kayla the weddings in Nebraska are typically pretty large, making the inclusion of floral services feel a bit daunting, but after our time together I feel confident the BBE team is beyond capable to really kick up their value and offer that much more of an exclusive service to their clients in 2019 and beyond.
Also, I have to add this personal note. The week of Kayla's workshop marked eight weeks deep in my pregnancy and what was at the time a really, really tiring and miserable season for me. I prayed and prayed morning sickness wouldn't crash the party that day but as luck would have it, halfway through our early morning start I was hit with the most awful type of morning sickness / food poisoning (?) you could imagine. I was so sick, flat on the bathroom floor, Andrew had to come home from work so Kayla wouldn't be alone in the studio. I even called the hospital to see if I needed to come in because it was that bad. And then from there I knew I had to call Betsi and Jodi to come over to accompany Kayla to lunch because I certainly didn't want to take away from the value of Kayla's experience here with me. And I was in no shape to leave the house. What an awful predicament.
I don't think my guilt helped the situation any bit but let say three things here:
1. Kayla is a true professional as she rolled with the punches and gracefully adapted to our slightly tweaked schedule. While the time leading up to lunch wasn't ideal it was our reality that day and she didn't even flinch. 2. Having Betsi AND Jodi take Kayla to lunch actually ended up being a benefit in my eyes. Getting to learn and connect with others on my team, two women who have worked endless hours in the luxury market with stories and lessons to share was pretty invaluable for Kayla. 3. By the time Kayla returned from lunch I was able to get back up and function together with her for the rest of the afternoon, resulting in one of the loveliest tablescapes I've ever seen! And best of all, getting to connect with Kayla for an hour post-workshop as a way to compensate for our missed time really allowed us to build on our time together.
Kayla, I am grateful for you in so many ways! Your work is impeccable and stunning.
Enjoy images from her one one one (one on three?!) time!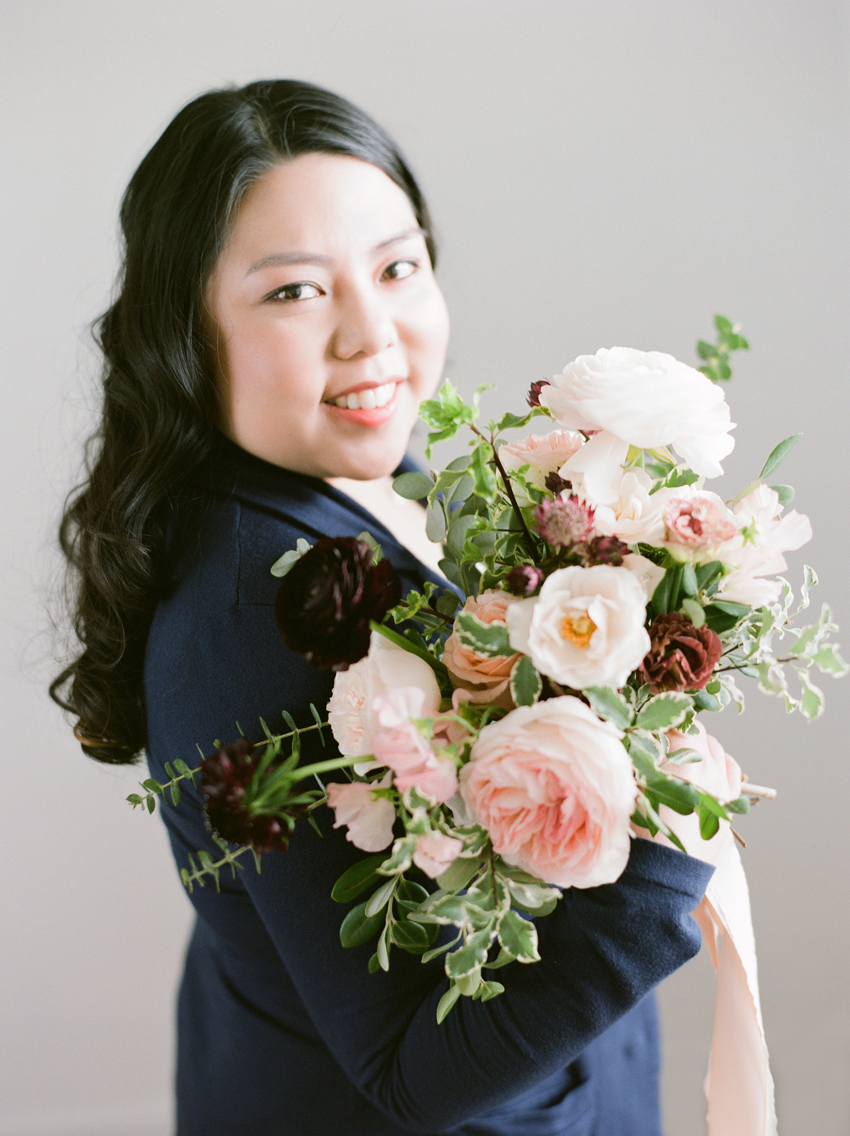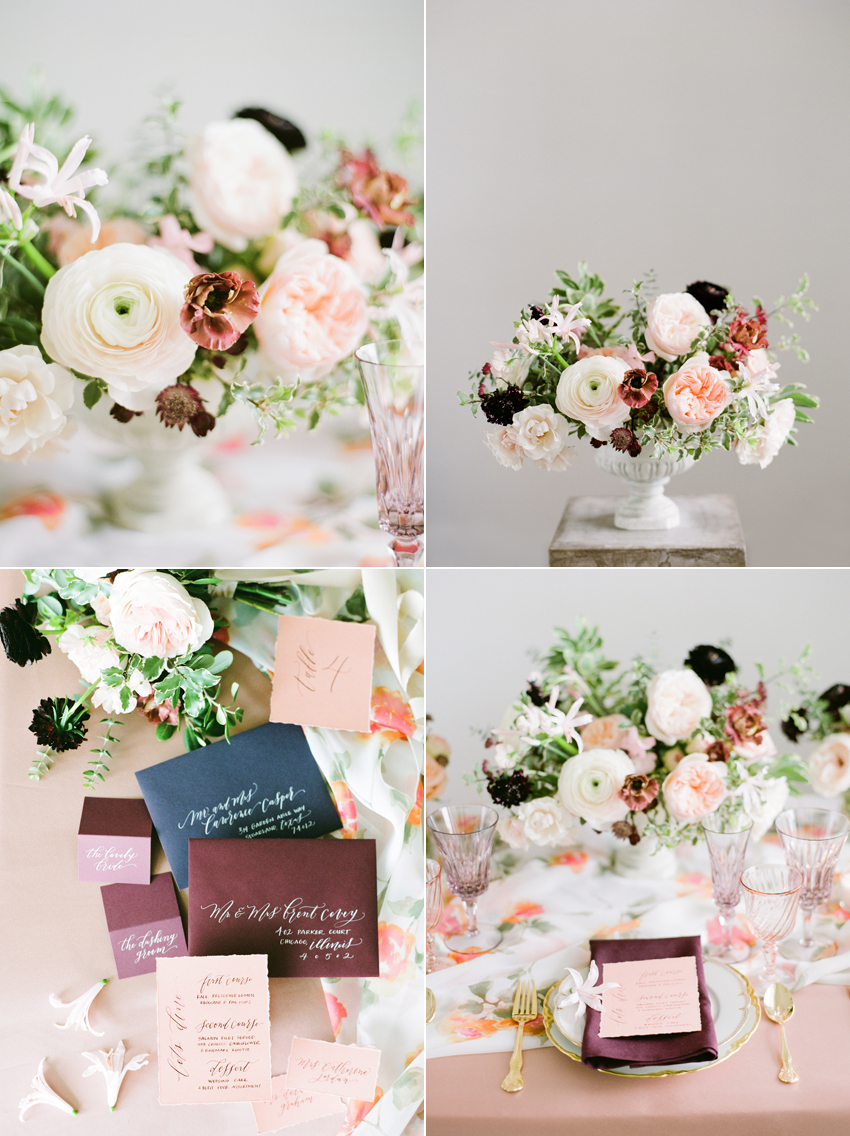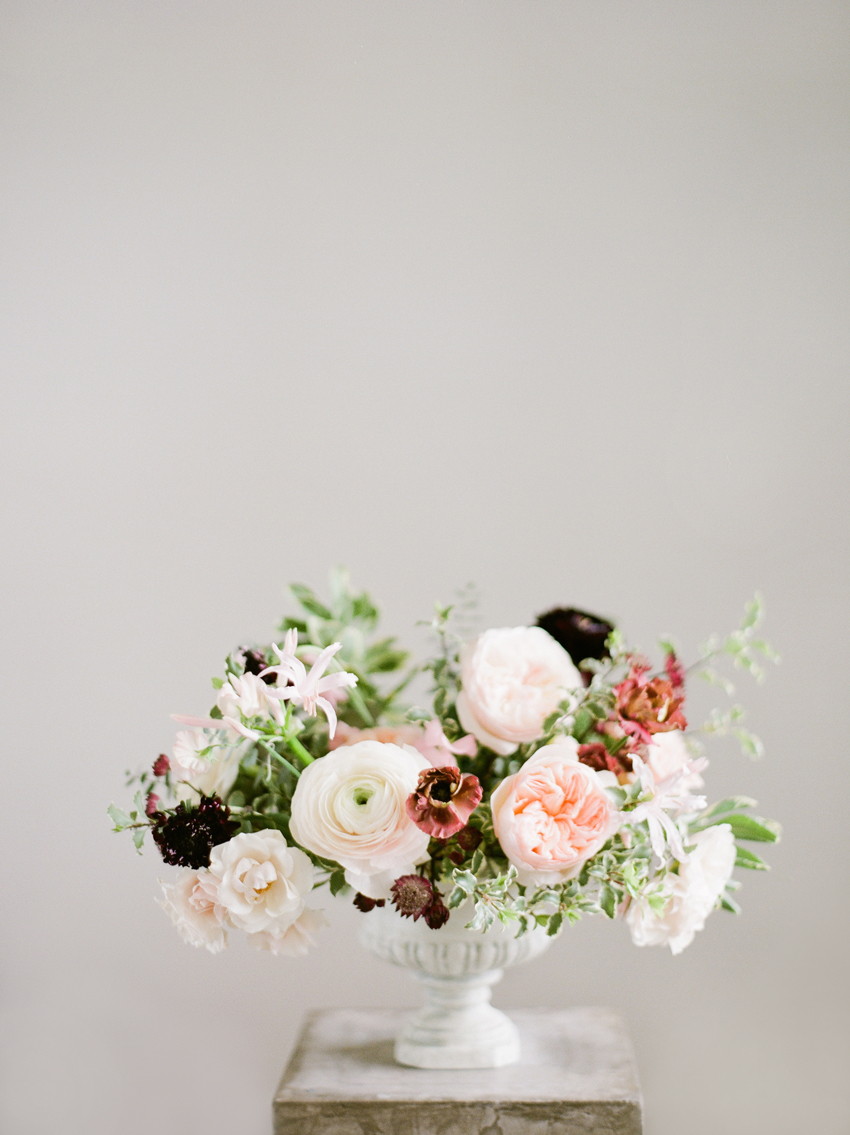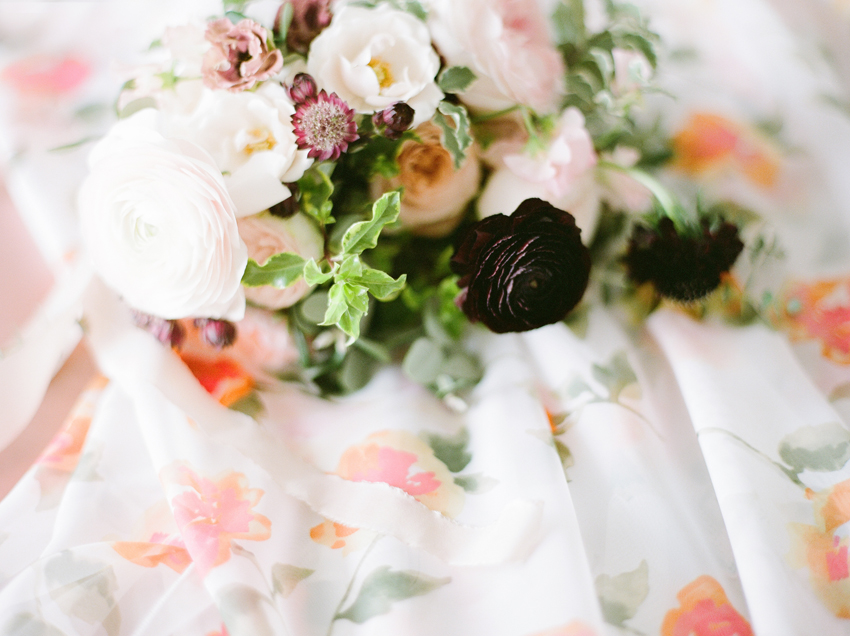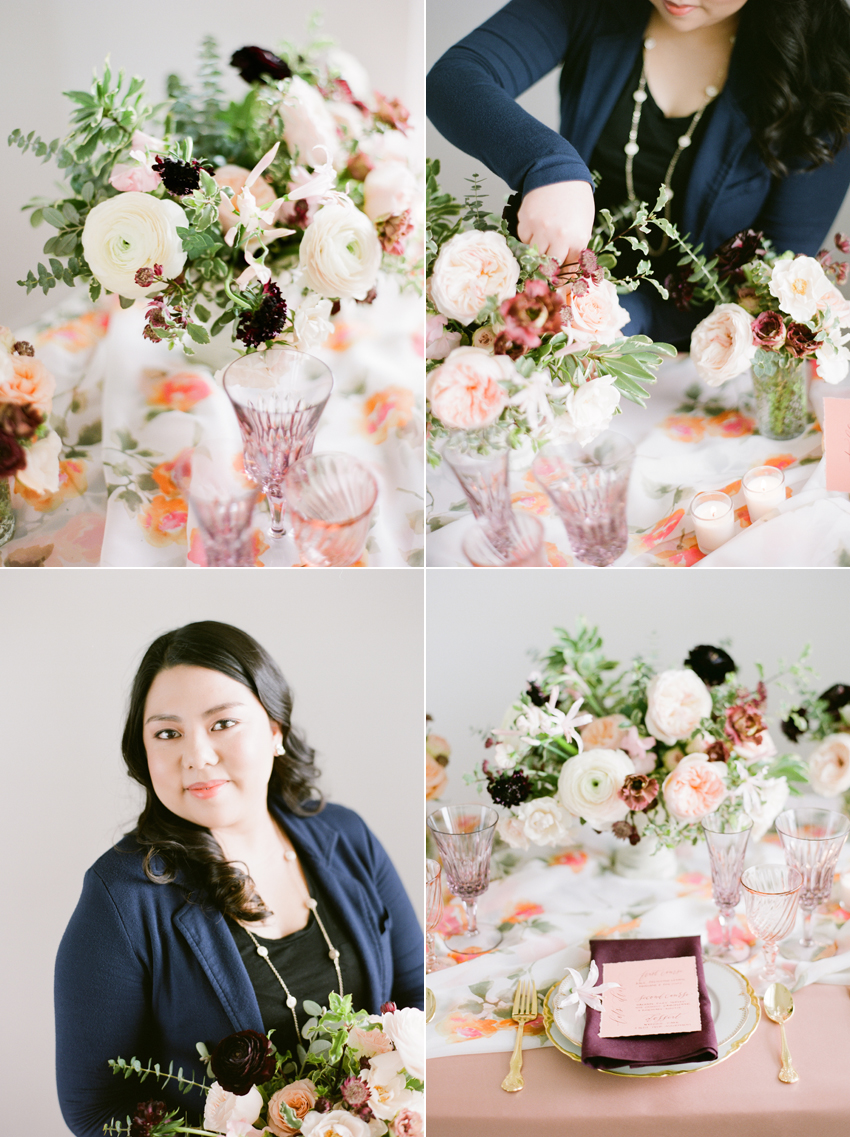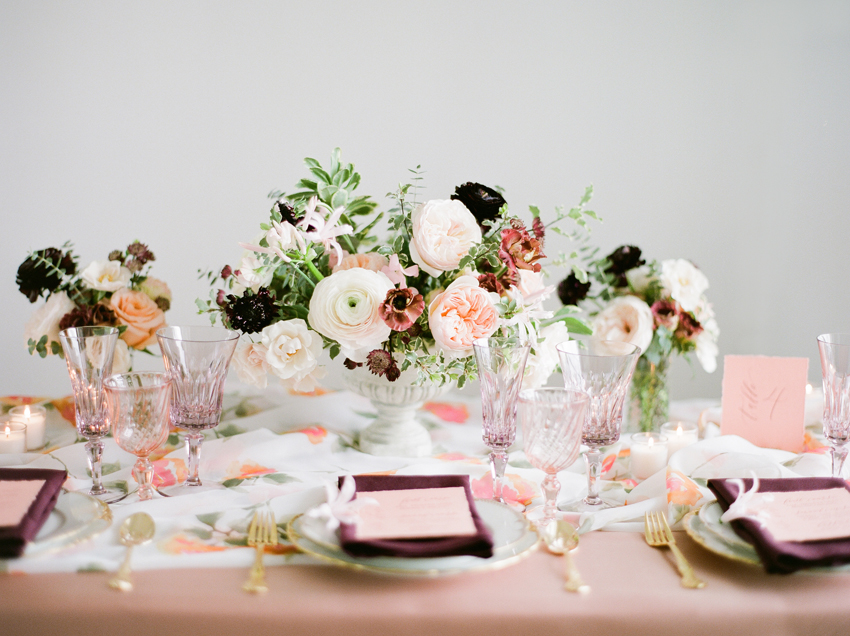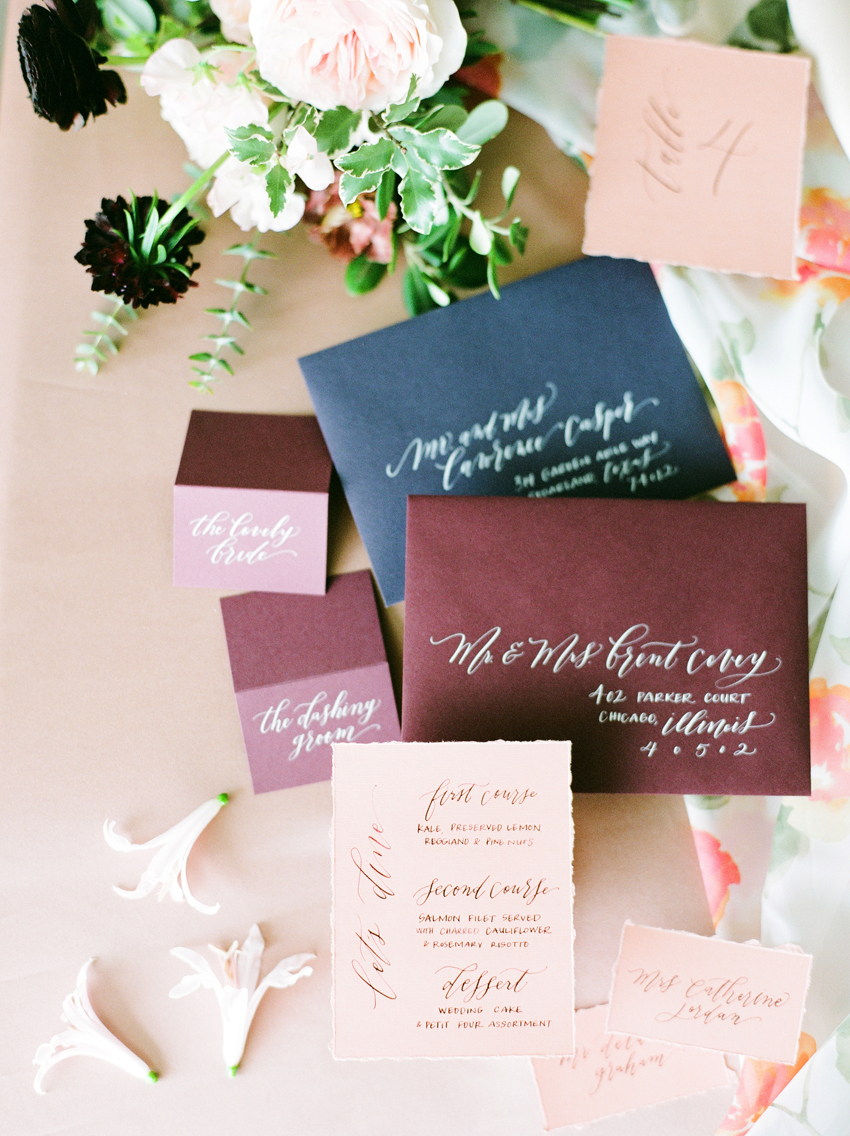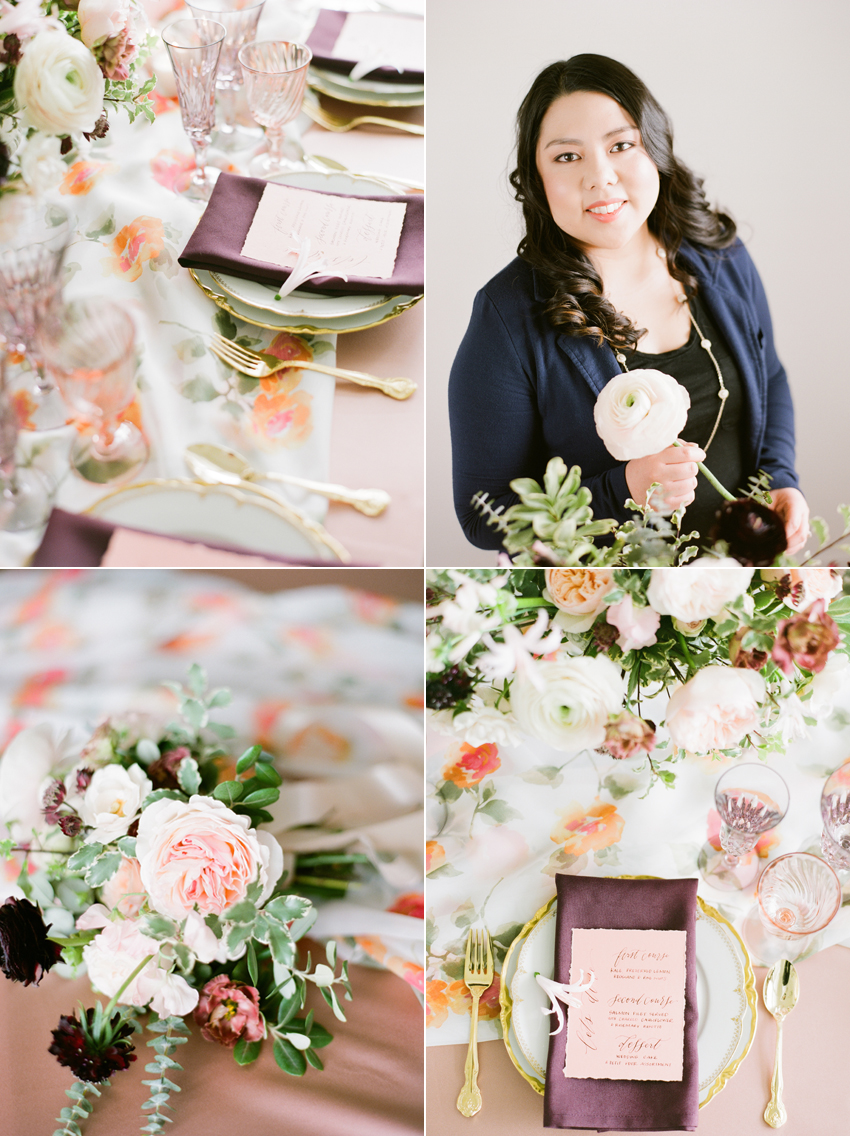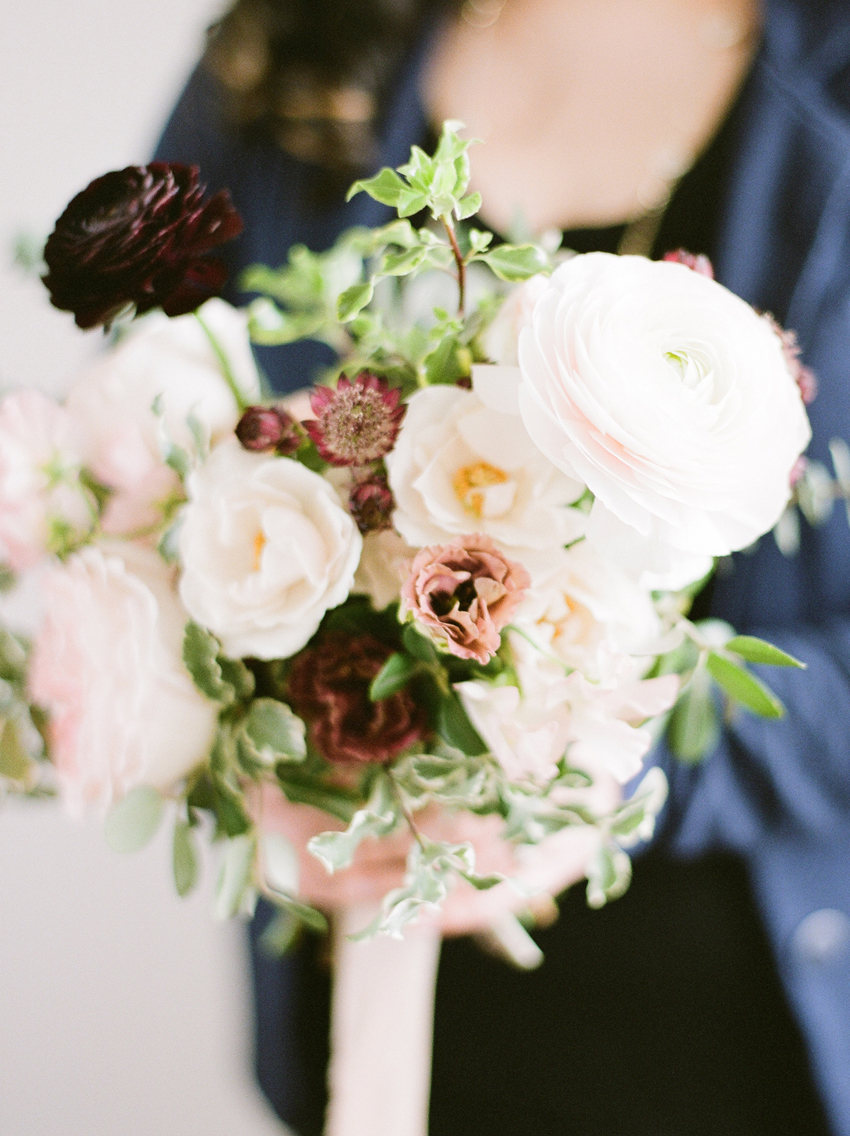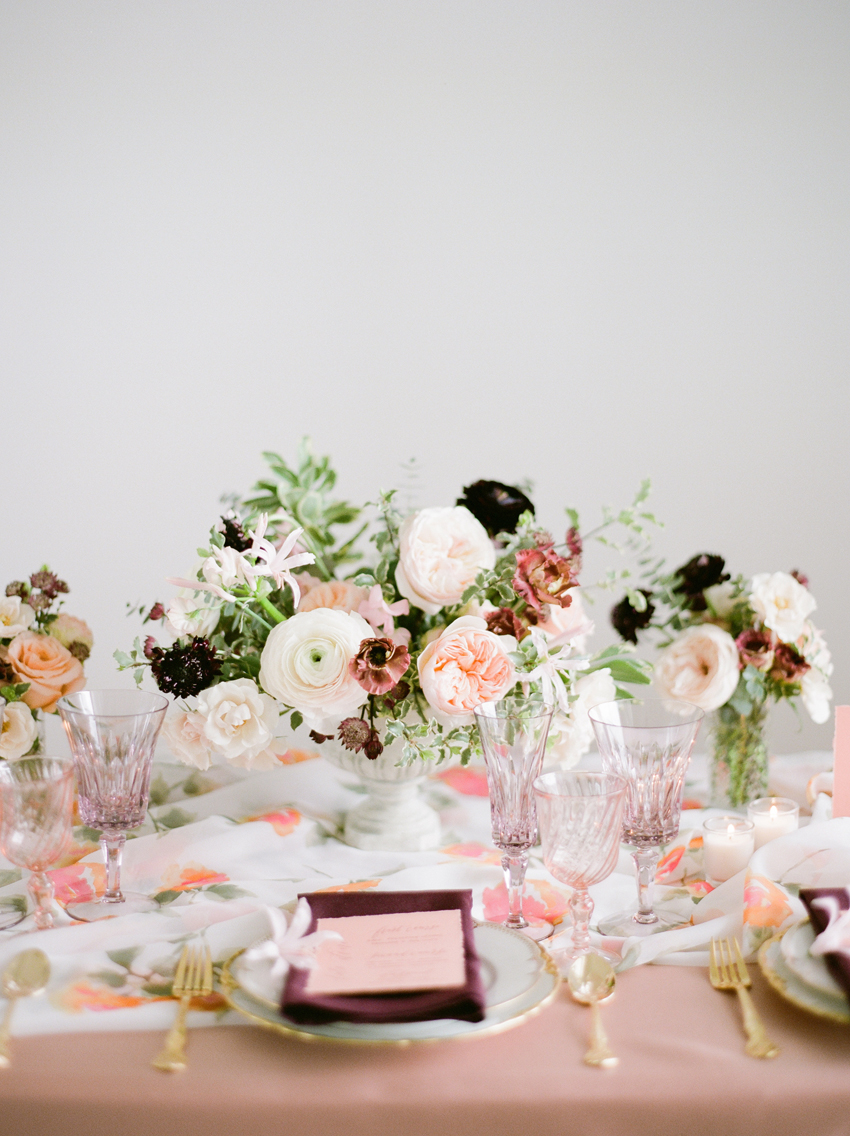 And last but not least, meet Aussie of An Elegant Soiree!
Aussie is a Canada-based wedding planner and designer so naturally I have a kindred connection to her being that I'm Canadian myself and started my business while living there nine years ago. Under her company she plans and designs weddings for her distinct clientele and has been doing so for the last few years (all while being the best mama to her two little girls)! You can catch more of her work here on Instagram.
Aussie and I worked together last fall in virtual consulting sessions, focusing on her desire to add floral design to her existing wedding planning services. And we came to the conclusion that the best way to maximize our time together would be to meet together in person where so much more could be tangibly taught and learned. So she and her family made a trip out of the workshop experience, starting in Chicago to visit family, stopping here in Grand Rapids for the two day workshop, all before making their way back home to Toronto.
What a delight to have you here with me, Aussie! Your cheerful spirit, and sweet demeanor made every minute with you entirely enjoyable and fun. Beautifully curated and feminine florals in the blush, pink and gold realm was too much fun and these gorgeous images really showcase the brand and business you've worked hard to build.
Some words from Aussie:
'My biggest takeaway from our time together? EVERYTHING. It's hard to describe how much I loved learning from Rhi. I still wish the two days lasted longer (it felt so short) but my time with Rhi was so fruitful and I was just so ready to dive back into my business with all the new things I learned from her, including the confidence she and the workshop have helped me build within those two days. Everything we covered from our conversations, flower content, how to process correctly to creating beautiful bouquet or centerpieces were extra meaningful – I never felt judged and Rhi really put so much time and effort in just making sure I left her beautiful house with new knowledge, newly built confidence and a happy and full heart. I will literally save up money again and sign up for another set of workshops with Rhi because the workshop provided so much more than I ever hoped for.'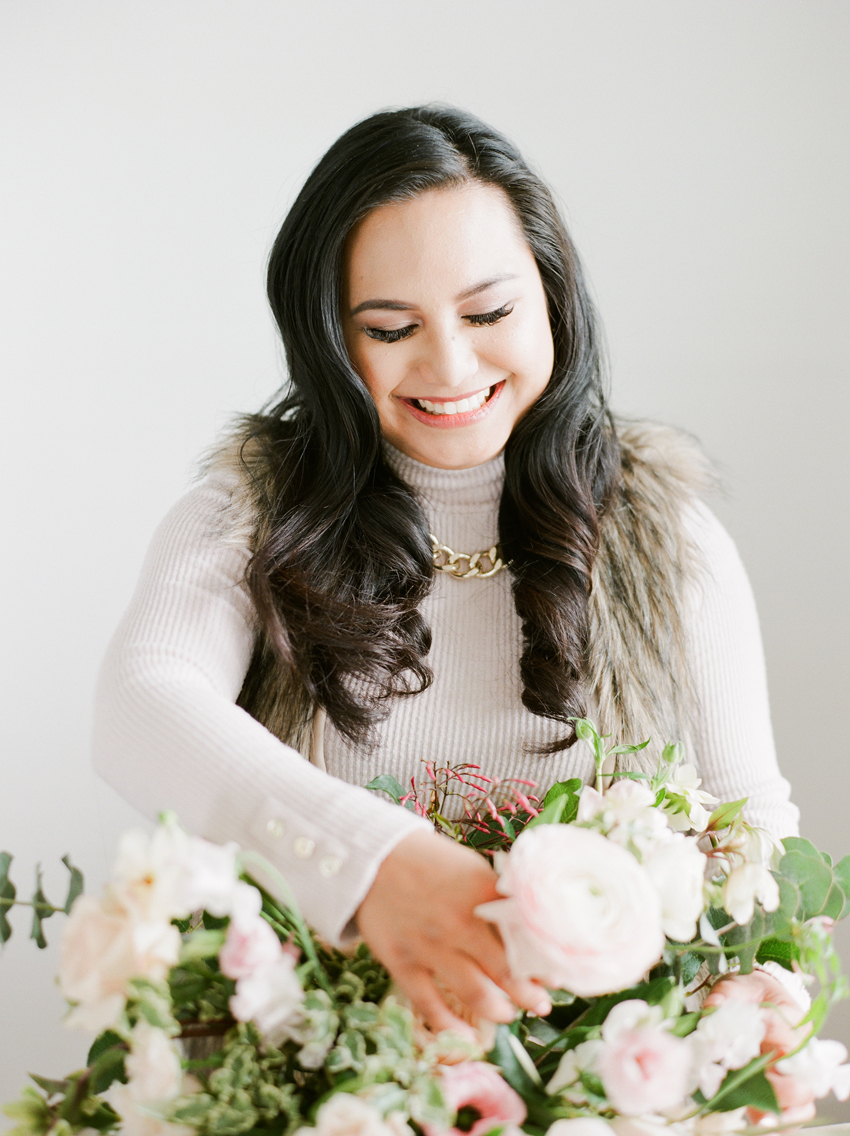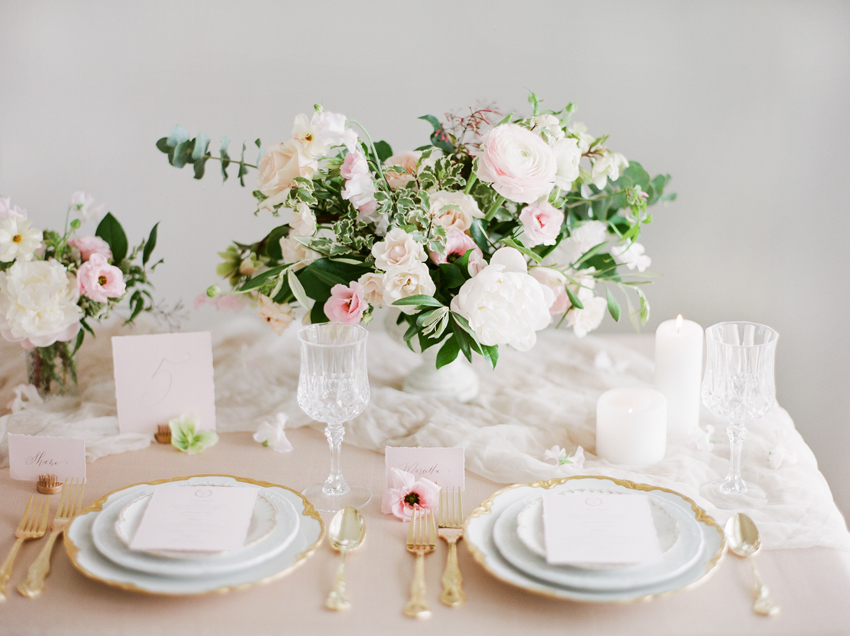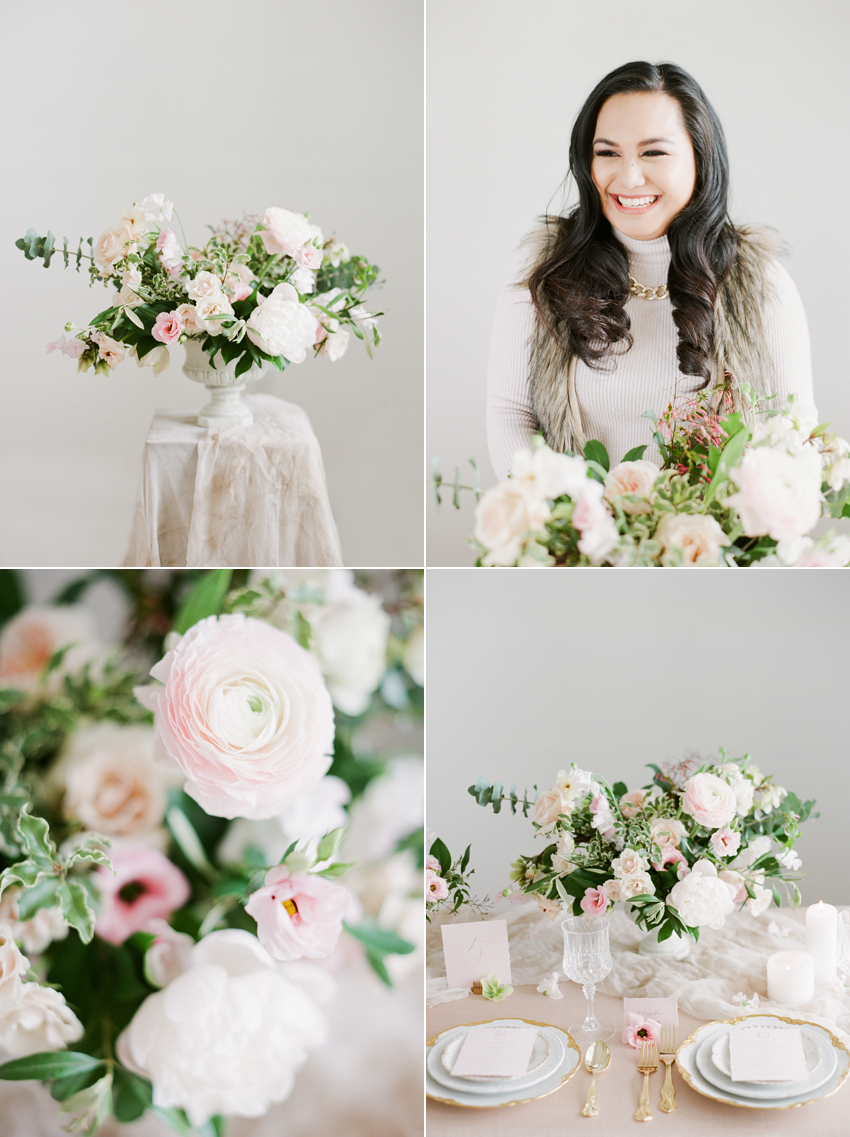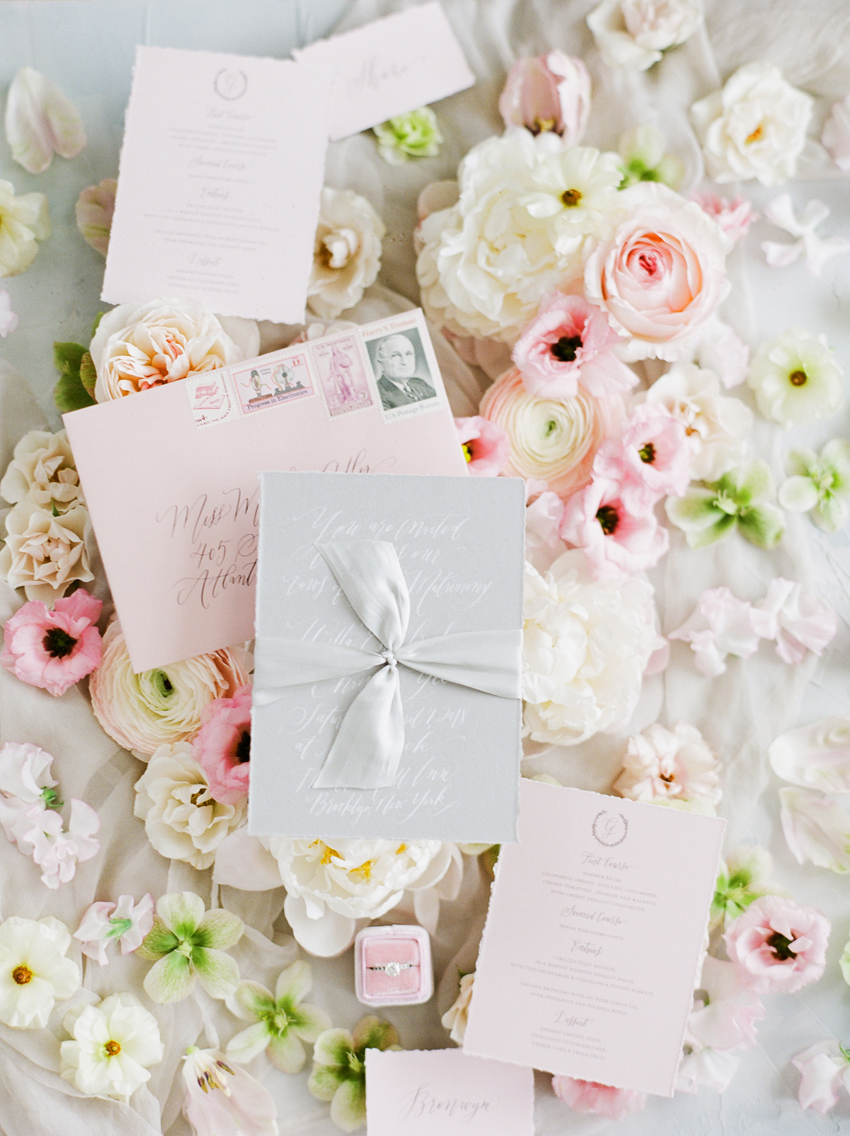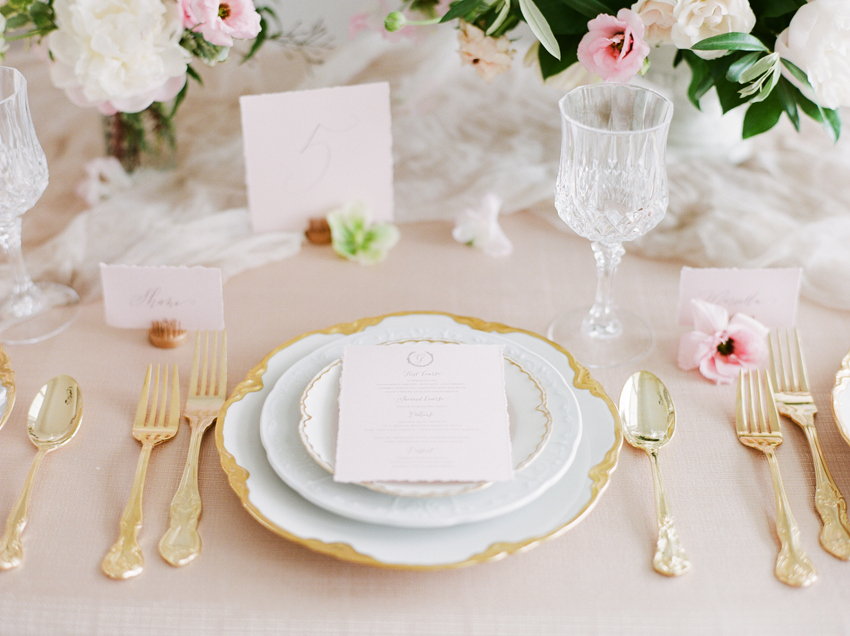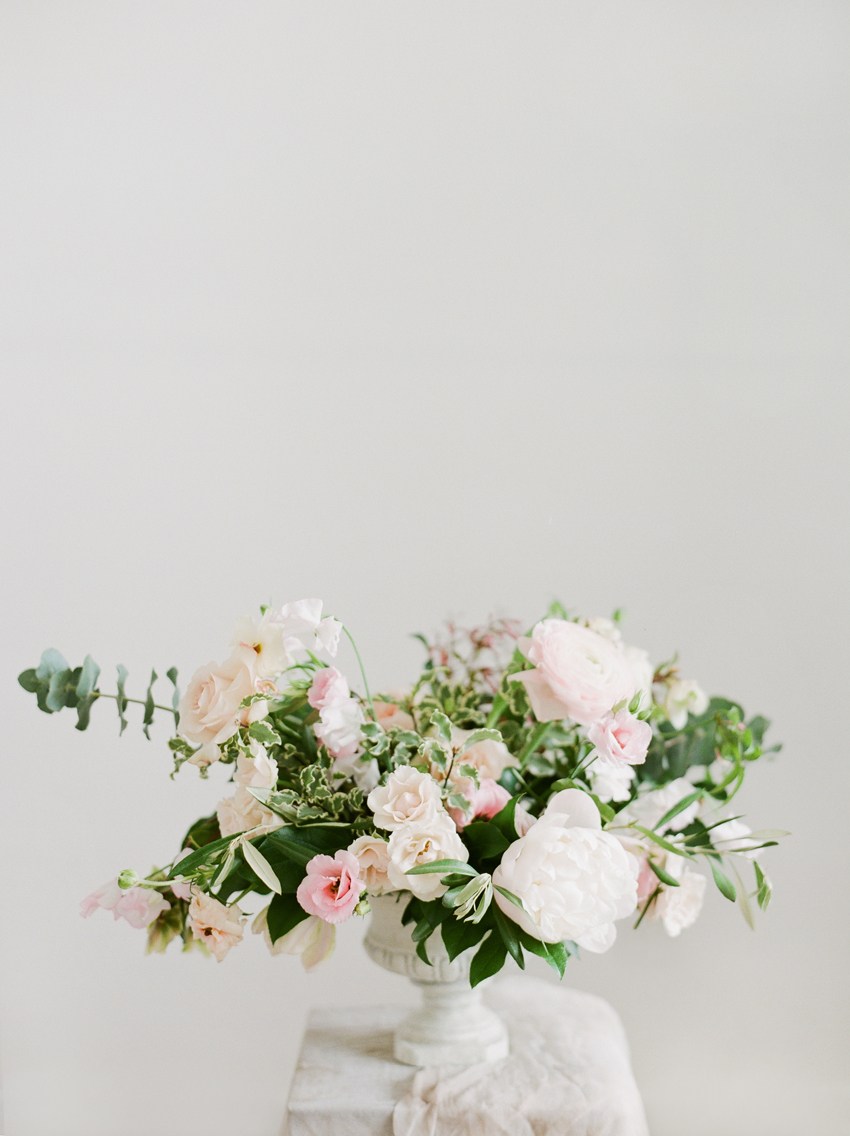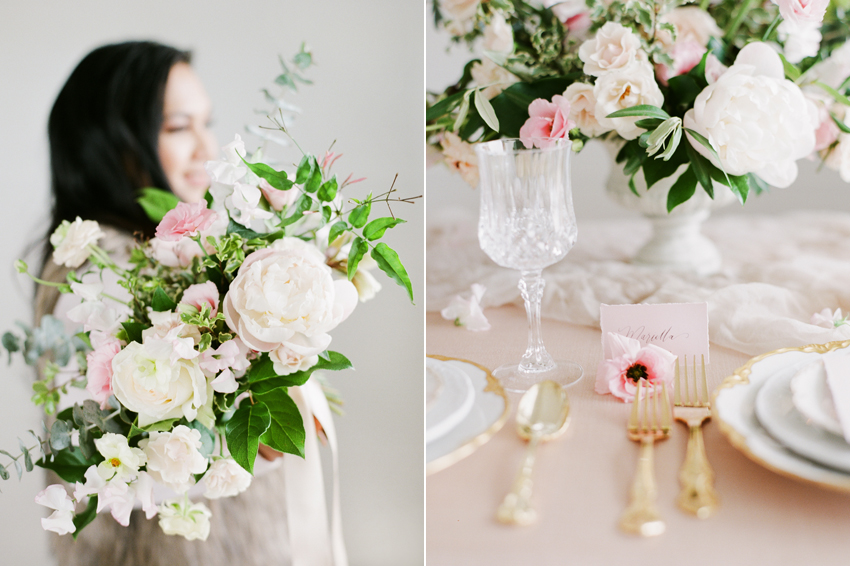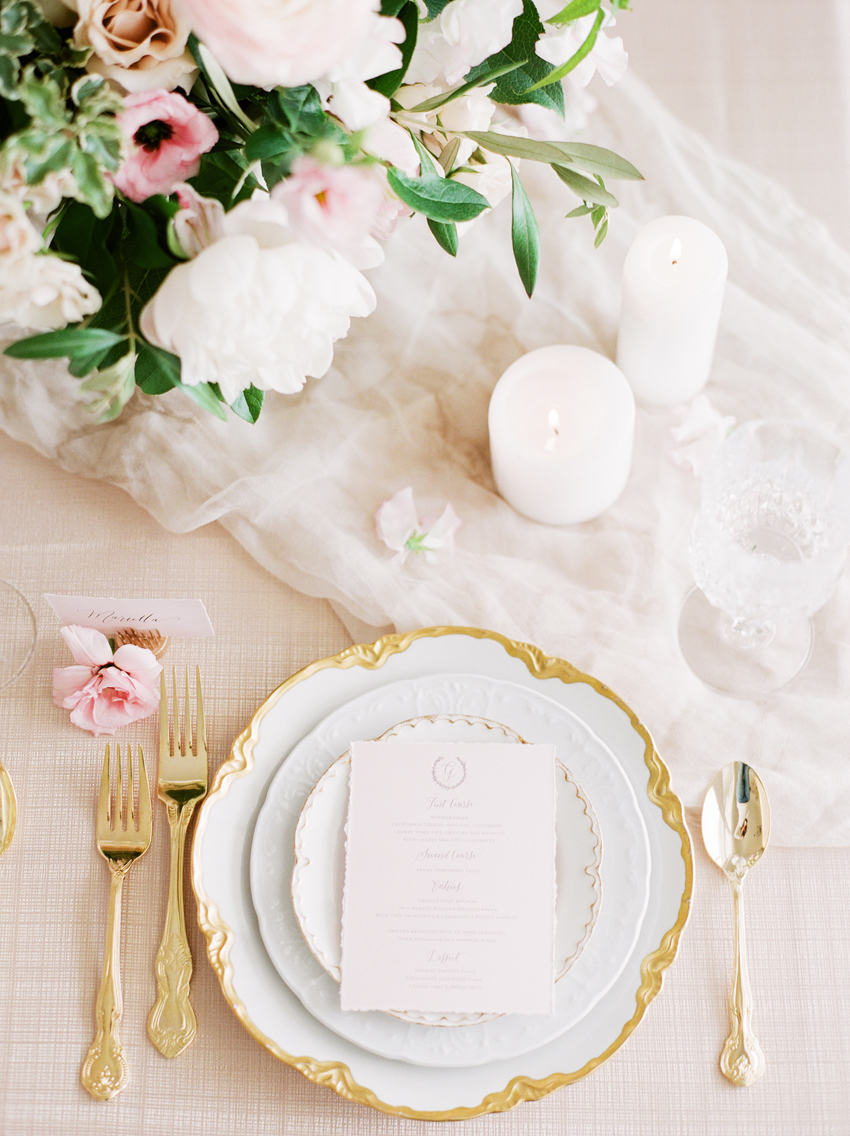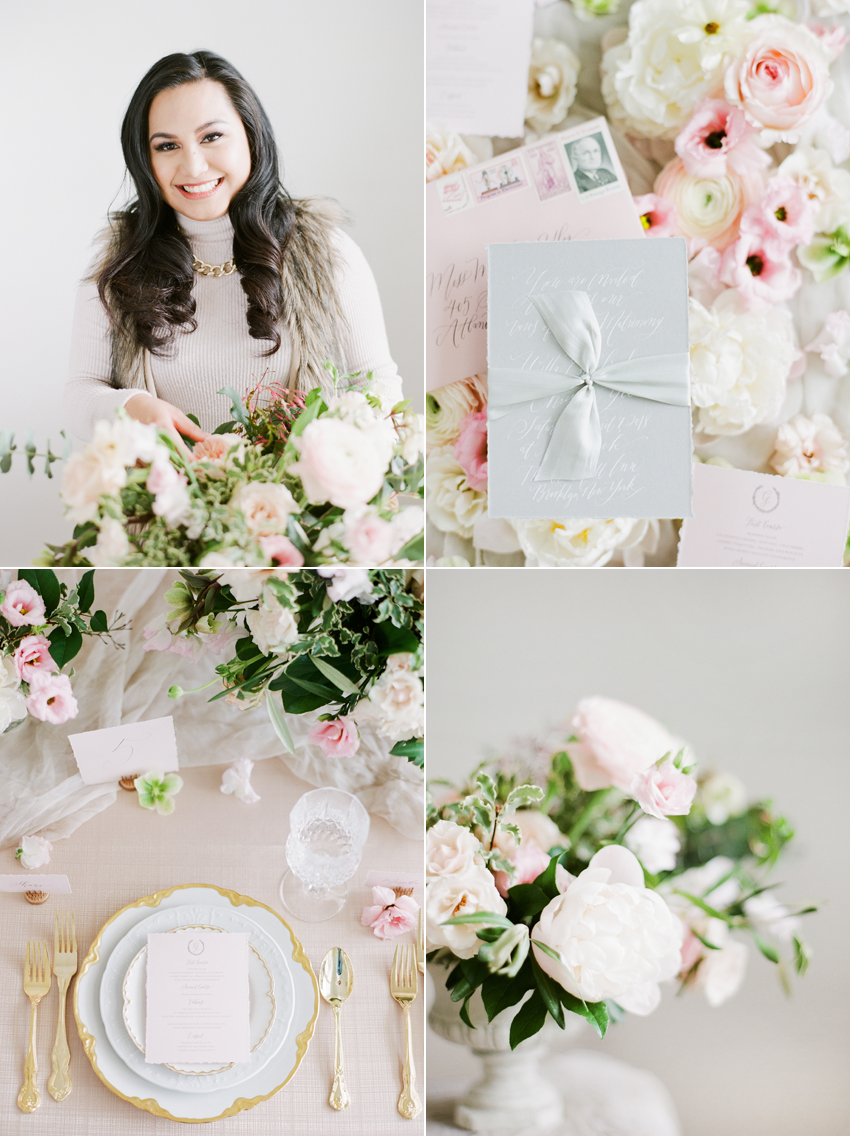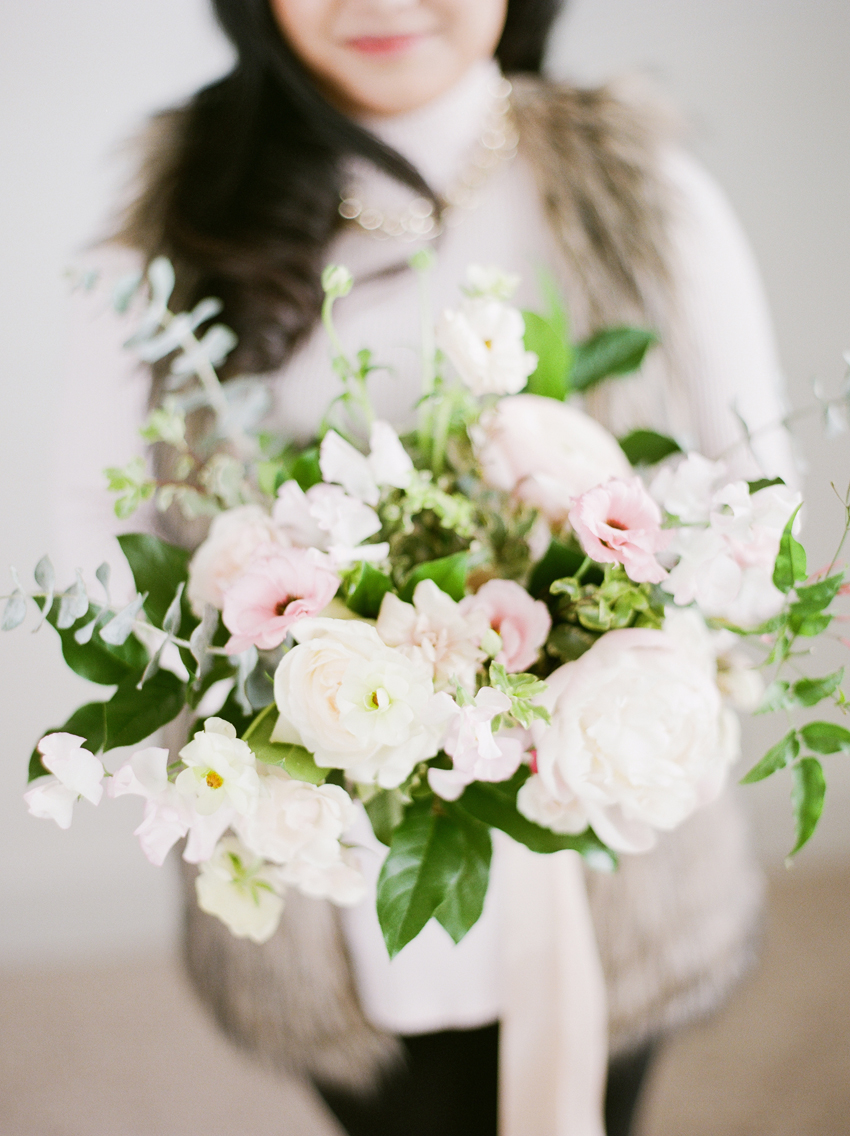 I'm looking forward to sharing the next round of student work later this winter after my maternity leave with our second sweet boy. Until then, if you're interested in joining me either in December or sometime in early 2019 for your own private workshop I would be honored to chat about this further with you. Email me at hello@rhiannonbosse.com. Finally! I'd love to hear what you think of the gorgeous work shown throughout this post. Didn't my students do a wonderfully gorgeous job with their floral creations? I'm so very proud of their talents and efforts! Xo