Last August I had the pleasure, joy, and honor to travel to Italy and bring together my friend and colleague's intimate Italian wedding. You've seen hundreds of photos on my blog and website captured by Kelly Sweet but today I get to share photos OF Kelly and her husband Pete from their stunning wedding celebration last summer. Getting to Italy with everything I needed to create her dream day, along with a busy toddler in tow and a rather handy and helpful husband who dislikes international travel as much as I do, was quite the feat but I seriously could not stand the thought of not being the one to be there for Kelly and Pete on such a monumental occasion.
This special celebration is featured on Martha Stewart Weddings today. Though it was a small wedding there were many notable parts so please enjoy my commentary below interspersed between stunning imagery from D'Arcy Benincosca. Italy is a beautiful place, now so near and dear to Kelly and Pete for obvious reasons. Their wedding is what I consider to be classically Italian, with as many traditional details incorporated into every little part of the celebration as possible. When I look back on this event I feel such a sense of accomplishment; a beautifully captured experience,  my ability to overcome obstacles and design an event on my own without my team, and best of all, two dear friends united at last as husband and wife in a place they so love.
Kelly and Pete, we love you so much! We're so grateful we got to play a part in your special day.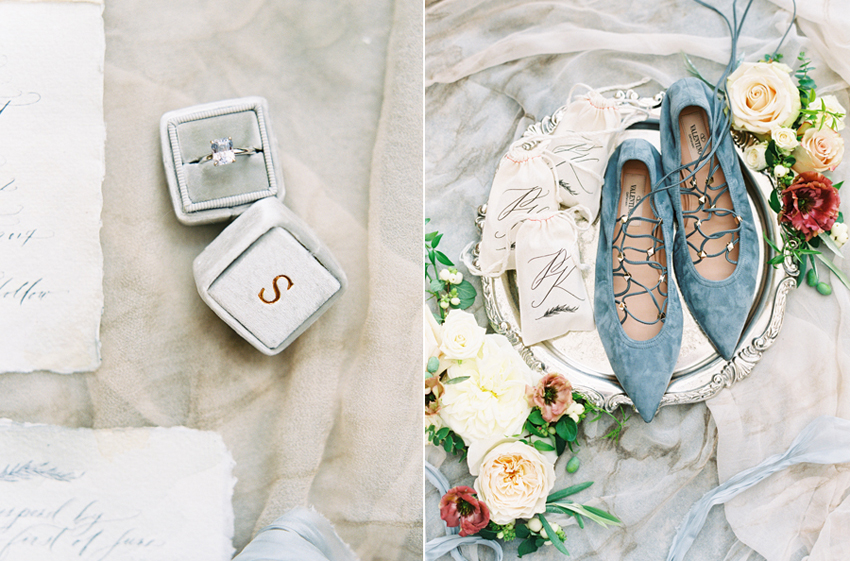 We started the day out on the villa terrace with many bits and pieces styled by yours truly and photographed by D'Arcy. It was a slow morning in the hot August weather (nothing in Italy is air conditioned so the heat wave we had the week of the wedding wasn't my favorite part of it all!), giving us a chance to breath a little until the rush of set up began. Kelly's Mrs ring box was a gift I gave to her when she told me Pete had proposed the Christmas before her wedding and coincidentally it ended up being the perfect styling addition. Her timeless soft blue sapphire stone engagement ring and blue velvet lace up flats only contributed to the dusty gray and blue palette that played a part in the special day. Julie Ha is the brilliance behind all of the paper and calligraphy.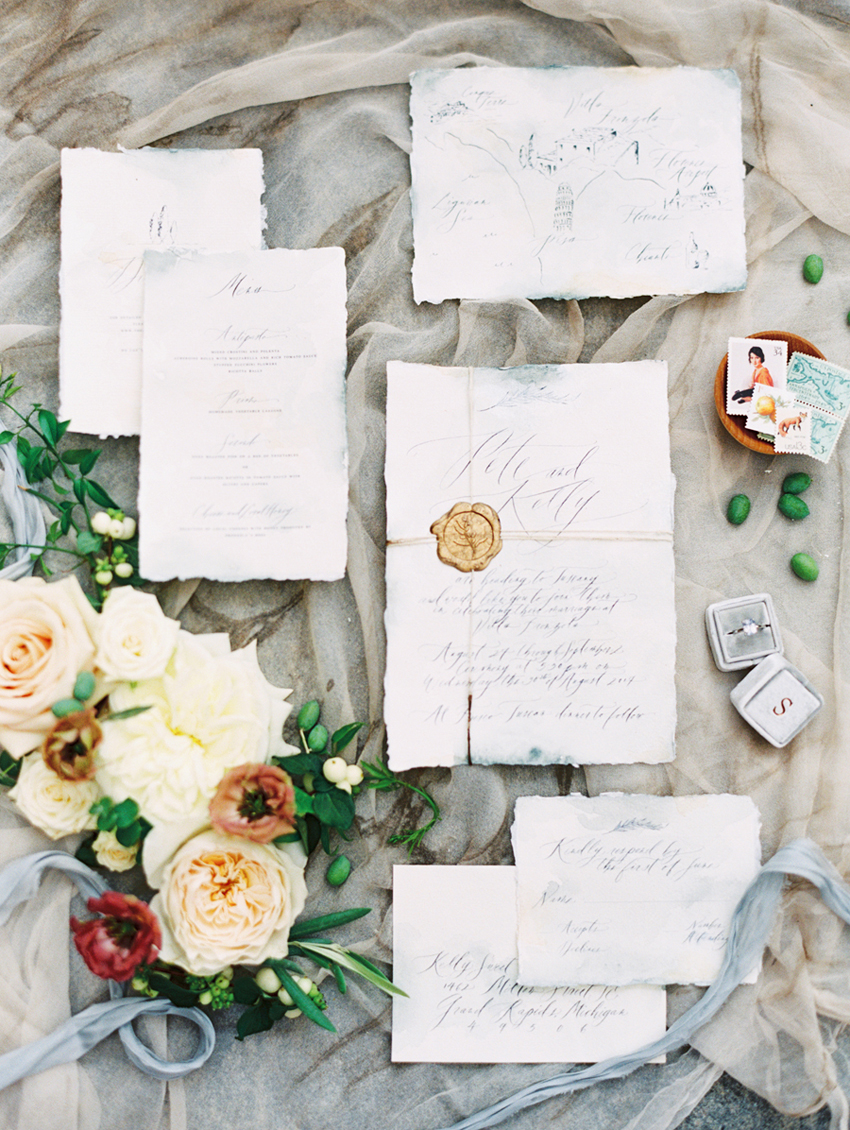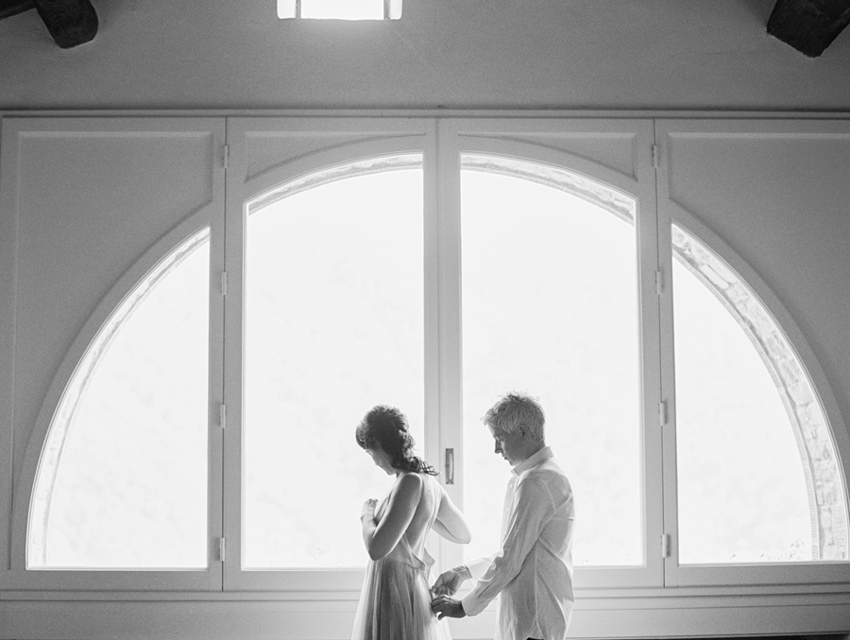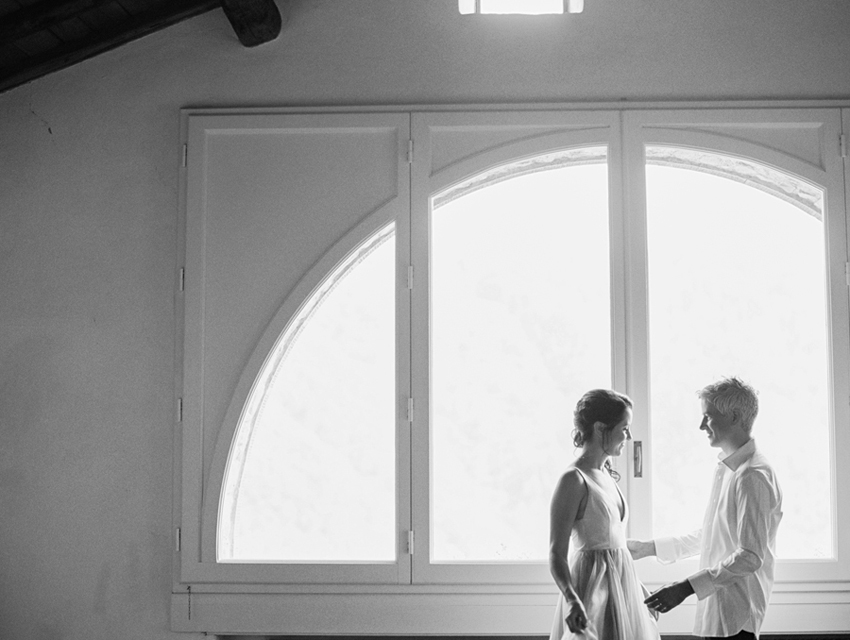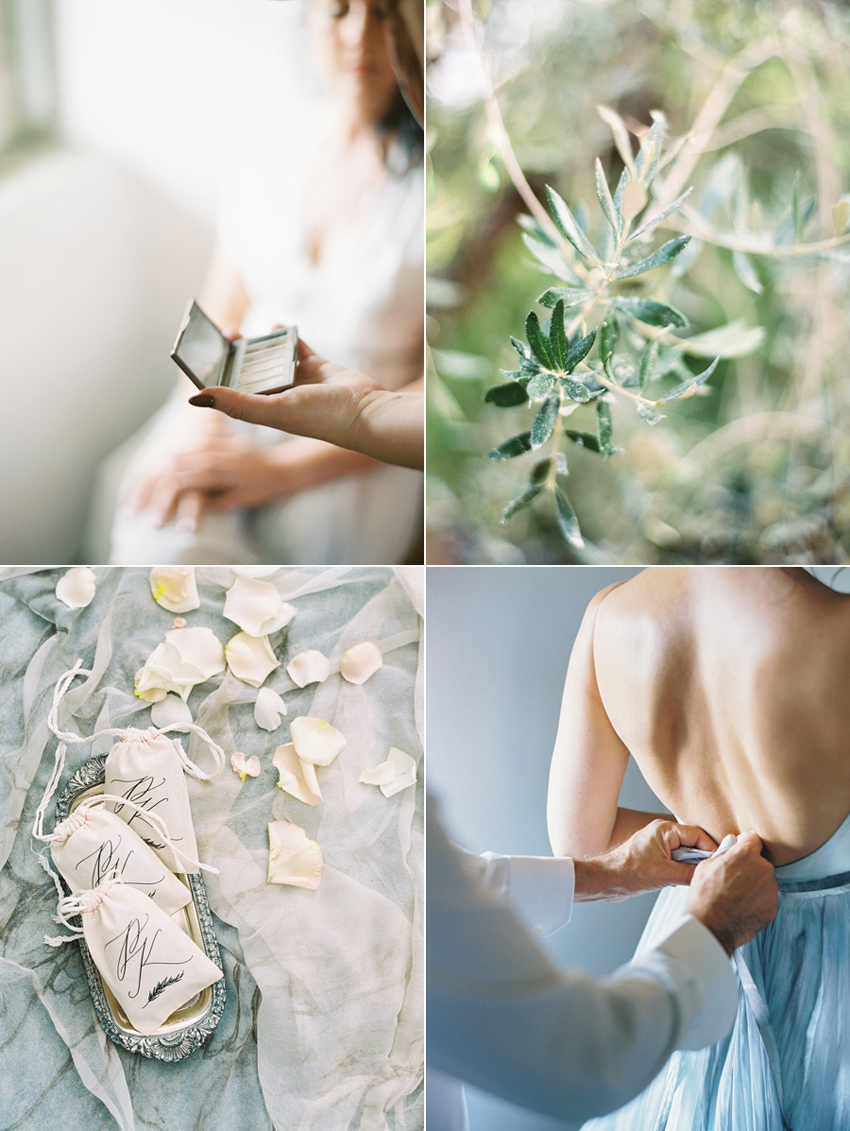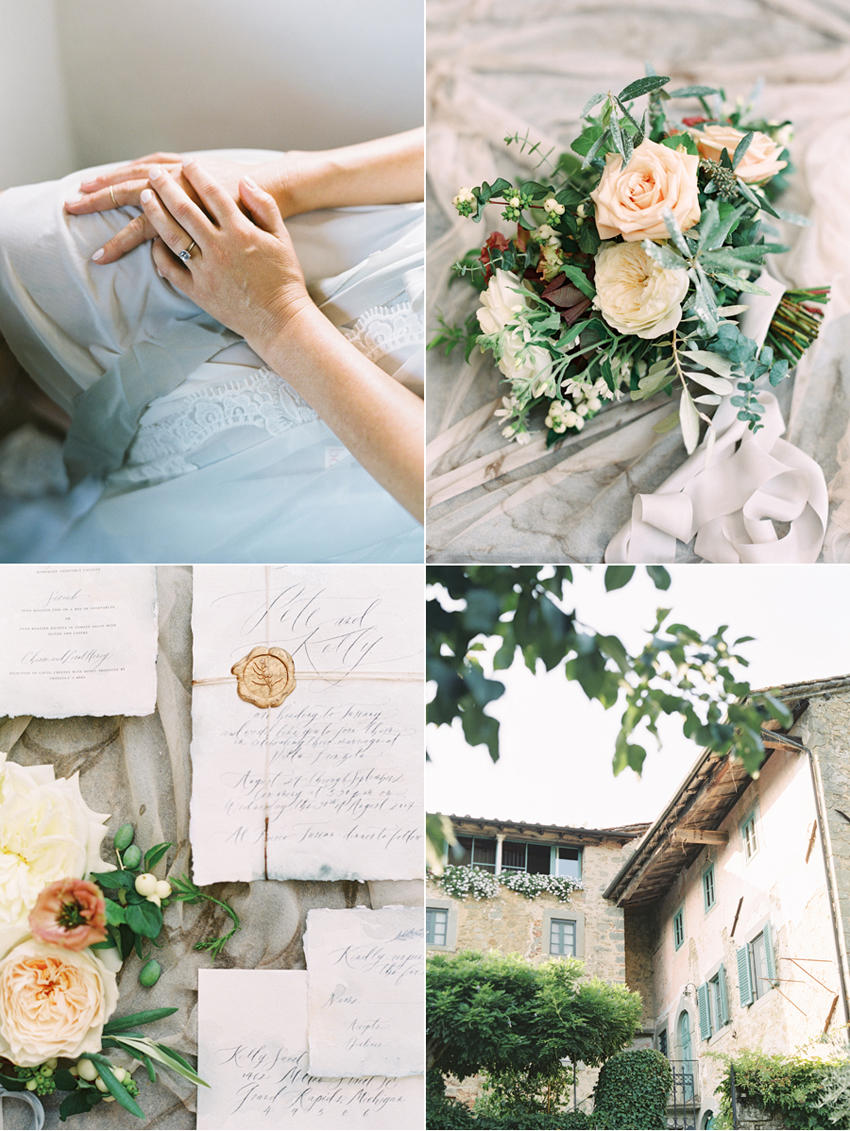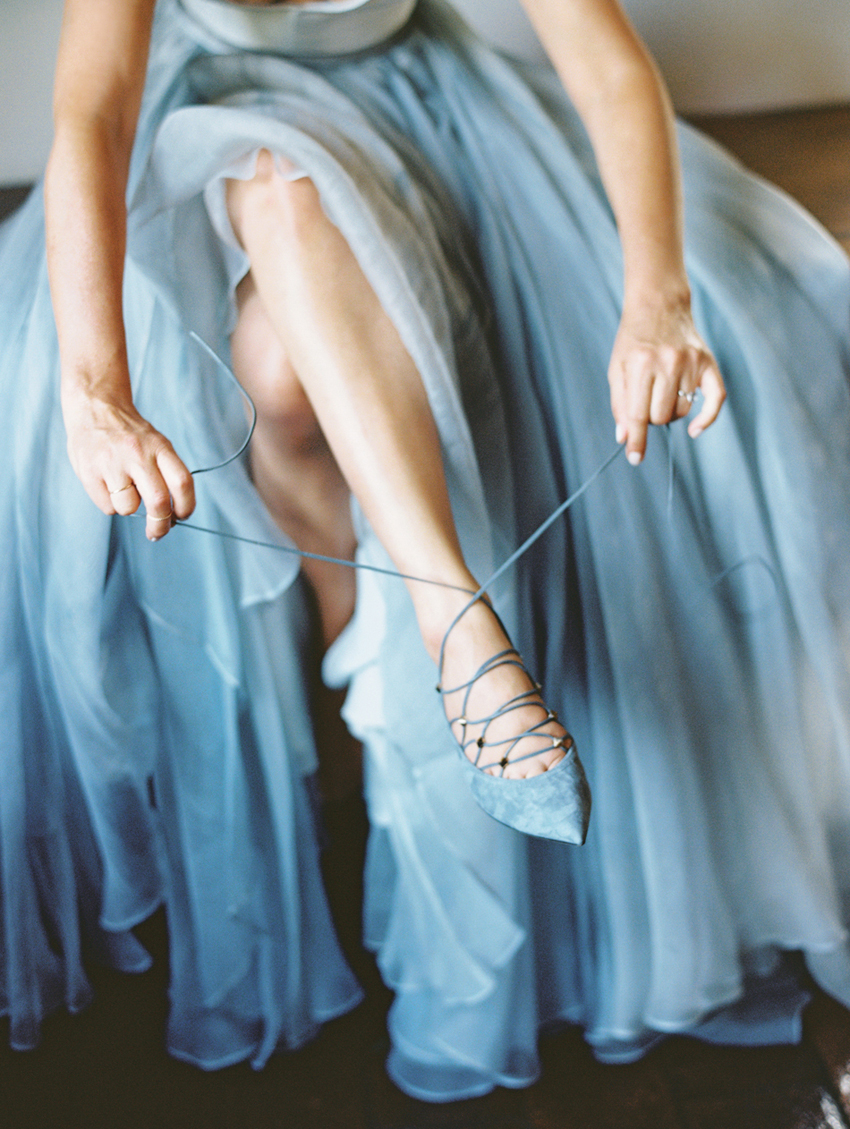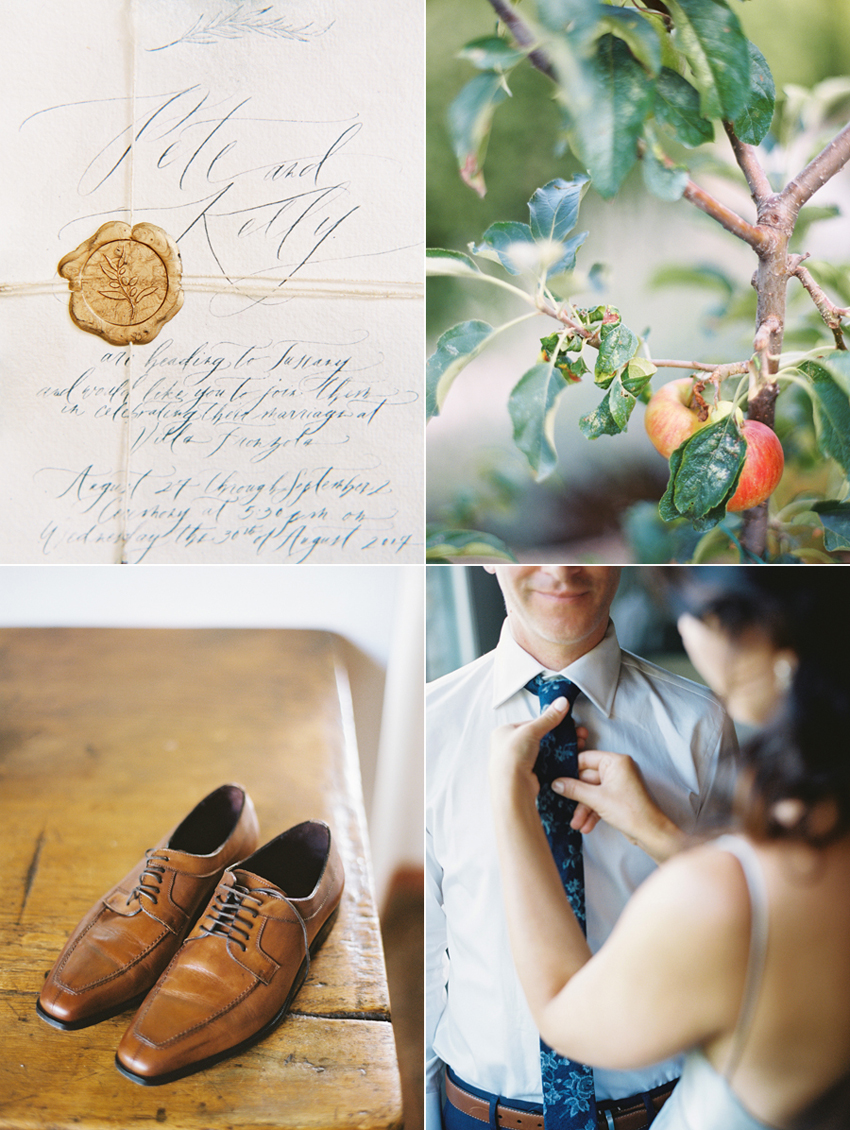 Kelly and Pete found a beautiful (and very charming and large) villa in Tuscany that not only provided them with a place to host their small, traditional Italian dinner, but that came with enough space for all of the friends and family to stay the week with them. The grounds were so beautiful covered with fruit and olive trees, grape vines, and a large garden overflowing with produce to infuse into every meal. After getting ready together in the main living space of the villa (such an intimate experience), the couple spent a good chunk of time with D'Arcy walking around the villa and surrounding property for portraits before their ceremony.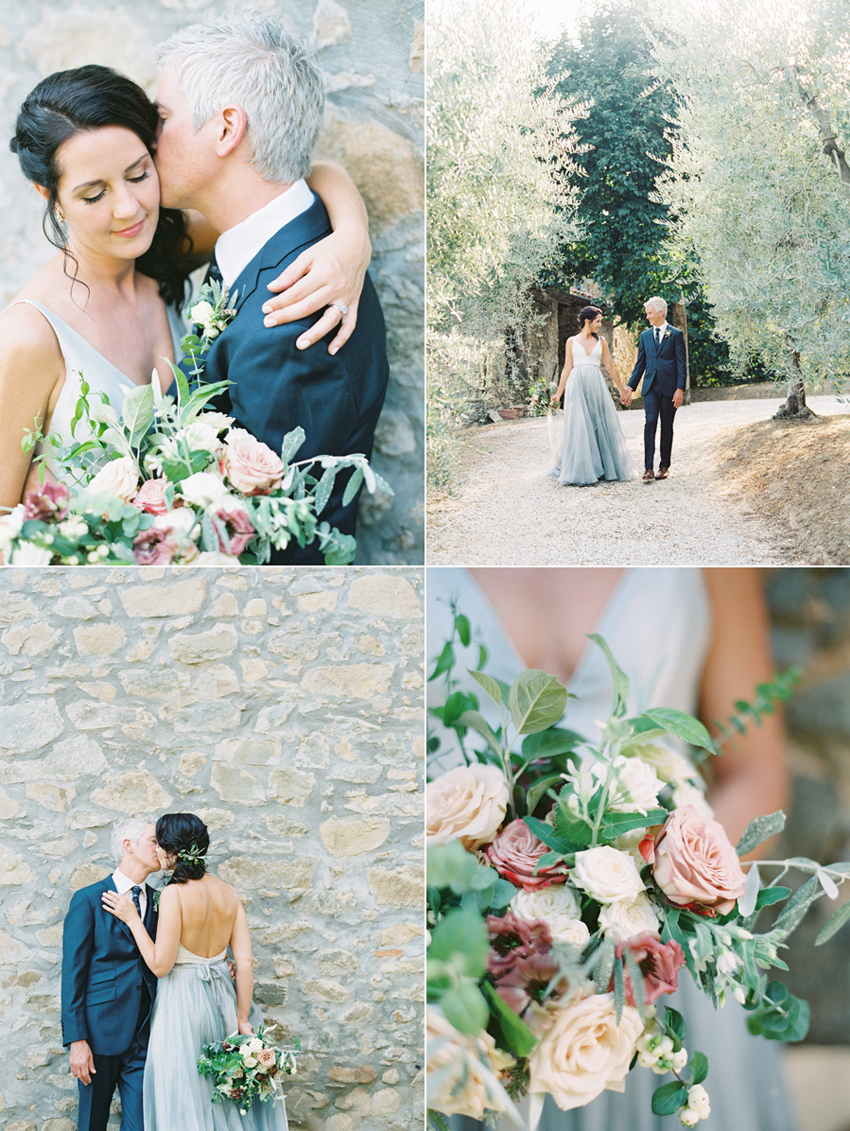 Kelly's dress is an original hand painted Leanne Marshall creation and it was as stunning in person as it looks in photographs. Not only did it fit her perfectly and have the most gorgeous movement to it, but it was so beautiful against the landscape and textures and colors of the villa. While the gown is still available for sale, it's only in a ready made fabric. Kelly felt extra special having something created for her by a talented artist.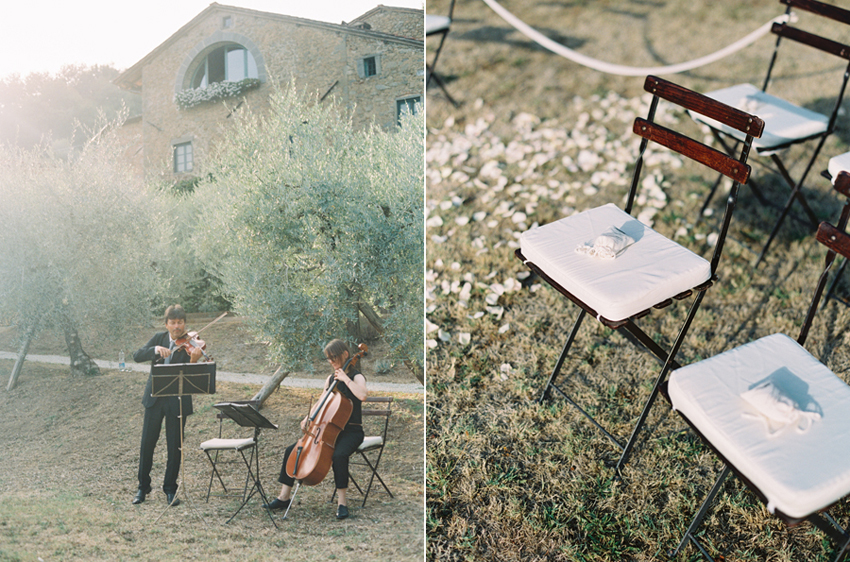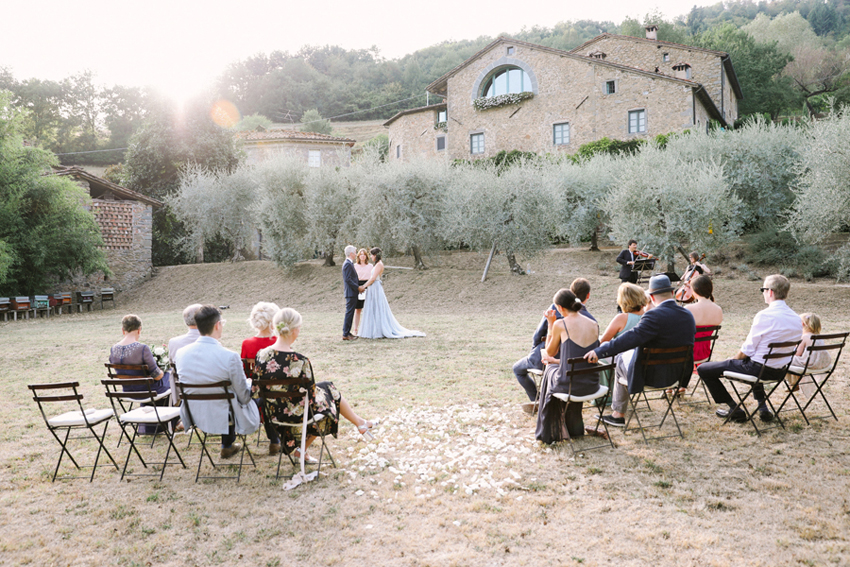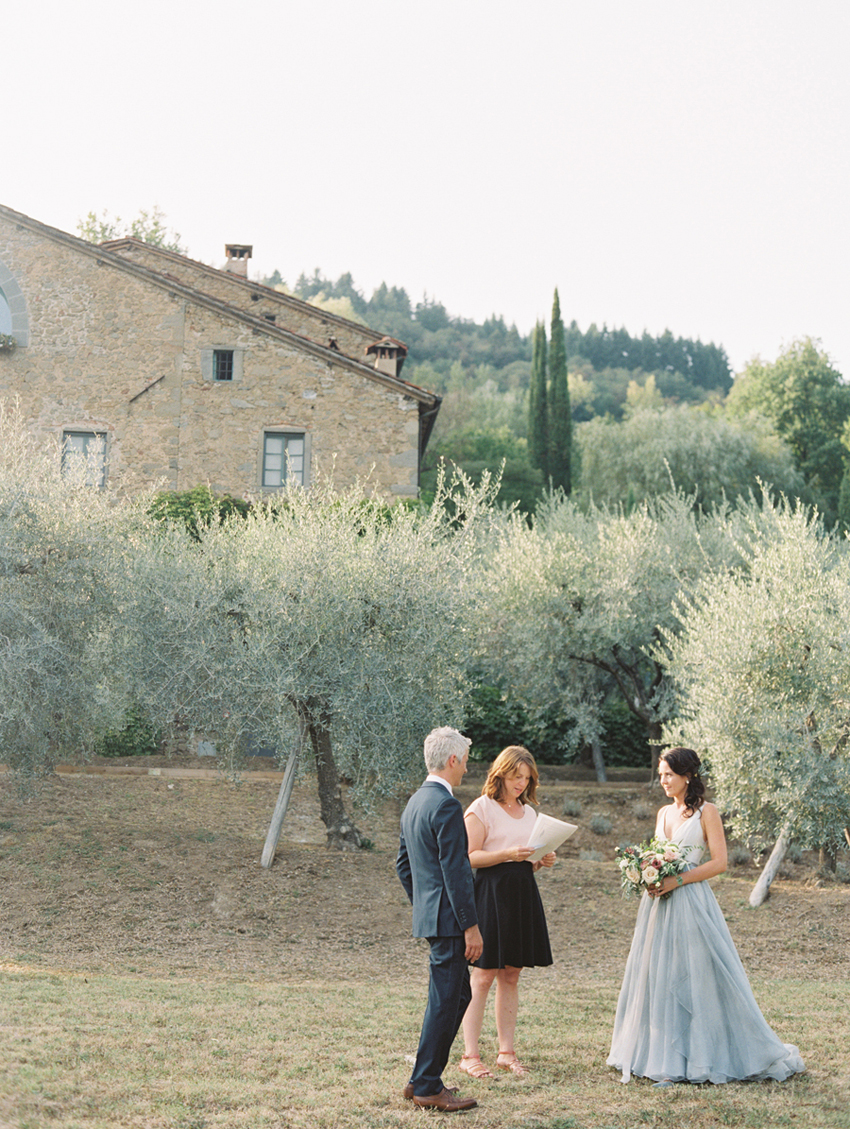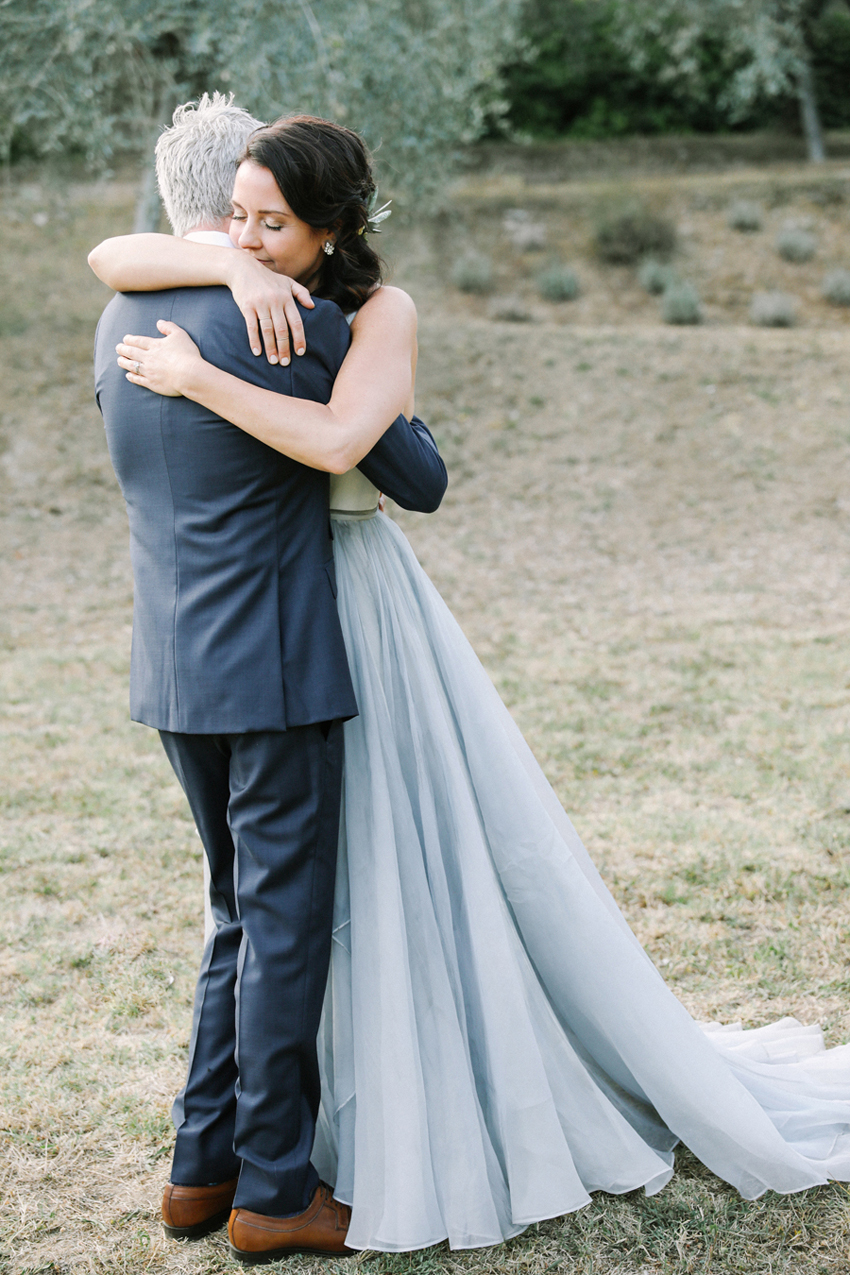 Such joy and happiness! And what a classic rose toss, if I do say so myself.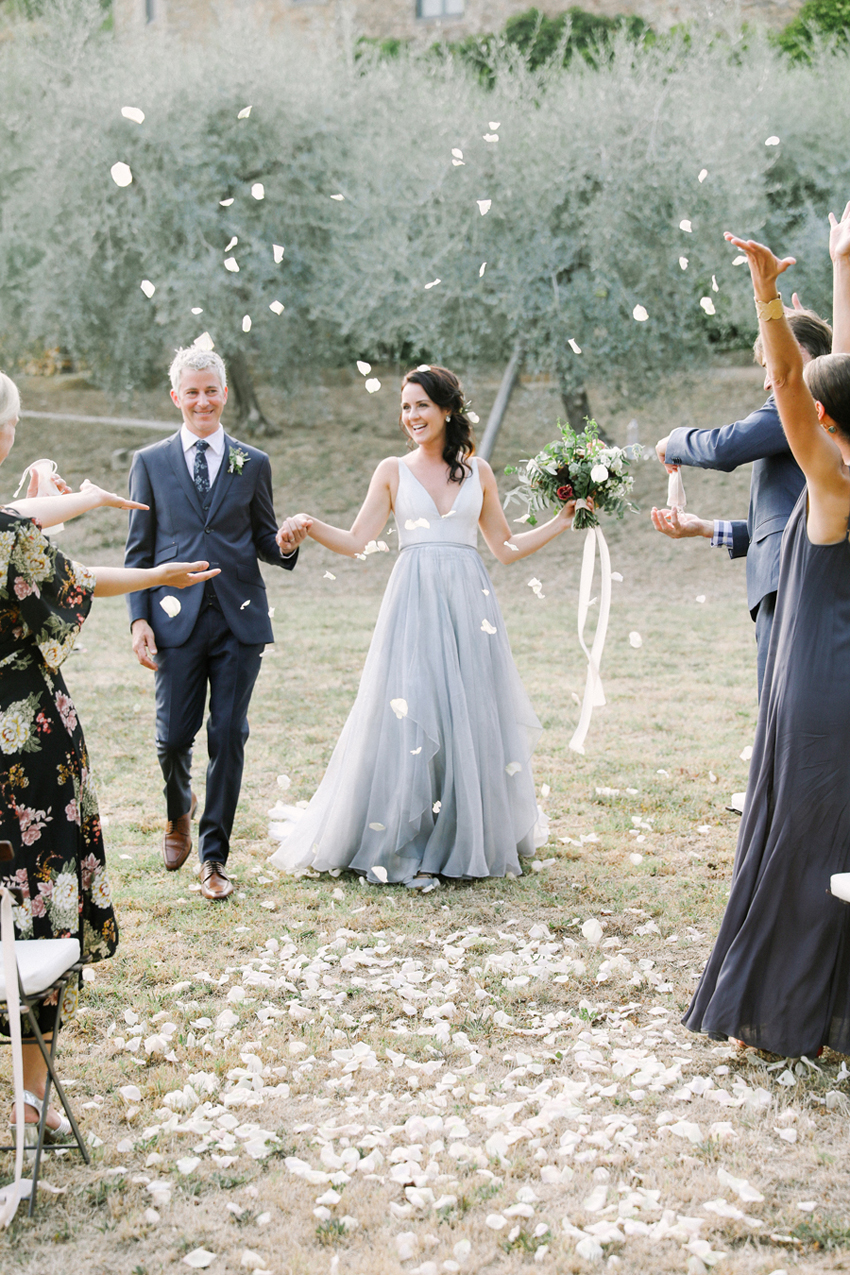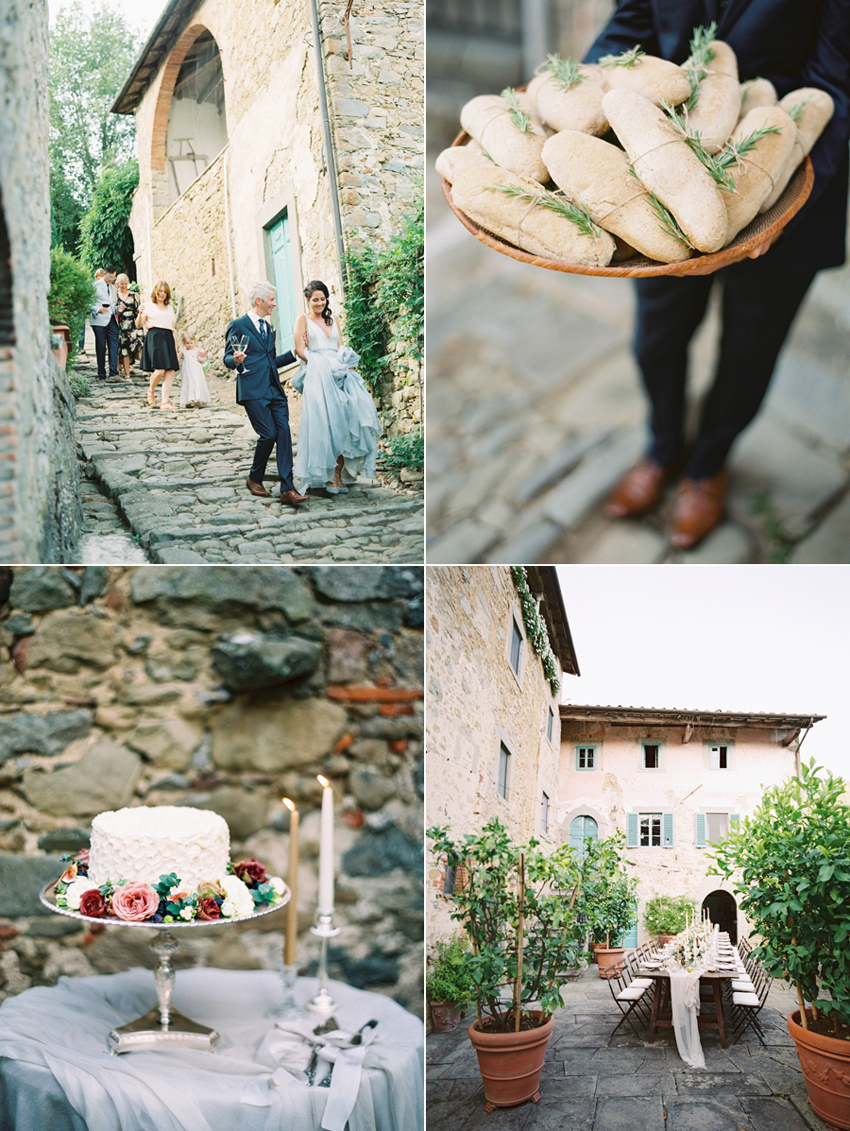 After the ceremony and a very short and informal cocktail hour on the upper terrace, we invited guests into the lower terrace where this beautiful tablescape awaited. Truly, it was so gorgeous! The live music paired together with the planted citrus trees, some of my favorite centerpieces I've ever designed paired together with the fresh foraged fruit on vintage silver trays I brought with me from the US, the taper candles in various neutral shades and loaves of bread tied from a local bakery with twine and rosemary from the garden; there were so many special parts to this event and THIS is a perfect example of why intimate weddings are so near and dear for me.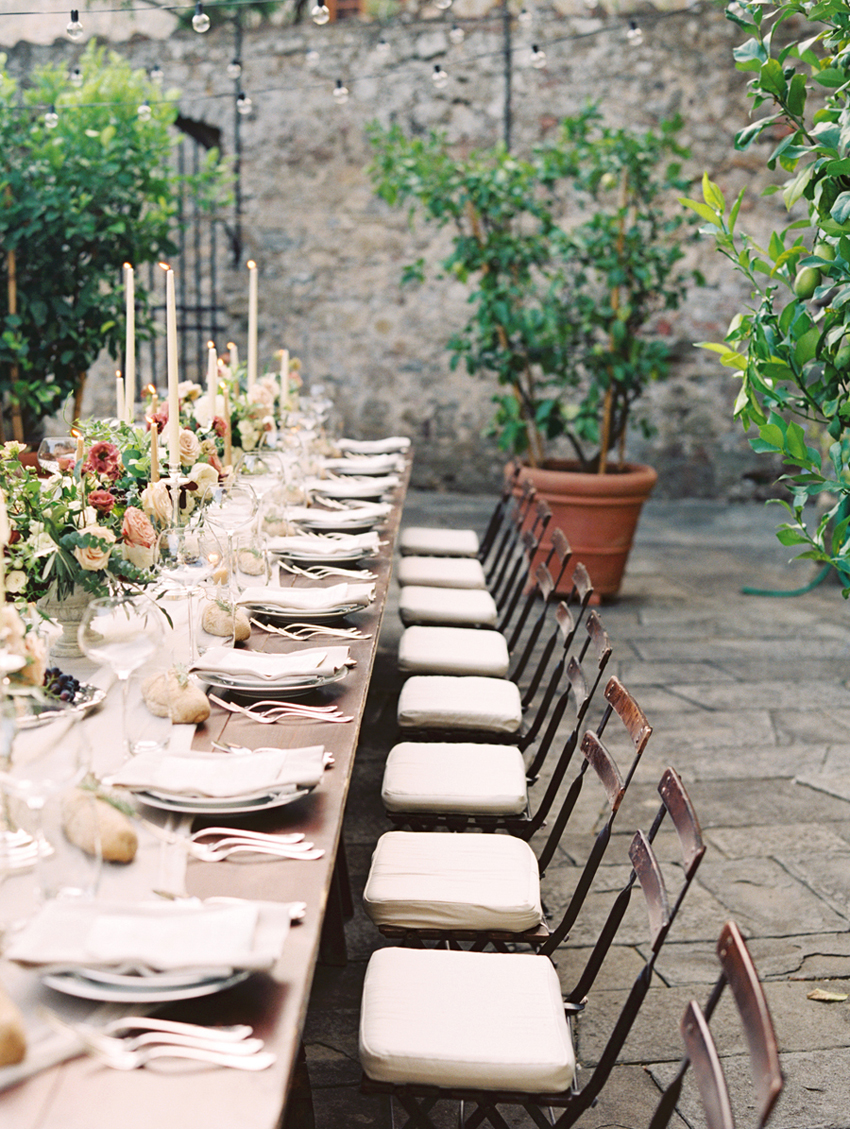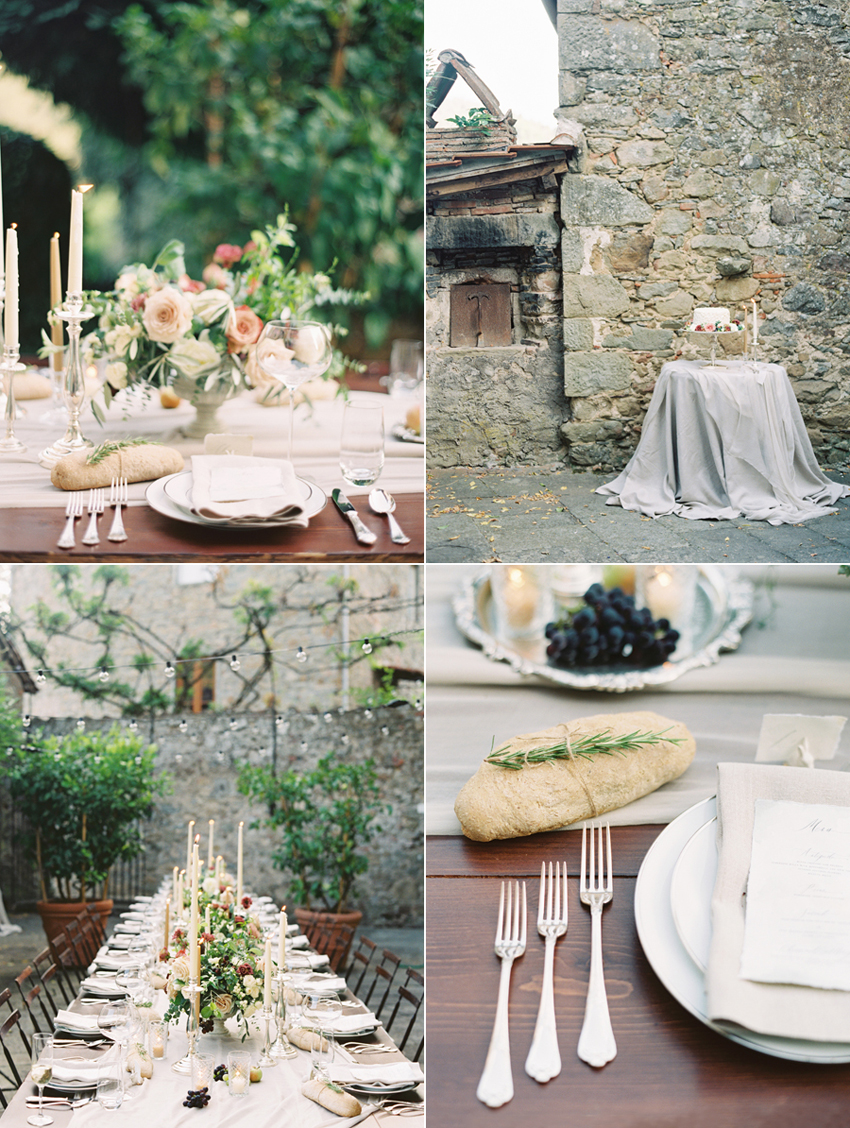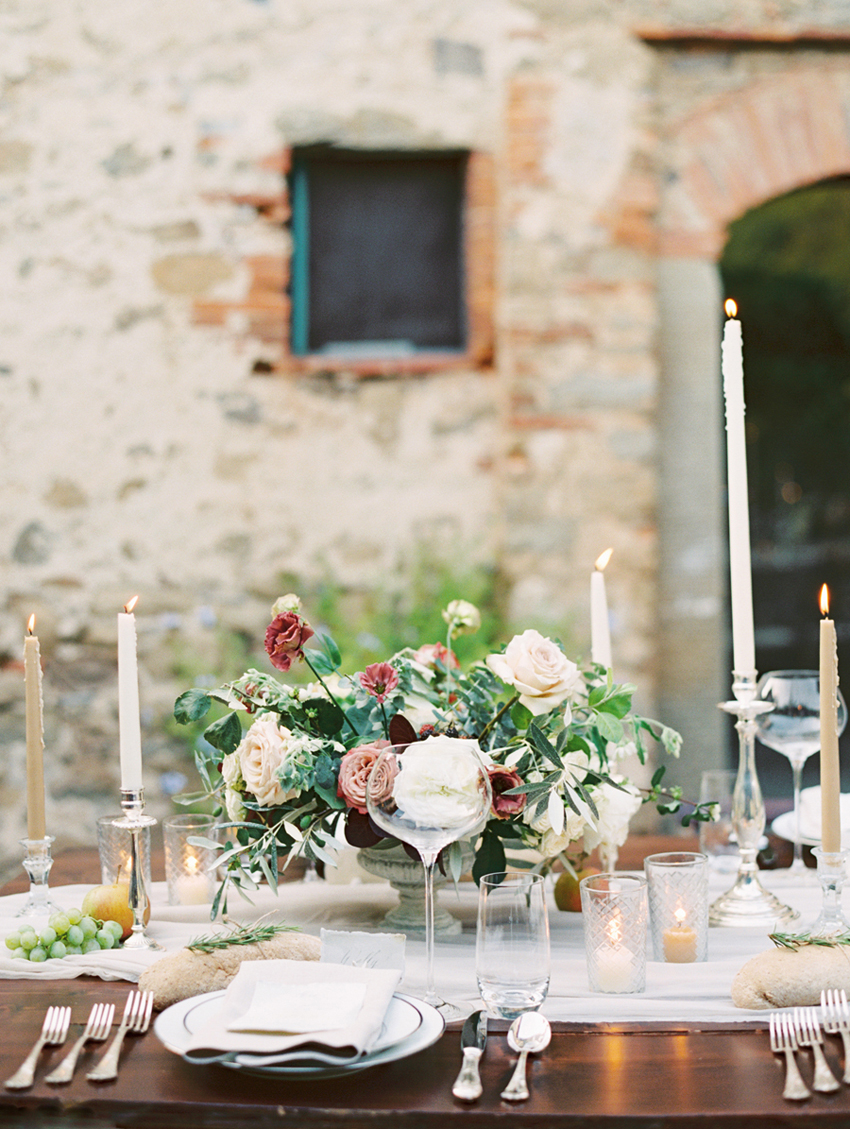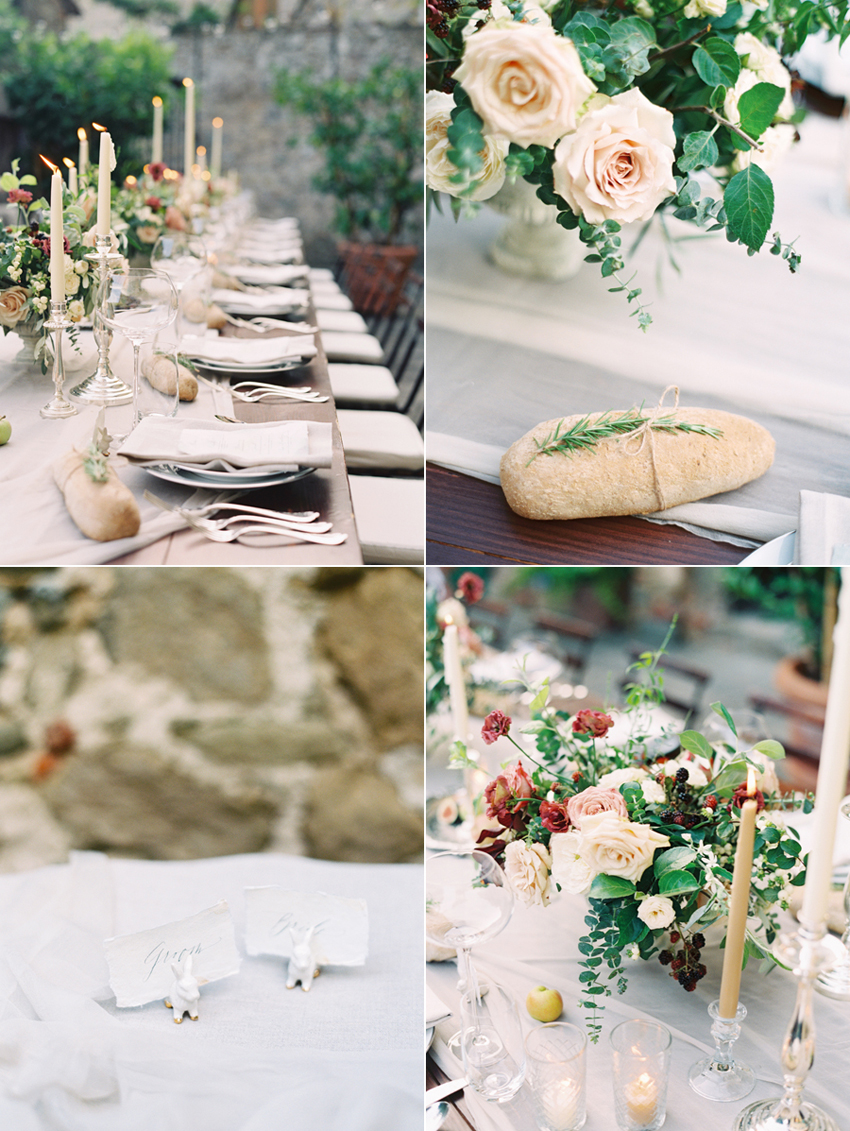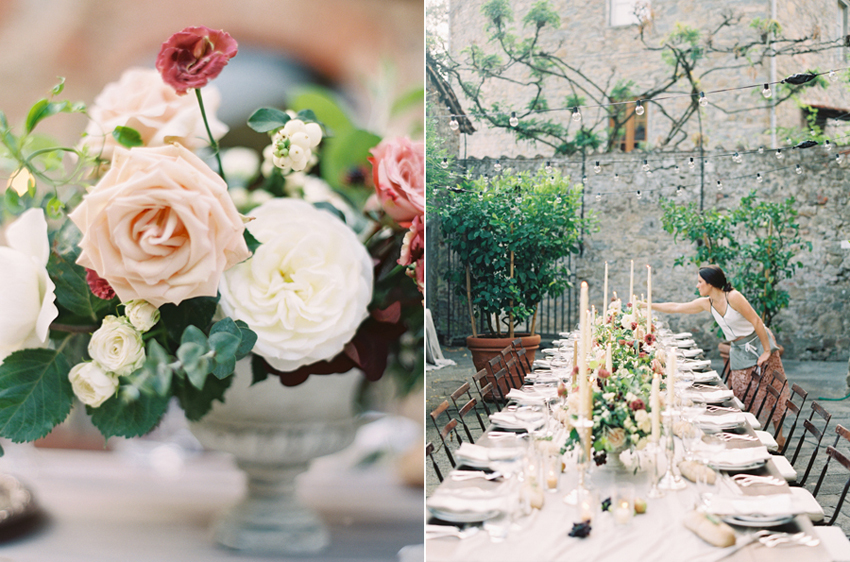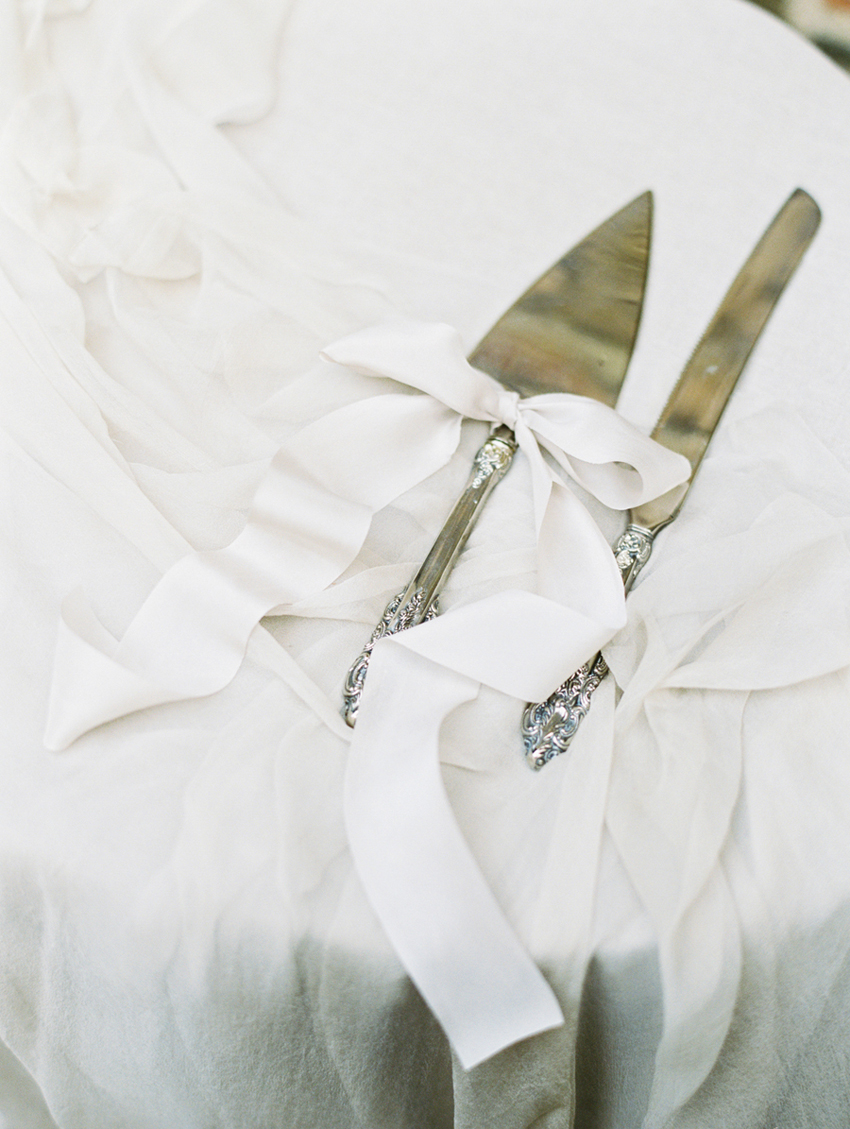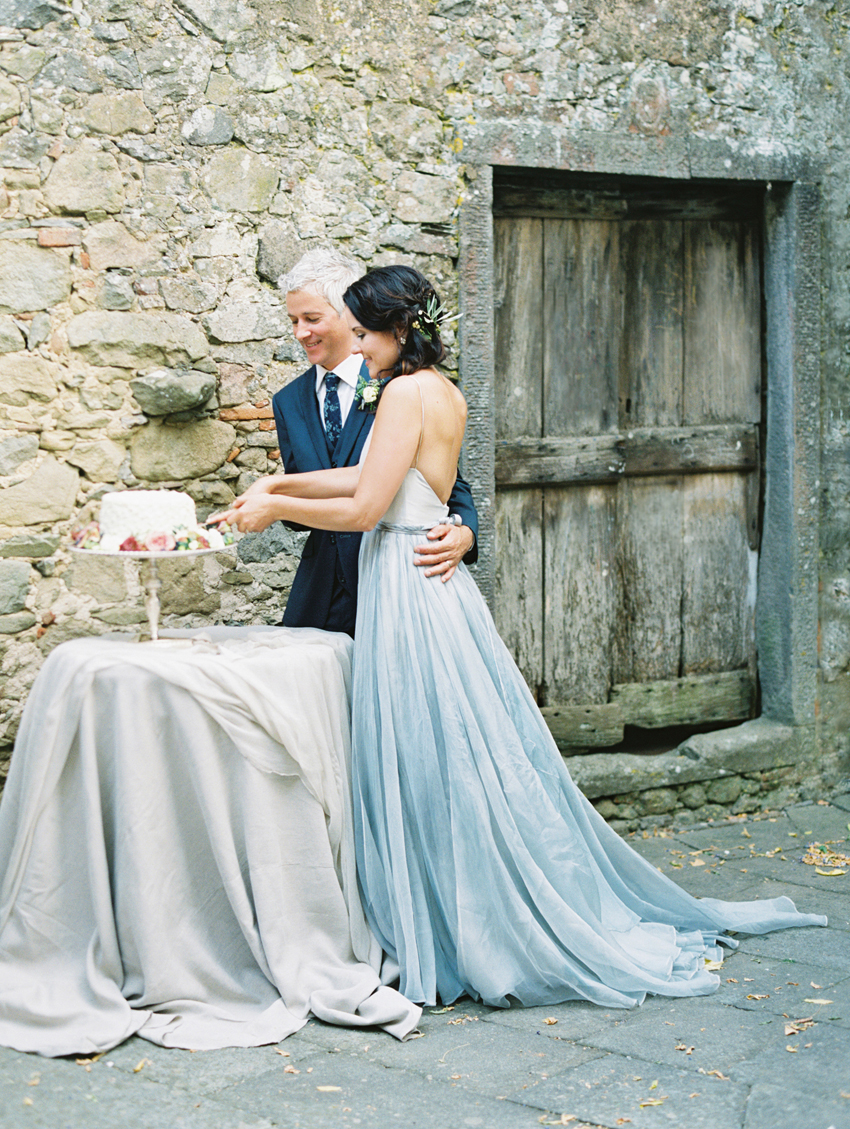 And because I like to share some of the not so perfect things behind the scenes, there's the story of Kelly and Pete's wedding cake. Aesthetically, it was quite the opposite of what Kelly had requested of the baker and she was disappointed when it was delivered the day of. So in an effort to make it work, the catering gals and I took a spoon to it, making some rough textural swoops in the buttercream for a more organic, handmade look. I then adorned the perimeter of it with fresh figs I found near our separate villa, florals and greens complimentary to the centerpieces, and voila! All was well again. The cake was the perfect accent to the terrace area on its own small table draped in raw silk, and best of all, was really, really delicious (it was a chocolate beetroot vegan concoction!).
Never judge a book by its cover? Or a cake by its buttercream, I suppose.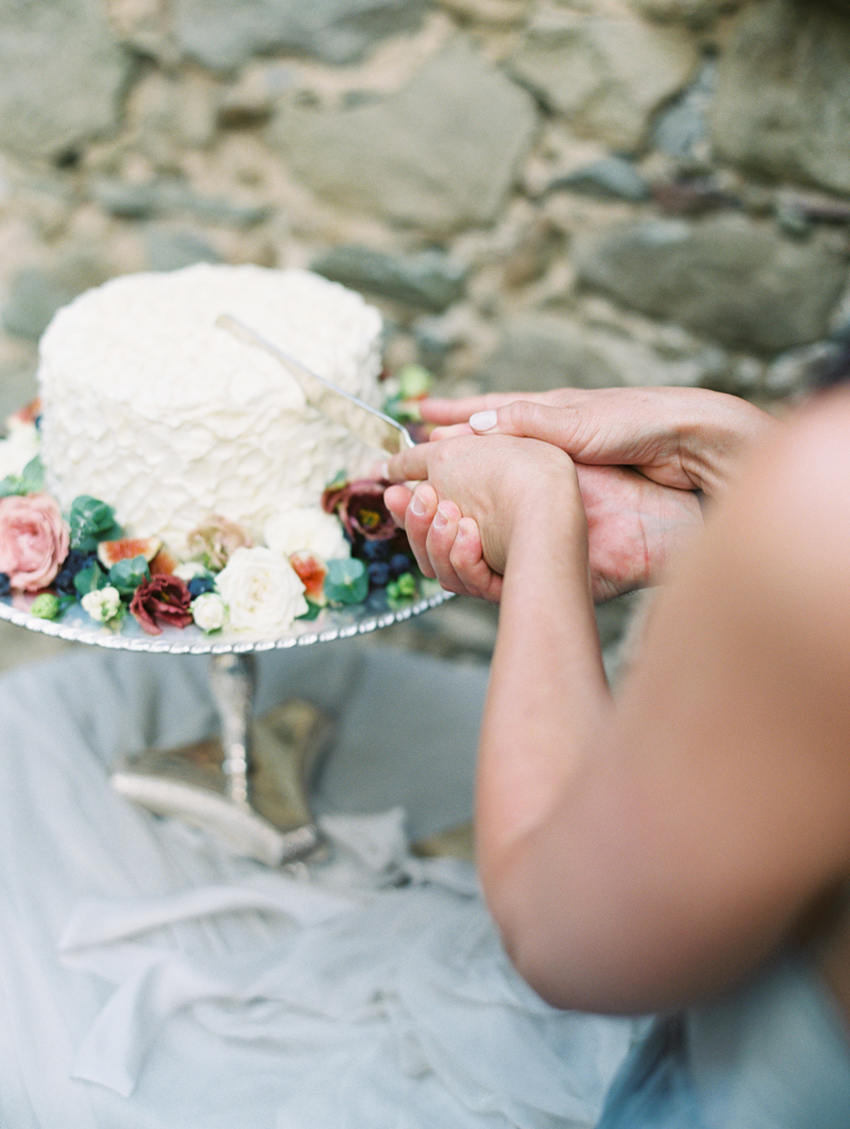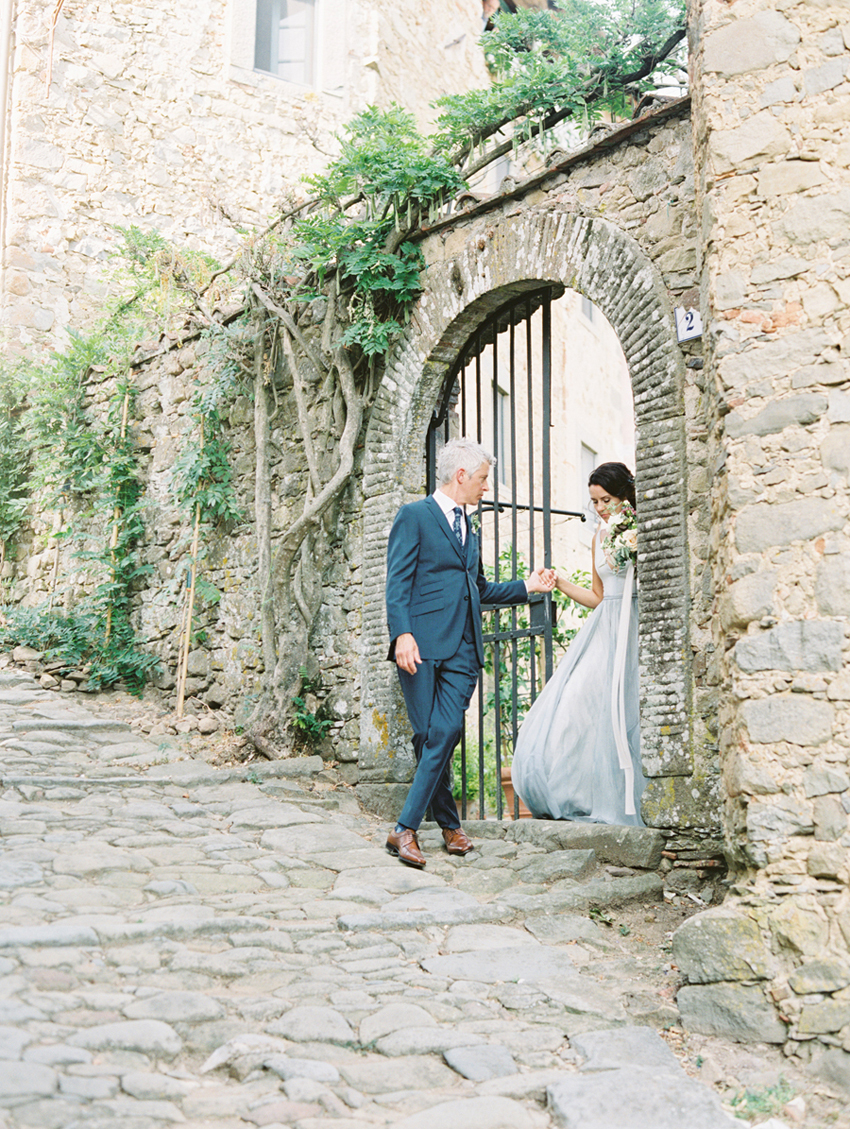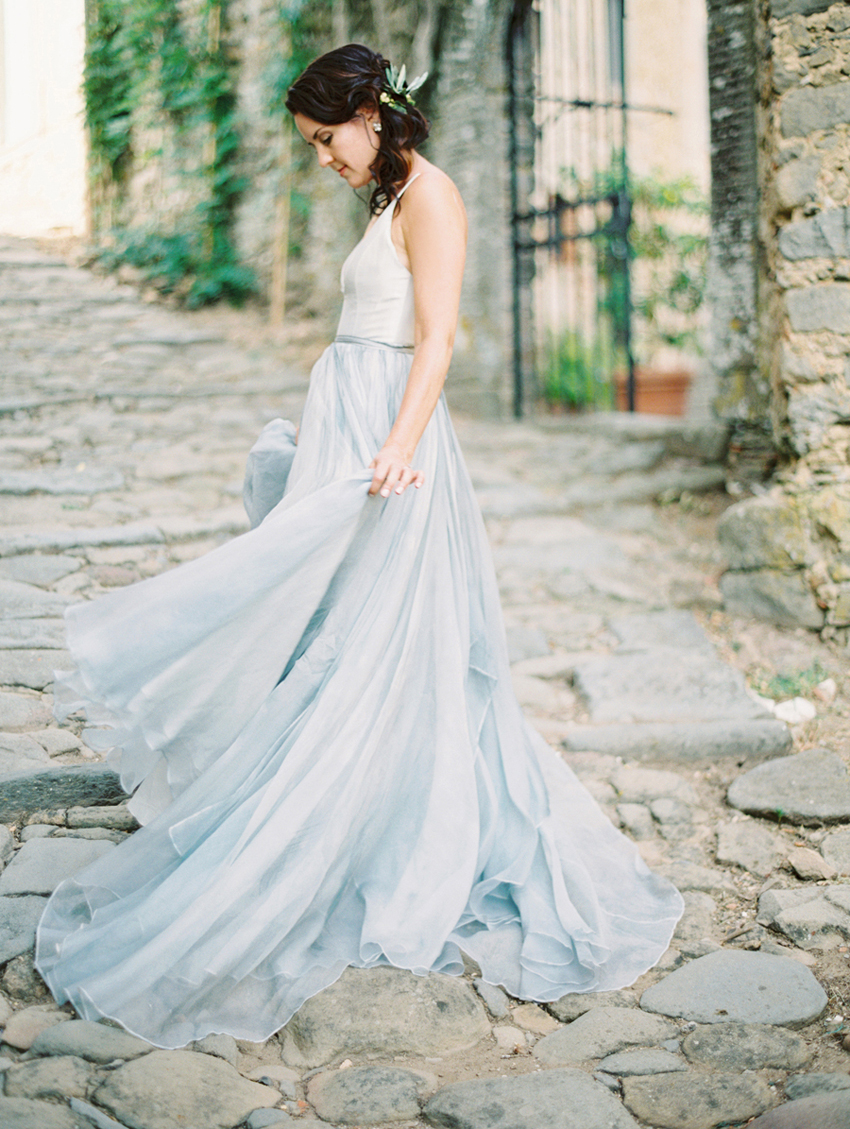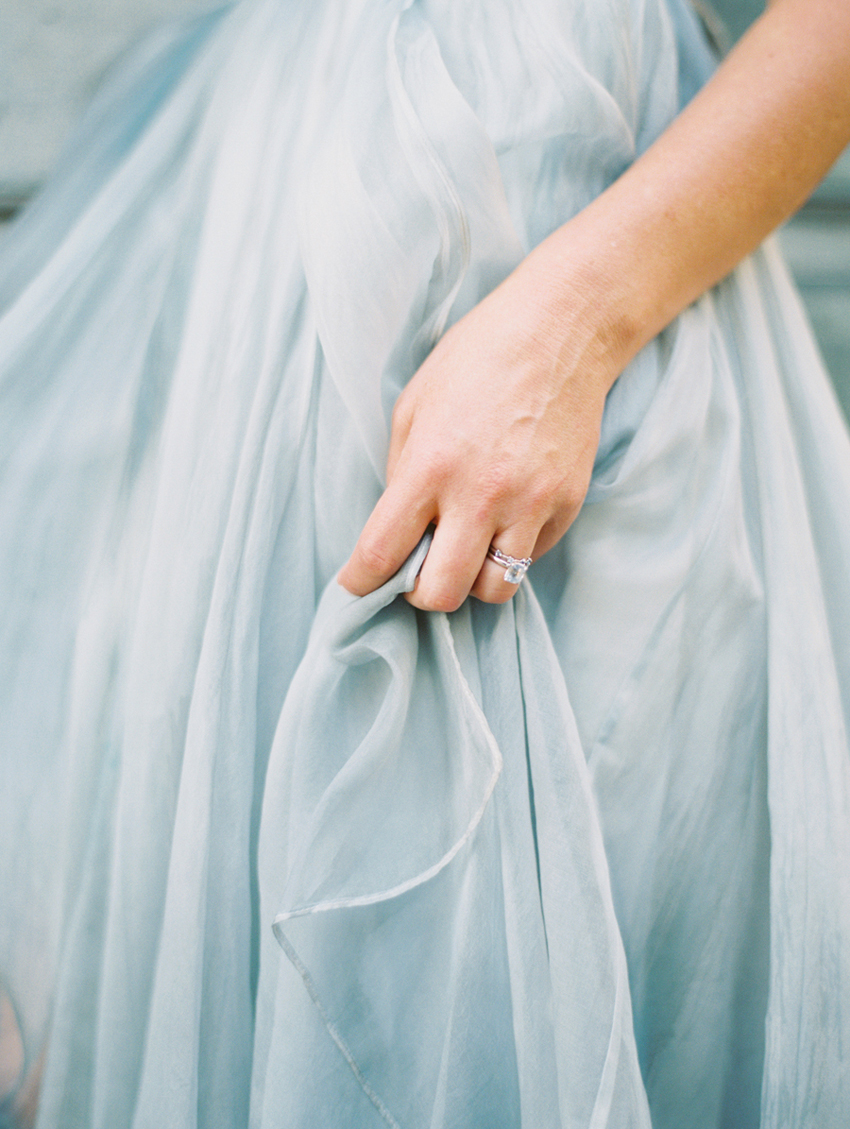 One thing I love most about Kelly and Pete is how cognizant they were of what traditions mattered to them and which they could do without. They wanted a wedding that was reflective of their decade together and most heart focused desires, so Kelly and Pete planned for their wedding dinner to be the focal point of the evening versus say, a large dancing party or late night event. With a very small guest list, beautiful setting, and stellar team of Italian women whipping up a traditional four course meal inside the villa, this was exactly what they got! It was so nice to sit down at the table and enjoy a home-cooked meal after a long day of work especially when the meal was catered to some of the dietary restrictions I had at the time.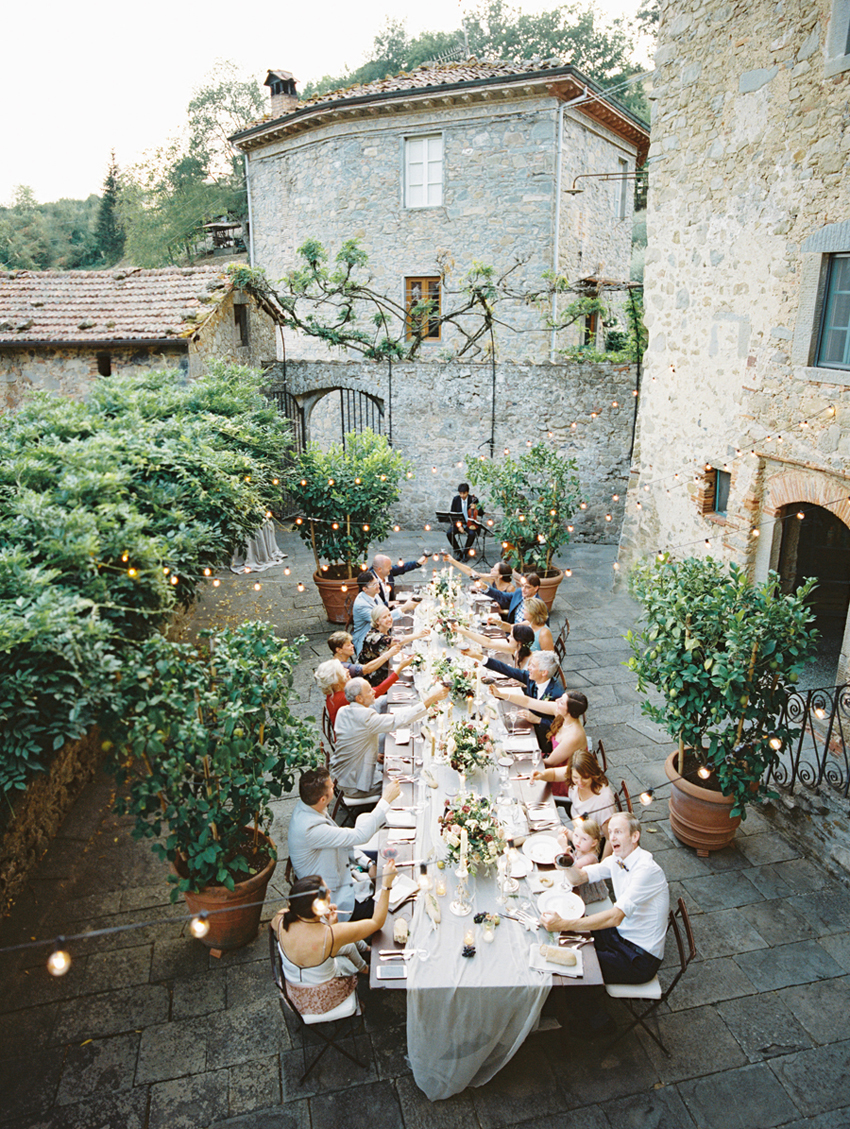 In the glow of the candlelight and the ambiance of the string lights overhead, the musicians played instrumental versions of classical favorites like, 'Tale As Old As Time' from Beauty and The Beast, with the wine flowing and conversations rich in laughter. Kelly and Pete even had an impromptu first dance, friends and family watching in delight as Pete spun his new wife in circles. Although we left a tad too early that night to get back to the US too early the next morning, it was a sweet, sweet day I'll always remember.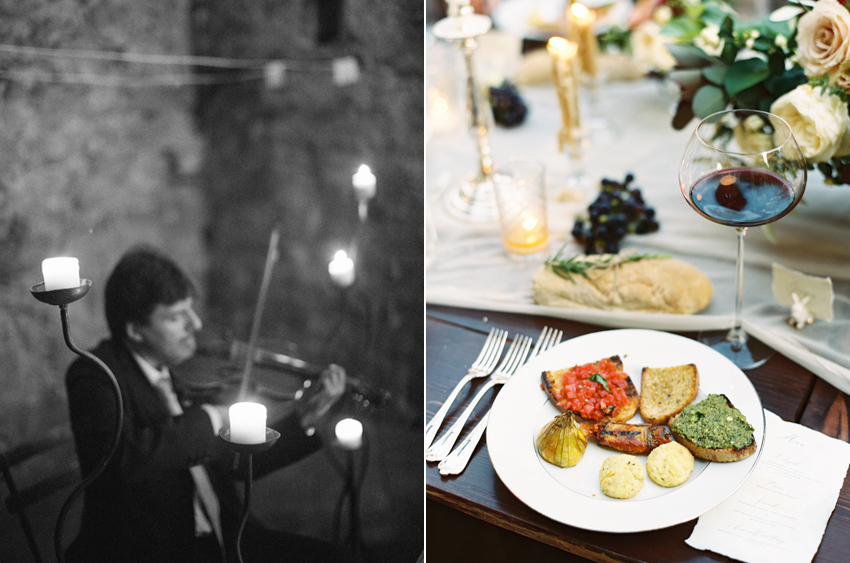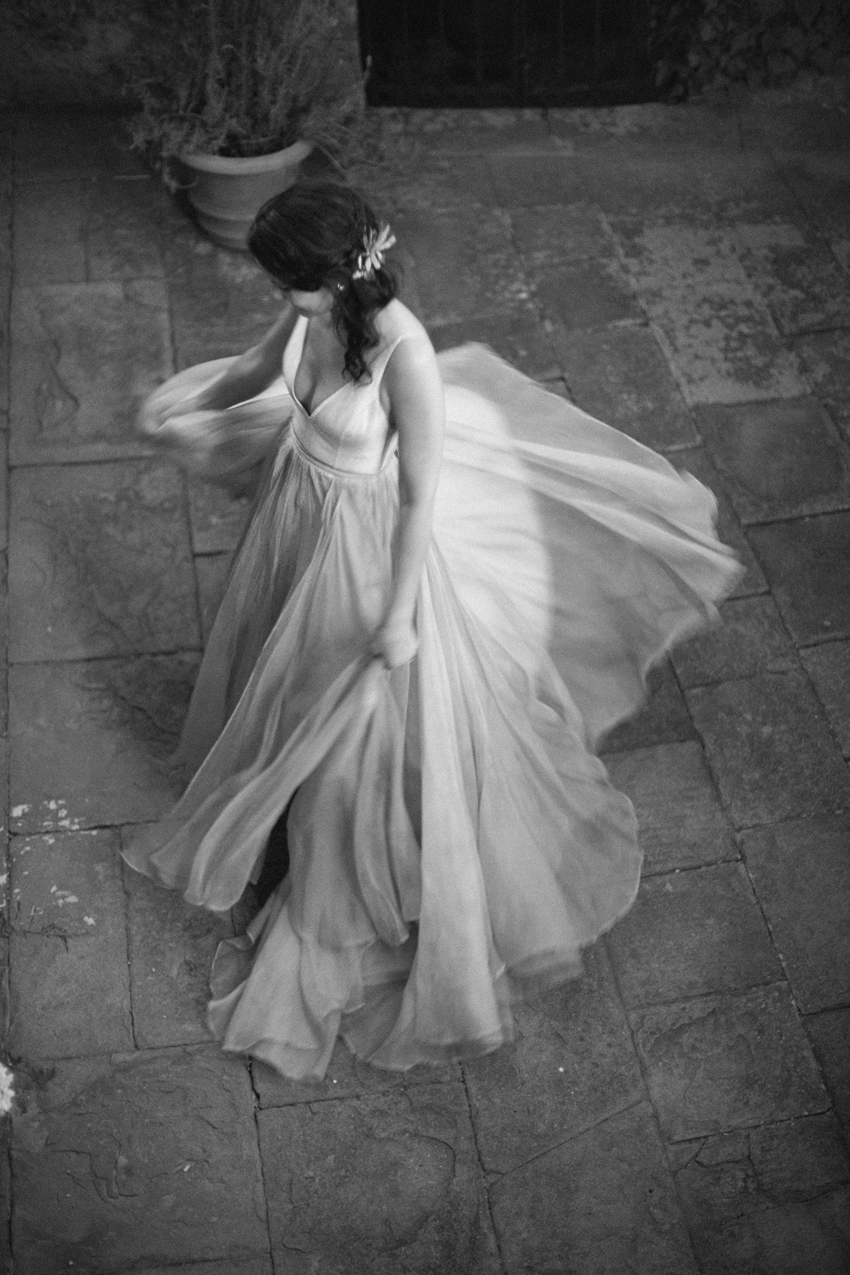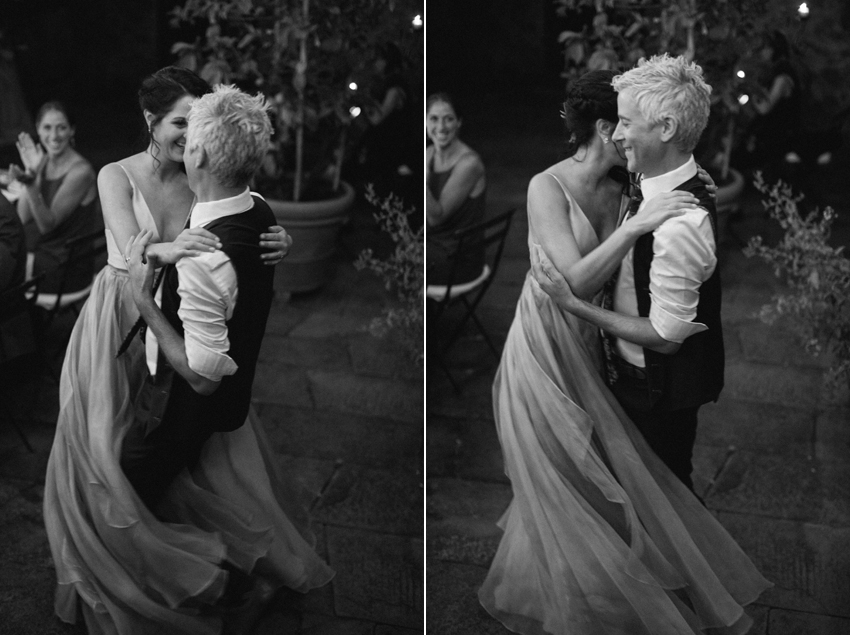 Congratulations, you two. We love you so.
You'll find a full list of involved vendors below!
. . . . . . . .
Photography: D'Arcy Benincosa / Design, floral, execution: Rhiannon Bosse Celebrations / Ring box: Mrs Ring Box / Stationery and calligraphy: Julie Ha / Bride's flats: Valentino / Bride's gown: Leanne Marshall / Beauty: Bella Cosa Beauty / Bride's earrings: BHLDN / Blue sapphire stone: Pristine Gemstone Jewelry / Groom's suit: custom by Nicholas Joseph / Tie: The Tie Bar / Groom's shoes: Zappos / Bunny seating card holders: BHLDN / Silk runners: Silk and Willow / Location: Villa Lavanda / Catering: Sandra Evans / Music: Sombras Live Music / Rentals: Preludio Noleggio Firenze