If you can believe it this wedding is from the 2016 wedding season. Yet it still remains one of the sweetest we've ever had a pleasure being a part of. Arden and Jeremiah came to me very early in the planning process in January of 2015 looking for a planning and design team to help them make sense of their wedding planning journey ahead. With busy careers and a specific experience in mind for their families and guests, I learned quickly in our many calls and meetings, how Arden and Jeremiah are wired as individuals. And perhaps more beautiful than that, I learned how the two of them together create quite a remarkable pair.
Saturday, August 6th was a perfect Michigan day with the sun high in the sky and a kind of heat us Midwestern folk wait patiently for all winter. Arden's excitement was palpable; Jeremiah's nerves obvious but so sweet. Together they were ready to become husband and wife. I've scattered some commentary throughout this post to give context to both this event and the behind the scenes, but I have to add that working for respectful clients and with vendors who understand the heartbeat of this industry is what makes our work so rewarding.
Arden and Jeremiah, your wedding day feels like yesterday that's how vivid and intentional it was. We are grateful we were able to be a part of this special milestone and feel lucky you picked us to be involved in everything so intimately. Below are a few of my favorite images which only begin to paint a picture of what this day stood for. Special thanks to Sarah and Rachel for documenting everything as perfectly as Arden and Jeremiah expected.
You can also see this wedding featured on Every Last Detail!
Arden's gown was a stunning backless Katie May design from The Gown Shop Ann Arbor. I remember going to her first gown appointment hoping to find something that fit her very specific vision, and when Arden came out of the fitting room in this dress, we all knew it was the one. The delicate lace, sexy silhouette, and dainty straps, plus that incredible backless style, combined together in the dress of Arden's dreams.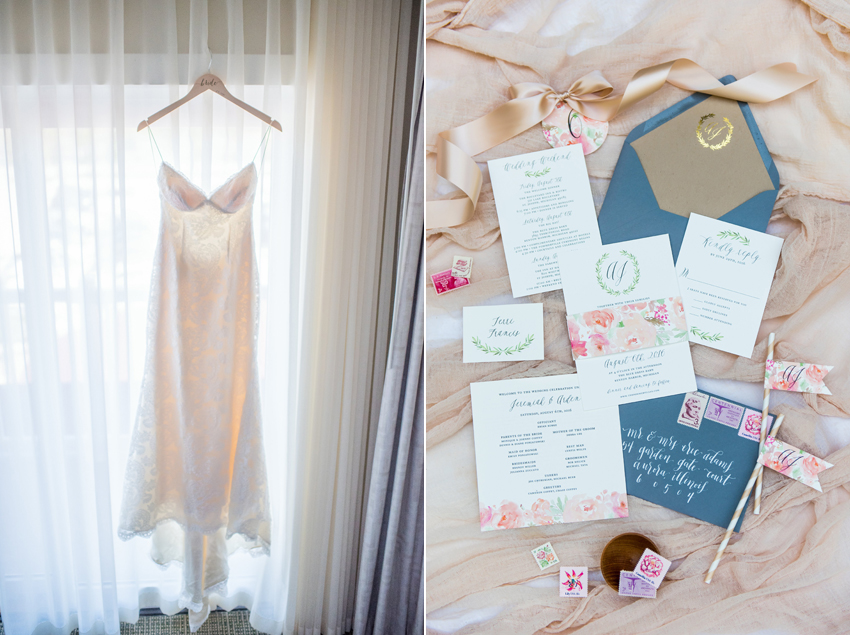 Her bridesmaids wore various shades of pink, with a beaded sash for her sister who served as maid of honor.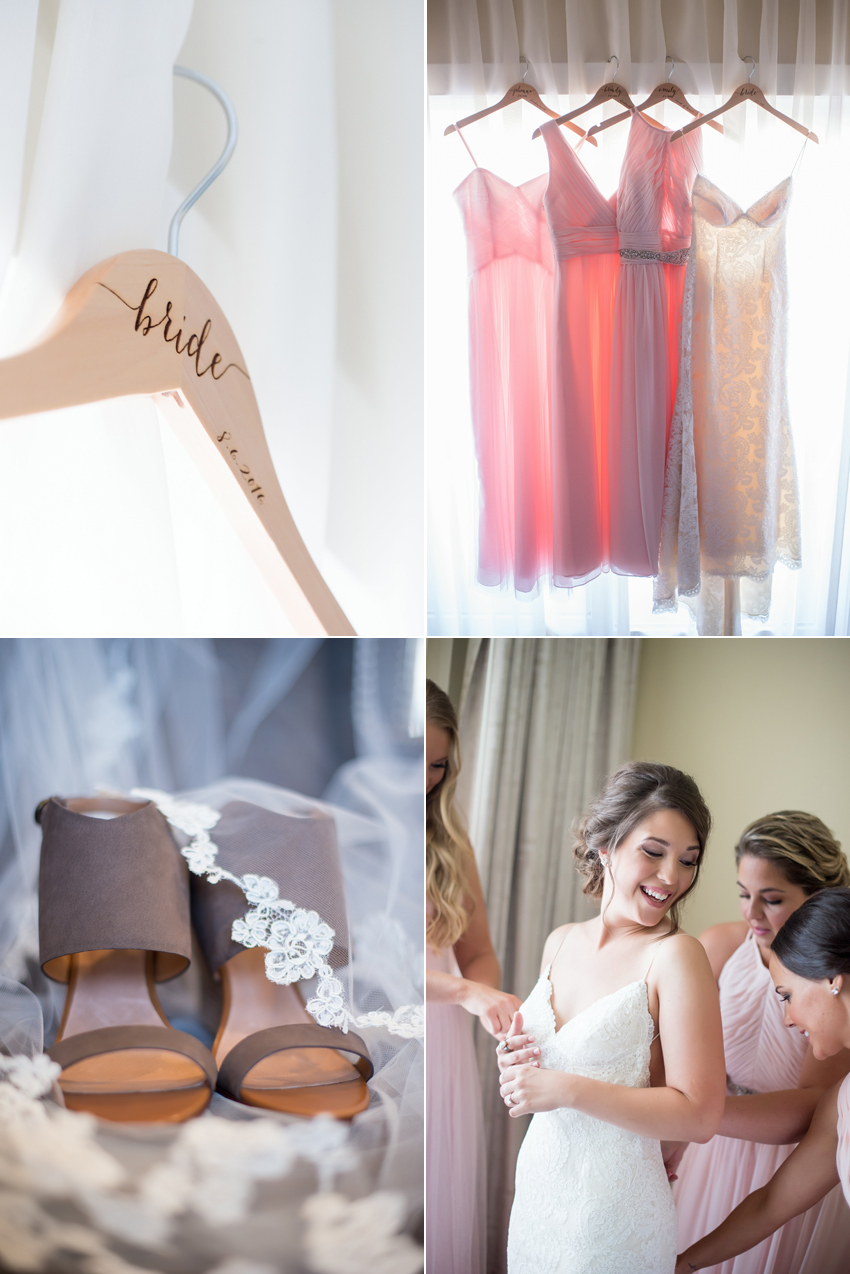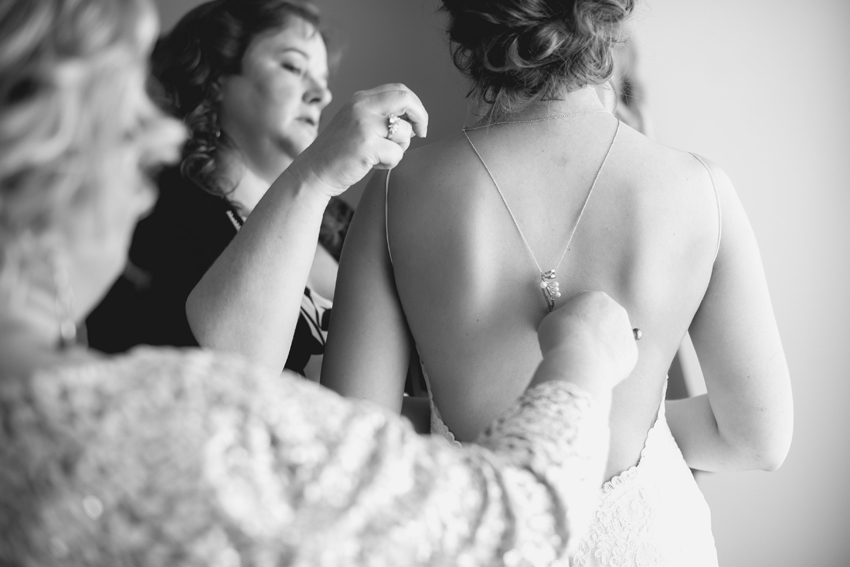 Arden's father is a jeweller so in addition to designing her rings he also designed a stunning pair of earrings which matched this pendant back necklace shown above. With Arden's gorgeous body shape, a gown that perfectly framed the necklace, and a chic done up hair style for the day, her look was absolutely stunning. You can bet Jeremiah had an unforgettable look on his face when he saw his bride for the first time that day. Speaking of!
Jeremiah was such a dapper groom in his custom suit and bowtie. And his love for Arden was so sweet to witness throughout the the wedding day. He always spoke with such tenderness and admiration for his bride and it made our jobs that much more rewarding to work for a couple so clearly in love with one another.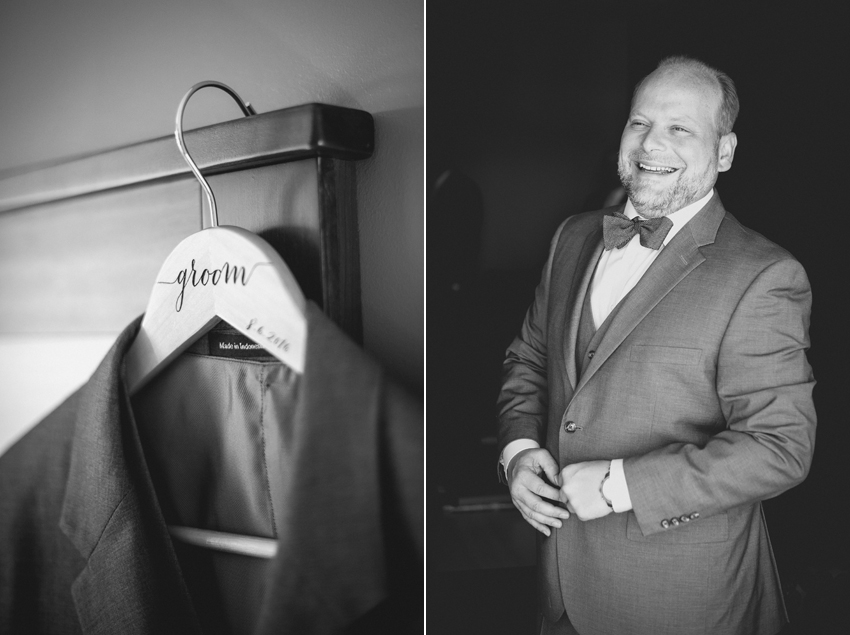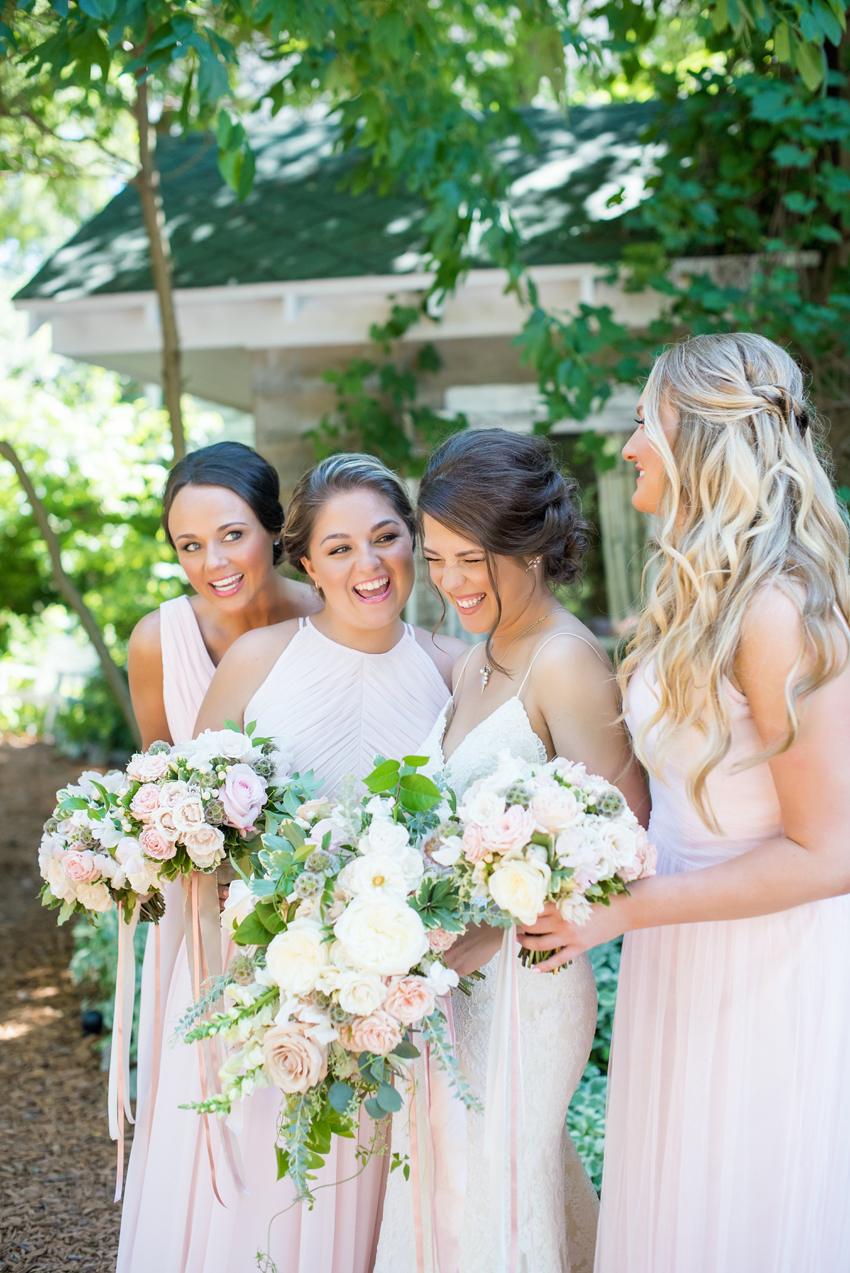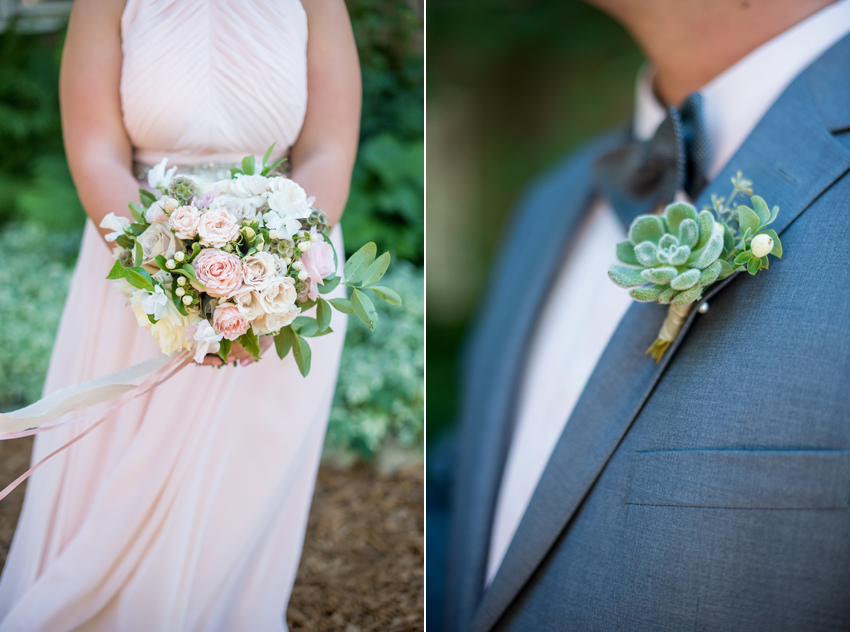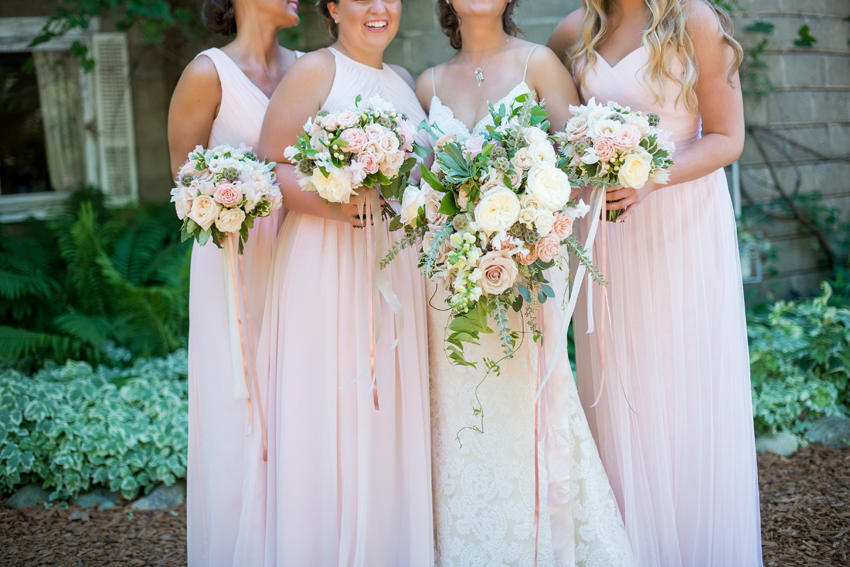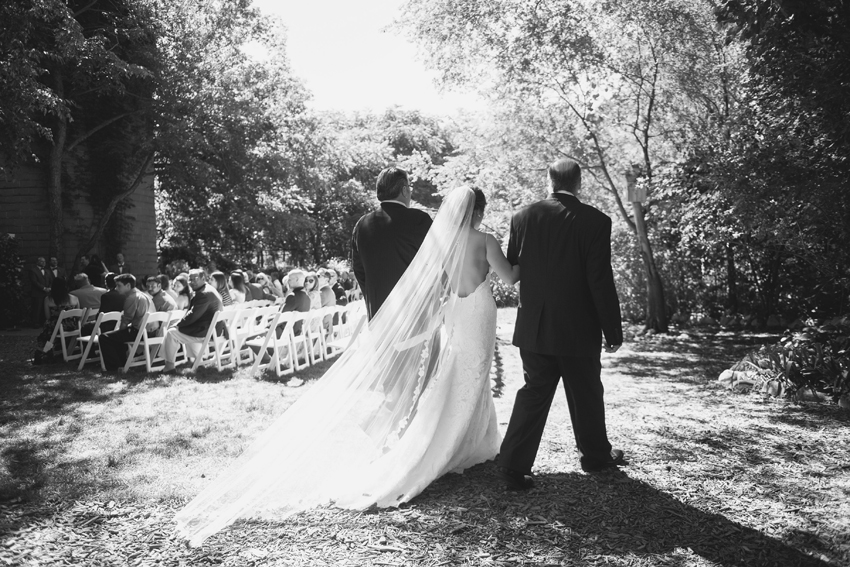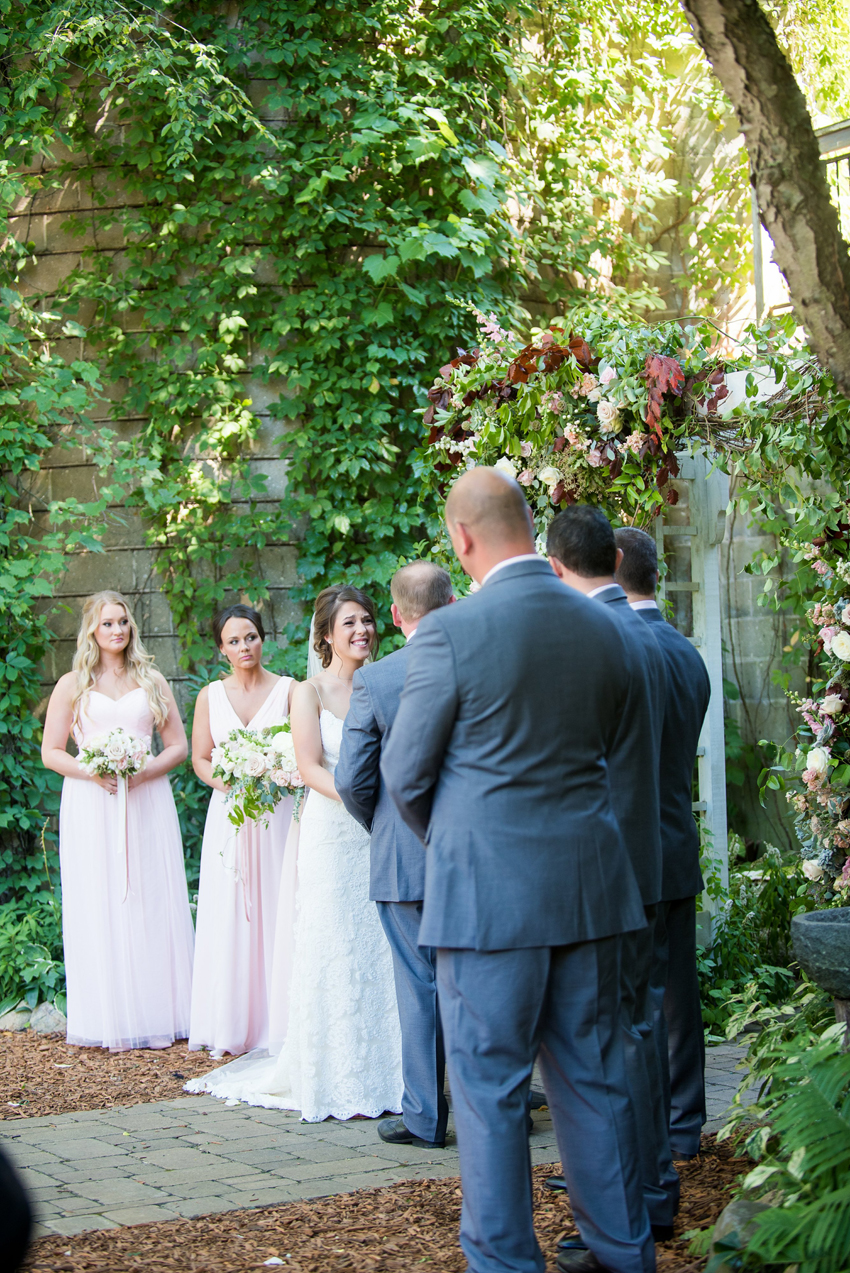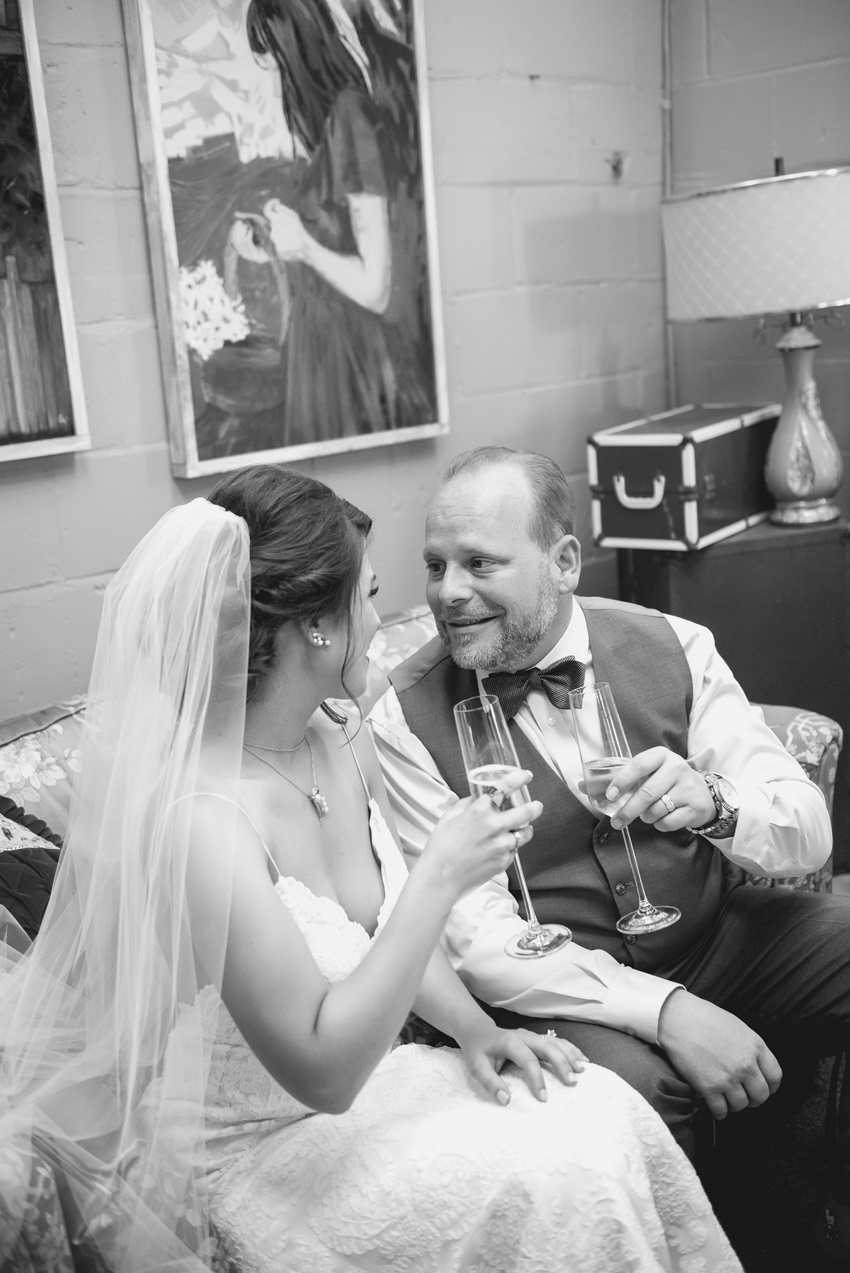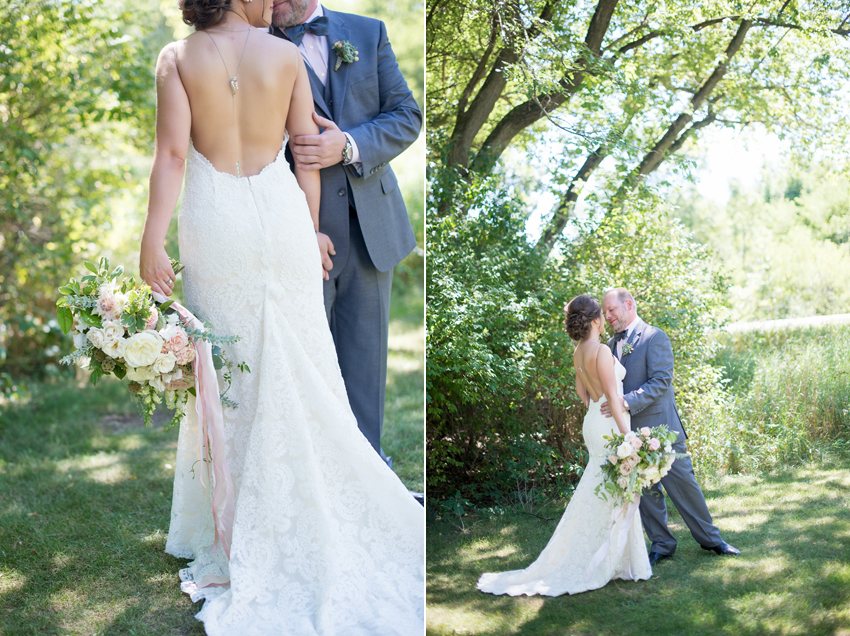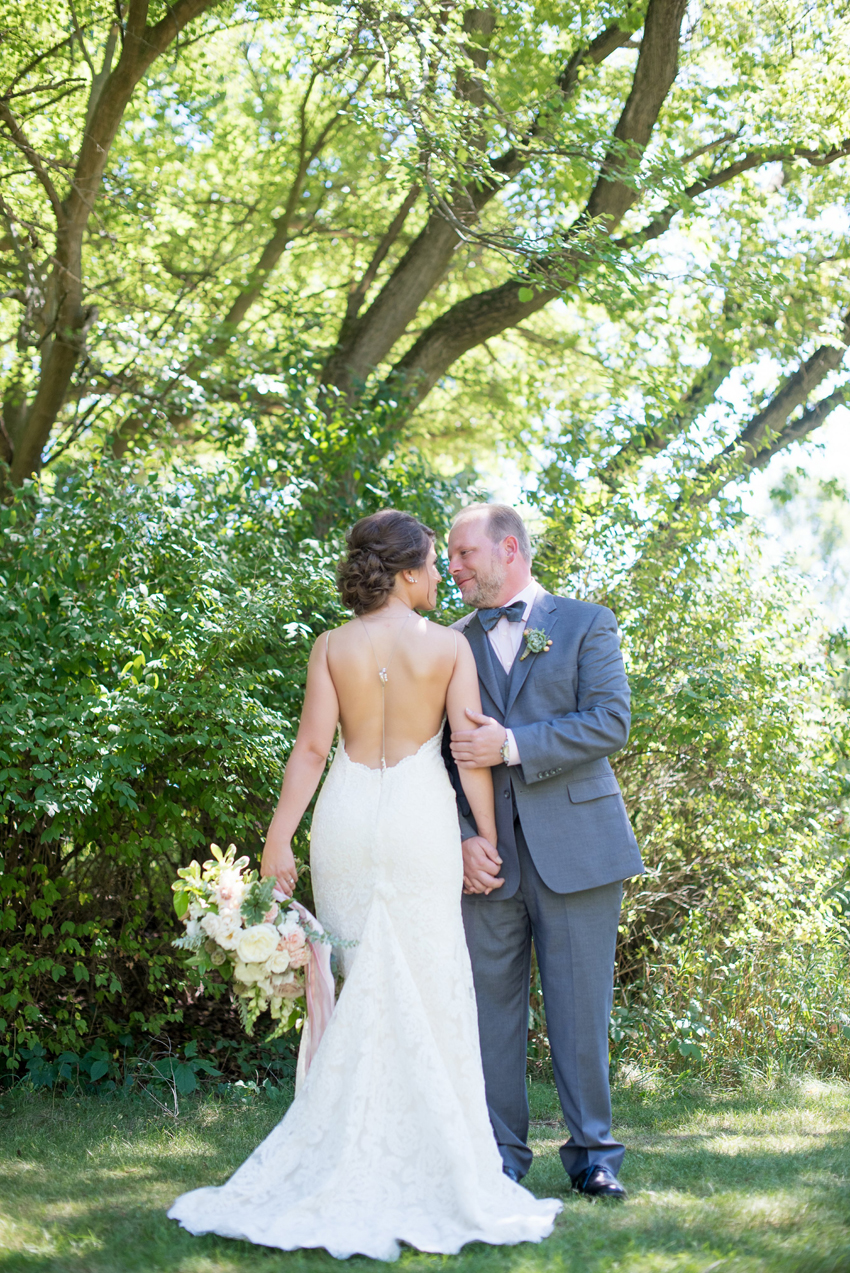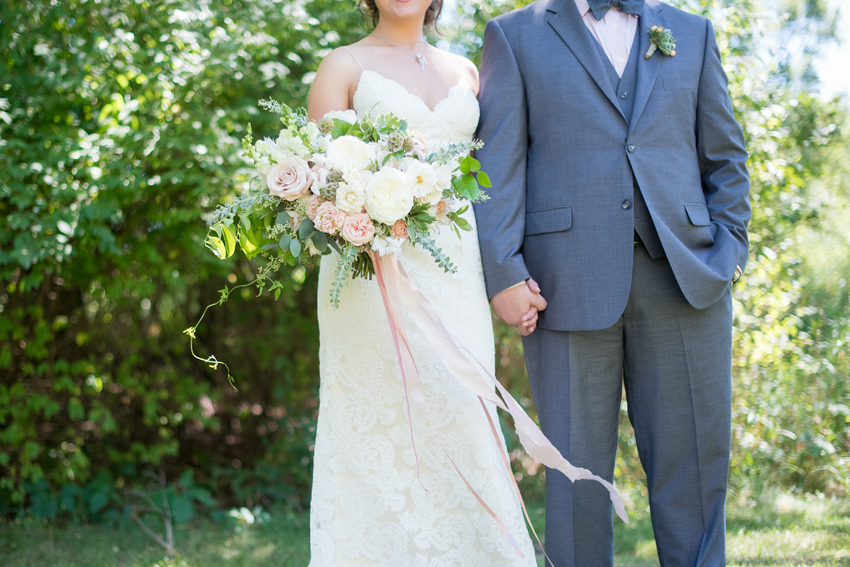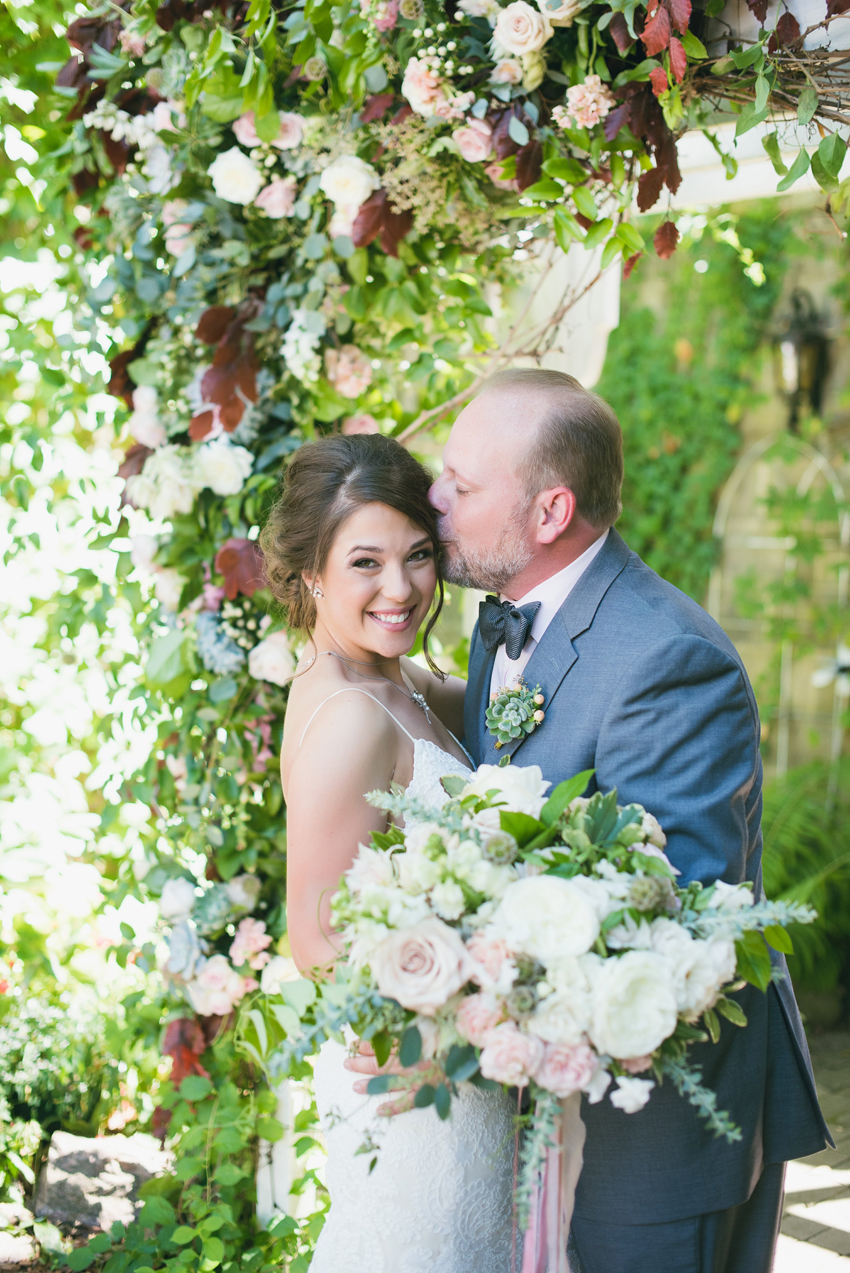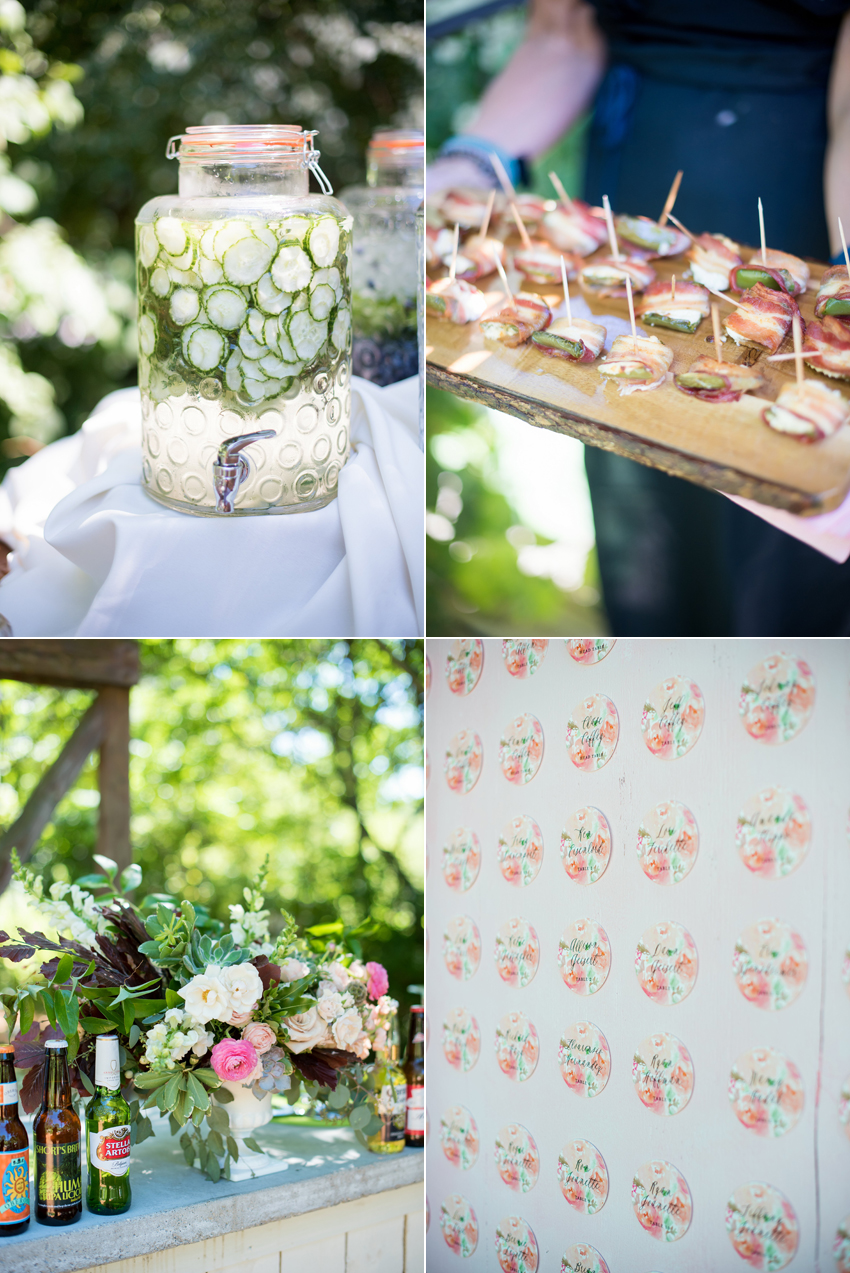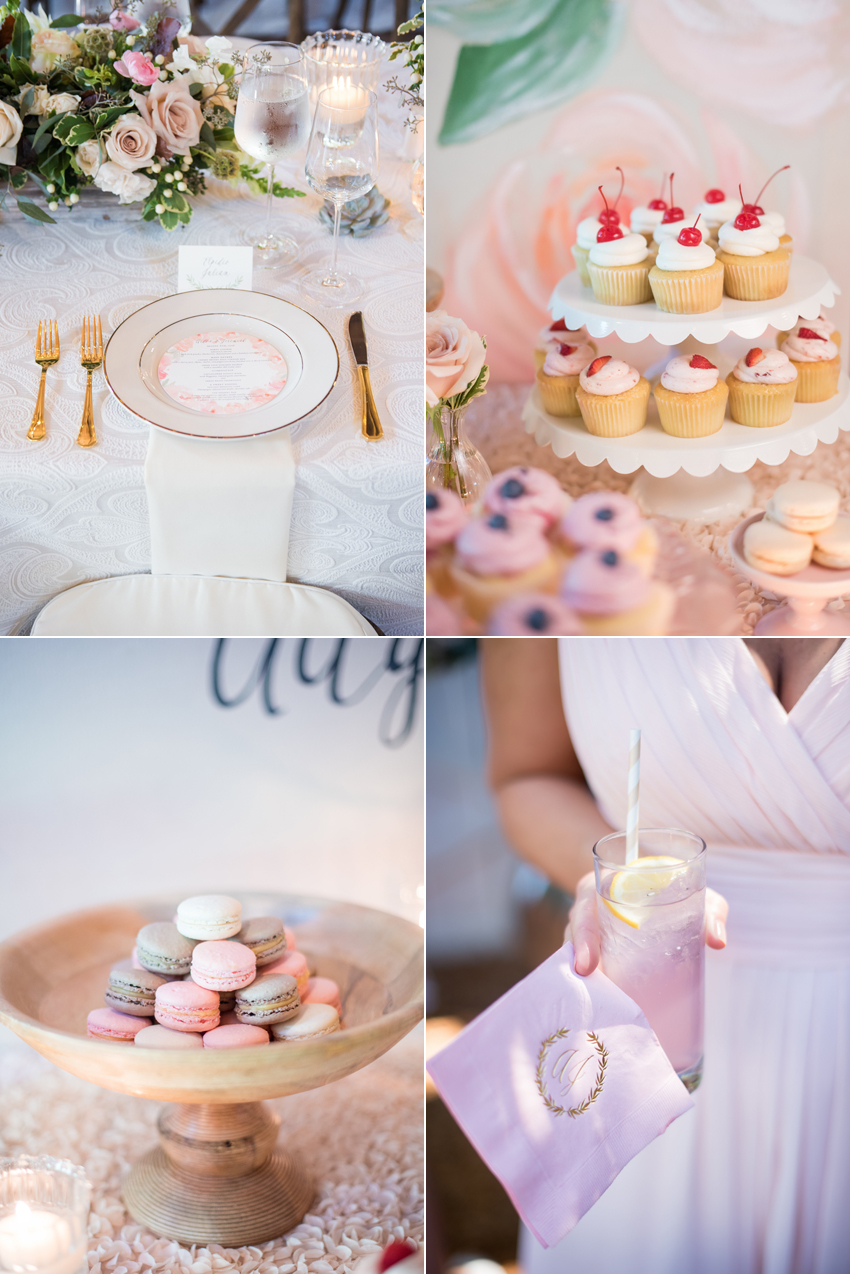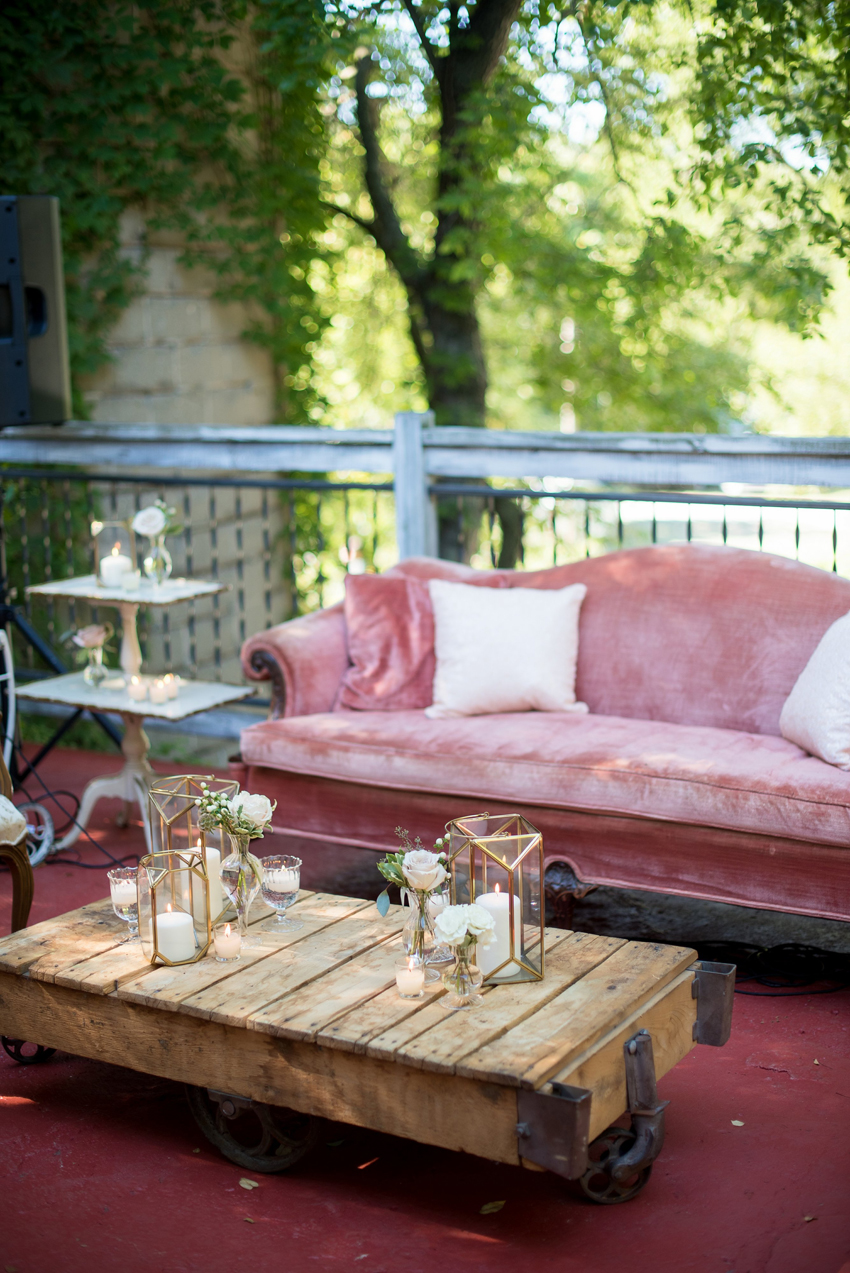 One of the biggest challenges of this wedding was one completely out of both our and our client's control and it was only being given access to the venue at noon. Yes, noon! You read that right. With a 3:25 pm arrival time for guests and a 4:00 pm ceremony start time, this meant we had only 3 hours and 25 minutes to unload our vans, get situated, and then set the ceremony space, floral installation, cocktail hour area, and entire inside of the venue to perfection. It was a chaotic mad dash to make it work and get it done but that's what we do well! I am so grateful to my team who worked in less than ideal circumstances that day and also the vendors who were a part of this wedding and willing to work differently than normal to skirt around, again, a less than idea timeframe given to us.
The inside of the venue was so beautiful once we had everything in place!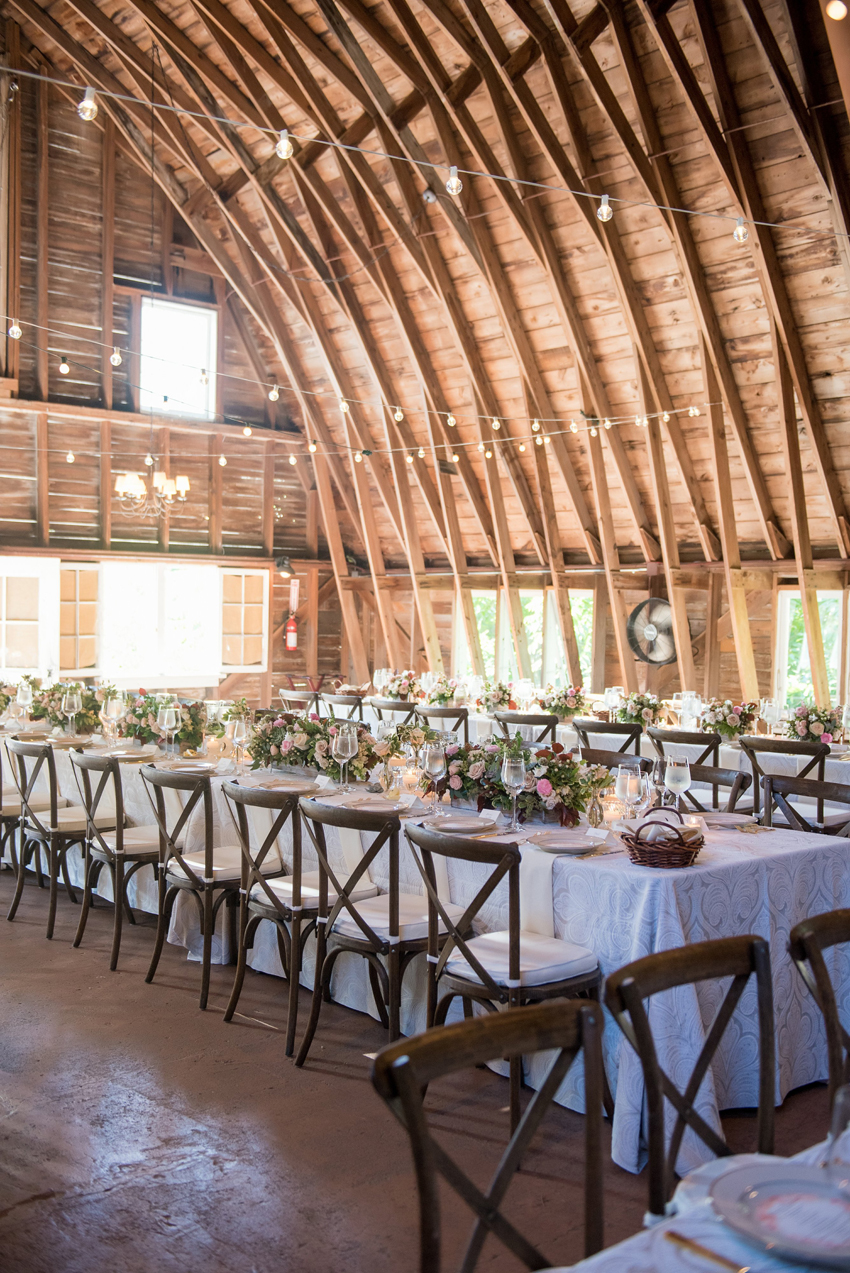 The Farmhouse Deli catered the wedding, and as our go to catering team delivered above and beyond as expected. Arden and Jeremiah love good food and had very specific tastes they wanted reflected in their wedding menu. From a cocktail hour loaded with unique twists on comfort food, and a dual protein plate for dinner offering locally sourced meat, vegetables, and cheese, guests did not go hungry! The cherry on top (pun intended) included a sweets display with dessert from The Cakabakery and mini creme brûlées caramelized to order post dinner.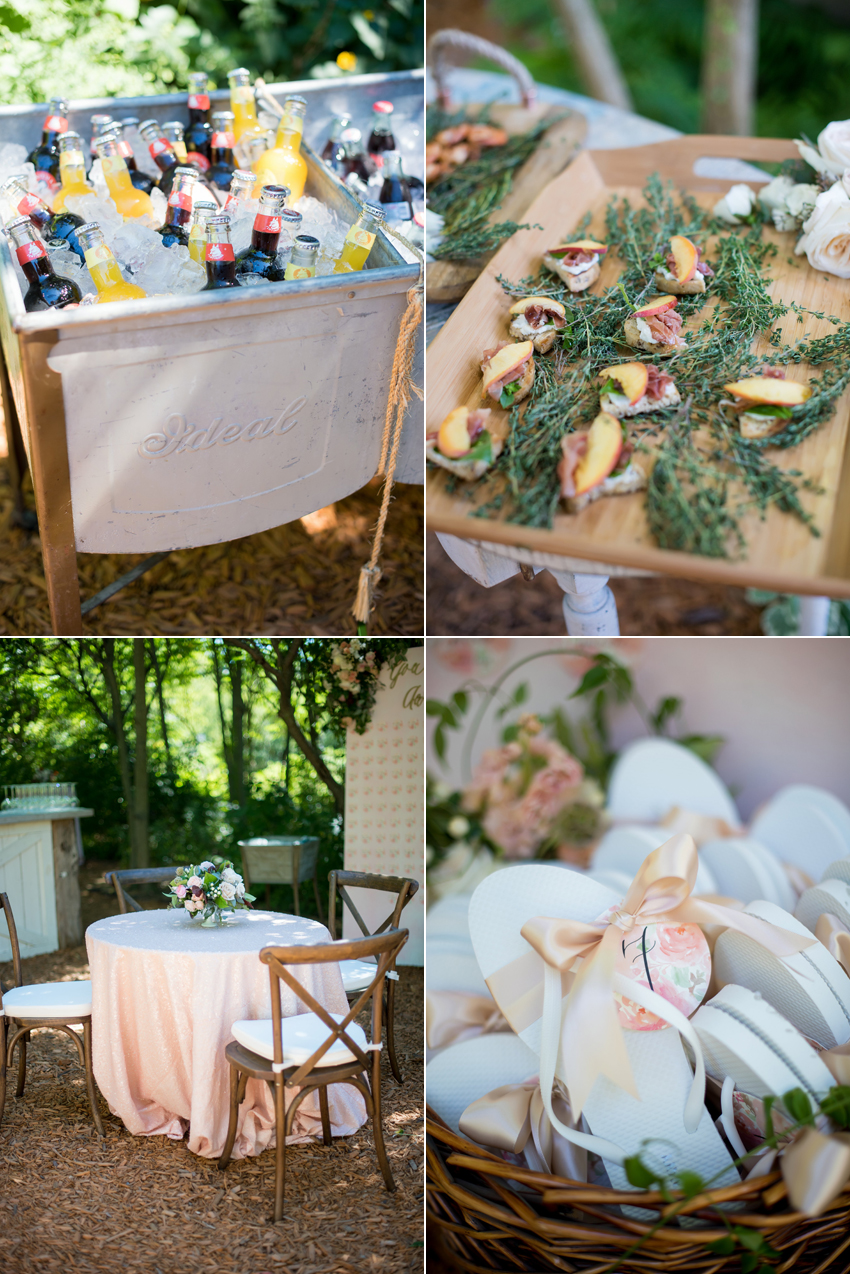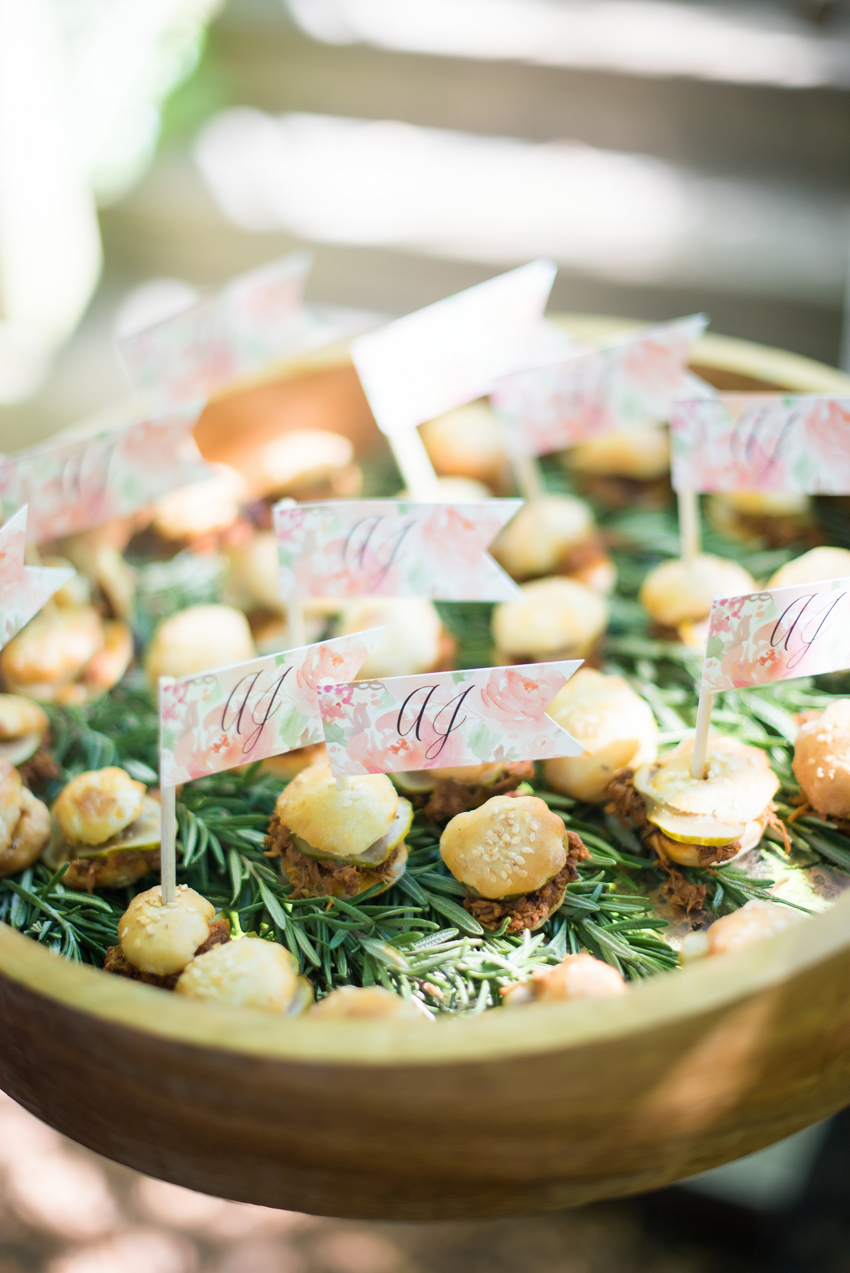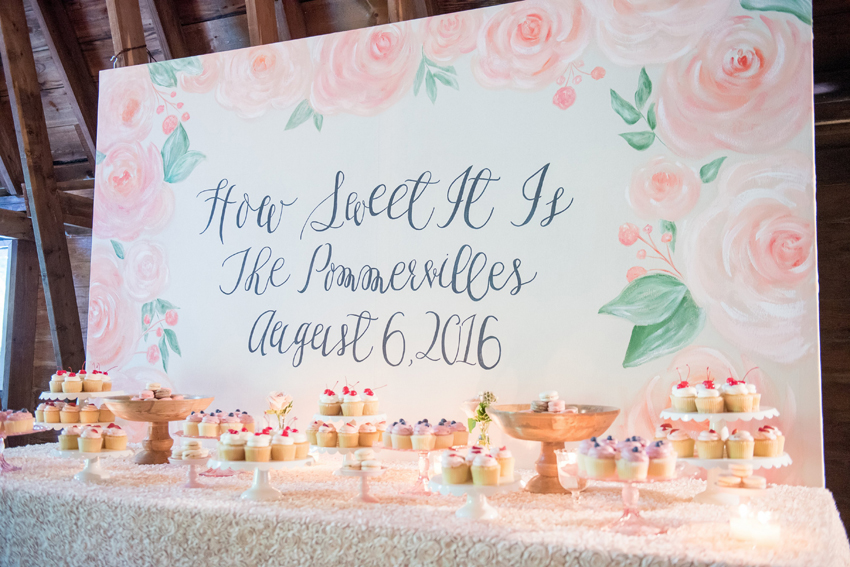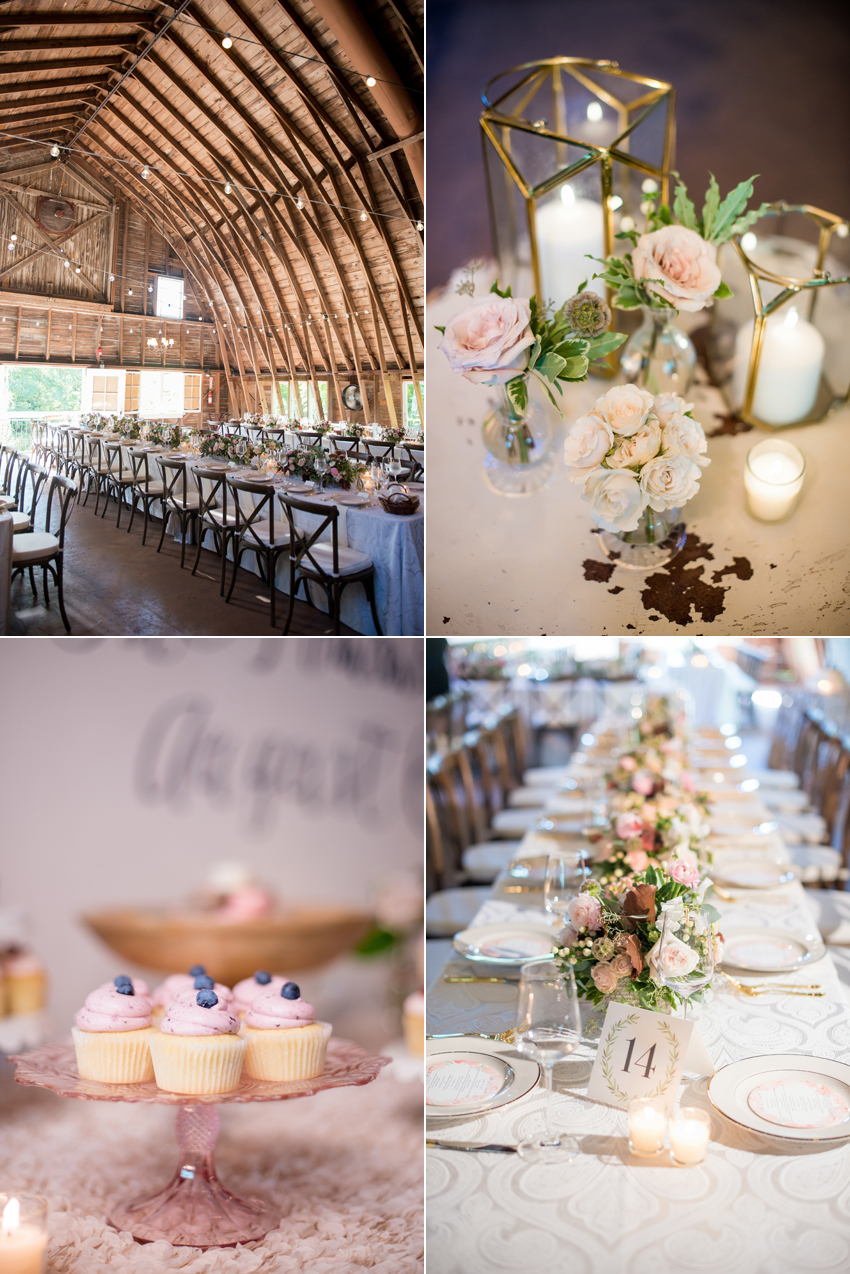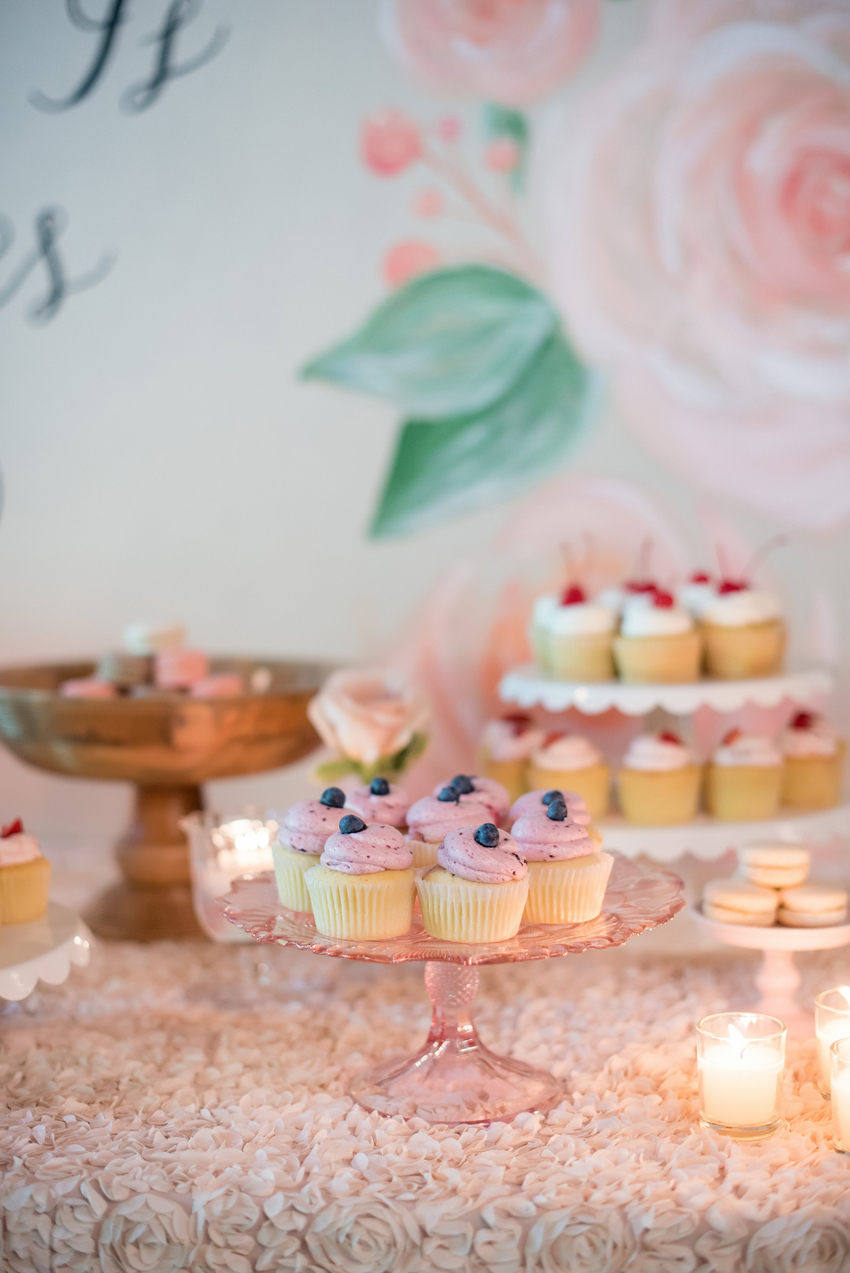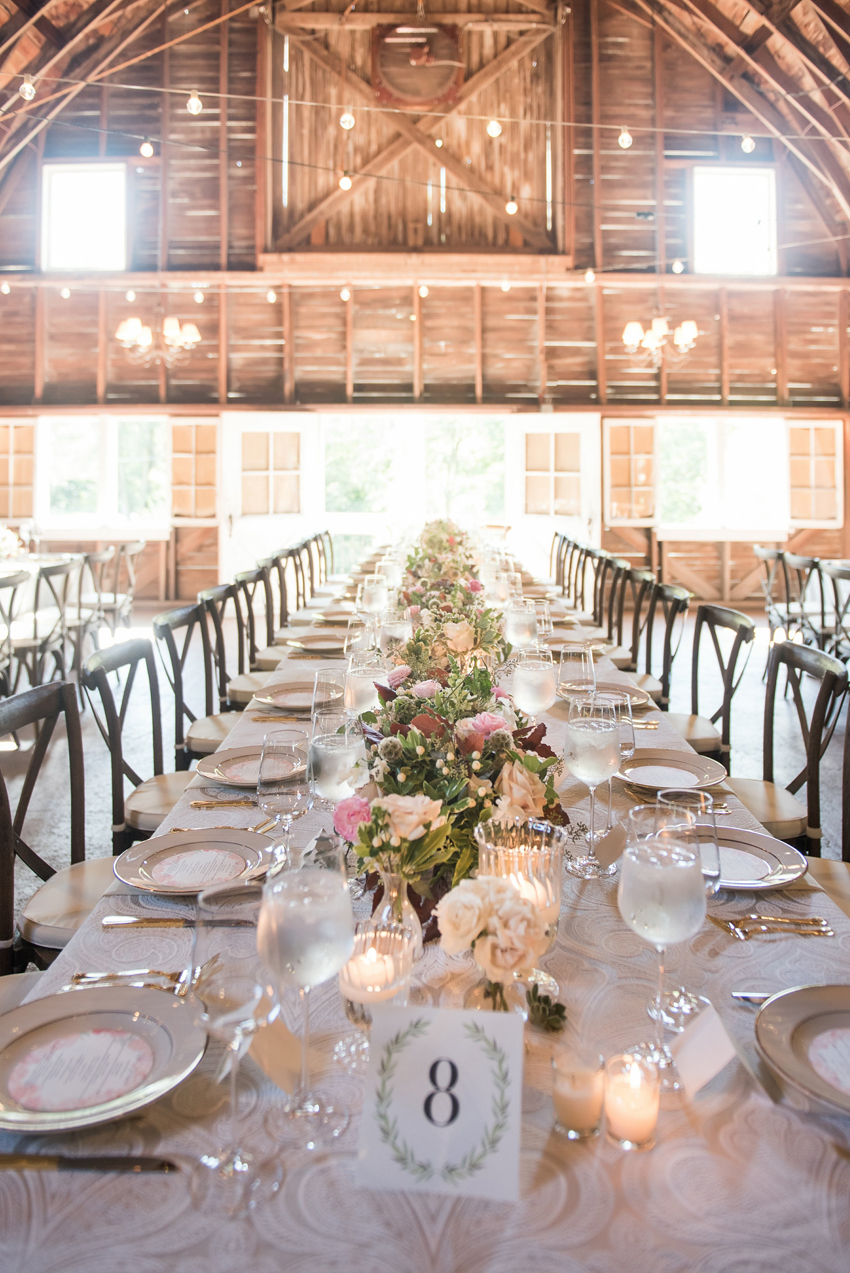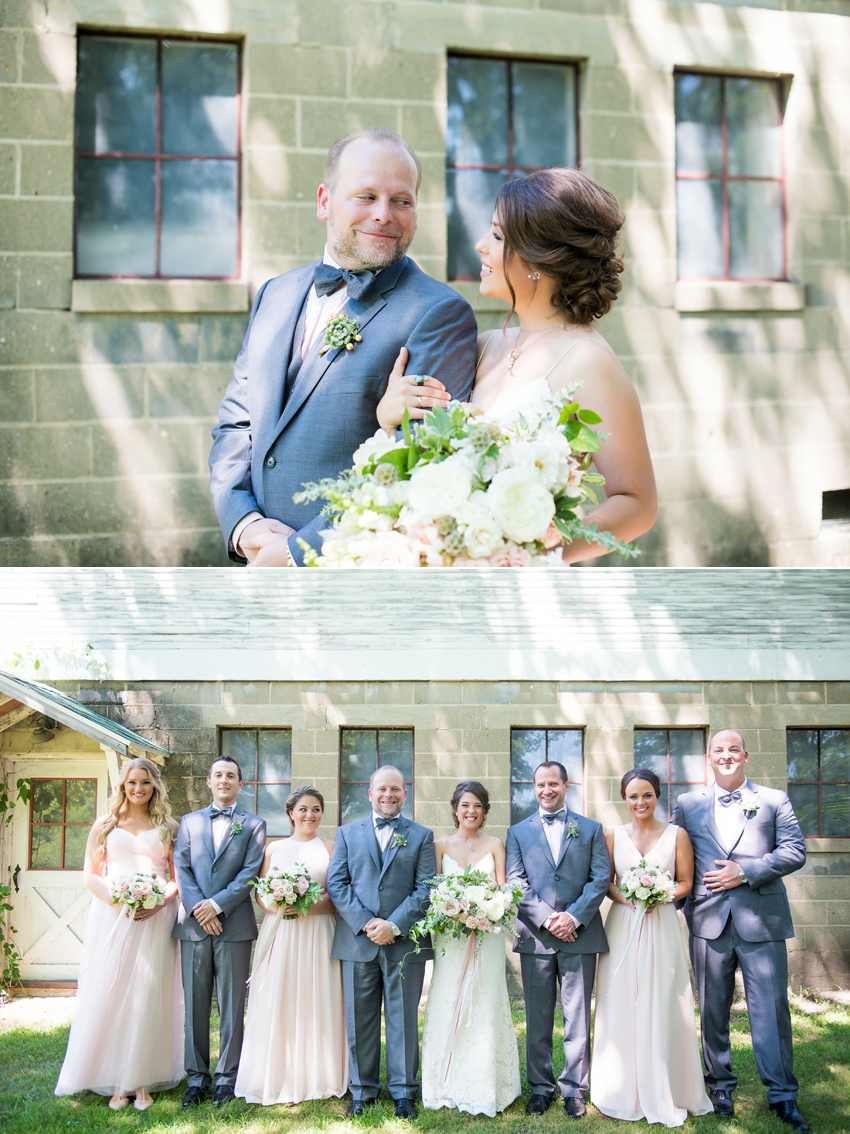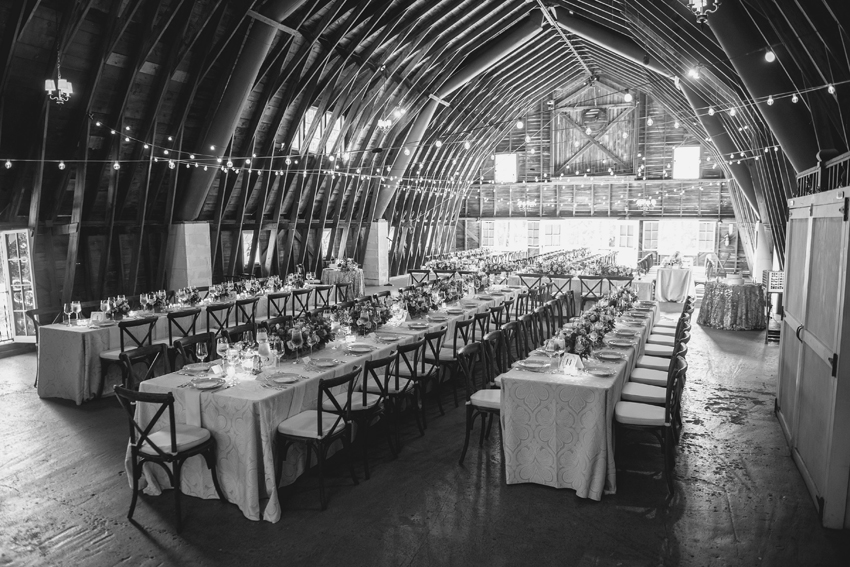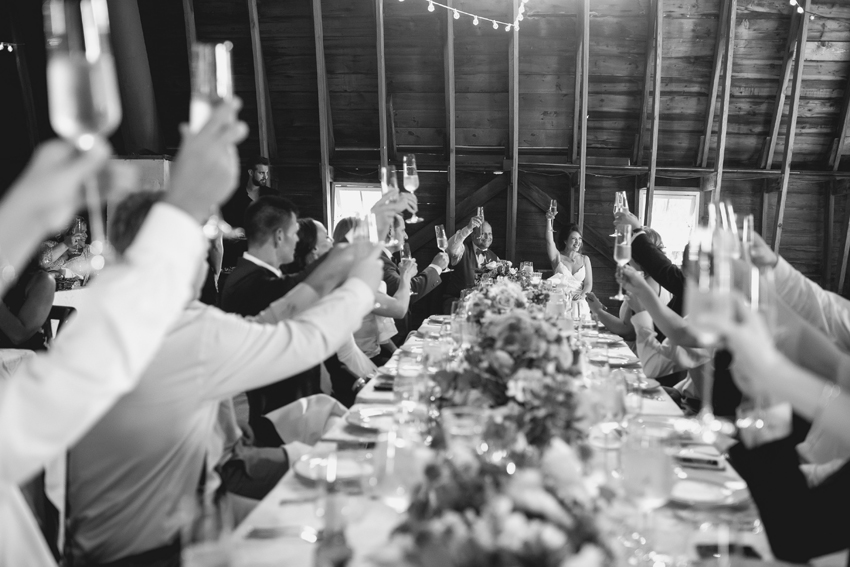 Congratulations Arden and Jeremiah! We love you two and feel honored to have played a part in your special day. May married life be as magical as the celebration that unfolded the day you became husband and wife. Remember to always love each other well. But you know that already. Xoxo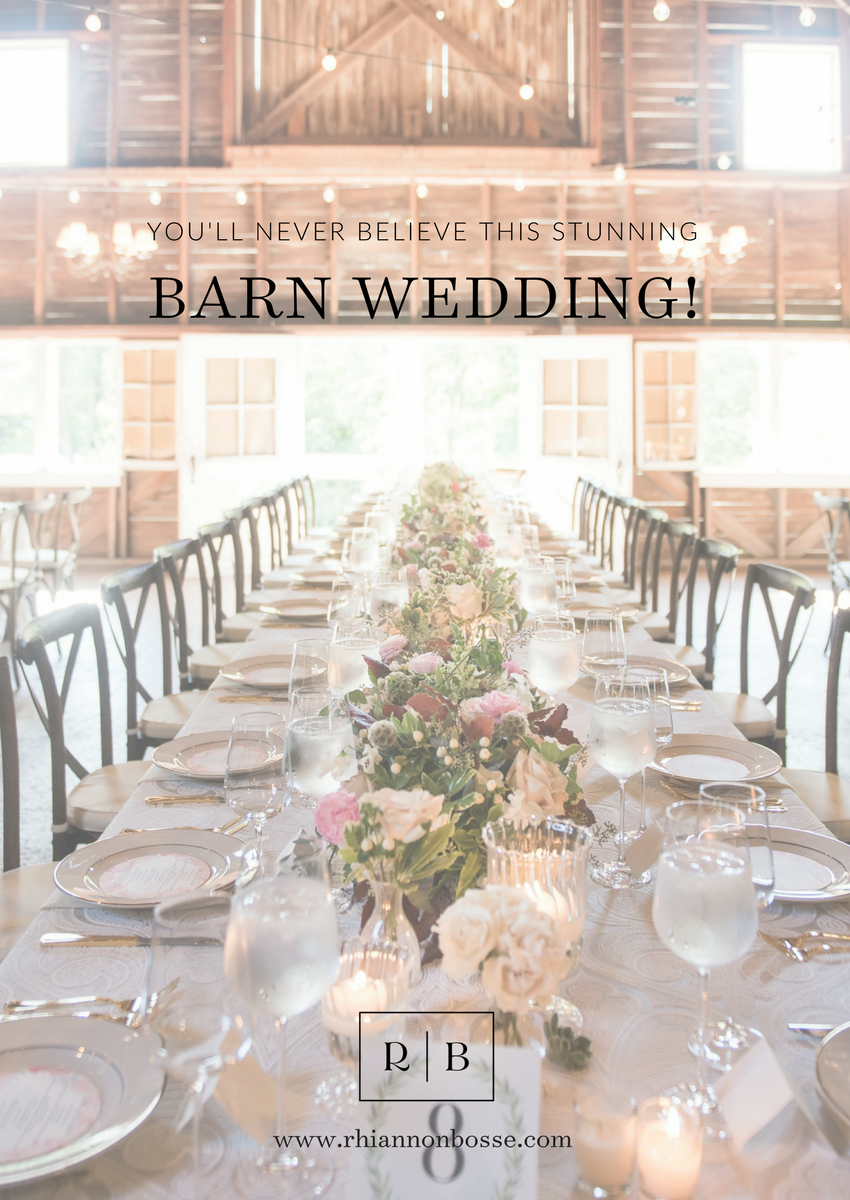 Planning, design, and floral: Rhiannon Bosse Celebrations / Photography: Sarah and Rachel / Catering: The Farmhouse Deli / Rentals: The Rental Company / Linens: La Tavola Linens / Beauty: Hanna Wagner Design / Desserts: The Cakabakery / Stationery: Smitten on Paper / Calligraphy: Prairie Letter Shop / Gown: Katie May via The Gown Shop Ann Arbor / Vintage furniture: Fancy Fray / Entertainment: Adrian Butler / Dessert table backdrop: Wild Line Weddings