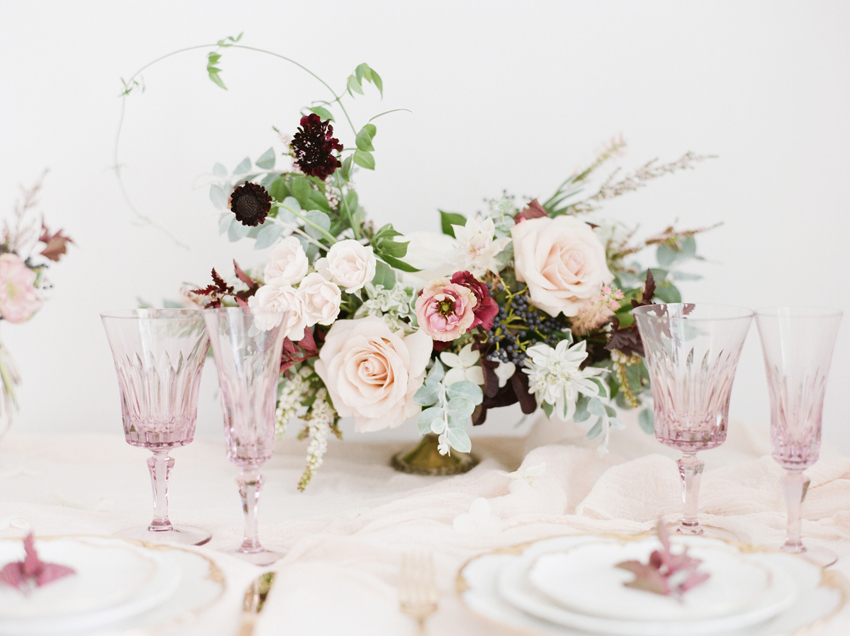 Earlier this year I closed one chapter in my business and said hello to a new one. While saying farewell to my beloved Trouvaille Workshop was a bittersweet decision and one I hope to discuss openly in the future, it was the best move for me in this challenging but refreshing season of life. There was a tremendous sense of peace that washed over me when my husband and I walked away from our conversation on the planned next chapter in the Trouvaille journey because I knew that there would be space in my life to welcome new opportunities.
One of those opportunities included offering one on one in person workshops here in my home studio to florists, designers, and multifaceted planners. For a long time I hesitated offering this service to anyone because my studio is in my home and I've felt like it wasn't enough to invite people into. I felt like a private workshop held less value than a three day workshop like Trouvaille so I poured everything into the workshop and resisted inquiries from students looking to learn in a more curated and intimate environment. But like I said above, transitions allow for different opportunities to unfold and I'm really grateful for the way this has all transpired.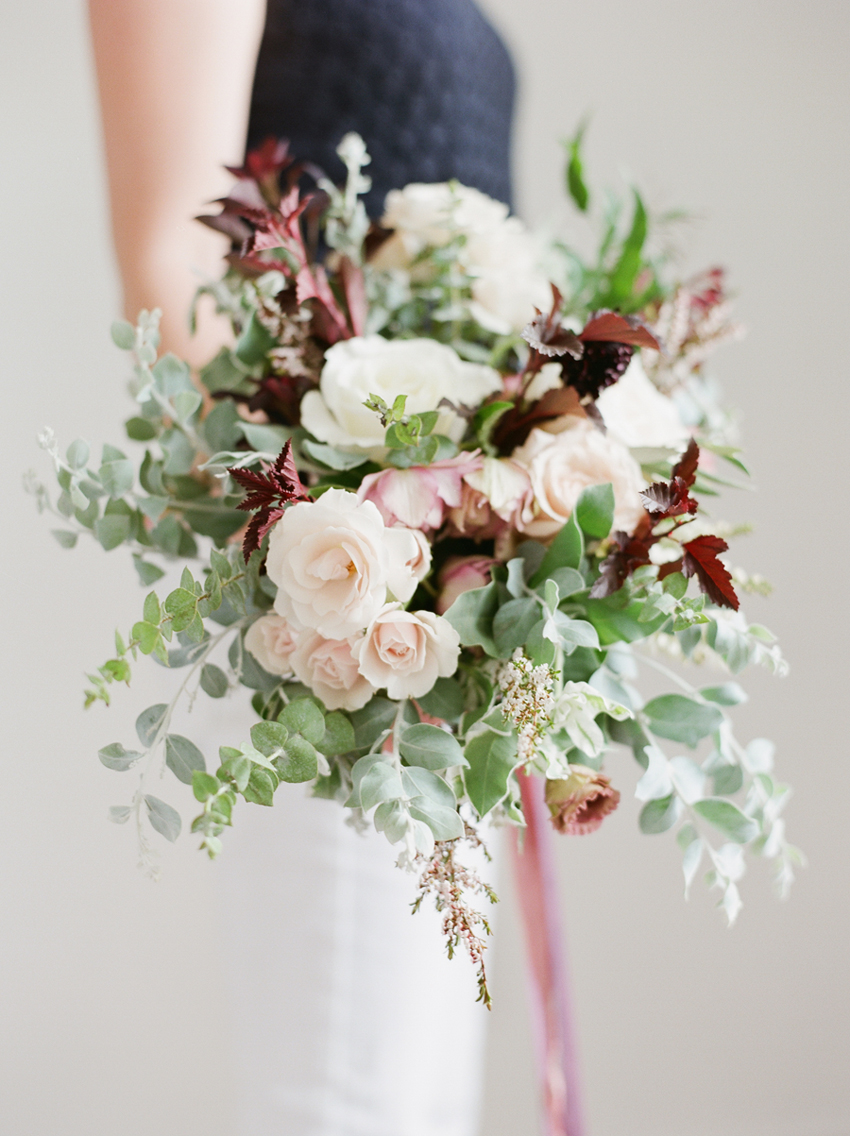 While I used to feel like my home studio was less than, the beauty of this space is that it offers me exactly what I need to live the life I've always imagined. I get to raise my son, be a wise steward of my health and home, and cultivate a business all under one roof. I eliminate stressful commutes to work, save money that could be going towards rent elsewhere, and best of all, get to be an example of someone making something that matters WORK. I take a lot of pride in working from home because it means I'm living out my personal definition of success.
And I want to give that permission to the women I welcome into my home. More than ever this year has taught me how much I treasure the value of being a gracious hostess, an honest teacher, and a listening ear to many. I love the home we've built (literally and figuratively) and appreciate how our space gives us exactly what we need to do what we love in business and life. What used to be a fear of welcoming people into my home is now a pleasure and I know this to be true after having Crystal from Darlington Flower Co here.
Crystal is an incredible florist with a huge heart, unique attentiveness to others, and desire to live out her best life. Having her as a student in a one on one workshop environment was not only a fulfilling experience both of us, but it was a whole lot of fun too! We laughed, I think we may have cried during our honest conversations at dinner the night before our design time together, we tackled floral and design concepts in such a collaborative way, and by the time our day had come to a close I was sad to bid her farewell.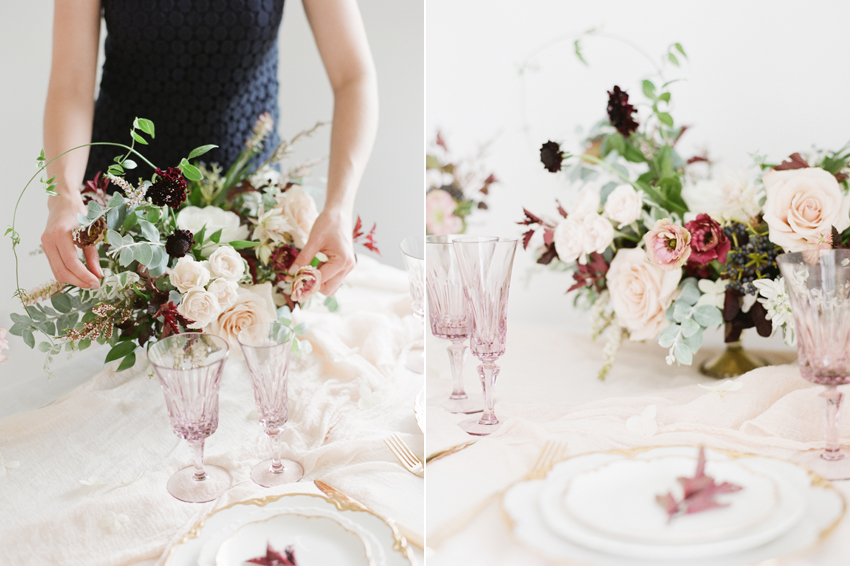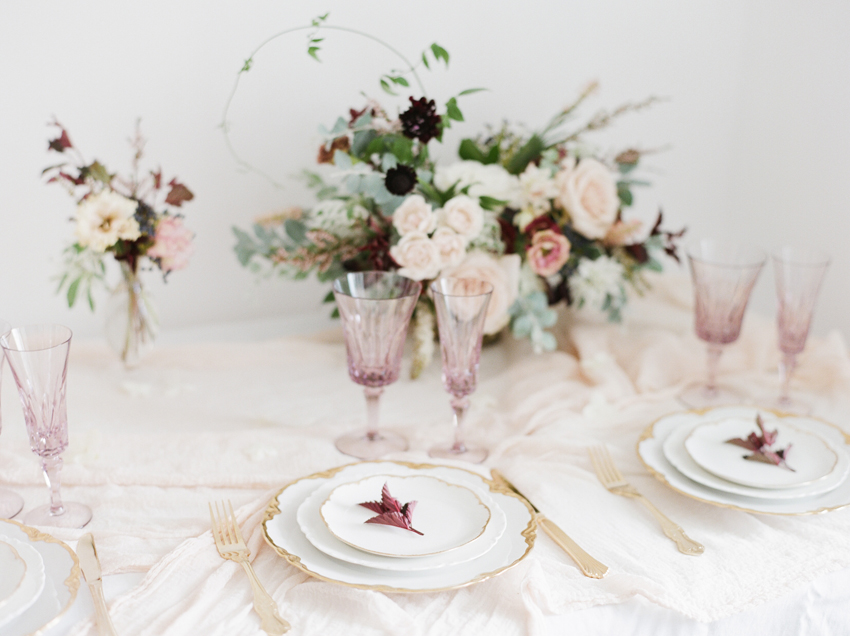 With my one on one workshops I strive to offer three core values:
Education. This means offerings resources, strategies, tips and tricks to the student in an open and helpful way. I do this by getting to know the student ahead of time and catering the workshop curriculum to their very needs (and wants). This also means I am an open book when it comes to sharing pricing, how I serve clients, how I design proposals, how the mechanics of my work look, and so on. The education is offered through focused conversation, examples shown on a computer, hands on design time, and more. Education is paramount to business success and I want to offer as much as I can to each student so their time with me is fruitful and valuable.
Relationship. This goes much further beyond community. This means showing up and carving out time for each student to build a relationship on trust and respect. Because you know what I think? I think social media makes us feel really lonely, and I've been to a lot of workshops where I've felt lonely there too. I'm one of those weird introvert-extrovert personalities and sometimes it seems like friendships and relationships are only available when we exchange something valuable for it (you can hear more HERE about that). So I want to be there for my students. To listen, to tell stories about our lives whether that be about general struggles, marriage, motherhood, health, parents, business, or whatever comes up. I want to break down walls and get past catchy community hashtags. Business is real life so I want to offer real life to every woman that walks into my home and life.
Inspiration: The women I work with and want to target for these one on one opportunities are not willing to settle. They know they are capable of greatness and they want to capitalize on that and take one step further in their business and life. Sometimes these women are in creative ruts and they need inspiration to get out. They want a fresh perspective on bouquet techniques, building proposals, or styling a tablescape. Sometimes these women are looking for that IT opportunity to help fuel their creativity and mindset. Whatever the reason, I strive to provide visual and emotional inspiration to each student in various ways throughout our 24 hours together. This piece of the puzzle is a bit harder to explain then the above two but it's the piece that brings it all to life and allows magic to happen.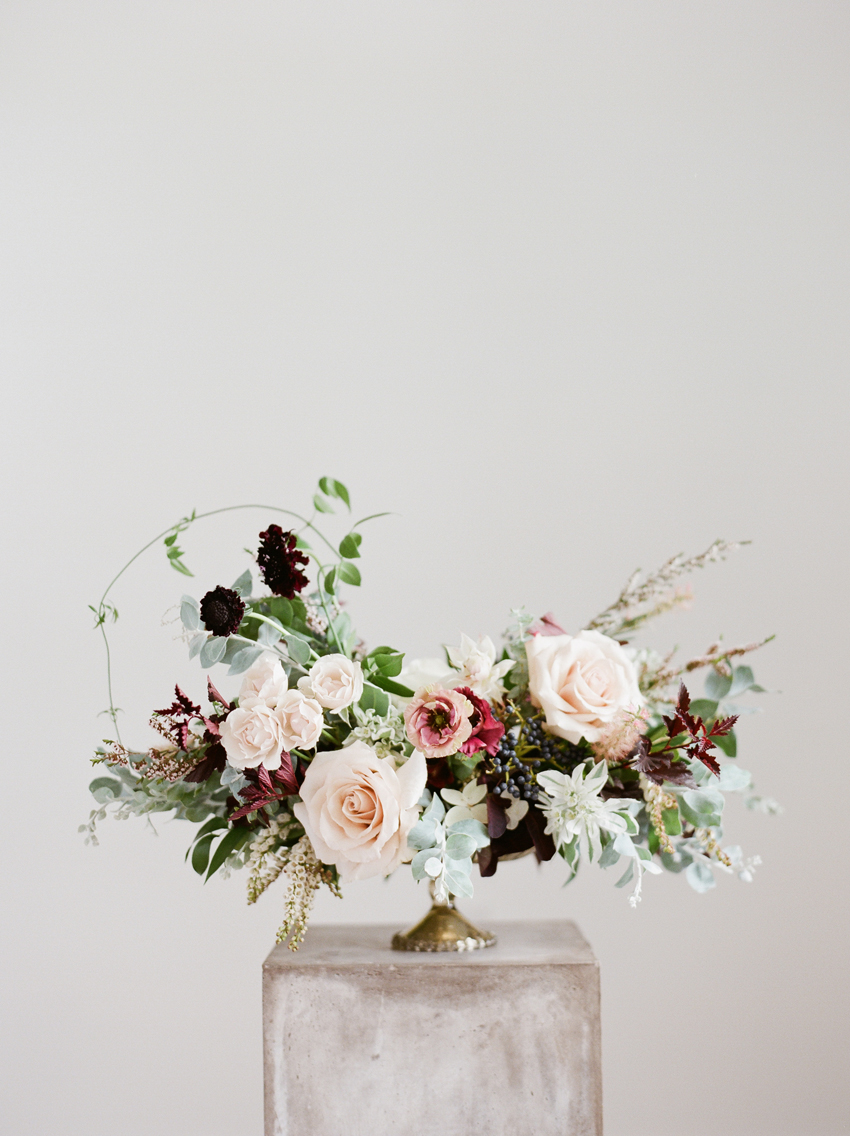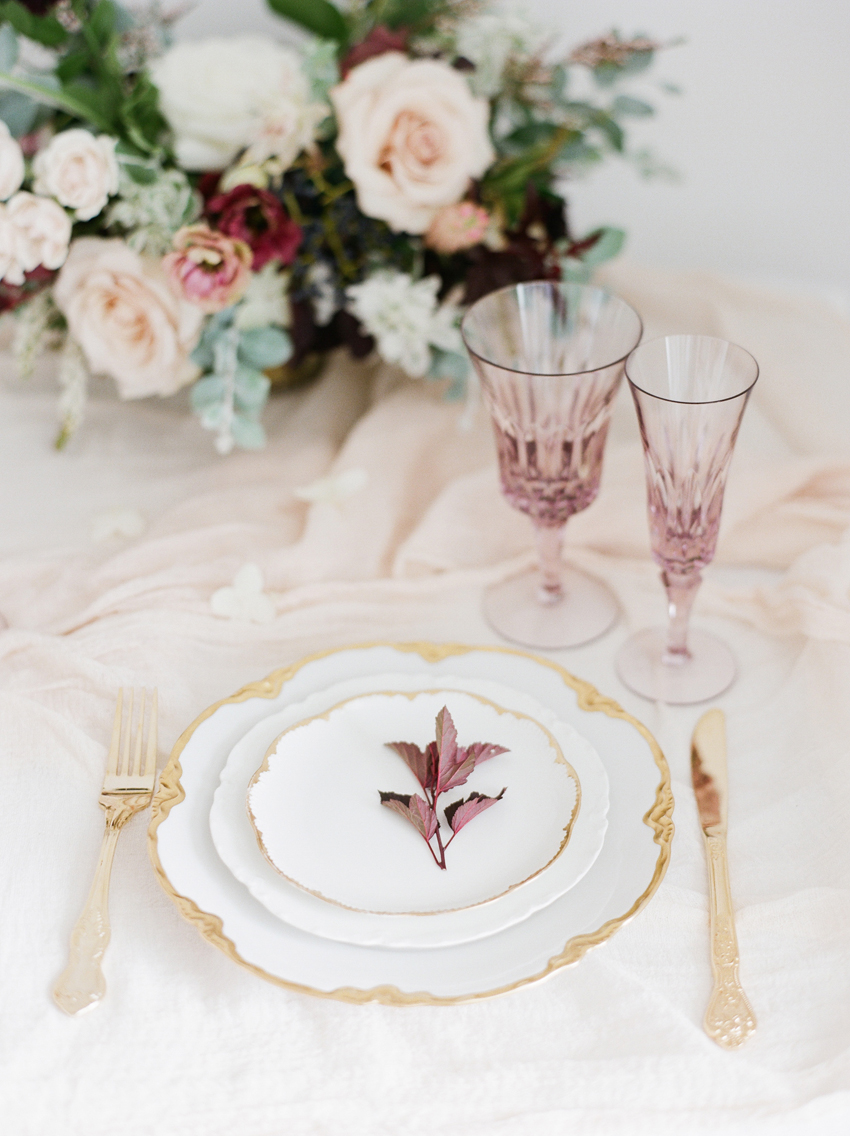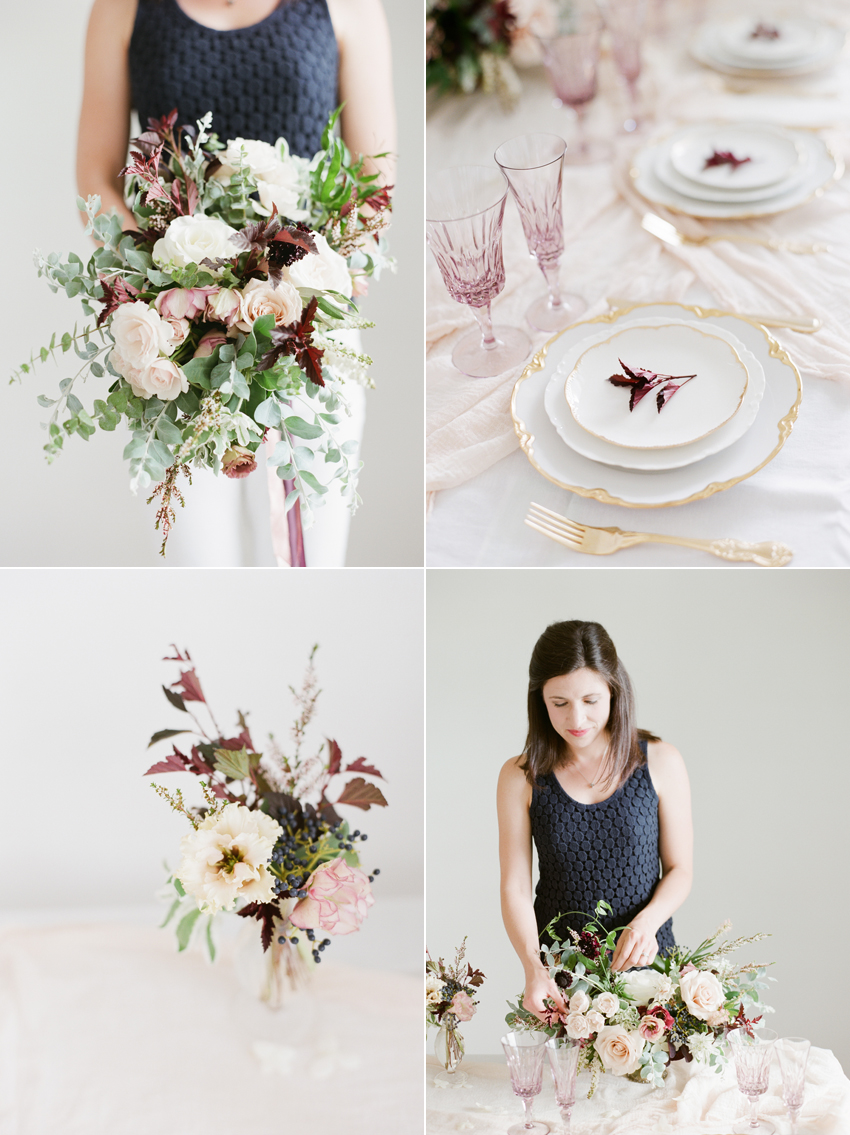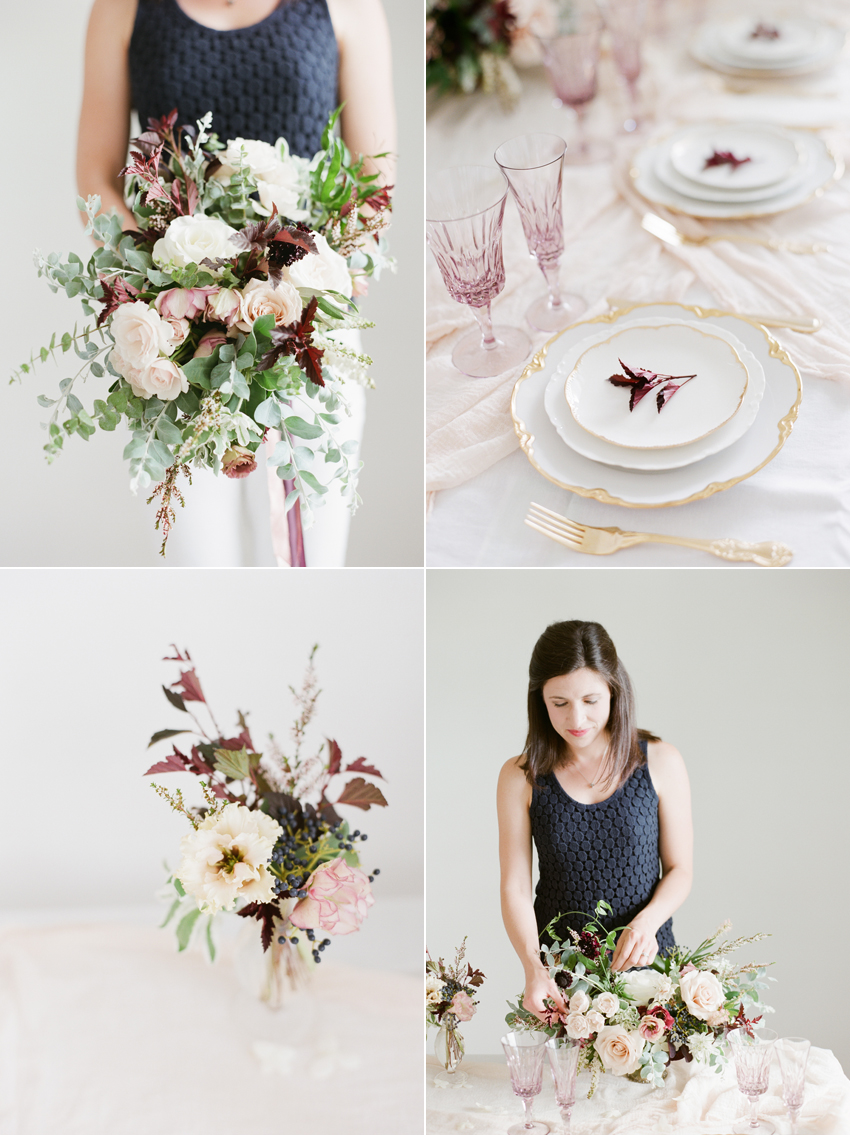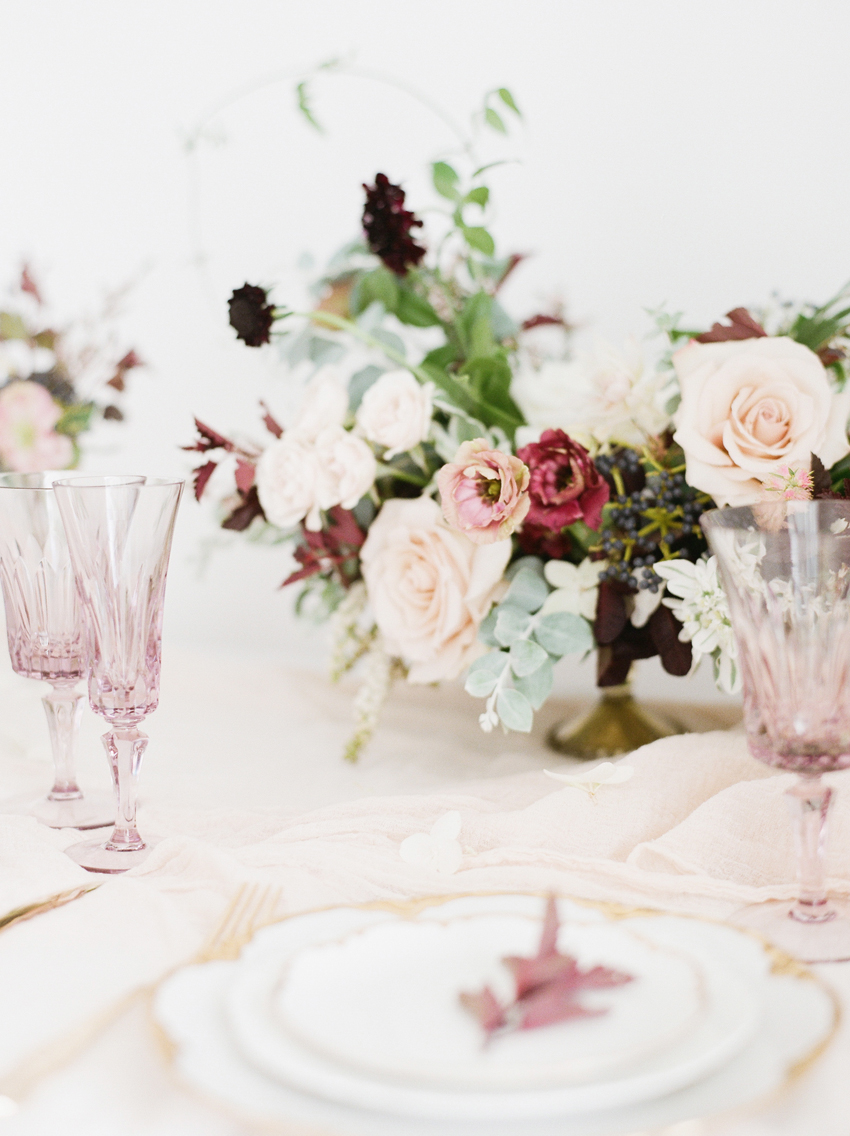 To learn more about the investment for a private workshop and what's included please email me for more details at hello@rhiannonbosse.com. And below is a testimony from Crystal which I encourage you to read not because she's so kind and says nice things but because there's value in her words and value in what I can offer you! I feel incredibly honored to have work alongside this remarkable woman and now friend, and to see her stunning floral work as demonstrated here in these new portfolio images by Kelly Sweet is very fulfilling.
. . . .
From Crystal in a testimonial email sent the day after our time together:
Thank you, thank you, thank you for an amazing client experience during your floral workshop! In short, it was a transformative 2 days packed to the brim with exceptional coaching and hands-on learning from a true expert. This was the best business decision I have made and will pay dividends by propelling me, my skills, and my business to the next level. Thank you for pouring into my development and for going above and beyond to equip me to flourish in floral design. It was an absolute joy.
Additionally, when I got on the plane, I did a 'brain download' of all the information you had shared with me and came away with pages and pages of invaluable insight, wisdom, and strategy that I can continue to reference and apply. It was so fun to experiment with a variety of new flowers and greens, to try a new style and learn the tips and tricks to organic natural arrangements, and to discuss the ins and outs of business with you. Your coaching and perspective on a pricing model was also valuable.
And in more detail, meeting you was a pleasure. You are such a gift and inspiration. I'm so glad we're friends.
. . . .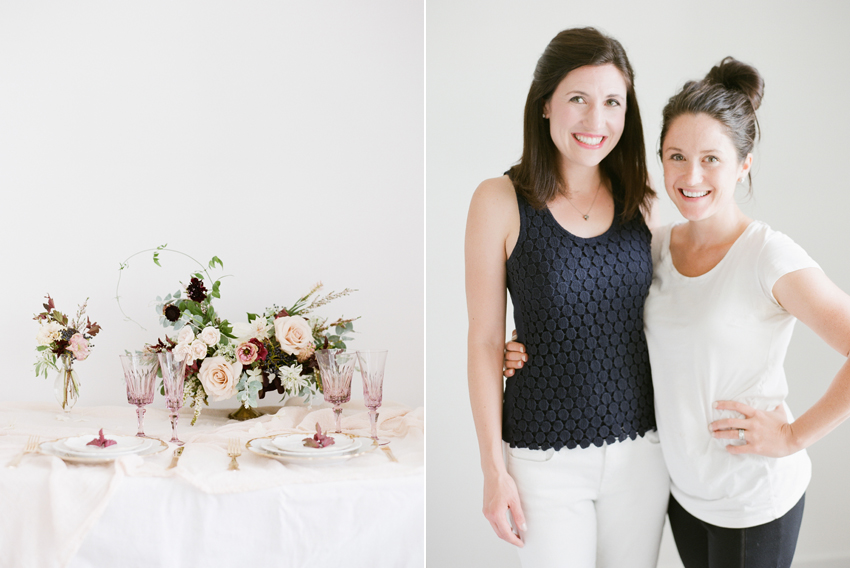 Crystal you are loved! Very much.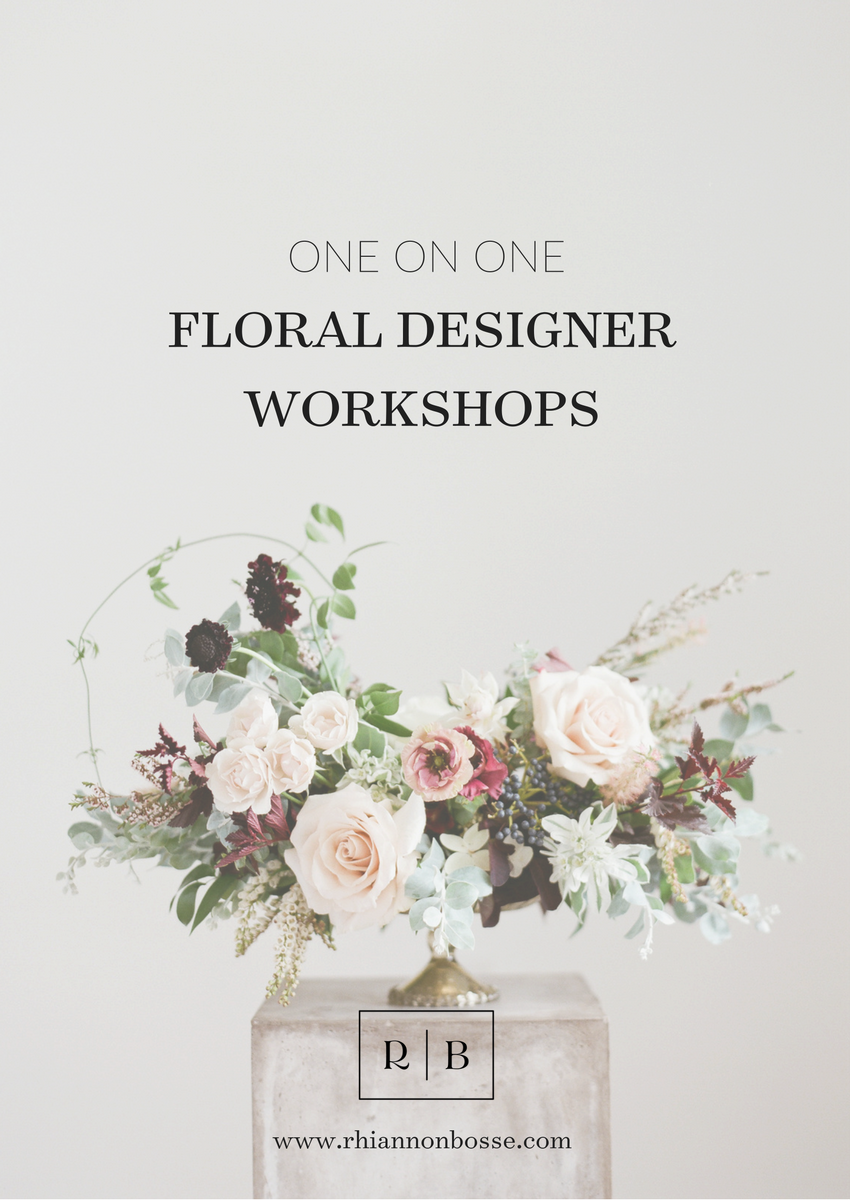 . . .
Floral design: Crystal of Darlington Flower Co / Styling assistance: Rhiannon Bosse / Photography: Kelly Sweet Photography / Vintage rentals: Gigi and LaClede / Styling silks: Silk and Willow