I've been reading Sarah and Sally Clarkson's The Lifegiving Home and it's rocking my world in all of the best ways. I think had I of started the book earlier this year when things were a little rocky in my world, I would have found it to be frustrating (life felt as far away as life-giving at the time). But as we enter a new season here and my health is thankfully improving, I can't help but be so inspired by every word in the book. I have dogeared many pages already and called Andrew at numerous times to read out chapters to him. It's as if everything I feel about legacy and home are echoed in this book! It's a must read if you too love the concept of home and want to learn how to maximize what your very own stands for and gives back to you, your family and others.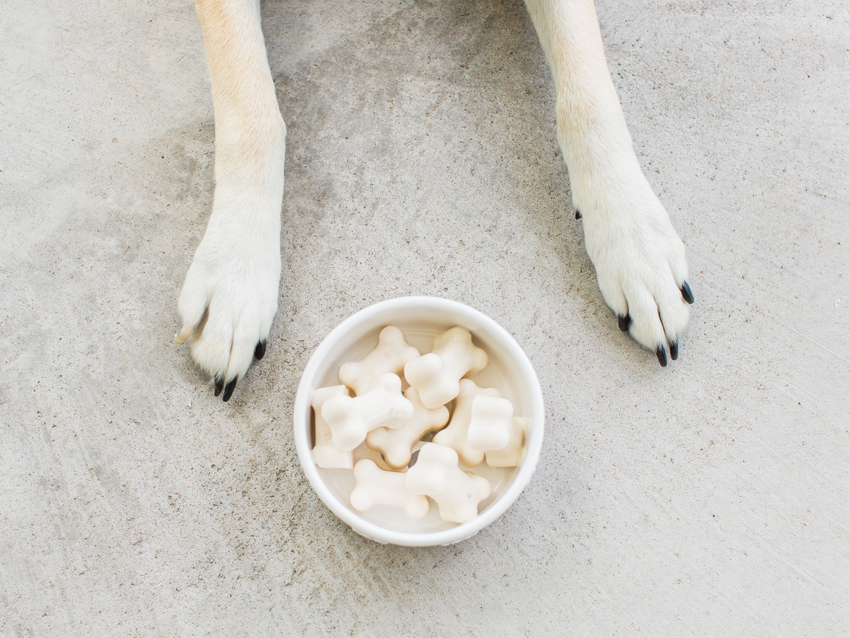 So while I'd love to share more on our home because it's changed tremendously since we moved in six years ago, today I have an easy end of summer homemade dog treat recipe to share. My drastic health changes and how they have overlapped into many areas of our personal lives here in our home, have created a new motivation (and honestly a necessity) for being in the kitchen more. I'm learning to fall in love with 'home' in a new way and finding ways to nourish myself and my family (Zoe included!) has been super sweet.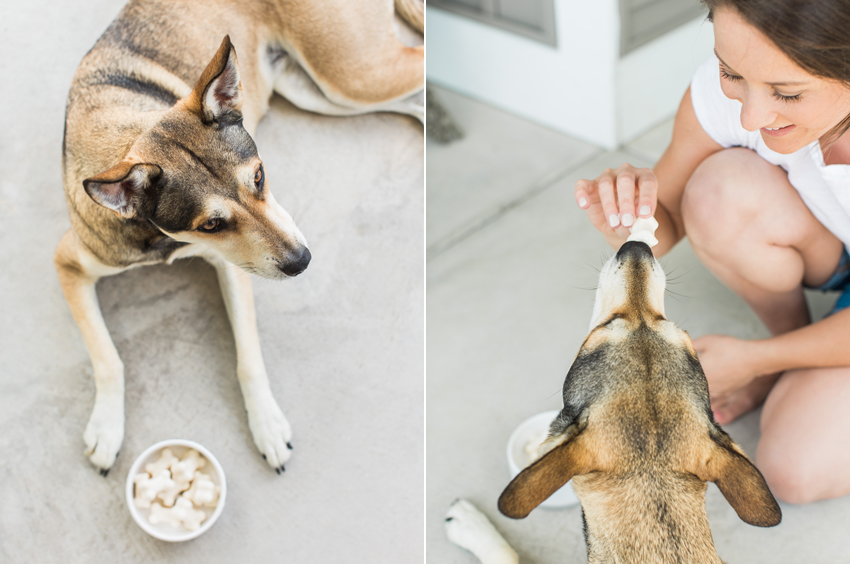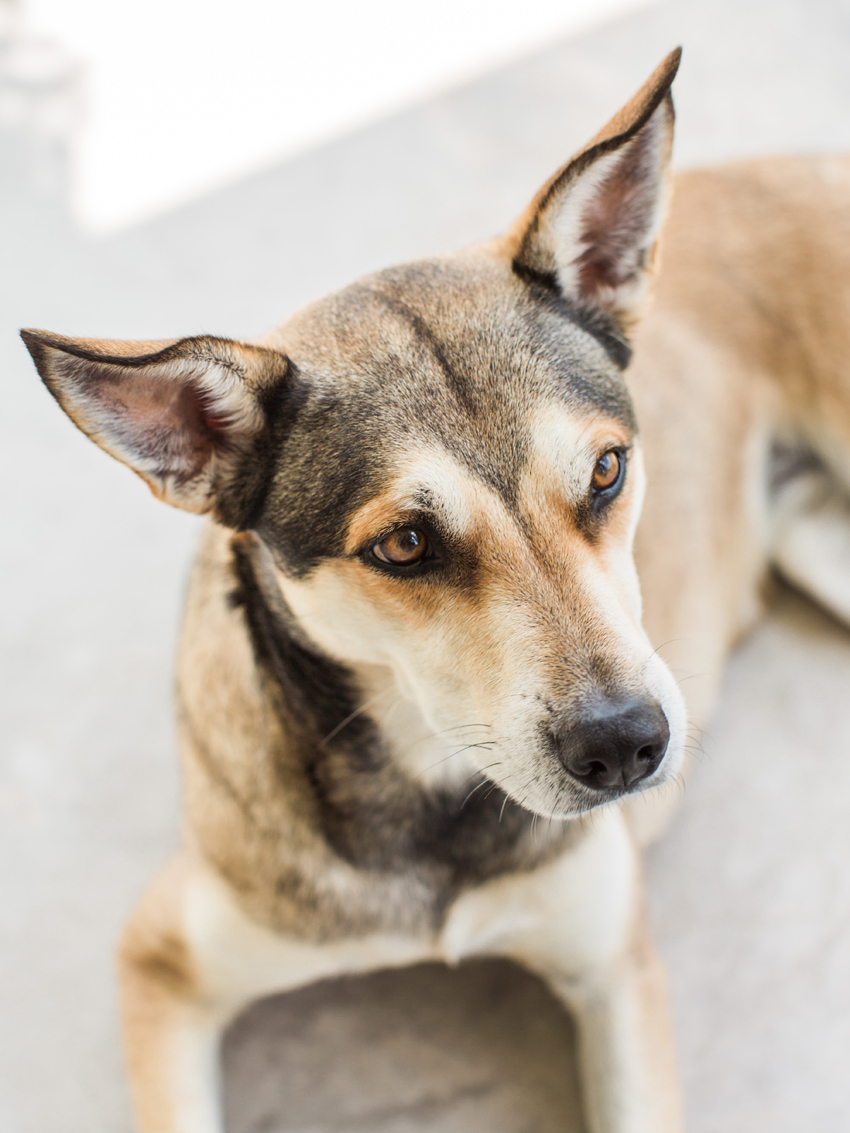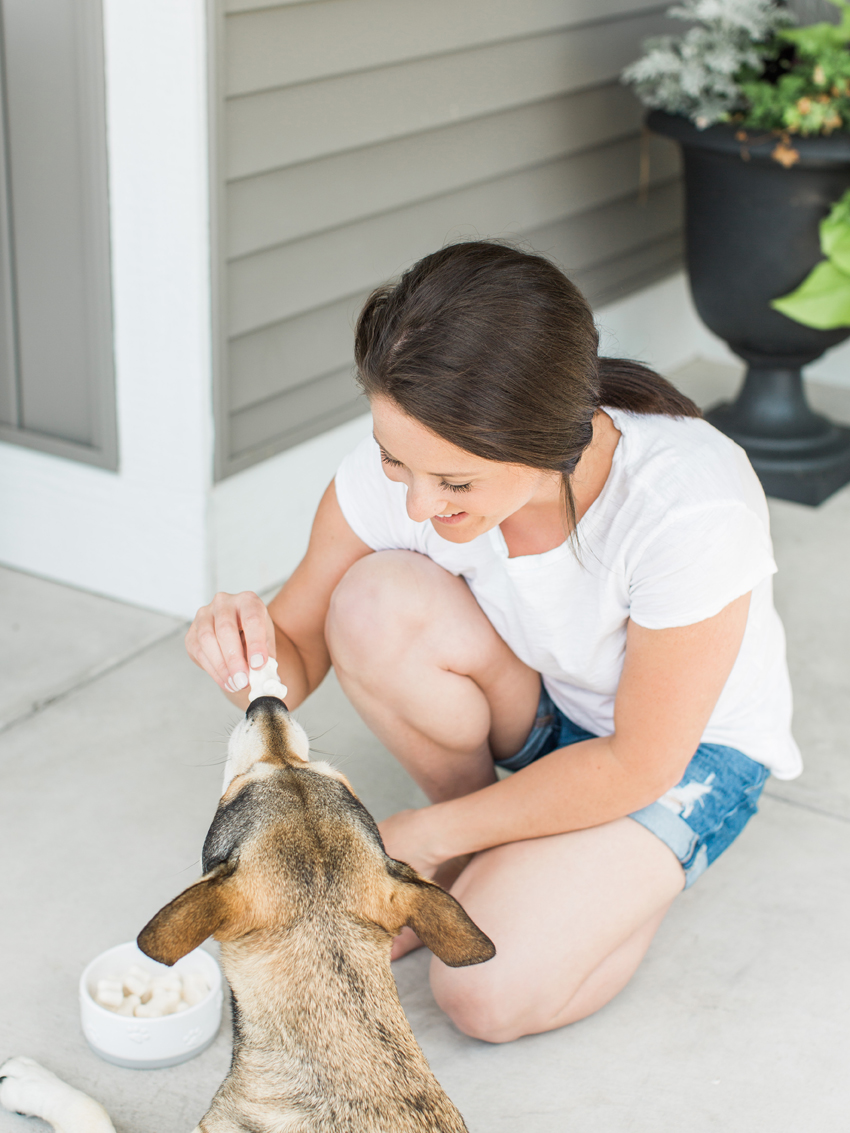 And while my mind is currently in fall mode like most people out there (have you been to Hobby Lobby yet?) it's still very much summer, everyone! I am holding on tight to what's left even if the leaves are turning colors. With temperatures expected to reach the mid 80's tomorrow you can bet we will be soaking up the sun this weekend and enjoying our time together as a family of four; healthy snacks included (and if you ARE already in full blown autumn mode then go here instead).
Healthy & Easy Homemade Dog Treats
• x2 – 5.3 ounce containers plain yogurt
• 4 tablespoons natural peanut butter
• 1 fresh large banana sliced into pieces
Optional: 1/4 cup of water to thin mixture
Combine everything in a food processor and mix until combined and creamy. If your mixture is a little too thick to pour neatly into your mold trays, add a little bit of water at a time until the desired consistency is achieved. Once your mixture is perfect, carefully pour into your ice cube or puppy treat mold. Lightly hit the tray on the counter to release any air bubbles. Place in the freezer overnight and once frozen pop treats out for your lucky doggo!
Bonus? These are kid safe too. So if your little one tries to sneak a lick or two before handing over a treat to the dog like Lachlan did you can rest assure all will still be well. Enjoy! Photos by Samantha James.