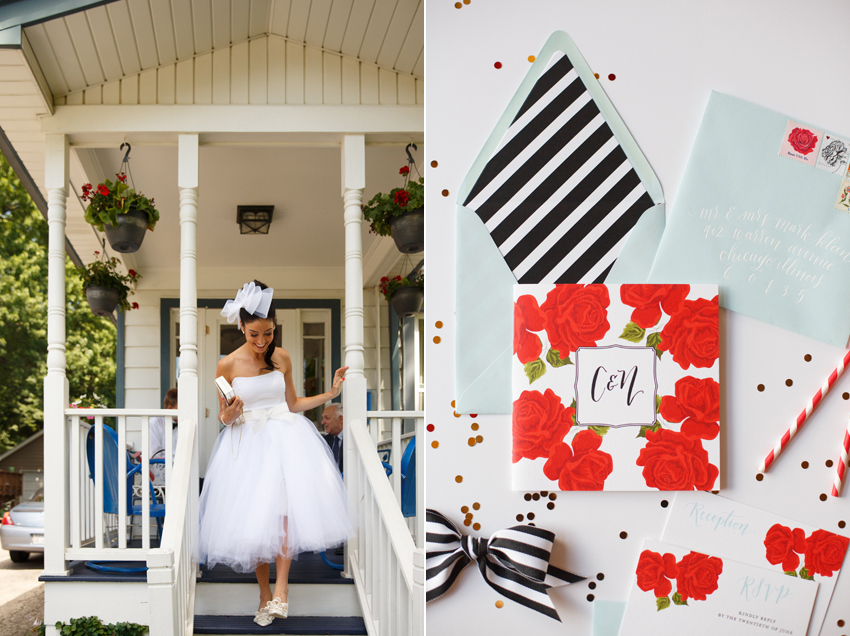 One of the parts of my job that excites me the most is a commitment to bringing each client's unique vision to life during such a special time in their life. While I feel like I have a strong aesthetic style unique to me, what's most important is being able to create a wedding for each of my clients that's truly reflective of their style, vision, and story; whether that's inline with what's considered trendy or whether it's something totally out of left field.
I met Christine the summer of 2015 when I was newly pregnant. She was the manager of the downtown kate spade shop in Chicago and I was lucky enough to be invited to teach a floral class in the store. I was immediately drawn to the way Christine lit up around people and her keen awareness for style and good taste. Just a few weeks after the class, Christine's then boyfriend, Nick proposed to her on a sunny day overlooking Lake Michigan, and immediately they started planning their Chicago wedding for the following year.
Designing this event with such a unique and colorful palette was pure bliss!
Based on the couple's wishes and desires, I got to pick linen colors, floral varieties, textures and other decor details that most clients don't typically gravitate towards, and the result was a beautiful celebration that perfectly matched my couple's fun, quirky, and loving demeanor.
From the obvious touches of Kate Spade whimsy, the subtle vintage details, and pieces of Chicago nostalgia like Portillo's world famous chocolate cakes (straight out of the plastic carry out boxes!), this wedding was a breath of fresh air and a highlight of our 2016 wedding season.
Christine and Nick, your commitment to one another, love for your family and friends, and gracious and fun nature are qualities I and so many others love and cherish most about you. And Christine, our phone conversations are always highlights as are our talks about business, 'fierce conversations', and life. Next time we're in the Windy City we'll meet up for dinner. And maybe some of that delicious Portillo's chocolate cake. Congratulations on celebrating your first year of marriage! Here's to many more.
Here are some of my favorite images from the day taken by Kina Wicks. You may have also seen this celebration in the summer issue of The Knot Chicago on page 81 through to 83! What a pleasure to have this beautiful spread featured in one of our favorite publications!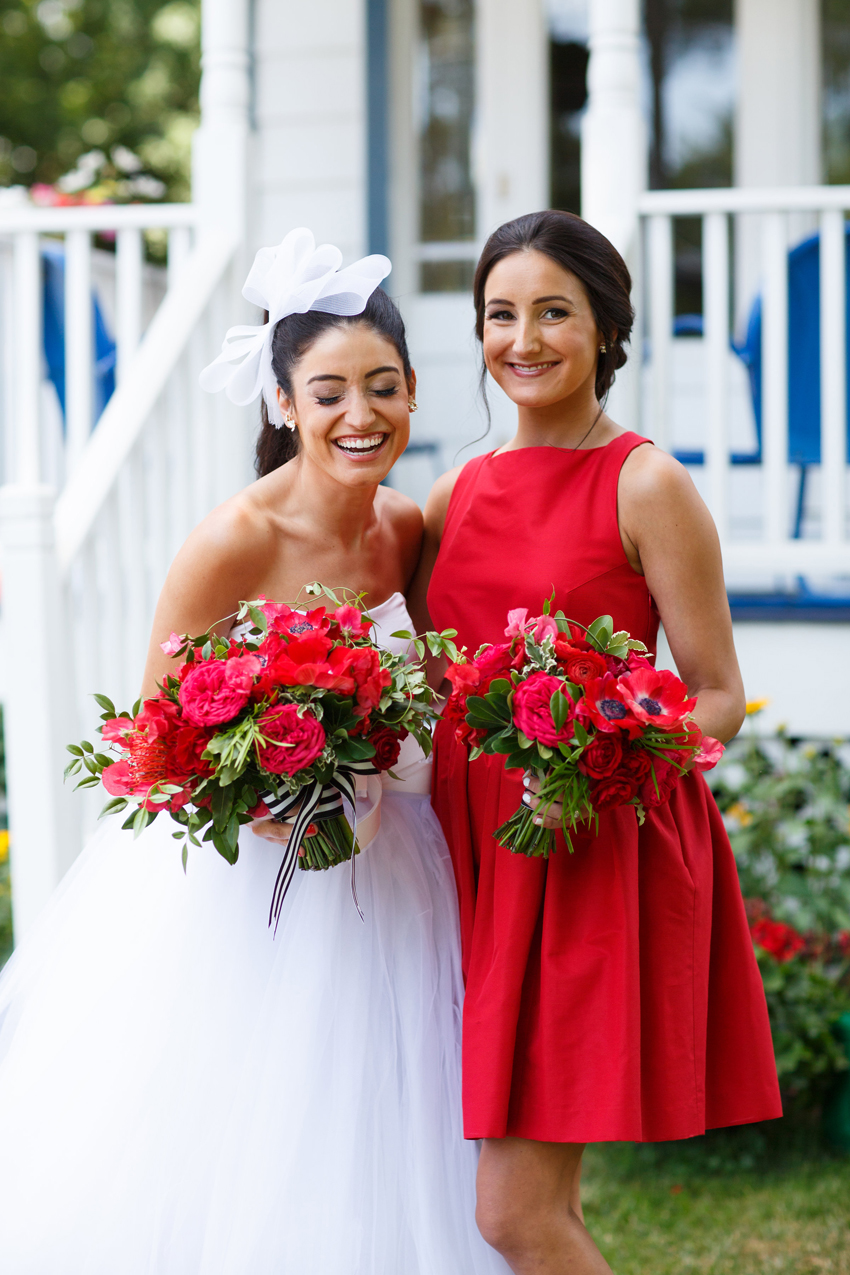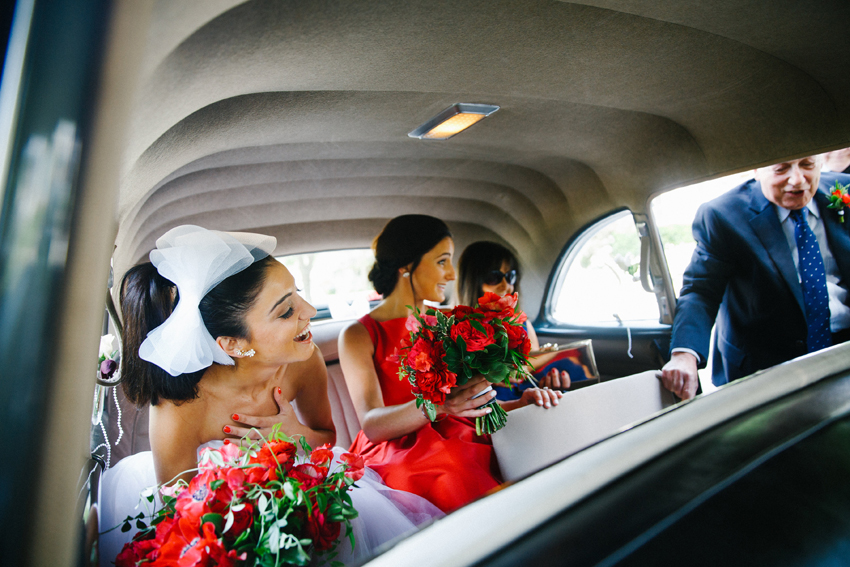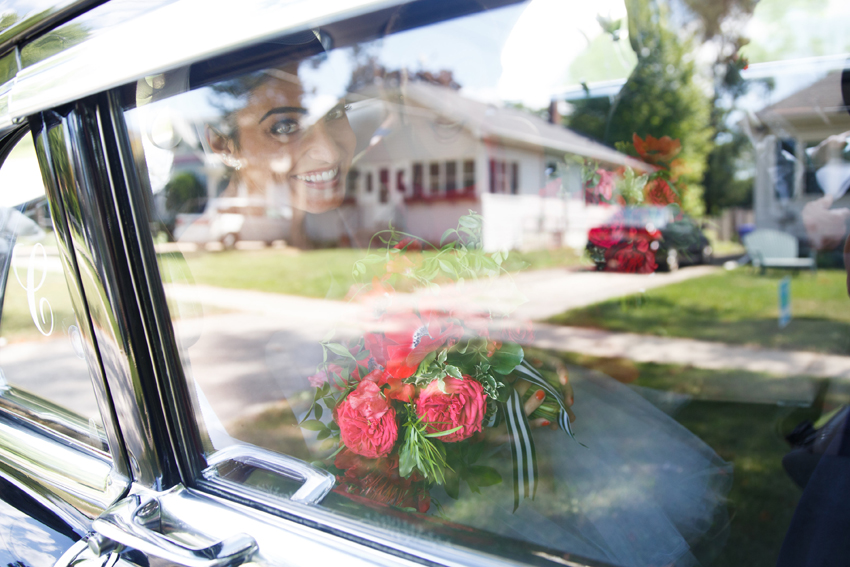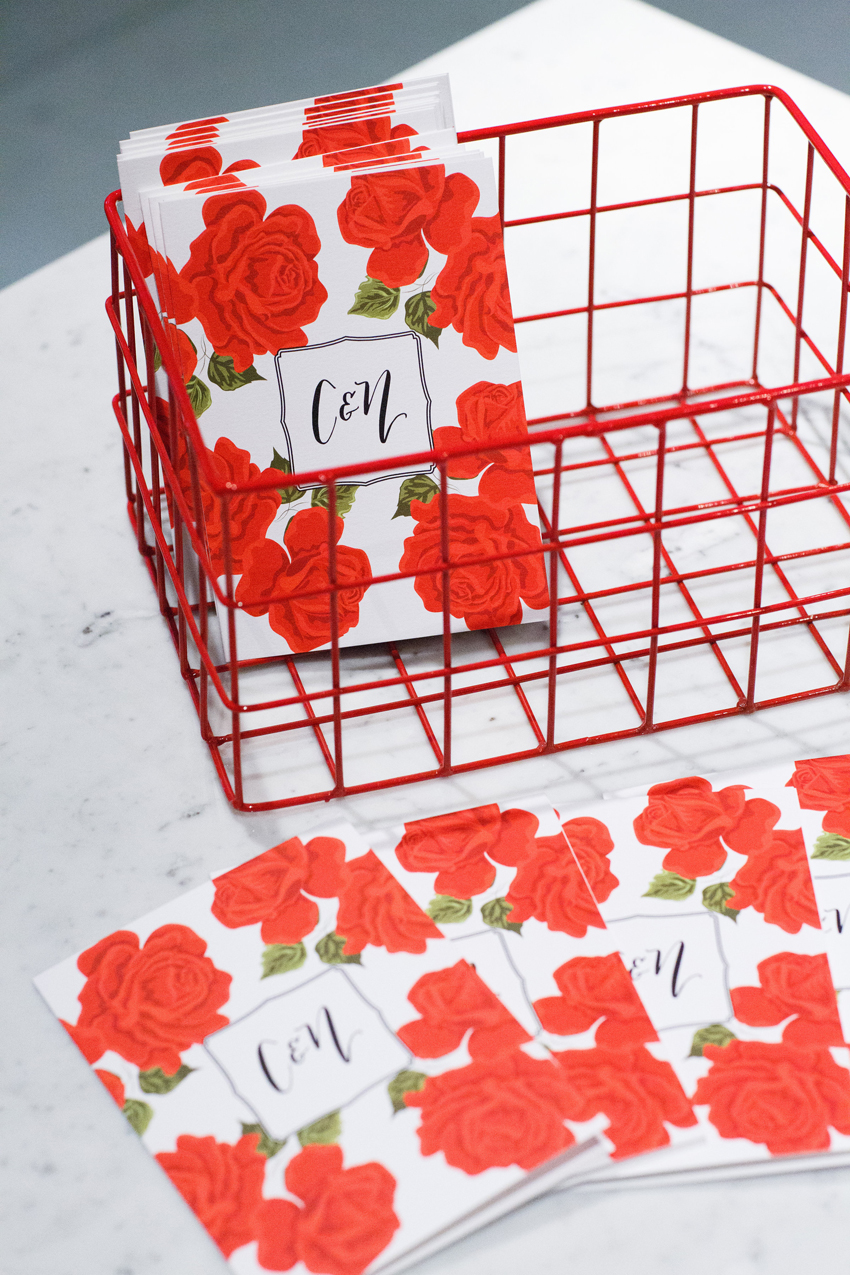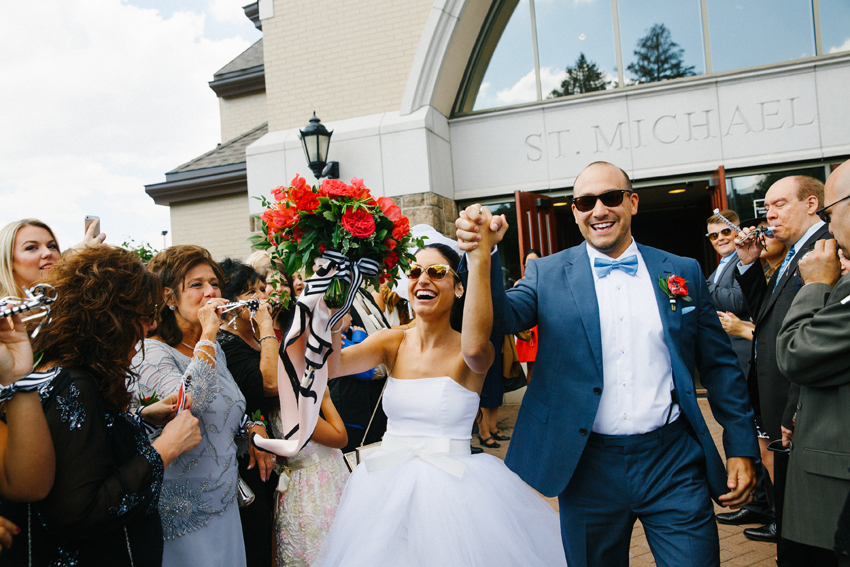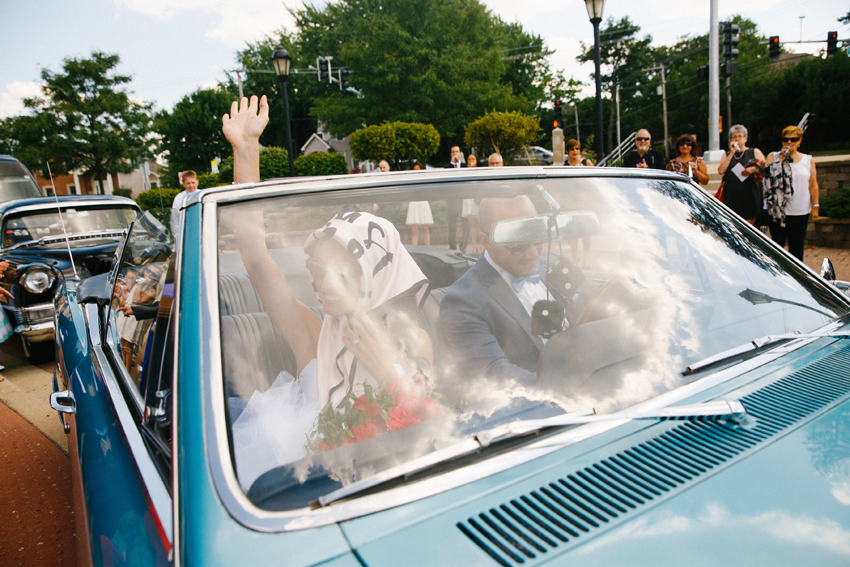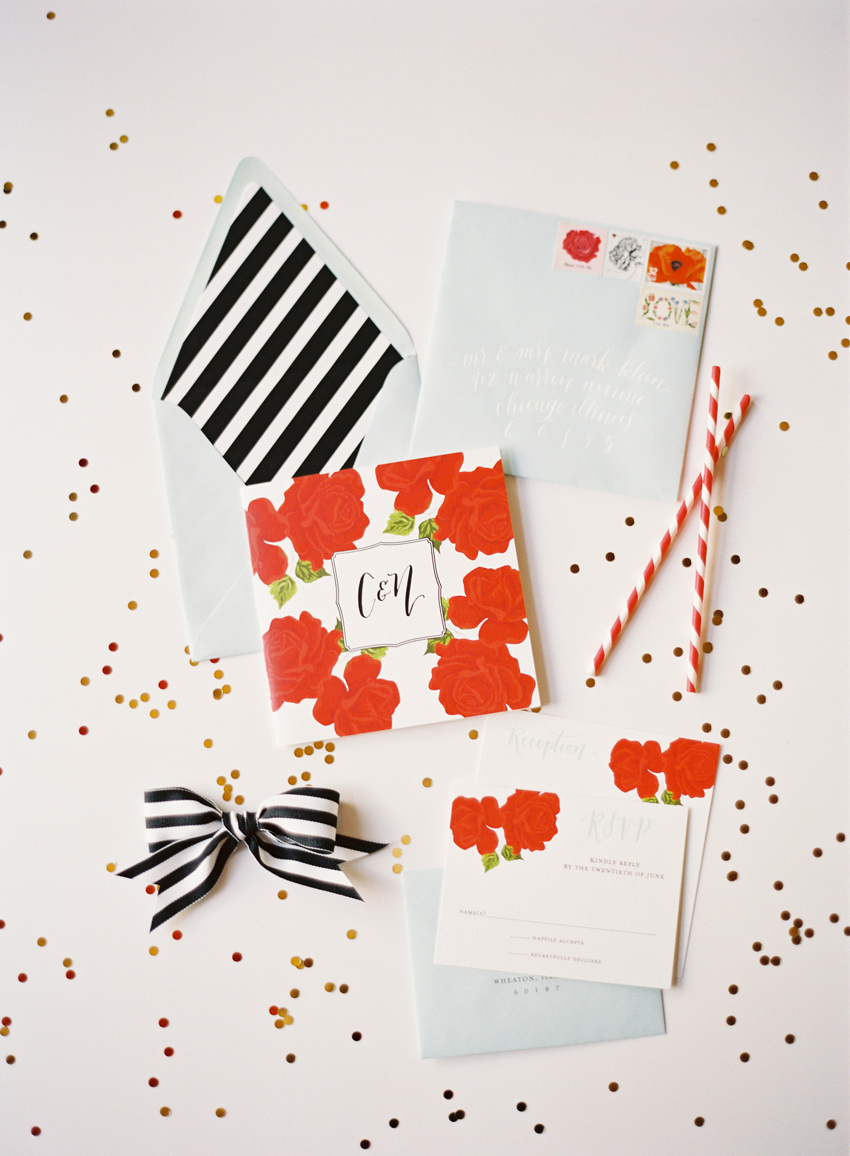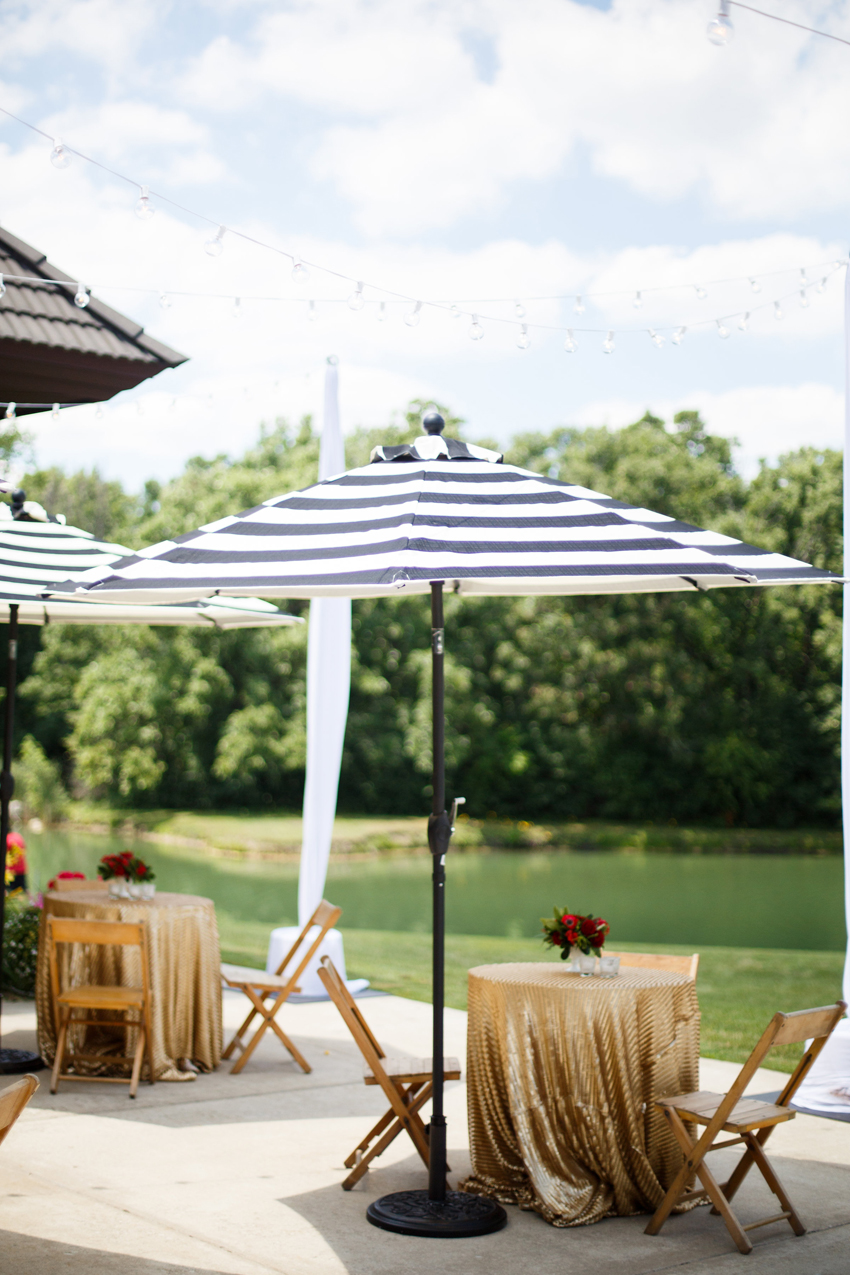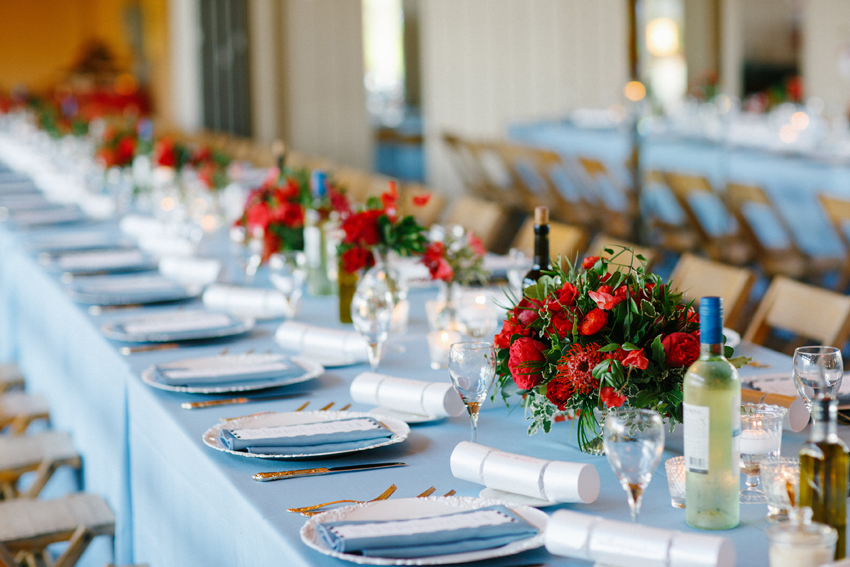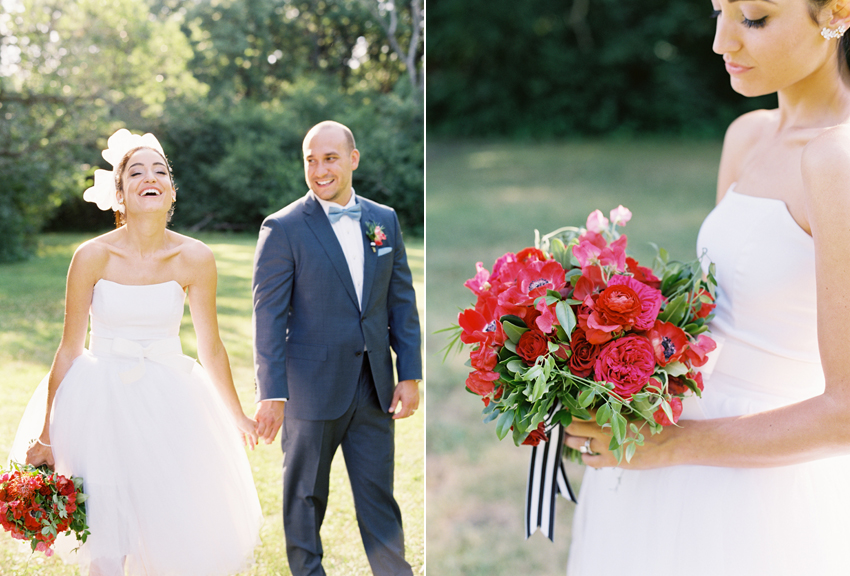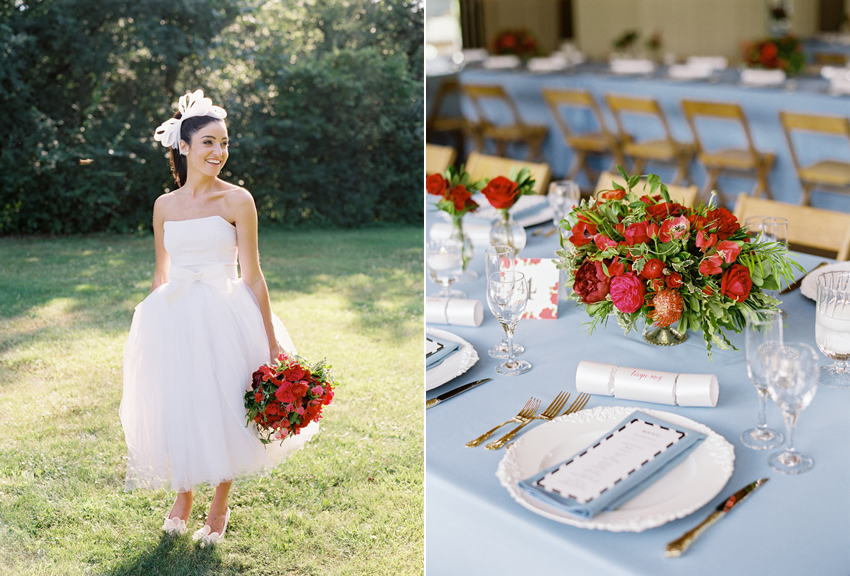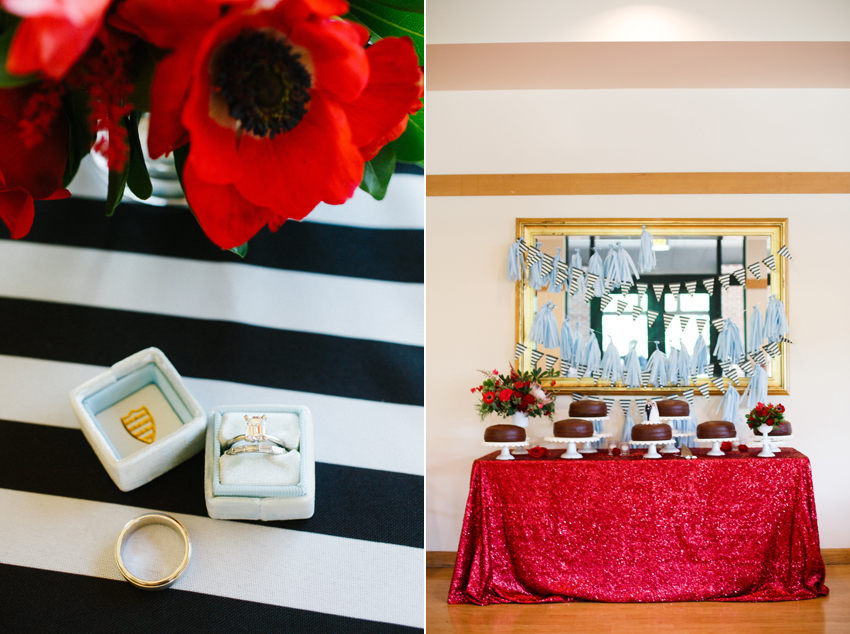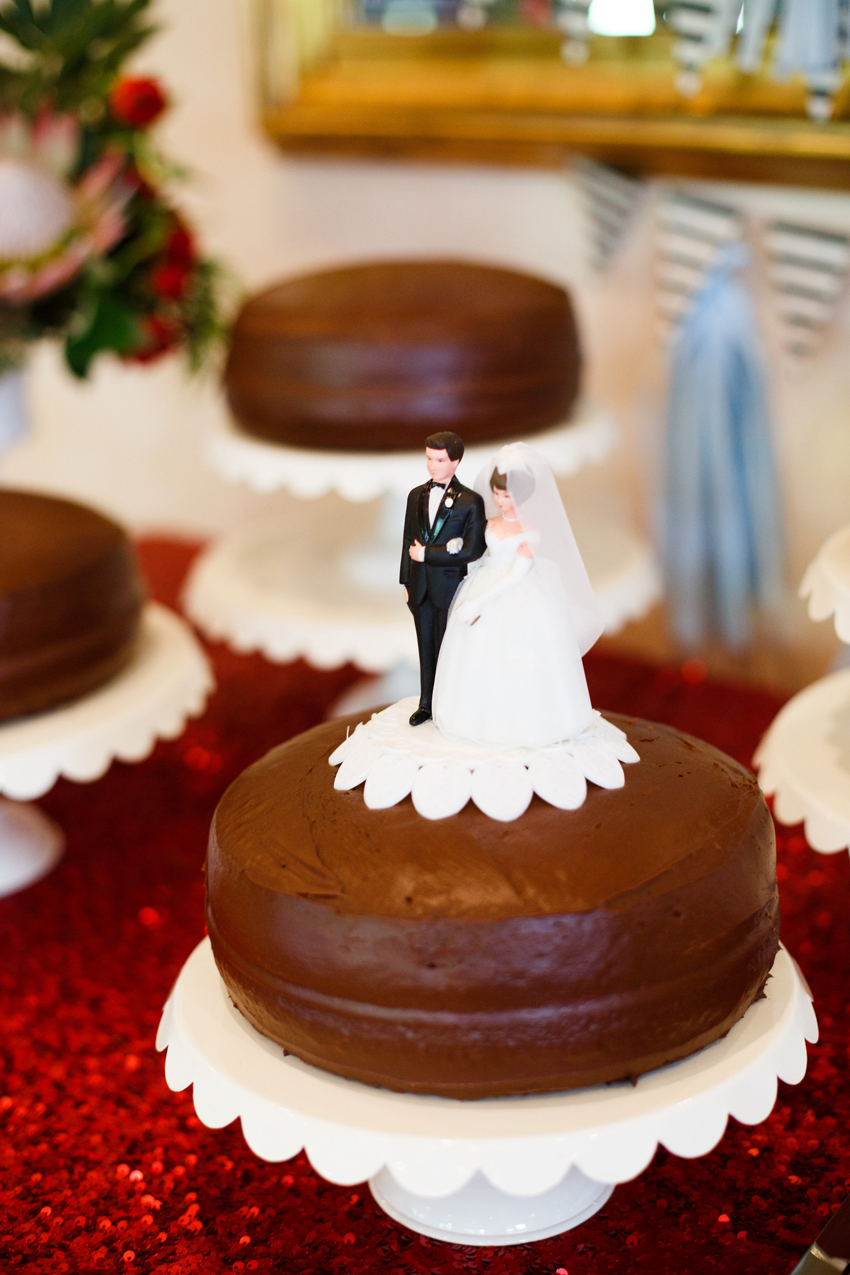 I'd love to add in a bit of commentary here about wedding venues, and specifically the ones that may be less appealing to us as designers, planners and florists. While the airy renovated art galleries and preserved whitewashed barns are often what pulls in couples looking for a beautiful wedding day aesthetic, more than often the high price tag of these places or some of the stricter rules (or hard to reach locations) can make finding the perfect space a challenge. The majority of couples I get to work with hire me before finding their dream venue and it's usually one of the trickiest parts of the planning process.
Christine and Nick needed to find a place west of the city that was close to their home church (a non negotiable), within their budget, who allowed outside caterers (since they are both Italian and wanted a specific Italian restaurant to cater their dinner), and that allowed vendors early access for set up. When your list of venue wants gets longer the available options gets smaller and while this isn't necessarily a bad thing, it's very much a wedding planning reality.
The couple settled on the Oak Brook Bath and Tennis Club. The staff there (day of contact) was great and after paying for extra time we were able to access the space at 9:00 am which was tremendously helpful, but I will say the aesthetic of the space was really tricky to work with. Especially given the bright and cheery design and color palette my clients were after. From the three different floor coverings, very large stone fireplace, and mirrored wood columns in the middle of the room (!), my first impression was that working in this space was going to be next to impossible.
But! We did it. We made the focus be on the unique tablescapes rich in color instead of the existing space's quirkiness being a sore thumb. By using a floorplan of family style king's drape tables, we ran with the flow of the room instead of making it feel more hodge podge with rounds (this also helped make the family style dinner unfold easier). We dressed up the fireplace with an awesome custom neon sign (that now hangs in the couple's home) and really made the outside patio space shine with black and white striped umbrellas, gold sequin linens at bistro tables, and a checkered dance floor under string lights. The most fun however was our surprise to the couple which includes hundreds and hundreds of red carnations strung overhead of the guest tables in a way that made the blooms look like oversized confetti!
This is my encouragement that sometimes the perfect venue isn't a reality but it doesn't mean the right venue doesn't exist. Investing in a planner or designer to help you make sense of this process can be a valuable tool to help ensure peace of mind.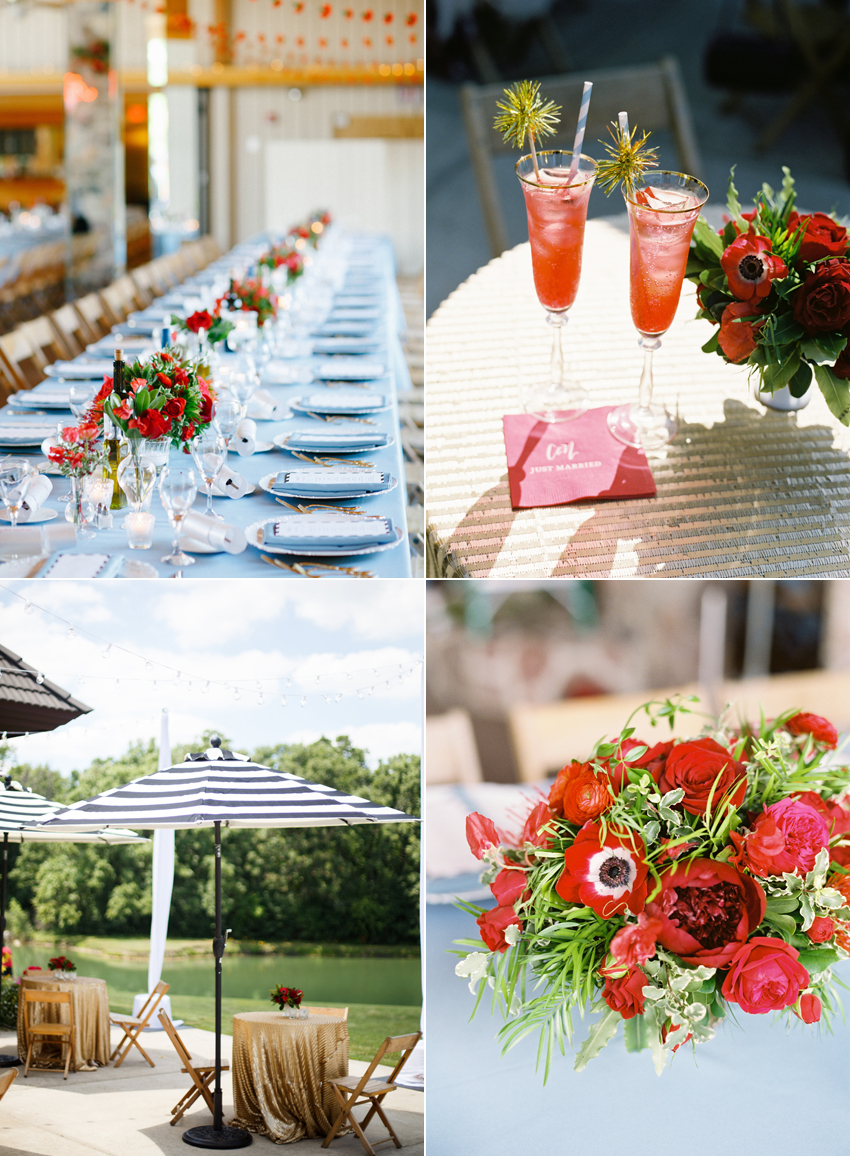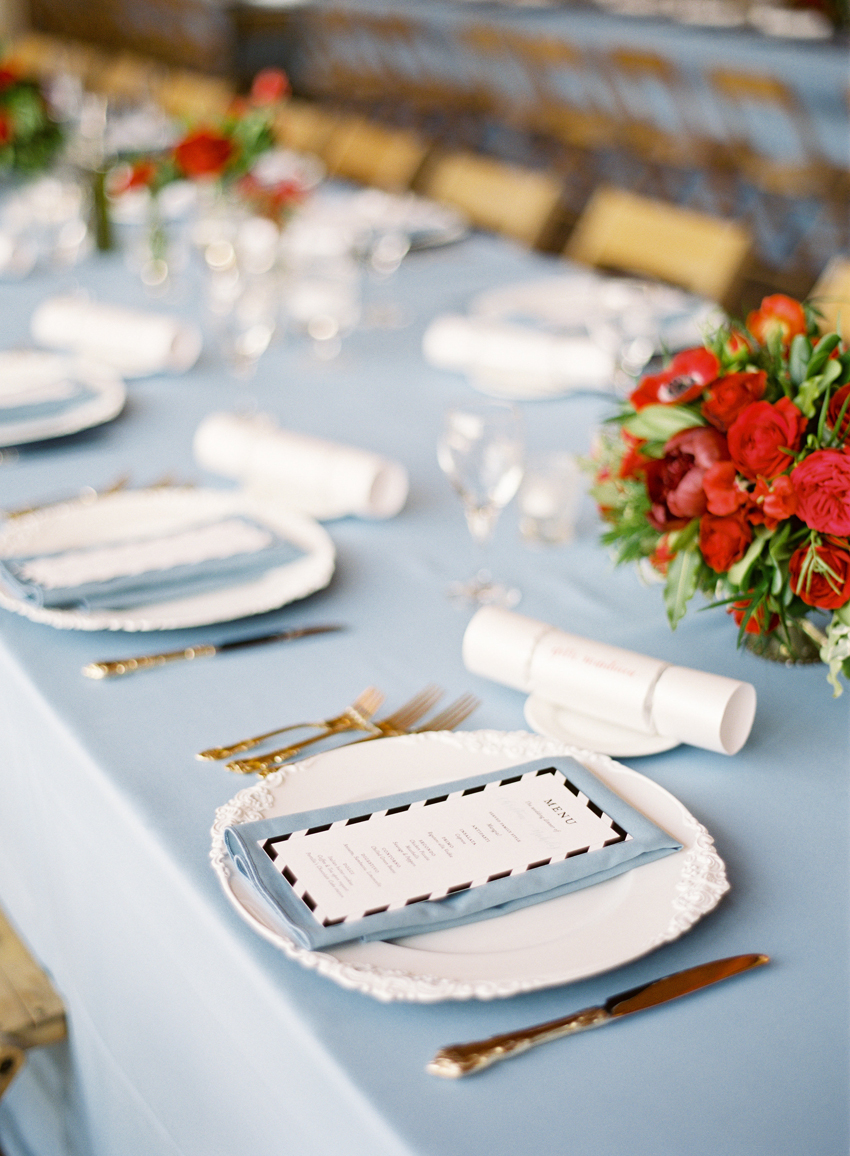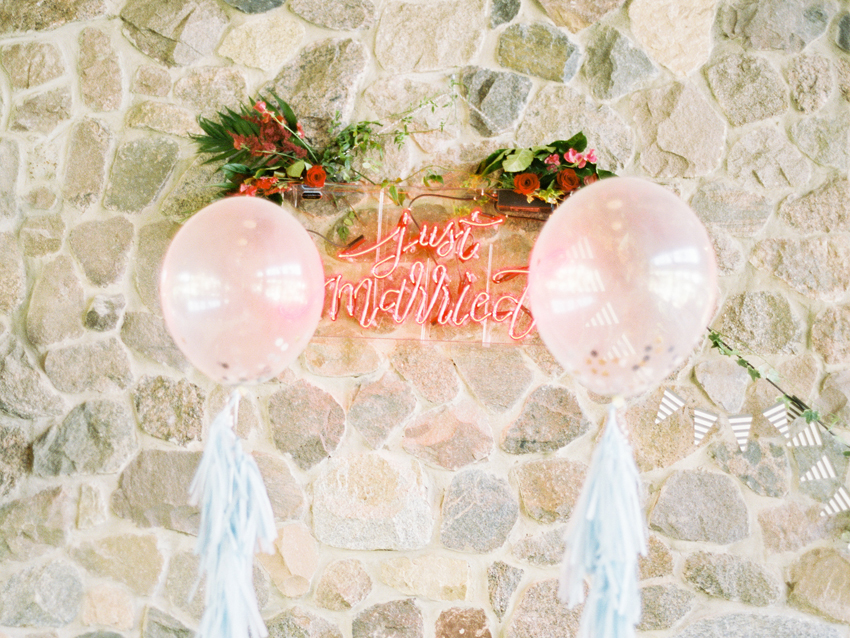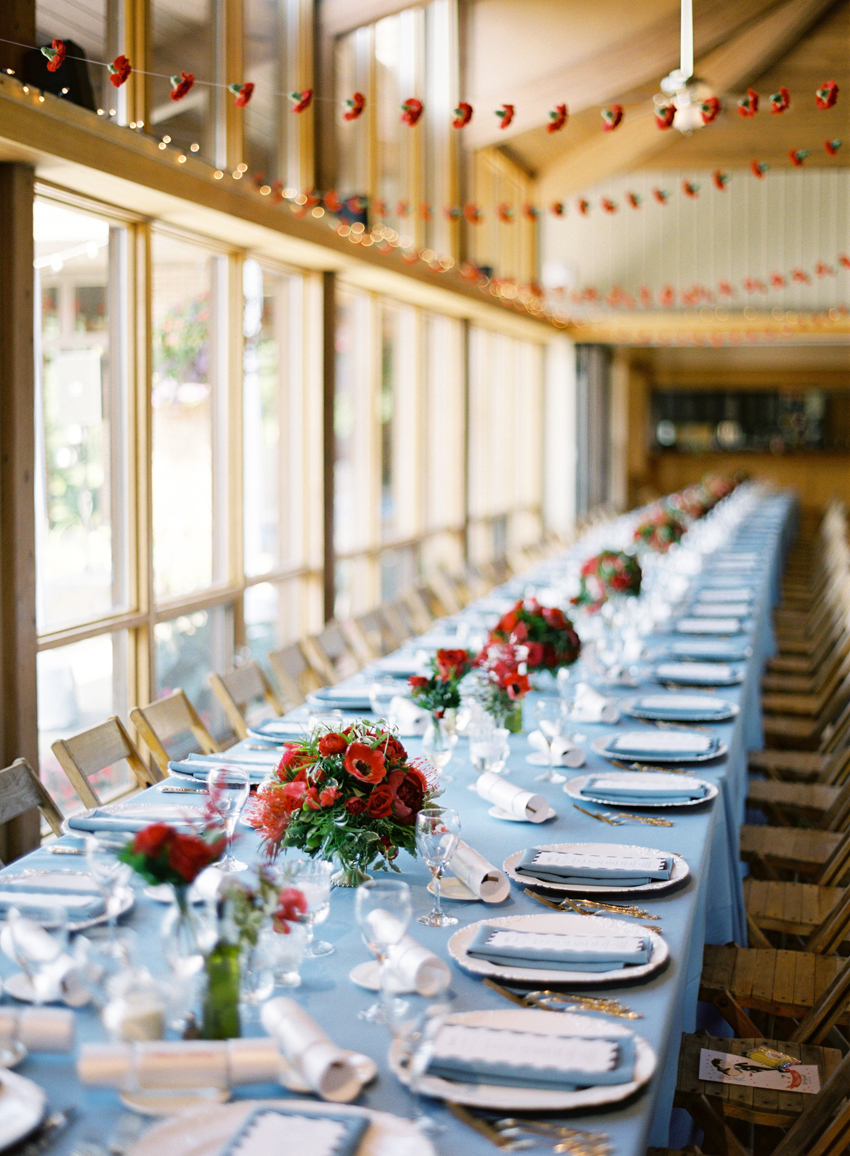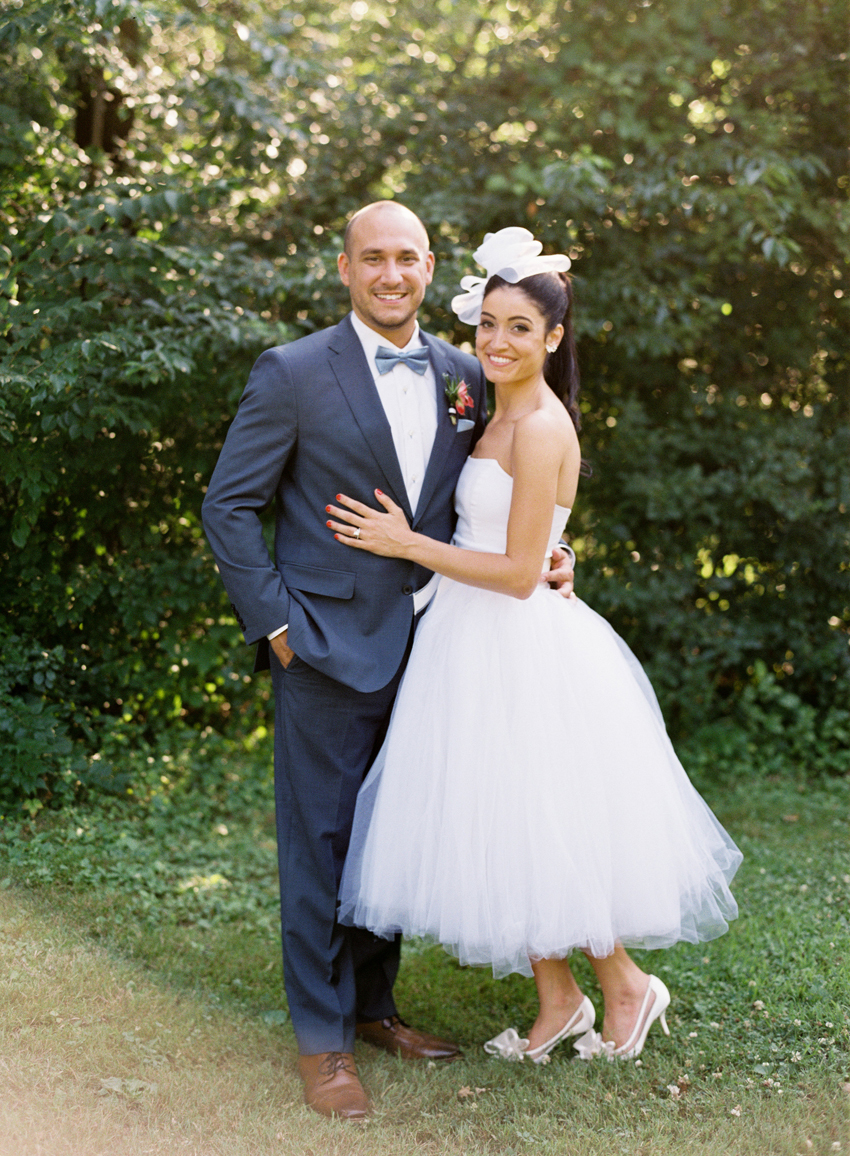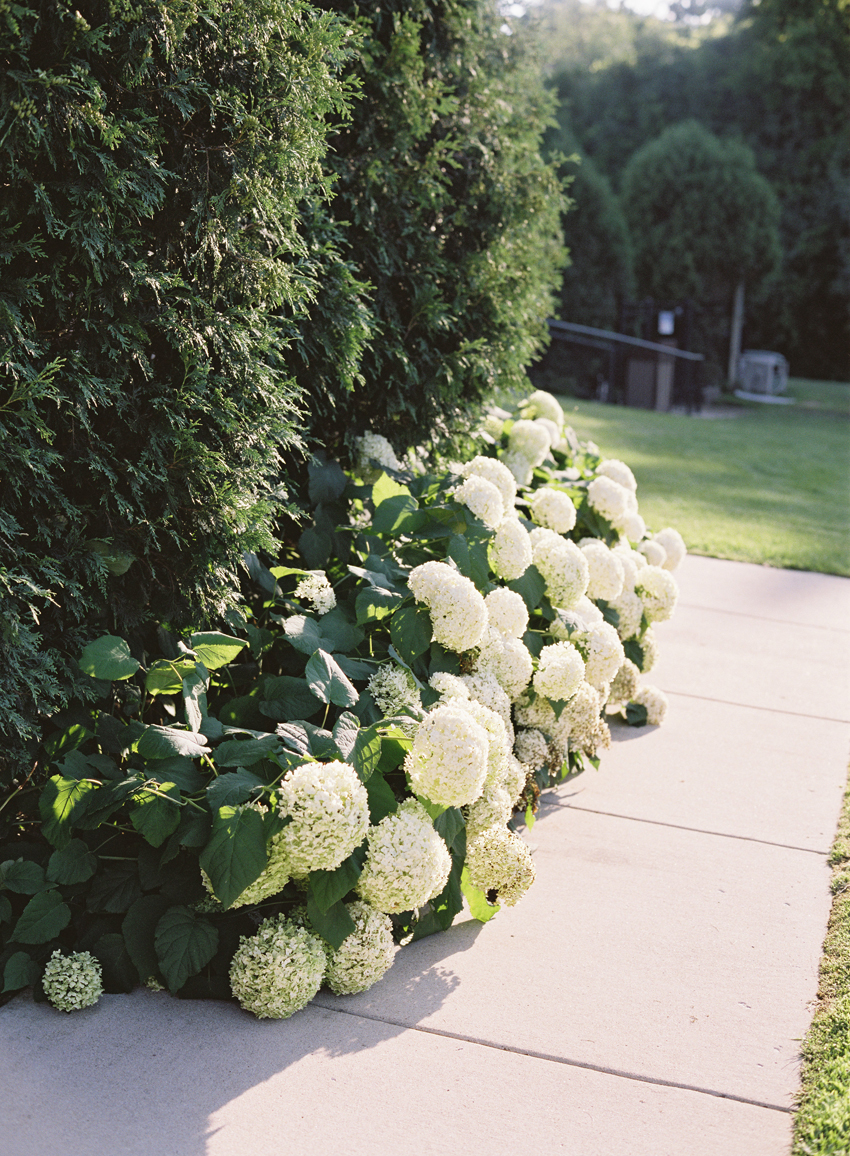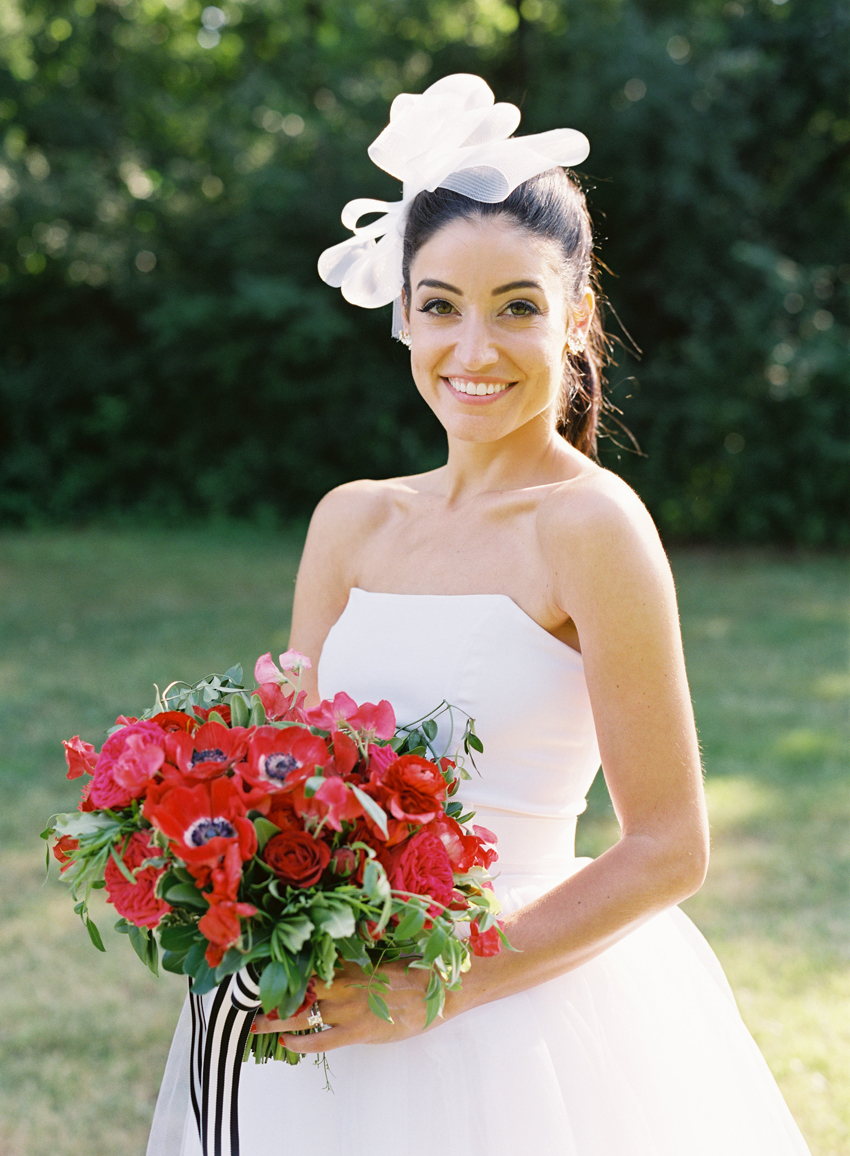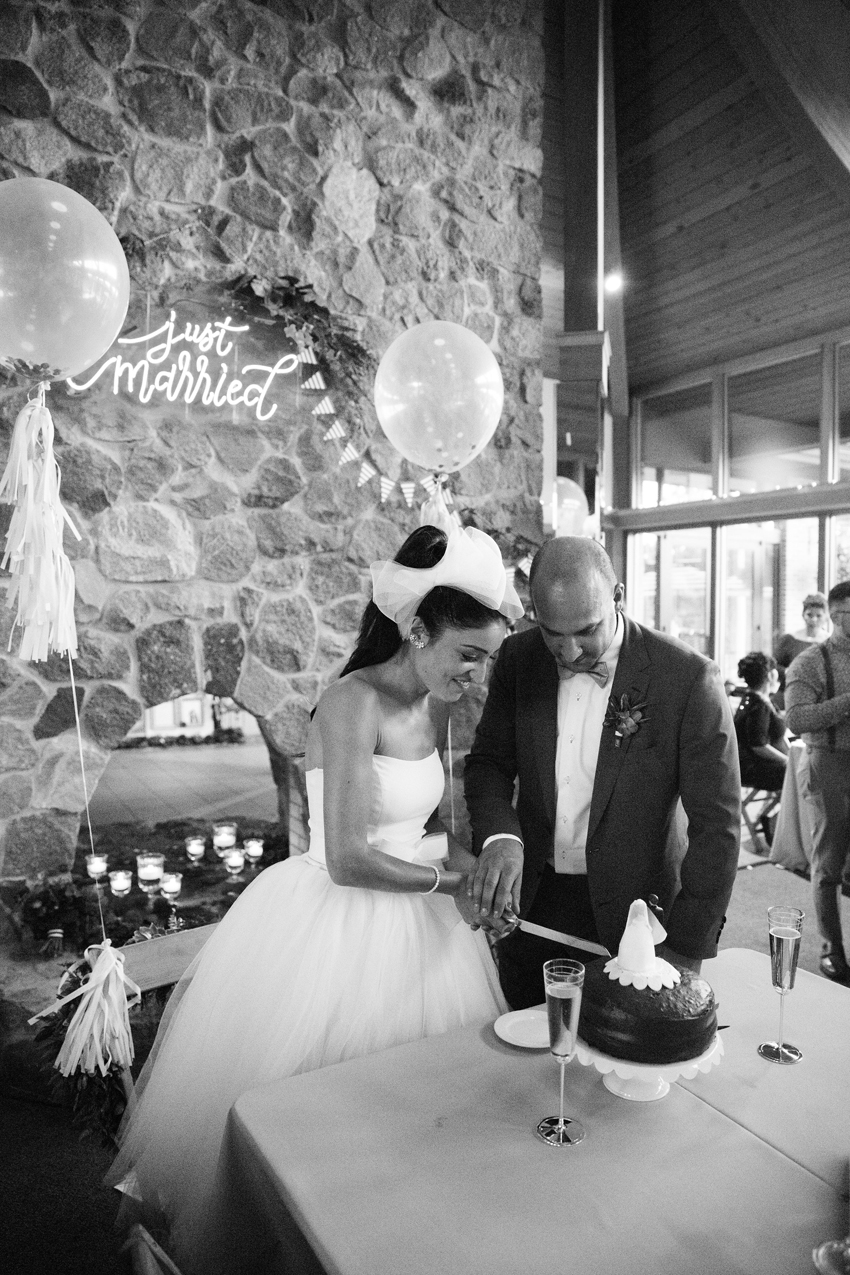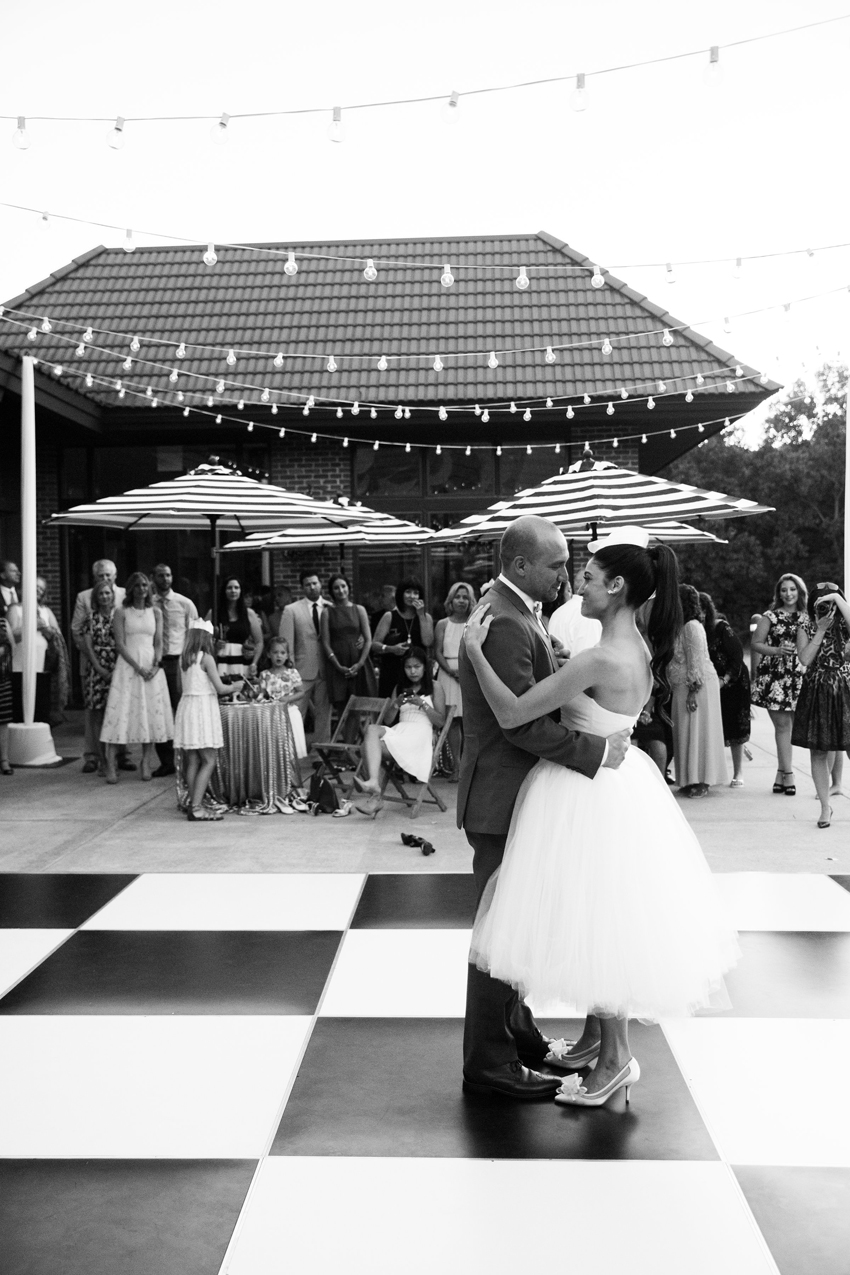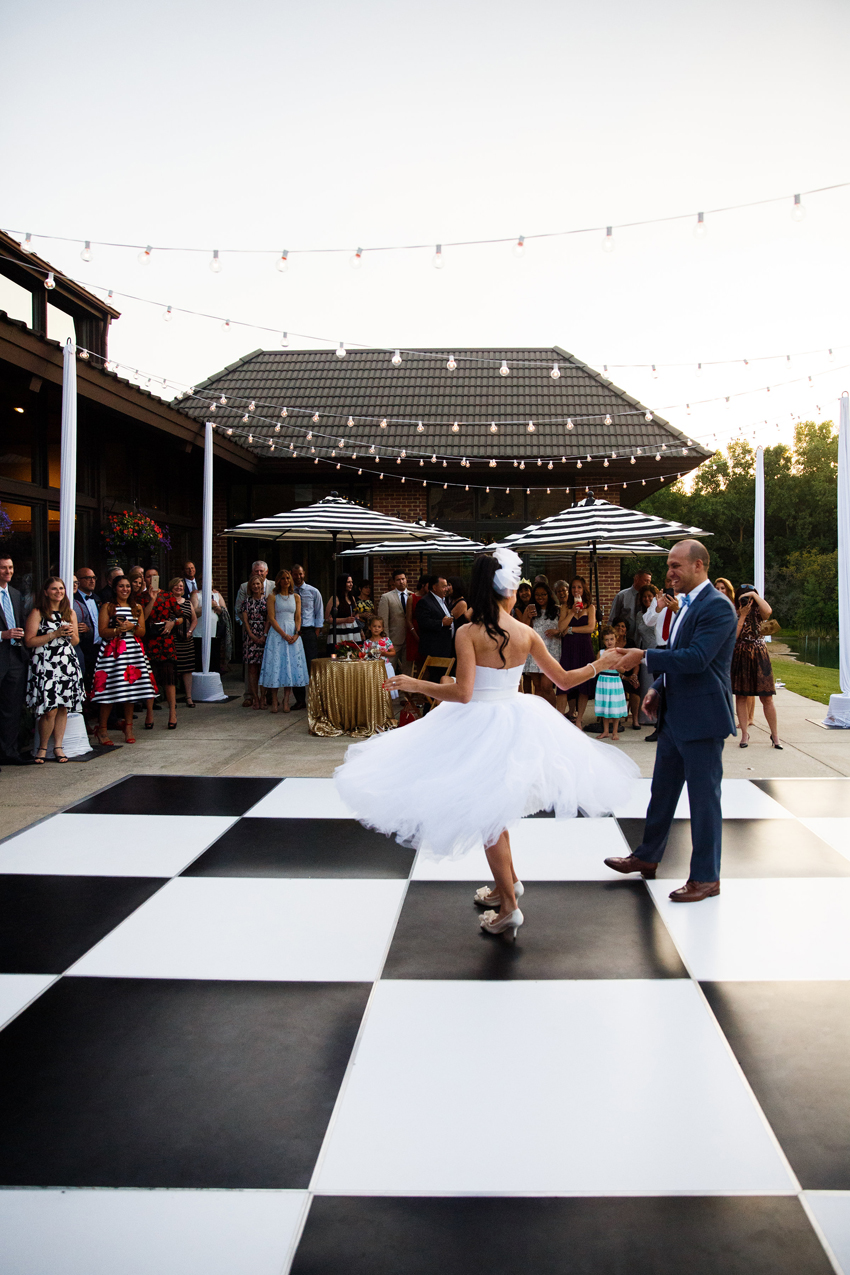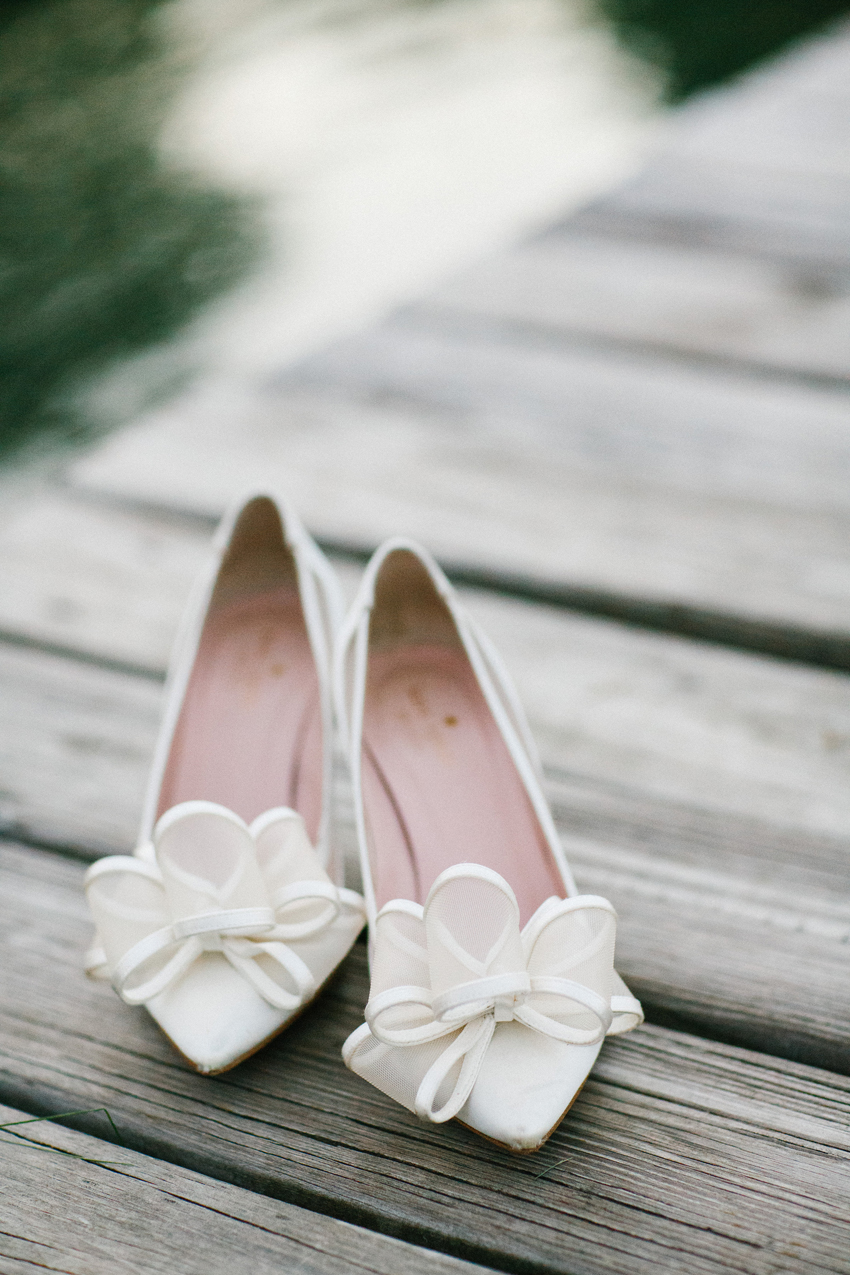 And to all of the vendors who worked hard to bring this event to life; thank YOU! You make the magic happen.
Tell me below! What detail do you love most from this couple's special day?
. . . . . . . . . .
Design, florals, and production (and white charger plates): Rhiannon Bosse / Photographer: Kina Wicks / Ceremony: St. Michael Catholic Church / Reception venue: Oak Brook Bath and Tennis Club / Day of coordination: Kristin Ashley Events / Catering: Angeli's Restaurant & Catering / Bride's accessories, Mrs and Mr clutch and shoes: kate spade new york / Bride's gown: Loyd Ford / Cake: Portillo's / Stationery: Smitten On Paper / Calligraphy: Prairie Letter Shop / Linens: Special Occasions West / Rentals: Tablescapes Chicago / Gold tassel stir sticks: PeachandPearl via Etsy / Bride's headpiece: Violet Bells