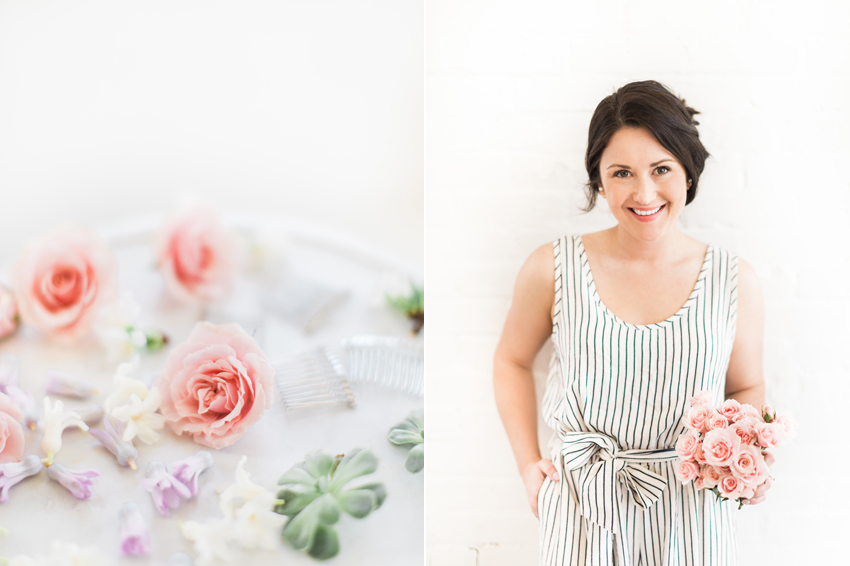 I'm a pretty low maintenance person. My hair is usually up in a pony tail, I wear limited make up, and leggings and a t-shirt are a staple uniform for me. Now I certainly love feminine details like a fresh application of make up, a statement accessory when needed, and more fancy types of clothes but on a day to day basis I'm just a little bit more toned down. I find it easier to move along and be comfortable with a more natural approach to how I look.
So my inner self, the one that loves feminine details, always delights at the chance to do something that requires getting a bit more fancied up. From a night out to dinner, getting my photo taken, or shooting projects with other colleagues, it's such a treat to invest a little time into looking like a different version of myself. Or investing in the time to find an excuse to wear fresh flower combs in my freshly curled (and chopped!) hair. Because there's something about flowers that makes everyone feel a little bit lovelier in my opinion.
Whether it's a bridal shower, a backyard wedding, a date with your favorite flower-loving friend, or just something you want to try and tackle for fun, this easy how-to post outlines how to make fresh flower hair combs. With a few simple supplies and a little patience you too can make these beautiful hair accessories or use the technique to make other flower adorned pieces.
More below from myself and Samantha James Photography.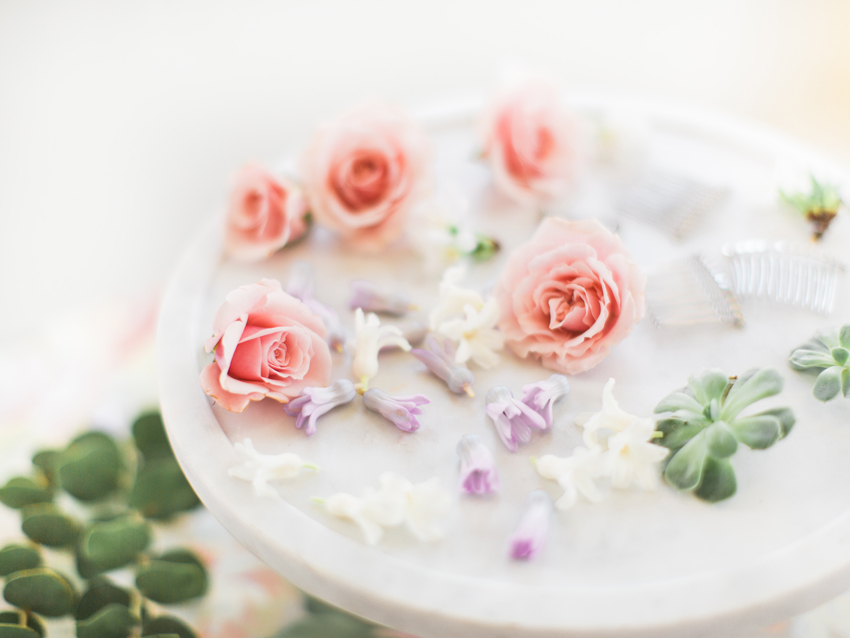 For your flowers, you'll need a combination of medium sized blooms like spray roses, some hearty bits like mini succulents, and daintier pieces like the blossoms off of a hyacinth. A couple sprigs of eucalyptus works well for the foliage part because the leaves are very flat and durable, holding up well to the floral glue and metal hair comb.
You'll also want the following items:
• Oasis floral glue
• floral clippers
• metal hair combs
• spare cardboard
Jess and Betsi are often the ones who make any personal floral elements like corsages, boutonnieres, crowns, or anything requiring floral glue with our weddings and events. Those gals are SO good at the mechanics and I love watching them create such beautiful pieces for clients. One of the things they are both especially good at is the patience it takes to let the floral glue dry out to just the right texture. As Jess always reminds me, when the edges start to 'bubble' a little (as in the edges of the pool of glue you push out from the tube onto your cardboard!) it's tacky enough to ensure your flower pieces will adhere perfectly to whichever surface you've selected.
So I'll tell you this! If you make these hair combs prepare to invest some time into the process. Waiting for the glue to get as tacky as necessary, and then also holding down the pieces until they are fastened securely, takes patience. This isn't a quick five minute project so keep that in mind when preparing to make these!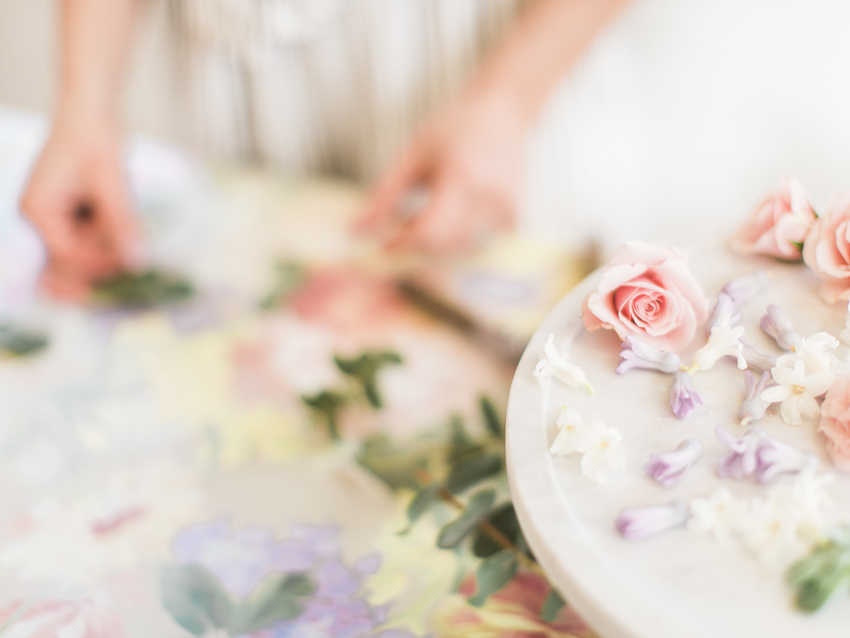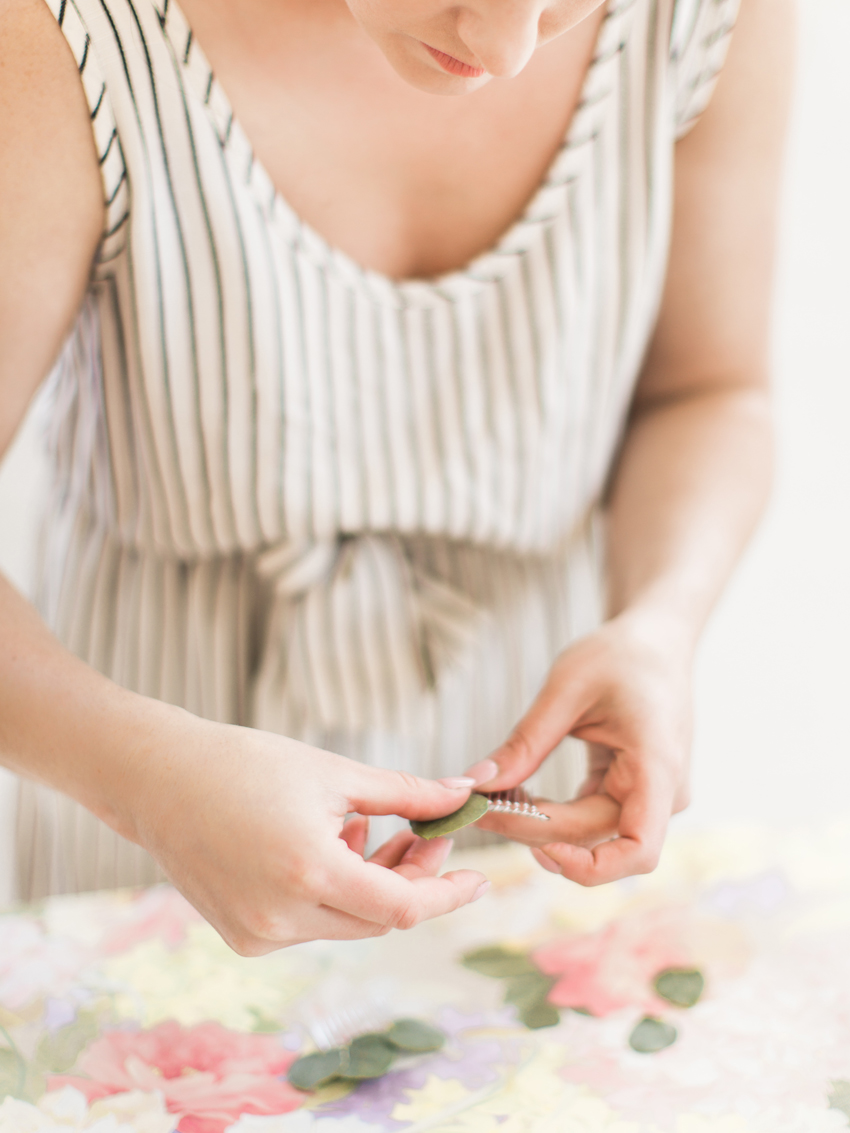 To start, you'll want to create a base for the florals to adhere to. In this case the flat eucalyptus leaves were perfect. I adhered three leaves to the front part of the metal combs, fanning them out from left to right. A little glue goes a long way! And the floral glue is sticky! So one thing you could also consider doing is making these with faux flowers and using a hot glue gun to attach everything should the Oasis glue be a bit too daunting.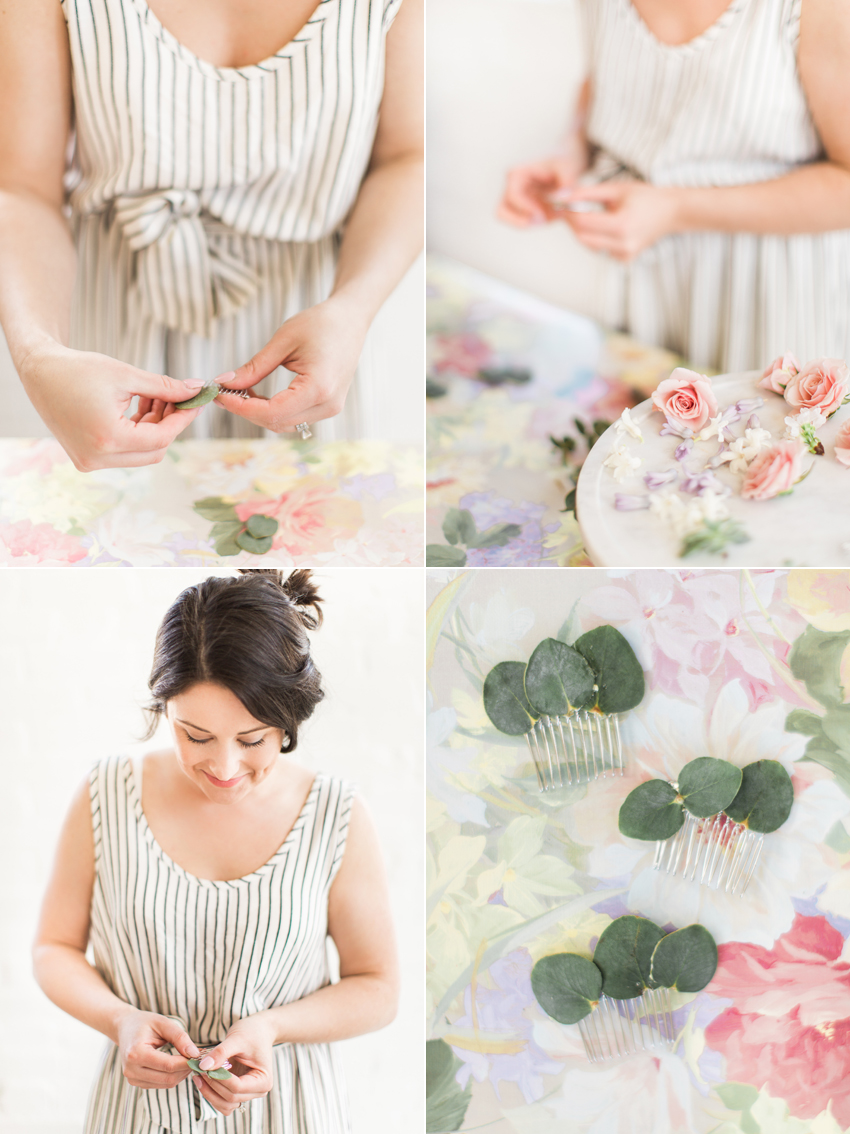 One your base of greens is secure you can start adding on the floral elements. You'll want to trim the stems of the blooms as short as you can so the bloom can sit as flush to the comb as possible. Dipping the cut stem into the tacky floral glue, ensuring it's covered, and then placing it in the desired spot, be sure to hold it down for about 30 seconds to a minute. The goal is to make sure the glue dries enough to hold the piece in place even if it's not completely dry. Handle with care and place each to the side to dry further. If it's floppy or not sticking, the glue may not be ready or the piece you selected could be too large.
My floral market carries mini succulents like these cuties I used but so do places like Lowes and Home Depot. Some select grocery stores or nurseries have a great variety of products that work awesome for these kinds of things too. You really only need a small amount of items to make a full looking comb or accessory.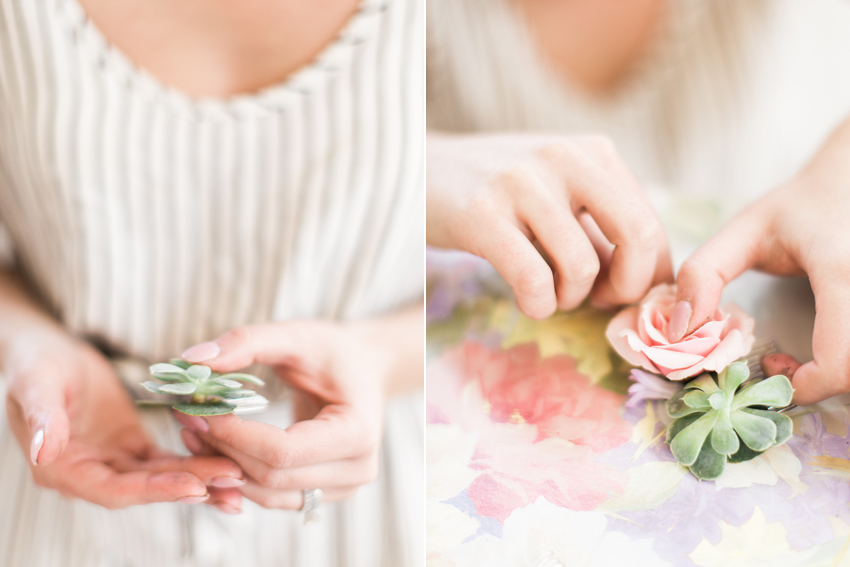 Once your focal pieces are adding onto the combs you can begin to add in the accent bits and pieces. These little hyacinth blooms were perfect and had such a beautiful fragrant scent. Just a little glue on the end of where you plan to adhere it from is all you need. I like to start with the bigger pieces as I build my comb or corsage so that adding in the smaller pieces gives me a better idea of how much real estate I have to work with; the combs are little so your fingers have to work carefully.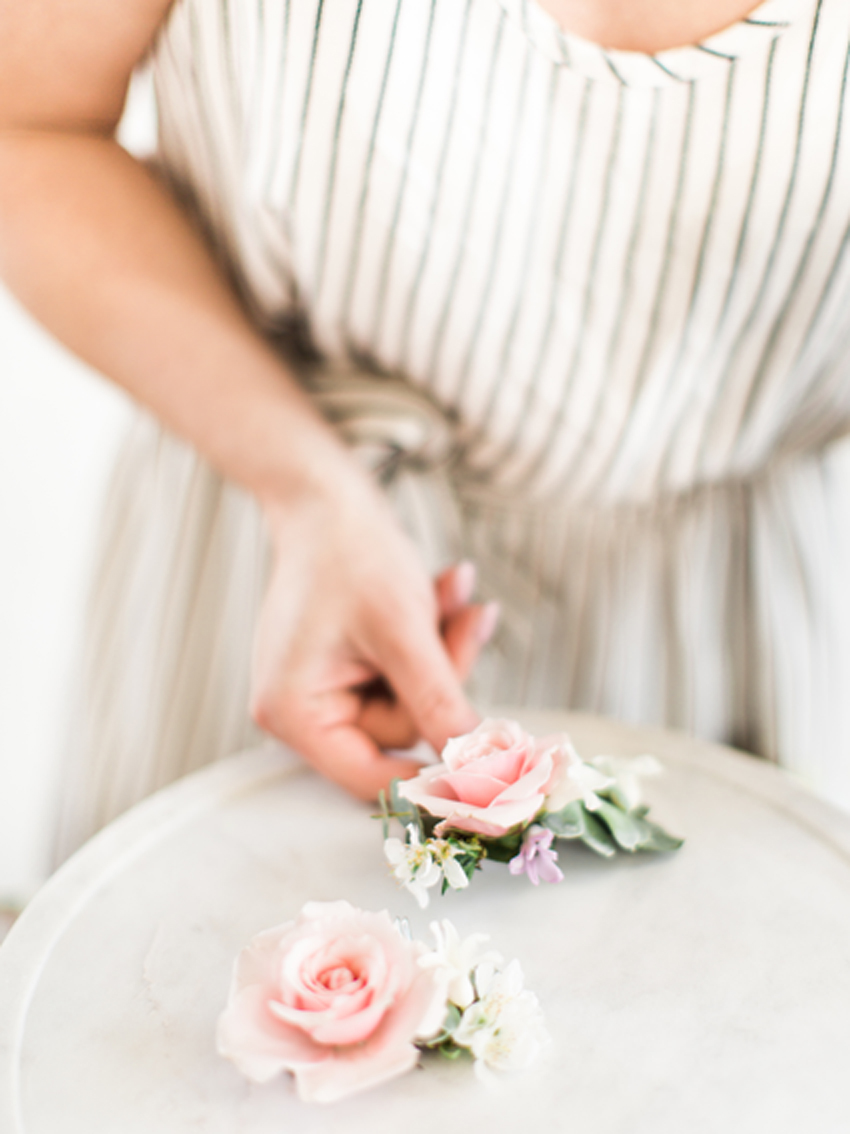 And voila!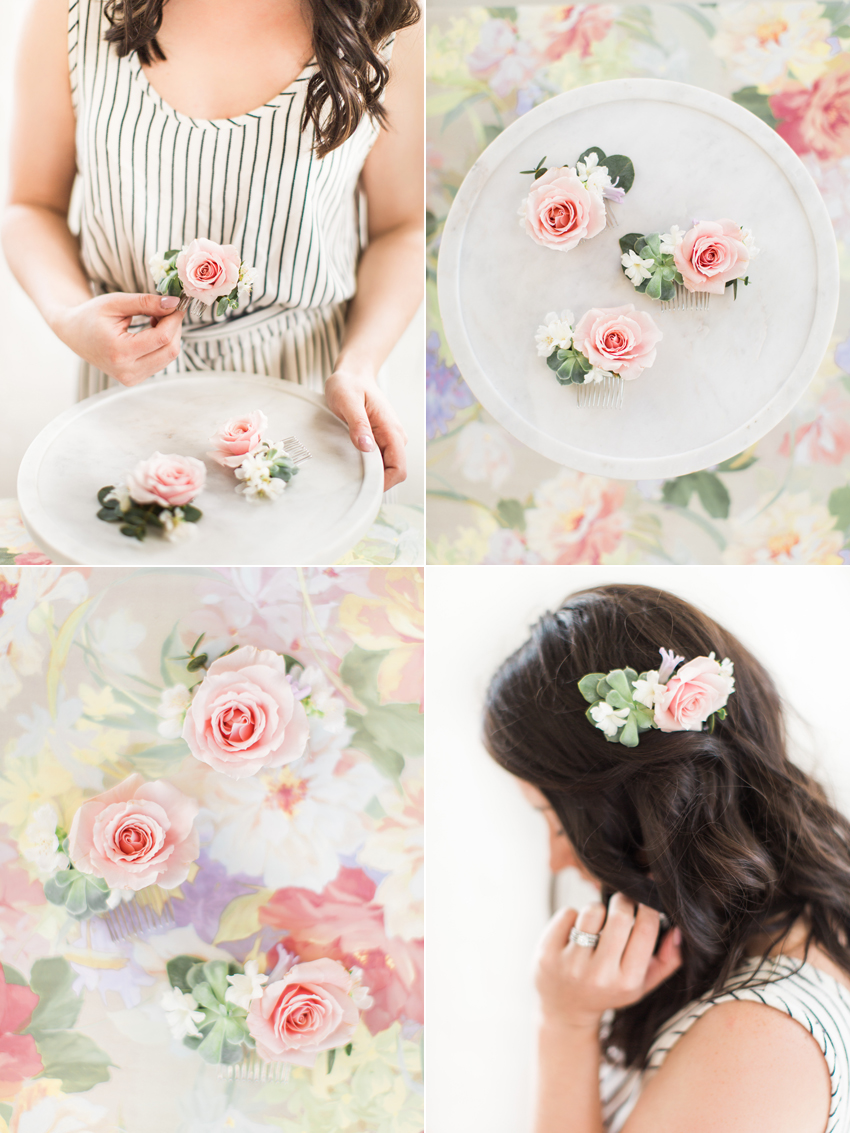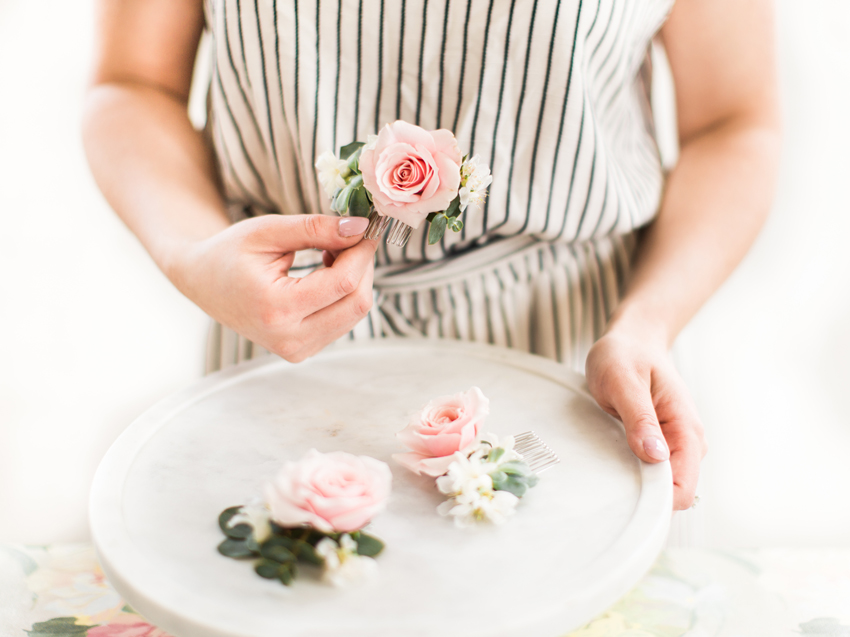 These would be such a sweet touch as a party favor at a shower!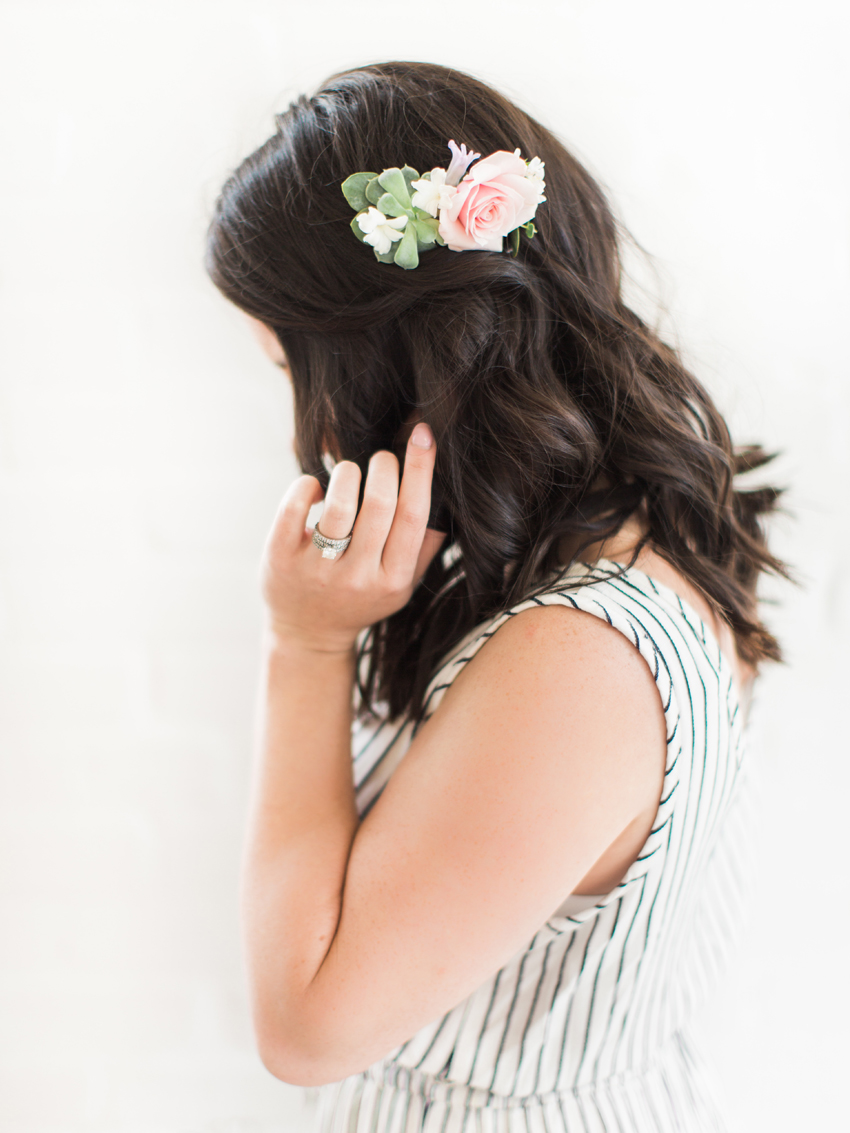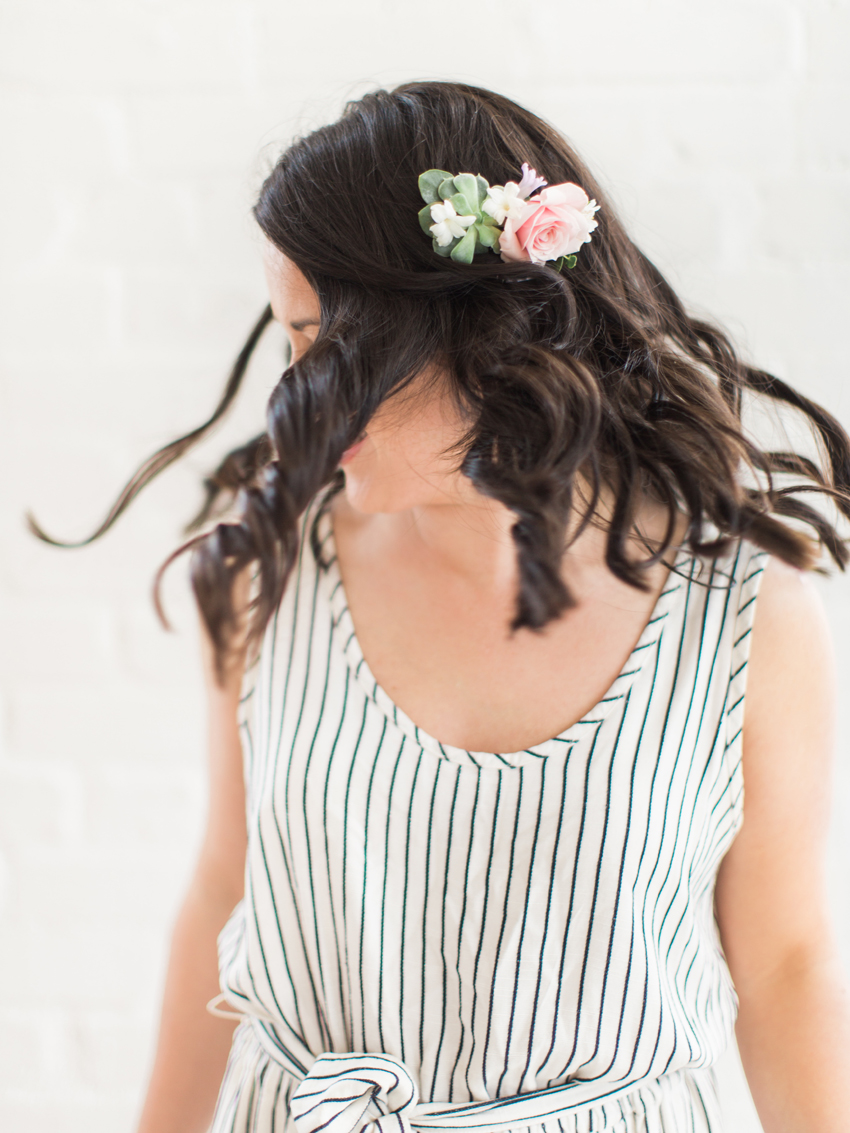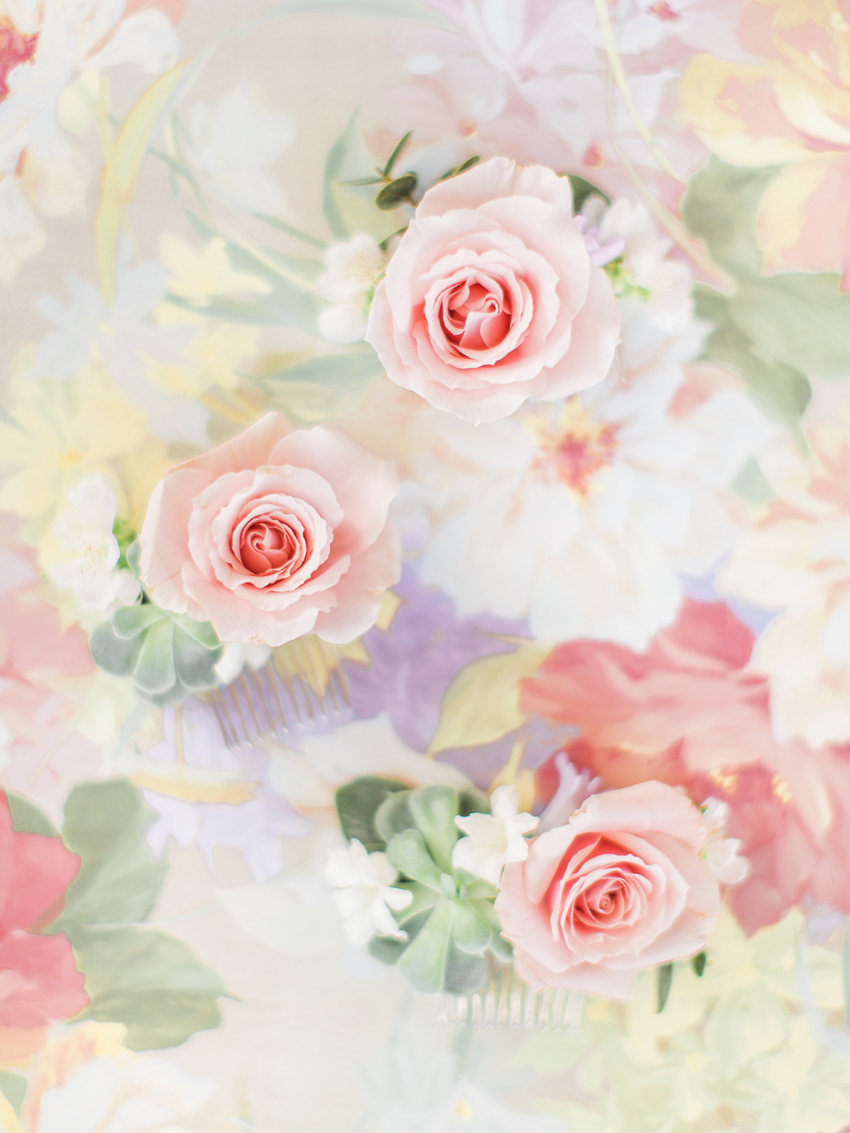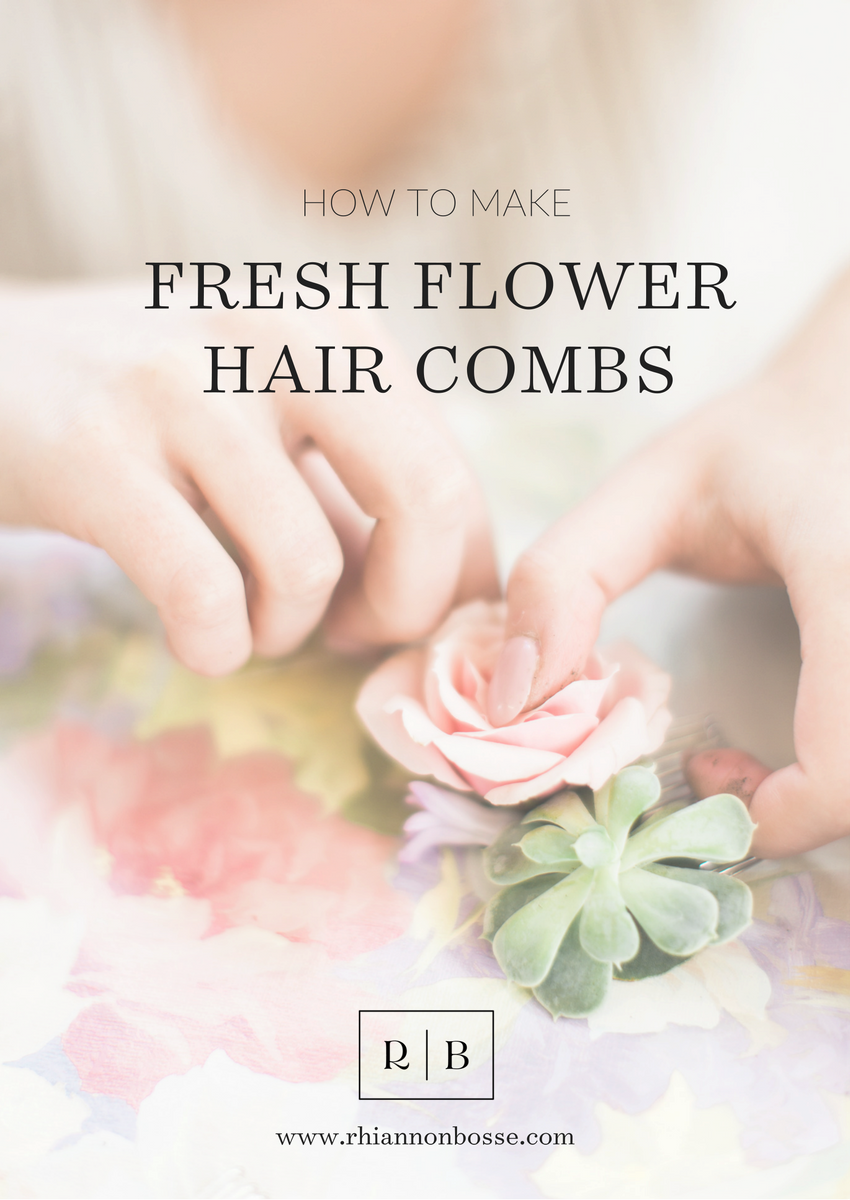 Since I'm convinced I'm meant to steward a home full of boys, I'll have to round up my craft savvy girlfriends and throw a floral themed party sometime in the near future (unless Lachlan ends up loving flowers as much as his mama). So tell me, where would you love to wear a floral comb? What kinds of colors and flowers would you use?