Welcome to the new Rhiannon Bosse blog! I'm so excited you're here.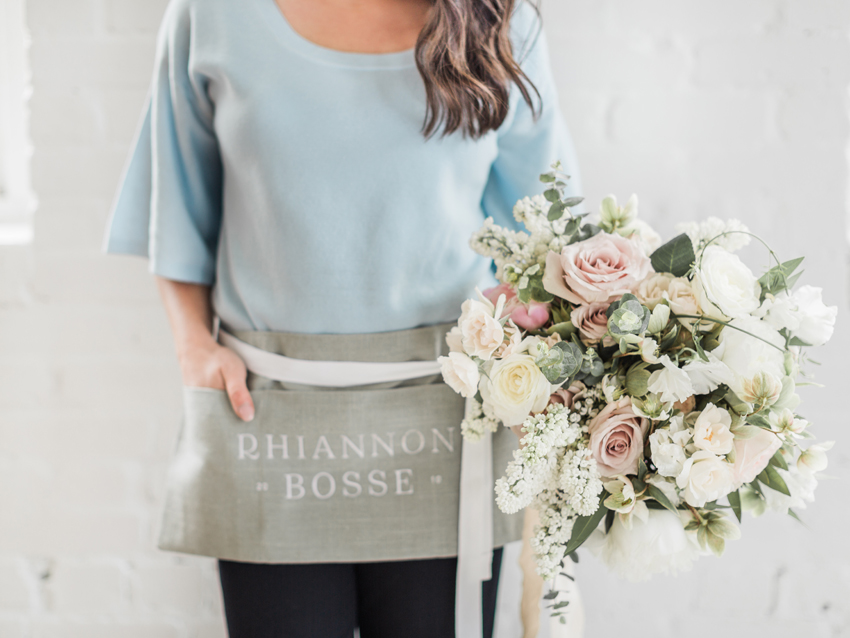 This blog has had quite the evolution over the last eight years hasn't it?
What started as a creative outlet during an intense journalism job search when I was fresh out of college in 2008, is now what you see on your screen. From its inception in early 2008 documenting my baking adventures in a small 900 square foot apartment, this blog has been a place to capture the progress behind planning our 2010 wedding, move after move after move between Chicago, Toronto, Chicago and then finally back to Michigan with Andrew where we would ultimately end up putting down roots.
This blog chronicled the start of my company, and what the Hey Gorgeous Events brand would start as, and stand for, in 2009. It was where I shared our new home building progress, the events I executed and projects I took on across the world, the news we were expecting our son, endless travel adventures, heart to hearts, a year of searching for joy and contentment, many many projects, and helpful business related posts. It's where I opened up about the life-giving joys of motherhood and how that role has changed me as a woman. I celebrated 30 years of life here too. And it's where I'll continue to share and hopefully, as a result of that sharing, continue to inspire those who read just like you.
There's a bit more about my journey here if you'd like to read more!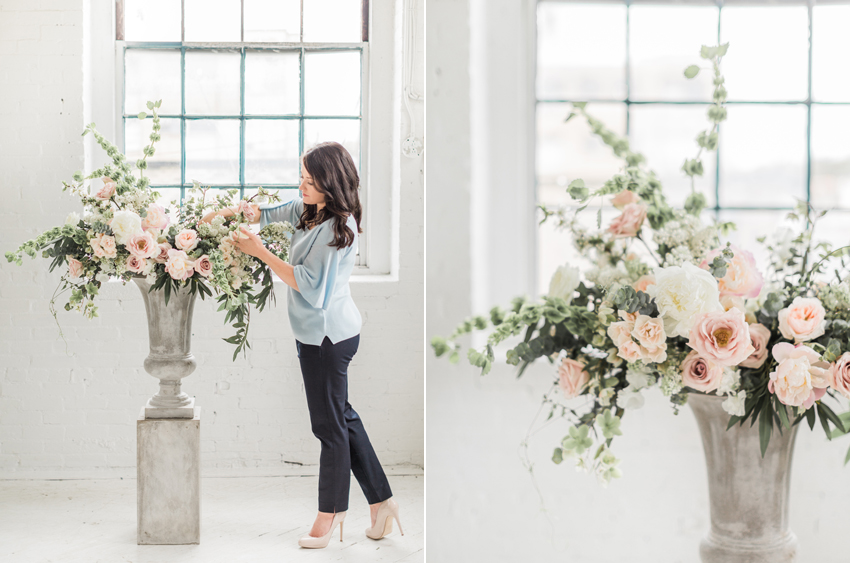 With that, I'd love to answer some questions that have come up.
Why the name change with such an established business and brand?
Better yet, why not? The name change was a very natural route for me to take, and is honestly one I wish I would have taken a bit sooner. I felt I outgrew the HGE brand in a personal way around the time I found out I was expecting Lachlan. While the Hey Gorgeous brand is one I'm incredibly proud of and will always hold near and dear, I firmly believe my potential is more rich under my own name. To continue to grow, serve, and create in a way that feels fulfilling both personally and professionally, I knew this name change had to happen. I'll share this too; this revelation came to me so simply and quickly late one night and within just a couple days I had hired the team at Saturday Studio to redo my entire branding. I was very steadfast in my decisions with this transition and feel grateful to have been able to be so decisive in my decisions with this switch.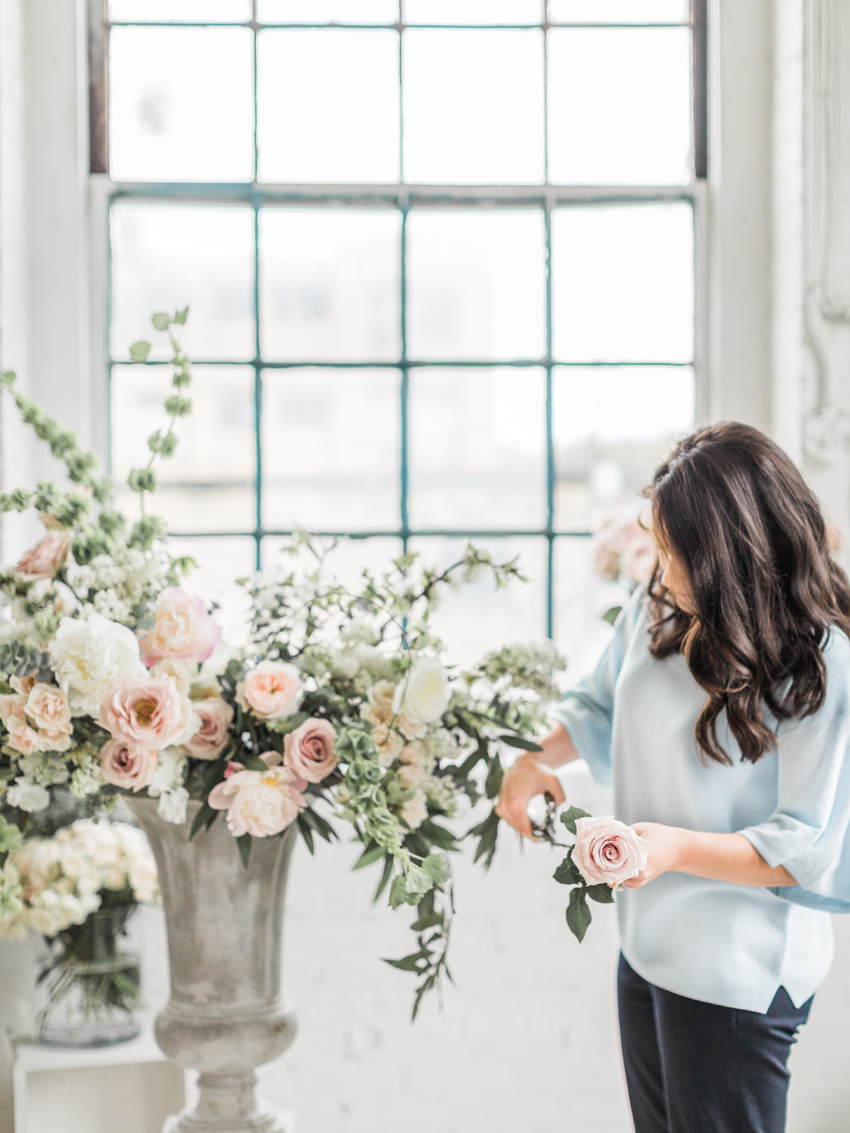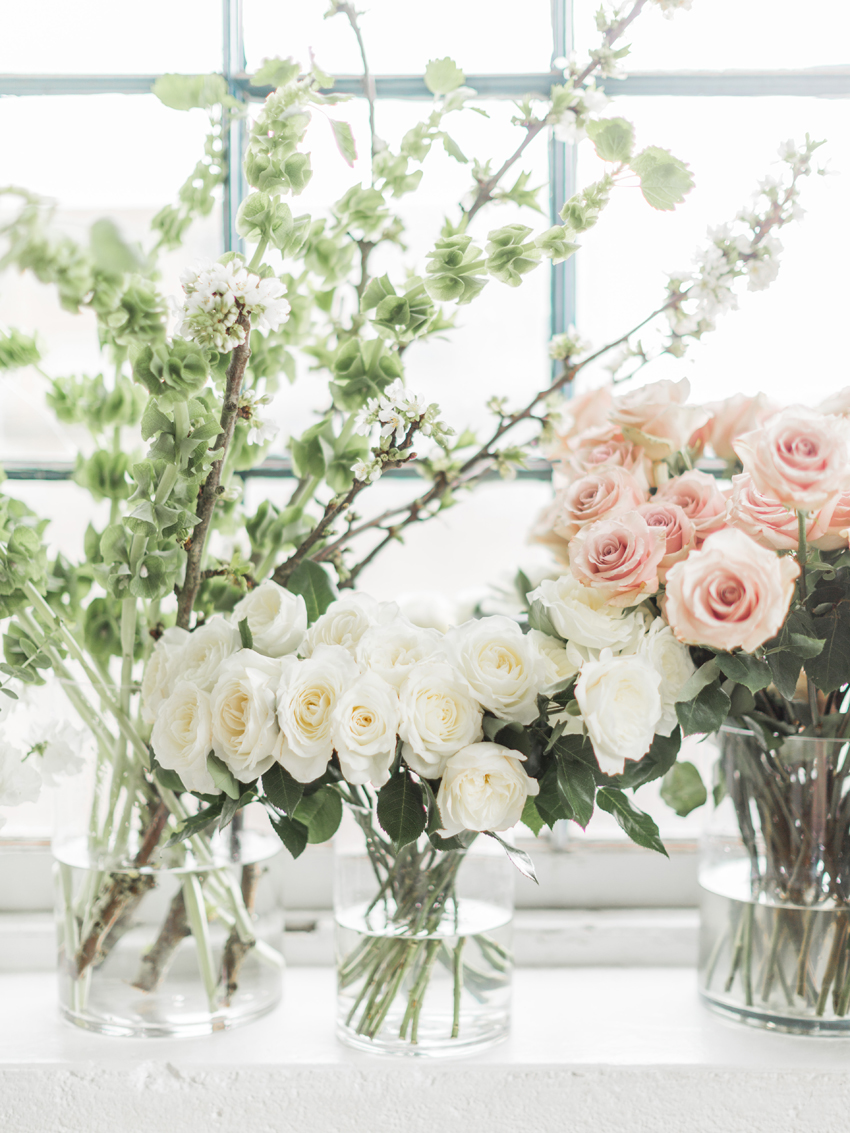 So what will you DO now?
Great question! And simply put, the same work I was doing yesterday. Or rather the same things WE as a team were doing before. Rhiannon Bosse Celebrations is essentially what Hey Gorgeous Events was. We are still the same event planning, design and floral team we were yesterday. But better! We will still be taking on a small amount of contracts per year to maintain a very high level of service but with a passion to always grow and learn. And we are still booking for 2018! We will also continue to work with integrity, respect, and joy on behalf of our clients but with a dedication to having fun and staying approachable. We will continue to offer multifaceted services to our clientele with room in our schedule to take on special projects, events, and clients we can give back to. If anything, the name change is a way to match what we have on the outside with what we have on the inside.
So Rhiannon Bosse Celebrations is our event planning and design facet. But then. . .
Rhiannon Bosse is the new blog home. And you guys! This is the part that really gets me excited. For years, I've been told to pick either the business over the blog or the blog over the business. 'You can write and share your feelings but you can't run a company and be taken seriously,' or 'You can run a profitable business and work closely with your clients but you can't take on other creative projects in separate facets' were frequent statements I heard from peers. It was if I had to pick which part of my life I wanted more and pursue that only. And I'm here to say, forget that! I'm going to do both. Actually scratch that. I'm going to CONTINUE to do both because in all honesty I have for years just not in the full capacity as I would have liked.
As my life unfolds on its own unique trajectory, I continue to find tremendous joy in being a mother, and I discover a system for my company that allows us to work efficiently, I can't help but feel entirely grateful that I'm in a place to comfortably manage both facets of my company under one name which is, for obvious reasons, uniquely my own. This transition is a freeing one and feels like it aligns me in a place that I'm supposed to, and want to, be in.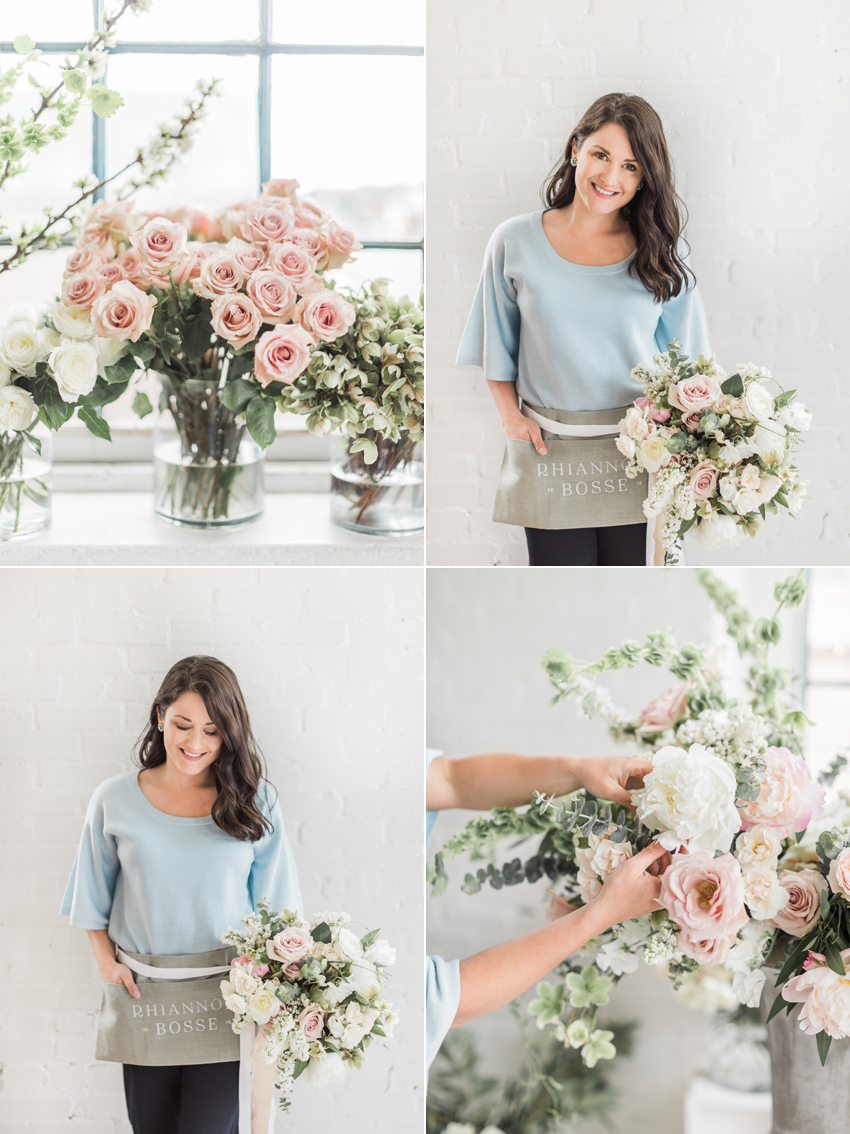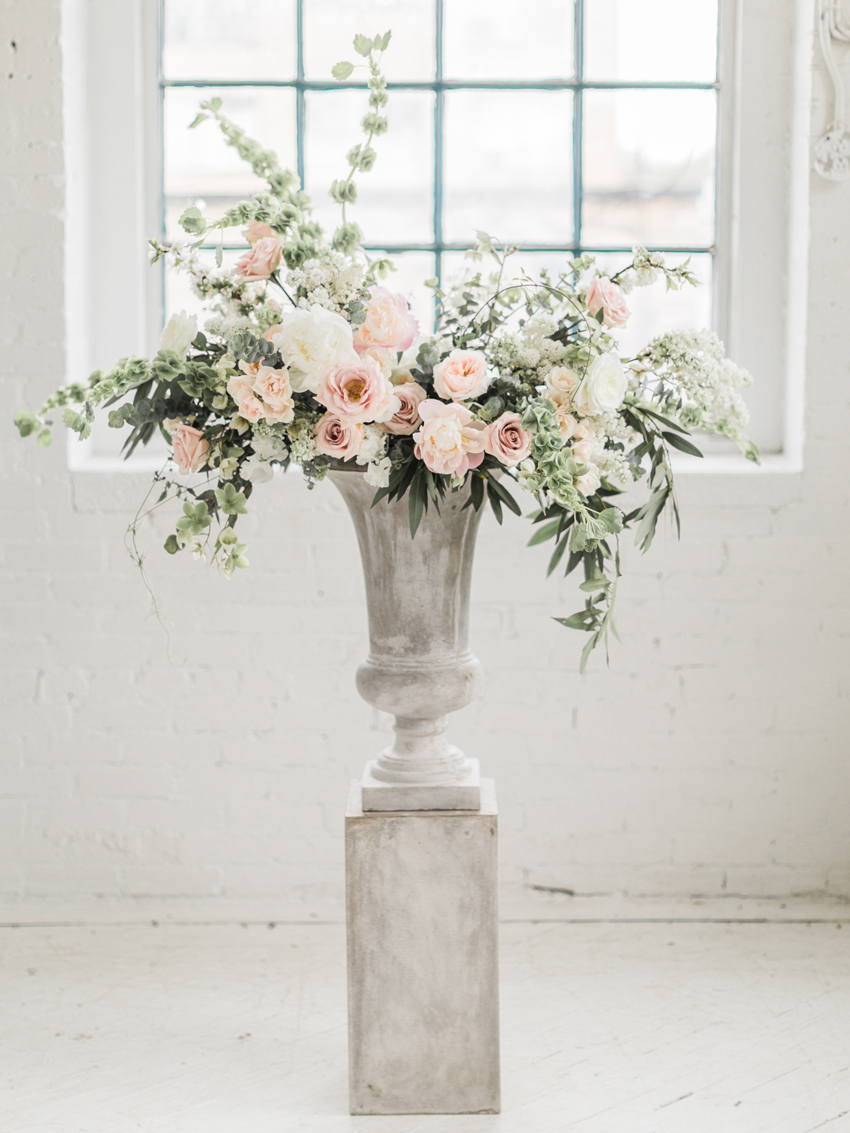 Who helped you with this rebrand?
I'm so glad you asked.
The team at Saturday Studio was incredible and I owe them much gratitude for the new logo and brand. They were very efficient, professional, and in tune to what I was after when I emailed them about my desire to switch over my already established company identity. My wants? I wanted a new brand identity that did not look like everything else in the wedding industry and that wasn't something you'd scroll past on Instagram without second thought. While I really loved my old logo, what I really disliked was the amount of logos popping up that looked just like mine especially when my own personal name wasn't being used. So I found a team of designers I trusted, who treated me with tremendous respect, and who could think differently than perhaps a designer than works frequently with professionals in the wedding realm. The result was a logo and brand that matches perfectly with the kind of woman I believe I am and want to be; graceful and timeless, innovative yet simple, and collected but approachable.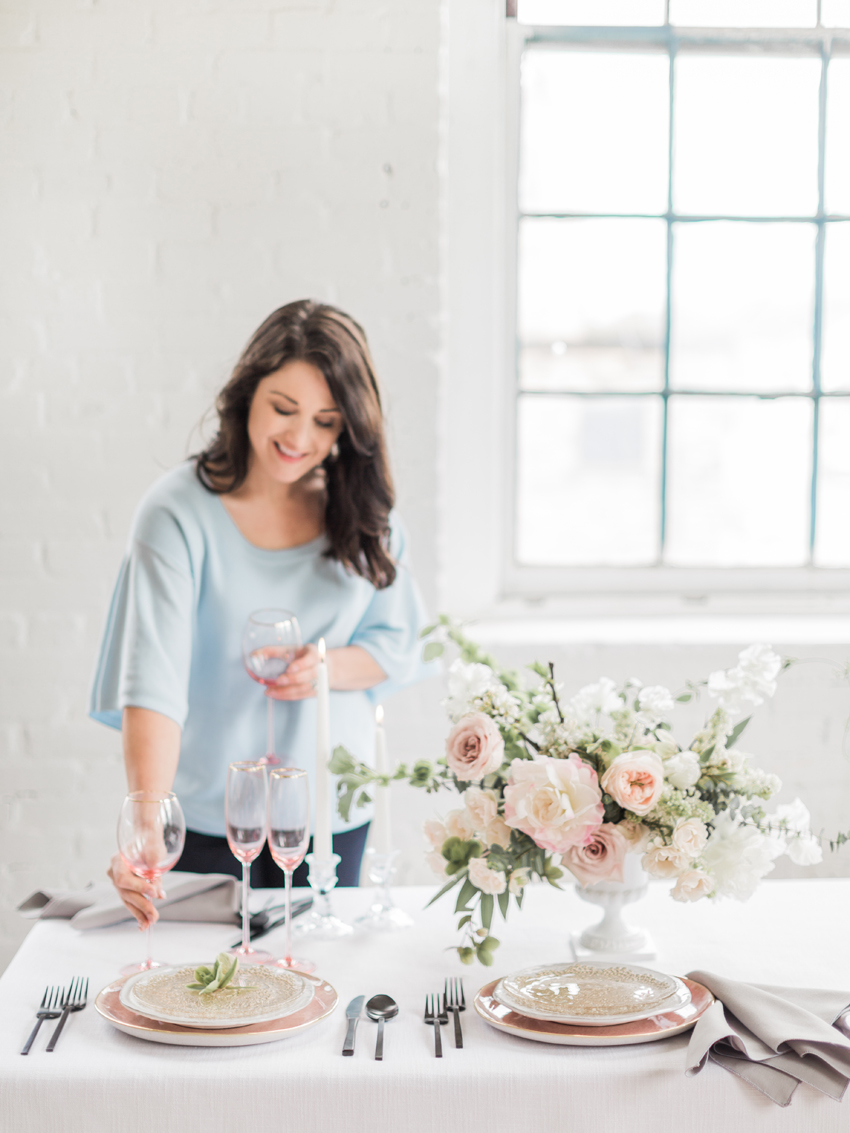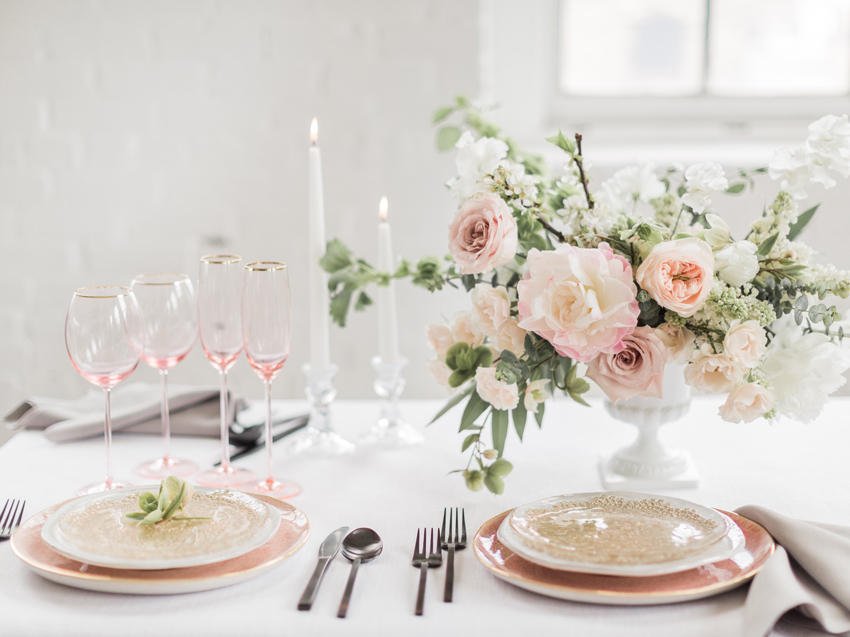 As for the blog layout and design, plus the Rhiannon Bosse Celebrations website which will launch this summer, I owe much credit to my old friend Cathy and her team at Love Inspired. I worked with Cathy in 2013 to help with the rebrand of the Hey Gorgeous Events site and loved her eye for design which I felt matched my own. When I wanted to redo both the blog and website my MAIN criteria was to create something that would be hard to duplicate. I wanted a design that oozed simplicity and function but in a way that was layered, personalized to my brand, and again really hard to mimic. Cathy is so brilliant and I'm grateful to be able to work and collaborate with her on such special projects. To have a blog that designed old school style like a magazine brings me back to my journalism days, and reminds of how things often come full circle in life!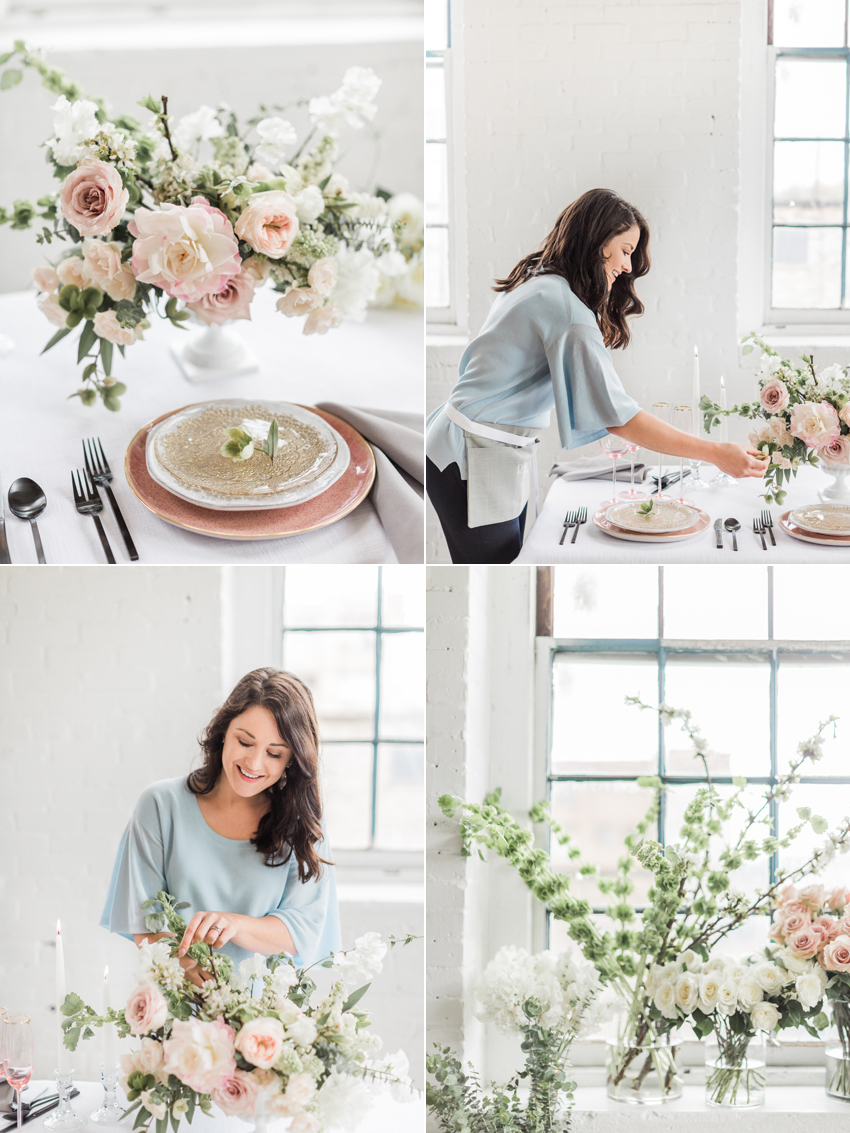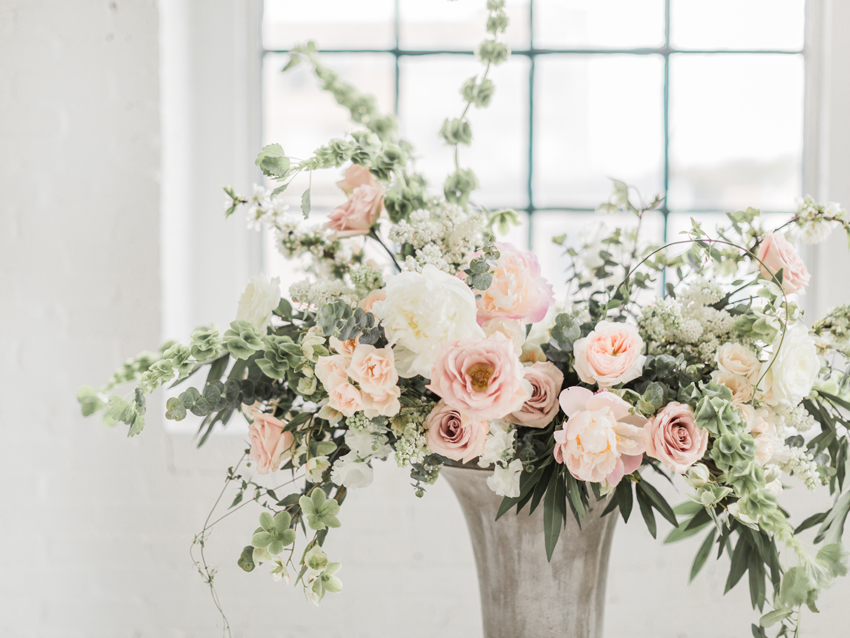 What projects come next?
This is another great question. On the record, I can tell you lots of blog posts. More writing, which is my first love. More lifestyle content which is an area of my life I cherish and adore. I want to share that with you! One of my closest girlfriends, Sam of Samantha James Photography, has been working tirelessly with me to create new content, and we've been enjoying our time together and growing as artists too. Additionally, while this month's Trouvaille Workshop with be our fifth and final, I will continue to take on private workshop clients and virtual consulting sessions for beginner planners and designers. I want to always look forward with my goals and next steps but remember to give back in big ways to those who may be in the same place I was eight years ago.
This year has been my 30th (I turn 31 this Friday!) and without being cliche, I can confidently say being 30 has inspired a new perspective and a lot of little changes that have added up in big ways. As I mentioned here in this post, I've learned to be a lot more unapologetic and delighted in the little things in my world. More so, I've been very aware of how valuable life really is and for that reason believe making the changes we so desire should always be a priority even if and when things don't perfectly align.
So please look around and make yourself comfortable. Shoot me an email if you have questions or post and project ideas. If you need help with something, want to inquire about my services, or would like to say hi, please drop me a line. And please sign up for our newsletter! It's an occasional pep-in-your-step sent in email format and I promise you'll be glad you signed up.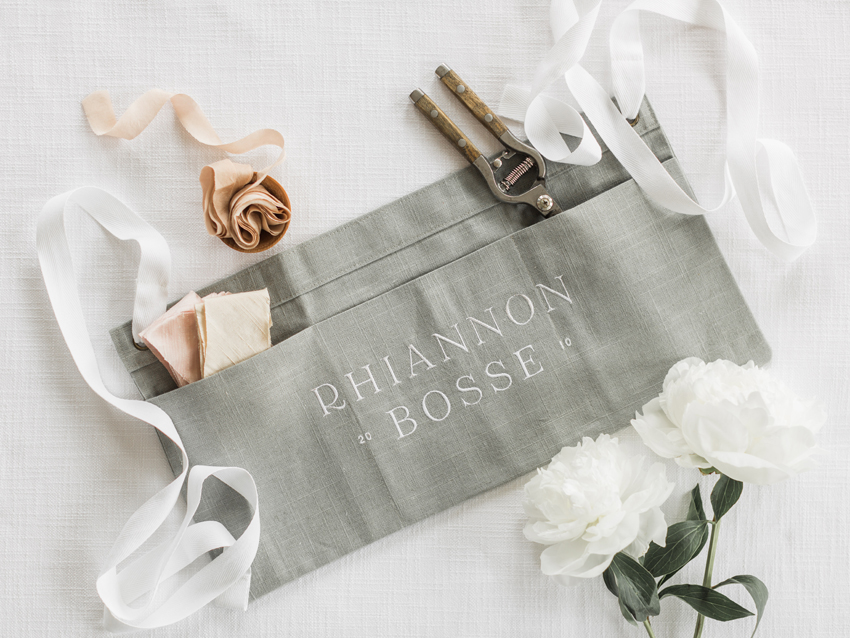 AND BEFORE I WRAP THIS UP! I have a fun giveaway for you. Really! For ALL of you!
The Rhiannon Bosse Rebrand Launch Giveaway
FOUR of you will win one of these bundles of Rhiannon's Favorite Things. I have bundled them to appeal to the very diverse readership I have so while I will select the four winners at random, I will make sure the gifts are appropriate to the people receiving them. My intent is for a business woman, mother, lifestyle connoisseur and bride-to-be reader to each win one of the bundles packed with such intentional and special products. So what's included you ask?
FOR THE BUSINESS OWNER
1 / A new edition Simplified Planner from Emily Ley
2 / A $25.00 Starbucks giftcard (for those out of home work days!)
3 / An hour of virtual business consulting with yours truly
4 / A 6-month undated Powersheets set from The Cultivate Shop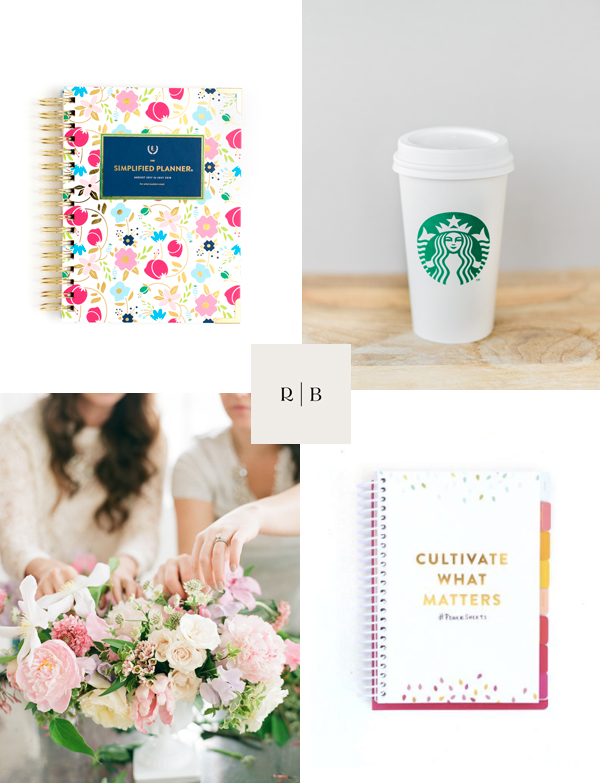 FOR THE NEW MOTHER
1 / A customized birth announcement pillow handmade from Parris Chic Boutique
2 / Cozy cotton pajama pants from GAP for ultimate post partum comfort
3 / Detox & Calm sea salt bath soak bundle from Herbivore
4 / A black and white unisex cotton Little Unicorn three pack swaddle set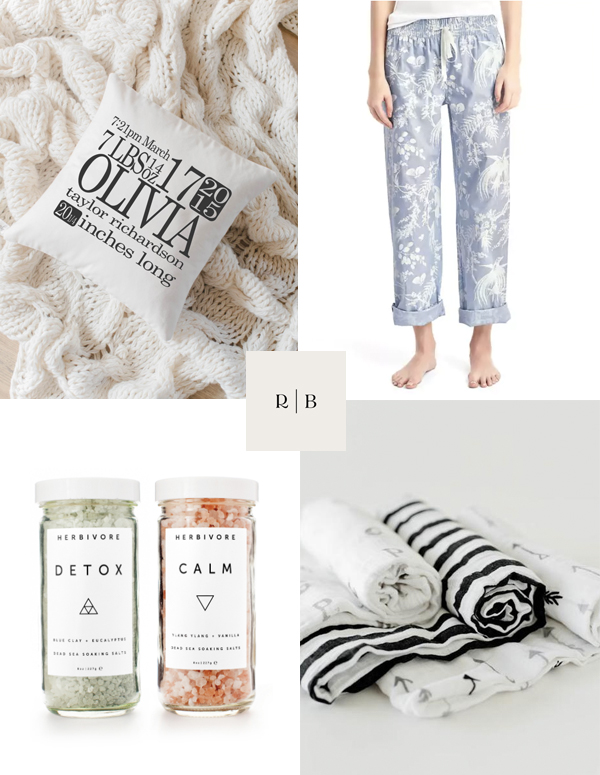 FOR THE LIFESTYLE CONNOISSEUR
1 / A limited edition Voluspa Cut Glass Jar Candle in Mokara
2 / Kate Spade's all in good taste coffee table book
3 / 'Freshly Picked' Lilly Pulitzer S'well stainless steel bottle
4/ A selection of my favorite Lush Cosmetics products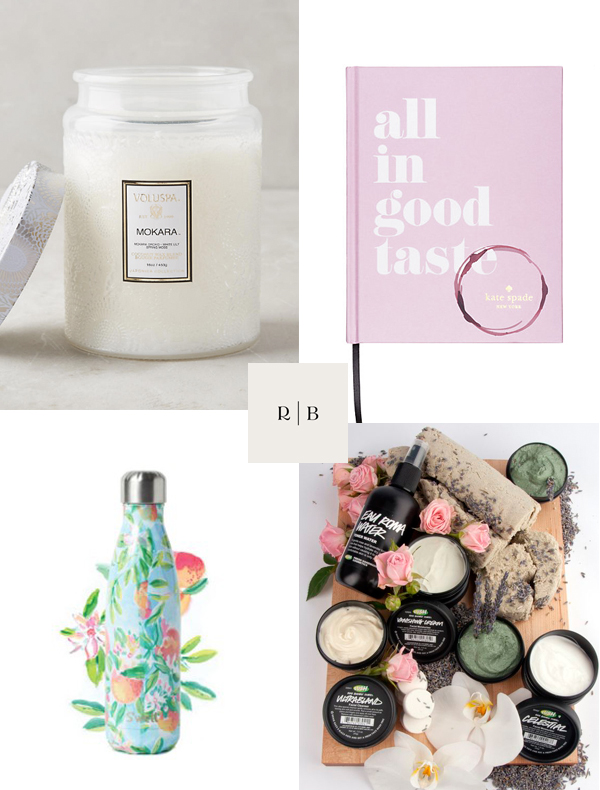 FOR THE BRIDE TO BE
1 / kate spade 'his' and 'hers' white calligraphed luggage tags
2 / An 'Oh Happy Day' prompted journal from Southern Weddings
3 / A medium size Plum Pretty Sugar flutter robe in 'SPELL'
4 / 'say yes' kate spade mrs gold studs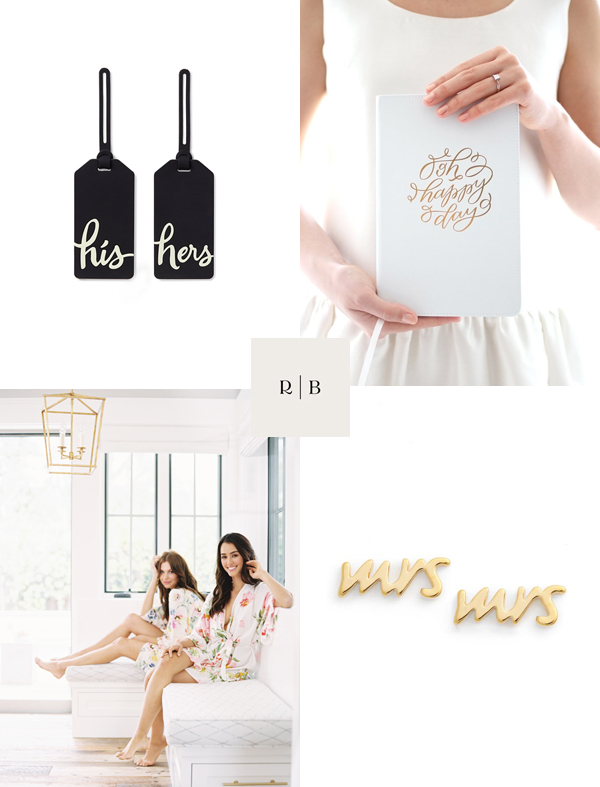 And here's where you can enter!
The giveaway ends May 19th, 2017 at 11:59pm EST. When time expires, I'll choose the four winners, email them directly, and announce them on social media. Please be sure to leave a comment below with the bundle you would most love to win.
Finally, from me to you, thank you. I'm so grateful you're here whether you stopped by in 2009 or just this morning.
With love, Rhiannon