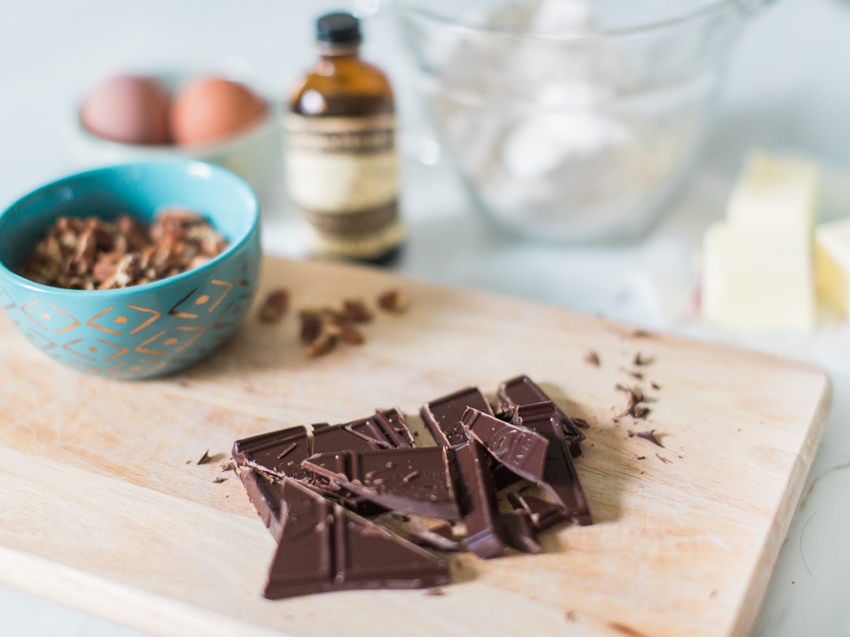 Long before my event planning company was a reality, my days were full of baking cups, chopped chocolate, and flour. Before my hands were full of fresh flowers they were often found maneuvering a mixer or chopping bittersweet chocolate into perfectly imperfect pieces. In my early twenties I used to dream of the day I'd own my own bakery, but now as I enter my 31st year I can't seem to stop dreaming of a house filled with more children. How our lives change and evolve in what seems like the blink of an eye, right?
This banana bread recipe has been my go to since 2008 when I was a month away from graduation and thought to cleverly advertise my baking services on my university's services forum board. A professor in the chemistry department purchased a loaf for a dinner party he was hosting that evening and to this day I have to laugh a bit. Shocked that someone was interested in my baking services (and even more shocked that someone would actually buy an edible item like banana bread from a random student online), I poured my heart and soul into that loaf, made a sweet little label for it, and biked myself and the loaf to the professor on campus for I think $20.00.
While my baking days are far and few between now, I still love to whip up a loaf of banana bread every now and then (or I enjoy baking muffins using this same recipe I created myself; see my note below). This recipe is a treasure, and these beautiful photos from Samantha James Photography will have you in pursuit of overly ripe bananas so you too can make your very own loaf.
Scroll down for the recipe, directions, and really lovely imagery.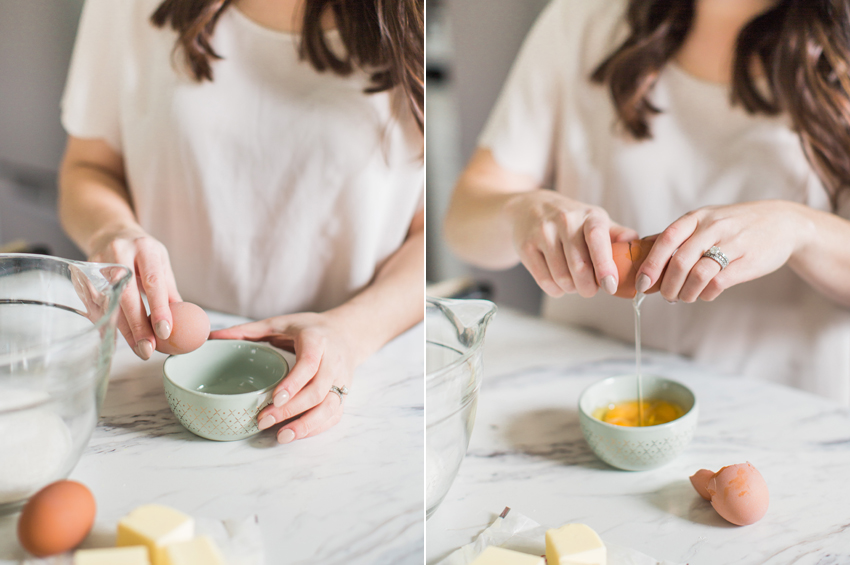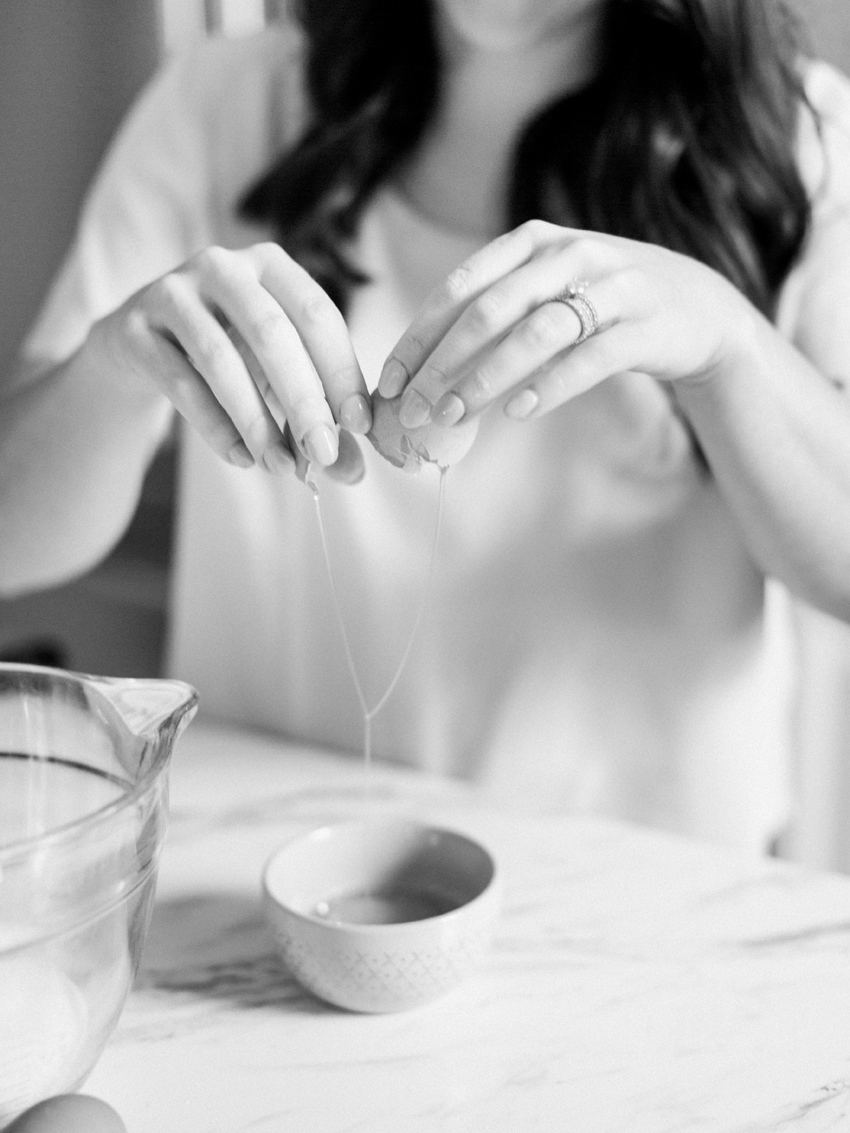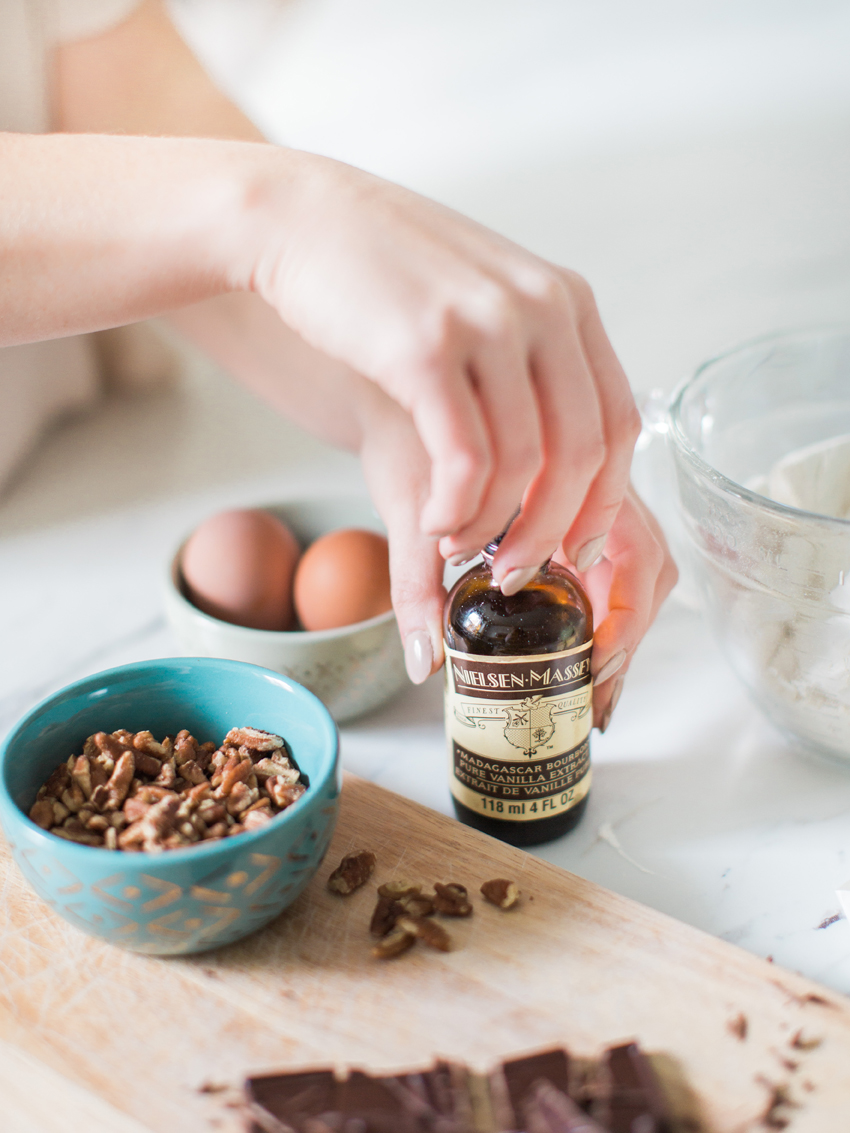 Nielsen Massey vanilla is the best in my opinion. You can get it at Williams and Sonoma.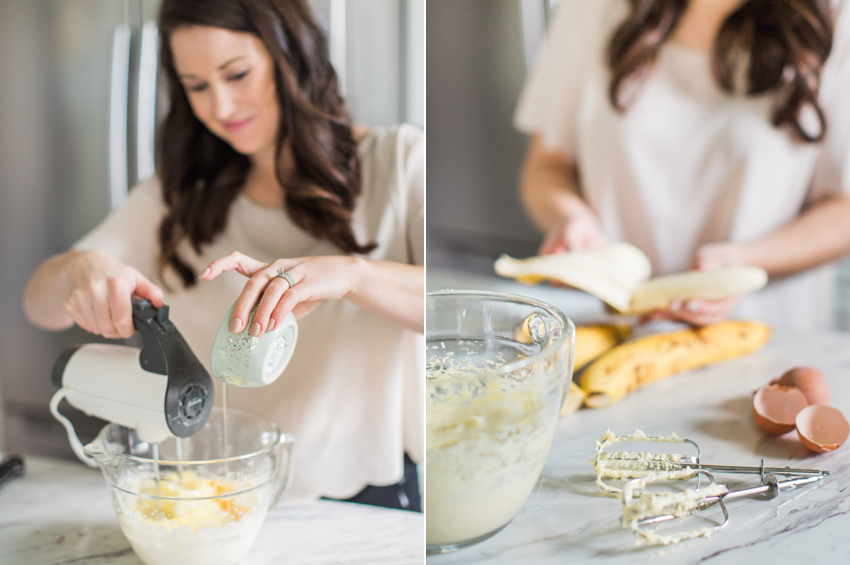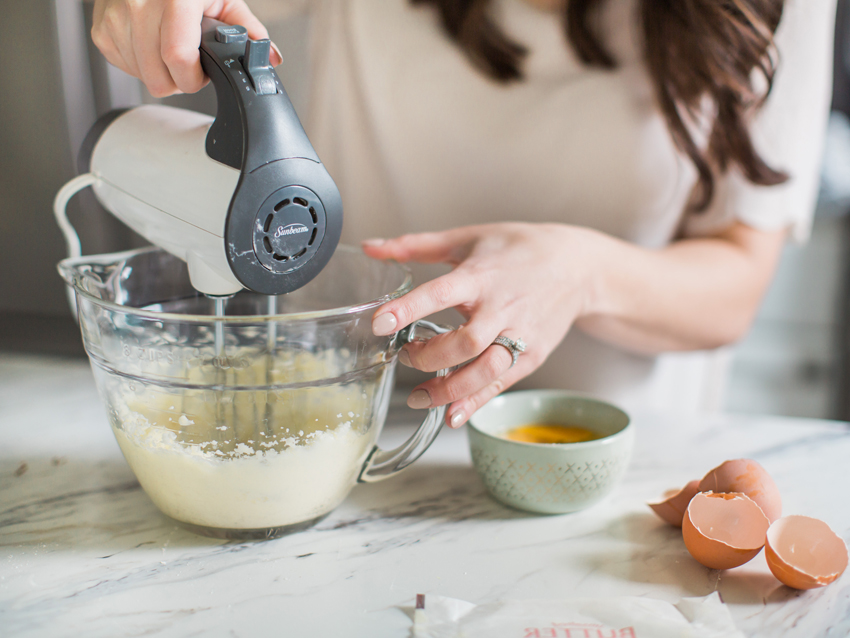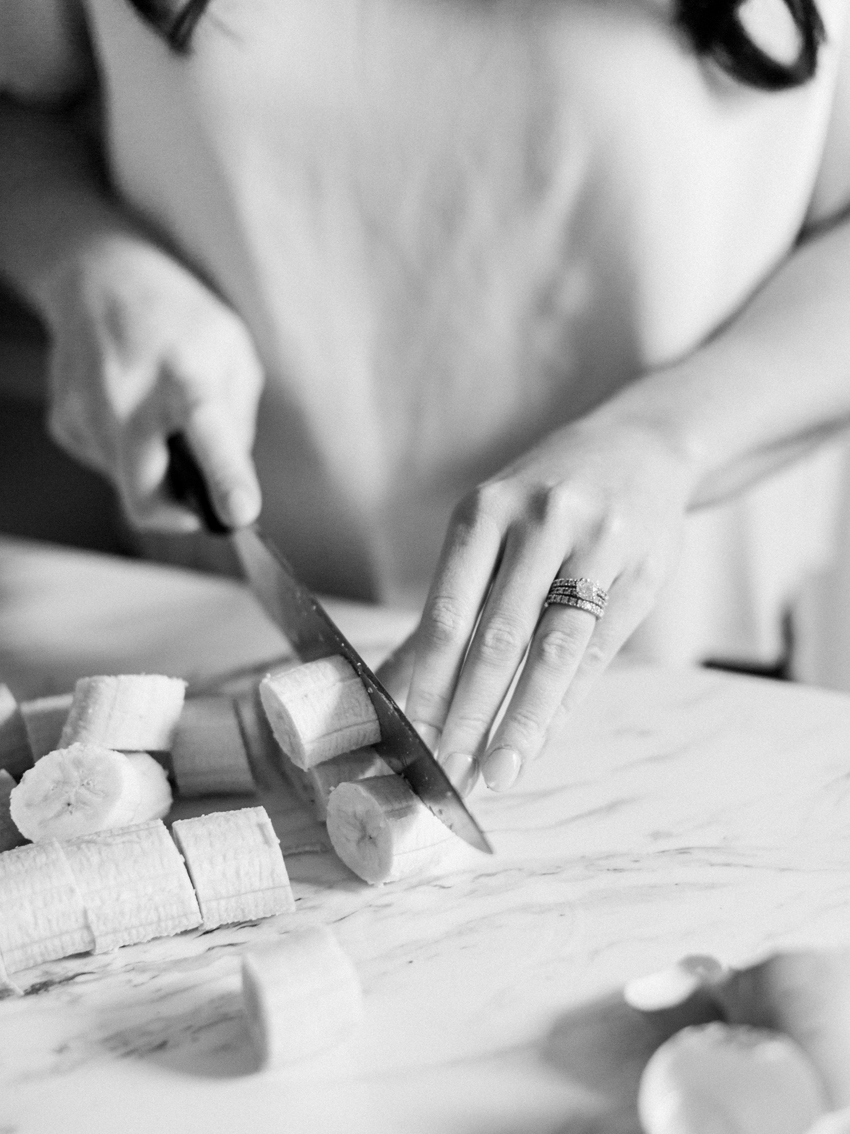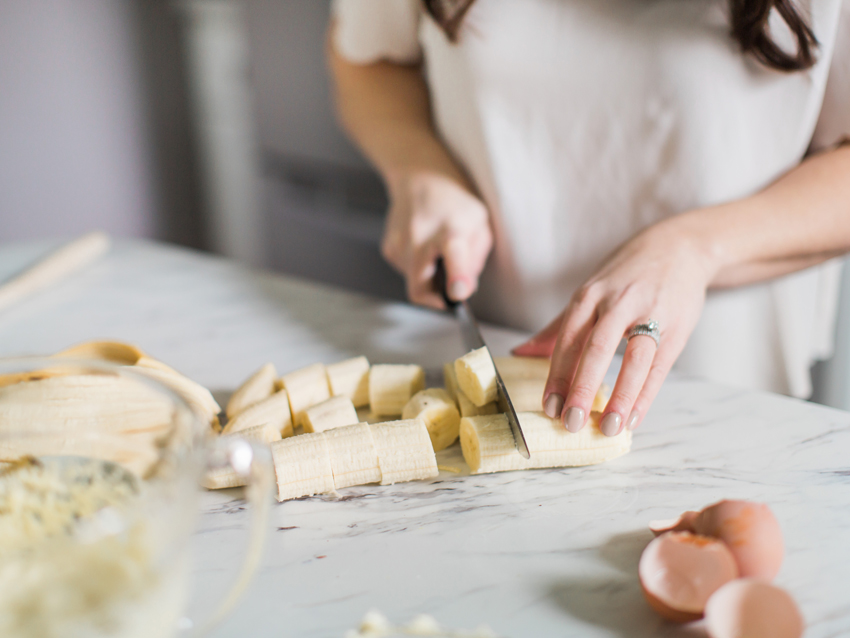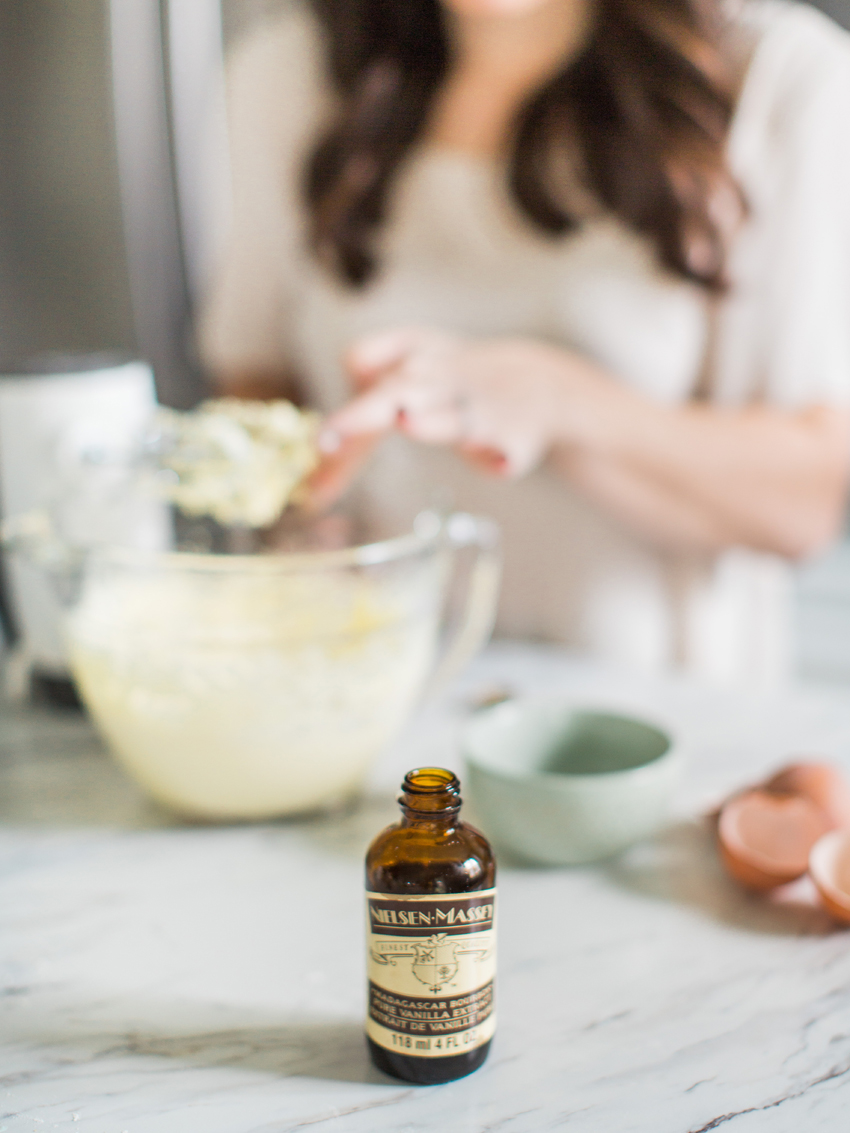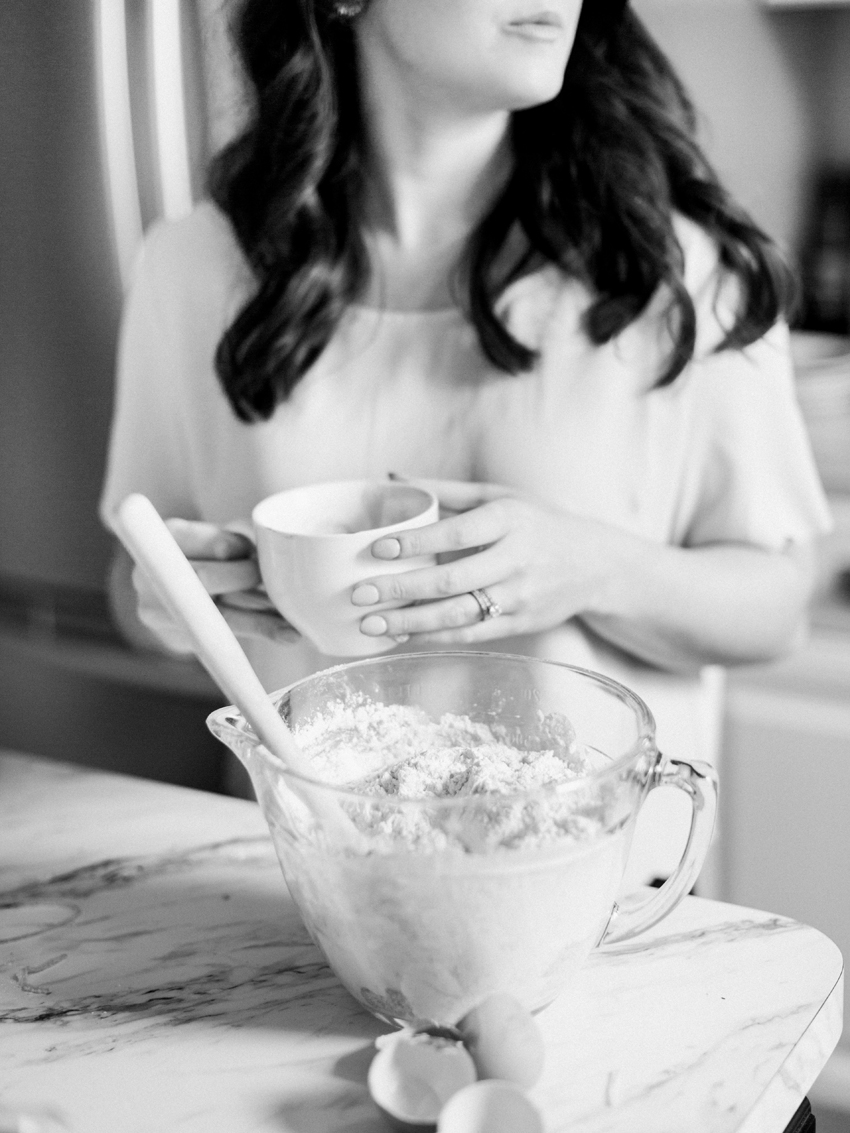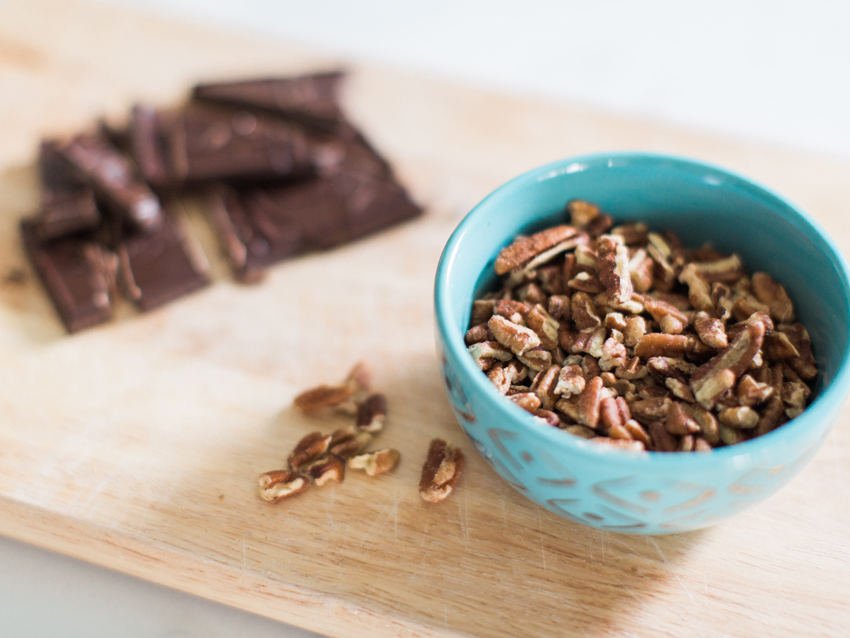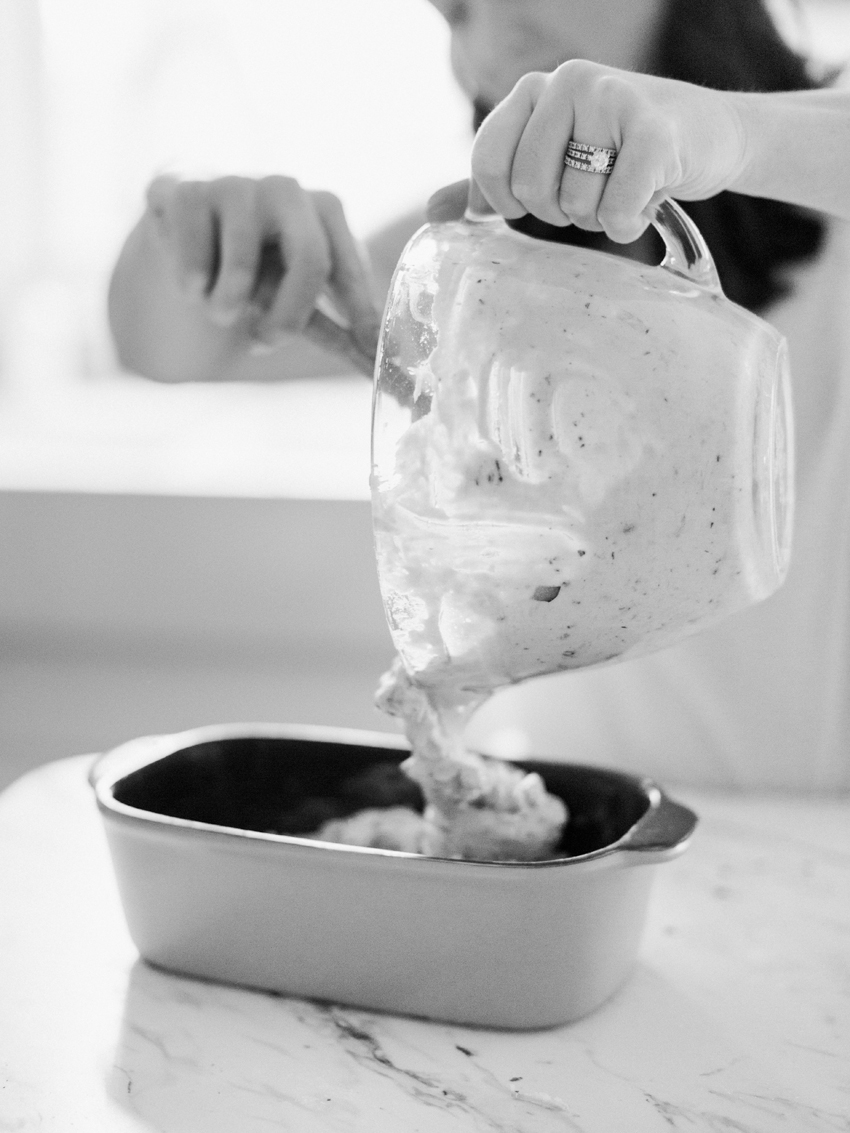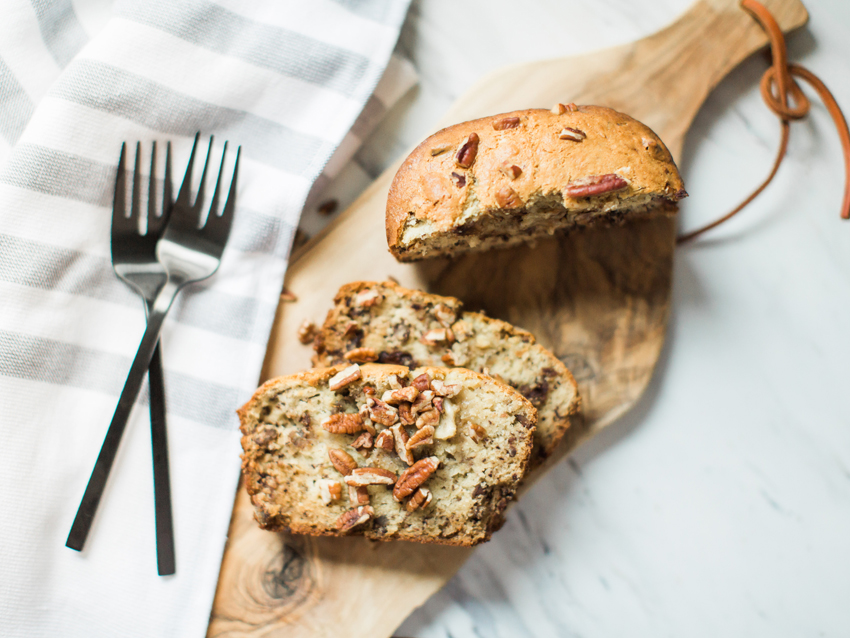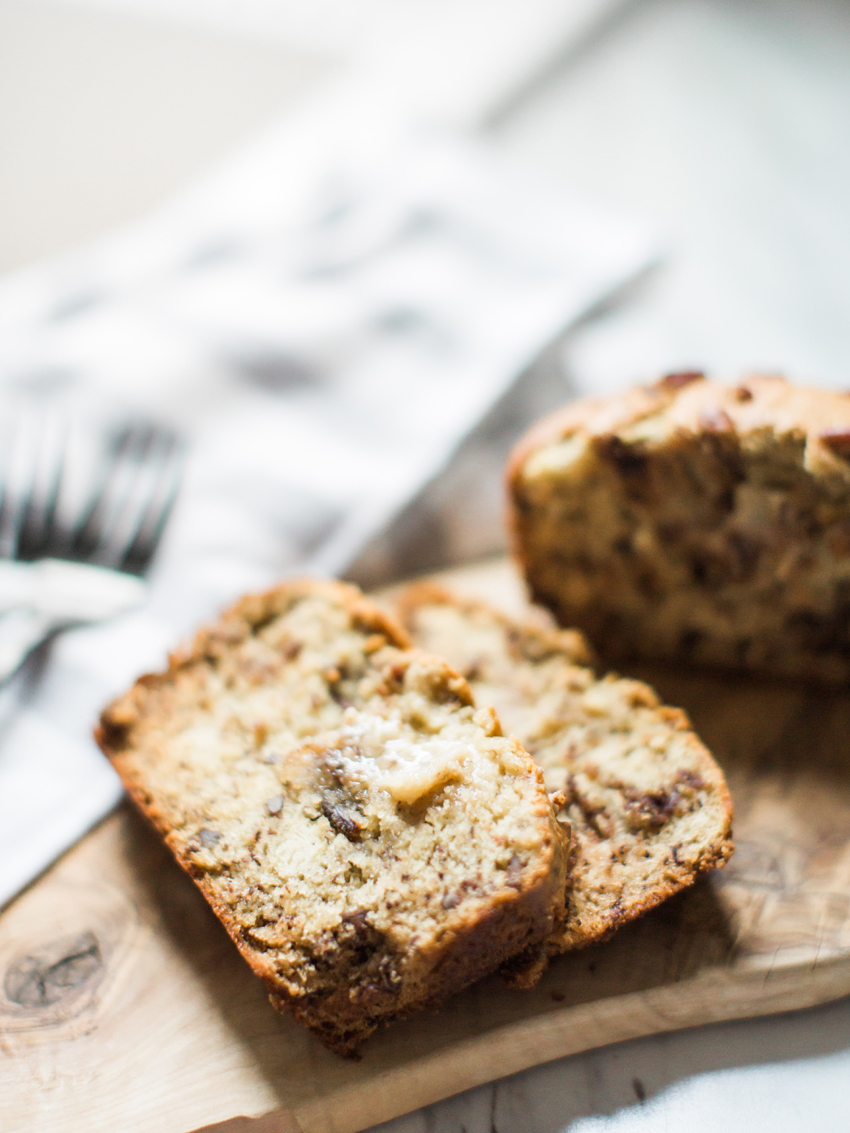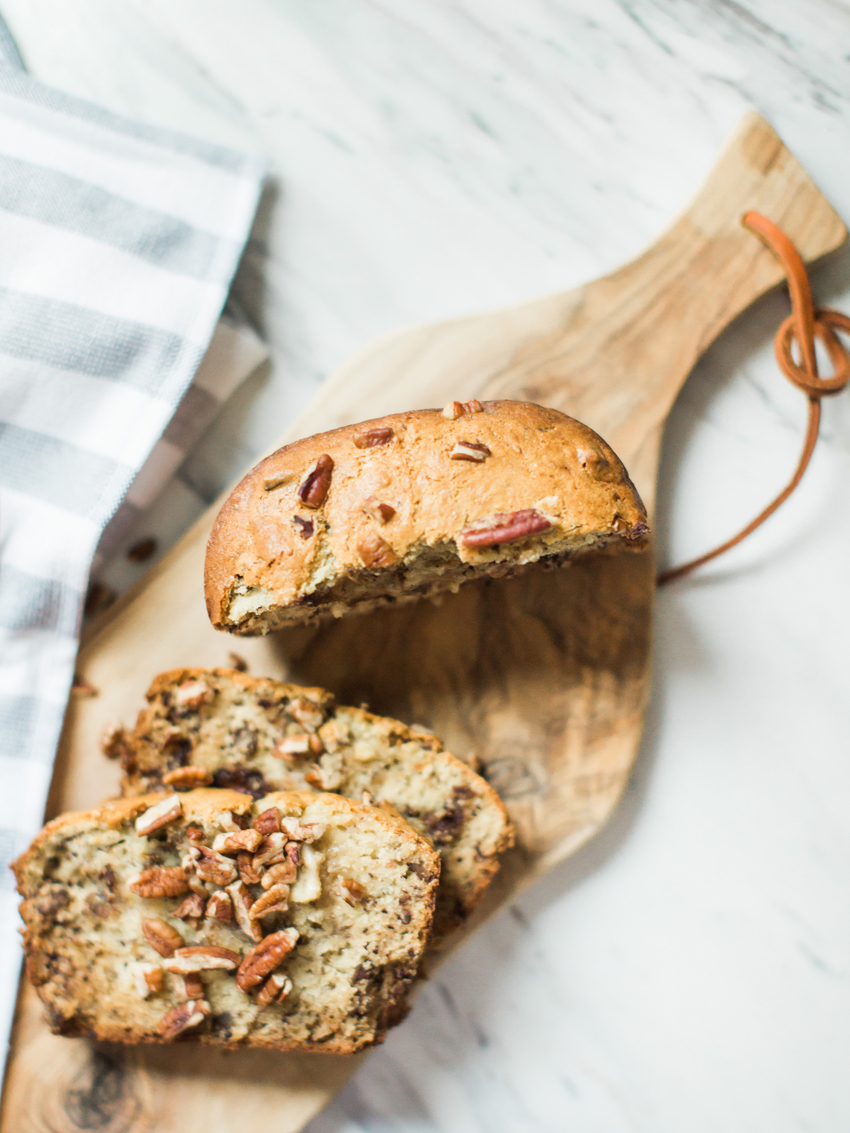 The Best Banana Bread
1 cup overly ripe mashed bananas
1 1/2 cups enriched all purpose flour
1 cup of granulated sugar
2 eggs at room temperature
1/2 cup of whole sour cream
1 stick of butter at room temperature
1 tsp baking soda
1/2 cup of toasted pecans (or walnuts)
6 oz of chopped bittersweet chocolate
a dash of salt
a dash of vanilla
Preheat your oven to 350 degrees. Grease a standard sized loaf pan really well with butter or baking spray and set aside. In a small bowl mash together about 3 to 4 overly ripe bananas to get a cups worth of mashed bananas. In a separate medium sized bowl combine your butter, sugar, and vanilla with a hand mixer until creamy about 3 to 5 minutes. Beat in your eggs one at a time, stopping to scrape the sides of the bowl as you go and ensuring the mixture is combined.
Add in the flour and baking soda and mix until combined. Fold in the sour cream, toasted nuts and chopped chocolate by hand making sure not to overly mix everything together. Pour the batter into the greased loaf pan and top with the handful of toasted nuts. Bake in the preheated oven for an hour, give or take ten extra minutes or until the very middle of the loaf is cooked all the way through. The top of the loaf will get very toasty and brown before the middle is cooked so don't fear you're burning the top. Let the loaf cool in the pan before wiggling it out. Enjoy immediately or wrap tightly and enjoy it within a few days for maximum freshness.
You can also use this recipe to make banana muffins which I actually like better because the muffins cook a little bit more evenly than the banana bread loaf does. And it's super easy to grab a muffin in the morning versus cutting up a piece of loaf but either way, you can't and won't go wrong. The flavor in the bread is sweet but not sugary, fluffy but not too heavy. It's delightful.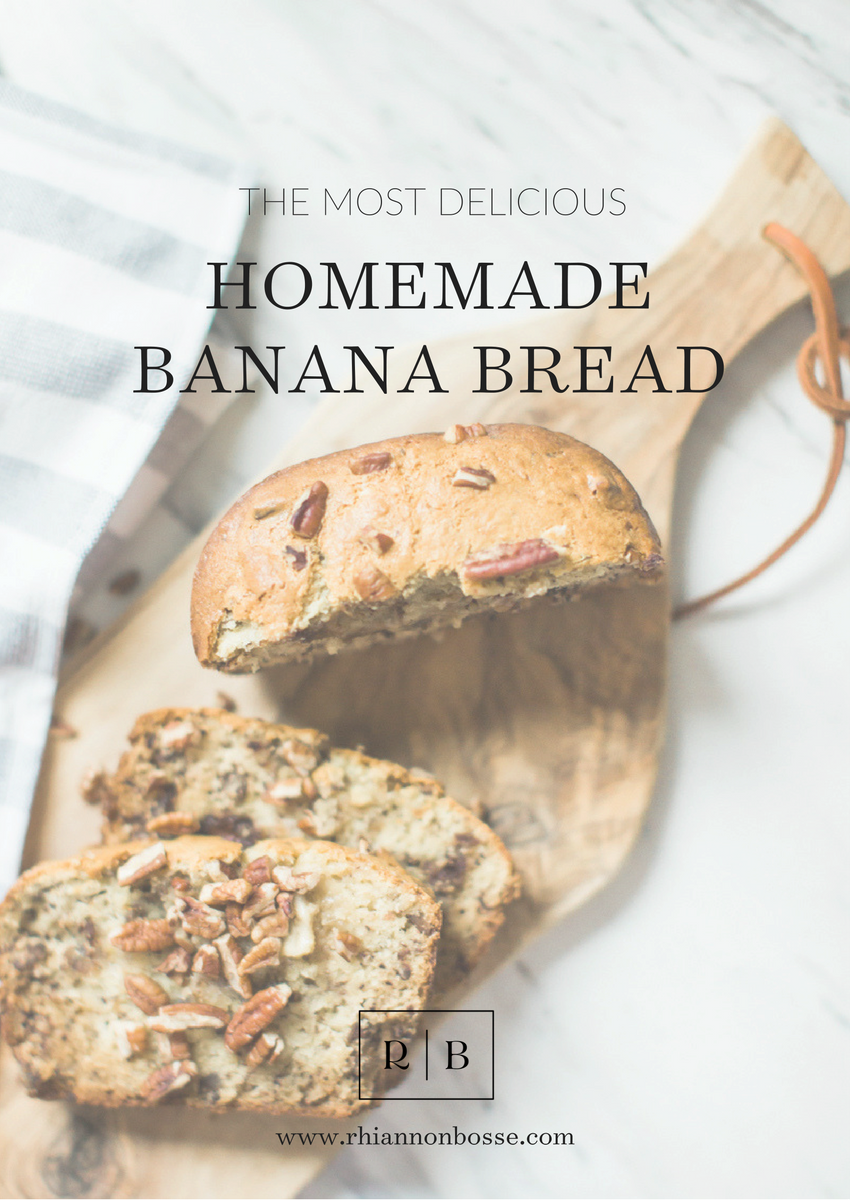 What's your favorite kind of baked loaf? I'd love to know and enjoy your go-to-recipes!