Once upon a time, exactly eight years ago this weekend to be exact, this very blog you're reading was devoted entirely to baking. My fresh out of college, 22 year old self had aspirations of being a television reporter intertwined with big dreams to run my own bakery; imagine THAT career path! I had all sorts of things I wanted to achieve and the majority of them at the time revolved around sugary goodness. How things can change in the span of a year let alone eight is both fascinating and humbling. Eight years have felt like a lifetime!
Yet I have to laugh at my past baking dreams because in all honesty I'm actually not the best baker. And Andrew does 95% of the cooking in our home because he's really good at it. While I'm fairly confident I'm now making better use of my gifts as an event planner and floral designer, I do have a handy little recipe in my back pocket for fail-proof and delicious cupcakes. The highlights about this recipe include it's easy, interchangeable with whatever box mix you love most, makes a two dozen plus batch of cupcakes, and best of all, incredibly yummy.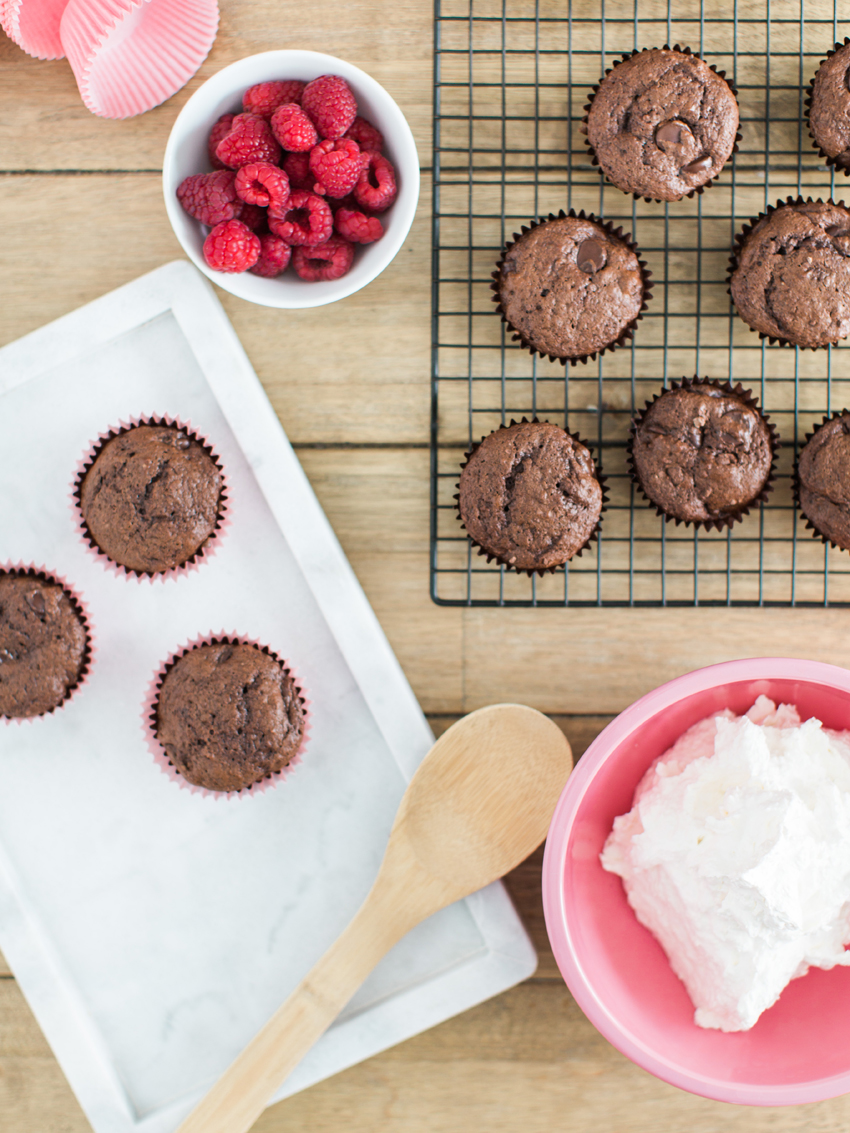 Enjoy these beautiful (and fun!) photos by my friend, Sam just in time for Valentine's Day!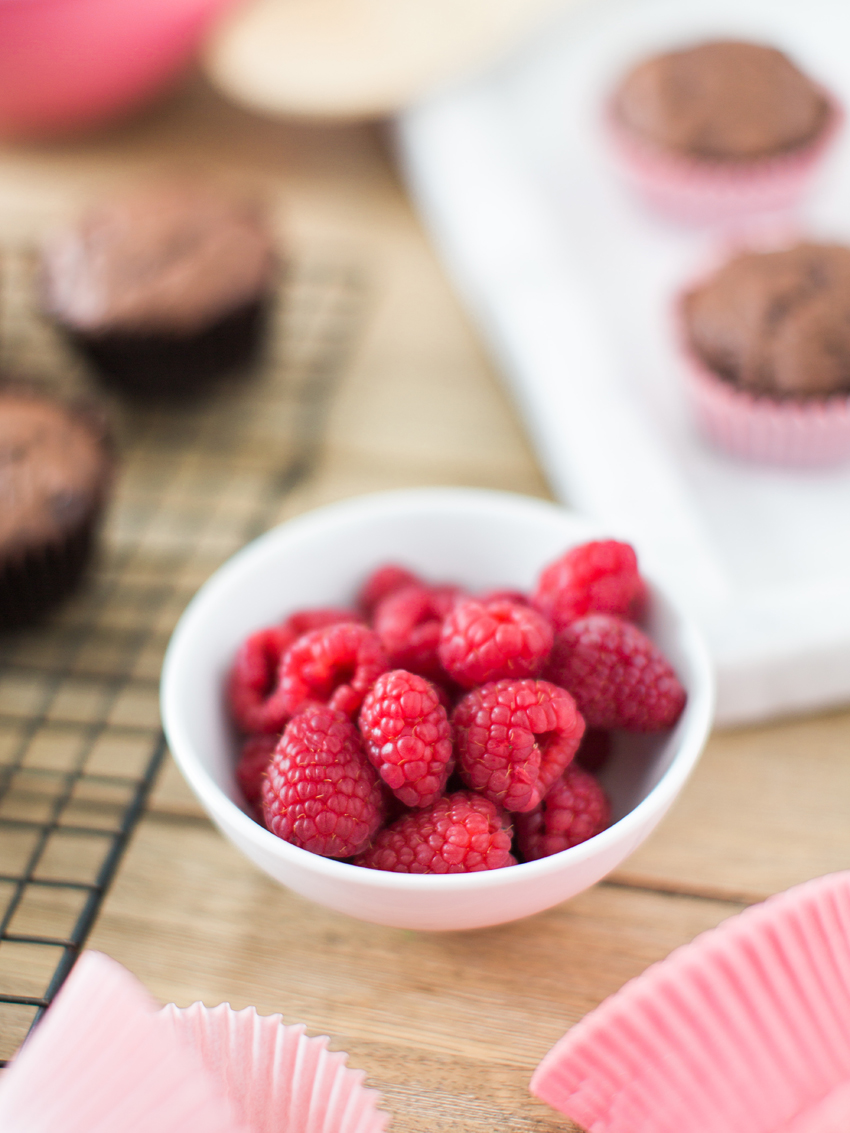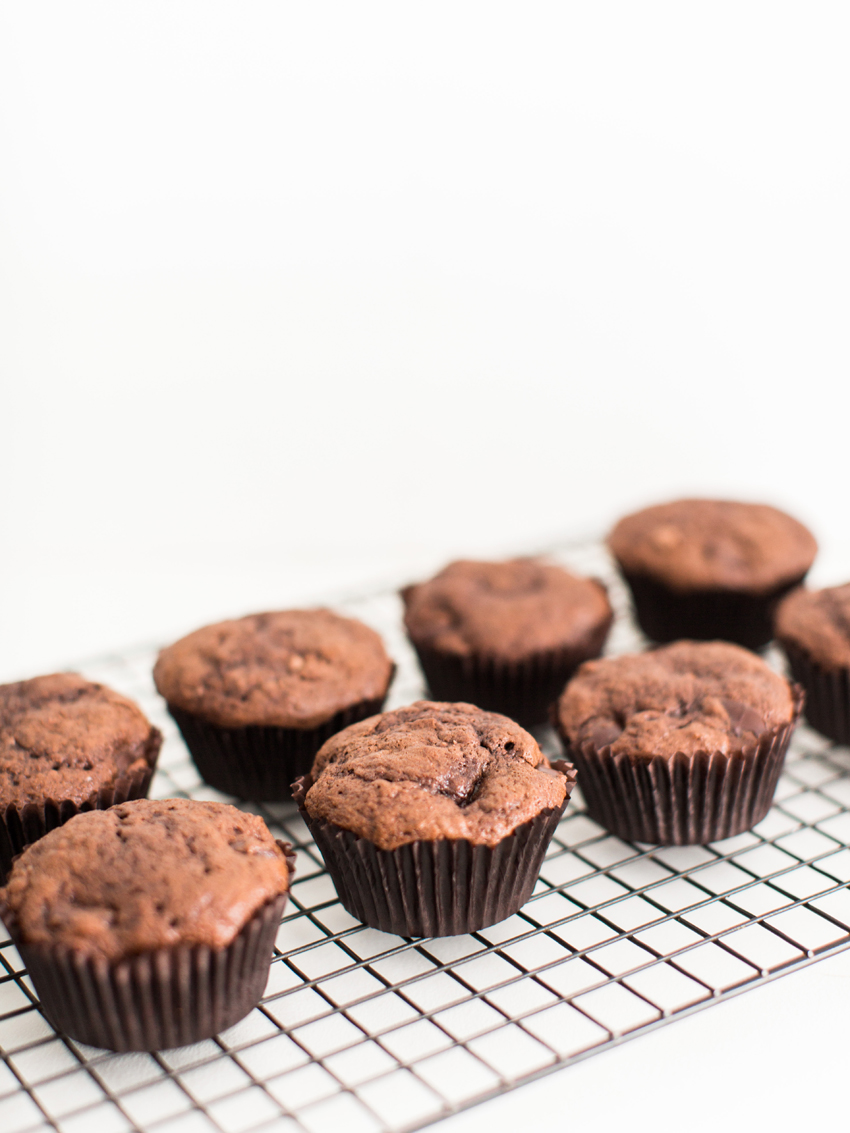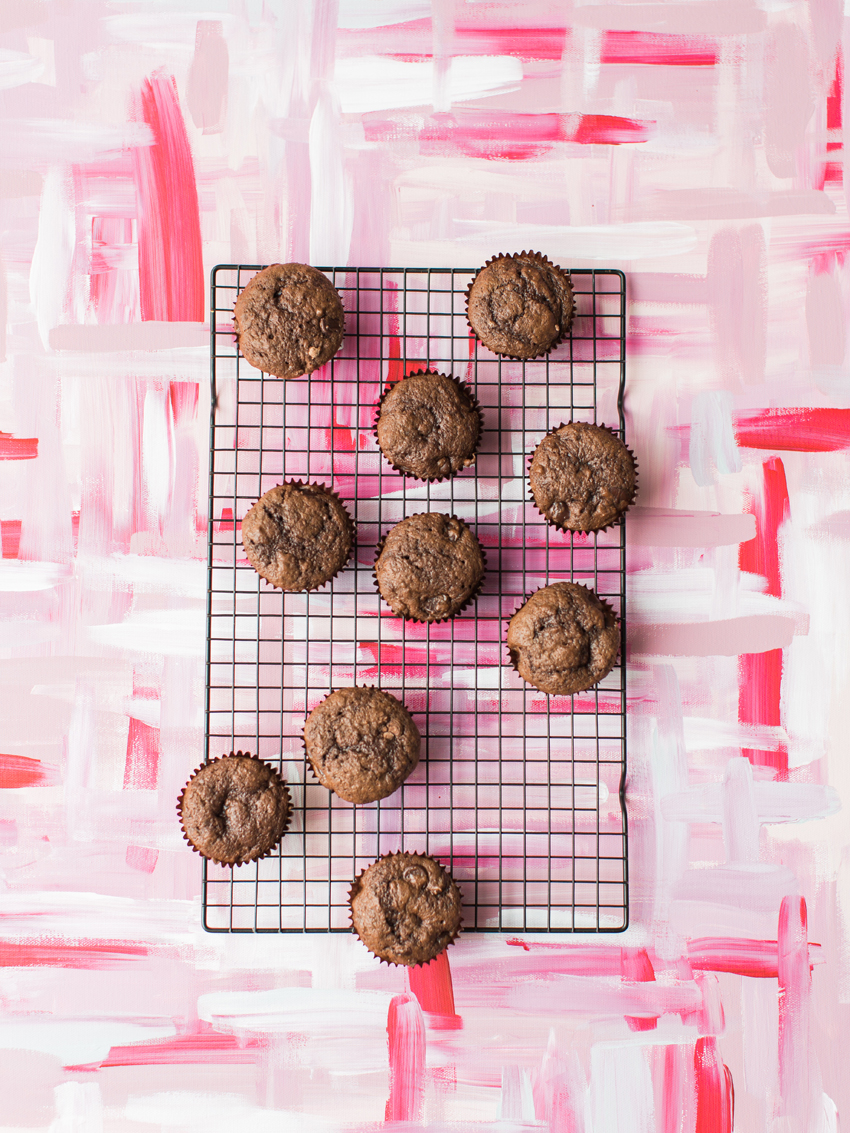 The canvas in the photos is one I painted myself. As a creative person I find a lot of pleasure in painting and had fun creating this bright and fun piece for the project. I'm thinking it will be a sweet gift for my niece who will be turning 7 this spring (but also secretly figuring out how to turn that print into wrapping paper).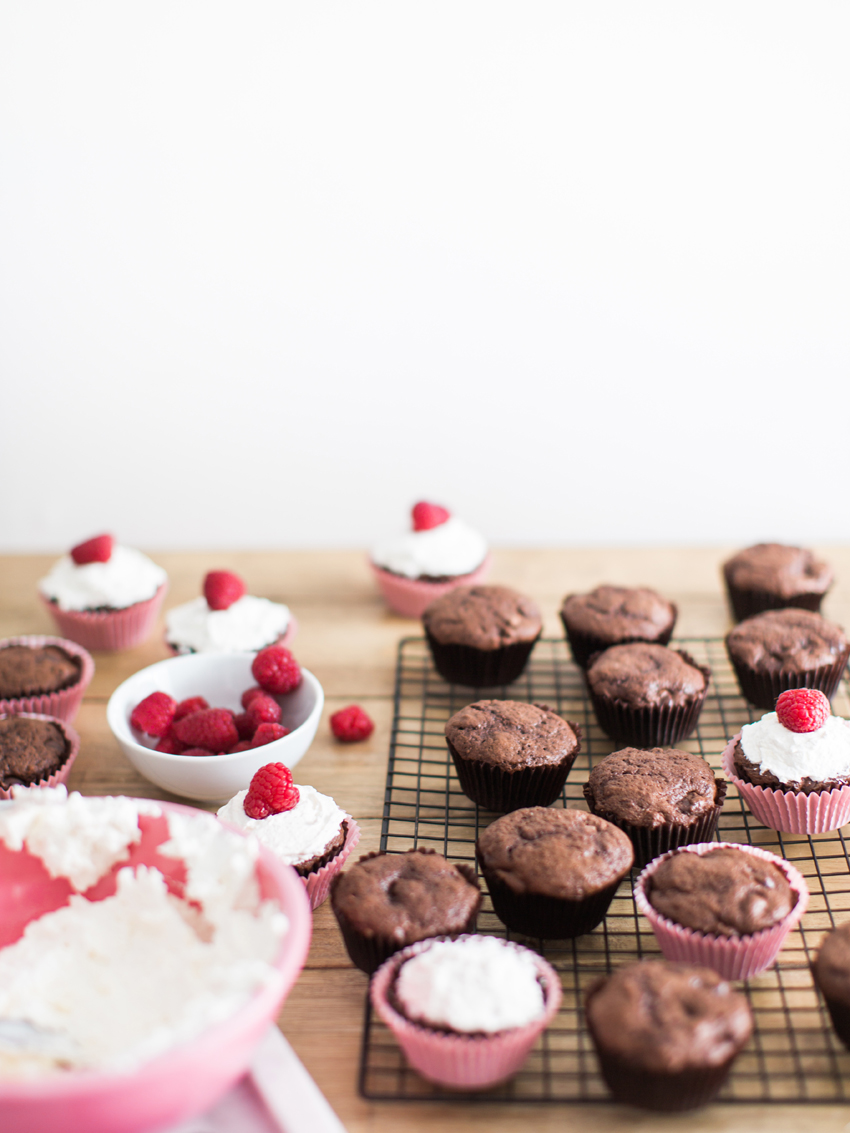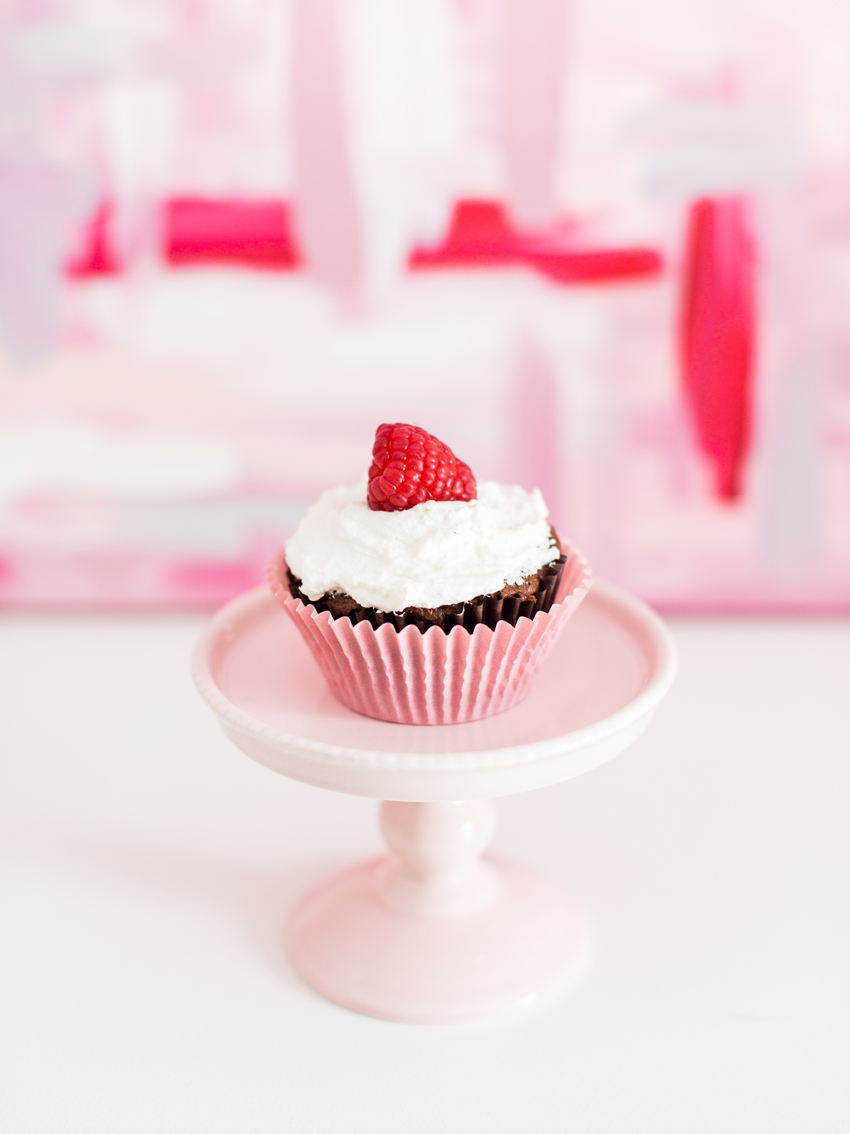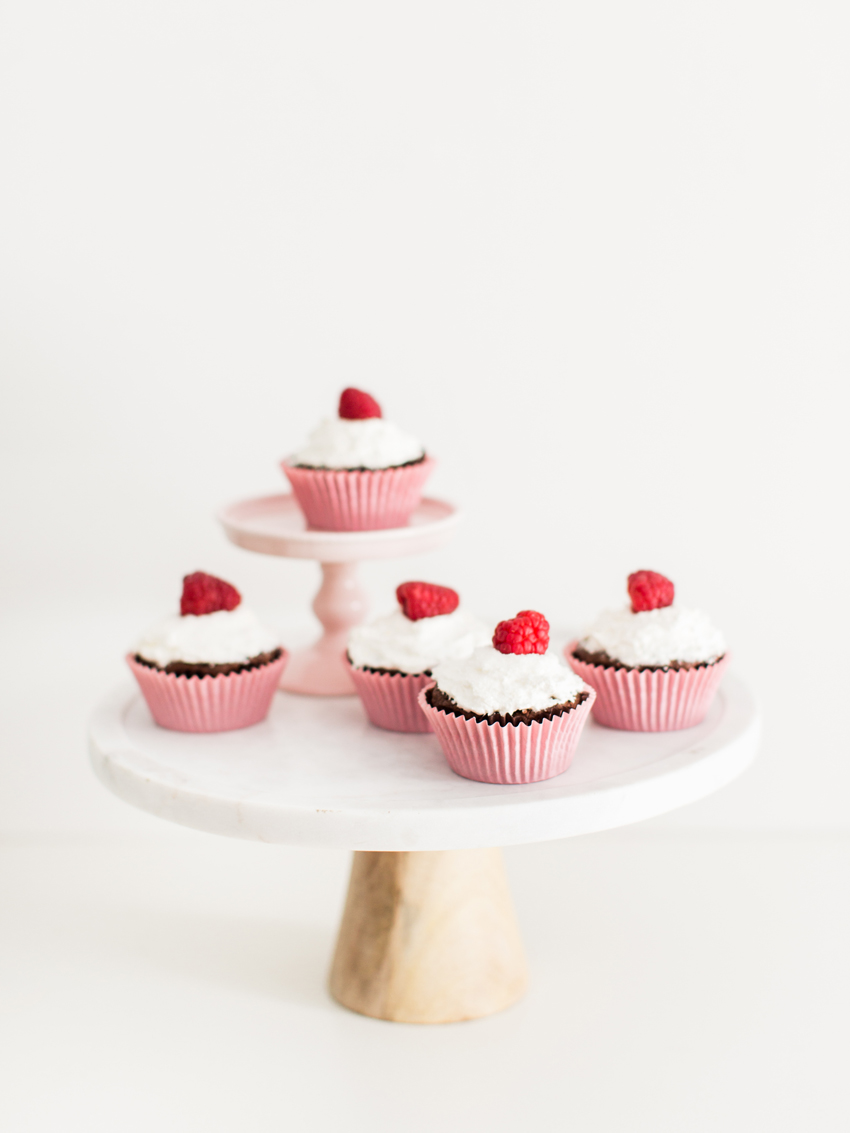 Fuss-free Chocolate Cupcake Recipe
FOR THE CUPCAKES
1 box of devil's food cake mix
1 small package of chocolate instant pudding
4 eggs at room temperature
1 cup sour cream at room temperature
1/2 cup vegetable oil
1/2 cup warm water
1 1/2 cups bittersweet chocolate chips or chopped baking squares
FOR THE FROSTING
1 tub of regular Cool Whip
6 ounces of white chocolate baking squares
Directions
Combine all of dry ingredients, minus the chocolate chips, in a big bowl and stir to combine. Add in your wet ingredients with the exception of the sour cream, one by one, beating with a hand mixer on medium speed until combined. Fold in the sour cream until combined well, followed by combining in the chocolate chips. In a prelined cupcake pan, fill your liners a little more than halfway with spoonfuls of the batter. The more you put in your liners the more the cupcakes will rise; and be aware these cupcakes can get pretty big and fluffy. For the cupcakes in the photos we filled the liners up a tiny bit under halfway so you can get a feel for how they bake. Bake at 350 degrees for 20 to 25 minutes or until the tops spring back when lightly touched.
To make your frosting, completely melt your chocolate baking squares in a glass bowl either in the microwave, stirring every 20 seconds OR in a double broiler over the stove. Once the chocolate is completely melted, fold in the entire tub of Cool Whip and mix until a ganache-like texture is achieved. The white chocolate doesn't seem to create the same texture as dark chocolate does (when you use bittersweet chocolate baking squares) so if you love chocolate and want a really exceptionally smooth and delicious frosting you can try that route instead. We took the white chocolate route to make the cupcakes a bit more visually appealing in the photos.
Be sure to let your cupcakes cool completely before frosting. Top with a raspberry or whatever else you'd like!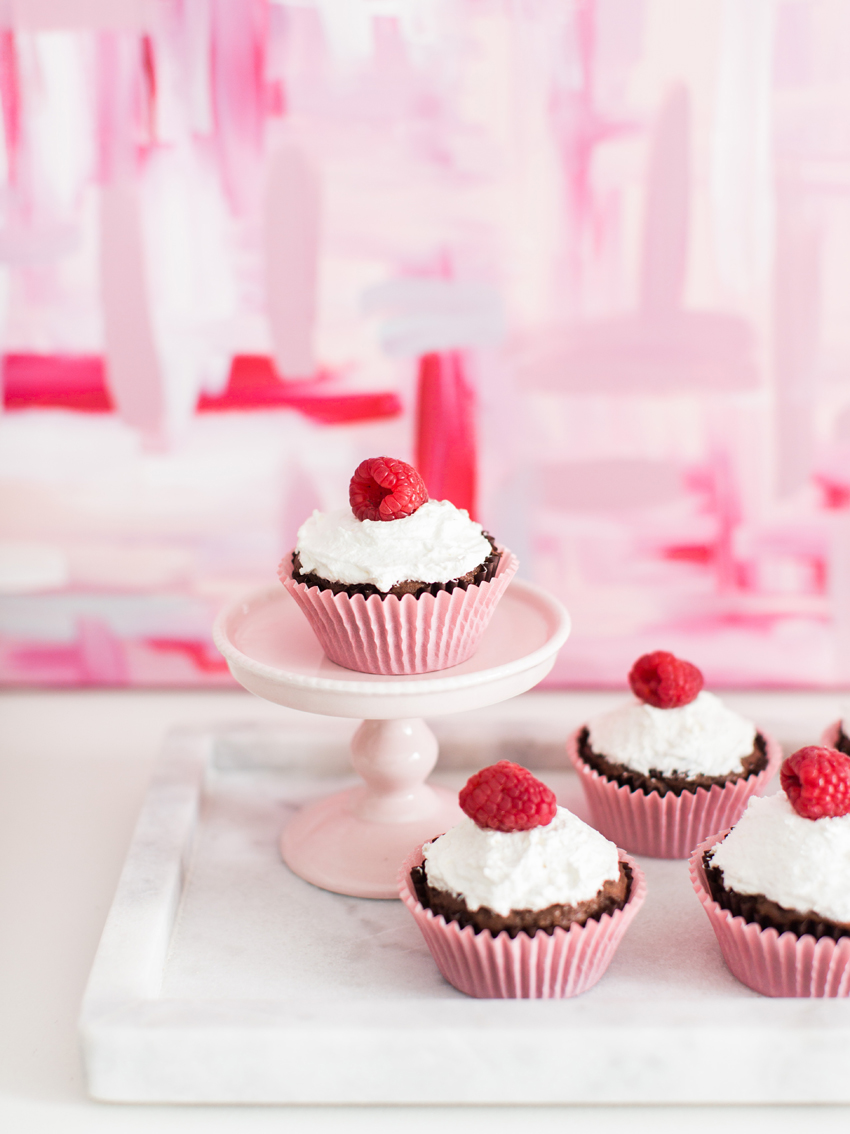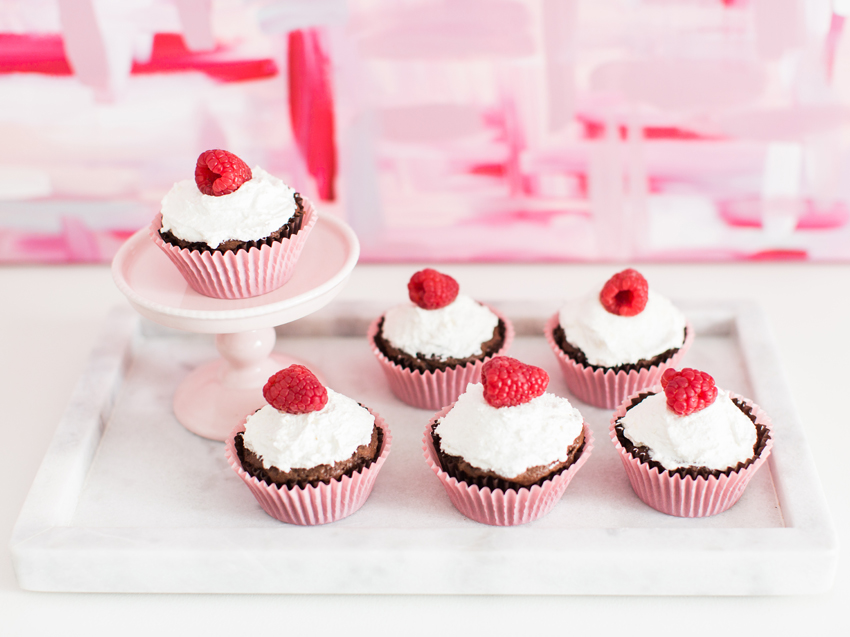 Happy Valentines Day weekend, everyone! I hope it's filled with such love. Xoxo