Payge + Matt
I'm not sure where to even start with a preface to this wedding.

There's so much I can say about Payge and Matt, the planning process I came out of planning retirement for, the exciting and bright design plan the bride and I collaborated on, the team who travelled with me across two states to make this wedding happen, and the professionals who worked tirelessly behind the scenes like a well-oiled machine. There are endless stories to tell and they are all great stories! This was a wedding hat came together with very few hurdles, if any, and as someone who manages so much of the behind the scenes where hurdles are common, this was a great delight.

As for Payge and Matt, our bride and groom, they are such a treasure to me. Payge is the beauty and brains behind Wink Digital, the agency responsible for the RBC website and the RB Soap Co. online shop. Over the last six years she's become a friend through endless creative projects and the various correspondence those projects have required. I've known of Matt through these conversations (he also works at Wink alongside Payge) and knew perhaps more than Payge did initially, that they would end up together like this. When I made the decision to close the planning side of my business in 2019 Payge made sure to remind me that when the time came for her to plan a wedding I would be the one to do it. And I did. Thankfully. Because I cannot imagine the honor going to anyone else.

The result of those efforts is captured in the following images from Dawn Derbyshire. You'll see a lot of color, pattern, texture, and vibrancy, which is no coincidence. Payge's personal and professional aesthetic is very bright and incorporating that through every part of the wedding - from attire and and stationery, to linens and florals, to even the spectacular wedding cake - was our number one focus. With a lot of intention and taking big risks, we couldn't be more thrilled with the way this celebration came together.

Payge and Matt, we love you! That's all. Let's party again, soon. Say, in December?

Catch more of this wedding featured on Green Wedding Shoes!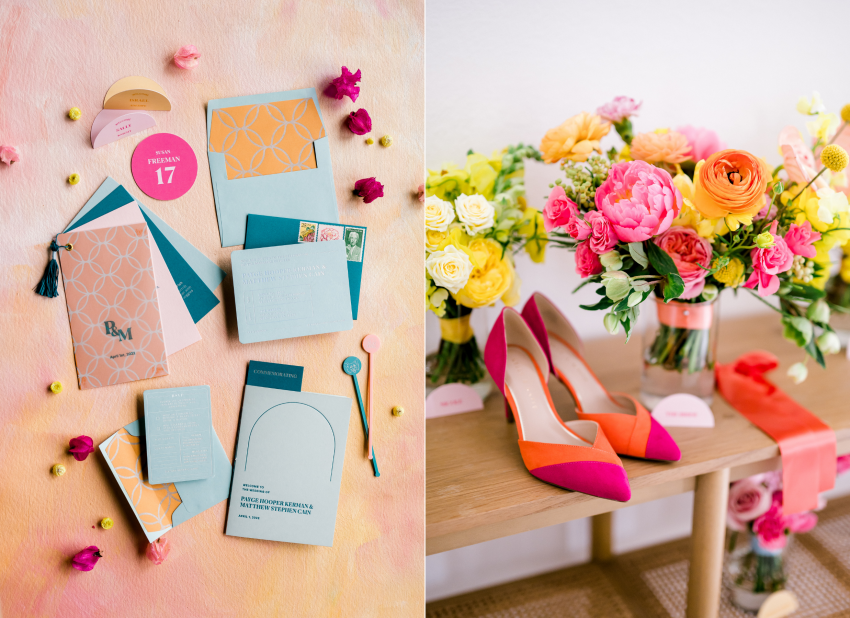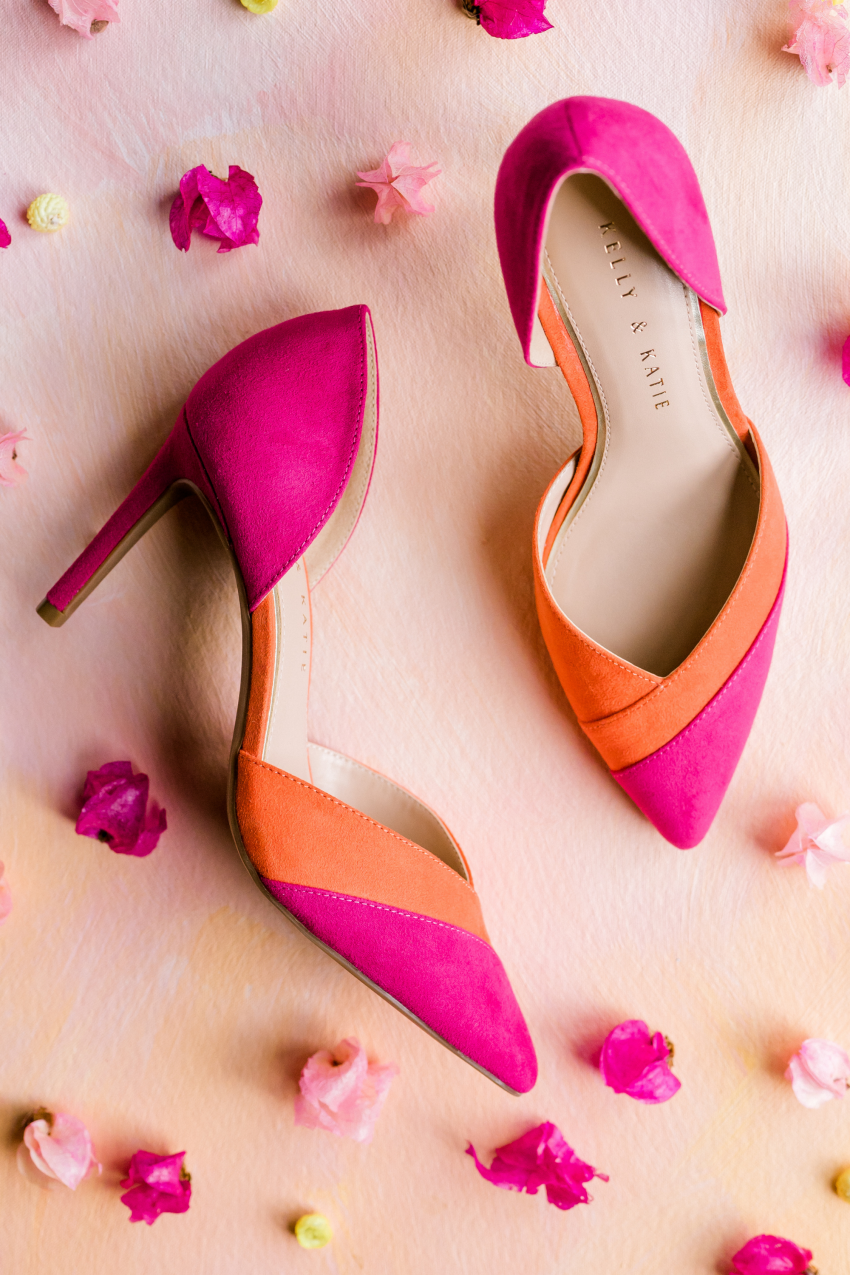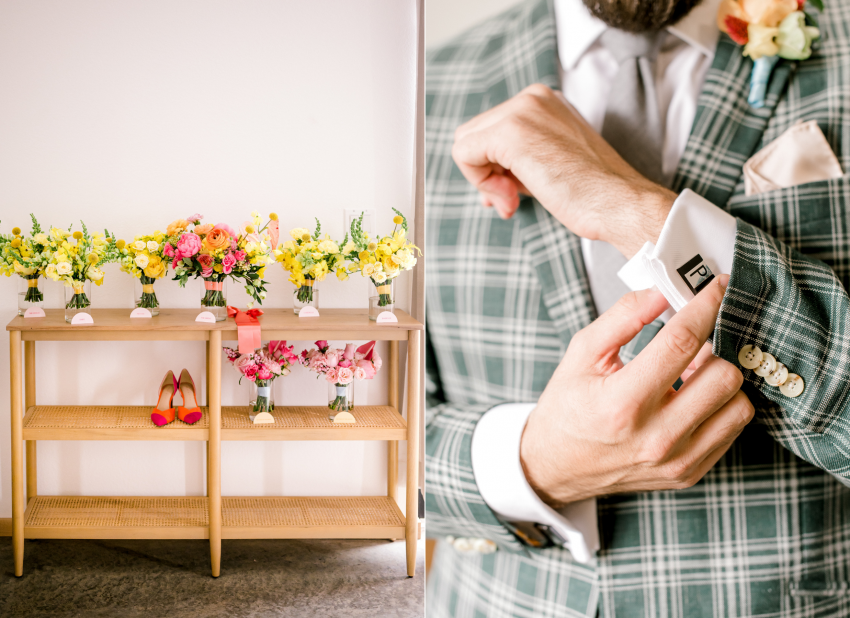 Have you seen a more radiant bride? Payge's Lavienne gown was custom made with a beautiful orange and pink ombre fabric layered underneath her tulle skirt. The gown was paired together with fuchsia and orange heels and a bright colored hair comb tucked into her red locks. It was SUCH a fun aesthetic and really fit Payge's style without feeling overly traditional or stuffy. JL Make Up & Beauty Boutique handled the beauty services for the day and they did a beautiful job!