Third Quarter Progress, 2020 Goals
October 7, 2020
I'm delighted to finally share with you, what unfolded in third quarter! July, August, and September felt really sweet and celebratory for me, an extra blessing I'm very aware of given how many curveballs this year has thrown many. Let's explore the progress made in my four focal areas but first, here is my goal setting plan (this post) and my 2020 vision board as a reference point: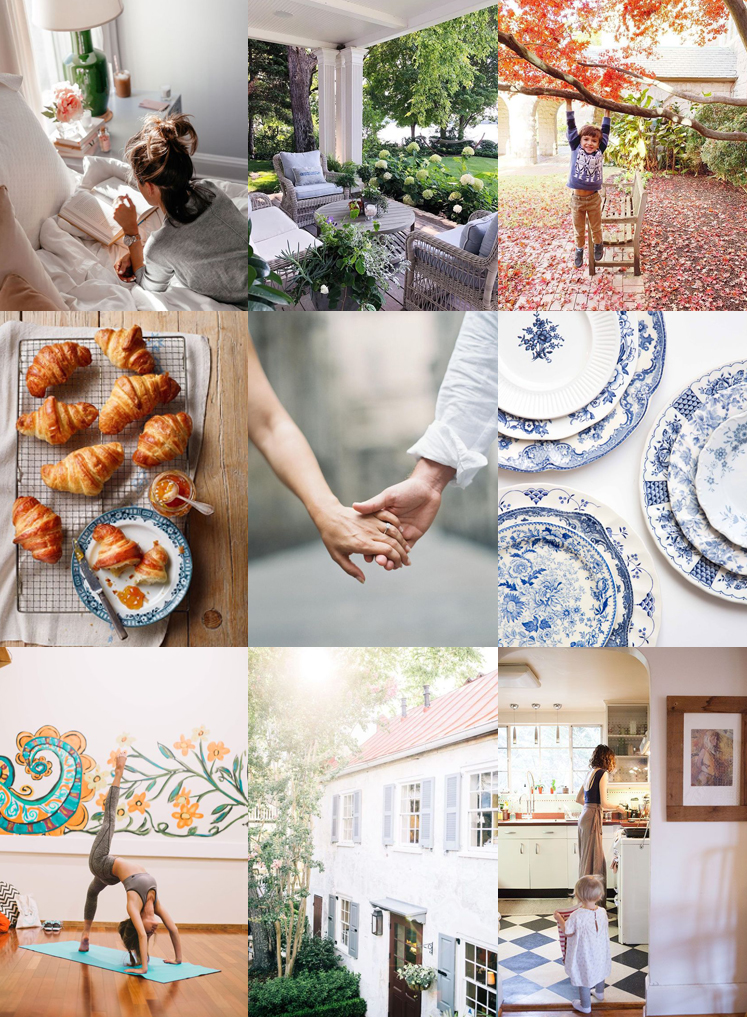 Goal #1: Become a Family Who Loves Nature & Adventure
I can say with 100% certainly that we fully soaked up summer and greatly enjoyed as much time as possible outside as a family. While it's debatable if my boys would consider themselves nature-lovers, I've done an excellent job preparing them to delight in nature and prefer to be outside instead of in.
1. Most of third quarter fell in the peek of summertime so like I mentioned in my second quarter goal recap post, we spent a majority of our time at the beach. As the weather started to cool at the end of August though, we started transitioning to fewer water-related activities and pants and sweaters over swimsuits and shorts. We've went searching for signs of fall lately, enjoyed the start of the leaves changing, and have been getting ourselves to outdoor spaces (like the gardens!) to acclimate to fall-centric outdoor fun. I struggle with the change of summer into fall so if anything, this is a reminder to love the outdoors regardless of the temperature.
2. Our summer garden was a huge hit and I blogged about it here. We learned so many lessons about growing flowers and vegetables, so much so, that we were inspired to purchase a second raised garden bed to double our bounty next year. The bed is already built and full of composted soil to sit and set for next spring. I'm also making sure we plan out our garden selections well in advance to make sure we get maximum efficiently from ours. Like I said, we learned a lot this year! I also grew foxglove. And it was a special treasure!
Goal #2: Fill Our Home With Delight

Here are the specific spots I have made progress in:

1. We transitioned into an ideal childcare situation that was a bit different than we had planned for all summer, but now is working beautifully with out schedules, goals, and kids' needs. The lazy days of summer seem long gone now but we eased into a groove at the end of third quarter with walks to school, discussions around the dinner table about the things we learned, and upcoming excitement (like our rescheduled trip to Seaside!).
2. Building off of my goal to learn to make croissants, I decided to tackle the art of biscotti making. As it turns out, I'm quite good at it! I've been enjoying early morning and late night baking sessions, filling our home with the warm aroma of almond and little fingers reaching for biscotti fresh out of the oven (yes, my almost 5 year old loves biscotti; who knew!). We've transitioned from iced coffee to hot lattes at home, and the biscotti is such a sweet addition. Turns out our neighbors and friends love the stuff too!

3. One of the photos in my 2020 vision board is a flat lay picture of blue and white china. This was a nod to our goal to replace all of our Target plates and bowls that we've had since, I think, 2009 (!). I'm happy to report we did just that and settled on the classic cambria line from Pottery Barn. They have a beautiful new color called 'Fog' and I know these will serve us well for the next decade. We made sure to purchase 12 placesettings' worth to ensure if we grow our family again that every single person will have a spot at the table!
Goal #3: Redesign My Schedule, and With It, How I Spend My Time
Some notable areas of progress:

1. After negotiating an ideal preschool schedule for Ev and having Lachlan start a 3-day-a-week pre-k program, I am back to having structured time to work, which means no more late nights and uber early mornings to cram in work. This is making my routine-savvy heart happy! I'm still in the process of getting used to a start and end time to my work day, a reality that ended in March when Covid-19 first hit and our kids' school only allowed children of essential workers. Either way, I'm grateful for the time transition we made at the end of third quarter to focus on my work, start projects that have been on the back burner, and contribute to my family.

2. On the flip side however, at the end of third quarter I looked back and realized just how full those three months were and how much I was, and we were, able to accomplish in spite of having our boys home fulltime. Endless summer adventures outside of our home, two birthday parties for our niece and nephew, a trip up north to Torch Lake for a few days, a kid-free trip to Charleston to celebrate 10 years of marriage, to name a few. And on the professional side, two very successful launches; a soap launch where inventory sold in 24 hours and a floral resource launch that exceeded all of my expectations! I think more than anything I've greatly learned in these first three quarters that how I spend my time can either break or make my best life; circumstances aside.

Psst! Here's more on how I schedule my personal and professional time.
Goal #4: Become a Fiercer Version of Myself
This focal area is one where I've continued to gain momentum!

1. Keeping mostly consistent with my second quarter 12-week commitment to the SWEAT fitness and eating plan, I continued past the three month mark to do an additional 10 weeks of the program. I hit a physical state that allows me to feel strong and healthy, drop a pant size which makes getting dressed feel less awkward, and are you ready for this?! I did my press to handstand finally! I have only been sticking to the eating plan about 25% of the time but feel like I have a lot more grace with myself in this season than in any other past circumstance where I was focusing on my health and wellness.

2. I launched one project and started another in third quarter, that previously I would have been too apprehensive to do. I don't often embrace things if I know there's a chance I'll fail but these were two situations were I just took the leap and hoped I'd land as gracefully as possible. I'm so glad I did too, as both of these professional projects have been really fulfilling and successful so far.

3. Over the last year I have become really cognizant of a sneaky time-sucker, one I can easily fall victim to: joining controversial or unpopular social media conversations. Sometimes I will leave my two cents on a post right before I go to bed, have the worst sleep of all sleeps thinking about how my comment will be received, then wake up with anxiety waiting to see who disagreed or challenged me. As a result I'll shy away from joining conversations but I don't believe silence is always the answer, especially with conversations that matter. So I recently found a beautifully kind way to stick up for a new neighbor in our association's facebook group while also (hopefully) providing the original poster with an opportunity to reconsider her negative words. For the first time in a long time, I didn't feel the need to check any feedback or worry about how my words were received. This felt fierce!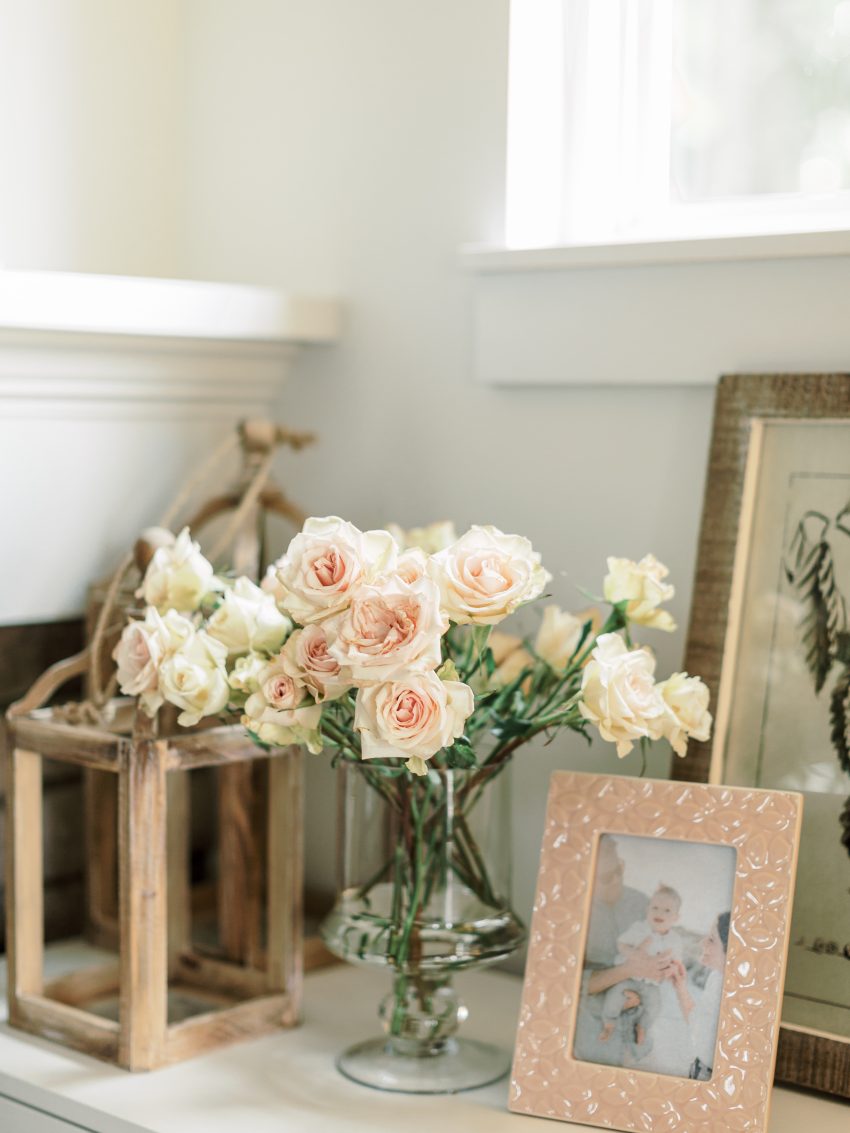 Some notable mentions from third quarter?

• The powder room was finally photographed and I shared that here!

• Sam and I took the kids on our first of hopefully many annual overnight trip. This was a trip with just the older two kids who are eight weeks apart in age, and while admittedly exhausting it was a lot of fun. I have photos from the trip to share soon, along with my favorite things to see and do in our very favorite summer beach town, Saugatuck.
• This blog post. Magic!
• I went through a three week deep dive into the world of hydrangeas in an effort to have a Nantucket-inspired landscape next spring. I'm too tired of this subject to even talk about this more BUT I will absolutely report back next year in second quarter with the fruits (hopefully cotton candy colored fruits) of my labor.
• Interested in knowing more about how I execute virtual mock ups? I got you.
• Thanks to my mother in law, we found a delightful 10-acre you pick farm that has ALL of the things growing in staggered seasons. For $4.50 I brought home a huge bag of veggies and have told everyone I can about this special place!
• We rented an electric boat for an hour to putter around the river in Saugatuck one weeknight in August. How fun!
• We purged our master closet. Enough said there.
• Even though it looked very different this summer, we spent as many Saturdays as possible as our beloved Fulton Farmer's Market. So many of our meals in third quarter were made using produce and products from local farmers and small businesses.

• We found a $40 double jogger stroller on Facebook marketplace and just like that my world changed! Best money ever spent.
• Ev has become much more comfortable and confident in his ability to trek through the woods on the way to our fort making this a little treat to enjoy not only with Lachlan but both boys. We've started to pack books and scavenger hunt lists with us to mix up the fun at and in the fort beyond just eating snacks there, ha! We even showed the fort to some new friends of ours, who may have been weary of the trek through the prickly bushes and fallen trees but we were proud to still show it to them!
• I blogged this simple and pretty way to reduce your paper towel use!
• I put together a list of soap-related frequently asked questions.
• At the end of September we celebrated 10 years of marriage. I have a full blog post in the works to cover more of this but I'm really so grateful for how far we've come. What a special way to end third quarter with a quick getaway to magical Charleston.
And phew! There you have it. What were your third quarter wins? Xo