2020 Fourth Quarter Goals
October 21, 2020
Fourth quarter! We made it, friends!

If you're interested in what went down in January, February, and March you can read this post. If you're hoping to read more about what happened in April, May and June then that's over here. If you want to read about third quarter, then here you go! And if you're interested in how I approached setting goals for 2020, that post is over here. The collection of 2020 goal-centric posts is getting meaty and I love it. What a fun paper trail to reflect back on. Let's dive into fourth quarter goals and round out this year right, shall we?
ONE. Become a Family Who Loves Nature & Adventure

Winter is just around the corner and we are ready to take it on!

Some fourth quarter focus areas: to continue embracing any weather pattern with outdoor play time (I have all of the neighborhood moms on Voxer or in my text messages to help facilitate play dates), midday or pre-dinner neighborhood walks, and outdoor visits to places like the gardens. Less measurable but equally as important, I also want to watch how I talk about and describe the weather as temperatures get increasingly colder over the next few months, especially into first quarter of 2021. If I act like the cold sucks and is an inconvenience for me, then the kids will certainly follow suit and won't want to play outside.

We also finally found a trail we love right by our home; this was an easy goal that just took a lot time to get to! The park the trail is in actually has six different trails all ranked by difficulty, which is helpful for our family's various needs. Our first time there was so peaceful and beautiful. I look forward to going back and venturing further into the path. I'm also looking forward to picking up a few new snow-play-time habits now that Bro is comfortably walking and can keep up better with us. I was able to score him some gently used Sorel boots for $12.00 and know they will get great use.
TWO: Fill Our Home With Delight

This focal goal area has been such a delight! I look forward to rounding out the year strong.
Some tangible fourth quarter focus areas: finally (and I truly hope finally) finish our kitchen updates which includes removing / replacing our current broken microwave, getting our new hood built and installed, having the backsplash up the back of the wall behind the stove finished, and getting the new oven out of the garage and put into place. The kitchen project has been a year+ effort and one that has felt like it's taken triple the amount of time it should have. But I am hopeful the end result will be well worth it. And a wonderful way to enjoy the holidays with Andrew's family, since we traditionally host Christmas as our place with them.

I'm also going to tackle a big purge of the kiddos clothing bins (or more notably Ev's closet) since both kids have grown recently and their clothing needs are changing with the weather. I know with this closet clean out will come an assessment of what to sell to consignment, what to hold onto for future kids (!), what gifts I've held onto that can be given at Christmas (a story / strategy for another day), and finally, a reminder that I need to work on updating both baby books. Opening either of the boys' closets feels a little like opening Pandora's Box but nevertheless a clean slate and simplified spaces will feel delightful come time to relax over Christmas.

Finally, I'd like to get some photos from our 10 year anniversary trip framed for our legacy wall.
Some non-tangible fourth quarter focus areas: one perk to shorter days and darker evenings is a willingness on our family's behalf to sit and gather more easily than when it's sunny outside and outdoor activities are beckoning the kiddos away from the table. I've been diving into the world of Half-Baked Harvest as a way to add more variety back into my diet and it's been a wonderful way to bring everyone back to the table again for meals. We've also been enjoying big and slow weekend breakfasts now that our summer weekends and farmer's market trips have come to an end for the year so I hope to continue this into the cooler winter months. My hope is to continue this momentum since family meals together – and on our new plates, may I add! – are one way we can catch our breath in the midst of busy schedules.
THREE. Redesign My Schedule, and With It, How I Spend My Time
I'm finally getting into a good work routine based on the time the boys are at school. This is allowing me better space to gauge what I can take on responsibly and what I have to say no to. Here are some areas I hope to focus on when it comes to stewarding my time and rounding out 2020.
Some fourth quarter focus areas: for the rest of fourth quarter I have a pretty packed schedule, which means I need to be laser-beam focused on politely turning down any additional commitments. Andrew and I will be having our annual holiday planning meeting in November and this will give me tremendous peace of mind about the quickly approaching holiday season and what we plan to focus our efforts / time / money on. I'm really wanting to be mindful about my mental health and self-care routines in fourth quarter and a lot of this is closely tied to how much is packed into my schedule and where my efforts are focused.

I'm also working on some new work projects, which are requiring me to shift around my usual tasks; a process that feels like building a familiar puzzle but with totally new new pieces. I've been considering a venture back into my counselling sessions (my counsellor was pregnant when Covid-19 started and rightfully took some time away, then paired with her maternity leave, was out of office until this week!) to help make sense of everything on my plate and the emotions that come with this process. I hope this will help with streamlining my decisions and ultimately my schedule.
FOUR: Become a Fiercer Version of Myself

This is another area that's been coming along very nicely!
Some fourth quarter focus areas: I finally finished BBG 2.0 and would like to finish BBG 3.0 even if I do this with a 75% approach. As my schedule has filled up with work projects and my time at night is limited now with the sun setting very early and temperatures below 40 at night, working out after the boys go to bed is not appealing or even very realistic for at least the next five to six months. My goal is to continue daytime runs on the days the boys are home with me (Tuesday, Wednesday, Friday, Saturday, Sunday), and to do at least 2 of the 3 target body circuits. I'll also be giving myself a ton of grace for stepping back on the intensity of my workouts, especially after a summer of full focus on my training. I managed to lose ten pounds this summer, fit into my clothes more comfortably, adjust my appetite, build up enough strength to push two children on runs AND ready for this? Finally do my press to handstand!

It seems a lot of my goals for fourth quarter are work related too, so I'll add that I want to work hard to respect a project timeline I've been adhering to so that come early 2021 I can move ahead with the next part of this project. This is vague so I apologize but this project requires me to make some really intentional decisions in a lot of areas of my life, so I plan to be fierce and pursue these in the name of accomplishing this vague goal (which I hope to one day share with you all!)

Other fierce focal areas include: making a visit to a new naturopath to consider alternative health approaches, praying further on this, committing to letting my gray hair grow out instead of coloring it, doing my best to only shop second-hand when it comes to clothing for myself and the boys, and seeing if I can run a full mile now without taking any stops.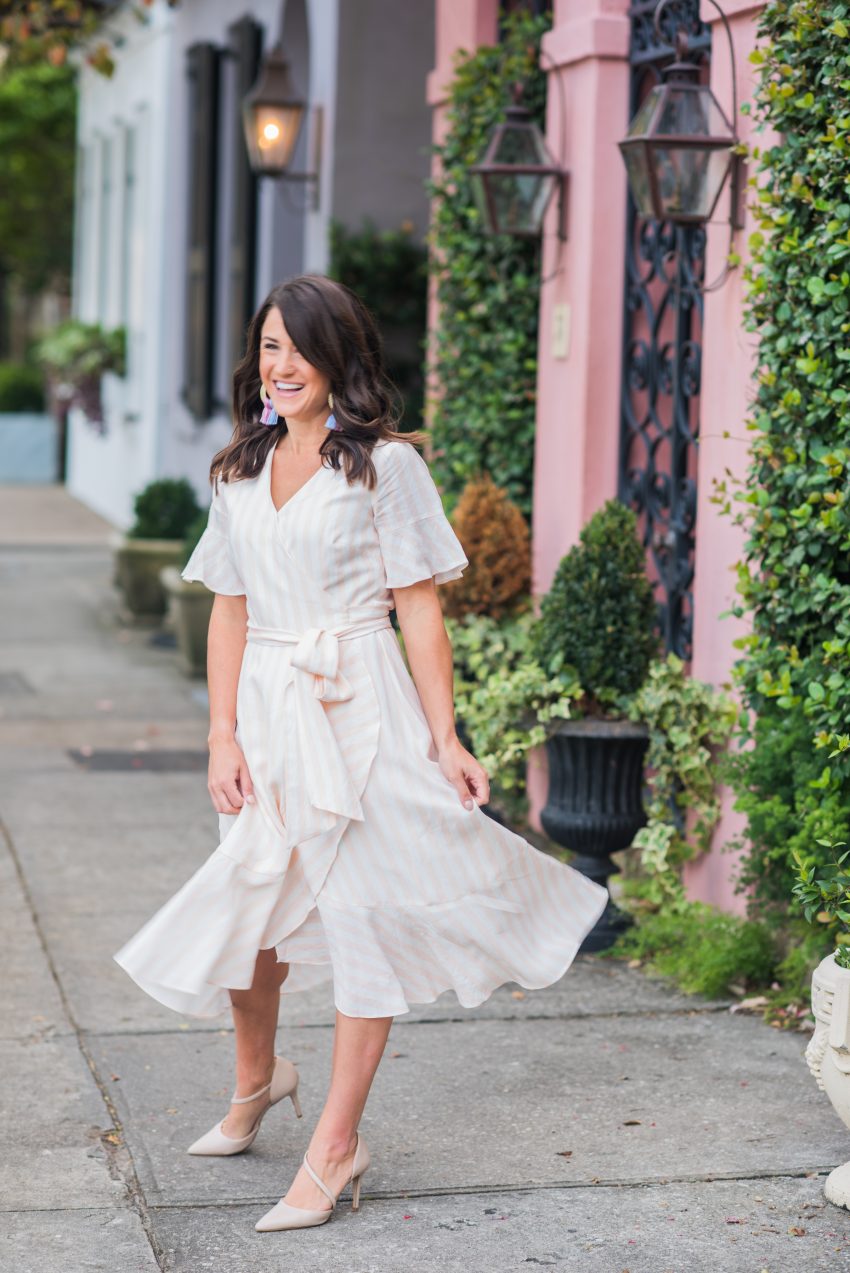 The photos in this post were taken by Sirena of Aneris Photography and I cannot say enough wonderful things about Sirena and her approach. Sirena not only photographed our anniversary session while we were in Charleston celebrating 10 years of marriage but she also captured Mimi and I together to promote our holiday gift box collaboration we're launching December 1st. I have so many photos to share but for now here's a small slice!

What are your focal areas for fourth quarter? How do you plan to round out 2020? Xo