How to Add Intentionality to Your Wedding Timeline
July 25, 2019
Without a doubt, the wedding day timeline we build for each and every couple we serve is the blueprint of their wedding day. Chaos would unfold without it and many people would be lost and confused on expectations, let alone basic directions would be null. While I feel strongly that there's not a right or wrong way to build a timeline, but rather a best way, I do believe there are must-have elements in a strong, sound timeline.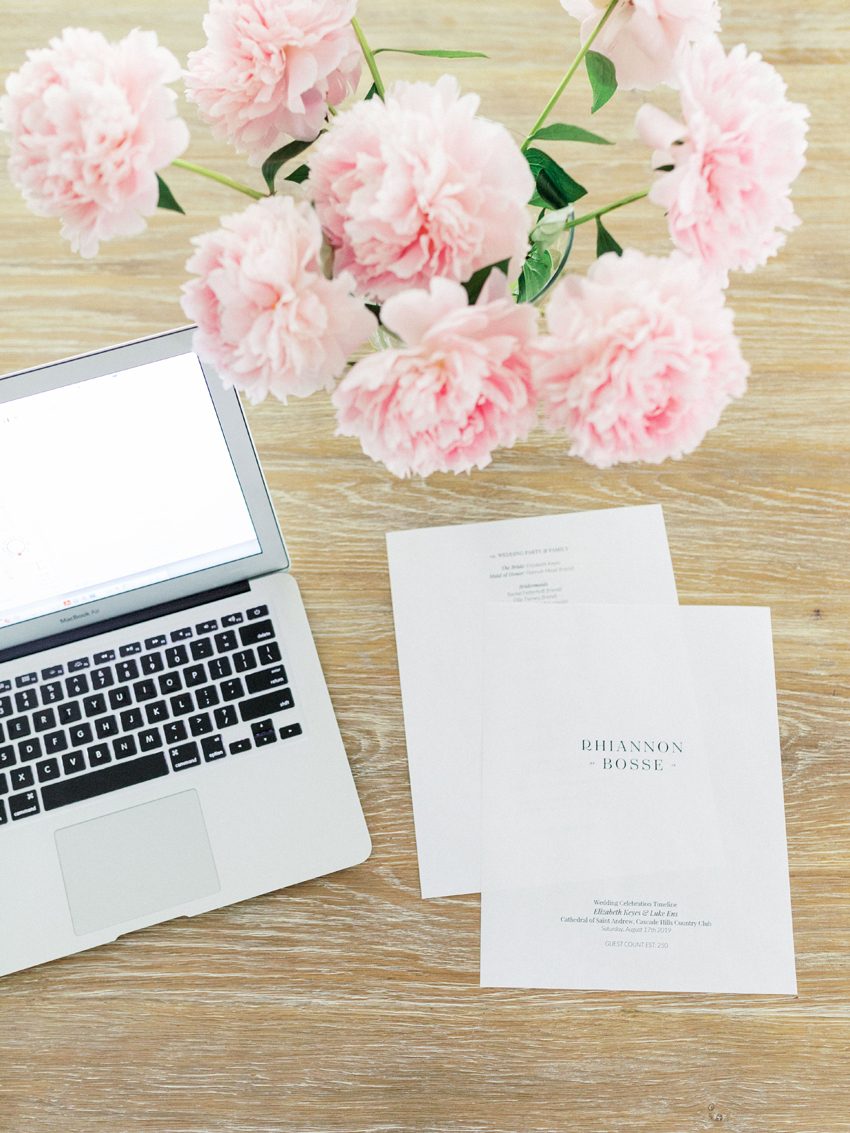 Here are a few things to consider when building yours in the most intentional way!

1. Pair together important names with clear phonetic guides

One of the best ways to ensure people feel welcomed and cared for is to use their name in conversation and more importantly perhaps, to say their name correctly. As the recipient of a hard to read name I vouch for this on a personal level, but on a professional level the effort goes the distance. For any non-obvious names on my timeline whether it be a parent, member of the wedding party, or professional working the event, I always put a phonetic next to it. I also make sure the emcee for the evening is very clear on how to correctly say any and all names. This small effort makes the biggest difference in how everyone feels on the event day!
2. Ask your client for the exact way they want to be introduced to their wedding.

Not only is it important that the DJ or band emcee knows how to welcome the couple into their own wedding (e.g. "Introducing, the newly married Shawn and Laurie!" or "For the first time, Mr and Mrs Shawn Anderson!") but putting in names of family members, wedding party participants, and the professionals included ensures everyone gets called what they'd like. This also allows for a deeper sense of camaraderie with the people working tirelessly behind the scenes when vendors can call each other by preferred name instead of an awkward half-hearted, 'Hey, uh Kelly's second shooter, Sarah I think? uhm, did you shoot this already?' Like I mentioned above, knowing someone's name and how to say it right goes the distance.
3. Ensure special needs are clearly outlined in the necessary parts of the timeline.

Whether it's a frail grandmother who needs to be escorted to her seat well before the rest of the guests so she doesn't feel rushed, a special group photo that the bride has requested and a small window of time where this can happen, or a certain vehicle that personal items should be packed into before the last dance, all of these things should go into the timeline and with clear parameters. This ensures that even if the main day-of contact person is not avialable at a given moment (like me for example because I am tending to an issue), there is still clear direction on how the client, and their guests, expect the event to unfold.

4. Make the timeline a solid blueprint for a one of a kind experience.
Most people want their wedding day to be a seamless, close-to-perfect experience and rightfully so. But rarely is perfection possible, even with the most meticulous of timelines. So understanding that some things won't unfold exactly according to plan, build in others to the plan that will surprise and delight! Listing out the married couple's favorite drink choices so they may be handed their preferred libation throughout the celebration, mentioning a groomsmen's birthday so he may be toasted to during the reception, and putting in a note for the planning or venue staff to strike the ceremony flowers so that they may be bundled up into take home bouquets for the women, are all easy ways to use the timeline to your advantage and help make the day memorable.
I always try to put myself in the shoes of my clients; what elements would I appreciate having in the timeline to ensure I felt at ease, and better yet, truly catered to on an intentional level? How can I anticipate needs, both physical and emotional, to ensure we surpass expectations?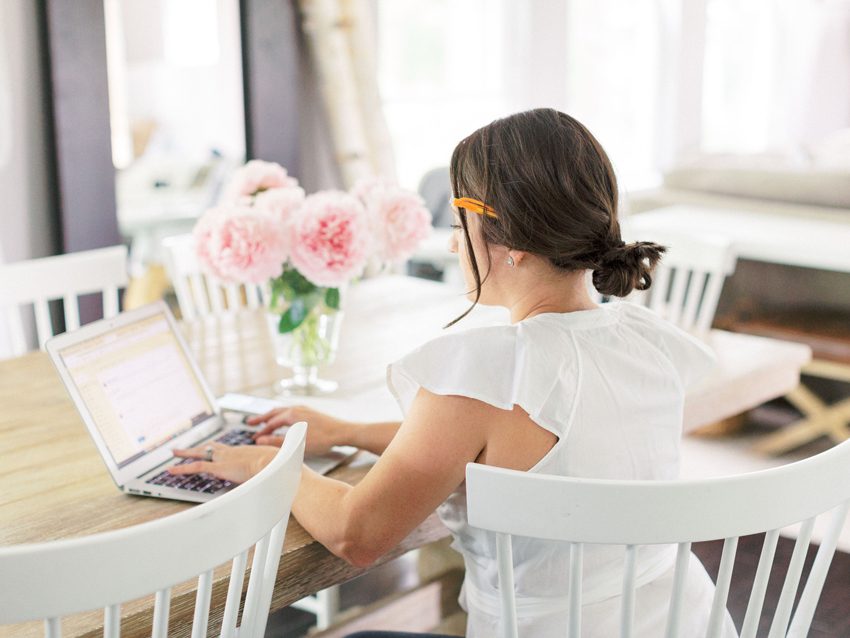 If you'd like to receive more wedding educational related tips, information, and resources, I'd love to hear from you below. You may also sign up for my monthly newsletter where I share creative and inspiring musings on all of the things I'm passionate about. I hope to see you soon in your inbox! Xo