The Rhiannon Bosse Newsletter
March 5, 2019
In full disclosure, it's taken me a couple years to come around to the idea of a newsletter. Or rather, feeling comfortable and confident with sending one out to people. What do I say? When do I say it? Is what I'm saying valuable? What can I possibly offer to people beyond the many other avenues in which I share? Will I be wasting their time? What if they unsubscribe? What is my end goal with this whole newsletter thing anyway?

Many business women I admire have long promoted the wonders of email marketing, and for good reason too. They are very much the pillar stone of a good marketing strategy and a key factor in solid business growth. There are many nights my friend Amber Housley and I have sat in hotel rooms talking about business and life, and where the two meet, and more than often she's given her advice on newsletters, lists, and all the in between. I used to scoff at her newsletter talk! Now I make as many mental notes (and physical ones) as possible. She's brilliant.

Amber makes me think differently about the company I am building.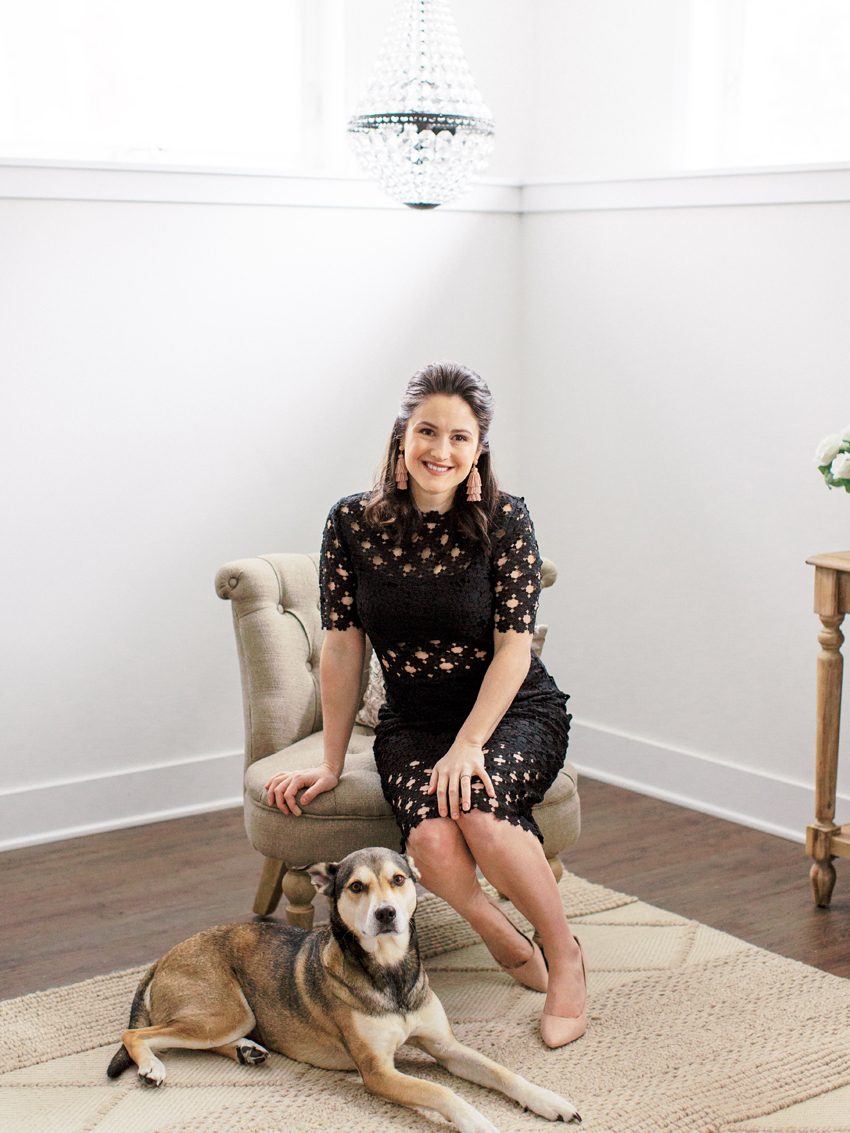 But back to my newsletter.
I've made a consistent effort to grow my list over the last two years, while also making sure the content I provide is valuable. I've also thought intentionally about what 'valuable' means for my business and the campaigns I send. Does it mean my readers are getting free stuff? Does it mean I'm providing educational resources? Or can the value be in lending a virtual hand, providing a sense of camaraderie to the many different women who subscribe, or really, just giving a good story once or twice a month that puts a pep in someone's step?

And voila! I realized it's a bit of all the above if you look at content the way I do.

If you're on the fence about signing up for my newsletter I wanted to share a bit more about mine here with you.

1. My newsletter goes out once a month, sometimes twice, but never when I don't have anything of value to share. Sometimes I like to kick off a new month but lately I've enjoyed wrapping up each one as it comes to a close. When a holiday rolls around, or a milestone is worthy of celebration, I'll send out special newsletter then too. My goal is never to take up space in anyone's inbox but rather to enhance it in delightful and intentional ways.

2. My messages are conversational, in-depth, and full of care. I used to think they were potentially too long-winded but I now consider the length of my newsletters and the format to be my personal style. I enjoy the vision of literally jumping out of a recipient's screen and talking about my newsletter content with them, face to face, in a heartfelt conversation over coffee. My hope is that my message, whether it's about business, flowers, weddings, motherhood, or otherwise, will inspire and resonate with each reader in both simple and profound ways.
3. My campaigns serve as a bulletin where you can catch everything that's happening with my business and me in one place. I think many new readers can feel initially confused about the Rhiannon Bosse brand. Are we a wedding planning company? Am I a mommy blogger? Wait, I make soap? And I love writing? What about those flowers? Understandably so, it can be confusing making sense of my business and the many facets under my roof. Except that the very threads that connect the above focus areas – relationships, creativity, beauty, intentionality – are the very things I share about and gratefully get to do in many capacities for a living. There are pockets of just about all the above listed in every campaign.

4. My newsletters sometimes come with free PDF downloads. Like the time I shared a holiday home tour and my favorite sugar cookie recipe. Or the time I gave away my top styled shoot tips for wedding vendors. Sometimes I share tips and tricks for investing in yourself, or videos showing how I work from home with my kids in the mix.

5. My newsletters are not strictly wedding related because that's not my reality professionally or personally, and I never want to give the illusion otherwise. So you might get a wedding-heavy campaign during wedding season. Or you might get one that's centered around lessons in motherhood when I'm in the thick of it. Sometimes you'll read about lifestyle content, and other times more about business tips and tricks. But that's what makes my brand unique. To sit here and force content that doesn't align with the different passions and services I have and offer would be a big waste of not only my time but yours. So I make those campaigns count!

I would love to have you join my list if any of the above connects with you!
And just for fun, here is a snapshot of a 2018 campaign so you can see my usual newsletter style.

Sign up here if my newsletter feels like it would be a bit of happy in your inbox. And let me know below what you love most about any current newsletters you read religiously. I'd love to know more about your favorites and why!