Nurturing Sub-Facets To a Business
April 10, 2018
Facet: A particular aspect or feature of something.
One of the parts of my business I feel is most unique would be the operation of multiple facets under my one brand name and company. I actually think this is true of a lot of businesses these days as the need to diversify and stay relevant is ever increasing, but for the sake of today's post I'd love to talk about my own personal efforts and how they make sense given my current business model, goals, and season of life.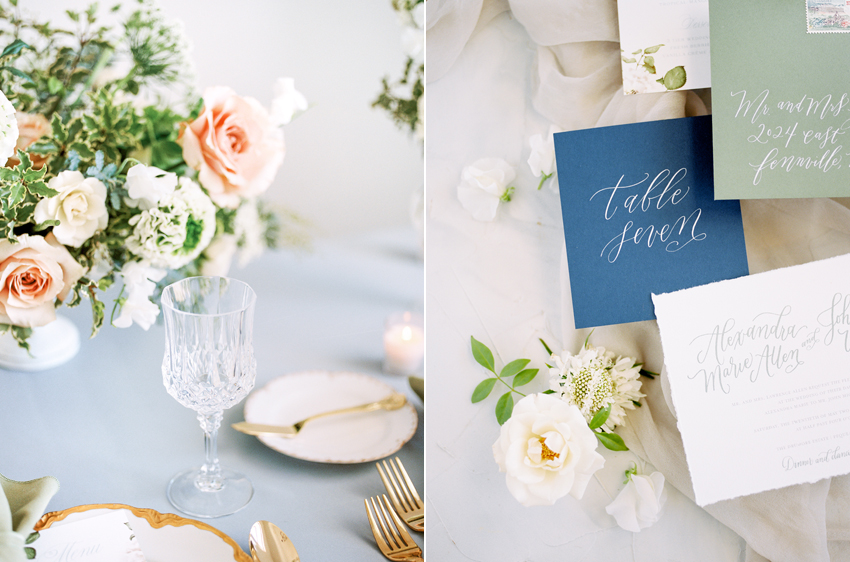 Last year I decided to rebrand my company. Many thought I was crazy but I knew it made the most sense for me as I've grown and my circumstances have changed drastically since 2009 when I started a little thing called this blog. Moving my company under my own name felt so natural for me despite a few initial hurdles but I haven't looked back since. Setting the tone for this post I wanted to call out a few basics for context:
Rhiannon Bosse is both my name and my company name. The Rhiannon Bosse brand has a lifestyle focus with hands in the respective motherhood, home, style, entertaining, cooking, and writing industries. The platform in which I share parts of this sub-facet is this very blog you're reading right now. My decision to break out the two separately was done intentionally to better encapsulate my love all of the above since all those categories are currently represented in my life in tangible and passionate ways. For the sake of giving you an example to better explain this, let's consider the Rhiannon Bosse brand to be like that of Anthropologie. Distinct, approachable, and with a little bit of everything to make you say, ohhh and ahhh!
Rhiannon Bosse Celebrations is a sub-facet of the RB brand. It's the same heart, style, and passion as the Rhiannon Bosse brand but with a specific and focused approach on wedding planning for discerning, stylish and down to earth couples planning special celebrations. The RBC site is separate from the blog (as it always has been) and is the place where we specifically work with and cater to different clients than that of who may enjoy the lifestyle blog. Sometimes there is overlap but not often. Keeping in line with my above example, I liken this facet of my business to be like Anthopologie's BHLDN. A little more niche, a lot more specific, but still from the same overarching company and brand so foundational values are still the same.
From there, there are responsibilities that fall into miscellaneous categories like my private one on one workshops, holiday pop up shops, and other projects that aren't quite ready to share. My vision is always to think about how the decisions I make TODAY will propel me and get me to where I want to be when I am 40, 50, and even 80 years old. If it's not a part of my vision or best life then I'm not going to do it, and well, that's one big reason I made the name change from Hey Gorgeous Events to my own name (bringing this lengthly intro more full circle now!).
So with that being said, here are some of my tangible suggestions for nurturing business sub-facets  if it's something you've considered exploring with your own company:
1. Remember there is no right or wrong way in business.
And this same holds true for managing sub-facets under your company. Sure, there are certain things you're required to do like file taxes and there's right and wrong ways to do things like, say, write or cash a check. But for the most part the beauty of entrepreneurship is you decide the BEST way for YOU. Isn't that really awesome?
Over the last year I've had to face such discomfort leaning into this truth yet somehow it's become a refreshing anthem for me in both a time of massive industry change and significant personal growth. There is always a best way for you and that doesn't mean nurturing a sub facet like the next person but doing it in a way that helps you reach goals that align with your version of success. Are your goals profit driven? Emotions based? Part of a vision to give back and bring about change in your community? You get to decide, then take action from there.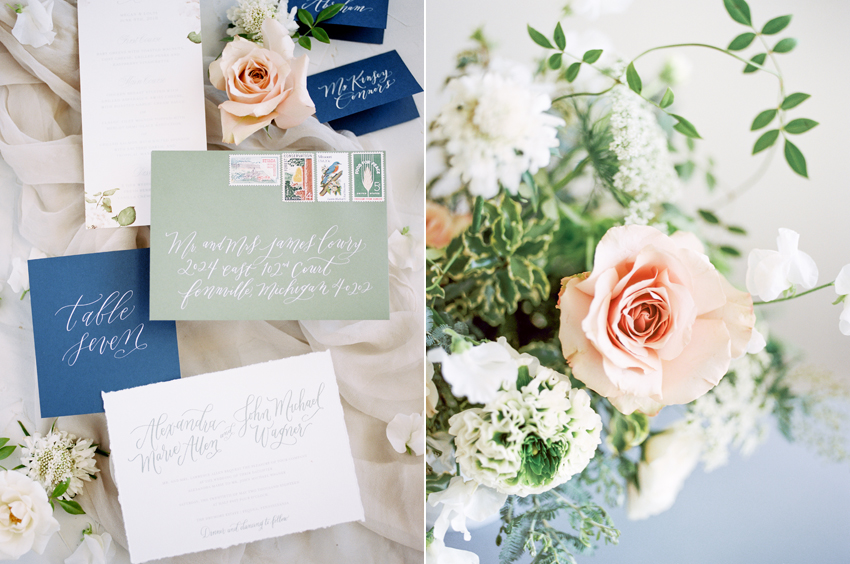 2. Take ample time to explore what sub-facet opportunities may exist for you.
Sometimes our best ideas can turn out to be not so great when we rush into them and forget to do the ground work. This doesn't mean I'm encouraging you to sit on a big dream or next best opportunity in the interest of seeking the perfect time to do the perfect thing. But it means digging in, asking questions, getting curious, and making a calculated risk when your gut says it's time.
Just four months before I rebranded I had a whole Rhiannon Nicole site mocked up ready to launch. Said site was going to house my consulting and workshop offerings along with a few other lifestyle focuses (which are now housed here on this very blog!). All was on track to launch at the end of 2016 yet I hesitated to even set a date because it felt so OFF. I was trying too hard to separate my various interests into different business names, sites, and endeavors instead of just diggin in and realizing I could keep them under my existing business by creating sub-facets instead. My website launch turned into a rebrand just six months later and that extra time I took to explore different options paid off big.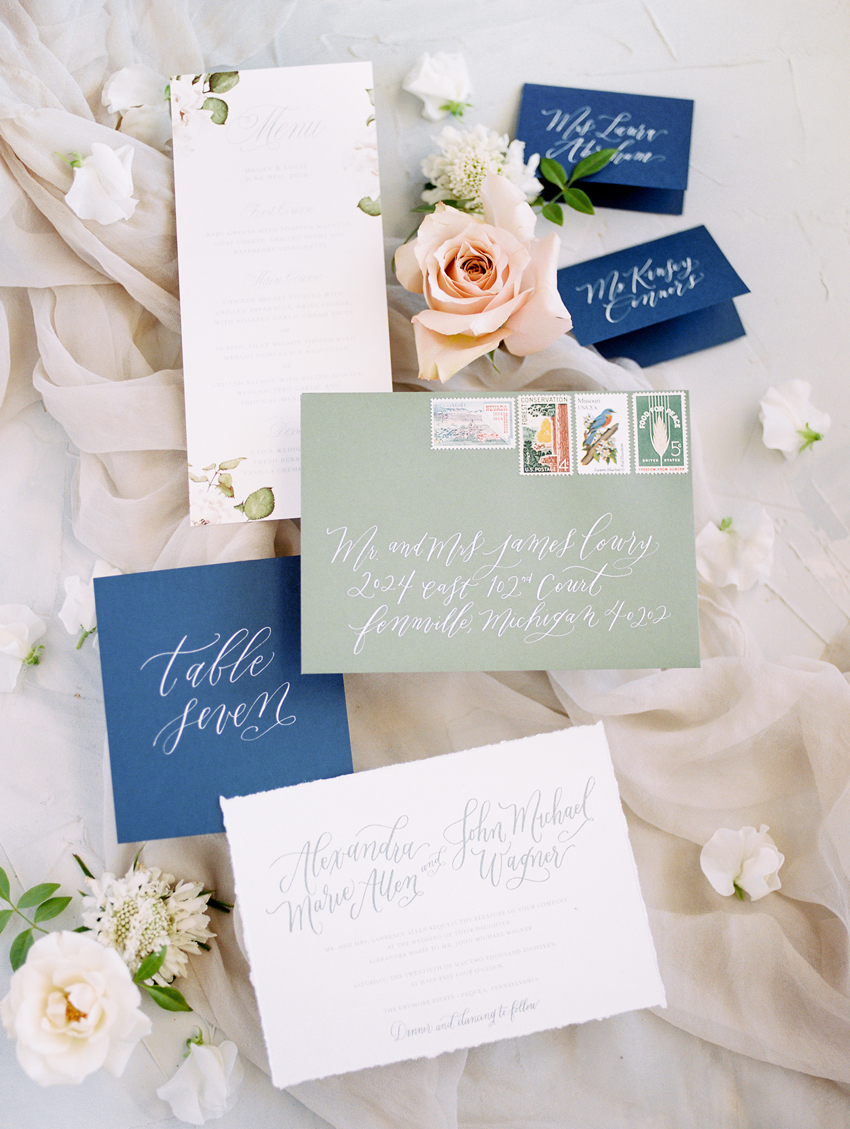 3. Anything that requires nurturing requires effort and care. And most importantly, action.
Nurturing is defined as, 'the process of caring for and encouraging the growth or development of someone or something.' I love that so much! What a hopeful sounding definition! There's a reason I picked the word nurture for the title of this post and it's because good things don't just become great by sitting untouched without care.
It's wonderful to be an successful attorney with a passion for writing fiction, but if you're not actively writing and pursuing your dream of writing novels, a book isn't going to write itself. If you're a school teacher eager to create change with after school programs for less fortunate students, that's a heartfelt hope but one that doesn't change lives unless you get out there and meet with the right people who can help you make it happen. This is why sub-facets can be tricky; they require a lot of work, care, and sacrifice like a business does, and it's typically double the work on top of managing the business itself. But if you uncover facets that hold purpose and value, you'll find a way to make time for nurturing them because they connect with your core.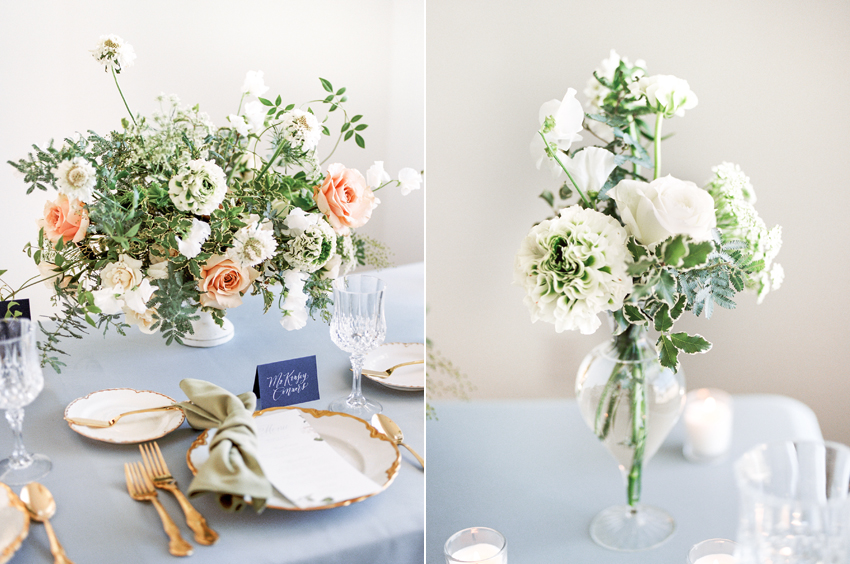 I wrote about one of my 2018 goals here and another one of the ten is here:
My goal is to continue building, caring for, and nurturing the Rhiannon Bosse side of my company like I've done with the celebrations side for the last eight years. For a long time I didn't see any viable opportunities from my efforts so I did a lot of my projects and writing from a place of joy and enjoyment. I've greatly enjoyed both the joy and work that comes hand in hand with my own nurturing efforts (e.g. project brainstorming, styling shoots, scheduling projects, overseeing said projects, writing blog posts and creating graphics, and always shooting for the next goal) but I'm ready for the next step. It's been a fun process and I'm hopeful for what's next!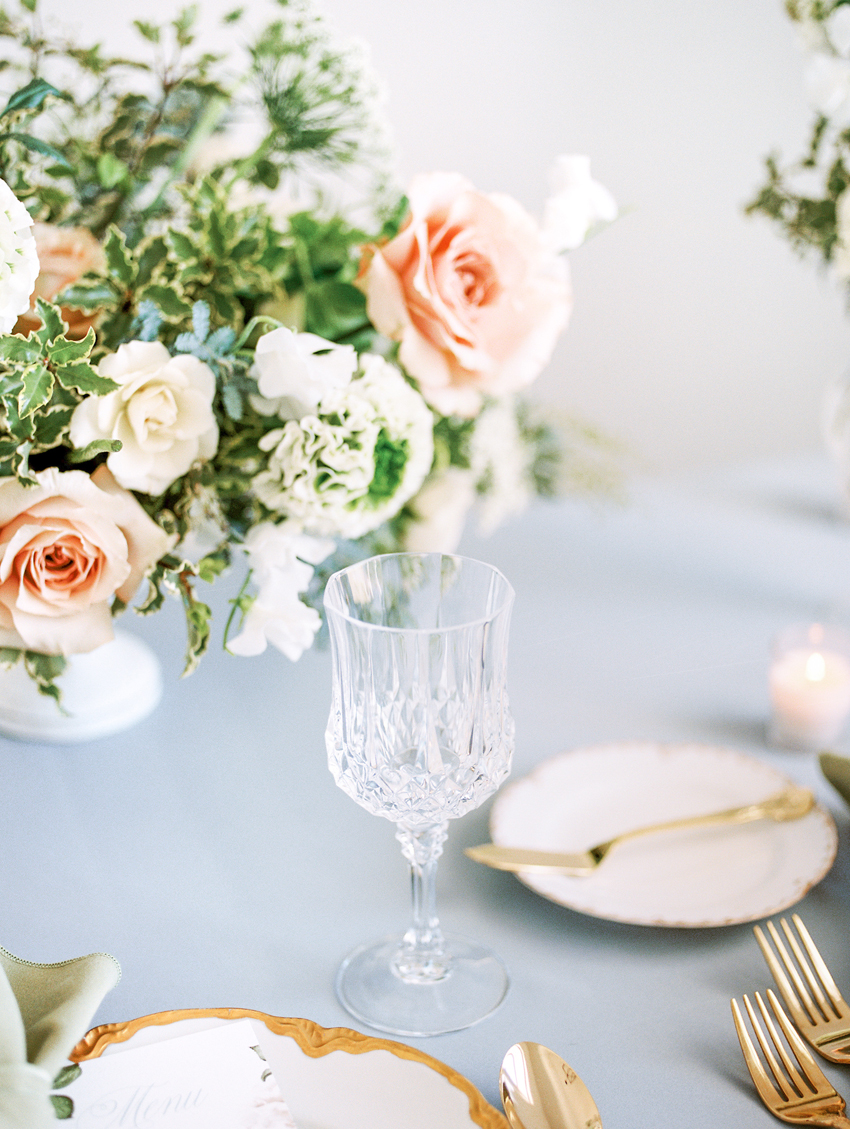 The photos throughout this post are from a recent Instagram Live my colleague Samantha and I did which showed the behind the scenes of a client mock up I orchestrated. You can read more about my mock up process here (the post is a bit outdated so I will need to go in there and update it soon). And as always, my work is not possible without the help of others so the following professionals helped make this mock up a beautiful reality for both our Instagram viewers and client.
Enjoy! And as always, feel free to leave a comment below! Xo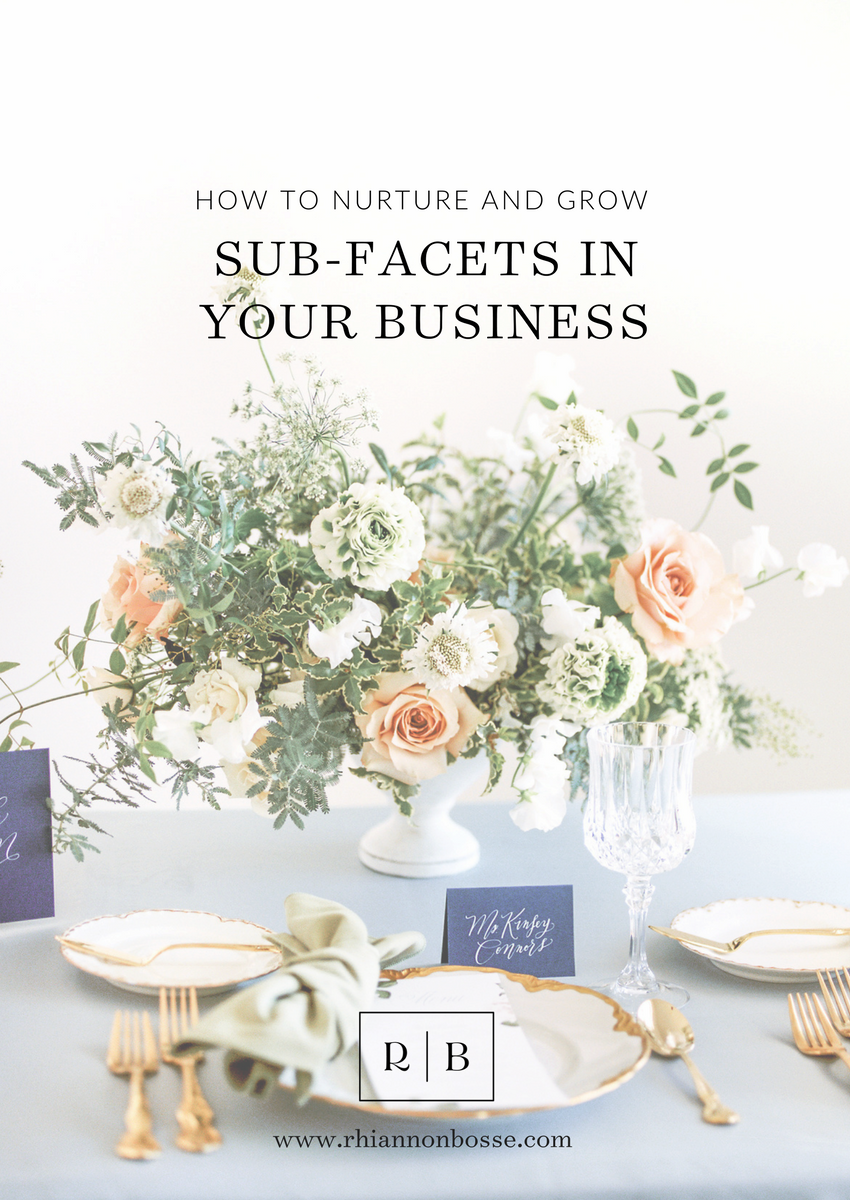 Styling and floral: Rhiannon Bosse Celebrations / Photography: Samantha James Photography / Linens: Special Occasions West / Stationery: Smitten On Paper / Calligraphy: Prairie Letter Shop / Vintage rentals: Gigi and LaClede / Location: my home (which you can read more about here)