Healthy Meal Planning Strategies
January 10, 2018
My first title for this post was 'Meal Planning Tricks for Busy Women Who Can't Eat 94% of Existing Food'
But that was a little long for a blog post title and much too indicative of my own personal reality.
So instead I went with the title you see above because that fits perfectly with the goal of this post to share my healthy meal planning strategies with you. I've been promising this post since last summer and can't wait for you to soak everything up because this is a topic I feel incredibly passionate about.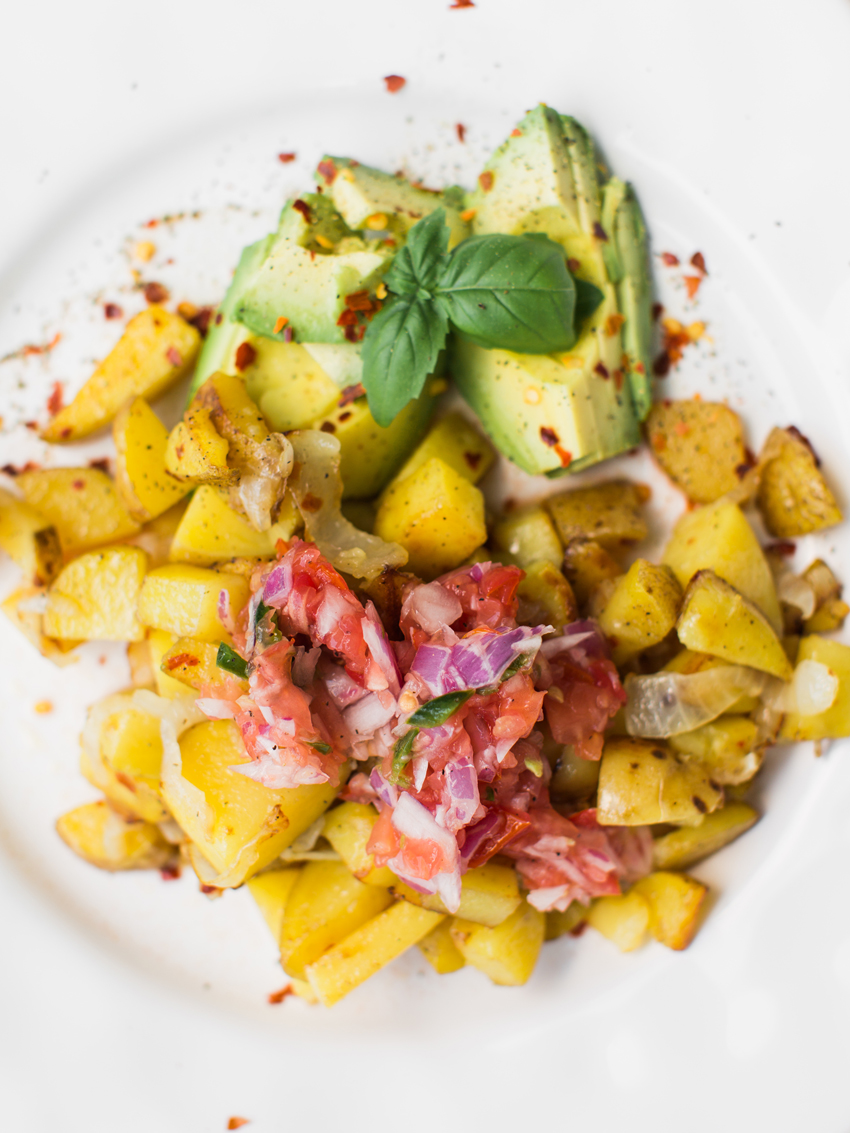 If you're new here, read this post first. And then read this one next. Those two posts share much more about the WHY behind our family's eating habits, meal planning, grocery shopping, food prep, cooking, eating, and even clean up in our home. I also want to add we are not perfect and we do not follow the system I am about to share with you to a t! But most weeks we do our best and since July of 2017 our efforts have yielded a well received change of pace in our home. One with huge payoffs that I'm endlessly grateful for.
So let's dive in shall we! Buckle up this is a longer post but one certainly FULL of insight.
Why You Need to Meal Plan
Meal planning is one of the most important parts of the healthy living (eating) puzzle. Without a plan meal time becomes chaotic, full of uncertainty, and basically a mad dash in your kitchen trying to dig around in the pantry and fridge for what's available. Not having a meal plan is also a great way to overspend at the store and indulge in less healthy food. And without a plan, a lot of your food goes to waste. Usually in the bottom of your crisper drawer along with your good intentions (it's OK if you currently have scallions, cauliflower, and berries rotting in your crisper drawer! #beenthere).
I understand meal planning takes time and effort but in the end I promise it saves you oodles of time and effort once you get to the grocery store, then again once you get back home, and again once you go to prep your meals (and/or answer the always popular, 'What's for dinner' that may float around your household).
Like anything, healthy habits take time and discipline to form so try to make the process enjoyable while remembering there's a deeper why behind your efforts. For me, I like meal planning to be organized and visually appealing so I invested in this notepad which is a neat place to keep my meals listed on the left and my shopping list on the right. The list tears off so I can bring just that with me shopping, and then the meal schedule sits on the pretty pad on our kitchen counter where Andrew and I can both reference it throughout the week.
When to Meal Plan
Because we eat so much produce it's next to impossible to avoid the store for a full week. So we typically shop in five day cycles. I typically make the meal plan, do the shopping, pay for the groceries, and then unload them when I'm home, prep anything ahead of time (dicing, chopping, etc), and clean out the fridge in case anything is expired. Andrew does a lot of the cooking for us because he enjoys it and is really good at it. And Andrew also ends up cleaning up most of the time too which is a nice divvying up of work. (I also want to add we tried having our groceries delivered to our home and while it was a nice luxury the added expense of tipping our delivery person, not being able to select my own produce or find those rare items I depend on in the store myself, and then having someone come to/in my home made me realize the old school grocery store trip is here to stay for our family!).
So back to meal planning and when I dedicate time to do so: I may sit down on a Thursday night to meal plan so I can go grocery shopping on Friday. Friday's groceries will likely last us until Wednesday or if we eat out, have dinner at a friend's home, have work commitments that require us to eat outside the home, we can probably get ourselves back to Friday. Sometimes I'll meal plan on a Friday or Saturday which means shopping can happen the next day (and bonus bring Andrew!) or even sometimes the day of. I like to meal plan AFTER I have consumed a nice meal so my meal plan isn't influenced by my hunger or cravings! I've found going shopping directly after a meal is the best way to avoid impulse buys.
A Rolodex of Meals
We have what I call our ;rolodex of meals' and this includes tried and true household favorites that don't require a ton of effort and are guaranteed to taste good. Most of the time the meals are mainly dinner options because breakfast is a wash (more on that below) and lunches are usually leftovers, small snacks, or things thrown together during the day. For me, dinner choices are vegan, gluten and mostly sugar and yeast free meals that can be tweaked slightly to accommodate the two other people I live with who don't have such a restrictive diet (I won't touch on toddler meal strategies here in this post because, well, #jesustakethewheel).
Here are some meals frequently used as our 'go-to's':
• Baked nachos For nachos I can comfortably digest and enjoy, we use Daiya shredded cheese, vegan chorizo from Trader Joes, lots of fresh veggies, bean chips which are gluten and yeast free, homemade pico, diced avocado, and if I am feeling extra adventurous, beans. For Andy and Lachlan we use regular cheese, regular meat (although Andy loves the TJ chorizo), and less veggies since my boys don't love all the vegetables I do. We also love these chips. And the homemade pico is something we always have on hand in sealed mason jars since it pairs well with my staple breakfast AND makes for a nice snack with lentil chips on work days.
• Handmade pizza Just like the bean chips and homemade pico, we always have handmade pizza ingredients on hand in the pantry. We love this crust mix or this one which are both delicious. Top with Daiya mozzarella cheese, lots of diced fresh veggies like jalapeño and cherry tomatoes, and a bit of freshly grated vegan parmesan and basil; YUM. Andy usually slathers his in hot sauce but I avoid most hot sauces because of the vinegar.
• Butter chick-peas This is a recipe I found on my friend Emily's blog last year and we used to make it at least once every two weeks. It was one of the meals I was most sad to see go when I gave up meat because it's that good. So I tried to make it vegan friendly by subbing out all the dairy products for vegan friendly ones (Ripple instead of cream, vegan butter instead of dairy butter) and then using a whole can of chickpeas instead of chicken, and voila! The flavor is still incredible and the chickpeas take on the hearty texture of the chicken. This dish makes a ton so it's a great staple for company OR to make for dinner and ensure we have leftover the next day for my/Andy's lunch (we serve with brown rice, which I can eat and toasted naan bread, which the boys love).
• Rice noodle stir fry Brown rice noodles were my saving grace on my cleanse and have since replaced both regular pasta and gluten free pasta (which I never learned to love). This is the brand we purchase and they are the closest thing to the real deal spaghetti taste. Add together with a homemade coconut aminos and garlic marinade, tons of Asian inspired veggies (like bok choy, snap peas, pepper, water chestnuts, etc), and toasted sesame seeds, and it's so good it almost feels bad.
Then we have meals that are more trial and error selections (things found online or in magazines, for example), and tried and true meals but ones that take a bit more prep and time (like a vegan mac and cheese). Using both 'pods' of food (regulars n the rolodex and more involved or newer recipes, we decide what needs to go where given our schedules each week!
Use Strategy With Meal Planning
Ok this is where meal planning gets fun and where you can really be smart with your time, money, and efforts.
For example, I eat the exact same thing every morning for breakfast. Since July of last year my breakfast has been some version of a sweet potato and veggie skillet (I'll share the recipe soon). It's not the quickest meal to make but in almost 7 months I've learned some shortcuts to making breakfast time feel a little less time invasive. Because my diet is so restrictive and my breakfast is truly so delicious, it's a non negotiable for me to skip it, try and short cut it, or try something else (unless it's a smoothie). So I do the following most weeks:
• I skin and chop my potatoes ahead of time to save valuable morning time. I store the chunks in big tupperware containers in the fridge. About 3 potatoes worth of chunks will keep nicely for three to four days.
• I get out all of the tools I need to cook the dish and put them where they need to go; sauté pan on the actual element, spatula on the counter next to it, garlic clove in the garlic press ready to press (don't laugh!), plate and fork out and ready, etc.
• And because I know the sweet potatoes will take a good chunk of time to actually cook despite all of my preparations, I bring my laptop up from the studio and will work WHILE the food is cooking. On days L is at school I try to drop him off before I begin cooking so I can spend mornings with him and Andy. The days he is home with me are a little busier in the kitchen but we make it work.
Because I eat the same thing for breakfast every morning I know exactly what I need to buy from the store for this dish. On my grocery list is usually the following items for my breakfasts: sweet potatoes, red onion, jalapeños, cherry tomatoes, vegan sausage, avocados, limes, and basil. Even Andrew now knows that these are staple purchases to start my day right so if he has to run to the store for something random at any given time he will usually look to see if those things need to be replenished.
Also on the topic of strategy I wanted to point out a really important detail. When selecting meals to make up your weekly plan it's best to pick things that share ingredients. Get thrifty! So for example, if you're going to buy fresh basil to garnish a meal with then consider making a basil almond pesto with the leftovers which can then be used as a midday snack the following day. Or if you're buying a pint of dairy free yogurt to make three cups of vegan ranch dip for buffalo cauliflower tacos, consider making a bean and sweet potato chilli the next night which can be topped with the yogurt instead of sour cream. When you can create connections between ingredients, recipes, and leftovers, you'll find you grocery bill is consistently lower and your time in the kitchen reduced.
Some Favorite Resources for Meal Inspiration
The following resources are referenced almost every time I sit down to meal plan:
Angela's Liddon's Oh She Glows book (the second one; the styling is so killer)
Phoebe La Pine's The Wellness Project and accompanying blog/newsletter
Pinterest and good old Google. Here's my current vegan board with some fave recipes.
And finally, my naturopath has been revolutionary for me! Not exactly an accessible resource for everyone but she deserves a mention because I hugely credit her insight, tips, tricks, expertise, and guidance to radically changing my health and life.
Phew. You made it! Thanks for reading. I'd love to hear some of your favorite meal planning strategies too! Xo
Photography credit to Samantha James Photography