Au Revoir 2017
December 28, 2017
It's with a bittersweet heart that I bid farewell to 2017.
2017 was HARD. It wasn't one of my favorite years in recent memories. But with hard comes refinement and growth, two things I experienced much of over the last 12 months. The things 2017 dealt were messy, beautiful, trying, scary, exciting, and fruitful. And yet, while I welcome 2018 with an eagerness unlike any year before I am truly grateful for all that came my way this year because I am better for it.
So let's recap the last 12 months because there was a ton of good, too!
In January we celebrated Lachlan's first birthday with a dinosaur themed party. It was absolutely the best highlight of 2017 and one of the top five best days of my life (Andrew agrees too). There's something sweet about celebrating your baby along with the start of a new year. Sam and I went to New York for 48 hours to attend the Martha Stewart Wedding show and also met up with a client while we were there. We were hit hard with the flu in our home in January but little did I know it would only be the start of an uphill battle with my personal health.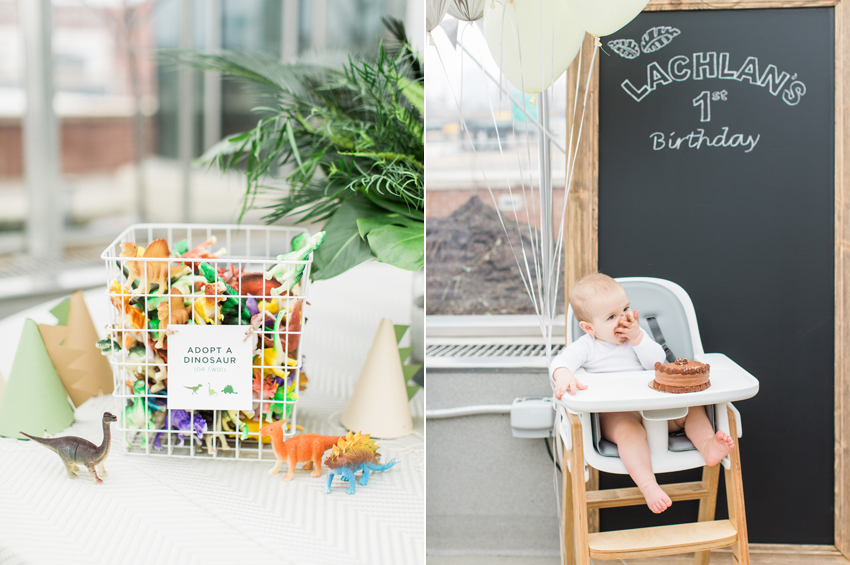 February brought on lots of prep for 2017 weddings. Save the dates were mailed. Mock ups completed. Walk throughs scheduled. Cupcakes baked. It was the shortest month of the year yet somehow felt so full. I started diving into more lifestyle projects in anticipation for a new company name soon to be released in the spring. I also got a haircut! I know, I know. Who cares? But I have to say getting a lot of my long hair chopped off this year did so much for how I felt about myself.
March brought an expected wedding to our schedule. You can read more about that here. It was a very sweet day for Stacy and Kyle, one I am honored to have been a part of. Plus, those delicious colors and textures made the endless Michigan winter feel a little less painful. Stacy has since become such a dear friend of mine.
And in the middle of the month, I set off on my annual trip to Chapel Hill to join the Making Things Happen team at the spring intensive. Instead of heading home right after the conference, I stayed behind in Raleigh to spearhead an editorial shoot for the 10th issue of Southern Weddings Magazine. It was a beautiful (and chilly!) spring day on a rooftop far above the city, but one spent with vendors and friends I cherish deeply.
And the final result was worth every minute!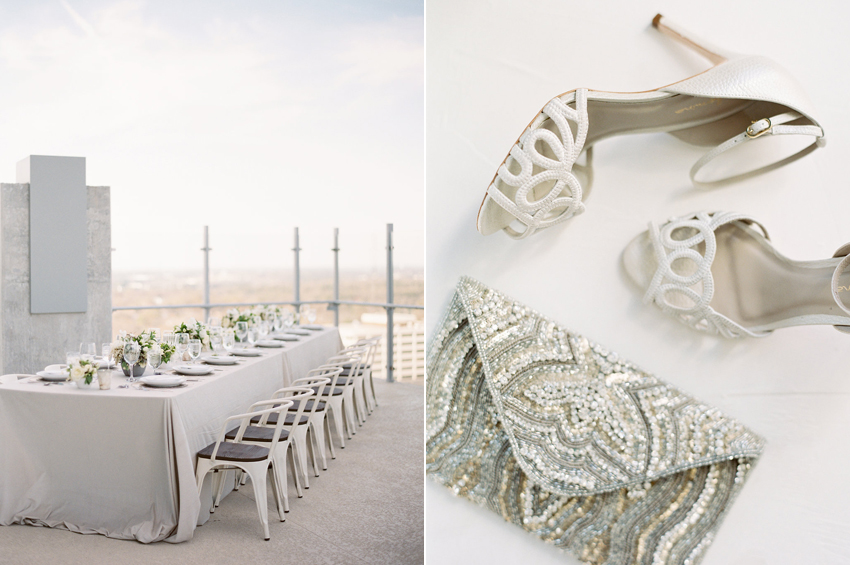 Andrew and Lachlan flew down to meet me in Raleigh and together we drove down the coast, stopping in Charleston for a couple days of adventuring. Following our Charleston visit, we drove even further down South stopping in Georgia at Sea Island to meet up with our sweet October couple. We spent a couple days mixing work and pleasure, the highlight when Lachlan got to dip his feet in the Atlantic ocean.
In April I finally revealed Megan and Graham's stunning summer 2016 wedding.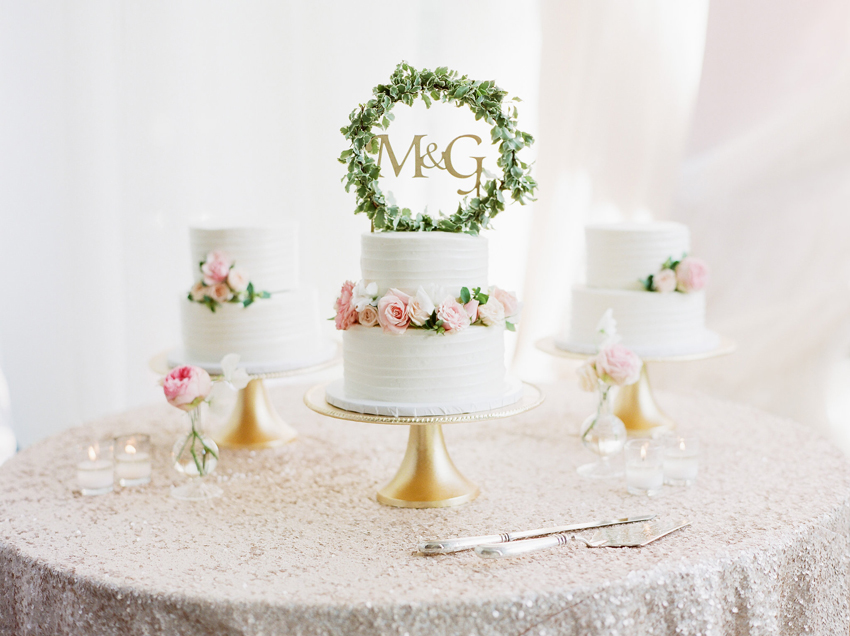 We made a few changes in our home, had plenty of beautiful flowers in the studio, and set off on a few property tours for fall events. Andrew turned 34. We took a trip to Seaside, Florida and fell head over heels in love with paradise. Our trip to Seaside was another highlight of 2017 and brought so much joy to our family (so much so we're doing it again in April of 2018!). We spent the week playing in the ocean, riding bikes back and forth from our rented condo to the juice bar, and admiring all of the darling homes that dot the coastal town.
We came home with full hearts and spring on the brink of bursting here in Michigan.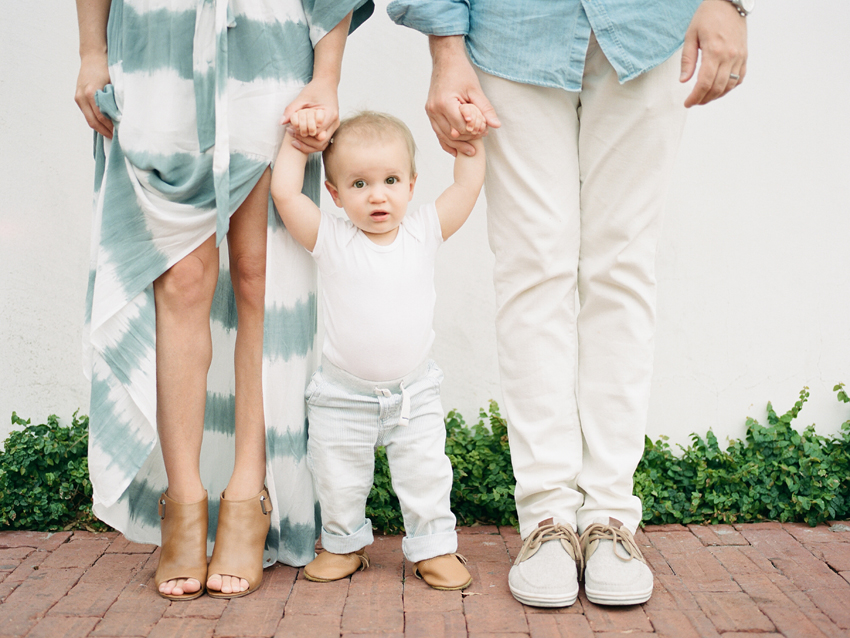 May brought my company's big rebrand. From Hey Gorgeous to Rhiannon Bosse, there were a lot of changes happening in May. You can catch more about it here. I also turned 31. Andrew and Lachlan surprised me with a Mother's Day picnic in the park which crossed off another item on my 40 Under 40 list! May is always so fulfilling for me. My peony bushes are bursting, the days get longer, the grass turns greener. Life just seems so sweet and promising in May.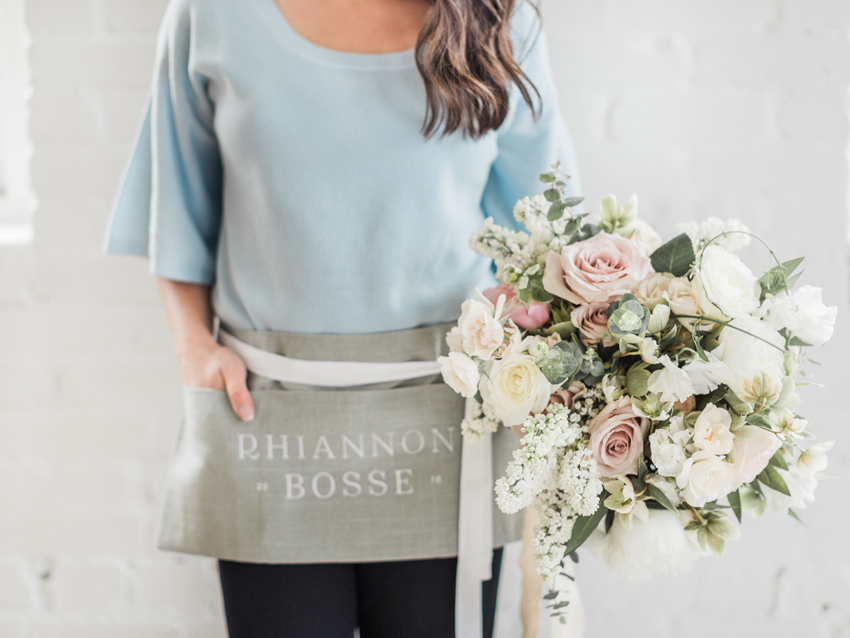 June marked a busy month as we closed one door with our final Farewell Trouvaille Workshop. And with a fun fancy tropical theme to boot! It was a bittersweet decision to end something I was so passionate about but looking back over the year now have such peace about my decision. Ending Trouvaille opened up so many other doors for opportunities to inspire, teach, and educate the same type of women that were attending the workshop.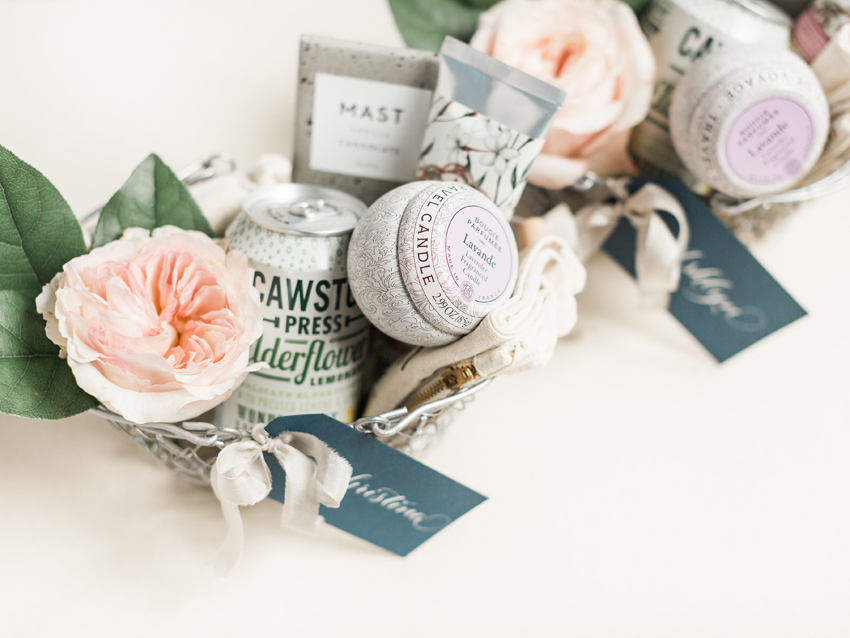 In July we travelled to Pennsylvania to oversee a beautiful wedding in a magical estate. It poured rain all day, followed by a double rainbow, then we left the wedding at 1:00 am to try and catch a flight back home to Michigan at 6:00 am (which ended up being cancelled because of before mentioned rain!). I had bronchitis, Jess was really pregnant, and Betsi was doing her best to keep it all together. It was a trip that really exemplified teamwork, and I'm grateful for the memories. We rested up just in time to watch Melissa and Tim get married mid month on a beautiful summer afternoon. We made this gorgeous installation and it was one of my favorites.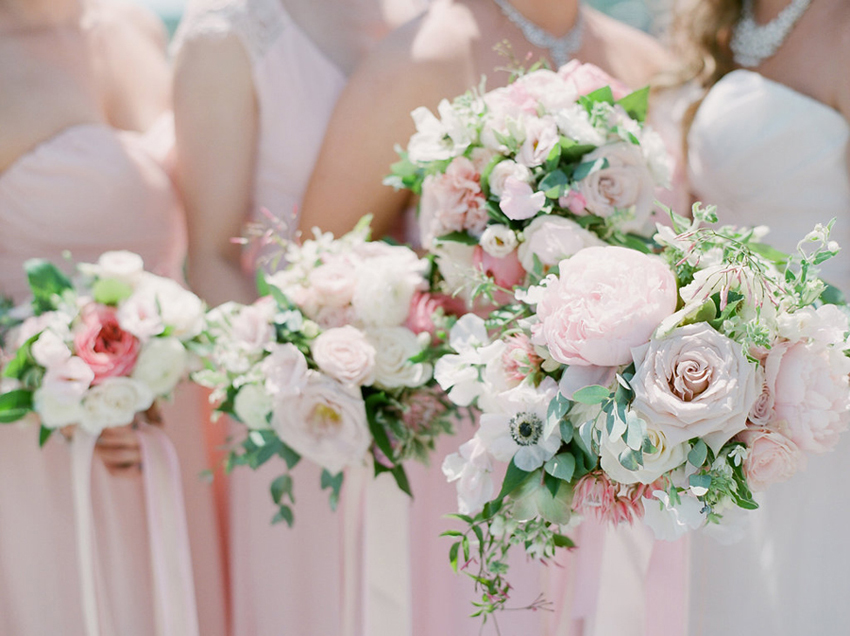 July also marks the month I decided to change my life. You can read more about that here.
In August, Christine and Nick's 2016 wedding was featured in The Knot Chicago. It was a festively themed wedding full of color and boldness. I shared all of the fun touches here. And in between many coffee dates at our favorite Rowster Coffee and Saturday mornings at the market, we packed up and headed back to Italy, this time with a busy little toddler in tow (remember last time we went said toddler was IN my belly!)
Kelly and Pete said their vows on a hot summer afternoon overlooking the rolling hills of Tuscany, and I was so touched and honored to have been a part. Their wedding was not only special and memorable but out of all the weddings I've done in 8 years is the one I am most proud of. While us Bosses don't have the best travel luck I sure am grateful for the opportunities we have to see the world.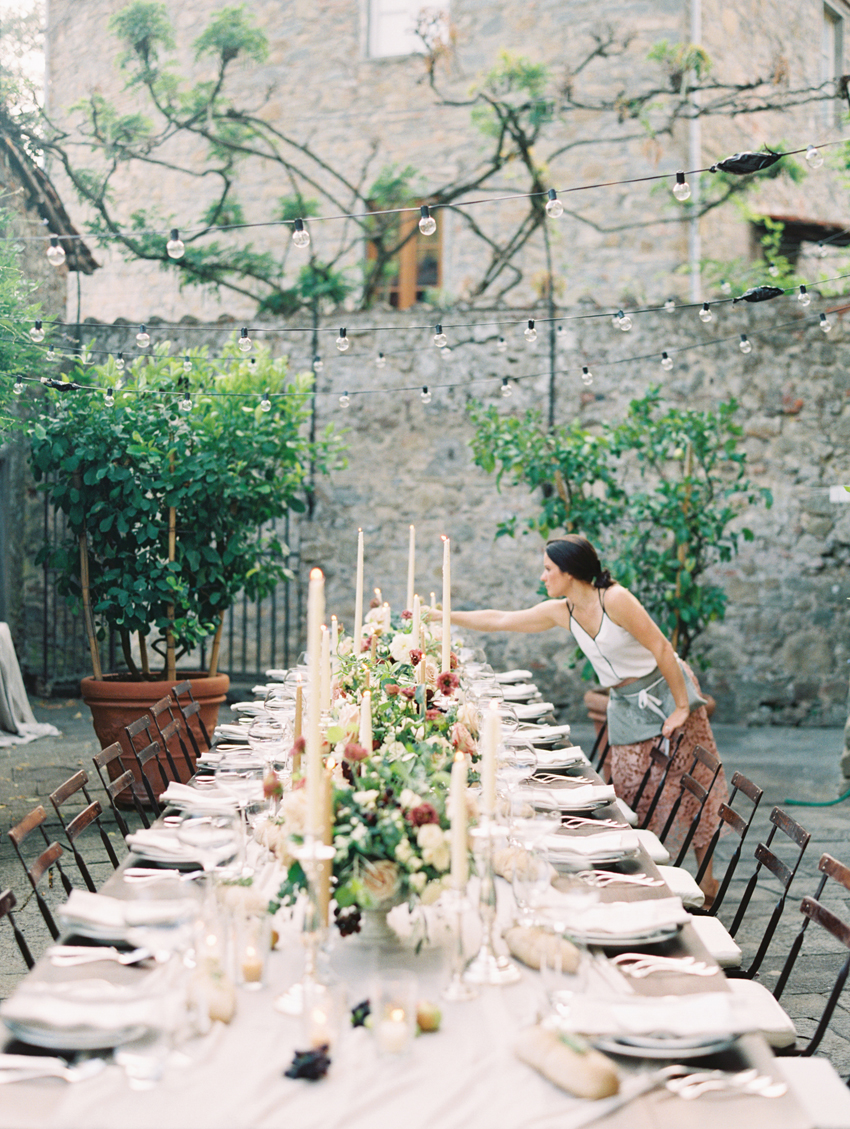 September brought Sarah and Phil's Castle Park wedding. And Andrew and I celebrated seven years of marriage! We spent our first night away alone since becoming parents. And no surprise spent almost the entire time away talking about Lachlan. We did manage to squeeze in a few conversations about what the next seven years will look like though. So I wrote this post about it.
In October we flew back down to Sea Island to see our finale wedding come together at The Cloister. It was a whirlwind week executing a really spectacular event but it was one to end the season on. We didn't spend any extra days on the beach this time but instead came home to a much needed slower pace of life with the end of wedding season.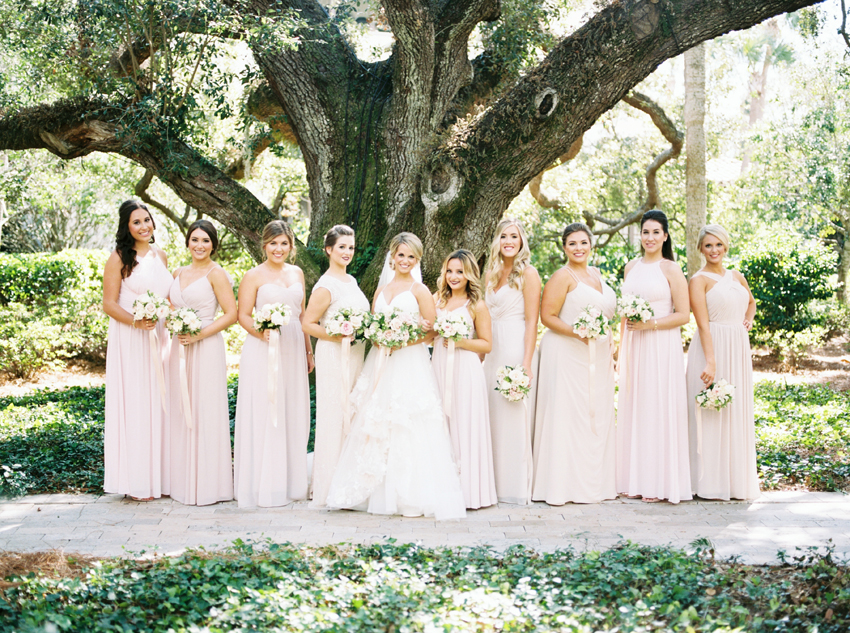 Allie and Nate's wedding was finally featured online so I shared all of the beautiful details here. We celebrated Halloween with a little skunk named Lachlan who really loved going INTO each person's home to pet their dogs instead of taking his share of candy.
And we launched our new RBC site at long last! You can view it here. It's a beauty.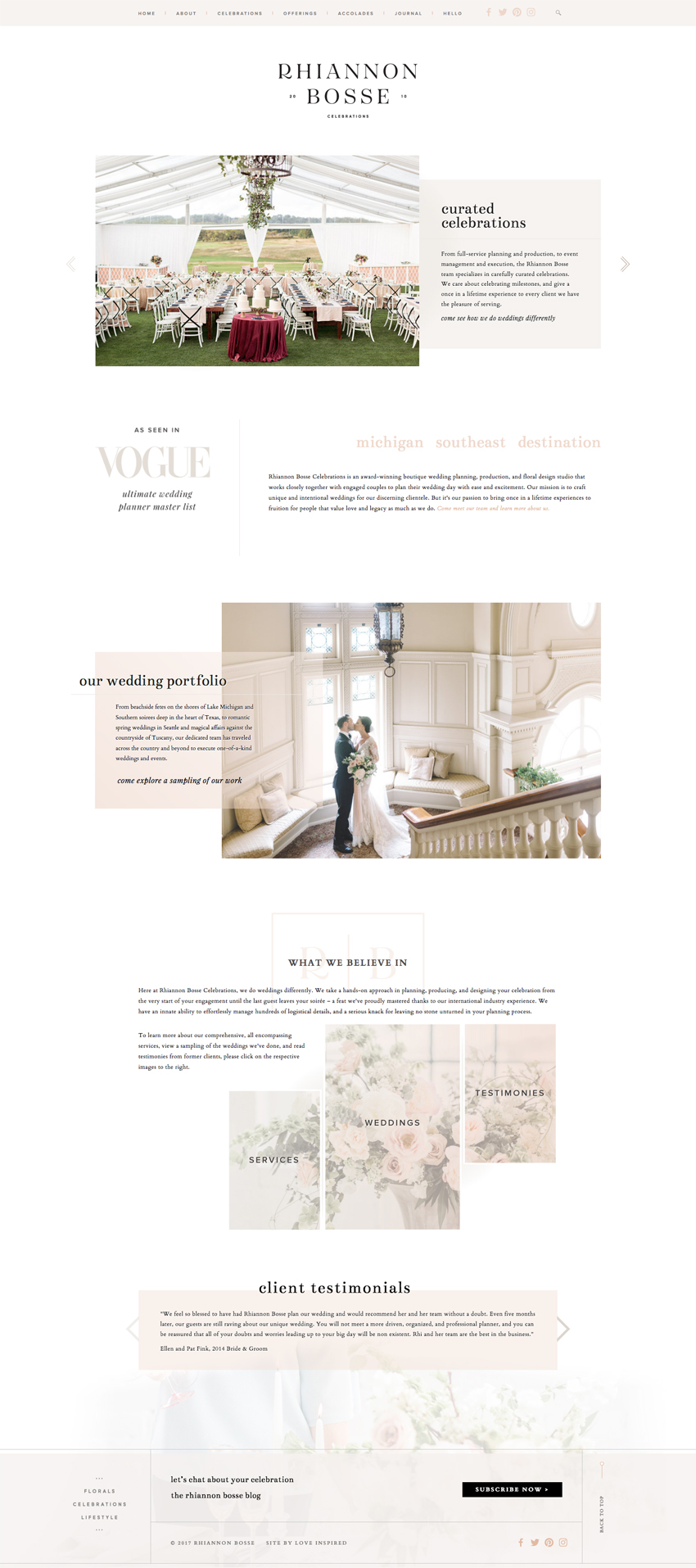 November brought the release of the 10th issue of Southern Weddings Magazine! And I was very honored to have our editorial featured in a special back of the book piece accompanied with an article I wrote. In true Rhi fashion I decided to surprise my favorite girls and make an appearance at the launch party. While travelling alone with a toddler for 12 hours isn't something I'd do often, I'm grateful for the memories L and I made on our quick two day trip. And of course to hug so many old and new friends!
My cleanse ended in December! And we kick started the season with all of our favorite traditions like decorating our tree, sending out holiday cards, baking cookies for the trash guys, and making our home as festive as possible. I shared our holiday home tour this year! Continued growing my email list with carefully curated content. Booked so many incredible one on one clients for 2018.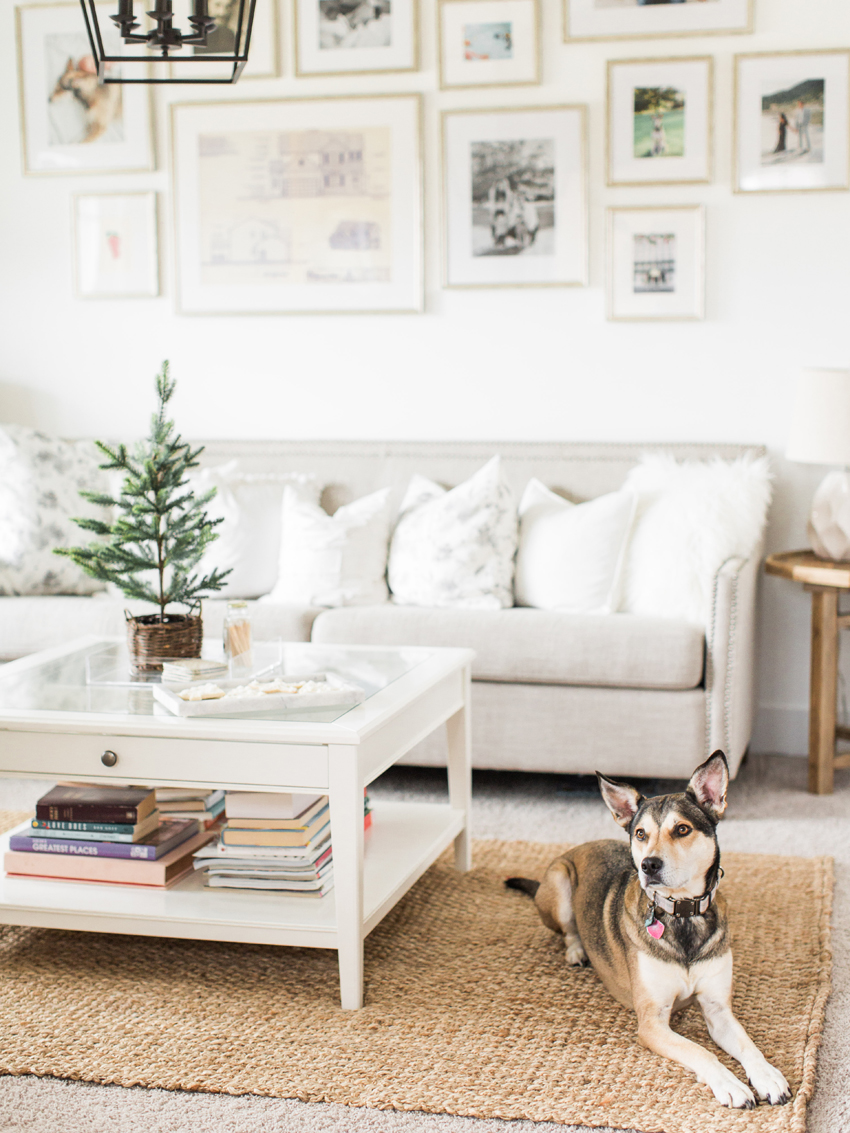 I also made a bold stance against social media the week of Christmas. And decided to go back to my roots of sharing a less perfect life online, a vow you all really loved too. We celebrated a low key Christmas here with cinnamon rolls out of the can and homemade mac and cheese. And we took our tree down ON Christmas day that's how ready we were for a fresh start!
I also wrote a lot of blog posts here including motherhood ones like Life with Lachlan at 22 Months, How I Changed My Life in 2017, How Motherhood Changed Me, and Easter Basket Ideas for Toddlers. I also blogged a ton of new lifestyle content including Valentines Day Cupcakes, Homemade Dog Treats, Homemade Melt and Pour Soap, All Natural Homemade Make Up Removers, How To Make Fresh Flower Combs, Homemade Bath Bombs and The Best Banana Bread (seriously). I also wrote about our planning services and how they are worth every single penny, 3 Things to Outsource in Your Business, and 5 Tips for Better Work From Home Productivity (Mom Edition). Oh! And this post here talks all about the difference between planners, coordinators, and venue staff.
Phew, it was a busy year wasn't it?
I'm so eager and excited to start 2018. I've been doing a lot of thinking about what the upcoming year will hold and how I want my life to be lived out in the most fruitful way, and for me, I feel such gratitude for a fresh start. I think 2017 taught me that things cannot be controlled but rather embraced, and I hope I can embrace all that comes my, and our, way in the coming 12 months. I have a lot of prep work to do and goal setting to dig into but I have a renewed hope that the best is yet to come! As always thank you so much for reading this journal of mine. See you next week for the start of the new year.
Love, Rhiannon
. . . . . . . . . .
Year in Review 2018
Year in Review 2017
Year in Review 2016
Year in Review 2015
Year in Review 2014
Year in Review 2013
Year in Review 2012
Year in Review 2011